The Association of Former Intelligence Officers (AFIO) presents this website to serve our members and visitors as a portal to the activities of AFIO and to provide word of upcoming educational events by other select intelligence groups.
---
Students / Parents -
College Costs Giving You Sticker-Shock?
An intelligence education can be expensive,
but it's an important investment in your -- and your country's -- future.

Let AFIO help you -- or your children -- with the fees
of an intelligence career-oriented field of study.
We have generous scholarships for undergraduate or graduate school students.
Applicants can do the entire, brief application online - once - to be considered for all available AFIO scholarships.
Do not delay. Instructions are here.
The deadline is midnight, Wednesday, 1 July 2015.
Do you qualify for several of our scholarships? Great! If so, you need apply only one time by submitting the seven items described under "Applicants Must Provide..." Do that by using this form. Indicate whether you are applying for an UNDERGRADUATE or GRADUATE scholarship. You will be considered for all other scholarships if you do not receive approval for the main one you selected. If you are granted one, you will not be considered for others.
Have you already received a scholarship from AFIO? Apply again. We occasionally grant scholarships to individuals who received a grant in prior years, so feel free to apply again.
Deadline for applications: 1 July 2015 to have all your materials to our office. Materials may be submitted via our online form, or by mail to: AFIO Scholarship Committee, 7700 Leesburg Pike Suite 324, Falls Church, VA 22043.
Upcoming AFIO and Intelligence Community Events
Many informative, fascinating programs are occuring in the Washington Metro Area and across the country. Find out which ones to add to your calendar to stay connected and to stay current.

Corporate
Learn how your company can make a difference with AFIO corporate memberships and marketing opportunities. Reach more than 4,800 intelligence professionals.

National Members
Join AFIO or renew your existing membership and enjoy member benefits, such as special invitations to events, unique banking & investment services, scholarships and career assistance.

Publications
Sign up and receive the popular Weekly Intelligence Notes [WINs] and the printed industry journal: Intelligencer - Journal of U.S. Intelligence Studies, 3 issues per year for the intelligence community by intelligence professionals. AFIO also produces Intelligence As A Career - a frequently updated printed and online guide to organizing your life and education to qualify for work in the intelligence community, and a Guide to the Study of Intelligence intended to assist college instructors and secondary school teachers of history, civics, and current events.

About Us
Learn about AFIO - our many events, publications, programs, and legislative alerts. Support AFIO with purchases and donations or meet our members at events throughout the US. Make your views known.

Chapters
Local AFIO Chapters are the heart of AFIO activities for many members, so join AFIO National and then consider adding a local chapter membership to your mix.

Upcoming AFIO and related Organization Educational Events ... Full listings found here

Wednesday, 3 June 2015, 6 p.m. - N Las Vegas, NV - AFIO Roger E. McCarthy, Las Vegas Chapter Meets to hear August Schellhase on "Operations Security (OPSEC) For You and Your Family."

Our featured speaker for the evening will be: August P. Schellhase, speaking on "Operations Security (OPSEC) For You and Your Family: Minimizing Threats by Eliminating Indicators"
August Schellhase is an Operations Security (OPSEC) professional with the Department of Energy's National Nuclear Security Administration, Nevada Field Office (NNSA/NFO). Mr. Schellhase is a Professional Project Services, Inc. (Pro2Serve®) employee and has dedicated nearly 31 years of his life to the NNSA/NFO starting as a Security Police Officer advancing to Field Lieutenant and then Training Lieutenant/Instructor with Wackenhut Services Inc. (WSI) and then OPSEC Specialist.
As a Security Police Officer, Mr. Schellhase directly assisted the OPSEC department on many occasions and finally became a full time OPSEC Specialist in 2006. As an educator, he has trained tens of thousands in security to include the FBI, Local and National Police agencies as well as the entire NNSA/NFO organization during Security Awareness and OPSEC Annual training. A recognized expert, Mr. Schellhase has been called upon by many organizations to provide security and OPSEC training and assistance.
Among Mr. Schellhase many contributions to the OPSEC world has been his past volunteer work as the Content Manager for the Operations Security Professional's Association (OSPA) web site and willingness to share his OPSEC knowledge and expertise to the many organizations that have requested it.
Location: the Conference Center at Texas Station Casino, 2101 Texas Star Ln (corner of Rancho Blvd. and West Lake Mead Blvd.), North Las Vegas, NV 89032.
Questions: Email chapter secretary Christie Zalesny (christyzalesny@yahoo.com), anytime or call her at 702- 271-5667

Teaching or Seeking to learn more about the world of Intelligence?

AFIO's Guide to the Study of Intelligence
Are You Using It?
The Guide consists of more than 65 articles on all aspects of intelligence. It is intended to help instructors become familiar with intelligence-related subjects. Guide articles, written by both academic experts and seasoned practitioners, are introductions to the subject with recommended readings for further study.
Guide articles appear in AFIO's journal Intelligencer and as PDFs on our website here.
They are free for academic use.

For a complete list of what articles are available at this time, view this pdf.

---

Saturday, 8 August 2015 - Orange Park, FL - AFIO North Florida Chapter hosts meeting

Location: Country Club of Orange Park. Questions and reservations: Quiel Begonia at qbegonia@comcast.net call 352-332-6150. Cost will be $16 each, pay the Country Club at the luncheon.

Tuesday, 11 August 2015 - MacDill AFB, Florida - The AFIO Suncoast Chapter hosts Karl D. Klicker, EdD, speaking on the Islamic State.

Dr. Karl Klicker is a retired Marine Corps Intelligence Officer, currently employed by Jacobs Technology as Principal Strategist supporting US Special Operations Command. He has served on psychological operations, civil affairs, interagency task force and strategic planning teams.
Klicker is the author of Indoc: Ideology, Propaganda and Conflict in the Corps and al-Qaida, a study of internal cultural tensions within the Marine Corps, the roots of division in the Sunni and Shi'a camps; the social psychology of recruiting for war; and the ongoing conflict between radical Islamists and America's armed forces.

LOCATION: MacDill AFB Surf's Edge Club, 7315 Bayshore Blvd, MacDill AFB, FL 33621. Please RSVP by 15 August to the Chapter Secretary for yourself and include the names and email addresses of any guests. Email or call Michael Shapiro at sectysuncoastafio@att.net. You will receive a confirmation via email. If you do not, contact the Chapter Secretary to confirm your registration. Check-in at noon; opening ceremonies, lunch and business meeting at 1230 hours, followed by our speaker.
FEE: You must present your $20 check payable to "Suncoast Chapter, AFIO" (or cash) at check-in to cover the luncheon. If you make a reservation, don't cancel and get a cancellation confirmation by the response deadline and then don't show up, you will be responsible for the cost of the luncheon.

OTHER IMPORTANT UPCOMING EDUCATIONAL EVENTS....

Thursday, 4 June 2015, 1-4pm - Washington, DC - Meet A Spy: Sandy Grimes at the International Spy Museum

Come to the Spy Museum Store and "Meet A Spy" – uncover the world of espionage and intelligence from people who practiced professionally.

Sandy Grimes is a longtime veteran of the CIA's clandestine service who—along with her colleague Jeanne Vertefeuille—helped capture Aldrich Ames, the infamous CIA officer turned traitor. Meet Sandy on Thursdays, June 4.

Tickets: FREE! No reservation required. Visit www.spymuseum.org

Friday, 05 June 2015, 6:30-9:30pm - Washington DC - Surveillance 101 with Eric O'Neill: Spy School Workshop

Briefing What if you were assigned to watch the most damaging spy in US history? As a young operative in the FBI, Eric O'Neill was put into position as Robert Hanssen's assistant with the secret task of spying on his boss, who was under suspicion of working for Russia. O'Neill's background with the FBI was in surveillance, so he was up to the challenge. But how would you measure up? Now's your chance to find out. O'Neill is prepared to share his hard-earned expertise with you. This intense small group introduction to surveillance will include learning the basics and conducting surveillance in the streets of DC. Will you be able to track the "Rabbit" without being "made?" You'll learn how to snap clandestine shots and keep your target in view so you won't miss operational acts or secret meetings. O'Neill will lead the exercise and help you learn how to blend into the shadows for the best spy results! To Register: Contact Laura Hicken lhicken@spymuseum.org or 202.654.0932 Tickets: $94. Visit www.spymuseum.org

Wednesday, 10 June 2015, 7-9pm - Washington DC - Introduction to Intelligence Analysis 101: Spy School Workshop at the International Spy Museum

How good are you in a crisis? To survive in the world of an intelligence analyst, you must be able to quickly gather the facts, determine what's relevant, find patterns and make critical connections, and you must not forget to check your ego and biases at the door. That's what you'll need to do in this dynamic workshop led by a senior instructor with the Forum Foundation for Analytic Excellence. As you grapple with a real intelligence case about a human rights lawyer who's had a mysterious attempt made on her life, you'll go through the same process as an intelligence analyst, evaluating incoming reports and questioning your own preconceptions and assumptions under a looming deadline. Learn how analysts employ Structured Analytic Techniques to avoid cognitive pitfalls and spur creative thinking. And ultimately find out whether your analysis would have helped to defuse a crisis or fuel a foreign policy disaster.
Tickets: $40. Visit www.spymuseum.org

---

16 June 2015, 1130 am - McLean, VA - The DIF (Defense Intelligence Forum) meets to hear Ralph Winnie on "My Visit to Cuba."

The Defense Intelligence Forum (DIAA - Defense Intelligence Alumni Association) meets to hear Mr. Ralph E. Winnie, Jr. will speak on "His Visit to Cuba." As the Director of the Eurasian Business Coalition's China Program, Ralph E. Winnie, Jr. was appointed by the Guangxi Investment Promotion Agency as Business Development Representative for North America. He has been responsible for the promotion of business development, tax and trade between Guangxi province in the People Republic of China and the United States. Ralph is responsible for advising domestic and foreign clients regarding international tax minimization strategies and joint ventures in China. Ralph has extensive experience and expertise dealing with members of Congress, U.S. agencies and foreign governments. His foreign governmental contacts are at the highest level, having reviewed an agreement between an Asian Government and the Government of the United States for the Avoidance of Double Taxation and the Prevention of Fiscal Evasion with respect to taxes on income and capital. Ralph received an LL.M in Taxation from Georgetown University Law Center in 2002 and graduated magna cum laude from Jacob D. Fuchsberg Law Center in 1999. He is a member of the District of Columbia and New York Bars and is admitted to practice before the Supreme Court. He studied international law at Oxford University (Magdalen College) in Oxford, the United Kingdom and Moscow State University in Moscow, Russia.

Deadline to reserve: 15 June 2015 by email to diforum@diaalumni.org. Include names, telephone numbers, and email addresses for each attendee, and choose either chicken cacciatore, tilapia puttanesca, lasagna, sausage with peppers, or fettuccini with portabella. Send in your luncheon selections with your reservations for accurate service. Pay at the door with a check for $29 per person, payable to DIAA, Inc. Checks are preferred, but will accept cash; however, credit card payments are discouraged.

Location: Pulcinella Restaurant, 6852 Old Dominion Drive, McLean, VA. Pay at the door with check for $ 29 payable to DIAA, Inc
Registration starts at 1130 AM, lunch at noon. Modified Chatham House Rule. Everything will be off the record.

---

Wednesday, 1 July 2015, 6:30pm - Washington DC - "Tracking the Elusive Pueblo" at the International Spy Museum

In January 1968, at the height of the Vietnam War, North Korea captured the USS Pueblo. The seizure of the ship, equipped with electronic and signals intelligence systems and 83 crewmen, provoked outrage in the US, with some calling for a nuclear response. What really happened during this hot Cold War incident? CDR Douglas Hackett, USN (Ret.) will explore the Pueblo's surveillance mission, and provide the definitive naval intelligence assessment of whether the Pueblo was in North Korean waters, based on North Korean-provided information. He'll also share the US government's response to the crisis, North Korea's motivation, what happened to the crew who were held prisoner for nearly a year, and what has become of the Pueblo today."

Tickets: $8. Visit www.spymuseum.org

---

Thursday, 9 July 2015, 6:30pm - Washington DC - "code name: CYNTHIA" - A Spy Musical - at the International Spy Museum

Get yourself to this staged reading and singing of the action-packed new spy musical celebrating the exploits of Betty Thorpe whose real spy career ranged from Madrid to Warsaw to Washington.

Presented by the Pallas Theatre Collective, "code name: CYNTHIA" opens as Paris falls to the Nazis and master spy Betty Thorpe (code name: Cynthia) barely escapes with her life. When a mysterious mastermind blackmails the stunning beauty back into intelligence for the Allies, Betty resolves to seduce the enemy, steal France's naval codes from the Vichy Embassy in Washington, DC, and save her own delicate world from falling to pieces. This lyrical homage features music by Karen Multer and book and lyrics by Steve Multer, a 2014 finalist for the Kleban Prize in Musical Theatre.

Tickets: FREE! No reservation required. Visit www.spymuseum.org

---

Wednesday, 15 July 2015, noon - Washington, DC - The Billion Dollar Spy: Author Debriefing at the International Spy Museum

While getting into his car on the evening of February 16, 1978, the chief of the CIA's Moscow station was handed an envelope by an unknown Russian. Its contents stunned the Americans: details of top secret Soviet research and development in military technology that was totally unknown to the United States.

From David Hoffman, the Pulitzer Prize-winning author of The Dead Hand, comes the riveting story of the CIA's most valuable spy in the Soviet Union and an evocative portrait of the agency's Moscow station, an outpost of daring espionage in the last years of the Cold War. Drawing on previously secret documents obtained from the CIA, as well as interviews with participants, Hoffman will reveal how the depredations of the Soviet state motivated one man to master the craft of spying against his own nation until he was betrayed to the KGB by a disgruntled former CIA trainee. No one has ever told this story before in such detail, and Hoffman's deep knowledge of spycraft, the Cold War, and military technology makes him uniquely qualified to bring to the International Spy Museum this real life espionage thriller.

Tickets: FREE! No reservation required. Visit www.spymuseum.org

---

Call for Papers, Panels, and Presentations for September Intelligence and Homeland Security Conference, The Citadel, Charleston, SC

The Citadel Intelligence and Homeland Security Enterprise Conference will be held 16, 17 and 18 September, 2015 at the Charleston Marriott 170 Lockwood Blvd., Charleston, SC
Individual Paper Presentations: Submissions for a regular session presentation must include a title and abstract of no more than 200 words, along with author information.
Complete Thematic (Academic or Government) Panel: Roundtable and panel proposal are welcome. For a thematic panel, you must submit titles, abstracts (no more than 200 words) and author information for all papers together. The panel must deal directly with the topics and issues related to the conference.
Roundtable Sessions (Academic or Government): These sessions consist of three to four presenters discussing related topics. Submissions for a roundtable must include a title and abstract of no more than 200 words, along with participant information. Roundtable sessions are generally less formal than panels.
Student Poster Session: Poster Presentations: Submissions for poster presentations require only a title and abstract of no more than 200 words, along with author information. Posters should display theoretical work or methods, data, policy analyses, or findings in a visually appealing poster format that will encourage questions and discussion about the material.
SUBMISSION DEADLINES:
Thematic panels, individual paper, and roundtable abstracts are due on or before: July 15, 2015. Abstracts should be submitted to Michael Brady at bradym1@citadel.edu.
Publication Option: Complete papers will be considered for publication as part of conference proceedings if submitted on or before September 1, 2015.
GUIDELINES FOR ONLINE SUBMISSIONS
When submitting an abstract, you should select a single area in one of the broad categories below. The area you choose should be based on the aspect of your paper that you would describe as the primary focus of the paper.

Cyber Security Challenges
Terrorist Challenges- People and Places to Watch
US Intelligence Challenges
Emergency Preparedness and Response Disasters
Port/Maritime Security
Law Enforcement and Intelligence Challenges
Challenges Confronting the Southeast US: Drug Smuggling and Human Trafficking
Education/Training Challenges Homeland Security and Intelligence

Questions about the submission process should be directed to:
Michael Brady, Conference Director, Department of Criminal Justice at The Citadel, 171 Moultrie St, Charleston, SC 29409
Email: bradym1@citadel.edu or call him at (843) 953-0319 (office) or (843) 953-7085 (fax)
Conference website here.

10-14 June 2015 - Washington, DC - Spies, Lies and Intelligence: The Shadowy World of International Espionage

Program #16126RJ $1,099. 5 Days, 4 Nights.
Every person sitting on a bench could be waiting for the next drop-off. Behind every monument, a mole may harbor national secrets. On this fascinating adventure at the front line of the world's spy coterie in Washington, D.C., delve into the treachery of Aldrich Ames and Robert Hanssen — rogues who triggered devastating consequences to America. Learn the art of espionage, discuss the role of intelligence in an open society, and hear how the U.S. catches spies in the heart of the world capital of intrigue.

Highlights
• Retired intelligence experts take you into their seamy world, uncovering Washington, D.C.'s lesser-known spy history and discussing famous spy cases — from the cracked to the unsolved.
• Explore the International Spy Museum, and learn from the NSA's Cryptologic Museum how codes are broken — and try out a WW II German Enigma machine.
• Hear from a polygraph specialist, examine the role of defection in counterintelligence, and examine 21st century intelligence threats.


Activity Notes
Minimal walking, standing in museums for up to two hours. 4 nights of accommodations, 10 meals: 4 breakfasts, 3 lunches, 3 dinners
7 Expert-led lectures, 3 Field trips

Coordinated by Road Scholar. To register call 800-454-5768 or visit http://www.roadscholar.org/n/program/summary.aspx?id=1%2D44F1HN

---

22 - 25 June 2015 - Arlington, VA - 11th Annual IAFIE Conference "Preparing the Next Generation of Intelligence Analysts for a Changing World."

Marymount University is host to the 11th Annual Conference of the International Association for Intelligence Education. (IAFIE).

There continues to be enormous challenges that threaten U.S. national security and the global world order. A growing sense of urgency to try to understand these events and anticipate new challenges has forced us to rethink how we will confront the future. In a changing world this means focusing attention on how we prepare future scholars and practitioners that will be called on to explore these challenges.

This IAFIE conference will revolve around the theme of "Preparing the Next Generation of Intelligence Analysts in a Changing World." The conference panel discussions will be divided along two tracks. One track will explore the pedagogical developments and innovations that are emerging to provide prospective and current analysts will the skill sets needed to tackle analytic problems. The second track will explore some of the challenges that analysts may have to confront during the remainder of the 21st Century.

The conference will host an opening reception on the evening of Monday, 22 June followed by two and one half days of speakers, panels and presentations. The cost of the event is $400 for non-members and $100 for students. Other rates apply. Payment Instructions: Credit card online. To pay by check contact Michelle Henderson at mhenderson@mercyhurst.edu
The conference agenda, when made available, will be posted here.

Event Location: Marymount University, 2807 N Glebe Rd, Arlington, VA 22207; 814-824-2131. Registration is open. Register here.
Additional Event Information: Michelle Henderson, Phone: 814-824-2131, Email: mhenderson@mercyhurst.edu

---

12 - 15 July 2015 - Ireland - Mercyhurst University's Global Intelligence Forum 2015 on "Intelligence-Informed Decision-Making to Build a More Secure Future"

The Theme: Intelligence-Informed Decision-Making to Build a More Secure Future
The Global Intelligence Forum continues down the path of intelligence innovation and discovery first begun in July 2010 with our exploration of the nature of analysis and its application in various intelligence professions. In 2011 and 2013, the discussion centered on the interaction between the intelligence analyst/practitioner and the decision-maker. In July 2015, we continue to build bridges between decision-makers, practitioners and scholars in the fields of cyber security, geospatial intelligence, and data analytics. Best practice panels and speakers will also explore anticipatory analytics, and the wicked problem approach to intelligence challenges. Additionally, the Forum will provide a breakout session for Higher Education leaders to discuss the application of intelligence practices to higher education decision-making. We will bring best practices in 21st century intelligence and data management to the examination of what leaders in the public and private sectors require to make more effective decisions.
Speakers:
Commissioner Nóirín O'Sullivan, Commissioner of the Garda, Ireland's National Police Service
Lewis C. Merletti, Former Director, U.S. Secret Service (Keynote Speaker)
The Honorable Howard Schmidt, Partner at Ridge - Schmidt Cyber (Keynote Speaker)
Ian McCulloh, Sr., Scientist in the Asymmetric Operations Dept of the John Hopkins University Applied Physics Lab
Abe Usher, Chief Technology Officer, HumanGeo Group
More about these and other speakers is available here.
To register, do so here.
Mailing address: Tom Ridge School of Intelligence Studies and Information Science, Mercyhurst University, 501 East 38th St, Erie, PA 16546-0002
NOW AVAILABLE
Getting a Security Clearance: Questions and Answers about what they are, how they are conducted,
how you can qualify, how long they take, and what can put them in jeopardy.

Two valuable booklets are now available
The Security Clearance Process: Answers to Frequently Asked Questions - by the Congressional Research Service, Sept 2013
[PDF]
Security Clearances - FAQs - ClearanceJobs.com / DICE
[PDF]
---
Intelligence as a Career -with listings of colleges teaching intelligence courses.

AFIO's booklet for high school and college students considering careers
in the U.S. Intelligence Community.
Careers Booklet in PDF Format updated January 2013 available here.
Cannot open some or all of these PDFs? It can mean your PDF viewer is out-of-date.
Use this link to update your viewer to the latest version.
---
Intelligence Community - Six Years in a Row - Named 2014
One of the Best Places to Work in the Federal Government
For the sixth consecutive year, the Intelligence Community (IC) was honored as #4 in the top-ten Best Places to Work in the Federal Government, according to an independent analysis of federal workers' job satisfaction and commitment.
The rankings were compiled by the Partnership for Public Service (PPS) and American University's Institute for the Study of Public Policy Implementation (ISPPI) and announced recently in Washington, D.C. PPS is a nonprofit, nonpartisan organization that aims to attract people to federal careers and improve how the government runs. The institute conducts research and helps federal leaders solve difficult public-policy issues.
The IC ranked fourth overall among large agencies, which includes over 30 organizations, each of which employs more than two thousand people. Rankings are based on data from the 2014 Federal Employee Viewpoint Survey, which the U.S. Office of Personnel Management administers. The first Federal Government survey was in 2003, but the IC has only participated since 2009. Max Stier, president and CEO of the Partnership for Public Service, noted that the IC does not have to participate but does so voluntarily, "which is a credit to them."
To maintain the security of information about its work force, the IC relies on its own survey instrument to assess each year how its workers feel about issues such as job satisfaction, professional development, and the effectiveness of senior leaders. The IC includes several questions from the federal survey in the IC's annual Employee Climate Survey. That way, the Community's information can be compared with that from other organizations.
Other top-five large organization Best Places to Work are: The National Aeronautics and Space Administration and the U.S. Departments of Commerce, State and Justice.
Visit bestplacestowork.org to see which agencies top the rankings and to access trend analysis, demographic data and all 10 workplace categories, as well as generate custom reports and conduct side-by-side comparisons for up to three agencies.
---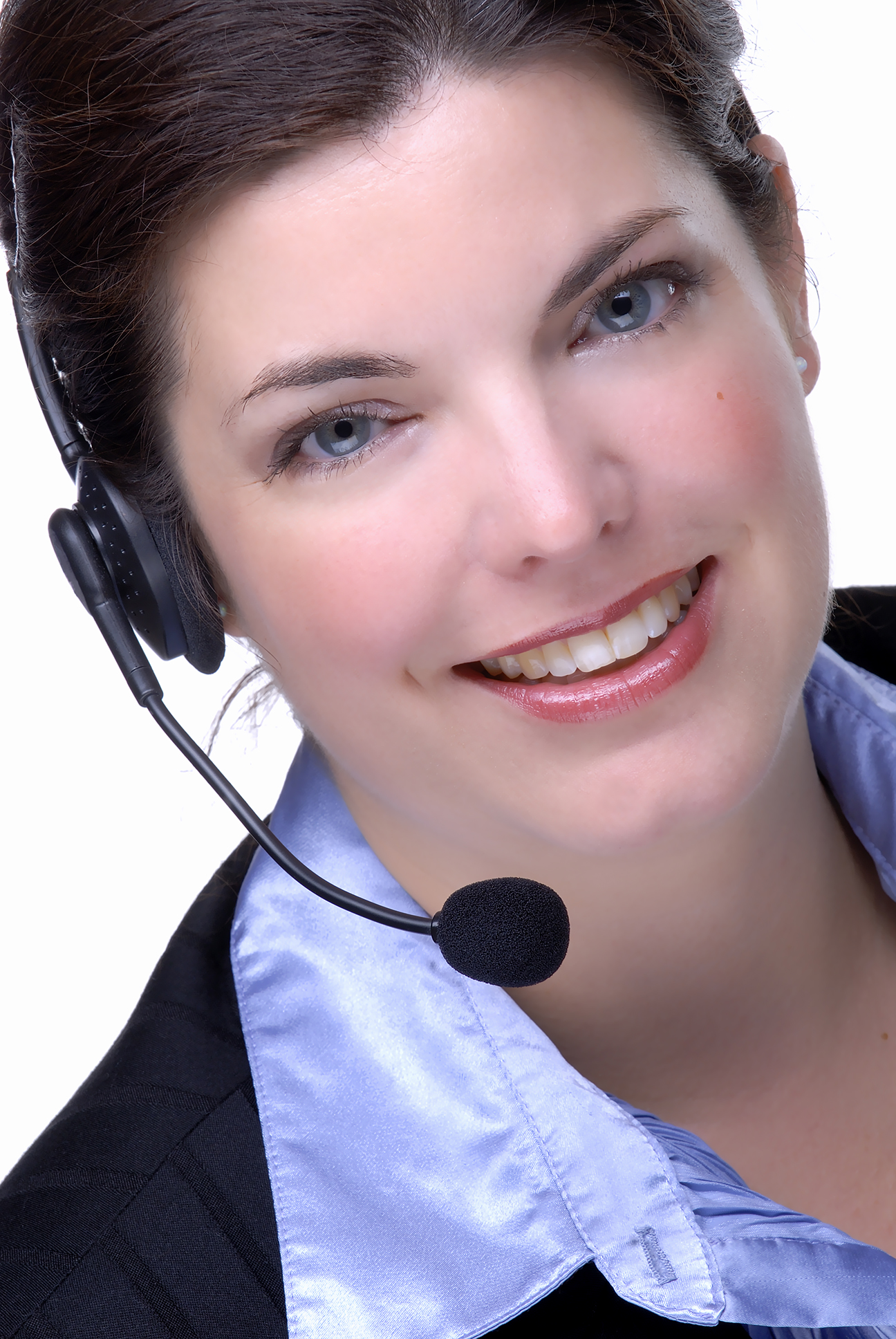 Become a Member
or a Subscriber

Join AFIO or subscribe to our publications and enjoy all our unusual member benefits
JOIN:
As a Member or Subscriber - Use this Online Form
Students, 28 years old or younger, attending a U.S. not-for-profit accredited college, may join 1x at special rate. Email us at afio@afio.com with your info for application and rates.
Agency, University, Foundation, or Corporate Members - use this Online Form or this pdf document.
RENEW:
Renew or Reinstate Your Membership or Subscription here
UPDATE YOUR INFO:
Supply your new Email or Mailing Address here.
---
---
AFIO BOARD OF DIRECTORS' Photos and Public Biographies
---

We Thank These Corporate and Foundation Members
Join as a corporate
or foundation member
---
---
---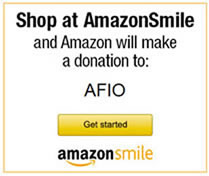 ---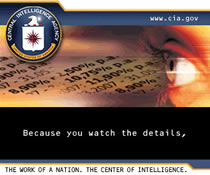 ---
Movies of Interest to AFIO members can be found here.
---

Send your articles and reviews to afio@afio.com for the journal INTELLIGENCER...
This issue mailed to all current members and subscribers on February 9, 2015.

---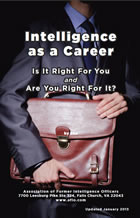 NOW AVAILABLE

Updated for 2013
Intelligence
as a Career

Is It Right For You
AND
Are You Right For It?
Click HERE, or the cover photo above, for the updated version of Careers In Intelligence Booklet.
Released 10 January 2013
---
Donations Needed -
Help AFIO continue our Special Events, Publications, and Speakers Program.
If you are interested in considering a bequest or deferred, income yielding gift such as a charitable annuity (with a lifetime of income to self and/or spouse), please explore our Bequest Booklet below:
Bequest and Deferred Gifts To AFIO
Consider an immediate donation here, of any amount to underwrite the many free talks AFIO Members provide groups across the country.
---

---