---
CONTENTS
Section I - INTELLIGENCE HIGHLIGHTS
Section II - CONTEXT & PRECEDENCE
Section IV - Research Requests, Jobs, Obituaries
Other Upcoming Events from Advertisers, Corporate Sponsors, and Others
For Additional AFIO and other Events two+ months or more... Calendar of Events

WIN CREDITS FOR THIS ISSUE: The WIN editors thank the following special contributors: rsy, ec, po, pj, mh, km, gh, mk, rd, fm, kc, jm, mr, jg, th, ed, and fwr. They have contributed one or more stories used in this issue.

The WIN editors attempt to include a wide range of articles and commentary in the Weekly Notes to inform and educate our readers. However, the views expressed in the articles are purely those of the authors, and in no way reflect support or endorsement from the WIN editors or the AFIO officers and staff. We welcome comments from the WIN readers on any and all articles and commentary.

CAVEATS: IMPORTANT: AFIO does not "vet" or endorse research inquiries, career announcements, or job offers. Reasonable-sounding inquiries and career offerings are published as a service to our members, and for researchers, educators, and subscribers. You are urged to exercise your usual caution and good judgment when responding, and should verify the source independently before supplying any resume, career data, or personal information.]
If you are having difficulties with the links or viewing this newsletter when it arrives by email, members may view the latest edition each week at this link.

---

Series of Cryptologic Museum Webinars on Cybersecurity

Cybersecurity Virtual Classroom
ONLINE CYBERSECURITY CHATS by the National Cryptologic Museum Foundation

The Cyber Center for Education and Innovation (CCEI) have been conducting a series of Cybersecurity Chats as part of their special CCEI Cybersecurity Series. These online chats for K-12 students [but older ages would benefit, too], are presented by cybersecurity professionals and experts. General information on the series is here.

There are many online chats that follow and they may be found here.

If you wish to share your own cybersecurity/cryptology expertise, review the instructions here

---

One of the special benefits of membership in AFIO: access to CIA's inhouse gift shop — the EAA Store.

It requires a quick preapproval process described here to all newly joined and current AFIO members. And then allows you to purchase online their unusual logo'd gift items for self or colleagues. Here is the latest photo EAA released on July 21 featuring some of their newest items:

---

Guide to the Study of Intelligence and When Intelligence Made a Difference

"AFIO's Guide to the Study of Intelligence" has sold out in hard-copy.
However, it is available in digital form in its entirety on the AFIO website here.

Also available on the website here are the individual articles of AFIO's history project "When Intelligence Made a Difference" that have been published to date in The Intelligencer journal. More articles will be forthcoming in future editions.

---

AFIO Gift items for colleagues or self.

Available as a thank you for donations are the new AFIO Breathe-easy logo face masks:

These soft, form-fitting, washable, non-medical grade fabric face masks have a double-layer tight weave with wide behind-the-ear elastics to make long periods of wear comfortable. Also easier to quickly put on or take off. Blue on outside, white inside so you never mistake the exposed side. The masks do not have a nose wire but are sculpted, shaped, and sewn to fit most users. The all-cloth composition allows the masks to be washed or steam-disinfected without concern over metal wires. The color logo is washable and a permanent part of the mask.

The masks, however, are not for sale. They are being offered strictly as a thank you gift to our donors.
For tax-deductible donations of $50 you will receive a receipt and our thank you gift of two of these newly-arrived face masks.
Donations of $100 receive four masks to be sent to the same address. Other amounts and split-shipments are available.
To donate now to support AFIO's programs and publications, please do so here.

We wish all members and donors continued good health, safe social distancing, and warmly appreciate any support you are able to provide the association.

PAGE DOWN TO BOTTOM OF THE NOTES TO SEE MORE AFIO GIFTS. All of these items are appropriate for intelligence officers, colleagues, recruitments, agents, advisors, and family.
---
---
Special Items for our members:
Take a Virtual Tour of the CIA Museum Online Collection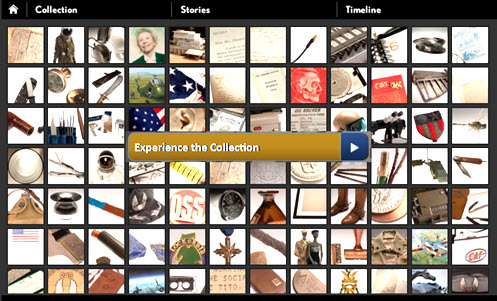 The CIA Museum helps visitors better understand CIA and its contributions to national security.
The museum's collection includes clothing, equipment, weapons, insignia and other memorabilia that serve as tangible testimony to the Agency's history.
Many of the objects were designed, manufactured, and used specifically for intelligence operations.
A few artifacts are associated with the CIA's predecessor, the Office of Strategic Services, and foreign intelligence organizations.
The CIA Museum is located within the CIA compound and is not open to public tours.
---
From The Chekist Monitor
Moskovskaya Pravda: An Interview with Former MI-6 Officer and KGB Double Agent George Blake
On July 31, 2020, the City of Moscow daily newspaper Moskovskaya Pravda published a chapter from the upcoming book on the Soviet intelligence officers by journalist Ilona Yegiazarova. The chapter is based on an interview with George Blake, an MI-6 officer who was a double agent for the KGB. Born in Rotterdam in 1922, Blake was exposed as a Soviet spy in 1961, sentenced to 42 years in prison, but escaped to Moscow in 1966 where he lives to this day.
The Chekist Monitor's English translation of "Ilona Yegiazarova: My Name is Blake, George Blake"
RIA Novosti: An Interview with Intelligence Historian Colonel Alexander Bondarenko
On March 8, 2019, the state-owned news agency RIA Novosti published an interview with a journalist and intelligence historian, colonel Alexander Bondarenko. Bondarenko is the author of two books on Soviet military intelligence, including Heroes of SMERSH (2019) and the biography of Pavel Fitin, the WWII Soviet intelligence chief. He is currently working on the biography of Yury Drozdov, a long-time chief of the KGB Illegal Intelligence Department S.
The Chekist Monitor's English translation of "Intelligence Historian Alexander Bondarenko: The Girl and the SMERSH - How Female Beauty Helped Catch Spies During the War."
Other Chekist Monitor translations include:
---
Chinese Communist Espionage: Improving the Debate -
A 30 July 2020 Webinar from the Royal Society for Asian Affairs (London) with Dr Matt Brazil, author of Chinese Communist Espionage: An Intelligence Primer.
---
NY Times Magazine Feature: Unwanted Truths: Inside Trump's Battles With U.S. Intelligence Agencies by Robert Draper, 8 Aug 2020
Last year, intelligence officials gathered to write a classified report on Russia's interest in the 2020 election. This is Draper's account of the investigation by the New York Times Magazine. Includes comments and interviews with, or draws upon the writings of Adam Schiff, Mike Morell, and also Christopher Bort, Joseph Maguire, Beth Sanner, James Clapper, James Comey, John Brennan, Dan Coats, Michael Hayden, Christopher Steele, Ted Gistaro, John Bolton, Sue Gordon, Kashyap Patel, and others. Article here.
---
Newly Released, Overlooked, or Forthcoming Books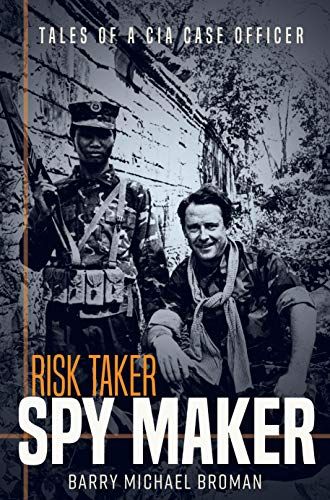 Risk Taker, Spy Maker: Tales of a CIA Case Officer
by Barry Broman
(Casemate, Aug 2020)
Barry Broman has led a remarkable life and met some remarkable people along the way during his years as an Agency case officer. Immediately following service in the Marine Corps, he was recruited by the CIA and spent his first posting in Cambodia at war. He was present at the fall of Phnom Penh in 1975, escaping just before the Khmer Rouge took power. He subsequently served in other Asian postings, one in Europe, and one in the Western Hemisphere.
During his career, Broman was twice a CIA chief of station, once a Deputy Chief of Station, and supervised an international paramilitary project in support of the Cambodian resistance to Vietnamese invaders. He was actively involved in several assignments in counter-narcotics operations in Southeast Asia including a major "bust" that yielded 551 kilograms of high-grade heroin from a major drug trafficker. His "favorite agent" against a variety of "hard targets" was a fellow whose only demand was that his assignments be "life threatening." He survived them all.
At times, the memoir reads like a travel book with tales of visits to little-known and rarely seen places like the Naga Hills on the India-Burma border; the world-famous, but off limits, jade and ruby mines of Burma; and the isolated Banda Islands of Indonesia, the home of nutmeg. The book is strengthened by many photos by the author, they include Marines in action in Vietnam, the ravages of war in Cambodia at war, and opium buyers forcing growers to sell in Burma.
Book may be ordered here.
---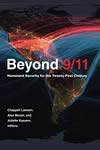 Beyond 9/11: Homeland Security for the Twenty-First Century
(Belfer Center Studies in International Security)
by Chappell Lawson, Alan Bersin, Juliette N. Kayyem - Editors
(MIT Press, Aug 2020)
Drawing two decades of government efforts to "secure the homeland," experts offer crucial strategic lessons and detailed recommendations for homeland security. For Americans, the terrorist attacks of September 11, 2001, crystallized the notion of homeland security. But what does it mean to "secure the homeland" in the twenty-first century? What lessons can be drawn from the first two decades of U.S. government efforts to do so? Academic experts and former senior government officials address the salient challenges of homeland security today.
The contributors discuss counterterrorism, cybersecurity, and critical infrastructure protection; border security and immigration; transportation security; emergency management; combating transnational crime; protecting privacy in a world of increasingly intrusive government scrutiny; and managing the sprawling homeland security bureaucracy. They offer crucial strategic lessons and detailed recommendations on how to improve the U.S. homeland security enterprise.
Book may be ordered here.
---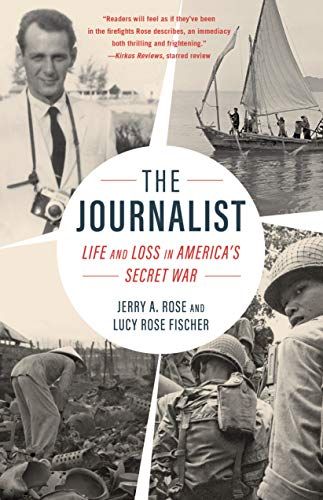 The Journalist: Life and Loss in America's Secret War
by Jerry A. Rose, Lucy Rose Fischer
(SparkPress, Aug 2020)
A look at the early years of the war in Vietnam from one of the first reporters to cover it.
"Be careful….This can be a dangerous place for someone with an artist's soul." warned a colleague when Rose arrived in Hue in 1959 to teach English. Jerry Rose, a young journalist and photographer in Vietnam, exposed the secret beginnings of America's Vietnam War in the early 1960s. Putting his life in danger, he interviewed Vietnamese villagers in a countryside riddled by a war of terror and intimidation and embedded himself with soldiers on the ground, experiences that he distilled into the first major article to be written about American troops fighting in Vietnam. His writing was acclaimed as "war reporting that ranks with the best of Ernest Hemingway and Ernie Pyle," and in the years to follow, Time, The New York Times, The Reporter, New Republic, and The Saturday Evening Post regularly published his stories and photographs.
In spring 1965, Jerry's friend and former doctor, Phan Huy Quat, became the new Prime Minister of Vietnam, and he invited Jerry to become an advisor to his government. Jerry agreed, hoping to use his deep knowledge of the country to help Vietnam. In September 1965, while on a trip to investigate corruption in the provinces of Vietnam, he died in a plane crash in Vietnam, leaving behind a treasure trove of journals, letters, stories, and a partially completed novel. This book is the result of his sister, Lucy Rose Fischer, taking those writings and crafting a memoir in "collaboration" with her late brother—giving the term "ghostwritten" a whole new meaning.
Book may be ordered here.
---
---
Section I - INTELLIGENCE HIGHLIGHTS

French Intelligence Agents Charged with Attempted Murder. Preliminary attempted murder charges have been filed against two agents from France's foreign intelligence agency over an alleged plan to kill a 54-year-old woman last month in the Creteil suburb of Paris, the city prosecutor's office has said.

French media reported on Wednesday that the directorate-general for external security (DGSE) agents were believed to have been plotting to kill a target, but not as part of their job duties. The agency is the French equivalent of the CIA.

The Paris prosecutor said the two agents were discovered by police on 24 July in a stolen car with a false number plate. In the vehicle, officers also found army knives and a bag containing a handgun with 12 rounds of ammunition. [Read more: AP/5August2020]

Top Secret Telework 'is Not a Thing'. The National Security Agency is expanding its telework capabilities with Microsoft 365 by 2021 to support unclassified activities.

Gregory Smithberger, the National Security Agency's CIO, said the agency is working to broaden its cloud-based telework capabilities - but those plans have nothing to do with the custom built GovCloud environment that blends Amazon Web Services' hardware and NSA-developed software.

"It is top secret and only top secret. It will never be telework from home into the IC GovCloud; that's just not a thing," Smithberger said during a virtual Intelligence & National Security Alliance event Aug. 5. "Remote work from classified facilities around the intelligence community, frankly around the world, into that through our top secret networks - absolutely that's in the game plan all along - but not telework." [Read more: Williams/FCW/6August2020]

Former Saudi Spy Accuses MBS Hit Squad of Attempting to Kill Him. A former top Saudi intelligence officer claims that Crown Prince Mohammed bin Salman (MBS) sent a hit squad to kill him in Canada 13 days after the murder of Saudi journalist Jamal Khashoggi, according to documents filed in the United States federal court.

In a 106-page lawsuit (PDF) filed with the US District Court in Washington, DC on Thursday, Saad al-Jabri, a permanent resident of Canada, alleged that Prince Mohammed dispatched a group of hitmen, known as the Tiger Squad, to assassinate him.

He claims that his close ties with the US intelligence community and deep knowledge of the young prince's activities have rendered him one of the aspiring monarch's key targets. [Read more: Aljazeera/6August2020]

Somalia's Spy Agency Blamed for Facilitating Deadly Prison Shootout. The National Intelligence Security Agency [NISA] has yet again been drawn to the latest security lapse in Somalia, following a chaotic scene at Mogadishu Central Prison on Monday, which saw Al-Shabaab convicts exchange fire with security guards within the facility.

A total of 19 people - 15 inmates and 4 soldiers died on spot with some reports also indicating that 8 more persons were wounded in the shoot-out. One convict had escaped. The intense gunfight reportedly broke out when a convict snatched a gun from a guard before firing randomly, leaving three security officers dead.

A source revealed to VOA's Somali Service that Al-Shabaab operative who escaped during the gunfight inside the central prison on Monday afternoon was Mubarak Ibrahim Idle serving a 10 year-jail term that was handed down in 2014 for terror offenses. [Read more: GaroweOnline/11August2020]

Zelensky Makes Another Reshuffle in Intelligence Community. Ukrainian President Volodymyr Zelensky dismissed Vasyl Burba, head of the Main Intelligence Directorate of the Ministry of Defense of Ukraine (GUR).

The relevant Decree (No. 307/2020) was signed on Wednesday, August 5.

On the same day, with Decree No. 308/2020, the head of state appointed a new GRU chief, Kyrylo Budanov.

Vasyl Burba took the GUR helm on October 15, 2016, after being appointed by the then President Petro Poroshenko's Decree. [Read more: Unian/6August2020]



---
Section II - CONTEXT & PRECEDENCE

CIA Reveals Details Of Bird-Like 1970s Stealth Drone - With Planned Nuclear Propulsion. The CIA's Project Aquiline was a drone with a ten-foot wingspan which would carry out spy missions deep into the Soviet Union. The CIA has declassified a new stash of documents about the project from the early 1970s, revealing among other things, plans to fit nuclear propulsion and have it operating out of the celebrated Area 51.

Project Aquiline never became operational, for reasons which we will explore. But, as the CIA notes in a preface to the new release, "the concept proved invaluable as a forerunner to today's multi-capability UAVs [Unmanned Aerial Vehicles]."

The project originated in the 1960s. After the shooting down of Gary Powers U-2 spy plane over the Soviet Union, manned flights were becoming politically too risky. Satellites could peer over the Iron Curtain, but only provided grainy long-range photographs. What was needed was a small, unmanned aircraft for strategic reconnaissance from close-up.

The solution was a propeller-driven drone disguised as a soaring bird. From a distance, it was indistinguishable from an ordinary vulture of buzzard. [Read more: Hambling/Forbes/31July2020]

Secrets, Covert Action, and Intelligence Experts Shaping History. Dr. Vince Houghton became interested in everything espionage when he was deployed to the Balkans in the U.S. Army in the 90s, but it originally started at a very young age when he was introduced to nuclear weapons, reading books like The Making of the Atomic Bomb, by Richard Rhoades. He eventually combined the two, looking at intelligence from the early cold war and World War II with a focus on weapons in the IC.

"Just the idea that you have a weapon system that is the most powerful in the world but kept the peace for decades" he said. "As a ten-year-old, I didn't understand things being contradictory with these concepts and ideas, but something just stuck."

Houghton's love of these subjects led him to the International Spy Museum which presents the ingenuity and imagination of real-life spies with the largest collection of international espionage artifacts. Spanning the history of espionage around the globe, many of these artifacts have never seen by the public. [Read more: Keller/ClearanceJobs/10August2020]

Meet the 99-year-old Pennsylvania Woman Who Deciphered German Enigma Code for the Navy during WWII - and Kept her Clandestine Career Secret from her Family for 50 Years. In 1941, the U.S. Navy began quietly recruiting male intelligence officers from elite colleges and universities around the country as it prepared for their inevitable involvement in World War II; they were specifically looking for codebreakers to aid in deciphering the enemy's cryptic language.

Just months before on July 9, 1941, Alan Turing and his team of 8,000 female ciphers broke the impossible German Enigma code at Bletchley Park; a feat that turned the tide of war in the Allies favor.

By 1942, male enlistment abroad created a shortage in manpower on the home front and President Roosevelt designated a new division in the Navy for women; they were known as WAVES or, Women Accepted for Volunteer Emergency Service.

One of these volunteers was Judy Parsons, a 21-year-old graduate of Carnegie Mellon University who signed up for the officer training school in 1942. She was sent to the Navy's intelligence headquarters in Washington DC where she was shuffled into a room among other WAVES graduates. [Read more: Delloye/DailyMail/7August2020]

London Penthouse Within Former MI6 Headquarters, that Inspired James Bond's Boss 'M', is for Sale. The spectacular London penthouse that was once owned by Sir Mansfield Smith-Cumming - Ian Fleming's inspiration for James Bond's boss 'M' - is currently for sale for £5.5 million.

Formerly part of the official Whitehall headquarters of the Secret Intelligence Service MI6, the unique blue plaque three-bedroomed penthouse in Whitehall Court is located over the top three floors of this famous former government property.

On the eighth floor is the main reception room, once offices where Smith-Cumming used to brief his 007-like spies and operatives. The living space opens onto a large 53ft roof terrace which provides panoramic style views over Whitehall, and reinforced beams and specially hardened flooring installed by the Secret Services during WW1 remain today. [Read more: Gordon/HouseBeautiful/11August2020]

Spies Who Hunted Bin Laden Want In on Virus Control Sleuthing. The same U.S. intelligence agency that helped pinpoint terrorist leader Osama bin Laden's Pakistan hideout is seeking to develop new tools to weigh the use of mask mandates, travel restrictions, and other efforts to prevent coronavirus infections.

Researchers at the National Geospatial-Intelligence Agency are now preparing contracts to vacuum up pandemic data from around the world and develop software to model the effectiveness of restrictions and preventative measures, in the absence of a medical cure.

The $600,000 effort could put the software in the hands of the federal government, states, and the military by next year. [Read more: Bloomberg/6August2020]

Former FBI Agent Talks About Global Manhunt for Mir Aimal Kansi - Intelligence Matters DECLASSIFIED. In this episode of "Intelligence Matters DECLASSIFIED: Spy Stories from the Officers Who Were There," host Michael Morell interviews former FBI agent Bradley Garrett, who recounts one of the most high-profile homicide cases he worked over the course of his career at FBI. He describes the global manhunt for Mir Aimal Kansi, who was put to death for killing two CIA officers outside Langley headquarters in 1993. Garrett tells Morell how he forged a relationship with Kansi to extract his confession - and wound up being, at Kansi's request, one of few people present at his execution in 2002. [Read more: CBSNews/5August2020]


---
I, Spy: CSIS has an Identity Crisis. The 1970s were not kind to the RCMP Security Service. After the October Crisis, about which the RCMP had little or no warning, the combined national-security intelligence and policing organization was dogged by allegations over its questionable and even illegal tactics, from stealing Parti Québécois membership rolls and electronically surveilling private property to break-ins and opening mail. That led to a rare legislative and judicial intervention: a commission of inquiry under Judge David Cargill McDonald produced a 1981 report which ultimately led to the creation of the Canadian Security Intelligence Service (CSIS) three years later.

So for observers of the security intelligence field in Canada, recent developments have brought about a sense of déjà vu. In mid-July, the Federal Court charged that CSIS "likely broke the law" because it "breached the duty of candour" that it owed to the judiciary to be open and honest. The Court also found "institutional failings" around how CSIS assesses the legal risk of its programs. For his part, CSIS director David Vigneault said the activities that prompted this court ruling are "representative of the bread and butter practices conducted by our allies around the world."

So what has brought CSIS to this point? The answer is not complicated: CSIS is experiencing an identity crisis. It is a security intelligence service that wants to be a foreign intelligence agency. [Read more: Hensler/Globe&Mail/9August2020]

Remembering Brent Scowcroft, a True National Security Maverick. Brent Scowcroft is the role model for how to do the job of national security adviser to the president of the United States. Scowcroft served two presidents, Gerald Ford and George H. W. Bush, after a distinguished career in the United States Air Force. His tenure in the Bush administration was particularly important as it was perhaps the most consequential foreign policy era for America in the last half century. One episode in the Gulf War in 1991 is illustrative of Brent's genius.

Bush and Scowcroft were close friends as well as colleagues. They wrote a memoir together, aptly entitled "A World Transformed." Scowcroft believed his highest priority was to make sure that the president was the recipient of all the views of his key national security team, not just those that he preferred. Bush had an all-star team with James Baker at State, Richard Cheney at Defense, Collin Powel as chairman of the Joint Chiefs of Staff, and Robert Gates as Brent's deputy. Bush and Scowcroft were voracious consumers of intelligence, meeting with the Central Intelligence Agency's President's Daily Brief briefer every morning.

Brent kept the NSC staff deliberately small, a few dozen strong, so it would not become operational. Operations were the responsibility of the various agencies, not the NSC staff. He also had an aversion to large staff meetings which he found tedious and produced more bad decisions than wise ones. He delegated much of the administration of decisions to Gates and the deputies of the cabinet secretaries. [Read more: Riedel/Brookings/10August2020]


---
Section IV - Research Requests, Jobs, Obituaries
Terrorism Author Seeks Your Assistance on Manila Incident in 1996
For volume III of my four-volume study on Anti-American terrorism, I would appreciate hearing from anyone who has information concerning an incident outside the airport that took place on or about November 23, 1996 in Manila, Philippines involving the visit of President Bill Clinton.
Replies to Dennis Pluchinsky at dpluchinsky@rocketmail.com. [A 2019 WIN featured two volumes of Pluchinsky's "Anti-American Terrorism: From Eisenhower to Trump - A Chronicle of the Threat and Response" in the 3 December 2019 WIN #46-19 here.]
Are You Interested in Joining the Women's Intelligence Network?

The Women's Intelligence Network (WIN) connects, supports, and promotes female scholars who work in the field of Intelligence Studies. WIN is hosted in Europe and the UK by the King's Intelligence Studies Group (KISG) and in North America by the North American Society for Intelligence History (NASIH).
The overall goal is to get more research by and on women promoted, supported, and elevated in the field of Intelligence Studies.
WIN organises brown-bag lunches with one of three overall themes: female scholar presenters; gender and intelligence research topics; topics centering on problems faced by women in their professional advancement.
GOALS: WIN awards the annual Polly Corrigan Prize for the best publication in Intelligence Studies by a female author. It runs a (wo)mentoring programme for emerging female scholars. It aims specifically to support PhD students and early career researchers in the critical moments after finishing the PhD. WIN meets regularly at conferences, such as at the annual conventions of NASIH, ISA, and others. At these meetings emerging and established scholars come together informally to network and share information on relevant conferences, research initiatives, and fellowships.
WIN also publishes gender-inclusive syllabi in Intelligence Studies. During a time when there is still a strong gender imbalance within the field of Intelligence Studies, WIN hopes to bring research by and on women to greater prominence within the field and the larger scholarly community.
To Join: Membership is free, and the network welcomes people of all gender identities and sexual orientations as members. If you are interested in becoming a member of WIN, you can send an email to womenintelnetwork@gmail.com with your current position, research interests, and email address. You will then be added to the mailing- and membership list.
Intelligence Analysts -- Help Your Profession
ONET Data Collection Program (Occupational Information Network, www.onetonline.org) is working on this ongoing project to provide updated occupational information to the public, and are currently updating the classification of Intelligence Analysts.
If you are an Intelligence Analyst, ONET would like to call upon you to learn more about this work and provide necessary updates to the ONET resource. The aggregate results of this research are used to update information about this work at the O*NET Database for the millions of people who access it for career exploration and job analysis.
Intelligence Analysts - Gather, analyze, or evaluate information from a variety of sources, such as law enforcement databases, surveillance, intelligence networks or geographic information systems. Use intelligence data to anticipate and prevent organized crime activities, such as terrorism.
To participate contact Matt Robinson, O*NET Business Liaison, Research Triangle Institute, Phone: 919-926-6617 or email him at mrobinson@onet.rti.org. More info at www.rti.org; https://onet.rti.org; www.onetcenter.org; and www.doleta.gov/programs/onet.
Seeking Counterintelligence Cyber Instructors for JCITA at Quantico, VA
Operational Intelligence, LLC, an E3/Sentinel company is looking for Counterintelligence Cyber Instructors for JCITA at Quantico, VA.
Duties include creating courses and content to facilitate instruction of cyber methodologies for counterintelligence professionals.
Current DoD TS/SCI Clearance and accreditation from a CI Special Agent course required.
Please contact OI Lead Recruiter Stacey McKinney, C: 571-214-1992 or stacey.mckinney@oi-llc.com or E3/Sentinel Principle Rosanna Minchew, rminchew@e3sentinel.com
Seeking Counterintelligence Surveillance Instructors for JCITA at Quantico, VA
Operational Intelligence, LLC, an E3/Sentinel company is looking for Counterintelligence Surveillance Instructors for JCITA at Quantico, VA to provide CI subject matter expertise for course development, instruction, and mentorship.
Current DoD TS/SCI Clearance and experience conducting discreet CI Surveillance and CI countersurveillance operations using DoD methodology required.
This position requires work after hours, weekend and travel within the NCR.
Please contact OI Lead Recruiter Stacey McKinney, C: 571-214-1992 or stacey.mckinney@oi-llc.com or E3/Sentinel Principle Rosanna Minchew, rminchew@e3sentinel.com
Seeking Russian and Arabic linguist positions supporting DIA at Quantico, VA
Russian and Arabic linguist positions supporting DIA at Quantico, VA, available with Operational Intelligence, LLC, an E3/Sentinel company. Active TS/SCI required.
Please contact OI Lead Recruiter Stacey McKinney, C: 571-214-1992 or stacey.mckinney@oi-llc.com or E3/Sentinel Principle Rosanna Minchew, rminchew@e3sentinel.com
Seeking Director, Intelligence Analysis Division (IAD), Intelligence Analyses Division, Alexandria, VA, Closing Date is 8/8/20

Enjoy challenging work and make important contributions to the Nation
The Institute for Defense Analyses (IDA) is a not-for-profit corporation that operates three Federally-Funded Research Centers (FFRDCs): the Systems and Analyses Center sponsored by the Office of the Secretary of Defense; the Science and Technology Policy Institute serving the Office of Science and Technology Policy, the National Science Foundation, and other offices and councils within the executive branch of the federal government; and the Center for Communications and Computing serving the National Security Agency. IDA provides objective analyses of national security issues and related national challenges, particularly those requiring extraordinary scientific, technical, and analytic expertise.
The Intelligence Analyses Division (IAD), one of eight research divisions within the Alexandria, VA-based Systems and Analyses Center (SAC), provides the Department of Defense, the intelligence community, and other departments and agencies objective, high-quality, responsive research and analyses across a wide array of critical intelligence issues and disciplines.
Apply Now. Additional details: Director, Intelligence Analysis
IT Acquisitions Subject Matter Expert for Intelligence Community Client; Other Openings in Reston and Bolling AFB
E3/Sentinel has a funded opening for an IT Acquisitions Subject Matter Expert with specific experience in IT architecture requirements to support an IC customer. Candidate will assist in developing innovative business strategies and procurement policy/processes. Only candidates with TS/SCI clearances will be considered. Contact Rosanna Minchew rminchew@e3sentinel.com for more details.
E3/Sentinel has multiple openings for Contracts Specialists, Acquisition Analysts, Cost/Pricing Analysts and Contracts Closeout Specialists. Positions in Reston and at Bolling AFB. TS/SCI required to be considered for interview. Polygraph preferred. Contact Rosanna Minchew rminchew@e3sentinel.com for more details.
Adjunct instructors at the University of Texas at El Paso (US)
The National Security Studies Institute at the University of Texas at El Paso (UTEP) (see their website here) is seeking adjunct instructors to teach online graduate-level courses:
Legal Issues in Intelligence and National Security
Propaganda and Influence Operations
Intelligence and Counterterrorism
Political Economy of Terrorism
Risk Analysis
Emergency Management
Public Health and Homeland Security
A PhD in public policy, security studies, political science, or a related field is required.
Interested and eligible applicants should contact Stephen Coulthart (sjcoulthart@utep.edu).
Two Positions at James Madison University for Assistant or Associate Professor - Intelligence Analysis
James Madison University (JMU) located in Harrisonburg, VA, seeks applicants for two faculty positions in its Bachelor's Degree Program in Intelligence Analysis (IA). The appointments will be at the Assistant or Associate Professor level and will reside within the larger School of Integrated Sciences. The IA program offers a multidisciplinary undergraduate degree with an emphasis on methodology and technology to prepare students to become analysts, with a specialization in intelligence analysis. Its graduates have been successful in securing positions as analysts in both the public and private sectors, to include the Intelligence Community, military and law enforcement organizations, defense contractors, and major consulting firms. The program emphasizes methodology and synthesizes critical and creative thinking methods with technological tools for data collection, visualization, and analysis with situational knowledge of a problem's political, economic, social, and technological context with strong communicative and professional skills to support decision-making.
Ideal candidates will be comfortable in an interdisciplinary, diverse setting and possess the potential for becoming an excellent teacher to future analysts in one or more intelligence domains including national security, military, homeland security, law enforcement, private sector security, cyber security, and geospatial. They optimally have a background in either mixed-methods, qualitative, or quantitative research and analysis methods. We especially encourage applications from candidates that can leverage the use of systems thinking, employ data science in analysis, support the development of writing skills, or teach ethics specifically for future analysts. The typical teaching load in the school is 3 courses per semester.
We welcome applicants from all academic disciplines—to include the humanities, social sciences, and sciences—that provide a knowledge foundation for doing analysis. Prospective candidates should review our curriculum online to identify areas that match their expertise and to locate potential areas that they could help the program to develop. The program values teaching excellence as well as one-on-one professional mentoring and seeks candidates who can demonstrate potential for both. In addition, the position requires the potential for an active program of scholarly activity. The position requires either a Ph.D. in a relevant academic field by the date of hire (for a tenure-track appointment) OR Master's Degree with substantial experience in the field (for appointment on a Renewable Term Contract).
More information or applications may be found here.
Do not let Social Distancing slow your career. New Positions Available with Thomson Reuters
Many other jobs available with Thomson-Reuter. Email Brian Lemley for a list with descriptions and links.
FireEye Has Many Intelligence Positions Available For You - Worldwide - Contract, Full-time, Part-time, Interns
Explore the many career and contractor intelligence jobs available here. Jobs openings in Cyber Security include - Advisory, Architecture, Digital Forensics & Incident Response, Penetration Testing, Threat Research. They positions are needed here: New York, Chicago, Manila, Reston, Dallas, Atlanta, Suitland, Singapore, Denver, Las Vegas, Phoenix, Doha, Stockholm, London, Milpitas, multiple cities in Australia, Washington, Indianapolis, Tampa, Santiago, Alexandria, Seattle, Carlsbad, Houston, San Francisco, Arlington, Dubai, Amsterdam, Ft Belvoir, Minneapolis, Mexico City, San Diego, Boston, El Segundo, Philadelphia, San Antonio, Chiyoda, Ft Huachuca, Ft Gordon, Ft Meade, Ft Shafter, Kuwait City, Seoul, Sttutgart, Salt Lake City, Austin, Dublin, Bangalore, Cork, Colorado Springs... Explore the many career and contractor intelligence jobs available here.
---
Emerson Cooper, Former AFIO Board
Charles Emerson Cooper, 87, AFIO National VP Chapters, of Las Vegas, NV, died 09 August 2020 after a brief illness from the consequences of a fall. He was a native of Newton, TX.
Cooper had a 30-year career as a training specialist, management instructor, and consultant for Western Electric and AT&T/Lucent. He retired in 1989. He specialized in the development of training materials and courses. He served on AT&T's Corporate Education Vice President's Quality Committee setting up national training guidelines. Prior to AT&T he served in the U.S. Army from 1953-1955.
After retirement, he joined AFIO in 1992 as a life member, became President of the AFIO Pacific Northwest Chapter for three years, and later served for twelve years on the AFIO National Board as Vice President of Chapters. He developed the first AFIO Handbook for new chapters and chapter operations. Charles (known as "Emerson" throughout AFIO) received the General Richard G. Stilwell Award in 1998.
His wife, Beatrice Kirkpatrick Cooper, died in 2009. He is survived by a brother and other family. A funeral is planned later in 2020 or 2021 in Newton, TX.
Harry Gordon, CIA
Harry Carl Gordon of Ruckersville, VA, 92, died 29 July 2020 in Charlottesville, VA.
He was born in Sheboygan, WI. In 1935, the Gordons moved to Erie, PA. During WWII, Harry served in the U.S. Navy, marking the beginning of a long career in public service. His service continued through the Korean War and ended in 1953. Harry was recognized for his service and awarded several medals.
Post-war, he attended George Washington University and earned a bachelor's degree. He then joined the Central Intelligence Agency and served there for nearly 30 years.
He circled the world numerous times, including living abroad in Iran, Germany, and Vietnam. He settled in Fairfax, VA with his family, where he continued his CIA service until retirement. In retirement he began a second career as a real estate broker until he retired to Ruckersville, VA in 2015.
Gordon was preceded in death by his wife of 54 years, Agnes M. (Lucas) Gordon. He is survived by a daughter, two sons, and other family.
Helen Kable, CIA
Helen Foreman Kable, 78, CIA spouse, author, died 5 August 2020.
Kable was born in Caldwell, ID. She put herself through college, and moved east, landing in Westminster, MD, for her first teaching job. In 1966, she married her best friend Charlie "Chuck" Kable, when she became a CIA family. She accompanied her husband on a series of eight tours of duty in South American and European countries, as well as four two-year stays in the US, during his 30-year career with the CIA. During the several years she spent in Virginia, she wrote for their local hometown newspaper. They lived in Georgetown, Guyana; Quito, Ecuador; Santiago, Chile; Athens, Greece (twice); Brussels, Belgium; Mexico City, Mexico; and Bonn, Germany.
A gifted writer, she published her adventures in a 2011 book, "There's a Spy in Your Soup" [Dog Ear Publishing] - under the nom de plume Elizabeth Blake.
Helen is survived by her husband Chuck Kable of Herndon, VA, two daughters and a son, and other family.
Brent Scowcroft, National Security Adviser
Brent Scowcroft, 95, national security adviser to two presidents, died 6 August 2020 in Falls Church, VA.
Scowcroft was born in Ogden, UH. He graduated from the US Military Academy at West Point in 1947, joined the Air Force, and envisioned life as a fighter pilot. But in 1949 his P-51 Mustang developed engine trouble after taking off from Grenier Army Air Field in NH, and crash-landed. His injuries were not critical, but he assumed he would never fly again and considered other military career options.
Scowcroft went on to earn a master's degree in international relations from Columbia University in 1953. He taught Russian history for four years at West Point, studied Slavic languages at Georgetown University in 1958 and, from 1959 to 1961, used his Serbo-Croatian skills as an assistant air attaché at the American Embassy in Belgrade, Yugoslavia. He taught political science at the Air Force Academy in Colorado in 1962-63.
He then joined the Air Force planning division in Washington, and in 1967 earned a doctorate in international relations at Columbia. Starting in 1968, he held various Pentagon posts, becoming a special assistant to Gen. John W. Vogt, director of the Joint Chiefs of Staff. In 1972, by then a general, he became a military aide to President Nixon.
He became a diplomat, linguist, tactician on nuclear arms and missile systems and a scholar of global politics who became an influential voice in Washington for more than 40 years. He was a self-effacing former Air Force general who did not smoke or drink. He preferred working quietly in small groups. He was a two-time National Security Advisor, first under President Gerald Ford and then under George H. W. Bush.
His appointment by Ford in 1975 came as Scowcroft retired from the Air Force with the rank of lieutenant general. He served as Military Assistant to President Richard Nixon and as Deputy Assistant to the President for National Security Affairs in the Nixon and Ford administrations. He served as Chairman of the President's Foreign Intelligence Advisory Board under President George W. Bush from 2001 to 2005 and assisted President Barack Obama in choosing his national security team.
He advised Bush during the four years of the Bush administration, 1989-93. He was also a Republican voice against the 2003 invasion of Iraq.
He accompanied President Nixon to China in 1972, oversaw the Ford administration's evacuation of Americans from Saigon in 1975, laid groundwork for President Jimmy Carter's Strategic Arms Limitation Treaty with the Soviet Union in 1979, evaluated the MX missile systems for President Ronald Reagan in the 1980s and directed President Bush's strategy in the Persian Gulf war in 1991.
Scowcroft was a principal architect of American policy toward post-communist Russia, a leading Republican voice opposing the American-led invasion of Iraq after the 9/11 terrorist attacks and a voice in President Barack Obama's selection of a national security team after the 2008 elections.
He authored several books - "A World Transformed," (1998) with George Bush, on policy issues after the Cold War. His talks with Zbigniew Brzezinski, Mr. Carter's national security adviser, were published as "America and the World: Conversations on the Future of American Foreign Policy" (2008). He also taught at several universities. Mr. Bush awarded Mr. Scowcroft the Presidential Medal of Freedom, the nation's highest civilian honor.
In making foreign policy, a national security adviser coordinates the work of the National Security Council — the president, vice president, secretaries of state and defense and others, supported by a staff that writes papers and proposals — and makes sure that the president hears all sides of the debate before making decisions.
Scowcroft called himself a traditionalist, who believed that the nation should work with allies and international organizations, as opposed to a "transformationalist," like the second President Bush, who argued that America should fight terrorism by spreading democracy in the world — by force if necessary — and be free to act swiftly without relying on overly cautious allies or a cumbersome United Nations.
After leaving government in 1993, Scowcroft headed the Washington-based Scowcroft Group, a consulting firm for international businesses, and was chairman of an advisory board that made policy recommendations to President George W. Bush.
Long after his retirement, in the run-up to the 2016 presidential election, Scowcroft joined more than 120 other "Never Trump" Republican foreign policy veterans who crossed party lines and endorsed Hillary Clinton.
Days after Trump's election, Scowcroft made an emotional appeal at a Washington luncheon in his honor, calling on fellow Republicans, and Democrats, to put country above political party and accept posts in the incoming Trump administration if asked to do so.
"He needs you, your country needs you," one attendee said, characterizing Mr. Scowcroft's message.
His appeal for public service was a classic reminder of a less partisan age, when presidents often reached out to experienced talent, regardless of party loyalties.
His wife of 44 years, Marian Horner, died in 1995. He is survived by a daughter, and other family.
Joe Yakaitis, CIA Officer
Joseph Anthony Yakaitis, 95, former CIA officer, died 13 July 2020 in Washington, DC.
He was enjoying the summer afternoon on the back deck of his home in Spring Valley when he slipped away. Joe was the youngest son of Lithuanian immigrants in Albany, NY.
Joe worked for five years following his high school graduation, saving most of his earnings to put himself through Siena College in Albany, from which he graduated in 1951. Following graduation, his first professional job was with the CIA, where he enjoyed an 11 year career, including foreign assignments. He next worked in the White House under President Lyndon Johnson. For the rest of his working career, he held several federal positions.
Joe became a resident of West Palm Beach, FL in 2001.
Joe's life was full of excitement, intrigue, travel, great food and drink, and most of all love. His life partner was Washington architect Arnold Prima who predeceased him in 2016, following a 52 year relationship.

---
AFIO EDUCATIONAL EVENTS IN COMING TWO MONTHS....
None
---
Other Upcoming Events from Advertisers, Corporate Sponsors, and Others
The International Spy Museum has reopened to visitors. Click image below to explore exhibits and ticketing.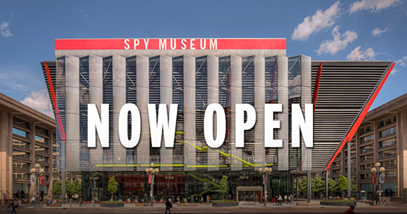 Saturday, 19 September 2020 - Zoom Virtual - The National Museum of Nuclear Science & History 75th Anniversary Event
The National Museum of Nuclear Science & History presents a virtual symposium focusing on the 75th Anniversary of the ending of WWII. This virtual event will provide an understanding of the Manhattan Project and its implications on the Pacific conflict and following Cold War issues. The panels of distinguished guests will consider current and future concerns and create a public dialogue regarding a path forward for our world and defense concerns.
"They Changed Our World; The 75th Anniversary of World War II and the Use of Atomic Weapons Virtual Symposium" will take place via Zoom Webinar
Two panel sessions will take place, one from 8:30-10:30 am and the second from 10:45 am-1:00 pm. Guests are welcome to register for one or both panel sessions, and advanced registration is required.
One panel session is $25 or both panel sessions are $40 when purchased together.
More Info Here. Museum members and students receive a discount where one panel session is $15 or both panel sessions are $25 when purchased together. Students must provide their valid student email address to receive discount.
Upcoming virtual (and a few live, post-quarantine) events at the International Spy Museum. Click event to explore and register for event. All virtual events require pre-registration.
Access all upcoming Spy Museum events directly from their website: https://www.spymuseum.org/calendar/upcoming/1/
7 November 2020, 14th Annual Parade of Trabants, 10 am - 4 pm
14 November 2020, Operation Secret Sleepover, 7 pm - 9:30 am
NEW DATE - Saturday, 24 October 2020, 5:30 p.m. - Washington, DC - Save the Date! PenFed Foundation's 2020 Night of Heroes Gala
PUT ON CALENDAR AND HOLD THE DATE: The Pentagon Federal (PenFed Credit Union) Foundation will be hosting their spectacular Night of Heroes Gala on Saturday, 24 October 2020 at the Mandarin Oriental in Washington, D.C. Last year's annual gala raised over $1.5 million and honored children of military families.
VIP Reception at 5:30 PM
General Reception and Silent Auction at 6:00 PM
Location: The Mandarin Oriental, 1330 Maryland Ave SW, Washington, D.C.
Attire: Black Tie or Military Dress
RSVP: October 2, 2020
Click here to learn more or sponsor a table.
---
In addition to the new Royal Blue long sleeve shirts, and the gray long sleeve hooded sweatshirts, the AFIO Store also has the following items ready for quick shipment:
NEW: LONG and Short-Sleeved Shirts with embroidered AFIO Logo and New Mugs with color-glazed permanent logo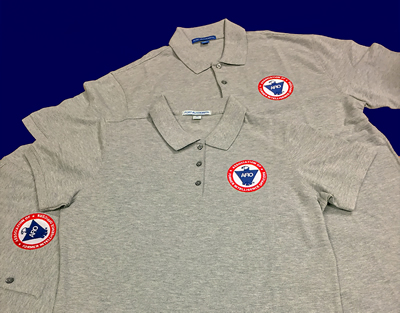 Show your support for AFIO with our new Polo Shirts. Be the first to buy these new, high quality, subtle heathered grey short sleeve shirts, and dark blue long sleeved shirts, of shrink and wrinkle resistant fine cotton with a soft yet substantial feel. They feature a detailed embroidered AFIO seal. Get a shirt for yourself and consider as gifts for colleagues, family, and friends. Only $45 each including shipping.
Sizes of (M) men or (W) women shirts; Small, Medium, Large, XL, XXL, and XXXL. At this time all orders will arrive as Short Sleeve shirts.
You may pay by check or credit card. Complete your order online here or mail an order along with payment to: AFIO, 7600 Leesburg Pike, Ste 470 East, Falls Church, VA 22043-2004. Phone orders at 703-790-0320. If interested in other shirt colors or sleeve lengths, contact Annette at: annettej@afio.com.
Available as a thank you for donations are the new AFIO logo face masks:
These soft, form-fitting, washable, non-medical grade fabric face masks have wide behind-the-ear elastics to make long periods of wear comfortable. Also easier to quickly put on or take off. Blue on outside, white inside. The masks do not have a nose wire but are sculpted, shaped, and sewn to fit most users. The all-cloth composition allows the masks to be washed or steam-disinfected without concerns over metal wires. The color logo is washable and a permanent part of the mask.
The masks, however, are not for sale. They are being offered strictly as a thank you gift to our donors.
For tax-deductible donations of $50 you will receive a receipt and our thank you gift of two of these newly-arrived face masks.
Donations of $100 receive four masks to be sent to the same address. Other amounts and split-shipments are available.
To donate now to support AFIO's programs and publications, please do so here.
We wish all members and donors continued good health, safe social distancing, and warmly appreciate any support you are able to provide the association.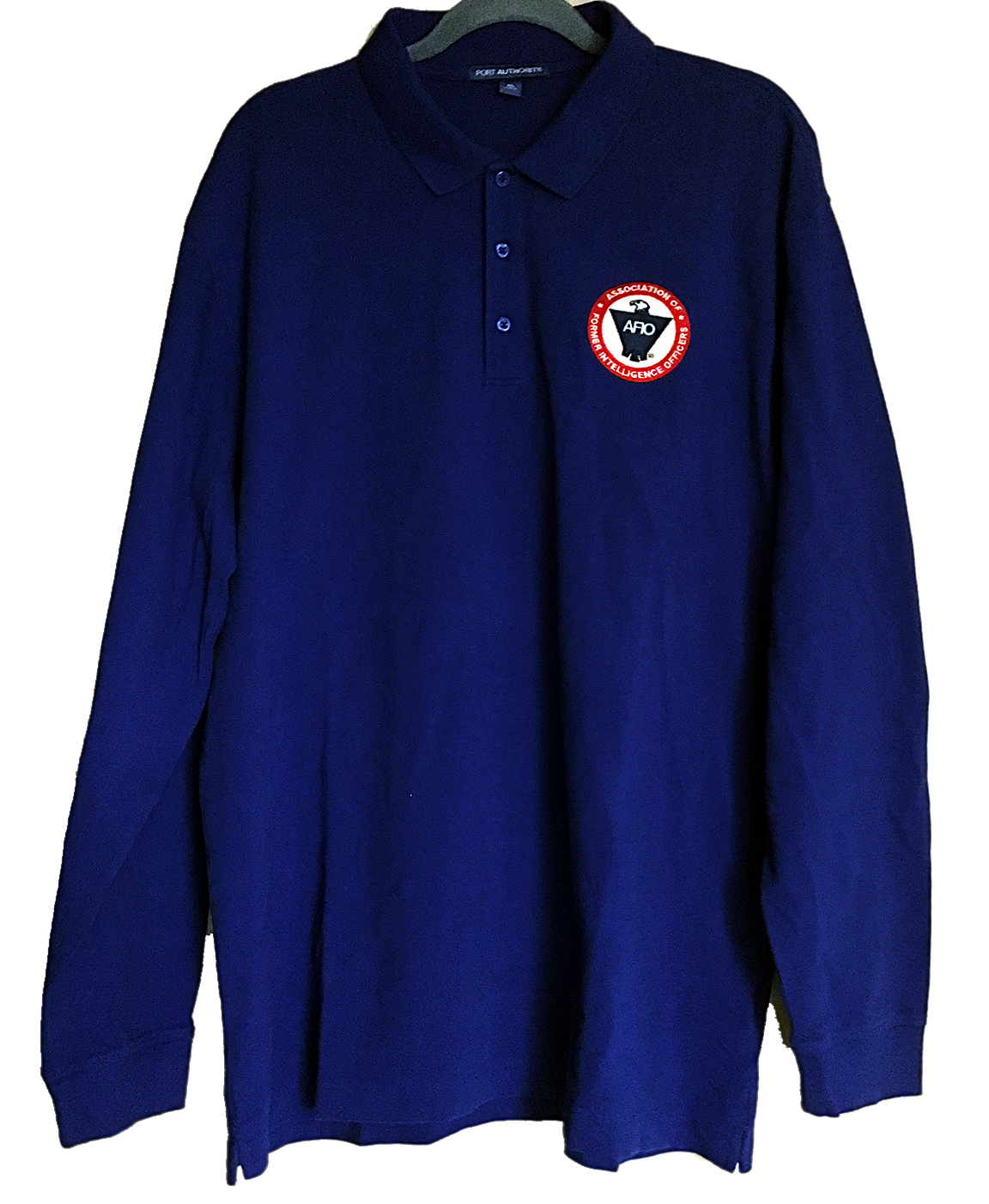 Long-Sleeved Shirts and Hooded Sweatshirts with embroidered AFIO Logo
Show your support for AFIO with our new long-sleeved Polo Shirts and Hooded Sweatshirts.
Both items are high quality and shrink resistant and feature a detailed embroidered AFIO seal. The color of the long-sleeved Polo Shirts is royal blue; the price is $55 and includes shipping.
The Hooded Sweatshirts are dark grey; the price is $70 and includes shipping.
Purchase a shirt and sweatshirt for yourself and consider as gifts for colleagues, family, and friends.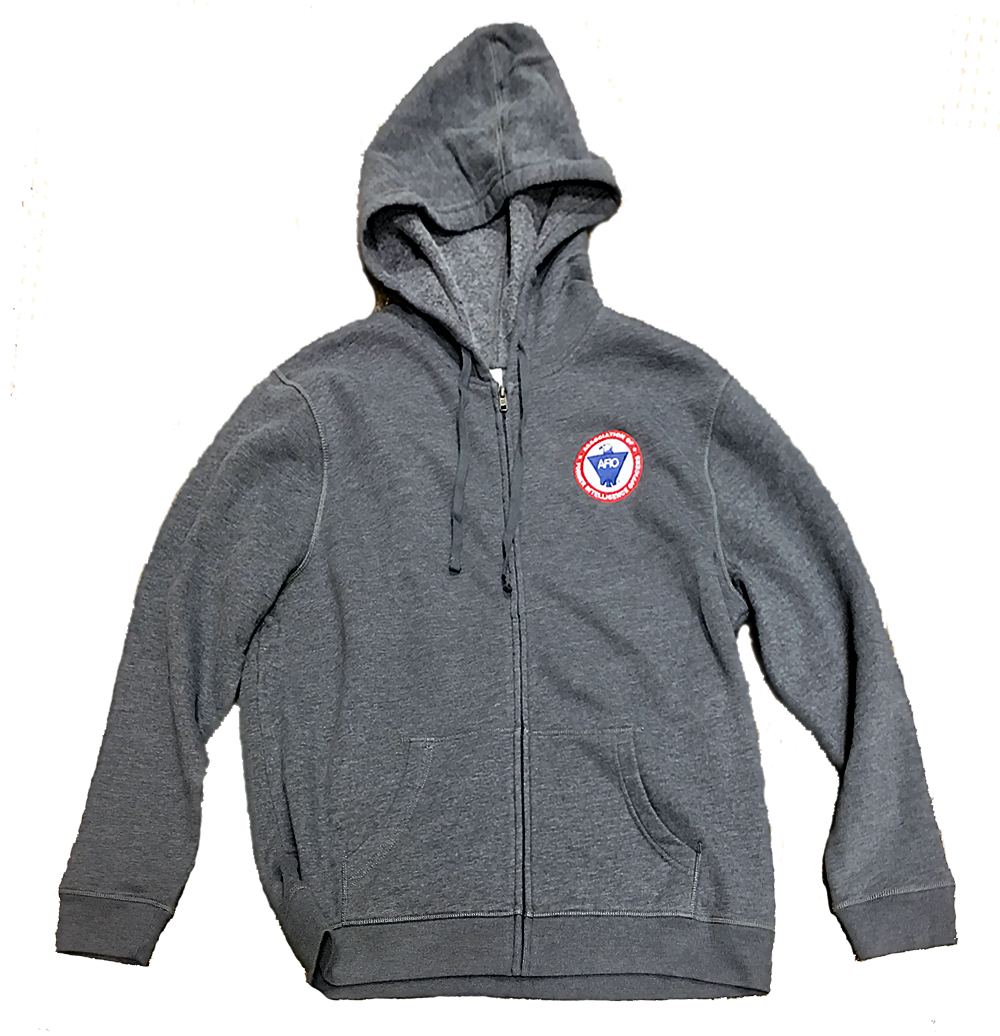 Both items are available in men's sizes: Small, Medium, Large, XL, XXL, and XXXL. The long-sleeved Polo Shirts and Hooded Sweatshirts are not available in ladies' sizes.
---
AFIO Mug with color glazed logo. Made in America. Sturdy enough to sit on desk to hold pens, cards, paperclips, and candy.
This handsome large, heavy USA-made ceramic mug is dishwasher-safe with a glazed seal. $35 per mug includes shipping. Order this and other store items online here.
AFIO's Intelligence Community Mousepads are a great looking addition to your desk...or as a gift for others.
Made in USA. Click image for larger view.
These 2017 mousepads have full color seals of all 18 members of the US Intelligence Community on this 8" round, slick surface, nonskid, rubber-backed mouse pad with a darker navy background, brighter, updated seals. Also used, by some, as swanky coasters. Price still only $20.00 for 2 pads [includes shipping to US address. Foreign shipments - we will contact you with quote.] Order MOUSEPADS here.
---
Guide to the Study of Intelligence and When Intelligence Made a Difference
"AFIO's Guide to the Study of Intelligence" has sold out in hard-copy.
However, it is available in digital form in its entirety on the AFIO website here.

Also available on the website here are the individual articles of AFIO's history project "When Intelligence Made a Difference" that have been published to date in The Intelligencer journal. More articles will be forthcoming in future editions.
---
Disclaimers and Removal Instructions
Weekly Intelligence Notes (WINs) are commentaries on Intelligence and related national security matters, based on open media sources, selected, interpreted, edited and produced for non-profit educational uses by members and WIN subscribers.
REMOVAL INSTRUCTIONS: We do not wish to add clutter to inboxes. To discontinue receiving the WINs:
a) IF YOU ARE A MEMBER - click here: UNSUBSCRIBE and supply your full name and email address where you receive the WINs. Click SEND, you will be removed from list. If this link doesn't open a blank email, create one on your own and send to afio@afio.com with the words: REMOVE FROM WINs as the subject, and provide your full name and email address where you are currently receiving them.
b) IF YOU ARE NOT A MEMBER, and you received this message, someone forwarded this newsletter to you [contrary to AFIO policies]. Forward to afio@afio.com the entire WIN or message you received and we will remove the sender from our membership and distribution lists. The problem will be solved for both of us.
CONTENTS of this WIN [HTML version recipients - Click title to jump to story or section, Click Article Title to return to Contents. This feature does not work for Plaintext Edition or for some AOL recipients]. If you wish to change to HTML format, let us know at afio@afio.com. The HTML feature also does not work for those who access their e-mail using web mail...however NON-HTML recipients may view the latest edition each week in HTML at this link: https://www.afio.com/pages/currentwin.htm
---
WINs are protected by copyright laws and intellectual property laws, and may not be reproduced or re-sent without specific permission from the Producer. Opinions expressed in the WINs are solely those of the editor's or author's listed with each article. AFIO Members Support the AFIO Mission - sponsor new members! CHECK THE AFIO WEBSITE at www.afio.com for back issues of the WINs, information about AFIO, conference agenda and registrations materials, and membership applications and much more!
(c) 1998 thru 2020. AFIO, 7600 Leesburg Pike, Suite 470 East, Falls Church, VA 22043-2004. Voice: (703) 790-0320; Fax: (703) 991-1278; Email: afio@afio.com
---
About AFIO | Membership Renewal | Change of Address | Upcoming Events | Chapter Locations | Corporate/Institutional Memberships | Careers in Intelligence Booklet | Guide to the Study of Intelligence | Intelligencer Journal | Weekly Intelligence Notes | To Make A Donation | AFIO Store | Member-Only Section | Code of Ethics | Home Page
---