---
CONTENTS
Section I - INTELLIGENCE HIGHLIGHTS
Section II - CONTEXT & PRECEDENCE
Section IV - Research Requests, Jobs, Obituaries
Other Upcoming Events from Advertisers, Corporate Sponsors, and Others
For Additional AFIO and other Events two+ months or more... Calendar of Events

WIN CREDITS FOR THIS ISSUE: The WIN editors thank the following special contributors: rsy, ec, po, pj, mh, km, gh, mk, rd, fm, kc, jm, mr, jg, th, ed, and fwr. They have contributed one or more stories used in this issue.

The WIN editors attempt to include a wide range of articles and commentary in the Weekly Notes to inform and educate our readers. However, the views expressed in the articles are purely those of the authors, and in no way reflect support or endorsement from the WIN editors or the AFIO officers and staff. We welcome comments from the WIN readers on any and all articles and commentary.

CAVEATS: IMPORTANT: AFIO does not "vet" or endorse research inquiries, career announcements, or job offers. Reasonable-sounding inquiries and career offerings are published as a service to our members, and for researchers, educators, and subscribers. You are urged to exercise your usual caution and good judgment when responding, and should verify the source independently before supplying any resume, career data, or personal information.]
If you are having difficulties with the links or viewing this newsletter when it arrives by email, members may view the latest edition each week at this link.

---

Recommended Reads:
---
From The Chekist Monitor
An Interview with Nikolay Khokhlov, KGB Defector Who Survived Poisoning
Andrey Okulov: An Interview with Nikolay Khokhlov - "The Man Disliked Both by the KGB and the CIA"
The brief biography of KGB defector Nikolay Khokhlov (1922-2007) can be found here. Khokhlov was interviewed by the writer and anti-Soviet political activist Andrey Okulov in 2004 for his book The Cold Civil War: KGB Against the White Russian Emigration (2006). Together with a brief introduction by Okulov, this interview was re-published by the Russian online media magazine Negosudarstvenaya sfera bezopasnosti [Non-Governmental Security Sphere] on January 23, 2006.
The Chekist Monitor's English translation of "Interview with Khoklov, KGB Defector Who Survived Poisoning."
---

Continuing Series of Cryptologic Museum Webinars on Cybersecurity

Cybersecurity Virtual Classroom
ONLINE CYBERSECURITY CHATS by the National Cryptologic Museum Foundation

The Cyber Center for Education and Innovation (CCEI) have been conducting a series of Cybersecurity Chats as part of their special CCEI Cybersecurity Series. These online chats for K-12 students [but older ages would benefit, too], are presented by cybersecurity professionals and experts. General information on the series is here.

There are many online chats that follow and they may be found here.

If you wish to share your own cybersecurity/cryptology expertise, review the instructions here

---

One of the special benefits of membership in AFIO: access to CIA's inhouse gift shop — the EAA Store.

It requires a quick preapproval process described here to all newly joined and current AFIO members. And then allows you to purchase online their unusual logo'd gift items for self or colleagues. Here is the latest photo EAA released on Aug 21 featuring some of their newest items:

---

Guide to the Study of Intelligence and When Intelligence Made a Difference

"AFIO's Guide to the Study of Intelligence" has sold out in hard-copy.
However, it is available in digital form in its entirety on the AFIO website here.

Also available on the website here are the individual articles of AFIO's history project "When Intelligence Made a Difference" that have been published to date in The Intelligencer journal. More articles will be forthcoming in future editions.

---
---
---
Special Items for our members:
NEW Video at NGA - the National Geospatial-Intelligence Agency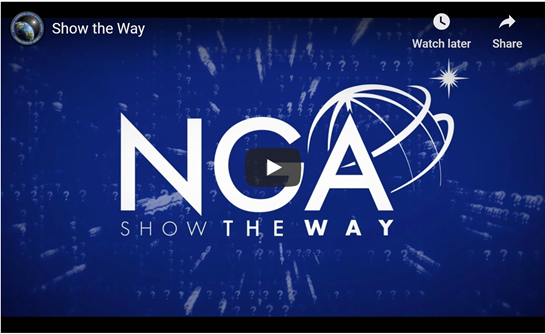 Show the Way
Who, What, Why, When... Where.
Throughout human history, we've yearned to discover what lies beyond the horizon. The drive to explore our surroundings and understand the Earth is deeply ingrained in our DNA. Run 3.5 minutes.
At NGA, our mission is to answer those fundamental questions today, so we can help show the way to a better tomorrow.
New career opportunities with NGA are here.
Many videos about NGA Mission, Mapping, Life, History, Geointerest Podcasts, and more are here.
---
DESERT ONE
In theaters 21 August 2020 (USA); 107min; Rated PG-13; Cabin Creek Films; directed by Barbara Kopple; written by Francisco Bello; starring Jimmy Carter, Walter Mondale, and Ted Koppel; Documentary/History/ War. Available for viewing at afisilver.afi.com.
Forty years after the US military operation to rescue 52 US Embassy staffers taken hostage in Iran in 1979, Barbara Kopple's documentary Desert One revisits the abortive 1980 mission. Using a mix of
animation and talking-head interviews with former soldiers, intelligence officers, hostages and others — including former president Jimmy Carter — the director walks us through a brief history of modern Iran before delivering a gripping ticktock of the operation, which involved multiple helicopters and a desert staging area whose code name lends the film its title. The tale of this rescue attempt is an inspiring one, making the case that the effort was worthwhile, even if it didn't work. More info.
---
---
Newly Released, Overlooked, or Forthcoming Books
Friendly Fire: How Israel Became Its Own Worst Enemy and Its Hope for the Future
by Ami Ayalon with Anthony David
(Steerforth, Sep 2020)
Ami Ayalon is a former Flotilla 13 (Israel's navy seals) commando, commander of the navy, Director of the Shin Bet security agency, cabinet minister, Knesset member, and a recipient of the Medal of Valor, Israel's highest military decoration.
He discusses his dawning realization that no progress can occur in the Palestinian-Israeli conflict until both sides develop empathy for one another — a position that has made him wildly unpopular with hard-liners. Includes interviews with key players on both sides. Ayalon notes that his life in the military was kill-or-be-killed, and his military encounters are described with gory detail including descriptions of terrorist attacks by Hamas and others and Israel's equally harsh counterreactions. After leaving the military for intelligence work, he began to meet with Palestinian leaders (including Yasser Arafat) and with the leaders of his own country and became a peacenik. He now has disdain for Ariel Sharon and others who believed that war and revenge were essential.
Book may be ordered here.
---
The US Navy's On-the-Roof Gang: Volume I - Prelude to War
by Matt Zullo
(Matt Zullo, Aug 2020)
"A rare look behind the veil of secrecy that cloaks Naval SIGINT operations."— Ron "Jolly" Harris, Cryptologic Technician (Interpretive) Master Chief, retired, Naval Security Group
This is an historical novel based on the unknown true-life story of the "On-The-Roof Gang," the US Navy's fledgling radio intelligence organization in the years leading up to WWII. It is based on the real life of Harry Kidder, a Navy radioman who first discovered and deciphered Japanese katakana telegraphic code while stationed in the Philippines in the 1920s, discovering the he was listening to Imperial Japanese Navy (IJN) radio communications. Kidder strongly believed in the future of radio intelligence and a chance meeting with Lieutenant Laurance Safford led to the birth of the Navy's Radio Intelligence community. Kidder taught others the nascent art of intercepting IJN communications on the roof of the Main Navy Building in Washington, DC. From 1928 to 1941, 176 Sailors and Marines attended this training and were then stationed as radio intercept operators around the Pacific. These men would become known as the On-The-Roof Gang and were charged with keeping track of the IJN as they prepared for war with the US. The circumstances of America's entry into WWII hinged on success or failure of the On-The-Roof Gang, and Harry Kidder knew this. On-the-Roof Gang: Prelude to War concludes with the "date which will live in infamy," December 7, 1941.
[Thank you NIP Members for bringing to our attention!]
Book may be ordered here.
---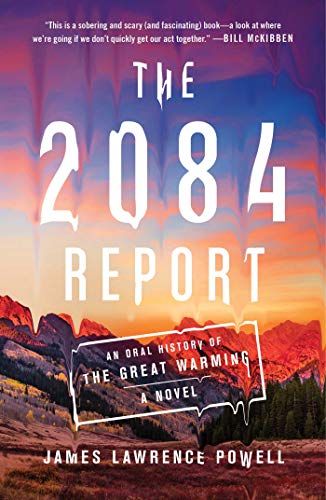 The 2084 Report: An Oral History of the Great Warming
by James Lawrence Powell
(Atria Books, Sep 2020)
This vivid, terrifying, and galvanizing novel reveals our future world after previous generations failed to halt climate change.
2084: Global warming has proven worse than even the direst predictions scientists had made at the turn of the century. No country—and no one—has remained unscathed. Through interviews with scientists, political leaders, and citizens around the globe, this riveting oral history describes in graphic detail the irreversible effects the Great Warming has had on humankind and all the other life—what remains—on the planet.

In short chapters about topics like sea level rise, drought, migration, war, and more, The 2084 Report brings global warming to life, revealing a new reality in which Rotterdam doesn't exist, Phoenix has no electricity, and Canada is part of the US. From wars over vanishing resources to the en masse migrations of entire countries and the rapidly escalating rate of suicides, the characters describe other issues they are confronting in the ruined world they share with the next two generations. Fascinating and frightening, But will it inspire you to take action? If not, plan on dying.
Book may be ordered here.
---
---
Section I - INTELLIGENCE HIGHLIGHTS

Denmark Suspends Foreign Spy Agency Chief, 2 Others. Denmark's government said Monday that the head of the country's foreign intelligence service has been "relieved of duty for the time being" after an independent watchdog heavily criticized the spy agency for deliberately withholding information and violating Danish laws.

Lars Findsen took the helm of the Danish Defense Intelligence Service in 2015, and he headed the domestic intelligence service from 2002 to 2007. Two other senior DDIS employees who weren't identified were relieved of their duties at the agency, which is also responsible for military intelligence.

The Danish Intelligence Oversight Board, an independent body monitoring Denmark's spy agencies, said the foreign intelligence service "had withheld key and crucial information" and given "incorrect information on matters" regarding its work. [Read more: AP/24August2020]

Sweden Steps Up Its Defense Activities in Baltic Sea Region. Sweden is stepping up its defense activities in the Baltic Sea region due to what a high-ranking official called "a deteriorating security situation" as Russia and NATO conduct military operations in the area.

The Swedish armed forces said Tuesday that they initiated a "high-readiness action" in the southeastern and southern Baltic Sea due to the "current, extensive military activity" in the region. Sweden is not a member of NATO.

The armed forces gave no details about the deployment but said the goal "is to strengthen maritime surveillance in the Baltic Sea at sea and from the air." [Read more: Keyton/AP/25August2020]

US Makes Second Espionage Arrest in a Week. The United States has arrested a former US Army Special Forces officer for allegedly passing national defense information to Russian intelligence operatives.

Peter Rafael Dzibinski Debbins was arrested on Friday and charged with conspiring to provide United States national defense information to agents of a foreign government.

Debbins' arrest comes a week after Hawaii resident and former Central Intelligence Agency officer Alexander Yuk Ching Ma was charged with selling secrets to the People's Republic of China over the course of a decade.

It is alleged that Debbins conspired with Russian spies for an even longer period, from December 1996 to January 2011. Court documents state that the 45-year-old resident of Gainesville, Virginia, was assigned a code name by Russian intelligence officials in 1997 after he signed a statement saying that he wanted to serve Russia. [Read more: Coble/InfoSecurity/24August2020]

Nuclear Agency's New Facility to be Named After 1st Leader. The federal agency that oversees the nation's nuclear weapons cache and key deterrence initiatives around the globe will name its new facility in Albuquerque after a retired Air Force general who was the agency's first administrator.

The facility now under construction will be named after Gen. John A Gordon, who died April 19, the National Nuclear Security Administration's current leader announced Friday.

NNSA Administrator Lisa E. Gordon-Hagerty, who is also the Department of Energy's under secretary for national security, said the agency continues to build upon the "strong foundation" that Gordon left after serving as the first administrator from 2000 to mid 2002.

The NNSA's new facility is being built on the southern edge of Albuquerque. [Read more: AP/22August2020]



---
Section II - CONTEXT & PRECEDENCE

South Korea's Plans to Reform National Intelligence Service Highlight Ideological Divisions. During the height of South Korea's Cold War-era tensions with North Korea, Seoul's intelligence agents extracted forced confessions and fabricated evidence to frame ordinary citizens as spies for its rival. More recently, the powerful spy agency plotted to rig the 2012 presidential election in favour of the conservative candidate, who advocated more hawkish policies toward Pyongyang.

After decades of weathering scandals related to the abuse of its authority, the National Intelligence Service (NIS) now faces the most dramatic shake-up in decades, amid a push for reform that has highlighted deep ideological divisions in the US-allied country over how to manage security threats from its unpredictable neighbour to the North.

Under reforms touted by President Moon Jae-in's centre-left Democratic Party, the NIS would be barred from carrying out surveillance and investigating "anti-state activities" in South Korea, with the agency's role constrained to intelligence gathering overseas, including information about the secretive North. The police would take over responsibility for probing alleged North Korean spies at home. [Read more: Power/SCMP/22August2020]

The National Aeronautics and Space and Arms Control Administration (NASACA)? Nineteen sixty-nine was a key turning point for NASA. In July, the agency landed Apollo 11 on the Moon, a stunning achievement that culminated more than eight years of frantic effort. But by that time the agency's future was already in question. The Nixon administration had begun questioning the agency's budget and looking for ways to cut it. Advisers had indicated that there were major policy issues to address about what would happen after Apollo landed on the Moon, and soon some in the administration would question if NASA was even necessary. It was in the midst of this uncertain environment that NASA Administrator Thomas Paine made a surprising suggestion that has been classified for 50 years: NASA could become the key US government agency for monitoring arms control agreements. Newly declassified documents are now shedding some light on this previously unknown proposal, but they raise many questions requiring further study.

In mid-May 1969, Thomas Paine wrote a top-secret letter addressed to the Secretaries of State, Defense, the Director of the Central Intelligence Agency, and the Administrator of the Arms Control and Disarmament Agency. He indicated that he was sending them a paper summarizing "a possible new Administration initiative in the field of strategic arms limitations." The paper was also labeled top secret and was to be handled by the special Talent-Keyhole security control system that referred to satellite reconnaissance. [Read more: Day/TheSpaceReview/24August2020]

'I Spy': Asio Steps Out of the Shadows to Showcase Twitter Dad Jokes. The first words ever heard on Australian TV were delivered on 16 September, 1956, in the peculiarly English twang of the time: "Good evening, and welcome to television." The first telephone call, according to its (admittedly disputed) inventor Alexander Graham Bell were "Mr Watson, come here. I want to see you."

On Monday, the first words of Australia's domestic spying agency Asio, as it launched its first-ever Twitter account, were a joke about it supposedly mass surveilling its own people.

"Hi internet," it said. "We thought it would be fun if you followed us for a change." [Read more: Zhou/TheGuardian/21August2020]

This is the Russian Spy Unit that Keeps Getting Caught in the Act. Most of us think of highly-trained spies and espionage units as the best of the best, Cold War ninjas who would never dream of getting caught lest they be disavowed by Washington, Moscow, London, or wherever they come from.

If 1980s-era film and television has taught us anything, it's that the Russian spy agencies are among the best of the best. If that was true, something is severely lacking lately, because one of their spy units keeps getting caught doing some high-profile greasy stuff.

Russia's GRU unit 29155 was recently outed as the unit behind the alleged payment of bounties to the Taliban for killing U.S. troops in Afghanistan. But that's not the only high-visibility mission that was uncovered in recent days. 29155 was also allegedly behind the effort to hack Hillary Clinton's State Department emails during the 2016 U.S. presidential election, the assassination of former KGB spy Sergei Skripal in England, and an attempted coup in Montenegro.
The unit is part of the Russian military intelligence apparatus, responsible for intelligence gathering and operations outside of the Russian Federation. [Read more: WeAreTheMighty/20August2020]

'A Very Capable Spy': Book Reveals How RCMP Caught KGB Agent Posing as Canadian. On Jan. 30, 1961, acting on information uncovered by the RCMP, Britain's MI-5 security service examined the penis of a man who purported to be a Canadian named Gordon Lonsdale and confirmed he was a KGB spy.

It was the turning point of a key Cold War counter-espionage operation that outed Konon Trofimovich Molody as a Russian "illegal" - a deep-cover Soviet agent who had taken over Lonsdale's identity.

Stealing the identities of Canadians is a common Russian spy stunt, but choosing Molody to double as Lonsdale was a fatal oversight by the KGB, and one the RCMP helped expose.

The RCMP played a "crucial role," says Trevor Barnes, the author of a new book on what became known as the Portland Spy Ring, in an interview with Global News. [Read more: Bell/GlobalNews/23August2020]


---
Another Lesson In Unprofessionalism Of Russian Intelligence Services, Or A Planned Operation. We live in incredibly eventful times, and it seems like everyone is following the processes taking place in Belarus and Russia. And, of course, we still have Covid-19. However, among all of this there are some serious, but rather amusing occurrences as well.

One of such occurrences was the Monday announcement by the Russian Ministry of Foreign Affairs (MoFA) that it had summoned a Dutch diplomat to voice concerns about a Russian military attaché being spied on in the Netherlands. It was alleged that "spying equipment" had been found in the military attaché's vehicle. But a Russian media outlet had more specific information - the headline of the article stated that a "bug" (used for eavesdropping) had been found in the car of the Russian military attaché in the Netherlands. But further down in the article it was said that tracking equipment was found in the military attaché's vehicle.

Why do I consider this amusing? [Read more: Znotins/EurasiaReview/25August2020]

The Cold War Sideshow Includes Economic Espionage with Chinese Characteristics. The Chinese foreign minister recently warned that the United States and China are on the brink of entering a new cold war. However, any new cold war between the U.S. and China would be fundamentally different from the Cold War between the U.S. and the Soviet Union. China, unlike the Soviet Union, is a great power with a burgeoning high-tech sector. While the U.S. is still the leader of the "digital revolution," China is quickly catching up. This is consequential: in today's world, an edge in the digital economy readily translates into wealth and power. The heart of any Sino-U.S. cold war will be a tech war.

China, as a latecomer to the digital economy, has done impressively well. When U.S. researchers created the internet in the 1970s, China was still emerging from the chaos of the Cultural Revolution. When the dot-com bubble in the U.S. burst in 2000, Jack Ma and Richard (Rujing) Chang had just respectively founded Alibaba and Semiconductor Manufacturing International Corporation (SMIC; currently the world's fifth-largest semiconductor foundry and China's largest). Today, four out of the top ten firms in the global digital economy are based in China.

Crucially, China's meteoric rise in the information, communication and technology (ICT) sector would have been impossible without economic espionage. As Morris Chang-founder and former CEO of Taiwan Semiconductor Manufacturing Company (TSMC), the world's largest semiconductor foundry-points out, the learning curve for latecomers in the digital economy is extremely steep given the amount of resources and time it takes to accumulate the know-how. Therefore, any latecomer to the digital economy, e.g. China, must steal in order to have a realistic chance of catching up. But what are the techniques of Chinese economic espionage in the high-tech sector? How has the U.S. responded to date and how might that response be made more effective? [Read more: Tan&Yin/TheNationalInterest/25August2020]


---
Section IV - Research Requests, Jobs, Obituaries
Journalist Seeks Former Intelligence Officer Who Served In Covert Capacity or as NOC for Podcast
"My name is Jake Halpern. I teach writing at Yale and a Pulitzer Prize winner. I write for the New York Times, the Wall Street Journal and many other national publications. I am looking to profile a former intelligence officer who -- sometime in the last several decades -- went undercover. I realize often this work is confidential. I am wondering if, however, there are any former agents who have stories to tell and might talk about their experiences. This would be for a podcast. I am happy to talk about this more or send more information."
Replies to Jake Halpern at jakehalpern@aya.yale.edu or explore more at https://www.jakehalpern.com/
Researcher Seeks Documents and Insights on Soviet/Chinese Agitprop Used in US in 60s and 70s
Can you help me find documents/books/articles/people that will provide insight into the efforts of the soviets and Chinese, directly or through their surrogates, to foment conflict and division in the US in the 60s and 70s? I've got the Church hearings, but those hearings were just an attack on the FBI and intelligence ops. I'm primarily interested in Soviet/Chinese support of the anti-war movement, the exploitation of civil rights activists, and their involvement in the drug trade.
Replies to: Thomas Hampson at trhampson@hotmail.com.
Terrorism Author Seeks Your Assistance on Manila Incident in 1996
For volume III of my four-volume study on Anti-American terrorism, I would appreciate hearing from anyone who has information concerning an incident outside the airport that took place on or about November 23, 1996 in Manila, Philippines involving the visit of President Bill Clinton.
Replies to Dennis Pluchinsky at dpluchinsky@rocketmail.com. [A 2019 WIN featured two volumes of Pluchinsky's "Anti-American Terrorism: From Eisenhower to Trump - A Chronicle of the Threat and Response" in the 3 December 2019 WIN #46-19 here.]
Seeking Counterintelligence Cyber Instructors for JCITA at Quantico, VA
Operational Intelligence, LLC, an E3/Sentinel company is looking for Counterintelligence Cyber Instructors for JCITA at Quantico, VA.
Duties include creating courses and content to facilitate instruction of cyber methodologies for counterintelligence professionals.
Current DoD TS/SCI Clearance and accreditation from a CI Special Agent course required.
Please contact OI Lead Recruiter Stacey McKinney, C: 571-214-1992 or stacey.mckinney@oi-llc.com or E3/Sentinel Principle Rosanna Minchew, rminchew@e3sentinel.com
Seeking Counterintelligence Surveillance Instructors for JCITA at Quantico, VA
Operational Intelligence, LLC, an E3/Sentinel company is looking for Counterintelligence Surveillance Instructors for JCITA at Quantico, VA to provide CI subject matter expertise for course development, instruction, and mentorship.
Current DoD TS/SCI Clearance and experience conducting discreet CI Surveillance and CI countersurveillance operations using DoD methodology required.
This position requires work after hours, weekend and travel within the NCR.
Please contact OI Lead Recruiter Stacey McKinney, C: 571-214-1992 or stacey.mckinney@oi-llc.com or E3/Sentinel Principle Rosanna Minchew, rminchew@e3sentinel.com
Seeking Russian and Arabic linguist positions supporting DIA at Quantico, VA
Russian and Arabic linguist positions supporting DIA at Quantico, VA, available with Operational Intelligence, LLC, an E3/Sentinel company. Active TS/SCI required.
Please contact OI Lead Recruiter Stacey McKinney, C: 571-214-1992 or stacey.mckinney@oi-llc.com or E3/Sentinel Principle Rosanna Minchew, rminchew@e3sentinel.com
IT Acquisitions Subject Matter Expert for Intelligence Community Client; Other Openings in Reston and Bolling AFB
E3/Sentinel has a funded opening for an IT Acquisitions Subject Matter Expert with specific experience in IT architecture requirements to support an IC customer. Candidate will assist in developing innovative business strategies and procurement policy/processes. Only candidates with TS/SCI clearances will be considered. Contact Rosanna Minchew rminchew@e3sentinel.com for more details.
E3/Sentinel has multiple openings for Contracts Specialists, Acquisition Analysts, Cost/Pricing Analysts and Contracts Closeout Specialists. Positions in Reston and at Bolling AFB. TS/SCI required to be considered for interview. Polygraph preferred. Contact Rosanna Minchew rminchew@e3sentinel.com for more details.
Adjunct instructors at the University of Texas at El Paso (US)
The National Security Studies Institute at the University of Texas at El Paso (UTEP) (see their website here) is seeking adjunct instructors to teach online graduate-level courses:
Legal Issues in Intelligence and National Security
Propaganda and Influence Operations
Intelligence and Counterterrorism
Political Economy of Terrorism
Risk Analysis
Emergency Management
Public Health and Homeland Security
A PhD in public policy, security studies, political science, or a related field is required.
Interested and eligible applicants should contact Stephen Coulthart (sjcoulthart@utep.edu).
Two Positions at James Madison University for Assistant or Associate Professor - Intelligence Analysis
James Madison University (JMU) located in Harrisonburg, VA, seeks applicants for two faculty positions in its Bachelor's Degree Program in Intelligence Analysis (IA). The appointments will be at the Assistant or Associate Professor level and will reside within the larger School of Integrated Sciences. The IA program offers a multidisciplinary undergraduate degree with an emphasis on methodology and technology to prepare students to become analysts, with a specialization in intelligence analysis. Its graduates have been successful in securing positions as analysts in both the public and private sectors, to include the Intelligence Community, military and law enforcement organizations, defense contractors, and major consulting firms. The program emphasizes methodology and synthesizes critical and creative thinking methods with technological tools for data collection, visualization, and analysis with situational knowledge of a problem's political, economic, social, and technological context with strong communicative and professional skills to support decision-making.
Ideal candidates will be comfortable in an interdisciplinary, diverse setting and possess the potential for becoming an excellent teacher to future analysts in one or more intelligence domains including national security, military, homeland security, law enforcement, private sector security, cyber security, and geospatial. They optimally have a background in either mixed-methods, qualitative, or quantitative research and analysis methods. We especially encourage applications from candidates that can leverage the use of systems thinking, employ data science in analysis, support the development of writing skills, or teach ethics specifically for future analysts. The typical teaching load in the school is 3 courses per semester.
We welcome applicants from all academic disciplines—to include the humanities, social sciences, and sciences—that provide a knowledge foundation for doing analysis. Prospective candidates should review our curriculum online to identify areas that match their expertise and to locate potential areas that they could help the program to develop. The program values teaching excellence as well as one-on-one professional mentoring and seeks candidates who can demonstrate potential for both. In addition, the position requires the potential for an active program of scholarly activity. The position requires either a Ph.D. in a relevant academic field by the date of hire (for a tenure-track appointment) OR Master's Degree with substantial experience in the field (for appointment on a Renewable Term Contract).
More information or applications may be found here.
Do not let Social Distancing slow your career. New Positions Available with Thomson Reuters
Many other jobs available with Thomson-Reuter. Email Brian Lemley for a list with descriptions and links.
FireEye Has Many Intelligence Positions Available For You - Worldwide - Contract, Full-time, Part-time, Interns
Explore the many career and contractor intelligence jobs available here. Jobs openings in Cyber Security include - Advisory, Architecture, Digital Forensics & Incident Response, Penetration Testing, Threat Research. They positions are needed here: New York, Chicago, Manila, Reston, Dallas, Atlanta, Suitland, Singapore, Denver, Las Vegas, Phoenix, Doha, Stockholm, London, Milpitas, multiple cities in Australia, Washington, Indianapolis, Tampa, Santiago, Alexandria, Seattle, Carlsbad, Houston, San Francisco, Arlington, Dubai, Amsterdam, Ft Belvoir, Minneapolis, Mexico City, San Diego, Boston, El Segundo, Philadelphia, San Antonio, Chiyoda, Ft Huachuca, Ft Gordon, Ft Meade, Ft Shafter, Kuwait City, Seoul, Sttutgart, Salt Lake City, Austin, Dublin, Bangalore, Cork, Colorado Springs... Explore the many career and contractor intelligence jobs available here.
---
Dick Johnson, CIA Operations Officer, Deputy Director Training and Education
Joseph Richard Johnson, 95, a Renowned CIA Operations Officer, Deputy Director Training and Education, died 16 August 2020 in Southlake, TX.
Dick enlisted in the US Marine Corps when he was 17 and served the duration of the war in the Pacific theater as a combat Marine. In late 1943 he joined the original Marine Raiders 3rd Battalion. Following WWII, Dick attended both Oberlin College and the University of Montana, graduating from Montana. He returned to the Marine Corps as an officer and continued to serve his country in the Korean Conflict.
In 1952 he joined the Central Intelligence Agency as an Operations Officer. He spent the majority of his career with the CIA serving overseas in Japan, Hong Kong, Guyana, The Congo, India, Laos, Turkey and Ethiopia. When he returned to the states for the last few years of his career, he served as CIA's Deputy Director of Training and Education.
Following retirement in 1986, Dick continued to work another 15 years as a consultant for the Agency and the DOD. He thoroughly enjoyed this period of his career, traveling and working with a close-knit team of Agency colleagues, fondly known as "The Pride of Lions." During his long and distinguished career, he was the recipient of numerous awards and honors, including the Distinguished Intelligence Medal, an award he was presented twice. He retired as a member of the Senior Intelligence Service.
Dick loved football and was a lifelong fan of the Washington Redskins despite having once been drafted by the New York Giants. He also was an avid reader of history and politics, and liked discussing and debating current events. A humble man with a wonderful sense of humor. While working at a CIA training facility, he could often be seen driving around with his beloved pet Boxer ("Winston") sitting in the front seat next to him…sometimes relegating his wife, Dell, to the backseat, to the amusement of all including Dell. Dick was a strong with a soft heart, much loved by his children and grandchildren, and admired by many. A Patriot, his life exemplified his fierce dedication to God, country, and family.
Dick is survived by his wife of 70 years, Dell, two sons, a daughter, and other family.
He will be interred with full military honors at Virginia's Quantico National Cemetery in September or October. Details to follow.
Bill Lonam, CIA
William Beatty Lonam, 94, a CIA Officer, died 21 August 2020 in Chevy Chase, MD.
Bill was born and raised in the Midwest until joining the US Navy in January 1944. A WWII veteran, he graduated from Georgetown University. He led a distinguished career of 55 years with the Central Intelligence Agency, serving overseas in Berlin, Rome, Milan, Munich, and Bonn.
He is survived by his wife of 66 years, Mary Helldorfer Lonam, a son and three daughters, and other family.
Meredith Shaw, CIA Director of Communications
Meredith Linwood Shaw, 90, a SIS CIA Director of Communications, died 22 August 2020 in Olney, MD.
He was born in Baltimore City and attended Baltimore Junior College where he played lacrosse until he was drafted into the Army during the Korean War. He was trained in the Signal Corps where the CIA took notice of his talents and conscripted him as a communications officer and cryptographer where he served for 37 years retiring from the Senior Intelligence Service as a Langley director of communications in 1987. Upon the urging of friends and family, he extensively documented many of his experiences during the Cold War era in the defense of the US. His involvement included not only the Korean War but also the development and implementation of the U-2 and SR-71 spy planes, the Cuban missile crisis and the Middle East conflict while spending much of his time in Guam, the Philippines, Vietnam, Pakistan, and the Middle East.
In retirement he maintained that special bond that spies share participating in monthly luncheons with other retired CIA communications officers. His retirement also included exciting jaunts to Aruba, Bermuda, and Cancun. He was well-liked and well-known as an outgoing, flirtatious, and fun-loving person. A fixture at his favorite local establishments, he knew everyone by name, was quick with a joke and a kind word, with eyes shining bright. He was a member of AFIO, St John's Episcopal Church in Olney, and the Sons of the American Revolution. He was a founding member and President of Clan Shaw Society, a Scottish ancestry organization.
Meredith was married to Dolores Anne Sroka, also a native of Baltimore, from 1952 to 1979, and together they raised 8 children with 2 children born in Mexico City while he was stationed there.
He is survived by 4 sons, 4 daughters, and other family.
Family will receive friends on Saturday, August 29 from 10:30AM-12:30PM at the Sterling-Ashton-Schwab-Witzke Funeral Home of Catonsville, Inc., 1630 Edmondson Avenue, Catonsville, MD 21228; a funeral service will follow at 12:30PM. Interment in Woodlawn Cemetery.
Tom Russell, NSA
Thomas Clyde Russell,90, a former resident of the Heritage Harbour community in Annapolis, MD, died 6 August 2020 in Gaithersburg, MD. Born in New Haven, CT, he graduated with a BS degree in TV and Radio/Electronics and moved to Washington, DC where he got an Electronics Engineering job at Arlington Hall Station, the predecessor to the National Security Agency (NSA). Tom was drafted and served in the U.S. Army from 1954 to 1956. He worked for NSA for 32 years where he received several awards for distinguished efforts and a special award for outstanding service, presented to him by the Agency Director.
After retiring from NSA IN 1985, he worked at Lockheed Martin for two years.
In retirement he worked with the Boy Scouts starting when his sons joined the Cub Scouts. When his sons joined Troop 1282, Tom served as assistant Scoutmaster for 8 years. He received the District Award of Merit, served as unit and area commissioner, earned the Silver Beaver Award and served two years as the Patuxent District Commissioner.
He was a life member of the American Legion, a member of the Moose Lodge, and The Phoenix Society. He was active in the Lanham Methodist Church as a trustee for nine years. Tom and his wife of 60 years Mary (Mary Baker Russell died in 2013) enjoyed traveling extensively around the world.
After moving to Heritage Harbour in 1994, he was active in the computer club and TV studio.
He is survived by three children and other family.

Dale Ruth, CIA Science & Technology Officer
Dale William Ruth, a retired member of the Central Intelligence Agency's elite Senior Intelligence Service, died August 23, 2020 in Jupiter, Florida. He was 83.
Mr. Ruth, a physicist, served in the Science and Technology Directorate from 1968 to 1998.
From 1968 to 1973, he worked in the Office of Special Projects as Program Manager for large satellite subsystem for image collection. In 1973, he headed the program for covert communications satellites. Mr. Ruth became Deputy Division Chief, Office of Sigint Operations, in 1988, where he designed and developed signals intercept systems. He moved to Office of Research and Development in 1992 and became Division Chief, overseeing covert communications systems and communication intercept systems. Mr. Ruth became Division Chief, Analytic Methodology Division, Office of Research and Development, in 1995, where he supervised development software and hardware systems to support analysis of economic, political, biological and press information.
He was also part of the Glomar Explorer/Project Azorian recovery of the Soviet submarine K-129.
Mr. Ruth retired from the Agency in 1998 as an SIS 3.
Before joining the Agency, Mr. Ruth was Program Manager of the Gamma Ray Explorer Satellite at the National Aeronautics and Space Administration (NASA), Marshall Space Flight Center. His first job was with RCA, where he was responsible for laboratory development of Thermionic Energy Conversion devices.
He graduated from the University of Oklahoma with a BS in Physics in 1959, and attended the University of Oklahoma Masters in Physics program, writing his thesis on Infrared and Raman ethylene force constants.
Mr. Ruth was also a chess master, a runner who completed more than 40 marathons, a master gardener, and a science enthusiast.
Dale Ruth is survived by his wife of 60 years, Roberta Ruth, his three daughters Teri Rustmann, Lisa Ruth, and Susan Ruth - all of whom also worked for the CIA - five grandsons, one sister and two brothers, and countless friends.
Frank Wadsworth, Capt USN Assisted Special Cold War Intelligence Missions
Francis Laughlin Wadsworth, Captain USN, 90, who Assisted Special Cold War Intelligence Missions, died 13 August 2020 in Old Lyme, CT.
A proud US Navy submariner and a veteran of the Cold War, he was one of the early officers of the U.S. Navy's nuclear submarine program. He served as an officer on the first nuclear powered submarine, USS Nautilus, and he was the commander of both the USS Triton and the USS Theodore Roosevelt. He was also the commander of the US Navy's deep submersible program prior to his retirement.
Frank was born in Hartford, CT, attended Kingswood School, graduating in 1947. After enlisting in the Naval Reserve at age seventeen, he was later selected for the NROTC program and completed one year at the University of Virginia before transferring to the US Naval Academy where he graduated in the class of 1952. Captain Wadsworth's naval career spanned thirty years, including 19 years of duty at sea, 17 of those as a submariner, and six years leading strategic defense programs for the Navy in Washington, DC. As part of his submarine career, Capt. Wadsworth participated in three historic under-ice expeditions in the Arctic, including the first ever by a nuclear submarine on Nautilus. As commander of USS Triton, Capt. Wadsworth led numerous Cold War missions, receiving the Legion of Merit for a particularly successful operation.
Capt. Wadsworth went on to a career in the nuclear power industry as a consultant helping to improve the operations and safety of commercially operated US nuclear power plants.
Frank was a loyal Naval officer, a courageous leader and a servant to our country. In his spare time, Frank was an avid outdoorsman, and he loved skiing, sailing and fishing as well as spending time with his wife and family at their home on Block Island, RI. Frank was also an active member of the Society of the Cincinnati.
He is survived by his wife of 62 years, June Heard, three sons, and other family.

---
AFIO EDUCATIONAL EVENTS IN COMING TWO MONTHS....
Thursday, 3 September 2020, 1130 am CDT - Virtual Zoom - AFIO San Antonio TX Chapter Presentation on Communist China by John Franklin
The San Antonio Chapter will again use the Zoom meeting software and will feature a presentation on Communist China and its growth to a world power. The material covers the changes in the communist party's leadership and their ascendancy to a global power. The Chinese military is a part of the Chinese Communist Party. The presentation discusses the party's goals for regional domination and their future goals for global domination. Attendees will learn about the "little blue men," Chinese space operations and anti-satellite weapons, the BeiDou global navigation system, the Chinese Space Stations, and when is an underwater rock a part of nation building.
Contact John Franklin at SATXAFIO@gmail.com for additional information and to be invited to Zoom meeting.
---
Other Upcoming Events from Advertisers, Corporate Sponsors, and Others
The International Spy Museum has reopened to visitors.
Click here to explore events, exhibits, and ticketing.

Saturday, 19 September 2020 - Zoom Virtual - The National Museum of Nuclear Science & History 75th Anniversary Event
The National Museum of Nuclear Science & History presents a virtual symposium focusing on the 75th Anniversary of the ending of WWII. This virtual event will provide an understanding of the Manhattan Project and its implications on the Pacific conflict and following Cold War issues. The panels of distinguished guests will consider current and future concerns and create a public dialogue regarding a path forward for our world and defense concerns.
"They Changed Our World; The 75th Anniversary of World War II and the Use of Atomic Weapons Virtual Symposium" will take place via Zoom Webinar
Two panel sessions will take place, one from 8:30-10:30 am and the second from 10:45 am-1:00 pm. Guests are welcome to register for one or both panel sessions, and advanced registration is required.
One panel session is $25 or both panel sessions are $40 when purchased together.
More Info Here. Museum members and students receive a discount where one panel session is $15 or both panel sessions are $25 when purchased together. Students must provide their valid student email address to receive discount.
Upcoming virtual (and a few live, post-quarantine) events at the International Spy Museum. Click event to explore and register for event. All virtual events require pre-registration.
Access all upcoming Spy Museum events directly from their website: https://www.spymuseum.org/calendar/upcoming/1/
7 November 2020, 14th Annual Parade of Trabants, 10 am - 4 pm
14 November 2020, Operation Secret Sleepover, 7 pm - 9:30 am
22 October 2020, 1 pm EST - Virtual - NCMF General Membership Meeting & Annual Symposium
Join our colleagues at the National Cryptologic Museum Foundation for their first virtual General Membership Meeting & Annual Symposium. The theme of the program is "A Virtual Afternoon at the Museum." For those who do not live in the DC-MD-VA area, this is the perfect opportunity for you to attend the October Meeting/Program AND explore the Museum!
This year's program features a virtual Museum tour, Foundation and Museum updates, and a keynote presentation by Dr. Michael Warner, U.S. Cyber Command Historian and Lt. Col. John Childress, USA. Warner and Childress will speak on themes from their recent book The Use of Force for State Power: History and Future. The book was published in 2020 by Palgrave Macmillan and is also available via Kindle.
*** The program will be free, but registration is required. Stay tuned for the opening of registration and for details on how to view the virtual program. A recording of the program will be made available on our website at a later date.
Full agenda, registration and other details here.
NEW DATE - Saturday, 24 October 2020, 5:30 p.m. - Washington, DC - Save the Date! PenFed Foundation's 2020 Night of Heroes Gala
PUT ON CALENDAR AND HOLD THE DATE: The Pentagon Federal (PenFed Credit Union) Foundation will be hosting their spectacular Night of Heroes Gala on Saturday, 24 October 2020 at the Mandarin Oriental in Washington, D.C. Last year's annual gala raised over $1.5 million and honored children of military families.
VIP Reception at 5:30 PM
General Reception and Silent Auction at 6:00 PM
Location: The Mandarin Oriental, 1330 Maryland Ave SW, Washington, D.C.
Attire: Black Tie or Military Dress
RSVP: October 2, 2020
Click here to learn more or sponsor a table.
---
In addition to the new Royal Blue long sleeve shirts, and the gray long sleeve hooded sweatshirts, the AFIO Store also has the following items ready for quick shipment:
NEW: LONG and Short-Sleeved Shirts with embroidered AFIO Logo and New Mugs with color-glazed permanent logo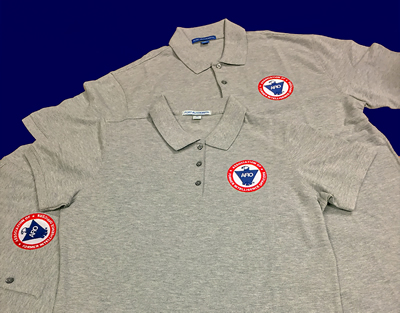 Show your support for AFIO with our new Polo Shirts. Be the first to buy these new, high quality, subtle heathered grey short sleeve shirts, and dark blue long sleeved shirts, of shrink and wrinkle resistant fine cotton with a soft yet substantial feel. They feature a detailed embroidered AFIO seal. Get a shirt for yourself and consider as gifts for colleagues, family, and friends. Only $45 each including shipping.
Sizes of (M) men or (W) women shirts; Small, Medium, Large, XL, XXL, and XXXL. At this time all orders will arrive as Short Sleeve shirts.
You may pay by check or credit card. Complete your order online here or mail an order along with payment to: AFIO, 7600 Leesburg Pike, Ste 470 East, Falls Church, VA 22043-2004. Phone orders at 703-790-0320. If interested in other shirt colors or sleeve lengths, contact Annette at: annettej@afio.com.
Available as a thank you for donations are the new AFIO logo face masks:
These soft, form-fitting, washable, non-medical grade fabric face masks have wide behind-the-ear elastics to make long periods of wear comfortable. Also easier to quickly put on or take off. Blue on outside, white inside. The masks do not have a nose wire but are sculpted, shaped, and sewn to fit most users. The all-cloth composition allows the masks to be washed or steam-disinfected without concerns over metal wires. The color logo is washable and a permanent part of the mask.
The masks, however, are not for sale. They are being offered strictly as a thank you gift to our donors.
For tax-deductible donations of $50 you will receive a receipt and our thank you gift of two of these newly-arrived face masks.
Donations of $100 receive four masks to be sent to the same address. Other amounts and split-shipments are available.
To donate now to support AFIO's programs and publications, please do so here.
We wish all members and donors continued good health, safe social distancing, and warmly appreciate any support you are able to provide the association.
---
AFIO Mug with color glazed logo. Made in America. Sturdy enough to sit on desk to hold pens, cards, paperclips, and candy.
This handsome large, heavy USA-made ceramic mug is dishwasher-safe with a glazed seal. $35 per mug includes shipping. Order this and other store items online here.
---
Guide to the Study of Intelligence and When Intelligence Made a Difference
"AFIO's Guide to the Study of Intelligence" has sold out in hard-copy.
However, it is available in digital form in its entirety on the AFIO website here.

Also available on the website here are the individual articles of AFIO's history project "When Intelligence Made a Difference" that have been published to date in The Intelligencer journal. More articles will be forthcoming in future editions.
---
Disclaimers and Removal Instructions
Weekly Intelligence Notes (WINs) are commentaries on Intelligence and related national security matters, based on open media sources, selected, interpreted, edited and produced for non-profit educational uses by members and WIN subscribers.
REMOVAL INSTRUCTIONS: We do not wish to add clutter to inboxes. To discontinue receiving the WINs:
a) IF YOU ARE A MEMBER - click here: UNSUBSCRIBE and supply your full name and email address where you receive the WINs. Click SEND, you will be removed from list. If this link doesn't open a blank email, create one on your own and send to afio@afio.com with the words: REMOVE FROM WINs as the subject, and provide your full name and email address where you are currently receiving them.
b) IF YOU ARE NOT A MEMBER, and you received this message, someone forwarded this newsletter to you [contrary to AFIO policies]. Forward to afio@afio.com the entire WIN or message you received and we will remove the sender from our membership and distribution lists. The problem will be solved for both of us.
CONTENTS of this WIN [HTML version recipients - Click title to jump to story or section, Click Article Title to return to Contents. This feature does not work for Plaintext Edition or for some AOL recipients]. If you wish to change to HTML format, let us know at afio@afio.com. The HTML feature also does not work for those who access their e-mail using web mail...however NON-HTML recipients may view the latest edition each week in HTML at this link: https://www.afio.com/pages/currentwin.htm
---
WINs are protected by copyright laws and intellectual property laws, and may not be reproduced or re-sent without specific permission from the Producer. Opinions expressed in the WINs are solely those of the editor's or author's listed with each article. AFIO Members Support the AFIO Mission - sponsor new members! CHECK THE AFIO WEBSITE at www.afio.com for back issues of the WINs, information about AFIO, conference agenda and registrations materials, and membership applications and much more!
(c) 1998 thru 2020. AFIO, 7600 Leesburg Pike, Suite 470 East, Falls Church, VA 22043-2004. Voice: (703) 790-0320; Fax: (703) 991-1278; Email: afio@afio.com
---
About AFIO | Membership Renewal | Change of Address | Upcoming Events | Chapter Locations | Corporate/Institutional Memberships | Careers in Intelligence Booklet | Guide to the Study of Intelligence | Intelligencer Journal | Weekly Intelligence Notes | To Make A Donation | AFIO Store | Member-Only Section | Code of Ethics | Home Page
---