---
CONTENTS
Section I - INTELLIGENCE HIGHLIGHTS
Section II - CONTEXT & PRECEDENCE
Section IV - Research Requests, Jobs, Obituaries
Other Upcoming Events from Advertisers, Corporate Sponsors, and Others
WIN CREDITS FOR THIS ISSUE: The WIN editors thank the following special contributors: rsy, ec, po, pj, mh, km, gh, mk, rd, fm, kc, jm, mr, jg, th, ed, and fwr. They have contributed one or more stories used in this issue.

The WIN editors attempt to include a wide range of articles and commentary in the Weekly Notes to inform and educate our readers. However, the views expressed in the articles are purely those of the authors, and in no way reflect support or endorsement from the WIN editors or the AFIO officers and staff. We welcome comments from the WIN readers on any and all articles and commentary.

CAVEATS: IMPORTANT: AFIO does not "vet" or endorse research inquiries, career announcements, or job offers. Reasonable-sounding inquiries and career offerings are published as a service to our members, and for researchers, educators, and subscribers. You are urged to exercise your usual caution and good judgment when responding, and should verify the source independently before supplying any resume, career data, or personal information.]
If you are having difficulties with the links or viewing this newsletter when it arrives by email, members may view the latest edition each week at this link.

---

Recommended Reads:

The Arkin Group's October 23 "In Other News" letter to private clients by former Operations Officer Jack Devine features...
• Russia and Iran are weaponizing U.S. voter registration data, much of it publicly available information, in bids to influence U.S. election results with less than two weeks to go, according to U.S. intelligence officials.
• The U.S. plans to lift Sudan's designation as a state sponsor of terror after 27 years, which could lead to a dramatic expansion in economic opportunity for the country, where nearly half the population lives below the poverty line.
• France has conducted a series of raids on suspected radical Muslims and Muslim groups, expelled foreigners suspected of links to terrorism, and closed down a mosque and multiple Muslim aid organizations.

---

Inside the SCIF by JJ Green, WTOP - Issue #86, 22 October has details on Election Security and signs of foreign interference posing in emails as Proud Boys sent to Democratic Voters in "It was Iran, and oh by the way, Russia too"; a former CIA clandestine service officer attacked by in 2017 by a directed weapon; a review of AFIO's Peter Oleson's Wet Affairs Part III article; many other cyber and news topics.
And in The Target USA podcast, Episode: 246 — Retired Army General and former National Security Advisor, H.R. McMaster is blunt about his rocky tenure at the White House and insightful about the ecosystem of Russia's disinformation efforts as he discusses his new book "Battlegrounds."Podcast is here.

---

More from Jeff Stein's "SpyTalk" Series

for Oct 26: "Is China Preparing to Attack Taiwan?" by Matthew Brazil and Jeff Stein
Experts fear Beijing will exploit U.S. election chaos to move on Taiwan's outlying islands—and more.
Article continues here

for Oct 22: "A Nice October Surprise"
SpyTalk is picking up plaudits from people who count. We're thrilled.
Article continues here.

for Oct 22: "Presenting: The New Deep State"
Same as the old deep state, but different. Just in time for Halloween, its former members came out en masse.
Article continues here.

for Oct 21: "Presenting: The Deep State"
Just in time for Halloween, a gaggle of former 'deep state' actors you've never heard of came out of the shadows en masse. Now say hello to the new one...
Article continues here.

Readers can subscribe for free at the moment here.

---

Historical Fiction: Civil War Espionage Book released by AFIO Member & Retired Neurologic Surgeon, R. Norton Hall, mentioned in news account in Erie, PA papers. In The Silver Bugle, the main characters and places are real. The events were just about real. The plot is fiction. Some of those notable characters include Union Gen. George McClellan; Judah Benjamin, the chief spy, secretary of war, secretary of state and attorney general for the Confederate States of America; Confederate Gen. A.P. Hill; and McClellan's wife, Nelly Marcy McClellan. Espionage, spy networks and counterespionage are prevalent themes of the book. The fictional tale involves clandestine lovers Hill and Nelly Marcy McClellan and their efforts to push George McClellan into working for the Confederacy as Benjamin's agent. George McClellan was nicknamed "Little Napoleon," code-named "Le Clarion D'argent," which is French for the silver bugle. As a boy, Hall said, he spent many nights watching English spy thrillers. Hall is an active member in AFIO, and contributes to the Erie Civil War Roundtable. The book: The Silver Bugle was reviewed in the WINs 29 September 2020. Book may be ordered here.

---

Continuing Series of Cryptologic Museum Webinars on Cybersecurity

Cybersecurity Virtual Classroom
ONLINE CYBERSECURITY CHATS by the National Cryptologic Museum Foundation

The Cyber Center for Education and Innovation (CCEI) have been conducting a series of Cybersecurity Chats as part of their special CCEI Cybersecurity Series. These online chats for K-12 students [but older ages would benefit, too], are presented by cybersecurity professionals and experts. General information on the series is here.

There are many online chats that follow and they may be found here.

If you wish to share your own cybersecurity/cryptology expertise, review the instructions here

---

One of the special benefits of membership in AFIO: access to CIA's inhouse gift shop — the EAA Store.

It requires a quick preapproval process described here to all newly joined and current AFIO members. And then allows you to purchase online their unusual logo'd gift items for self or colleagues. Here is the latest photo EAA released on Oct 23 featuring some of their newest items:

---

Wet Affairs – Part III: Russia's Assassination Pandemic

—This Prepublication Release of Senior Editor Peter Oleson's timely Part 3 article — his trilogy on "Wet Affairs in Russia" — was deemed necessary. The final printed version will appear in Spring 2021 Intelligencer.

Vladimir Putin has said that the demise of the Soviet Union was "one of the greatest tragedies of the 20th century." Since assuming power in 2000, he has undertaken a focused, revanchist campaign to restore what he believes should be Russia's position in the world. He believes in a zero-sum approach to international relations – for Russia to become strong, the West must be weakened. This underscores his approach to relations with perceived opponents, foreign countries, and the United States in particular. Putin has pursued a policy of silencing opponents at home and abroad (including many assassinations), spreading chaos internationally, and conducting a sub rosa conflict against the West across a broad front. Read "Russia's Assassination Pandemic" now, and if missed, Parts 1 and 2 are available here.

Guide to the Study of Intelligence and When Intelligence Made a Difference

"AFIO's Guide to the Study of Intelligence" has sold out in hard-copy.
However, it is available in digital form in its entirety on the AFIO website here.

Also available on the website here are the individual articles of AFIO's history project "When Intelligence Made a Difference" that have been published to date in The Intelligencer journal. More articles will be forthcoming in future editions.

---
---
Special Items for our members:
Video Interview with first U.S. Election Security Czar
---

Released 27 October 2020
AFIO Now Series Interview #5
Video is for member-use only. Do not further disseminate.
Interview of Thursday, 15 October 2020 of Shelby Pierson, Election Threats Executive, Office of the Director of National Intelligence. Host: AFIO President James Hughes, a former CIA Operations Officer; Interviewer: James Bruce PhD, former CIA Senior Analyst, AFIO Board Member.
TOPIC: Threats to America's Elections and the Activities of the Intelligence Community to assess, warn, and counter those threats and to ensure public confidence in fair elections and the transfer of power. Mrs. Pierson is the first "U.S. Election Security Czar." The interview runs 45 minutes which includes numerous Q&As. To explore other ODNI videos released by them, visit their social media webpages on Facebook or YouTube. Here are the 21 October 2020 DNI John Ratcliffe's Remarks at Press Conference on Election Security.
---
Prior videos in series:
NOTE: Closed Captioning is available with each video. To turn on while viewing, click the CC
button at bottom right of viewing window. If viewing on a mobile browser or device, click on video image while it is running and three dots will appear at top right edge to turn CC on or off. Full program info and bios of speakers appear below video either using the "SHOW MORE" or the caron (or down caret symbol) at far right on mobile devices.
---
Other videos or articles brought to our attention:
Magic, War, and Intelligence A Few Personalities, Tricks, and Ideas — A video presentation by the U.S. Naval Institute
Join world-renowned magician David Copperfield and former Acting Director of the CIA John McLaughlin on a historical journey as they discuss how the art of deception was used to help the military and the intelligence communities. Video is available on-demand here. Requires a registration with immediate access to the video.
---
The Phenomenon — Newly released documentary on US Gov handling of UFO reports, experiences, new revelations (as covered in NYTimes), and the national security ramifications. View trailer here: https://thephenomenonfilm.com/
This explosive documentary is being hailed as the most credible and revealing film ever made about the long-standing global cover-up and mystery involving unidentified aerial phenomenon (UAP). Includes shocking never-before-seen testimony from high-ranking government and military officials, NASA Astronauts, and riveting footage, the film reveals UAP incursions at nuclear weapon facilities and the monumental events behind the NY Times' recent disclosure of UFO videos and The Pentagon's classified UFO Program. Provides evidence that mankind is not alone in the universe, Senator Harry Reid says "The Phenomenon makes the incredible credible."
"The most important documentary of the year and the most accurate examination of the world's greatest mystery." —Jim Semivan, Former Senior CIA officer, member of the Senior Intelligence Service

"The rapidly increasing number and quality of land and space-based sensors is making the UAP issue impossible to avoid. I can't think of a better way for people to begin educating themselves on this long-neglected issue than watching The Phenomenon. The film provides a badly needed remedy for the unwarranted stigma that for too long has prevented government and academia from taking this important topic seriously." —Chris Mellon, Former Deputy Assistant Secretary of Defense for Intelligence, U.S Department of Defense
Not available for purchase as a DVD or on Netflix, but can be previewed and then streamed on iTunes, Amazon - Prime Video, Hulu, and a few other services.
---
Directed Energy Weapons Continue to be Furtively Used Against US Gov Personnel, Others
The Mystery of the Immaculate Concussion By Julia Ioffe October 20, 2020 in GQ
He was a senior CIA official tasked with getting tough on Russia. Then, one night in Moscow, Marc Polymeropoulos's life changed forever. He says he was hit with a mysterious weapon, joining dozens of American diplomats and spies who believe they've been targeted with this secret device all over the world—and even at home, on U.S. soil. Now, as a CIA investigation points the blame at Russia, the victims are left wondering why so little is being done by the Trump administration.
Marc Polymeropoulos awoke with a start. The feeling of nausea was overwhelming. Food poisoning, he thought, and decided to head for the bathroom. But when he tried to get out of bed, he fell over. He tried to stand up and fell again. It was the early morning hours of December 5, 2017, and his Moscow hotel room was spinning around him. His ears were ringing. He felt, he recalled, "like I was going to both throw up and pass out at the same time."
Article continues here
And on same topic, The Washington Post editorial:
The public needs to know about the invisible attacks on Americans abroad. Congress can help. by Washington Post Editorial Board
THE MYSTERY of invisible attacks on American diplomats and intelligence officers abroad has deepened — again. They began in Cuba and China, leaving U.S. officials with headaches, dizziness, blurred vision and memory loss after hearing strange noises and feeling odd sensations. What came to be known as Havana syndrome has now cropped up elsewhere and since. No one knows for sure who is responsible, but some evidence points to Russia. The time has come for more openness from the U.S. government — and more help for public servants injured in the line of duty. Editorial continues here
---
Writers, Officers: Please Provide A Brief Article for This Ongoing AFIO History Project
AFIO's educational project "When Intelligence Made a Difference" seeks writers to identify events throughout history involving any nation or organization when the outcome was affected significantly by intelligence.
AFIO has been publishing edited submissions serially in Intelligencer released two to three times a year.
To see what has been published, it is available here. Also look at the Fall edition of the journal arriving in the mail of all members and subscribers over the next three weeks.
Those readers interested in contributing an article, should email peter.oleson@afio.com.
For instructors, this project makes a great class assignment. Accepted articles give students a publication credit in a recognized journal.
---
Newly Released, Overlooked, or Forthcoming Books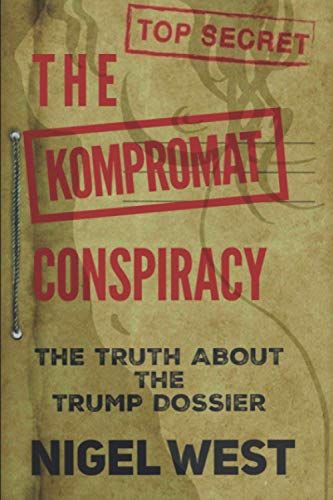 The Kompromat Conspiracy: The Truth About the Trump Dossier
by Nigel West
(Independently, Oct 2020)
The most detailed, forensic investigation of the notorious Trump Dossier, the document which split American politics, reoccupied the U.S. Congress, wrecked lives, undermined the integrity of the FBI and the Department of Justice, and nearly poisoned the Anglo-American "Special Relationship." The Dossier would be the focus of a Special Counsel's review, two government reports, several Congressional committee investigations, and three court battles fought in Miami, New York and London. This analysis reveals the role of the Dossier's author, Christopher Steele, his abbreviated MI6 career, his participation in an enquiry into World Cup football corruption, his links to Russian oligarchs and his invention of a spy-ring inside the Kremlin. Who were his Russian sources? How did he recruit Igor Danchenko? When did the FBI learn the truth, and who then bungled a cover-up?.
In January 2017 former MI6 officer Chris Steele's dossier on Donald Trump, describing his sexual misconduct with prostitutes in the Ritz Carlton Hotel in Moscow, was made public. Later that same year Nigel West was commissioned to undertake a counter-intelligence analysis of the Steele document, and that document forms the basis of The Kompromat Conspiracy which exposes Steele as a fabricator, with a history of deception.
The impact of the Steele dossier has been immense, including the dismissal of the FBI Director James Comey; FBI officer Peter Strzok; FBI lawyer Lisa Page; FBI Deputy Director Andrew McCabe, and the arrest of FBI lawyer Kevin Clinesmith. The book reveals that Steele: • duped The Sunday Times and the Football Association when his consultancy was commissioned in 2010 to advise on the 2018 FIFA World Cup bid and leaked self-serving information to a Commons select committee. • exaggerated his MI6 role and rank. He was never a "senior officer," nor MI6's Russian expert, nor the station commander in Moscow where he had been subordinate to an authentic Cold War hero, Kerry Bagshaw. • was hired by the Russian oligarch Oleg Deripaska to recover a $20 million debt owed to him by a consultant later employed by the Trump campaign. • sold information about Deripaska to the FBI and tried to negotiate a US visa for Deripaska in return for becoming an FBI informant. • identified Trump policy adviser Carter Page in the dossier as a Kremlin asset when in reality he was a valued double agent for the FBI and CIA. • was hired by Hillary Clinton's lawyers who paid him $180,000 to collect evidence against a Trump associate, Felix Sater, who turned out to be a long-term FBI asset and hero. • fabricated material that he pretended came from his network of Russian sources. • Hired an alcoholic Russian emigré in Washington Igor Danchenko, to do his research. Danchenko, who was himself suspected by the FBI of being a spy, contacted five of his friends (of whom only two were in Russia). Steele paid Danchenko, who was broke, through a "ghost" company as he did not have a US visa. • Danchenko duped a respected Russian academic friend, Ivan Kurilla, by misrepresenting him to Steele as a valued source. • Danchenko's ex-girlfriend Olga Galkina, based in Cyprus, was credited with having non-existent contacts in the Kremlin. • attributed bogus allegations to a supposed Danchenko sub-source, Sergei Millian, whom neither had ever met. • was fired by the FBI after four months for leaking to the media. • refused to divulge his sources to the FBI because of leaks just days after he himself had briefed selected US journalists. • Falsely asserted to select gullible contacts that he had recruited the former Russian intelligence chief Vyacheslav Trubnikov and Kremlin official Sergei Ivanov as members of his imaginary "network."
Steele misled the FBI and the media. When the FBI discovered the hoax, in January 2017, it concealed the truth with a cover-up by giving false evidence to a Senate Committee in February 2018 concerning Igor Danchenko who had helped expose Steele. by having an FBI lawyer, Kevin Clinesmith, doctor a CIA email to make it appear that Carter Page had never been a loyal CIA asset. Two of the targets chosen to have their reputations trashed (Sater and Page) were actually long-term, patriotic CIA assets who had undertaken extremely dangerous missions. Two of Danchenko's unsuspecting sub-sources, Olga Galkina and Lyudmilla Podobedova, had simply gossiped about men they were in legal disputes with.
The Kompromat Conspiracy is endorsed by Dan Hoffman, the recently-retired CIA Station Chief in Moscow. It is based on declassified documents disclosed recently by Special Counsel Robert Mueller; Justice Department Inspector-General Michael Horowitz, the House Judiciary Committee and the Senate Select Committee on Intelligence.
Book may be ordered here.
---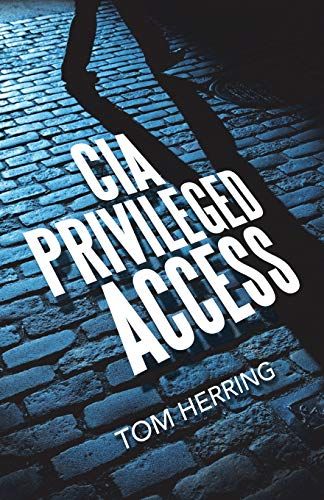 CIA Privileged Access
by Tom Herring
(iUniverse, Sep 2020)
Published shortly before Tom's death in October (see obituary in this issue of the WIN).
From a boy working in a cotton mill in Georgia to narrowly escaping death working missions for the CIA, this engaging tale will take you across the globe. A Navy man recruited to do communications and intelligence work – sometimes dangerous – in support of a country fighting a bitter Cold War. Navigating a lifelong career in a job very few people can do has its moments. What does it take to be an Officer in one of the world's most famous intelligence organizations? It's you, and often your family, moving from continent to continent where trouble is bubbling. This narrative will give the readers a look at the tremendous travels and courageous career of a well-respected naval seaman and Agency communications officer whose life was anything but mundane.
Book may be ordered here.
---
---
Section I - INTELLIGENCE HIGHLIGHTS

Terror Threat Remains High in Switzerland, Warns Federal Intelligence Service. Terrorist attacks inspired by the Islamic State group remain likely in Europe, with Switzerland not invulnerable to such threats, says the Federal Intelligence Service.

"In Switzerland, the terrorist threat is heightened, but while it is among the countries viewed as legitimate targets by jihadists, it is not top of their list," the FIS wrote in its annual report, Switzerland's Security 2020, which was published on Tuesday.

The first half of 2020 has seen more acts of jihadist-motivated violence in Europe than 2019, the majority of them attacks carried out by lone perpetrators with knives, it wrote. [Read more: SwissInfo/27October2020]

National Geospatial-Intelligence Agency to Launch New Technology Lab. National Geospatial-Intelligence Agency (NGA) officials said a geospatial technology lab slated for launch at the T-REX innovation center in St. Louis, Missouri, would advance regional NGA, industry, and academia efforts.

"We will deliver trusted GEOINT with the speed, accuracy, and precision required to hold at risk the strategic forces our adversaries use to project power and threaten the United States and our Allies," NGA Director Vice Adm. Robert Sharp said via the recently released Director's Intent.

Sharp garnered inspiration from President John F. Kennedy's moonshot assertion in September 1962. NGA predecessor organizations mapped the moon in support of the Apollo missions in the 1960s. The labs are expected to support the NGA moonshot while bolstering the regional technology ecosystem. [Read more: Clark/HomelandPreparednessNews/23October2020]

U.S., EU, NATO Call on Ukraine to Create Rada Committee to Oversee Intelligence Agencies. The United States, the European Union, the North Atlantic Treaty Organization (NATO) are awaiting the creation of a committee in the Verkhovna Rada, Ukraine's parliament, to oversee intelligence agencies.

This is said in a statement by the U.S. Embassy in Kyiv posted on Facebook on October 23.

"The recent adoption of the Law on Intelligence establishes a legal framework for effective parliamentary oversight over Ukrainian intelligence and security services. This is an important step toward ensuring the services work with greater accountability and transparency - a cornerstone of civilian and democratic governance of this sector and in line with European and Euro-Atlantic norms and principles," the statement said.

"The International Advisory Group - comprised of the United States Embassy, EU Advisory Mission, EU Delegation, and NATO Representation to Ukraine - welcomes this step and looks forward to the establishment of the committee," it said. [Read more: UNIAN/23October2020]

Trudeau Government Pressed to Shield Secret Operational Information in Court. Failing to address questions about intelligence-sharing in courtrooms could put a number of national security court cases at risk and undermine Ottawa's national security efforts, warns a grim briefing note prepared for the public safety minister.

At its crux, the issue pits the efforts of the Canadian Security Intelligence Service to safeguard its operational information - its tactics, methods, where its spies are located - against the Department of Justice's mandate to secure prosecutions and a defendant's right to a fair trial.

"Failing to address [intelligence and evidence] issues will severely limit the government's ability to deal with the most serious current and emerging [national security] threats and perpetuate the difficulty experienced in managing lengthy, burdensome court proceedings," says a briefing note prepared ahead of a meeting between the department of Public Safety and CSIS and obtained by CBC News through an access to information request. [Read more: Tunney/CBSNews/25October2020]

Afghanistan Says it has Killed a Top Al-Qaida Leader Wanted by FBI. Afghanistan claimed Sunday it killed a top al-Qaida propagandist on an FBI most-wanted list during an operation in the country's east, showing the militant group's continued presence there as U.S. forces work to withdraw from America's longest-running war amid continued bloodshed.

The reported death of Husam Abd al-Rauf, also known by the nom de guerre Abu Muhsin al-Masri, follows weeks of violence, including a suicide bombing by the Islamic State group Saturday at an education center near Kabul that killed 24 people. Meanwhile, the Afghan government continues to fight Taliban militants even as peace talks in Qatar between the two sides take place for the first time. [Read more: Faiez/AP/25October2020]

China Launches Three Military Spy Satellites. Three mysterious payloads widely believed to be signals intelligence satellites for the Chinese military rocketed into orbit on top of a Long March 2C booster Monday from a launch base in southwestern China.

The three Yaogan 30-type satellites lifted off aboard the Long March 2C rocket at 11:19 a.m. EDT (1519 GMT) Monday from the Xichang space center in the Sichuan province of southwestern China. Liftoff occurred at 11:19 p.m. Beijing time, according to China's state-run Xinhua news agency.

The China Academy of Launch Vehicle Technology, or CALT, declared the mission a "complete success" in a statement. CALT is the government-owned contractor that produced the Long March 2C rocket. [Read more: Clark/SpaceflightNow/26October2020]

Indictment filed against Director of Bosnia's Intelligence-Security Agency. The Prosecutor's Office of Bosnia and Herzegovina has filed an indictment against Osman Mehmedagić, born in 1962, Director of Intelligence-Security Agency (OSA) of Bosnia and Herzegovina BiH and Muhamed Pekić, born in 1991, Head of Cyber Security Department at OSA BiH.

The accused are charged that, during August 2020, they abused their office or authority, as well as the resources and capacities of the Intelligence and Security Agency of Bosnia and Herzegovina for private and personal interests, in order to obtain information and photographs of the sender of an anonymous criminal report against the OSA Director.

In performing these actions, the accused repeatedly abused their office, as well as the official procedures and official actions established by law, and violated the right to inviolability of written and postal communication guaranteed by the Constitution of Bosnia and Herzegovina and the International Conventions on Human Rights. [Read more: SarajevoTimes/24October2020]


---
Section II - CONTEXT & PRECEDENCE

Intelligence Contractors Vying for Slimmer Spy Budget in FY 2021. The Department of Defense and the Office of the Director of National Intelligence (ODNI) released their intelligence budget requests for fiscal 2021 totaling $85 billion earlier this year. DOD and ODNI released enacted 2020 figures Oct. 21, allowing for comparisons and revealing a slight decrease from $85.8 billion total in the fiscal 2021 request. A large portion of the intelligence community's budget goes to contracting which indicates companies are likely to be competing for fewer dollars in the future.

Most contracting by the intelligence agencies is not transparent. Historically, the share of budgets devoted to contracting has been reported at about 70%.

The U.S. intelligence community's budget is comprised of two primary categories, the Military Intelligence Program (MIP) and the National Intelligence Program (NIP). [Read more: Bloomberg/23October2020]

The Australian Secret Intelligence Service Speaks. Australia's overseas spies shelter in the most silent spaces of the spook universe.

The 68-year-old ethos of the spies of the Australian Secret Intelligence Service is never to speak publicly, just as they aim never to be seen or known.

The chief spy, the director-general of ASIS, has only ever given one public speech - back in 2012. Now, today's top spy, Paul Symon, scores another first, with a series of video interviews with ASPI.

As the only member of ASIS whose name can be publicly revealed, Symon isn't so much coming from the shadows as turning up the lights. In the ASPI interviews, he talks about the purposes and principles of ASIS, and spying in the 21st century. [Read more: Dobell/TheStrategist/25October2020]

Skinwalker Ranch: Possibly the Spookiest Place on Earth. With Halloween just around the corner, the spookiest place in the country might be right here in Utah. Recently, two scientific studies suggest that place is Skinwalker Ranch in rural northeastern Utah.

For as long as humans have lived in the Uintah Basin, they've been seeing strange things in the sky. In the 1970's, Utah State professor Frank Salisbury wrote a well documented book about hundreds of UFO sightings in the basin.

But the strangeness goes way beyond mystery aircraft. For 15 generations, indigenous tribes, including the Utes, have referred to this sandstone ridge as being "in the path of the skinwalker." They consider the skinwalker a malevolent spirit and a shapeshifter.

The ridge overlooks a picturesque property now known around the world by its nickname - Skinwalker Ranch. It easily ranks as the most intensely studied paranormal hotspot in history. [Read more: Nexstar/27October2020]

The Name's Bond, Seriously: 007's Namesake Found in Polish Cold War Archives. Poles were left shaken and stirred by news that a suspected British agent called James Bond was on Her Majesty's secret service in the country in the 1960s, after the Institute of National Remembrance (IPN) posted about him on social media.

According to the institute's archive James Bond came to Poland on Feb. 18, 1964 and was officially employed as an archivist for the British Embassy Military Attache. He soon came to the attention of Polish counter-intelligence officers.

"We know he was in Poland... in 1964 and 1965," Marzena Kruk, director of the IPN's archive, told Reuters. [Read more: Reuters/23October2020]

From Cold War to Gray War: Internet Conflict Intensifying. A former top security adviser to Boris Johnson has revealed that Britain has launched recently a series of covert cyber-based attacks on Russian leaders and their interests to "impose a price greater than one they might have expected" for their cyber-offensive against the West. 

Other allied powers, including the U.S., are doing so, too, say Western intelligence officials in what is becoming a 'like-for-like' cyber-conflict with the Kremlin in the so-called the "gray space," the gap between normal state relations and armed conflict.

"The fact you don't see that we use it doesn't mean we don't, because we wouldn't necessarily talk about those things," said Mark Sedwill, until recently Britain's top civil servant and national security adviser to Britain's Boris Johnson. But in an interview with The Times newspaper, Sedwill underscored that Britain is using its cyber-offense capabilities to retaliate for Russian cyberattacks, information warfare and disruption campaigns.

"We seek to impose a price, usually a price greater than one they might have expected when we believe it is right and necessary," he said. [Read more: Dettmer/VOA/26October2020]



---
A Crisis of Confidence. Intelligence plays a pivotal and nonpartisan role in protecting American democracy in both the foreign and domestic spheres, says John McLaughlin. And he would know. A Johns Hopkins alum and practitioner-in-residence at the School of Advanced International Studies, McLaughlin spent three decades at the Central Intelligence Agency, rising to the ranks of deputy director (2000 to 2004) and serving as acting director from July to September in 2004. He is the recipient of both the Distinguished Intelligence Community Service Award and the National Security Medal.

The politicization of intelligence, McLaughlin says, threatens not only America's ability to protect against foreign influence, but also the faith Americans place in their institutions and the ability of the executive branch to make clear, informed decisions. We spoke with McLaughlin for a closer look at how intelligence and democracy are intertwined. [Read more: Cruickshank/JHU/20October2020]

U.S. Cyber Camp Memorandum of Understanding Signing Ceremony - Remarks by Paul Abbate. Good morning, everyone. And thank you, Dr. Taylor and Executive Director Ramirez.

It's a great privilege to be here to mark the beginning of this incredible new venture, which adds another important element to the FBI's growing presence in Huntsville. Partnerships have always been essential to the work we do in the FBI, and today is another tremendous reflection of our progress in that regard. As we've seen in recent times, the cyber threat is constantly and rapidly evolving. It's becoming more sophisticated, more pervasive, more dangerous, and certainly more damaging. And it shows no signs of stopping.

So we must constantly adapt, innovate, and evolve to meet that severe and ever-changing threat. And we know that no one agency can protect the United States from foreign cyber operations and combat significant cyber crime on its own.

We have to take a whole-of-society/whole-of-government approach. And that's why we're continuing to focus on partnerships at every level. [Read more: FBI/21October2020]

Apocalypse Almost: Remembering the Missiles of October. In America, the final days of October will be dominated by the presidential election and COVID-19. But 58 Octobers ago, from the 16th to the 28th, the world faced the catastrophic prospect of a nuclear war between the Soviet Union and the United States in what became known as the Cuban Missile Crisis.

In September 1962, U.S. U-2 spy plane flights over Cuba photographed the construction of launch sites for Soviet ballistic missiles capable of striking the U.S. East Coast with thermonuclear weapons. By early October, U-2s had photographed Soviet ballistic missiles in Cuba. President John F. Kennedy understood the situation was untenable.

Recommendations from the Joint Chiefs of Staff for preemptive air strikes to destroy those sites were rejected by Kennedy, because the same chiefs had supported the disastrous Bay of Pigs invasion in April 1961, and because 100 percent elimination of the missiles could not be guaranteed. Instead, a naval "quarantine" was established to isolate Cuba and prevent Soviet ships from entering Cuban waters.

As Secretary of State Dean Rusk observed when Soviet vessels changed course away from Cuba, "the other side blinked." Realizing he had no option, Soviet leader Nikita Khrushchev would remove Soviet troops and missiles from Cuba, ending the crisis. [Read more: Ullman/USNavalInstitute/October2020]


---
Section IV - Research Requests, Jobs, Obituaries
The Vienna Tunnel - "Operation Silver" - Researcher Seeks More Info
After retiring from the CIA I ended up living in Vienna, Austria and got interested in the "Vienna Tunnel." It was a SIS/MI6 operation from 1949-52 or so which tapped Soviet phone lines between Soviet HQs and Moscow. It was the inspiration for the Berlin Tunnel in that same era. Very little information has been made public about the Vienna Tunnel and much of the information doesn't seem to make sense. If you have any ideas for how to find this tunnel or knowledge about this operation I would love to hear from you at hholmer1@gmail.com. Than you in advance, -Hans
Did you know: Eloise Page, Elizabeth Sudmeier, Adelaide Hawkins, or Mary Hutchison at CIA? Or have insights on Women in Intelligence? Please assist this author.
Nathalia Holt, Ph.D., author of Rise of the Rocket Girls: The Women who Propelled Us from Missiles to the Moon to Mars, is writing a book about the history of women at the CIA during the Cold War. She is eager to interview retired and active intelligence professionals, both men and women, to gather insight into the role of women at the CIA. She is particularly interested in those who knew Eloise Page, Adelaide Hawkins, Mary Hutchison, and Elizabeth Sudmeier. The CIA public affairs office is cooperating. The book will be published by Penguin Random House. The aim is to highlight the untold successes of the CIA during the early Cold War period and the role of women officers. If you would be willing to chat and share your insights, please contact Nathalia at nathaliaholt@gmail.com or 805-616-1690 (phone, text or Signal app). Holt's book Rise of the Rocket Girls was a New York Times best-seller and received glowing reviews. USA Today called her book, "Illuminating… these women are vividly depicted at work, at play, in and out of love, raising children — and making history. What a team — and what a story!" Her work has appeared in numerous publications including The New York Times, The Los Angeles Times, The Atlantic, Slate, Popular Science, and Time. She is a former fellow at the Ragon Institute of MGH, MIT and Harvard University.
Replies to Nathalia Holt PhD at nat@nathaliaholt.com. More info on this author at https://www.nathaliaholt.com/ or @nathaliaholt
Full Time Assistant Professor for Intelligence Studies Program at Catholic University, Washington, DC
AFIO Members with Academic Credentials! Potential Full Time Teaching Opportunity in 2022 in Catholic University's Intelligence Program
University located at 620 Michigan Ave NE, Washington, DC
Former CIA officer and staff historian Nicholas Dujmovic retired in 2016 to become the founding director of the Intelligence Studies Program at the Catholic University of America (CUA) in Washington, D.C. The program is successful and growing. The undergraduate Certificate in Intelligence Studies currently has 76 students enrolled--the largest such program on campus. The program continues to expand the number of intelligence courses offered, as well as their variety.
Dr. Dujmovic is optimistic that a full time position at the assistant professor level will open in the summer of 2022.
He is reaching out early to the AFIO community to identify potential candidates with the following attributes:
Significant service (at least 15 years) as a professional intelligence officer involved in analysis, operations, technical collection, or possibly support. A recent retiree closing a successful career would be ideal.
A Ph.D. from an accredited university in political science, history, area studies, a comparable field or a relevant STEM field.
Teaching experience at the university level, either undergraduate or graduate.
Evidence of past scholarship and a willingness to engage in further research and publication, consistent with CUA's commitment to excellence as a "research university."
An enthusiasm for teaching and advising mostly undergraduate students.
AFIO members wishing to learn more are encouraged to contact Dr. Dujmovic at dujmovic@cua.edu.
Assistant Professor of Criminal Justice - UTEP - University of Texas at El Paso
The University of Texas at El Paso's College of Liberal Arts, Department of Criminal Justice, is seeking a full-time tenure-track "Assistant Professor of Criminal Justice."
Position Description: The position begins Fall 2021 at the Assistant Professor level. Responsibilities include conducting and publishing scholarly research, seeking extramural funding, teaching face-to-face and online courses, and service to the department, university, and profession.
About UTEP: The University of Texas at El Paso is a Carnegie R1 and Community Engaged research university in the heart of the U.S.-Mexico border region, in a bicultural metroplex of over 800,000 people. UTEP faculty are nationally recognized for their commitment to student success, teaching, and research. UTEP enrolls more than 25,000 students, of whom nearly 80 percent are Latino/Latina. UTEP provides equal access and social mobility for over 50% of its student body of first generation students. UTEP comprises 10 academic colleges/schools. The Department of CJ offers an online B.A. in Security Studies, a Master of Science in Intelligence and National Security and a Master of Defense and Strategic Studies. The department also offers a B.A. in Criminal Justice, an equivalent 100% online B.A., and an M.S. in Criminology and Criminal Justice.
Required Qualifications: Applicants must have a Ph.D. in Criminal Justice, Criminology or closely related field in Intelligence and/or Security Studies from an accredited university. ABD applicants will be considered if doctorate will be completed by Fall 2021. Active research agenda and published scholarly journal articles are required to apply. Applicants with only a J.D., Psy.D., or Ed.D. will not be considered.
Preferred Areas: All research/teaching areas of criminal justice and criminology will be considered, but preference will be given to candidates who have demonstrated teaching and/or research areas in at least one of these areas: security studies, open source intelligence, or quantitative methods/statistics.
Application Instructions and Contact Information: To apply, visit https://www.utep.edu/employment Applicants must electronically submit: (1) letter of interest that includes teaching areas and research expertise, (2) curriculum vita, (3) one scholarly publication or dissertation manuscript, and (4) names and full contact information of three references that we may contact. If you have questions about the position, please contact the Search Committee Chair, Dr. Egbert Zavala, at EgbertZ@utep.edu.
Application Review Date: Review of applications will begin October 5th, 2020 and will continue until the position is filled.
Hiring decisions are based on budget approval. To explore UTEP, do so here. To apply for the position, contact Dr. Zavala at EgbertZ@utep.edu.
Adjunct instructors at the University of Texas at El Paso (US)
The National Security Studies Institute at the University of Texas at El Paso (UTEP) (see their website here) is seeking adjunct instructors to teach online graduate-level courses:
Legal Issues in Intelligence and National Security
Propaganda and Influence Operations
Intelligence and Counterterrorism
Political Economy of Terrorism
Risk Analysis
Emergency Management
Public Health and Homeland Security
A PhD in public policy, security studies, political science, or a related field is required.
Interested and eligible applicants should contact Stephen Coulthart (sjcoulthart@utep.edu).
---
Paul Burns, CIA Chief of Station
Paul Joseph Burns, 91, former CIA Chief of Station, died 23 October 2020 in Jacksonville, FL.
Paul was born in Watertown, NY. His family moved to Rochester, NY where he stayed through high school.
He was a U.S. Marine who served his country for three years from 1946-49, then used the GI Bill to earn his Bachelors' Degree (Phi Beta Kappa) from the University of Minnesota.
He was a patriot who subsequently gave his country 26 more years of service as a career CIA intelligence officer serving six overseas postings in Latin America: Cuba, Uruguay, Panama, the Dominican Republic, Bolivia, and back to Panama -- and four postings stateside. He was Chief of Station during three of these assignments.
He then worked as a private sector security executive in Miami, protecting countless overseas expatriates and their families around the world.
In retirement, he launched himself into his real passion: Irish historian and genealogical expert, spending more than 37 years traveling to Ireland several times each year, researching the Burns family roots, eventually focusing on County Sligo where his immediate ancestors immigrated. As technology caught up to his research, he tested and mapped the DNA of over 550 Burns clan descendants literally scattered around the world, tracing the roots of his particular Burns clan (again, through DNA) as far back as 500 B.C., to a famous warlord known as "Niall of the 9 Hostages."
Paul was preceded in death by his wife Ann Darr Burns in 1995, who also served in the Central Intelligence Agency, posted in Brazil and Cuba, before marrying Paul and retiring. He is survived by three children: two sons and a daughter, a sister, and other family.
Tom Herring, CIA Technical Services Officer
Thomas Euell Herring, 82, a CIA Technical Services Officer, died 17 October 2020 in Sherrills Ford, NC. He was born in Thomaston, GA.
Tom served our country in the Navy for four years, where he was a witness of the testing of Yuma bomb. He worked and retired from the CIA after a nearly 35-year career. He served in Cyprus, India, London, and many other locations. About him, one former colleague wrote: Tom was the voice of experience and he was always willing to share his knowledge and operational experience with our younger colleagues. If you wanted an extra set of eyes to review your operational proposal then Tom was the guy you went to. We did several TDYs until we both received overseas assignments, not to meet up again for about 5 years then we both went overseas to the same location and one of my final operational TDYs was to Eastern Europe with Tom in 1991. Tom was a professional intelligence officer and I am proud to have known him, served with him, and benefited from his knowledge and experience.
He recently published a memoir — "CIA Privileged Access" — regarding his time spent in the CIA [see book listings in this issue of the Weekly Notes]. He traveled the world and was always passionate about something.
He is survived by his wife of 30 years, Barbara Herring, four daughters and a son, and other family.
A graveside service will be held at Salisbury National Cemetery on Monday, November 2, 2020, at 2 p.m. with military honors being conducted by the US Navy and Rev. John Miles officiating.
Bill Mike - "Mr. Mike", former IT Expert at NSA
William Albert Mike Jr, 69, former NSA IT Expert, died 3 September 2020 in Brooklyn Park, MD.
Bill was a lifelong resident of Anne Arundel County and retired in June 2017 from a long career with the National Security Agency.
Mr. Mike was an IT professional, mentor and role model to generations of fellow Intelligence Community personnel and the type of person the world needs more of right now. His decades-long NSA career focused on modernizing the NSA IT infrastructure, and insuring the Agency's critical mission could be fulfilled. Bill was the preeminent expert on IT infrastructure who shared that expertise with fellow employees, and was constantly sought out for his expertise from other Agencies across the Intelligence Community. He shared his expertise through one-on-one sessions, showing people hands-on how things worked, via standards he created to ensure consistency; as well as inventing a new way to distribute multiple types of cable throughout a building. This earned him a coveted Patent. Bill ended his career as a Reemployed Annuitant on June 28, 2017.
His interests included cars, spending time with family and friends, vacations spent on the beach, year-round love for the Christmas Spirit, and was CARS already mentioned?
Mr. Mike is survived by two daughters, a brother, a former spouse, and a longtime companion, and other family.
Ned Neuburg, NSA Chief of Research
Edward P. Neuburg, 94, NSA Chief of Research, died 23 May 2020 in Lawrenceville, NJ.
Ned was born in 1925 in Larchmont, NY, attended the Fieldston School and Swarthmore College. After serving in the US Navy during WW II, he was graduated from Swarthmore with a Bachelor's degree in mathematics in 1948. He obtained a Master's degree from the University of Chicago and taught for a year at the University of Vermont. He had begun work on a PhD at Harvard University when he was called back into service for the Korean War; as a result, he was eventually sent to Washington, DC, where he became a cryptanalyst and computer programmer at the Naval Security Station. This later became the National Security Agency, where Ned remained, with stints at GCHQ in Cheltenham, England, and at the Institute for Defense Analyses in Princeton, NJ. He retired from the NSA in 1988, and returned to IDA, working as a consultant and adjunct until 2013.
His titles at the NSA included Chief of Mathematical Research, Chief of Speech Research, Deputy Chief of Research, Chief of Research, and Scientific Advisor. In 1980 he received the Exceptional Civilian Service Award from the Department of Defense. He published many papers in technical journals, was involved in administering the ARPA funding that led to the first successful computer speech recognition programs, and created the first computer algorithm for changing the rate of a sound without changing the pitch.
Ned Neuburg was a man of many parts. He could learn a language; hook a rug; cane a chair; lay a brick path; build a stone retaining wall; transplant a shrub; mow a meadow; do all kinds of electric wiring, plumbing, auto repair, carpentry, and woodworking (his basement "shop" contained an astounding array of hand and power tools); solve the most difficult British cryptic crosswords; play the violin, as well as the classical guitar; act; sing (including, from memory and with complete accuracy, most of Gilbert and Sullivan); dance a waltz; cook an omelette, a crêpe, a Chinese meal, or anything on the outdoor grill.
Ned was a dedicated family man, throwing himself enthusiastically into the lives of his wife and children. He was fond of skiing, hiking, camping, canoeing, sailing, reading, eating just about anything, playing chamber music with family and friends, playing squash (up until he was 80), watching TV sports with the sound turned off, opera, arguing, family games, laughing, and sipping single malt scotch before bed.
Ned Neuburg is survived by his wife, Helen "Greenie" Green; by two sons, by a daughter, Amy; and by other family.
Walter Potts, career CIA Officer
Walter Rankin Potts, 89, career CIA Officer, died 14 October 2020 in Williamsburg, VA.
He was born and raised in Greenville, SC. Following graduation from The Citadel, he was commissioned in the army and served in the Korean War. He was a career CIA officer.
He was an active member of Vienna Presbyterian Church.
He is survived by two daughters and other family.
Bobby Waller, OSS and CIA, wife of former AFIO Chairman
Barbara Steuart Hans Waller, 96, former OSS and CIA, died 12 September 2020 in Alexandria, VA
Born in New London, CT, she summered in Little Compton, RI with her parents beginning in the late 1940s through 2002.
She grew up at Dodon, the farm of her maternal grandmother, in Davidsonville, MD. She attended Roland Park Country Day School and Hannah More Academy in Baltimore.
She moved to New York at 13 and attended the Dalton School in Manhattan. She earned her BA at Smith College (1945), graduating early on an accelerated course due to World War II. Due to her linguistic skills, she was recruited by OSS as a codebreaker in Kandi, Ceylon, in late 1944 until war's end. She married John H. Waller (author, historian, who became Inspector General at CIA) on July 2, 1947, who pre-deceased her in November, 2004.
For over a decade Bobby was an editor at the Library of Congress, Recordings for the Blind, in Washington DC before she retired in 1980.
Bobby's charm and sense of humor were infectious. She was the life of many a party. She was a marvelous cook and generous hostess. Her elegance and friendship enriched the lives of many friends from Tehran, Mashed, Delhi, Khartoum, DC, Little Compton, Rhode Island, and in her homes in Washington, D.C. and McLean, Virginia.
Bobby is survived by a brother, three children, and other family.
---
AFIO EDUCATIONAL EVENTS IN COMING TWO MONTHS....
5 Nov 2020, 11:30 a.m. CST - Virtual - "Current U.S. Immigration Issues" - theme of this virtual event by the AFIO San Antonio, TX Chapter
U.S. immigration policy was one of the first discussed by the U.S. Congress in 1790 and began our long history of immigration laws for the United States of America. Our current immigration policy stems from landmark legislation of 1952 with the Immigration and Nationality Act (INA), and has been amended significantly seventeen times since and shaped by Presidential executive orders.
Family reunification, labor supply, and humanitarian issues are the main basis of our current immigration policy while immigration enforcement seeks the restriction to those who merit entry and residence here in this great country.
This will be a short overview of selected current immigration issues. Presented by Fred Schellenberg.
Meeting begins at 11:30 a.m. Central Standard Time. If already a SA Chapter Member, mark your calendar. You will be sent a link for the online presentation prior to the meeting. If not a member, contact President John Franklin johntf3@gmail.com.
There is no charge to attend these meetings.

---
Other Upcoming Events from Advertisers, Corporate Sponsors, and Others
The International Spy Museum has reopened to visitors.
Click here to explore events, exhibits, and ticketing.
Upcoming virtual (and a few live, post-quarantine) events at the International Spy Museum. Click event to explore and register for event. All virtual events require pre-registration.
Access all upcoming Spy Museum events directly from their website: https://www.spymuseum.org/calendar/upcoming/1/
7 November 2020, 14th Annual Parade of Trabants, 10 am - 4 pm
14 November 2020, Operation Secret Sleepover, 7 pm - 9:30 am
1 to 29 October 2020, 6:30 - 7:30 pm EDT - Virtual Event - The OSS Society hosts An "Oh So Social" Conversation Series Celebrating the OSS' 75-Year Legacy

Hear leading figures from the Intelligence and Special Operations Communities discuss critical national security issues.
The OSS Society is hosting a month-long series of conversations throughout October with some of the leading figures from the Intelligence and Special Operations Communities to celebrate the Office of Strategic Services' 75-year legacy. They will be moderated by Dr. Michael Vickers who served as the Undersecretary of Defense for Intelligence. Each event will include a unique OSS-themed libation presented by cocktail historian and noted author Philip Greene who has served as The OSS Society's bartender at The William J. Donovan Award® Dinner for many years. We are calling it an "Oh So Social" Conversation Series. (During World War II, so many OSS personnel were listed in the Social Register it was said the initials "O.S.S." really stood for "Oh So Social.")
Upon buying a series pass, you will receive access to five consecutive events throughout the month of October. Twenty-four hours prior to each event, you will receive an email from ohsosocial@osssociety.org that will contain a unique private link for the event. Speakers' biographies, articles related to the topic of discussion and the recipe for the evening's highlighted drink will also be emailed to you and are available on the event page after you register. Your registration is valid for the entire five-part series. Tickets purchased after the first event are not discounted and no refunds are available after purchase.
Program:
Moderated by the Hon. Michael G. Vickers
29 October 2020: OSS75: Its Legacy & Lessons -- Sec. Robert Gates, Sec. Leon Panetta, Adm. William McRaven, USN (Ret.) & Gen. David Petraeus, USA (Ret.)
Special Cocktail Presentations by noted author & cocktail historian Philip Greene
All Online Event. Fee - $250 – $1,000. No Refunds
To Attend or explore more about this event, do so here.
Thursday, 19 November 2020, 2300/11PM BST; 1800/6PM EST; 1500/3PM PST; 1100/11AM HST - Virtual - NIP September 2020 Virtual Speaker Series
Video Conference (Go to Meeting)
GUEST SPEAKER: Mr. Matt Zullo, Retired U.S. Navy Cryptologic Technician (Interpretive) Master Chief, CTICM (SS), and author of the book series "The U.S. Navy's On the Roof Gang", tracing the origins of the Navy's radio intelligence organization in the interwar and early years of WWII
TOPIC: "The On The Roof Gang" – The History of the Navy's Cryptologic Pioneers.
Please join my meeting from your computer, tablet or smartphone at this link. You can also dial in using your phone. United States: +1 (872) 240-3311 Access Code: 507-949-765 As always, please mute your device/phone.
AGENDA: • RDML (Ret.) Cothron, NIP Chairman, welcoming remarks. • Introduction to the new NIP READBOOK publication by CDR (Ret.) Sue Himes, NIP Editor. • Introduction of CTICM (Ret.) Matt Zullo and discussion (slide presentation) • Q & A encouraged throughout the presentation moderated by CAPT (Ret.) Bob Allen. - Please ask your questions in the GoToMeeting chat window or email your questions in advance/during the video conference to: bob_allen36@hotmail.com. Questions will be presented to by the moderator in stride
---
In addition to the new Royal Blue long sleeve shirts, and the gray long sleeve hooded sweatshirts, the AFIO Store also has the following items ready for quick shipment:
NEW: LONG and Short-Sleeved Shirts with embroidered AFIO Logo and New Mugs with color-glazed permanent logo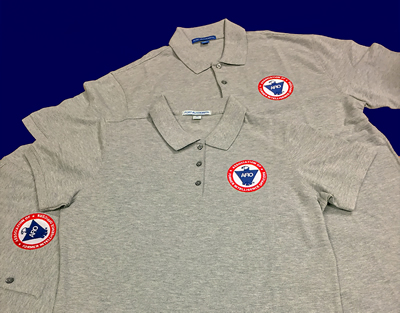 Show your support for AFIO with our new Polo Shirts. Be the first to buy these new, high quality, subtle heathered grey short sleeve shirts, and dark blue long sleeved shirts, of shrink and wrinkle resistant fine cotton with a soft yet substantial feel. They feature a detailed embroidered AFIO seal. Get a shirt for yourself and consider as gifts for colleagues, family, and friends. Only $45 each including shipping.
Sizes of (M) men or (W) women shirts; Small, Medium, Large, XL, XXL, and XXXL. At this time all orders will arrive as Short Sleeve shirts.
You may pay by check or credit card. Complete your order online here or mail an order along with payment to: AFIO, 7600 Leesburg Pike, Ste 470 East, Falls Church, VA 22043-2004. Phone orders at 703-790-0320. If interested in other shirt colors or sleeve lengths, contact Annette at: annettej@afio.com.
Available as a thank you for donations are the new AFIO logo face masks:
These soft, form-fitting, washable, non-medical grade fabric face masks have wide behind-the-ear elastics to make long periods of wear comfortable. Also easier to quickly put on or take off. Blue on outside, white inside. The masks do not have a nose wire but are sculpted, shaped, and sewn to fit most users. The all-cloth composition allows the masks to be washed or steam-disinfected without concerns over metal wires. The color logo is washable and a permanent part of the mask.
The masks, however, are not for sale. They are being offered strictly as a thank you gift to our donors.
For tax-deductible donations of $50 you will receive a receipt and our thank you gift of two of these newly-arrived face masks.
Donations of $100 receive four masks to be sent to the same address. Other amounts and split-shipments are available.
To donate now to support AFIO's programs and publications, please do so here.
We wish all members and donors continued good health, safe social distancing, and warmly appreciate any support you are able to provide the association.
---
AFIO Mug with color glazed logo. Made in America. Sturdy enough to sit on desk to hold pens, cards, paperclips, and candy.
This handsome large, heavy USA-made ceramic mug is dishwasher-safe with a glazed seal. $35 per mug includes shipping. Order this and other store items online here.
---
Guide to the Study of Intelligence and When Intelligence Made a Difference
"AFIO's Guide to the Study of Intelligence" has sold out in hard-copy.
However, it is available in digital form in its entirety on the AFIO website here.

Also available on the website here are the individual articles of AFIO's history project "When Intelligence Made a Difference" that have been published to date in The Intelligencer journal. More articles will be forthcoming in future editions.
---
Disclaimers and Removal Instructions
Weekly Intelligence Notes (WINs) are commentaries on Intelligence and related national security matters, based on open media sources, selected, interpreted, edited and produced for non-profit educational uses by members and WIN subscribers.
REMOVAL INSTRUCTIONS: We do not wish to add clutter to inboxes. To discontinue receiving the WINs:
a) IF YOU ARE A MEMBER - click here: UNSUBSCRIBE and supply your full name and email address where you receive the WINs. Click SEND, you will be removed from list. If this link doesn't open a blank email, create one on your own and send to afio@afio.com with the words: REMOVE FROM WINs as the subject, and provide your full name and email address where you are currently receiving them.
b) IF YOU ARE NOT A MEMBER, and you received this message, someone forwarded this newsletter to you [contrary to AFIO policies]. Forward to afio@afio.com the entire WIN or message you received and we will remove the sender from our membership and distribution lists. The problem will be solved for both of us.
CONTENTS of this WIN [HTML version recipients - Click title to jump to story or section, Click Article Title to return to Contents. This feature does not work for Plaintext Edition or for some AOL recipients]. If you wish to change to HTML format, let us know at afio@afio.com. The HTML feature also does not work for those who access their e-mail using web mail...however NON-HTML recipients may view the latest edition each week in HTML at this link: https://www.afio.com/pages/currentwin.htm
---
WINs are protected by copyright laws and intellectual property laws, and may not be reproduced or re-sent without specific permission from the Producer. Opinions expressed in the WINs are solely those of the editor's or author's listed with each article. AFIO Members Support the AFIO Mission - sponsor new members! CHECK THE AFIO WEBSITE at www.afio.com for back issues of the WINs, information about AFIO, conference agenda and registrations materials, and membership applications and much more!
(c) 1998 thru 2020. AFIO, 7600 Leesburg Pike, Suite 470 East, Falls Church, VA 22043-2004. Voice: (703) 790-0320; Fax: (703) 991-1278; Email: afio@afio.com
---
About AFIO | Membership Renewal | Change of Address | Upcoming Events | Chapter Locations | Corporate/Institutional Memberships | Careers in Intelligence Booklet | Guide to the Study of Intelligence | Intelligencer Journal | Weekly Intelligence Notes | To Make A Donation | AFIO Store | Member-Only Section | Code of Ethics | Home Page
---