---
CONTENTS
Section I - INTELLIGENCE HIGHLIGHTS
Section II - CONTEXT & PRECEDENCE
Section IV - Research Requests, Jobs, Obituaries
Other Upcoming Events from Advertisers, Corporate Sponsors, and Others
For additional AFIO and other Events two+ months or more... Calendar of Events
WIN CREDITS FOR THIS ISSUE: The WIN editors thank the following special contributors: rsy, ec, po, pjk, mh, km, gh, mk, rd, fm, kc, jm, mr, jg, th, ed, and fwr. They have contributed one or more stories used in this issue.

The WIN editors attempt to include a wide range of articles and commentary in the Weekly Notes to inform and educate our readers. However, the views expressed in the articles are purely those of the authors, and in no way reflect support or endorsement from the WIN editors or the AFIO officers and staff. We welcome comments from the WIN readers on any and all articles and commentary.

CAVEATS: IMPORTANT: AFIO does not "vet" or endorse research inquiries, career announcements, or job offers. Reasonable-sounding inquiries and career offerings are published as a service to our members, and for researchers, educators, and subscribers. You are urged to exercise your usual caution and good judgment when responding, and should verify the source independently before supplying any resume, career data, or personal information.]
If you are having difficulties with the links or viewing this newsletter when it arrives by email, members may view the latest edition each week at this link.
---
Other items brought to our attention:
Convinced 'Havana syndrome' is real, Biden team issues sharper guidance for U.S. personnel
by Michael Wilner, McClatchy DC Bureau, 5 Oct 2021
National security officials at the White House were recently issued a warning: move away from the immediate area as soon as possible if you ever feel the acute onset of pressure, sound or heat in the head.
In brown bag lunches over the past week, policy staff at the Pentagon have been instructed to report any strange, sudden health symptoms without delay.
The U.S. government is sending a message to diplomats, national security staff and intelligence officers that "anomalous health incidents" — also known as "Havana syndrome" because it was first detected in Cuba — are serious, widespread and pose real danger to their health at home and abroad.
The new workplace guidance is part of a broader strategy by the Biden administration to act with greater speed on reported cases, after finding that quicker action benefits the health of the victim and the investigation of the incident.
It is a shift in the U.S. response after years of skepticism in some corners of government about whether the strange health incidents are real and connected.
"We need to believe our personnel who are coming forward," a senior administration official said. "People are facing real symptoms. We are very conscious that people are experiencing something very real, and it is having a real negative effect on their health. And we're seeing better health outcomes the sooner we can respond to that."
Article continues here
---
Captured, Killed or Compromised: C.I.A. Admits to Losing Dozens of Informants
Counterintelligence officials said in a top secret cable to all stations and bases around the world that too many of the people it recruits from other countries to spy for the U.S. are being lost.
by Julian E. Barnes and Adam Goldman, New York Times, 5 October 2021
Top American counterintelligence officials warned every C.I.A. station and base around the world last week about troubling numbers of informants recruited from other countries to spy for the United States being captured or killed, people familiar with the matter said.
The message, in an unusual top secret cable, said that the C.I.A.'s counterintelligence mission center had looked at dozens of cases in the last several years involving foreign informants who had been killed, arrested or most likely compromised. Although brief, the cable laid out the specific number of agents executed by rival intelligence agencies — a closely held detail that counterintelligence officials typically do not share in such cables.
The cable highlighted the struggle the spy agency is having as it works to recruit spies around the world in difficult operating environments. In recent years, adversarial intelligence services in countries such as Russia, China, Iran and Pakistan have been hunting down the C.I.A.'s sources and in some cases turning them into double agents.
Acknowledging that recruiting spies is a high-risk business, the cable raised issues that have plagued the agency in recent years, including poor tradecraft; being too trusting of sources; underestimating foreign intelligence agencies, and moving too quickly to recruit informants while not paying enough attention to potential counterintelligence risks — a problem the cable called placing "mission over security."
The large number of compromised informants in recent years also demonstrated the growing prowess of other countries in employing innovations like biometric scans, facial recognition, artificial intelligence and hacking tools to track the movements of C.I.A. officers in order to discover their sources. Article continues here
---
John Durham and the Mysterious DNC Email Hack
If as is likely the DNC's server wasn't hacked by the Russians, who was behind the inside job and why?
by George Parry, The American Spectator, 4 October 2021, 10:47 PM
This is the fourth in a series of articles analyzing the 27-page federal grand jury indictment charging lawyer Michael Sussmann with making a false statement to the FBI. Previous articles discussed the indictment's detailed factual averments regarding how, during the 2016 presidential election campaign, Sussmann and others conspired to concoct a false but "plausible" narrative purportedly demonstrating the existence of a secret channel of internet communications between the Trump Organization, owned by Donald Trump, and the Russian Alfa Bank.
The indictment avers that Sussmann presented the false narrative to the FBI which then opened an investigation and that the conspirators used the false narrative and the fact of the FBI's investigation to smear Donald Trump as an undercover Russian agent.
The indictment also avers that "[i]n or about April 2016, the Democratic National Committee ("DNC") retained Sussmann to represent it in connection with the hacking of its email servers by the Russian government. In connection with his representation of the DNC as the victim of the hack, the defendant met and communicated regularly with the FBI, the DOJ, and other U.S. government agencies. In or around the same time period, Sussmann was also advising the Clinton Campaign in connection with cybersecurity issues."
So what is the significance of that averment and why was it included in Sussmann's false statement indictment? Article continues here
---
Cyber Capabilities and National Power: A Net Assessment
Who can match the U.S. as a cyber superpower?
The result of two years of study by IISS researchers, this report provides a major new qualitative assessment of 15 countries' cyber power, as well as a new qualitative framework for understanding how to rank global state cyber capacity.
In February 2019 the International Institute for Strategic Studies (IISS) announced in a Survival article its intention to develop a methodology for assessing the cyber capabilities of states and how they contribute to national power.1 Here, we set out that methodology, use it to assess 15 countries, and draw out the overarching themes and conclusions.
This report is intended to assist national decision-making, for example by indicating the cyber capabilities that make the greatest difference to national power. Such information can help governments and major corporations when calculating strategic risk and deciding on strategic investment.
We assess each country's capabilities in seven categories:
• Strategy and doctrine
• Governance, command and control
• Core cyber-intelligence capability
• Cyber empowerment and dependence
• Cyber security and resilience
• Global leadership in cyberspace affairs
• Offensive cyber capability
Report continues here
---
U.S. lawmakers push for new controls on ex-spies working overseas
By Christopher Bing, Reuters, 30 Sep 2021
The U.S. intelligence community's budget bill could place new controls and reporting requirements on former U.S. spies, according to the author of the legislation, making it harder for them to work as contractors for foreign governments following a 2019 Reuters investigation into American mercenary hackers.
"People in the intelligence community develop skills necessary to protect our country against foreign bad actors, and that intellectual property really belongs to the United States," House Intelligence Committee Chairman Adam Schiff, a California Democrat, said in an interview with Reuters on Thursday.
"It is not to be used by foreign governments to spy on Americans or to violate the human rights of dissidents," he said. "We are going to make sure that doesn't happen again."
Article continues here
---
Intelligence Matters: A CBS News original national security podcast hosted by former CIA acting director and CBS News national security contributor Michael Morell. Morell is crisp, precise, cautious, fair, avoids political slant, and provides remarkable insights. Not to miss.


The most recent "Intelligence Matters" podcast/interview by Mike Morell:

Sep 22 | 9/11, the CIA, and Afghanistan: Part 2
In this episode Morell offers personal reflections on the CIA's strategic warnings before 9/11, the terror plots it helped foil in its aftermath, and its efforts on the ground in Afghanistan post-9/11. Morell provides new details about the CIA's race to gather intelligence on secondary al Qaeda plots targeting the U.S. – including the agency's behind-the-scenes engagements with leaders in Pakistan and Saudi Arabia – and explains why he believes thousands of lives were saved in the immediate post-9/11 period. He also shares his perspective on the agency's Detention and Interrogation program and how it affected CIA's public standing.

A few recent "Intelligence Matters" podcasts to stream or download:
Sep 15 | Remembering 9/11 9/11, the CIA, and Afghanistan: Part 1
Sep 8 | Remembering 9/11 Part 5: Gina Bennett
Sep 1 | Remembering 9/11 Part 4: Sandy Winnefeld
Aug 25 | Remembering 9/11 Part 3: Winston Wiley
Aug 18 | Remembering 9/11 Part 2: Andy Card
Aug 11 | Remembering 9/11 Part 1: Stephen Hadley
More about Intelligence Matters by Michael Morell here. Podcasts also located here.
---
The Arkin Group's Oct 1 "In Other News" letter to private clients by former Deputy Director, Operations Officer Jack Devine features...
New and rejuvenated alliances surface to curb threat of China, Iran.
Implementation of central bank digital currencies likely to grow as pilot finds the concept can save time and money.
To counter the threat of climate change, some lawyers suggest ecocide should be treated as an international crime.

Follow link here to read analyses and predictions given to their private clients on the topics above.

Jack Devine's Spymaster's Prism was released earlier this year. The book has just been released on audio from Tantor or Amazon. AFIO's interview with him about this book appears at this link. Or hear the podcast here.
---
---
Just released exclusively to members...
Discusses the mysterious "Havana Syndrome" of which he is one of its victims

Released 5 October 2021
Marc Polymeropoulos
former Senior CIA Operations Officer
Discussing his book, Clarity in Crisis, his career, his experiences with "the Havana Syndrome," and advice to students on how to be appealing to CIA and other IC recruiters
Interview of Thursday, 23 September 2021 of former Senior CIA Operations Officer Marc Polymeropoulos who discusses his book, Clarity in Crisis, as well as CIA as a career, and the mysterious "Havana Syndrome" of which he is one of its victims. Host/Interviewer: James Hughes, AFIO President, a former Senior CIA Operations Officer.
TOPIC: Former Senior CIA Operations Officers Marc Polymeropoulos and James Hughes (President of AFIO) discuss Marc's latest book, Clarity in Crisis: Leadership Lessons from the CIA, his tours in the high risk zones of the Middle East, Europe, and Russia, the tragedies and loss of colleagues he has experienced, and his continuing fight for clarity and resolution of the "Havana Syndrome" -- the covert targeting of officers and other USG figures to disable, harm, and permanently sideline them. Symptoms include dizziness, headache, fatigue, nausea, anxiety, cognitive difficulties, and memory loss. He describes how he came to join CIA and what he advises students considering a career serving the nation.
The interview runs 26 minutes.
Clarity in Crisis is available from Amazon here.
Access the Polymeropoulos Interview here or click above image.
---
---
Click title above or here to view the public and member-only interviews in the AFIO Now series.
Or view the publicly-release-only interviews on our YouTube page. Or listen to the podcast version at the links below.
PODCASTS: AFIO NOW content is also available on various podcasting platforms. Search for 'AFIO Podcast' for a selection of public released videos on Podbean; iTunes; Google; Spotify; Amazon Music; Amazon TuneIn + Alexa; iHeartRadio; and Pandora
Log into the Member-only area to view private and public interviews.
---
---
Newly Released, Overlooked, or Forthcoming Books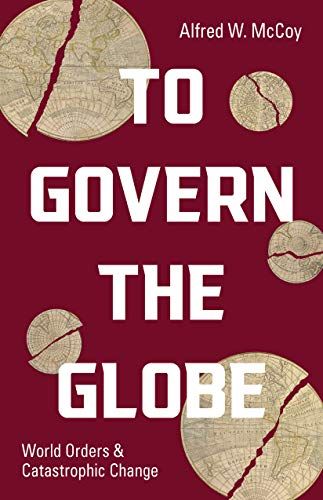 To Govern the Globe: World Orders and Catastrophic Change
by Alfred W. McCoy
(Haymarket Books, Oct 2021)
In the four thousand years since the first empire appeared, the world has witnessed a continuous succession of some 200 [empires], of which 70 were large or lasting. In a tempestuous narrative that sweeps across five continents and seven centuries, this book explains how a succession of catastrophes—from the devastating Black Death of 1350 through the coming climate crisis of 2050—has produced a relentless succession of rising empires and fading world orders.
During the long centuries of Iberian and British imperial rule, the quest for new forms of energy led to the development of the colonial sugar plantation as a uniquely profitable kind of commerce. In a time when issues of race and social justice have arisen with pressing urgency, the book explains how the plantation's extraordinary profitability relied on a production system that literally worked the slaves to death, creating an insatiable appetite for new captives that made the African slave trade a central feature of modern capitalism for over four centuries.
After surveying past centuries roiled by imperial wars, national revolutions, and the struggle for human rights, the closing chapters use those hard-won insights to peer through the present and into the future. By rendering often-opaque environmental science in lucid prose, the book explains how climate change and changing world orders will shape the life opportunities for younger generations, born at the start of this century, during the coming decades that will serve as the signposts of their lives—2030, 2050, 2070, and beyond.
Book may be ordered here.
---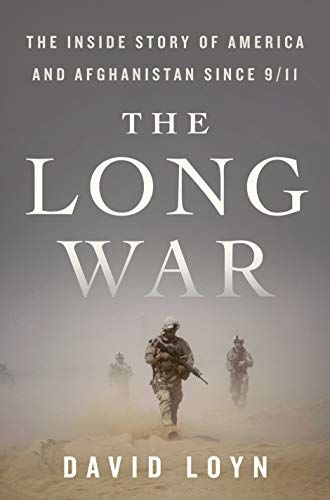 The Long War: The Inside Story of America and Afghanistan Since 9/11
by David Loyn
(St. Martin's Press, Sep 2021)
Just as U. S. soldiers and diplomats pulled out of Afghanistan, supposedly concluding their role and responsibility in the two-decade conflict, the country fell to the Taliban. BBC foreign correspondent David Loyn uncovers the political and military strategies—and failures—that prolonged America's longest war.
Three American presidents tried to defeat the Taliban—sending 150,000 international troops at the war's peak with a trillion-dollar price tag. But early policy mistakes that allowed Osama bin Laden to escape made the task far more difficult. Deceived by easy victories, they backed ruthless corrupt local allies and misspent aid.
The story of the war is told by the generals who led it through the hardest years of combat as surges of international troops tried to turn the tide. Generals, which include David Petraeus, Stanley McChrystal, Joe Dunford and John Allen, were tested in battle as never before. With the reputation of a "warrior monk," McChrystal was considered one of the most gifted military leaders of his generation. He was one of two generals to be fired in this most public of commands.
The fourth president to take on the war, Joe Biden ordered troops to withdraw in 2021, twenty years after 9/11, just as the Taliban achieved victory, leaving behind an unstable nation and an unforeseeable future.
Book may be ordered here.
---
African Intelligence Services: Early Postcolonial and Contemporary Challenges
by Ryan Shaffer, Editor
(Rowman & Littlefield Publishers, Oct 2021)
The first academic anthology on the subject, it brings together a group of international scholars and intelligence practitioners to understand African intelligence services' post-colonial and contemporary challenges. The book's eleven chapters survey a diverse collection of countries and provides readers with histories of understudied African intelligence services. The volume examines the intelligence services' objectives, operations, leaderships, international partners and legal frameworks. The chapters also highlight different methodologies and sources to further scholarly research about African intelligence.
Book may be ordered here.
---
Cyberblog by Steptoe & Johnson LLP
THE LATEST —
By Stewart Baker on Oct 4, 2021
Episode 377: Ransomware – Death and Diplomacy
This is the meatiest episode in a long time, as Dmitri Alperovitch, Dave Aitel, and Mark MacCarthy go deep on the substance of a dozen stories or more. First up, Dmitri and I speculate on possible outcomes from the newly announced administration plan to convene 30 countries to crack down on ransomware. We also report on what may be the first confirmed death resulting from the equipment failures caused by ransomware – a newborn strangled by its umbilical cord without the usual electronic warnings. Dmitri also recaps and explains a new cryptocurrency regulatory topic that doesn't concern its use in ransomware schemes – the move to ensure the financial stability of stablecoins..... Continue Reading
A Few Prior Conversations:
Episode 376: AI Dystopia: Only the Elite Will Escape the Algorithm
Episode 375: China, U.S. Tech Policy: "Let Thousand Hands Throw Sand in the Gears."
Episode 374: What's the Opposite of Facial Recognition? Ask Your "Smart Toilet."
Episode 373: We Can't Run a Twelfth-Century Regime Without WhatsApp!
Episode 372: Blockchain and Cryptocurrency Regulatory Roundup
Episode 371: Fighting Ransomware by Pushing All the Buttons on the Dashboard
Episode 370: Should We Add "Jumping U.S. Red Lines" to the 2021 Olympics?
New York DFS Issues Guidance on Ransomware Prevention and Response
Colorado Becomes Third State to Adopt a Comprehensive Privacy Law
Episode 369: This Episode Could Be Worth $1,000 To The ACLU — Ransomware and Florida's deplatforming law
---
The Latest... from Jeff Stein's provocative "SpyTalk" series...
Oct 3: "Flynn Secretly Paid $200,000 in Middle East Nuclear Scheme—Report" by Jeff Stein
Dutch newspaper NRC Handelsblad dug up internal audit documents revealing more unreported payments in wild scheme for Arab power plants

Oct 1: "New Spy Thriller Has a Novel Twist on Syria Ops" by Peter Eisner
Damascus Station, by ex-CIA man David McCloskey, is an impressive debut

Sep 28: "Taliban Include Heroin Kingpins in Leadership" by Gretchen Peters and John Seaman
Obama and Trump scuttled a DEA-DoJ prosecution plan to spur peace talks with Taliban. Will Biden resurrect it?

Sep 19: "Pakistan to Taliban: You Owe Us" by Jonathan Broder
With the new regime courting India, Pakistan suddenly reminded the Taliban who paid the bills all those years.

Sep 17: "The Milley Miasma" by Jeff Stein
Who controls the nukes got lost in the partisan uproar.

Sep 15: "Diplomats in Wolves' Clothing" by Matthew Brazil
China's smack-talking envoys get a closeup in an impressive new book.

Readers, for a brief time, can subscribe for free for articles and weekend podcasts here.
---
Inside the SCIF:
Inside the SCIF by JJ Green, WTOP - Issue #132, 30 Sep has details on... Covid Conspiracies - Foreign disinfo driving American vaccine resistance?; Havana Syndrome Cases Grow...as does frustration; Biggest security concern in Afghanistan; Finland Reports Widespread Espionage; Cyber Security Month; Hypersonics Tests and the New Missile Race; and more.

Target USA Podcast 296 is on: Fiona Hill discusses her new book, "There's Nothing For You Here"
Fiona Hill became known worldwide when she testified during former President Donald Trump's first indictment. Until recently, what she went through to become a globally recognized expert on Russia and survive in sometimes hostile circles dominated by men, was not well known at all -until her book came along.

And "The Hunt" explores: Concern grows about terror groups inside Taliban-controlled Afghanistan
Pentagon officials were grilled this week about whether Al Qaida or ISIS has the capability to launch terror attacks from Afghanistan. On this week's episode J.J. Green speaks with Dr. Hans Jakob Schindler, senior director of the Counter Extremism Project, discussing his three main concerns.
---

Details on the Virtual Education Programs of the National Cryptologic Museum Foundation are available here Other NCF Events can be found here on NCF website here, and CCH website here.
---
One of the special benefits of membership in AFIO: access to CIA's inhouse gift shop — the EAA Store.

It requires a quick preapproval process described here to all newly joined and current AFIO members. And then allows you to purchase online their unusual logo'd gift items for self or colleagues. At left is the latest photo EAA released on Sep 17 featuring some of their newest items.



---
---
Visit, Follow, Subscribe to AFIO's LinkedIn, Twitter, and YouTube pages to receive updates.
Members who use social media or wish to explore, will find new announcements and other material on AFIO's Twitter and LinkedIn pages. New videos on our YouTube page appears below as well.
Access them here: LinkedIn, Twitter, and YouTube. By following or subscribing on those sites, one can be notified as new material appears.




PODCASTS: Are you too busy to sit and watch an entire "AFIO Now" episode above on YouTube? Would you rather listen in your car or while accomplishing other tasks? Now you can quickly download or stream episodes on your favorite podcasting platform. AFIO is now available on 8 podcasting platforms. Search for 'AFIO Podcast' for a selection of the interviews above (public released ones) on Podbean; iTunes; Google; Spotify; Amazon Music; Amazon TuneIn + Alexa; iHeartRadio; and Pandora.
---
---
Section I - INTELLIGENCE HIGHLIGHTS

House Intel Committee OKs Space Force Intel Center. In its wide-ranging fiscal 2022 intelligence policy bill, the House Permanent Select Committee on Intelligence (HPSCI) paves the way for the creation of a separate Space Force intelligence center - but with caveats that raise questions about any actual change stemming from the move.

The House Intelligence Authorization Act (IAA), passed yesterday by the committee, sets policy for the Intelligence Community, ranging from the CIA to the National Reconnaissance Office and now, the Space Force, which became a member (the 18th) last December.

One of the most notable items for military space is the decision by the intel committee, led by Rep. Adam Schiff, D-Calif., to allow Air Force Secretary Frank Kendall to create and fund the National Space Intelligence Center (NSIC) as a stand-alone body, separate from the Air Force's National Air and Space Intelligence Center (NASIC). [Read more: Hitchens/BreakingDefense/1October2021]

NRO's Strategy to Buy Satellite Imagery Shaped by Thriving Commercial Market. The U.S. satellite imagery industry will soon see the details of a highly anticipated procurement by the National Reconnaissance Office.

The NRO is the U.S. intelligence agency responsible for developing, launching and operating the nation's spy satellites. It is also the primary acquirer of commercial imagery for the federal government.

The agency in the coming months is expected to launch the Electro-Optical Commercial Layer (EOCL) program, an open competition for satellite imagery products.

The NRO in June issued a draft solicitation for the EOCL procurement. [Read more: Erwin/ScienceNews/5October2021]

Israeli Military Chief Hints of Covert Action Against Iran. Israel's military chief on Tuesday vowed to step up actions, including covert operations, against Iran and its nuclear program.

Speaking at a ceremony, Lt. Gen. Aviv Kohavi said Israel and its intelligence community "is working against Iranian regional entrenchment throughout the Middle East."

"Operations to destroy Iranian capabilities will continue in various arenas and at any time," he told the ceremony, in which the army appointed Maj. Gen. Aharon Haliva as its new intelligence chief. [Read more: AP/5October2021]

U.S. Senators Urge Biden To Boost Staffing At Embassy In Moscow To Reach Diplomatic 'Parity'. A bipartisan group of U.S. senators has urged President Joe Biden to increase staffing at the U.S. Embassy in Moscow and to expel Russian diplomats from Washington if Moscow doesn't cooperate.

The move, which would mark a sharp escalation in an ongoing dispute over embassy staffing, was suggested by the leaders of the Senate Foreign Relations Committee and the Senate Intelligence Committee.

In a letter to Biden, the senators expressed concern that recent actions taken by Russia, which resulted in a reduction of U.S. Embassy staff in Moscow, presented a national security risk and impacted the embassy's ability to operate.

The letter refers to Russia's decision in August to prohibit any locally hired staff from working at the U.S. Embassy except for guards. [Read more: RFERL/5October2021]


---
Section II - CONTEXT & PRECEDENCE
A Push to Elevate Open Source Intelligence. Open source intelligence - which is derived from open, unclassified sources - should be recognized as a mature intelligence discipline that is no less important than other established forms of intelligence, the House of Representatives said last month in the FY 2022 defense authorization act (sec. 1612).

The House directed the Secretary of Defense and the Director of National Intelligence to develop and implement "a plan to elevate open-source intelligence to a foundational intelligence for strategic intelligence that is treated on par with information collected from classified means (for example, human intelligence, signals intelligence, and geospatial intelligence)."

Considering that those classified disciplines have large dedicated agencies of their own (CIA, NSA, NGA), it would seem to be a major undertaking to "elevate" open source intelligence to the same level and to treat it comparably.

Significantly, the House directive is driven not by some abstract preference for open sources but by "the intelligence priorities of the commanders of the combatant commands." The thinking appears to be that open source intelligence - that can be shared widely or even (sometimes) publicly disclosed - offers practical advantages to military commanders that other, highly classified forms of intelligence typically lack. [Read more: Aftergood/FAS/4October2021]

Looking Back on the 1968 Bombing of the CIA Office in Ann Arbor. It was a Sunday night in September 1968 when a dynamite bomb exploded outside the Central Intelligence Agency office in Ann Arbor, blasting out the glass front and leaving the place a wreck.

The mysterious bombing at 450 S. Main St. left furniture inside overturned, a steel door frame bent, window drapes torn out and a hole in the sidewalk.

It was loud enough to wake Police Chief Walter Krasny, who was asleep at home more than two miles away.

The FBI brought in a bomb squad and launched an investigation, eventually leading to charges against a trio of White Panthers, an interstate manhunt, claims of illegal wiretapping, a U.S. Supreme Court decision, a countersuit and ultimately case dismissal. [Read more: Stanton/MLive/3October2021]
The Secret War Over Pentagon Aid in Fighting Wildfires. In July, as wildfires tore through the American West, President Biden met with the region's governors to find better ways to battle the flames. Gov. Gavin Newsom of California requested use of military satellites that are designed to warn of missile attacks, calling the orbital fleet "a game changer" for spotting and fighting wildfires.

Mr. Biden promised to help. "When this meeting is over," he said, "I'll be on the phone with the Department of Defense."

His call wasn't the first - or the 50th.

The issue of using secret military gear to aid civilian firefighters arose 35 years ago. It grew as the White House, the Central Intelligence Agency, the U.S. Forest Service and other federal agencies sought to establish a national system that warned of undetected wildfires and menacing flare-ups. [Read more: Broad/NYTimes/27September2021]
Researcher or Spy? Maxim Shugaley Saga Points to How Russia Now Builds Influence Abroad. Among the first Russians to arrive in Kabul after the Taliban takeover in August was Maxim Shugaley, a shadowy figure working for Kremlin ally Yevgeniy Prigozhin, whom the U.S. holds responsible for interfering in the 2016 election.

Mr. Shugaley, a political operator and sociologist, came to the Afghan capital with the goal of finding areas where the Taliban could work with the political and security network led by Mr. Prigozhin, a business tycoon who is close to Russian President Vladimir Putin and is one of the most powerful players in Russian political circles. Mr. Shugaley met top officials in the Islamist group and conducted opinion polls and interviews to determine where Moscow's opportunities might lie.

"All roads are open for full-scale cooperation, which is why I am here," Mr. Shugaley wrote in a message to The Wall Street Journal from Kabul, and suggested the situation was ripe to develop a broader political and economic relationship with the Taliban.

From Libya to Madagascar and now Afghanistan, the unusual career path of Mr. Shugaley provides an insight into how Moscow seeks to make friends and influence governments in places where America's sway is fading. [Read more: Malsin&Grove/WSJ/5October2021]
---
National Security Language Is Stuck in the Cold War. There is no doubt that the COVID-19 pandemic is a national security issue. After all, at the time of this writing it has killed more than 700,000 Americans. Nonetheless, the U.S. national security community remains perplexed by it. Even a year-and-a-half in we remain unsure of our proper roles and responsibilities in relation to COVID-19 specifically and pandemics in general. The reasons for this are many but one, in particular, stands out: We still don't know how to talk about it, to write about it, and hence to think about it.

Traditionally, the U.S. national security community (diplomatic, military, and intelligence) has thought about the world in highly Newtonian mechanical terms. We looked for "centers of gravity" against which we could "apply pressure," "exert force," and/or "penetrate." For U.S. diplomats, this usually meant an identifiable leadership that could be reasoned with, deterred, persuaded, or threatened. For the U.S. military, it meant an identifiable command structure that could be decapitated, shocked and/or awed, as well as hardware that could be kinetically destroyed. And for the U.S. intelligence community, it meant secrets that could be stolen and intentions that could be discerned. [Read more: Kerbel/Slate/5October2021]

Earning Trust From Others - a CIA Veteran's Suggestions. Some blog readers will remember my admiration for the Harvard Business Review site The Daily Alert, which run posts daily from academics and practitioners on management topics. A recent post called 5 Techniques to Build Rapport with Your Colleaguescaught my eye. It was written by Christina Hillsberg, formerly a CIA analyst.

Hillsberg starts with the observation that we are far more likely to share information with and support the proposals of people we trust, because (although she doesn't specifically say this) trust in others is a shortcut we use in our behavior towards them, a way to avoid having to evaluate every new interaction from the beginning. Thus, the ability to create such trust is an important organizational (and life) skill.

The ability of the CIA to build trust among potential sources and assets is an important skill for an intelligence agency, and the CIA teaches this skill to intelligence personnel. [Read more: Kelman/FCW/5October2021]

The Connection Between Words and Action in National Security. Given these troublesome days, there's a need for some inspiring words.

"We're at one of those inflection points where what we do now will set the course for the generation to follow - and if we do what we must, we will create some cool opportunities for future intelligence professionals."

That was former Principal Deputy Director of National Intelligence Sue Gordon, speaking on September 25, as she accepted the William Oliver Baker Award, given by the Intelligence and National Security Alliance, for sustained contributions to excellence in intelligence and national security affairs.

"This is an amazing community that has delivered for the nation time and again," she said in summing up her stellar, almost 40-year career, 25 years with CIA, then as Deputy Director of the National Geospatial-Intelligence Agency (NGA) and finally the PDDNI job. [Read more: Pincus/TheCipherBrief/5October2021]

Adapting Intelligence to the New Afghanistan. Amid the broader debate over the U.S. withdrawal from Afghanistan, policymakers should remain focused on one crucial fact: terrorist groups in Afghanistan now have greater freedom to operate. To monitor this threat, Washington should re-posture its intelligence assets in the region. Otherwise, its ability to mitigate the terrorist threat through over-the-horizon strikes or other means will be substantially degraded.

To effectively re-posture, the United States and its allies should use diplomacy and economic incentives to gain basing rights in the region that will enable intelligence collection. Defense and intelligence community leaders should then allocate resources to address the emerging risk. This may be difficult as emphasis shifts to great-power competition, but with a Taliban government in Kabul, it is now vital. Both the threat in Afghanistan and the U.S. level of access have changed - the intelligence strategy should change, too. [Read more: Spahr/WarOnTheRocks/30September2021]

Inside the CIA's Desperate Effort to Rescue its Afghan Allies. Often the spy business is about betrayal. But for the CIA in Afghanistan, even amid the catastrophic U.S. withdrawal in August, the story in recent months has largely been about keeping faith with its local partners. Nearly every one of the agency's secret allies got out safely, knowledgeable sources said.

The Afghanistan war was a painful failure for the United States, as our military commanders told Congress this week. The CIA's role bookended that drama, at the dawn and sunset: The agency was first into Afghanistan after 9/11, working with tribal allies to topple the Taliban. And its officers and Afghan agents were among the last out, working undercover to evacuate as many Americans and Afghans as possible.

The CIA made its own terrible mistakes in the war on terror. The worst was torturing al-Qaeda prisoners, but two decades of drone attacks and other counterterrorism operations were corrosive and shocked consciences, at home and abroad. But among former officers, the rescue of so many Afghan allies has generated a quiet buzz of satisfaction. Two former officers who served in Afghanistan told me the agency had rescued more than 20,000 Afghan partners and their families. The agency refused to comment on numbers. [Read more: Ignatius/WashingtonPost/30September2021]


---
Section IV - Research Requests, Jobs, Obituaries
Seeking Former CIA Officers who knew Abu Bakr al-Baghdadi, others in ISIS, or King Hussein of Jordan, to assist Israeli Journalist with Documentary
My name is Hadar Gat, I'm a journalist from Israel, currently working on the second season of a documentary series about the most influential Arab leaders in the middle east.
It's an international production, broadcasted on Kan Israeli channel (IPBC).
The documentary series provides a profound profile analysis of leaders in the Arab world, and is one of the leading document series of IPBC.
Each episode is covering the history and profile of a different leader, and reviewing his personality and actions from every aspect possible. Especially the way he was grasped through the eyes of different Intelligence agencies.
I'm contacting [AFIO] because in one of the episodes we are focusing on Abu Bakr al-Baghdadi, and ISIS itself.
We are also doing an episode about King Hussein of Jordan. So I'm looking for former CIA agents/officers who met him or people who are relevant to his time period, and can help us shed some light on his character and relations with the Western world. Can AFIO Members help me with that? We wish to interview former CIA or other IC officers relevant to either of these matters. I'm available for any questions and more details, so feel free to contact me at any time.
Looking forward to hearing from you.
Replies to Hadar Gat, 972-50-4800-306 or hadargat8@gmail.com
---
Jim Londergan, former CIA, DOJ, DIA
James P. Londergan Jr, (Col., USAF Reserve Ret) 82, former CIA, DOJ, DIA, died 21 September 2021 in Ashley, PA.
Jim was born in Providence, RI. He graduated from the then all-male prep school, Moses Brown, and from Bryant University with a bachelor's degree in business.
Jim began his federal government career at the CIA, eventually crossing the Atlantic on the SS United States to work with the station chiefs in England and Switzerland. He later took a position at Department of Justice headquarters which mainly involved federal court cases with national security issues. As a senior security specialist, he worked with judges, plaintiffs and defense attorneys to ensure the proper handling of national security classified material before, during and after trials. There was much travel, especially to Florida and California, as well as one-time short trips to Cuba, Venezuela, and Switzerland. He received the Department's Special Achievement Award, among others, and continued in this job until he retired.
When Jim entered active military duty, he learned to fly, but his Air Force career was as an intelligence officer. Following a short time of active duty, he served for some 45 years in the Air Force Reserve. Locations of his assignments included the Pentagon and the Defense Intelligence Agency. He received several awards, including the Legion of Merit and the Defense Meritorious Service medal. He retired in 2004.
A lifelong learner who enjoyed passing along helpful information to others, he was an avid reader of history, especially WW II, a TV watcher of documentaries and world news, including that from England and Germany, and a student of languages and genealogy. Jim loved music, art, boating, horse races, steam trains and model trains, among many other interests.
He is survived by his wife, Frances Pelski Londergan, a son, a daughter, and other family.
---
AFIO EDUCATIONAL EVENTS IN COMING TWO MONTHS....
Friday, 8 October 2021, 11 am - 2 pm - In-Person Tysons Corner, VA - AFIO National Luncheon featuring Seth Jones on his latest book "Three Dangerous Men" and Stephen Vogel on Traitor George Blake from his book, "Betrayal in Berlin."

Friday, 8 October 2021, 11 am - 2 pm - In-Person Tysons Corner, VA -
AFIO National Luncheon features Seth Jones on his latest book "Three Dangerous Men" and Stephen Vogel on Traitor George Blake from his book, "Betrayal in Berlin."
This first in-person AFIO National Luncheon for 2021 will take place this Friday, 8 October at DoubleTree Hotel, Tysons Corner. Event features Seth Jones on his latest book Three Dangerous Men and Stephen Vogel on Traitor George Blake from his book, Betrayal in Berlin. Special health precautions will be instituted. Event restricted to 90 attendees to allow spacing of only 4 seated at each table. Proof of vaccination required. Masks required except while eating.
REGISTRATION CLOSED LAST WEEK.
To remind registrants...the venue is DoubleTree by Hilton, 1960 Chain Bridge Rd, Tysons Corner, VA 22182 Phone: (703) 893-2100. Directions at this link.
Wednesday, 13 October 2021, 5:30pm or 6:30 pm EDT - Las Vegas, NV - AFIO LV Hosts In-person Meeting
The intention for this meeting is to reconnect with fellow members, review business status, and discuss future activities. The chapter looks forward to holding the December Christmas Party and will discuss plans for exciting events and speakers in 2022. There will be more specifics to go over at the meeting.
Event location: Los Prados Country Club, 5150 Los Prados Cir, Las Vegas, NV 89130.
Arrive before the event to have dinner. Join us at the Los Prados Country Club Clubhouse restaurant patio room for dinner at 5:30pm before the meeting.
Attendees will be required to have face masks. Should you have any questions, please contact Linda Cohn, Secretary at 702-239-1370 or email lasvegasafio@gmail.com.
Saturday, 16 October 2021, 2 pm EST - Kennebunk, ME - The Maine Chapter hears from FSO Louis Sell on "Kosovo and Bosnia."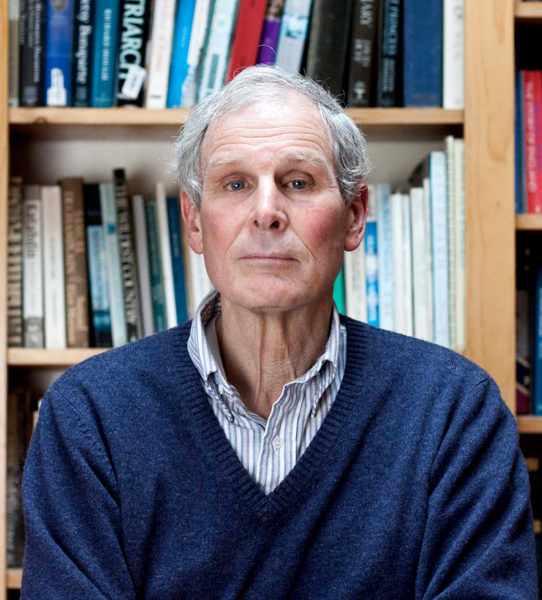 The Maine Chapter of AFIO hosts Louis Sell, a former foreign service officer and author, who will discuss Kosovo and Bosnia. Sell is the author of "From Washington to Moscow: US-Soviet Relations and the Collapse of the USSR" and "Slobodan Milosevic and the Destruction of Yugoslavia."
The meeting is open to the public and begins at 2 p.m. at the Program Center of the Brick Store Museum, 4 Dane St., Kennebunk. A question period will follow the presentation.
Questions? Email chapter president, Mike Severance, at maineboats@roadrunner.com or call 207 967-4298
Wednesday, 17 November, 2021, noon PST - Zoom-virtual - The AFIO San Francisco Chapter hosts Capt Aynesworth on "Intelligence Challenges of the Movement of International Containerized Cargo."
The "Andre Le Gallo" San Francisco Chapter hosts James L. Aynesworth, Captain, U.S. Navy Reserve (ret); President, Trident Information Services International on "Movement of International Containerized Cargo: Intelligence Challenges."

Registration required to receive a zoom link. Register here.
Qs?: contact Mariko Kawaguchi, Chapter Secretary at afiosf@aol.com.
---
Other Upcoming Events from Advertisers, Corporate Sponsors, and Others
Wednesday, 6 October 2021, noon - 1:15pm EDT - Zoom Webinar - Intelligence Project Series: Truth to Power - The Delicate Dance Between Intelligence Providers and Policy Consumers
Harvard's Belfer Center hosts this Intelligence Seminar featuring: Beth Sanner, Former Deputy DNI for Mission Integration, PDB Briefer for President Trump. Moderated by Paul Kolbe, Belfer Center Intelligence Project Director
The role of intelligence is to provide leaders and policymakers with facts and context which enable better decisions and the formulation of more effective policies. However, this is not a one-way flow of secrets and insight from intelligence producers to intelligence consumers where assessments are just delivered into an inbox for leisurely perusal. Critical intelligence needs often go hand in hand with crisis, pressure, and unrelenting decision deadlines. The Intelligence Community (IC) gets drawn into the thick of the fray, and often finds itself delivering unwelcome news of a policy failure, unintended consequence, or horrific event. The IC may also be placed in the awkward position of grading its own Covert Action homework. It is crucial for intelligence agencies to engender trust, confidence, and understanding in the customers it serves. The complex relationship between intelligence producers and policy consumers is perfectly embodied in the delivery of the President's Daily Brief (PDB), and the role of the PDB Briefer.
In this session, Ms. Sanner will explore core issues on the nexus between intelligence and policy. How do agencies deliver bad news? What is intelligence politicization and how do agencies prevent it? How can intelligence both be used and acted upon, while still protecting fragile sources and methods? Should intelligence engage more transparently with the public, or is too much already revealed by a relentless press?
More about seminar here.
To join via Zoom, please register here.
Sunday, 10 October 2021, 2 - 3:30 pm EDT - Virtual - "Secrets Revealed: Untranslated Russian Sources & the Powers U-2 Shootdown" by The Cold War Museum
Think You Understand the May 1, 1960 U-2 Shootdown Over the Soviet Union of Francis Gary Powers? The Soviet Sources Reveal A Different Picture.
We think we know how Francis Gary Powers was shot down in a U-2 on May 1st, 1960. Many books and articles have been written on this since the event. What we did not know until recently was the additional information contained in the Soviet records of the investigation of the shootdown which were immediately classified and sent to the Soviet Military Archives. In 2002, they were retrieved and declassified. Since 2012, several new articles based on the recovered records have been written and published in Russia. Some of these were by officers who were involved in the event but were sworn to secrecy during the investigation that followed.
John Schell has used translations based on those records in his research, which has resulted in a recent cover article in Air Power History (68:2, pp. 33-42, Summer 2021). Drawing from that article, "Secrets Revealed" provides a more complete account of the shoot-down as it appears to have occurred.
John begins his presentation with a Cold War overflight summary, including early U-2 overflights with sample images, a description of the SA-2 system operation, and the events leading to 1 May 1960. He follows with a timeline of the shootdown, which involved eight missiles from four sites bringing down a U-2 and a MiG-19 in about 30 minutes. His presentation concludes with a summary of the Soviet official investigation and provides a reason why the information was immediately classified and buried—hidden from public view for over 50 years.
Cost: $20, 100% of which is a contribution to the Cold War Museum.
REGISTER: Register here on Eventbrite. Ticket buyers will receive a link to the virtual room on the Zoom platform where this event will take place.
Questions? Call or email Jason Hall, 703-283-4124 (cell), jason@coldwar.org
Wednesday, 13 October 2021, 5:30pm – Washington, DC – The Confidence Men with Margalit Fox – Virtual International Spy Museum Program
As Halloween nears, we turn to spirits…both in the glass and in an audacious story from the past. Join us for the true story of the most singular prison break in history—a clandestine wartime operation that involved no tunneling, no weapons, and no violence of any kind. The tools involved? A homemade Ouija board and chutzpah. Margalit Fox, the author of The Confidence Men: How Two Prisoners of War Engineered the Most Remarkable Escape in History will take us along on this real-life high-stakes caper.
Event is free – registration required. Visit www.spymuseum.org.
14 October 2021 - 8:45 am - 11:30 am - Hybrid in-person at Annapolis Junction, and virtual - 2021 NCF General Membership Meeting & Annual Symposium features Donald Alexander on "The Character of a Leader."
The 2021 National Cryptologic Foundation (NCF) General Membership Meeting & Annual Symposium will be an abbreviated program. In addition to updates from NCF and Museum staff, a keynote presentation will be provided by Harry L. Wetherbee, a former CIA Senior Operation Officer who writes under the pseudonym "Donald Alexander." A book-signing for Alexander's "The Character of a Leader: A Handbook for the Young Leader" will take place at the conclusion of the program.
Masks will be required for entrance. Coffee and water will be permitted and provided but no food allowed.
A preliminary draft of the agenda is available here.
Location: CACI conference facility, 2720 National Business Parkway, Annapolis Junction, MD.
Seating will be limited, but options for viewing the program online will also be available. For in-person attendees, check-in will begin at 8:15am. The program will start at 8:45am.
More information about the program is here.
Thursday, 14 October 2021, 6:30pm – Washington, DC – 9/11 – Inside the Cold War: Why It Matters – Virtual International Spy Museum Program
It's been 30 years since the Cold War ended in December of 1991, but the geopolitical actions and reactions played out between the East and West are still resonating today. Join James Brundage, Museum Curator of the PMML, SPY Executive Director Chris Costa, and SPY Historian and Curator Andrew Hammond, for a 360-degree look at the Cold War. The speakers will discuss the importance of this tense time and why studying it remains of critical importance for anyone seeking to understand global issues. Support for this program has been provided by a generous grant from the Pritzker Military Foundation, on behalf of the Pritzker Military Museum & Library.
Event is free – registration required. Visit www.spymuseum.org.
Wednesday, 27 October 2021, 12:00pm – Washington, DC – Elizebeth Smith Friedman: The Woman All Spies Fear – Virtual International Spy Museum Program
During World War I, Elizebeth Smith Friedman cracked thousands of messages, but that was only the beginning of her brilliant career. In the 1920s and 1930s, she pitted her wits against the mob. When World War II broke out, she hunted Nazi spies. Despite her fame, she was a woman of many secrets, and later she was pushed into the shadows. To get the true measure of her hidden life, award-winning historian Amy Butler Greenfield sifted the truth from the misdirections and myths to write The Woman All Spies Fear: Code Breaker Elizebeth Smith Friedman and Her Hidden Life. From the "doll woman" spy to bootleggers, join us for a conversation with Greenfield about the new facts she discovered about the enigma of this astonishing woman's life.
Event is free – registration required. Visit www.spymuseum.org.
Thursday, 28 October 2021, 12:00pm – Washington, DC – Virtual Spy Chat with Chris Costa and Frank Figliuzzi – Virtual International Spy Museum Program
Join us for an online discussion of the latest intelligence, national security, and terrorism issues in the news. Spy Museum Executive Director Chris Costa, a former intelligence officer of 34 years, will lead the briefing. He will be joined by former Assistant Director for Counterintelligence at the Federal Bureau of Investigation (FBI) Frank Figliuzzi, who served for 25 years as a special agent and directed all espionage investigations across the government. Following their discussion of key issues, you'll be able to ask questions via our online platform. Sponsored by the Honorable Mary Beth Long, International Spy Museum, Board of Directors, and by MAG Aerospace.
Event is free – registration required. Visit www.spymuseum.org.
Friday, 29 October 2021, 1015-1330 EDT - Arlington, VA - NIP Fall Luncheon and Membership Meeting
Naval Intelligence Professionals - Fall Luncheon and Annual General Membership Meeting features RADM Curt Copley, USN, Commander, Office of Naval Intelligence.
RADM Curt Copley assumed command of ONI and became Director, National Maritime Intelligence-Integration Office (NMIO) in June 2021. As a Flag Officer he has served as deputy director of operations, National Security Agency; director of intelligence, U.S. Forces – Afghanistan; director of intelligence, U.S. Strategic Command; and deputy chief of special collection operations, National Security Agency. His command tours include U.S. Central Command's Joint Intelligence Center (JICCENT) as well as the Kennedy Irregular Warfare Center (KIWC), Office of Naval Intelligence.
Location: Army Navy Country Club, 1700 Army Navy Drive, Arlington VA 22202
AGENDA: 1015-1100: Annual NIP General Membership and Board Meeting (NIP Members Only); 1100-1200: No-host Social Hour; 1200-1330: Luncheon (with Guest Speaker remarks).
REGISTRATION: $60 per person for current NIP members after login; $475 for table of 8; $35 per person for all O-3 and below, enlisted, GG-11 and below; $80 per person for non-members; Corporate/Industry Sponsor tables $1500. Online registration ends 22 October 2021.
Registration and menu selection online here or www.navintpro.org - or, pay by mail with check (must arrive by 15 Oct and please include entrée selection - Chicken, Salmon, or vegan) to: NIP, PO Box 11579, Burke, VA, 22009
Note: This is the first full luncheon we have been able to hold since the fall 2019 luncheon, prior to the pandemic. Currently, there are no restrictions preventing us from holding this luncheon but in consideration of current DoD policies, we ask attendees to be vaccinated.
Hope to see you there!
NO WALK UPS PLEASE, ONLINE REGISTRATION DEADLINE 22 October 2021.
Wednesday, 1 December 2021, 5:30 PM VIP Reception / 6:30 PM Progressive Reception & Award Program - Washington, DC - 2021 Webster Distinguished Service Award Event - International Spy Museum
The Spy Museum offers an evening of intrigue for the 2021 Webster Distinguished Service Award event. The award is an opportunity to recognize the extraordinary contributions of individuals in the Intelligence Community. This year's awardee is The Honorable Susan M. Gordon, former principal deputy director of national intelligence. Previous recipients of the Webster Distinguished Service Award include President George H. W. Bush (2017), Admiral William H. McRaven, USN (Ret.) (2018), and Gen. Michael V. Hayden (Ret.) (2019). Webster attendee and sponsor support fuels the nonprofit mission of educating the public about the history and craft of espionage and intelligence through youth and adult programs, community service, and the care of the Museum's unique collection of artifacts for generations to come.
Event will be held at the International Spy Museum.
For tickets, sponsorship opportunities, or information about ways to support the International Spy Museum, please contact the development office at 202.654.2853. Event tickets, other details are available here.
---
In addition to the new Royal Blue long sleeve shirts, and the gray long sleeve hooded sweatshirts, the AFIO Store also has the following items ready for quick shipment:
LONG and Short-Sleeved Shirts with embroidered AFIO Logo and New Mugs with color-glazed permanent logo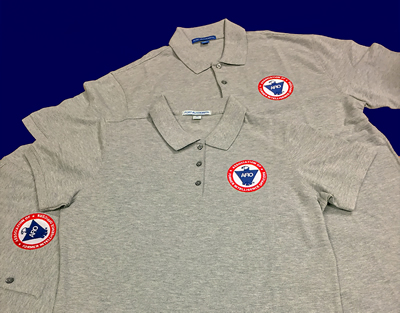 Show your support for AFIO with our new Polo Shirts. Be the first to buy these new, high quality, subtle heathered grey short sleeve shirts, and dark blue long sleeved shirts, of shrink and wrinkle resistant fine cotton with a soft yet substantial feel. They feature a detailed embroidered AFIO seal. Get a shirt for yourself and consider as gifts for colleagues, family, and friends. Only $45 each including shipping.
Sizes of (M) men or (W) women shirts; Small, Medium, Large, XL, XXL, and XXXL. At this time all orders will arrive as Short Sleeve shirts.
You may pay by check or credit card. Complete your order online here or mail an order along with payment to: AFIO, 7600 Leesburg Pike, Ste 470 East, Falls Church, VA 22043-2004. Phone orders at 703-790-0320. If interested in other shirt colors or sleeve lengths, contact Annette at: annettej@afio.com.
---
AFIO Mug with color glazed logo. Made in America. Sturdy enough to sit on desk to hold pens, cards, paperclips, and candy.
This handsome large, heavy USA-made ceramic mug is dishwasher-safe with a glazed seal. $35 per mug includes shipping. Order this and other store items online here.
---
Guide to the Study of Intelligence and When Intelligence Made a Difference
"AFIO's Guide to the Study of Intelligence" has sold out in hard-copy.
However, it is available in digital form in its entirety on the AFIO website here.

Also available on the website here are the individual articles of AFIO's history project "When Intelligence Made a Difference" that have been published to date in The Intelligencer journal. More articles will be forthcoming in future editions.
---
Disclaimers and Removal Instructions
Weekly Intelligence Notes (WINs) are commentaries on Intelligence and related national security matters, based on open media sources, selected, interpreted, edited and produced for non-profit educational uses by members and WIN subscribers.
REMOVAL INSTRUCTIONS: We do not wish to add clutter to inboxes. To discontinue receiving the WINs:
a) IF YOU ARE A MEMBER - click here: UNSUBSCRIBE and supply your full name and email address where you receive the WINs. Click SEND, you will be removed from list. If this link doesn't open a blank email, create one on your own and send to afio@afio.com with the words: REMOVE FROM WINs as the subject, and provide your full name and email address where you are currently receiving them.
b) IF YOU ARE NOT A MEMBER, and you received this message, someone forwarded this newsletter to you [contrary to AFIO policies]. Forward to afio@afio.com the entire WIN or message you received and we will remove the sender from our membership and distribution lists. The problem will be solved for both of us.
CONTENTS of this WIN [HTML version recipients - Click title to jump to story or section, Click Article Title to return to Contents. This feature does not work for Plaintext Edition or for some AOL recipients]. If you wish to change to HTML format, let us know at afio@afio.com. The HTML feature also does not work for those who access their e-mail using web mail...however NON-HTML recipients may view the latest edition each week in HTML at this link: https://www.afio.com/pages/currentwin.htm
---
WINs are protected by copyright laws and intellectual property laws, and may not be reproduced or re-sent without specific permission from the Producer. Opinions expressed in the WINs are solely those of the editor's or author's listed with each article. AFIO Members Support the AFIO Mission - sponsor new members! CHECK THE AFIO WEBSITE at www.afio.com for back issues of the WINs, information about AFIO, conference agenda and registrations materials, and membership applications and much more!
(c) 1998 thru 2021. AFIO, 7600 Leesburg Pike, Suite 470 East, Falls Church, VA 22043-2004. Voice: (703) 790-0320; Fax: (703) 991-1278; Email: afio@afio.com
---
About AFIO | Membership Renewal | Change of Address | Upcoming Events | Chapter Locations | Corporate/Institutional Memberships | Careers in Intelligence Booklet | Guide to the Study of Intelligence | Intelligencer Journal | Weekly Intelligence Notes | To Make A Donation | AFIO Store | Member-Only Section | Code of Ethics | Home Page
---