---
CONTENTS
Section I - INTELLIGENCE HIGHLIGHTS
Section II - CONTEXT & PRECEDENCE
Section IV - Research Requests, Jobs, Obituaries
None as we go to press with this issue.

Other Upcoming Events from Advertisers, Corporate Sponsors, and Others
For additional AFIO and other Events two+ months or more... Calendar of Events
WIN CREDITS FOR THIS ISSUE: The WIN editors thank the following special contributors: rsy, ec, po, pjk, mh, km, gh, mk, rd, fm, kc, jm, mr, jg, th, ed, and fwr. They have contributed one or more stories used in this issue.

The WIN editors attempt to include a wide range of articles and commentary in the Weekly Notes to inform and educate our readers. However, the views expressed in the articles are purely those of the authors, and in no way reflect support or endorsement from the WIN editors or the AFIO officers and staff. We welcome comments from the WIN readers on any and all articles and commentary.

CAVEATS: IMPORTANT: AFIO does not "vet" or endorse research inquiries, career announcements, or job offers. Reasonable-sounding inquiries and career offerings are published as a service to our members, and for researchers, educators, and subscribers. You are urged to exercise your usual caution and good judgment when responding, and should verify the source independently before supplying any resume, career data, or personal information.]
If you are having difficulties with the links or viewing this newsletter when it arrives by email, members may view the latest edition each week at this link.
---
Other items brought to our attention:
The Mysterious Case of the COVID-19 Lab-Leak Theory
by Carolyn Kormann, The New Yorker, 12 Oct 2021
Since the coronavirus first appeared, at the end of 2019, four and a half million people have died, countless more have suffered, whole economies have been upended, schools have been shuttered. Why? Did the virus jump from an animal to its first human host, its patient zero? Or, as some suspect, was the catastrophe the result of a laboratory accident in Wuhan, a city of eleven million people in central China? Kristian Andersen, an infectious-disease expert at Scripps Research, in San Diego, began tracking the virus in January, 2020. He found the degree of contagion not just scary but unusual. Chinese scientists had already established that it belonged to a genus of coronaviruses commonly found in bats in southern China. It shared eighty per cent of its genome with the first SARS, and was more distantly related to MERS, another bat coronavirus. This new virus, however, was spreading far more quickly, reaching at least twenty-six countries by the end of the month. "It seemed to be locked and loaded for causing the pandemic," Andersen told me. Most viruses circulating in the wild, though some can be deadly, are not very good at transmission. They are still animal viruses. "This, almost from Day One," Andersen said, "appeared like a human virus." Andersen, who is originally from Denmark, is wiry and clean cut, with a cleft chin and clipped enunciation. He was working at the post office in Aarhus when he decided he might study molecular biology, and went on to become the first person in his family to attend university. His career took off with investigations into the emergence of West Nile virus, Ebola, and Zika. After the pandemic began, he was among the scientists whom Anthony Fauci, the director of the National Institute of Allergy and Infectious Diseases, consulted regarding the origins of the virus. On January 31, 2020, according to an e-mail obtained by BuzzFeed News, Andersen wrote to Fauci and others that the SARS-CoV-2 genome seemed "inconsistent with expectations from evolutionary theory." Article continues here.
---
Rush to stop 'Havana syndrome' - But cause, suspects unclear as scores of U.S. spies, diplomats, security staff hit by mysterious neurological injuries overseas
by Christina Pazzanese, Harvard Gazette, 8 Oct 2021
In 2016, dozens of diplomatic staff at the U.S. and Canadian embassies in Havana began experiencing a sudden onset of health troubles with no apparent cause. They reported a variety of symptoms, including vertigo, nausea, vision and hearing difficulties, memory loss, and headaches. Many said they felt something pressing or vibrating around them or heard noises just before the symptoms appeared, leading some to suspect they had been exposed to a high-intensity burst of energy or sound waves.
Known as Havana syndrome, today there are at least 200 CIA, State Department, and Pentagon personnel stationed overseas who have been affected. (President Biden signed a bill on Friday providing financial help to victims.) Intelligence agencies have been unable to determine what's behind the incidents, although some officials believe they are the result of attacks by a U.S. adversary. Now, a recent flurry of high-ranking U.S. diplomats, spies, and security aides have been treated for Havana syndrome, possibly signaling an escalation of some sort, intelligence analysts say.
"Perhaps this is a message sent — that nobody is immune to this," said former CIA senior operations officer Marc Polymeropoulos during a recent Harvard Kennedy School talk with Paul Kolbe, director of the Belfer Center's Intelligence Project, and Adam Entous, staff writer at The New Yorker, who started reporting on the topic in 2018.
Article continues here.
---
Everything you think you know about the CIA is wrong
by David McCloskey, CNN Opinion, 11 Oct 2021. McCloskey is a former CIA analyst and former consultant at McKinsey & Company, and author of a new spy novel, "Damascus Station."
We are awash in spy stories. "No Time to Die," the latest James Bond film, landed last week as the 25th installment in the franchise -- one of the highest-grossing film franchises of all time. Two long-running spy thriller series, Brad Thor's Scot Harvath and Daniel Silva's Gabriel Allon, topped the New York Times Bestseller list during back-to-back weeks in August. The second season of the "Jack Ryan" series, tracking the adventures of the eponymous CIA analyst, was reportedly one of Amazon's most popular shows ever. I am an avid consumer of these stories. I have even written a spy novel. I am also a former CIA analyst. And if Hollywood or spy thrillers are your primary source on the agency's Langley headquarters, then chances are that everything you think you know about the CIA is wrong. In most Hollywood treatments, the CIA's superhero spies kill a lot of people, blow things up, and often operate without official sanction, perhaps on American soil. A random sample of spy thrillers on Amazon reveals CIA protagonists with job descriptions that would puzzle the Langley Human Resource mavens: "black ops officer," "assassin" and "covert operative" are all common. In other depictions, the CIA is morally bankrupt and ineffectual, its officers cynical liars and bunglers. There is nothing wrong with the Hollywood fare, and in any case most offerings are not striving for authenticity. Much of it is loads of fun. Some of it may even tap into a vein of truth. But none of it sheds light on what it is really like to work inside the CIA. To understand the agency, instead think of it as a uniquely bipolar organization. The daily work of the CIA is as mundane (and far quirkier) than that of nearly any business; it is also far more high-stakes and exceptional.
Article continues here.
---
Havana Syndrome Victims to Receive Financial Support Under New Law
Biden signs measure to compensate U.S. diplomats, spies and others hit with mysterious neurological affliction
by Warren P. Strobel, Wall Street Journal, 8 Oct 2021
President Biden on Friday signed a law providing financial support for U.S. government personnel who have suffered the mysterious neurological attacks known as Havana Syndrome, a step victims describe as a milestone in their yearslong quest for recognition and medical treatment.
Roughly 200 U.S. diplomats, intelligence officers, military officers and others have been struck in locations ranging from Europe and the Western Hemisphere to China. Symptoms include severe headaches, fatigue, memory loss and cognitive difficulties. U.S. intelligence agencies are still struggling to determine who is behind the attacks, which were first reported in Havana five years ago, and which weapon or mechanism is behind them.
The law Mr. Biden signed, the Helping American Victims Afflicted by Neurological Attacks (HAVANA) Act, enables the director of the Central Intelligence Agency, the secretary of State and other agency heads to provide financial compensation to individuals affected by the incidents. Many say they have shouldered significant out-of-pocket medical costs.
Article continues here.
---
Should 007 be played by a woman? Why not? Seven books by women in the spy world show us how it's done.
by Christina Hillsberg, Washington Post Books, 6 Oct 2021
The latest James Bond film, "No Time to Die," has — pardon the word play — stirred up a discussion about the role of women. Emmy Award winner Phoebe Waller-Bridge of "Fleabag" and "Killing Eve" fame was recruited to polish the dialogue and add her signature wit to the film. And this time, the "Bond girl" has been replaced by a "Bond woman," an elite 00-agent poised to take an even bigger job. Daniel Craig, playing Bond for the last time, suggested that the role has limits: "Why should a woman play James Bond when there should be a part just as good as James Bond, but for a woman?"
As a former CIA intelligence officer (and author, with my husband, Ryan Hillsberg, also former CIA, of "License to Parent: How My Career as a Spy Helped Me Raise Resourceful, Self-Sufficient Kids"), I know how much women can do in the field (and everywhere else) — and I think we are ready for a female James Bond, or perhaps even a new 00-agent blazing her own trail altogether. As Waller-Bridge said: "I think Bond is James Bond. We just need to cook up someone to rival him." Seven recently published books by women who worked in intelligence show us what it looks like when women take the lead in the world of espionage.
Presented are: 'Red Widow,' by Alma Katsu; 'You Can Run,' by Karen Cleveland; 'True or False: A CIA Analyst's Guide to Spotting Fake News,' by Cindy L. Otis; 'The Targeter: My Life in the CIA, Hunting Terrorists and Challenging the White House,' by Nada Bakos with Davin Coburn; 'In the Dark of War: A CIA Officer's Inside Account of the U.S. Evacuation from Libya,' by Sarah M. Carlson; 'Life Undercover: Coming of Age in the CIA,' by Amaryllis Fox; and 'The Unexpected Spy: From the CIA to the FBI, My Secret Life Taking Down Some of the World's Most Notorious Terrorists,' by Tracy Walder with Jessica Anya Blau.
Article continues here
---
---
Intelligence Matters: A CBS News original national security podcast hosted by former CIA acting director and CBS News national security contributor Michael Morell. Morell is crisp, precise, cautious, fair, avoids political slant, and provides remarkable insights. Not to miss.


The most recent "Intelligence Matters" podcasts/interviews by or with Mike Morell:

Oct 6 | Hayden Center Panel on Intelligence and War in Afghanistan
In this episode CBS News Intelligence and National Security Reporter Olivia Gazis interviews three top former intelligence officials about the past, present and future of U.S. engagement in Afghanistan. Panelists Michael Morell, former CIA deputy director, host, Michael Vickers, former Undersecretary of Defense for Intelligence and CIA operations officer, and Philip Reilly, former Chief of Operations at CIA's Counterterrorism Center and Kabul station chief, each weigh in on the implications of the U.S. withdrawal from Afghanistan and the future of the counterterrorism mission in the region. This episode was produced with the George Mason University's School of Policy and Government.

A few recent "Intelligence Matters" podcasts to stream or download:
Sep 29 | The Insurrectionist Movement in the United States: Professor Robert Pape
Sep 22 | Remembering 9/11 9/11, the CIA, and Afghanistan: Part 2
Sep 15 | Remembering 9/11 9/11, the CIA, and Afghanistan: Part 1
Sep 8 | Remembering 9/11 Part 5: Gina Bennett
Sep 1 | Remembering 9/11 Part 4: Sandy Winnefeld
Aug 25 | Remembering 9/11 Part 3: Winston Wiley
Aug 18 | Remembering 9/11 Part 2: Andy Card
Aug 11 | Remembering 9/11 Part 1: Stephen Hadley
More about Intelligence Matters by Michael Morell here. Podcasts also located here.
---

Details on the Virtual Education Programs of the National Cryptologic Museum Foundation are available here Other NCF Events can be found here on NCF website here, and CCH website here.
---
---
Members... It is Time to Cast Your Ballot

Voting closes midnight EST 24 December 2021
---
Just released exclusively to members...
China, Russia, Iran and the Rise of Irregular Warfare

Released 12 October 2021
Seth Jones PhD
Director, Transnational Threats, CSIS
discusses his new book - Three Dangerous Men: Russia, China, Iran and the Rise of Irregular Warfare
Presentation of Friday, 10 September 2021 by of Seth Jones PhD, Director, Transnational Threats Project, CSIS, on his new book, "Three Dangerous Men: Russia, China, Iran and the Rise of Irregular Warfare." Interviewer/Host: James Hughes, AFIO President, a former CIA Operations Officer.
TOPIC: Seth Jones' latest book — Three Dangerous Men: Russia, China, Iran, and the Rise of Irregular Warfare — examines how three key figures in Moscow, Beijing, and Tehran, built irregular warfare campaigns that are eroding American power. Conventional warfare—clashes between large military forces—defined twentieth-century power. But today, facing dominant US conventional and nuclear capabilities, the U.S.'s principal adversaries, Russia, China, and Iran, have adopted a different style of competition. Cyber attacks, covert action, proxy conflicts, information and disinformation campaigns, espionage, and economic coercion—these are the tools of irregular warfare, which will increasingly reshape international politics. In short, the future of warfare is likely to be closer to the Chinese general Sun Tzu than to the Prussian military theorist Carl von Clausewitz.
The presentation runs 39 minutes.
"Three Dangerous Men" is available from Amazon here.
Access the Jones Interview here or click above image.
---
---
Click title above or here to view the public and member-only interviews in the AFIO Now series.
Or view the publicly-release-only interviews on our YouTube page. Or listen to the podcast version at the links below.
Newest podcast: David Robarge PhD, CIA Chief Historian on "CIA and Covert Action" - Pros and Cons
PODCASTS: AFIO NOW content is also available on various podcasting platforms. Search for 'AFIO Podcast' for a selection of public released videos on Podbean; iTunes; Google; Spotify; Amazon Music; Amazon TuneIn + Alexa; iHeartRadio; and Pandora
Log into the Member-only area to view private and public interviews.
---
---
Newly Released, Overlooked, or Forthcoming Books
Risk: A User's Guide
by Stanley McChrystal and Anna Butrico
(Portfolio, Oct 2021)
We may not be able to see the future, but we can improve our resistance and build a strong defense against what we know—and what we don't.

Retired four-star general Stan McChrystal has lived a life associated with the deadly risks of combat. From his first day at West Point, to his years in Afghanistan, to his efforts helping business leaders navigate a global pandemic, McChrystal has seen how individuals and organizations fail to mitigate risk. Why? Because they focus on the probability of something happening instead of the interface by which it can be managed.

McChrystal offers a system for detecting and responding to risk. Instead of defining risk as a force to predict, McChrystal and coauthor Anna Butrico show that there are ten dimensions of control one can adjust at any given time. By closely monitoring these controls, we can maintain a healthy "Risk Immune System" that allows us to anticipate, identify, analyze, and act upon the ever-present possibility that things will not go as planned. McChrystal illustrates how these ten factors are always in effect, and how by considering them, individuals and organizations can exert mastery over every conceivable sort of risk that they might face
Book may be ordered here.
---
War by Other Means: A General in the Trump White House
by Keith Kellogg
(Regnery, Oct 2021)
General Keith Kellogg saw it all. The only national security advisor to work side by side with both President Trump and Vice President Pence, he was their confidant as they made their most momentous decisions. No one knows better the hysterical and often concocted accusations of the administration's partisan detractors.
Kellogg provides one of the few reliable accounts of the administration from the earliest days of the 2016 campaign to the end of the president's term. Kellogg underscores: How Trump's "America First" policies strengthened the nation after Obama's eight-year apology tour. And the endless missteps of Biden only emphasize the cluelessness of the current WH; Why the president's tough approach to China worked—and why future administrations must continue to take the China threat seriously; How withdrawal from the Iran nuclear deal and the strike on General Soleimani slowed the spread of radical Islamist terror; and Why Democrats' appeasement policies are courting disaster for America and the world.
Those attacking Trump's legacy are doing so while sacrificing sound policy to "woke" politics and the one-world agenda. Kellogg urgently reminds readers that politics is "war by other means." Our enemies never forget that, and Americans who forget it do so to their peril and the ruination of the once-great and highly productive America.
Book may be ordered here.
---
Stars and Spies: Intelligence Operations and the Entertainment Business
by Christopher M. Andrew, Julius Green
(Bodley Head, Oct 2021)
Throughout history, there has been a consistent crossover between show business and espionage, often producing some of the most extraordinary undercover agents, and occasionally leading to disastrous and dangerous failures. The fact that one relies on publicity and the other on secrecy might seem to rule out a successful symbiosis; but as both require high levels of creative thinking, improvisation, disguise and role-play, they inevitably attract some remarkably similar personalities.
This is a history of the interplay between the two worlds. We travel back to the golden age of theatre and intelligence in the reign of Elizabeth I, where we meet the playwright and spy Christopher Marlowe. In the Restoration we encounter in Aphra Behn the first professional female playwright and the first female spy to work for the British government. We visit Civil War America, Tsarist Russia and fin de siècle Paris where some writers, actors, and entertainers become efficient and vital agents, while others are put under surveillance by the burgeoning intelligence services.
And as the story moves through the twentieth century, the role of spying in word affairs becomes more central, and showbiz provides essential cover for agents to gather information while hiding in plain sight. The astonishing array of those who were drafted into the intelligence services includes Somerset Maugham, Graham Greene, Noel Coward, and Alexander Korda. At the same time, spying enters mainstream popular culture, from the adventures of James Bond to the thrillers of John le Carré and long-running TV series such as The Americans.
Christopher Andrew is a leading intelligence historian. He is joined here by theatre producer and entertainment historian Julius Green.
Book may be ordered here.
---
Cyberblog by Steptoe & Johnson LLP
THE LATEST —
By Stewart Baker on Oct 12, 2021
Episode 378: The Federal Government is Getting Creative in Regulating Technology
The theme of this episode is a surge of creativity in the Biden administration as it searches for ways to regulate cybersecurity and cryptocurrency without new legislative authority. Paul Rosenzweig lays out the Department of Homeland Security's entries in the creativity sweepstakes: New (and frankly pretty modest) cybersecurity directives to the rail and air industry plus a much more detailed (and potentially problematic) set of requirements for pipeline companies. Matthew Heiman describes a Justice Department plan for enforcing cybersecurity rules for federal contractors that should chill the hearts of management: an initiative that raises the prospect of whistleblower suits under the False Claims Act for failure to disclose breaches to the government. I suggest that this means the notoriously short tenure of the Chief Information Security Officer (CISO) at large companies will now come with a built-in retirement compensation package..... Continue Reading
A Few Prior Conversations:
Episode 377: Ransomware – Death and Diplomacy
Episode 376: AI Dystopia: Only the Elite Will Escape the Algorithm
Episode 375: China, U.S. Tech Policy: "Let Thousand Hands Throw Sand in the Gears."
Episode 374: What's the Opposite of Facial Recognition? Ask Your "Smart Toilet."
Episode 373: We Can't Run a Twelfth-Century Regime Without WhatsApp!
---
The Latest... from Jeff Stein's provocative "SpyTalk" series...
Oct 7: "For Your Eyes Only" by Jeff Stein - Podcast
A remarkable coincidence between the latest 007 flick and a hacked extremist server
Includes interviews or co-hosts Jeanne Meserve, Heidi Beirich, James Grady

Oct 3: "Flynn Secretly Paid $200,000 in Middle East Nuclear Scheme—Report" by Jeff Stein
Dutch newspaper NRC Handelsblad dug up internal audit documents revealing more unreported payments in wild scheme for Arab power plants

Oct 1: "New Spy Thriller Has a Novel Twist on Syria Ops" by Peter Eisner
Damascus Station, by ex-CIA man David McCloskey, is an impressive debut

Sep 28: "Taliban Include Heroin Kingpins in Leadership" by Gretchen Peters and John Seaman
Obama and Trump scuttled a DEA-DoJ prosecution plan to spur peace talks with Taliban. Will Biden resurrect it?

Readers, for a brief time, can subscribe for free for articles and weekend podcasts here.
---
Inside the SCIF: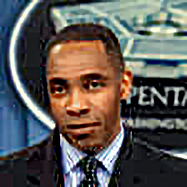 Inside the SCIF by JJ Green, WTOP - Issue #133, 7 Oct has details on... Senate Judiciary Committee Report with "Findings" about Trump and the 2020 Election; Judgments by Amb. Joseph DeTrani; The Belarusian Security Forces shot someone...and why?; Facebook whistleblower lobs accusations at former bosses, accuses them of ignoring foreign espionage; Microsoft Report on increasing foreign cyber abilities and risks; Former US Mil Pilot lied on security background, took Chinese payoffs; DEA Shooting Incident Update; Impact of Bribery Allegations on Austrian Chancellor Sebastian Kurz; Israel sees Iran behind foiled Cyprus hitman plot; and more.

Target USA Podcast 297 is on: COVID Conspiracy Part 1: Russian Disinfo fuels anti-vaxx movement
Foreign disinformation is driving US vaccine resistance. This is part one of a four-part series of podcasts. We'll connect the dots between a secret foreign influence campaign that recruited social media influencers to spread lies about U.S. COVID vaccines and Americans' resistance to getting vaccinated.

And "The Hunt" explores: The New York Times is reporting that CIA informants are being hunted down and "captured, killed, or compromised.
J.J. Green speaks with former CIA Case Officer Robert Baer who underscored that this "hunt" is a stunning development that will have consequences.
---
One of the special benefits of membership in AFIO: access to CIA's inhouse gift shop — the EAA Store.

It requires a quick preapproval process described here to all newly joined and current AFIO members. And then allows you to purchase online their unusual logo'd gift items for self or colleagues. At left is the latest photo EAA released on Sep 17 featuring some of their newest items.



---
---
Visit, Follow, Subscribe to AFIO's LinkedIn, Twitter, and YouTube pages to receive updates.
Members who use social media or wish to explore, will find new announcements and other material on AFIO's Twitter and LinkedIn pages. New videos on our YouTube page appears below as well.
Access them here: LinkedIn, Twitter, and YouTube. By following or subscribing on those sites, one can be notified as new material appears.




PODCASTS: Are you too busy to sit and watch an entire "AFIO Now" episode above on YouTube? Would you rather listen in your car or while accomplishing other tasks? Now you can quickly download or stream episodes on your favorite podcasting platform. AFIO is now available on 8 podcasting platforms. Search for 'AFIO Podcast' for a selection of the interviews above (public released ones) on Podbean; iTunes; Google; Spotify; Amazon Music; Amazon TuneIn + Alexa; iHeartRadio; and Pandora.
---
---
Section I - INTELLIGENCE HIGHLIGHTS

Congress Backs Intell Community Tech Investment, Data Sharing via Fiscal 2022 IC Policy Bill. Members of Congress want the intelligence community to invest more in commercial technology platforms and share data with the Defense Department as part of the Fiscal Year 2022 Intelligence Authorization Act.

On Sept. 30, the House Intelligence Committee passed its version of the bill that authorizes IC spending levels 0.5 percent above the White House's budget request.

Among the priorities identified in the bill is a provision that mandates the President to establish uniform measures to provide comprehensive treatment and care for victims of anomalous health incidents.

The bill also advances the National Counterproliferation Center's power to address foreign biological threats and deliver warnings on emerging biological challenges to gear up for the next possible pandemic. [Read more: Collins/GovConWire/12October2021]

Ronen Bar Becomes Chief of Shin Bet Security Agency. Israel's government approved Ronen Bar as the new chief of the Shin Bet intelligence agency on Monday.

Responding to the development, Israeli Defense Minister Benny Gantz tweeted: "Ronen, in my name and in the name of the whole defense establishment, good luck. We have known one another for many years, and I am sure that you will conduct your role with dedication, professionalism and statesmanship, and that you will bring the organization to new heights."

Gantz added that in recent years, cooperation between the Shin Bet and the Israel Defense Forces increased significantly, adding that "we will together act as a single fist against terrorism and for Israeli security."

Bar began his military service as a combat soldier in the Sayeret Matkal unit. [Read more: JNS/11October2021]

U.S. Navy Engineer Charged in Attempt to Sell Nuclear Submarine Secrets. A nuclear engineer for the U.S. Navy and his wife have been charged with trying to share some of the United States' most closely held secrets on submarine technology with another country, according to court documents unsealed on Sunday.

The engineer, Jonathan Toebbe, was accused of trying to sell information on the nuclear propulsion system of Virginia-class attack submarines - the technology at the heart of a recent deal that the United States and Britain struck with Australia.

While rivals like Russia and China have long sought details of U.S. submarine propulsion, based on the details in the court documents, some experts thought the unsolicited offer could have been aimed at a friendly country, not an adversary.

There is no allegation from the F.B.I. or the Justice Department that the foreign country obtained any classified information. [Read more: NYTimes/10October2021]

Turkish Intelligence Helped Iraq Capture Islamic State Leader, Sources Say. Turkish intelligence helped Iraq capture a senior Islamic State leader who had been hiding out in northwestern Syria, three security sources said on Tuesday, in an operation that points to closer cooperation against remnants of the jihadist group.

Iraq announced on Monday that its security forces had captured Sami Jasim, an Iraqi national, in what it described as "a special operation outside the borders". It did not give details on when or where he was seized.

Jasim is one of the most senior Islamic State leaders to be taken alive. He was a deputy to Islamic State's founder Abu Bakr al-Baghdadi, killed during a U.S. raid in 2019 in Syria's northwest, and a close aide to its current leader Abu Ibrahim al-Hashemi al-Quraishi, the Iraqi government said. [Read more: Rasheed/Reuters/12October2021]

Pakistan Intelligence Agency ISI Gets New Chief In Surprise Shake-Up. In a surprise military shake-up, the Pakistan Army on Wednesday announced that the powerful spy agency ISI chief Lt General Faiz Hameed has been appointed as Peshawar Corps Commander - a crucial position in view of the Taliban's takeover of neighbouring Afghanistan.

Lt General Nadeem Anjum was appointed as the new Director-General of Inter-Services Intelligence (ISI) in place of Lt General Hameed, who was transferred as Peshawar Corps Commander, said the Inter-Services Public Relations (ISPR) the media wing of the Pakistan Army.

The ISI chief is appointed by the prime minister but as part of a tradition he executes this power in consultation with the Pakistan Army chief.

The post of ISI chief is considered one of the most important in the Pakistan Army, which has ruled the country for more than half of its 73 plus years of existence and has hitherto wielded considerable power in the matters of security and foreign policy. [Read more: AllIndia/6October2021]


---
Section II - CONTEXT & PRECEDENCE

The Old Way of Spying Has Become Obsolete, Says One Expert. The Culprit is Technology. The CIA's decades-old spying model has been overtaken by technology, according to a former CIA officer who studied the matter for the agency.

"The very idea of a globally dispersed cadre of undercover officers operating in the shadows, away from prying eyes, is obsolete," said Duyane Norman, who retired in 2019 after a 27-year career at the CIA that included a special project examining the future of espionage.

This week, a cable sent to the CIA workforce, first reported by the New York Times, raised concerns about whether the CIA had been doing enough to protect the informants it recruits in foreign countries.

The cable from the agency's counterintelligence chief examined dozens of cases in which CIA sources were arrested or executed, the Times reported, and urged officers to focus more on the security of those they convince to spy. The CIA declined to comment on the cable, which NBC News has not seen. [Read more: Dilanian/NBCNews/7October2021]

Learning the Art of Counterintelligence From CIA's Best. In a report to President Dwight D. Eisenhower, World War II bomber legend Gen. James Doolittle wrote:

"It is now clear that we are facing an implacable enemy whose avowed objective is world domination by whatever means and at whatever cost. There are no rules in such a game. Hitherto acceptable norms of human conduct do not apply. If the United States is to survive, long-standing American concepts of "fair play" must be reconsidered. We must develop effective espionage and counterespionage services and must learn to subvert, sabotage and destroy our enemies by more clever, more sophisticated and more effective methods than those used against us."

Air Force Global Strike Command's Intelligence, Surveillance and Reconnaissance Directorate recently visited with James M. Olson, former Chief of CIA Counterintelligence and Professor of Practice at The Bush School of Government and Public Service at Texas A&M University, to discuss the art of counterintelligence and the threats associated with spying.

For Olson, "To Catch a Spy" is not just the title of his latest book, it is the embodiment of more than 30 years spent in the CIA's Directorate of Operations. [Read more: Patterson/AFGSC/6October2021]

After Satellite 'Olympics,' IC Rethinks Wary Stance On Foreign Commercial Data. GEOINT 2021: While it might be too far a stretch to say that the Intelligence Community is now embracing foreign-owned commercial remote sensing providers, there definitely is a shift underway in the willingness to acquire and use imagery produced by non-US satellite operators.

The reason? A study done in the spring by the National Geospatial-Intelligence Agency (NGA), in the form of mock Olympic Games for remote sensing providers, twigged leaders to the fact that in a number of key sensor technologies, non-US firms are at the head of the pack.

"As a community, we've begun to realize that there's a better way," Dave Gauthier, director of the National Geospatial-Intelligence Agency's (NGA) Commercial and Business Operations unit, told Breaking Defense on Thursday. Speaking after his presentation to the annual GEOINT Symposium here in St. Louis, he noted that this happening across the membership if the IC's Commercial Space Council - including the National Reconnaissance Office (NRO). [Read more: Hitchens/BreakingDefense/8October2021]

One-Way Glass, a Weirdly-Placed Shower and a Secluded Hangar: Did the CIA Rent Space at the Wilmington Airport? There is an unassuming hangar in the eastern fields of the Wilmington International Airport, just within the line of tall fences that mark the perimeter of the property. In the years before heavy traffic began to flow right behind it, on Kerr Avenue, it was probably seldom noticed.

Views at dusk and dawn are pristine from the outpost, which now hosts the North Carolina-based company All American Aviation Services. The hangar is filled with small, private aircraft in need of repair and maintenance. Through the constant hum of commercial and military aircraft using the two nearby runways, planes get fixed.

All American Aviation Services, which set up shop in the hangar last year, is not the first company to lease the space from the airport. Lines and nets were fashioned on the floor of the spacious building between 2014 and 2016, when it was rented by Cape Fear Volleyball Club; then came SeaHawk Aviation, an aircraft maintenance facility, which rented from July 2016 until early 2020.

The original tenant, some say - who commissioned the hangar's construction and occupied it from 1988 to 2009 - was the Central Intelligence Agency. [Read more: Lennon/PortCityDaily/7October2021]

How Agencies Can Flood the Zone Against Cyber Attackers. Cybersecurity is the ultimate team sport, Jim Richberg says in a new MeriTV interview.

It requires greater public-private cyber information sharing - called for in the May Executive Order on Improving the Nation's Cybersecurity (EO) and backed up by several new pieces of legislation - but the conditions for it must be established over time, he advised.

"No one can do this alone," Richberg said. "This trusted [government-industry] relationship has to be built over time. You have to run these plays and practice together to make this work at the scope and scale that we're going to need to increase collective protection for the nation, and certainly to implement the things that are called for in the EO."

During more than 30 years in the Federal government, Richberg served as the senior executive focused on cyber issues within the U.S. intelligence community, and he helped build and implement a multi-billion-dollar Comprehensive National Cybersecurity Initiative under Presidents Bush and Obama. [Read more: MeriTalk/11October2021]


---
John le Carré's Genius for Surveillance. A man emerges from a building onto a busy city street. He turns and walks down the sidewalk, making for a subway station. He descends into the subway, pays his fare, and boards a train. How many people observed him as he went? He passed hundreds if not thousands of pedestrians and drivers on his way from the building to the train - how many of them marked his progress? Did the man at the phone booth watch him? What about the taxi driver idling at the curb? What about the hotel porter, the subway booth attendant, the man reading a book on the platform? Perhaps the man has no reason to believe that anyone is watching, but how can he know?

The condition of being watched, observed, overheard, eavesdropped upon, monitored, followed, pursued, hunted - this is the essential condition of the novels of John le Carré. It is not only the primary subject of his more than 20 works of fiction; it is also the foundational fact of his writerly worldview, the single most important structural component of his narratives. When you move, when you speak, when you write, there is always someone watching. [Read more: Bittle/NewRepublic/12October2021]

Make No Mistake - The US War on Terror Is Far from Finished. In the last chapter of his first book, Reign of Terror: How the 9/11 Era Destabilized America and Produced Trump, Spencer Ackerman reminds his readers of Bernie Sanders's June 2019 assertion: "There is a straight line from the decision to reorient U.S. national-security strategy around terrorism after 9/11 to placing migrant children in cages on our southern border."

But Ackerman takes the analysis further in both directions, charting a path from Timothy McVeigh's April 1995 bombing of the Alfred P. Murrah Federal Building in Oklahoma City to the insurrection at the United States Capitol on January 6, 2021. The first major work to consider the War on Terror in its entirety, Reign of Terror documents the last 20 years of state-sponsored violence at a blistering pace, creating a near-constant cycle of recollection and frustration for the reader. Ackerman's real achievement is a commitment to scale, an expansiveness that encourages readers to see the long view. The results are terrifying: [Read more: Utzig/LAReviewOfBooks/12October2021]

Lollipops and ASATs. Although most of the secret satellites launched by the National Reconnaissance Office (NRO) in the 1960s have now been declassified, there are very few photos of the completed spacecraft preparing for launch. Except for a few photos of early CORONA satellites being readied for launch at Vandenberg Air Force Base, there is almost nothing else, even though we would expect at least a few to have been released by now. The reason may be due to systems that the CIA and NRO added to the satellites to protect them from anti-satellite attack. The CIA was worried about possible attack on reconnaissance satellites from the beginning, and some information on early "vulnerability payloads" has been declassified, but there are also hints that as the Soviet ASAT threat grew, so did efforts to protect American reconnaissance satellites that would have been their obvious targets.

Discoverer 13 was the first successful recovery of a satellite capsule from orbit. [Read more: Day/TheSpaceReview/11October2021]

When Is a State Secret Not a Secret? The Supreme Court has not decided a state secrets privilege case in a decade. This term, however, the justices will decide two. On Oct. 6, the Supreme Court heard oral argument in the first one, United States v. Zubaydah, a case involving a request from Guantanamo detainee Zayn al-Abidin Muhammad Husayn (better known as Abu Zubaydah) for discovery of national security information to use in foreign proceedings.

Is information confirming the location of a post-9/11 CIA black site in another country, where a terrorism suspect was subjected to so-called enhanced interrogation techniques, properly designated as a state secret? Can related information about the detainee's mistreatment be compelled while still concealing the location information? What role, if any, do the federal courts play in assessing the executive's determination that compelling disclosure of related information is reasonably likely to reveal the location and harm national security? Can a court properly authorize discovery of information to assist foreign prosecutors in the investigation of clandestine CIA activity abroad after the executive has expressly declined such a request from the other country? These were some of the important questions raised in the parties' briefing and at oral argument in Zubaydah. [Read more: Lawfare/8October2021]


---
Section IV - Research Requests, Jobs, Obituaries
Group Formed - "Rafiq: Friends of Afghans" - to Support the Departure/Rehabilitation/Resettlement of Abandoned Former Colleagues
My name is Max Fratoddi, a retired FBI FCI/CT Agent (and USMC RVN veteran) who worked with many USIC members over my 25 year career. I am a long term member of AFIO, originally sponsored by the beloved CIA OPs Officer Jack Platt (RIP). More recently, I spent some 6 1/2 years in Afghanistan as a (rotating) contractor mentor to Afghans serving in a unique joint training command under specialized government-to-government MOUs. Some 100 of them (not including families) were left behind with our hasty departure.
"Rafiq - Friends of Afghans" was formed in early August by a number of retired intell community, law enforcement, and military SpOps personnel with many years of experience in working directly with various Afghan National Security Forces personnel. Compared to the many other organizations with similar interests, we are a low-key, non-profit organization whose mission is to quietly support the departure, rehabilitation, and resettlement of our former colleagues to the U.S. I welcome a discussion to determine if there are legitimate collaboration, coordination, and cooperation opportunities with our membership. I can be reached at gmfratoddi@yahoo.com or at 843-540-2026. This request does not constitute an official endorsement by AFIO or any U.S. government agency. Thanks for your interest and support.
Seeking Former CIA Officers who knew Abu Bakr al-Baghdadi, others in ISIS, or King Hussein of Jordan, to assist Israeli Journalist with Documentary
My name is Hadar Gat, I'm a journalist from Israel, currently working on the second season of a documentary series about the most influential Arab leaders in the middle east.
It's an international production, broadcasted on Kan Israeli channel (IPBC).
The documentary series provides a profound profile analysis of leaders in the Arab world, and is one of the leading document series of IPBC.
Each episode is covering the history and profile of a different leader, and reviewing his personality and actions from every aspect possible. Especially the way he was grasped through the eyes of different Intelligence agencies.
I'm contacting [AFIO] because in one of the episodes we are focusing on Abu Bakr al-Baghdadi, and ISIS itself.
We are also doing an episode about King Hussein of Jordan. So I'm looking for former CIA agents/officers who met him or people who are relevant to his time period, and can help us shed some light on his character and relations with the Western world. Can AFIO Members help me with that? We wish to interview former CIA or other IC officers relevant to either of these matters. I'm available for any questions and more details, so feel free to contact me at any time.
Looking forward to hearing from you.
Replies to Hadar Gat, 972-50-4800-306 or hadargat8@gmail.com
---
None as we go to press with this issue.
---
AFIO EDUCATIONAL EVENTS IN COMING TWO MONTHS....
Wednesday, 13 October 2021, 5:30pm or 6:30 pm EDT - Las Vegas, NV - AFIO LV Hosts In-person Meeting
The intention for this meeting is to reconnect with fellow members, review business status, and discuss future activities. The chapter looks forward to holding the December Christmas Party and will discuss plans for exciting events and speakers in 2022. There will be more specifics to go over at the meeting.
Event location: Los Prados Country Club, 5150 Los Prados Cir, Las Vegas, NV 89130.
Arrive before the event to have dinner. Join us at the Los Prados Country Club Clubhouse restaurant patio room for dinner at 5:30pm before the meeting.
Attendees will be required to have face masks. Should you have any questions, please contact Linda Cohn, Secretary at 702-239-1370 or email lasvegasafio@gmail.com.
Saturday, 16 October 2021, 2 pm EST - Kennebunk, ME - The Maine Chapter hears from FSO Louis Sell on "Kosovo and Bosnia."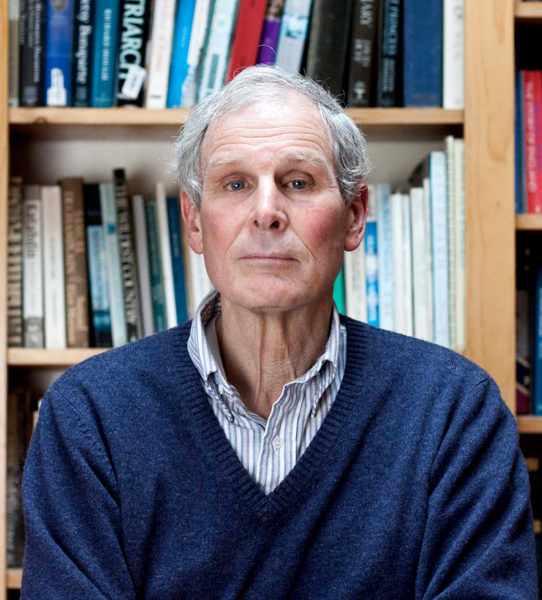 The Maine Chapter of AFIO hosts Louis Sell, a former foreign service officer and author, who will discuss Kosovo and Bosnia. Sell is the author of "From Washington to Moscow: US-Soviet Relations and the Collapse of the USSR" and "Slobodan Milosevic and the Destruction of Yugoslavia."
Sell will speak on "The Balkans two decades later: are Bosnia and Kosovo examples of successful international intervention?" and will provide background on The Balkans and "why are they so, well, 'Balkan?" In details on Bosnia, he will describe the tragic year of 1985 and the war's end not resolving the conflict, and what the Dayton Agreement did and didn't do. With Kosovo, Louis illustrates that Serbs and Albanians are claiming the same territory, "the uninvited guest at Dayton," and in 1999 NATO intervention into Kosovo ended Milosevic's genocidal effort to change the ethnic balance. With post-conflict Balkans, Sell will speak on "the institutional doughnut hole" and "demographics are destiny." His conclusion offers available alternatives such as: Russia and China, radical Islam, illiberal democracy, and stagnation and despair.Sell's career included assignments for six years at the U.S. Embassy in Moscow and eight years in various places in Yugoslavia.
The meeting is open to the public and begins at 2 p.m. at the Program Center of the Brick Store Museum, 4 Dane St., Kennebunk. A question period will follow the presentation.
Questions? Email chapter president, Mike Severance, at maineboats@roadrunner.com or call 207 967-4298
Wednesday, 17 November, 2021, noon PST - Zoom-virtual - The AFIO San Francisco Chapter hosts Capt Aynesworth on "Intelligence Challenges of the Movement of International Containerized Cargo."
The "Andre Le Gallo" San Francisco Chapter hosts James L. Aynesworth, Captain, U.S. Navy Reserve (ret); President, Trident Information Services International on "Movement of International Containerized Cargo: Intelligence Challenges."

Registration required to receive a zoom link. Register here.
Qs?: contact Mariko Kawaguchi, Chapter Secretary at afiosf@aol.com.
---
Other Upcoming Events from Advertisers, Corporate Sponsors, and Others
Wednesday, 13 October 2021, 5:30pm – Washington, DC – The Confidence Men with Margalit Fox – Virtual International Spy Museum Program
As Halloween nears, we turn to spirits…both in the glass and in an audacious story from the past. Join us for the true story of the most singular prison break in history—a clandestine wartime operation that involved no tunneling, no weapons, and no violence of any kind. The tools involved? A homemade Ouija board and chutzpah. Margalit Fox, the author of The Confidence Men: How Two Prisoners of War Engineered the Most Remarkable Escape in History will take us along on this real-life high-stakes caper.
Event is free – registration required. Visit www.spymuseum.org.
14 October 2021 - 9 - 11 am - Zoom Webinar - 2021 NCF Virtual-only General Membership Meeting
The 2021 now all-virtual National Cryptologic Foundation (NCF) General Membership Meeting will feature highlights of some of our accomplishments, including our newly updated Cyber Escape Room, a Gaming Kiosk, and our Middle School Booklet - "Outsmart Cyberthreats."
The updated agenda is: 0900 - 0915 - Memorial Tributes by National Cryptologic Foundation President & CEO, Ms. Laura Nelson; 0915 - 0935 - Opening Remarks by National Security Agency, Director, Engagement and Policy Directorate, Ms. Natalie Laing; 0935 - 0955 - National Cryptologic Museum Update by Director, National Cryptologic Museum, Dr. Vince Houghton; 0955 - 1015 - National Cryptologic Foundation Update by Ms. Laura Nelson; 1015 - 1045 - Cyber Center for Education and Innovation, Education Outreach by NCF Education Director, Mr. Mark Loepker; 1045 - 1100 - Closing Remarks by Ms. Laura Nelson. View full program here.
Register here.
Location: VIRTUAL ONLY
Thursday, 14 October 2021, 6:30pm – Washington, DC – 9/11 – Inside the Cold War: Why It Matters – Virtual International Spy Museum Program
It's been 30 years since the Cold War ended in December of 1991, but the geopolitical actions and reactions played out between the East and West are still resonating today. Join James Brundage, Museum Curator of the PMML, SPY Executive Director Chris Costa, and SPY Historian and Curator Andrew Hammond, for a 360-degree look at the Cold War. The speakers will discuss the importance of this tense time and why studying it remains of critical importance for anyone seeking to understand global issues. Support for this program has been provided by a generous grant from the Pritzker Military Foundation, on behalf of the Pritzker Military Museum & Library.
Event is free – registration required. Visit www.spymuseum.org.
Sunday, 24 October 2021, 2 - 3:30 pm EDT - Zoom Webinar - The Cold War Museum hosts Marvin Kalb on "Assignment Russia: Foreign Correspondent in the Crucible of the Cold War."
You're a young reporter who just got the best post of the Cold War. But they're very tough here and they hate reporters. Now what?
What was it like to be at the center of political tensions in Moscow and tasked with explaining the Soviet Union to the American public? Chosen by legendary broadcaster Edward R. Murrow to become one of what came to be known as the 'Murrow Boys,' veteran journalist Marvin Kalb shares his journey from radio newswriter to one of America's most widely known foreign correspondents. In his newest memoir, Assignment Russia: Becoming a Foreign Correspondent in the Crucible of the Cold War, Kalb takes readers on a personal journey through some of the darkest moments of the Cold War and the early days of television news.
Cost: $20, 100% of which is a contribution to the Cold War Museum.
Agenda: • 1:30-2. Participants arrive in the Zoom room online; • 2 - 2:05. Jason Hall, Executive Director of the Cold War Museum introduces the Museum and Marvin Kalb; • 2:05 - 3. Marvin presents on what was like to a young network TV reporter in Moscow; • 3 - 3:30. Q&A opportunity for the audience.
Register online here.
Eventbrite ticket buyers will receive a link to the virtual room on the Zoom platform where this event will take place. We are recording the whole event, including the Q&A, for the Museum's archives.
Questions? Call or email Jason Hall, 703-283-4124 (cell), jason@coldwar.org
Wednesday, 27 October 2021, 12:00pm – Washington, DC – Elizebeth Smith Friedman: The Woman All Spies Fear – Virtual International Spy Museum Program
During World War I, Elizebeth Smith Friedman cracked thousands of messages, but that was only the beginning of her brilliant career. In the 1920s and 1930s, she pitted her wits against the mob. When World War II broke out, she hunted Nazi spies. Despite her fame, she was a woman of many secrets, and later she was pushed into the shadows. To get the true measure of her hidden life, award-winning historian Amy Butler Greenfield sifted the truth from the misdirections and myths to write The Woman All Spies Fear: Code Breaker Elizebeth Smith Friedman and Her Hidden Life. From the "doll woman" spy to bootleggers, join us for a conversation with Greenfield about the new facts she discovered about the enigma of this astonishing woman's life.
Event is free – registration required. Visit www.spymuseum.org.
Thursday, 28 October 2021, 12:00pm – Washington, DC – Virtual Spy Chat with Chris Costa and Frank Figliuzzi – Virtual International Spy Museum Program
Join us for an online discussion of the latest intelligence, national security, and terrorism issues in the news. Spy Museum Executive Director Chris Costa, a former intelligence officer of 34 years, will lead the briefing. He will be joined by former Assistant Director for Counterintelligence at the Federal Bureau of Investigation (FBI) Frank Figliuzzi, who served for 25 years as a special agent and directed all espionage investigations across the government. Following their discussion of key issues, you'll be able to ask questions via our online platform. Sponsored by the Honorable Mary Beth Long, International Spy Museum, Board of Directors, and by MAG Aerospace.
Event is free – registration required. Visit www.spymuseum.org.
Friday, 29 October 2021, 1015-1330 EDT - Arlington, VA - NIP Fall Luncheon and Membership Meeting
Naval Intelligence Professionals - Fall Luncheon and Annual General Membership Meeting features RADM Curt Copley, USN, Commander, Office of Naval Intelligence.
RADM Curt Copley assumed command of ONI and became Director, National Maritime Intelligence-Integration Office (NMIO) in June 2021. As a Flag Officer he has served as deputy director of operations, National Security Agency; director of intelligence, U.S. Forces – Afghanistan; director of intelligence, U.S. Strategic Command; and deputy chief of special collection operations, National Security Agency. His command tours include U.S. Central Command's Joint Intelligence Center (JICCENT) as well as the Kennedy Irregular Warfare Center (KIWC), Office of Naval Intelligence.
Location: Army Navy Country Club, 1700 Army Navy Drive, Arlington VA 22202
AGENDA: 1015-1100: Annual NIP General Membership and Board Meeting (NIP Members Only); 1100-1200: No-host Social Hour; 1200-1330: Luncheon (with Guest Speaker remarks).
REGISTRATION: $60 per person for current NIP members after login; $475 for table of 8; $35 per person for all O-3 and below, enlisted, GG-11 and below; $80 per person for non-members; Corporate/Industry Sponsor tables $1500. Online registration ends 22 October 2021.
Registration and menu selection online here or www.navintpro.org - or, pay by mail with check (must arrive by 15 Oct and please include entrée selection - Chicken, Salmon, or vegan) to: NIP, PO Box 11579, Burke, VA, 22009
Note: This is the first full luncheon we have been able to hold since the fall 2019 luncheon, prior to the pandemic. Currently, there are no restrictions preventing us from holding this luncheon but in consideration of current DoD policies, we ask attendees to be vaccinated.
Hope to see you there!
NO WALK UPS PLEASE, ONLINE REGISTRATION DEADLINE 22 October 2021.
Wednesday, 1 December 2021, 5:30 PM VIP Reception / 6:30 PM Progressive Reception & Award Program - Washington, DC - 2021 Webster Distinguished Service Award Event - International Spy Museum
The Spy Museum offers an evening of intrigue for the 2021 Webster Distinguished Service Award event. The award is an opportunity to recognize the extraordinary contributions of individuals in the Intelligence Community. This year's awardee is The Honorable Susan M. Gordon, former principal deputy director of national intelligence. Previous recipients of the Webster Distinguished Service Award include President George H. W. Bush (2017), Admiral William H. McRaven, USN (Ret.) (2018), and Gen. Michael V. Hayden (Ret.) (2019). Webster attendee and sponsor support fuels the nonprofit mission of educating the public about the history and craft of espionage and intelligence through youth and adult programs, community service, and the care of the Museum's unique collection of artifacts for generations to come.
Event will be held at the International Spy Museum.
For tickets, sponsorship opportunities, or information about ways to support the International Spy Museum, please contact the development office at 202.654.2853. Event tickets, other details are available here.
---
In addition to the new Royal Blue long sleeve shirts, and the gray long sleeve hooded sweatshirts, the AFIO Store also has the following items ready for quick shipment:
LONG and Short-Sleeved Shirts with embroidered AFIO Logo and New Mugs with color-glazed permanent logo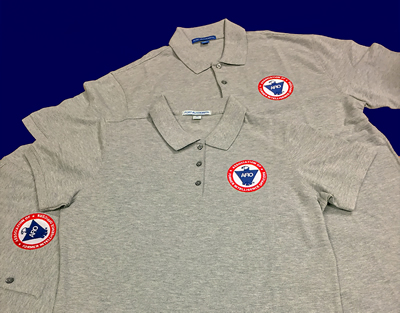 Show your support for AFIO with our new Polo Shirts. Be the first to buy these new, high quality, subtle heathered grey short sleeve shirts, and dark blue long sleeved shirts, of shrink and wrinkle resistant fine cotton with a soft yet substantial feel. They feature a detailed embroidered AFIO seal. Get a shirt for yourself and consider as gifts for colleagues, family, and friends. Only $45 each including shipping.
Sizes of (M) men or (W) women shirts; Small, Medium, Large, XL, XXL, and XXXL. At this time all orders will arrive as Short Sleeve shirts.
You may pay by check or credit card. Complete your order online here or mail an order along with payment to: AFIO, 7600 Leesburg Pike, Ste 470 East, Falls Church, VA 22043-2004. Phone orders at 703-790-0320. If interested in other shirt colors or sleeve lengths, contact Annette at: annettej@afio.com.
---
AFIO Mug with color glazed logo. Made in America. Sturdy enough to sit on desk to hold pens, cards, paperclips, and candy.
This handsome large, heavy USA-made ceramic mug is dishwasher-safe with a glazed seal. $35 per mug includes shipping. Order this and other store items online here.
---
Guide to the Study of Intelligence and When Intelligence Made a Difference
"AFIO's Guide to the Study of Intelligence" has sold out in hard-copy.
However, it is available in digital form in its entirety on the AFIO website here.

Also available on the website here are the individual articles of AFIO's history project "When Intelligence Made a Difference" that have been published to date in The Intelligencer journal. More articles will be forthcoming in future editions.
---
Disclaimers and Removal Instructions
Weekly Intelligence Notes (WINs) are commentaries on Intelligence and related national security matters, based on open media sources, selected, interpreted, edited and produced for non-profit educational uses by members and WIN subscribers.
REMOVAL INSTRUCTIONS: We do not wish to add clutter to inboxes. To discontinue receiving the WINs:
a) IF YOU ARE A MEMBER - click here: UNSUBSCRIBE and supply your full name and email address where you receive the WINs. Click SEND, you will be removed from list. If this link doesn't open a blank email, create one on your own and send to afio@afio.com with the words: REMOVE FROM WINs as the subject, and provide your full name and email address where you are currently receiving them.
b) IF YOU ARE NOT A MEMBER, and you received this message, someone forwarded this newsletter to you [contrary to AFIO policies]. Forward to afio@afio.com the entire WIN or message you received and we will remove the sender from our membership and distribution lists. The problem will be solved for both of us.
CONTENTS of this WIN [HTML version recipients - Click title to jump to story or section, Click Article Title to return to Contents. This feature does not work for Plaintext Edition or for some AOL recipients]. If you wish to change to HTML format, let us know at afio@afio.com. The HTML feature also does not work for those who access their e-mail using web mail...however NON-HTML recipients may view the latest edition each week in HTML at this link: https://www.afio.com/pages/currentwin.htm
---
WINs are protected by copyright laws and intellectual property laws, and may not be reproduced or re-sent without specific permission from the Producer. Opinions expressed in the WINs are solely those of the editor's or author's listed with each article. AFIO Members Support the AFIO Mission - sponsor new members! CHECK THE AFIO WEBSITE at www.afio.com for back issues of the WINs, information about AFIO, conference agenda and registrations materials, and membership applications and much more!
(c) 1998 thru 2021. AFIO, 7600 Leesburg Pike, Suite 470 East, Falls Church, VA 22043-2004. Voice: (703) 790-0320; Fax: (703) 991-1278; Email: afio@afio.com
---
About AFIO | Membership Renewal | Change of Address | Upcoming Events | Chapter Locations | Corporate/Institutional Memberships | Careers in Intelligence Booklet | Guide to the Study of Intelligence | Intelligencer Journal | Weekly Intelligence Notes | To Make A Donation | AFIO Store | Member-Only Section | Code of Ethics | Home Page
---