---
Section I - INTELLIGENCE HIGHLIGHTS
The U.S. Advantage in Intelligence may not be the Superpower you think it is by David Charney M.D. in The Cipher Brief
World conditions are increasingly difficult. China heads everyone's list as the most formidable of our four main antagonists for many reasons—but especially intimidating is China's sheer population size—over four times greater than our own. That means China's pool of the best and brightest from which all intelligence agencies wish to draw their workforce is correspondingly four times larger. If size matters and it's partly a numbers game, things can begin to look bleak. This disparity struck me last month, while attending the Cipher Brief Threat Conference. As a professional psychiatrist with expertise working with former insider spies (to include Robert Hanssen), I have attended countless lectures, events, and conferences both as a member of the audience and as a speaker, to learn more about the workings of the IC, pass along my findings, and network within the community. I was accustomed to seeing my fellow attendees and presenters as being almost exclusively men, most graying at the temples. Opinion by Charney M.D. at The Cipher Brief continues here
Norwegian Undersea Surveillance Network Had Its Cables Mysteriously Cut by Thomas Newdick, 11 November 2021 in TheDrive
Undersea sensors off the coast of northern Norway that are able to collect data about passing submarines, among other things, have been knocked out, the country's state-operated Institute of Marine Research, or IMR, has revealed. The cause of the damage is unknown, but the cables linking the sensor nodes to control stations ashore are said to have been cut and then disappeared. This has raised suspicions about deliberate sabotage, possibly carried out by the Russian government, which definitely has the means to do so. The IMR, one of the biggest marine research institutes in Europe, described "extensive damage" to the outer areas of the Lofoten-Vesterålen (LoVe) Ocean Observatory, putting the system offline. LoVe, which was only declared fully operational in August 2020, consists of a network of underwater cables and sensors located on the Norwegian Continental Shelf, an area of strategic interest for both Norway and Russia. Article continues here
Turkish Court Arrests Israeli Couple on Espionage Charges
An Israeli couple and a Turkish national were arrested Friday on espionage charges after being detained for taking pictures of President Recep Tayyip Erdogan's residence from a tower in Istanbul. The three face charges of political and military espionage, according to Turkey's state-run Anadolu Agency. Israel's foreign ministry refuted the claims and said the couple "do not work for any Israeli agency." Ties between Israel and Turkey, once close military allies, remain frayed. Ankara is critical of Israel's policies toward the Palestinians, while Israel charges Turkey with supporting Hamas, the Islamic militant group that rules the Gaza Strip. Last month, Turkey reportedly detained 15 people for allegedly spying on behalf of Israel's Mossad intelligence agency. Bloomberg article continues here Also see AP account in WPost "Israeli couple arrested in Turkey on espionage charges" here
Arrest of Steele dossier source forces some news outlets to reexamine their coverage by David Folkenflik in NPR
News groups are revisiting their coverage of allegations against candidate and then President Trump, after a Russian analyst, a key source for the Steele Dossier, was charged with lying to the FBI.
A MARTINEZ, HOST:
Some of the nation's leading news organizations are revisiting coverage of allegations against candidate and then President Donald Trump. It follows the indictment of a key source for the Steele dossier, the infamous opposition research into possible links between Trump and Russia. NPR media correspondent David Folkenflik joins us now to talk about this. David, remind us about the dossier and the role it played in the 2016 race.
DAVID FOLKENFLIK: Right. So the dossier included a lot of accusations about Trump, a lot of salacious accusations about Trump's sex life. It was put together by a former British intelligence official for a consulting firm hired by Democrats. And it claimed that Russia had cultivated Trump as a target for years and that the Russians were likely blackmailing him. The dossier alleged the Trump campaign was also conspiring with Russia in the 2016 election to damage Hillary Clinton. This dossier was misused by FBI agents to surveil a U.S. citizen. And a lot of the specific accusations in the dossier were even denied at the time. They looked shaky as time moved forward and have since been discredited, yet they echoed for several years. NPR coverage continues here.
Also see The Economist: John Durham's indictments reflect poorly on the American media
The special counsel arrests one of the sources of the infamous Steele dossier Nov 9th 2021
ON OCTOBER 17TH Christopher Steele, a former British intelligence officer who now runs a private research consultancy, appeared on ABC News. Mr Steele was being interviewed about a dossier that he had provided to the Democratic Party and to the FBI in the run-up to the 2016 presidential election. It reported on Donald Trump's business interests in Russia and his team's relationships there. But most explosively, it also alleged he had possibly been captured on video indulging curious sexual tastes in the presidential suite of the Ritz-Carlton hotel in Moscow in 2013. Mr Steele, asked whether he believes that this video exists, said, "I think it probably does." Economist article continues here
The Steele Dossier Indicted the Media
by Bill Grueskin, a professor of professional practice and former academic dean at Columbia Journalism School. He has held senior editing positions at The Wall Street Journal, The Miami Herald and Bloomberg News. Nov. 15, 2021, NYTimes.
On Jan. 10, 2017, BuzzFeed News published a photo rendition of a 35-page memo titled "U.S. Presidential Election: Republican Candidate Donald Trump's Activities in Russia and Compromising Relationship With the Kremlin."
Those who were online that evening remember the jolt. Yes, these were just allegations, but perhaps this was the Rosetta Stone of Trump corruption, touching everything from dodgy real estate negotiations to a sordid hotel-room tryst, all tied together by the president-elect's obeisance to President Vladimir Putin of Russia.
Sure, the memo provided little hard evidence or specific detail, but, BuzzFeed said, it had "circulated at the highest levels of the U.S. government" and had "acquired a kind of legendary status among journalists, lawmakers and intelligence officials." This, along with tantalizing tidbits like "Source A confided" or "confirmed by Source E," gave it a patina of authenticity, especially to those unaware that spycraft often involves chasing unverified information down dead ends. Any caveats — even BuzzFeed's own opening description of the allegations as "explosive but unverified" — could be dismissed as a kind of obligatory cautiousness.
That memo, soon to become known as the "Steele dossier" when a former British intelligence officer named Christopher Steele was publicly identified as its author, would inspire a slew of juicy, and often thinly sourced, articles and commentaries about Mr. Trump and Russia. NYTimes Article continues here
FURTHER READING
"Adam Schiff defends Christopher Steele dossier on Trump-Russia connections saying top line was 'all too true'" (The Independent)
"Igor Danchenko and the Crippling Blow for the Steele Dossier" (New York)
"The Washington Post corrects, removes parts of two stories regarding the Steele dossier" (Washington Post)
"Steele dossier source pleads not guilty" (Politico)
"Operative who worked on Steele dossier arrested as part of Trump-era DOJ investigation" (NBC News)
---
Section II - IC PODCASTS, COMMENTARY, BLOG UPDATES
Former Defense Secretary and CIA Director Leon Panetta on Top Security Threats in his discussion with Former Acting D/CIA Mike Morell
Intelligence Matters: A CBS News original national security podcast hosted by former CIA acting director and CBS News national security contributor Michael Morell. Morell is crisp, precise, cautious, fair, avoids political slant, and provides remarkable insights. Not to miss.


The most recent "Intelligence Matters" podcasts/interviews by or with Mike Morell:
Nov 10 | Former Defense Secretary and CIA Director Leon Panetta on Top Security Threats
In this episode of Intelligence Matters, host Michael Morell speaks with former Secretary of Defense and CIA Director Leon Panetta and his former Chief of Staff Jeremy Bash about a range of national security threats facing the United States. The three reenact a "PDB briefing" of the sort that took place at Langley in then-Director Panetta's office. Morell, Panetta and Bash discuss the way forward in Afghanistan, the type and variety of threats posed by Vladimir Putin's Russia, the prospect of a nuclear Iran, and the long-term challenge posed by China. They also discuss domestic political divisions that could imperil U.S. stability and security.

Other recent "Intelligence Matters" podcasts to stream or download:
Nov 3 | Iran expert Norman Roule on escalating tensions with Tehran
Oct 27 | Putin's Russia: Former Ambassador Michael McFaul
Oct 20 | The Syria Conflict: Former CIA Analyst David McCloskey
Oct 13 | CIA Chief Historian David Robarge on Pivotal Global Events
Oct 6 | Hayden Center Panel on Intelligence and War in Afghanistan
More about Intelligence Matters by Michael Morell here. Podcasts also available here.
---
Cyber Incident Reporting Bill: Good News for K Street; Tech Mob Tries to Silence Kyle Rittenhouse - Stewart Baker, Others at Steptoe Cyberblog
Cyberblog by Steptoe & Johnson LLP — By Stewart Baker on 15 Nov 2021
Episode 383: Cyber Incident Reporting Bill: Good News for K Street
Two major Senate committees have reached agreement on a cyber incident reporting mandate. And it looks like the big winner are the business lobbyists who got concessions from both committees. At least that's my take. Dmitri Alperovitch says the bill may still be in trouble because of Justice Department opposition. And Tatyana Bolton not unfairly credits the Cyber Solarium Commission for incident reporting getting this close to passage. Meanwhile, another piece of legislation, the Secure Equipment Act of 2021, has already been passed and signed by the President. It will lock a boatload of Chinese equipment out of U.S. markets. Dmitri explains why the FCC needed this additional authority. Mark MacCarthy explicates the EU court ruling that upheld a $2.8 billion award against Google for "self-preferencing" in shopping searches. If you're surprised by the Kyle Rittenhouse trial, and the strength of the defense case, you can blame Facebook and Twitter, with astonishingly suppressed posts arguing that Rittenhouse had acted lawfully in self-defense. In a reverse John Adams moment, Twitter even suspended Rittenhouse's defense counsel for defending him. And Facebook declared him guilty of a mass shooting and blocked searches for his name. If you want more content mob-eration like that in your podcast feed, well, no worries: the NYT is on it; the gray old lady is demanding to know why woke censorship hasn't yet come to podcasts..... Continue Reading
Some Prior Conversations:
Episode 382: NSO on the Hot Seat
Episode 381: Raven Mad
Episode 380: The FBI Laughs Last
Episode 379: LinkedIn, Slinkedout: Microsoft and China
Episode 378: The Federal Government is Getting Creative in Regulating Technology
Episode 377: Ransomware – Death and Diplomacy
Episode 376: AI Dystopia: Only the Elite Will Escape the Algorithm
Episode 375: China, U.S. Tech Policy: "Let Thousand Hands Throw Sand in the Gears."
---
WhatsApp lawsuit Moves Ahead against NSO Group; Growing Sophistication of Turkish Drones - Latest Insights from Jack Devine of Arkin Group
The Arkin Group's Nov 12 "In Other News" letter to private clients by former Deputy Director, Operations Officer Jack Devine features...
Turkish drones continue to grow in influence and sophistication, placing Turkey in esteemed but complicated geopolitical position.
US Appeals Court allows WhatsApp to move forward with a lawsuit against NSO Group, implications for accountability of tech companies.
Follow link here to read analyses and predictions given to their private clients on the topics above.
Just released 8 November 2021: "A Spymaster and a Gentleman, Jack Devine Dispels CIA Myth and Dispenses his Truth" on The Live Drop, Episode 56. "A wonderful discussion with an experienced spymaster himself who's knowledge of intelligence history drives vivid and prescient insights from the past into the future. Jack dispels some persistently inaccurate mythology, and also clarifies why code phrases need not be improvised."
Jack Devine's Spymaster's Prism was released earlier this year. The book has just been released on audio from Tantor or Amazon. AFIO's interview with him about this book appears at this link. Or hear the podcast here.
---
Steele Dossier in Tatters; Biden Ups Ukraine Intel; CIA Swamp in a Nutshell - The Latest... from Jeff Stein's provocative "SpyTalk" series...

Nov 17: "The CIA Swamp in a Novel Nutshell" by Peter Eisner
An ex-CIA man's debut thriller dives deep into politics amid foreign threats
Nov 14: "Biden May Up Ukraine Intelligence-Sharing" by Jonathan Broder
Former top Obama envoy says Russian buildup prompting Biden rethink
Nov 13: "Updated: Steele Dossier in Tatters" by Jeff Stein
Kick 'em when they're up, kick 'em when they're down
Nov 9: "'I Was Molly Hale'—The CIA Man Behind the Mask" by Jay Krasnow
Former CIA public affairs officer Jay Krasnow says fielding the public's questions told him a lot about America
Nov 6: "Israel's Fingers in Sudan" by Jonathan Broder
Longtime Middle East hand Jonathan Broder picks through the history
Oct 31: "Appeal for CIA, DoD Clandestine Ops to Rescue Afghan Allies" by Jeff Stein
Retired Green Beret Scott Mann says situation increasingly 'dire' for Afghan special ops troops hunted by Taliban hit teams as winter comes
Readers, for a brief time, can subscribe for free for articles and weekend podcasts here.
---
Border being weaponized, more from Inside the SCIF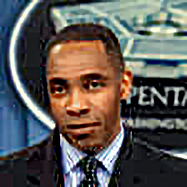 Inside the SCIF by JJ Green, WTOP - Issue #138, 11 Nov has details on... Veteran's Day comments; Belarus Weaponizing Migrants on Polish Border; China/US Seek Emissions Cuts; Biden Admin Closer to IDing Havana Syndrome Source; U.S. Figures involved with Russian Intel Ops under microscope; Assessment Near-Assassination of Iraq PM; Russian Diplomat Who Died at Berlin Embassy son of FSB's Gen Alexey Zhalo; Bank Fraud "Smishing" using SMS text messages; Drone in Pennsylvania attempted "shock & awe" style power outage using filaments; Russian Troop Movements at Ukraine Border Suggest Wider Conflict Coming; France Concerned about Russia's W Africa activities; and more.

Target USA Podcast 305 is on: How Long before Afghanistan collapses under the Taliban's control?"
Dr. Hans Jakob Schindler, Sr. Director at the Counter Extremism Project says the country is in serious trouble. Should the West help the Taliban, which is supporting Al Qaida? He says the choices are "bad, worse, and ugly."

And "The Hunt" explores: Does ISIS have the tools to attack the US in the next 6 months?
J.J. Green speaks with TorchStone Global Vice President Scott Stewart who says ISIS needs two things to make an attack on the United States possible.
---
Section III - BROUGHT TO OUR ATTENTION BY MEMBERS
The Mysteries of Havana Syndrome - a presentation by The National Academies of Sciences, Engineering, and Medicine was held today, 16 November 2021.
More about that conference: It sure sounds like the logline for a Hollywood thriller. In late 2016, U.S. Embassy personnel in Havana, Cuba, began to report an unusual, perplexing set of symptoms. Loud noises accompanied by pain, pressure, or vibration. Dizziness, vertigo, and cognitive difficulties. Then personnel in the U.S. Consultate in Guangzhou, China, started complaining of similar symptoms. But this is not fiction. Indeed, as many as 200 people have experienced what has come to be known as Havana Syndrome. About half of them are CIA agents or their families, with the other half split between Departments of Defense and State employees. Today, many of them continue to suffer from health problems and the phenomenon appears to be spreading with new cases coming in from U.S. diplomatic sites around the globe. Multiple hypotheses have been proposed to explain these clinical cases, but evidence is lacking and nothing has been proven. Given this lack of clarity, the U.S. government asked the National Academies to convene an expert panel to review the scientific evidence in support of the possible causes and provide advice on how to proceed with the official investigation. Join us for an intriguing conversation between the chair of that committee, Dr. David Relman, and writer/executive producer David Grae, as they review what we know—and what we don't—about the mysteries of Havana Syndrome. The recording of this event will appear in a few days here.
Advising both Chinese state companies and the Pentagon, McKinsey & Co. comes under scrutiny - NBC News
McKinsey in recent years has faced accusations of alleged conflicts of interest in its bankruptcy work and other fields. Illustration of eyes that show the China flag and the US flag looking around
Global consulting giant McKinsey & Co.'s work with both the Pentagon and powerful Chinese state-owned enterprises poses a potential risk to national security that federal agencies can no longer ignore, lawmakers and critics say. McKinsey's consulting contracts with the federal government give it an insider's view of U.S. military planning, intelligence and high-tech weapons programs. But the firm also advises Chinese state-run enterprises that have supported Beijing's naval buildup in the Pacific and played a key role in China's efforts to extend its influence around the world, according to an NBC News investigation. There is no evidence or allegation that McKinsey has damaged U.S. national security, and U.S. authorities have not charged the firm with violating federal contracting laws related to its work with Chinese clients. But with tensions high between China and the U.S., McKinsey's business operations in both countries are coming under growing scrutiny. Critics say the firm, the world's largest consulting company, needs to divulge more details about its work in China, particularly amid concerns in Washington about Beijing's industrial espionage, arms buildup and intellectual property theft. Apart from its consulting in China, McKinsey has come under sharp criticism from lawmakers and faced legal challenges over alleged conflicts of interest in other fields. Article continues here
The Growing Crisis of Illegal, Unreported, and Unregulated Fishing - by Peter Oleson, Conference Report and Videos
A recent conference, in which Pacific Forum joined the Navy League's Indo-Pacific Maritime Security Exchange (IMSE), the East-West Center, and the Daniel K. Inouye Asia Pacific Center for Security Studies, focused on the problems of IUU fishing and potential solutions to counter its recent dramatic growth. Illegal, unreported, and unregulated (IUU) fishing has become a major problem worldwide and particularly in the Pacific. According to the US Coast Guard, "IUU fishing has replaced piracy as the leading global maritime security threat. If IUU fishing continues unchecked, we can expect deterioration of fragile coastal States and increased tension among foreign-fishing Nations, threatening geo-political stability around the world." There are many aspects to the problem. • Illegal fishing is conducted in waters under the jurisdiction of a state but without the permission of that state. • Unreported fishing involves a catch that has not been reported, as required. • Unregulated fishing occurs where there are no management measures and is conducted in a manner inconsistent with treaty responsibilities. Conference Proceedings here. Session videos here. Conference report in Seapower Magazine See Oleson summary here
Executive Decision-Making Using Intelligence - By Matthew Lehman, Ph.D., FBI
The evolving climate of crime and other public safety issues presents law enforcement executives with a level of persistent uncertainty that pushes decision-making to an unprecedented level of complexity. Demand to operate at a high cognitive level is most relevant in the current environment, where there are more complex issues, compressed budgets (requiring creative solutions), and rapid changes in technology used in investigations. Usually, decision-making is considered a dynamic process, influenced by factors that lead to massive difficulties. This is compounded for law enforcement administrators during critical incidents and rapidly evolving situations where there is a requirement and an expectation to make the right decisions. Integrating intelligence analysis into an agency's administration can help solve this issue. Article continues here
Ever wonder whether your neighbor is living a double life? by Isabelle Lee, OZY
A friend's father used to tell us about being headhunted by the CIA. He said he declined the offer, but that didn't stop us from speculating he was an international man of mystery, working undercover as a suburban dad. If you fancy yourself a spy enthusiast, join us for this not-so-clandestine peek at modern-day spycraft. You've all heard of the Mossad, but here are some other terror-inducing agencies you should know about, plus a roundup of women leading from the shadows and a look at the new frontiers for 21st century spooks. With the new James Bond movie out now, if you're anything like me, your curiosity has been piqued by the life of a spy. Today's Daily Dose answers all your questions about the world of espionage. --Based on Reporting by Isabelle Lee OZY Daily Dose Newsletter continues here
GIFT Ideas — Holiday Buyer's Extravaganza for FANS of CIA Technology
Artemus Consulting's latest newsletter: Some time ago, we promised to bring you an issue that showcases the books that you, our FANs, have written. We said that this "Holiday Buyer's Extravaganza" would be one that our FANs can use to buy those books. Well, here we are. Be- cause of your many submissions, we have a "FANs Weekly Summary" that will hopefully be the model for an annual issue. So, from us here at Artemus Central, we thank you all so very deeply! We hope that you find one or more books that you'd like to purchase for yourself, for your friends, or for your family. This is one amazing compendium of awesome writing! To see all the recommended books, view the issue here
Author Ian Fleming allegedly wore the cufflinks with a strange arrangement of letters to the premiere of the first 007 movie, "Dr. No," in 1962. Can you decode them?
James Bond creator's cufflinks have a hidden code by Mark Lungariello, 15 Nov 2021, NYPost. A set of cufflinks once owned by James Bond's creator has left would-be code crackers shaken, not stirred. Author Ian Fleming allegedly wore the cufflinks with a strange arrangement of letters to the premiere of the first 007 movie, "Dr. No," in 1962 – but no one's sure what the letters mean, auctioneer Mallams says. The enigmatic cufflinks go for sale in the UK on Wednesday. The cufflinks have the letters 'WUS', 'SIL', 'UDH' and 'NUF' on the opposite sides. [See image in article]. NYPost article continues here
---
Section IV - Books, Research Requests, Jobs, Obituaries
Books — Newly Released, Overlooked, Forthcoming
Watching Darkness Fall: FDR, His Ambassadors, and the Rise of Adolf Hitler
by David McKean
(St Martin's, Nov 2021)
As danger races toward you, will you -- or your advisors -- know what to do? A gripping and groundbreaking account of how all but one of FDR's ambassadors in Europe misjudged Hitler and his intentions. As German tanks rolled toward Paris in late May 1940, the U.S. Ambassador to France, William Bullitt, was determined to stay put, holed up in the Chateau St. Firmin in Chantilly, his country residence. Bullitt told the president that he would neither evacuate the embassy nor his chateau, an eighteenth Renaissance manse with a wine cellar of over 18,000 bottles, even though "we have only two revolvers in this entire mission with only forty bullets." As German forces closed in on the French capital, Bullitt wrote the president, "In case I should get blown up before I see you again, I want you to know that it has been marvelous to work for you." [It was the wine talking.]
As the fighting raged in France, across the English Channel, Ambassador to Great Britain Joseph P. Kennedy wrote to his wife Rose, "The situation is more than critical. It means a terrible finish for the allies." Watching Darkness Fall will recount the rise of the Third Reich in Germany and the road to war from the perspective of four American diplomats in Europe who witnessed it firsthand: Joseph Kennedy, William Dodd, Breckinridge Long, and William Bullitt, who all served in key Western European capitals-London, Berlin, Rome, Paris, and Moscow-in the years prior to World War II. In many ways they were America's first line of defense and they often communicated with the president directly, as Roosevelt's eyes and ears on the ground. Unfortunately, most of them underestimated the power and resolve of Adolf Hitler and Germany's Third Reich. History repeats itself.
Book may be ordered here.
---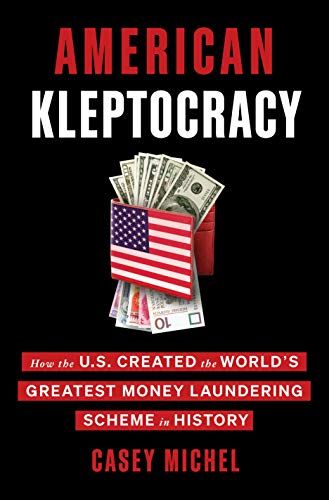 American Kleptocracy: How the U.S. Created the World's Greatest Money Laundering Scheme in History
by Casey Michel
(St Martin's, Nov 2021)
A revealing look at the web of financial chicanery that puts the U.S. at the head of places in which to hide ill-gotten gains. America built the largest illicit offshore finance system the world has ever known. For years, one country has acted as the greatest offshore haven in the world, attracting hundreds of billions of dollars, and potentially more, in illicit finance tied directly to corrupt regimes, extremist networks, and the worst the world has to offer. But it hasn't been the sleepy, sand-splattered Caribbean islands, or even traditional financial secrecy havens like Switzerland or Panama, that have come to dominate the offshoring world. Instead, the country profiting the most from modern offshoring also happens to be the one that still claims to be the moral leader of the free world, and the one that claims to be leading the fight against the crooked and the corrupt: the United States of America.
From anonymous shell companies and legal inventions like "perpetual trusts" to public relations and lobbying shops willing to do anything they can to camouflage the source of the dirty money, the United States' transformation into the center of global offshoring is complete.The country's trajectory has been decades in the making. How states like Delaware and Nevada perfected the art of the anonymous shell company, and how post-9/11 reformers watched their success usher in a new flood of illicit finance directly into the U.S.; how African despots and post-Soviet oligarchs came to dominate American coastlines, American industries, and entire cities and small towns across the American Midwest; how Nazi-era lobbyists birthed an entire industry of spin-men whitewashing trans-national crooks and despots, and how dirty money has now begun infiltrating America's universities and think tanks and cultural centers; and how those on the front-line are trying to restore America's legacy of anti-corruption leadership.
Book may be ordered here.
---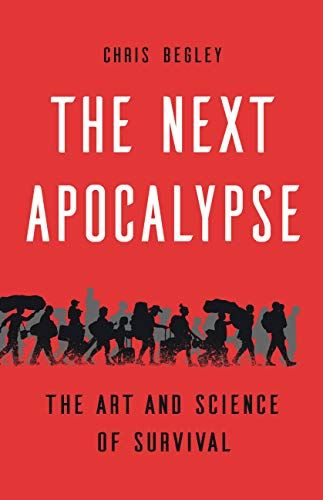 The Next Apocalypse: The Art and Science of Survival
by Chris Begley
(Basic Books, Nov 2021)
How to handle the collapse of civilization. Pandemic, climate change, or war: our era is ripe with the odor of doomsday. In movies, books, and more, our imaginations run wild with visions of dreadful, abandoned cities and returning to the land in a desperate attempt at survival. Archaeologist Chris Begley argues that we completely misunderstand how disaster works. Examining past collapses of civilizations, such as the Maya and Rome, he argues that these breakdowns are actually less about cataclysmic destruction than they are about long processes of change. In short: it's what happens after the initial uproar that matters. Some people abandon their homes and neighbors; others band together to start anew. As we anticipate our own fate, Begley tells us that it was communities, not lone heroes, who survived past apocalypses—and who will survive the next. Fusing archaeology, survivalism, and social criticism, this is an essential read for anxious, discordant times.
Book may be ordered here.
Seeking U.S. Women Intelligence Officers who served in Germany at some time between 1950 to 1990
I am a journalist for DER SPIEGEL, the biggest politicial news magazine in Germany.
Together with my colleague Maik Baumgärtner, I am currently researching a book project on women who worked for intelligence services and what their work meant for the services.
Therefore we are looking for women who worked for American intelligence agencies in Germany between 1950 and 1990.
We welcome on or off the record talks.
To respond, contact Ann-Katrin Müller at ann-katrin.mueller@spiegel.de
Redakteurin | Hauptstadtbüro
DER SPIEGEL GmbH & Co. KG, Alexanderufer 5, 10117 Berlin, M +49 170 560 8301, Threema-ID: 78XAU7T3
Group Formed - "Rafiq: Friends of Afghans" - to Support the Departure/Rehabilitation/Resettlement of Abandoned Former Colleagues
My name is Max Fratoddi, a retired FBI FCI/CT Agent (and USMC RVN veteran) who worked with many USIC members over my 25 year career. I am a long term member of AFIO, originally sponsored by the beloved CIA OPs Officer Jack Platt (RIP). More recently, I spent some 6 1/2 years in Afghanistan as a (rotating) contractor mentor to Afghans serving in a unique joint training command under specialized government-to-government MOUs. Some 100 of them (not including families) were left behind with our hasty departure.
"Rafiq - Friends of Afghans" was formed in early August by a number of retired intell community, law enforcement, and military SpOps personnel with many years of experience in working directly with various Afghan National Security Forces personnel. Compared to the many other organizations with similar interests, we are a low-key, non-profit organization whose mission is to quietly support the departure, rehabilitation, and resettlement of our former colleagues to the U.S. I welcome a discussion to determine if there are legitimate collaboration, coordination, and cooperation opportunities with our membership. I can be reached at gmfratoddi@yahoo.com or at 843-540-2026. This request does not constitute an official endorsement by AFIO or any U.S. government agency. Thanks for your interest and support.
Seeking Former CIA Officers who knew Abu Bakr al-Baghdadi, others in ISIS, or King Hussein of Jordan, to assist Israeli Journalist with Documentary
My name is Hadar Gat, I'm a journalist from Israel, currently working on the second season of a documentary series about the most influential Arab leaders in the middle east.
It's an international production, broadcasted on Kan Israeli channel (IPBC).
The documentary series provides a profound profile analysis of leaders in the Arab world, and is one of the leading document series of IPBC.
Each episode is covering the history and profile of a different leader, and reviewing his personality and actions from every aspect possible. Especially the way he was grasped through the eyes of different Intelligence agencies.
I'm contacting [AFIO] because in one of the episodes we are focusing on Abu Bakr al-Baghdadi, and ISIS itself.
We are also doing an episode about King Hussein of Jordan. So I'm looking for former CIA agents/officers who met him or people who are relevant to his time period, and can help us shed some light on his character and relations with the Western world. Can AFIO Members help me with that? We wish to interview former CIA or other IC officers relevant to either of these matters. I'm available for any questions and more details, so feel free to contact me at any time.
Looking forward to hearing from you.
Replies to Hadar Gat, 972-50-4800-306 or hadargat8@gmail.com
Chenega Enterprises and Solutions (ChESS) LLC is identifying Subject Matter Experts(SME) for potential FBI SME Contract work soon to be awarded.
Counter Intelligence SME Contract work at the Wright Patterson AFB, Dayton Ohio on the China Counterespionage & Technology Transfer section, China Technology Transfer Unit (CTT2/CTTU), Counterespionage SME (REDEYE task force).
Responsibilities Support a full spectrum of counterintelligence, counterproliferation, and technology transfer operations and investigations to include program management administration, training, case investigative coordination, and other related duties as assigned. Conduct reviews and assessments of CTTU focused technology transfer programs and operations. Complete written reports which summarize reviews and assessments in a format specified by the FBI technical supervisor. Address actions by FBIHQ and/or FBI field offices to assess counterintelligence program effectiveness regarding counterproliferation and illicit technology transfer matters. Provide CD management with assessments and guidance in formulating CD policy, resource utilization and outreach to the USIC. Assist CTTU or field personnel in assessing information used in intelligence reporting of counterproliferation or illicit technology transfer matters and make recommendations or corrections as necessary. Identify and report on opportunities and methods to improve case and program management of CTTU investigations, operations, and programs. Assess field personnel training proficiency regarding counterproliferation and illicit technology transfer matters and make recommendations to improve training standards and activities. Participate in counterproliferation and technology transfer conferences and seminars as required by the FBI technical lead. Travel domestically as required. Other duties as assigned. Qualifications Required to adhere to all government agency guidelines as it applies to COVID vaccine Attestation/Restrictions. Required to adhere to all government agency guidelines as it applies to COVID vaccine Attestation/Restrictions. US citizenship. Possess a minimum of 6 years federal law enforcement investigation experience, including extensive involvement in counterintelligence, counterproliferation/technology transfer, criminal, or cyber investigations. Possess contemporary knowledge of the primary threat focus of CTTU, to include foreign intelligence services structures, operations and tradecraft, methodologies, and motivators. Must possess have a current, within four years, CI Polygraph from the FBI, or an approved agency prior to report date. Ability to obtain and maintain a Top Secret (TS) / Sensitive Compartmented Information (SCI).
The FBI is looking for Counterintelligence SME to support the FBI Counterintelligence Foreign Investment Unit (FIU).
The FBI is looking for Counterintelligence Training SME to support the FBI Counterintelligence Training Center (CITC). CITC is tasked with training field agents, supervisors and non-agent personnel in CI investigation.
The FBI is seeking an Counterintelligence SME with extensive knowledge in the East Asia region.
TO APPLY OR EXPLORE any of the above: contact Jessica Lewis, Jessica.Lewis@chenega.com for additional information.
Scientific and Technical Intelligence Liaison Officer (STILO) with JHU/APL - Laurel, Maryland
Are you seeking an opportunity to learn about foreign weapons systems? Do you take pride in your expert knowledge of adversary capabilities? If so, we're looking for someone like you to join our team at APL. We are seeking an Assistant Scientific and Technical Intelligence Liaison Officer (Assistant STILO) to help us to inform APL's research and development of sensitive technologies for the U.S. Government. You will assist the Scientific and Technical Intelligence Liaison Officer (STILO) in the National Security Analysis Department (NSAD). This position is designed for a creative, dynamic individual who fosters excellence and innovation, who has a passion for research, and effectively partners to ensure systems developed by APL for the U.S. Government are capable of addressing the most stressing future threats. This position provides strategic, forward leaning intelligence to lead APL and our sponsors to understand the threat environment; and the integration of threat analysis into current and future technology development, studies, and operational analyses. More about this position is here.
Assistant/Associate Professor- Intelligence Analysis (IA) at James Madison University, Harrisonburg, VA
Position Type Instructional Faculty - Full Time
College/Division College of Integrated Science and Engineering
Department 100060 - Integrated Science and Technology
Pay Rate Commensurate with Experience
Full job announcement and to apply is here
---
Dick Dubreuil, CIA Operation Officer
Richard Wayne Dubreuil, 79, a CIA Operations Officer, died 8 November 2021 in South Bethany, DE.
Born in Washington, DC where, after graduating high school there, Dick enjoyed a 35 year career with the CIA which included assignments in Japan, Taiwan, France, Switzerland, and Panama. After retirement from the CIA, he worked at the Agency as a contractor for 20 more years.
Dick was an avid skier and hiker, and he and Betty always looked forward to their winters and summers in Colorado before settling full time in South Bethany, Delaware. Dick's wry wit, good humor and friendship will be missed so much by his family and all his friends, both near and far.
He is survived by his wife of 53 years, Betty Bauman Dubreuil, a sister, and other family.
Art Lindberg, Naval Intelligence Officer, AFIO New England Chapter President
Arthur Edward Lindberg, 86, a Naval Intelligence Officer, AFIO NE Chapter President, died 8 November 2021 in Henderson, NV.
Art was born in East Orange, NJ to parents who were natives of Sweden. Upon completing high school, he received a US Navy scholarship to the University of New Mexico, after which he made the Navy a 20-year career as an officer. He served on ships in both the Atlantic and Pacific fleets as well as tours in the Philippines and Antarctica.
His final tour was at the Naval Air Engineering Center, Lakehurst, NJ where he served as Command Duty Officer with access to top secret classified information. The FBI requested that he take on a secret undercover assignment in 1977 as a double agent in addition to his regular duties which resulted in one of the FBI's most famous cases, "Operation Lemonade." AFIO published an account of this operation in Periscope here. [See page 42 "Spy Sage: Not Your Ordinary Glass of Lemonade" by Steve Carr]
Lindberg's courageous infiltration of a Soviet spy ring operating in the United Nations resulted in the arrest and conviction of two spies and the subsequent swap of the spies for five Soviet dissidents. In recognition of his leading role in "Operation Lemonade", he received the Legion of Merit, the highest award given in peacetime to a military person, from President Jimmy Carter. Over 200,000 Russian political prisoners were released from Soviet gulags as the result of Lindberg's bravery.
He went on to have a successful second career as an executive with Jersey Central Power & Light Co. in NJ for 15 years. He served as president of AFIO's New England Chapter, and was active in the Las Vegas Chapter when he relocated there. The recipient of numerous awards for his ongoing civic and volunteer leadership, Lindberg received the Soviet Jewry Freedom Award from the Russian Jewish Community of Massachusetts in 2010 in recognition of his role in giving so many their freedom.
As a resident of Sun City Anthem, Lindberg served as VP of the HOA, Producer of the SCA-TV show, "Freedom is Not Free," and as President of the Veterans Club.
He is survived by his wife of 32 years, Patricia Clyne Lindberg, a daughter, and other family. A Celebration of Arthur Lindberg's life will be scheduled for a later date.
Mark Riley, Army and DIA Intelligence Officer, National Security Lawyer
Mark Francis Riley, LTC USA(Ret), 68, Army Intelligence Officer, National Security Lawyer, died of kidney failure triggered by neuroendocrine cancer, on 5 November 2021 in Gambrills, MD.
Mark was born in Los Angeles, CA. After graduating from Pater Noster High School in 1971, he went on to study history at the University of California, Santa Barbara, on an Army ROTC scholarship. He graduated and was commissioned as an Army officer in 1975.
After graduation, Mark began a 20-year career of active-duty Army service, serving in both the armor and military intelligence branches. In 1982 he earned his master's degree in National Security Affairs at the U.S. Naval Postgraduate School in Monterey, CA.
Following his tour at the Naval Post Graduate School, Mark was assigned to the Defense Intelligence Agency (DIA) where he specialized in sub-Saharan African security affairs. In 1984 while working at DIA, Mark met Kim Kilgo, formerly of Dunmore, PA, while their paths crossed on various Africa projects.
They lived initially in Burke, VA, then moved to Harare, Zimbabwe where Mark served as the Assistant Defense Attaché. The family then moved to Camp Perry, in Williamsburg, VA where Mark would complete his final military tour retiring as a Lieutenant Colonel. He received the Legion of Merit award for his distinguished service.
Following his military retirement in 1995, Mark and his family moved to Maryland so he could attend the University of Maryland School of Law to begin his second career as an attorney. Mark completed his J.D. degree in 1997, and then went on to open The Law Offices of Mark F. Riley, LLC, specializing in National Security law. Mark was a founding member of the Security Clearance Lawyers Association, and was selected by Washingtonian Magazine as one of Washington, D.C.'s top attorneys for National Security law in 2015. Mark retired from practicing law in 2017.
Mark had numerous hobbies and interests beyond his family and professional endeavors. He enjoyed books and film/television, particularly those related to espionage and historical events. He was also an avid outdoorsman and enjoyed hunting and collecting firearms. While living in Zimbabwe, he was able to go on multiple safaris to hunt "big game." In 2006, Mark went on a Kodiak bear hunt in Alaska. In 2010, he and Kim went on safari in Namibia for their 25th wedding anniversary. Mark also enjoyed traveling for leisure and went with Kim to Bavaria, Germany, in 2015 and Victoria, British Columbia, in 2017. Mark was also a dog lover, and is dearly missed not only by his human family, but also by his 2-year-old Brittany named Beau and his grand-dog Oliver, a Yorkie.
Mark is survived by his wife, Kim Riley, of Gambrills, MD; a son, a daughter, two brothers, a sister, and other family.
---
AFIO EDUCATIONAL EVENTS IN COMING TWO MONTHS....
Wednesday, 17 November, 2021, noon PST - Zoom-virtual - The AFIO San Francisco Chapter hosts Capt Aynesworth on "Intelligence Challenges of the Movement of International Containerized Cargo."
The "Andre Le Gallo" San Francisco Chapter hosts James L. Aynesworth, Captain, U.S. Navy Reserve (ret); President, Trident Information Services International on "Movement of International Containerized Cargo: Intelligence Challenges."

Registration required to receive a zoom link. Register here.
Qs?: contact Mariko Kawaguchi, Chapter Secretary at afiosf@aol.com.
Wednesday, 17 November 2021, 7 - 9 PM EST - Virtual on Zoom - AFIO Atlanta hosts DIA analyst Rebekah Koffler on "Putin's Playbook."
The AFIO Atlanta Chapter is featuring former DIA analyst Rebekah Koffler, author of Putin's Playbook: Russia's Secret Plan to Defeat America (2021), on Russian grand strategy and Putin's long-term plans.
A Russian-born U.S. intelligence expert, Koffler served with the DIA for decades and routinely briefed the Pentagon, the White House, and NATO on Russian affairs. U.S. military commanders have called her a "national asset," and she received the National Intelligence Professional Award.
RSVP or questions to brian@afioatlanta.com or 404.403.8004.
All AFIO members are invited!
Wednesday, 8 December 2021 - Las Vegas, NV - The AFIO Las Vegas Chapter's 2021 Christmas Dinner Party
Our last holiday event was December 2019, two long years ago. We are returning to the Los Prados Country Club for a full Christmas Buffet. And we have a special guest speaker, Rev Curt Williams, to present an uplifting message on Patriotism. As at past parties, we will have a raffle for a beautiful Christmas Basket.
The newly remodeled Los Prados Country Club is at 5150 Los Prados Cir, Las Vegas, NV 89130.
Program: 5 pm Social Hour (cash bar); 6 pm Holiday dinner buffet; 7 pm Guest Speaker - Rev. Curt Williams on "What Patriotism Means"
Fee: $45 per person at the door. Cash or check only
RSVP by 12/03/2021 to: Linda Cohn, 702-239-1370; Mary Bently, 702-544-3377; or email lasvegasafio@gmail.com
I hope to see everyone at this particularly special event for our chapter. Again, if you have any questions, don't hesitate to contact our party coordinators: Linda Cohn, 702-239-1370 or Mary Bently, 702-544-3377. See you there...Gregg Schiffbauer, President
Thursday, 9 December 2021, 6 - 8 PM EST - In-Person in Atlanta & Virtual on Zoom - AFIO Atlanta hosts SA Kevin Bryant on "Spies on the Sidelines" on NFL Espionage
AFIO Atlanta Chapter invites all AFIO members and friends to join us at our annual Christmas party and celebration of James Jesus Angleton's Birthday. Our special guest speaker is former Department of Defense Special Agent Kevin Bryant, who will speak on his forthcoming book Spies on the Sidelines: The High-Stakes World of NFL Espionage (Rowman & Littlefield July 2022). Not only does his non-fiction book contain the largest collection of football-related spy stories ever assembled, but also it's the first to explore the full arsenal of methods teams use to spy on their opponents and the countermeasures used to deter them. Spanning across all teams and eras, Bryant shines a light on the shady world of NFL espionage—from clandestine photography and hidden draft prospects to listening devices and stolen documents—along with the permissible, if sometimes questionable, spy techniques teams use day in and day out to gain an advantage over their opponents.
RSVP or questions to brian@afioatlanta.com or 404.403.8004.
All AFIO members and friends are invited!
---
Other Upcoming Events from Advertisers, Corporate Sponsors, and Others
17 November 2021, 7 pm EST - Zoom Webinar - A Conversation with Chris Inglis, National Cyber Director - sponsored by George Mason University
The White House Office of the National Cyber Director is only a few months old but faces immense challenges. Still staffing up and only now receiving funding in the just-passed infrastructure bill, the threats the office was established to protect the nation from are metastasizing. What is the nature of these cyber threats? What is the new office's role in safeguarding us from them? What are the biggest obstacles to accomplishing that mission? How will it interact with other major U.S. cyber players?
The Hayden Center for Intelligence, Policy, and Intl Security welcomes Chris Inglis, our nation's first National Cyber Director, to address these questions and more. Confirmed by the Senate in July, Inglis has enjoyed a distinguished national security career. He served in the U.S. Air Force and Air National Guard from 1976 to 2006, rising to the rank of brigadier general. His 28-year career at the National Security Agency culminated in a 7 ½-year run as its deputy director. After retiring from government in 2014, Inglis has served as a professor at the U.S. Naval Academy and as a Commissioner on the U.S. Cyberspace Solarium Commission. Michael Morell, former acting and deputy director of the Central Intelligence Agency, and Hayden Center senior fellow, will host the conversation.
Register for webinar here.
Thursday, 18 November 2021, noon EST - Virtual - CURRENT EVENTS UPDATE: Special Guest: Javed Ali in Virtual Spy Chat with Chris Costa

Join us for an online discussion of the latest intelligence, national security, and terrorism issues in the news with Spy Museum Executive Director Chris Costa. He will be joined by Javed Ali, former Senior Director for Counterterrorism, National Security Council.
FREE! Registration Required. Register here.
Sunday, 21 November 2021, 8 - 10 am EST - Washington, DC - FAMILY EVENT: Access to Spy - Opening Our Doors the Autistic Community

The International Spy Museum is pleased to offer a sensory friendly community program designed for families who have an autistic child or an individual with sensory processing differences. On this special access day, the Museum has set private hours (8am—10am) so families can enjoy an exclusive visit with less noise, fewer people, and designated quiet rooms. This event is FREE but advance registration required!
FREE! Advanced Registration Required. REGISTER here.

Sunday, 21 November 2021, 2 - 3:30 pm EST - Zoom Webinar - The Free World: Art and Thought in the Cold War - sponsored by The Cold War Museum

We Know Quite a Bit About The Politics, Diplomacy, Espionage, and Military Actions of the Early Cold War. But How and Why Did the Post-WWII Climate Move From Freedom as Anti-Communism and Anti-Ideology to Freedom as Jean-Paul Sartre, Rock 'n Roll, the Beatles, and Tie-Dyes?
Ask a Pulitzer Prize-Winning Author Who Lived Through This Complex Set of Cultural Changes.
The Free World: Art and Thought in the Cold War
In a follow-up to his Pulitzer Prize-winning The Metaphysical Club, distinguished Harvard professor and long-time New Yorker staff writer Louis Menand offers The Free World: Art and Thought in the Cold War, a new intellectual and cultural history of the postwar years.
Louis Menand is professor of English at Harvard University and a staff writer at The New Yorker.
Cost: $20, 100% of which is a contribution to the Cold War Museum.
Agenda: 1:30-2 - Participants arrive in the Zoom room online; 2 - 2:05 - Jason Hall, Executive Director of the Cold War Museum, introduces the Museum and Louis Menand; 2:05 - 3 - Jason interviews Louis on some of his main ideas and themes in The Free World; 3 - 3:30 - Q&A opportunity for the audience.
Location: ONLINE ONLY. Eventbrite ticket buyers will receive a link to the virtual room on the Zoom platform where this event will take place. Register here
Questions? Call or email Jason Hall, 703-283-4124 (cell), jason@coldwar.org

Tuesday, 23 November 2021, 7 pm EST - Zoom Webinar - "U.S. & China At the Brink?" - Hayden Center at George Mason University

The future of U.S.-China relations is the most important geopolitical issue facing American policymakers today. Is conflict inevitable between a declining superpower in the United States and a rising one in China? Or has China's power peaked? If it has, does that make Beijing more or less dangerous? What if Beijing's approach is more cautious than its actions sometimes appear? Could responses to what seem like provocations raise the risk of conflict?
The Michael V. Hayden Center for Intelligence, Policy, and International Security welcomes a distinguished panel of experts on U.S.-China relations to address these questions. Graham Allison is the Douglas Dillon Professor of Government at Harvard University. His most recent book is Destined for War: Can America and China Escape Thucydides's Trap? Ketian Zhang, an assistant professor of international security at George Mason's Schar School of Policy Government, has published extensively on China's approach to international security. Hal Brands, the Henry A. Kissinger Distinguished Professor of Global Affairs at Johns Hopkins School of Advanced International Studies, has written The Twilight Struggle: What the Cold War Teaches Us About Great Power Rivalry Today, coming in January. Michael Morell, former acting and deputy CIA director, will moderate the discussion.
There will be time for audience questions. This Hayden Center presentation is being recorded for use on our website and social media.
If you are unable to connect to the event via Zoom, it will be live-streaming on our YouTube channel: youtube.com/c/haydencenter.
To attend this no-cost webinar, register here.

Wednesday, 1 December 2021, 5:30 PM VIP Reception / 6:30 PM Progressive Reception & Award Program - Washington, DC - 2021 Webster Distinguished Service Award Event - International Spy Museum

The Spy Museum offers an evening of intrigue for the 2021 Webster Distinguished Service Award event. The award is an opportunity to recognize the extraordinary contributions of individuals in the Intelligence Community. This year's awardee is The Honorable Susan M. Gordon, former principal deputy director of national intelligence. Previous recipients of the Webster Distinguished Service Award include President George H. W. Bush (2017), Admiral William H. McRaven, USN (Ret.) (2018), and Gen. Michael V. Hayden (Ret.) (2019). Webster attendee and sponsor support fuels the nonprofit mission of educating the public about the history and craft of espionage and intelligence through youth and adult programs, community service, and the care of the Museum's unique collection of artifacts for generations to come.
Event will be held at the International Spy Museum.
For tickets, sponsorship opportunities, or information about ways to support the International Spy Museum, please contact the development office at 202.654.2853. Event tickets, other details are available here.

Thursday, 2 December 2021, 1830/6:30PM EST; 1730/5:30PM CST; 1530/3:30PM PST; 1330 /1:30PM HST - Naval Intelligence Professionals Virtual Speaker Event

TOPIC: Senior Enlisted Perspectives on the Intelligence Specialist Rating
GUEST PANELISTS and current responsibilities; ISCM Dave Stanton, IS Enlisted Community Manager, Navy Personnel Command; ISCM Jeremy Heyer, CMC, Commander, Naval Air Forces; ISCS Robert Morris II, N72 (IS) Rating Lead & Training Manager, Center for Information Warfare Training HQ; and ISCS Jillian Cardoza, Lead Rating Evaluator (CTI/CTM/CTN/CTR/CTT/IS Ratings), Navy Personnel Command.
FORMAT: Video Conference – GoToMeeting. Please join the meeting from your computer, tablet or smartphone, beginning at 1820/6:20PM EST:
https://global.gotomeeting.com/join/607906245
You can also dial in using your phone. United States: +1 (872) 240-3212 Access Code: 607-906-245
New to GoToMeeting? Get the app now and be ready when your first meeting starts: https://global.gotomeeting.com/install/607906245
As always, please mute your device/phone. Thanks.
AGENDA: (5 min) Ms. B. Lynn Wright, DDNI (Ret.), NIP Chairman, welcoming remarks; (~45-60 min) Guest Panel Remarks; (~30 min) Q & A moderated by CAPT (Ret.) Bob Allen. - Please enter your questions in the GoToMeeting chat window or email your questions in advance/during the video conference to: bob_allen36@hotmail.com.

Sunday, 5 December 2021, 5 - 9 pm EST - Ashburn, VA - CIRA 2021 National Dinner

Join your CIRA colleagues as they recognize two Salvetti Award winners and also hear from a Senior Agency Officer on an important topic.
Details, location, dinner fee available at www.cira.org
---
In addition to the Royal Blue long sleeve shirts and gray long sleeve hoodies, the AFIO Store has the following items ready for quick shipment:
LONG Sleeved Shirts with embroidered AFIO Logo and Mugs with color-glazed permanent logo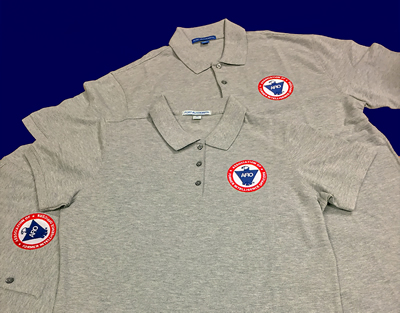 Show your support for AFIO with our long-sleeve Polo Shirts. Dark blue long sleeved shirts are shrink and wrinkle resistant fine cotton with a soft yet substantial feel. They feature a detailed embroidered AFIO seal. Get a shirt for yourself and consider as gifts for colleagues, family, and friends. Only $45 each including shipping.
Sizes of (M) men or (W) women shirts; Small, Medium, Large, XL, XXL, and XXXL. [For short sleeve shirts...they are available on discount of $25 only by email from annettej@afio.com See explanation at top right column of these Weekly Notes.]
You may pay by check or credit card. Complete your order online here or mail an order along with payment to: AFIO, 7600 Leesburg Pike, Ste 470 East, Falls Church, VA 22043-2004. Phone orders at 703-790-0320. Questions? Contact Annette at: annettej@afio.com.
---
AFIO Mug with color glazed logo. Made in America. Sturdy enough to sit on desk to hold pens, cards, paperclips, and candy.
This handsome large, heavy USA-made ceramic mug is dishwasher-safe with a glazed seal. $35 per mug includes shipping. Order this and other store items online here.
---
Guide to the Study of Intelligence and When Intelligence Made a Difference
"AFIO's Guide to the Study of Intelligence" has sold out in hard-copy.
However, it is available in digital form in its entirety on the AFIO website here.

Also available on the website here are the individual articles of AFIO's history project "When Intelligence Made a Difference" that have been published to date in The Intelligencer journal. More articles will be forthcoming in future editions.
---
Disclaimers and Removal Instructions
Weekly Intelligence Notes (WINs) are commentaries on Intelligence and related national security matters, based on open media sources, selected, interpreted, edited and produced for non-profit educational uses by members and WIN subscribers.
REMOVAL INSTRUCTIONS: We do not wish to add clutter to inboxes. To discontinue receiving the WINs:
a) IF YOU ARE A MEMBER - click here: UNSUBSCRIBE and supply your full name and email address where you receive the WINs. Click SEND, you will be removed from list. If this link doesn't open a blank email, create one on your own and send to afio@afio.com with the words: REMOVE FROM WINs as the subject, and provide your full name and email address where you are currently receiving them.
b) IF YOU ARE NOT A MEMBER, and you received this message, someone forwarded this newsletter to you [contrary to AFIO policies]. Forward to afio@afio.com the entire WIN or message you received and we will remove the sender from our membership and distribution lists. The problem will be solved for both of us.
CONTENTS of this WIN [HTML version recipients - Click title to jump to story or section, Click Article Title to return to Contents. This feature does not work for Plaintext Edition or for some AOL recipients]. If you wish to change to HTML format, let us know at afio@afio.com. The HTML feature also does not work for those who access their e-mail using web mail...however NON-HTML recipients may view the latest edition each week in HTML at this link: https://www.afio.com/pages/currentwin.htm
---
WINs are protected by copyright laws and intellectual property laws, and may not be reproduced or re-sent without specific permission from the Producer. Opinions expressed in the WINs are solely those of the editor's or author's listed with each article. AFIO Members Support the AFIO Mission - sponsor new members! CHECK THE AFIO WEBSITE at www.afio.com for back issues of the WINs, information about AFIO, conference agenda and registrations materials, and membership applications and much more!
(c) 1998 thru 2021. AFIO, 7600 Leesburg Pike, Suite 470 East, Falls Church, VA 22043-2004. Voice: (703) 790-0320; Fax: (703) 991-1278; Email: afio@afio.com
---
About AFIO | Membership Renewal | Change of Address | Upcoming Events | Chapter Locations | Corporate/Institutional Memberships | Careers in Intelligence Booklet | Guide to the Study of Intelligence | Intelligencer Journal | Weekly Intelligence Notes | To Make A Donation | AFIO Store | Member-Only Section | Code of Ethics | Home Page
---