---
Section I - INTELLIGENCE HIGHLIGHTS
US warns of 'nuclear' sanctions on Russia in Joe Biden-Vladimir Putin talks - The Telegraph, 7 Dec
Economic penalties under discussion are 'pretty damn aggressive', similar to restrictions faced by Iran and North Korea, official has said.
Joe Biden warned Vladimir Putin that the US and Europe were prepared to impose "nuclear" economic sanctions against Russia should it invade Ukraine in a high-stakes video call on Tuesday.
The tense meeting was one of the most critical tests of Mr Biden's presidency to date, viewed by Washington as a last-ditch attempt to ease tensions over fears that Moscow is preparing to attack its neighbour.
The White House said Mr Biden made "crystal clear" to Mr Putin that the West was prepared to impose drastic sanctions in the event of a military escalation along the border. Article continues here
U.S. State Department phones hacked with Israeli company spyware - sources - Reuters, 3 Dec
Apple Inc iPhones of at least nine U.S. State Department employees were hacked by an unknown assailant using sophisticated spyware developed by the Israel-based NSO Group, according to four people familiar with the matter.
The hacks, which took place in the last several months, hit U.S. officials either based in Uganda or focused on matters concerning the East African country, two of the sources said.
The intrusions, first reported here, represent the widest known hacks of U.S. officials through NSO technology. Previously, a list of numbers with potential targets including some American officials surfaced in reporting on NSO, but it was not clear whether intrusions were always tried or succeeded. Article continues here Also see NYT 3 Dec article "Israeli Company's Spyware Is Used to Target U.S. Embassy Employees in Africa" here.
Review Finds No Answers to Mystery of Havana Syndrome - NYTimes, 2 Dec
Some officials remain convinced Russia is involved, but so far there is no evidence pointing to a particular adversary and no one has detected microwaves or other possible weapons.
For months, the C.I.A. and government scientists have been working to find a cause of the chronic ailments reported by intelligence officers and diplomats — but the health incidents, known as the Havana syndrome, remain as mysterious now as they were a year ago.
Intelligence officials have not found any hard evidence that points to a cause. There are no intelligence intercepts implicating an adversarial spy service. No one has detected microwaves, other readings of energy pulses or any other weapons that could be to blame.
Some officials say they remain convinced Russia is involved. And the C.I.A. director, William J. Burns, delivered a warning during his trip to Moscow this month: If Russia was found to be responsible, there would be consequences.
The trouble developing evidence shows the difficulty of the problem, and suggests that absent a big breakthrough — evidence of someone using a device or an informant telling the C.I.A. about what is afoot... Article continues here
China Seeks First Military Base on Africa's Atlantic Coast, U.S. Intelligence Finds - WSJ, 5 Dec
Alarmed officials at the White House and Pentagon urge Equatorial Guinea to rebuff Beijing's overtures.
Classified American intelligence reports suggest China intends to establish its first permanent military presence on the Atlantic Ocean in the tiny Central African country of Equatorial Guinea, according to U.S. officials.
The officials declined to describe details of the secret intelligence findings. But they said the reports raise the prospect that Chinese warships would be able to rearm and refit opposite the East Coast of the U.S.—a threat that is setting off alarm bells at the White House and Pentagon.
Principal deputy U.S. national security adviser Jon Finer visited Equatorial Guinea in October on a mission to persuade President Teodoro Obiang Nguema Mbasogo and his son and heir apparent, Vice President Teodoro "Teodorin" Nguema Obiang Mangue, to reject China's overtures. Article continues here
Intel Analysts Needed - 'Slow-Boil Crisis': DIA Needs More Capability to Track Russian, Chinese Tech Work - DefenseOne, 6 Dec
It takes years to train intelligence analysts, but the Pentagon doesn't have "that kind of time."
The U.S. military is "in a slow-boil crisis" because of Russian and Chinese technology development, particularly in areas such hypersonics, computing, and AI, Lt. Gen. Scott Berrier, the head of the Defense Intelligence Agency, or DIA, said Monday.
"When you think about the modernization that the People's Republic of China has undergone over the last 25 to 30 years, it truly is incredible," Berrier said, especially in space and cyber. "And just very recently, they have demonstrated much of that capability to include space hypersonics and other capabilities. That is very, very concerning for our nation."
... The end of the wars in Afghanistan and Iraq would seem to free up DIA assets to focus on Russia and China, but experts in one region can't generally be expected to quickly be useful in another. It takes seven years to develop a DIA subject matter expert, Berrier said, "and so we don't have that kind of time." Article continues here
Mossad recruited top Iranian scientists to blow up key nuclear facility - The JC, 2 Dec
90 per cent of the plant's centrifuges were destroyed, putting the complex out of action for up to nine months.
Mossad recruited a team of Iranian nuclear scientists to carry out a covert operation which blew up one of the regime's most secure nuclear facilities earlier this year, the JC can reveal.
Up to 10 scientists were approached by Israeli agents and agreed to destroy the underground A1000 centrifuge hall at Natanz in April, though they believed that they were working for international dissident groups.
Some of the explosives they used were dropped into the compound by a drone and quietly collected by the scientists, while others were smuggled into the high security facility hidden in boxes of food on a catering lorry. The ensuing destruction caused chaos in the highest echelons of the Iranian leadership. It demolished 90 per cent of the centrifuges at the nuclear plant, delaying progress towards a bomb and putting the key complex out of action for up to nine months. Article continues here
---
Section II - IC PODCASTS, COMMENTARY, BLOG UPDATES
Dealing with the Taliban: Former Afghanistan Amb. Zalmay Khalilzad in a discussion with Former Acting D/CIA Mike Morell
Intelligence Matters: A CBS News original national security podcast hosted by former CIA acting director and CBS News national security contributor Michael Morell. Morell is crisp, precise, cautious, fair, avoids political slant, and provides remarkable insights. Not to miss.


The most recent "Intelligence Matters" podcasts/interviews by or with Mike Morell:
Nov 30 | Dealing with the Taliban: Former Afghanistan Ambassador Zalmay Khalilzad
In this episode of Intelligence Matters, host Michael Morell speaks with Zalmay Khalilzad, former U.S. Ambassador to the U.N. under President George W. Bush and Special Representative for Afghanistan Reconciliation from September 2018 to October 2021. Khalilzad and Morell discuss the history of U.S. engagement in Afghanistan, including in the period during the withdrawal of Soviet forces in 1989, after 9/11, and today. Khalilzad offers new details about the deal his team brokered with the Taliban in 2020 - including the contents of two still-secret annexes - and explains why he believes diplomatic engagement with the Taliban should continue. Khalilzad also reflects on the U.S. withdrawal from Afghanistan as well as his own role as lead negotiator under Presidents Trump and Biden

Other recent "Intelligence Matters" podcasts to stream or download:
Nov 24 | National Cyber Director Chris Inglis on Stemming Cyber Threats
Nov 17 | Defense Intelligence Agency Director LTG Scott Berrier on Global Threats
Nov 10 | Former Defense Secretary and CIA Director Leon Panetta on Top Security Threats
Nov 3 | Iran expert Norman Roule on escalating tensions with Tehran
Oct 27 | Putin's Russia: Former Ambassador Michael McFaul
Oct 20 | The Syria Conflict: Former CIA Analyst David McCloskey
Oct 13 | CIA Chief Historian David Robarge on Pivotal Global Events
Oct 6 | Hayden Center Panel on Intelligence and War in Afghanistan
More about Intelligence Matters by Michael Morell here. Podcasts also available here.
---
Does a Dead Horse Have a Right to Self-defense? - Stewart Baker, Others at Steptoe Cyberblog
Cyberblog by Steptoe & Johnson LLP — By Stewart Baker on 29 Nov 2021
Episode 386: Does a Dead Horse Have a Right to Self-defense?
Federal district judge Robert Pitman has enjoined enforcement of Texas's law regulating social media censorship. The ruling sparks a fight between me (Stewart Baker) and Nate Jones that ranges from how much weight should be given to the speech rights of social media to the Kyle Rittenhouse verdict imposed by Facebook when it decided he was guilty and wouldn't let anyone disagree. On the merits, as before, we agreed that the Obama appointee was on solid ground (for now) in applying the Tornillo line of cases saying that government should not directly regulate the editorial judgments of publishers. But the judge's ruling on the transparency and due process requirements of the law suggests that he wasn't prepared to give the law a fair shake. So, look for a competitive appeal on the topic and quite possibly a certiorari grant as well. By the time we stop beating this horse, he's long past any possible right of self-defense. Includes discussion of Wall Street Journal article on how tough it is to be a spy in a world of smartphones, biometrics, and universal surveillance cameras. Our reaction: Yup. And much more ..... Continue Reading
Some Prior Conversations:
Episode 385: International Tech Policy Week
Episode 384: What to Do About Deplatformed Data?
Episode 383: Cyber Incident Reporting Bill: Good News for K Street
Episode 382: NSO on the Hot Seat
Episode 381: Raven Mad
Episode 380: The FBI Laughs Last
Episode 379: LinkedIn, Slinkedout: Microsoft and China
Episode 378: The Federal Government is Getting Creative in Regulating Technology
Episode 377: Ransomware – Death and Diplomacy
Episode 376: AI Dystopia: Only the Elite Will Escape the Algorithm
Episode 375: China, U.S. Tech Policy: "Let Thousand Hands Throw Sand in the Gears."
---
Furor in Belarus over sanctions; 20 countries join to fight cybercrime - Latest Insights from Jack Devine of Arkin Group
The Arkin Group's Dec 3 "In Other News" letter to private clients by former Deputy Director, Operations Officer Jack Devine features...
Honduras elects first female president as greater region swings left.
Belarus threatens to retaliate after new round of sanctions.
Police in 20 countries collaborate to tackle transnational, cyber-enabled financial crime on a global scale.
Follow link here to read analyses and predictions given to their private clients on the topics from last week. There is a delay of seven days before the above topics will appear at this link.
Released 8 November 2021: "A Spymaster and a Gentleman, Jack Devine Dispels CIA Myth and Dispenses his Truth" on The Live Drop, Episode 56. "A wonderful discussion with an experienced spymaster himself who's knowledge of intelligence history drives vivid and prescient insights from the past into the future. Jack dispels some persistently inaccurate mythology, and also clarifies why code phrases need not be improvised."
---
Spies, Lies, Algorithms & Sex Crimes; HBO Documentary on CIA Torture - The Latest... from Jeff Stein's provocative "SpyTalk" series...

Dec 5: "New HBO Documentary on CIA Torture Has a John Le Carré Vibe" by Jeff Stein
Alex Gibney's 'The Forever Prisoner' plumbs CIA desperation to discredit FBI methods
Dec 2: "Spies, Lies, Algorithms & Sex Crimes" podcast by Jeff Stein with cohost Jeanne Meserve
This week's SpyTalk podcast has it all. We talk with Hoover Institution cyber expert Amy Zegart
Nov 28: "Spies in the Ointment: Which Way Will FBI, CIA Swing if Trump Returns?" by Jeff Stein
Intelligence veterans anxious about Trump reelection prospects—'by any means necessary'
Nov 17: "The Endless CIA-Oswald Coverup" by Jeff Stein
Another JFK Assassination Anniversary arrives with still buried secrets
Nov 17: "The CIA Swamp in a Novel Nutshell" by Peter Eisner
An ex-CIA man's debut thriller dives deep into politics amid foreign threats
Nov 13: "Updated: Steele Dossier in Tatters" by Jeff Stein
Kick 'em when they're up, kick 'em when they're down
Readers, for a brief time, can subscribe for free for articles and weekend podcasts here.
---
Russia Ignores US/NATO on Ukraine Invasion; Genomic Surveillance Failure; Why DHS Intel Undersecretary Became 3X Whistleblower; more from Inside the SCIF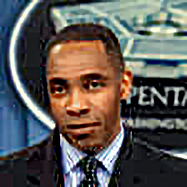 Inside the SCIF by JJ Green, WTOP - Issue #141, 2 Dec has details on... Russia Ignores US and Western Warnings about Ukraine Invasion; Why that is; What Drives the Lack of Unity - Biden camp discord, Harris problems, Bickering Within Party; Joint Statement on Sanctions Imposed on Belarus; Why U.S. Missed Incoming Omicron - Failure of Genomic surveillance?; Overconfident China Might Miscalculate; China's new Swarming Drones; Russian Sentenced for Hosting Cybercriminals; Meta Does Clean-up of Chinese Disinfo Accounts/Pages; U.S. will PNG 54 more Russian Diplomats; What's with Kim's Weight Loss?; and more.

Target USA Podcast 308 is on: Whistleblower exposes how DHS officials tried to keep intel on Russia secret
Brian Murphy blew the whistle three times while Acting as Undersecretary of Intelligence at DHS. He talks about widespread efforts to manipulate intelligence for political purposes. He says top officials were not bound by ethics, but loyalty to President Donald Trump.

And "The Hunt" explores: School-shooting suspect charged with terrorism
J.J. Green speaks with retired FBI Special Agent Tom O'Connor who explains why the charge of terrorism was added to the charges facing the 15-year-old suspect in the Oxford High School shooting in Michigan. The suspect was charged with one count of terrorism as well as four counts of murder, among other charges.
---
Section III - BROUGHT TO OUR ATTENTION BY MEMBERS
Traditional Espionage Challenged by Ubiquity of Emerging Technologies - Ali Soufan in Intelbriefs
One of the cardinal rules of human intelligence (HUMINT) tradecraft is to always know your "status," meaning whether an intelligence officer is under surveillance or not. Intelligence officers and the agents they handle must know that their meetings or activities are free from surveillance. Information obtained from a compromised relationship is itself compromised, with cascading effects if undetected. To that end, surveillance detection is a cornerstone of intelligence work. How that is accomplished in an age of surveillance across the board is a primary challenge for all intelligence agencies. The basics of an asset meeting are well known from Hollywood movies—the officer determines if they are free from surveillance by a carefully planned route and well-chosen locations. This and other tactics would reveal if someone (e.g. host country police or intelligence service, third-country rival intelligence service, terrorist or criminal entities, etc.) were following the officer. The task is risky and never ending, but it has been manageable. The issue now, one that has grown more important in recent years, is how do you detect if you're being "followed" if no one is actually following you but you are still very much under surveillance? Article continues here
AIS Spoofing - Fake Ship Positions Could Start A War - Covert Shores
Everyone (and their mother) has discovered AIS signals. When there is a major confrontation at sea, or a ship gets stuck in the Suez Canal, it's a race to the data used to track ships. But like any form of Open Source Intelligence (OSINT) the signals you get may be misleading. They may even be fake.
In fact that is happening more and more frequently. Here's how.
See YouTube video here; Article "Russian ship loitering near undersea cables" on Yantar spy ship and possible role in tapping/severing international cables here
Remembering Pearl Harbor - U.S. National Archives, 7 Dec
80 years ago today, on the morning of December 7, 1941, Japanese bombers and torpedo planes staged a surprise attack on the U.S. Pacific fleet anchored at Pearl Harbor, Hawaii, propelling the United States into World War II. In less than 2 hours, the U.S. Pacific Fleet was devastated, and more than 3,000 Americans were either killed or wounded.
Each year, we acknowledge the work done and sacrifices made by our men and women in uniform. On this date, our country remembers and reflects 80 years later on the attack on Pearl Harbor, Hawaii, on December 7, 1941. The National Archives and Records Administration is proud to serve veterans and their families, especially through our work at the National Personnel Records Center in St. Louis, MO. In addition to veterans' records, our holdings include historical materials, such as photographs, video footage, and military records, which chronicle the military's history and battles.
Videos, articles, maps, speeches, personal accounts of the mayhem, responses to claims FDR misled the public about coming war, more. Start your explorations here
Coming in from The Cold: Untold Stories from the Cold War - Podcast series by Center for Naval Analyses
Coming in from the Cold explores forgotten—or never-remembered—national security policy initiatives, incidents and events during the Cold War. In each episode Cold War Historian Bill Rosenau, will sit down with experts on a wide range of topics to discuss these events and how they are relevant to today's challenges.
Episode 34: The Wall of Honor's First Star
Robin Shwetzer a retired DIA analyst, and Nicholas Dujmovic, a retired CIA analyst, join Bill to discuss the story of Douglas Mackiernan, a CIA officer killed in Tibet in 1950 while fleeing the Communist Chinese Revolution, and the effort to repatriate his remains. Robin is working with her husband Lou Shwetzer on new research that may locate Mackiernan's gravesite.
The interview runs 37 minutes and is found here as well as other episodes worth your time.
---
Section IV - Books, Research Requests, Jobs, Obituaries
Books — Newly Released, Overlooked, Forthcoming
Capital of Spies: Intelligence Agencies in Berlin During the Cold War
by Sven Felix Kellerhoff and Bernd von Kostka, trans by Linden Lyons
(Casemate, Dec 2021)
For almost half a century, the hottest front in the Cold War was right across Berlin. From summer 1945 until 1990, the secret services of NATO and the Warsaw Pact fought an ongoing duel in the dark. Throughout the Cold War, espionage was part of everyday life in both East and West Berlin, with German spies playing a crucial part of operations on both sides: Erich Mielke's Stasi and Reinhard Gehlen's Federal Intelligence Service, for example. The construction of the wall in 1961 changed the political situation and the environment for espionage—the invisible front was now concreted and unmistakable. But the fundamentals had not changed: Berlin was and would remain the capital of spies until the fall of the Berlin Wall, a fact which makes it all the more surprising that there are hardly any books about the work of the secret services in Berlin during the Cold War. Journalist Sven Felix Kellerhoff and historian Bernd von Kostka describe the spectacular successes and failures of the various secret services based in the city.
Book may be ordered here.
---
The Ledger: Accounting for Failure in Afghanistan
by David Kilcullen and Greg Mills
(Hurst, Dec 2021)
"These things happened. They were glorious and they changed the world," said Charlie Wilson, of America's role backing the anti-Soviet mujahideen. "And then we fucked up the endgame." With no support for Afghanistan after that war, the vacuum was filled by the Taliban and bin Laden. The Ledger assesses the West's similarly failed approach to Afghanistan after 9/11—in military, diplomatic, political and developmental terms. Dr David Kilcullen and Dr Greg Mills are uniquely placed to reflect backwards and forwards on the Afghan conflict: they worked with the international mission both as advisers and within the Arg, and they have considerable experience of counterinsurgency and stabilisation operations elsewhere in the world. These two experts show that there is plenty of blame to go around when explaining the failure to bring peace to Afghanistan after 9/11. The signs of collapse were conveniently ignored, in favour of political narratives of progress and success. Yet for Afghans, the war and its geopolitical effects are not over because NATO is gone—Afghanistan remains globally connected through digital communications and networks. This book explains why and where failings in Afghanistan happened, warning against exceptionalist approaches to future peacebuilding missions around the globe.
Book may be ordered here.
---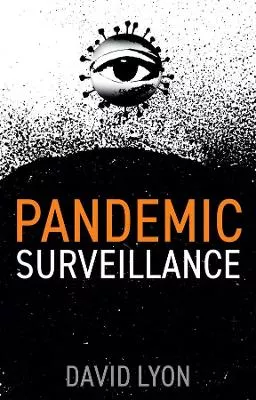 Pandemic Surveillance
by David Lyon
(Polity, Dec 2021)
The COVID-19 pandemic has disrupted life as we knew it. Lockdowns, self-isolation and quarantine have become a normal part of everyday life. Pandemic surveillance allows governments and corporations to monitor and surveil the spread of the virus and to make sure citizens follow the measures they put in place. This is evident in the massive, unprecedented mobilization of public health data to contain and combat the virus, and the ballooning of surveillance technologies such as contact-tracing apps, facial recognition, and population tracking. This can also be seen as a "pandemic of surveillance." Lyon tracks the development of these methods, examining different forms of pandemic surveillance, in health-related and other areas, from countries around the world. He explores their benefits and disadvantages, their legal status, and how they relate to privacy protection, an ethics of care, and data justice. Questioning whether this new culture of surveillance will become a permanent feature of post-pandemic societies and the long-term negative effects this might have on social inequalities and human freedoms, Lyon highlights the magnitude of COVID-19-related surveillance expansion. It also underscores the urgent need for new policies relating to surveillance and data justice in the twenty-first century.
Book may be ordered here.
Seeking Intelligence Analysis Instructor for Spring Semester, U of Mount Union, Alliance, Ohio
My name is Michael Grossman and I am a professor at the University of Mount Union in Alliance, OH. I am writing to ask for help in locating someone in your organization who would be interested in teaching our course on intelligence analysis. This course is typically taught by an adjunct with intelligence analysis experience (she is a former CIA analyst). Unfortunately, due to a health emergency she is unable to teach the class this Spring semester.
If any of your members would be interested in this opportunity please have them contact our department chair as soon as possible (schortf@mountunion.edu). He will be happy to provide additional information on the course.
Here is the course description, if anyone is interested:
The purpose of this course is to introduce the student to the departments and agencies—collectively known as the Intelligence Community (IC). Students will gain a detailed understanding of the definition of intelligence and the role it plays in national security policy. The course will examine the intelligence process, how the IC analyzes threats, and how intelligence fits into American government more broadly in terms of public policy development, bureaucratic politics, and international relation.
Michael Grossman PhD, Professor of International Affairs and National Security, Department of Social Science, University of Mount Union, Alliance, OH 44601, 330.829.8740, GROSSMMO@mountunion.edu
Author of Bio on Gen Walter Joseph Cawthorn, DG of ASIS (1960-68) - seeking any AFIO members who might have met him or when he visited with Allen Dulles.
I am an Australian writer working on a biography of an Australian spymaster, General Walter Joseph CAWTHORN, who was director General of the Australian Secret Intelligence Service, (ASIS) from 1960 to 1968. I know that Cawthorn met with Allen Dulles when he was DCI and was wondering if any of your members also met him. If you did, I would appreciate hearing from you in the strictest confidence. Alan Fewster can be reached at fewsteralan@gmail.com.
As background: Alan Fewster is a former journalist and diplomat. His previous books are: "The Charles Family's War: A gripping story of twin brothers during World War II"; "Capital Correspondent, the Canberra Letters of Edwin Charles"; "Trusty and Well Beloved, a life of Sir Keith Officer, Australia's first diplomat"; and the "Bracegirdle Incident, How an Australian communist ignited Ceylon's independence struggle." He has also written many articles and opinion pieces.
Seeking U.S. Women Intelligence Officers who served in Germany at some time between 1950 to 1990
I am a journalist for DER SPIEGEL, the biggest politicial news magazine in Germany.
Together with my colleague Maik Baumgärtner, I am currently researching a book project on women who worked for intelligence services and what their work meant for the services.
Therefore we are looking for women who worked for American intelligence agencies in Germany between 1950 and 1990.
We welcome on or off the record talks.
To respond, contact Ann-Katrin Müller at ann-katrin.mueller@spiegel.de
Redakteurin | Hauptstadtbüro
DER SPIEGEL GmbH & Co. KG, Alexanderufer 5, 10117 Berlin, M +49 170 560 8301, Threema-ID: 78XAU7T3
Chenega Enterprises and Solutions (ChESS) LLC is identifying Subject Matter Experts(SME) for potential FBI SME Contract work soon to be awarded.
Counter Intelligence SME Contract work at the Wright Patterson AFB, Dayton Ohio on the China Counterespionage & Technology Transfer section, China Technology Transfer Unit (CTT2/CTTU), Counterespionage SME (REDEYE task force).
Responsibilities Support a full spectrum of counterintelligence, counterproliferation, and technology transfer operations and investigations to include program management administration, training, case investigative coordination, and other related duties as assigned. Conduct reviews and assessments of CTTU focused technology transfer programs and operations. Complete written reports which summarize reviews and assessments in a format specified by the FBI technical supervisor. Address actions by FBIHQ and/or FBI field offices to assess counterintelligence program effectiveness regarding counterproliferation and illicit technology transfer matters. Provide CD management with assessments and guidance in formulating CD policy, resource utilization and outreach to the USIC. Assist CTTU or field personnel in assessing information used in intelligence reporting of counterproliferation or illicit technology transfer matters and make recommendations or corrections as necessary. Identify and report on opportunities and methods to improve case and program management of CTTU investigations, operations, and programs. Assess field personnel training proficiency regarding counterproliferation and illicit technology transfer matters and make recommendations to improve training standards and activities. Participate in counterproliferation and technology transfer conferences and seminars as required by the FBI technical lead. Travel domestically as required. Other duties as assigned. Qualifications Required to adhere to all government agency guidelines as it applies to COVID vaccine Attestation/Restrictions. Required to adhere to all government agency guidelines as it applies to COVID vaccine Attestation/Restrictions. US citizenship. Possess a minimum of 6 years federal law enforcement investigation experience, including extensive involvement in counterintelligence, counterproliferation/technology transfer, criminal, or cyber investigations. Possess contemporary knowledge of the primary threat focus of CTTU, to include foreign intelligence services structures, operations and tradecraft, methodologies, and motivators. Must possess have a current, within four years, CI Polygraph from the FBI, or an approved agency prior to report date. Ability to obtain and maintain a Top Secret (TS) / Sensitive Compartmented Information (SCI).
The FBI is looking for Counterintelligence SME to support the FBI Counterintelligence Foreign Investment Unit (FIU).
The FBI is looking for Counterintelligence Training SME to support the FBI Counterintelligence Training Center (CITC). CITC is tasked with training field agents, supervisors and non-agent personnel in CI investigation.
The FBI is seeking an Counterintelligence SME with extensive knowledge in the East Asia region.
TO APPLY OR EXPLORE any of the above: contact Jessica Lewis, Jessica.Lewis@chenega.com for additional information.
Scientific and Technical Intelligence Liaison Officer (STILO) with JHU/APL - Laurel, Maryland
Are you seeking an opportunity to learn about foreign weapons systems? Do you take pride in your expert knowledge of adversary capabilities? If so, we're looking for someone like you to join our team at APL. We are seeking an Assistant Scientific and Technical Intelligence Liaison Officer (Assistant STILO) to help us to inform APL's research and development of sensitive technologies for the U.S. Government. You will assist the Scientific and Technical Intelligence Liaison Officer (STILO) in the National Security Analysis Department (NSAD). This position is designed for a creative, dynamic individual who fosters excellence and innovation, who has a passion for research, and effectively partners to ensure systems developed by APL for the U.S. Government are capable of addressing the most stressing future threats. This position provides strategic, forward leaning intelligence to lead APL and our sponsors to understand the threat environment; and the integration of threat analysis into current and future technology development, studies, and operational analyses. More about this position is here.
Assistant/Associate Professor- Intelligence Analysis (IA) at James Madison University, Harrisonburg, VA
Position Type Instructional Faculty - Full Time
College/Division College of Integrated Science and Engineering
Department 100060 - Integrated Science and Technology
Pay Rate Commensurate with Experience
Full job announcement and to apply is here
---
Paul Feldman, SIS Naval Intelligence Officer
Paul E. Feldman, 78, SIS Naval Intelligence Officer, died 2 December 2021 in Severna Park, MD
Born in Washington, DC, Paul graduated from Randle Highlands Elementary School and Anacostia High School and served in the U.S. Air Force in Riverside, CA for four years. Upon returning to the DC area, he began working in naval intelligence while completing his bachelor's degree in oceanography from the George Washington University. Paul enjoyed a lengthy career in the intelligence community, ultimately becoming a member of the Senior Intelligence Service in 1996.
After retiring in 2002, he worked at Raytheon for several years.
In his spare time, he enjoyed hiking and biking and was a fan of the Washington Senators/Nationals.
He is survived by his wife, Kathryn Harrison, three sons, and other family, and his Cavalier King Charles Spaniel, Ruby.
Ed Shames, last WWII "Band of Brothers," NSA Middle East Expert
Edward Shames, Col. USAR(Ret), 99, NSA Middle East Expert, died 3 December 2021. He was the last surviving officer of the historic World War II parachute infantry regiment of the US Army known as Easy Company.
During World War II, Shames "was a member of the renowned Easy Company, 506th Parachute Infantry Regiment, 101st Airborne Division now known globally as the 'Band of Brothers,'" according to the obituary. The story of Easy Company was later immortalized in the HBO miniseries "Band of Brothers," based on bestseller by Stephen E. Ambrose. Shames "was involved in some of the most important battles of the war. He made his first combat jump into Normandy on D-Day as part of Operation Overlord," according to the obituary. Shames "gained a reputation as a stubborn and very outspoken soldier who demanded the highest of standards from himself and his fellow soldiers," it said. "In Germany, he was the first member of the 101st to enter Dachau concentration camp, just days after its liberation," said the obituary. When Germany surrendered, Shames "and his men of Easy Company entered Hitler's Eagle's Nest where" Shames "managed to acquire a few bottles of cognac, a label indicating they were 'for the Fuhrer's use only,' said the obituary. "Later, he would use the cognac to toast his oldest son's Bar Mitzvah," according to the obituary.
After the war, Shames worked as an expert on Middle East affairs with the National Security Agency. He later served in the US Army Reserve Division and retired as a colonel.
Shames was preceded in death by his wife of 73 years, Ida. They traveled the world together making lifelong friends. He is survived by two sons and other family.
He continued to receive honors in the weeks leading up to his death, when the American Veterans Center gave him the Doolittle Tokyo Raiders Wings of Valor Award in November.
---
AFIO EDUCATIONAL EVENTS IN COMING TWO MONTHS....
Wednesday, 8 December 2021 - Las Vegas, NV - The AFIO Las Vegas Chapter's 2021 Christmas Dinner Party
Our last holiday event was December 2019, two long years ago. We are returning to the Los Prados Country Club for a full Christmas Buffet. And we have a special guest speaker, Rev Curt Williams, to present an uplifting message on Patriotism. As at past parties, we will have a raffle for a beautiful Christmas Basket.
The newly remodeled Los Prados Country Club is at 5150 Los Prados Cir, Las Vegas, NV 89130.
Program: 5 pm Social Hour (cash bar); 6 pm Holiday dinner buffet; 7 pm Guest Speaker - Rev. Curt Williams on "What Patriotism Means"
Fee: $45 per person at the door. Cash or check only
RSVP by 12/03/2021 to: Linda Cohn, 702-239-1370; Mary Bently, 702-544-3377; or email lasvegasafio@gmail.com
I hope to see everyone at this particularly special event for our chapter. Again, if you have any questions, don't hesitate to contact our party coordinators: Linda Cohn, 702-239-1370 or Mary Bently, 702-544-3377. See you there...Gregg Schiffbauer, President
Thursday, 9 December 2021, 6 - 8 PM EST - In-Person in Atlanta & Virtual on Zoom - AFIO Atlanta hosts SA Kevin Bryant on "Spies on the Sidelines" on NFL Espionage
AFIO Atlanta Chapter invites all AFIO members and friends to join us at our annual Christmas party and celebration of James Jesus Angleton's Birthday. Our special guest speaker is former Department of Defense Special Agent Kevin Bryant, who will speak on his forthcoming book Spies on the Sidelines: The High-Stakes World of NFL Espionage (Rowman & Littlefield July 2022). Not only does his non-fiction book contain the largest collection of football-related spy stories ever assembled, but also it's the first to explore the full arsenal of methods teams use to spy on their opponents and the countermeasures used to deter them. Spanning across all teams and eras, Bryant shines a light on the shady world of NFL espionage—from clandestine photography and hidden draft prospects to listening devices and stolen documents—along with the permissible, if sometimes questionable, spy techniques teams use day in and day out to gain an advantage over their opponents.
RSVP or questions to brian@afioatlanta.com or 404.403.8004.
All AFIO members and friends are invited!
Tuesday, 14 December 2021 - In-Person and also via Zoom Webinar - Florida Suncoast AFIO Chapter Luncheon features Drs. Alexopoulos and Grzegorzewski on "The Russian Role in Geopolitics."
The Florida Suncoast AFIO Chapter is meeting for a luncheon with speakers Drs. Golfo Alexopoulos, founding director of the USF Institute on Russia and Professor of Global Studies at the University of South Florida, and Mark Grzegorzewski, Resident Senior Fellow in the Department of Strategic Intelligence and Emerging Technology at Joint Special Operations University, MacDill AFB. They will be briefing on "Russia and the Russian role in current geopolitics."
At the meeting the chapter will be presenting awards to the six student scholarship recipients. Through their hard work, determination, and achievements, each has proven to be an individual that this Chapter wants to recognize and encourage to continue his or her educational and intelligence career efforts. Each has amply demonstrated and expressed interest and support for the US intelligence community's core values of patriotism, excellence, integrity, dedication and loyalty. Join us in person as we make these presentations.
In-Person Attendees: The response deadline for in-person attendees is Wednesday, December 8, with a food order form for a box lunch and a health acknowledgement form required.
Cost: luncheon cost is $15 cash or check, payable at the door.
Please contact the Chapter Secretary at michaels@suncoastafio.org to obtain more information and the necessary forms.
Virtual attendees: Zoom attendance is available with advance registration, subject to acceptance, with the same response deadline of Wednesday, December 8. Zoom registration is here.
---
Other Upcoming Events from Advertisers, Corporate Sponsors, and Others
Thursday, 9 December 2021, noon - Zoom Webinar - Virtual Spy Chat with Chris Costa - Virtual International Spy Museum Program
Join this online discussion of the latest intelligence, national security, and terrorism issues in the news. Spy Museum Executive Director Chris Costa, a former intelligence officer of 34 years, will be joined by former Principal Deputy Director of National Intelligence, The Honorable Susan M. Gordon. During her more than thirty-year career in public service, Gordon was also deputy director of the National Geospatial-Intelligence Agency and served for 27 years at the Central Intelligence Agency. Sponsored by the Honorable Mary Beth Long, International Spy Museum, Board of Directors.
Visit www.spymuseum.org.
Sunday, 12 December 2021, 2-3:30 pm EST - Zoom Webinar - James Goodall, USAF(Ret) discusses "America's Gem: 75 Years of the Lockheed Martin Skunk Works" at this Cold War Museum Webinar
Why Was the U.S. So Dominant in the Air From the Later Stages of WWII Through the Cold War? A Big Part of the Answer Was Lockheed's Legendary Skunk Works. Why Was That? Ask Someone Who Knows—And Who Saw a Lot of Things He Wasn't Supposed to See.
America's Gem: 75 Years of the Lockheed Martin Skunk Works
Drawing from his book 75 Years of the Lockheed Martin Skunk Works, Jim Goodall takes us from the beginning of the Skunk Works's first project (XP-80 Shooting Star) and follows the program through prototype build-up, first flight and, if they reached the frontline, operational service. What sets this presentation and book apart are the photos of the developmental phases of unclassified projects by Skunk Works, featuring the work of lead engineer Kelly Johnson and his team and successors, with more attention to programs that went into production and merit more detailed coverage, such as the P-80/F-94/T-33 family, C-130 family and, of course, the A-12 and SR-71.
If you are interested in the work of greatest team of aeronautical engineers ever assembled, and especially in how things looked in the developmental phases as well as final production, this is a presentation you won't want to miss.
Questions: email Jason@coldwar.org
Cost: $20, 100% of which is a contribution to the Cold War Museum.
Location: ONLINE ONLY. Eventbrite ticket buyers will receive a link to the virtual room on the Zoom platform where this event will take place. We are recording the whole event, including the Q&A, for the Museum's archives.
For more information and ticketing, please visit the Museum's Eventbrite page here for this event.
Saturday, 22 January 2022, 4-7:30 pm ET - Arlington, VA - Operation Soirée: Social Like a Spy and Save the World
Mission: Mix and Mingle Like a Pro
Spyher welcomes Val LeTellier to OPERATION SOIRÉE. Val is a retired CIA operations officer with assignments as Chief of Station (twice), Chief of Base, and Chief of Operations. He had eight field tours in the Middle East, Africa and warzones leading traditional recruitment, covert action and counterterrorism operations. Before that, he was a Special Agent for the US State Department Diplomatic Security Service (DSS). He is a Washington DC native. With coaching from senior former intelligence officers, guests will prepare for a high-stakes mission to help thwart an imminent chemical attack against the McMillan Reservoir in Washington, D.C. Guests will craft a cover story and learn how to discreetly gather information with the elicitation techniques used daily in the world of espionage. With specific requirements in hand, guests ultimately deploy to a cocktail party celebrating the opening of a new art exhibit to find their targets. Armed with new skills, they must tease out details of the attack plan that the Spyher team needs to be successful in stopping the perpetrators.
Location: Ideal lnnovations, inc., 4401 Wilson Blvd Suite 210, Arlington, VA 22203
Dress Code: Cocktail
For More Info or Questions: Spyher - Spy Tours and Events; https://spyher.co/; 703-653-0115; rosanna@spyher.co
Price: $365/pp; Buy Now
1 - 3 May 2022 - Tucson, AZ - Spies Lies & Nukes Conference
Join Valerie Plame and several of her legendary, highly decorated CIA colleagues as they dive into the secretive world of espionage.
Hear intriguing, provocative, and sometimes shocking conversations on cyber attacks, covert actions, nuclear scams, recruiting real spies from those that lived in the "wilderness of mirrors" for years.

Speakers: Valerie Plame, Conference Host and former Covert CIA Ops Officer; James C. Lawler, former Senior CIA Ops Officer; Alma Katsu, former CIA and NSA Analyst; Marc Polymeropoulos, former Senior CIA Ops Officer; Rolf Mowatt-Larssen, former Senior CIA Intelligence Officer; Mary Beth Long, former Asst SecDef for Intl Security Affairs; Glenn Carle, former Senior CIA Ops Officer; Lucy Kirk, former CIA Chief of Station and Ops Officer; Jonna Mendez, former Senior CIA Intelligence Officer; Gary C. Schroen, former Senior CIA Intelligence Officer
Topics: Some of the topics that will be presented by our experts and panelists:
"Afghanistan: Ending the Forever War"; "What is the 'Havana Syndrome'?"; "Russian election hacking / cyberwarfare"; "SoulCatcher: How to recruit a spy"; "Women in the CIA"; "Spy Fiction: What is real and what isn't?"; "The Morality and Politics of Torture"; and "The Nuclear Threat."

Location: Hacienda del Sol Guest Ranch Resort - a beautiful and historic resort 5501 N Hacienda Del Sol Rd, Tucson, AZ 85718
More information or to register visit https://www.spiesliesnukes.com/
---
In addition to the Royal Blue long sleeve shirts and gray long sleeve hoodies, the AFIO Store has the following items ready for quick shipment:
LONG Sleeved Shirts with embroidered AFIO Logo and Mugs with color-glazed permanent logo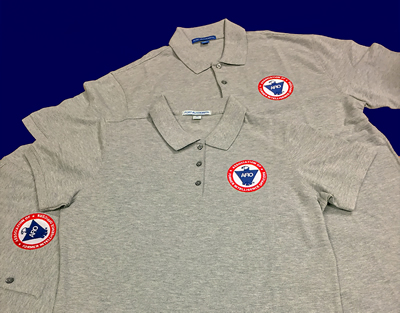 Show your support for AFIO with our long-sleeve Polo Shirts. Dark blue long sleeved shirts are shrink and wrinkle resistant fine cotton with a soft yet substantial feel. They feature a detailed embroidered AFIO seal. Get a shirt for yourself and consider as gifts for colleagues, family, and friends. Only $45 each including shipping.
Sizes of (M) men or (W) women shirts; Small, Medium, Large, XL, XXL, and XXXL. [For short sleeve shirts...they are available on discount of $25 only by email from annettej@afio.com See explanation at top right column of these Weekly Notes.]
You may pay by check or credit card. Complete your order online here or mail an order along with payment to: AFIO, 7600 Leesburg Pike, Ste 470 East, Falls Church, VA 22043-2004. Phone orders at 703-790-0320. Questions? Contact Annette at: annettej@afio.com.
---
AFIO Mug with color glazed logo. Made in America. Sturdy enough to sit on desk to hold pens, cards, paperclips, and candy.
This handsome large, heavy USA-made ceramic mug is dishwasher-safe with a glazed seal. $35 per mug includes shipping. Order this and other store items online here.
---
Guide to the Study of Intelligence and When Intelligence Made a Difference
"AFIO's Guide to the Study of Intelligence" has sold out in hard-copy.
However, it is available in digital form in its entirety on the AFIO website here.

Also available on the website here are the individual articles of AFIO's history project "When Intelligence Made a Difference" that have been published to date in The Intelligencer journal. More articles will be forthcoming in future editions.
---
Disclaimers and Removal Instructions
Weekly Intelligence Notes (WINs) are commentaries on Intelligence and related national security matters, based on open media sources, selected, interpreted, edited and produced for non-profit educational uses by members and WIN subscribers.
REMOVAL INSTRUCTIONS: We do not wish to add clutter to inboxes. To discontinue receiving the WINs:
a) IF YOU ARE A MEMBER - click here: UNSUBSCRIBE and supply your full name and email address where you receive the WINs. Click SEND, you will be removed from list. If this link doesn't open a blank email, create one on your own and send to afio@afio.com with the words: REMOVE FROM WINs as the subject, and provide your full name and email address where you are currently receiving them.
b) IF YOU ARE NOT A MEMBER, and you received this message, someone forwarded this newsletter to you [contrary to AFIO policies]. Forward to afio@afio.com the entire WIN or message you received and we will remove the sender from our membership and distribution lists. The problem will be solved for both of us.
CONTENTS of this WIN [HTML version recipients - Click title to jump to story or section, Click Article Title to return to Contents. This feature does not work for Plaintext Edition or for some AOL recipients]. If you wish to change to HTML format, let us know at afio@afio.com. The HTML feature also does not work for those who access their e-mail using web mail...however NON-HTML recipients may view the latest edition each week in HTML at this link: https://www.afio.com/pages/currentwin.htm
---
WINs are protected by copyright laws and intellectual property laws, and may not be reproduced or re-sent without specific permission from the Producer. Opinions expressed in the WINs are solely those of the editor's or author's listed with each article. AFIO Members Support the AFIO Mission - sponsor new members! CHECK THE AFIO WEBSITE at www.afio.com for back issues of the WINs, information about AFIO, conference agenda and registrations materials, and membership applications and much more!
(c) 1998 thru 2021. AFIO, 7600 Leesburg Pike, Suite 470 East, Falls Church, VA 22043-2004. Voice: (703) 790-0320; Fax: (703) 991-1278; Email: afio@afio.com
---
About AFIO | Membership Renewal | Change of Address | Upcoming Events | Chapter Locations | Corporate/Institutional Memberships | Careers in Intelligence Booklet | Guide to the Study of Intelligence | Intelligencer Journal | Weekly Intelligence Notes | To Make A Donation | AFIO Store | Member-Only Section | Code of Ethics | Home Page
Click here to return to top.
---