---
Section I - INTELLIGENCE HIGHLIGHTS
Not a Drill: Putin's Going into Ukraine This Time - Melinda Haring, National Interest, 21 Dec 2021
Putin smells weakness in Washington, Europe, and Ukraine. There's never been a better time to reclaim his "historic lands." Will we let him?
Washington is pretending that Russian president Vladimir Putin is bluffing about invading Ukraine. He isn't, and he may strike before the new year.
There are at least four reasons why. Putin, as I wrote in November for Foreign Affairs, is thinking about his legacy. Great Russian leaders grab land. Second, he doesn't see anyone stopping him. Third, he's convinced that Ukraine isn't a real country. Fourth, Putin hasn't been able to get a deal out of Ukrainian President Volodymyr Zelenskyy, and Putin sees approval for NATO membership in Ukraine only growing.
Team Biden has tried to cool down the situation, but it hasn't worked. The number of Russian forces on the border continues to increase. Article here
US, British spy agencies preparing Ukraine to withstand Russian invasion – reports - Fitsanakis in IntelNews.Org, 21 Dec 2021
British, American, and other Western intelligence agencies are quietly preparing Ukrainian military and security experts to withstand a possible Russian attack, according to a number of media reports. The New York Times reported on Monday that cyberwarfare units from the United States and the United Kingdom have been dispatched to Ukraine. Their mission is believed to be helping the former Soviet republic in confronting possible large-scale cyberattacks from Moscow.
According to The Times, Ukraine has been undergoing a widespread series of cyberattacks from Russia almost without stop... Article here
US intelligence secretly plan to train Ukraine troops to fight guerrilla war against Russia - Chris Hughes, Mirror (UK), 20 Dec 2021
US intelligence officials have secretly agreed to arm and train Ukraine troops on how to fight a guerrilla war against Russian forces if they invade. Senior officers are planning to help Ukraine forces attack advancing Moscow soldiers in rearguard assaults, mounted if they advance across the front line.
High-level meetings took place this week between the CIA and the US's Defence Intelligence Agency as officials thrashed out plans on how to hinder any Russian advance.
Russia is believed to be building up more than 175,000 soldiers behind the 250-mile ­front line through contested Donetsk and Luhansk in the east. Article here
U.S. and Britain Help Ukraine Prepare for Potential Russian Cyberassault - Sanger and Barnes, NYTimes, 20 Dec 2021
Russia has attacked Ukraine's power grid in the past, and experts say Moscow might take similar steps as it masses troops along the border.
In the closing days of 2015, the lights went out across a swath of Ukraine as Russian hackers remotely took over an electric utility's control center and flipped off one power station after another, while the company's operators stared at their screens helplessly.
The next year, the same thing happened, this time around Kyiv, the capital.
Now the United States and Britain have quietly dispatched cyberwarfare experts to Ukraine in hopes of better preparing the country to confront what they think may be the next move by President Vladimir V. Putin of Russia as he again menaces the former Soviet republic: Not an invasion with the 175,000 troops he is massing on the border, but cyberattacks that take down the electric grid, the banking system, and other critical components of Ukraine's economy and government.
Article here
US Space Force Concerns -- Tensions with Russia are now spilling into space, complicating International Space Station partnership - Davenport in WPost, 21 Dec 2021
From the possible invasion of Ukraine to the destruction of a dead satellite, Russia's actions are concerning U.S. leaders
For more than 20 years, the International Space Station has served not just as an orbiting laboratory for science but as a vehicle for diplomacy, hosting astronauts from 19 different countries who work side-by-side in space when, in some cases, their leaders could not get along on the ground.
The size of a football field and hurtling through space at 17,500 mph, the station has been a symbol of collaboration through wars and turmoil, and is, to many in the space community, worthy of a Nobel Peace Prize to recognize it as "the largest international peacetime endeavor in human history," as Dylan Taylor, a longtime space entrepreneur, argued in a 2020 blog post.
But the fragile coalition that has kept the space station going all these years is fraying, as tensions between Russia and the United States, the two main partners on the station, grow to levels not seen in years. And while the countries have kept their alliance on the station going despite geopolitical tensions, the fence that has kept the station and civil space endeavors walled off from other problems is beginning to erode. Article here
Four New "Bad Ideas in National Security" — released 21 Dec 2021 - CSIS.Org
1. Bad Idea: Turning A2/AD against China with "Archipelagic Defense" - by Lyle Goldstein
The strategy of archipelagic defense puts a premium on fortifying relevant islands in the Indo-Pacific region with anti-ship missiles, and air and missile defense systems. But political, economic, environmental, and military reasons make it a bad idea for the U.S. military. Article here
2. Bad Idea: Conflating Chinese Military Modernization Goals with a Timeline for Compelling Taiwan - by Brian Hart
Leaders in Washington and allied capitals must not allow their military and diplomatic plans for the Indo-Pacific region to be colored by misinformation about China's goals. There are a bevy of factors that could lead China to make a move against Taiwan at any time. Assuming that PLA capabilities are the sole variable in Beijing's calculus would be a costly and dangerous mistake. Article here
3. Bad Idea: Relying on Government Software - by Matthew Strohmeyer
If strategic competition is much about analyzing information for decisions faster than an adversary, software will be at the heart of that competition. The national security enterprise should engage the flywheel of innovation and free-market competition in the commercial software sector for national defense. Article here
4. Bad Idea: Expecting Olympic Boycotts to be a Useful Diplomatic Tool - by Riley McCabe and Jake Harrington
The Biden administration recently announced that no official U.S. delegation will attend the Olympic games in Beijing this winter. But a boycott of any form from the United States and partners will have little to no impact on shaping China's behavior and may in fact distract from real levers capable of curbing how the games serve Chinese leadership. Article here
---
Section II - IC PODCASTS, COMMENTARY, BLOG UPDATES
"Do CIA Operations Officers Have Special Neurological Skills Convincing Others to Steal Secrets?" Jim Lawler suggests in a discussion Moderated by Former Acting D/CIA Mike Morell
Intelligence Matters: A CBS News original national security podcast hosted by former CIA acting director and CBS News national security contributor Michael Morell. Morell is crisp, precise, cautious, fair, avoids political slant, and provides remarkable insights. Not to miss.


The most recent "Intelligence Matters" podcasts/interviews by or with Mike Morell:
Dec 15 | Former CIA Operations Officer Turned Novelist Jim Lawler
In this episode Mike Morell speaks with former CIA operations officer Jim Lawler about his years of work on counterproliferation matters and his post-CIA pursuit of writing fictional novels, including Living Lies: A Novel of the Iranian Nuclear Weapons Program. Lawler and Morell discuss the similarities between recruiting spies and developing literary plots, as well as why a keen sense of empathy is necessary to be accomplished in each. Lawler tells Morell why he believes the most successful operations officers may have a particular neurological capability for convincing spies to steal secrets, which he calls the "metaphysics of recruitment."

Other recent "Intelligence Matters" podcasts in 2021 to stream or download:
Dec 8 | China's Ambitions: Graham Allison, Hal Brands, and Ketian Zhang
Nov 30 | Dealing with the Taliban: Former Afghanistan Ambassador Zalmay Khalilzad
Nov 24 | National Cyber Director Chris Inglis on Stemming Cyber Threats
Nov 17 | Defense Intelligence Agency Director LTG Scott Berrier on Global Threats
Nov 10 | Former Defense Secretary and CIA Director Leon Panetta on Top Security Threats
Nov 03 | Iran expert Norman Roule on escalating tensions with Tehran
Oct 27 | Putin's Russia: Former Ambassador Michael McFaul
Oct 20 | The Syria Conflict: Former CIA Analyst David McCloskey
Oct 13 | CIA Chief Historian David Robarge on Pivotal Global Events
Oct 06 | Hayden Center Panel on Intelligence and War in Afghanistan
More about Intelligence Matters by Michael Morell here. Podcasts also available here.
---
Ten Pounds of Cyberlaw in a Five-pound Sack - Stewart Baker, Others at Steptoe Cyberblog
Cyberblog by Steptoe & Johnson LLP — By Stewart Baker on 13 Dec 2021
Episode 387 - Final Espisode for 2021 was Ten Pounds of Cyberlaw in a Five-pound Sack
All the cyberlitigation that didn't get filed, or decided, hit the fan last week, and we're still cleaning up. Stewart (Baker) asks Dave Aitel for sanity check a on Log4Shell. Does it really deserve a 10 out of 10 for impact? In the first of several cyberlawsuits covered in this episode, Jamil Jaffer and Stewart praise Google for a creative approach to suing cybercriminals. RICO plus a boatload of computer privacy violations are at the heart of Google's complaint against two criminals behind the Glupteba botnet. ... Other topics in this final 2021 episode include: Microsoft used litigation to take down a Chinese government network using same approach for so long botnets are only inconvenienced, not destroyed; Apple's secret, 5-year old $275 billion of investment to China; Why Tor might not be a secure as we think; A Saudi women's rights activist has brought a CFAA lawsuit against DarkMatter and its expat American employees for an iPhone hack that she says got her arrested; The recent Italian fine penalizing Amazon over a billion euros; Story of Ilya Sachkov, a Russian cybersecurity whiz kid who helped unravel the DNC attackers identities in 2016 and is now facing a Russian treason charge; Wikileaks founder Julian Assange's lost extradition battle; This right-wing French candidate's very effective campaign ad was claimed "unfit for children" by YouTube; and What it means to "impose a cost" on ransomware gangs. With this episode, the Cyberlaw Podcast bids farewell to 2021..... Continue Reading
Some Prior Conversations in 2021:
Episode 386: Does a Dead Horse Have a Right to Self-defense?
Episode 385: International Tech Policy Week
Episode 384: What to Do About Deplatformed Data?
Episode 383: Cyber Incident Reporting Bill: Good News for K Street
Episode 382: NSO on the Hot Seat
Episode 381: Raven Mad
Episode 380: The FBI Laughs Last
Episode 379: LinkedIn, Slinkedout: Microsoft and China
Episode 378: The Federal Government is Getting Creative in Regulating Technology
Episode 377: Ransomware – Death and Diplomacy
Episode 376: AI Dystopia: Only the Elite Will Escape the Algorithm
Episode 375: China, U.S. Tech Policy: "Let Thousand Hands Throw Sand in the Gears."
---
Putin Not Giving Up on Invasion; Cutting Ties with Taiwan and Over to China - Latest Insights from Jack Devine of Arkin Group
The Arkin Group's Dec 17 "In Other News" letter to private clients by former Deputy Director, Operations Officer Jack Devine features...
Regardless of what happens in the coming weeks, Putin's not giving up on Ukraine.
Nicaragua cuts ties with Taiwan as China presents itself to Central America as ready economic alternative to the United States.
As France withdraws more troops from Mali, European Union sanctions Russian private military contractor Wagner Group.
Follow link here to read analyses and predictions given to their private clients on the topics from last week. There is a delay of seven days before the above topics will appear at this link.
Released 11 December 2021 in The National Interest: Strategic Clarity Can Counter Chinese and Russian Aggression - Jack Devine and Jonathan D. T. Ward.
Released 8 November 2021: "A Spymaster and a Gentleman, Jack Devine Dispels CIA Myth and Dispenses his Truth" on The Live Drop, Episode 56. "A wonderful discussion with an experienced spymaster himself who's knowledge of intelligence history drives vivid and prescient insights from the past into the future. Jack dispels some persistently inaccurate mythology, and also clarifies why code phrases need not be improvised."
---
Russian Invasion Almost Certain; Disappointing JFK Assassination Documents - The Latest... from Jeff Stein's provocative "SpyTalk" series...

LAST MINUTE GIFT FOR CHRISTMAS OR THE NEW YEAR:
"Half Off Gift Subscriptions for Christmas"
It's the gift that keeps on giving. And now at 50% off for 1 year.
Dec 21: "Russian Invasion of Ukraine is 'Almost Certain,' Cyber Expert Says" by Jeff Stein
Putin not bluffing, argues noted cyber and statecraft expert Dmitri Alperovitch, whose Crowdstrike firm uncovered Moscow's 2016 DNC hack.
Dec 21: "Temperatures Rising in US-Russia Cold War Over Ukraine" by Jonathan Broder
Biden mulling Stinger missiles as Putin continues Ukraine border buildup.
Dec 17: "Smashed Plots, and Then Some" by Jeff Stein
Former CIA analyst Aki Peritz revisits the 2006 terrorist plot to bring down transatlantic airliners, and Jeanne Meserve plumbs hype about Chinese academic espionage here.
Dec 16: "New JFK Assassination Documents? Meh" by Gus Russo
What's really stunning is the sensational media coverage and the National Archives' release of informants' personal data.
Dec 15: "The Books Spies Loved in 2021" by Jeff Stein
A SpyTalk survey found an eclectic mix, but one debut thriller in special emerged.
Dec 8: "Visit to a Lost CIA Base in Afghanistan" by Franz J. Marty
Shkin allowed CIA to monitor al-Qaeda fighters on both sides of the Af-Pak border. Now the Taliban has it and jihadis are back.
Dec 5: "New HBO Documentary on CIA Torture Has a John Le Carré Vibe" by Jeff Stein
Alex Gibney's 'The Forever Prisoner' plumbs CIA desperation to discredit FBI methods.
Dec 2: "Spies, Lies, Algorithms & Sex Crimes" podcast by Jeff Stein with cohost Jeanne Meserve
This week's SpyTalk podcast has it all. We talk with Hoover Institution cyber expert Amy Zegart.
Readers, for a brief time, can subscribe for free for articles and weekend podcasts here.
LAST MINUTE GIFT FOR CHRISTMAS OR THE NEW YEAR: "Half Off Gift Subscriptions for Christmas" It's the gift that keeps on giving. And now at 50% off for 1 year.
---
China Military Institute Blacklist over Brain-Control Exports; Facebook Spyware; US-France Trust Shattered; and Proud Boys Recalibrating for What? - more from Inside the SCIF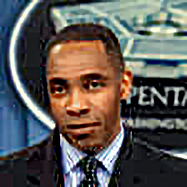 Inside the SCIF by JJ Green, WTOP - Issue #143, 16 Dec has details on... Remaining Missionaries Kidnapped in Haiti Released; CISA Director Easterly on LOG4J Threat; Facebook Warns 50,000 Victims of Spyware; CDC Cites Growing Blood-Clot Issue with J&J; Omicron Surge; Army at 98% Vaccinated; View of the Planet Failing by NYTimes; Ukraine Border Legal Matter Reveals Extent of Looming Invasion; Top Chinese Military Institute on US Export Blacklist over Brain-Control Tech; State Dept Report on Terrorism; NK Remains as State Sponsor Terror List; Some Personal Views by JJ Green on US Political Brinksmanship and Lying; Spain's Ex-PM on Political Spying Ops.

Target USA Podcast 310 is on: The U.S. and France, "This Trust Has Been Damaged"
France's Ambassador to the U.S. Phillipe Etienne says the damage done during the AUKUS blunder has not been repaired and "there is more work to do." What will it take to assuage yet another U.S. ally that has been shoved aside? We explore it in this episode
And "The Hunt" explores: Far-right nationalist group, the Proud Boys, is recalibrating
J.J. Green speaks with Michael German, a fellow with the Brennan Center for Justice's Liberty & National Security Program, on The Proud Boys, changes they seem to have undertaken, and how they're trying to expand their reach.
---
Section III - BROUGHT TO OUR ATTENTION BY MEMBERS
Avoiding a Dual Intelligence Failure on Taiwan and Ukraine - Nicholas Dujmovic in National Security Institute, 1 Dec 2021
All U.S. national security officials have the one big thing that most keeps them up at night: a crisis scenario like a massive terrorist attack, a sudden military move against our country or its allies, or a nasty surprise like the coronavirus. Intelligence professionals lie sleepless over the same potential crises, but in addition, they worry about failing to warn policymakers about the coming national security threats.
Among the worst nightmares we face today are those posed by China and Russia and what their leaders regard as the "unfinished business" of Taiwan and Ukraine. For years, China has been building its military capabilities specifically to forcibly "reunify" Taiwan with the mainland. Following the annexation of Crimea in 2014, Russia has supported an ongoing ethnic rebellion within Ukraine, and is currently amassing troops near the Ukrainian border. Chinese and Russian leaders alike have publicly lamented the "loss" of these territories and have expressed the intention of bringing them "back", even though neither was ever ruled by the regime threatening its independence. Article here
Rand Corporation Think Tank Battles 'Truth Decay' as Leadership Transition Looms - Los Angeles Business Journal, 13 Dec 2021
Outgoing Chief Executive Michael Rich: "Rand is an idea that the best way of solving complex policy problems is to start with facts and subject them to rigorous analysis," he said. "If the facts themselves can't be believed, then that's an existential threat to Rand as well as to our entire system of governance."
Rand Corp., the prominent Santa Monica-based think tank and research institution, has faced many challenges during its 75 years, most notably the winding down of the Cold War and adapting to the post-9/11 war on terror.
But now Rand faces a new challenge according to its leadership: the assault on basic established facts and objective research that has been building for the last several years. For a nonprofit like Rand, whose mission is to analyze facts to provide policy recommendations for decisionmakers, not being able to rely on commonly agreed upon facts and truths hits at the core of its business. Article here
Congressional Research Service Reports - Latest on Defense, Intelligence, Homeland Security, Cybersecurity
Systemic Vulnerabilities in Information Technology—Log4Shell - Update of 21 Dec 2021
On December, 9, 2021 a critical vulnerability in software used by millions of internet servers was discovered. Since its discovery both criminals and nation-state actors have reportedly exploited it. It is unclear how many entities are vulnerable, but it is presumed there are many. This CRS Insight describes the vulnerability and considerations for federal government response. Report here
Defense Primer: Emerging Technologies - 21 Dec 2021
Both the 2018 National Defense Strategy and senior U.S. defense and intelligence officials have identified a number of emerging technologies that could have a disruptive
impact on U.S. national security in the years to come. These technologies include * artificial intelligence, * lethal autonomous weapons, * hypersonic weapons, * directed energy weapons, * biotechnology, and * quantum technology.
As these technologies continue to mature, they could hold significant implications for congressional oversight, U.S. defense authorizations and appropriations, military concepts
of operations, and the future of war. Report here
Defense Primer: National and Defense Intelligence - 13 Dec 2021
The Intelligence Community (IC), comprised of 18 statutory elements (50 U.S.C. §3003(4)), is charged with providing insight into actual or potential threats to the U.S. homeland, the American people, and national interests at home and abroad. It does so through the production of timely and apolitical products and services. Intelligence products and services result from the collection, processing, analysis, and evaluation of information for its significance to national security at the strategic, operational, and tactical levels. Consumers of intelligence include the President, the National Security Council (NSC), designated personnel in executive branch departments and agencies, the military, Congress, and the law enforcement community. Report here
Defense Primer: Under Secretary of Defense for Intelligence and Security - 13 Dec 2021
The Under Secretary of Defense for Intelligence and Security (USD(I&S)) is a civilian official, appointed by the President and confirmed by the Senate, who reports directly
to the Secretary of Defense. The USD(I&S) is the Principal Staff Assistant and advisor to the Secretary and Deputy Secretary of Defense on intelligence, counterintelligence
(CI), security, sensitive activities, and other intelligence-related matters. On behalf of the Secretary, the USD(I&S) also exercises authority, direction, and control over Department of Defense (DOD) intelligence and security agencies, field activities, policy, processes, procedures, and products. Report here
Use of Force in Cyberspace - 10 Dec 2021
There are no internationally accepted criteria yet for determining whether a nation state cyberattack is a use of force equivalent to an armed attack, which could trigger a military response. Likewise, no international, legally binding instruments have yet been drafted explicitly to regulate inter-state relations in cyberspace. Self-defense and countermeasures for armed attacks are permitted in international law when a belligerent violates international law during peacetime, or violates the law of armed conflict during wartime. However, the term "armed attack" has no universally accepted definition and is still not well-settled with respect to cyberattacks. In addition to what constitutes an armed attack in cyberspace, questions remain over which provisions of existing international law govern the conduct of war in cyberspace. Report here
Four-part UK-USA documentary series to mark 80 years since the forging of the UK-USA intelligence alliance at Bletchley Park during WWII.
You can now watch all of the episodes on YouTube. Features insights from David Hatch, Senior Historian at the NSA, and Dr David Kenyon, Research Historian at Bletchley Park Trust, and others, find out more about how and why this alliance began, who was involved in making it a success, and why it still matters today.
No time to watch the films? Listen to one of the UK-USA themed podcast episodes. Start with our latest episode, released last week, to mark 80 years since the Japanese attack on Pearl Harbor.
Episode One: A cautious collaboration
In February 1941, four Americans arrived at Bletchley Park, starting an unprecedented intelligence alliance between the UK and USA. Why was this visit set up? What happened next? Find out in Episode One.
Episode Two: The war at sea
How did the threat to neutral US shipping in the Atlantic bring it closer into contact with World War Two? And were signals intelligence failures to blame for Japan's 'surprise' attack on Pearl Harbor? Find out in Episode Two.
Episode Three: The Bombes and Bletchley Park
In Episode Three, discover personal stories of what life was like for some of the Americans based at Bletchley Park, and learn more about the US Bombe programme.
Episode Four: War and peace
In 1945, World War Two came to an end. What did this mean for the UK and USA's intelligence alliance? Did they know 'too darned much about each other' to go their separate ways? Find out in Episode Four.
Bye-Bye 007: Where Is 008 When We Really Need Him? - John C. Wohlstetter in The Spectator, 13 Dec 2021
Sean Connery: Everyone knows which role he owned.
Time to take a break during the holidays — impossible during last year's kerfuffle after the 2020 election — and hence the delay in publishing this piece on a legend who left us on Halloween 2020; and quite a bio he had — before and after his cinematic alter ego.
Those of us who remember seeing the early films realize how risqué they were for the time, and how comparatively tame they seem now. The series should have been canceled no later than after Roger Moore's GQ-style 007. Connery made his last Bond film in 1983, Moore in 1985. Bond hanging up his Super-Spy spikes at 23 would have been plenty.
Nothing much has come along since. Bond has become an empty vessel into which anyone can be placed. How would Sir Ian react to the just-released LGBTQ 007? How many stunt-driven car chase scenes, how many ridiculously protracted digitally created fight scenes, do we need to see?
Yet much was added to Fleming's characters early on, by the original actors playing supporting roles. Article here
Also in an End of Year Bond Mood, see this YouTube video:
The Bond Bulletin Advent Calendar - John Glen, Film Director, on 21 Dec 2021
Hoping to spread some festive joy among the Bond-Fan-Community, this advent calendar is full of surprises with one new video each day until December 25. Have a wonderful Christmas time, wherever you are in the world!
John Glen, 89, is a retired English film director and editor, best known for his work on the James Bond series, editing the films On Her Majesty's Secret Service, The Spy Who Loved Me, and Moonraker, and directing the films For Your Eyes Only, Octopussy, A View to a Kill, The Living Daylights, and Licence to Kill. He shares some footage in 9-minute video here.
---
Section IV - Books, Research Requests, Jobs, Obituaries
Books — Newly Released, Overlooked, Forthcoming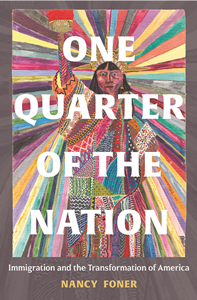 One Quarter of the Nation: Immigration and the Transformation of America
by Nancy Foner
(Princeton Univ Press, Feb 2022)
An account of how the 1965 Hart-Celler Act, in broadening immigration beyond European quotas, transformed the racial makeup, economy, and politics of the U.S. Foner puts a rare positive spin on the story of how immigrants are fundamentally changing the U.S. An astonishing number of immigrants and their children—nearly eighty-six million of them—now live in the US. Together, they have transformed the American experience in profound and far-reaching ways that go to the heart of the country's identity and institutions. Unprecedented in scope, Foner traces how immigration has reconfigured America's racial order—and, importantly, how Americans perceive race—and played a pivotal role in reshaping electoral politics and party alignments. It discusses how immigrants have rejuvenated some urban centers as well as a few rural communities, and examines how they have strengthened the economy, fueled growth of old industries and spurred the formation of new ones. It, however, ignores the costs. Foner seeks to demonstrate how immigration has touched certain aspects of American culture, music, food, films, books. While many books look at how America changed immigrants, this one examines how they changed us. It reminds us that immigration has long been a part of American society, and shows how immigrants and their families continue to redefine who we are as a nation.
Book may be ordered here
---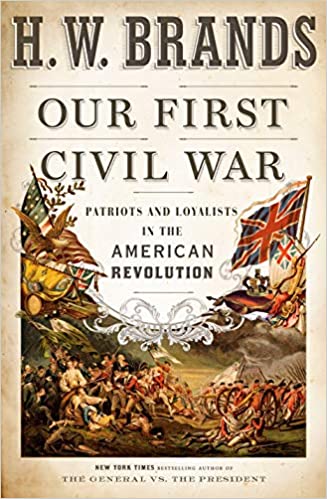 Our First Civil War: Patriots And Loyalists In The American Revolution
by H.W. Brands
(Doubleday, Nov 2021)
"Americans tend to forget that we have always been at war with one another—even in the beginning…. Brands tells the story of the American Revolution as it really unfolded—as a civil war between colonial patriots and those loyal to the British Crown and Parliament. Division, Brands reminds us, is as American as unity." —Jon Meacham, author
A narrative of the American Revolution that shows it to be more than a fight against the British: it was also a violent battle among neighbors forced to choose sides, Loyalist or Patriot. What causes people to forsake their country and take arms against it? What prompts their neighbors, hardly distinguishable in station or success, to defend that country against the rebels?  That is the question Brands answers. George Washington and Benjamin Franklin were the unlikeliest of rebels. Washington in the 1770s stood at the apex of Virginia society. Franklin was more successful still, having risen from humble origins to world fame. John Adams might have seemed a more obvious candidate for rebellion, being of cantankerous temperament. Even so, he revered the law. Yet all three men became rebels against the British Empire that fostered their success. Others in the same circle of family and friends chose differently. William Franklin might have been expected to join his father, Benjamin, in rebellion but remained loyal to the British. So did Thomas Hutchinson, a royal governor and friend of the Franklins, and Joseph Galloway, an early challenger to the Crown. They soon heard themselves denounced as traitors—for not having betrayed the country where they grew up. Native Americans and the enslaved were also forced to choose sides as civil war broke out around them. After the Revolution, the Patriots were cast as heroes and founding fathers while the Loyalists were relegated to bit parts best forgotten. This book reminds us that before America could win its revolution against Britain, the Patriots had to win a bitter civil war against family, neighbors, and friends.
Book may be ordered here.
---
Coco at the Ritz: A Novel
by Gioia Diliberto
(Pegasus Books, Dec 2021)
Though her name is synonymous with elegance and chic, the iconic Coco Chanel had a complicated dark side, and in late August 1944, as WWII drew to a close, she was arrested and interrogated on charges of treason to France. Many of the facts are lost to history, partly through Chanel's own obfuscation, but this much is known: the charges grew out of her war-time romance with a German spy, and one morning two soldiers from the French Forces of the Interior—the loose band of Resistance fighters, soldiers and private citizens who took up arms in the wake of the Liberation of Paris—led Chanel from her suite at the Ritz Hotel in Paris to an undisclosed location for questioning. What transpired during her interrogation, who was present, and why she was set free when so many other women who'd been involved with German men (willingly or otherwise) had their heads shaved or were imprisoned, remains a mystery. In novel Diliberto explores Chanel's motivations and portrays the battle of wits that could have been her interrogation. Was Chanel a collaborator? Though the Occupation of France offered a stark contrast between good and evil, few people are wholly heroes or villains in wartime. Most citizens were like old shoes floating in murky waters: battered and torn, riding the turbulent flow, trying to survive. Chanel emerges from these pages as a woman who owns her decisions, no matter the consequences. Shows the choices one woman made when the stakes were the highest. In today's world, it is a cautionary tale about the necessity of standing against evil when it stares you in the face.
Book may be ordered here.
Seeking Intelligence Analysis Instructor for Spring Semester, U of Mount Union, Alliance, Ohio
My name is Michael Grossman and I am a professor at the University of Mount Union in Alliance, OH. I am writing to ask for help in locating someone in your organization who would be interested in teaching our course on intelligence analysis. This course is typically taught by an adjunct with intelligence analysis experience (she is a former CIA analyst). Unfortunately, due to a health emergency she is unable to teach the class this Spring semester.
If any of your members would be interested in this opportunity please have them contact our department chair as soon as possible (schortf@mountunion.edu). He will be happy to provide additional information on the course.
Here is the course description, if anyone is interested:
The purpose of this course is to introduce the student to the departments and agencies—collectively known as the Intelligence Community (IC). Students will gain a detailed understanding of the definition of intelligence and the role it plays in national security policy. The course will examine the intelligence process, how the IC analyzes threats, and how intelligence fits into American government more broadly in terms of public policy development, bureaucratic politics, and international relation.
Michael Grossman PhD, Professor of International Affairs and National Security, Department of Social Science, University of Mount Union, Alliance, OH 44601, 330.829.8740, GROSSMMO@mountunion.edu
Author of Bio on Gen Walter Joseph Cawthorn, DG of ASIS (1960-68) - seeking any AFIO members who might have met him or when he visited with Allen Dulles.
I am an Australian writer working on a biography of an Australian spymaster, General Walter Joseph CAWTHORN, who was director General of the Australian Secret Intelligence Service, (ASIS) from 1960 to 1968. I know that Cawthorn met with Allen Dulles when he was DCI and was wondering if any of your members also met him. If you did, I would appreciate hearing from you in the strictest confidence. Alan Fewster can be reached at fewsteralan@gmail.com.
As background: Alan Fewster is a former journalist and diplomat. His previous books are: "The Charles Family's War: A gripping story of twin brothers during World War II"; "Capital Correspondent, the Canberra Letters of Edwin Charles"; "Trusty and Well Beloved, a life of Sir Keith Officer, Australia's first diplomat"; and the "Bracegirdle Incident, How an Australian communist ignited Ceylon's independence struggle." He has also written many articles and opinion pieces.
Seeking U.S. Women Intelligence Officers who served in Germany at some time between 1950 to 1990
I am a journalist for DER SPIEGEL, the biggest politicial news magazine in Germany.
Together with my colleague Maik Baumgärtner, I am currently researching a book project on women who worked for intelligence services and what their work meant for the services.
Therefore we are looking for women who worked for American intelligence agencies in Germany between 1950 and 1990.
We welcome on or off the record talks.
To respond, contact Ann-Katrin Müller at ann-katrin.mueller@spiegel.de
Redakteurin | Hauptstadtbüro
DER SPIEGEL GmbH & Co. KG, Alexanderufer 5, 10117 Berlin, M +49 170 560 8301, Threema-ID: 78XAU7T3
Chenega Enterprises and Solutions (ChESS) LLC is identifying Subject Matter Experts(SME) for potential FBI SME Contract work soon to be awarded.
Counter Intelligence SME Contract work at the Wright Patterson AFB, Dayton Ohio on the China Counterespionage & Technology Transfer section, China Technology Transfer Unit (CTT2/CTTU), Counterespionage SME (REDEYE task force).
Responsibilities Support a full spectrum of counterintelligence, counterproliferation, and technology transfer operations and investigations to include program management administration, training, case investigative coordination, and other related duties as assigned. Conduct reviews and assessments of CTTU focused technology transfer programs and operations. Complete written reports which summarize reviews and assessments in a format specified by the FBI technical supervisor. Address actions by FBIHQ and/or FBI field offices to assess counterintelligence program effectiveness regarding counterproliferation and illicit technology transfer matters. Provide CD management with assessments and guidance in formulating CD policy, resource utilization and outreach to the USIC. Assist CTTU or field personnel in assessing information used in intelligence reporting of counterproliferation or illicit technology transfer matters and make recommendations or corrections as necessary. Identify and report on opportunities and methods to improve case and program management of CTTU investigations, operations, and programs. Assess field personnel training proficiency regarding counterproliferation and illicit technology transfer matters and make recommendations to improve training standards and activities. Participate in counterproliferation and technology transfer conferences and seminars as required by the FBI technical lead. Travel domestically as required. Other duties as assigned. Qualifications Required to adhere to all government agency guidelines as it applies to COVID vaccine Attestation/Restrictions. Required to adhere to all government agency guidelines as it applies to COVID vaccine Attestation/Restrictions. US citizenship. Possess a minimum of 6 years federal law enforcement investigation experience, including extensive involvement in counterintelligence, counterproliferation/technology transfer, criminal, or cyber investigations. Possess contemporary knowledge of the primary threat focus of CTTU, to include foreign intelligence services structures, operations and tradecraft, methodologies, and motivators. Must possess have a current, within four years, CI Polygraph from the FBI, or an approved agency prior to report date. Ability to obtain and maintain a Top Secret (TS) / Sensitive Compartmented Information (SCI).
The FBI is looking for Counterintelligence SME to support the FBI Counterintelligence Foreign Investment Unit (FIU).
The FBI is looking for Counterintelligence Training SME to support the FBI Counterintelligence Training Center (CITC). CITC is tasked with training field agents, supervisors and non-agent personnel in CI investigation.
The FBI is seeking an Counterintelligence SME with extensive knowledge in the East Asia region.
TO APPLY OR EXPLORE any of the above: contact Jessica Lewis, Jessica.Lewis@chenega.com for additional information.
---
Joyce Harmon, CIA Chief of Operations Center; FBIS Bureau Chief, Austria; Dir, White House Sit Room
Joyce Anne Harmon, 70, CIA Chief Operations Center; FBIS Bureau Chief, Austria; Director White House Situation Room, died 10 December 2021 after a long battle with cancer.
Born in Savannah, GA. Her father's overseas assignments introduced Joyce to a larger world than most children experience. She went to high school at the American International School in New Delhi, India and the Taipei American School in Taiwan. She earned an AB in East Asian Studies from Brown University in 1973. Her travels, education, and interests prepared her for a career at the CIA with the Foreign Broadcast Information Service (FBIS). Much admired for her even-handed, no drama, and analytical approach to issues and problems, Joyce served in overseas stints in the UK, Cyprus, and as FBIS bureau chief in Austria. At headquarters she served as Chief of the Operations Center, and, during the Clinton Administration, was Director of the White House Situation Room (1995-1997). Retirement in 2001 gave Joyce time to explore her passions and wide-ranging interests. She studied art, history, and French and traveled to see Old Master and Italian Renaissance art, medieval architecture, and the "big five" animals in South Africa's Kruger National Park. She was an ardent supporter of the DC Public Library where she enjoyed reading. Each day began with two daily newspapers and any crossword puzzle she could find. She was a volunteer curatorial assistant at the Phillips Collection, and later became a docent at the National Gallery of Art.
Joyce will be deeply missed by her "dining club" of friends who have gathered several times a week for many decades at neighborhood watering holes. Notably, her absence will be felt by every dog within two miles of her home - she greeted each of them by name on daily walks. If wagging tails are any clue, they all knew and will miss her. She held to one longstanding, firm belief: "Dogs make everything better."
She is survived by her mother, Joyce, a sister, and other family. Her husband predeceased her.
A memorial service will be held at a later date.
Dan Mozeleski, CIA Operations Officer, Branch Chief, Military Intelligence Analyst; NSC Staff; DDI/DOE
Daniel Joseph Mozeleski, 79, CIA Operations Officer, Branch Chief, Military Intelligence Analyst, NSC Staff, DDI/DOE; died 10 December 2021 in Winchester, VA.
He was born in Scranton, PA. Dan started working early in life. He had his first job at age 11 and was a member of three labor unions by his 21st birthday. He attended the University of Scranton on scholarship, where he served in the ROTC and earned a BS in Political Science. Dan attended the Johns Hopkins School of Advanced International Studies (SAIS) in Washington, DC on scholarship from 1962-63. He was awarded an MA in International Relations from the University of Pennsylvania in 1964 and was called up to active duty as an intelligence officer in the U.S. Army before joining the Central Intelligence Agency in 1965. He continued to serve as a reserve military officer until 1972 while working at the CIA, first in the Operations Directorate and then as a military analyst in the Directorate of Intelligence. He analyzed conventional and strategic forces and programs of the Soviet Union, China, Europe. and the Middle East. Later he served as chief of three branches, one responsible for analysis of the war in Afghanistan in the 1980s, one that concentrated on NATO-Warsaw Pact security issues, and one that focused on Soviet/Warsaw Pact air forces.
Dan traveled to many countries and served several tours away from CIA Headquarters. In 1975, he was detailed to the National Security Council Staff at the White House where he was responsible for counterterrorism. In 1981 he was selected to serve in London as the CIA representative for military and economic affairs to the British Intelligence establishment. In 1989, he was detailed to the faculty of the National War College, where he developed and taught courses in strategy, intelligence, and military operations. In his second and final year he created and managed the National Security Exercise, a week-long activity, which concluded the academic year. It included the total effort of both the National War College and Industrial College of the Armed Forces, with over 400 students and 40 staff participating. He also was awarded a diploma from the National War College.
In 1991, he joined the National Intelligence Council as Assistant National Intelligence Officer for Strategic Programs where he directed National Intelligence Estimates on Soviet space and nuclear weapons programs. In 1993, Dan was offered the position of Deputy Director for Intelligence at the Department of Energy and was able to continue to use the expertise he had gained in nuclear weapons in his previous position. During his tenure, he built stronger relationships between the national weapons laboratories and the CIA. One of his key accomplishments was identifying untapped Russian intelligence sources on nuclear weapons and establishing an innovative multi-organizational effort, which successfully exploited them.
Dan left the Department of Energy in 1995 to take a position in Hawaii, a place he had grown to love. He served as Deputy CIA representative to the Pacific Command (PACOM) until his retirement in December 1998 after 34 years of service. He worked 40 weeks in his first year of "retirement" as a CIA contract instructor of Intelligence Community and other select analysts. He taught courses on various aspects of military analysis, as well as teaching classes in various parts of the U.S. mainland and Hawaii. He retired as a contractor in 2010.
Dan and wife Nancy lived in Great Falls, VA for most of their working life but moved to Berryville, VA after retirement. In 2017 they sold their "gentleman's farm" in Clarke Co. and moved to a retirement community, the Village at Orchard Ridge, in Winchester, VA. In addition to his wife, Nancy Schreibeis, Dan is survived by a son, a sister, and other family.
A memorial service will take place at Orchard Ridge at a later date.
---
AFIO EDUCATIONAL EVENTS IN COMING TWO MONTHS....
20 January 2022, 12:30-1:30 pm PST - GoToMeeting Webinar - AFIO-L.A. Chapter January Kickoff Meeting
The AFIO-Los Angeles Chapter kicks off 2022 with guest speaker Dr. Daniel Winterhalter, who recently retired as Chief Scientist, from NASA/Jet Propulsion Laboratory (JPL). He will be discussing the James Webb Space Telescope, which had a successful launch on December 25, 2021. The Webb Telescope is expected to be a primary science asset to the nation and the world. Please join us for this meeting which will take place on the GoToMeeting platform.
Additional Information: The Launch - Webb/NASA
Platform: Go To Meeting
Chapter President Autiero: "I wanted to take the time and wish all of you celebrating the upcoming Christmas Holiday the best of times! As a reminder anyone who has not yet reserved a virtual space for our upcoming meeting taking place in January to please do so, therefore you have access in advance, your participation and attendance always helps to strengthen the chapter. I look forward to seeing all of you virtually in January!"
To participate in the January webinar, email Vince Autiero, Chapter President, for meeting access link: AFIO_LA@Yahoo.com
---
Other Upcoming Events from Advertisers, Corporate Sponsors, and Others
Thursday, 20 January 2022, noon - 1 pm ET - Zoom Webinar - Virtual Spy Chat with Chris Costa and Ali Maisam Nazary - The International Spy Museum

Sign up for an online discussion with Spy Museum Executive Director Chris Costa as he is joined by Ali Maisam Nazary, Head of Foreign Relations for the National Resistance Front of Afghanistan (NRF).
The NRF is a military alliance of former Northern Alliance members and other anti-Taliban fighters who remain loyal to the Islamic Republic of Afghanistan. It was created after the 2021 Taliban offensive, under the leadership of Afghan politician and military leader Ahmad Massoud. Nazary's role with NRF grows from his deep roots in Afghanistan. He formerly hosted a weekly show on Korasan TV focusing on both current affairs and the country's history. During Abdullah Abdullah's 2014 presidential campaign he served as Abdullah's Director of Media Affairs. Nazary then left politics to become a specialist on Afghan and Central Asian government relations at Bellwether Partners. In 2016, he also became president of The Massoud Foundation USA, the North American branch of the Massoud Foundation of Afghanistan. The Foundation celebrates and studies the life and contributions of the late Ahmad Shah Massoud in order to further Afghanistan's relationship of mutual admiration, partnership, and prosperity with the people and the government of the United States. Nazary returned to politics as Head of Foreign Relations for Ahmad Shah Massoud's son Ahmad Massoud's political office in late 2018 leading to his role with NRF. Nazary graduated from UCLA in 2012 with degrees in Political Science and Iranian Studies, and he received a Master of Science degree from the London School of Economics in Comparative Politics.
Following their discussion of key issues, you'll be able to ask questions via our online platform.
More info. Or register here.
Saturday, 22 January 2022, 4-7:30 pm ET - Arlington, VA - Operation Soirée: Social Like a Spy and Save the World
Mission: Mix and Mingle Like a Pro
Spyher welcomes Paul S. to OPERATION SOIRÉE. Paul is a counterintelligence subject matter expert and served 28 years as an NCIS Agent. During that time, he worked everything from onboard and offshore counterintelligence investigations and operations worldwide to oversite activities of counterterrorism and infrastructure protection. Paul is a highly credentialed and experienced trainer. Coached by senior former intelligence officers, guests prepare for a high-stakes mission to help thwart an imminent chemical attack against the McMillan Reservoir in Washington, D.C. Guests will craft a cover story and learn how to discreetly gather information with the elicitation techniques used daily in the world of espionage. With specific requirements in hand, guests deploy to a cocktail party celebrating the opening of a new art exhibit to find their targets. With new skills, they must tease out details of the attack plan that the Spyher team needs to be successful in stopping the perpetrators.
Location: Ideal lnnovations, inc., 4401 Wilson Blvd Suite 210, Arlington, VA 22203
Dress Code: Cocktail
For More Info or Questions: Spyher - Spy Tours and Events; 703-653-0115; rosanna@spyher.co
Price: $275/pp; Buy Access Here.
1 - 3 May 2022 - Tucson, AZ - Spies Lies & Nukes Conference
Join Valerie Plame and several of her legendary, highly decorated CIA colleagues as they dive into the secretive world of espionage.
Hear intriguing, provocative, and sometimes shocking conversations on cyber attacks, covert actions, nuclear scams, recruiting real spies from those that lived in the "wilderness of mirrors" for years.

Speakers: Valerie Plame, Conference Host and former Covert CIA Ops Officer; James C. Lawler, former Senior CIA Ops Officer; Alma Katsu, former CIA and NSA Analyst; Marc Polymeropoulos, former Senior CIA Ops Officer; Rolf Mowatt-Larssen, former Senior CIA Intelligence Officer; Mary Beth Long, former Asst SecDef for Intl Security Affairs; Glenn Carle, former Senior CIA Ops Officer; Lucy Kirk, former CIA Chief of Station and Ops Officer; Jonna Mendez, former Senior CIA Intelligence Officer; Gary C. Schroen, former Senior CIA Intelligence Officer
Topics: Some of the topics that will be presented by our experts and panelists:
"Afghanistan: Ending the Forever War"; "What is the 'Havana Syndrome'?"; "Russian election hacking / cyberwarfare"; "SoulCatcher: How to recruit a spy"; "Women in the CIA"; "Spy Fiction: What is real and what isn't?"; "The Morality and Politics of Torture"; and "The Nuclear Threat."

Location: Hacienda del Sol Guest Ranch Resort - a beautiful and historic resort 5501 N Hacienda Del Sol Rd, Tucson, AZ 85718
More information or to register visit https://www.spiesliesnukes.com/
---
In addition to the Royal Blue long sleeve shirts and gray long sleeve hoodies, the AFIO Store has the following items ready for quick shipment:
LONG Sleeved Shirts with embroidered AFIO Logo and Mugs with color-glazed permanent logo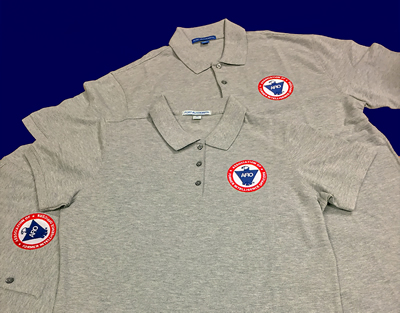 Show your support for AFIO with our long-sleeve Polo Shirts. Dark blue long sleeved shirts are shrink and wrinkle resistant fine cotton with a soft yet substantial feel. They feature a detailed embroidered AFIO seal. Get a shirt for yourself and consider as gifts for colleagues, family, and friends. Only $45 each including shipping.
Sizes of (M) men or (W) women shirts; Small, Medium, Large, XL, XXL, and XXXL. [For short sleeve shirts...they are available on discount of $25 only by email from annettej@afio.com See explanation at top right column of these Weekly Notes.]
You may pay by check or credit card. Complete your order online here or mail an order along with payment to: AFIO, 7600 Leesburg Pike, Ste 470 East, Falls Church, VA 22043-2004. Phone orders at 703-790-0320. Questions? Contact Annette at: annettej@afio.com.
---
AFIO Mug with color glazed logo. Made in America. Sturdy enough to sit on desk to hold pens, cards, paperclips, and candy.
This handsome large, heavy USA-made ceramic mug is dishwasher-safe with a glazed seal. $35 per mug includes shipping. Order this and other store items online here.
---
Guide to the Study of Intelligence and When Intelligence Made a Difference
"AFIO's Guide to the Study of Intelligence" has sold out in hard-copy.
However, it is available in digital form in its entirety on the AFIO website here.

Also available on the website here are the individual articles of AFIO's history project "When Intelligence Made a Difference" that have been published to date in The Intelligencer journal. More articles will be forthcoming in future editions.
---
Disclaimers and Removal Instructions
Weekly Intelligence Notes (WINs) are commentaries on Intelligence and related national security matters, based on open media sources, selected, interpreted, edited and produced for non-profit educational uses by members and WIN subscribers.
REMOVAL INSTRUCTIONS: We do not wish to add clutter to inboxes. To discontinue receiving the WINs:
a) IF YOU ARE A MEMBER - click here: UNSUBSCRIBE and supply your full name and email address where you receive the WINs. Click SEND, you will be removed from list. If this link doesn't open a blank email, create one on your own and send to afio@afio.com with the words: REMOVE FROM WINs as the subject, and provide your full name and email address where you are currently receiving them.
b) IF YOU ARE NOT A MEMBER, and you received this message, someone forwarded this newsletter to you [contrary to AFIO policies]. Forward to afio@afio.com the entire WIN or message you received and we will remove the sender from our membership and distribution lists. The problem will be solved for both of us.
CONTENTS of this WIN [HTML version recipients - Click title to jump to story or section, Click Article Title to return to Contents. This feature does not work for Plaintext Edition or for some AOL recipients]. If you wish to change to HTML format, let us know at afio@afio.com. The HTML feature also does not work for those who access their e-mail using web mail...however NON-HTML recipients may view the latest edition each week in HTML at this link: https://www.afio.com/pages/currentwin.htm
---
WINs are protected by copyright laws and intellectual property laws, and may not be reproduced or re-sent without specific permission from the Producer. Opinions expressed in the WINs are solely those of the editor's or author's listed with each article. AFIO Members Support the AFIO Mission - sponsor new members! CHECK THE AFIO WEBSITE at www.afio.com for back issues of the WINs, information about AFIO, conference agenda and registrations materials, and membership applications and much more!
(c) 1998 thru 2021. AFIO, 7600 Leesburg Pike, Suite 470 East, Falls Church, VA 22043-2004. Voice: (703) 790-0320; Fax: (703) 991-1278; Email: afio@afio.com
---
About AFIO | Membership Renewal | Change of Address | Upcoming Events | Chapter Locations | Corporate/Institutional Memberships | Careers in Intelligence Booklet | Guide to the Study of Intelligence | Intelligencer Journal | Weekly Intelligence Notes | To Make A Donation | AFIO Store | Member-Only Section | Code of Ethics | Home Page
Click here to return to top.
---