---
Section I - INTELLIGENCE HIGHLIGHTS
The Iranian Nuclear Issue: Beware of Plan B - by Paul R. Pillar, former CIA, in The National Interest, 4 Jan 2022
The world would be better off without an Iranian nuclear weapon, but there are other things that would make the world, and the United States, even worse off, including a new war.
As talks resume in Vienna on reinstating the Joint Comprehensive Plan of Action (JCPOA), the multilateral agreement that restricted Iran's nuclear program, there is still ample reason to hope the negotiations succeed. The history of the past six years leaves no doubt about which state of affairs—having or not having a JCPOA—is preferable. During the three years the agreement was in effect, Iran abided by its prescribed limits and all paths to a possible Iranian nuclear weapon remained closed. In stark contrast, the three years that followed Donald Trump's reneging on the agreement demonstrated that his "maximum pressure" policy was a failure on every count. Iran's acceleration of uranium enrichment brought it far closer to the ability to build a nuclear weapon if it chooses to do so. Iran's conduct in its region became more aggressive. And the U.S. reneging contributed to the installation of a more hardline Iranian regime. Article here.
I was there Jan. 6: We need to counter foreign influence as well as address domestic division - by Michelle Van Cleave, former director of Senate security, former head of U.S. Counterintelligence, in The Hill, 4 Jan 2022 [Van Cleave serves on AFIO's Board]
"The Capitol has been breached. Lock down the SCIF and prepare to evacuate." The call to my direct line came from just off the Senate floor shortly after 2:15pm. I heard what he said, but had trouble comprehending what had happened.
A year later, we are still seeking answers.
One thing is clear: Where Americans are torn by internal conflict and mistrust, adversaries see opportunity. And they are seizing it. Unless we stop them.
The Senate "SCIF" — the large secure facility supporting the classified work of the Senate — is in the U.S. Capitol, two floors underground and behind vaulted doors. As Director of Senate Security at the time, I had only a skeleton crew on site that day due to COVID constraints. We had been monitoring intelligence updates on potential foreign threats to the Joint Session of Congress all morning, but none seemed to warrant additional precautions beyond the readiness posture already in place.
Then we got word that two bombs had been discovered just blocks away, near the Democratic and Republican parties' national headquarters, drawing police away from the Capitol to evacuate nearby buildings and cordon off the areas. That investigation was ongoing when my phone rang.
"The Capitol has been breached." How could that be? Video feeds from both chambers went dark as the Senate and then the House abruptly went into recess, and we switched our TV monitors to news coverage of what was happening directly above us...
Were these people armed? Had they brought more pipe bombs — or worse — into the building? The U.S. Capitol is a known target for foreign terrorists; were any of them among the mob that had attacked the police and were now roaming freely through the halls? Opinion continues here
How the U.S., U.K. and Pakistan Teamed Up To Stop Another 9/11 - by Aki Peritz, former CIA Analyst, the War Room, Politico, 2 Jan 2022
When historians look back on the checkered legacy of the global war on terror, they will highlight Operation OVERT as a model.
August 9, 2006. It was evening in Walthamstow, East London. Two local men had arranged to meet at the Town Hall complex to discuss an urgent matter. They met in the parking lot, briefly rummaging around in the back of one of their cars, before walking off toward the Walthamstow War Memorial. There, they leaned against a wall in the dark, chatting.
A little way off in the darkness, the command crackled over the police comms. The surveillance team watching the men from afar was ordered to move in and arrest them immediately. Their high-priority targets had converged on a single spot, and there was little time to waste. But this was Great Britain, where the police do not carry guns. These men and women were suddenly tasked to arrest the two top suspects in al-Qaeda's largest terror plot in the West since 9/11 — and they didn't have a single firearm among them. Article continues here
Two Former CIA Directors, Others, Advocate Strong Approach to Iran - Washington Institute for Near East Policy, 17 Dec 2021
Statement on Improving the Potential for a Diplomatic Resolution to the Iran Nuclear Challenge
A Statement by: Howard Berman, Michèle Flournoy, Jane Harman, Leon Panetta, David Petraeus, Dennis Ross, and Robert Satloff
The challenge of preventing Iran from acquiring a nuclear weapon—a commitment made by successive presidents of both parties—has reached a critical moment. Diplomacy appears to be moving backward, as Iran's representatives in Vienna make new maximal demands while retracting previous concessions, even as its scientists are crossing dangerous enrichment thresholds. Secretary of State Antony Blinken was right to say that the United States will not accept an approach in which Iran stalls in the talks while it advances its nuclear program. Indeed, the Vienna negotiations are in danger of becoming a cover for Iran to move toward achieving a threshold nuclear weapons capability. Full statement here
Geopolitical Trends to Watch in 2022 - by Ali Soufan in IntelBrief, 3 Jan 2022
Bottom Line Up Front: 1. Many of the most worrisome current and potential conflicts are multidimensional and could involve fighting across numerous domains—land, maritime, cyberspace—and also challenge traditional conceptions of warfare. 2. While the global jihadist movement undoubtedly received a major boost from the Taliban takeover of Afghanistan, 2022 will feature an even greater focus on Africa as the epicenter of jihadist terrorism. 3. Cyber-enabled crime will continue to reach all-time levels, creating hardships for private and government sector entities—costing billions and possibly wreaking havoc on critical infrastructure. 4. Disinformation stoked by Russian and Chinese actors will continue in an unrelenting manner throughout 2022, and its focus will be in countries holding elections.
In both 2020 and 2021, the beginning of each year started with a major event that reverberated around the world. In early January 2020, the United States killed Islamic Revolutionary Guard Corps (IRGC) commander Qassem Soleimani, escalating an ongoing tit-for-tat between Washington and Tehran. In early January 2021, insurrectionists stormed the U.S. Capitol in an attempt to overthrow the government and usurp American democracy. As 2022 begins, it is imperative to think about what geopolitical trends could have the most significant impact on global security, and how violent extremists could try to dangerously capitalize on this moment of attention as the year begins. Many of these trends will be impacted by the ongoing COVID-19 pandemic, which continues to wreak havoc heading into its third year. Predictions continue here.
Year in review: The biggest spy-related stories of 2021, parts 1, 2, 3 - Joe Fitsanakis and Ian Allen, IntelNews, 29 - 31 Dec 2021
Since 2008, when intelNews was launched, it has been our end-of-year tradition to take a look back and highlight what we believe were the most important intelligence-related stories of the past 12 months. In anticipation of what 2022 may bring in this always timely and highly volatile field, we present you with our selection of the top spy stories of 2021. They are listed below in reverse order of significance, starting from 10 and leading up to 1. This is part one in a three-part series. Series starts here. Part two is available here. Part three is here.
---
Section II - IC PODCASTS, COMMENTARY, BLOG UPDATES
"The Education of a CNN Journalist" and "Women Fighting Against ISIS" in interviews by Former Acting D/CIA Mike Morell
Intelligence Matters: A CBS News original national security podcast hosted by former CIA acting director and CBS News national security contributor Michael Morell. Morell is crisp, precise, cautious, fair, avoids political slant, and provides remarkable insights. Not to miss.


The most recent "Intelligence Matters" podcasts/interviews by or with Mike Morell:
Dec 29 | "Best Of" Intelligence Matters: Clarissa Ward
In this 'Best Of' episode of Intelligence Matters, we revisit Michael Morell's June 2021 conversation with CNN Chief International Correspondent Clarissa Ward, who shares anecdotes and personal reflections related to her memoir, "On All Fronts: The Education of a Journalist." Ward explains how the attacks on September 11, 2001, prompted her to pursue a career in broadcast journalism, and how she rose through the ranks to become an on-air correspondent. She details her experiences reporting from conflict zones in Iraq, Lebanon and Syria, and what drove her to tell the stories of people living in war-torn areas. Ward also tells Morell about her friendship with American journalist Austin Tice, as well as her efforts to search for Tice after his abduction in Syria in 2012.
Dec 22 | "Best Of" Intelligence Matters: Gayle Tzemach Lemmon
In this 'Best Of' episode of Intelligence Matters, we revisit Michael Morell's February 2021 conversation with Gayle Tzemach Lemmon, author and adjunct senior fellow at the Council on Foreign Relations. They discuss her latest book, The Daughters of Kobani, which tells the story of the Women's Protection Unit (YPJ) and their fight against ISIS alongside American forces. Lemmon discusses what she describes as the most far reaching experiment in women's equality in the least likely place in the world.

Other recent "Intelligence Matters" podcasts in 2021 to stream or download:
Dec 15 | Former CIA Operations Officer Turned Novelist Jim Lawler
Dec 08 | China's Ambitions: Graham Allison, Hal Brands, and Ketian Zhang
Nov 30 | Dealing with the Taliban: Former Afghanistan Ambassador Zalmay Khalilzad
Nov 24 | National Cyber Director Chris Inglis on Stemming Cyber Threats
Nov 17 | Defense Intelligence Agency Director LTG Scott Berrier on Global Threats
Nov 10 | Former Defense Secretary and CIA Director Leon Panetta on Top Security Threats
Nov 03 | Iran expert Norman Roule on escalating tensions with Tehran
Oct 27 | Putin's Russia: Former Ambassador Michael McFaul
Oct 20 | The Syria Conflict: Former CIA Analyst David McCloskey
Oct 13 | CIA Chief Historian David Robarge on Pivotal Global Events
Oct 06 | Hayden Center Panel on Intelligence and War in Afghanistan
More about Intelligence Matters by Michael Morell here. Podcasts also available here.
---
Putin's Posturing and Counterclaims; China and Russia Attack Free Speech - Latest Insights from Jack Devine of Arkin Group
The Arkin Group's Dec 30 "In Other News" letter to private clients by former Deputy Director, Operations Officer Jack Devine features...
Putin posturing that the West is inciting Ukraine war – threatens military action if NATO rejects terms.
Ukraine, once again, charges a former leader with helping Russia.
Democracy and freedom of speech under attack by both China and Russia.
Follow link here to read analyses and predictions given to their private clients on the topics from last week. There is a delay of seven days before the above topics will appear at this link.
Released 11 December 2021 in The National Interest: Strategic Clarity Can Counter Chinese and Russian Aggression - Jack Devine and Jonathan D. T. Ward.
Released 8 November 2021: "A Spymaster and a Gentleman, Jack Devine Dispels CIA Myth and Dispenses his Truth" on The Live Drop, Episode 56. "A wonderful discussion with an experienced spymaster himself who's knowledge of intelligence history drives vivid and prescient insights from the past into the future. Jack dispels some persistently inaccurate mythology, and also clarifies why code phrases need not be improvised."
---
Military Spies and Subversives; Favorite Articles from 2021 - The Latest... from Jeff Stein's provocative "SpyTalk" series...

Dec 31: "New Year's Flash Sale" by Jeff Stein
Half off a *forever* SpyTalk subscription!
Get 50% off forever. We must be crazy!

Dec 29: "Some of Our Favorite Things" by Jeff Stein
SpyTalk stories we especially liked over the past year
Dec 24: "Merry Christmas, Everybody!" by Jeff Stein
You, dear readers, have made every day a little Christmas for us in 2021
Dec 23: "Military Spies, and Military Subversives" by Jeff Stein, with Doug Wise and Scott MacFarlane
Former DIA deputy director Doug Wise talks about US military intelligence ops in Ukraine; WRC-TV investigative reporter Scott MacFarlane addresses military vets participation in the Jan. 6 riot
Dec 21: "Russian Invasion of Ukraine is 'Almost Certain,' Cyber Expert Says" by Jeff Stein
Putin not bluffing, argues noted cyber and statecraft expert Dmitri Alperovitch, whose Crowdstrike firm uncovered Moscow's 2016 DNC hack.
Dec 21: "Temperatures Rising in US-Russia Cold War Over Ukraine" by Jonathan Broder
Biden mulling Stinger missiles as Putin continues Ukraine border buildup.
Dec 17: "Smashed Plots, and Then Some" by Jeff Stein
Former CIA analyst Aki Peritz revisits the 2006 terrorist plot to bring down transatlantic airliners, and Jeanne Meserve plumbs hype about Chinese academic espionage here.
Dec 16: "New JFK Assassination Documents? Meh" by Gus Russo
What's really stunning is the sensational media coverage and the National Archives' release of informants' personal data.
Dec 15: "The Books Spies Loved in 2021" by Jeff Stein
A SpyTalk survey found an eclectic mix, but one debut thriller in special emerged.
Dec 8: "Visit to a Lost CIA Base in Afghanistan" by Franz J. Marty
Shkin allowed CIA to monitor al-Qaeda fighters on both sides of the Af-Pak border. Now the Taliban has it and jihadis are back.
Dec 5: "New HBO Documentary on CIA Torture Has a John Le Carré Vibe" by Jeff Stein
Alex Gibney's 'The Forever Prisoner' plumbs CIA desperation to discredit FBI methods.
Dec 2: "Spies, Lies, Algorithms & Sex Crimes" podcast by Jeff Stein with cohost Jeanne Meserve
This week's SpyTalk podcast has it all. We talk with Hoover Institution cyber expert Amy Zegart.
Readers, for a brief time, can subscribe for free for articles and weekend podcasts here.
LAST MINUTE GIFT FOR CHRISTMAS OR THE NEW YEAR: "Half Off Gift Subscriptions for Christmas" It's the gift that keeps on giving. And now at 50% off for 1 year.
---
Biden-Putin Phone Call, Optics, Ukraine, and Domestic Terrorism - more from Inside the SCIF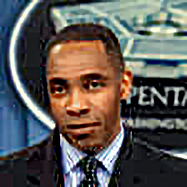 Inside the SCIF by JJ Green, WTOP - Issue #144, 30 Dec has details on... Biden's Call to Putin; The Likely Impact of that Call on Russian Troops on Ukraine Border; Biden Administration Missteps; Biden More Focused on Putin, Not Zelensky in Ukraine. What are the Optics?; Russia's Current Behavior compared to Cold War Years; Biden intends to send weapons, military training to Ukraine..

Target USA Podcast 312 is on: The 3rd anniversary of Paul Whelan's wrongful imprisonment in Russia
David, Paul's twin brother, talks with Target USA about Paul's condition, the status of his incarceration, and what the U.S. is doing.
And "The Hunt" explores: What to expect from domestic terrorists in the US in 2022
J.J. Green speaks with Dr. Hans Jakob Schindler, Sr. Director of the Counter Extremism Project, about his claim that Americans need to realize that domestic terrorism doesn't operate in a bubble.
---
Section III - BROUGHT TO OUR ATTENTION BY MEMBERS
SOFREPs 2022 Predictions - by Sean Spoonts, SOFREP (Special Operations Forces Report), 31 Dec 2021
The new year always brings the promise of new things being just on the horizon. The world is a volatile place today, with shifting economies, the continued presence of Islamist terrorism around the world, and the Great Game of competition between nations seeking diplomatic, strategic, and economic advantages around the globe.
Everyone is a prognosticator and soothsayer in the new year, so we are going to jump into the deep end on this as well. Looking at the world we see considerable economic challenges and security issues but we don't think the world will explode into war either. Here are some predictions we are willing to make for the year 2022.
Covers these regions and topics: Domestic Affairs, Europe, Serbia, Myanmar, Communist China and the Indo Pacific Region, India, Africa, Afghanistan, The War on Terrorism. Article here
International Discussions Concerning Lethal Autonomous Weapon Systems - Congressional Research Service, 21 Dec 2021
Lethal autonomous weapon systems (LAWS), or weapons designed to independently select and engage targets without the need for manual human control, could enable military operations in communications-degraded or -denied environments where traditional systems may not be able to operate. LAWS are not yet in widespread development. However, as technology advances—particularly artificial intelligence (AI)—a larger number of countries may consider developing and operating LAWS. This could hold potential implications for congressional oversight, defense investments, military concepts of operations, treaty-making, and the future of warfare. Full CRS Report here.
Third Former GlaxoSmithKline Scientist Pleads Guilty to Stealing Trade Secrets to Benefit Chinese Pharma Company - by DOJ, U.S. Attorney's Office, Eastern District of Pennsylvania, 3 Jan 2022
PHILADELPHIA – United States Attorney Jennifer Arbittier Williams announced that Lucy Xi, 44, formerly a resident of Malvern, PA, pleaded guilty to conspiracy to steal trade secrets from GlaxoSmithKline (GSK) to benefit a Chinese pharmaceutical company named Renopharma.
Lucy Xi's co-defendants, Yu Xue, Tao Li and Yan Mei, established Renopharma supposedly to research and develop anti-cancer drugs. In reality, though, the company was used as a repository of information stolen from GSK. Renopharma received financial support and subsidies from the government of China. At the time, Lucy Xi (who was married to Yan Mei) and Yu Xue were employed as a scientists at a GSK facility in Upper Merion, PA, which worked on developing biopharmaceutical products. These products typically cost in excess of $1 billion to research and develop.
In January 2015, Lucy Xi sent Yan Mei a GSK document which contained confidential and trade secret data and information. The document provided a summary of GSK research into monoclonal antibodies at that time. In the body of the e-mail, Lucy Xi wrote, "You need to understand it very well. It will help you in your future business [RENOPHARMA]."
Yu Xue, her sister, Tian Xue, and Tao Li have all pleaded guilty for their roles in this conspiracy. Yan Mei is a fugitive who currently resides in China.
"This defendant illegally stole trade secrets to benefit her husband's company, which was financed by the Chinese government," said U.S. Attorney Williams. "The lifeblood of companies like GSK is its intellectual property, and when that property is stolen and transferred to a foreign country, it threatens thousands of American jobs and jeopardizes the strategic benefits brought about through research and development. Such criminal behavior must be prosecuted to the fullest extent of the law."
"Pharmaceutical firms like GSK invest staggering amounts of time and money to develop new medications and bring them to market," said Jacqueline Maguire, Special Agent in Charge of the FBI's Philadelphia Division. "When individuals steal valuable trade secrets concerning one of these drugs, it's a threat both to that firm and beyond. After all, innovation like this propels the U.S. economy. The FBI is committed to enforcing laws that protect the nation's businesses from such theft. We will not permit American research and development to be scavenged for the benefit of other companies or countries."
The case was investigated by the Federal Bureau of Investigation and is being prosecuted by Assistant United States Attorneys Robert J. Livermore and J. Jeanette Kang.
Announcement here. Also see AFIO Now interview with John Lenczowski addressing Chinese Propaganda and Rampant Tech Theft here.
Ritchie Boys: The secret U.S. unit bolstered by German-born Jews who helped the Allies beat Hitler - by Jon Wertheim, 60 Minutes Special, 2 Jan 2022
For as casually as we often toss around the word "hero", sometimes no lesser term applies. Tonight, we'll introduce you to members of a secret American intelligence unit who fought in World War II. What's most extraordinary about this group: many of them were German-born Jews who fled their homeland, came to America, and then joined the U.S. Army. Their mission: to use their knowledge of the German language and culture to return to Europe and fight Naziism. The Ritchie Boys, as they were known, trained in espionage and frontline interrogation. And incredibly, they were responsible for most of the combat intelligence gathered on the Western Front. For decades, they didn't discuss their work. Fortunately, some of the Ritchie Boys are still around to tell their tales, and that includes the life force that is Guy Stern, age 99. Story and videos here.
The Full Story of the Ritchie Boys video 41 minute video here
Guy Stern's military mementos - 3 min video here
He Was the West's Most Important Undercover Spy. An Affair Brought It All Down - Tim Tate in Politico, 1 Jan 2022
How a Polish double agent defected and became an even more valuable asset to the West
On April 18, 1961, the case of Polish People's Republic v. Michał Goleniewski opened in the Warsaw District Military Court.
The defendant was accused of two offenses: stealing substantial quantities of state funds, most of it in hard foreign currency, and the more serious charge of "betrayal of the Homeland" — treason — under Article 83 of the Army's penal code. If convicted, the latter carried an inexorable sentence: death.
Despite the gravity of the indictments, the trial was scheduled to last just one day. Only two witnesses were summoned to give evidence; they, like the prosecutor and the three judges, were both senior officers in the army or the intelligence service.
Yet this was no Soviet-style show trial. The defendant was not present in the dock, to be photographed and filmed making a damning confession of his crimes; even had he not, by April that year, been beyond the immediate reach of Poland's government or military, there was never any likelihood that he would have been publicly arraigned.
For almost three years, Goleniewski had been the West's most important spy, working undercover inside Communist intelligence services in Poland and the Soviet Union. Using the codename "Sniper," ... Article continues here.
[NOTE: An AFIO source has told us that Goleniewski wasn't working for Urzad Bezpieczenstwa (UB), but for the Sluzba Bezpieczenstwa (SB).]
Top Reasons for Security Clearance Denial in 2021 - Marko Hakamaa, ClearanceJobs, 3 Jan 2022
Another year has passed with COVID-19 still dominating the headlines. The Defense Counterintelligence and Security Agency (DCSA) reported continued improvements in background investigation timeliness and a stable number of investigations in the inventory. The Defense Office of Hearing and Appeals (DOHA) Board reviewed 462 initial DoD security clearance denial appeals in 2021 as of their last posting. Of those 462 appeals, 335 denials were upheld, and 127 were granted clearance eligibility. As in previous years, financial issues continue to outpace all other issues combined. There was a marked increase in the number of denials involving illegal drug use, mostly stemming from the increased number of states who have legalized marijuana use. Career advice article here.
What Should You Say When Your Company Wants to Upgrade Your Clearance? - Lindy Kyzer, ClearanceJobs, 3 Jan 2022
There are three levels of security clearance – Confidential, Secret, and Top Secret. As a part of the Trusted Workforce 2.0 effort, there will also soon be just three tiers of investigations. Under the new reduced tiers, the investigations for Secret and Public Trust become basically identical, with a heightened investigation for Top Secret clearances.
It's not uncommon for a clearance holder who has a Public Trust to be submitted for a position requiring Secret level access, or for an individual with a Secret clearance to need Top Secret access. Some clearance holders wonder why their company may be asking them to upgrade their trust, or obtain a higher level of clearance. The answer boils down to two things – company need and contract requirements. Career advice article here
Keep Amazon, Google and Apple out of your conversations: A guide to protect your privacy - CNet, 22 Dec 2021
Find out what Amazon, Google and Apple employees may be able to hear, and how to opt out.
If you take a quick walk around your home, you will likely spot several Apple, Amazon and Google devices. From Echo smart speakers to smart phones and smart displays to HomePods -- maybe even the new Facebook Portal Plus -- your home probably has a smart device every several feet. The invasion of smart gadgets into your home brings understandable privacy concerns, especially since many of these companies have a controversial history of recording and reviewing users' voice data without their consent. But there are several ways to protect your privacy.
If you're concerned about your privacy, you can put a stop to strangers listening to your voice commands and completely wipe all interactions you've made with your device. These options are available for Google Home ($129 at Walmart), Amazon Echo ($35 at Amazon) and HomePod ($300 at Target) devices. Here's what to do.
HarperCollins settles lawsuit with Roman Abramovich - DW, 22 Dec 2021
The publisher settled with the Russian oligarch in a libel dispute over Catherine Belton's book "Putin's People." The author agreed to change passages reflecting his reasons for purchasing Chelsea Football Club.
UK publisher HarperCollins and Russian oligarch Roman Abramovich settled a libel suit Wednesday over the book "Putin's People" by Catherine Belton.
Article here
Russian billionaire Roman Abramovich, owner of the Chelsea football [soccer] club sued publisher HarperCollins and the author for libel over the statement in the book that Putin ordered Abramovich to buy the club. Abramovich has accepted an apology from the publisher. "The book included claims by former Putin associate Sergei Pugachev that it was on Putin's instigation in a bid to increase Russia's influence" [AFP, 12/22/2021], which Abramovich denies. (Abramovich served as the governor of Russia's Far East under Putin in the early 2000s. He bought Chelsea in 2003.)
A group of Russian oligarchs have used Britain's "relatively strict speech and publication laws, to silence unfriendly reporting"
[WP, 12/22/2021], which has drawn criticism from rights groups. Belton has said that she has been "'bombarded from all sides by lawsuits' in what [has] felt like a 'war of attrition.'" [AFP, 12/22/2021].
The Washington Post stated "Putin's People has received widespread acclaim — and stirred controversy — since its release. In a review, The Washington Post called it "an outstanding account of Putin's Russia," in which Belton "builds a strong case against Putin's corruption and the bald hypocrisy of his propaganda." [WP, 12/22/2021].
As AFIO's Peter Oleson wrote in his review "Belton's book is a guide to understanding how the Kremlin works and is fair warning to the West of Putin's aggression."
In Vol. 26, No. 1, of the Intelligencer, senior editor Peter Oleson reviewed Catherine Beldon's 2020 book, "Putin's People: How the KGB Took Back Russia and Then Took on the West." That review is available here.
---
Section IV - Books, Research Requests, Jobs, Obituaries
Books — Newly Released, Overlooked, Forthcoming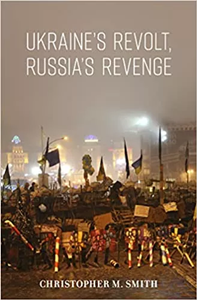 Ukraine's Revolt, Russia's Revenge
by Christopher M. Smith
(Brookings Institution Press, March 2022)
Told from the perspective of a U.S. diplomat in Kyiv, Smith provides a true story of Ukraine's anti-corruption revolution in 2013-14, Russia's intervention and invasion, and the limited role played by the United States. The author's narrative includes a wealth of information on Ukrainian high-level and street-level politics, a broad analysis of the international context, and vivid descriptions of people and places in Ukraine during the EuroMaidan Revolution. The book also counters Russia's disinformation narratives about the revolution and America's role in it. While focusing on a single country during a dramatic three-year period, the book's universal themes—among them, truth versus lies, democracy versus autocracy—possess a broader urgency for our times, particularly for the U.S. and all other countries that are the targets of Russia's cyber warfare and other forms of political skullduggery. The book also details Russia's attempt to abort the Ukrainian revolution through threats, economic pressure, lies, and intimidation. When all of that failed, the Kremlin exacted revenge by annexing Ukraine's territory of Crimea and fomenting and sustaining a hybrid war in eastern Ukraine that has killed more than 13,000 people and continues to this day.
Book may be ordered here
---
Autonomous Weapons Systems and International Norms
by Ingvild Bode and Hendrik Huelss
(McGill-Queen's University Press, Jan 2022)
Autonomous weapons systems seem to be on the path to becoming accepted technologies of warfare. The weaponization of artificial intelligence raises questions about whether human beings will maintain control of the use of force. The notion of meaningful human control has become a focus of international debate on lethal autonomous weapons systems among members of the UN: many states have diverging ideas about various complex forms of human-machine interaction and the point at which human control stops being meaningful. Authors Ingvild Bode and Hendrik Huelss present an innovative study of how testing, developing, and using weapons systems with autonomous features shapes ethical and legal norms, and how standards manifest and change in practice. Autonomous weapons systems are not a matter for the distant future – some autonomous features, such as in air defence systems, have been in use for decades. They have already incrementally changed use-of-force norms by setting emerging standards for what counts as meaningful human control. As UN discussions drag on with minimal progress, the trend towards autonomizing weapons systems continues. A thought-provoking and urgent book.
Book may be ordered here.
---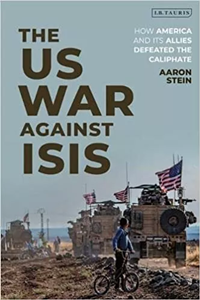 The US War Against ISIS: How America and its Allies Defeated the Caliphate
by Aaron Stein
(I.B. Tauris, Jan 2022)
The war against ISIS is often explained through the group's own rise to power. The American side of the story has not yet been told. This book records how the U.S. and its allies chose to fight the group, what the consequences have been for transatlantic relations, and how these factors may shape future wars the West decides to pursue. Based on first-person interviews with U.S. and European policymakers, and members of the military in direct combat against ISIS — from U.S and allied forces on the ground to the Kurdish fighters who fought beside them. These interviews show precisely how the West fights wars through the eyes of the people most involved in them and includes key insights about civilian decision-making as it happened. In tracing the war as it developed, the book examines the West's approach to conflict and reveals new insights such as why both the U.S. military and the civilian bureaucracy underestimated Russian military capabilities. The war was always meant to be small and focused, but its repercussions have been considerable and far-reaching, including a serious rupture in Turkish-Western relations and Russia's return to the Middle East. Author Stein shows why mistakes were made in the war against ISIS and what happens when a narrow policy focus on counterterrorism is pursued at the expense of almost all wider regional security and political concerns. At a time when the U.S might be called again to stem the rise of a terror group or to fight against a collective threat, the lessons in this book are essential.
Book may be ordered here.
Seeking Intelligence Analysis Instructor for Spring Semester, U of Mount Union, Alliance, Ohio
My name is Michael Grossman and I am a professor at the University of Mount Union in Alliance, OH. I am writing to ask for help in locating someone in your organization who would be interested in teaching our course on intelligence analysis. This course is typically taught by an adjunct with intelligence analysis experience (she is a former CIA analyst). Unfortunately, due to a health emergency she is unable to teach the class this Spring semester.
If any of your members would be interested in this opportunity please have them contact our department chair as soon as possible (schortf@mountunion.edu). He will be happy to provide additional information on the course.
Here is the course description, if anyone is interested:
The purpose of this course is to introduce the student to the departments and agencies—collectively known as the Intelligence Community (IC). Students will gain a detailed understanding of the definition of intelligence and the role it plays in national security policy. The course will examine the intelligence process, how the IC analyzes threats, and how intelligence fits into American government more broadly in terms of public policy development, bureaucratic politics, and international relation.
Michael Grossman PhD, Professor of International Affairs and National Security, Department of Social Science, University of Mount Union, Alliance, OH 44601, 330.829.8740, GROSSMMO@mountunion.edu
Author of Bio on Gen Walter Joseph Cawthorn, DG of ASIS (1960-68) - seeking any AFIO members who might have met him or when he visited with Allen Dulles.
I am an Australian writer working on a biography of an Australian spymaster, General Walter Joseph CAWTHORN, who was director General of the Australian Secret Intelligence Service, (ASIS) from 1960 to 1968. I know that Cawthorn met with Allen Dulles when he was DCI and was wondering if any of your members also met him. If you did, I would appreciate hearing from you in the strictest confidence. Alan Fewster can be reached at fewsteralan@gmail.com.
As background: Alan Fewster is a former journalist and diplomat. His previous books are: "The Charles Family's War: A gripping story of twin brothers during World War II"; "Capital Correspondent, the Canberra Letters of Edwin Charles"; "Trusty and Well Beloved, a life of Sir Keith Officer, Australia's first diplomat"; and the "Bracegirdle Incident, How an Australian communist ignited Ceylon's independence struggle." He has also written many articles and opinion pieces.
Seeking U.S. Women Intelligence Officers who served in Germany at some time between 1950 to 1990
I am a journalist for DER SPIEGEL, the biggest political news magazine in Germany.
Together with my colleague Maik Baumgärtner, I am currently researching a book project on women who worked for intelligence services and what their work meant for the services.
Therefore we are looking for women who worked for American intelligence agencies in Germany between 1950 and 1990.
We welcome on or off the record talks.
To respond, contact Ann-Katrin Müller at ann-katrin.mueller@spiegel.de
Redakteurin | Hauptstadtbüro
DER SPIEGEL GmbH & Co. KG, Alexanderufer 5, 10117 Berlin, M +49 170 560 8301, Threema-ID: 78XAU7T3
Chenega Enterprises and Solutions (ChESS) LLC is identifying Subject Matter Experts(SME) for potential FBI SME Contract work soon to be awarded.
Counter Intelligence SME Contract work at the Wright Patterson AFB, Dayton Ohio on the China Counterespionage & Technology Transfer section, China Technology Transfer Unit (CTT2/CTTU), Counterespionage SME (REDEYE task force).
Responsibilities Support a full spectrum of counterintelligence, counterproliferation, and technology transfer operations and investigations to include program management administration, training, case investigative coordination, and other related duties as assigned. Conduct reviews and assessments of CTTU focused technology transfer programs and operations. Complete written reports which summarize reviews and assessments in a format specified by the FBI technical supervisor. Address actions by FBIHQ and/or FBI field offices to assess counterintelligence program effectiveness regarding counterproliferation and illicit technology transfer matters. Provide CD management with assessments and guidance in formulating CD policy, resource utilization and outreach to the USIC. Assist CTTU or field personnel in assessing information used in intelligence reporting of counterproliferation or illicit technology transfer matters and make recommendations or corrections as necessary. Identify and report on opportunities and methods to improve case and program management of CTTU investigations, operations, and programs. Assess field personnel training proficiency regarding counterproliferation and illicit technology transfer matters and make recommendations to improve training standards and activities. Participate in counterproliferation and technology transfer conferences and seminars as required by the FBI technical lead. Travel domestically as required. Other duties as assigned. Qualifications Required to adhere to all government agency guidelines as it applies to COVID vaccine Attestation/Restrictions. Required to adhere to all government agency guidelines as it applies to COVID vaccine Attestation/Restrictions. US citizenship. Possess a minimum of 6 years federal law enforcement investigation experience, including extensive involvement in counterintelligence, counterproliferation/technology transfer, criminal, or cyber investigations. Possess contemporary knowledge of the primary threat focus of CTTU, to include foreign intelligence services structures, operations and tradecraft, methodologies, and motivators. Must possess have a current, within four years, CI Polygraph from the FBI, or an approved agency prior to report date. Ability to obtain and maintain a Top Secret (TS) / Sensitive Compartmented Information (SCI).
The FBI is looking for Counterintelligence SME to support the FBI Counterintelligence Foreign Investment Unit (FIU).
The FBI is looking for Counterintelligence Training SME to support the FBI Counterintelligence Training Center (CITC). CITC is tasked with training field agents, supervisors and non-agent personnel in CI investigation.
The FBI is seeking an Counterintelligence SME with extensive knowledge in the East Asia region.
TO APPLY OR EXPLORE any of the above: contact Jessica Lewis, Jessica.Lewis@chenega.com for additional information.
---
Jarrett Crowley, USNavy/DIA/NSA Intelligence Officer
Jarrett Hunter Crowley II, CAPT US Navy (Ret), 78, USNavy/DIA/NSA Intelligence Officer, died 5 December 2021 of cancer.
Mr. Crowley was born in Waynesboro, VA. He graduated West Virginia University in June 1966 and began his 31-year career in the US Navy. He served in Vietnam and the Mediterranean, specializing in Operational Intelligence in Naval Aviation Attack Squadrons, aircraft carriers, and as a staff intelligence officer in operations and planning. He went on to graduate from the Naval War College in Newport, RI (1979) and the Armed Forces Staff College in Joint Military Operations (1983). He was designated as Joint Staff Officer for the Defense Intelligence Agency in Intel Support Systems and as Director of Programs and Policy at the National Security Agency. He retired with the rank of Captain in 1997. He went on to a stellar career in Intelligence at the Johns Hopkins University Applied Physics Lab until retirement in 2017.
Mr. Crowley had a deep appreciation for excellent food, wine, and good conversation, which were part of his life in retirement in Rehoboth Beach, DE. He was a talented chef and an extraordinary host, with an uncanny ability to know just what his guests needed or wanted, all the while making it all seem effortless. He was an enthusiast of art, music, and Broadway theatre. His career in the Navy kindled an enduring curiosity for and love of travel, and as he and his friends wandered the globe, he often brought paintings home and in time created an impressive art collection.
Over the decades he was devoted to Scottish terriers, and they are remembered in paintings in the art collection. In retirement he drew upon his lifetime of travel adventures and created the Crowley Global Travel Agency as part of the Avoya Network, helping others in their travel adventures.
Mr. Crowley was a loyal and loving husband, son, brother, and uncle. He had a wicked sense of humor and was an incredibly gifted Mr. Fix It and had a quiet way of showing up just when his helping hand was needed. He will be deeply missed by all who were lucky enough to know him.
He is survived by his spouse, James Lee Kemp, of Rehoboth Beach, DE.; a sister, three nephews and other family.
A Celebration of Life Ceremony will be held in Rehoboth Beach, DE in early 2022, to be followed at a later date by entombment with full military honors at Arlington National Cemetery.
Mel Edgerley, Military Intelligence Officer
Melvin Warren Edgerley, 77, a Military Intelligence Officer, died 26 December 2021 in Alexandria, VA.
Mel was born in Chicago, IL and raised in Wheaton, IL. He met his wife of 54 years, Candace Brodbeck Edgerley, at Northern Illinois University. He served in the Army in Vietnam and returned to work at Arlington Hall Station. Following his service, Mel worked in Military Intelligence at Ft. Belvoir, seven years at Field Station Augsburg, Germany and after retirement, for AFMS at Ft. Belvoir. Mel was a Renaissance man: builder, artist, jeweler, problem solver, inventor, wood worker, traveler, computer specialist and teacher.
He will be remembered for his friendship and unique humor by family and friends around the world.
He is survived by wife Candace, a daughter, a son, two sisters, a brother, and other family.
Richard Marcinko, Founding Commander of SEAL Team 6
Richard Marcinko, 81, Founding Commander of SEAL Team 6, died of a heart attack on 25 December 2021 in Fauquier County, VA.
He was born in his grandmother's house in Lansford, PA, a tiny mining town. All the men in the family, Commander Marcinko wrote, were miners. "They were born, they worked the mines, they died," he wrote. "Life was simple and life was hard, and I guess some of them might have wanted to pull themselves up by the bootstraps, but most were too poor to buy boots."
He dropped out of high school and enlisted in the Navy in 1958. He was deployed to Vietnam with SEAL Team 2 in 1967, according to the National Navy SEAL Museum, which announced the death on its Facebook page.
Richard Marcinko, the hard-charging founding commander of Navy SEAL Team 6, the storied and feared unit within an elite commando force that later carried out the raid that killed Osama bin Laden.
Commander Marcinko climbed the ranks to command Team 6 and wrote a tell-all best seller that cemented the SEALs in pop culture as heroes and bad boys. Though the highly decorated Vietnam veteran led Team 6 for only three years, from 1980 to 1983, he had an outsize influence on the group's place in military lore.
After a failed 1980 mission to rescue 53 American hostages seized in the takeover of the United States Embassy in Tehran, the Navy asked Commander Marcinko to build a SEAL unit that could respond quickly to terrorist crises. The name itself was an attempt at Cold War disinformation: Only two SEAL teams existed at the time, but Commander Marcinko called the new unit SEAL Team 6, hoping that Soviet analysts would overestimate the size of the force.
He flouted rules and fostered a maverick image for the unit. In his autobiography, "Rogue Warrior," Marcinko describes drinking together as important to SEAL Team 6's solidarity; his recruiting interviews often amounted to boozy chats in bars. For years, SEAL Team 6 embraced its rogue persona and was assigned some of the military's toughest operations. Only Team 6 trains to chase after nuclear weapons that fall into enemy hands. And the team's role in the 2011 raid that killed bin Laden — the al Qaeda leader who 10 years earlier had overseen the terrorist attacks on Sept. 11 — spawned a wave of books and movies, elevating the unit to even higher heights of fame.
Young officers were sometimes run out of Team 6 for trying to clean up what they saw as a culture of recklessness. Adm. William H. McRaven, who rose to lead the Special Operations Command and oversaw the bin Laden raid, left Team 6 during the Marcinko era after disagreements about leadership.
After retiring from the Navy in 1989, Commander Marcinko embarked on a career as a best-selling author, motivational speaker and military consultant, relying heavily on his authenticity as a military veteran. He also appeared on the cover of several of his books, presenting an imposing image of muscular forearms, bearded jaw and piercing eyes staring out at readers.
He received many honors for his service, including four Bronze Stars, a Silver Star and a Vietnamese Cross of Gallantry, according to the museum. After completing two tours in Vietnam, he was promoted to lieutenant commander and then took the reins of SEAL Team 2 from 1974 to 1976, according to the museum.
Commander Marcinko is survived by his wife, Nancy; four daughters, two sons, and other family. An earlier marriage ended in divorce.
On Sunday night, Admiral McRaven called Commander Marcinko "one of the more colorful characters" in Naval special warfare history.
"While we had some disagreements when I was a young officer, I always respected his boldness, his ingenuity and his unrelenting drive for success," Admiral McRaven wrote in an email. "I hope he will be remembered for his numerous contributions to the SEAL community."
Nick Shearin, NSA SES COMINT Expert
Herbert Nicholas Shearin, 87, NSA SES COMINT Expert, died 26 December 2021 in Crofton, MD.
Known as Herb (to those he met through work) and Nick (to all others), he was born in Fayetteville, NC and grew up in Darlington, SC.
After serving in the US Army, he graduated from North Carolina State in 1962 with a degree in Engineering and later obtained a Masters degree from George Washington University. After graduation, he began a career with the National Security Agency, first in Washington, DC and later at Fort Meade, MD. He held a variety of technical and leadership positions, mostly in Communications Security, and was recognized with elevation to the Senior Executive Service in 1984 and the Exceptional Civilian Service Award in 1988. Nick retired in August 1990 after 30 years of service. He was a Crofton resident since 1967.
Nick enjoyed time on the water. He and his wife spent several winters camping in Florida, traveling there by boat on several occasions, and sailing once to the Florida Keys and the Bahamas. A passionate and talented woodworker, he created furniture and many shore birds and decoys, receiving a ribbon from the Waterfowl Festival in Ocean City. He created all of the sanctuary furniture and 30 foot cross for Prince of Peace Presbyterian Church. Nick served as President of the Board of Londontowne Symphony and Chairman of the Board of Linthicum Walks Historical Society.
Known and loved for his booming southern drawl, humor, and infectious laugh, he was a man of integrity and common sense, a loving husband and father, a supportive boss and colleague, and a good friend. We are blessed to have known him.
Nick is survived by his wife of 66 years, the former Louise (Ginny) Holly, two sons, and other family.
UPCOMING MEMORIAL SERVICES FOR PREVIOUSLY ANNOUNCED OBITUARIES
Francis (Frank) X. Archibald, 64, former Director of the CIA's National Clandestine Service, died 13 March 2020.
A memorial to honor Frank's extraordinary life will be held Tuesday, 22 February 2022 at 9:30am in The Church of Jesus Christ of Latter Day Saints chapel, 1325 Scott's Run Rd, McLean, VA. Inurnment with military honors will be held at Arlington National Cemetery, Arlington, VA at 2:00pm.
---
AFIO EDUCATIONAL EVENTS IN COMING TWO MONTHS....
20 January 2022, 12:30-1:30 pm PST - GoToMeeting Webinar - AFIO-L.A. Chapter January Kickoff Meeting features Dr. Daniel Winterhalter, NASA/Jet Propulsion Laboratory (JPL), on the just launched James Webb Space Telescope
The AFIO-Los Angeles Chapter kicks off 2022 with guest speaker Dr. Daniel Winterhalter, who recently retired as Chief Scientist, from NASA/Jet Propulsion Laboratory (JPL). He will be discussing the James Webb Space Telescope, which had a successful launch on December 25, 2021. The Webb Telescope is expected to be a primary science asset to the nation and the world. Please join us for this meeting which will take place on the GoToMeeting platform.
Additional Information: The Launch - Webb/NASA
Platform: Go To Meeting
Chapter President Autiero: "I wanted to take the time and wish all of you celebrating the upcoming Christmas Holiday the best of times! As a reminder anyone who has not yet reserved a virtual space for our upcoming meeting taking place in January to please do so, therefore you have access in advance, your participation and attendance always helps to strengthen the chapter. I look forward to seeing all of you virtually in January!"
To participate in the January webinar, email Vince Autiero, Chapter President, for meeting access link: AFIO_LA@Yahoo.com
Thursday, 24 February 2022 - Tampa, FL - The Florida Suncoast AFIO Chapter hears David Oakley on "The DoD/CIA Postwar Relationship."
David Oakley will address the Florida Suncoast AFIO Chapter on the DoD/CIA postwar relationship.
In the face of concerns that intelligence support to the military was over-emphasized towards the end of the 20th century, Mr. Oakley makes the case that the CIA has maintained its support of the military by directing a significant amount of its resources toward global counterterrorism efforts and military operations.
We have striven to make our meetings informative but also provide the opportunity to meet with colleagues and maintain the ties that are a foundation of involvement in the intelligence community. Almost certainly, we have all experienced Zoom overload, so this is a great chance to gather in person following all COVID-19 and Omicron guidelines.
SAFETY: As done in past inperson meetings, the chapter will employ suitable safeguards as required by local authorities.
REGISTRATION GUIDELINES: Forthcoming. Obtain details from the Chapter secretary at michaels@suncoastafio.org to also email your RSVP or fax them to (813) 832-1154.
The cost is $10, cash or check made out to "Suncoast Chapter, AFIO."
TO ATTEND: If you will be attending, please send an email to Michael Shapiro at michaels@suncoastafio.org, no later than noon on Wednesday, 16 February, with your name and the names of any guests.
If you make a reservation, find that you cannot attend, but do not formally cancel and receive a cancellation confirmation by 16 February, and then fail to show up, you will be responsible for the cost of your registration because the chapter will have to pay for your scheduled, uneaten meal.
---
Other Upcoming Events from Advertisers, Corporate Sponsors, and Others
Sunday, 16 January 2022, 2 - 3:30 pm - Zoom Webinar - Steinstuecken: A Little Pocket of Freedom by The Cold War Museum
A lovely German village. But surrounded by hostile forces. Will your friends save you?
Suppose You Live in a Pleasant West German Village During the Cold War. Lovely Thought. Except That Your Tiny Town is Entirely Surrounded by Hostile Forces Who Are Eager to Make Your Daily Life As Tense and Miserable As Possible. Luckily, You've Got Some Determined Friends.
Steinstuecken (German for "stone pieces") is part of one of Berlin's Bezirks, or boroughs, but it is physically separated from its parent borough. About one kilometer of territory belonging to the neighboring German state of Brandenburg separates Steinstuecken from the boundary of Berlin. During the Cold War, NO Berlin-owned road or strip of land connected Steinstuecken to the city. When the Allies captured Berlin in 1945, Steinstuecken's borough became part of the American occupation sector. All the territory surrounding Berlin became part of the Soviet Occupation Zone. When the Cold War erupted, Steinstuecken, a place no bigger than the grounds of a college football stadium, became a de facto Western island in a Communist sea.
Don Smith will tell us this remarkable story, drawing from his recent book Steinstuecken: A Little Pocket of Freedom. He is a retired Army Reservist who served in Germany from 1986 to 1989.
Cost: $20, 100% of which is a contribution to the Cold War Museum.
Location: ONLINE ONLY. Eventbrite ticket buyers will receive a link to the virtual room on the Zoom platform where this event will take place.
Agenda: • 1:30-2:00. Participants arrive in the Zoom room online; • 2:00-2:05. Jason Hall, Executive Director of the Cold War Museum, introduces the Museum and Don Smith; • 2:05-3:00. Don presents on Steinstuecken in the Cold War; • 3:00-3:30. Q&A opportunity for the audience.
Questions? Call or email Jason Hall, 703-283-4124 (cell), jason@coldwar.org
To register, use this link.
Thursday, 20 January 2022, noon - 1 pm ET - Zoom Webinar - Virtual Spy Chat with Chris Costa and Ali Maisam Nazary - The International Spy Museum

Sign up for an online discussion with Spy Museum Executive Director Chris Costa as he is joined by Ali Maisam Nazary, Head of Foreign Relations for the National Resistance Front of Afghanistan (NRF).
The NRF is a military alliance of former Northern Alliance members and other anti-Taliban fighters who remain loyal to the Islamic Republic of Afghanistan. It was created after the 2021 Taliban offensive, under the leadership of Afghan politician and military leader Ahmad Massoud. Nazary's role with NRF grows from his deep roots in Afghanistan. He formerly hosted a weekly show on Korasan TV focusing on both current affairs and the country's history. During Abdullah Abdullah's 2014 presidential campaign he served as Abdullah's Director of Media Affairs. Nazary then left politics to become a specialist on Afghan and Central Asian government relations at Bellwether Partners. In 2016, he also became president of The Massoud Foundation USA, the North American branch of the Massoud Foundation of Afghanistan. The Foundation celebrates and studies the life and contributions of the late Ahmad Shah Massoud in order to further Afghanistan's relationship of mutual admiration, partnership, and prosperity with the people and the government of the United States. Nazary returned to politics as Head of Foreign Relations for Ahmad Shah Massoud's son Ahmad Massoud's political office in late 2018 leading to his role with NRF. Nazary graduated from UCLA in 2012 with degrees in Political Science and Iranian Studies, and he received a Master of Science degree from the London School of Economics in Comparative Politics.
Following their discussion of key issues, you'll be able to ask questions via our online platform.
More info. Or register here.
Saturday, 22 January 2022, 4-7:30 pm ET - Arlington, VA - Operation Soirée: Social Like a Spy and Save the World
Mission: Mix and Mingle Like a Pro
Spyher welcomes Paul S. to OPERATION SOIRÉE. Paul is a counterintelligence subject matter expert and served 28 years as an NCIS Agent. During that time, he worked everything from onboard and offshore counterintelligence investigations and operations worldwide to oversite activities of counterterrorism and infrastructure protection. Paul is a highly credentialed and experienced trainer. Coached by senior former intelligence officers, guests prepare for a high-stakes mission to help thwart an imminent chemical attack against the McMillan Reservoir in Washington, D.C. Guests will craft a cover story and learn how to discreetly gather information with the elicitation techniques used daily in the world of espionage. With specific requirements in hand, guests deploy to a cocktail party celebrating the opening of a new art exhibit to find their targets. With new skills, they must tease out details of the attack plan that the Spyher team needs to be successful in stopping the perpetrators.
Location: Ideal lnnovations, inc., 4401 Wilson Blvd Suite 210, Arlington, VA 22203
Dress Code: Cocktail
For More Info or Questions: Spyher - Spy Tours and Events; 703-653-0115; rosanna@spyher.co
Price: $275/pp; Buy Access Here.
1 - 3 May 2022 - Tucson, AZ - Spies Lies & Nukes Conference
Join Valerie Plame and several of her legendary, highly decorated CIA colleagues as they dive into the secretive world of espionage.
Hear intriguing, provocative, and sometimes shocking conversations on cyber attacks, covert actions, nuclear scams, recruiting real spies from those that lived in the "wilderness of mirrors" for years.

Speakers: Valerie Plame, Conference Host and former Covert CIA Ops Officer; James C. Lawler, former Senior CIA Ops Officer; Alma Katsu, former CIA and NSA Analyst; Marc Polymeropoulos, former Senior CIA Ops Officer; Rolf Mowatt-Larssen, former Senior CIA Intelligence Officer; Mary Beth Long, former Asst SecDef for Intl Security Affairs; Glenn Carle, former Senior CIA Ops Officer; Lucy Kirk, former CIA Chief of Station and Ops Officer; Jonna Mendez, former Senior CIA Intelligence Officer; Gary C. Schroen, former Senior CIA Intelligence Officer
Topics: Some of the topics that will be presented by our experts and panelists:
"Afghanistan: Ending the Forever War"; "What is the 'Havana Syndrome'?"; "Russian election hacking / cyberwarfare"; "SoulCatcher: How to recruit a spy"; "Women in the CIA"; "Spy Fiction: What is real and what isn't?"; "The Morality and Politics of Torture"; and "The Nuclear Threat."

Location: Hacienda del Sol Guest Ranch Resort - a beautiful and historic resort 5501 N Hacienda Del Sol Rd, Tucson, AZ 85718
More information or to register visit https://www.spiesliesnukes.com/
---
In addition to the Royal Blue long sleeve shirts and gray long sleeve hoodies, the AFIO Store has the following items ready for quick shipment:
LONG Sleeved Shirts with embroidered AFIO Logo and Mugs with color-glazed permanent logo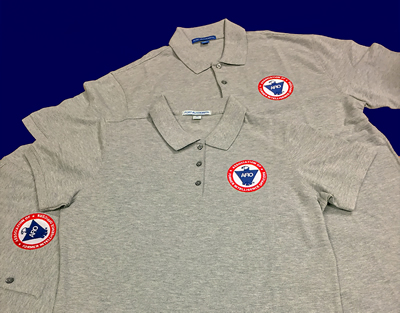 Show your support for AFIO with our long-sleeve Polo Shirts. Dark blue long sleeved shirts are shrink and wrinkle resistant fine cotton with a soft yet substantial feel. They feature a detailed embroidered AFIO seal. Get a shirt for yourself and consider as gifts for colleagues, family, and friends. Only $45 each including shipping.
Sizes of (M) men or (W) women shirts; Small, Medium, Large, XL, XXL, and XXXL. [For short sleeve shirts...they are available on discount of $25 only by email from annettej@afio.com See explanation at top right column of these Weekly Notes.]
You may pay by check or credit card. Complete your order online here or mail an order along with payment to: AFIO, 7600 Leesburg Pike, Ste 470 East, Falls Church, VA 22043-2004. Phone orders at 703-790-0320. Questions? Contact Annette at: annettej@afio.com.
---
AFIO Mug with color glazed logo. Made in America. Sturdy enough to sit on desk to hold pens, cards, paperclips, and candy.
This handsome large, heavy USA-made ceramic mug is dishwasher-safe with a glazed seal. $35 per mug includes shipping. Order this and other store items online here.
---
Guide to the Study of Intelligence and When Intelligence Made a Difference
"AFIO's Guide to the Study of Intelligence" has sold out in hard-copy.
However, it is available in digital form in its entirety on the AFIO website here.

Also available on the website here are the individual articles of AFIO's history project "When Intelligence Made a Difference" that have been published to date in The Intelligencer journal. More articles will be forthcoming in future editions.
---
Disclaimers and Removal Instructions
Weekly Intelligence Notes (WINs) are commentaries on Intelligence and related national security matters, based on open media sources, selected, interpreted, edited and produced for non-profit educational uses by members and WIN subscribers.
REMOVAL INSTRUCTIONS: We do not wish to add clutter to inboxes. To discontinue receiving the WINs:
a) IF YOU ARE A MEMBER - click here: UNSUBSCRIBE and supply your full name and email address where you receive the WINs. Click SEND, you will be removed from list. If this link doesn't open a blank email, create one on your own and send to afio@afio.com with the words: REMOVE FROM WINs as the subject, and provide your full name and email address where you are currently receiving them.
b) IF YOU ARE NOT A MEMBER, and you received this message, someone forwarded this newsletter to you [contrary to AFIO policies]. Forward to afio@afio.com the entire WIN or message you received and we will remove the sender from our membership and distribution lists. The problem will be solved for both of us.
CONTENTS of this WIN [HTML version recipients - Click title to jump to story or section, Click Article Title to return to Contents. This feature does not work for Plaintext Edition or for some AOL recipients]. If you wish to change to HTML format, let us know at afio@afio.com. The HTML feature also does not work for those who access their e-mail using web mail...however NON-HTML recipients may view the latest edition each week in HTML at this link: https://www.afio.com/pages/currentwin.htm
---
WINs are protected by copyright laws and intellectual property laws, and may not be reproduced or re-sent without specific permission from the Producer. Opinions expressed in the WINs are solely those of the editor's or author's listed with each article. AFIO Members Support the AFIO Mission - sponsor new members! CHECK THE AFIO WEBSITE at www.afio.com for back issues of the WINs, information about AFIO, conference agenda and registrations materials, and membership applications and much more!
(c) 1998 thru 2022. AFIO, 7600 Leesburg Pike, Suite 470 East, Falls Church, VA 22043-2004. Voice: (703) 790-0320; Fax: (703) 991-1278; Email: afio@afio.com
---
About AFIO | Membership Renewal | Change of Address | Upcoming Events | Chapter Locations | Corporate/Institutional Memberships | Careers in Intelligence Booklet | Guide to the Study of Intelligence | Intelligencer Journal | Weekly Intelligence Notes | To Make A Donation | AFIO Store | Member-Only Section | Code of Ethics | Home Page
Click here to return to top.
---