---
Section I - INTELLIGENCE HIGHLIGHTS
Whatever Russia Does in Ukraine, China Will Be Watching - by Nicholas Hanson, The National Interest, 10 Jan 2022
At the strategic level, the situation provides Xi Jinping with a priceless opportunity to observe how NATO responds to overt military aggression on its periphery.
While the West ponders whether Vladimir Putin will invade eastern Ukraine, Xi Jinping watches. For China, Ukraine is a convenient proxy for Taiwan. How NATO responds to Russian aggression will serve as a barometer for the Chinese Communist Party (CCP) to calculate how the United States and its network of Asia-Pacific allies might react to unprovoked Chinese aggression against Taiwan. At the operational and tactical levels, the People's Liberation Army (PLA) could gain invaluable insight from how the Russian Armed Forces move against Ukrainian territory. As the Biden administration and NATO engage in security talks over Ukraine with their Russian counterparts, the West should consider the message it intends to send to the Kremlin and Zhongnanhai. Article here
National Security Advisor Sullivan Issues Warning on Iran's Retribution Plans for Soleimani - by Christopher Burgess, ClearanceJobs, 11 Jan 2022
National Security Advisor Jake Sullivan issued a terse warning to Iran, on January 9, as Iran placed U.S. citizens on sanction lists, called for retribution against former President Trump and his Secretary of State Pompeo.
The second anniversary of the death of Iranian Quds Force General Qasem Soleimani was remembered in Iran with a series of martyrdom celebrations. In addition, the early-January remembrances saw President of Iran, Ebrahim Raisi calling for former President Trump and Secretary of State Pompeo to be brought to justice, adding, "retribution must be carried out."
Meanwhile, at the Iranian Ministry of Foreign Affairs they issued an "Update of the sanctions of U.S. persons involved in the assassination" of Soleimani. This update added 51 individuals to the 10 who were placed on this Iranian list in 2020 and 2021. Article continues here
Kazakhstan's System Malfunctions - Foreign Policy Research Institute - by Maximilian Hess, FPRI.org, 7 Jan 2022
It may be a cliché, but Kazakhstan's ongoing dramatic crisis recalls one of Lenin's most famous quotes, "There are decades where nothing happens; and there are weeks where decades happen." Kazakhstan has for many years seen neither political change nor steady economic growth, with a regime dominated by kleptocratic elite far more interested in investing in Western luxury property than reshaping the nation from which the wealth to fund the purchases was looted. Almost out of the blue, however, Kazakhstan is facing a whole series of unprecedented crises that have exploded over the last several days: extraordinary demonstrations that have turned violent, defections from the police, a potential power struggle between its two presidents, a reported exodus of business elites, and Russian intervention.
Protests began after the New Year in the resource-rich western part of the country. This part of Kazakhstan has a history of otherwise rare dissent due to underinvestment comparative to the wealth that the region generates and a lack of effective representation in national politics. Article continues here
We Think We Know Why Russia Really Sent Troops To Kazakhstan by Sean Spoonts, SOFREP, 9 Jan 2022
So you've seen the headlines by now, "Is a Russian Invasion of Kazakhstan on the Horizon?"- Georgetown Security Studies Review; "Should Kazakhstan Fear A Crimea-style Russian Invasion?- TRT World Magazine; "The Potential Fallout Should Kazakhstan Become Russia's Next Ukraine"- The Week; "Putin dreams of a Russian Sphere Of Influence in Kazakhstan"- Washington Post.
About a week ago, a rise in fuel prices in the western part of Kazakhstan sparked protests locally that then spread nationally. Not so much about fuel prices as government corruption, inequality and living under a virtual dictatorship in leader, Kassym-Jomart Tokayev, the handpicked successor of the previous dictator, Nursultan Nazarbayev, who ruled Kazakhstan from its independence in 1991 up until 2019.
Perhaps hundreds have been killed, thousands have been arrested. Police have shoot to kill orders against demonstrations and the power and internet in the country are down. The reports that Russia has sent 2,500 troops into the country is true but it isn't the whole truth. Tokayev invoked something called, the Collective Security Treaty Organization comprised of Russia, Armenia, Belarus, Kazakhstan, Kyrgyzstan, and Tajikistan.
Article continues here
Exposed: Who were Russia's spies at Nato HQ? by Andrew Rettman, EUObserver, 7 Jan 2022
A lieutenant colonel with top-level Kremlin links, a spy-catcher, and a Big Data specialist - the identities of eight Russians recently expelled by Nato from Brussels give clues to why Moscow reacted so harshly and what its operatives were doing.
The eight people who Russia said were "diplomats" at its embassy to the Nato HQ in Brussels were in fact "undeclared intelligence officers" conducting "activities not in line with their accreditation", Nato secretary general Jens Stoltenberg said while announcing the expulsions last October.
Nato never publicly named them, meaning they could quietly go home and be posted to other, non-Nato state locations under diplomatic cover.
But Russia subsequently closed its whole Nato embassy.
Its reaction was seen as an attempt to belittle the Western alliance, as Russia and Nato prepare to hold talks on Russia's threat of a new war against Ukraine later this week.
But the high-level connections of some of those whom Stoltenberg sent packing indicated the Kremlin's tantrum might have had a personal dimension.
They showed the importance of Nato's HQ as a target in Russia's eyes.
And their CVs shed light on the kind of people Russian spy services were sending to Belgium, where EU and Belgian institutions are also being targeted.
Article continues here
Sweden becomes the latest Western country to create an anti-disinformation agency - J Fitsanakis, intelNews, 11 Jan 2022
A few months after France's establishment of an agency to combat foreign disinformation, Sweden has announced the creation of a new government authority, whose mission is to defend against disinformation by foreign actors. Based in Karlstad, a city 200 miles west of Stockholm, the Swedish Psychological Defense Agency (PDA) was formally established on January 1. Its stated mission is to "safeguard [Sweden's] open and democratic society, the free information of opinion and Sweden's freedom and independence." Article here
Iran Sponsors Attacks and Escalates Tensions throughout the Region - Ali Soufan, The Soufan Center, 11 Jan 2022
* Iran-backed attacks on U.S. forces and allies in early January represent Iran's ongoing effort to avenge the killing of Islamic Revolutionary Guard Corps – Qods Force commander Qasem Soleimani two years ago. * Strategically, Iran seeks to show that it can threaten the United States or its allies anywhere in the region, and at any time. * Iranian leaders calculate that the attacks will cause the United States to further reduce its military footprint in the region and will intimidate regional adversaries. * The attacks are unlikely to derail the ongoing talks to restore U.S. and Iranian compliance with the 2015 multilateral Iran nuclear deal unless there is a significant loss of U.S. life.
In the days surrounding the second anniversary of the January 3, 2020, strike that killed Islamic Revolutionary Guard Corps – Qods Force (IRGC-QF) commander Qassem Soleimani, a revered figure in Iran, Iran's regional allies ramped up attacks on U.S. forces in Iraq and Syria and on U.S. allies. Article here
Extremism in the Military - FY2022 NDAA Legislative Proposals - CRS Report, 5 Jan 2022
Government agencies and other experts have warned of an increasing threat of domestic violent extremism in the United States, efforts by supremacist and anti-government extremist groups to recruit those with military experience, and evidence of military-affiliated personnel membership and participation in these groups' activities. Extremist and supremacist activity among military-affiliated personnel has been the subject of several congressional hearings and legislative proposals over the past few years. This issue received further attention following revelations that several alleged perpetrators of crimes at the U.S. Capitol on January 6, 2021, had military backgrounds.
In response, the Department of Defense (DOD) increased efforts to address these issues. In February 2021, Defense Secretary Lloyd J. Austin III issued an order for a 60-day DOD-wide stand down to address and discuss issues related to extremism followed on April 9 by the establishment of a working group to counter extremism. DOD released the Countering Extremist Activity Working Group (CEAWG) report in December 2021, along with an updated DOD Instruction on Handling Protest, Extremist, and Criminal Gang Activities Among Members of the Armed Forces that defines both "extremist activities"
and "active participation."
Which sections did not pass, which did? Full report here
---
Section II - IC PODCASTS, COMMENTARY, BLOG UPDATES
"The Top Global Threats in 2022" in interviews by Former Acting D/CIA Mike Morell
Intelligence Matters: A CBS News original national security podcast hosted by former CIA acting director and CBS News national security contributor Michael Morell. Morell is crisp, precise, cautious, fair, avoids political slant, and provides remarkable insights. Not to miss.


The most recent "Intelligence Matters" podcasts/interviews by or with Mike Morell:
Jan 05 | "The Top Global Threats in 2022"
In this 'Best Of' episode of Intelligence Matters, host Michael Morell offers a personal, in-depth analysis of two top global threats in 2022: Russia's military aggression toward Ukraine and Iran's nuclear ambitions. Morell offers historic and contemporary context on Moscow's objectives and President Putin's tactics; he also offers unique perspective on the political and national security calculus being made by Tehran's leadership as nuclear talks continue. He describes alternative scenarios and lays out the most likely outcomes for each foreign policy challenge.

Other recent "Intelligence Matters" podcasts in 2021 to stream or download:
Dec 29 | "Best Of" Intelligence Matters: Clarissa Ward
Dec 22 | "Best Of" Intelligence Matters: Gayle Tzemach Lemmon
Dec 15 | Former CIA Operations Officer Turned Novelist Jim Lawler
Dec 08 | China's Ambitions: Graham Allison, Hal Brands, and Ketian Zhang
Nov 30 | Dealing with the Taliban: Former Afghanistan Ambassador Zalmay Khalilzad
Nov 24 | National Cyber Director Chris Inglis on Stemming Cyber Threats
Nov 17 | Defense Intelligence Agency Director LTG Scott Berrier on Global Threats
Nov 10 | Former Defense Secretary and CIA Director Leon Panetta on Top Security Threats
Nov 03 | Iran expert Norman Roule on escalating tensions with Tehran
Oct 27 | Putin's Russia: Former Ambassador Michael McFaul
Oct 20 | The Syria Conflict: Former CIA Analyst David McCloskey
Oct 13 | CIA Chief Historian David Robarge on Pivotal Global Events
Oct 06 | Hayden Center Panel on Intelligence and War in Afghanistan
More about Intelligence Matters by Michael Morell here. Podcasts also available here.
---
China Technology Issues - Stewart Baker, Others at Steptoe Cyberblog
Cyberblog by Steptoe & Johnson LLP — By Stewart Baker on 5 Jan 2022
Episode 388: China Dive
One of the good things about coming back from Christmas break are all the deep analyses that news outlets save up to publish over the holidays – especially those they can report from countries where celebrating Christmas isn't that big a deal. At least that's how I account for the flood of deep media dives on China technology issues. Megan Stifel takes us through a couple. The first is a Washington Post article on China using its tools for measuring internal dissent online and focusing them on the rest of the world. The second is an New York Times article that tells us what tools the Chinese government can use when the rest of the world says things it doesn't like. Utterly unsurprising, to me at least, is that social media companies like Twitter have become hapless enablers of China's speech police. Later in the podcast, Megan covers another story in the same vein – the growing global unease about China's success in building Logink, a global logistics and shipping database.
Scott Shapiro and Nick Weaver walk us through the conviction of a Harvard professor for lying about his China ties. It may be too cynical to say that the Justice Department wanted Professor Charles Lieber especially badly because he's not Asian, but there's no doubt he'll be Exhibit A when it defends the China Initiative against claims of ethnic profiling.
Megan takes us through another great story of hack-enabled great story of hack-enabled insider trading, helicopters to Zermatt, dueling extraditions, and as the piece de resistance, hints we may learn more about Russian interference with the 2016 presidential election...... Continue Reading
Some Prior Conversations:
Episode 387: Ten Pounds of Cyberlaw in a Five-pound Sack
Episode 386: Does a Dead Horse Have a Right to Self-defense?
Episode 385: International Tech Policy Week
Episode 384: What to Do About Deplatformed Data?
Episode 383: Cyber Incident Reporting Bill: Good News for K Street
Episode 382: NSO on the Hot Seat
---
The Jan 6 Riot or Protest, Claims of No Early Intel Warning; MK Hypersonic Missile - more from Inside the SCIF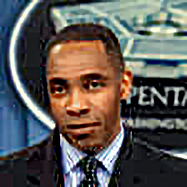 Inside the SCIF by JJ Green, WTOP - Issue #145, 6 Jan has details on... One Year After the Capitol Riot - DHS Mayorkas on 6 Jan Protest; AG Garland on the Investigation; Those Arrested - U of MD START Program; Why We Didn't See It Coming - Domestic Intel Officials Blamed; Riot Lessons Learned; Through Reporter's Eyes - Inside WTOP's Coverage; Korea's Hypersonic Missile; Meaning of NK's Launch; Implications of Russia's Involvement in Kazakhstan's Crisis; Russian National Cybercriminal Extradited to U.S. from Switzerland, Four Others Charged; Katyusha Rocket hits Military Base at Baghdad Airport.

Target USA Podcast 313 is on: DHS Secretary Alejandro Mayorkas talks about security a year after Capitol riot?
Secretary of Homeland Security Alejandro Mayorkas talks about security in the US a year after the January 6th riot, lessons learned, and foreign threats.
And "The Hunt" explores: A year after the Capitol riot
J.J. Green speaks Attorney General Merrick Garland who lays out the Justice Department's progress.
---
Weisberg Explains His Advocacy of Appeasement of Putin; Can Capitol Police Handle Another Assault? - The Latest... from Jeff Stein's provocative "SpyTalk" series...

Jan 10: "Recalling Putin Two Decades Ago" by Jim Laurie
A veteran foreign correspondent revisits an old reel of his 2003 TV interview
Jan 7: "Joseph Weisberg Explains Himself" by Jeff Stein
The celebrated creator of 'The Americans' was slammed for advocating the 'appeasement' of Putin on Ukraine
Jan 5: "Can the Capitol Police Handle Another Assault?" by Jeff Stein
Reforms are way too slow, an IG report and in-depth reporting reveal
Dec 23: "Military Spies, and Military Subversives" by Jeff Stein, with Doug Wise and Scott MacFarlane
Former DIA deputy director Doug Wise talks about US military intelligence ops in Ukraine; WRC-TV investigative reporter Scott MacFarlane addresses military vets participation in the Jan. 6 riot
Dec 21: "Russian Invasion of Ukraine is 'Almost Certain,' Cyber Expert Says" by Jeff Stein
Putin not bluffing, argues noted cyber and statecraft expert Dmitri Alperovitch, whose Crowdstrike firm uncovered Moscow's 2016 DNC hack.
Dec 21: "Temperatures Rising in US-Russia Cold War Over Ukraine" by Jonathan Broder
Biden mulling Stinger missiles as Putin continues Ukraine border buildup.
Dec 17: "Smashed Plots, and Then Some" by Jeff Stein
Former CIA analyst Aki Peritz revisits the 2006 terrorist plot to bring down transatlantic airliners, and Jeanne Meserve plumbs hype about Chinese academic espionage here.
---
Arrested Russian Tech Mogul Provides IC Opportunity; Saudi Missiles Complicate Diplomacy with China - Latest Insights from Jack Devine of Arkin Group
The Arkin Group's Jan 07 "In Other News" letter to private clients by former Deputy Director, Operations Officer Jack Devine features...
Arrest and prosecution of Russian tech mogul presents opportunity for US intelligence.
Saudis are reportedly manufacturing ballistic missiles, complicating diplomatic efforts to reach nuclear agreement and positioning China in a strategic role in the Gulf.
Widespread efforts to curb transnational crime are announced in December, but their effectiveness remains to be seen.
Follow link here to read analyses and predictions given to their private clients on the topics from last week. There is a delay of seven days before the above topics will appear at this link.
Released 11 December 2021 in The National Interest: Strategic Clarity Can Counter Chinese and Russian Aggression - Jack Devine and Jonathan D. T. Ward.
Released 8 November 2021: "A Spymaster and a Gentleman, Jack Devine Dispels CIA Myth and Dispenses his Truth" on The Live Drop, Episode 56. "A wonderful discussion with an experienced spymaster himself who's knowledge of intelligence history drives vivid and prescient insights from the past into the future. Jack dispels some persistently inaccurate mythology, and also clarifies why code phrases need not be improvised."
---
Section III - BROUGHT TO OUR ATTENTION BY MEMBERS
An Underdeveloped Discipline: Open-Source Intelligence and How It Can Better Assist the U.S. Intelligence Community - by Alan Cunningham, 10 Jan 2022, Modern Diplomacy
Open-Source Intelligence (OSINT) is defined by noted intelligence specialists Mark Lowenthal and Robert M. Clark as being, "information that is publicly available to anyone through legal means, including request, observation, or purchase, that is subsequently acquired, vetted, and analyzed in order to fulfill an intelligence requirement". The U.S. Naval War College further defines OSINT as coming from, "print or electronic form including radio, television, newspapers, journals, the internet, and videos, graphics, and drawings". Basically, OSINT is the collection of information from a variety of public sources, including social media profiles and accounts, television broadcasts, and internet searches.
Historically, OSINT has been utilized by the U.S. since the 1940s, when the United States created the Foreign Broadcast Information Service (FBIS) which had the sole goal (until the 1990s) of, "primarily monitoring and translating foreign-press sources," and contributing significantly during the dissolution of the Soviet Union. It was also during this time that the FBIS transformed itself from a purely interpretation agency into one that could adequately utilize the advances made by, "personal computing, large-capacity digital storage, capable search engines, and broadband communication networks". In 2005, the FBIS was placed under the Office of the Director of National Intelligence (ODNI) and renamed the Open Source Center, with control being given to the CIA. Article continues here
How Fake Spies Ruin Real Intelligence - Amy Zegart, The Atlantic, 9 Jan 2022
Espionage-themed entertainment is influencing policy makers, from soldiers fighting on the front lines to justices sitting on the nation's highest court.
For fans of spy movies and television shows, a visit to CIA headquarters will be disappointing. The visitor center looks nothing like the high-tech offices of Jason Bourne and Carrie Mathison. Instead, the entry to America's best-known intelligence agency has more of a shabby post-office feel. There are teller windows with bulletproof glass, soda machines, and an old-fashioned black landline phone mounted on the back wall. Once cleared by security, visitors head back outside, where they can walk down a winding road or take the rambling shuttle bus to the old headquarters building. There, lobby security has no retina scanners or fancy fingerprint devices, just a few turnstiles and a friendly security guard who takes cellphones and hands out paper claim checks.[Zegart is author of the forthcoming Spies, Lies, And Algorithms - The History And Future Of American Intelligence, Princeton University Press, Buy Book Bookshop Amazon]
Article continues here
Chinese National Pleads Guilty to Economic Espionage Conspiracy
Xiang Haitao, 44, a Chinese national formerly residing in Chesterfield, Missouri, pleaded guilty today to conspiracy to commit economic espionage.
According to court documents, Xiang conspired to steal a trade secret from Monsanto, an international company based in St. Louis, for the purpose of benefitting a foreign government, namely the People's Republic of China.
"Despite Xiang's agreements to protect Monsanto's intellectual property and repeated training on his obligations to do so, Xiang has now admitted that he stole a trade secret from Monsanto, transferred it to a memory card and attempted to take it to the People's Republic of China for the benefit of Chinese government," said Assistant Attorney General Matthew G. Olsen of the Justice Department's National Security Division. "With his guilty plea, Xiang is now being held accountable for this unlawful conduct."
"Mr. Xiang used his insider status at a major international company to steal valuable trade secrets for use in his native China," said U.S. Attorney Sayler Fleming for the Eastern District of Missouri. "We cannot allow U.S. citizens or foreign nationals to hand sensitive business information over to competitors in other countries, and we will continue our vigorous criminal enforcement of economic espionage and trade secret laws. These crimes present a danger to the U.S. economy and jeopardize our nation's leadership in innovation and our national security."
"The American worker suffers when adversaries, like the Government of China, steal technology to grow their economies," said Assistant Director Alan E. Kohler Jr. of the FBI's Counterintelligence Division. "It's not just military technology developed in secret labs that adversaries want; in this case, it was agricultural technology used by American farmers to improve crop yields. The FBI will continue investigating the theft of technology from American companies because economic security is national security." DOJ Announcement here
How Putin's Plans for Ukraine Could Pay Off - by Gregory Sims, former CIA, The Cipher Brief, 10 Jan 2022
If Russia ultimately launches military operations against Ukraine, U.S. President Joe Biden has signaled that the U.S. would respond not with direct military intervention but unprecedented economic sanctions.
Speculation has centered on cutting Russia off from the SWIFT international payments systems as one robust option. This would have an immediate and dramatic negative impact on the Russian economy, so much that in 2019, the Russian Prime Minister described the prospect as being tantamount to a declaration of war. Putin is clever enough though, to have considered this before embarking on his highly confrontational Ukraine gambit, suggesting he believes he has an ace up his sleeve.
U.S. intelligence has doubtless given President Biden assessments on Putin's likely reactions. Let us hope they don't suffer from the same failure of imagination that plagued assessments in 1941 and 2001, in which the ambitions and audacity of our adversaries was grossly underestimated at tragic cost. Opinion continues here
Why Scientists Become Spies - by Rivka Galchen, The New Yorker, 5 Jan 2022
On June 26, 2021, a forty-two-year-old naval nuclear engineer named Jonathan Toebbe set down, in a previously agreed-upon spot in Jefferson County, West Virginia, a plastic bag containing half of a peanut-butter sandwich. His wife, Diana Toebbe, a humanities teacher at a private school in Annapolis, stood nearby. Then the couple walked away through a crowded area, moving, it seemed, as if to spot anyone following them. Inside the peanut-butter sandwich, wrapped in plastic, was a blue SD card containing classified information about nuclear-propulsion systems for submarines. In July, Toebbe and his wife dropped another SD card containing more classified files; this one was hidden inside a sealed Band-Aid wrapper. Then, in August, a third SD card was delivered, inside a pack of gum, brand unknown to this writer.
According to court documents, the story of the drops began on April Fools' Day, 2020. Someone, allegedly Toebbe operating under the pseudonym "Alice," mailed a brown envelope containing a letter in which they offered to sell United States Navy information marked "confidential." Article continues here
"Conquest Without War: The Threat of Communist Chinese Political Influence Operations" - presentation by John Lenczowski PhD, Founder, Chancellor, and President Emeritus, The Institute of World Politics; Member of AFIO's Board
"I would like to share with you my lecture on "Conquest Without War: The Threat of Communist Chinese Political Influence Operations." This talk was part of a series on Chinese strategic issues co-sponsored by the Movement for the Renaissance of Vietnam, the National Bureau of Asian Research, and IWP. In this lecture, I focus on the multifaceted threat of Communist Chinese influence operations: propaganda, disinformation, psychological disarmament operations, commercial cooptation of business leaders, and influence over politicians, former cabinet members, the media, Hollywood, academia, and think tanks.
In the new year, our nation must remain vigilant about the threat from China. At IWP, we will continue to educate leaders who are equipped to deal with such challenges."
View Dr. Lenczowski's lecture on "Conquest Without War: The Threat of Communist Chinese Political Influence Operations" here
Biden nominates Navy admiral to run National Geospatial Intelligence Agency - by Sandra Erwin, Space News, 10 Jan 2022
President Biden has nominated U.S. Navy Vice Adm. Frank Whitworth to be the next director of the National Geospatial Intelligence Agency, the Defense Department announced Jan. 10.
Whitworth currently serves as director of intelligence for the Joint Chiefs of Staff at the Pentagon. He was previously commander of the Joint Intelligence Center Central, commanding officer of the Navy Element of U.S. Central Command, and commanding officer of the Kennedy Irregular Warfare Center. He also served as director of intelligence for U.S. Africa Command and director of Intelligence for Joint Special Operations Command.
If confirmed by the Senate, Whitworth will become the eighth director of NGA, succeeding Vice Adm. Robert Sharp who has run the agency since February 2019. Announcement here
Mobile Device Best Practices - National Security Agency
Threats to mobile devices are more prevalent and increasing in scope and complexity. Users of mobile devices desire to take full advantage of the features
available on those devices, but many of the features provide convenience and capability but sacrifice security. This best practices guide outlines steps the
users can take to better protect personal devices and information. 2-page guide is located here
MI6 chief thanks China for 'free publicity' after James Bond spoof - by Dan Sabbagh, The Guardian, 6 Jan 2022
The head of MI6 has thanked China's state news agency for "free publicity" after it posted a James Bond spoof video in response to a statement he made last year that Beijing was the spy agency's "single greatest priority".
Richard Moore, codenamed C, intervened after Xinhua released an extraordinary four-minute English-language video featuring a pair of supposed British spies, James Pond and an apparent Marvel universe recruit, Black Window.
Xinhua said the video, entitled No Time to Die Laughing, was leaked footage of a secret meeting between the British spies and their US counterparts. It features an elegantly dressed duo entering a country house and starting to discuss a dossier on Chinese espionage tactics, with canned laughter running throughout. Article continues here
CAREERS: Will My Illegal Nanny Tank My Chances of Working for the CIA? by Lindy Kyzer, ClearanceJobs, 10 Jan 2022
The irony of working in the national capital region is that not only is it incredibly expensive, but finding childcare is incredibly challenging. That's why I had a begrudging empathy for a recent visitor to ClearanceJobsBlog who commented that they had a nanny with an expired green card who they had been paying under the table for several years. The commenter was not only an attorney, but also an attorney who was looking to apply for a position with the CIA due to their unique skillset and experience.
This individual is hardly the first person to consider federal government or public service and have a 'nanny' problem. Several political appointees have removed themselves from the running due to their illegal nanny problem. Advice continues here
---
Section IV - Books, Research Requests, Jobs, Obituaries
Books — Newly Released, Overlooked, Forthcoming
Spies, Lies, and Algorithms: The History and Future of American Intelligence
by Amy Zegart
(Princeton University Press, Feb 2022)
A fascinating and authoritative account of espionage for the digital age, from one of America's leading intelligence experts. Spying has never been more ubiquitous—or less understood. The world is drowning in spy movies, TV shows, and novels, but universities offer more courses on rock and roll than on the CIA and there are more congressional experts on powdered milk than espionage. This crisis in intelligence education is distorting public opinion, fueling conspiracy theories, and hurting intelligence policy. Zegart offers an engaging and enlightening account of the past, present, and future of American espionage as it faces a revolution driven by digital technology. Drawing on decades of research and hundreds of interviews with intelligence officials, she provides a history of U.S. espionage from George Washington's Revolutionary War spies to today's spy satellites; examines how fictional spies are influencing real officials; gives an overview of intelligence basics and life inside America's intelligence agencies; explains the deadly cognitive biases that can mislead analysts; and explores the vexed issues of traitors, covert action, and congressional oversight. She describes how technology is empowering new enemies and opportunities, and creating powerful new players, such as private citizens that are successfully tracking nuclear threats using little more than GoogleEarth. And she shows why cyberspace is, in many ways, the ultimate cloak-and-dagger battleground, where nefarious actors employ deception, subterfuge, and advanced technology for theft, espionage, and information warfare.
Book may be ordered here
---
Today Hong Kong, Tomorrow the World: What China's Crackdown Reveals About Its Plans to End Freedom Everywhere
by Mark L. Clifford
(St. Martin's Press, Feb 2022)
A mix of memoir, politics, and economic analysis in this detailed portrait of how the Chinese government has curtailed the freedoms of Hong Kong residents since taking control of the territory in 1997. A history of China's deteriorating relationship with Hong Kong, and its implications for the rest of the world. For 150 years as a British colony, Hong Kong was a beacon of prosperity where people, money, and technology flowed freely, and residents enjoyed many civil liberties. In preparation for handing the territory over to China in 1997, Deng Xiaoping promised that it would remain autonomous for fifty years. An international treaty established a Special Administrative Region (SAR) with a far freer political system than that of Communist China—one with its own currency and government administration, a common-law legal system, and freedoms of press, speech, and religion. As the halfway mark of the SAR's lifespan approaches this year, it is clear that China is tightening the noose. Universal suffrage and free elections have not been instituted, harassment and brutality have become normalized, and activists are being jailed en masse. A national security law crimps Hong Kong's freedoms. This change might have worldwide implications—as China continues to expand its global influence. Hong Kong serves as a preview of how dissenters will be treated in regions that fall under the emerging superpower's control.
Book may be ordered here.
---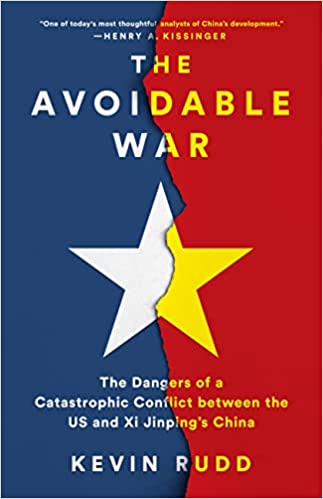 The Avoidable War: The Dangers of a Catastrophic Conflict between the US and Xi Jinping's China
by Kevin Rudd
(PublicAffairs, Mar 2022)
The Avoidable War confronts the growing sense that the US-China relationship is beginning to hurtle out of control. Nationalists have gained ground in the politics of both capitals. So-called "realists" are in control of their respective national security policy agendas. "Liberal internationalists", let alone "multilateralists", are written off. And the United States has now formally concluded that forty years of "strategic engagement" between China and the United States has now come to an end, and ended in failure, and that we have now entered into a new era of "strategic competition." There are no rules on this new road. A broad economic, cyber, and high technology war, and perhaps a broader economic decoupling, is likely to become a continuing reality. As is the widening gulf in the foreign policy, national security policy, and international economic policy perceptions and practice of both. We are not yet at crisis point. But we seem to be headed relentlessly in that direction. The purpose of this book is to challenge those politicians, strategists, and generals on both sides as they happily embark on the slippery slope of decoupling, containment, confrontation, conflict, and Cold War. Even the unthinkable: war itself. Rudd focuses on the pursuit of a common strategic narrative for the future that might still be sufficiently acceptable to both sides, an understanding of the past, and a vision of the future that might just reduce the risk of catastrophe.
Book may be ordered here.
Call for Papers: "Imagining a New U.S. National Security Act for the 21st century" - Harvard's Kennedy School, Belfer Center, 16 Dec 2021 - Cash Prizes from $5,000 to $1,000
Imagine if you woke up tomorrow to news of: A massive cyber-attack that irreparably damaged financial markets and shut down critical infrastructure, or A significant conventional defeat due to strategic surprise like happened at Pearl Harbor, or The release of a manufactured pathogen that marks the beginning of a new global pandemic. Each of the scenarios above, and others, could be caused in part by a catastrophic intelligence failure. Drawing on the lessons of World War II and in the context of the impending Cold War, the United States Congress passed the National Security Act of 1947 to address institutional challenges and to set favorable conditions for U.S. intelligence and national security. Now, nearly a quarter of the way through the 21st century, the National Security Act of 1947 remains the bedrock of the U.S. national security enterprise, but in a world in which the threats and challenges have dramatically changed. We pose an overarching question: If you were starting from scratch, what might a National Security Act for the next 75 years contain to address current shortcomings and to improve intelligence capabilities, structures, and organizations to meet requirements in the years ahead? The Intelligence and Applied History Projects at Harvard's Belfer Center invite submissions for an essay contest on imagining a new U.S. National Security Act for the 21st century. Essays should consider the rise of China, technological advances, globalization, changes in U.S. relative power, redefinition of national security to include economic and cyber issues, espionage at scale, compression of decision time, and climate change—among other trends you deem important—and how these factors might drive a paradigm shift for U.S. intelligence and national security in general. As you examine this question and possible approaches to a reformed national intelligence enterprise, we invite you to provide a framework for new legislation along with ideas for what the United States should prioritize. The best papers should address the national interests at stake and the most pressing challenges your construct is designed to address. What institutions, mechanisms, legal requirements, or other factors would you choose to create, merge, alter, or abolish and why? What efficiencies, benefits, and synergies are part of the big picture objective? Finally, what are the foreseeable impediments to your proposed changes and what is driving them?
This call for papers is open to members of the public. Papers will be evaluated by a panel of current and former US intelligence practitioners and knowledgeable academics. The top three papers will receive cash prizes of $5,000, $2,500, and $1,000. The top three authors will also be invited to participate in a panel discussion convened at Harvard (virtually or in person) in the Spring of 2022, in which they brief senior US intelligence officials on their papers, to commemorate the 75th anniversary of the National Security Act of 1947. With permission, the winning paper will be published in whole or in part in a Belfer Center product. Papers should be no more than 2500 words Times New Roman 12pt font in Word or PDF format, and must be received no later than March 18. Please email papers to: pbriscoe@hks.harvard.edu and maria_robson@hks.harvard.edu and include your name, contact email, and phone number.
More details here
Seeking Intelligence Analysis Instructor for Spring Semester, U of Mount Union, Alliance, Ohio
My name is Michael Grossman and I am a professor at the University of Mount Union in Alliance, OH. I am writing to ask for help in locating someone in your organization who would be interested in teaching our course on intelligence analysis. This course is typically taught by an adjunct with intelligence analysis experience (she is a former CIA analyst). Unfortunately, due to a health emergency she is unable to teach the class this Spring semester.
If any of your members would be interested in this opportunity please have them contact our department chair as soon as possible (schortf@mountunion.edu). He will be happy to provide additional information on the course.
Here is the course description, if anyone is interested:
The purpose of this course is to introduce the student to the departments and agencies—collectively known as the Intelligence Community (IC). Students will gain a detailed understanding of the definition of intelligence and the role it plays in national security policy. The course will examine the intelligence process, how the IC analyzes threats, and how intelligence fits into American government more broadly in terms of public policy development, bureaucratic politics, and international relation.
Michael Grossman PhD, Professor of International Affairs and National Security, Department of Social Science, University of Mount Union, Alliance, OH 44601, 330.829.8740, GROSSMMO@mountunion.edu
Author of Bio on Gen Walter Joseph Cawthorn, DG of ASIS (1960-68) - seeking any AFIO members who might have met him or when he visited with Allen Dulles.
I am an Australian writer working on a biography of an Australian spymaster, General Walter Joseph CAWTHORN, who was director General of the Australian Secret Intelligence Service, (ASIS) from 1960 to 1968. I know that Cawthorn met with Allen Dulles when he was DCI and was wondering if any of your members also met him. If you did, I would appreciate hearing from you in the strictest confidence. Alan Fewster can be reached at fewsteralan@gmail.com.
As background: Alan Fewster is a former journalist and diplomat. His previous books are: "The Charles Family's War: A gripping story of twin brothers during World War II"; "Capital Correspondent, the Canberra Letters of Edwin Charles"; "Trusty and Well Beloved, a life of Sir Keith Officer, Australia's first diplomat"; and the "Bracegirdle Incident, How an Australian communist ignited Ceylon's independence struggle." He has also written many articles and opinion pieces.
Seeking U.S. Women Intelligence Officers who served in Germany at some time between 1950 to 1990
I am a journalist for DER SPIEGEL, the biggest political news magazine in Germany.
Together with my colleague Maik Baumgärtner, I am currently researching a book project on women who worked for intelligence services and what their work meant for the services.
Therefore we are looking for women who worked for American intelligence agencies in Germany between 1950 and 1990.
We welcome on or off the record talks.
To respond, contact Ann-Katrin Müller at ann-katrin.mueller@spiegel.de
Redakteurin | Hauptstadtbüro
DER SPIEGEL GmbH & Co. KG, Alexanderufer 5, 10117 Berlin, M +49 170 560 8301, Threema-ID: 78XAU7T3
Chenega Enterprises and Solutions (ChESS) LLC is identifying Subject Matter Experts(SME) for potential FBI SME Contract work soon to be awarded.
Counter Intelligence SME Contract work at the Wright Patterson AFB, Dayton Ohio on the China Counterespionage & Technology Transfer section, China Technology Transfer Unit (CTT2/CTTU), Counterespionage SME (REDEYE task force).
Responsibilities Support a full spectrum of counterintelligence, counterproliferation, and technology transfer operations and investigations to include program management administration, training, case investigative coordination, and other related duties as assigned. Conduct reviews and assessments of CTTU focused technology transfer programs and operations. Complete written reports which summarize reviews and assessments in a format specified by the FBI technical supervisor. Address actions by FBIHQ and/or FBI field offices to assess counterintelligence program effectiveness regarding counterproliferation and illicit technology transfer matters. Provide CD management with assessments and guidance in formulating CD policy, resource utilization and outreach to the USIC. Assist CTTU or field personnel in assessing information used in intelligence reporting of counterproliferation or illicit technology transfer matters and make recommendations or corrections as necessary. Identify and report on opportunities and methods to improve case and program management of CTTU investigations, operations, and programs. Assess field personnel training proficiency regarding counterproliferation and illicit technology transfer matters and make recommendations to improve training standards and activities. Participate in counterproliferation and technology transfer conferences and seminars as required by the FBI technical lead. Travel domestically as required. Other duties as assigned. Qualifications Required to adhere to all government agency guidelines as it applies to COVID vaccine Attestation/Restrictions. Required to adhere to all government agency guidelines as it applies to COVID vaccine Attestation/Restrictions. US citizenship. Possess a minimum of 6 years federal law enforcement investigation experience, including extensive involvement in counterintelligence, counterproliferation/technology transfer, criminal, or cyber investigations. Possess contemporary knowledge of the primary threat focus of CTTU, to include foreign intelligence services structures, operations and tradecraft, methodologies, and motivators. Must possess have a current, within four years, CI Polygraph from the FBI, or an approved agency prior to report date. Ability to obtain and maintain a Top Secret (TS) / Sensitive Compartmented Information (SCI).
The FBI is looking for Counterintelligence SME to support the FBI Counterintelligence Foreign Investment Unit (FIU).
The FBI is looking for Counterintelligence Training SME to support the FBI Counterintelligence Training Center (CITC). CITC is tasked with training field agents, supervisors and non-agent personnel in CI investigation.
The FBI is seeking an Counterintelligence SME with extensive knowledge in the East Asia region.
TO APPLY OR EXPLORE any of the above: contact Jessica Lewis, Jessica.Lewis@chenega.com for additional information.
---
Dolores Burdett, WWII 'code girl'
Dolores A. Burdett, 100, died 7 January 2022 in hospice care at Edgewater/New Smyrna Beach, FL. She would have turned 101 on 18 January.
She was born in Waterloo, IA.
She served in the US Navy during WWII as a Code Girl and was a legal secretary for attorney James Connor at the World Bank in Washington, DC for 20 years before her retirement.
"We decoded the Japanese messages. It was really quite an experience," Burdett said in a January 2021 interview. "Our fleet intercepted the messages, and when they came to us, we decoded them," Burdett said. On one occasion, she said, "I had gotten a message and it was telling about how the Japanese were planning to attack one of the islands. We got the message transcribed and out to our fleet and they destroyed that (Japanese) fleet.
"But we couldn't discuss anything about our work — only within the walls of that room," she said. "It was that secret." It was so secret she couldn't discuss an award she received for her work after the war.
In November 1945, after she'd left the Navy, she received a letter of commendation from U.S. Secretary of the Navy James Forrestal. But the notification letter she received about the award said, "It is directed that, because of the nature of the services performed by this unit, no publicity be given to your receipt of this award."
Her husband, Glenn, met through a mutual acquaintance in Washington. Glenn subsequently served in the Philippines during the war. The couple lived in Waterloo, IA for a time after the war. Glenn returned to the Navy and served 26 years, through Korea and Vietnam, and 25 years with the U.S. General Services Administration in Washington, before he retired and they moved to Florida. They were married 70 years, with two children and three grandchildren. He died in 2014 at age 92.
In 2017 her unit received some long-overdue recognition with the publication of a New York Times best-selling book, "Code Girls: The Untold Story of the American Women Code Breakers of World War II," by Liza Mundy.
She'd requested her Navy unit commendation award be pinned on her and laid to rest with her upon her passing.
Dolores was also a member of Bella Vista Baptist Church, Edgewater.
Survivors include a daughter, a son, and other family.
Funeral service will be 1 pm Wednesday, 12 January 2022 at the All Faiths Mausoleum in Sea Pines Memorial Gardens, Edgewater, FL with Rev. John T. Marsh, Pastor, Bella Vista Baptist Church, officiating. Military honors will be rendered by members of American Legion Post #285, Edgewater.
Charles Peterson IlI, CIA mapping specialist
Charles Peterson III PhD, 85, a mapping specialist who had worked in Washington for the CIA and the Library of Congress, died of cancer on 7 December 2021 at a residential community in Lancaster, PA.
Dr. Peterson was born in Lancaster. He moved to Washington in 1962 and for 12 years was a geographic analyst for the CIA, specializing in interpreting satellite imagery.
From 1974 until 2019, he was a senior map cataloguer in the geography and maps division of the Library of Congress. His work required translating hundreds of languages and dialects from maps from all over the world. Mr. Peterson moved to Lancaster in 2019.
James Smith, SES CIA Officer
James Smith, 101, SES CIA officer, died 3 January 2022 in Fairfax, VA.
Smith joined the Marines in 1939 and became a communications specialist. He and his section leader didn't get along, so Smith got the nickname, "Horse," because he wore a harness to pull a cart filled with his section's communications gear.
He volunteered for the famous USMC unit, "Edson's Raiders," in 1941. And the next year, "Edson's Raiders" deployed to the Solomon Islands, where Smith fought in two battles: Tulagi and Guadalcanal. He earned two Silver Stars for his bravery and commitment to his fellow Marines in each battle; and he was also awarded the Purple Heart for shrapnel wounds sustained during a Japanese grenade attack.
Following the war, Smith got married and took a job with Remington Rand. He settled in Fairfax City, and joined the CIA in 1952, serving in Taiwan, Manila, Hong Kong, Vietnam, Germany, and England. Returning to the U.S. in 1960, he and his wife were now parents of five. They purchased the first house built in the Old Lee Hills community – where he and Carole continue to live.
Smith had assignments in both America and overseas, retiring from the CIA in London in 1989 as a Senior Executive Service Officer. He and his family then returned to their home in Fairfax, VA.
Smith recorded two videos of his WWII experiences. One is on display in the Marine Corps Museum in Quantico, and the other is displayed at the WWII Memorial in New Orleans. He also represented the USMC at the 2000 groundbreaking ceremony for the WW II Memorial in Washington, D.C. More information about him is here.
A visitation for James will be held Friday, 28 January 2022 from 4 to 8 PM at Demaine Fairfax Funeral Home, 10565 Main St, Fairfax, VA 22030. A funeral mass will occur Saturday, 29 January 2022 from 11 AM to noon at St Leo the Great Catholic Church, 3700 Old Lee Highway, Fairfax, VA 22030.
Gary Stansbury, CIA Operations Officer
Gary C. Stansbury, 82, CIA Operations Officer, died of pancreatic cancer on 21 December 2021 in Colorado Springs, CO.
He was born in Topeka, KS. In 1957 he graduated from Patterson Park High School in Dundalk, MD and joined the U.S. Army. He served in the 10th Special Forces GP (airborne) stationed in Bad Toelz, Germany. After receiving an honorable discharge in August 1960, Gary attended the University of Montana for one year before attending Washburn University in Topeka, KS where he graduated with a B.S. in Political Science in 1964.
He was employed by the CIA from 1964-1992 as an Operations Officer. He served most of his career abroad in Laos, the Philippines, Europe, and finally Latin America. Agency colleagues commented on Gary's quiet professionalism and bravery.
In retirement, Gary became an accomplished fly-fisherman and woodworker.
He is survived by his wife of fifty-nine years, Judi, a brother, three sons, a daughter, and other family.
John Maxwell Taylor,  CIA, DIA officer
John Maxwell Taylor, 91, CIA and DIA Officer, died 8 December 2021 in McLean, VA, of complications of a fall.
A son of Army general and diplomat, Taylor was born at West Point, NY.
From 1952 to 1987, Taylor was a federal officer serving in a variety of capacities including intelligence. His overseas postings included South Korea, Singapore, Thailand, and what is now Myanmar. His 35-year career was served with the CIA, the Defense Intelligence Agency, the State Department, and the Export-Import Bank of the U.S.
In 1989, he wrote a biography of his father, "General Maxwell Taylor: The Sword and the Pen." He also wrote a biography of William H. Seward, a former secretary of state, governor of New York and U.S. senator. 

He is survived by his wife, Priscilla, and other family.
Nick Wedge, Advertising Executive, Author
Nicholas William Wedge, 91, Advertising Executive, Author, died 1 December 2021 in Ossining, NY.
Wedge was a witty, erudite copywriter and advertising executive who created memorable ad campaigns for The New York Times, the Financial Times, and other clients.
In a six-decade career at BBDO in New York and London, D'Arcy McManus, Geer DuBois, Royd's Advertising Group in London, and his own agency, Janic Productions, he created print, radio and television ads for many major industries and corporations.
His work for The New York Times included an iconic collaboration with Tom Ungerer during the newspaper circulation wars of the 1960s and included many clever slogans and images crafted by these two gifted collaborators. Nick also worked with many other illustrators who found fame as artists. With Ronald Searle in a campaign that won a Clio award in 1973.
Nick's love of wordplay often led him to co-opt other languages in his ads. When The Rug Company launched a collection of Alexander McQueen rugs in 1971, Nick's only text was "Carpet diem." To acknowledge Texaco UK as a corporate sponsor of the Glyndebourne Festival Opera in England, Nick created a road sign pointing to Mozart, Strauss, Rossini, and Prokofief as destinations, with this caption: "We get you there, con brio."
He was born in New York to a New York Sun sportswriter and a librarian at the New York Globe, the Baseball Hall of Fame, and the New York Botanical
Garden. Nick sometimes accompanied his father on assignments and remembered watching the SS Normandie burn and sink at the Hudson River pier where it was being
converted to a troopship in 1942 and seeing the Empire State Building after it was struck by a B-25 bomber in 1945. In the 1930s Nick's father often took him to the
Yankees' spring training in St. Petersburg, FL, where he was introduced to Lou Gehrig, Joe DiMaggio, Lefty Gomez, and Babe Ruth.
Nick grew up in the Bronx, graduated from the Bronx High School of Science, received a BA from Columbia in 1952, was hired by BBDO that same year and in 1960 became a vice president. In 1966 he relocated to London and worked as creative director of the agency's UK office. The move awakened the Anglophile in him. He returned in 1971 to conduct an interview with Prince Philip published in Sports Afield, and in 1985 became executive creative director, as well as a board member, of Royd's Advertising Group, living in London for a time and then shuttling between the UK and his suburban New York office. Together with his wife Janet as writer and editor, he designed and published a travel newsletter, London Outlook, from 1984 through 1991.
In the '90s Nick shifted from ads to profiling celebrities living in suburban New York and Connecticut for such publications as Bedford Magazine and Ridgefield Magazine. His subjects included Theodore Sorensen, an adviser and speechwriter for President John F. Kennedy; cartoonist Roz Chast; actress Zoe Caldwell; financier George Soros; soprano Renata Scotto; photographer Slim Aarons; Sex and the City author Candace Bushnell; Richard Dearlove, onetime head of MI-6 who had been an exchange student at The Kent School in Connecticut, and dozens of others. Pursuing his interests in spycraft and World War II, Nick also wrote profiles for AFIO's own Intelligencer: Journal of U.S. Intelligence Studies.
A voracious reader with many interests, Nick built a collection of Arthur Rackham signed limited editions as well as books illustrated by Edmund Dulac and Kay Nielsen. He also collected London maps, paintings, graphic art, and work by his many collaborators.
He is survived by his wife Janet of 69 years, a historian, author, and teacher; two daughters, Cathy and Liz, and a son, Will; three granddaughters, and a great grandson.
---
AFIO EDUCATIONAL EVENTS IN COMING TWO MONTHS....
20 January 2022, 12:30-1:30 pm PST - GoToMeeting Webinar - AFIO-L.A. Chapter January Kickoff Meeting features Dr. Daniel Winterhalter, NASA/Jet Propulsion Laboratory (JPL), on the just launched James Webb Space Telescope
The AFIO-Los Angeles Chapter kicks off 2022 with guest speaker Dr. Daniel Winterhalter, who recently retired as Chief Scientist, from NASA/Jet Propulsion Laboratory (JPL). He will be discussing the James Webb Space Telescope, which had a successful launch on December 25, 2021. The Webb Telescope is expected to be a primary science asset to the nation and the world. Please join us for this meeting which will take place on the GoToMeeting platform.
Additional Information: The Launch - Webb/NASA
Platform: Go To Meeting
Chapter President Autiero: "I wanted to take the time and wish all of you celebrating the upcoming Christmas Holiday the best of times! As a reminder anyone who has not yet reserved a virtual space for our upcoming meeting taking place in January to please do so, therefore you have access in advance, your participation and attendance always helps to strengthen the chapter. I look forward to seeing all of you virtually in January!"
To participate in the January webinar, email Vince Autiero, Chapter President, for meeting access link: AFIO_LA@Yahoo.com
Saturday, 12 February 2022, 11:30am - Indialantic, FL - AFIO Florida Satellite Chapter hosts Lt Gen Pat Hughes, former D/DIA, on "The Threat to the U.S. from China."
The Florida Satellite Chapter, at this in-person meeting, hears from Lieutenant General Patrick M. Hughes, US Army (Retired), the former director of the Defense Intelligence Agency, discussing "The Threat to the U.S. from China."
Cost: The sit down lunch (which follows Gen. Hughes' presentation) is $35 per person.
Location: Doubletree Hotel, Rt A1A, in Indialantic, FL.
To register or more information, contact chapter president Larry Sanford at larryfsanford@gmail.com.
Thursday, 24 February 2022 - Tampa, FL - The Florida Suncoast AFIO Chapter hears David Oakley on "The DoD/CIA Postwar Relationship."
David Oakley will address the Florida Suncoast AFIO Chapter on the DoD/CIA postwar relationship.
In the face of concerns that intelligence support to the military was over-emphasized towards the end of the 20th century, Mr. Oakley makes the case that the CIA has maintained its support of the military by directing a significant amount of its resources toward global counterterrorism efforts and military operations.
We have striven to make our meetings informative but also provide the opportunity to meet with colleagues and maintain the ties that are a foundation of involvement in the intelligence community. Almost certainly, we have all experienced Zoom overload, so this is a great chance to gather in person following all COVID-19 and Omicron guidelines.
SAFETY: As done in past inperson meetings, the chapter will employ suitable safeguards as required by local authorities.
REGISTRATION GUIDELINES: Forthcoming. Obtain details from the Chapter secretary at michaels@suncoastafio.org to also email your RSVP or fax them to (813) 832-1154.
The cost is $10, cash or check made out to "Suncoast Chapter, AFIO."
TO ATTEND: If you will be attending, please send an email to Michael Shapiro at michaels@suncoastafio.org, no later than noon on Wednesday, 16 February, with your name and the names of any guests.
If you make a reservation, find that you cannot attend, but do not formally cancel and receive a cancellation confirmation by 16 February, and then fail to show up, you will be responsible for the cost of your registration because the chapter will have to pay for your scheduled, uneaten meal.
Friday, 8 April 2022 - McLean, VA - HOLD THE DATE. Tentative AFIO National "First of 2022" In-Person Luncheon
Omicron, or variants to follow, still has many events and conferences speculative; but, hold this date on your calendar for a possible "first of 2022" in-person AFIO National event to be held at DoubleTree, 1960 Chain Bridge Rd, McLean, VA.
Details and registration links to follow. Questions to annettej@afio.com
---
Other Upcoming Events from Advertisers, Corporate Sponsors, and Others
Sunday, 16 January 2022, 2 - 3:30 pm - Zoom Webinar - Steinstuecken: A Little Pocket of Freedom by The Cold War Museum
A lovely German village. But surrounded by hostile forces. Will your friends save you?
Suppose You Live in a Pleasant West German Village During the Cold War. Lovely Thought. Except That Your Tiny Town is Entirely Surrounded by Hostile Forces Who Are Eager to Make Your Daily Life As Tense and Miserable As Possible. Luckily, You've Got Some Determined Friends.
Steinstuecken (German for "stone pieces") is part of one of Berlin's Bezirks, or boroughs, but it is physically separated from its parent borough. About one kilometer of territory belonging to the neighboring German state of Brandenburg separates Steinstuecken from the boundary of Berlin. During the Cold War, NO Berlin-owned road or strip of land connected Steinstuecken to the city. When the Allies captured Berlin in 1945, Steinstuecken's borough became part of the American occupation sector. All the territory surrounding Berlin became part of the Soviet Occupation Zone. When the Cold War erupted, Steinstuecken, a place no bigger than the grounds of a college football stadium, became a de facto Western island in a Communist sea.
Don Smith will tell us this remarkable story, drawing from his recent book Steinstuecken: A Little Pocket of Freedom. He is a retired Army Reservist who served in Germany from 1986 to 1989.
Cost: $20, 100% of which is a contribution to the Cold War Museum.
Location: ONLINE ONLY. Eventbrite ticket buyers will receive a link to the virtual room on the Zoom platform where this event will take place.
Agenda: • 1:30-2:00. Participants arrive in the Zoom room online; • 2:00-2:05. Jason Hall, Executive Director of the Cold War Museum, introduces the Museum and Don Smith; • 2:05-3:00. Don presents on Steinstuecken in the Cold War; • 3:00-3:30. Q&A opportunity for the audience.
Questions? Call or email Jason Hall, 703-283-4124 (cell), jason@coldwar.org
To register, use this link.
Thursday, 20 January 2022, noon - 1 pm ET - Zoom Webinar - Virtual Spy Chat with Chris Costa and Ali Maisam Nazary - The International Spy Museum

Sign up for an online discussion with Spy Museum Executive Director Chris Costa as he is joined by Ali Maisam Nazary, Head of Foreign Relations for the National Resistance Front of Afghanistan (NRF).
Spy Museum Executive Director Chris Costa, a former intelligence officer of 34 years, will be joined by Head of Foreign Relations for the National Resistance Front of Afghanistan (NRF) Ali Maisam Nazary. With deep and varied roots in Afghanistan, Nazary has previously served as the host of a weekly show on Korasan TV, Director of Media Affairs for Abdullah Abdullah's 2014 presidential campaign, a specialist on Afghan and Central Asian government relations at Bellwether Partners, and president of The Massoud Foundaton USA.
More info. Or register here.
Saturday, 22 January 2022, 4-7:30 pm ET - Arlington, VA - Operation Soirée: Social Like a Spy and Save the World
Mission: Mix and Mingle Like a Pro
Spyher welcomes Paul S. to OPERATION SOIRÉE. Paul is a counterintelligence subject matter expert and served 28 years as an NCIS Agent. During that time, he worked everything from onboard and offshore counterintelligence investigations and operations worldwide to oversite activities of counterterrorism and infrastructure protection. Paul is a highly credentialed and experienced trainer. Coached by senior former intelligence officers, guests prepare for a high-stakes mission to help thwart an imminent chemical attack against the McMillan Reservoir in Washington, D.C. Guests will craft a cover story and learn how to discreetly gather information with the elicitation techniques used daily in the world of espionage. With specific requirements in hand, guests deploy to a cocktail party celebrating the opening of a new art exhibit to find their targets. With new skills, they must tease out details of the attack plan that the Spyher team needs to be successful in stopping the perpetrators.
Location: Ideal lnnovations, inc., 4401 Wilson Blvd Suite 210, Arlington, VA 22203
Dress Code: Cocktail
For More Info or Questions: Spyher - Spy Tours and Events; 703-653-0115; rosanna@spyher.co
Price: $275/pp; Buy Access Here.
Wednesday, 26 January 2022, 1 - 2 pm ET - Zoom Webinar - NCF Winter 2022 Cryptologic Program - GCHQ Historical Perspective

The National Cryptologic Foundation's Winter 2022 Cryptologic Program will feature Mr. Tony Comer, retired GCHQ historian and Dr. John Ferris, author of Behind the Enigma: The Authorised History of GCHQ, Britain's Secret Cyber Intelligence Agency. The program will be moderated by Dr. David Sherman.
During the program, our guest speakers will discuss GCHQ's history and its relationships with its allies, including the U.S.
Registration: The cost to attend is free, but registration is required. Zoom login details will be provided in your registration confirmation email.
Questions for the Guest Speakers: A space to submit questions is provided on the registration form. Please use this even if you are unable to attend the live program.
Contact: If you have questions about this program, please contact the NCF office at 443-795-4498 or send an email to ncfinfo@cryptologicfoundation.org
Register here
Wednesday, 26 January 2022, 6pm - Washington, DC - Live Virtual Spies & Spymasters Happy Hour: Spies, Comics, and Cocktails - Virtual International Spy Museum Program
Since the Cold War, spies have been hot, and the world of comics have had a great assortment of undercover operatives. SPY's program panel will include national security lawyer and comic collector/dealer Mark S. Zaid, comic book writer Andy Diggle (author of James Bond comic books Hammerhead and Kill Chain; The Losers, which was adapted into the movie starring Jeffrey Dean Morgan, Chris Evans, Zoe Saldana and Idris Elba; and Green Arrow: Year One, which inspired the hit TV show Arrow), and Eisner Award nominated artist Shawn Martinbrough (author of How to Draw Noir Comics: The Art and Technique of Visual Storytelling and with projects including Batman: Detective Comics, DMZ, Luke Cage Noir, The Black Panther: Man Without Fear and Hellboy).
Register here www.spymuseum.org
1 - 3 May 2022 - Tucson, AZ - Spies Lies & Nukes Conference
Join Valerie Plame and several of her legendary, highly decorated CIA colleagues as they dive into the secretive world of espionage.
Hear intriguing, provocative, and sometimes shocking conversations on cyber attacks, covert actions, nuclear scams, recruiting real spies from those that lived in the "wilderness of mirrors" for years.

Speakers: Valerie Plame, Conference Host and former Covert CIA Ops Officer; James C. Lawler, former Senior CIA Ops Officer; Alma Katsu, former CIA and NSA Analyst; Marc Polymeropoulos, former Senior CIA Ops Officer; Rolf Mowatt-Larssen, former Senior CIA Intelligence Officer; Mary Beth Long, former Asst SecDef for Intl Security Affairs; Glenn Carle, former Senior CIA Ops Officer; Lucy Kirk, former CIA Chief of Station and Ops Officer; Jonna Mendez, former Senior CIA Intelligence Officer; Gary C. Schroen, former Senior CIA Intelligence Officer
Topics: Some of the topics that will be presented by our experts and panelists:
"Afghanistan: Ending the Forever War"; "What is the 'Havana Syndrome'?"; "Russian election hacking / cyberwarfare"; "SoulCatcher: How to recruit a spy"; "Women in the CIA"; "Spy Fiction: What is real and what isn't?"; "The Morality and Politics of Torture"; and "The Nuclear Threat."

Location: Hacienda del Sol Guest Ranch Resort - a beautiful and historic resort 5501 N Hacienda Del Sol Rd, Tucson, AZ 85718
More information or to register visit https://www.spiesliesnukes.com/
---
In addition to the Royal Blue long sleeve shirts and gray long sleeve hoodies, the AFIO Store has the following items ready for quick shipment:
LONG Sleeved Shirts with embroidered AFIO Logo and Mugs with color-glazed permanent logo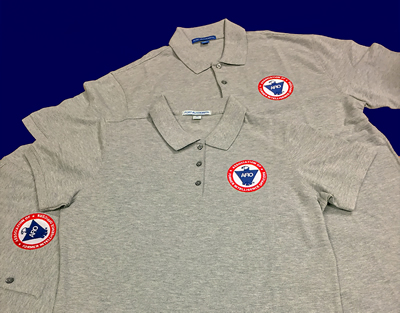 Show your support for AFIO with our long-sleeve Polo Shirts. Dark blue long sleeved shirts are shrink and wrinkle resistant fine cotton with a soft yet substantial feel. They feature a detailed embroidered AFIO seal. Get a shirt for yourself and consider as gifts for colleagues, family, and friends. Only $45 each including shipping.
Sizes of (M) men or (W) women shirts; Small, Medium, Large, XL, XXL, and XXXL. [For short sleeve shirts...they are available on discount of $25 only by email from annettej@afio.com See explanation at top right column of these Weekly Notes.]
You may pay by check or credit card. Complete your order online here or mail an order along with payment to: AFIO, 7600 Leesburg Pike, Ste 470 East, Falls Church, VA 22043-2004. Phone orders at 703-790-0320. Questions? Contact Annette at: annettej@afio.com.
---
AFIO Mug with color glazed logo. Made in America. Sturdy enough to sit on desk to hold pens, cards, paperclips, and candy.
This handsome large, heavy USA-made ceramic mug is dishwasher-safe with a glazed seal. $35 per mug includes shipping. Order this and other store items online here.
---
Guide to the Study of Intelligence and When Intelligence Made a Difference
"AFIO's Guide to the Study of Intelligence" has sold out in hard-copy.
However, it is available in digital form in its entirety on the AFIO website here.

Also available on the website here are the individual articles of AFIO's history project "When Intelligence Made a Difference" that have been published to date in The Intelligencer journal. More articles will be forthcoming in future editions.
---
Disclaimers and Removal Instructions
Weekly Intelligence Notes (WINs) are commentaries on Intelligence and related national security matters, based on open media sources, selected, interpreted, edited and produced for non-profit educational uses by members and WIN subscribers.
REMOVAL INSTRUCTIONS: We do not wish to add clutter to inboxes. To discontinue receiving the WINs:
a) IF YOU ARE A MEMBER - click here: UNSUBSCRIBE and supply your full name and email address where you receive the WINs. Click SEND, you will be removed from list. If this link doesn't open a blank email, create one on your own and send to afio@afio.com with the words: REMOVE FROM WINs as the subject, and provide your full name and email address where you are currently receiving them.
b) IF YOU ARE NOT A MEMBER, and you received this message, someone forwarded this newsletter to you [contrary to AFIO policies]. Forward to afio@afio.com the entire WIN or message you received and we will remove the sender from our membership and distribution lists. The problem will be solved for both of us.
CONTENTS of this WIN [HTML version recipients - Click title to jump to story or section, Click Article Title to return to Contents. This feature does not work for Plaintext Edition or for some AOL recipients]. If you wish to change to HTML format, let us know at afio@afio.com. The HTML feature also does not work for those who access their e-mail using web mail...however NON-HTML recipients may view the latest edition each week in HTML at this link: https://www.afio.com/pages/currentwin.htm
---
WINs are protected by copyright laws and intellectual property laws, and may not be reproduced or re-sent without specific permission from the Producer. Opinions expressed in the WINs are solely those of the editor's or author's listed with each article. Notices in the WINs about non-AFIO events do not constitute endorsement or recommendation by AFIO. AFIO Members Support the AFIO Mission - sponsor new members! CHECK THE AFIO WEBSITE at www.afio.com for back issues of the WINs, information about AFIO, conference agenda and registrations materials, and membership applications and much more!
(c) 1998 thru 2022. AFIO, 7600 Leesburg Pike, Suite 470 East, Falls Church, VA 22043-2004. Voice: (703) 790-0320; Fax: (703) 991-1278; Email: afio@afio.com
---
About AFIO | Membership Renewal | Change of Address | Upcoming Events | Chapter Locations | Corporate/Institutional Memberships | Careers in Intelligence Booklet | Guide to the Study of Intelligence | Intelligencer Journal | Weekly Intelligence Notes | To Make A Donation | AFIO Store | Member-Only Section | Code of Ethics | Home Page
Click here to return to top.
---