---
Section I - INTELLIGENCE HIGHLIGHTS
Nuclear Weapons, China, and a Strategic Defense Initiative for this Century - by Michael R. Pompeo, The National Interest, 18 Jan 2022
A modern strategy for addressing the threats we now confront must be conceptually similar to Reagan's Strategic Defense Initiative and draw from the lessons it conveyed. It must also maintain the sufficiency of our triad and apply technologically advanced answers to the array of new threats we face.
In 2019, I was honored to receive the Hudson Institute's Herman Kahn Award. Herman Kahn, the esteemed physicist, strategist, and futurist, founded the Hudson Institute. No book is more aptly titled than Kahn's Thinking about the Unthinkable, published in 1962.
Kahn forced American strategists, our military, and our political leaders to confront issues that are supremely important, but, in equal measure, repellent. Unfortunately, we have no choice but to confront our nation's strategic threats and options. Article continues here
Texas Synagogue Hostage Incident Demonstrates Endurance of Transnational Terror Networks - Ali Soufan, intelBrief, 18 Jan 2022
A hostage situation unfolded over the weekend near Fort Worth, TX, when 44-year-old British national Malik Faisal Akram took worshippers hostage at the Congregation Beth Israel of Colleyville, a Jewish synagogue.
President Biden called the incident an "act of terror"; Akram's demands revealed connections to Aafia Siddiqui, a Pakistani neuroscientist who has become a cause célèbre among jihadists, including al-Qaeda and ISIS.
Siddiqui has often been used as a rallying cry for terrorist groups who have on several occasions attempted to swap hostages or captives for her release.
The Colleyville incident highlighted that informal and formal networks that foster extremism and promote jihadist violence remain intact, especially in the United Kingdom and Europe.
A dramatic hostage situation took place over the weekend in Fort Worth, Texas, when 44-year-old British national Malik Faisal Akram took worshippers hostage at the Congregation Beth Israel of Colleyville, a Jewish synagogue. The ordeal lasted for nearly 11 hours, before an elite group of agents from the Federal Bureau of Investigation (FBI) hostage rescue team rescued all of the hostages, who emerged unharmed. Article continues here
Warnings of 'Civil War' Risk Harming Efforts Against Political Violence - by Anjali Dayal, Alexandra Stark, and Megan A. Stewart, War on the Rocks, 18 Jan 2022
A year on from the Jan. 6 insurrection, experts warn of catastrophic political violence, while political commentators invoke the specter of the 1860s and throw out sensationalist headlines about a second U.S. Civil War. "The unimaginable has become reality in the United States. … [T]he basic truth is the United States might be on the brink of [a civil] war today," read one such argument.
The emerging cottage industry of speculation and alarm specifically about a civil war in the United States worries us. The shape and content of this debate — covered in venues as mainstream as NPR — risks mis-framing an urgent problem for non-specialist audiences. Rather than asking whether the United States will have a new civil war, commentators ought to be asking: What kinds of risks for political violence does the United States face? Commentary continues here
New Domestic Terrorism Unit at the Department of Justice — Talking Points - Jamil Jaffer, NSI, 12 Jan 2022
The headline: The creation by the Biden Administration of a new domestic terrorism unit within the Justice Department's National Security Division has generated some controversy because of the potential of such investigations to potentially chill free speech and political expression.
Our take: There is a history, going back to the 1960s and 1970s of national security tools being used to investigate domestic political activists and groups, including the Black Panther Party, Joan Baez, Martin Luther King, Jr. and the like, including the FBI's COINTELPRO effort as well as CIA's Operation Chaos and NSA's Operation Minaret.
Article continues here
Hamas Alleges That Israel Has 'Killer Dolphins' - HI Sutton, Covert Shores, 10 Jan 2022
A video posted by Hamas alleges that one of its frogmen was killed by an Israeli trained dolphin. This may not be as far fetched as it at first sounds. The video (shared on Twitter) shows a harness which it alleges was recovered. The harness appears to fit the nose of a dolphin. And is similar to those used in US Navy and Russian Navy marine mammal programs. The harness appears to have a spear gun-like device attached.
Dolphins cannot tell friend-or-foe so generally you would not expect them to deliver lethal force. Instead they mark the target with a buoy. The harness device may be part of that type of system. Or, possibly, it is indeed a straightforward weapon. There is no evidence that confirms that the harness is Israeli, or even off a dolphin. However the report does have some credibility. It is at least plausible that Israel may have a Navy marine mammal program. Analysis, photos, and videos continue here
Also see: Killer Dolphins: World Survey Of Navy Marine Mammal Programs - Countries and Various Missions Involved. Article here
---
Section II - IC PODCASTS, COMMENTARY, BLOG UPDATES
"Applying Cold War Lessons to Great Power Competition: Historian Hal Brands" in interviews by Former Acting D/CIA Mike Morell
Intelligence Matters: A CBS News original national security podcast hosted by former CIA acting director and CBS News national security contributor Michael Morell. Morell is crisp, precise, cautious, fair, avoids political slant, and provides remarkable insights. Not to miss.


The most recent "Intelligence Matters" podcasts/interviews by or with Mike Morell:
Jan 12 | "Applying Cold War Lessons to Great Power Competition: Historian Hal Brands"
Morell speaks with Hal Brands, the Henry Kissinger Distinguished Professor of Global Affairs at the Johns Hopkins School of Advanced International Studies and the author of the new book, "The Twilight Struggle: What the Cold War Teaches Us About Great Power Rivalry Today." Morell and Brands discuss the ways in which applied history can help policymakers make better-informed strategic decisions today. They move through a selection of Cold War-era lessons outlined by Brands in his book to inform the United States' approach to competition with Russia and China. They also discuss why some efforts - including the forging global partnerships and successfully projecting democratic values - may pose more of a challenge for the United States today than it did in decades past.

Other recent "Intelligence Matters" podcasts to stream or download:
Jan 05 | "The Top Global Threats in 2022"
Dec 29 | "Best Of" Intelligence Matters: Clarissa Ward
Dec 22 | "Best Of" Intelligence Matters: Gayle Tzemach Lemmon
Dec 15 | Former CIA Operations Officer Turned Novelist Jim Lawler
Dec 08 | China's Ambitions: Graham Allison, Hal Brands, and Ketian Zhang
More about Intelligence Matters by Michael Morell here. Podcasts also available here.
---
FTC Jumps Into Llog4j Cleanup... - Stewart Baker, Others at Steptoe Cyberblog
Cyberblog by Steptoe & Johnson LLP — By Stewart Baker on 12 Jan 2022
Episode 389: The FTC Jumps Into Llog4j Cleanup with One Foot
The Federal Trade Commission's (FTC) other foot, I argue, is lodged firmly in its mouth. Tatyana Bolton defends the agency, which released what can only be described as a regulatory blog post in response to the log4j vulnerability, invoking the $700 million in fines imposed on Equifax to threatening "to use its full legal authority to pursue companies that fail to take reasonable steps to protect consumer data from exposure as a result of Log4j." She stresses that this is the best way to get companies to patch quickly and notes that only "reasonable steps" are required. ... Glenn Gerstell gives us a tour of China's tech regulatory landscape, and the remarkable decline in the fortunes of consumer tech firms in that country... Mark MacCarthy explains why the proposal to marry cryptocurrency to Signal ... Continue Reading
Some Prior Conversations:
Episode 388: China Dive
Episode 387: Ten Pounds of Cyberlaw in a Five-pound Sack
Episode 386: Does a Dead Horse Have a Right to Self-defense?
Episode 385: International Tech Policy Week
Episode 384: What to Do About Deplatformed Data?
---
As Biden Struggles & Burns Bridges, U.S. Adversaries Rejoice - more from Inside the SCIF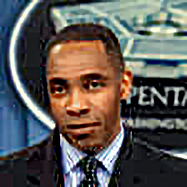 Inside the SCIF by JJ Green, WTOP - Issue #146, 13 Jan has details on... Oath Keeper Leader Indicted for J6 Involvement; Past 7 Years Hottest Ever; As Biden Struggles, it delights Russia, China, other Adversaries as nothing gets passed; Biden Team Burning Bridges with more Moderate Dems; WH focusing on local radio to reach DMV region - made Kamala H available; Head of Denmark's external Intel Agency (PET) charged with treason; Sweden fights disinfo with "strengthening resilience in population"; Allow Biden faster US military response if China invades Taiwan? Or wait for Congress to decide?; Four rockets targeted US Embassy in Baghdad's Green Zone.

Target USA Podcast 314 is on: Security in the U.S. after the January 6th anniversary
Brian Murphy, former Acting Under Secretary for Intelligence Analysis at DHS, and A.T. Smith, former Deputy Director of the Secret Service discuss the lessons intelligence and law enforcement officials learned from January 6th.
And "The Hunt" explores: DOJ unveils new efforts to prosecute domestic extremists
J.J. Green speaks with Assistant Attorney General Matthew Olsen who told members of Congress how concerned the Justice Department is about "domestic extremists."
---
Ukraine Will Be Bloody; How Foreign Spies Infiltrate U.S. Police - The Latest... from Jeff Stein's provocative "SpyTalk" series...

19 Jan: "US Signaling Putin that Ukraine Will Be Bloody" by Jeff Stein and Peter Eisner
CIA, Green Berets prepare Ukraine for guerrilla war, while Washington eyes other Russian weak points
Jan 13: "How Foreign Spies Infiltrate US Police" by Jeff Stein
Egypt-NYPD case the tip of an iceberg of Chinese, Russian, Cuban, Turkish and Israeli agents seeking US police sources
Jan 10: "Recalling Putin Two Decades Ago" by Jim Laurie
A veteran foreign correspondent revisits an old reel of his 2003 TV interview
Jan 7: "Joseph Weisberg Explains Himself" by Jeff Stein
The celebrated creator of 'The Americans' was slammed for advocating the 'appeasement' of Putin on Ukraine
Jan 5: "Can the Capitol Police Handle Another Assault?" by Jeff Stein
Reforms are way too slow, an IG report and in-depth reporting reveal
Dec 23: "Military Spies, and Military Subversives" by Jeff Stein, with Doug Wise and Scott MacFarlane
Former DIA deputy director Doug Wise talks about US military intelligence ops in Ukraine; WRC-TV investigative reporter Scott MacFarlane addresses military vets participation in the Jan. 6 riot
---
Putin Games Threaten Balkan Stability; China's Global, Soft Power Grows - Latest Insights from Jack Devine of Arkin Group
The Arkin Group's Jan 14 "In Other News" letter to private clients by former Deputy Director, Operations Officer Jack Devine features...
Putin's continued gamesmanship threatens stability in the Balkans.
China's global, soft power efforts expand but are undermined but non-democratic and hard power actions.
Follow link here to read analyses and predictions given to their private clients on the topics from last week. There is a delay of seven days before the above topics will appear at this link.
Released 11 December 2021 in The National Interest: Strategic Clarity Can Counter Chinese and Russian Aggression - Jack Devine and Jonathan D. T. Ward.
---
Section III - BROUGHT TO OUR ATTENTION BY MEMBERS
Correction: The story "Literary License to Kill - The FSB's new "Vector" Journal" which ran in this Section III "Brought To Our Attention by Members" in WIN #02-22 last week, was based on a forwarded item from a member without a clear original source. The Cipher Brief later informed us that the story originated from their publication behind their paywall or sent only to paying members. AFIO apologizes for the unintended listing of that item and missing attribution. That item was immediately removed from the online WIN. Articles behind paywalls are rarely cited in AFIO publications to avoid inconvenience to our readers and to respect the restrictions placed on access by publishers.
AFIO WINs welcomes new articles but urges all members, forwarding anything to us, to always indicate the original source and provide a hyperlink for our verification.
Swedish spy agency investigates drone sightings at three nuclear power plants - Joe Fitsanankis, IntelNews, 18 Jan 2022
Sweden's domestic security agency said it had taken over from the police an investigation into sightings of unmanned aerial vehicles, commonly known as drones, at three nuclear power plants. On Monday, the Swedish Security Service, known by its Swedish acronym, SAPO, confirmed earlier reports that a large-size drone had been spotted on Friday by security guards over the Forsmark Nuclear Power Plant. The facility is located just short of 95 miles north of Sweden's capital, Stockholm. It is known as the country's largest producer of electricity, generating one sixth of its electricity supply. Article continues here
FBI v. Fazaga: Supreme Court Examines Interplay of State Secrets Privilege and the Foreign Intelligence Surveillance Act - CRS, 12 Jan 2022
On November 8, 2021, the Supreme Court heard oral arguments in Federal Bureau of Investigation (FBI) v. Fazaga, a case that explores the circumstances in which a federal court may examine classified information in a civil lawsuit in order to review the legality of certain government surveillance activities. The plaintiffs in Fazaga are three Muslim individuals who allege that the FBI directed a confidential informant to conduct surveillance at the plaintiffs' homes, businesses, and places of worship based purely on their religious identity. Such surveillance was conducted under the Foreign Intelligence Surveillance Act of 1978 (FISA), which authorizes, among other things, electronic surveillance and physical searches if there is probable cause to believe that the targets are agents of a foreign power. The plaintiffs sued the government alleging various constitutional and statutory claims. The plaintiffs also sued several FBI officials in their individual capacities pursuant to Section 110 of FISA (50 U.S.C. § 1810) which provides a civil remedy for an "aggrieved person . . . who has been subjected to an electronic surveillance" in violation of federal law. Report continues here
Ukraine and the Danger of Human Miscalculation - by Dell Dailey James P. Farwell, The National Interest, 18 Jan 2022
We must guard against the danger of human miscalculation in anticipating how each side may react to action by the other.
Russian President Vladimir Putin's threat to invade Ukraine and President Joe Biden's threat to sanction Russia in response cast into high relief the danger of human miscalculation in causing a war neither side wants. Each side may miscalculate what the other may do, and each other's options are asymmetrical to the other's. That Putin has leaned so far forward makes it hard for him to back down without anything to show for his saber-rattling.
Don't expect an invasion to end with Western sanctions. Thus, a key issue isn't whether the West can deter an invasion. It's what happens after that. Article continues here
The Unresolved Case of the January 6th Pipe Bomber by Ali Soufan, intelBrief, 14 Jan 2022
As awful as the January 6, 2021 Capitol insurrection was for the health of American politics, society, and democracy, it could have been dramatically worse if one or both of the two pipe bombs planted in the early hours before the riot had exploded. One pipe bomb was discovered near the Democratic National Committee (DNC) building, and another was found near the Republican National Committee (RNC) building. Both pipe bombs were functioning explosive devices, capable of injuring and/or killing anyone close by if they had gone off. Those in this vicinity included then Vice President-Elect Kamala Harris, who was reportedly evacuated from the DNC when the bomb was discovered outside near a park bench. The reality that someone manufactured and planted two viable pipe bombs just before the criminal events of January 6 is troubling in and of itself; that the perpetrator is still unknown and at large a year later is of great concern. Article continues here
JUDAS 62 & the 21st Century Espionage Novel - by Joshua Huminski, Dir, Mike Rogers Ctr for Intel, GMU - in NSI, 18 Jan 2022
Stanford University professor Amy Zegart recently penned a piece in the Atlantic decrying the effects that fictional spies have on real world intelligence. Characters like James Bond, Jason Bourne, Jack Ryan, Jack Bauer, and others warp what people think intelligence officers do, what intelligence can achieve, and what the world of espionage is like.
Most "spying", at least on screen, is more action-thriller than the fairly staid world of real spy-versus-spy action. Ironically, the land of James Bond, the United Kingdom, also gifted the world with the most realistic spy and my personal favorite, George Smiley. But his slow, methodical, and unassuming style sadly does not draw viewers the same way that the suave-yet-deadly 007 can and does. Review continues here
CAREERS: Machiavellian Maxims: 10 Timeless Examples of Examples of Renaissance Wisdom - Steven Matthew Leonard, ClearanceJobs, 18 Jan 2022
Machiavelli gets a bad rap. It's not uncommon to hear someone describe Machiavelli in deeply narcissistic, self-serving terms. To be called Machiavellian typically suggests a lack of emotion, a tendency toward deception, and a darkly manipulative personality. When we describe a politician as Machiavellian, it conveys a not-so-subtle lack of moral sensibility. According to the Oxford English Dictionary, a Machiavellian personality is "cunning, scheming, and unscrupulous, especially in politics or in advancing one's career." According to a 2018 History Channel profile, Machiavelli's legacy could be described as "the ends always justify the means—no matter how cruel, calculating or immoral those means might be."
Read the maxims here
---
Section IV - Books, Research Requests, Jobs, Obituaries
Books — Newly Released, Overlooked, Forthcoming
Red-Handed: How America's Most Powerful People Help China Win
by Peter Schweizer
(Harper, Jan 2022)
Schweizer says that, in a quarter-century as an investigative journalist, this is the scariest investigation he has ever conducted. That the Chinese government seeks to infiltrate American institutions is hardly surprising. What is wholly new, however, are the number of American elites who are eager to help the Chinese dictatorship in its quest for global hegemony. Presidential families, Silicon Valley gurus, Wall Street high rollers, Ivy League universities, even professional athletes—all willing to sacrifice American strength and security on the altar of personal enrichment. Teveals the secret deals wealthy Americans have cut to help China build its military, technological, and economic might. And shows that many of these elites quietly believe the Chinese dictatorial regime is superior to American democracy, while their policies here hamper our own competitive spirit.
Book may be ordered here
---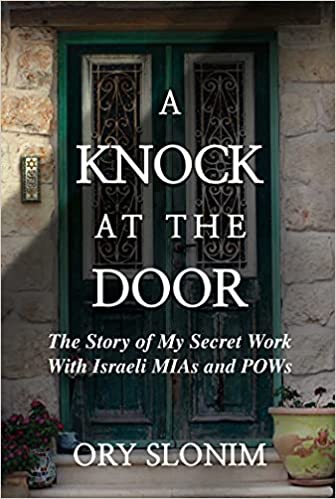 A Knock at the Door: The Story of My Secret Work With Israeli MIAs and POWs
by Ory Slonim
(Wicked Son Press, Dec 2021)
The inside story of Israel's secret negotiations to bring home their soldiers taken hostage by terrorist groups. Suppose one day, your son or husband, while serving in the military or working as a journalist, is taken hostage by a terrorist group—and you have no idea whether your loved one is dead or alive or how to even make contact with the insurgents holding him. It's a nightmare scenario that has sadly taken place dozens of times in the past twenty years in the Middle East. Here in the U.S., the government does not always get involved. Instead, it will engage the services of a neutral country to negotiate with the terrorists. Unfortunately, many times the terrorists insist on never-ending demands in order to torment the family of the hostage. Unlike Israel, we've never had a central address for these types of scenarios. But maybe after reading this book, it's an idea we could, and should, consider. Ory Slonim, the international "door knocker" was an invention of necessity by the Israeli government.
Book may be ordered here.
---
The American Girl Goes to War: Women and National Identity in U.S. Silent Film (War Culture)
by Liz Clarke
(Rutgers Univ Press, Jan 2022)
During the 1910s, films about war often featured a female protagonist. The films portrayed women as spies, cross-dressing soldiers, and athletic defenders of their homes—roles typically reserved for men and that contradicted gendered-expectations of home-front women waiting for their husbands, sons, and brothers to return from battle. The representation of American martial spirit—particularly in the form of heroines—has a rich history in film in the years just prior to the American entry into World War I. Clarke demonstrates the predominance of heroic female characters in in early narrative films about war from 1908 to 1919. American Girls were filled with the military spirit of their forefathers and became one of the major ways that American women's changing political involvement, independence, and active natures were contained by and subsumed into pre-existing American ideologies.
Book may be ordered here.
Call for Papers: "Imagining a New U.S. National Security Act for the 21st century" - Harvard's Kennedy School, Belfer Center, 16 Dec 2021 - Cash Prizes from $5,000 to $1,000
Imagine if you woke up tomorrow to news of: A massive cyber-attack that irreparably damaged financial markets and shut down critical infrastructure, or A significant conventional defeat due to strategic surprise like happened at Pearl Harbor, or The release of a manufactured pathogen that marks the beginning of a new global pandemic. Each of the scenarios above, and others, could be caused in part by a catastrophic intelligence failure. Drawing on the lessons of World War II and in the context of the impending Cold War, the United States Congress passed the National Security Act of 1947 to address institutional challenges and to set favorable conditions for U.S. intelligence and national security. Now, nearly a quarter of the way through the 21st century, the National Security Act of 1947 remains the bedrock of the U.S. national security enterprise, but in a world in which the threats and challenges have dramatically changed. We pose an overarching question: If you were starting from scratch, what might a National Security Act for the next 75 years contain to address current shortcomings and to improve intelligence capabilities, structures, and organizations to meet requirements in the years ahead? The Intelligence and Applied History Projects at Harvard's Belfer Center invite submissions for an essay contest on imagining a new U.S. National Security Act for the 21st century. Essays should consider the rise of China, technological advances, globalization, changes in U.S. relative power, redefinition of national security to include economic and cyber issues, espionage at scale, compression of decision time, and climate change—among other trends you deem important—and how these factors might drive a paradigm shift for U.S. intelligence and national security in general. As you examine this question and possible approaches to a reformed national intelligence enterprise, we invite you to provide a framework for new legislation along with ideas for what the United States should prioritize. The best papers should address the national interests at stake and the most pressing challenges your construct is designed to address. What institutions, mechanisms, legal requirements, or other factors would you choose to create, merge, alter, or abolish and why? What efficiencies, benefits, and synergies are part of the big picture objective? Finally, what are the foreseeable impediments to your proposed changes and what is driving them?
This call for papers is open to members of the public. Papers will be evaluated by a panel of current and former US intelligence practitioners and knowledgeable academics. The top three papers will receive cash prizes of $5,000, $2,500, and $1,000. The top three authors will also be invited to participate in a panel discussion convened at Harvard (virtually or in person) in the Spring of 2022, in which they brief senior US intelligence officials on their papers, to commemorate the 75th anniversary of the National Security Act of 1947. With permission, the winning paper will be published in whole or in part in a Belfer Center product. Papers should be no more than 2500 words Times New Roman 12pt font in Word or PDF format, and must be received no later than March 18. Please email papers to: pbriscoe@hks.harvard.edu and maria_robson@hks.harvard.edu and include your name, contact email, and phone number.
More details here
Tenure-Track Assistant Professor in Intelligence, Embry-Riddle Aeronautical University, Daytona Beach, FL
Job Description: The Department of Security Studies and International Affairs (SSIA) at Embry-Riddle Aeronautical University, Daytona Beach, FL., invites candidates to apply for a tenure-track Assistant Professor position in Intelligence (GEOINT). The successful candidate should have experience in one or more of the domains related to intelligence and security with skillsets in technologies such as Geospatial Intelligence, Remote Sensing using Unmanned Aircraft Systems (UAS), satellite imagery, as well as spatial analyses using Geographic Information Systems (GIS).
The successful candidate will contribute to SSIA's interdisciplinary Homeland Security and Intelligence program. In addition, the candidate will support the department and college to help integrate technology into the existing Homeland Security & Intelligence and Global Conflict Studies undergraduate degree programs as well as other programs external to the department. Primary tasks include undergraduate teaching and research, student advising, and relationship building with external organizations and agencies. The position requires teaching flexibility to cover a variety of courses in geospatial intelligence, geographic information systems, and their applications across a broad range of intelligence and security issues. Additional duties include scholarship, professional development, committee participation, and other activities to support the Department. This is a nine-month position with the possibility of summer teaching assignments. Position available August 2022.
Qualifications: An earned doctorate in intelligence-related discipline such as Geospatial Intelligence, Security Studies, Political Science, Remote Sensing, or related field is preferred. Special attention will be given to candidates with Intelligence Community experience and demonstrated success in securing and managing applied analytic projects. Knowledge of technical as well as policy and procedural aspects of geospatial intelligence and its applications is a plus. An exceptional candidate who is ABD (with an expected completion date within six months of the hire date) will be considered.
More info or to apply
Also being sought at Embry-Riddle [ERAU} in Daytona Beach, FL
Tenure-Track Assistant Professor in Cybersecurity
Job Description: The Department of Security Studies and International Affairs (SSIA) at Embry-Riddle Aeronautical University, Daytona Beach, FL., invites candidates to apply for a tenure-track Assistant Professor position in cybersecurity. We are seeking applicants whose research focuses on various aspects of the intersection between cyber technologies and human security. The successful candidate should have experience in one or more of the domains related to computer and network technologies, cybersecurity tools and incident response, digital forensics, cybercrime, social impacts of cyberspace, and cyber law and policy. Applicants with research interests/specializations in cybersecurity for GIS/geospatial analysis, unmanned aircraft systems, remote sensing, spatial analysis, and/or avionics are considered a plus.
The successful candidate will contribute to SSIA's interdisciplinary Homeland Security program. In addition, the person will support the department and college to help the department to integrate technology into the existing Homeland Security & Intelligence and Global Conflict Studies undergraduate degree programs as well as other programs external to the department. Primary tasks include undergraduate teaching and research, student advising, and relationship building with external organizations and agencies. The position requires teaching flexibility to cover a variety of courses in cybersecurity, digital forensics, and cybercrime. Additional duties include scholarship, professional development, committee participation, and other activities designed to support the Security Studies & International Affairs Department. This is a nine-month position with the possibility of summer teaching assignments. Position available as early as January 2022.
Qualifications: An earned doctorate in a cybersecurity-related discipline such as Computer Science, Information Technology, or Cybersecurity Engineering or related field; record of academic publishing; and grant proposal development. Must have knowledge of technical as well as policy and procedural aspects of cybersecurity. An exceptional candidate who is ABD (with an expected completion date within six months of the hire date) will be considered.
More info or to apply
Adjunct Faculty, Security Studies and International Affairs
Seeking to create a pool of local adjunct (part-time) faculty talent to join the Security Studies and International Affairs Department in the College of Arts & Sciences.
The Security Studies and International Affairs Department is the home to two degree programs: Bachelor of Science in Homeland Security; and Bachelor of Science in Global Conflict Studies.
Qualifications: Applicants must possess a master's degree or higher with 18 graduate hours in the discipline they intend to teach.
More info or to apply
---
Michael James Mullikin, 73, Military Intelligence Officer, died of congestive heart failure 2 January 2022 in Jonesboro, GA
Mike was born in San Rafael, CA. He served the Army for 21 years and the Department of Defense for 15 in Military Intelligence. He had been deployed to Iraq. The Army played an important part in his life, and he frequently talked about the value of discipline and investing in a national cause. He was proud of his national service.
Mike is survived by his wife, Cheryl, a daughter, and other family.
---
AFIO EDUCATIONAL EVENTS IN COMING TWO MONTHS....
20 January 2022, 12:30-1:30 pm PST - GoToMeeting Webinar - AFIO-L.A. Chapter January Kickoff Meeting features Dr. Daniel Winterhalter, NASA/Jet Propulsion Laboratory (JPL), on the just launched James Webb Space Telescope
The AFIO-Los Angeles Chapter kicks off 2022 with guest speaker Dr. Daniel Winterhalter, who recently retired as Chief Scientist, from NASA/Jet Propulsion Laboratory (JPL). He will be discussing the James Webb Space Telescope, which had a successful launch on December 25, 2021. The Webb Telescope is expected to be a primary science asset to the nation and the world. Please join us for this meeting which will take place on the GoToMeeting platform.
Additional Information: The Launch - Webb/NASA
Platform: Go To Meeting
Chapter President Autiero: "I wanted to take the time and wish all of you celebrating the upcoming Christmas Holiday the best of times! As a reminder anyone who has not yet reserved a virtual space for our upcoming meeting taking place in January to please do so, therefore you have access in advance, your participation and attendance always helps to strengthen the chapter. I look forward to seeing all of you virtually in January!"
To participate in the January webinar, email Vince Autiero, Chapter President, for meeting access link: AFIO_LA@Yahoo.com
Saturday, 12 February 2022, 11:30am - Indialantic, FL - AFIO Florida Satellite Chapter hosts Lt Gen Pat Hughes, former D/DIA, on "The Threat to the U.S. from China."
The Florida Satellite Chapter, at this in-person meeting, hears from Lieutenant General Patrick M. Hughes, US Army (Retired), the former director of the Defense Intelligence Agency, discussing "The Threat to the U.S. from China."
Cost: The sit down lunch (which follows Gen. Hughes' presentation) is $35 per person.
Location: Doubletree Hotel, Rt A1A, in Indialantic, FL.
To register or more information, contact chapter president Larry Sanford at larryfsanford@gmail.com.
Thursday, 24 February 2022 - Tampa, FL - The Florida Suncoast AFIO Chapter hears David Oakley on "The DoD/CIA Postwar Relationship."
David Oakley will address the Florida Suncoast AFIO Chapter on the DoD/CIA postwar relationship.
In the face of concerns that intelligence support to the military was over-emphasized towards the end of the 20th century, Mr. Oakley makes the case that the CIA has maintained its support of the military by directing a significant amount of its resources toward global counterterrorism efforts and military operations.
We have striven to make our meetings informative but also provide the opportunity to meet with colleagues and maintain the ties that are a foundation of involvement in the intelligence community. Almost certainly, we have all experienced Zoom overload, so this is a great chance to gather in person following all COVID-19 and Omicron guidelines.
SAFETY: As done in past inperson meetings, the chapter will employ suitable safeguards as required by local authorities.
REGISTRATION GUIDELINES: Forthcoming. Obtain details from the Chapter secretary at michaels@suncoastafio.org to also email your RSVP or fax them to (813) 832-1154.
The cost is $10, cash or check made out to "Suncoast Chapter, AFIO."
TO ATTEND: If you will be attending, please send an email to Michael Shapiro at michaels@suncoastafio.org, no later than noon on Wednesday, 16 February, with your name and the names of any guests.
If you make a reservation, find that you cannot attend, but do not formally cancel and receive a cancellation confirmation by 16 February, and then fail to show up, you will be responsible for the cost of your registration because the chapter will have to pay for your scheduled, uneaten meal.
Friday, 8 April 2022 - McLean, VA - HOLD THE DATE. Tentative AFIO National "First of 2022" In-Person Luncheon
Omicron, or variants to follow, still has many events and conferences speculative; but, hold this date on your calendar for a possible "first of 2022" in-person AFIO National event to be held at DoubleTree, 1960 Chain Bridge Rd, McLean, VA.
Details and registration links to follow. Questions to annettej@afio.com
---
Other Upcoming Events from Advertisers, Corporate Sponsors, and Others
Thursday, 20 January 2022, noon - 1 pm ET - Zoom Webinar - Virtual Spy Chat with Chris Costa and Ali Maisam Nazary - The International Spy Museum

Sign up for an online discussion with Spy Museum Executive Director Chris Costa as he is joined by Ali Maisam Nazary, Head of Foreign Relations for the National Resistance Front of Afghanistan (NRF).
Spy Museum Executive Director Chris Costa, a former intelligence officer of 34 years, will be joined by Head of Foreign Relations for the National Resistance Front of Afghanistan (NRF) Ali Maisam Nazary. With deep and varied roots in Afghanistan, Nazary has previously served as the host of a weekly show on Korasan TV, Director of Media Affairs for Abdullah Abdullah's 2014 presidential campaign, a specialist on Afghan and Central Asian government relations at Bellwether Partners, and president of The Massoud Foundaton USA.
More info. Or register here.
POSTPONED - Date TBD - Arlington, VA - Operation Soirée: Social Like a Spy and Save the World - POSTPONED
Mission: Mix and Mingle Like a Pro
Spyher welcomes Paul S. to OPERATION SOIRÉE. Paul is a counterintelligence subject matter expert and served 28 years as an NCIS Agent. During that time, he worked everything from onboard and offshore counterintelligence investigations and operations worldwide to oversite activities of counterterrorism and infrastructure protection. Paul is a highly credentialed and experienced trainer. Coached by senior former intelligence officers, guests prepare for a high-stakes mission to help thwart an imminent chemical attack against the McMillan Reservoir in Washington, D.C. Guests will craft a cover story and learn how to discreetly gather information with the elicitation techniques used daily in the world of espionage. With specific requirements in hand, guests deploy to a cocktail party celebrating the opening of a new art exhibit to find their targets. With new skills, they must tease out details of the attack plan that the Spyher team needs to be successful in stopping the perpetrators.
Location: Ideal lnnovations, inc., 4401 Wilson Blvd Suite 210, Arlington, VA 22203
Dress Code: Cocktail; For More Info or Questions: Spyher - Spy Tours and Events; 703-653-0115; rosanna@spyher.co ; Price: $275/pp;
POSTPONED - Event will be rescheduled - new dates TBD
Wednesday, 26 January 2022, 1 - 2 pm ET - Zoom Webinar - NCF Winter 2022 Cryptologic Program - GCHQ Historical Perspective

The National Cryptologic Foundation's Winter 2022 Cryptologic Program will feature Mr. Tony Comer, retired GCHQ historian and Dr. John Ferris, author of Behind the Enigma: The Authorised History of GCHQ, Britain's Secret Cyber Intelligence Agency. The program will be moderated by Dr. David Sherman.
During the program, our guest speakers will discuss GCHQ's history and its relationships with its allies, including the U.S.
Registration: The cost to attend is free, but registration is required. Zoom login details will be provided in your registration confirmation email.
Questions for the Guest Speakers: A space to submit questions is provided on the registration form. Please use this even if you are unable to attend the live program.
Contact: If you have questions about this program, please contact the NCF office at 443-795-4498 or send an email to ncfinfo@cryptologicfoundation.org
Register here
Wednesday, 26 January 2022, 6pm - Washington, DC - Live Virtual Spies & Spymasters Happy Hour: Spies, Comics, and Cocktails - Virtual International Spy Museum Program
Since the Cold War, spies have been hot, and the world of comics have had a great assortment of undercover operatives. SPY's program panel will include national security lawyer and comic collector/dealer Mark S. Zaid, comic book writer Andy Diggle (author of James Bond comic books Hammerhead and Kill Chain; The Losers, which was adapted into the movie starring Jeffrey Dean Morgan, Chris Evans, Zoe Saldana and Idris Elba; and Green Arrow: Year One, which inspired the hit TV show Arrow), and Eisner Award nominated artist Shawn Martinbrough (author of How to Draw Noir Comics: The Art and Technique of Visual Storytelling and with projects including Batman: Detective Comics, DMZ, Luke Cage Noir, The Black Panther: Man Without Fear and Hellboy).
Register here www.spymuseum.org
Sunday, 6 February 2022, 2 - 3:30 pm ET - Zoom Webinar - "Wilderness of Mirrors: The Work of the Cold War Military Liaison Missions" with Aden Magee by The Cold War Museum
Aden Magee is an internationally-renowned expert on full-spectrum threats to our way of life. He is a career intelligence and counterintelligence (CI) professional with a legacy of experience supporting U.S. government agencies including the Department of Defense, the Central Intelligence Agency, the Federal Bureau of Investigations, and the Department of Homeland Security.
The Cold War was a Wilderness of Mirrors—a broad labyrinth of chess games played on multiple boards in support of integrated battles supporting even larger fronts on the "battlefields" of the Cold War. This presentation addresses two of the little-known, interrelated games of chess involving the U.S. Military Liaison Mission and the Soviet Military Liaison Mission -- both of which operated "behind enemy lines" for over four decades in Cold War Germany. These Military Liaison Missions were unique to the Cold War era, and their operations were among the most fitting microcosms of the battle for Europe which was a vital component of the strategic Cold War landscape.
The presentation opens an unprecedent historical time-capsule based on declassified U.S. government documents and first-hand accounts that could only be provided by the few secret warriors who fought the enemy in the streets of Cold War Europe. This disclosure of the many never-before documented histories and insights regarding the competing Military Liaison Missions also provides missing pieces to many of the puzzles that would have otherwise faded from human memory. In addition to being a unique story within a story within another story, this discussion applies some of the most important and relevant counterintelligence and intelligence principles to the lesser-known, and mainly never-known, episodes that will be recounted. The lessons learned when the bar was the highest are the ones that should be retained, and the Cold War Soviet adversary set the absolute highest counterintelligence, intelligence, and disinformation bar ever.
Cost: $20, 100% of which is a contribution to the Cold War Museum.
Location: ONLINE ONLY. Eventbrite ticket buyers will receive a link to the virtual room on the Zoom platform where this event will take place. We are recording the whole event, including the Q&A, for the Museum's archives.
Agenda: • 1:30-2:00. Participants arrive in the Zoom room online; • 2:00-2:05. Jason Hall, Executive Director of the Cold War Museum, introduces the Museum and Aden Magee; • 2:05-3:00. Aden presents on the history of the U. S. AND Soviet Military Liaison Missions; • 3:00-3:30. Q&A opportunity for the audience.
Register here
Questions? Call or email Jason Hall, 703-283-4124 (cell), jason@coldwar.org
1 - 3 May 2022 - Tucson, AZ - Spies Lies & Nukes Conference
Join Valerie Plame and several of her legendary, highly decorated CIA colleagues as they dive into the secretive world of espionage.
Hear intriguing, provocative, and sometimes shocking conversations on cyber attacks, covert actions, nuclear scams, recruiting real spies from those that lived in the "wilderness of mirrors" for years.

Speakers: Valerie Plame, Conference Host and former Covert CIA Ops Officer; James C. Lawler, former Senior CIA Ops Officer; Alma Katsu, former CIA and NSA Analyst; Marc Polymeropoulos, former Senior CIA Ops Officer; Rolf Mowatt-Larssen, former Senior CIA Intelligence Officer; Mary Beth Long, former Asst SecDef for Intl Security Affairs; Glenn Carle, former Senior CIA Ops Officer; Lucy Kirk, former CIA Chief of Station and Ops Officer; Jonna Mendez, former Senior CIA Intelligence Officer; Gary C. Schroen, former Senior CIA Intelligence Officer
Topics: Some of the topics that will be presented by our experts and panelists:
"Afghanistan: Ending the Forever War"; "What is the 'Havana Syndrome'?"; "Russian election hacking / cyberwarfare"; "SoulCatcher: How to recruit a spy"; "Women in the CIA"; "Spy Fiction: What is real and what isn't?"; "The Morality and Politics of Torture"; and "The Nuclear Threat."

Location: Hacienda del Sol Guest Ranch Resort - a beautiful and historic resort 5501 N Hacienda Del Sol Rd, Tucson, AZ 85718
More information or to register visit https://www.spiesliesnukes.com/
---
In addition to the Royal Blue long sleeve shirts and gray long sleeve hoodies, the AFIO Store has the following items ready for quick shipment:
LONG Sleeved Shirts with embroidered AFIO Logo and Mugs with color-glazed permanent logo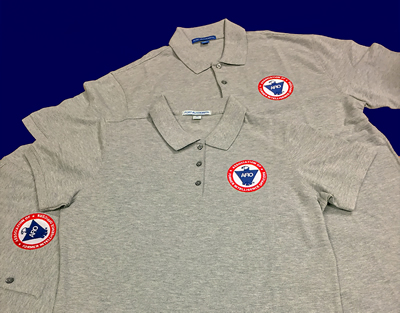 Show your support for AFIO with our long-sleeve Polo Shirts. Dark blue long sleeved shirts are shrink and wrinkle resistant fine cotton with a soft yet substantial feel. They feature a detailed embroidered AFIO seal. Get a shirt for yourself and consider as gifts for colleagues, family, and friends. Only $45 each including shipping.
Sizes of (M) men or (W) women shirts; Small, Medium, Large, XL, XXL, and XXXL. [For short sleeve shirts...they are available on discount of $25 only by email from annettej@afio.com See explanation at top right column of these Weekly Notes.]
You may pay by check or credit card. Complete your order online here or mail an order along with payment to: AFIO, 7600 Leesburg Pike, Ste 470 East, Falls Church, VA 22043-2004. Phone orders at 703-790-0320. Questions? Contact Annette at: annettej@afio.com.
---
AFIO Mug with color glazed logo. Made in America. Sturdy enough to sit on desk to hold pens, cards, paperclips, and candy.
This handsome large, heavy USA-made ceramic mug is dishwasher-safe with a glazed seal. $35 per mug includes shipping. Order this and other store items online here.
---
Guide to the Study of Intelligence and When Intelligence Made a Difference
"AFIO's Guide to the Study of Intelligence" has sold out in hard-copy.
However, it is available in digital form in its entirety on the AFIO website here.

Also available on the website here are the individual articles of AFIO's history project "When Intelligence Made a Difference" that have been published to date in The Intelligencer journal. More articles will be forthcoming in future editions.
---
Disclaimers and Removal Instructions
Weekly Intelligence Notes (WINs) are commentaries on Intelligence and related national security matters, based on open media sources, selected, interpreted, edited and produced for non-profit educational uses by members and WIN subscribers.
REMOVAL INSTRUCTIONS: We do not wish to add clutter to inboxes. To discontinue receiving the WINs:
a) IF YOU ARE A MEMBER - click here: UNSUBSCRIBE and supply your full name and email address where you receive the WINs. Click SEND, you will be removed from list. If this link doesn't open a blank email, create one on your own and send to afio@afio.com with the words: REMOVE FROM WINs as the subject, and provide your full name and email address where you are currently receiving them.
b) IF YOU ARE NOT A MEMBER, and you received this message, someone forwarded this newsletter to you [contrary to AFIO policies]. Forward to afio@afio.com the entire WIN or message you received and we will remove the sender from our membership and distribution lists. The problem will be solved for both of us.
CONTENTS of this WIN [HTML version recipients - Click title to jump to story or section, Click Article Title to return to Contents. This feature does not work for Plaintext Edition or for some AOL recipients]. If you wish to change to HTML format, let us know at afio@afio.com. The HTML feature also does not work for those who access their e-mail using web mail...however NON-HTML recipients may view the latest edition each week in HTML at this link: https://www.afio.com/pages/currentwin.htm
---
WINs are protected by copyright laws and intellectual property laws, and may not be reproduced or re-sent without specific permission from the Producer. Opinions expressed in the WINs are solely those of the editor's or author's listed with each article. Notices in the WINs about non-AFIO events do not constitute endorsement or recommendation by AFIO. AFIO Members Support the AFIO Mission - sponsor new members! CHECK THE AFIO WEBSITE at www.afio.com for back issues of the WINs, information about AFIO, conference agenda and registrations materials, and membership applications and much more!
(c) 1998 thru 2022. AFIO, 7600 Leesburg Pike, Suite 470 East, Falls Church, VA 22043-2004. Voice: (703) 790-0320; Fax: (703) 991-1278; Email: afio@afio.com
---
About AFIO | Membership Renewal | Change of Address | Upcoming Events | Chapter Locations | Corporate/Institutional Memberships | Careers in Intelligence Booklet | Guide to the Study of Intelligence | Intelligencer Journal | Weekly Intelligence Notes | To Make A Donation | AFIO Store | Member-Only Section | Code of Ethics | Home Page
Click here to return to top.
---