---
Section I - INTELLIGENCE HIGHLIGHTS
Sudden Mixed Messages -- As West Warns of Russian Attack, Ukraine Sends Different Message - by MSchwirtz, NYT, 25 Jan 2022
The ''stay calm" posture has left analysts guessing about its leadership's motivation, but some say that after eight years of war, the country simply calculates the risks differently.
Russia's military buildup on the Ukrainian border is easy to see. Satellite images show ever-growing patches of snow-covered tanks expanding along the frontier, and a stream of Russian TikTok posts records the steady westerly crawl of trains carrying missile launchers, armor and troops.
And yet despite the buildup — and even with the United States warning that an attack could come imminently, and NATO forces on alert — Ukraine's leadership is playing down the Russian threat.
That posture has left analysts guessing about the leadership's motivation, with some saying it is to keep the Ukrainian markets stable, prevent panic and avoid provoking Moscow, while others attribute it to the country's uneasy acceptance that conflict with Russia is part of Ukraine's daily existence.
Article continues here
Also see: "Russia Steps Up Propaganda War Amid Tensions With Ukraine - The disinformation campaign includes claims that NATO and Ukrainian forces are preparing to attack Russian speakers in Ukraine," JBarnes, NYT, 25 Jan 2022
Also see: "Putin's Wager in Russia's Standoff with the West," MKofman, WarOnTheRocks, 24 Jan 2022
"Russia Weaponizes EU Dependence on Its Natural Gas and Crude Oil"
As Ukraine Invasion Looms, Europe Fears Kremlin Will Cut Off Its Gas Supply - WPost, 25 Jan 2022
U.S. scrambles to line up natural gas for allies as Russia threatens long-standing energy flows
Russian and U.S. officials traded threats Tuesday about what might be the Kremlin's most potent weapon in its campaign to divide NATO as it weighs aggression against Ukraine: natural gas.
As Russia's tanks and troops are amassing at Ukraine's borders, Moscow has reduced the amount of natural gas flowing into the heart of Europe. It is delivering enough to keep power plants and factories humming and ensure that European homes can fend off the chilly January gloom — but not enough to prevent prices from soaring to record levels.
The fuel has arrived for decades, through periods of crisis and tension and even the breakup of the Soviet Union. But now Russia is threatening to cut off the gas if it faces economic sanctions following an incursion into Ukraine, and the United States and its allies are scrambling to line up a substitute.
Article continues here
Also see: "Ukraine crisis highlights German dependence on Russian oil. Germany has become dependent on Russia for much of its energy sector needs." - Fox News, 21 Jan 2022
State Department Orders Evacuation of U.S. Diplomats' Families from Ukraine - ZBasu, Axios, 24 Jan 2022
The State Department will begin evacuating families and nonessential staff from the U.S. Embassy in Kyiv this week, according to a travel advisory published Sunday evening.
Why it matters: The move underscores U.S. fears that a Russian invasion could destabilize Ukraine and threaten the embassy's ability to assist Americans.
The latest: White House press secretary Jen Psaki said at a briefing on Monday that the U.S. does not intend to carry out an Afghanistan-like military evacuation, which is why Americans should leave Ukraine now.
The United Kingdom's Foreign Office announced earlier Monday it was also withdrawing some embassy staff and dependents from Ukraine's capital "in response to the growing threat from Russia," but that the British Embassy would remain open.
Article continues here
Head of German Navy Resigns After Saying Russia Would Never Return Crimea - BBenoit, WSJ, 22 Jan 2022
Comments sparked diplomatic row, with Kyiv accusing Berlin of lack of support in standoff with Moscow
The head of the German navy resigned on Saturday after saying that Russia would never surrender Crimea to Ukraine and that President Vladimir Putin only wanted respect, in comments that caused a diplomatic row between Berlin and Kyiv.
Vice Adm. Kay-Achim Schönbach said in a statement released by the navy that he had requested the defense minister relieve him with immediate effect of his duty after his "thoughtless comments about security and defense policy."
In filmed comments during a trip to India, Vice Adm. Schönbach said Crimea was "gone, it will never come back," according to a video posted on social media. This contradicts the position of the German government, which never recognized Russia's annexation of the peninsula from Ukraine in 2014.
He also said that Mr. Putin only wanted and "probably also deserved" respect and that it would be "low-cost, even no-cost" for the West to give him such respect, in part because it needed Russia as a bulwark against China.
Article continue here (paywall)
CIA Finds No 'Worldwide Campaign' by Any Foreign Power behind Mysterious Havana Syndrome - SHarris, WPost, 20 Jan 2022
"We assess it is unlikely that a foreign actor, including Russia, is conducting a sustained, worldwide campaign harming U.S. personnel with a weapon or mechanism," said a senior CIA official, speaking on the condition of anonymity under ground rules set by the agency.
That leaves open the possibility that a foreign power could be responsible for cases that cannot be attributed to medical conditions or other factors, the official said.
Since the first cases of personnel suffering from symptoms including dizziness and headaches were reported at the U.S. Embassy in Havana in 2016, government investigators have reviewed more than 1,000 cases of what officials have termed "anomalous health incidents," the official said.
The symptoms, which are accompanied by sensations such as ringing in the ears, have come to be known commonly as Havana syndrome, and have been reported by intelligence, diplomatic and military personnel on every continent except Antarctica.
But the majority of those cases can be explained as the result of some preexisting medical condition or were caused by environmental or other factors, the official said, declining to specify the precise number. Article continues here
Also see: "Opinion: The 'Havana syndrome' is still a mystery. It is too soon to stop investigating," WPost, 23 Jan 2022
---
Section II - IC PODCASTS, COMMENTARY, BLOG UPDATES
"Top Foreign Policy Challenges by State Department's Chollet" in interviews by Former Acting D/CIA Mike Morell
Intelligence Matters: A CBS News original national security podcast hosted by former CIA acting director and CBS News national security contributor Michael Morell. Morell is crisp, precise, cautious, fair, avoids political slant, and provides remarkable insights. Not to miss.


The most recent "Intelligence Matters" podcasts/interviews by or with Mike Morell:
Jan 19 | "State Department Counselor Derek Chollet on Top Foreign Policy Challenges"
Morell speaks with State Department Counselor Derek Chollet about the top foreign policy challenges facing the United States, and how the State Department sees the way forward with regard to Russia, Iran, Afghanistan and China. Chollet outlines the U.S. strategy for deescalating tensions with Moscow amid its continued military buildup at Ukraine's border, discusses the prospects for brokering a nuclear deal with Iran, and offers thoughts on how the U.S. will approach challenges stemming from China's rise. He also describes ongoing efforts to bolster U.S. alliances and reinvigorate U.S. diplomacy.

Other recent "Intelligence Matters" podcasts to stream or download:
Jan 12 | "Applying Cold War Lessons to Great Power Competition: Historian Hal Brands"
Jan 05 | "The Top Global Threats in 2022"
Dec 29 | "Best Of" Intelligence Matters: Clarissa Ward
Dec 22 | "Best Of" Intelligence Matters: Gayle Tzemach Lemmon
Dec 15 | Former CIA Operations Officer Turned Novelist Jim Lawler
Dec 08 | China's Ambitions: Graham Allison, Hal Brands, and Ketian Zhang
More about Intelligence Matters by Michael Morell here. Podcasts also available here.
---
Quantum Tech Boom or Welfare for Physicists?; Antitrust Troubles at FB and Google... - Stewart Baker, Others at Steptoe Cyberblog
Cyberblog by Steptoe & Johnson LLP — By Stewart Baker
Episode 391: How Much of the Quantum Tech Boom Is Just Welfare for Physicists? released 24 January 2022
That's the question I had after reading Law and Policy for the Quantum Age, by Chris Hoofnagle and Simson Garfinkel. It's a gracefully written and deeply informative look at the commercial and policy prospects of quantum computing and several other (often more promising) quantum technologies, including sensing, communications, and networking. And it left me with the question that heads this post. So, I invited Chris Hoofnagle to an interview and came away thinking the answer is "close to half – and for sure all the quantum projects grounded in fear and envy of the presumed capabilities of the National Security Agency of the United States." My exchange with Chris makes for a bracing and fast-paced half hour of futurology and policy and not to be missed. Also, not to be missed: Conservative Catfight II – Now With More Cats. ... Continue Reading
Episode 390: Episode 390: Have Facebook and Google Cornered the Market on Antitrust Troubles? released 18 January 2022
Just one week of antitrust litigation news shows how much turbulence Facebook and Google are encountering. Michael Weiner gives us a remarkably compact summary of the many issues, from deeply historical (Facebook's purchase of Instagram) to cutting edge tech (complaints about Oculus self-preferencing). In all, he brings us current on two state AG case, two FTC cases, and one DOJ case against the twin giants of surveillance advertising. Speaking of litigation, no major new technology has been greeted with more litigation in its infancy than face recognition. So this week we interview Hoan Ton-That, CEO of what must be the most controversial tech startup in decades – Clearview AI. We probe deeply into face recognition's reputation for bias, and what the company is doing about it. Hoan is clearly taking the controversy in stride and confident that the technology will overcome efforts to turn it toxic. Meanwhile, I note, the debate is clearing out what would have been formidable competition from the likes of Microsoft, Amazon, and IBM. If you think face recognition should be banned as racist, sexist, and inaccurate, this interview will make you think. ... Continue Reading
Some Prior Conversations:
Episode 389: The FTC Jumps Into Llog4j Cleanup with One Foot
Episode 388: China Dive
Episode 387: Ten Pounds of Cyberlaw in a Five-pound Sack
Episode 386: Does a Dead Horse Have a Right to Self-defense?
Episode 385: International Tech Policy Week
Episode 384: What to Do About Deplatformed Data?
---
Russian Invasion of Ukraine would be grave misstep; More on Texas Synagogue Incident - more from Inside the SCIF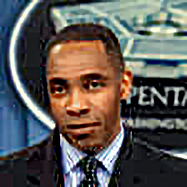 Inside the SCIF by JJ Green, WTOP - Issue #147, 20 Jan has details on... Invasion? Incursion? Power Grab? - Latest updates on Ukraine; Biden on Ukraine; Opinions by others; Havana Syndrome update - surprise, disappointment, continuation; Biden's BBB stumbles from gaffes, missteps by staffers; MIT Professor cleared of DOJ charges of hiding ties to China; State Department on Russian Disinfo on Ukraine; Air Force Bases in Pacific must be hardened.

Target USA Podcast 315 is on: Russian Invasion of Ukraine Looming
State Department Counselor Derek Chollet discusses the "grave mistake" Russia would make if it invades Ukraine, again. He also talks about US diplomatic efforts to change Russia's calculus, Afghanistan, NATO relations, and the challenges that lie ahead.
And "The Hunt" explores: Understanding the Texas synagogue hostage incident
Malik Faisal Akram, a British man who was killed while holding several people hostage at a synagogue in Colleyville, Texas, on Jan. 15. JJ Green speaks with Dr. Hans Jakob Schindler, Senior Director of the Counter Extremism Project, about how how the synagogue incident unfolded.
---
Can Ukraine Insurgents Repel Russians?; Female Operatives in 'The 355'; Revive Iran Nuke Deal? - The Latest... from Jeff Stein's provocative "SpyTalk" series...

Jan 24: "Can threats of a US-Backed Ukraine Insurgency Deter a Russian invasion?" by Stephen Weissman
Prospects for a guerrilla war in Donbas and Crimea are dim, analyst Stephen R. Weissman says
Jan 22: "SpyTalk at the Movies: 'The 355' Kills—With Female Operatives Galore" by Peter Eisner
The starpower of 355's leading women almost saves a Jason Bournian action flick
Jan 20: "Last Try to Revive Iran Nuclear Deal" podcast by Jeff Stein with Ernest Moniz and co-host Jeanne Meserve
Ernest Moniz tells SpyTalk only a new deal can 'put Iran back in the box'
19 Jan: "US Signaling Putin that Ukraine Will Be Bloody" by Jeff Stein and Peter Eisner
CIA, Green Berets prepare Ukraine for guerrilla war, while Washington eyes other Russian weak points
Jan 13: "How Foreign Spies Infiltrate US Police" by Jeff Stein
Egypt-NYPD case the tip of an iceberg of Chinese, Russian, Cuban, Turkish and Israeli agents seeking US police sources
Jan 10: "Recalling Putin Two Decades Ago" by Jim Laurie
A veteran foreign correspondent revisits an old reel of his 2003 TV interview
Jan 7: "Joseph Weisberg Explains Himself" by Jeff Stein
The celebrated creator of 'The Americans' was slammed for advocating the 'appeasement' of Putin on Ukraine
Jan 5: "Can the Capitol Police Handle Another Assault?" by Jeff Stein
Reforms are way too slow, an IG report and in-depth reporting reveal
Dec 23: "Military Spies, and Military Subversives" by Jeff Stein, with Doug Wise and Scott MacFarlane
Former DIA deputy director Doug Wise talks about US military intelligence ops in Ukraine; WRC-TV investigative reporter Scott MacFarlane addresses military vets participation in the Jan. 6 riot
---
Sanctions Won't Work with Putin; Will Lebanon trigger into international refugee crisis? - Latest Insights from Jack Devine of Arkin Group
The Arkin Group's Jan 21 "In Other News" letter to private clients by former Deputy Director, Operations Officer Jack Devine features...
If Putin wants to invade Ukraine it won't be sanctions alone that stop him.
Violent attacks in Pakistan are steady but certain as Pakistan tries to keep diverse allies happy.
Lebanon's increasing domestic woes could spiral into an international refugee crisis.
Follow link here to read analyses and predictions given to their private clients on the topics from last week. There is a delay of seven days before the above topics will appear at this link.
Released 11 December 2021 in The National Interest: Strategic Clarity Can Counter Chinese and Russian Aggression - Jack Devine and Jonathan D. T. Ward.
---
Section III - BROUGHT TO OUR ATTENTION BY MEMBERS
Navy Cryptologic Warfare Officers Cannot Do Cyber - DBernsen, USNI Proceedings, Jan 2022
Navy cyber is a ship without a rudder. While every other service has one cyber designator, the Navy's cyber expertise resides in three seprate communities. As a result, the three communities are each plagued with unnecessary problems and none are fully empowered or capable of leading the domain. To solve this issue, the Navy must consolidate responsibility for cyber, invest in the cyber warfare engineer community, and require deep technical experience for all cyber roles.
Leadership and management for Navy cyber is currently divided among cryptologic warfare officers (CWOs), information professionals (IPs), and cyber warfare engineers (CWEs). CWOs are ostensibly responsible for offensive and defensive cyber operations, IPs for operating the information technology systems, and CWEs for the technical engineering work that enables cyber operations (e.g. conducting vulnerability research, exploit and capability development). This model may appear reasonable to those not versed in cyber operations, but it significantly inhibits the service from realizing a potent cyber warfighting capability.
Topics include: Cryptologic Warfare Officers Cannot Do Cyber, Too; Needed: A Unified Cyber Warfare Community; Empower the Cyber Warfare Engineer Community. Article continues here
MI5 Accuses Lawyer of Trying to Influence Politicians on Behalf of China - The Guardian, 13 Jan 2022
Warning circulated to MPs and peers about Christine Lee, accused of targeting parliamentarians
An unprecedented security warning from MI5 was circulated to MPs and peers on Thursday that accused a lawyer, Christine Lee, of seeking to improperly influence parliamentarians on behalf of China's ruling Communist party.
It is the first time that MI5 has issued an "interference alert" relating to China and concerns a high-profile Anglo-Chinese lawyer who received an award from Theresa May and who has donated £584,177 to the office of Labour MP and former shadow cabinet member Barry Gardiner.
The alert names and pictures Christine Ching Kui Lee, who has allegedly "knowingly engaged in political interference activities on behalf of the United Front Work Department (UFWD) of the Chinese Communist party".
Article continues here
This time, Mr. Putin's aim is bigger than closing NATO's "open door" to Ukraine and taking more territory — he wants to evict the United States from Europe. As he might put it: "Goodbye, America. Don't let the door hit you on the way out."
Putin Has the U.S. Right Where He Wants It - FHill, NYT, 24 Jan 2022
We knew this was coming.
"George, you have to understand that Ukraine is not even a country. Part of its territory is in Eastern Europe and the greater part was given to us." These were the ominous words of President Vladimir Putin of Russia to President George W. Bush in Bucharest, Romania, at a NATO summit in April 2008.
Mr. Putin was furious: NATO had just announced that Ukraine and Georgia would eventually join the alliance. This was a compromise formula to allay concerns of our European allies — an explicit promise to join the bloc, but no specific timeline for membership.
At the time, I was the national intelligence officer for Russia and Eurasia, part of a team briefing Mr. Bush. Opinion continues here
FBI Sought Documents Related to U.S.-Funded Coronavirus Research in China - MHvistendahl, The Intercept, 20 Jan 2022
New records from the National Institutes of Health detail internal conversations involving EcoHealth Alliance's research in Wuhan.
The FBI sought National Institutes of Health grant documents covering bat coronavirus research in Wuhan in spring 2020, according to emails obtained by The Intercept. The emails, released through ongoing litigation between The Intercept and the NIH, detail internal NIH conversations involving the New York-based nonprofit EcoHealth Alliance, which collaborated with the Wuhan Institute of Virology on research. The emails also contain previously unreported requests the agency made of EcoHealth Alliance as a condition for restoring a grant funding its research. While unable to provide some of the information requested by the agency, Peter Daszak, EcoHealth's besieged president, fought fiercely to save the grant.
The new information gives an unprecedented window into the high-profile tussle between EcoHealth Alliance and the NIH, and underscores the agency's tenuous grasp of the biosafety protocols in place in its research projects, even with a project that has since come under scrutiny for a possible link to the Covid-19 pandemic. Article continues here
Biden Admin Warns It 'Will Not Be In A Position To Evacuate U.S. Citizens' From Ukraine - RSaavedra, DailyWire, 23 Jan 2022
Democrat President Joe Biden's administration has reportedly indicated that it will not be able to evacuate U.S. citizens from Ukraine amid rapidly deteriorating conditions as Russia appears likely to invade at any moment.
"Given that the President has said military action by Russia could come at any time, the U.S. government will not be in a position to evacuate U.S. citizens." Biden's State Department said, according to Fox News correspondent Jennifer Griffin. "So U.S. citizens, currently present in Ukraine should plan accordingly."
The news came as the Biden administration ordered the families of all American personnel at the U.S. Embassy in Ukraine on Sunday to immediately leave the country.
"The security conditions, particularly along Ukraine's borders, in Russia-occupied Crimea, and in Russia-controlled eastern Ukraine, are unpredictable and can deteriorate with little notice. Demonstrations, which have turned violent at times, regularly occur throughout Ukraine, including in Kyiv," the department said. Article continues here
Your Own CIA Jail? Lithuania to Sell Secret U.S. 'Rendition' Site - ASytas, Reuters, 25 Jan 2022
ANTAVILIAI, Lithuania - A huge steel barn outside Lithuania's capital, whose long corridor and windowless rooms with carpets and soundproof doors once served as a CIA detention centre, will soon go on sale.
Washington's so-called "rendition programme", under which suspected Islamist militants from conflicts in Afghanistan and Iraq were spirited to jails outside U.S. jurisdiction, remains shrouded in secrecy more than a decade after it ended.
But the European Court of Human Rights has confirmed that the 10-room building, in snowy pine forest in the village of Antaviliai outside Vilnius, was used by the CIA to hold terrorist suspects from 2005-2006. It was known as "Project No. 2" or "Detention Site Violet". Article continues here
Now How Could This Go Wrong for the U.S.?
Visualizing China's Dominance in Clean Energy Metals - VisualCapitalist, 20 January 2022
In the race to secure raw materials needed for the green revolution, new world powers could emerge as demand for clean energy metals grows. For now, China has the lead.
Renewable sources of energy are expected to replace fossil fuels over the coming decades, and this large-scale transition will have a downstream effect on the demand of raw materials. More green energy means more wind turbines, solar panels, and batteries needed, and more clean energy metals necessary to build these technologies.
Today's graphic, based on data from the International Energy Agency (IEA), illustrates where the extraction and processing of key metals for the green revolution take place.
It shows that despite being the world's biggest carbon polluter, China is also the largest producer of most of the world's critical minerals for the green revolution. Chart and article continues here
---
Section IV - Books, Research Requests, Jobs, Obituaries
Books — Newly Released, Overlooked, Forthcoming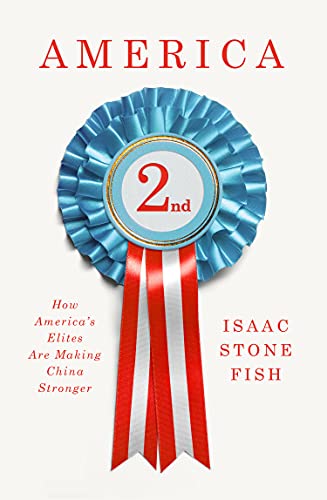 America Second: How America's Elites Are Making China Stronger
by Issac Stone Fish
(Knopf, Feb 2022)
A timely, provocative exposé of American political and business leadership's deep ties to China: a network of people who believe they are doing the right thing—at a profound and often hidden cost to U.S. interests. The past few years have seen relations between China and the United States shift, from enthusiastic economic partners, to wary frenemies, to open rivals. Americans have been slow to wake up to the challenges posed by the Chinese Communist Party. Why did this happen? And what can we do about it? Fish traces the evolution of the Party's influence in America. He shows how America's leaders initially welcomed China's entry into the U.S. economy, believing that trade and engagement would lead to a more democratic China. And he explains how—although this belief has proved misguided—many of our businesspeople and politicians have become too dependent on China to challenge it. Fish exposes a deep network of Beijing's influence in America, built quietly over the years through prominent figures like former secretaries of state Henry Kissinger and Madeleine Albright, Disney chairman Bob Iger, and members of the Bush family. And it shows how to fight that influence—without being paranoid, xenophobic, or racist. This is an authoritative and important story of corruption and good intentions gone wrong, with serious implications not only for the future of the United States, but for the world at large.
Book may be ordered here
---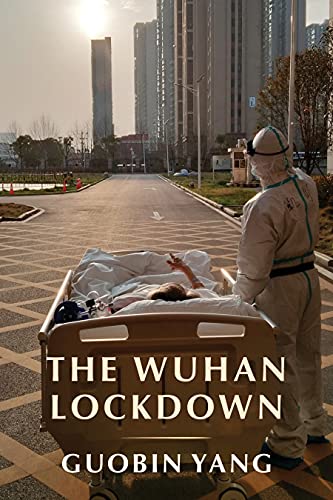 The Wuhan Lockdown
by Guobin Yang
(Columbia Univ Press, Feb 2022)
A metropolis with a population of about 11 million, Wuhan sits at the crossroads of China. It was here that in the last days of 2019, the first reports of a mysterious new form of pneumonia emerged. Before long, an abrupt and unprecedented lockdown was declared-the first of many such responses to the spread of the COVID-19 pandemic around the world. This book tells the dramatic story of the Wuhan lockdown in the voices of the city's own people. Using a vast archive of more than 6,000 diaries, the sociologist Guobin Yang vividly depicts how the city coped during the crisis. He analyzes how the state managed-or mismanaged-the lockdown and explores how Wuhan's residents responded by taking on increasingly active roles. Yang demonstrates that citizen engagement-whether public action or the civic inaction of staying at home-was essential in the effort to fight the pandemic. The book features compelling stories of citizens and civic groups in their struggle against COVID-19: physicians, patients, volunteers, government officials, feminist organizers, social media commentators, and even aunties loudly swearing at party officials. These snapshots from the lockdown capture China at a critical moment, revealing the intricacies of politics, citizenship, morality, community, and digital technology. Presenting the extraordinary experiences of ordinary people, The Wuhan Lockdown is an account of the first moments of the crisis that would define the age.
Book may be ordered here.
---
The Fifth Horseman and the New MAD: How Massive Attacks of Disruption Became the Looming Existential Danger to a Divided Nation and the World at Large
by Harlan Ullman
(Post Hill Press, Dec 2021)
The new MAD, Massive Attacks of Disruption—and not China or Russia—are the most immediate and greatest dangers to the nation. But no one has recognized and thus acted to contain and prevent these potentially existential threats that, if left unchecked, will bring ruin to America and much of the planet. Beyond traditional threats from states such as China and Russia and non-state actors employing violent extremism, can America's politics and political system withstand the assaults of the Fifth Horseman and the new MAD, Massive Attacks of Disruption? The Covid-19 pandemic, the January 6 insurrection and takeover of the US Capitol, SolarWinds cyber attacks, the Texas storms that cut power, and the blocking of the Suez Canal are harbingers of the new MAD. And the nation is unaware and unprepared to deal with them. What must be done? First, we must recognize the potentially existential dangers posed by MAD. Second, we must reorganize government to meet these dangers. Third, we need new national security strategies to protect, defend, and mitigate these new threats. Fourth, we must create a private-public partnership in a national re-investment fund that can redress many of the risks of MAD. In this transformative and highly innovative and provocative book, Dr. Harlan Ullman issues a dramatic warning about so far unrecognized existential dangers to the nation and offers a plan of action America must take if the Fifth Horseman and the new MAD are to be tamed or broken. [See Dr Ullman's in-person presentation 24 February in Washington, DC - in event list at bottom of this issue of the WIN]
Book may be ordered here.
Novelist Seeking Your Experiences Serving 1950s Berlin and London
I am currently writing a spy novel that takes place in 1952 in Berlin, Germany and London, England. For research purposes, I am looking to interview intelligence officers who worked in either of these locations during the 1950s.
Replies to Ellen Butler, International Bestselling Author, ellen@ellenbutler.net, or visit https://www.ellenbutler.net
Call for Papers: "Imagining a New U.S. National Security Act for the 21st century" - Harvard's Kennedy School, Belfer Center, 16 Dec 2021 - Cash Prizes from $5,000 to $1,000
Imagine if you woke up tomorrow to news of: A massive cyber-attack that irreparably damaged financial markets and shut down critical infrastructure, or A significant conventional defeat due to strategic surprise like happened at Pearl Harbor, or The release of a manufactured pathogen that marks the beginning of a new global pandemic. Each of the scenarios above, and others, could be caused in part by a catastrophic intelligence failure. Drawing on the lessons of World War II and in the context of the impending Cold War, the United States Congress passed the National Security Act of 1947 to address institutional challenges and to set favorable conditions for U.S. intelligence and national security. Now, nearly a quarter of the way through the 21st century, the National Security Act of 1947 remains the bedrock of the U.S. national security enterprise, but in a world in which the threats and challenges have dramatically changed. We pose an overarching question: If you were starting from scratch, what might a National Security Act for the next 75 years contain to address current shortcomings and to improve intelligence capabilities, structures, and organizations to meet requirements in the years ahead? The Intelligence and Applied History Projects at Harvard's Belfer Center invite submissions for an essay contest on imagining a new U.S. National Security Act for the 21st century. Essays should consider the rise of China, technological advances, globalization, changes in U.S. relative power, redefinition of national security to include economic and cyber issues, espionage at scale, compression of decision time, and climate change—among other trends you deem important—and how these factors might drive a paradigm shift for U.S. intelligence and national security in general. As you examine this question and possible approaches to a reformed national intelligence enterprise, we invite you to provide a framework for new legislation along with ideas for what the United States should prioritize. The best papers should address the national interests at stake and the most pressing challenges your construct is designed to address. What institutions, mechanisms, legal requirements, or other factors would you choose to create, merge, alter, or abolish and why? What efficiencies, benefits, and synergies are part of the big picture objective? Finally, what are the foreseeable impediments to your proposed changes and what is driving them?
This call for papers is open to members of the public. Papers will be evaluated by a panel of current and former US intelligence practitioners and knowledgeable academics. The top three papers will receive cash prizes of $5,000, $2,500, and $1,000. The top three authors will also be invited to participate in a panel discussion convened at Harvard (virtually or in person) in the Spring of 2022, in which they brief senior US intelligence officials on their papers, to commemorate the 75th anniversary of the National Security Act of 1947. With permission, the winning paper will be published in whole or in part in a Belfer Center product. Papers should be no more than 2500 words Times New Roman 12pt font in Word or PDF format, and must be received no later than March 18. Please email papers to: pbriscoe@hks.harvard.edu and maria_robson@hks.harvard.edu and include your name, contact email, and phone number.
More details here
Tenure-Track Assistant Professor in Intelligence, Embry-Riddle Aeronautical University, Daytona Beach, FL
Job Description: The Department of Security Studies and International Affairs (SSIA) at Embry-Riddle Aeronautical University, Daytona Beach, FL., invites candidates to apply for a tenure-track Assistant Professor position in Intelligence (GEOINT). The successful candidate should have experience in one or more of the domains related to intelligence and security with skillsets in technologies such as Geospatial Intelligence, Remote Sensing using Unmanned Aircraft Systems (UAS), satellite imagery, as well as spatial analyses using Geographic Information Systems (GIS).
The successful candidate will contribute to SSIA's interdisciplinary Homeland Security and Intelligence program. In addition, the candidate will support the department and college to help integrate technology into the existing Homeland Security & Intelligence and Global Conflict Studies undergraduate degree programs as well as other programs external to the department. Primary tasks include undergraduate teaching and research, student advising, and relationship building with external organizations and agencies. The position requires teaching flexibility to cover a variety of courses in geospatial intelligence, geographic information systems, and their applications across a broad range of intelligence and security issues. Additional duties include scholarship, professional development, committee participation, and other activities to support the Department. This is a nine-month position with the possibility of summer teaching assignments. Position available August 2022.
Qualifications: An earned doctorate in intelligence-related discipline such as Geospatial Intelligence, Security Studies, Political Science, Remote Sensing, or related field is preferred. Special attention will be given to candidates with Intelligence Community experience and demonstrated success in securing and managing applied analytic projects. Knowledge of technical as well as policy and procedural aspects of geospatial intelligence and its applications is a plus. An exceptional candidate who is ABD (with an expected completion date within six months of the hire date) will be considered.
More info or to apply
Also being sought at Embry-Riddle [ERAU] in Daytona Beach, FL
Tenure-Track Assistant Professor in Cybersecurity
Job Description: The Department of Security Studies and International Affairs (SSIA) at Embry-Riddle Aeronautical University, Daytona Beach, FL., invites candidates to apply for a tenure-track Assistant Professor position in cybersecurity. We are seeking applicants whose research focuses on various aspects of the intersection between cyber technologies and human security. The successful candidate should have experience in one or more of the domains related to computer and network technologies, cybersecurity tools and incident response, digital forensics, cybercrime, social impacts of cyberspace, and cyber law and policy. Applicants with research interests/specializations in cybersecurity for GIS/geospatial analysis, unmanned aircraft systems, remote sensing, spatial analysis, and/or avionics are considered a plus.
The successful candidate will contribute to SSIA's interdisciplinary Homeland Security program. In addition, the person will support the department and college to help the department to integrate technology into the existing Homeland Security & Intelligence and Global Conflict Studies undergraduate degree programs as well as other programs external to the department. Primary tasks include undergraduate teaching and research, student advising, and relationship building with external organizations and agencies. The position requires teaching flexibility to cover a variety of courses in cybersecurity, digital forensics, and cybercrime. Additional duties include scholarship, professional development, committee participation, and other activities designed to support the Security Studies & International Affairs Department. This is a nine-month position with the possibility of summer teaching assignments. Position available as early as January 2022.
Qualifications: An earned doctorate in a cybersecurity-related discipline such as Computer Science, Information Technology, or Cybersecurity Engineering or related field; record of academic publishing; and grant proposal development. Must have knowledge of technical as well as policy and procedural aspects of cybersecurity. An exceptional candidate who is ABD (with an expected completion date within six months of the hire date) will be considered.
More info or to apply
Adjunct Faculty, Security Studies and International Affairs
Seeking to create a pool of local adjunct (part-time) faculty talent to join the Security Studies and International Affairs Department in the College of Arts & Sciences.
The Security Studies and International Affairs Department is the home to two degree programs: Bachelor of Science in Homeland Security; and Bachelor of Science in Global Conflict Studies.
Qualifications: Applicants must possess a master's degree or higher with 18 graduate hours in the discipline they intend to teach.
More info or to apply
---
Fritz Ermarth, Chairman, NIC, and Other Senior IC Positions
Fritz W. Ermarth, 80, Chairman, NIC, and Other Senior IC Positions, died 19 January 2022 in Cheyenne, WY.
Fritz was born in Chicago, IL. Ermarth retired 1 October 1998 after 40 years on national security affairs in government, academic, and commercial institutions specializing in Soviet, strategic, and regional conflict issues and performed management roles in intelligence, analytical, and policy organizations. He consulted with organizations working on national security and nuclear weapons policy, intelligence reform, US-Russian relations, and regional security.
He served as Chairman of the National Intelligence Council under DCIs William Webster and Robert Gates from 1988 to 1993. Issues handled under his direction included the collapse of the Warsaw Pact and the USSR and the end of the Cold War. He also played a leading role in crisis contingency planning during the Bush Administration.
In 1993-94, he was a fellow at the Rand Corporation studying trends such as the revolution in military affairs, globalization of economics and culture, the development of post-communist societies, and the internal problems of advanced industrial democracies. During 1994-95, he was a staff consultant to the Commission on Roles and Missions of the Armed Forces. In 1995-96, he served as a special advisor to the Navy Department.
Fritz Ermarth planned and organized interagency multi-crisis simulations targeting community management knowledge and skills and also led a special interagency team studying intelligence strategy and management for the future. Ermarth served as Soviet affairs analyst at Radio Free Europe, Munich, Germany, 1965-68; Strategic and Soviet affairs analyst, Rand Corporation, 1968-72; Special Assistant to the Director of Central Intelligence, 1973; Director, Strategic Evaluation Center, CIA, 1973-76; Director, Program Evaluation, IC Staff, 1976-77; Director, Strategic Programs, Rand Corporation, 1977-78; Member of the NSC Staff, 1978-80; Senior Technical Analyst, Northrop Corporation, 1980-83; National Intelligence Officer for USSR and East Europe, CIA, 1983-86; and Special Assistant to President Ronald Reagan and Senior Director of Soviet and European Affairs, NSC Staff, 1986-88.
Mr. Ermarth received at least two honors of distinction: The Distinguished Intelligence Medal and the National Intelligence Distinguished Service Medal.
Among his many interests, Fritz Ermarth loved mountain climbing and hiking, which afforded him summers in the Teton Mountains with the Park Service and being part of a mountain rescue team requiring advanced mountain climbing skills - target shooting and doing his own reloading, and taking the dogs for afternoon romps in parks. He enjoyed classical and bluegrass music, and playing the guitar and banjo. He was raised Lutheran and enjoyed discussing theology and the historical stories of the Bible.
Fritz Ermarth was acquainted with communities of all backgrounds, statuses and cultures and appreciated the worth and potential of each.
He is survived by his co-worker, friend of 48 years and wife of 27 years, Maeke Ermarth; a brother, a daughter, a son, and other family.
Condolences may be offered to the family on-line at www.schradercares.com.
Jim Hearn, Director, NSA Information Assurance
James J. Hearn, 85, Director, NSA Information Assurance, died of cancer on 17 January 2022.
Born in Philadelphia, PA, Jim attended West Catholic High School for Boys, class of 1954, and was indebted to two Christian Brothers who took special interest in him, encouraging him to be less introverted and more confident. With an NROTC scholarship, Jim graduated from Villanova University's 5-year engineering/NROTC program with a bachelor's degree in electrical engineering and was commissioned as an Ensign, U.S. Navy, ordered to a Norfolk, VA-based ship. After 14 months mostly at sea as a Surface Warfare Officer, he was selected, after 3 days of interviews, for a 4-year nuclear engineering assignment with Admiral Rickover's Naval Reactors Branch. Those four years were instrumental in helping Jim assess his capabilities as an engineer and gave him a realistic appraisal of his leadership potential by comparing himself with his cohort and Rickover's senior civilian managers.
After his navy service, he began a 35-year career with the National Security Agency (NSA) in many different domains of the Agency's missions. With NSA support, he earned a master's degree, followed by a PhD in electronic engineering from The Catholic University of America, after receiving a one year Agency fellowship. In the years before retiring from NSA, he enjoyed a variety of work responsibilities including a three year tour in Germany and, in his final post, three and a half years in Great Britain. From 1988-94, prior to his final post in London, Jim was NSA's Information Assurance Director, one of the Agency's top three civilian positions, and one which gave him experience working with the nation's senior civilian and military leaders. Among the awards he received for his career contributions was the National Intelligence Medal for Distinguished Service. Over the last two decades of his career, travel opportunities opened up even more of the world to Jim who, with fellow-NSA-spouse, Pam, in the mid-90s, traveled throughout the British Isles and much of Europe as well as visits to Russia, Hong Kong, mainland China, and India. Jim retired in 1998. He was a long-time member of the Phoenix Society.
In retirement, Jim consulted part time for 11 years and became involved with a seniors' program at Anne Arundel Community College called Peer Learning Partnership (PLP). Until ill health and the coronavirus interfered, Jim taught courses in cryptography, artificial intelligence, and Chesapeake Bay environmental issues. As significant, however, is what he learned from his talented PLP colleagues about literature and performance art, history, philosophy, and music along with the close friendships that he and Pam developed over their years of PLP involvement.
As he aged, Jim thought increasingly about the many end-of-August Nantucket vacations when his children were young and about the musical performances, dance recitals, swim meets, soccer, baseball, lacrosse, and basketball games when he quietly cheered his children and grandchildren. These reflections allowed him to relive the joy wrapped in those memories.
He is survived by his second wife, Pam, by a brother, and many children from his first and second marriages. Expressions of sympathy may be sent to: 600 McKenzie Park Dr. #300, Severna Park, MD 21146-3335.
Jean Lichty, CIA DS&T Officer and NSA Officer
Evelyn Jean Lichty, 91, a former CIA DS&T Officer, died 20 January 2022 in Huddleston, VA
She was born in New York City, NY. Jean's career with the Defense Department spanned more than 50 years. She traveled internationally, mentored younger agency staffers and received many prestigious awards that recognized her superior performance.
• The citation of directorate of science and technology medal from the CIA; • The Operation Joint Endeavor- Balkans service medallion presented by CIA director George Tenet; • She received the Cryptologic service award, for 40 years of loyal and faithful service to the NSA; • Exceptional dedication to the office of special projects; • She also received a citation from the NSA and CIA in recognition of exceptional superior performances on joint clandestine collection operations; • Finally, she was given the Excellence Award for exemplary analytic work for dedication and support of the mission from GCI.
Jean's other interests include playing her grand piano with her husband Ed, accompanying her on the marimba. Jean started playing the piano at age five. She also played piano at the Staunton Baptist Church.
She was preceded in death by her husband, Edgar H Lichty, Jr; and is survived by two daughters and other family.
Karen Soverino, US Postal Inspector Counsel, had role in several major spy cases
Karen McWreath Soverino, 71, US Postal Service Counsel, died 11 January 2022 in Arlington, VA shortly after a diagnosis of an aggressive form of leukemia.
Born in Munich, West Germany during the post-war Allied Occupation, she was a life-long resident of Arlington, attending Arlington schools; a graduate of Virginia Commonwealth University in Richmond; and received a Juris Doctor from George Mason Law School.
Karen was Surveillance Program Specialist for Independent Counsel, Office of Chief Postal Inspector; was honored in 1997 for her part in an FBI undercover investigation, which gathered intelligence against former FBI agent, Earl Edwin Pitts, who sold privileged information to the Russian government. The FBI recognized Karen for outstanding assistance in the Pitts case. He was sentenced to 27 years in prison. The case arose from the same probe that resulted in conviction of Aldrich H. Ames, CIA counterintelligence officer who sold secrets to the Russians.
In Law School Karen received American Jurisprudence Prizes for highest grades in three courses. She also received the West Publishing Company "Hornbook" award for outstanding scholastic achievement.
She was a talented artist, a passionate gardener, and was beloved by neighborhood children for her annual Halloween lawn decorations and abundant candy handouts.
She is survived by a brother.

---
AFIO EDUCATIONAL EVENTS IN COMING TWO MONTHS....
Virtual =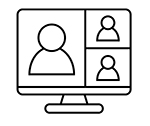 ; In-Person =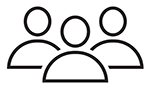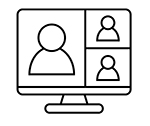 Thursday, 3 February 2022, 7 pm CST - Virtual Zoom Webinar - Major General Glen Shaffer, USAF Retired, discusses challenges for intelligence professionals and the Iraq War at this AFIO San Antonio Chapter Virtual Event
Major General Glen Shaffer was the Director of Intelligence (J2) for the Joint Staff in Washington D.C. beginning July 2002. A career intelligence officer, he began his service in 1970. His many assignments included the Hq Strategic Air Command, Hq Tactical Air Command, Hq Atlantic Command, the National Security Agency, and Hq US Air Force before becoming the Director of Intelligence for the Joint Chiefs of Staff. In addition to service school he has attended Harvard and MIT programs. Major General Shaffer currently teaches at Univ Texas at San Antonio. He will share observations on an intelligence career and his experience as Director of Intelligence for the Joint Staff where he worked for Sec of Defense Donald Rumsfeld.
The 30 minute online social time has been dropped and this meeting begins promptly at 7 p.m. for civilians and 1900 hrs for former military. Virtual links will be forwarded closer to the date of the program.
Questions or to participate, contact John Franklin, President, AFIO San Antonio Chapter, at satxafio@gmail.comor 210 863-0430.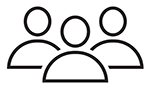 Saturday, 12 February 2022, 11:30am - Indialantic, FL - AFIO Florida Satellite Chapter hosts Lt Gen Pat Hughes, former D/DIA, on "The Threat to the U.S. from China."
The Florida Satellite Chapter, at this in-person meeting, hears from Lieutenant General Patrick M. Hughes, US Army (Retired), the former director of the Defense Intelligence Agency, discussing "The Threat to the U.S. from China."
Cost: The sit down lunch (which follows Gen. Hughes' presentation) is $35 per person.
Location: Doubletree Hotel, Rt A1A, in Indialantic, FL.
To register or more information, contact chapter president Larry Sanford at larryfsanford@gmail.com.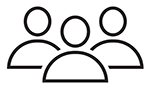 Thursday, 24 February 2022 - Tampa, FL - The Florida Suncoast AFIO Chapter hears David Oakley on "The DoD/CIA Postwar Relationship."
David Oakley will address the Florida Suncoast AFIO Chapter on the DoD/CIA postwar relationship.
In the face of concerns that intelligence support to the military was over-emphasized towards the end of the 20th century, Mr. Oakley makes the case that the CIA has maintained its support of the military by directing a significant amount of its resources toward global counterterrorism efforts and military operations.
We have striven to make our meetings informative but also provide the opportunity to meet with colleagues and maintain the ties that are a foundation of involvement in the intelligence community. Almost certainly, we have all experienced Zoom overload, so this is a great chance to gather in person following all COVID-19 and Omicron guidelines.
SAFETY: As done in past inperson meetings, the chapter will employ suitable safeguards as required by local authorities.
REGISTRATION GUIDELINES: Forthcoming. Obtain details from the Chapter secretary at michaels@suncoastafio.org to also email your RSVP or fax them to (813) 832-1154.
The cost is $10, cash or check made out to "Suncoast Chapter, AFIO."
TO ATTEND: If you will be attending, please send an email to Michael Shapiro at michaels@suncoastafio.org, no later than noon on Wednesday, 16 February, with your name and the names of any guests.
If you make a reservation, find that you cannot attend, but do not formally cancel and receive a cancellation confirmation by 16 February, and then fail to show up, you will be responsible for the cost of your registration because the chapter will have to pay for your scheduled, uneaten meal.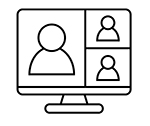 Thursday, 3 March 2022, 7 pm CST - Virtual Zoom Webinar - John Lenczowski PhD, former NSC Staffer/Expert discussing "Chinese Influence Operations in the U.S. at this AFIO San Antonio Chapter Virtual Event
The AFIO Now program interview will be conducted by James Hughes, AFIO President, a former CIA Operations Officer.
Dr. John Lenczowski discusses the psychological disarmament of the decision-making elites in the U.S. and in the rest of the West which has led to the greatest theft of intellectual property the U.S. has ever experienced. The Chinese use the media, academic institutions, think tanks, business community, politicians, Hollywood as a tool for their massive propaganda operations, Dr. Lenczowski explains. The interview runs 44 minutes. A must see AFIO Now. John Lenczowski currently serves on the AFIO National Board.
The 30 minute online social time has been dropped and this meeting begins promptly at 7 p.m. for civilians and 1900 hrs for former military. Virtual links will be forwarded closer to the date of the program.
Questions or to participate, contact John Franklin, President, AFIO San Antonio Chapter, at satxafio@gmail.comor 210 863-0430.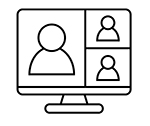 Thursday, 7 April 2022, 7 pm CST - Virtual Zoom Webinar - Major General Gary W. O'Shaughnessy will speak about careers in intelligence at this AFIO San Antonio Chapter Virtual Event
MG Gary O'Shaughnessy began his military service in 1960, when he was commissioned through the ROTC program. In 1962 he became a Communications Intelligence Officer and served several tours in Asia. He progressed in the military with assignment in the Security Service, Electronic Security Command, National Security Agency, and US Europe Command as the Director of Intelligence. General O'Shaughnessy currently serves on the AFIO National Board.
The 30 minute online social time has been dropped and this meeting begins promptly at 7 p.m. for civilians and 1900 hrs for former military. Virtual links will be forwarded closer to the date of the program.
Questions or to participate, contact John Franklin, President, AFIO San Antonio Chapter, at satxafio@gmail.comor 210 863-0430.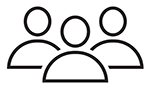 Friday, 8 April 2022 - McLean, VA - HOLD THE DATE. Tentative AFIO National "First of 2022" In-Person Luncheon
Omicron, or variants to follow, still has many events and conferences speculative; but, hold this date on your calendar for a possible "first of 2022" in-person AFIO National event to be held at DoubleTree, 1960 Chain Bridge Rd, McLean, VA.
Details and registration links to follow. Questions to annettej@afio.com
---
Other Upcoming Events from Advertisers, Corporate Sponsors, and Others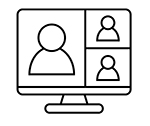 Wednesday, 26 January 2022, 1 - 2 pm ET - Zoom Webinar - NCF Winter 2022 Cryptologic Program - GCHQ Historical Perspective

The National Cryptologic Foundation's Winter 2022 Cryptologic Program will feature Mr. Tony Comer, retired GCHQ historian and Dr. John Ferris, author of Behind the Enigma: The Authorised History of GCHQ, Britain's Secret Cyber Intelligence Agency. The program will be moderated by Dr. David Sherman.
During the program, our guest speakers will discuss GCHQ's history and its relationships with its allies, including the U.S.
Registration: The cost to attend is free, but registration is required. Zoom login details will be provided in your registration confirmation email.
Questions for the Guest Speakers: A space to submit questions is provided on the registration form. Please use this even if you are unable to attend the live program.
Contact: If you have questions about this program, please contact the NCF office at 443-795-4498 or send an email to ncfinfo@cryptologicfoundation.org
Register here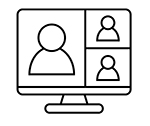 Wednesday, 26 January 2022, 6pm - Washington, DC - Live Virtual Spies & Spymasters Happy Hour: Spies, Comics, and Cocktails - Virtual International Spy Museum Program
Since the Cold War, spies have been hot, and the world of comics have had a great assortment of undercover operatives. SPY's program panel will include national security lawyer and comic collector/dealer Mark S. Zaid, comic book writer Andy Diggle (author of James Bond comic books Hammerhead and Kill Chain; The Losers, which was adapted into the movie starring Jeffrey Dean Morgan, Chris Evans, Zoe Saldana and Idris Elba; and Green Arrow: Year One, which inspired the hit TV show Arrow), and Eisner Award nominated artist Shawn Martinbrough (author of How to Draw Noir Comics: The Art and Technique of Visual Storytelling and with projects including Batman: Detective Comics, DMZ, Luke Cage Noir, The Black Panther: Man Without Fear and Hellboy).
Register here www.spymuseum.org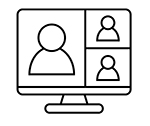 Wednesday, 2 February 2022, 2-3:15pm EST - Zoom Webinar - Ukraine and Russia on the Brink - a Harvard KSG Belfer Center Intelligence Project Event
As Russian troops continue to build up near the Ukrainian border amid rising tensions and stalled negotiations between Russia and the U.S., military action by Russia in Ukraine looks increasingly likely. Policymakers, military officials, and journalists are openly discussing the potential for an imminent Russian invasion of Ukraine.
What are likely scenarios in the days and weeks ahead, and what are the military and diplomatic options available for Ukraine, NATO, and U.S. policymakers and military officials seeking to contain Russian aggression?
Join the Intelligence Project and the Davis Center for Russian and Eurasian Studies for a discussion on these key questions with Retired Brigadier General and current Senior Fellow Kevin Ryan, Executive Director of the Davis Center for Russian and Eurasian Studies Alexandra Vacroux, and Senior Fellow and New York Times senior writer David Sanger. The discussion will be moderated by Intelligence Project Director Paul Kolbe.
Visit the event website for more information and to register. Event is open to the public.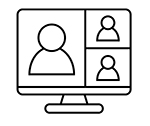 Sunday, 6 February 2022, 2 - 3:30 pm ET - Zoom Webinar - "Wilderness of Mirrors: The Work of the Cold War Military Liaison Missions" with Aden Magee by The Cold War Museum
Aden Magee is an internationally-renowned expert on full-spectrum threats to our way of life. He is a career intelligence and counterintelligence (CI) professional with a legacy of experience supporting U.S. government agencies including the Department of Defense, the Central Intelligence Agency, the Federal Bureau of Investigations, and the Department of Homeland Security.
The Cold War was a Wilderness of Mirrors—a broad labyrinth of chess games played on multiple boards in support of integrated battles supporting even larger fronts on the "battlefields" of the Cold War. This presentation addresses two of the little-known, interrelated games of chess involving the U.S. Military Liaison Mission and the Soviet Military Liaison Mission -- both of which operated "behind enemy lines" for over four decades in Cold War Germany. These Military Liaison Missions were unique to the Cold War era, and their operations were among the most fitting microcosms of the battle for Europe which was a vital component of the strategic Cold War landscape.
The presentation opens an unprecedent historical time-capsule based on declassified U.S. government documents and first-hand accounts that could only be provided by the few secret warriors who fought the enemy in the streets of Cold War Europe. This disclosure of the many never-before documented histories and insights regarding the competing Military Liaison Missions also provides missing pieces to many of the puzzles that would have otherwise faded from human memory. In addition to being a unique story within a story within another story, this discussion applies some of the most important and relevant counterintelligence and intelligence principles to the lesser-known, and mainly never-known, episodes that will be recounted. The lessons learned when the bar was the highest are the ones that should be retained, and the Cold War Soviet adversary set the absolute highest counterintelligence, intelligence, and disinformation bar ever.
Cost: $20, 100% of which is a contribution to the Cold War Museum.
Location: ONLINE ONLY. Eventbrite ticket buyers will receive a link to the virtual room on the Zoom platform where this event will take place. We are recording the whole event, including the Q&A, for the Museum's archives.
Agenda: • 1:30-2:00. Participants arrive in the Zoom room online; • 2:00-2:05. Jason Hall, Executive Director of the Cold War Museum, introduces the Museum and Aden Magee; • 2:05-3:00. Aden presents on the history of the U. S. AND Soviet Military Liaison Missions; • 3:00-3:30. Q&A opportunity for the audience.
Register here
Questions? Call or email Jason Hall, 703-283-4124 (cell), jason@coldwar.org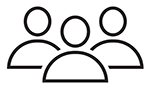 Thursday, 24 February 2022 at 6:30 - 7:30pm EST - Washington, DC - Dr Harlan Ullman discusses "How Massive Attacks of Disruption are an Existential Danger to the U.S. and World" - at this in-person event at The City Tavern Preservation Foundation
The City Tavern Preservation Foundation, an organization established for the preservation of the oldest and last remaining Federal era tavern in Washington, DC, invites AFIO members, at no cost, to attend a discussion and book signing with Harlan Ullman for his latest book: The Fifth Horseman and the New MAD: How Massive Attacks of Disruption Became the Looming Existential Danger to a Divided Nation and the World at Large.
Dr. Harlan Ullman is a globally recognized thought leader and strategic thinker. Among his better known innovative concepts are: "shock and awe" "A Brains Based Approach to Strategic Thinking"; and "Massive Attacks of Disruption. "
A former naval person and Swift Boat skipper in Vietnam who carried out over 150 combat missions, and later, commanded a destroyer in the Persian Gulf, he has advised heads of government and industry. He has also chaired several companies.
He lays out the issues and makes major recommendations to repair a broken government, infrastructure, and in many ways a flawed national security policy and organization. He is UPI's Arnaud de Borchgrave distinguished columnist and a Contributor to The Hill
No Charge to attend but reservations required and can be made at this Eventbrite link.
Event location: City Tavern, 3206 M St NW, Washington, DC 20007. Location on Google Maps.
To order a book, do so here at Amazon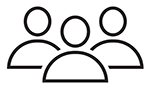 1 - 3 May 2022 - Tucson, AZ - Spies Lies & Nukes Conference
Join Valerie Plame and several of her legendary, highly decorated CIA colleagues as they dive into the secretive world of espionage.
Hear intriguing, provocative, and sometimes shocking conversations on cyber attacks, covert actions, nuclear scams, recruiting real spies from those that lived in the "wilderness of mirrors" for years.

Speakers: Valerie Plame, Conference Host and former Covert CIA Ops Officer; James C. Lawler, former Senior CIA Ops Officer; Alma Katsu, former CIA and NSA Analyst; Marc Polymeropoulos, former Senior CIA Ops Officer; Rolf Mowatt-Larssen, former Senior CIA Intelligence Officer; Mary Beth Long, former Asst SecDef for Intl Security Affairs; Glenn Carle, former Senior CIA Ops Officer; Lucy Kirk, former CIA Chief of Station and Ops Officer; Jonna Mendez, former Senior CIA Intelligence Officer; Gary C. Schroen, former Senior CIA Intelligence Officer
Topics: Some of the topics that will be presented by our experts and panelists:
"Afghanistan: Ending the Forever War"; "What is the 'Havana Syndrome'?"; "Russian election hacking / cyberwarfare"; "SoulCatcher: How to recruit a spy"; "Women in the CIA"; "Spy Fiction: What is real and what isn't?"; "The Morality and Politics of Torture"; and "The Nuclear Threat."

Location: Hacienda del Sol Guest Ranch Resort - a beautiful and historic resort 5501 N Hacienda Del Sol Rd, Tucson, AZ 85718
More information or to register visit https://www.spiesliesnukes.com/
---
In addition to the Royal Blue long sleeve shirts and gray long sleeve hoodies, the AFIO Store has the following items ready for quick shipment:
LONG Sleeved Shirts with embroidered AFIO Logo and Mugs with color-glazed permanent logo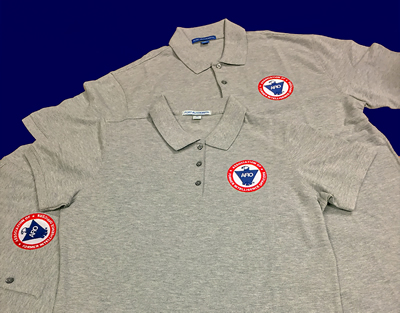 Show your support for AFIO with our long-sleeve Polo Shirts. Dark blue long sleeved shirts are shrink and wrinkle resistant fine cotton with a soft yet substantial feel. They feature a detailed embroidered AFIO seal. Get a shirt for yourself and consider as gifts for colleagues, family, and friends. Only $45 each including shipping.
Sizes of (M) men or (W) women shirts; Small, Medium, Large, XL, XXL, and XXXL. [For short sleeve shirts...they are available on discount of $25 only by email from annettej@afio.com See explanation at top right column of these Weekly Notes.]
You may pay by check or credit card. Complete your order online here or mail an order along with payment to: AFIO, 7600 Leesburg Pike, Ste 470 East, Falls Church, VA 22043-2004. Phone orders at 703-790-0320. Questions? Contact Annette at: annettej@afio.com.
---
AFIO Mug with color glazed logo. Made in America. Sturdy enough to sit on desk to hold pens, cards, paperclips, and candy.
This handsome large, heavy USA-made ceramic mug is dishwasher-safe with a glazed seal. $35 per mug includes shipping. Order this and other store items online here.
---
Guide to the Study of Intelligence and When Intelligence Made a Difference
"AFIO's Guide to the Study of Intelligence" has sold out in hard-copy.
However, it is available in digital form in its entirety on the AFIO website here.

Also available on the website here are the individual articles of AFIO's history project "When Intelligence Made a Difference" that have been published to date in The Intelligencer journal. More articles will be forthcoming in future editions.
---
Disclaimers and Removal Instructions
Weekly Intelligence Notes (WINs) are commentaries on Intelligence and related national security matters, based on open media sources, selected, interpreted, edited and produced for non-profit educational uses by members and WIN subscribers.
REMOVAL INSTRUCTIONS: We do not wish to add clutter to inboxes. To discontinue receiving the WINs:
a) IF YOU ARE A MEMBER - click here: UNSUBSCRIBE and supply your full name and email address where you receive the WINs. Click SEND, you will be removed from list. If this link doesn't open a blank email, create one on your own and send to afio@afio.com with the words: REMOVE FROM WINs as the subject, and provide your full name and email address where you are currently receiving them.
b) IF YOU ARE NOT A MEMBER, and you received this message, someone forwarded this newsletter to you [contrary to AFIO policies]. Forward to afio@afio.com the entire WIN or message you received and we will remove the sender from our membership and distribution lists. The problem will be solved for both of us.
CONTENTS of this WIN [HTML version recipients - Click title to jump to story or section, Click Article Title to return to Contents. This feature does not work for Plaintext Edition or for some AOL recipients]. If you wish to change to HTML format, let us know at afio@afio.com. The HTML feature also does not work for those who access their e-mail using web mail...however NON-HTML recipients may view the latest edition each week in HTML at this link: https://www.afio.com/pages/currentwin.htm
---
WINs are protected by copyright laws and intellectual property laws, and may not be reproduced or re-sent without specific permission from the Producer. Opinions expressed in the WINs are solely those of the editor's or author's listed with each article. Notices in the WINs about non-AFIO events do not constitute endorsement or recommendation by AFIO. AFIO Members Support the AFIO Mission - sponsor new members! CHECK THE AFIO WEBSITE at www.afio.com for back issues of the WINs, information about AFIO, conference agenda and registrations materials, and membership applications and much more!
(c) 1998 thru 2022. AFIO, 7600 Leesburg Pike, Suite 470 East, Falls Church, VA 22043-2004. Voice: (703) 790-0320; Fax: (703) 991-1278; Email: afio@afio.com
---
About AFIO | Membership Renewal | Change of Address | Upcoming Events | Chapter Locations | Corporate/Institutional Memberships | Careers in Intelligence Booklet | Guide to the Study of Intelligence | Intelligencer Journal | Weekly Intelligence Notes | To Make A Donation | AFIO Store | Member-Only Section | Code of Ethics | Home Page
Click here to return to top.
---