---
Section I - INTELLIGENCE HIGHLIGHTS
FBI chief says threat from China 'more brazen' than ever before - APNews/CNBC, 1 Feb 2022
Key Points:
The threat to the West from the Chinese government is "more brazen" and damaging than ever before, FBI Director Christopher Wray said Monday night, just days before Beijing is set to occupy the global stage by hosting the Winter Olympics.
The bureau is opening new cases to counter Chinese intelligence operations every 12 hours or so, Wray said, with Chinese government hackers pilfering more personal and corporate data than all other countries combined.
Chinese government officials have repeatedly rejected accusations from the U.S. government, with the spokesman for the embassy in Washington saying last July that Americans have "made groundless attacks" and malicious smears about Chinese cyberattacks. Article here
Also see: "China's Quest for Economic, Political Domination Threatens America's Security: Director Wray Discusses Threats Posed by Government of China" in FBI News, 1 Feb 2022
Also see: "Onstage at the Reagan Library with FBI Director Christopher Wray" - YouTube
What the Ukraine Crisis Looks Like from Beijing - J Webster, The Bulkwark, 31 Jan 2022
A Russian escalation in Ukraine could complicate the Chinese Communist Party's plans.
The unfolding crisis in Ukraine is being watched closely not just by Moscow, Washington, Kyiv, and Brussels, but also by Beijing. The Chinese Communist Party's interests in the crisis are complicated and often contradictory, but it likely believes that the situation presents more risks than opportunities. The potential pitfalls are numerous: Economic disruptions from the crisis could pose dangers for China's domestic economy, and therefore its politics, while a poorly timed offensive could distract from its Olympic plans as the Russo-Georgian War did during the 2008 Beijing Olympics—all while pushing the world further into rival blocs. Article here
Putin Says the U.S. Wants to Push Russia into War - NYTimes, 1 Feb 2022
The Russian president blamed the United States for the crisis in Ukraine, saying Americans were goading the Kremlin to start a conflict as a pretext for enacting harsh sanctions.
President Vladimir V. Putin said on Tuesday that the United States was trying to pull Russia into an armed conflict over Ukraine that Russia did not want, cautioning that the West had not yet satisfied Russia's demands for a sphere of influence in Eastern Europe but that he hoped "dialogue will be continued." ... "Their most important task is to contain Russia's development," he said of the United States, repeating one of his frequent talking points. "Ukraine is just an instrument of achieving this goal. It can be done in different ways, such as pulling us into some armed conflict and then forcing their allies in Europe to enact those harsh sanctions against us that are being discussed today in the United States."
Article here
Also see: "Putin accuses U.S. of trying to lure Russia into war" Reuters, 1 Feb 2022
"...Putin accused the West on Tuesday of deliberately creating a scenario designed to lure it into war and ignoring Russia's security concerns over Ukraine." Article here
Cord-cutting, Russian style: Could the Kremlin sever global internet cables? - JSherman, New Atlanticist, Atlantic Council, 31 Jan 2022
As the world watches the Kremlin's military build-up along the Ukrainian border, the Irish military is worried about Russian naval activity in its own backyard. That's where Russian exercises are set to take place dangerously close to strategic undersea communications cables that represent an overlooked element of a potential Russian escalation: an effort to blind the world to events unfolding in Ukraine.
Armed with a sophisticated set of cyber capabilities, the Russian government has long relied—even compared to a cyber power like China—on destructive attacks that degrade or destroy systems, such as the one that shut off power grids in Ukraine in 2015. Not to mention the large network of actors, from state agencies to front companies to recruited cybercriminals, who conduct a range of cyber and information operations against the Putin regime's enemies. But Russia's weaponization of tech isn't just about code and keyboards: If attackers can damage, destroy, or merely cut power to physical internet infrastructure, such as undersea cables, they can disrupt internet communications in a target area to cause public panic and unrest, undermine economic activity, and disrupt the flow of government and citizen communications.
That's now a distinct possibility if Russia escalates further in Ukraine. Article here
Implications of North Korea's January 14 and 17 Short-Range Ballistic Missile Launches - Vann H. Van Diepen, 38 North, 25 Jan 2022
North Korea's launches of two rail-mobile KN-23 short-range ballistic missiles (SRBMs) on January 14 and two road-mobile KN-24 SRBMs on January 17 show continued progress in deploying these solid-propellant missile systems, as well as continued interest in rail-mobile missile deployment. But even if they turn out to be sufficiently accurate (their guidance method is unknown) and deployed in significant numbers, these systems would provide only an incremental increase to the large, longstanding North Korean SRBM threat. Although not accompanied by explicit North Korean political messaging, the timing of the KN-23 launches clearly was intended in part as a riposte to new US sanctions, and the launches implicitly message foreign and domestic audiences of Pyongyang's defiance, military strength and technological achievements. [Other aspects covered: Launch Details; Implications]. Article here
---
Section II - IC PODCASTS, COMMENTARY, BLOG UPDATES
CIA Tradecraft - How New Tech Enhances, Threatens, or Changes the Work of National Security — interviews by Former Acting D/CIA Mike Morell
Intelligence Matters: A CBS News original national security podcast hosted by former CIA acting director and CBS News national security contributor Michael Morell. Morell is crisp, precise, cautious, fair, avoids political slant, and provides remarkable insights. Not to miss.


The most recent "Intelligence Matters" podcasts/interviews by or with Mike Morell:
Jan 26 | "CIA's Former Deputy Director for Science and Technology Dawn Meyerriecks"
Morell speaks with Dawn Meyerriecks, former Deputy Director for Science and Technology at the CIA, about the role of technology in intelligence collection and analysis and how technological developments can enhance, threaten or fundamentally change the work of national security. Meyerriecks discusses how the CIA has historically approached the incorporation of new technologies into its tradecraft and how the agency is adapting to fast-moving changes today. She also discusses how the CIA is contending with the phenomenon of ubiquitous technical surveillance, which has threatened its human intelligence collection mission.

Other recent "Intelligence Matters" podcasts to stream or download:
Jan 19 | "State Department Counselor Derek Chollet on Top Foreign Policy Challenges"
Jan 12 | "Applying Cold War Lessons to Great Power Competition: Historian Hal Brands"
Jan 05 | "The Top Global Threats in 2022"
Dec 29 | "Best Of" Intelligence Matters: Clarissa Ward
Dec 22 | "Best Of" Intelligence Matters: Gayle Tzemach Lemmon
More about Intelligence Matters by Michael Morell here. Podcasts also available here.
---
Regulatory Swagger Comes to Washington... - Stewart Baker, Others at Steptoe Cyberblog
Cyberblog by Steptoe & Johnson LLP — By Stewart Baker
Episode 392: Regulatory Swagger Comes to Washington released 31 January 2022
All of Washington is back from Christmas break, and suddenly the Biden Administration is showing a sharp departure from the Obama and Clinton years where regulation of Big Tech is concerned. Regulatory swagger is everywhere. Treasury regulatory objections to Facebook's cryptocurrency project have forced the Silicon Valley giant to abandon the effort, Maury Shenk tells us, and the White House is initiating what looks like a major interagency effort to regulate cryptocurrency on national security grounds. Federal Energy Regulatory Commission is getting serious (sort of) about monitoring the internal security of electric grid systems, Tatyana Bolton The White House and Environmental Protection Agency are launching a "sprint" to bring some basic cybersecurity to the nation's water systems. Gary Gensler is full of ideas for expanding the Security and Exchange Commission's security requirements for brokers, public companies, and those who service the financial industry. ... continue reading
Some Prior Conversations:
Episode 391: How Much of the Quantum Tech Boom Is Just Welfare for Physicists?
Episode 390: Have Facebook and Google Cornered the Market on Antitrust Troubles?
Episode 389: The FTC Jumps Into Llog4j Cleanup with One Foot
Episode 388: China Dive
Episode 387: Ten Pounds of Cyberlaw in a Five-pound Sack
Episode 386: Does a Dead Horse Have a Right to Self-defense?
---
Vindman on Certainty of Ukraine Invasion; Former FBI Agent Warns Extremists May Attack US Power Grid — more from Inside the SCIF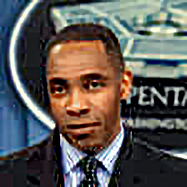 Inside the SCIF by JJ Green, WTOP - Issue #148, 27 January has details on... Biden's soured phone call with Ukraine President Zelenski; Five killed by soldier in Ukraine at Aerospace Factory; Potential Russian Invasion Status; The China Wildcard; Blinken on China; Former HPSCI Chair Mike Rogers on Russia and China; Russian scientist at German university gave away Space Rocket program secrets to Russia; US Teacher held in Russia for Drug Smuggling; NKorea fires short-range ballistic missiles; Does Pentagon have too much on plate?

Target USA Podcast 316 is on: Former top National Security Council official says Russian invasion of Ukraine "all but certain."
Alexander Vindman, former NSC Director for European Affairs says, "come February" the largest invasion in Europe since World War Two is poised to happen in Ukraine.
And "The Hunt" explores: The Department of Homeland Security (DHS) is warning that domestic violent extremists may try to attack the power grid
JJ Green speaks with Joshua Skule, former FBI Intelligence official, says the threat may have more to do with Russia's conflict with Ukraine.
---
FBI Evasions on Jan 6; FBI's Figliuzzi interviews Spytalk's Stein; China Gives Russia Sanctions Escape Hatch - The Latest... from Jeff Stein's provocative "SpyTalk" series...

Feb 1: "SpyTalk Gets the Figliuzzi Treatment" podcast -Jeff Stein interviews Frank Figliuzzi
The top former FBI official gets me to tell spy stories and more
Jan 28: "China Presents Russia With an Escape Hatch on Sanctions" Jonathan Broder
Beijing could help make up for Russia's lost gas sales to Europe if Putin invades
Jan 28: "Disconcerting Developments" podcast with Jeff Stein with Jason Paladino and co-host Jeanne Meserve
FBI Evasions on Jan. 6 and Exploring the Creepy Metaverse
Jan 16: "'Munich: Edge of War' Fails at Both Espionage and History" by Peter Eisner
It's laughable as a spy flick, but its attempt to rehabilitate Chamberlain is pathetic.
Jan 24: "Can threats of a US-Backed Ukraine Insurgency Deter a Russian invasion?" by Stephen Weissman
Prospects for a guerrilla war in Donbas and Crimea are dim, analyst Stephen R. Weissman says
Jan 22: "SpyTalk at the Movies: 'The 355' Kills—With Female Operatives Galore" by Peter Eisner
The starpower of 355's leading women almost saves a Jason Bournian action flick
---
Putin, Ukraine, China's Olympics, U.S., and National Security - Latest Insights from Jack Devine of Arkin Group
The Arkin Group's Jan 28 "In Other News" letter to private clients by former Deputy Director, Operations Officer Jack Devine features...
NATO members continue to diplomatically engage Putin on Ukraine, but US ramp-up of weapons to Kyiv could significantly impact Putin's calculus.
Upcoming Beijing Olympics raise political and security concerns, frustrating China.
Follow link here to read analyses and predictions given to their private clients on the topics from last week. There is sometimes a delay of seven days before the above topics will appear at this link.
Released 11 December 2021 in The National Interest: Strategic Clarity Can Counter Chinese and Russian Aggression - Jack Devine and Jonathan D. T. Ward.
---
Section III - BROUGHT TO OUR ATTENTION BY MEMBERS
Keeping Pace in the Gray Zone: Three Recommendations for the U.S. Intelligence Community - War on the Rocks, 1 Feb 2022
"I think what you're going to see is that Russia will be held accountable if it invades. And it depends on what it does. It's one thing if it's a minor incursion and then we end up having a fight about what to do and not do, et cetera." Those words from President Joe Biden set off a firestorm from Washington to Kyiv, as critics — including Ukrainian President Volodymyr Zelensky — worried about the repercussions of the United States and NATO distinguishing between an invasion and a minor incursion when deciding how to respond to Russian aggression. Clean-up efforts tried to "clarify" the comments by hurriedly resetting messaging back to vague threats of serious repercussions. However, the president's words had already revealed the unmistakable challenge that is managing interstate conflict with actors who are increasingly capable of operating near, or beneath, the threshold of traditional armed war.
... Expanding the Intelligence Universe: The quality of intelligence collection, analysis, and warning emerging from non-government entities is rapidly improving. Emerging technologies are delivering increasingly granular remote sensor data, cyber threat information, social media data, and an endless stream of digital exhaust. A wide range of entities have put this data to use in conducting in-depth, sophisticated analysis. Examples include Bellingcat's efforts to expose Russian intelligence operations, HawkEye 360's analysis of potential illicit fishing near the Galapagos Islands, and Mandiant's analysis of the 2020 SolarWinds hack. Intelligence agencies and officers cannot — and should not try to — compete with this open-source revolution. Article here
The Trend Toward a Concentration of Power and China's Hegemonic Goal - Anders Corr PhD, IWP, 31 Jan 2022
With the rise of totalitarian China, it is more important than ever to understand a historical tendency towards the concentration of not only political, but economic and informational forms of power. Dr. Anders Corr's latest book, The Concentration of Power: Institutionalization, Hierarchy & Hegemony, is a theoretical analysis of trends in world history that he has developed over the past thirty years of international research and scholarship. He argues that from the beginning of the archeological and textual evidence in history, power is organized around twelve theories of hierarchy that affect every segment of society.
Video Presentation here
FBI Secretly Bought Israeli Spyware and Explored Hacking U.S. Phones - MLevenson, NYT, 28 Jan 2022
Israel used the NSO Group's software as a tool of diplomacy. The F.B.I. wanted it for domestic surveillance. Then everything soured. Here are highlights of a New York Times Magazine investigation.
It is widely regarded as the world's most potent spyware, capable of reliably cracking the encrypted communications of iPhone and Android smartphones.
The software, Pegasus, made by an Israeli company, NSO Group, has been able to track terrorists and drug cartels. It has also been used against human rights activists, journalists and dissidents.
Now, an investigation published Friday by The New York Times Magazine has found that Israel, which controls the export of the spyware, just as it does the export of conventional weapons, has made Pegasus a key component of its national security strategy, using it to advance its interests around the world.
... "Cyberweapons have changed international relations more profoundly than any advance since the advent of the atomic bomb. In some ways, they are even more profoundly destabilizing — they are cheap, easily distributed and can be deployed without consequences to the attacker. Dealing with their proliferation is radically changing the nature of state relations, as Israel long ago discovered and the rest of the world is now also beginning to understand."
Article here
Also see: "The Battle for the World's Most Powerful Cyberweapon: A Times investigation reveals how Israel reaped diplomatic gains around the world from NSO's Pegasus spyware — a tool America itself purchased but is now trying to ban." "The United States has made a series of calculations ... secretly acquiring, testing and deploying the company's technology, even as it has denounced the company in public and sought to limit its access to vital American suppliers. The current showdown between the United States and Israel over NSO demonstrates how governments increasingly view powerful cyberweapons the same way they have long viewed military hardware like fighter jets and centrifuges: not only as pivotal to national defense but also as a currency with which to buy influence around the world." in NYTMagazine article here
DOJ issued subpoena to JP Morgan for Hunter Biden's transactions with the Bank of China in 2019 when Joe was preparing to run for president - DailyMail, 31 Jan 2022
The subpoena calls on the bank to provide information and testimony on numerous business entities
It also identifies Biden's brother, James
A nonprofit says it obtained the document from a 'whistleblower'
Hunter confirmed in 2020 his taxes were being investigated
A 2019 grand jury subpoena ordered JP Morgan to provide testimony and documents about an array of Hunter Biden's business dealings – as well as information in its files about the president's brother, James.
The subpoena, which came amid Joe Biden's presidential campaign, listed a number of Hunter Biden's business ventures, including the Rosemont Seneca partnership he formed. It also identified business partners Devon Archer and Eric Schwerin.
The the letter to JP Morgan's Indianapolis-based subpoena processing center identifies the Bank of China as the 'Originating or Beneficiary Bank' on the letter.
Article here
Also see: "US Prosecutor Issued Grand Jury Subpoena for Hunter Biden Bank Records Connected to China" Stieber, EpochTimes.
VISUAL INDEX: Corruption in Countries Around the World - Visual Capitalist, 25 Jan 2022
How bad is public sector corruption around the world, and how do different countries compare?
No matter your system of government, the public sector plays a vital role in establishing your economic mobility and political freedoms. Measuring corruption—the abuse of power for private gain—reveals how equal a system truly is.
For more than a decade, the Corruption Perceptions Index (CPI) by Transparency International has been the world's most widely-used metric for scoring corruption. This infographic uses the 2021 CPI to visualize corruption in countries around the world, and the biggest 10-year changes.
Article and Chart here
Vast Troves of Classified Info Undermine National Security, Spy Chief Says - DVoltz, WSJ, 27 Jan 2022
Avril Haines, the Director of National Intelligence, says current classification system strains
The U.S. intelligence community's approach to classifying vast amounts of information is so flawed that it harms national security and diminishes public trust in government, according to Avril Haines, President Biden's director of national intelligence.
The acknowledgment of such concerns about how the nation's spy agencies choose what information to keep secret under various classification levels is among the most significant by a president's sitting intelligence chief, government transparency advocates said, and could indicate broader interest in the Biden administration for loosening restrictive access to some of the government's growing collection of secrets.
"It is my view that deficiencies in the current classification system undermine our national security, as well as critical democratic objectives, by impeding our ability to share information in a timely manner" with allies, policy makers and the public, Ms. Haines wrote in a letter earlier this month to Sens. Ron Wyden (D., Ore.) and Jerry Moran (R., Kan.), which was reviewed by The Wall Street Journal.
The letter was in response to an October request for information from the senators, who have pushed for overhauls of the declassification system to assist federal agencies struggling to process a large volume of secret information that is no longer sensitive, such as backlogged historical records Congress has said must be released. Messrs. Wyden and Moran have said classification costs taxpayers about $18.5 billion annually.
Article here [note: paywall]
Also see (no paywall): "Top intel official warns 'deficiencies' in classification system pose national security threat: Avril Haines said agencies classify so much information it's hard to process." in ABCNews, 27 Jan 2022
The Importance of Fritz Ermarth - The National Interest, 23 Jan 2022
Fritz Ermarth, a leading national security official and analyst of Russia, was both a fierce patriot and an intellectual force of nature. He was a distinguished national security official and leading figure in the study of Russian strategy. He died on Wednesday [19 Jan 2022]. "Fritz Ermarth was a man of high moral principles and also clear strategic vision, a dedicated knight of the Cold War," said Dimitri K. Simes, president of The Center for the National Interest and publisher & CEO of The National Interest. "Once the Soviet Union was no more, he was eager to develop American policy which would encourage Russian transformation from an enemy into a friend." Ermarth's remarkable career spanned four decades of service in government, academic, and commercial institutions. Ermarth, who was born on February 20, 1941, grew up in Illinois and experienced tragedy at an early age. His father, an intellectual of German origin, was sent by federal agents to a German and German-American internment camp in 1944, and he received treatment similar to that which Japanese-Americans received during World War II. He was forced to return to Germany, where he committed suicide in 1948. The tragedy did not reduce Ermarth's fierce patriotism but gave him a strong immunity against any kind of McCarthyism. Fritz's mother Margaret, a professor of history at Wittenberg University, left an indelible impression upon him. According to a local newspaper, "When he was 3, she put a book in his hand to encourage his education; when he was 6, she gave him a guitar to develop a sense of arts and culture; when he was 12, she gave him a gun to learn responsibility." Article here
---
Section IV - Books, Research Requests, Jobs, Obituaries
Books — Newly Released, Overlooked, Forthcoming
Putin's Russia: The Rise of a Dictator
by Darryl Cunningham
(Drawn and Quarterly, Feb 2022)
The life story of Vladimir Putin, Russia's infamous autocrat. Cunningham traces Putin's development from schoolyard thug in Soviet-era Leningrad, to KGB officer, to corrupt commodities dealer, to his presidency and beyond. In this frank biography, Putin's journey is characterized by shifting loyalties, brutal treatment of detractors, and lawless financial dealings. Despite it all, Putin has retained public support and tremendous importance in Russian society, due to his ever-tightening control over the media and harsh muzzling of critics. Born in 1952, Putin grew up idealizing the KGB, and became a member of its ranks by early adulthood. Cunningham posits that the speed with which Putin advanced politically was a reflection of the KGB's need to cement their control of the Russian political system after the dissolution of the Soviet Union in 1991. Since Boris Yeltsin appointed him to the presidency in 2000, Putin has annexed Crimea, rolled back democratic reforms, and led a life of luxury, while fostering a cult of personality.
Book may be ordered here
---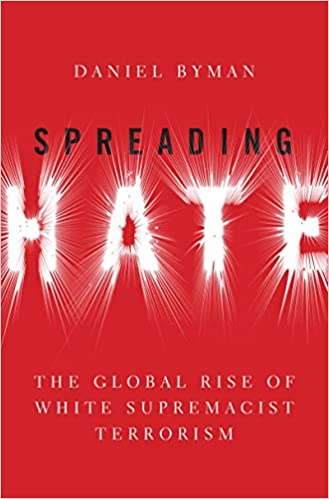 Spreading Hate: The Global Rise of White Supremacist Terrorism
by Daniel Byman
(Oxford Univ Press, Feb 2022)
For almost two decades since 9/11, white supremacist terrorism has been relegated to a secondary concern in the US and Europe despite the fact that it was clearly metastasizing. This neglect has led to shocking episodes of violence from New Zealand to Norway to South Carolina and has eroded faith in Western democratic institutions. Because white power terrorists' grievances echo mainstream debates and their violence often exacerbates polarization, their political impact can be inordinately high even if the body count is low. As Byman stresses, they are not a hide-bound movement seeking to turn back the clock, but are dynamic, drawing on ideas from around the world and exploiting the most cutting-edge technologies, especially social media. White power terrorists have many weaknesses. They are divided, with poor leadership, and often attract the incompetent and the criminal as well as the dangerous and deluded. If governments act decisively and treat white power terrorism with the same urgency they use to manage jihadist violence, then the threat can be reduced. This will require aggressive law enforcement, international intelligence cooperation, crackdowns by technology companies, and other forceful steps. Byman is Professor in the School of Foreign Service at Georgetown University and Senior Fellow at the Center for Middle East Policy at the Brookings Institution. He has served on the 9/11 Commission staff and as an analyst with the U.S. government.
Book may be ordered here.
---
War Without Rules: China's Playbook for Global Domination
by Robert Spalding, BrigGen USAF
(Sentinel Press, Apr 2022)
Many Americans are finally waking up to the alarming reality of China's stealth war on the U.S. and puzzling over how to push back against its insidious infiltration. What few realize is that we have one real advantage in this war: the Chinese Communist Party strategy for total war has been written out in Unrestricted Warfare, the Chinese book, well known there, that has become their new Art of War. Retired Air Force Brigadier General Rob Spalding takes Americans inside Unrestricted Warfare. He walks readers through the principles of this book, revealing the Chinese belief that there is no sector of life outside the realm of war. He shows how the CCP itself has promised to use corporate espionage, global pandemics, and trade violations to achieve dominance. Most importantly, he provides insight into how, once Americans are aware of the tactics, we can fight back against CCP's creeping influence. More than a vital read for those interested in China, this is essential reading for policymakers, diplomats, businessmen, and investors who seek to wake up to this stealth war.
Book may be ordered here.
Novelist Seeking Your Experiences Serving 1950s Berlin and London
I am currently writing a spy novel that takes place in 1952 in Berlin, Germany and London, England. For research purposes, I am looking to interview intelligence officers who worked in either of these locations during the 1950s.
Replies to Ellen Butler, International Bestselling Author, ellen@ellenbutler.net, or visit https://www.ellenbutler.net
Call for Papers: "Imagining a New U.S. National Security Act for the 21st century" - Harvard's Kennedy School, Belfer Center, 16 Dec 2021 - Cash Prizes from $5,000 to $1,000
Imagine if you woke up tomorrow to news of: A massive cyber-attack that irreparably damaged financial markets and shut down critical infrastructure, or A significant conventional defeat due to strategic surprise like happened at Pearl Harbor, or The release of a manufactured pathogen that marks the beginning of a new global pandemic. Each of the scenarios above, and others, could be caused in part by a catastrophic intelligence failure. Drawing on the lessons of World War II and in the context of the impending Cold War, the United States Congress passed the National Security Act of 1947 to address institutional challenges and to set favorable conditions for U.S. intelligence and national security. Now, nearly a quarter of the way through the 21st century, the National Security Act of 1947 remains the bedrock of the U.S. national security enterprise, but in a world in which the threats and challenges have dramatically changed. We pose an overarching question: If you were starting from scratch, what might a National Security Act for the next 75 years contain to address current shortcomings and to improve intelligence capabilities, structures, and organizations to meet requirements in the years ahead? The Intelligence and Applied History Projects at Harvard's Belfer Center invite submissions for an essay contest on imagining a new U.S. National Security Act for the 21st century. Essays should consider the rise of China, technological advances, globalization, changes in U.S. relative power, redefinition of national security to include economic and cyber issues, espionage at scale, compression of decision time, and climate change—among other trends you deem important—and how these factors might drive a paradigm shift for U.S. intelligence and national security in general. As you examine this question and possible approaches to a reformed national intelligence enterprise, we invite you to provide a framework for new legislation along with ideas for what the United States should prioritize. The best papers should address the national interests at stake and the most pressing challenges your construct is designed to address. What institutions, mechanisms, legal requirements, or other factors would you choose to create, merge, alter, or abolish and why? What efficiencies, benefits, and synergies are part of the big picture objective? Finally, what are the foreseeable impediments to your proposed changes and what is driving them?
This call for papers is open to members of the public. Papers will be evaluated by a panel of current and former US intelligence practitioners and knowledgeable academics. The top three papers will receive cash prizes of $5,000, $2,500, and $1,000. The top three authors will also be invited to participate in a panel discussion convened at Harvard (virtually or in person) in the Spring of 2022, in which they brief senior US intelligence officials on their papers, to commemorate the 75th anniversary of the National Security Act of 1947. With permission, the winning paper will be published in whole or in part in a Belfer Center product. Papers should be no more than 2500 words Times New Roman 12pt font in Word or PDF format, and must be received no later than March 18. Please email papers to: pbriscoe@hks.harvard.edu and maria_robson@hks.harvard.edu and include your name, contact email, and phone number.
More details here
Tenure-Track Assistant Professor in Intelligence, Embry-Riddle Aeronautical University, Daytona Beach, FL
Job Description: The Department of Security Studies and International Affairs (SSIA) at Embry-Riddle Aeronautical University, Daytona Beach, FL., invites candidates to apply for a tenure-track Assistant Professor position in Intelligence (GEOINT). The successful candidate should have experience in one or more of the domains related to intelligence and security with skillsets in technologies such as Geospatial Intelligence, Remote Sensing using Unmanned Aircraft Systems (UAS), satellite imagery, as well as spatial analyses using Geographic Information Systems (GIS).
The successful candidate will contribute to SSIA's interdisciplinary Homeland Security and Intelligence program. In addition, the candidate will support the department and college to help integrate technology into the existing Homeland Security & Intelligence and Global Conflict Studies undergraduate degree programs as well as other programs external to the department. Primary tasks include undergraduate teaching and research, student advising, and relationship building with external organizations and agencies. The position requires teaching flexibility to cover a variety of courses in geospatial intelligence, geographic information systems, and their applications across a broad range of intelligence and security issues. Additional duties include scholarship, professional development, committee participation, and other activities to support the Department. This is a nine-month position with the possibility of summer teaching assignments. Position available August 2022.
Qualifications: An earned doctorate in intelligence-related discipline such as Geospatial Intelligence, Security Studies, Political Science, Remote Sensing, or related field is preferred. Special attention will be given to candidates with Intelligence Community experience and demonstrated success in securing and managing applied analytic projects. Knowledge of technical as well as policy and procedural aspects of geospatial intelligence and its applications is a plus. An exceptional candidate who is ABD (with an expected completion date within six months of the hire date) will be considered.
More info or to apply
Also being sought at Embry-Riddle [ERAU] in Daytona Beach, FL
Tenure-Track Assistant Professor in Cybersecurity
Job Description: The Department of Security Studies and International Affairs (SSIA) at Embry-Riddle Aeronautical University, Daytona Beach, FL., invites candidates to apply for a tenure-track Assistant Professor position in cybersecurity. We are seeking applicants whose research focuses on various aspects of the intersection between cyber technologies and human security. The successful candidate should have experience in one or more of the domains related to computer and network technologies, cybersecurity tools and incident response, digital forensics, cybercrime, social impacts of cyberspace, and cyber law and policy. Applicants with research interests/specializations in cybersecurity for GIS/geospatial analysis, unmanned aircraft systems, remote sensing, spatial analysis, and/or avionics are considered a plus.
The successful candidate will contribute to SSIA's interdisciplinary Homeland Security program. In addition, the person will support the department and college to help the department to integrate technology into the existing Homeland Security & Intelligence and Global Conflict Studies undergraduate degree programs as well as other programs external to the department. Primary tasks include undergraduate teaching and research, student advising, and relationship building with external organizations and agencies. The position requires teaching flexibility to cover a variety of courses in cybersecurity, digital forensics, and cybercrime. Additional duties include scholarship, professional development, committee participation, and other activities designed to support the Security Studies & International Affairs Department. This is a nine-month position with the possibility of summer teaching assignments. Position available as early as January 2022.
Qualifications: An earned doctorate in a cybersecurity-related discipline such as Computer Science, Information Technology, or Cybersecurity Engineering or related field; record of academic publishing; and grant proposal development. Must have knowledge of technical as well as policy and procedural aspects of cybersecurity. An exceptional candidate who is ABD (with an expected completion date within six months of the hire date) will be considered.
More info or to apply
Adjunct Faculty, Security Studies and International Affairs
Seeking to create a pool of local adjunct (part-time) faculty talent to join the Security Studies and International Affairs Department in the College of Arts & Sciences.
The Security Studies and International Affairs Department is the home to two degree programs: Bachelor of Science in Homeland Security; and Bachelor of Science in Global Conflict Studies.
Qualifications: Applicants must possess a master's degree or higher with 18 graduate hours in the discipline they intend to teach.
More info or to apply
---
Ed Ettner, Deputy Assistant for USW Intelligence, ONI
Edward Rudolph Ettner Jr LTC USA(Ret), 100, Deputy Assistant for USW Intelligence, ONI, died 26 January 2022 in Lorton, VA.
Edward, one of the few remaining members of our country's "Greatest Generation," was was born in Manitowoc, WI. He received an associate degree from Wisconsin University in 1943; completed studies in applied communications, Naval Postgraduate School, Monterey, CA in 1953; graduated with a BA c.l. in political science in 1971, and an MA in international relations in 1973, both from the University of Maryland.
His Naval career spanned 24 years, from 1945 when he enlisted, to 1969 when he retired. Highlights of his military duty stations and service include F/C division officer aboard the USS Saugus as head of the gunnery department and minesweeper as XO/CO before joining the Submarine Force in 1947. Ed was fleeted up from XO to CO of the USS Bugara as lieutenant in 1956. In 1957, he successfully conducted the first "Hunt-to-Exhaustion" exercise to test Western Sea Frontier's ASW capabilities against a diesel submarine. He also served aboard the USS Scabbardfish the Perch, the Razorback, the Cabezon, the Caimen and the Seafox. In 1959, he attended the Armed Forces Staff College, in Norfolk, VA. He commissioned the Polaris Weapons Facility, in Charleston, SC, in 1960 as head of the weapons department with responsibilities for ten divisions. He received the Naval Commendation Medal for heroism in 1961 for risking his life to save two drowning people from certain death. From 1962 to 1965, Ed was assigned to COMSUBLANT staff as the technical advisor for Polaris Matters. He also planned the A1/A2 Operational Readiness and Reliability testing and Patrol Weapons System readiness testing for the USS George Washington and Ethan Allen class SSBNs. In 1965, Ed assumed command of COMSUBDIV-63 and in 1966 was assigned to SACLANT as Submarine Nuclear Weapons planning officer. He completed his Navy career in Washington on the ONI's Staff as deputy assistant for USW Intelligence from 1967 to 1969, when he retired from active military service. Ed joined a special intelligence activity in 1969 as a senior intelligence analyst for a special program within the Department of Naval Intelligence. He retired in 1999. He continued to work as a consultant for ONI until 2005.
Ed traveled throughout the United States and overseas. He lived in Oahu, Hawaii, Coronado, CA, Charleston, SC, Norfolk, VA and Lorton/Mason Neck, VA.
He is survived by his many children and other family.
Al Gibson, CIA Operations Officer
Albert Lee Gibson, 83, CIA Operations Officer, died 10 January 2022 in San Antonio, TX.
He was born in Muskogee, OK. He graduated from Will Rogers High School, Tulsa, OK, and Oklahoma State University, Stillwater, OK with a Bachelors of Science in Electrical Engineering. He moved to Washington, D.C. and worked for the Department of the Air Force. He then joined the CIA where he worked for 12 years: 1976 to 1988. Al traveled extensively and lived around the world in the Middle East, Europe, Africa, Iran, and Australia. Al retired from the CIA and worked for TRW and Zeta Associates.
Al was a Deacon of the National Presbyterian Church, Washington, DC. After his second career at Zeta Associates, he moved to Texas to spend more time as an expert woodworker, perfecting craftsmanship. He was passionate about genealogy and served as an officer in the Texas Society Sons of the American Revolution (SAR).
Al was a descendent of Nathaniel Merriman, a founder of the town of Wallingford, CT. Nathaniel came to America from London England on the ship, the Whale, to Boston, MA. Al also was a descendent of Texas settler, Eli Todd Merriman, a Yale University graduate and first physician in San Marcos, TX. One of Al's greatest causes was educating America's youth about the founding of the United States, especially about the Declaration of Independence, Articles of Confederation, Northwest Ordinance, and U.S. Constitution. He was one of three who chartered the Freedom Education Foundation and served as Vice President for Strategic Planning. He inspired and supported the foundation generously to develop and promote the Freedom Civics course.
He loved big band music, Fred Astaire dancing and movies, all cultures of food, was an excellent chef, world traveler, and seeker of new experiences and experiencing and learning about nature from the sea floor to the forests and outer space. He asked questions about everything and was a forever learner. He was a fisherman, a SCUBA diver, and a sailor.
He is survived by his wife of 53 years, Gloria P. Gibson, by a daughter, a brother, and other family.
Frieda Omasta, CIA Officer
Frieda Patricia (Hayes) Omasta, 76, a CIA Officer, died in South Riding, VA on 15 January 2022 of pancreatic cancer.
Born in Greenfield, MA, she was raised in So. Deerfield, MA.
She was a representative of the Student Council, participated in cheering tournaments, music festivals, prom, dance and majorette float committees, the class will, science fair, and the Christmas and Spring variety shows, and served one year as President of the majorettes. During the Summers she worked at Graves' Diner in Whately and sewed tobacco for Zagrodnik's Tobacco Company in Hatfield.
After graduating from Fisher College, Boston, MA, she moved to Virginia for employment with the CIA where she worked for 36 years. In the interim she worked as a Career Awareness Coordinator at Reilly Road Elementary School in North Carolina and as an Administrative Assistant for The National Limestone Institute in Fairfax, VA. After her CIA retirement she worked as an Independent Contractor for the federal government for another 10 years.
Over the years she traveled to numerous countries for employment or for pleasure, such as Germany, Switzerland, Spain, El Salvador, Guatemala, Mexico, Uruguay, Argentina, Brazil, Peru, Panama, Luxemburg, St. Thomas, Canada, Puerto Rico, England, Japan, Italy, Macedonia, Sudan, Egypt, Greece, China, Austria, Czech Republic, Hungary, France, Africa, Australia, New Zealand, and Tanzania. With her family, she also visited numerous states in the country.
She enjoyed many sports and outdoor activities.
She is survived by her husband of 50 years, Robert J. Omasta, of South Riding, VA ; two sons, a brother, and other family.
Jack Singlaub, Distinguished OSS leader, CIA Operations Warrior in Vietnam and Laos, Forced to Retire after Disagreement with President Carter over Policy
John Kirk Singlaub, Maj. Gen, 100, the last of the Jedburghs, died 29 January 2022 in Franklin, TN.
Jack was a staunch anti-Communist who battled that ideology during his long military and CIA careers, and in private life by funneling weapons and money to rightist insurgents around the world.
To his admirers, Gen. Singlaub was the consummate warrior — a brawny, ramrod-straight man of action with the wounds and decorations to prove the truth of the lore that surrounded him. He rose to the rank of major general, and in the course of three wars, he became known as a stealthy commander with a knack for leading death-defying missions in mountains and jungles.
Singlaub was born in Independence, CA. After graduating from Van Nuys High School in 1939, he attended the University of California, Los Angeles, but abandoned his studies in 1943 to begin military service. (He later completed the B.A. in political science at UCLA in 1958.) With the U.S. entering WWII, Singlaub joined the U.S. Army and commissioned as a second lieutenant in 1943, and deployed to Europe for special operations. Singlaub was dropped behind German lines in France in August 1944, as part of Operation Jedburgh. As a member of a three-member team (codenamed "JAMES"), he worked with Maquis groups that swelled the ranks of the French Resistance after D-Day.
During World War II, he distinguished himself in the Office of Strategic Services (OSS), a precursor to the CIA, parachuting into German-occupied France and later onto Hainan Island, China, commanding an eight-member team, to arrange the evacuation of US, Australian and Dutch prisoners of war being held there. Singlaub demanded proper food and medical care for the POWs, who the Japanese were still treating as prisoners -- a masterful bluff that helped liberate nearly 400 Allied prisoners from the prison camp.
Singlaub headed CIA operations in postwar Manchuria during the Chinese Communist revolution, led troops in the Korean War, managed the secret war along the Ho Chi Minh trail in the Kingdom of Laos and Vietnam, worked with the Contras in Nicaragua, and Afghan resistance during the Soviet invasion of Afghanistan.
During the Korean War, Gen. Singlaub served as deputy chief of the CIA mission on the peninsula and later as an Army battalion commander, for which he received the Silver Star for valor in combat. He then joined the Command and General Staff College at Fort Leavenworth, Kan. He completed his UCLA degree in 1958, majoring in political science.
Because of the increasing use of helicopters in Special Forces operations, he decided to attend flight school at Fort Rucker as a fifty-year-old brigadier general in 1971.
In 1977, while Singlaub was chief of staff of U.S. forces in South Korea, he publicly criticized President Jimmy Carter's proposal to withdraw U.S. troops from the Korean peninsula. On March 21, 1977, Carter relieved him of duty for overstepping his bounds and failing to respect the President's authority as Commander-in-Chief. Less than a year later, Singlaub again publicly questioned President Carter's national security policies, this time during a lecture at Georgia Tech, and was forced to retire on June 1, 1978. The U.S. Army Special Operations Command presented its first John Singlaub Award in 2016 for "courageous actions ... off the battlefield."
After retiring from the army, Singlaub, with John Rees and Democratic Congressman from Georgia, Larry McDonald founded the Western Goals Foundation. It was intended to "blunt subversion, terrorism, and communism" by filling the gap "created by the disbanding of the House Un-American Activities Committee". Prior to the collapse of the Berlin Wall and Marxism-Leninism in the Soviet Union in 1991, Singlaub was founder in 1981 of the United States Council for World Freedom, the U.S. chapter of the World Anti-Communist League (WACL). The chapter became involved with the Iran-Contra affair, with the AP reporting that, "Singlaub's private group became the public cover for the White House operation."
U.S. Army General William Westmoreland described Singlaub as a "true military professional" and "a man of honest, patriotic conviction and courage."
Congressman Henry J. Hyde (Judiciary, Foreign Affairs, and Intelligence Committees), described Singlaub as "a brave man, a thorough patriot, and a keen observer"; someone who had been "in the center of almost every controversial military action since World War II." Active for 40 years in overt and covert operations, he had private and secret interviews with many military and government leaders worldwide. Singlaub was President Reagan's administrative chief liaison in the Contra supply effort to oppose Moscow's and Fidel Castro's advances in El Salvador and Nicaragua during the Cold War and their support for armed Marxist revolutionary guerrilla movements. Through his chairmanship of the world Anti-Communist League (WACL) and its U.S. chapter, the U.S. Council for World Freedom (USCWF), he enlisted Members of the US Congress from both political parties, Washington, D.C. policymakers, retired U.S. military officials, paramilitary groups, foreign governments, and American think tanks and conservatives in the Contra cause. He often met on Capitol Hill with members of the U.S. Congress, including Congressman Charlie Wilson (D-TX) about U.S. support and funding for the Contras and anti-communist resistance forces in Afghanistan opposed to the Red Army invasion of Kabul in 1979.
In the early 1980s, as Congress began curtailing U.S. funding of efforts to overthrow leftist regimes in Nicaragua and elsewhere, Gen. Singlaub and his organizations remained an important conduit of materiel and financial assistance, reportedly with the help of deep-pocketed conservatives and foreign governments.
He was often compared to Marine Lt. Col. Oliver L. North and other major figures in the Reagan administration's Iran-contra affair. North was among the national security officials who had authorized illegal arms sales to Iran to win the release of U.S. hostages in the Middle East and used some of the profits to support right-wing Nicaraguan rebels known as the contras...as President Reagan had covertly wanted.
Gen. Singlaub was never the subject of a criminal investigation. He spent six years and hundreds of thousands of dollars battling a lawsuit — filed by a leftist nonprofit group, the Christic Institute — that promoted conspiracy theories about him and dozens of others with ties to the contras. The lawsuit was resolved in his favor in 1992.
His military decorations included the Distinguished Service Medal, the Legion of Merit, the Soldier's Medal, the Bronze Star Medal and the Purple Heart.
Nicknamed "Jumping Jack" Singlaub, he chaired the board of a forerunner to the U.S. Parachute Association and led the Army parachute team in international competitions. He was chairman of The OSS Society, a group that seeks to preserve the wartime spy agency's legacy.
With his first wife, Mary Osborne, he had three children. He is survived by his second wife, Joan Lafferty, as well as two daughters, a son, and other family.
---
AFIO EDUCATIONAL EVENTS IN COMING TWO MONTHS....
Virtual =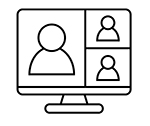 ; In-Person =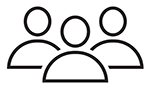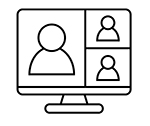 Thursday, 3 February 2022, 7 pm CST - Zoom Webinar - Major General Glen Shaffer, USAF Retired, discusses challenges for intelligence professionals and the Iraq War at this AFIO San Antonio Chapter Virtual Event
Major General Glen Shaffer was the Director of Intelligence (J2) for the Joint Staff in Washington D.C. beginning July 2002. A career intelligence officer, he began his service in 1970. His many assignments included the Hq Strategic Air Command, Hq Tactical Air Command, Hq Atlantic Command, the National Security Agency, and Hq US Air Force before becoming the Director of Intelligence for the Joint Chiefs of Staff. In addition to service school he has attended Harvard and MIT programs. Major General Shaffer currently teaches at Univ Texas at San Antonio. He will share observations on an intelligence career and his experience as Director of Intelligence for the Joint Staff where he worked for Sec of Defense Donald Rumsfeld.
The 30 minute online social time has been dropped and this meeting begins promptly at 7 p.m. for civilians and 1900 hrs for former military. Virtual links will be forwarded closer to the date of the program.
Questions or to participate, contact John Franklin, President, AFIO San Antonio Chapter, at satxafio@gmail.comor 210 863-0430.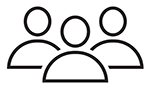 Saturday, 12 February 2022, 11:30am - Indialantic, FL - AFIO Florida Satellite Chapter hosts Lt Gen Pat Hughes, former D/DIA, on "The Threat to the U.S. from China."
The Florida Satellite Chapter, at this in-person meeting, hears from Lieutenant General Patrick M. Hughes, US Army (Retired), the former director of the Defense Intelligence Agency, discussing "The Threat to the U.S. from China."
Cost: The sit down lunch (which follows Gen. Hughes' presentation) is $35 per person.
Location: Doubletree Hotel, Rt A1A, in Indialantic, FL.
To register or more information, contact chapter president Larry Sanford at larryfsanford@gmail.com.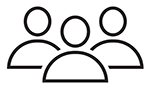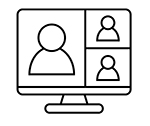 Thursday, 24 February 2022, 11:30am - 2pm - Tampa, FL and Zoom Webinar - The Florida Suncoast AFIO Chapter hears from Dr. Oakley on "The DoD/CIA Postwar Relationship"
The Florida Suncoast AFIO Chapter meets in-person to hear speaker: Dr. David P. Oakley, a national security practitioner-scholar with over twenty-two years in the U.S. Army and Intelligence Community, will be speaking on the relationship between the CIA and DoD, which developed from actions taken in the late eighties and early nineties that set the foundation for their current relationship. A virtual, Zoom webinar option will also be available.
We also will be presenting an honorable mention award in the Chapter Scholarship Program. Please support this important Chapter initiative by attending—a good turnout makes a difference!
Timing: The in-person and simultaneous Zoom program is scheduled to start at noon.
Location: The offices of Bleakley, Bavol, Denman & Grace, 15316 N Florida Ave, Tampa, FL 33613. The offices are off I-275 just north of the Bearss Avenue exit.
To Participate: We require a COVID acknowledgement and a food order form to complete an in-person reservation. Luncheon fee is $15 cash or check made out to "Florida Suncoast AFIO Chapter," payable at the door.
We are also providing online access to the meeting free of charge via Zoom with prior registration and acceptance here.
Deadline: The deadline for in-person or online attendance is Thursday, 17 February.
Questions: Please contact the Chapter Secretary at michaels@suncoastafio.org to obtain copies of the required forms for in-person attendance or with any questions.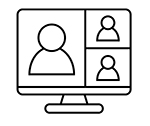 Thursday, 3 March 2022, 7 pm CST - Zoom Webinar - John Lenczowski PhD, former NSC Staffer/Expert discussing "Chinese Influence Operations in the U.S. at this AFIO San Antonio Chapter Virtual Event
The AFIO Now program interview will be conducted by James Hughes, AFIO President, a former CIA Operations Officer.
Dr. John Lenczowski discusses the psychological disarmament of the decision-making elites in the U.S. and in the rest of the West which has led to the greatest theft of intellectual property the U.S. has ever experienced. The Chinese use the media, academic institutions, think tanks, business community, politicians, Hollywood as a tool for their massive propaganda operations, Dr. Lenczowski explains. The interview runs 44 minutes. A must see AFIO Now. John Lenczowski currently serves on the AFIO National Board.
The 30 minute online social time has been dropped and this meeting begins promptly at 7 p.m. for civilians and 1900 hrs for former military. Virtual links will be forwarded closer to the date of the program.
Questions or to participate, contact John Franklin, President, AFIO San Antonio Chapter, at satxafio@gmail.comor 210 863-0430.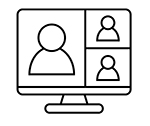 Thursday, 7 April 2022, 7 pm CST - Zoom Webinar - Major General Gary W. O'Shaughnessy will speak about careers in intelligence at this AFIO San Antonio Chapter Virtual Event
MG Gary O'Shaughnessy began his military service in 1960, when he was commissioned through the ROTC program. In 1962 he became a Communications Intelligence Officer and served several tours in Asia. He progressed in the military with assignment in the Security Service, Electronic Security Command, National Security Agency, and US Europe Command as the Director of Intelligence. General O'Shaughnessy currently serves on the AFIO National Board.
The 30 minute online social time has been dropped and this meeting begins promptly at 7 p.m. for civilians and 1900 hrs for former military. Virtual links will be forwarded closer to the date of the program.
Questions or to participate, contact John Franklin, President, AFIO San Antonio Chapter, at satxafio@gmail.comor 210 863-0430.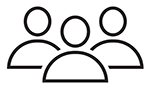 Friday, 8 April 2022 - McLean, VA - Registration has opened for this First of 2022 In-Person AFIO National Luncheon featuring David Ignatius and Toby Harnden
AFIO's first in-person event of 2022. We hope you will attend.
Speakers will be: David Ignatius, Associate Editor, Columnist, The Washington Post, and author, will be morning speaker; Toby Harnden, author of "The First Casualty: The Untold Story of the CIA Mission To Avenge 9/11" will speak following lunch.
Event will be held at DoubleTree, 1960 Chain Bridge Rd, McLean, VA.
Registration is now open and can be quickly done here. Questions to annettej@afio.com
---
Other Upcoming Events from Advertisers, Corporate Sponsors, and Others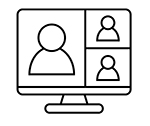 Wednesday, 2 February 2022, 2-3:15pm EST - Zoom Webinar - Ukraine and Russia on the Brink - a Harvard KSG Belfer Center Intelligence Project Event
As Russian troops continue to build up near the Ukrainian border amid rising tensions and stalled negotiations between Russia and the U.S., military action by Russia in Ukraine looks increasingly likely. Policymakers, military officials, and journalists are openly discussing the potential for an imminent Russian invasion of Ukraine.
What are likely scenarios in the days and weeks ahead, and what are the military and diplomatic options available for Ukraine, NATO, and U.S. policymakers and military officials seeking to contain Russian aggression?
Join the Intelligence Project and the Davis Center for Russian and Eurasian Studies for a discussion on these key questions with Retired Brigadier General and current Senior Fellow Kevin Ryan, Executive Director of the Davis Center for Russian and Eurasian Studies Alexandra Vacroux, and Senior Fellow and New York Times senior writer David Sanger. The discussion will be moderated by Intelligence Project Director Paul Kolbe.
Visit the event website for more information and to register. Event is open to the public.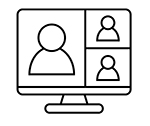 Sunday, 6 February 2022, 2 - 3:30 pm ET - Zoom Webinar - "Wilderness of Mirrors: The Work of the Cold War Military Liaison Missions" with Aden Magee by The Cold War Museum
Aden Magee is an internationally-renowned expert on full-spectrum threats to our way of life. He is a career intelligence and counterintelligence (CI) professional with a legacy of experience supporting U.S. government agencies including the Department of Defense, the Central Intelligence Agency, the Federal Bureau of Investigations, and the Department of Homeland Security.
The Cold War was a Wilderness of Mirrors—a broad labyrinth of chess games played on multiple boards in support of integrated battles supporting even larger fronts on the "battlefields" of the Cold War. This presentation addresses two of the little-known, interrelated games of chess involving the U.S. Military Liaison Mission and the Soviet Military Liaison Mission -- both of which operated "behind enemy lines" for over four decades in Cold War Germany. These Military Liaison Missions were unique to the Cold War era, and their operations were among the most fitting microcosms of the battle for Europe which was a vital component of the strategic Cold War landscape.
The presentation opens an unprecedent historical time-capsule based on declassified U.S. government documents and first-hand accounts that could only be provided by the few secret warriors who fought the enemy in the streets of Cold War Europe. This disclosure of the many never-before documented histories and insights regarding the competing Military Liaison Missions also provides missing pieces to many of the puzzles that would have otherwise faded from human memory. In addition to being a unique story within a story within another story, this discussion applies some of the most important and relevant counterintelligence and intelligence principles to the lesser-known, and mainly never-known, episodes that will be recounted. The lessons learned when the bar was the highest are the ones that should be retained, and the Cold War Soviet adversary set the absolute highest counterintelligence, intelligence, and disinformation bar ever.
Cost: $20, 100% of which is a contribution to the Cold War Museum.
Location: ONLINE ONLY. Eventbrite ticket buyers will receive a link to the virtual room on the Zoom platform where this event will take place. We are recording the whole event, including the Q&A, for the Museum's archives.
Agenda: • 1:30-2:00. Participants arrive in the Zoom room online; • 2:00-2:05. Jason Hall, Executive Director of the Cold War Museum, introduces the Museum and Aden Magee; • 2:05-3:00. Aden presents on the history of the U. S. AND Soviet Military Liaison Missions; • 3:00-3:30. Q&A opportunity for the audience.
Register here
Questions? Call or email Jason Hall, 703-283-4124 (cell), jason@coldwar.org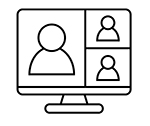 Wednesday, 9 February 2022, 6pm - Washington, DC - Live Virtual Spies & Spymasters Happy Hour: The Spy Who Loves Me with Lily and Mike Susong - Virtual International Spy Museum Program
A spy in a hostile environment. A beautiful Russian. A set up or a love story? As Valentine's Day nears, sign up for a conversation with Lily and Mike Susong who live this real-life romance. After Mike's career as a CIA operations officer, he continued in the corporate security world where he and Lily met. He was awarded the CIA's Intelligence Star for Heroism in the field after serving with distinction as a US Army Major. Mike was ahead of the curve, when it came to cyber issues, he cofounded the cyber intelligence company, iSIGHT Partners and established the first cyber threat intelligence programs at Pacific Gas and Electric Company and at Visa Incorporated. But he didn't stand a chance when confronted with a lovely woman with an interesting background. Visit www.spymuseum.org.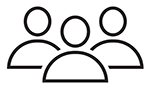 Thursday, 10 thru 17 February 2022, noon - Washington, DC - Membership Appreciation Days - International Spy Museum Program
The Museum is hosting special Membership Appreciation Days where Spy Museum members can enjoy an additional guest pass on the Museum. This one-time-use guest pass is valid for 1 adult or youth ticket and can only be redeemed between 10 February and 17 February. Visit the Spy Museum ticketing desk at the beginning of your visit to take advantage of this special offer. Members who visit the Museum during this time will also receive an exclusive membership gift (while supplies last) and they can try their hand at our Member Scavenger Hunt: Valentine's Day Edition, for both kids and adults. Visit www.spymuseum.org.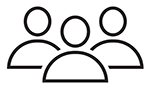 Saturday, 12 February 2022, 9-11am - Washington, DC - "Meet a Spy" Members-Only Event with Jonna Mendez - International Spy Museum Program
Spy Museum Members are invited to stop by any time between 9 and 11 AM on Saturday, 12 February, to enjoy coffee and pastries and chat with Jonna Mendez and other members of the Spy Museum team. Jonna Mendez is a former Chief of Disguise in the CIA's Office of Technical Service (often compared to "Q" in the Ian Fleming novels) and a specialist in clandestine photography. NOTE: Proof of COVID-19 vaccination for all guests 12+ will be required for this event in accordance with the DC Government issued vaccine mandate. Guests 18+ will also need to provide photo ID. Visit www.spymuseum.org.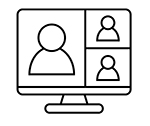 Thursday, 17 February 2022, noon - Washington, DC - Virtual Spy Chat with Chris Costa and Special Guest Debra Evans Smith - Virtual International Spy Museum Program
Sign up for this Zoom Webinar discussion of the latest intelligence, national security, and terrorism issues in the news. Spy Museum Executive Director Chris Costa, a former intelligence officer of 34 years, will be joined by Debra Evans Smith, former Deputy Assistant Director of the Counterintelligence Division at FBI Headquarters. During her FBI career of more than 30 years, she supervised numerous espionage investigations and recruitment operations, most notably, the investigation of former FBI Agent Robert P. Hanssen. After retirement, Smith returned to the FBI and completed her career as a Diversity and Inclusion Senior Level Program Manager from 2016 to 2019. Visit www.spymuseum.org.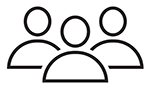 Thursday, 24 February 2022 at 6:30 - 7:30pm EST - Washington, DC - Dr Harlan Ullman discusses "How Massive Attacks of Disruption are an Existential Danger to the U.S. and World" - at this in-person event at The City Tavern Preservation Foundation
The City Tavern Preservation Foundation, an organization established for the preservation of the oldest and last remaining Federal era tavern in Washington, DC, invites AFIO members, at no cost, to attend a discussion and book signing with Harlan Ullman for his latest book: The Fifth Horseman and the New MAD: How Massive Attacks of Disruption Became the Looming Existential Danger to a Divided Nation and the World at Large.
Dr. Harlan Ullman is a globally recognized thought leader and strategic thinker. Among his better known innovative concepts are: "shock and awe" "A Brains Based Approach to Strategic Thinking"; and "Massive Attacks of Disruption. "
A former naval person and Swift Boat skipper in Vietnam who carried out over 150 combat missions, and later, commanded a destroyer in the Persian Gulf, he has advised heads of government and industry. He has also chaired several companies.
He lays out the issues and makes major recommendations to repair a broken government, infrastructure, and in many ways a flawed national security policy and organization. He is UPI's Arnaud de Borchgrave distinguished columnist and a Contributor to The Hill
No Charge to attend but reservations required and can be made at this Eventbrite link.
Event location: City Tavern, 3206 M St NW, Washington, DC 20007. Location on Google Maps.
To order a book, do so here at Amazon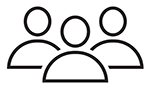 1 - 3 May 2022 - Tucson, AZ - Spies Lies & Nukes Conference
Join Valerie Plame and several of her legendary, highly decorated CIA colleagues as they dive into the secretive world of espionage. Hear intriguing, provocative, and sometimes shocking conversations on cyber attacks, covert actions, nuclear scams, recruiting real spies from those that lived in the "wilderness of mirrors" for years.

Speakers: Valerie Plame, Conference Host and former Covert CIA Ops Officer; James C. Lawler, former Senior CIA Ops Officer; Alma Katsu, former CIA and NSA Analyst; Marc Polymeropoulos, former Senior CIA Ops Officer; Rolf Mowatt-Larssen, former Senior CIA Intelligence Officer; Mary Beth Long, former Asst SecDef for Intl Security Affairs; Glenn Carle, former Senior CIA Ops Officer; Lucy Kirk, former CIA Chief of Station and Ops Officer; Jonna Mendez, former Senior CIA Intelligence Officer; Gary C. Schroen, former Senior CIA Intelligence Officer

Topics: Some of the topics that will be presented by our experts and panelists:
"Afghanistan: Ending the Forever War"; "What is the 'Havana Syndrome'?"; "Russian election hacking / cyberwarfare"; "SoulCatcher: How to recruit a spy"; "Women in the CIA"; "Spy Fiction: What is real and what isn't?"; "The Morality and Politics of Torture"; and "The Nuclear Threat."

Location: Hacienda del Sol Guest Ranch Resort - a beautiful and historic resort at 5501 N Hacienda Del Sol Rd, Tucson, AZ 85718.
More information or to register visit https://www.spiesliesnukes.com/
---
In addition to the Royal Blue long sleeve shirts and gray long sleeve hoodies, the AFIO Store has the following items ready for quick shipment:
LONG Sleeved Shirts with embroidered AFIO Logo (male-sizes only) and Mugs with color-glazed permanent logo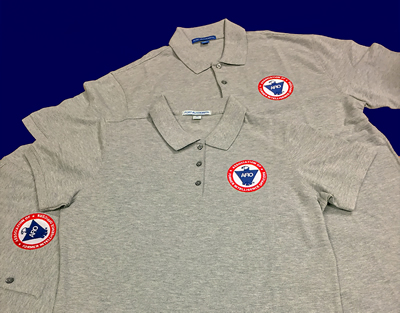 Both clothing items are high quality and shrink resistant and feature a detailed embroidered AFIO seal.
The color of the long-sleeved Polo Shirts is royal blue; the price is $55 and includes shipping. LS shirts are available in men-sizes only. The Hooded Sweatshirts are dark grey; price is $70 and includes shipping.
Purchase a shirt and sweatshirt for yourself and consider as gifts for colleagues, family, and friends.

Both items are available in men's sizes only: Small, Medium, Large, XL, XXL, and XXXL. Shirts and other items may be viewed here.
You may pay by check or credit card. Complete your order online here or mail an order along with payment to: AFIO, 7600 Leesburg Pike, Ste 470 East, Falls Church, VA 22043-2004. Phone orders at 703-790-0320 or contact Annette at annettej@afio.com.
---
AFIO Mug with color glazed logo. Made in America. Sturdy enough to sit on desk to hold pens, cards, paperclips, and candy.
This handsome large, heavy USA-made ceramic mug is dishwasher-safe with a glazed seal. $35 per mug includes shipping. Order this and other store items online here.
---
Guide to the Study of Intelligence and When Intelligence Made a Difference
"AFIO's Guide to the Study of Intelligence" has sold out in hard-copy.
However, it is available in digital form in its entirety on the AFIO website here.

Also available on the website here are the individual articles of AFIO's history project "When Intelligence Made a Difference" that have been published to date in The Intelligencer journal. More articles will be forthcoming in future editions.
---
Disclaimers and Removal Instructions
Weekly Intelligence Notes (WINs) are commentaries on Intelligence and related national security matters, based on open media sources, selected, interpreted, edited and produced for non-profit educational uses by members and WIN subscribers.
REMOVAL INSTRUCTIONS: We do not wish to add clutter to inboxes. To discontinue receiving the WINs:
a) IF YOU ARE A MEMBER - click here: UNSUBSCRIBE and supply your full name and email address where you receive the WINs. Click SEND, you will be removed from list. If this link doesn't open a blank email, create one on your own and send to afio@afio.com with the words: REMOVE FROM WINs as the subject, and provide your full name and email address where you are currently receiving them.
b) IF YOU ARE NOT A MEMBER, and you received this message, someone forwarded this newsletter to you [contrary to AFIO policies]. Forward to afio@afio.com the entire WIN or message you received and we will remove the sender from our membership and distribution lists. The problem will be solved for both of us.
CONTENTS of this WIN [HTML version recipients - Click title to jump to story or section, Click Article Title to return to Contents. This feature does not work for Plaintext Edition or for some AOL recipients]. If you wish to change to HTML format, let us know at afio@afio.com. The HTML feature also does not work for those who access their e-mail using web mail...however NON-HTML recipients may view the latest edition each week in HTML at this link: https://www.afio.com/pages/currentwin.htm
---
WINs are protected by copyright laws and intellectual property laws, and may not be reproduced or re-sent without specific permission from the Producer. Opinions expressed in the WINs are solely those of the editor's or author's listed with each article. Notices in the WINs about non-AFIO events do not constitute endorsement or recommendation by AFIO. AFIO Members Support the AFIO Mission - sponsor new members! CHECK THE AFIO WEBSITE at www.afio.com for back issues of the WINs, information about AFIO, conference agenda and registrations materials, and membership applications and much more!
(c) 1998 thru 2022. AFIO, 7600 Leesburg Pike, Suite 470 East, Falls Church, VA 22043-2004. Voice: (703) 790-0320; Fax: (703) 991-1278; Email: afio@afio.com
---
About AFIO | Membership Renewal | Change of Address | Upcoming Events | Chapter Locations | Corporate/Institutional Memberships | Careers in Intelligence Booklet | Guide to the Study of Intelligence | Intelligencer Journal | Weekly Intelligence Notes | To Make A Donation | AFIO Store | Member-Only Section | Code of Ethics | Home Page
Click here to return to top.
---