---
Section I - INTELLIGENCE HIGHLIGHTS
U.S. Intelligence: Russia May Stage Video to Create Pretext for Ukraine War - Reuters, 3 Feb 2022
U.S. intelligence agencies believe Russia has formed a plan to fabricate a pretext for an invasion of Ukraine, potentially by producing propaganda videos showing a staged attack, the United States said on Thursday.
The United States accused Russia of formulating several options to give it an excuse for an invasion of Ukraine amid rising tensions with Western countries.
One of the options is a fabricated video showing the graphic aftermath of an explosion targeting Russian people, featuring corpses, mourners and equipment appearing to belong to Ukraine or allied nations, State Department spokesman Ned Price and a Biden administration official said. Article here

News Corp. Targeted by Hackers with Suspected Ties to China - WPost, 4 Feb 2022
The parent company of the Wall Street Journal says the breach compromised the emails and documents of some employees, including journalists.
Wall Street Journal parent News Corp. was hit with a "persistent" cyberattack that compromised employee email accounts and documents — possibly on behalf of China — according to statements from the company and its security consultant.
In a regulatory filing on Friday, the company disclosed that the hack discovered last month may have been orchestrated by a foreign government. But its cybersecurity firm, Mandiant, specified a "China nexus" to the breach. "We believe they are likely involved in espionage activities to collect intelligence to benefit China's interests," David Wong, Mandiant's vice president for consulting, said in an emailed statement to The Washington Post.
The cyberattack has been contained, the media giant said, and did not affect systems housing subscriber information. Article here
Also see: 'Wall Street Journal' and its owners hit by cyberattack linked to China - Hackers accessed the emails and documents of several employees, including journalists.

North Korea Hacked Him. So He Took Down Its Internet - Wired, 2 Feb 2022
Disappointed with the lack of US response to the Hermit Kingdom's attacks against US security researchers, one hacker took matters into his own hands.
For the past two weeks, observers of North Korea's strange and tightly restricted corner of the internet began to notice that the country seemed to be dealing with some serious connectivity problems. On several different days, practically all of its websites—the notoriously isolated nation only has a few dozen—intermittently dropped offline en masse, from the booking site for its Air Koryo airline to Naenara, a page that serves as the official portal for dictator Kim Jong-un's government. At least one of the central routers that allow access to the country's networks appeared at one point to be paralyzed, crippling the Hermit Kingdom's digital connections to the outside world. Article here

Senate Confirms Whitworth as Next NGA Director - NGA News, 4 Feb 2022
The Senate has confirmed U.S. Navy Vice Adm. Frank D. Whitworth III to serve as the eighth director of the National Geospatial-Intelligence Agency (NGA).
Whitworth will take up the helm as NGA director and lead the agency tasked with delivering geospatial intelligence to the defense and intelligence community – including lawmakers, intelligence professionals, and policymakers. President Biden nominated Whitworth back on Jan. 10.
Whitworth will replace Vice Adm. Robert Sharp as director for the NGA, who will retire after 33 years of service. Announcement here
Also see NGA version here

ISIS After the American Strike - NewYorker, 4 Feb 2022
For an indication of the terrorist group's future, look to its recent past.
On Thursday morning, President Joe Biden made a celebratory announcement: Hajji Abdullah, the leader of the terrorist group ISIS, had died in a raid by American special-operations troops in northwestern Syria. The raid, Biden said, was a "testament to America's reach and capability to take out terrorist threats no matter where they try to hide." But it's not clear that killing an insurgent leader disables his group. The previous leader of ISIS, Abu Omar al-Baghdadi, was killed two years ago, in another American raid. His successor, Hajji Abdullah, also known as Abu Ibrahim al-Qurayshi, carried out a startlingly audacious attack just last month. Article here

---
Section II - IC PODCASTS, COMMENTARY, BLOG UPDATES
The Impact of New Technology on Intelligence Collection and Analysis — interviews by Former Acting D/CIA Mike Morell
Intelligence Matters: A CBS News original national security podcast hosted by former CIA acting director and CBS News national security contributor Michael Morell. Morell is crisp, precise, cautious, fair, avoids political slant, and provides remarkable insights. Not to miss.


The most recent "Intelligence Matters" podcasts/interviews by or with Mike Morell:
Feb 2 | "Stanford Professor and Author Amy Zegart"
Morell speaks with Amy Zegart, a Senior Fellow at the Hoover Institution and Professor of Political Science at Stanford University, about her new book, "Spies, Lies and Algorithms: The History and Future of American Intelligence." Morell and Zegart discuss the impact of emerging technologies on intelligence collection and analysis, both of which, Zegart says, have been fundamentally changed by developments like artificial intelligence, quantum computing, and commercial satellite imagery. Zegart also outlines the five "mores" - more threats, more speed, more data, more customers and more competitors - that she says have made the work of intelligence newly challenging.

Other recent "Intelligence Matters" podcasts to stream or download:
Jan 26 | "CIA's Former Deputy Director for Science and Technology Dawn Meyerriecks"
Jan 19 | "State Department Counselor Derek Chollet on Top Foreign Policy Challenges"
Jan 12 | "Applying Cold War Lessons to Great Power Competition: Historian Hal Brands"
Jan 05 | "The Top Global Threats in 2022"
Dec 29 | "Best Of" Intelligence Matters: Clarissa Ward
Dec 22 | "Best Of" Intelligence Matters: Gayle Tzemach Lemmon
More about Intelligence Matters by Michael Morell here. Podcasts also available here.
---
Neuberger Beefing up Cyber Defenses of our Allies; Apple App Store Unlocked?; Facebook Revenue Model Implodes... - Stewart Baker, Others at Steptoe Cyberblog
Cyberblog by Steptoe & Johnson LLP — By Stewart Baker [Chairman, AFIO]
Episode 393: The Ad-Based Internet: Is the Roof Caving In, or Just a Few Rafters? released 7 February 2022
Another week, another industry-shaking antitrust bill from Senate Judiciary: This time, it's the Open App Store Act, and Mark MacCarthy reports that it's got more bipartisan support than the last one. Maybe that's because there are only two losers, and only one big loser: Apple. The bill would force an end to Apple's app store monopoly. Apple says that would mean less privacy and security for users; Mark thinks there's something to that, but Bruce Schneier thinks that's hogwash. Our panel is mostly on Bruce's side of the debate. ... Megan Stifel reports that Anne Neuberger, the deputy national security adviser for cyber issues, has been traveling Europe to beef up our allies' cyber defenses as a Russian war looms in Ukraine. Details about how she's doing that are unsurprisingly sparse.. ... continue reading
Some Prior Conversations:
Episode 392: Regulatory Swagger Comes to Washington
Episode 391: How Much of the Quantum Tech Boom Is Just Welfare for Physicists?
Episode 390: Have Facebook and Google Cornered the Market on Antitrust Troubles?
Episode 389: The FTC Jumps Into Llog4j Cleanup with One Foot
Episode 388: China Dive
Episode 387: Ten Pounds of Cyberlaw in a Five-pound Sack
Episode 386: Does a Dead Horse Have a Right to Self-defense?
---
Espionage at the Olympics; Rise in HBCU Bomb Threats; Putin's Ukraine Ploys — more from Inside the SCIF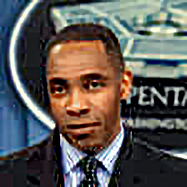 Inside the SCIF by JJ Green, WTOP - Issue #149, 3 February has details on... ISIS Leader Killed; Biden on reasons for elimination of al-Qurayshi; Will Putin Fabricate Attack as Pretext for Invasion? Some of the Evidence; Race by Russian Parliament to Recognize Separatist Territories in Ukraine. Moscow working all the angles; Face-saving Deal Still Possible but US interests seek war, do not want deal; FBI Acquired Israel's Pegasus Software to use on Americans...ran tests...now claim study halted; HBCU Bomb Threats on the Rise; Is the Russian FSB Operating in DC and NYC?; Declassified Executive Summary and Updates on the Havana Syndrome; FIN7 Hackers Target US Companies - Compromised USB Devices Inject Ransomware; China's Espionage Plans for the 2022 Winter Olympics: What Athletes Should Expect.

Target USA Podcast 317 is on: The Pentagon moves 3,000 troops into Eastern Europe as Russian invasion of Ukraine looms
Ukraine Foreign Minister Dmytro Kuleba and Pentagon spokesman John Kirby discuss the threat and efforts to counter it.
And "The Hunt" explores: Historically Black colleges and universities hit with string of bomb threats
JJ Green speaks with Scott Stewart, vice president of Torchstone Global, about the threats against historically Black colleges and universities and the possible motives.
---
Ukraine a Russian False Flag?; False Linkage of Ukraine & Taiwan; Spy Wars over Ukraine - The Latest... from Jeff Stein's provocative "SpyTalk" series...

Feb 7: "Two Different Worlds: The False Linkage of Ukraine and Taiwan" by Jonathan Broder
China has its own longterm timetable for its 'renegade province'
Feb 7: "Spy Wars Over Ukraine" podcast co-hosted by Jeff Stein with John Sipher, Brian Murphy, and co-host Jeanne Meserve
Tracking Russia's moves there and here is a big challenge for US intelligence
Feb 3: "Russian 'False Flag' Ukraine Plot Wouldn't Be Its First" by Jeff Stein
Putin's been there, done that before, to justify Chechnya war
Feb 1: "SpyTalk Gets the Figliuzzi Treatment" podcast -Jeff Stein interviews Frank Figliuzzi
The top former FBI official gets me to tell spy stories and more
Jan 28: "China Presents Russia With an Escape Hatch on Sanctions" Jonathan Broder
Beijing could help make up for Russia's lost gas sales to Europe if Putin invades
Jan 28: "Disconcerting Developments" podcast with Jeff Stein with Jason Paladino and co-host Jeanne Meserve
FBI Evasions on Jan. 6 and Exploring the Creepy Metaverse
---
Lasting Consequences of Putin's Ukraine Feint or Gambit; UAR Attacked; Waves of Military Coups in Africa - Latest Insights from Jack Devine of Arkin Group
The Arkin Group's Feb 3 "In Other News" letter to private clients by former CIA Deputy Director, Operations... Officer Jack Devine features...
No matter if Putin decides to invade Ukraine or not, his actions will have long lasting consequences.
Conflict spills over the Yemeni border as the United Arab Emirates is attacked, United States aims to balance support and political goals.
Military coups in Africa appear off to the same rapid clip seen in 2021, paving the way for regional democratic decline.
Follow link here to read analyses and predictions given to their private clients on the topics from last week. There is sometimes a delay of seven days before the above topics will appear at this link.
---
Section III - BROUGHT TO OUR ATTENTION BY MEMBERS
Digital Warfare Tech at Sea Helping U.S. Foes Evade Sanctions - APNews, 3 Feb 2022
Technology to hide a ship's location previously available only to the world's militaries is spreading fast through the global maritime industry as governments from Iran to Venezuela — and the rogue shipping companies they depend on to move their petroleum products — look for stealthier ways to circumvent U.S. sanctions.
Windward, a maritime intelligence company whose data is used by the U.S. government to investigate sanctions violations, said that since January 2020 it has detected more than 200 vessels involved in over 350 incidents in which they appear to have electronically manipulated their GPS location.
"This is out of hand right now," Matan Peled, co-founder of Windward and a former Israeli naval officer, said in an interview. "It's not driven by countries or superpowers. It's ordinary companies using this technique. The scale is astonishing."
Article here

Prepublication Review -- How the U.S. Government Built the Largest System of Prior Restraint in U.S. History - Lawfare, 7 Feb 2022
The U.S. government's prepublication review system restricts the speech of millions of current and former U.S. government employees—including us. This massive system of prior restraint has evaded serious review because litigants and lower courts have treated the Supreme Court's decision in Snepp v. United States as if it put to rest the serious First Amendment concerns prepublication review raises. But that understanding of Snepp is wrong. Instead, as we explained in our last post, "Snepp decided the foundational First Amendment issue in a brief footnote in the procedural history section of a shadow docket summary reversal without merits briefing or oral argument, and with other procedural irregularities."
Article here

Washington Denies Reality of "Spheres of Influence"– a New Pinnacle of Hypocrisy - 7 Feb 2022
by Graham E. Fuller, Professor, former CIA Operations Officer
The Biden administration recently issued an incredibly naive statement – rewriting history and the nature of international relations– when Blinken informed Moscow that "spheres of influence should be relegated to the dustbin of history." So Ukraine can't possibly lie lie within Russia's security and influence sphere. Take that, Putin!
This pronunciamento by the State Department sets new records for US chutzpah. The reality is, virtually the entire history of American foreign policy is nothing if not an exercise in exerting its own "spheres of influence."
Of course it all goes back to1823 when the young republic of the United States proclaimed its "Monroe Doctrine" which declared the entire Western Hemisphere off limits to European colonial projects; any outside intervention into the political affairs in the Western hemisphere would be treated as a direct threat to US interests. For most of the rest of the century Washington continued to expand its "Manifest Destiny" across the country, down into Mexico and invading Canada several times during the war of 1812. US spheres of influence were being clearly set that expanded to Cuba, Central America, later to the Phillipines and the rejection of any Japanese hegemony in the Pacific. Article here

Intelligence is NOT About "Telling Truth to Power" - Lowenthal, IJIC, 2021
Intelligence officers love to explain their role in the policy process as "telling truth to power." They wrap themselves in this phrase; it makes them feel noble. You can see a similar sentiment when you walk into the original CIA headquarters, in marble on the wall on the left: "And ye shall know the truth, and the truth shall make you free" (John VIII:32).
It is a lovely sentiment. It is also wrong and it is dangerous.
The original phrase, "speaking truth to power," is credited to Bayard Rustin, the civil rights leader, who wrote in 1942 that this was the role of a religious group. Rustin was a Quaker. In 1955, "Speak Truth to Power" was the title of a Quaker pamphlet advocating nonviolence. Indeed, this phrase has long been a clarion call for those pursuing nonviolent means of protesting or changing government policies.
It is not clear how or when this phrase came to be adopted by intelligence professionals, but it is somewhat ironic. Intelligence is not necessarily violent—although operations can be—but intelligence is certainly an instrument of state power. However, as the inscription at Central Intelligence Agency headquarters shows, the idea of intelligence as truth has been with us for many decades. The concept of intelligence as truth was confirmed in... Article here in a journal (paywall)

IntelBrief: Canadian Trucker Protest Shows Growth of Anti-Government Extremism - Soufan Center, 8 Feb 2022
Anti-lockdown and anti-vaccine mandate protests in Canada entered a second week, with Ottawa's mayor declaring a state of emergency, saying his city was under "siege" from thousands of truckers and other protesters.
As is often the case, the protests have grown beyond their original intent and now include a broad panoply of grievances, many of which are related to anti-government extremism.
To date, the police have reported more than 60 active criminal investigations associated with the protests, for offenses including theft, mischief, property damage, and hate crimes.
Canadian protesters have emulated narratives related to the January 6, 2021 Capitol Insurrection in the U.S., while far-right elements in the U.S. have in turn coopted the rhetoric of the protests in Canada, especially on social media.
As the anti-lockdown and anti-vaccine mandate protests in Canada enter a second week, Ottawa's Mayor Jim Watson declared a state of emergency, saying his city was under "siege" from thousands of truckers and other anti-government protesters. The mayor warned that unless law and order was restored immediately, "someone is going to get killed or seriously injured because of the irresponsible behavior" of some of the protesters. Reports of urinating on war memorials, dancing on the tomb of Canada's unknown soldier, openly displaying Nazi paraphernalia, and other lewd and criminal behavior have flooded in as the protests drag on. Workers at a homeless shelter were accosted as protesters demanded free meals, even allegedly shouting a racial slur at a security guard. Residents have reported hundreds of cases of harassment from protesters for something as simple as wearing a mask, in addition to noise from truck horns and noxious fumes from the trucks themselves. Truckers have parked their vehicles to block intersections, left engines idling, and generally refused to comply with lawful orders from the police. Some Canadian politicians have labeled the protests "an occupation." Article here

Online program: Stop a Ransomware Attack in Action - Virtual event on 15 February 2022, 9am PST; 11am CST; noon EST; 5pm GMT
We'll show you an attack in progress, and how you can use ExtraHop Reveal(x) 360 to stop it before damage is done.
Ransomware attacks can't be prevented. But they can be stopped.
There is a single motivation in the modern ransomware playbook: make as much money as possible. Ransomware has evolved into an advanced extortionate threat, one that claws its way deep into your network infrastructure, halting business operations, amplifying damage, in order to extort your enterprise for a large payout.
Join us for a live simulation of a modern ransomware attack. Our experts will expose the post-compromise attack techniques that are being used by advanced ransomware actors, as seen in real customer environments.
There will be no sales people attending this session. Please join us for an informative conversation about modern ransomware attack techniques, how
Reveal(x) 360 detects and stops threats, and come prepared to have your questions answered.
More about program here

MI6 Chief Bemoans Wordle Players Who Can't Keep Scores Secret - The Independent (UK), 2 Feb 2022
A UK intelligence agency has teased the head of MI6 on Twitter after he voiced his annoyance at people who post their Wordle results online.
MI6 boss Richard Moore tweeted on Wednesday that he was "thinking of unfollowing those who post their #Wordle results … "
The online puzzle game requires players to guess a five-letter word within six attempts, using different coloured bricks to indicate if guessed letters are part of the answer.
Once solved, players are able to share their results on social media via rows of the same coloured bricks but with the letters removed, so others can see how they did without giving away the answer.
Mr Moore's comment, posted to his 122,000 followers, received a mixed response and sparked a playful exchange between the security chief and the UK's intelligence agency GCHQ. Article here

---
Section IV - Books, Research Requests, Jobs, Obituaries
Books — Newly Released, Overlooked, Forthcoming
Enemies Near and Far: How Jihadist Groups Strategize, Plot, and Learn
by Daveed Gartenstein-Ross and Thomas Joscelyn
(Columbia Univ Press, Jun 2022)
Although the U.S. has prioritized its fight against militant groups for two decades, the transnational jihadist movement has proved surprisingly resilient and adaptable. Many analysts and practitioners have underestimated these organizations, viewing them as unsophisticated or unchanging despite the ongoing evolution of their tactics and strategies. Two experts use newly available documents from al-Qaeda and ISIS to explain how jihadist groups think, grow, and adapt, recasting them as learning organizations, detailing their embrace of strategic, tactical, and technological innovation. Drawing on theories of organizational learning, they provide a sweeping account of these groups' experimentation over time. Described are militant groups' most effective strategic and tactical moves, including attacks targeting aircraft and the use of the internet to inspire and direct lone attackers, and an examination of jihadists' ability to shift their strategy based on political context. While militant groups' initial efforts to upgrade their capabilities often fail, these attempts should generally be understood not as failures but as experiments in service of a learning process—a process that continues until these groups achieve a breakthrough.
Book may be ordered here
---
Confronting Cyber Risk: An Embedded Endurance Strategy for Cybersecurity
by Gregory Falco and Eric Rosenbach
(Oxford Univ Press, Dec 2021)
Cyberattacks continue to grow in number, intensity, and sophistication. While attackers persistently adapt, business leaders have suffered from employing the same cyber risk management strategies for decades. Organizations must learn how to move past temporary solutions and invest in long-term resiliency measures to thrive in the future cyber economy. Here is a practical leadership guidebook outlining a new strategy for improving organizational cybersecurity and mitigating cyber risk. Veteran cybersecurity experts Falco and Rosenbach introduce the Embedded Endurance strategy as a systems-level approach to cyber risk management which addresses interdependent components of organizational risk and prepares organizations for the inevitability of cyber threats over the long-term. Using real world examples from SolarWinds to the Colonial Pipeline attack, the authors extend beyond hardware and software to provide a thoughtful ten-step process for organizations to address the simultaneous operational, reputational, and litigation risks common to cyberattacks. They conclude with helpful "cryptograms" from the future, in which business leaders are confronted with the next generation of cyber risk challenges.
Book may be ordered here.
---
Jordan and America: An Enduring Friendship
by Bruce Riedel
(Brookings Institution Press, Sep 2021)
"A thoughtful, vivid, and elegantly written account of relations between the United States and Jordan over the last seven decades, from one of the finest Middle East specialists and public servants of his generation. Bruce Riedel makes history come alive, drawing on his own experiences to illuminate a crucial partnership, and the personalities who animate it." —William J. Burns, director of the Central Intelligence Agency
Long-time Middle East expert Bruce Riedel tells the story of the U.S.-Jordanian relationship with his characteristic insight, flair, and eye for telling details. For anyone interested in the region, understanding this story will provide new insights into the Arab-Israeli conflict, the multiple Persian Gulf wars, and the endless quest to bring long-term peace and stability to the region. "This is the first book to tell the story of the relationship between Jordan and the United States and how their leaders have navigated the dangerous waters of the most volatile region in the world. Jordan has been an important ally of the United States for more than seventy years, thanks largely to two members of the Hashemite family: King Hussein, who came to power at the age of 17 in 1952 and governed for nearly a half-century, and his son, King Abdallah, who inherited the throne in 1999. Both survived numerous assassination attempts, wars, and plots by their many enemies in the region. Both ruled with a firm hand but without engaging in the dictatorial extremes so common to the region. American presidents from Eisenhower to Biden have worked closely with the two Hashemite kings to maintain peace and stability in the region, when possible. The relationship often has been rocky, punctuated by numerous crises, but in the end, it has endured and thrived."
Book may be ordered here.
Novelist Seeking Your Experiences Serving 1950s Berlin and London
I am currently writing a spy novel that takes place in 1952 in Berlin, Germany and London, England. For research purposes, I am looking to interview intelligence officers who worked in either of these locations during the 1950s.
Replies to Ellen Butler, International Bestselling Author, ellen@ellenbutler.net, or visit https://www.ellenbutler.net
Call for Papers: "Imagining a New U.S. National Security Act for the 21st century" - Harvard's Kennedy School, Belfer Center, 16 Dec 2021 - Cash Prizes from $5,000 to $1,000
Imagine if you woke up tomorrow to news of: A massive cyber-attack that irreparably damaged financial markets and shut down critical infrastructure, or A significant conventional defeat due to strategic surprise like happened at Pearl Harbor, or The release of a manufactured pathogen that marks the beginning of a new global pandemic. Each of the scenarios above, and others, could be caused in part by a catastrophic intelligence failure. Drawing on the lessons of World War II and in the context of the impending Cold War, the United States Congress passed the National Security Act of 1947 to address institutional challenges and to set favorable conditions for U.S. intelligence and national security. Now, nearly a quarter of the way through the 21st century, the National Security Act of 1947 remains the bedrock of the U.S. national security enterprise, but in a world in which the threats and challenges have dramatically changed. We pose an overarching question: If you were starting from scratch, what might a National Security Act for the next 75 years contain to address current shortcomings and to improve intelligence capabilities, structures, and organizations to meet requirements in the years ahead? The Intelligence and Applied History Projects at Harvard's Belfer Center invite submissions for an essay contest on imagining a new U.S. National Security Act for the 21st century. Essays should consider the rise of China, technological advances, globalization, changes in U.S. relative power, redefinition of national security to include economic and cyber issues, espionage at scale, compression of decision time, and climate change—among other trends you deem important—and how these factors might drive a paradigm shift for U.S. intelligence and national security in general. As you examine this question and possible approaches to a reformed national intelligence enterprise, we invite you to provide a framework for new legislation along with ideas for what the United States should prioritize. The best papers should address the national interests at stake and the most pressing challenges your construct is designed to address. What institutions, mechanisms, legal requirements, or other factors would you choose to create, merge, alter, or abolish and why? What efficiencies, benefits, and synergies are part of the big picture objective? Finally, what are the foreseeable impediments to your proposed changes and what is driving them?
This call for papers is open to members of the public. Papers will be evaluated by a panel of current and former US intelligence practitioners and knowledgeable academics. The top three papers will receive cash prizes of $5,000, $2,500, and $1,000. The top three authors will also be invited to participate in a panel discussion convened at Harvard (virtually or in person) in the Spring of 2022, in which they brief senior US intelligence officials on their papers, to commemorate the 75th anniversary of the National Security Act of 1947. With permission, the winning paper will be published in whole or in part in a Belfer Center product. Papers should be no more than 2500 words Times New Roman 12pt font in Word or PDF format, and must be received no later than March 18. Please email papers to: pbriscoe@hks.harvard.edu and maria_robson@hks.harvard.edu and include your name, contact email, and phone number.
More details here
Tenure-Track Assistant Professor in Intelligence, Embry-Riddle Aeronautical University, Daytona Beach, FL
Job Description: The Department of Security Studies and International Affairs (SSIA) at Embry-Riddle Aeronautical University, Daytona Beach, FL., invites candidates to apply for a tenure-track Assistant Professor position in Intelligence (GEOINT). The successful candidate should have experience in one or more of the domains related to intelligence and security with skillsets in technologies such as Geospatial Intelligence, Remote Sensing using Unmanned Aircraft Systems (UAS), satellite imagery, as well as spatial analyses using Geographic Information Systems (GIS).
The successful candidate will contribute to SSIA's interdisciplinary Homeland Security and Intelligence program. In addition, the candidate will support the department and college to help integrate technology into the existing Homeland Security & Intelligence and Global Conflict Studies undergraduate degree programs as well as other programs external to the department. Primary tasks include undergraduate teaching and research, student advising, and relationship building with external organizations and agencies. The position requires teaching flexibility to cover a variety of courses in geospatial intelligence, geographic information systems, and their applications across a broad range of intelligence and security issues. Additional duties include scholarship, professional development, committee participation, and other activities to support the Department. This is a nine-month position with the possibility of summer teaching assignments. Position available August 2022.
Qualifications: An earned doctorate in intelligence-related discipline such as Geospatial Intelligence, Security Studies, Political Science, Remote Sensing, or related field is preferred. Special attention will be given to candidates with Intelligence Community experience and demonstrated success in securing and managing applied analytic projects. Knowledge of technical as well as policy and procedural aspects of geospatial intelligence and its applications is a plus. An exceptional candidate who is ABD (with an expected completion date within six months of the hire date) will be considered.
More info or to apply
Also being sought at Embry-Riddle [ERAU] in Daytona Beach, FL
Tenure-Track Assistant Professor in Cybersecurity
Job Description: The Department of Security Studies and International Affairs (SSIA) at Embry-Riddle Aeronautical University, Daytona Beach, FL., invites candidates to apply for a tenure-track Assistant Professor position in cybersecurity. We are seeking applicants whose research focuses on various aspects of the intersection between cyber technologies and human security. The successful candidate should have experience in one or more of the domains related to computer and network technologies, cybersecurity tools and incident response, digital forensics, cybercrime, social impacts of cyberspace, and cyber law and policy. Applicants with research interests/specializations in cybersecurity for GIS/geospatial analysis, unmanned aircraft systems, remote sensing, spatial analysis, and/or avionics are considered a plus.
The successful candidate will contribute to SSIA's interdisciplinary Homeland Security program. In addition, the person will support the department and college to help the department to integrate technology into the existing Homeland Security & Intelligence and Global Conflict Studies undergraduate degree programs as well as other programs external to the department. Primary tasks include undergraduate teaching and research, student advising, and relationship building with external organizations and agencies. The position requires teaching flexibility to cover a variety of courses in cybersecurity, digital forensics, and cybercrime. Additional duties include scholarship, professional development, committee participation, and other activities designed to support the Security Studies & International Affairs Department. This is a nine-month position with the possibility of summer teaching assignments. Position available as early as January 2022.
Qualifications: An earned doctorate in a cybersecurity-related discipline such as Computer Science, Information Technology, or Cybersecurity Engineering or related field; record of academic publishing; and grant proposal development. Must have knowledge of technical as well as policy and procedural aspects of cybersecurity. An exceptional candidate who is ABD (with an expected completion date within six months of the hire date) will be considered.
More info or to apply
Adjunct Faculty, Security Studies and International Affairs
Seeking to create a pool of local adjunct (part-time) faculty talent to join the Security Studies and International Affairs Department in the College of Arts & Sciences.
The Security Studies and International Affairs Department is the home to two degree programs: Bachelor of Science in Homeland Security; and Bachelor of Science in Global Conflict Studies.
Qualifications: Applicants must possess a master's degree or higher with 18 graduate hours in the discipline they intend to teach.
More info or to apply
---
Mac Goetz, CIA Finance Officer
Mac Marvin Goetz, 88, CIA Finance Officer, died 26 January 2022 in Washington, DC. He lived in Springfield, VA.
He was born in Summerfield, MI.
When Mac was 6 months old, the family moved to Georgia. He attended high school in Byron, GA, and afterwards enlisted in the U.S. Navy in 1951. After serving in the Navy, Mac enlisted in the U.S. Air Force, and his total time in the military was 11 years. Mac next worked for the Central Intelligence Agency as a Finance Officer and retired after 33 years of service. While in service, Mac worked and lived in Southeast Asia and traveled to the Middle East and North Africa on TDY.
Mac enjoyed solving Sudoku puzzles, square and ballroom dancing, walking, ping pong and watching the Washington "Commanders." He especially enjoyed keeping in touch with many former co-workers and friends. Mac was loved by many and will be missed.
Mac is survived by two brothers and two sisters, and other family.
Mac's funeral service and inurnment will be conducted at Arlington National Cemetery, Arlington, VA. The family will notify loved ones and friends when the service has been scheduled.
---
AFIO EDUCATIONAL EVENTS IN COMING TWO MONTHS....
Virtual =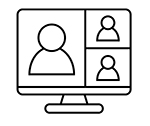 ; In-Person =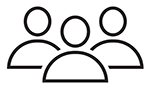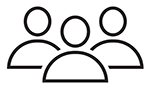 Saturday, 12 February 2022, 11:30am - Indialantic, FL - AFIO Florida Satellite Chapter hosts Lt Gen Pat Hughes, former D/DIA, on "The Threat to the U.S. from China."
The Florida Satellite Chapter, at this in-person meeting, hears from Lieutenant General Patrick M. Hughes, US Army (Retired), the former director of the Defense Intelligence Agency, discussing "The Threat to the U.S. from China."
Cost: The sit down lunch (which follows Gen. Hughes' presentation) is $35 per person.
Location: Doubletree Hotel, Rt A1A, in Indialantic, FL.
To register or more information, contact chapter president Larry Sanford at larryfsanford@gmail.com.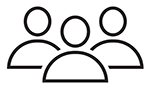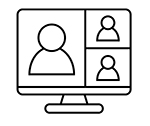 Thursday, 24 February 2022, 11:30am - 2pm - Tampa, FL and Zoom Webinar - The Florida Suncoast AFIO Chapter hears from Dr. Oakley on "The DoD/CIA Postwar Relationship"
The Florida Suncoast AFIO Chapter meets in-person to hear speaker: Dr. David P. Oakley, a national security practitioner-scholar with over twenty-two years in the U.S. Army and Intelligence Community, will be speaking on the relationship between the CIA and DoD, which developed from actions taken in the late eighties and early nineties that set the foundation for their current relationship. A virtual, Zoom webinar option will also be available.
We also will be presenting an honorable mention award in the Chapter Scholarship Program. Please support this important Chapter initiative by attending—a good turnout makes a difference!
Timing: The in-person and simultaneous Zoom program is scheduled to start at noon.
Location: The offices of Bleakley, Bavol, Denman & Grace, 15316 N Florida Ave, Tampa, FL 33613. The offices are off I-275 just north of the Bearss Avenue exit.
To Participate: We require a COVID acknowledgement and a food order form to complete an in-person reservation. Luncheon fee is $15 cash or check made out to "Florida Suncoast AFIO Chapter," payable at the door.
We are also providing online access to the meeting free of charge via Zoom with prior registration and acceptance here.
Deadline: The deadline for in-person or online attendance is Thursday, 17 February.
Questions: Please contact the Chapter Secretary at michaels@suncoastafio.org to obtain copies of the required forms for in-person attendance or with any questions.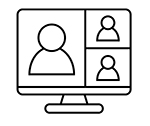 Thursday, 24 February 2022, 12:30 - 1:30 pm PST - GoToMeeting - AFIO-Los Angeles Chapter holds Elections and General Business Meeting
We will be scheduling our Annual Chapter General Business Meeting. Due to the concerns with the current health challenges, the meeting will be held virtually using GoToMeeting platform. Membership participation is extremely important during this annual meeting, which includes elections. So we look forward to your attendance and participation.
Agenda: 1. Election of Officers; 2. Treasurer's Report; 3. 2022 Objectives; 4. Open Discussion-Members Input.
RSVP President Vincent Autiero at afio_la@yahoo.com for GoToMeeting access link to attend this meeting.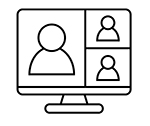 Thursday, 3 March 2022, 7 pm CST - Zoom Webinar - John Lenczowski PhD, former NSC Staffer/Expert discussing "Chinese Influence Operations in the U.S. at this AFIO San Antonio Chapter Virtual Event
The AFIO Now program interview will be conducted by James Hughes, AFIO President, a former CIA Operations Officer.
Dr. John Lenczowski discusses the psychological disarmament of the decision-making elites in the U.S. and in the rest of the West which has led to the greatest theft of intellectual property the U.S. has ever experienced. The Chinese use the media, academic institutions, think tanks, business community, politicians, Hollywood as a tool for their massive propaganda operations, Dr. Lenczowski explains. The interview runs 44 minutes. A must see AFIO Now. John Lenczowski currently serves on the AFIO National Board.
The 30 minute online social time has been dropped and this meeting begins promptly at 7 p.m. for civilians and 1900 hrs for former military. Virtual links will be forwarded closer to the date of the program.
Questions or to participate, contact John Franklin, President, AFIO San Antonio Chapter, at satxafio@gmail.com or 210 863-0430.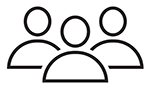 Wednesday, 9 March 2022, 11:30am - San Francisco, CA - The AFIO Andre LeGallo Chapter hosts Thomas Fingar discussing "Lessons from Intelligence Reform."
Dr. Thomas Fingar will discuss his book "From Mandate to Blueprint: Lessons from Intelligence Reform," addressing how he defined and prioritized challenges, why he created a new organization inside another new organization and how he maintained best in the world intelligence support to U.S. officials while implementing needed reforms.
Location: Basque Cultural Center, 599 Railroad Ave, South San Francisco, CA 94080. Google maps link to location.
Timing: 11:30am no host cocktail; meeting and luncheon at noon.
To attend: Eventbrite registration is here. Reservation and pre-payment is required before 1 March 2022. The venue cannot accommodate walk-ins.
Questions?: Please contact Mariko Kawaguchi, Board Secretary at afiosf@aol.com or Mariko Kawaguchi, c/o AFIO, PO Box 117578, Burlingame, CA 94011.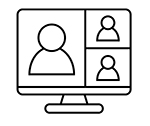 Thursday, 7 April 2022, 7 pm CST - Zoom Webinar - Major General Gary W. O'Shaughnessy will speak about careers in intelligence at this AFIO San Antonio Chapter Virtual Event
MG Gary O'Shaughnessy began his military service in 1960, when he was commissioned through the ROTC program. In 1962 he became a Communications Intelligence Officer and served several tours in Asia. He progressed in the military with assignment in the Security Service, Electronic Security Command, National Security Agency, and US Europe Command as the Director of Intelligence. General O'Shaughnessy currently serves on the AFIO National Board.
The 30 minute online social time has been dropped and this meeting begins promptly at 7 p.m. for civilians and 1900 hrs for former military. Virtual links will be forwarded closer to the date of the program.
Questions or to participate, contact John Franklin, President, AFIO San Antonio Chapter, at satxafio@gmail.comor 210 863-0430.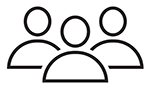 Friday, 8 April 2022 - McLean, VA - Registration has opened for this First of 2022 In-Person AFIO National Luncheon featuring David Ignatius and Toby Harnden
AFIO's first in-person event of 2022. We hope you will attend.
Speakers will be: David Ignatius, Associate Editor, Columnist, The Washington Post, and author, will be morning speaker; Toby Harnden, author of "The First Casualty: The Untold Story of the CIA Mission To Avenge 9/11" will speak following lunch.
Event will be held at DoubleTree-Hilton, 1960 Chain Bridge Rd, McLean, VA. Questions to annettej@afio.com
Registration has opened here.
---
Other Upcoming Events from Advertisers, Corporate Sponsors, and Others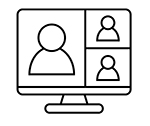 Wednesday, 9 February 2022, 6pm - Washington, DC - Live Virtual Spies & Spymasters Happy Hour: The Spy Who Loves Me with Lily and Mike Susong - Virtual International Spy Museum Program
A spy in a hostile environment. A beautiful Russian. A set up or a love story? As Valentine's Day nears, sign up for a conversation with Lily and Mike Susong who live this real-life romance. After Mike's career as a CIA operations officer, he continued in the corporate security world where he and Lily met. He was awarded the CIA's Intelligence Star for Heroism in the field after serving with distinction as a US Army Major. Mike was ahead of the curve, when it came to cyber issues, he cofounded the cyber intelligence company, iSIGHT Partners and established the first cyber threat intelligence programs at Pacific Gas and Electric Company and at Visa Incorporated. But he didn't stand a chance when confronted with a lovely woman with an interesting background. Visit www.spymuseum.org.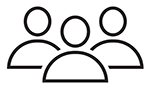 Thursday, 10 thru 17 February 2022, noon - Washington, DC - Membership Appreciation Days - International Spy Museum Program
The Museum is hosting special Membership Appreciation Days where Spy Museum members can enjoy an additional guest pass on the Museum. This one-time-use guest pass is valid for 1 adult or youth ticket and can only be redeemed between 10 February and 17 February. Visit the Spy Museum ticketing desk at the beginning of your visit to take advantage of this special offer. Members who visit the Museum during this time will also receive an exclusive membership gift (while supplies last) and they can try their hand at our Member Scavenger Hunt: Valentine's Day Edition, for both kids and adults. Visit www.spymuseum.org.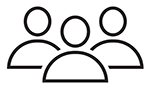 Saturday, 12 February 2022, 9-11am - Washington, DC - "Meet a Spy" Members-Only Event with Jonna Mendez - International Spy Museum Program
Spy Museum Members are invited to stop by any time between 9 and 11 AM on Saturday, 12 February, to enjoy coffee and pastries and chat with Jonna Mendez and other members of the Spy Museum team. Jonna Mendez is a former Chief of Disguise in the CIA's Office of Technical Service (often compared to "Q" in the Ian Fleming novels) and a specialist in clandestine photography. NOTE: Proof of COVID-19 vaccination for all guests 12+ will be required for this event in accordance with the DC Government issued vaccine mandate. Guests 18+ will also need to provide photo ID. Visit www.spymuseum.org.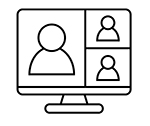 Thursday, 17 February 2022, noon - Washington, DC - Virtual Spy Chat with Chris Costa and Special Guest Debra Evans Smith - Virtual International Spy Museum Program
Sign up for this Zoom Webinar discussion of the latest intelligence, national security, and terrorism issues in the news. Spy Museum Executive Director Chris Costa, a former intelligence officer of 34 years, will be joined by Debra Evans Smith, former Deputy Assistant Director of the Counterintelligence Division at FBI Headquarters. During her FBI career of more than 30 years, she supervised numerous espionage investigations and recruitment operations, most notably, the investigation of former FBI Agent Robert P. Hanssen. After retirement, Smith returned to the FBI and completed her career as a Diversity and Inclusion Senior Level Program Manager from 2016 to 2019. Visit www.spymuseum.org.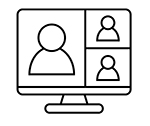 Thursday, 17 February 2022, 7- 8:30pm EST - Zoom Webinar - Spies, Lies, and Algorithms - A Presentation by Amy Zegart at the Hayden Center
"Today we face a critical juncture for American spy agencies, as big as 9/11--only most people don't know it," says Amy B. Zegart, a leading expert on intelligence and professor at Stanford University.
Professor Zegart captures the past and future of American intelligence in her compelling new book "Spies, Lies, and Algorithms," one General Michael V. Hayden, former CIA and NSA Director, says is already becoming compulsory reading for any student or practitioner of intelligence.
General Hayden welcomes Professor Zegart to the Hayden Center for a chat on her book with our senior fellow David Priess, a former CIA analyst and author himself of "The President's Book of Secrets," an examination of the history of the President's daily intelligence briefing. All who register will receive a 30% discount on the purchase of Prof Zegart's book.. See your registration confirmation email for details.
There will be time set aside for audience questions. This Hayden Center presentation is being recorded for use on our website and social media.
REGISTER here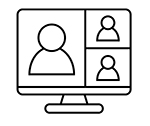 Thursday, 17 February 2022, 1800/6:00 PM EST; 1700/5:00 PM CST; 1500/3:30 PM PST; 1300 /1:00 PM HST - GoToMeeting - NIP Virtual Speaker Event on UWDC
Naval Intelligence Professionals will be holding their Virtual Speaker Event using the GoToMeeting platform.
TOPIC: Undersea Warfighting Development Center (UWDC). Our guest will address: UWDC history / evolution; UWDC organization; UWDC mission, roles, functions and priorities; UWDC lines of effort; o Training, o Doctrine; The relationship between the submarine community and Navy Intel.; Other UWDC efforts: Arctic Sub Lab and Aggressor Squadron (AGGRON)
GUEST Speaker: Mr. Graham Jackson, CAPT, USN (Ret.), Intelligence Training and Integration Officer, Undersea Warfighting Development Center. Full biography below.
FORMAT: Video Conference – GoToMeeting. Please join the meeting from your computer, tablet or smartphone, beginning at 1750/5:50 PM EST:
https://global.gotomeeting.com/join/482386165 You can also dial in using your phone. United States: +1 (669) 224-3412 Access Code: 482-386-165
New to GoToMeeting? Get the app now and be ready when your first meeting starts: https://global.gotomeeting.com/install/482386165
As always, please mute your device/phone. Thanks.
AGENDA: • (5 min) Ms. B. Lynn Wright, DDNI (Ret.), NIP Chairman, welcoming remarks and NIP Update, • (~25 min) Guest Speaker Remarks
(~30 min) Q & A moderated by CAPT (Ret.) Bob Allen. - Please enter your questions in the GoToMeeting chat window or email your questions in advance/during the video conference to: bob_allen36@hotmail.com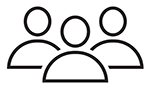 Thursday, 24 February 2022 at 6:30 - 7:30pm EST - Washington, DC - Dr Harlan Ullman discusses "How Massive Attacks of Disruption are an Existential Danger to the U.S. and World" - at this in-person event at The City Tavern Preservation Foundation
The City Tavern Preservation Foundation, an organization established for the preservation of the oldest and last remaining Federal era tavern in Washington, DC, invites AFIO members, at no cost, to attend a discussion and book signing with Harlan Ullman for his latest book: The Fifth Horseman and the New MAD: How Massive Attacks of Disruption Became the Looming Existential Danger to a Divided Nation and the World at Large.
Dr. Harlan Ullman is a globally recognized thought leader and strategic thinker. Among his better known innovative concepts are: "shock and awe" "A Brains Based Approach to Strategic Thinking"; and "Massive Attacks of Disruption. "
A former naval person and Swift Boat skipper in Vietnam who carried out over 150 combat missions, and later, commanded a destroyer in the Persian Gulf, he has advised heads of government and industry. He has also chaired several companies.
He lays out the issues and makes major recommendations to repair a broken government, infrastructure, and in many ways a flawed national security policy and organization. He is UPI's Arnaud de Borchgrave distinguished columnist and a Contributor to The Hill
No Charge to attend but reservations required and can be made at this Eventbrite link.
Event location: City Tavern, 3206 M St NW, Washington, DC 20007. Location on Google Maps.
To order a book, do so here at Amazon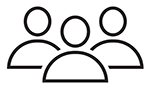 1 - 3 May 2022 - Tucson, AZ - Spies Lies & Nukes Conference
Join Valerie Plame and several of her legendary, highly decorated CIA colleagues as they dive into the secretive world of espionage. Hear intriguing, provocative, and sometimes shocking conversations on cyber attacks, covert actions, nuclear scams, recruiting real spies from those that lived in the "wilderness of mirrors" for years.

Speakers: Valerie Plame, Conference Host and former Covert CIA Ops Officer; James C. Lawler, former Senior CIA Ops Officer; Alma Katsu, former CIA and NSA Analyst; Marc Polymeropoulos, former Senior CIA Ops Officer; Rolf Mowatt-Larssen, former Senior CIA Intelligence Officer; Mary Beth Long, former Asst SecDef for Intl Security Affairs; Glenn Carle, former Senior CIA Ops Officer; Lucy Kirk, former CIA Chief of Station and Ops Officer; Jonna Mendez, former Senior CIA Intelligence Officer; Gary C. Schroen, former Senior CIA Intelligence Officer

Topics: Some of the topics that will be presented by our experts and panelists:
"Afghanistan: Ending the Forever War"; "What is the 'Havana Syndrome'?"; "Russian election hacking / cyberwarfare"; "SoulCatcher: How to recruit a spy"; "Women in the CIA"; "Spy Fiction: What is real and what isn't?"; "The Morality and Politics of Torture"; and "The Nuclear Threat."

Location: Hacienda del Sol Guest Ranch Resort - a beautiful and historic resort at 5501 N Hacienda Del Sol Rd, Tucson, AZ 85718.
More information or to register visit https://www.spiesliesnukes.com/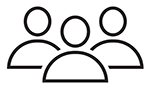 19-22 June 2022 - Treviso (near Venice), Italy - 2022 IAFIE and IAFIE-EC Conference and CFP
Theme: "Working Wicked Intelligence Challenges: Intelligence Research, Education-Training and Practice"
The 2022 CALL FOR PAPERS addresses engaging themes that combine the different Intelligence domains and disciplines with a look into the future challenges.
Read the Call for Papers to know the main Conference themes, requirements, deadline and the new IAFIE Study Group Initiative.
Those who had planned to attend and present papers at the postponed 2020 or 2021 Italy conference can resubmit their papers--or propose to present new papers--at the June 2022 Treviso-Venice Conference.
Presenters are encouraged to submit papers for publication in the Journal of Security, Intelligence, and Resilience Education (JSIRE). IAFIE announces the requirements for a peer-reviewed paper to be accepted for publication in the Call for Papers.
The Call for Papers includes details about Registration, Fees, Travel, and Accommodations along with additional tour options and partners/spouses' tour.
Conference includes a tour to Venice (free of charge) at the end of the Conference.
Event will be hosted by École Universitaire Internationale - Italy.
The Conference will take place in the territories that have witnessed the rise of the first structured Intelligence service in the world, and have always been the bridge between west and east, forefront observer of their evolution through time;
Be with us to live what freedom and Democracy are. Be with us to be a sign, a design for what freedom and democracy will be in the future.
We will meet in Treviso, near Venice, crossroad city that unites cultures, east-west, north-south for a vision of the global universe.
For more information, to respond to the CFP, or to register, do so here.
---
In addition to the Royal Blue long sleeve shirts and gray long sleeve hoodies, the AFIO Store has the following items ready for quick shipment:
LONG Sleeved Shirts with embroidered AFIO Logo (male-sizes only) and Mugs with color-glazed permanent logo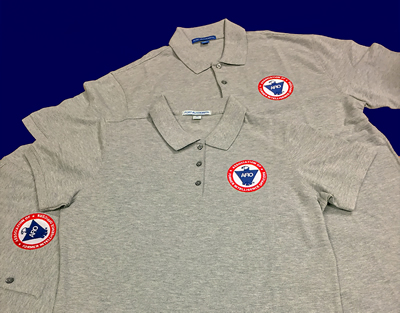 Both clothing items are high quality and shrink resistant and feature a detailed embroidered AFIO seal.
The color of the long-sleeved Polo Shirts is royal blue; the price is $55 and includes shipping. LS shirts are available in men-sizes only. The Hooded Sweatshirts are dark grey; price is $70 and includes shipping.
Purchase a shirt and sweatshirt for yourself and consider as gifts for colleagues, family, and friends.

Both items are available in men's sizes only: Small, Medium, Large, XL, XXL, and XXXL. Shirts and other items may be viewed here.
You may pay by check or credit card. Complete your order online here or mail an order along with payment to: AFIO, 7600 Leesburg Pike, Ste 470 East, Falls Church, VA 22043-2004. Phone orders at 703-790-0320 or contact Annette at annettej@afio.com.
---
AFIO Mug with color glazed logo. Made in America. Sturdy enough to sit on desk to hold pens, cards, paperclips, and candy.
This handsome large, heavy USA-made ceramic mug is dishwasher-safe with a glazed seal. $35 per mug includes shipping. Order this and other store items online here.
---
Guide to the Study of Intelligence and When Intelligence Made a Difference
"AFIO's Guide to the Study of Intelligence" has sold out in hard-copy.
However, it is available in digital form in its entirety on the AFIO website here.

Also available on the website here are the individual articles of AFIO's history project "When Intelligence Made a Difference" that have been published to date in The Intelligencer journal. More articles will be forthcoming in future editions.
---
Disclaimers and Removal Instructions
Weekly Intelligence Notes (WINs) are commentaries on Intelligence and related national security matters, based on open media sources, selected, interpreted, edited and produced for non-profit educational uses by members and WIN subscribers.
REMOVAL INSTRUCTIONS: We do not wish to add clutter to inboxes. To discontinue receiving the WINs:
a) IF YOU ARE A MEMBER - click here: UNSUBSCRIBE and supply your full name and email address where you receive the WINs. Click SEND, you will be removed from list. If this link doesn't open a blank email, create one on your own and send to afio@afio.com with the words: REMOVE FROM WINs as the subject, and provide your full name and email address where you are currently receiving them.
b) IF YOU ARE NOT A MEMBER, and you received this message, someone forwarded this newsletter to you [contrary to AFIO policies]. Forward to afio@afio.com the entire WIN or message you received and we will remove the sender from our membership and distribution lists. The problem will be solved for both of us.
CONTENTS of this WIN [HTML version recipients - Click title to jump to story or section, Click Article Title to return to Contents. This feature does not work for Plaintext Edition or for some AOL recipients]. If you wish to change to HTML format, let us know at afio@afio.com. The HTML feature also does not work for those who access their e-mail using web mail...however NON-HTML recipients may view the latest edition each week in HTML at this link: https://www.afio.com/pages/currentwin.htm
---
WINs are protected by copyright laws and intellectual property laws, and may not be reproduced or re-sent without specific permission from the Producer. Opinions expressed in the WINs are solely those of the editor's or author's listed with each article. Notices in the WINs about non-AFIO events do not constitute endorsement or recommendation by AFIO. AFIO Members Support the AFIO Mission - sponsor new members! CHECK THE AFIO WEBSITE at www.afio.com for back issues of the WINs, information about AFIO, conference agenda and registrations materials, and membership applications and much more!
(c) 1998 thru 2022. AFIO, 7600 Leesburg Pike, Suite 470 East, Falls Church, VA 22043-2004. Voice: (703) 790-0320; Fax: (703) 991-1278; Email: afio@afio.com
---
About AFIO | Membership Renewal | Change of Address | Upcoming Events | Chapter Locations | Corporate/Institutional Memberships | Careers in Intelligence Booklet | Guide to the Study of Intelligence | Intelligencer Journal | Weekly Intelligence Notes | To Make A Donation | AFIO Store | Member-Only Section | Code of Ethics | Home Page
Click here to return to top.
---