---
Section I - INTELLIGENCE HIGHLIGHTS
'Yes, He Would': Fiona Hill on Putin and Nukes - Politico, 28 Feb 2022
Putin is trying to take down the entire world order, the veteran Russia watcher said in an interview. But there are ways even ordinary Americans can fight back.
For many people, watching the Russian invasion of Ukraine has felt like a series of "He can't be doing this" moments. Russia's Vladimir Putin has launched the largest ground war in Europe since the Second World War. It is, quite literally, mind-boggling.
That's why I reached out to Fiona Hill, one of America's most clear-eyed Russia experts, someone who has studied Putin for decades, worked in both Republican and Democratic administrations and has a reputation for truth-telling, earned when she testified during impeachment hearings for her former boss, President Donald Trump.
I wanted to know what she's been thinking as she's watched the extraordinary footage of Russian tanks rolling across international borders, what she thinks Putin has in mind and what insights she can offer into his motivations and objectives.
Article here

'Putin Might Do the Unthinkable': Former Intelligence Chief Warns That the Conflict in Ukraine Has Increased the Risk of Nuclear War - Insider, 28 Feb 2022
During the first few days after Vladimir Putin decided to invade Ukraine, the images from the conflict were both urgent and remote. For Americans, the violence felt heartbreaking and the diplomatic choices seemed complex. But the fighting was taking place on a faraway continent, and the consequences appeared to be equally removed.
Then, on Sunday, Putin shattered the complacency of Westerners who believed they were a safe distance from the battlefield. He ordered Russian nuclear forces to shift to a higher state of alert he called "special combat readiness." While the Biden administration downplayed the announcement and declined to respond in kind, the implications of Putin's move were serious. He had already warned, on the day of the invasion, that anyone who stood in Russia's way would face "consequences … such as you have never seen in your entire history." Now he was ordering his military to ratchet up the force posture on Russia's arsenal of 6,000 nuclear warheads — a small but significant step towards initiating a global thermonuclear war. ... General James Clapper, the former intelligence chief, said he agrees with the assessment that the Russian military now views itself as having a lower threshold for the use of tactical nuclear weapons. "The Russians were driven to this," he told me, "because the current Russian Army is, comparatively, a shadow of the Soviet Army." If your traditional military is weak, in other words, tactical nuclear weapons offer a major form of compensation.
Article here
Also see: "Putin is turning the EU into a foreign policy superpower" - Axios, 28 Feb 2022
Also see: "With his war going slowly, Vladimir Putin raises the nuclear stakes - Why Russian nuclear forces have been put on a higher state of alertness" - Economist, 27 Feb 2022 [paywall]
Also see: "West takes Putin's nuclear threat seriously - Russian president's 'escalate-to-de-escalate' strategy comes after military setbacks and rising pressure from sanctions" - FT, 27 Feb 2022

US Says It Is Expelling 12 Russian Diplomats for Espionage - AP News, 28 Feb 2022
The United States announced Monday it is expelling 12 members of the Russian Mission at the United Nations, accusing them of being "intelligence operatives" engaged in espionage.
The Biden administration's action came on the fifth day of Russia's invasion of neighboring Ukraine, which has sparked condemnation from the United States and dozens of other countries.
The U.S. Mission to the United Nations said in a statement that the Russian diplomats "have abused their privileges of residency in the United States by engaging in espionage activities that are adverse to our national security."
The mission said the expulsions have been "in development for several months" and are in accordance with the United States' agreement with the United Nations as host of the 193-member world body.
Article here

In Just 72 Hours, Europe Overhauled Its Entire Post-cold War Relationship with Russia - WPost, 28 Feb 2022
Just last week, many European countries were still so somnolent about the threat Russia posed to Ukraine that Germany's spy chief was caught unawares in Kyiv when the Kremlin invasion started. He had to be extracted in a special operation.
But over just a handful of days, Europe has been shocked out of a post-Cold War era — and state of mind — in which it left many of the democratic world's most burning security problems to the United States.
The continent has in some ways leapfrogged the United States, which — though many policymakers credit the Biden administration for helping to coordinate — wasn't prepared for the speed of the European change. And it has been dizzying for some of the continent's Russia hawks, especially those in Eastern Europe who campaigned for tougher measures against the Kremlin for years but were ignored by bigger countries including Germany, Italy and France. ... They included banning Russian state media in the E.U., harsh sanctions on Russian banks, and even using E.U. funds to pay for countries' shipments of weaponry to Ukraine — a step so outside the ordinary operations of the 27-nation bloc that some policymakers didn't realize it was an option. ... German Chancellor Olaf Scholz declared he would vastly increase his country's defense spending and start shipping arms to Ukraine. A top leader of the German Green party — which grew out of an anti-nuclear power movement decades ago — declared an openness to keeping his country's nuclear plants operating if it helped reduce reliance on Russian energy. Article here

Russian State News Accidentally Publishes Article Saying Russia Has Defeated Ukraine and Restored Its 'Historical Borders' - Business Insider, 28 Feb 2022
A Russian state-run news agency prematurely published an article that said Russia has taken back Ukraine.
"Ukraine has returned to Russia," said the article, which ran on RIA Novosti and has since been taken down. "The West sees the return of Russia to its historical borders in Europe."
The article praised the "return" of Ukraine to it's "natural state" as part of Russia.
"The period of the split of the Russian people is coming to an end," the article reads. "Did someone in the old European capitals, in Paris and Berlin, seriously believe that Moscow would give up Kiev? That the Russians will forever be a divided people?" Article here

Estonia's Spymaster: The Danger of Putin's Frustration - New/Lines, 28 Feb 2022
In a wide-ranging interview, Mikk Marran, Estonia's foreign intelligence director, talks about Russia's war on Ukraine, its impact on Europe and what may become of Putin's regime
Investigative journalist Holger Roonema speaks with Mikk Marran, director general of Estonia's foreign intelligence service, about the possible outcomes of Russia's war on Ukraine and what will become of Putin's regime.
Holger Roonema: When the Russian invasion into Ukraine started, President Volodymyr Zelenskyy described the behavior of Europe as standing by and watching events roll out. Can the European reaction still be described this way or have the reactions of the EU and NATO been enough?
Mikk Marran: Europe and the U.S. are definitely not following the events from a distance; they are acting on several fronts. I can see an unprecedented unity in sanctions, military aid and political support. The sanctions and other restrictions set up by the European Union are very tough. We can see that this has already caused very painful reactions among the Russian elite as well as ordinary people. Article here

Russia Probably Won't Cut Off Europe's Gas, Because It's 'Essentially an Act of War' - The Atlantic, 25 Feb 2022
Germany has long argued that importing natural gas from Russia would help keep peace. That strategy is being tested now.
No fossil fuel is more important to understanding Russia's invasion of Ukraine than natural gas. Russia sells gas to Europe via pipelines; Europe relies on it to heat its buildings, power its industry, and generate electricity. This interdependent relationship has gone on for decades, and although it may soon come to a close, it has limited the West from imposing harsher sanctions on Russia than it might have otherwise: The sanctions announced yesterday were "specifically designed to allow energy payments to continue," President Joe Biden has said.
... Europe was, until recently, a relatively major producer of gas... Go back to the early '90s, and you're producing like 60, 70 percent of your gas. But over the last 15 years ... production base gets wiped out. So right now the European Union is, like, 95 percent dependent on imports, if you take out the U.K. So you have this massive shift in dependence: ... Article here

Could Ukraine be Putin's Afghanistan? - Riedel, Brookings, 24 Feb 2022
Even before Russia launched its invasion of Ukraine earlier today, several commentators, including
former Secretary of State Madeleine Albright, argued convincingly that a Russian occupation of more of Ukraine, perhaps including Kyiv, would lead to an insurgency like that which the Soviet Union faced in Afghanistan in the 1980s. Defeat in Afghanistan was a major factor in the break-up of the Warsaw Pact and ultimately the Union of Soviet Socialist Republics, which Russian President Vladimir Putin has
called the "greatest geopolitical catastrophe of the century." It is important to understand how the Soviets were defeated by the mujahideen in the 1980s to understand if Ukraine could be a repeat.
The Afghan resistance did virtually all the fighting against the Russian 40th Army that occupied Afghanistan starting on Christmas Eve 1979. I was in the Central Intelligence Agency (CIA) operations center in Langley, Virginia when the Soviets seized Kabul. The resistance was massive and spontaneous. But the Afghans were not alone. Article here

---
Section II - IC PODCASTS, COMMENTARY, BLOG UPDATES
Taiwan-China Tensions; Xi's Perceptions of Russia-Ukraine Conflict — interviews by Former Acting D/CIA Mike Morell
Intelligence Matters: A CBS News original national security podcast hosted by former CIA acting director and CBS News national security contributor Michael Morell. Morell is crisp, precise, cautious, fair, avoids political slant, and provides remarkable insights. Not to miss.


The most recent "Intelligence Matters" podcasts/interviews by or with Mike Morell:
Feb 23 | Taiwan-China Tensions: Expert Bonnie Glaser
In this episode, Michael Morell speaks with Bonnie Glaser, director of the Asia Program at the German Marshall Fund of the United States, about the history of Taiwan, current political perceptions of it within China and the Communist Party, and whether Chinese president Xi Jinping has a timeline for achieving reunification. Morell and Glaser also discuss Xi's likely perceptions of the Russia-Ukraine crisis and of the effect of the United States' longstanding policy of strategic ambiguity.

Other recent "Intelligence Matters" podcasts to stream or download:
Feb 16 | The Russia-Ukraine Crisis: A Panel of Experts Discuss
Feb 9 | "The Future of the Kim Regime: North Korea Expert Sue Mi Terry"
Feb 2 | "Stanford Professor and Author Amy Zegart"
Jan 26 | "CIA's Former Deputy Director for Science and Technology Dawn Meyerriecks"
Jan 19 | "State Department Counselor Derek Chollet on Top Foreign Policy Challenges"
Jan 12 | "Applying Cold War Lessons to Great Power Competition: Historian Hal Brands"
Jan 05 | "The Top Global Threats in 2022"
More about Intelligence Matters by Michael Morell here. Podcasts also available here.
---
Waging War in a Networked Age... - Stewart Baker, Others at Steptoe Cyberblog
Cyberblog by Steptoe & Johnson LLP — By Stewart Baker [Chairman, AFIO]
Episode 396: Waging War in a Networked Age released 28 February 2022
Much of this episode is devoted to how modern networks and media are influencing what has become a major shooting war between Russia and Ukraine. Dmitri Alperovitch gives a sweeping overview. Ukraine and its President, Volodymyr Zelensky, clearly won the initial stages of the war in cyberspace, turning broad Western sympathy into a deeper commitment.... The narrative of determined Ukrainian resistance and hapless Russian arrogance was set in cement by the end of the week, and Zelensky's ability to casually dial in to EU ministers' meetings (and just as casually say that this might be the last time the ministers saw him alive) changed official Europe's view of the conflict permanently. Putin's failure to seize Ukraine's capital and telecom facilities in the first day of the fight may mean a long, grinding conflict. ... Includes discussion of: Russian attempts to control the narrative; cyberattacks and cyber reprisals?; EU's Data Act; Chris Inglis's Foreign Affairs op-ed; more.
Article and podcast here
Also worth reading: Baker's op-ed in the Washington Post criticizing the Congressional critics of IRS efforts trying to use face recognition to verify taxpayers who want access to their returns.
Some Prior Conversations:
Episode 395: Cyberwar for Real This Time?
Episode 394: Cringe-Casting Since 2016
Episode 393: The Ad-Based Internet: Is the Roof Caving In, or Just a Few Rafters?
Episode 392: Regulatory Swagger Comes to Washington
Episode 391: How Much of the Quantum Tech Boom Is Just Welfare for Physicists?
Episode 390: Have Facebook and Google Cornered the Market on Antitrust Troubles?
Episode 389: The FTC Jumps Into Llog4j Cleanup with One Foot
Episode 388: China Dive
---
Updates by Ukraine on Russian Invasion — more from Inside the SCIF

Inside the SCIF by JJ Green, WTOP - Issue #152, 24 February has details on... Breaking news Russian Invastion of Ukraine; Statement by Zelensky; Ukrainian Military; Joint Forces Operations; Commander Armed Forces of Ukraine; from Ministry of Foreign Affairs; US Security Alerts about cyberattacks; more.
From last week was SPECIAL REPORT: Crisis in Ukraine Part 1 — A conversation with Oksana Markarova, Ukraine's Ambassador to the US. She discusses Russia's aggression and Ukraine's resolve to fight it.

Target USA Podcast 319 was on: The US flips the information warfare script on Russia's Ukraine invasion plans
Jeff Prescott, Deputy to Linda Thomas-Greenfield, US Ambassador to the UN, explains how the US is using diplomacy and other tactics to try to stop Russia from invading Ukraine.
And "The Hunt" explored: Growth of Extremism in US and its Connection to Disinformation
JJ Green speaks with Dr. Elizabeth Yates, senior researcher at The National Consortium for the Study of Terrorism and Responses to Terrorism at the University of Maryland (START), whose research shows a "qualitative and quantitative transformation in domestic extremism."
---
Zelensky's Situation is Shakespearean; Russian Hit Squads - The Latest... from Jeff Stein's provocative - award-winning - "SpyTalk" series...

Feb 28: "Another Reason to Read SpyTalk" by Jeff Stein
We've been honored by Substack as 'unique'
Feb 25: "Zelensky Prepares to Go Down with the Ship" by Jeff Stein
Ukraine's president rebuffed US pleas to flee, an American associate tells SpyTalk
... "The tragedy of Zelensky is Shakespearean,"...
Feb 24: "Russian Spy Chiefs, Ukraine Hit Squads" by Jeff Stein
Listen now | Moscow's fearsome intelligence agencies provide the backbone for the attempted decapitation of Ukraine's government.

Feb 23: "The Die is Cast" by Jeff Stein
Russia's unholy war on Ukraine has begun
Feb 22: "Meet Putin's Top Enabler, FSB Boss Alexander Bortnikov" by Filip Kovacevic
The longtime internal security chief has a major hand in Ukraine intrigue and the liquidation of internal critics alike
Feb 18: "Putin's Brain" by Jeff Stein
Former NIO Russia expert Angela Stent says the Kremlin strongman is hard to figure
Feb 17: "A Spy's Cure" by Jeff Stein
Meet Ron Capps, a war-scarred intelligence veteran 'writing his way home'
Feb 13: "In Shadow of War, Moscow Pushing for 'Spy' Swap" - by Olga Lautman
Kremlin media revives push for US release of arms dealer Viktor Bout, the infamous "merchant of death."
Feb 11: "Meet Russian Spy Boss Sergey Naryshkin" by Filip Kovacevic
The SVR chief pegs his rise to a chance meeting with Putin in the bowels of the KGB's Leningrad Office
---
Putin's Strategic Blunder - Latest Insights from Jack Devine of Arkin Group
The Arkin Group's Feb 24 "In Other News" letter to private clients by former CIA Deputy Director, Operations... Officer Jack Devine features...
Putin's Strategic Blunder.
Sanctions on the Horizon and Their Effects.
Active Measures and Information Warfare.
Follow link here to read analyses and predictions given to their private clients on the topics from last week. There is sometimes a delay of seven days before the above topics will appear at this link.
---
Section III - BROUGHT TO OUR ATTENTION BY MEMBERS
Russian Oligarchs Move Yachts as U.S. Looks to 'Hunt Down' and Freeze Assets - CNBC, 28 Feb 2022
Superyachts owned by Russian billionaires who have ties to President Vladimir Putin are on the move as the United States and its allies prepare further sanctions on their property following the invasion of Ukraine.
Data reviewed by CNBC from Marine Traffic shows that at least four massive yachts owned by Russian business leaders have been moving toward Montenegro and the Maldives since a wide array of sanctions were announced in recent days by leaders from around the world, including the U.S. Treasury targeting Russia's central bank. The Maldives doesn't have an extradition treaty with the U.S., according to Nomad Capitalist.
The property of targeted Russian executives is likely to take another hit, as the Biden administration recently announced the creation of a taskforce that will take aim at their lucrative assets, including yachts and mansions. France is putting together a list of properties owned by Russian oligarchs, including cars and yachts, that could be seized under sanctions by the European Union.
"This coming week, we will launch a multilateral Transatlantic task force to identify, hunt down, and freeze the assets of sanctioned Russian companies and oligarchs – their yachts, their mansions, and any other ill-gotten gains that we can find and freeze under the law," a White House's recent tweet reads.
With that, some of Russia's wealthiest are moving their boats to other locations, potentially with the hope they can avoid having those items seized.
Article here

'Mama, this is so hard:' Ukraine UN Envoy Reads Out What He Claims Are the Final Text Messages Sent by a Slain Russian Soldier - Business Insider 28 Feb 2022
Ukraine's ambassador to the United Nations condemned Putin in another fiery speech on Monday, reading out text messages he claimed were an exchange between a slain Russian soldier and the man's mother.
While speaking to the UN General Assembly, Sergiy Kyslytsya presented "an actual screenshot" of the messages found on the phone of the dead soldier, noting that the messages had been sent "several moments before" the soldier was killed.
Kyslytsya read out the exchange in Russian, starting with the mother asking her son if he is "really in training exercises."
"Mama, I'm no longer in Crimea. I'm not in training sessions," the soldier replied, per Kyslytsya's speech.
... "We are bombing all of the cities together, even targeting civilians. We were told that they would welcome us, and they are falling under our armored vehicles, throwing themselves under the wheels and not allowing us to pass."
Article here

Unraveling 'Knotty' Problems: ONR Helps Launch New Academic Center for National Security Innovation - Office of Naval Research, 3 Dec 2021
Recognizing the modern need for bold answers to complex naval challenges, the Office of Naval Research (ONR) has sponsored the creation of Stanford University's Gordian Knot Center for National Security Innovation (GKC)—a new academic center dedicated to helping the U.S. government re-envision its approach to national security issues. The GKC officially launched on Nov. 30.
"A Gordian Knot is a metaphor for an intractable problem," said Chief of Naval Research (CNR) Rear Adm. Lorin C. Selby. "Today, our nation faces many Gordian Knot problems, from near-peer competition to non-state actor threats, as we reimagine what naval power looks like in the 21st century. We're seeking new disruptive technologies, new operational concepts, and new types of program management and mindsets.
"I believe this decade, the 2020s, will be pivotal to the success of our nation," Selby continued. "I'm excited to help launch the Gordian Knot Center and look forward to seeing how the creativity, innovation and intellectual prowess of its students will strengthen the Navy and Marine Corps of the future." Announcement here

Russian Ransomware Hackers Pledge Support to Putin and Immediately Have Secret Chats Exposed by Ukrainian Leaker - Independent, 1 Mar 2022
'F*** the Russian government', the leaker said in their message. 'Glory to Ukraine!'
A ransomware cabal that pledged support for Russia's invasion of Ukraine has been hacked.
A cache of chat logs belonging to the Conti ransomware gang leaked online by an insider who objected to their support of Vladimir Putin.
"Fuck the Russian government", the leaker said in their message. "Glory to Ukraine!"
The leak, shared with malware research group VX-Underground, contained 400 files of tens of thousands of chat logs in Russian dating back to January 2021; the group only formed in mid-2020.
The gang provides ransomware-as-a-service, letting customers buy access to its attack facilities. Estimates suggest the group was received over $30 million in ransomware payments to date. Reportedly, the chat logs contain Bitcoin addresses and payments made to the gang. Article here

Can Intelligence Tell How Far Putin Will Go? - War on the Rocks, 28 Feb 2022
In a press conference at the end of last week, U.S. President Joe Biden said he was "convinced" that Russian President Vladimir Putin had decided to invade Ukraine. Asked why, he said simply: "We have a significant intelligence capability."
Understanding the intentions of a foreign autocratic leader, particularly one shielded from the outside world and reliant on a small group of trusted advisors, is the Holy Grail for any intelligence service. America's spies, and their British colleagues, appear to have succeeded in that quest. We in the public are unlikely to know how until the relevant documents are declassified decades from now. But history can offer some hints about how Biden knows what he knows and why he has chosen to disclose some of this information publicly. Article here

Ukraine Update – Putin Looking For a Way Out? - Faddis, AND, 27 Feb 2022
Russia is now getting ready to sit down with talks with Ukraine to discuss an end to the conflict it started only days ago. Putin has put his nuclear forces on alert and pointedly had his strategic bombers come up on the radio frequencies he knows we monitor. This is an obvious means of signaling to the West that it should not push him too far. These are not the actions of a nation that is busy winning a war. These are the actions of a regime that is beginning to understand that it has started something that has turned out to be much more painful than anticipated. Can Russia still win this war? Maybe, but maybe not at what Putin deems an acceptable cost. Article here

What Does Putin's Nuclear Sabre Rattling Mean? - New Yorker, 1 Mar 2022
The Russian leader's incendiary references to the bomb have revived fears from a bygone era.
Either out of political desperation or military conceit, Vladimir Putin is playing the nuclear card in the crisis spawned by his invasion of Ukraine. Putin's war has taken on global dimensions, even though the Ukrainians are the only ones fending off Russian forces on the ground. In Putin's incendiary harangue announcing the invasion last week, one ominous sentence from the Russian leader threatened more than Ukraine. "Whoever tries to interfere with us," he warned, "should know that Russia's response will be immediate and will lead you to such consequences as you have never experienced in your history." He said that Russia "is today one of the most powerful nuclear states."
Putin went further on Sunday in a bizarre meeting with his long-serving defense minister, Sergey Shoygu, and the legendary military strategist General Valery Gerasimov. Putin sat at the head of a long table fit for a banquet. His commanders, who looked like deer caught in the headlights, clustered together at the distant far end. Article here

The War in Europe! Will the Russian War Result in New Genocides? - Z Wojcik, Polonia Institute, 25 Feb 2022
Secrets of the wars in Central Europe.
The political map of the world has changed drastically by the collapse of the Soviet Bloc. Today people know a lot about the battles during WWI that took place in Western Europe. Much less visible are the war struggles that took place in Central Europe, specifically on the territory of Poland. See e.g. A. Chwalba "The People of Poland War 1914-1918" [1]. Historians, intelligence officers, and politicians did not pay attention to these areas of human habitats, which was a terrible mistake that had led to a much more terrible WWII. An example is a bad decision made by the Prime Minister of the UK, N. Chamberlain, to let Hitler expand into the center of Europe, Sudetenland, and then soon after, encouraged Hitler and Stalin to attack and take over Poland. Thus, the terrible WWII erupted.
Why has all this happened? What can be done to stop massive human suffering starting in Europe and then spreading throughout the world? What are the roots of the geopolitical map leading to the world wars? Can the roots that grow world wars be cut off once and for all to stop the evil growths? Was anything done already? Could WWIII erupt, and if so, how the nuclear Armageddon of the world could be prevented? Article here

VIDEOS and EVENTS Suggested by Members
David Ignatius interviews Ric Prado: Author, "Black Ops: The Life of a CIA Shadow Warrior" - WPost Live, 3 Mar 2022
Enrique "Ric" Prado is a 25-year veteran of the CIA where he was a station chief and a former member of the agency's so-called Special Activities Division performing paramilitary covert action. On Thursday, 3 March at 11:30 a.m. ET, Washington Post columnist David Ignatius speaks with Prado about his experience as the highest-ranking covert warrior to shed new light on the shadow wars the United States has fought since Vietnam, as written in his new memoir, "Black Ops: The Life of a CIA Shadow Warrior."
To Register to attend, do so here

60 Minutes – How Secure Is America's Electric Grid? - 27 Feb 2022

60 Minutes Journalist Bill Whitaker reported on the disturbing lack of physical security requirements for the electric grid. Watch the full report here:
This report was produced by Graham Messick and Jack Weingart .
People interviewed: • Jon Wellinghoff, former FERC Chairman; • Granger Morgan, Carnegie Mellon University;
• Michael Mabee, GridSecurityNow.org; • Dr. Liz Sherwood-Randall, White House Homeland Security Advisor;
• Anne Neuberger White House Deputy National Security Advisor, Cyber & Emerging Tech, National Security Council.
One of the remarkable admissions by the government was when Dr. Sherwood-Randall said:
"In my view as the government, we can't impose the regulations you're suggesting."
Exactly. The problem is that the electric utility industry is self-regulated. They do not want to add security "requirements" themselves. Meanwhile, the government thinks it does not have the authority to mandate requirements. Historically the industry fights any push for legislation giving government the authority to issue requirements.
60 Minutes Video here
Also see: "60 Minutes – How secure is America's electric grid? by Michael Mabee, 28 Feb 2022"

FBI: Decoding the Cyber Threat
We sit down with Deputy Assistant Director Tonya Ugoretz to discuss the evolution of the cyber threat—and the impacts these threats have on all of us. 33 min video here
Full transcript and audio download here.

NSA - NCM: Japanese Diplomatic Secrets - 24 Feb 2022
National Cryptologic Museum's Rob Simpson and Spencer Allenbaugh present and discuss Japanese Diplomatic Secrets, a book lost for years and unearthed in 1979. 7 min video here
Also by "NSA - NCM: Introduction to Steganography" - 23 Feb 2022
The National Cryptologic Museum's Director of Education, Jen Wilcox, provides an overview and examples of Steganography, the art of hiding a secret message in something that is not secret.
20 min video here

---
Section IV - Books, Research Requests, Jobs, Obituaries
Books — Newly Released, Overlooked, Forthcoming
Spin Dictators: The Changing Face of Tyranny in the 21st Century
by Sergei Guriev, Daniel Treisman
(Princeton Univ Press, Apr 2022)
"Guriev and Treisman have written a brilliant book, identifying and explaining a new type of autocracy. Spin Dictators is an instant classic―a must-read for anyone interested in understanding the resilience of these dictatorships as well as their possible future demise."―Michael McFaul, former U.S. ambassador to Russia and author of From Cold War to Hot Peace: An American Ambassador in Putin's Russia
How a new breed of dictators holds power by manipulating information and faking democracy Hitler, Stalin, and Mao ruled through violence, fear, and ideology. But in recent decades a new breed of media-savvy strongmen has been redesigning authoritarian rule for a more sophisticated, globally connected world. In place of overt, mass repression, rulers such as Vladimir Putin, Recep Tayyip Erdogan, and Viktor Orbán control their citizens by distorting information and simulating democratic procedures. Like spin doctors in democracies, they spin the news to engineer support. Uncovering this new brand of authoritarianism, Sergei Guriev and Daniel Treisman explain the rise of such "spin dictators," describing how they emerge and operate, the new threats they pose, and how democracies should respond. Spin Dictators traces how leaders such as Singapore's Lee Kuan Yew and Peru's Alberto Fujimori pioneered less violent, more covert, and more effective methods of monopolizing power. They cultivated an image of competence, concealed censorship, and used democratic institutions to undermine democracy, all while increasing international engagement for financial and reputational benefits. The book reveals why most of today's authoritarians are spin dictators―and how they differ from the remaining "fear dictators" such as Kim Jong-un and Bashar al-Assad, as well as from masters of high-tech repression like Xi Jinping. Offering incisive portraits of today's authoritarian leaders, Spin Dictators explains some of the great political puzzles of our time―from how dictators can survive in an age of growing modernity to the disturbing convergence and mutual sympathy between dictators and populists like Donald Trump.
Book may be ordered here
---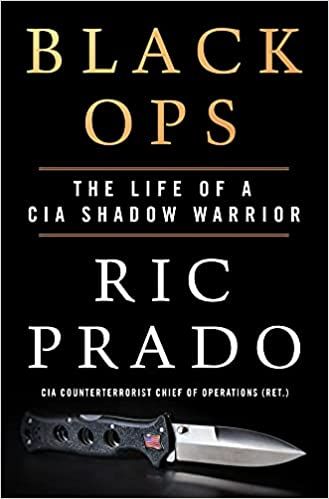 Black Ops: The Life of a CIA Shadow Warrior
by Ric Prado
(St. Martin's Press, March 2022)
A memoir by the highest-ranking covert warrior to lift the veil of secrecy and offer a glimpse into the shadow wars that America has fought since the Vietnam Era.
Enrique Prado was the son of a middle-class Cuban family caught in the Castro Revolution. His family fled to America. Fifty years later, the Cuban refugee retired from the CIA after two decades operating in the shadows. Ric and his fellow CIA officers fought a little-seen and virtually unknown war to keep USA safe from those who would do it harm.
After duty stations in Central, South America, and the Philippines, Ric became Deputy Chief of Station and co-founding member of the Bin Laden Task Force in 1995. Three years later, after serving as head of Korean Operations, he took on the mission to re-establish a once-abandoned CIA station inside a hostile nation long since considered a front line of the fight against Islamic terrorism. He and his team carried out covert operations and developed assets that proved pivotal in the coming War on Terror.
This is his memoir of a life in the world of assassins, terrorists, spies, and revolutionaries. He also provides an appreciation for the courage, creativity, and dedication of the Agency's Special Activities Group and its elite shadow warriors.
Book may be ordered here.
---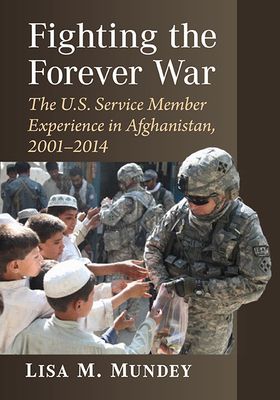 Fighting the Forever War: The U.S. Service Member Experience in Afghanistan, 2001-2014
by Lisa Mundey
(McFarland, Feb 2022)
During two decades of fighting in Afghanistan, U.S. service members confronted numerous challenges in their mission to secure the country from the threat of al-Qaeda and the Taliban and assist in rebuilding efforts. Because the wars in Iraq and Afghanistan occurred simultaneously, much of the American public conflated them or failed to notice the Afghanistan War; and most of the war's archival material remains classified and closed to civilian researchers. Drawing on interviews and letters home, this book relates the Afghanistan War through the experiences of American troops, with firsthand accounts of both combat and humanitarian operations, the environment, living conditions and interactions with the locals. Mundey is an American and military historian who has worked both in academia and U.S. Army history. She has written extensively on U.S. operations in Afghanistan. She lives in Saratoga Springs, New York.
Book may be ordered here.
---
Novelist Seeking Your Experiences Serving 1950s Berlin and London
I am currently writing a spy novel that takes place in 1952 in Berlin, Germany and London, England. For research purposes, I am looking to interview intelligence officers who worked in either of these locations during the 1950s.
Replies to Ellen Butler, International Bestselling Author, ellen@ellenbutler.net, or visit https://www.ellenbutler.net
Call for Papers: "Imagining a New U.S. National Security Act for the 21st century" - Harvard's Kennedy School, Belfer Center, 16 Dec 2021 - Cash Prizes from $5,000 to $1,000
Imagine if you woke up tomorrow to news of: A massive cyber-attack that irreparably damaged financial markets and shut down critical infrastructure, or A significant conventional defeat due to strategic surprise like happened at Pearl Harbor, or The release of a manufactured pathogen that marks the beginning of a new global pandemic. Each of the scenarios above, and others, could be caused in part by a catastrophic intelligence failure. Drawing on the lessons of World War II and in the context of the impending Cold War, the United States Congress passed the National Security Act of 1947 to address institutional challenges and to set favorable conditions for U.S. intelligence and national security. Now, nearly a quarter of the way through the 21st century, the National Security Act of 1947 remains the bedrock of the U.S. national security enterprise, but in a world in which the threats and challenges have dramatically changed. We pose an overarching question: If you were starting from scratch, what might a National Security Act for the next 75 years contain to address current shortcomings and to improve intelligence capabilities, structures, and organizations to meet requirements in the years ahead? The Intelligence and Applied History Projects at Harvard's Belfer Center invite submissions for an essay contest on imagining a new U.S. National Security Act for the 21st century. Essays should consider the rise of China, technological advances, globalization, changes in U.S. relative power, redefinition of national security to include economic and cyber issues, espionage at scale, compression of decision time, and climate change—among other trends you deem important—and how these factors might drive a paradigm shift for U.S. intelligence and national security in general. As you examine this question and possible approaches to a reformed national intelligence enterprise, we invite you to provide a framework for new legislation along with ideas for what the United States should prioritize. The best papers should address the national interests at stake and the most pressing challenges your construct is designed to address. What institutions, mechanisms, legal requirements, or other factors would you choose to create, merge, alter, or abolish and why? What efficiencies, benefits, and synergies are part of the big picture objective? Finally, what are the foreseeable impediments to your proposed changes and what is driving them?
This call for papers is open to members of the public. Papers will be evaluated by a panel of current and former US intelligence practitioners and knowledgeable academics. The top three papers will receive cash prizes of $5,000, $2,500, and $1,000. The top three authors will also be invited to participate in a panel discussion convened at Harvard (virtually or in person) in the Spring of 2022, in which they brief senior US intelligence officials on their papers, to commemorate the 75th anniversary of the National Security Act of 1947. With permission, the winning paper will be published in whole or in part in a Belfer Center product. Papers should be no more than 2500 words Times New Roman 12pt font in Word or PDF format, and must be received no later than March 18. Please email papers to: pbriscoe@hks.harvard.edu and maria_robson@hks.harvard.edu and include your name, contact email, and phone number.
More details here
Full-Time Assistant Professor of Criminal Justice (Intelligence Studies) - University of North Georgia, Dahlonega, GA
Job Summary: Type: Full-Time; Posted: 02/02/2022; Category: Criminal Justice; Job ID: 238891
The Department of Criminal Justice at The University of North Georgia invites applications for a full-time, tenure-track appointment at the rank of Assistant Professor of Criminal Justice at the Dahlonega campus. This position will focus primarily on Intelligence Studies. Special attention will be given to applicants who have four or more years of practitioner experience and the ability to manage applied analytic projects. The workload may require travel across campuses, teaching at off-campus teaching sites, and online teaching.
Responsibilities: Teach four undergraduate courses per semester to include Introduction to Criminal Justice; Maintain an active research agenda in an effort to produce scholarly publications; Assist in the advising of students enrolled in Bachelor of Science Degree Criminal Justice with an Intelligence Studies Concentration; Serve on University, College, and Departmental Committees; Teaching schedule may include assignments on other campuses, evening or on-line classes.
Required Qualifications: Ph.D. in Criminal Justice is required. Intelligence Studies, Homeland Security or a closely related field is preferred; Experience teaching Intelligence Studies at the university or college level; Successful candidates should be able to teach one or more of the following courses: Introduction to Intelligence, Fundamentals of Intelligence Analysis, or Methods of Intelligence; Ability to work collaboratively with all campus constituencies.
To explore this job or to apply, do so here
Recruiter Sought by Orbis Operations - McLean, VA
Recruiting Support:
Meets/speaks with hiring managers on a regular basis to discuss upcoming needs to vet, process and post all job requisitions on career website, job boards, university sites, and other resources as necessary
Coordinates with hiring manager(s) to develop job descriptions, and determine best recruiting strategies for position(s) in order to achieve continuous improvement
Actively sources and reviews all incoming applicant resumes from career site and various job boards/networking sites to determine qualified candidates for current and upcoming needs (pipeline)
Performs initial outreach to all potential candidates via telephone, email, and/or chat/message in order to complete first screening/interview stage
Completes detailed write-ups summarizing screening discussion to include in candidate profiles in ATS, and forwards to hiring managers for review if applicable
Schedules/manages all phone and in-person interviews between potential candidates and hiring managers
Maintains contact with passive, pipeline, and current candidates as necessary to ensure consistent communication and transparency throughout the full recruiting lifecycle, including: interview information, post-interview follow-ups, next steps, verbal offers, 6 month check-ins, potential referrals, etc.
Drafts letters of intent, contingent and firm offers to send to candidates, along with necessary security/clearance verification forms
Uploads active candidates to client/customer job portal, and assists in monitoring advancement through the process to keep candidate and team updated on forward movement or disqualifications
Conducts regular follow-up meetings with hiring managers to determine the effectiveness of recruiting plans and implementation
Researches and recommends new potential sources to engage with both active and passive candidates

Qualifications:

Bachelor's degree in human resources, business administration or similar relevant field
5 years of experience in talent acquisition, preferably within the government sector
In-depth knowledge of full-lifecycle recruiting and employer branding techniques
Familiarity with a variety of different screening/interview methods
Hands on experience with posting jobs on social media, job boards, as well as circulating job openings to networking outlets
Experience with HRIS, ATS, sourcing and recruitment Marketing tools, preferably Paycor
Ability to motivate employees for potential referrals
A sense of ownership and pride in your performance and its impact on the company's success
Critical thinker with problem-solving skills
Good time-management skills
Great interpersonal and communication skills, and the ability to collaborate with other members of the HR team, as well as hiring managers
Strong knowledge of Human Resources law

APPLY HERE Search through listings for "Recruiter"

Liberty University in Lynchburg, VA is seeking a full time, residential, Assistant Professor to teach Intelligence and National Security courses in the School of Government.
Courses support a curriculum which features a major or minor field of study in Strategic Intelligence Studies and include Introduction to Intelligence, Intelligence Analysis, Ethics in Intelligence, History of Intelligence, Intelligence and Military Operations, Strategic Intelligence, Counter Intelligence, Terrorism, Counter-terrorism and Psychological Operations. A minimum of a Master's Degree and extensive experience in the Intelligence profession is required. Liberty University is located in Lynchburg, VA, 3 hours south of Washington, D.C. It is a private, Christian, liberal arts, accredited institution with 15 colleges and schools. The modern campus at Liberty Mountain supports 15,000 residential students, Division I sports and over 115,000 online students. Liberty has a large and thriving Army and Air Force ROTC presence. Details on the job are here. Questions? Contact tcothron1@liberty.edu.
Tenure-Track Assistant Professor in Intelligence, Embry-Riddle Aeronautical University, Daytona Beach, FL
Job Description: The Department of Security Studies and International Affairs (SSIA) at Embry-Riddle Aeronautical University, Daytona Beach, FL., invites candidates to apply for a tenure-track Assistant Professor position in Intelligence (GEOINT). The successful candidate should have experience in one or more of the domains related to intelligence and security with skillsets in technologies such as Geospatial Intelligence, Remote Sensing using Unmanned Aircraft Systems (UAS), satellite imagery, as well as spatial analyses using Geographic Information Systems (GIS).
The successful candidate will contribute to SSIA's interdisciplinary Homeland Security and Intelligence program. In addition, the candidate will support the department and college to help integrate technology into the existing Homeland Security & Intelligence and Global Conflict Studies undergraduate degree programs as well as other programs external to the department. Primary tasks include undergraduate teaching and research, student advising, and relationship building with external organizations and agencies. The position requires teaching flexibility to cover a variety of courses in geospatial intelligence, geographic information systems, and their applications across a broad range of intelligence and security issues. Additional duties include scholarship, professional development, committee participation, and other activities to support the Department. This is a nine-month position with the possibility of summer teaching assignments. Position available August 2022.
Qualifications: An earned doctorate in intelligence-related discipline such as Geospatial Intelligence, Security Studies, Political Science, Remote Sensing, or related field is preferred. Special attention will be given to candidates with Intelligence Community experience and demonstrated success in securing and managing applied analytic projects. Knowledge of technical as well as policy and procedural aspects of geospatial intelligence and its applications is a plus. An exceptional candidate who is ABD (with an expected completion date within six months of the hire date) will be considered.
More info or to apply
Also being sought at Embry-Riddle [ERAU] in Daytona Beach, FL
Tenure-Track Assistant Professor in Cybersecurity
Job Description: The Department of Security Studies and International Affairs (SSIA) at Embry-Riddle Aeronautical University, Daytona Beach, FL., invites candidates to apply for a tenure-track Assistant Professor position in cybersecurity. We are seeking applicants whose research focuses on various aspects of the intersection between cyber technologies and human security. The successful candidate should have experience in one or more of the domains related to computer and network technologies, cybersecurity tools and incident response, digital forensics, cybercrime, social impacts of cyberspace, and cyber law and policy. Applicants with research interests/specializations in cybersecurity for GIS/geospatial analysis, unmanned aircraft systems, remote sensing, spatial analysis, and/or avionics are considered a plus.
The successful candidate will contribute to SSIA's interdisciplinary Homeland Security program. In addition, the person will support the department and college to help the department to integrate technology into the existing Homeland Security & Intelligence and Global Conflict Studies undergraduate degree programs as well as other programs external to the department. Primary tasks include undergraduate teaching and research, student advising, and relationship building with external organizations and agencies. The position requires teaching flexibility to cover a variety of courses in cybersecurity, digital forensics, and cybercrime. Additional duties include scholarship, professional development, committee participation, and other activities designed to support the Security Studies & International Affairs Department. This is a nine-month position with the possibility of summer teaching assignments. Position available as early as January 2022.
Qualifications: An earned doctorate in a cybersecurity-related discipline such as Computer Science, Information Technology, or Cybersecurity Engineering or related field; record of academic publishing; and grant proposal development. Must have knowledge of technical as well as policy and procedural aspects of cybersecurity. An exceptional candidate who is ABD (with an expected completion date within six months of the hire date) will be considered.
More info or to apply
Adjunct Faculty, Security Studies and International Affairs
Seeking to create a pool of local adjunct (part-time) faculty talent to join the Security Studies and International Affairs Department in the College of Arts & Sciences.
The Security Studies and International Affairs Department is the home to two degree programs: Bachelor of Science in Homeland Security; and Bachelor of Science in Global Conflict Studies.
Qualifications: Applicants must possess a master's degree or higher with 18 graduate hours in the discipline they intend to teach.
More info or to apply
---
Kissa Guilsher, State Department/CIA Case Officer, wife of CIA Trailblazer, John Guilsher
Catherine "Kissa" Guilsher, 88, Interpreter for the US Department of State and wife of a distinguished, former CIA Operations officer/Trailblazer, died 14 February 2022 in Lenox, MA following heart surgery.
Kissa Guilsher's given name was Catherine, but she preferred "Kissa" (pronounced KEY-sa), a shortened version of the Russian word for "pussycat," and the affectionate name she was called by her grandmother.
Kissa had been a resident of Arlington, VA for over 50 years. She and her twin sister were born in Belgrade Yugoslavia in 1933 to émigré parents who fled Russia during the Russian Revolution and settled in Belgrade in the mid-1920s. She grew up in an enclave of Russian nobility in Belgrade. In her early childhood, she learned several languages and took up ballet, which became a passion for many years, culminating in her acceptance to the Belgrade National Theatre Corps de Ballet at the age of 16. She had few memories of a bucolic childhood but erased by the hardship and hunger associated with WWII and the initial German and subsequent Soviet occupation of Yugoslavia. Her parents lost their jobs and were stripped of Yugoslav citizenship when Yugoslav President Tito broke with the communist bloc in 1948. Everyone of Russian heritage who did not travel to the Soviet Union with the retreating Soviet army was declared "an enemy of the state." The family could tell where this was heading and decided to sell all possessions, converting them into jewelry to be able to leave the country. With exit visas obtained, the jewels were hidden in the belly of Kissa's teddy bear, which she clung to as they crossed the border, as the family fled to a refugee camp in Trieste, Italy. They subsequently emigrated to the US where she abandoned ballet and focused on academic studies. She graduated from George Washington University with a BA in French Literature.
Kissa was fluent in Russian, Serbo-Croatian, French, and English and had conversational Italian and German. In 1955, Kissa met John Guilsher, whose family hadalso fled from Russia and settled in America. He was working for the National Security Agency at the time. Once she finished college and became a citizen in 1957, they were married in London, where John had been sent by his new employer, the Central Intelligence Agency. She used her Russian language skills to Interpret for the State Department during the Cold War years (1971-76), traveling with delegations around the US during various cultural and scientific exchanges, including the Apollo-Soyuz crew following their successful space mission in 1975. She also assisted her husband John, with clandestine operations in Moscow as he evaded KGB surveillance while meeting with famed Soviet spy Adolf Tolkachev, a tale of espionage that was documented in the book "The Billion Dollar Spy" by David Hoffman. She also accompanied her husband on tours of duty in various Western European capitals.
After her husband retired, she volunteered as a docent at Hillwood Estate, where she guided visitors using her linguistic skills and knowledge of Russian history and antiques.
Mrs. Guilsher was a member of the Russian Nobility Association and of St. Nicholas Cathedral in Washington. She was an avid traveler and voyaged extensively in retirement across the globe. She was particularly fond of being in the mountains and "felt better the higher she went."
Kissa is survived by her three children and other family.
Services will be held 4 March 2022, 10:30 a.m., at the Russian Orthodox Cathedral, 3500 Massachusetts Ave. Washington, DC. Father Valery Shemchuk presiding.

---
AFIO EDUCATIONAL EVENTS IN COMING TWO MONTHS....
Virtual =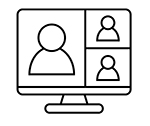 ; In-Person =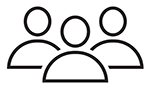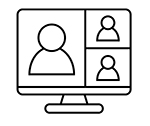 Thursday, 3 March 2022, 7 pm CST - Zoom Webinar - John Lenczowski PhD, former NSC Staffer/Expert discussing "Chinese Influence Operations in the U.S. at this AFIO San Antonio Chapter Virtual Event
The AFIO Now program interview will be conducted by James Hughes, AFIO President, a former CIA Operations Officer.
Dr. John Lenczowski discusses the psychological disarmament of the decision-making elites in the U.S. and in the rest of the West which has led to the greatest theft of intellectual property the U.S. has ever experienced. The Chinese use the media, academic institutions, think tanks, business community, politicians, Hollywood as a tool for their massive propaganda operations, Dr. Lenczowski explains. The interview runs 44 minutes. A must see AFIO Now. John Lenczowski currently serves on the AFIO National Board.
The 30 minute online social time has been dropped and this meeting begins promptly at 7 p.m. for civilians and 1900 hrs for former military. Virtual links will be forwarded closer to the date of the program.
Questions or to participate, contact John Franklin, President, AFIO San Antonio Chapter, at satxafio@gmail.com or 210 863-0430.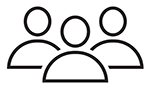 Wednesday, 9 March 2022, 11:30am - San Francisco, CA - The AFIO Andre LeGallo Chapter hosts Thomas Fingar discussing "Lessons from Intelligence Reform."
Dr. Thomas Fingar will discuss his book "From Mandate to Blueprint: Lessons from Intelligence Reform," addressing how he defined and prioritized challenges, why he created a new organization inside another new organization and how he maintained best in the world intelligence support to U.S. officials while implementing needed reforms.
Location: Basque Cultural Center, 599 Railroad Ave, South San Francisco, CA 94080. Google maps link to location.
Timing: 11:30am no host cocktail; meeting and luncheon at noon.
To attend: Eventbrite registration is here. Reservation and pre-payment is required before 1 March 2022. The venue cannot accommodate walk-ins.
Questions?: Please contact Mariko Kawaguchi, Board Secretary at afiosf@aol.com or Mariko Kawaguchi, c/o AFIO, PO Box 117578, Burlingame, CA 94011.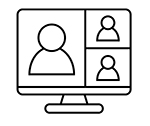 Thursday, 17 March 2022, 12:30 - 1:30 pm PST - GoToMeeting - AFIO LA Chapter hosts TD Barnes on "The Genesis and Evolution of CIA's Area 51"
Our next L.A. AFIO meeting will feature guest speaker Thornton D. "TD" Barnes on "The Genesis and Evolution of the CIA's Area 51." The presentation will cover Area 51 and the U-2 and A-12 projects, the MiG exploitation project, and our pioneering stealth.
Two National Geographic Channel documentaries feature Barnes: Area 51 Declassified and CIA—Secrets of Area 51. Numerous documentaries on the History Channel, the Discovery Channel, the Travel Channel, C-Span, and others also feature him, most recent, the Fox Nation aired August 2021. Barnes is the author of several books, including The CIA Area 51 Chronicles, a three-book series about the CIA at Area 51 and a new release, CIA Station D - Area 51. Barnes lives in Henderson, NV.
To RSVP to virtually attend, do so at AFIO_LA@yahoo.com
Questions to Chapter President Vince Autiero at afio_la@yahoo.com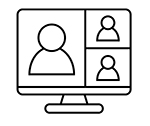 Thursday, 7 April 2022, 7 pm CST - Zoom Webinar - Major General Gary W. O'Shaughnessy will speak about careers in intelligence at this AFIO San Antonio Chapter Virtual Event
MG Gary O'Shaughnessy began his military service in 1960, when he was commissioned through the ROTC program. In 1962 he became a Communications Intelligence Officer and served several tours in Asia. He progressed in the military with assignment in the Security Service, Electronic Security Command, National Security Agency, and US Europe Command as the Director of Intelligence. General O'Shaughnessy currently serves on the AFIO National Board.
The 30 minute online social time has been dropped and this meeting begins promptly at 7 p.m. for civilians and 1900 hrs for former military. Virtual links will be forwarded closer to the date of the program.
Questions or to participate, contact John Franklin, President, AFIO San Antonio Chapter, at satxafio@gmail.comor 210 863-0430.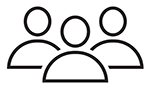 Friday, 8 April 2022 - McLean, VA - Registration has opened for this First of 2022 In-Person AFIO National Luncheon featuring David Ignatius and Toby Harnden
AFIO's first in-person event of 2022. We hope you will attend.
Speakers will be: David Ignatius, Associate Editor, Columnist, The Washington Post, and author, will be morning speaker; Toby Harnden, author of "The First Casualty: The Untold Story of the CIA Mission To Avenge 9/11" will speak following lunch.
Event will be held at DoubleTree-Hilton, 1960 Chain Bridge Rd, McLean, VA. Questions to annettej@afio.com
Registration has opened here.
---
Other Upcoming Events from Advertisers, Corporate Sponsors, and Others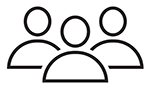 Thursday, 10 March 2022, 11:30am - 2pm - Vienna, VA - CIRA National Luncheon & 2021 Salvetti Award Presentation
CIRA will be hosting their first national luncheon of 2022. And will be using the occasion to present the 2021 Salvetti Award to Robert (Bob) Wallace. A keynote speaker (TBA) will discuss the 75th Anniversary Program.
For details on the program, precise location, meal, fee, or to make your reservations, visit CIRA's website here.
You must be a current member of CIRA to access this site.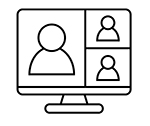 Sunday, 20 March 2022, 2 - 3:30 EDT - virtual - Near the End of All Things: Able Archer 1983 & History to Novel - sponsored by The Cold War Museum
You Know How Close the World Came to Ending During the Cuban Missile Crisis in 1962. But Did You Know That 21 Years Later Mutually-Assured Destruction Almost Occurred Again? And This Time One Side (Ours) Didn't Even Know Until the Last Second That We Were Right on the Edge. A Breath Away From the End of All Things: Able Archer 1983 and Turning the History into Fiction
In 1983, the U.S. and the Soviet Union came very close to nuclear war—without the U.S. being aware at the time of the extreme danger of the situation until things had advanced very far toward nuclear war.
The Soviets had become convinced that the 1983 version of an annual NATO exercise known as Able Archer was not the routine military exercise that it in fact was, but instead was the pretext for a first strike against the Soviet Union.
What had happened was a combination of some added realism in the NATO war simulation, including, as Wikipedia notes, "a new, unique format of coded communications, radio silences, and the participation of heads of states," AND unusually tense relations between the Soviets and the West at that time, especially about pending new installation of Pershing nuclear missiles in Europe. When the Soviets heightened their actual defense status in ways that clearly indicated nuclear war was close at hand, only following a U.S. General's advice against responding in kind managed to de-escalate the situation in time.
Brian Morra was an Air Force Intelligence officer during this crisis, serving in some of the locales that were important to Able Archer 1983. He'll be talking with us about The Able Archers, the first in his series of forthcoming novels relating to these events and subsequent ones. After describing why he decided to write this book, he'll explain how he chose his two main characters (one AF intelligence, the other GRU), what the key Able Archer historical events were, and how he's thinking about Able Archers series of novels going forward. This is a chance to not only learn about this key historical event but also to discover how writers of historical fiction who are serious about getting the history right try to do that while creating an engaging story line that will provide a way for people who otherwise might not be interested in history to engage with it through the eyes of the fictional characters on various sides of the events.
Cost: $20, 100% of which is a contribution to the Cold War Museum.
Location: ONLINE via ZOOM Webinar platform. Eventbrite ticket buyers will receive a link to the virtual room on the Zoom platform where this event will take place. We are recording the whole event, including the Q&A, for the Museum's archives.
Register here
Agenda: • 1:30-2:00. Participants arrive in the Zoom room online; • 2:00-2:05. Jason Hall, Executive Director of the Cold War Museum, introduces the Museum and Brian Morra; • 2:05-3:00. Brian presents on the history of Able Archer '83 and how he used that history as the framework for his historical novel; • 3:00-3:30. Q&A opportunity for the audience.
Questions? Call or email Jason Hall, 703-283-4124 (cell), jason@coldwar.org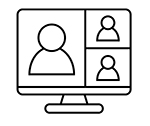 Wednesday, 23 March 2022, 3 - 4:30 PM EDT - Virtual - The OSS Society hosts Virtual Conversation with Drs Robert Gates and Michael Vickers
This first of 2022 "Oh So Social" virtual one-on-one conversation by The OSS Society features Dr. Robert Gates and Dr. Michael Vickers.
Speaker bios, program information, and to register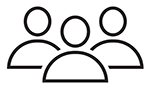 Thursday, 7 April 2022 at 6:30 - 7:30pm EST - Washington, DC - Dr Harlan Ullman discusses "How Massive Attacks of Disruption are an Existential Danger to the U.S. and World" - at this in-person event at The City Tavern Preservation Foundation
The City Tavern Preservation Foundation, an organization established for the preservation of the oldest and last remaining Federal era tavern in Washington, DC, invites AFIO members, at no cost, to attend a discussion and book signing with Harlan Ullman for his latest book: The Fifth Horseman and the New MAD: How Massive Attacks of Disruption Became the Looming Existential Danger to a Divided Nation and the World at Large.
Dr. Harlan Ullman is a globally recognized thought leader and strategic thinker. Among his better known innovative concepts are: "shock and awe" "A Brains Based Approach to Strategic Thinking"; and "Massive Attacks of Disruption. "
A former naval person and Swift Boat skipper in Vietnam who carried out over 150 combat missions, and later, commanded a destroyer in the Persian Gulf, he has advised heads of government and industry. He has also chaired several companies.
He lays out the issues and makes major recommendations to repair a broken government, infrastructure, and in many ways a flawed national security policy and organization. He is UPI's Arnaud de Borchgrave distinguished columnist and a Contributor to The Hill
No Charge to attend but reservations required and can be made at this Eventbrite link.
Event location: City Tavern, 3206 M St NW, Washington, DC 20007. Location on Google Maps.
To order a book, do so here at Amazon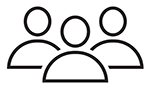 1 - 3 May 2022 - Tucson, AZ - Spies Lies & Nukes Conference
Join Valerie Plame and several of her legendary, highly decorated CIA colleagues as they dive into the secretive world of espionage. Hear intriguing, provocative, and sometimes shocking conversations on cyber attacks, covert actions, nuclear scams, recruiting real spies from those that lived in the "wilderness of mirrors" for years.

Speakers: Valerie Plame, Conference Host and former Covert CIA Ops Officer; James C. Lawler, former Senior CIA Ops Officer; Alma Katsu, former CIA and NSA Analyst; Marc Polymeropoulos, former Senior CIA Ops Officer; Rolf Mowatt-Larssen, former Senior CIA Intelligence Officer; Mary Beth Long, former Asst SecDef for Intl Security Affairs; Glenn Carle, former Senior CIA Ops Officer; Lucy Kirk, former CIA Chief of Station and Ops Officer; Jonna Mendez, former Senior CIA Intelligence Officer; Gary C. Schroen, former Senior CIA Intelligence Officer

Topics: Some of the topics that will be presented by our experts and panelists:
"Afghanistan: Ending the Forever War"; "What is the 'Havana Syndrome'?"; "Russian election hacking / cyberwarfare"; "SoulCatcher: How to recruit a spy"; "Women in the CIA"; "Spy Fiction: What is real and what isn't?"; "The Morality and Politics of Torture"; and "The Nuclear Threat."

Location: Hacienda del Sol Guest Ranch Resort - a beautiful and historic resort at 5501 N Hacienda Del Sol Rd, Tucson, AZ 85718.
More information or to register visit https://www.spiesliesnukes.com/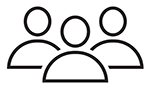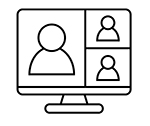 10 - 12 May 2022 - National Cryptologic Foundation General Membership Meeting (GMM) & 18th CCH Cryptologic History Symposium
HOLD THE DATE. The NCF General Membership Meeting & Annual Symposium took place in October for many years, but starting in 2022 the program will take place in May. It will be a hybrid (in-person and virtual) event. In addition to updates about the Foundation's activities and initiatives, the program typically includes guest speakers, a timely keynote address, and often an expert panel discussion. At times the meeting includes an In Memoriam tribute to Foundation members we have lost in the past year.
For updated information on this forthcoming May event, view the calendar here and click on links for both event at this page.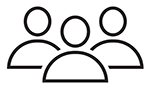 19-22 June 2022 - Treviso (near Venice), Italy - 2022 IAFIE and IAFIE-EC Conference and CFP
Theme: "Working Wicked Intelligence Challenges: Intelligence Research, Education-Training and Practice"
The 2022 CALL FOR PAPERS addresses engaging themes that combine the different Intelligence domains and disciplines with a look into the future challenges.
Read the Call for Papers to know the main Conference themes, requirements, deadline and the new IAFIE Study Group Initiative.
Those who had planned to attend and present papers at the postponed 2020 or 2021 Italy conference can resubmit their papers--or propose to present new papers--at the June 2022 Treviso-Venice Conference.
Presenters are encouraged to submit papers for publication in the Journal of Security, Intelligence, and Resilience Education (JSIRE). IAFIE announces the requirements for a peer-reviewed paper to be accepted for publication in the Call for Papers.
The Call for Papers includes details about Registration, Fees, Travel, and Accommodations along with additional tour options and partners/spouses' tour.
Conference includes a tour to Venice (free of charge) at the end of the Conference.
Event will be hosted by École Universitaire Internationale - Italy.
The Conference will take place in the territories that have witnessed the rise of the first structured Intelligence service in the world, and have always been the bridge between west and east, forefront observer of their evolution through time;
Be with us to live what freedom and Democracy are. Be with us to be a sign, a design for what freedom and democracy will be in the future.
We will meet in Treviso, near Venice, crossroad city that unites cultures, east-west, north-south for a vision of the global universe.
For more information, to respond to the CFP, or to register, do so here.
---
ITEMS FOR SALE AT AFIO FOR MEMBERS...
PopSocket for cellphones or tablets
Show your support to AFIO while enjoying the convenience offered by our AFIO Logo PopSocket. The PopSocket is most commonly used as a stand and as a grip for your mobile phone or tablet; handy for taking selfies, watching videos, and for texting. The PopSocket looks like a small button or sticker which, when closed, sticks flat to your mobile device. However, its accordion-like design enables it to pop open for use. The benefits of using a PopSocket make it a must-have accessory for your mobile phone or tablet. It also aids in keeping your phone from slipping off your hand during use, falling, or breaking.
Price: $15. Order this and other store items online here.
---
Caps - Dark Navy with Navy AFIO Logo
An authentic silhouette with the comfort of an unstructured, adjustable fit. Fabric: 100% cotton. Unstructured. Fabric strap closure with adjustable D-clip. Price: $30. Order this and other store items online here.
---
Duffel Bags - Royal Blue and Black with Full Color AFIO Logo This duffel has it all when it comes to value, style and organization.
600 denier polyester canvas with polyester double contrast; D-shaped zippered entry for easy access. Front pocket with hook and loop closure. End mesh pocket Easy-access end pockets. Four durable, protective feet and built-in bottom board for added strength. Web handles with padded grip. Detachable, adjustable shoulder strap.
Dimensions: 11"h x 19.75"w x 9.75"d; Approx. 2,118 cubic inches
Price: $50. Order this and other store items online here.
---
AFIO Mug with color glazed logo. Made in America. Sturdy enough to sit on desk to hold pens, cards, paperclips, and candy.
This handsome large, heavy USA-made ceramic mug is dishwasher-safe with a glazed seal. $35 per mug includes shipping. Order this and other store items online here.
---
Guide to the Study of Intelligence and When Intelligence Made a Difference
"AFIO's Guide to the Study of Intelligence" has sold out in hard-copy.
However, it is available in digital form in its entirety on the AFIO website here.

Also available on the website here are the individual articles of AFIO's history project "When Intelligence Made a Difference" that have been published to date in The Intelligencer journal. More articles will be forthcoming in future editions.
---
Disclaimers and Removal Instructions
Weekly Intelligence Notes (WINs) are commentaries on Intelligence and related national security matters, based on open media sources, selected, interpreted, edited and produced for non-profit educational uses by members and WIN subscribers.
REMOVAL INSTRUCTIONS: We do not wish to add clutter to inboxes. To discontinue receiving the WINs:
a) IF YOU ARE A MEMBER - click here: UNSUBSCRIBE and supply your full name and email address where you receive the WINs. Click SEND, you will be removed from list. If this link doesn't open a blank email, create one on your own and send to afio@afio.com with the words: REMOVE FROM WINs as the subject, and provide your full name and email address where you are currently receiving them.
b) IF YOU ARE NOT A MEMBER, and you received this message, someone forwarded this newsletter to you [contrary to AFIO policies]. Forward to afio@afio.com the entire WIN or message you received and we will remove the sender from our membership and distribution lists. The problem will be solved for both of us.
CONTENTS of this WIN [HTML version recipients - Click title to jump to story or section, Click Article Title to return to Contents. This feature does not work for Plaintext Edition or for some AOL recipients]. If you wish to change to HTML format, let us know at afio@afio.com. The HTML feature also does not work for those who access their e-mail using web mail...however NON-HTML recipients may view the latest edition each week in HTML at this link: https://www.afio.com/pages/currentwin.htm
---
WINs are protected by copyright laws and intellectual property laws, and may not be reproduced or re-sent without specific permission from the Producer. Opinions expressed in the WINs are solely those of the editor's or author's listed with each article. Notices in the WINs about non-AFIO events do not constitute endorsement or recommendation by AFIO. AFIO Members Support the AFIO Mission - sponsor new members! CHECK THE AFIO WEBSITE at www.afio.com for back issues of the WINs, information about AFIO, conference agenda and registrations materials, and membership applications and much more!
(c) 1998 thru 2022. AFIO, 7600 Leesburg Pike, Suite 470 East, Falls Church, VA 22043-2004. Voice: (703) 790-0320; Fax: (703) 991-1278; Email: afio@afio.com
---
About AFIO | Membership Renewal | Change of Address | Upcoming Events | Chapter Locations | Corporate/Institutional Memberships | Careers in Intelligence Booklet | Guide to the Study of Intelligence | Intelligencer Journal | Weekly Intelligence Notes | To Make A Donation | AFIO Store | Member-Only Section | Code of Ethics | Home Page
Click here to return to top.
---