---
Section I - INTELLIGENCE HIGHLIGHTS
Putin Allegedly Places His Senior Spies under Arrest for Faulty Ukraine Intelligence - 15 Mar 2022
There are growing indications that a number of senior Russian intelligence officials have been placed under arrest, reportedly because the Kremlin is blaming them for its stalled military campaign in Ukraine. Some intelligence officials are believed to have been detained and interrogated, while others are said to have been placed under house arrest in Moscow and St. Petersburg.
Information about the alleged detentions of senior intelligence officials first surfaced on Friday 11 March on Meduza.io, a Latvia-based news website run by dissident Russian journalists. The website quoted Irina Borogan and Andrei Soldatov, two longtime observers—and critics—of the Russian intelligence agencies. Two days later, the Sunday edition of the British newspaper The Times claimed that several senior members of the Russian intelligence agencies had been detained.
Intelnews Article here
Also see: "Kremlin arrests FSB chiefs in fallout from Ukraine chaos - The defenestration of several senior spies is a sign of Putin's growing fury towards the intelligence services" - The Times, 12 Mar 2022

America's Hesitation Is Heartbreaking - 14 Mar 2022
"When you're at war, you're at war," the saying goes, and if so, you have to accept the implications. So too in the present circumstance. The United States and its NATO allies are engaged in a proxy war with Russia. They are supplying thousands of munitions and hopefully doing much else—sharing intelligence, for example—with the intent of killing Russian soldiers. And because fighting is, as the military theorist Carl von Clausewitz said, "a trial of moral and physical forces through the medium of the latter," we must face a fact: To break the will of Russia and free Ukraine from conquest and subjugation, many Russian soldiers have to flee, surrender, or die, and the more and faster the better.
Thus far the Biden administration has done an admirable job of winning the information war, mobilizing the NATO alliance, and imposing crippling (if not yet complete) sanctions on the Russian economy. It has, it appears, sped the delivery of some weapon systems (notably Javelin anti-tank missiles and Stinger man-portable surface-to-air missiles) to Ukrainian forces. But beyond those measures to prosecute this proxy war as a war, it is stumbling.
The recent dustup about a Polish proposal to hand MiG-29 fighter planes to the United States to then pass to Ukrainian forces, the deficit being made good by spare U.S. F-16 fighters to Poland, is a prime example of this. On March 6, Secretary of State Antony Blinken told Face the Nation:
That gets a green light. In fact, we're talking with our Polish friends right now about what we might be able to do to backfill their needs if in fact they choose to provide these fighter jets to the Ukrainians. What could we do? How can we help to make sure that they get something to backfill the planes that they're handing over to the Ukrainians? We're in very active discussions with them about that.
Atlantic Article here

U.S. Veterans Start a 'Resistance Academy' in Ukraine. Will It Backfire? - 12 Mar 2022
American combat troops have come out of retirement to train Ukrainians in the fight against Putin's forces. And nobody knows what will happen next
Three days after the Russian invasion, Hannibal told me he was setting up a group of international military volunteers to fight for Ukraine.
Hannibal — who asked that Rolling Stone not reveal his name because of security concerns — had been a U.S. Army infantry officer with the 173rd Airborne Brigade. He'd joined up in 2005 after graduating from Yale, done multiple deployments to Afghanistan, and after getting out of the military, he'd bounced around in a variety of communications roles.
A burly middle-aged man who switched between enthusiastic appraisals of operas to technical analysis of high explosives midsentence, he'd also spent years in Ukraine, touring the front lines of fighting in Donbass about 10 times between June 2015 and August 2017 as a military-focused writer and analyst. He felt a connection to the country and the people, in part because he had also returned to America with a well-connected Ukrainian wife.
Two days after calling to tell me of his plan, Hannibal had assembled a small team of battle-tested former elite combat officers. Two days after that, I was standing with him and his crew in an old Soviet factory building on the outskirts of Lviv, in western Ukraine. Their footsteps echoed hollowly in its large empty rooms, thick dust clinging to their clothing as they planned a crash course in guerrilla warfare.
RollingStone Article here

What Putin Needs to Negotiate a Deal on Ukraine - 10 Mar 2022
For any outcome to be acceptable, Putin has to be able to portray himself, with the aid of his propaganda apparatus, as a winner.
One of the biggest questions about the war in Ukraine at this point is what Russian president Vladimir Putin's exit ramp would look like. He has too much of his standing and prestige invested in this expedition for the United States and its allies to expect him to execute a U-turn and a tail-between-the-legs withdrawal, even if Ukrainian resistance were to continue being as stubborn and effective as it has been so far. For any outcome to be acceptable, Putin has to be able to portray himself, with the aid of his propaganda apparatus, as a winner.
National Interest Article here

The New Cold War - 4 Mar 2022
Putin's invasion of Ukraine and partnership with Xi have forced the United States into a new Cold War. Can the United States gain victory this time?
Only the oldest Americans have memories of the 1930s, when German and Japanese power threatened war in both Europe and the Pacific. In those years Americans well recalled the earlier "Great War" and wanted no repeat of it. Isolationism was strong and the Roosevelt administration trod carefully in building American defenses and offering help to allies. Even when war began in Europe in 1939, America stood back until it was directly attacked.
The coming decades may resemble the 1930s more than any other period since. Whether they will lead to a peaceful contest or a conflict that tests the nation as much as or more than did the Second World War is the awful question we now face.
We are not ready — militarily, politically, or psychologically — for the prolonged crisis ahead of us.
Council on Foreign Relations Article here

Hacked US Companies to Face New Reporting Requirements - 11 Mar 2022
Companies critical to U.S. national interests will now have to report when they're hacked or they pay ransomware, according to new rules approved by Congress.
The rules are part of a broader effort by the Biden administration and Congress to shore up the nation's cyberdefenses after a series of high-profile digital espionage campaigns and disruptive ransomware attacks. The reporting will give the federal government much greater visibility into hacking efforts that target private companies, which often have skipped going to the FBI or other agencies for help.
"It's clear we must take bold action to improve our online defenses," Sen. Gary Peters, a Michigan Democrat who leads the Senate Homeland Security and Government Affairs Committee and wrote the legislation, said in a statement on Friday.
AP Article here

2022 Annual Threat Assessment of the U.S. Intelligence Community - 8 March 2022
This annual report of worldwide threats to the national security of the United States responds to Section 617 of the FY21 Intelligence Authorization Act (P.L. 116-260). This report reflects the collective insights of the Intelligence Community (IC), which is committed every day to providing the nuanced, independent, and unvarnished intelligence that policymakers, warfighters, and domestic law enforcement personnel need to protect American lives and America's interests anywhere in the world.
ODNI Report as PDF here
Also see: "Annual Threat Assessment of the U.S. Intelligence Community Opening Statement by The Honorable Avril Haines Director of National Intelligence to the House Permanent Select Committee on Intelligence" - 8 Mar 2022

Sept. 11 Prosecutors Are in Plea Talks That Could Avert a Death-Penalty Trial - 15 Mar 2022
Pentagon Prosecutors Have Struggled for More than a Decade to Hold the Trial of Khalid Shaikh Mohammed and His Accused Accomplices in the Attacks
GANTÁNAMO BAY, Cuba — Prosecutors have opened talks with lawyers for Khalid Shaikh Mohammed, the accused mastermind of the Sept. 11, 2001, attacks, and his four co-defendants to negotiate a potential plea agreement that would drop the possibility of execution, according to people with knowledge of the discussions.
Guilty pleas in exchange for life sentences could bring to an end the long-running case at the war court, which was set up by the George W. Bush administration and has been mired in pretrial proceedings focusing on the C.I.A.'s torture of the defendants. Nearly a decade after the men were arraigned, the military judge has set no trial start date.
No deal is expected soon. But guilty pleas resulting in life sentences could force the Biden administration to modify its ambition of ending detention operations at Guantánamo Bay and instead rebrand it as a military prison for a few men.
In an earlier, failed attempt at such talks during the Trump administration, the accused plotters demanded that they serve their sentences at Guantánamo, where they are able to pray and eat in groups. They specifically did not want to be sent to the supermax prison in Florence, Colo., where federal inmates are held in solitary confinement up to 23 hours a day.
The five men are accused of directing and training or providing travel arrangements and money to the 19 hijackers who crashed four commercial aircraft into the World Trade Center, the Pentagon and a field in Pennsylvania, killing nearly 3,000 people. NYTimes Article here

Russia Is Spiraling Toward a $150 Billion Default Nightmare - 15 Mar 2022
Russia's economy is fraying, its currency has collapsed, and its debt is junk. Next up is a potential default that could cost investors billions and shut the country out of most funding markets.
Warning lights are flashing as the government kickstarts the process of paying $117 million in interest on dollar bonds Wednesday, a key moment for debt holders who've already seen the value of their investments plunge since Russia invaded Ukraine last month.
The government says that all debt will be serviced, though it will happen in rubles as long as sanctions — imposed because of the war — don't allow dollar settlements. Failure to pay, or paying in local currency instead of dollars, would start the clock ticking on a potential wave of defaults on about $150 billion in foreign-currency debt owed by both the government and Russian companies including Gazprom, Lukoil and Sberbank.
Such an event will revive memories of previous crises, including Russia in 1998, when it defaulted on some ruble-denominated debt, and Argentina three years later.
Signs of looming financial damage are becoming apparent at many of the world's biggest money managers, including BlackRock Inc. and Pacific Investment Management Co. But it's not likely to be limited to these giant funds. Because much of Russia's debt was rated investment grade just weeks ago, the securities were pervasive across global fixed-income portfolios and benchmarks, meaning the impact could ripple across pension funds, endowments and foundations.
"This will be a monumental default," said Jonathan Prin, a portfolio manager at Greylock Capital Associates. "In dollar terms, it will be the most impactful emerging-market default since Argentina's. In terms of broader market impact, it's probably the most broadly felt emerging-market default since Russia itself in 1998."
Bloomberg Article here

---
Section II - IC PODCASTS, COMMENTARY, BLOG UPDATES
Profiling Putin and Other World Leaders: Psychiatrist Kenneth Dekleva — interviews by Former Acting D/CIA Mike Morell
Intelligence Matters: A CBS News original national security podcast hosted by former CIA acting director and CBS News national security contributor Michael Morell. Morell is crisp, precise, cautious, fair, avoids political slant, and provides remarkable insights. Not to miss.


The most recent "Intelligence Matters" podcasts/interviews by or with Mike Morell:
Mar 9 | Profiling Putin and Other World Leaders: Psychiatrist Kenneth Dekleva
In this episode, Michael Morell speaks with Kenneth Dekleva, a psychiatrist, former U.S. Department of State Regional Medical Officer, and Senior Fellow at the George H.W. Bush Foundation for US-China Relations, about how experts compile psychological profiles of world leaders. Morell and Dekleva discuss the formative experiences and core characteristics of Russian president Vladimir Putin, Chinese President Xi Jinping, North Korean leader Kim Jong Un, and Supreme Leader of Iran Ayatollah Khamanei. They also discuss the character of Ukrainian President Volodymyr Zelensky, as well as how other countries might approach similar profiles of U.S. leaders.

Other recent "Intelligence Matters" podcasts to stream or download:
Mar 2 | Putin's Choices in Ukraine: Former Top Pentagon Official Mike Vickers
Feb 23 | Taiwan-China Tensions: Expert Bonnie Glaser
Feb 16 | The Russia-Ukraine Crisis: A Panel of Experts Discuss
Feb 9 | "The Future of the Kim Regime: North Korea Expert Sue Mi Terry"
Feb 2 | "Stanford Professor and Author Amy Zegart"
Jan 26 | "CIA's Former Deputy Director for Science and Technology Dawn Meyerriecks"
More about Intelligence Matters by Michael Morell here. Podcasts also available here.
---
Scarlett Johansson, Porcine Privacy Invasions, and Love Affairs with Robots... - Stewart Baker, Others at Steptoe Cyberblog
Cyberblog by Steptoe & Johnson LLP — By Stewart Baker [Chairman, AFIO]
Episode 398: Scarlett Johannsson Finally Makes an Appearance on the Cyberlaw Podcast released 14 March 2022
The Podcast leads with cyber and Russia's invasion of Ukraine. Paul Rosenzweig comments on the most surprising thing about social media's decoupling from Russia – how enthusiastically the industry is pursuing the separation. Facebook is allowing Ukrainians to threaten violence against Russian leadership and removing or factchecking Russian government and media posts. ...the EU wants Google to remove Russia Today and Sputnik from search results. ...Why can't the U.S. deliver the Voice of America to Facebook and Twitter users who've been cut off by their departure? ... "The Great Cyberwar that Wasn't" could still make an appearance. David Kris tells us that Congress has...finally passed a cyber incident reporting bill [but leaves a lot of loose parts from being rushed]. Jane Bambauer and David unpack the ... legal status of "geofence" warrants – where Google gradually releases more data about people whose phones were found near a crime scene when the crime was committed. Other topics covered: Biden's cryptocurrency executive order. ... WIRED's "expose" on three wrongful arrests based on face recognition software. ... Brian Krebs's great series on what we can learn from leaked chat logs belonging to the Conti ransomware gang. An ICANN paper about ways to block Russia from the network. ... The Open App Markets bill coming out of the Senate Judiciary Committee. ... Scarlett Johansson for last... 15% of people have already had sex with a robot but all of them find the idea of falling in love with a robot preposterous. More topics covered. Article and podcast here
ALSO NEW: A special reminder that the Steptoe Cyberblog will be doing Episode 400 live on video and with audience participation on Monday, 28 March 2022 at noon EDT. So mark your calendar and when the time comes, use this link to join the audience. See you there!
Also worth reading: Baker's op-ed in the Washington Post criticizing the Congressional critics of IRS efforts trying to use face recognition to verify taxpayers who want access to their returns.
Some Prior Conversations:
Episode 397: A Digital Curtain Descends Across Europe
Episode 396: Waging War in a Networked Age
Episode 395: Cyberwar for Real This Time?
Episode 394: Cringe-Casting Since 2016
Episode 393: The Ad-Based Internet: Is the Roof Caving In, or Just a Few Rafters?
Episode 392: Regulatory Swagger Comes to Washington
Episode 391: How Much of the Quantum Tech Boom Is Just Welfare for Physicists?
---
Wave of Terror Expected in Ukraine — more from Inside the SCIF

Inside the SCIF by JJ Green, WTOP - Issue #154, 10 March has details on... Breaking news on Ukraine Invasion; Leak from Russian FSB Whistleblower; Putin's Crisis Grows at Home; Russian and Ukraine combat loss statistics; Comments by Mike Hayden on Ukraine SItuation; Council of Europe suspends Russia from recent agreements; Pentagon Statements on DPRK Missile Tests; Dual US/Russian National Charged as Illegal Agent in U.S.; ODNI Threat Assessment Report; Update on Paul Whelan; Venezuela frees 2 detained Americans; more.

Target USA Podcast 322 was on: The Sanctions of Putin and Lavrov and; On the run from Russian missiles in Ukraine
Radek Sikorski, Member of the European Parliament and head of the EU Delegation to the U.S. talks about the stiff sanctions Russia's President and Foreign Minister face; and Vasil Miroshnychenko, Partner, CFC Big Ideas talks about life in Ukraine today.
And "The Hunt" explored: Wave of terrorism expected in Ukraine
JJ Green speaks with Dr. Hans Jakob Schindler, the senior director of the Counter Extremism Project, who says Russian President Vladimir Putin's introduction of foreign fighters from Syria will make life significantly more dangerous for Ukrainians and anyone there helping them..
---
Here Come Russia's Dirty Tricks; Many IC Employees Saw Jan 6 Protest as Justified says NSA Contractor - The Latest... from Jeff Stein's provocative - award-winning - "SpyTalk" series...

Mar 12: "Here Come Russia's Dirty Tricks" - Jeff Stein
Assassins in Ukraine, malware in our infrastructure, US sabotage agents
Mar 11: "Classified US Intelligence Chat Rooms a 'Dumpster Fire' of Hate Speech, Says Ex-NSA Contractor" - Jeff Stein
'Many' spy agency employees say Jan. 6th riot 'was justified,' says NSA veteran
Mar 6: "Going Hot? Russia 'Prepped the Battlefield' in US Long Ago, Officials Say" - Jeff Stein
U.S. should prepare for shocks like Pearl Harbor or 9/11, ex-CIA official warns
Mar 4: "US Options for Fighting Russians in Ukraine" a podcast with Jeff Stein, Doug London, Mike Rogers, and Jeanne Meserve
Paramilitary aid? Cyber counter-offensives? Check out this week's SpyTalk podcast.
Feb 25: "Zelensky Prepares to Go Down with the Ship" - Jeff Stein
Ukraine's president rebuffed US pleas to flee, an American associate tells SpyTalk
... "The tragedy of Zelensky is Shakespearean,"...
---
Nuclear Conundrums, Fake News, And Longterm Impacts of Ukraine Invasion - Latest Insights from Jack Devine of Arkin Group
We lead with a 7 minute Bloomberg Radio podcast "What Is Putin's Endgame?" featuring Jack Devine, former acting CIA director of operations, former head of the CIA's Afghan Task Force, and founding partner and President of the Arkin Group, discussing the Ukraine-Russia war and Vladimir Putin. Hosted by Paul Sweeney and Lisa Abramowicz. Should you have an off-ramp...a way for the tiger to leave the cage? Jack gives his reasons for opposing that.
Also see Jack's "Putin Has Ensured His Own Downfall" WSJ, 2 Mar 2022
The Arkin Group's Mar 10 "In Other News" letter to private clients by former CIA Deputy Director, Operations... Officer Jack Devine features...
The war will go on, for now.
The reverberations of Putin's Ukraine invasion could have long term impact on the global order.
Fake News.
Nuclear Conundrums.
Follow link here to read analyses and predictions given to their private clients on the topics from last week. There is sometimes a delay of seven days before the above topics will appear at this link.
---
Section III - BROUGHT TO OUR ATTENTION BY MEMBERS
Pandemic Fears Give Way to a Rush for Bomb Shelters - 12 Mar 2022
Since Vladimir Putin's invasion of Ukraine, European anxiety has shifted from Covid to nuclear annihilation. Bunkers, survival guides and iodine pills are flying off the shelves.
In Sweden, Russia's annexation of Crimea jump-started a "total defense" strategy that had eased after the fall of the Soviet Union. Now, Sweden's Civil Contingencies Agency is testing its air-raid warning system and circulating a Cold War-era-style precautionary pamphlet. The 20-page guide includes a checklist for basic supplies to get from the supermarket to survive on the run or in a shelter.
NYTimes Article here

IF CRISIS OR WAR COMES - This brochure is being sent to all households in Sweden at the behest of the Swedish Government
. The Swedish Civil Contingencies Agency (MSB) is responsible for its content. The purpose of the brochure is to help us become better prepared for everything from serious accidents, extreme weather and IT attacks, to military conflicts.
Many people may feel a sense of anxiety when faced with an uncertain world. Although Sweden is safer than many other countries, there are still threats to our security and independence. Peace, freedom and democracy are values that we must protect and reinforce on a daily basis. Public authorities, county councils and regions, municipalities, companies and organisations are responsible for ensuring that society functions. However, everyone who lives in Sweden shares a collective responsibility for our country's security and safety. When we are under threat, our willingness to help each other is one of our most important assets.
If you are prepared, you are contributing to improving the ability of the country as a whole to cope with a major strain. PDF Booklet here

How the Ukraine Crisis Ends - Henry A. Kissinger's Insights from back in 6 Mar 2014 after first invasion
Public discussion on Ukraine is all about confrontation. But do we know where we are going? In my life, I have seen four wars begun with great enthusiasm and public support, all of which we did not know how to end and from three of which we withdrew unilaterally. The test of policy is how it ends, not how it begins.
Far too often the Ukrainian issue is posed as a showdown: whether Ukraine joins the East or the West. But if Ukraine is to survive and thrive, it must not be either side's outpost against the other — it should function as a bridge between them.
Russia must accept that to try to force Ukraine into a satellite status, and thereby move Russia's borders again, would doom Moscow to repeat its history of self-fulfilling cycles of reciprocal pressures with Europe and the United States.
WPost article here

Can We Have Some Real Talk About Ukraine? - 14 Mar 2022
Time to get real. Ukraine is an equal opportunity crisis because it provides politicians of both parties a chance to be wrong, although it allows the Democrats the opportunity to do what they do best and be much, much more wrong. For the Republicans, it lets them indulge the desire of some to return to a time when America could focus its moral firepower – if not its firepower firepower – upon a readily-identifiable baddie like it did during the Cold War or the War on Terror. For the left, it allows them to create a moral panic to replace COVID, which, naturally, requires that we Americans "sacrifice" even more of our freedom and money.
Town Hall Article here

The Rise and Fall of Marie Yovanovitch, Ambassador to Ukraine - 11 Mar 2022
It's hard to remember now that before the Ukraine war there was the Ukraine impeachment scandal. If the war is a tale of heroism, the scandal was a tawdry mess — in which a newly elected President Volodymyr Zelensky was shaken down by President Donald Trump for political dirt in exchange for the weapons that we see now he needed desperately to fight Russia.
The noblest characters in the impeachment melodrama were the State Department Foreign Service officers who tried to represent the United States honorably in Ukraine. Chief among them was Marie Yovanovitch, our ambassador in Kyiv, who was summarily fired by Trump in April 2019. The reason, we later learned, was that her straight-arrow diplomacy had gotten in the way of the machinations of Trump and his personal lawyer, Rudolph Giuliani.
WPost Article here

Lawmakers Probe Early Release of Top RU Cybercrook - 15 Mar 2022
Aleksei Burkov, a cybercriminal who long operated two of Russia's most exclusive underground hacking forums, was arrested in 2015 by Israeli authorities. The Russian government fought Burkov's extradition to the U.S. for four years — even arresting and jailing an Israeli woman to force a prisoner swap. That effort failed: Burkov was sent to America, pleaded guilty, and was sentenced to nine years in prison. But a little more than a year later, he was quietly released and deported back to Russia. Now some Republican lawmakers are asking why a Russian hacker once described as "an asset of supreme importance" was allowed to shorten his stay.
A native of St. Petersburg, Russia, Burkov admitted to running CardPlanet, a site that sold more than 150,000 stolen credit card accounts, and to being a founder of DirectConnection — a closely guarded online community that attracted some of the world's most-wanted Russian hackers. Krebs on Security Article here

Trump Didn't Cause the Ukraine War - 15 Mar 2022
More than a year into the Biden presidency, Russian President Vladimir Putin has invaded a sovereign neighboring country and, of course, everyone knows who to blame — Joe Biden's predecessor. In an instance of misdirection for the ages, a spate of commentary has pointed the finger at Donald Trump for supposedly creating the predicate for Putin's brutalizing of Ukraine. ... Trump critic Lt. Col. (Ret.) Alexander Vindman, who had a star turn as a witness at Trump's first impeachment, says Trump emboldened Putin and left Ukraine unprepared to defend itself. Former US ambassador to Ukraine Marie Yovanovitch says Trump sent the world the message that Ukraine was a mere pawn. A piece in The New York Review of Books says Trump "paved Putin's way."
There is no support for this argument in a world where facts and logic — or basic chronology — mean something.
... It clearly didn't take Trump to give Putin the idea that he could get away with invading Ukraine — he invaded Ukraine and got away with it under the administration of Barack Obama, when, by the way, Joe Biden was vice president. ... Then, there's the fact that Obama steadfastly resisted providing Ukraine lethal aid — after it had already been invaded....[that] it would be too "provocative" to give Ukraine weapons simply to defend itself.
Jewish World Review Article here

Ukraine Worked With Democrats Against Trump in Election 2016 to Stop Putin. That Bet Backfired Badly - 10 Mar 2022
Six years ago, before Russia's full-scale invasion of their country, the Ukrainians bet that a Hillary Clinton presidency would offer better protection from Russian President Vladimir Putin, even though he had invaded Crimea during the Obama-Biden administration, whose Russian policies Clinton vowed to continue.
Working with both the Obama administration and the Clinton campaign, Ukrainian government officials intervened in the 2016 race to help Clinton and hurt Donald Trump in a sweeping and systematic foreign influence operation that's been largely ignored by the press. The improper, if not illegal, operation was run chiefly out of the Ukrainian Embassy in Washington, where officials worked hand-in-glove with a Ukrainian-American activist and Clinton campaign operative to attack the Trump campaign. The Obama White House was also deeply involved in an effort to groom their own favored leader in Ukraine and then work with his government to dig up dirt on – and even investigate -- their political rival. ... But by the end of his first year in office, Trump had supplied Ukrainians what the Obama administration refused to give them: tank-busting Javelin missiles and other lethal weapons to defend themselves against Russian incursions.
RealClearInvestigations Article here

VIDEOS and EVENTS Suggested by Members
Putin's Road to War - Frontline, Airs on 15 March 2022, 9pm/8pm central
For years, we have been examining Russian President Vladimir Putin's rise and how he has wielded power.
Tonight, as Russia's invasion of Ukraine continues, we'll premiere Putin's Road to War — a documentary special investigating what brought Putin, and the world, to this dangerous tipping point.
Through in-depth conversations with multiple heads of U.S. intelligence agencies, diplomats, Russian politicians, historians and journalists, this special report chronicles defining moments that shaped the Russian leader, the grievances that drive him, and how a growing conflict with the West exploded into war in Europe.
"Vladimir Putin is going to rank up there as one of the worst and most brutal killers of the 21st century," New Yorker staff writer Susan Glasser tells us. "And his career in power has been marked by a willingness to use extreme force and violence and war as a tool of his repression, internal and external."
Frontline Stream Online
PBS Broadcast here

Interviews of Foreign Policy and Intelligence Experts discussing Putin and U.S. Policy for the film - The reporting behind the March 2022 documentary Putin's Road to War draws on more than 60 interviews FRONTLINE has conducted over the last five years about Vladimir Putin's rise to power, including interviews filmed since Russia's invasion of Ukraine. The experts were:
Yevgenia Albats, Russian journalist; Daniel Baer, U.S. ambassador, OSCE, 2013-17; Peter Baker, White House Correspondent, The New York Times; Peter Baker, The New York Times; John Beyrle, U.S. ambassador to Russia, 2008-12; Antony Blinken, Obama adviser, 2009-15; Irina Borogan, Co-author, "The Red Web"; John Brennan, CIA Director, 2013-17; William Burns, U.S. ambassador to Russia, 2005-08; Massimo Calabresi,Time; James Clapper, Director of National Intelligence, 2010-17; James Collins, U.S. ambassador to Russia, 1997-2001; Robert Costa, The Washington Post; Michael Crowley, Politico; Tikhon Dzyadko, Russian journalist; Evelyn Farkas, Defense Department, 2009-15; Jon Finer, Obama adviser, 2009-13; Daniel Fried, National Security Council, 2001-05; Daniel Fried, Former U.S. Ambassador to Poland; Masha Gessen, Author, "The Man Without a Face"; Susan Glasser, co-author, "Kremlin Rising"; Sebastian Gorka, Deputy Assistant to the President, 2017; Thomas Graham, National Security Council, 2002-07; Gennady Gudkov, Opposition politician; Lev Gudkov, Russian sociologist; Stephen Hadley, National Security Adviser, 2005-09; David Hoffman, The Washington Post; Toomas Hendrik Ilves, President of Estonia, 2006-16; Julia Ioffe, The Atlantic; Julia Ioffe, Washington Correspondent, Puck; Jeh Johnson, Secretary of Homeland Security, 2013-17; Vladimir Kara-Murza, Opposition politician; Andrei Klimov, Russian Senate; Masha Lipman, Russian journalist; Ryan Lizza, The New Yorker; Michael McFaul, U.S. ambassador to Russia, 2012-14; Molly McKew, Adviser to former president of Georgia; Alexander Mikhailov, Former KGB officer; Greg Miller, The Washington Post; Ellen Nakashima, The Washington Post; Victoria Nuland, U.S. ambassador to NATO, 2005-08; Evan Osnos, The New Yorker; Timothy O'Brien, Executive editor, Bloomberg View; Gleb Pavlovsky, Former adviser to Vladimir Putin; Nikolay Petrov, Russian political scientist; Steven Pifer, U.S. ambassador to Ukraine, 1998-2000; John Podesta, Clinton campaign chairman; Eugene Robinson, Columnist, The Washington Post; Vladimir Ryzhkov, Opposition politician; David Sanger, The New York Times; Kori Schake, American Enterprise Institute; Adam Schiff, D-Calif.; Ekaterina Schulmann, Russian political scientist; Andrei Soldatov, Co-author, "The Red Web"; Jake Sullivan, Chief policy adviser, Clinton campaign; Strobe Talbott, Deputy Secretary of State, 1994-2001; Celeste Wallander, Obama administration, 2009-17; Ben Wittes, Editor-in-chief, Lawfare; Jon Wolfsthal, Obama adviser, 2014-17; Joshua Yaffa, The New Yorker; Mikhail Zygar, Author, "All the Kremlin's Men".
Interview videos here


---
Section IV - Books, Research Requests, Jobs, Obituaries
Books — Newly Released, Overlooked, Forthcoming
Lessons from the Edge: A Memoir
by Marie Yovanovitch
(Mariner Press, Mar 2022)
Yovanovitch chronicles her career in the Foreign Service, where she has served in a variety of posts, with an emphasis on the Soviet and post-Soviet world. Her father left the Soviet Union as a child, and her mother survived World War II in Nazi Germany. As immigrants in Canada, they met and married in 1958, moved to the U.S. in 1962. The author writes about what she saw as sexism in the State Department, noting how "pale, male, and Yale" was a popular profile of its employees. One of her first assignments was Somalia, an impoverished, corrupt, and dangerous failed state, but she says she did well there. Tours in Uzbekistan and Moscow in the 1990s and Ukraine in 2001 solidified her expertise on Russia and its former provinces after the Soviet Union's collapse, and she rose to become ambassador to Kyrgyzstan in 2005, Armenia in 2008, and Ukraine in 2016. She describes her ambassadorial duties furthering American interests, discouraging and fighting corruption, and promoting capitalism, good government, human rights, and the rule of law. Although successful on many issues, Yovanovitch does not deny that the three ex-Soviet provinces where she served were, and still are, corrupt and ill-governed. She then moved up to become ambassador to Ukraine in 2019 when then-President Donald Trump and allies began pressuring its government to expose corruption...the illegal arrangements a Ukrainian firm had engaged in with the Biden family, with unexplainable million dollar annual payoffs to Hunter Biden. Yovanovitch showed insufficient enthusiasm for investigating that type of corruption, and after strong and public disagreement with the White House, was fired.
Book may be ordered here
---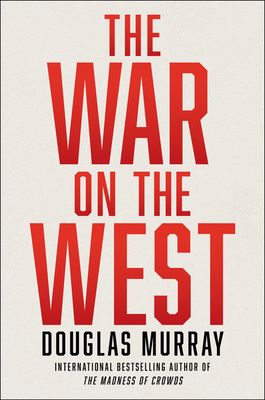 The War on the West
by Douglas Murray
(Broadside Books, April 2022)
China and North Korea have concentration camps. Slavery continues to thrive in the Middle East and Africa. Not by whites but by the indigenous, non-white population. Why do Westerners claim our sins are unique? It is now in vogue to celebrate non-Western cultures and disparage Western ones. Some of this is a much-needed reckoning, but much of it fatally undermines the very things that created the greatest, most humane civilization in the world. Murray shows how many well-meaning people have been fooled by hypocritical and inconsistent anti-West rhetoric. After all, if we must discard the ideas of Kant, Hume, and Mill for their opinions on race, shouldn't we discard Marx, whose work is peppered with racial slurs and anti-Semitism? Embers of racism remain to be stamped out in America, but what about the raging racist inferno in the Middle East and Asia? It's not just dishonest scholars who benefit from this intellectual fraud but hostile nations and human rights abusers hoping to distract from their own ongoing villainy. Dictators who slaughter their own people are happy to jump on the "America is a racist country" bandwagon and mimic the language of antiracism and "pro-justice" movements as PR while making authoritarian conquests as we're watching right now in Ukraine. If the West is to survive, it must be defended. This is an incisive takedown of foolish anti-Western arguments but also a rigorous new apologetic for civilization itself. It's become, he explains, perfectly acceptable to celebrate the contributions of often corrupt, non-Western cultures, but discussing their flaws and crimes is called hate speech. What's more it has become acceptable to discuss the flaws and crimes of Western culture, but celebrating their contributions is also called hate speech. Some of this is a much-needed reckoning; however, some of it is part of a larger international attack on reason, democracy, science, progress, and the citizens of the West by dishonest scholars, hatemongers, hostile nations and human rights abusers hoping to distract from their ongoing villainy. Our national security depends on an honest, cohesive understanding of all that is right in our country, and in western societies.
Book may be ordered here.
---
Border Site Summer: Tales from the Super Secret Army Security Agency
by Jeremiah Davis
(Independently Published - Amazon, March 2022)
Davis takes readers on a tour of a once-secret outpost near what was then the West German border with communist Czechoslovakia. Very few people outside the ASA or the intelligence community know what day-to-day life was like at those border sites, because knowledge of their operations was classified at the time. This book is a fictionalized account of a summer at a remote detachment where the author served as a highly trained linguist and radio intercept operator. The story begins with a history of the locale, which had been used by sentinels as an observation post for hundreds of years. Maps of interest, photographs and links to other documents are scattered throughout the book. The author's descriptions of the young men he served with, the local women they loved and sometimes married, and the everyday business of the unit provide a fascinating insight into Cold War-era signals intelligence operations. This book peeks behind the curtain of secrecy that screened the men of these ASA detachments from the "real" Army. His novel is a notable if unorthodox addition to literature about Cold War military intelligence and ASA..
Book may be ordered here.
---
Novelist Seeking Your Experiences Serving 1950s Berlin and London
I am currently writing a spy novel that takes place in 1952 in Berlin, Germany and London, England. For research purposes, I am looking to interview intelligence officers who worked in either of these locations during the 1950s.
Replies to Ellen Butler, International Bestselling Author, ellen@ellenbutler.net, or visit https://www.ellenbutler.net
Call for Papers: "Imagining a New U.S. National Security Act for the 21st century" - Harvard's Kennedy School, Belfer Center, 16 Dec 2021 - Cash Prizes from $5,000 to $1,000
Imagine if you woke up tomorrow to news of: A massive cyber-attack that irreparably damaged financial markets and shut down critical infrastructure, or A significant conventional defeat due to strategic surprise like happened at Pearl Harbor, or The release of a manufactured pathogen that marks the beginning of a new global pandemic. Each of the scenarios above, and others, could be caused in part by a catastrophic intelligence failure. Drawing on the lessons of World War II and in the context of the impending Cold War, the United States Congress passed the National Security Act of 1947 to address institutional challenges and to set favorable conditions for U.S. intelligence and national security. Now, nearly a quarter of the way through the 21st century, the National Security Act of 1947 remains the bedrock of the U.S. national security enterprise, but in a world in which the threats and challenges have dramatically changed. We pose an overarching question: If you were starting from scratch, what might a National Security Act for the next 75 years contain to address current shortcomings and to improve intelligence capabilities, structures, and organizations to meet requirements in the years ahead? The Intelligence and Applied History Projects at Harvard's Belfer Center invite submissions for an essay contest on imagining a new U.S. National Security Act for the 21st century. Essays should consider the rise of China, technological advances, globalization, changes in U.S. relative power, redefinition of national security to include economic and cyber issues, espionage at scale, compression of decision time, and climate change—among other trends you deem important—and how these factors might drive a paradigm shift for U.S. intelligence and national security in general. As you examine this question and possible approaches to a reformed national intelligence enterprise, we invite you to provide a framework for new legislation along with ideas for what the United States should prioritize. The best papers should address the national interests at stake and the most pressing challenges your construct is designed to address. What institutions, mechanisms, legal requirements, or other factors would you choose to create, merge, alter, or abolish and why? What efficiencies, benefits, and synergies are part of the big picture objective? Finally, what are the foreseeable impediments to your proposed changes and what is driving them?
This call for papers is open to members of the public. Papers will be evaluated by a panel of current and former US intelligence practitioners and knowledgeable academics. The top three papers will receive cash prizes of $5,000, $2,500, and $1,000. The top three authors will also be invited to participate in a panel discussion convened at Harvard (virtually or in person) in the Spring of 2022, in which they brief senior US intelligence officials on their papers, to commemorate the 75th anniversary of the National Security Act of 1947. With permission, the winning paper will be published in whole or in part in a Belfer Center product. Papers should be no more than 2500 words Times New Roman 12pt font in Word or PDF format, and must be received no later than March 18. Please email papers to: pbriscoe@hks.harvard.edu and maria_robson@hks.harvard.edu and include your name, contact email, and phone number.
More details here
Full-Time Assistant Professor of Criminal Justice (Intelligence Studies) - University of North Georgia, Dahlonega, GA
Job Summary: Type: Full-Time; Posted: 02/02/2022; Category: Criminal Justice; Job ID: 238891
The Department of Criminal Justice at The University of North Georgia invites applications for a full-time, tenure-track appointment at the rank of Assistant Professor of Criminal Justice at the Dahlonega campus. This position will focus primarily on Intelligence Studies. Special attention will be given to applicants who have four or more years of practitioner experience and the ability to manage applied analytic projects. The workload may require travel across campuses, teaching at off-campus teaching sites, and online teaching.
Responsibilities: Teach four undergraduate courses per semester to include Introduction to Criminal Justice; Maintain an active research agenda in an effort to produce scholarly publications; Assist in the advising of students enrolled in Bachelor of Science Degree Criminal Justice with an Intelligence Studies Concentration; Serve on University, College, and Departmental Committees; Teaching schedule may include assignments on other campuses, evening or on-line classes.
Required Qualifications: Ph.D. in Criminal Justice is required. Intelligence Studies, Homeland Security or a closely related field is preferred; Experience teaching Intelligence Studies at the university or college level; Successful candidates should be able to teach one or more of the following courses: Introduction to Intelligence, Fundamentals of Intelligence Analysis, or Methods of Intelligence; Ability to work collaboratively with all campus constituencies.
To explore this job or to apply, do so here
Recruiter Sought by Orbis Operations - McLean, VA
Recruiting Support:
Meets/speaks with hiring managers on a regular basis to discuss upcoming needs to vet, process and post all job requisitions on career website, job boards, university sites, and other resources as necessary
Coordinates with hiring manager(s) to develop job descriptions, and determine best recruiting strategies for position(s) in order to achieve continuous improvement
Actively sources and reviews all incoming applicant resumes from career site and various job boards/networking sites to determine qualified candidates for current and upcoming needs (pipeline)
Performs initial outreach to all potential candidates via telephone, email, and/or chat/message in order to complete first screening/interview stage
Completes detailed write-ups summarizing screening discussion to include in candidate profiles in ATS, and forwards to hiring managers for review if applicable
Schedules/manages all phone and in-person interviews between potential candidates and hiring managers
Maintains contact with passive, pipeline, and current candidates as necessary to ensure consistent communication and transparency throughout the full recruiting lifecycle, including: interview information, post-interview follow-ups, next steps, verbal offers, 6 month check-ins, potential referrals, etc.
Drafts letters of intent, contingent and firm offers to send to candidates, along with necessary security/clearance verification forms
Uploads active candidates to client/customer job portal, and assists in monitoring advancement through the process to keep candidate and team updated on forward movement or disqualifications
Conducts regular follow-up meetings with hiring managers to determine the effectiveness of recruiting plans and implementation
Researches and recommends new potential sources to engage with both active and passive candidates

Qualifications and other aspects of this job are available here. APPLY HERE by entering search term "Recruiter"

Liberty University in Lynchburg, VA is seeking a full time, residential, Assistant Professor to teach Intelligence and National Security courses in the School of Government.
Courses support a curriculum which features a major or minor field of study in Strategic Intelligence Studies and include Introduction to Intelligence, Intelligence Analysis, Ethics in Intelligence, History of Intelligence, Intelligence and Military Operations, Strategic Intelligence, Counter Intelligence, Terrorism, Counter-terrorism and Psychological Operations. A minimum of a Master's Degree and extensive experience in the Intelligence profession is required. Liberty University is located in Lynchburg, VA, 3 hours south of Washington, D.C. It is a private, Christian, liberal arts, accredited institution with 15 colleges and schools. The modern campus at Liberty Mountain supports 15,000 residential students, Division I sports and over 115,000 online students. Liberty has a large and thriving Army and Air Force ROTC presence. Details on the job are here. Questions? Contact tcothron1@liberty.edu.
Tenure-Track Assistant Professor in Intelligence, Embry-Riddle Aeronautical University, Daytona Beach, FL
Job Description: The Department of Security Studies and International Affairs (SSIA) at Embry-Riddle Aeronautical University, Daytona Beach, FL., invites candidates to apply for a tenure-track Assistant Professor position in Intelligence (GEOINT). The successful candidate should have experience in one or more of the domains related to intelligence and security with skillsets in technologies such as Geospatial Intelligence, Remote Sensing using Unmanned Aircraft Systems (UAS), satellite imagery, as well as spatial analyses using Geographic Information Systems (GIS).
The successful candidate will contribute to SSIA's interdisciplinary Homeland Security and Intelligence program. In addition, the candidate will support the department and college to help integrate technology into the existing Homeland Security & Intelligence and Global Conflict Studies undergraduate degree programs as well as other programs external to the department. Primary tasks include undergraduate teaching and research, student advising, and relationship building with external organizations and agencies. The position requires teaching flexibility to cover a variety of courses in geospatial intelligence, geographic information systems, and their applications across a broad range of intelligence and security issues. Additional duties include scholarship, professional development, committee participation, and other activities to support the Department. This is a nine-month position with the possibility of summer teaching assignments. Position available August 2022.
Qualifications: An earned doctorate in intelligence-related discipline such as Geospatial Intelligence, Security Studies, Political Science, Remote Sensing, or related field is preferred. Special attention will be given to candidates with Intelligence Community experience and demonstrated success in securing and managing applied analytic projects. Knowledge of technical as well as policy and procedural aspects of geospatial intelligence and its applications is a plus. An exceptional candidate who is ABD (with an expected completion date within six months of the hire date) will be considered.
More info or to apply
Also being sought at Embry-Riddle [ERAU] in Daytona Beach, FL
Tenure-Track Assistant Professor in Cybersecurity
Job Description: The Department of Security Studies and International Affairs (SSIA) at Embry-Riddle Aeronautical University, Daytona Beach, FL., invites candidates to apply for a tenure-track Assistant Professor position in cybersecurity. We are seeking applicants whose research focuses on various aspects of the intersection between cyber technologies and human security. The successful candidate should have experience in one or more of the domains related to computer and network technologies, cybersecurity tools and incident response, digital forensics, cybercrime, social impacts of cyberspace, and cyber law and policy. Applicants with research interests/specializations in cybersecurity for GIS/geospatial analysis, unmanned aircraft systems, remote sensing, spatial analysis, and/or avionics are considered a plus.
The successful candidate will contribute to SSIA's interdisciplinary Homeland Security program. In addition, the person will support the department and college to help the department to integrate technology into the existing Homeland Security & Intelligence and Global Conflict Studies undergraduate degree programs as well as other programs external to the department. Primary tasks include undergraduate teaching and research, student advising, and relationship building with external organizations and agencies. The position requires teaching flexibility to cover a variety of courses in cybersecurity, digital forensics, and cybercrime. Additional duties include scholarship, professional development, committee participation, and other activities designed to support the Security Studies & International Affairs Department. This is a nine-month position with the possibility of summer teaching assignments. Position available as early as January 2022.
Qualifications: An earned doctorate in a cybersecurity-related discipline such as Computer Science, Information Technology, or Cybersecurity Engineering or related field; record of academic publishing; and grant proposal development. Must have knowledge of technical as well as policy and procedural aspects of cybersecurity. An exceptional candidate who is ABD (with an expected completion date within six months of the hire date) will be considered.
More info or to apply
Adjunct Faculty, Security Studies and International Affairs
Seeking to create a pool of local adjunct (part-time) faculty talent to join the Security Studies and International Affairs Department in the College of Arts & Sciences.
The Security Studies and International Affairs Department is the home to two degree programs: Bachelor of Science in Homeland Security; and Bachelor of Science in Global Conflict Studies.
Qualifications: Applicants must possess a master's degree or higher with 18 graduate hours in the discipline they intend to teach.
More info or to apply
---
John Billings, USAF Vet, Served in OSS
John Malcolm Billings (Captain John), 98, a USAF Veteran who who flew Allied spies behind enemy lines for the Office of Strategic Services (OSS), died of congestive heart and renal failure on 4 March 2022 in Woodstock, VA.
Billings was born in Winchester, MA and grew up in Scituate, a coastal town south of Boston. His father took Billings for his first flight as a third birthday present which triggered a lifelong passion. He learned to fly as a teen, before enlisting in the U.S. Army in 1942 and undergoing aviation training. Once in the Army, Billings was recruited for Operation Greenup by the OSS, the precursor to the CIA. Billings' part in the mission involved flying three Allied spies into the Austrian Alps, where they would gain information about Nazi activities. A dangerous mission and one that other pilots refused to undertake. But Billings was up for it and successfully completed the flight. It was the first of 39 missions he would fly for the OSS during the war. Billings retired from the military as a captain in 1946. He was honored with a Distinguished Flying Cross.
After returning home from WW II, he became a commercial pilot, working for Eastern Airlines for decades before his retirement in 1983. He continued to fly as a volunteer for Mercy Medical Angels, which flies "Angel Flights" for patients who are unable to afford long-distance transportation for critical medical care. He piloted more than 400 flights for the organization, and in 2015, he flew around the perimeter of the U.S. to raise awareness of Mercy Medical Angels. Billings continued volunteering for Angel Flights well into his 90s.
His first wife, Nancy Gardiner Billings, died in 1995. In addition to his second wife of 24 years, Barbara Staley Billings, survivors include three children from his first marriage, two stepdaughters, and other family.

---
AFIO EDUCATIONAL EVENTS IN COMING TWO MONTHS....
Virtual =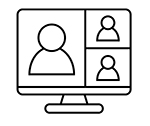 ; In-Person =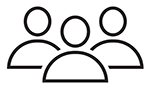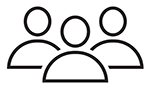 Thursday, 17 March 2022, 11:30am MDT - Colorado Springs - The AFIO Rocky Mountain Chapter hosts Major General Richard Engel , discussing "Strategic Intelligence."
SPEAKER BIO: General Richard Engel retired in December 2019 as the Director for Analytic Outreach for the National Intelligence Council (NIC). In this capacity, he was the principal interface between science and technology, international affairs, and social science subject matter experts and the NIC. Prior to his last position, Rich served as the Deputy Director for Strategic Programs and the Director for Environment and Natural Resources within the NIC. While on the NIC, Rich was also the Deputy National Intelligence Officer for Science and Technology (science and technology weapons analysts) where he was the principal representative for the National Intelligence Officer to the Scientific Technical Intelligence Committee (STIC).
Rich was Commandant of the Industrial College of the Armed Forces, National Defense University, Fort Lesley J. McNair, Washington, D.C. Prior to that, he was the Commander of the Air Force Flight Test Center, Edwards Air Force Base, Calif. He is a graduate of the Test Pilot School and he logged more than 4,000 flying hours in his USAF career and flew more than 30 aircraft types.
For event location and other information, please contact steve13507@gmail.com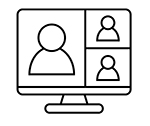 Thursday, 17 March 2022, 12:30 - 1:30pm PDT - GoToMeeting - AFIO LA Chapter hosts TD Barnes on "The Genesis and Evolution of CIA's Area 51"
Our next L.A. AFIO meeting will feature guest speaker Thornton D. "TD" Barnes on "The Genesis and Evolution of the CIA's Area 51." The presentation will cover Area 51 and the U-2 and A-12 projects, the MiG exploitation project, and our pioneering stealth.
Two National Geographic Channel documentaries feature Barnes: Area 51 Declassified and CIA—Secrets of Area 51. Numerous documentaries on the History Channel, the Discovery Channel, the Travel Channel, C-Span, and others also feature him, most recent, the Fox Nation aired August 2021. Barnes is the author of several books, including The CIA Area 51 Chronicles, a three-book series about the CIA at Area 51 and a new release, CIA Station D - Area 51. Barnes lives in Henderson, NV.
To RSVP to virtually attend, do so at AFIO_LA@yahoo.com
Questions to Chapter President Vince Autiero at afio_la@yahoo.com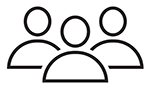 Saturday, 19 March 2022, 2 pm EDT - Kennebunk, ME - AFIO Maine hosts VADM William Merz on "Strengths and Vulnerabilities of Islands off China's Eastern Coast" - mainly Taiwan. Ukraine also on Agenda.

The speaker is Vice Admiral William Merz. He is a graduate of the U.S. Naval Academy, and holds a Master's Degree from Catholic University. He is currently assigned to the Pentagon as Deputy Chief of Naval Operations for Operations, Plans and Strategy. His previous major assignments include Command of the 7th Fleet, Deputy Chief of Naval Operations for Warfare Systems, Director Undersea Warfare Division, Commander Naval Mine & Anti-Submarine Warfare, Task Force 54 in Bahrain, Submarine Development Squadron 12, the attack submarine USS Memphis and the nuclear deep-sea vessel Submarine NR-1. The 7th Fleet is part of the Pacific Fleet and is based in Japan with a major focus on the Western Pacific and the Indian Ocean.
VADM Merz understands that the Maine Chapter's forum is an unclassified environment and is part of continuing discussions relating to the importance of having an effective Intelligence Community as USA's first line of defense; therefore, his presentation will be based upon statements that have been, or about to be released to the general public. We anticipate VADM Merz will also offer his observations, analysis and opinions of the current problem in Ukraine.
The meeting is open to the public and will begin at 2:00 p.m. at the Program Center of the Brick Store Museum, 4 Dane Street, Kennebunk, Maine 04043. A Question and Answer period will follow the presentation.
Tuesday, 29 March 2022, 6pm EDT - Atlanta, GA - AFIO Atlanta hears from Reg Regenstein on "Havana Syndrome: Are the Russians Secretly Attacking Americans Abroad?"
Since 2016, hundreds of American diplomats, intelligence officers, and military attaches—and their family members—have suddenly suffered from severe neurological damage and often had their health permanently impaired under suspicious and inexplicable circumstances. Substantial evidence, including from the National Academy of Sciences, points to the cause being pulsed microwave energy radiation. DCI Burns and other national security officials have met, investigated, and discussed these attacks. Some have attributed the injuries to hysteria, tension, pesticides, or even the chirping of crickets. But much credible evidence has emerged implicating Russian involvement.
CIA veteran Lewis "Reg" Regenstein—a charter member of AFIO since 1975—has studied and written extensively on Havana Syndrome and related Russian operations. He and his published articles on the subject have not been challenged, except by the Russian media outlet RT (Russia Today). (RT is an agent of Kremlin policy and a tool directly used by President Vladimir Putin to engage in covert disinformation campaigns designed to sow doubt about democratic institutions and destabilize the West.)
Join us for an exciting lecture as Reg argues that America's weakness, timidity, confusion, and feigned ignorance in the face of these microwave attacks on Americans have helped erode our deterrence, encouraged Russian aggression, and destabilized today's world. The talk will be followed by Q&A when you may feel free to support or dispute his conclusions.
Complimentary appetizers and hors d'oeuvres will be provided
OPEN TO NON-MEMBERS AND FRIENDS!
VENUE: Big B's Fish Joint, 4600 Roswell Road, Atlanta, GA 30342 (free parking available)
RSVP: email, call, or text to Brian Hooper at brian@afioatlanta.com or 404.403.8004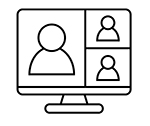 Thursday, 7 April 2022, 7 pm CDT - Zoom Webinar - Major General Gary W. O'Shaughnessy will speak about careers in intelligence at this AFIO San Antonio Chapter Virtual Event
MG Gary O'Shaughnessy began his military service in 1960, when he was commissioned through the ROTC program. In 1962 he became a Communications Intelligence Officer and served several tours in Asia. He progressed in the military with assignment in the Security Service, Electronic Security Command, National Security Agency, and US Europe Command as the Director of Intelligence. General O'Shaughnessy currently serves on the AFIO National Board.
The 30 minute online social time has been dropped and this meeting begins promptly at 7 p.m. for civilians and 1900 hrs for former military. Virtual links will be forwarded closer to the date of the program.
Questions or to participate, contact John Franklin, President, AFIO San Antonio Chapter, at satxafio@gmail.comor 210 863-0430.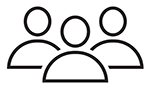 Friday, 8 April 2022 - McLean, VA - AFIO's First 2022 In-Person Luncheon features Shane Harris, journalist/author, The Washington Post, and Toby Harnden, journalist/author
AFIO's first in-person event of 2022. We hope you will attend.
Speakers will be: Shane Harris, journalist/author, The Washington Post, author of "@War: The Rise of the Military-Internet Complex" speaking at 11 am; Toby Harnden, journalist/author of "The First Casualty: The Untold Story of the CIA Mission To Avenge 9/11" speaking following lunch. Harris, will discuss the latest developments in Ukraine, which he is covering for the Washington Post, with special focus on the intelligence aspects. Also present will be and one of the brave Team Alpha members featured in Tody Harnden's incredible book.
Event will be held at DoubleTree by Hilton, 1960 Chain Bridge Rd, McLean, VA.
Register here. Questions to annettej@afio.com
---
Other Upcoming Events from Advertisers, Corporate Sponsors, and Others
Wednesday, 16 March 2022, 7pm EDT - Zoom Webinar - The Directors' View: Russia & Ukraine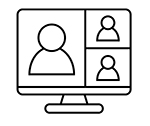 Exclusive to the Michael V. Hayden Center for Intelligence, Policy, and International Security, five former senior intelligence leaders offer their perspectives on the world-changing full invasion of Ukraine by Russia and the role intelligence has played as it has unfolded.
Few have experienced world crises like former Director of National Intelligence James Clapper and former leaders of the Central Intelligence Agency Michael Hayden, John Brennan, Leon Panetta, and Michael Morell. All faced challenges from Russia in these roles and throughout their storied careers at ODNI, CIA, NSA, NGA, DIA, NCTC, and the Pentagon. Our director Larry Pfeiffer, former CIA chief of staff, will moderate this conversation.
More information or register here
If you are unable to connect to the event via Zoom, it will be live-streaming on their YouTube channel.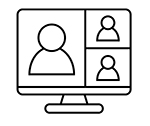 Sunday, 20 March 2022, 2 - 3:30 EDT - virtual - Near the End of All Things: Able Archer 1983 & History to Novel - sponsored by The Cold War Museum
You know how close the world came to ending during the Cuban Missile Crisis in 1962. But did you know that 21 years later Mutually-Assured Destruction almost occurred again? And this time one side (ours) didn't even know until the last second that we were right on the edge. A breath away from the end of all things: Able Archer 1983 and turning the history into fiction.
In 1983, the U.S. and the Soviet Union came very close to nuclear war—without the U.S. being aware at the time of the extreme danger of the situation until things had advanced very far toward nuclear war.
The Soviets had become convinced that the 1983 version of an annual NATO exercise known as Able Archer was not the routine military exercise that it in fact was, but instead was the pretext for a first strike against the Soviet Union.
What had happened was a combination of some added realism in the NATO war simulation, including, as Wikipedia notes, "a new, unique format of coded communications, radio silences, and the participation of heads of states," AND unusually tense relations between the Soviets and the West at that time, especially about pending new installation of Pershing nuclear missiles in Europe. When the Soviets heightened their actual defense status in ways that clearly indicated nuclear war was close at hand, only following a U.S. General's advice against responding in kind managed to de-escalate the situation in time.
Brian Morra was an Air Force Intelligence officer during this crisis, serving in some of the locales that were important to Able Archer 1983. He'll be talking with us about The Able Archers, the first in his series of forthcoming novels relating to these events and subsequent ones. After describing why he decided to write this book, he'll explain how he chose his two main characters (one AF intelligence, the other GRU), what the key Able Archer historical events were, and how he's thinking about Able Archers series of novels going forward. This is a chance to not only learn about this key historical event but also to discover how writers of historical fiction who are serious about getting the history right try to do that while creating an engaging story line that will provide a way for people who otherwise might not be interested in history to engage with it through the eyes of the fictional characters on various sides of the events.
Cost: $20, 100% of which is a contribution to the Cold War Museum.
Location: ONLINE via ZOOM Webinar platform. Eventbrite ticket buyers will receive a link to the virtual room on the Zoom platform where this event will take place. We are recording the whole event, including the Q&A, for the Museum's archives.
Register here
Agenda: • 1:30-2:00. Participants arrive in the Zoom room online; • 2:00-2:05. Jason Hall, Executive Director of the Cold War Museum, introduces the Museum and Brian Morra; • 2:05-3:00. Brian presents on the history of Able Archer '83 and how he used that history as the framework for his historical novel; • 3:00-3:30. Q&A opportunity for the audience.
Questions? Call or email Jason Hall, 703-283-4124 (cell), jason@coldwar.org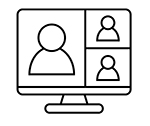 Wednesday, 23 March 2022, 3 - 4:30pm EDT - Virtual - The OSS Society hosts Virtual Conversation with Drs Robert Gates and Michael Vickers
This first of 2022 "Oh So Social" virtual one-on-one conversation by The OSS Society features Dr. Robert Gates and Dr. Michael Vickers.
Speaker bios, program information, and to register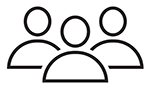 Thursday, 7 April 2022 at 6:30 - 7:30pm EDT - Washington, DC - Dr Harlan Ullman discusses "How Massive Attacks of Disruption are an Existential Danger to the U.S. and World" - at this in-person event at The City Tavern Preservation Foundation
The City Tavern Preservation Foundation, an organization established for the preservation of the oldest and last remaining Federal era tavern in Washington, DC, invites AFIO members, at no cost, to attend a discussion and book signing with Harlan Ullman for his latest book: The Fifth Horseman and the New MAD: How Massive Attacks of Disruption Became the Looming Existential Danger to a Divided Nation and the World at Large.
Dr. Harlan Ullman is a globally recognized thought leader and strategic thinker. Among his better known innovative concepts are: "shock and awe" "A Brains Based Approach to Strategic Thinking"; and "Massive Attacks of Disruption. "
A former naval person and Swift Boat skipper in Vietnam who carried out over 150 combat missions, and later, commanded a destroyer in the Persian Gulf, he has advised heads of government and industry. He has also chaired several companies.
He lays out the issues and makes major recommendations to repair a broken government, infrastructure, and in many ways a flawed national security policy and organization. He is UPI's Arnaud de Borchgrave distinguished columnist and a Contributor to The Hill
No Charge to attend but reservations required and can be made at this Eventbrite link.
Event location: City Tavern, 3206 M St NW, Washington, DC 20007. Location on Google Maps.
To order a book, do so here at Amazon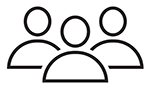 1 - 3 May 2022 - Tucson, AZ - Spies Lies & Nukes Conference
Join Valerie Plame and several of her legendary, highly decorated CIA colleagues as they dive into the secretive world of espionage. Hear intriguing, provocative, and sometimes shocking conversations on cyber attacks, covert actions, nuclear scams, recruiting real spies from those that lived in the "wilderness of mirrors" for years.

Speakers: Valerie Plame, Conference Host and former Covert CIA Ops Officer; James C. Lawler, former Senior CIA Ops Officer; Alma Katsu, former CIA and NSA Analyst; Marc Polymeropoulos, former Senior CIA Ops Officer; Rolf Mowatt-Larssen, former Senior CIA Intelligence Officer; Mary Beth Long, former Asst SecDef for Intl Security Affairs; Glenn Carle, former Senior CIA Ops Officer; Lucy Kirk, former CIA Chief of Station and Ops Officer; Jonna Mendez, former Senior CIA Intelligence Officer; Gary C. Schroen, former Senior CIA Intelligence Officer

Topics: Some of the topics that will be presented by our experts and panelists:
"Afghanistan: Ending the Forever War"; "What is the 'Havana Syndrome'?"; "Russian election hacking / cyberwarfare"; "SoulCatcher: How to recruit a spy"; "Women in the CIA"; "Spy Fiction: What is real and what isn't?"; "The Morality and Politics of Torture"; and "The Nuclear Threat."

Location: Hacienda del Sol Guest Ranch Resort - a beautiful and historic resort at 5501 N Hacienda Del Sol Rd, Tucson, AZ 85718.
More information or to register visit https://www.spiesliesnukes.com/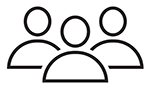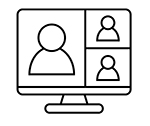 10 - 12 May 2022 - Glen Burnie, MD - National Cryptologic Foundation General Membership Meeting (GMM) & 18th CCH Cryptologic History Symposium
The 2022 NCF GMM will take place on May 10th as a hybrid event with virtual attendance via Zoom and very limited in-person seating at our office in Glen Burnie, MD. Lunch will be optional for in-person attendees. We will have several presenters and our featured guest speakers will be Mr. Harry Wetherbee and Ms. Betsy Rohaly Smoot. Click this page here to view the preliminary agenda, and please save the date.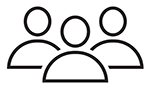 19-22 June 2022 - Treviso (near Venice), Italy - 2022 IAFIE and IAFIE-EC Conference and CFP
Theme: "Working Wicked Intelligence Challenges: Intelligence Research, Education-Training and Practice"
The 2022 CALL FOR PAPERS addresses engaging themes that combine the different Intelligence domains and disciplines with a look into the future challenges.
Read the Call for Papers to know the main Conference themes, requirements, deadline and the new IAFIE Study Group Initiative.
Those who had planned to attend and present papers at the postponed 2020 or 2021 Italy conference can resubmit their papers--or propose to present new papers--at the June 2022 Treviso-Venice Conference.
Presenters are encouraged to submit papers for publication in the Journal of Security, Intelligence, and Resilience Education (JSIRE). IAFIE announces the requirements for a peer-reviewed paper to be accepted for publication in the Call for Papers.
The Call for Papers includes details about Registration, Fees, Travel, and Accommodations along with additional tour options and partners/spouses' tour.
Conference includes a tour to Venice (free of charge) at the end of the Conference.
Event will be hosted by École Universitaire Internationale - Italy.
The Conference will take place in the territories that have witnessed the rise of the first structured Intelligence service in the world, and have always been the bridge between west and east, forefront observer of their evolution through time;
Be with us to live what freedom and Democracy are. Be with us to be a sign, a design for what freedom and democracy will be in the future.
We will meet in Treviso, near Venice, crossroad city that unites cultures, east-west, north-south for a vision of the global universe.
For more information, to respond to the CFP, or to register, do so here.
---
ITEMS FOR SALE AT AFIO FOR MEMBERS...
PopSocket for cellphones or tablets
Show your support to AFIO while enjoying the convenience offered by our AFIO Logo PopSocket. The PopSocket is most commonly used as a stand and as a grip for your mobile phone or tablet; handy for taking selfies, watching videos, and for texting. The PopSocket looks like a small button or sticker which, when closed, sticks flat to your mobile device. However, its accordion-like design enables it to pop open for use. The benefits of using a PopSocket make it a must-have accessory for your mobile phone or tablet. It also aids in keeping your phone from slipping off your hand during use, falling, or breaking.
Price: $15. Order this and other store items online here.
---
Caps - Dark Navy with Navy AFIO Logo
An authentic silhouette with the comfort of an unstructured, adjustable fit. Fabric: 100% cotton. Unstructured. Fabric strap closure with adjustable D-clip. Price: $30. Order this and other store items online here.
---
Duffel Bags - Royal Blue and Black with Full Color AFIO Logo This duffel has it all when it comes to value, style and organization.
600 denier polyester canvas with polyester double contrast; D-shaped zippered entry for easy access. Front pocket with hook and loop closure. End mesh pocket Easy-access end pockets. Four durable, protective feet and built-in bottom board for added strength. Web handles with padded grip. Detachable, adjustable shoulder strap.
Dimensions: 11"h x 19.75"w x 9.75"d; Approx. 2,118 cubic inches
Price: $50. Order this and other store items online here.
---
AFIO Mug with color glazed logo. Made in America. Sturdy enough to sit on desk to hold pens, cards, paperclips, and candy.
This handsome large, heavy USA-made ceramic mug is dishwasher-safe with a glazed seal. $35 per mug includes shipping. Order this and other store items online here.
---
Guide to the Study of Intelligence and When Intelligence Made a Difference
"AFIO's Guide to the Study of Intelligence" has sold out in hard-copy.
However, it is available in digital form in its entirety on the AFIO website here.

Also available on the website here are the individual articles of AFIO's history project "When Intelligence Made a Difference" that have been published to date in The Intelligencer journal. More articles will be forthcoming in future editions.
---
Disclaimers and Removal Instructions
Weekly Intelligence Notes (WINs) are commentaries on Intelligence and related national security matters, based on open media sources, selected, interpreted, edited and produced for non-profit educational uses by members and WIN subscribers.
REMOVAL INSTRUCTIONS: We do not wish to add clutter to inboxes. To discontinue receiving the WINs:
a) IF YOU ARE A MEMBER - click here: UNSUBSCRIBE and supply your full name and email address where you receive the WINs. Click SEND, you will be removed from list. If this link doesn't open a blank email, create one on your own and send to afio@afio.com with the words: REMOVE FROM WINs as the subject, and provide your full name and email address where you are currently receiving them.
b) IF YOU ARE NOT A MEMBER, and you received this message, someone forwarded this newsletter to you [contrary to AFIO policies]. Forward to afio@afio.com the entire WIN or message you received and we will remove the sender from our membership and distribution lists. The problem will be solved for both of us.
CONTENTS of this WIN [HTML version recipients - Click title to jump to story or section, Click Article Title to return to Contents. This feature does not work for Plaintext Edition or for some AOL recipients]. If you wish to change to HTML format, let us know at afio@afio.com. The HTML feature also does not work for those who access their e-mail using web mail...however NON-HTML recipients may view the latest edition each week in HTML at this link: https://www.afio.com/pages/currentwin.htm
---
WINs are protected by copyright laws and intellectual property laws, and may not be reproduced or re-sent without specific permission from the Producer. Opinions expressed in the WINs are solely those of the editor's or author's listed with each article. Notices in the WINs about non-AFIO events do not constitute endorsement or recommendation by AFIO. AFIO Members Support the AFIO Mission - sponsor new members! CHECK THE AFIO WEBSITE at www.afio.com for back issues of the WINs, information about AFIO, conference agenda and registrations materials, and membership applications and much more!
(c) 1998 thru 2022. AFIO, 7600 Leesburg Pike, Suite 470 East, Falls Church, VA 22043-2004. Voice: (703) 790-0320; Fax: (703) 991-1278; Email: afio@afio.com
---
About AFIO | Membership Renewal | Change of Address | Upcoming Events | Chapter Locations | Corporate/Institutional Memberships | Careers in Intelligence Booklet | Guide to the Study of Intelligence | Intelligencer Journal | Weekly Intelligence Notes | To Make A Donation | AFIO Store | Member-Only Section | Code of Ethics | Home Page
Click here to return to top.
---