---
Section I - INTELLIGENCE HIGHLIGHTS
Putin Misunderstands History. So, Unfortunately, Does the U.S. - N Ferguson, Bloomberg, 22 Mar 2022
Biden is making a colossal mistake in thinking he can bleed Russia dry, topple Putin and signal to China to keep its hands off Taiwan.
"The language people speak in the corridors of power," former Secretary of Defense Ashton Carter once observed, "is not economics or politics. It is history."
In a recent academic article, I showed how true this was after both the 9/11 terrorist attacks of 2001 and the "9/15" bankruptcy of Lehman Brothers in 2008. Policy makers used all kinds of historical analogies as they reacted. "The Pearl Harbor of the 21st century took place today," President George W. Bush noted in his diary, late on the night of the attacks, to give just one example, though many other parallels were drawn in the succeeding days, from the Civil War to the Cold War.
Article here
Would Russia Destroy the World Over Ukraine? - P Huessy, National Interest, 19 Mar 2022
Just how serious are Russia's nuclear threats against the United States and NATO?
Some three decades after the end of the Cold War and the collapse of the Soviet Union, the United States and NATO are facing the dangers of possible nuclear war, a development that may end up rivaling the Cuban Missile Crisis of 1982 for high drama. Critical to the future outcome of the current conflict over Ukraine is the answer to the following question: just how serious are Russia's nuclear threats against the United States and NATO?
According to President Volodymyr Zelenskyy of Ukraine, Russian president Vladimir Putin's nuclear threats are bluff, a point echoed by a former Russian premier who also says Putin is not serious about threatening nuclear force in the Ukraine theater.
However, Russian foreign minister Sergei Lavrov is less sanguine. He says World War III will be a war with nuclear weapons, implying that the current conflict could easily spin out of control.
Article here
Russia May Not Stop with Ukraine – NATO Looks to Its Weakest Link - Reuters, 21 Mar 2022
-NATO is back defending against its original nemesis, but this time it's different; -Baltic region's new NATO members vulnerable from land and sea; -Mines, container ship accident, could seal them off; -With China, Russia in concert, alliance is at turning point; -NATO "thought that there wouldn't be an enemy anymore"
Hours after Russian missiles first struck Ukrainian cities on Feb. 24, German naval commander Terje Schmitt-Eliassen received notice to sail five warships under his command to the former Soviet Republic of Latvia to help protect the most vulnerable part of NATO's eastern flank.
The hasty dispatch was part of Germany's scramble to send "everything that can swim out to sea," as the navy's top boss phrased it, to defend an area military strategists have long deemed the weakest point for the alliance. The vessels' sudden departure demonstrated how NATO, and Germany, were propelled by Russia's invasion into a new reality and face what officials, diplomats, intelligence officials and security sources agree is the most serious threat to the alliance's collective security since the Cold War.
Schmitt-Eliassen, who is based in the German Baltic port of Kiel, spoke to Reuters on the flight deck of the supply ship Elbe. Moored next to it, within sight of the church towers of the Latvian capital Riga, were a Latvian and a Lithuanian ship, and vessels and sailors from nations including Denmark, Belgium and Estonia were due to join the group later.
Article here
Chinese Group Hacking Ukraine to Help Russians - BleepingComputer, 18 Mar 2022
Bleeping Computer: Google: Chinese state hackers target Ukraine's government. "Google's Threat Analysis Group (TAG) says the Chinese People's Liberation Army (PLA) and other Chinese intelligence agencies are trying to get more info on the ongoing Russian war in Ukraine. Google TAG Security Engineer Billy Leonard says Google notified Ukrainian government organizations targeted by a Chinese-sponsored hacking group."
Article here
U.S. Sends Patriot Missiles to Saudi Arabia, Fulfilling Urgent Request - WSJ, 21 Mar 2022
The arms were transferred in past month after Saudi military sought new supply to repel drone, missile attacks by Iran-backed Houthi rebels
The Biden administration has transferred a significant number of Patriot antimissile interceptors to Saudi Arabia within the past month, fulfilling Riyadh's urgent request for a resupply amid sharp tensions in the relationship, senior U.S. officials said.
The transfers sought to ensure that Saudi Arabia is adequately supplied with the defensive munitions it needs to fend off drone and missile attacks by the Iran-backed Houthi rebels in neighboring Yemen, one of the officials said.
The Saudi military had been appealing to the U.S. since late last year for more Patriot interceptors-—missiles used to shoot down airborne weapons—warning that their supply was running dangerously low.
Article here
Also see: "Yemen Houthis Attack Saudi Energy Facilities, Refinery Output Hit" Reuters
Congress Sounds Digital Alarm Bells over Cybersecurity - Axios, 17 Mar 2022
"Since the start of the war, much of the attention has been on how to supply humanitarian and military aid to Ukraine. Now, lawmakers are thinking about nonmilitary attacks Russia could unleash on the United States."
Article here
Deepfake Presidents Used in Russia-Ukraine War - BBC, 18 Mar 2022
"A deepfake video shared on Twitter, appearing to show Russian President Vladimir Putin declaring peace, has resurfaced. Meanwhile, this week Meta and YouTube have taken down a deepfake video of Ukraine's president talking of surrendering to Russia. As both sides use manipulated media, what do these videos reveal about the state of misinformation in the conflict?"
Article here
---
Section II - IC PODCASTS, COMMENTARY, BLOG UPDATES
Beijing's View of the Russia-Ukraine War — interviews by Former Acting D/CIA Mike Morell
Intelligence Matters: A CBS News original national security podcast hosted by former CIA acting director and CBS News national security contributor Michael Morell. Morell is crisp, precise, cautious, fair, avoids political slant, and provides remarkable insights. Not to miss.


The most recent "Intelligence Matters" podcasts/interviews by or with Mike Morell:
Mar 16 | Beijing's View of the Russia-Ukraine War: China Expert Chris Johnson
In this episode, Michael Morell speaks with speaks with Chris Johnson, Senior Fellow at CSIS, about the Chinese perspective on the Russia-Ukraine War. Morell and Johnson discuss how the crisis in Ukraine affects China's view on Taiwan and how China would like the conflict to end. Johnson discusses how chemical weapons "would probably be a dividing line for the Chinese, although it wasn't in Syria.".

Other recent "Intelligence Matters" podcasts to stream or download:
Mar 9 | Profiling Putin and Other World Leaders: Psychiatrist Kenneth Dekleva
Mar 2 | Putin's Choices in Ukraine: Former Top Pentagon Official Mike Vickers
Feb 23 | Taiwan-China Tensions: Expert Bonnie Glaser
Feb 16 | The Russia-Ukraine Crisis: A Panel of Experts Discuss
Feb 9 | "The Future of the Kim Regime: North Korea Expert Sue Mi Terry"
Feb 2 | "Stanford Professor and Author Amy Zegart"
Jan 26 | "CIA's Former Deputy Director for Science and Technology Dawn Meyerriecks"
More about Intelligence Matters by Michael Morell here. Podcasts also available here.
---
A New Iron Curtain Descends around Russia, Russian Agents Seek to Kidnap Ukrainian Leaders — more from Inside the SCIF

Inside the SCIF by JJ Green, WTOP - Issue #155, 17 March has details on... Breaking news on Ukraine Invasion; Russian and Ukraine combat loss statistics; Minnesotan killed in Ukraine; FSB Detains Top Russian Official; Russians Against War Are Losing Jobs; Oligarch's Yacht Stuck in Norway; List of Weapons US Sending to Ukraine; more.

Target USA Podcast 323 was on: A New Iron Curtain Descends around Russia
Audra Plepyt, Lithuania's Ambassador to the US, says Russia's war in Ukraine is worrisome for NATO countries; and she discusses what it's like to live behind the Iron Curtain.
And "The Hunt" explored: Russian Agents Seek to Kidnap Ukrainian Leaders
JJ Green interviews retired Col. Jeff McCausland, a CBS News military consultant, on how Ukraine's security services can protect its leaders
---
Putin Aiming to be Greatest Czar; How Real the Threat of Russian Nukes? - The Latest... from Jeff Stein's provocative - award-winning - "SpyTalk" series...

Mar 22: "Russian Army's Fail No Surprise to CIA Official Who Battled It in Afghanistan" by Jeff Stein
Milt Bearden ran CIA operation that backed Afghan Mujahideen against Red Army
Mar 18: "Putin Shooting to be Russia's Greatest Czar, Former Top Powell Aide Says" by Jeff Stein
Lawrence Wilkerson also excoriates US arms makers for 'obscene profits' from Ukraine war.

Mar 17: "Putin and Nukes: How Real the Threat?" - by Jeff Stein
"It's not zero," says former senior CIA and DOE nuclear nonproliferation official. "He's desperate."
Mar 12: "Here Come Russia's Dirty Tricks" - Jeff Stein
Assassins in Ukraine, malware in our infrastructure, US sabotage agents
Mar 11: "Classified US Intelligence Chat Rooms a 'Dumpster Fire' of Hate Speech, Says Ex-NSA Contractor" - Jeff Stein
'Many' spy agency employees say Jan. 6th riot 'was justified,' says NSA veteran
Mar 6: "Going Hot? Russia 'Prepped the Battlefield' in US Long Ago, Officials Say" - Jeff Stein
U.S. should prepare for shocks like Pearl Harbor or 9/11, ex-CIA official warns
Mar 4: "US Options for Fighting Russians in Ukraine" a podcast with Jeff Stein, Doug London, Mike Rogers, and Jeanne Meserve
Paramilitary aid? Cyber counter-offensives? Check out this week's SpyTalk podcast.
Feb 25: "Zelensky Prepares to Go Down with the Ship" - Jeff Stein
Ukraine's president rebuffed US pleas to flee, an American associate tells SpyTalk
... "The tragedy of Zelensky is Shakespearean,"...
---
Putin Losing, Needs to Cut Best Deal Possible; Hybrid Warfare - Latest Insights from Jack Devine of Arkin Group
The Arkin Group's Mar 17 "In Other News" letter to private clients by former CIA Deputy Director, Operations... Officer Jack Devine features...
Putin is aware that complete occupation of Ukraine is becoming highly unlikely, but he'll try to cut the best deal possible under unfavorable circumstances.
Where is the Hybrid Warfare?
Follow link here to read analyses and predictions given to their private clients on the topics from last week. There is sometimes a delay of seven days before the above topics will appear at this link.
Also see: 7-minute Bloomberg Radio podcast "What Is Putin's Endgame?" featuring Jack Devine, former acting CIA director of operations, former head of the CIA's Afghan Task Force, and founding partner and President of the Arkin Group, discussing the Ukraine-Russia war and Vladimir Putin. Hosted by Paul Sweeney and Lisa Abramowicz. Should you have an off-ramp...a way for the tiger to leave the cage? Jack gives his reasons for opposing that.
Also see Jack's "Putin Has Ensured His Own Downfall" WSJ, 2 Mar 2022
---
Russia's War on Democracy - Olga Lautman
Newsletter covering Russia, Ukraine, Eastern, and Central Europe with a focus on Russia's intelligence operations to destabilize global democracies
---
Section III - BROUGHT TO OUR ATTENTION BY MEMBERS
The Two Debates in Military Circles the War in Ukraine Could Help Settle - Modern War Institute, 22 Mar 2022
Russia's invasion of Ukraine is a blatant violation of sovereignty and territorial integrity. It is a tragedy for those on the receiving end of what appear to be increasingly indiscriminate attacks. It is a clarion call for nations to choose sides, and it is strengthening the resolve of European political and defense institutions. It's also set to settle longstanding debates in Western military circles.
Topics covered: ... Urban Warfare: Inevitable Challenge or Avoidable Distraction? ... Civilian Resistance: Winning Strategy or Dangerous Delusion? ...
Article here
Saudi Crown Prince Uses Leverage against the United States - Soufan's IntelBrief, 22 Mar 2022
Saudi Crown Prince Mohammad bin Salman (MBS) is using the Kingdom's dominant position in the global oil market as leverage against the United States.
U.S. relations with MBS remain clouded by his role in the 2018 killing of dissident journalist Jamal Khashoggi.
The de-facto Saudi leader is declining U.S. requests to increase Saudi oil production to help ease the spike in world oil prices following Russia's invasion of Ukraine.
MBS is threatening to forge closer relations with emerging global power China if the United States does not show deference to his stature within the Saudi political hierarchy.
Russia's invasion of Ukraine has given Saudi Crown Prince Mohammad bin Salman (MBS) significant additional leverage in his troubled relationship with the United States. The Russian invasion—and the U.S. and European imposition of sanctions on some of Russia's energy exports in response—has caused a sharp rise in energy prices. As the world's third largest oil producer (behind the United States and Russia) and the major actor within the Organization of Petroleum Exporting Countries (OPEC) cartel, Saudi leverage over the United States has increased significantly. With his father, King Salman, ailing, MBS is not only the Kingdom's heir apparent but also its de-facto leader. If they are to obtain a Saudi commitment to increase oil production and bring world oil prices back to pre-invasion levels, senior U.S. officials would need to approach MBS directly. Article here
Cybersecurity Warnings Raised - Some Pointers for Home and Office Cyber Protection
White House Factsheet: Act Now to Protect Against Potential Cyberattacks - 21 Mar 2022
The Biden-Harris Administration has warned repeatedly about the potential for Russia to engage in malicious cyber activity against the United States in response to the unprecedented economic sanctions we have imposed. There is now evolving intelligence that Russia may be exploring options for potential cyberattacks.
The Administration has prioritized strengthening cybersecurity defenses to prepare our Nation for threats since day one. President Biden's Executive Order is modernizing the Federal Government defenses and improving the security of widely-used technology. The President has launched public-private action plans to shore up the cybersecurity of the electricity, pipeline, and water sectors and has directed Departments and Agencies to use all existing government authorities to mandate new cybersecurity and network defense measures. Internationally, the Administration brought together more than 30 allies and partners to cooperate to detect and disrupt ransomware threats, rallied G7 countries to hold accountable nations who harbor ransomware criminals, and taken steps with partners and allies to publicly attribute malicious activity. Factsheet here
4 Things You Can Do To Keep Yourself Cyber Safe - CISA
Turn on Multifactor Authentication
Update your software. In fact, turn on automatic software updates if they're available
Think before you click
Use strong passwords
Details here
Also see: "Destructive USB Flash Drives Are Being Mailed By Cybercriminals, FBI Warns" - DailyVoice News
Also see: "FBI Warns US Companies to Avoid Malicious USB Devices" - Cyberreason, 10 Jan 2022
China Plotted to Use Sex Worker, Porn, Violence to End Defector's Run for Congress, Prosecutors Say - Business Insider, 17 Mar 2022
China sent a spy to New York to derail a former dissident's run for Congress, federal prosecutors say. Alleged spy Quiming Lin is charged with hiring a private eye to "find a girl" to entrap the dissident.
Federal prosecutors in Brooklyn described a tale that could have been ripped out of a spy movie on Wednesday: the indictment of a Chinese operative who prosecutors allege was sent to New York to thwart the Congressional run of a former dissident, even if that meant planting child pornography, setting a honey trap, or resorting to violence.
Article here
Also see: "US indicts five members of Chinese spy ring, handler remains at large" IntelNews.org
Three Times Russians Botched a War and Had a Revolution - WSJ, 19 Mar 2022
History shows conflicts that begin far from Moscow can quickly blow back at home
An isolated autocrat in Moscow makes a fateful decision about war based on rosy assumptions that are quickly disproved on the battlefield. Soon, the effects are felt back home as the economy is thrown into turmoil and political unrest rises.
Today's headlines echo many wars in the Russian and Soviet past. History records tales of undersupplied Russian conscript soldiers, high inflation and industrial breakdowns during wartime, and tyrants surrounded by flatterers.
The previous wars don't allow for any firm predictions of what might happen this time. Some of Moscow's interventions ultimately worked as planned, such as when Red Army tanks invaded Hungary in 1956 and installed a lasting pro-Soviet government.
Still, one lesson of history is that Russia's conflicts starting abroad or on its borders sometimes end up shaking the country itself at its core. Here is a look at three such cases.
The war between Russia and Japan, fought over hegemony in Northeast Asia, showed the risks of overconfidence by Moscow when facing a smaller rival.
Unlike the Ukraine war, this one wasn't started by Russia. Tokyo seized the initiative with a surprise attack on the Russian navy at Port Arthur in Russia's Far East. Czar Nicholas II decided to fight back with full force, figuring that Japan, barely a half-century after emerging from feudal isolation, was no match for a European army. Article here
Russia's Invasion of Ukraine: NATO Response - CRS, 21 Mar 2022
The 30-member North Atlantic Treaty Organization (NATO; see Figure 1) has condemned Russia's February 2022 invasion of Ukraine, which it has characterized as the "most dangerous moment in
European security in a generation." Underscoring its role as a defensive alliance, NATO has joined the United States in declaring that it would not deploy forces to Ukraine, which is not a NATO member. NATO has, however, significantly enhanced its defensive force posture in the eastern part of the alliance and reiterated its solidarity with Ukraine. Report here
Ukraine, Burisma, Biden Corruption - Too many emails from members on this topic but we include a few
Hunter Biden Paid Tax Bill, but Broad Federal Investigation Continues - NYTimes, 16 Mar 2022
The Justice Department inquiry into the business dealings of the president's son has remained active, with a grand jury seeking information about payments from around the world.
In the year after he disclosed a federal investigation into his "tax affairs" in late 2020, President Biden's son, Hunter Biden, paid off a significant tax liability, even as a grand jury continued to gather evidence in a wide-ranging examination of his international business dealings, according to people familiar with the case.
Mr. Biden's failure to pay all his taxes has been a focus of the ongoing Justice Department investigation. While wiping out his liability does not preclude criminal charges against him, the payment could make it harder for prosecutors to win a conviction or a long sentence for tax-related offenses, according to tax law experts, since juries and judges tend to be more sympathetic to defendants who have paid their bills. ...
...People familiar with the investigation said prosecutors had examined emails between Mr. Biden, Mr. Archer and others about Burisma and other foreign business activity. Those emails were obtained by The New York Times from a cache of files that appears to have come from a laptop abandoned by Mr. Biden in a Delaware repair shop. The email and others in the cache were authenticated by people familiar with them and with the investigation. ...
Article here
Also see: "Now That Joe Biden's President, the Times Finally Admits: Hunter's Laptop Is Real" - NYPost, 17 Mar 2022
Also see: "Greenwald on Hunter's Laptop: 'Most Successful Disinformation Campaign in American Electoral History'" - WorldTribune, 18 Mar 2022
Also see: "Welcome To The Party NY Times - We Told You A Year And A Half Ago Hunter's Laptop Was Real. Where are Those Fifty Intel Guys Now?" - AND Magazine
List of Intel Officials Who Released a Cautious but Influential "Public Statement on the Hunter Biden Emails" on 19 Oct 2020
..."It is for all these reasons that we write to say that the arrival on the US political scene of emails purportedly belonging to Vice President Biden's son Hunter, much of it related to his time
serving on the Board of the Ukrainian gas company Burisma, has all the classic earmarks of a Russian information operation."... "...our experience makes us deeply suspicious that the Russian government played a significant role in this case."
Letter and List here
VIDEOS, CHARTS, TOURS, and EVENTS Suggested by Members

Winter on Fire: Ukraine's Fight for Freedom | Full Feature | Netflix
In just 93 days, what started as peaceful student demonstrations became a violent revolution. Netflix documentary Winter on Fire brings you the story of Ukraine's fight for freedom from the frontlines of the 2014 uprising. Runs 97 minutes.
Watch now on YouTube
If Netflix subscriber, watch it now on Netflix

Conflict in Ukraine: the Geospatial-Intelligence Perspective - JHU
Join host Michael J. Ard and guest Jack O'Connor, Director of the MS in Geospatial Intelligence program, for a discussion on, "Conflict in Ukraine: the Geospatial-Intelligence Perspective."
Michael J. Ard is the Program Director and Senior Lecturer for the Master of Science in Intelligence Analysis program. A former CIA analyst and manager, Dr. Ard specialized in Latin American and Middle Eastern issues. Part of his career included three years at the Office of the Director of National Intelligence, where he served as Deputy National Intelligence Officer for the Western Hemisphere. In addition to his career in government, Dr. Ard worked in corporate security at Marathon Oil and as a consultant for a professional service firm focused on international risk.
Jack O'Connor is the Director of the MS in Geospatial Intelligence program. He has practiced, led, taught, and written about Geospatial Intelligence. A former CIA officer, he managed and led analytic and support organizations focused on combat support, national intelligence, diplomatic initiatives, and disaster support missions, as well as regional, functional, environmental, economic and social analysis in CIA's National Photographic Interpretation Center, and, in the Defense Department, in the National Imagery and Mapping Agency and the National Geospatial-Intelligence Agency (NGA).
Video here
Teaching Resources to Help Students Make Sense of the War in Ukraine - New York Times
"We've sifted through many of the thousands of news items, including articles, Opinion essays, maps, photos, graphics, videos and more, that have appeared on nytimes.com since the invasion began, looking for what we thought might be best suited for classrooms. Because The Learning Network and everything we link to is accessible without a Times digital subscription, teachers clicking on these resources from our site can use them with their students free of charge. But this is just a starting point
Teaching resources are here
Debunking the most viral misinformation about Russia's war in Ukraine - Euronews
"In times of conflict and crisis, when people are hungry for details about the war in Ukraine, misinformation can be equally as viral as verified facts. Here is a selection of some of the false claims that had been widely circulating and have since been debunked by fact-checkers." Appears to be updated on a regular basis. Debunk website here
CAVEAT: The greatest spoof is setting up a site that claims to debunk everyone else's information about the war, including facts and hard evidence.
Visualized: How Nuclear Weapons Work - 15 Mar 2022
Nuclear weapons have devastating effects, but the science of how they work is atomically small. So, how do nuclear weapons work?
In 1945, the world's first-ever nuclear weapon was detonated at the Trinity test site in New Mexico, United States, marking the beginning of the Atomic Age.
Since then, the global nuclear stockpile has multiplied, and when geopolitical tensions rise, the idea of a nuclear apocalypse understandably causes widespread concern.
But despite their catastrophically large effects, the science of how nuclear weapons work is atomically small.
Chart here
Also see: "A Recent History of U.S. Sanctions on Russia" 17 Mar 2022
Also see: "Animated Chart: Nuclear Warheads by Country (1945-2022)" 21 Mar 2022
Spy Tours in Washington DC Area: Spring has Sprung! Book a Spy-themed Tour Today
Former intelligence officers deliver tours of Washington D.C. and share unique insights on what it's like to operate in the world of espionage. Allternate dates and times or custom tours available upon request. Tours option include:
Questions or more information here or email Rosanne at rosanna@spyher.co
---
Section IV - Books, Research Requests, Jobs, Obituaries
Books — Newly Released, Overlooked, Forthcoming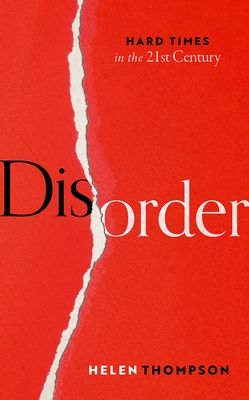 Disorder: Hard Times in the 21st Century
by Helen Thompson
(Oxford University Press, USA, Mar 2022)
The breakdown of the once-liberal international order. The 21st century has brought a powerful tide of geopolitical, economic, and democratic shocks. Their fallout has led central banks to create over $25 trillion of new money, brought about a new age of geopolitical competition, destabilised the Middle East, ruptured the European Union, and exposed old political fault lines in the U.S. Disorder: Hard Times in the 21st Century is a history of this present political moment. It recounts three histories — one about geopolitics, one about the world economy, and one about western democracies — and explains how in the years of political disorder prior to the pandemic the disruption in each became one big story. It shows how much of this turbulence originated in problems generated by fossil-fuel energies, and it explains why as the green transition takes place the long-standing predicaments energy invariably shapes will remain in place.
Book may be ordered here
---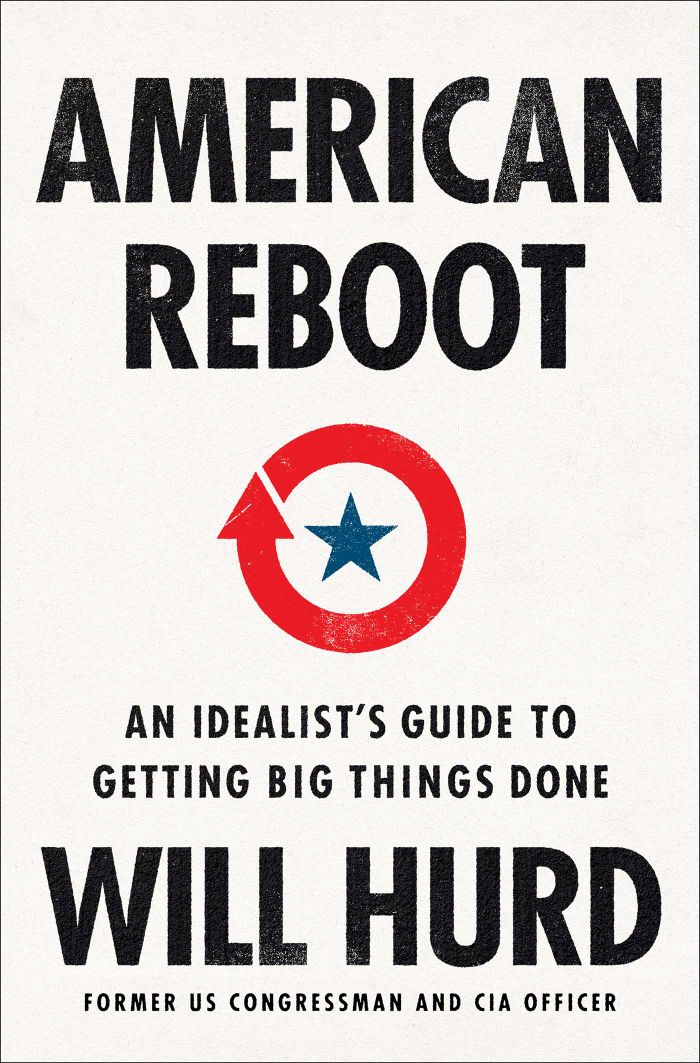 American Reboot: An Idealist's Guide to Getting Big Things Done
by Will Hurd (former CIA Officer)
(Simon & Schuster, Mar 2022)
It's getting harder to get big things done in America. The gears of our democracy have been mucked up by political nonsense. To meet the era-defining challenges of the 21st century, our country needs a reboot. As a former CIA Officer and member of Congress, cyber security executive and innovation crusader, Hurd has worked with entrepreneurs on the cutting edge of technology to anticipate the shockwaves of the future. Hurd draws on his remarkable experience to present an inspiring guide for America. A child of interracial parents in South Texas, Hurd survived the back alleys of dangerous places as an CIA officer. He carried that experience into three terms in Congress, where he was, for a time, the House's only Black Republican, representing a 71 percent Latino swing district in Texas that runs along 820 miles of US-Mexico border. He outlines how leaders should inspire rather than fearmonger. He forges a domestic policy based on the idea that prosperity should be a product of empowering people, not the government. He articulates a foreign policy where our enemies fear us and our friends love us. And lastly, he charts a forceful path forward for America's technological future.
Book may be ordered here.
---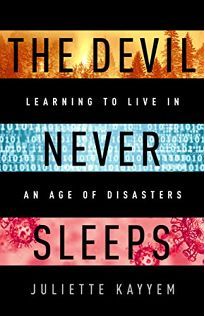 The Devil Never Sleeps: Managing Disasters in an Age of Catastrophes
by Juliette Kayyem
(PublicAffairs, March 2022)
"History Doesn't Repeat Itself, but It Often Rhymes" – Mark Twain.
If 2020 has taught us anything, it is that the unexpected happens and that everyone — from the government, to institutions, corporations and businesses, and individual homes and families — must be actively involved in dealing with it. Kayyem, a lecturer in Public Policy at Harvard's Kennedy School of Government, lays the groundwork for what she considers is a new approach to dealing with disaster—before it hits. She lays out the basic themes of crisis management and guides readers through seven steps to take in anticipation of the "devil's" inevitable return, highlighting the leadership deficiencies we need to overcome and forward thinking we need to harness. Filled with examples from Hurricane Katrina to Boeing's disasters and even how Beyoncé had to manage the failure of the lights during the halftime show at the Superbowl, Kayyem provides a guide for altering our thinking and developing effective strategies in the face of perpetual catastrophe. She Kayyem reminds us that we focus too much on the last disaster leaving us unprepared for the next. We've no sooner rebuilt the levees to prevent against too much water than we are discovering we cannot fight forest fires because there is too little. Each new crisis is different, hence it's a crisis.
Book may be ordered here.
---
Call for Papers by Routledge's highly-regarded peer-reviewed "International Journal of Intelligence and Counterintelligence"
Member Jan Goldman, IJIC's Editor, has issued a Call for Papers on the following two topics:
Full-Time Assistant Professor of Criminal Justice (Intelligence Studies) - University of North Georgia, Dahlonega, GA
Job Summary: Type: Full-Time; Posted: 02/02/2022; Category: Criminal Justice; Job ID: 238891
The Department of Criminal Justice at The University of North Georgia invites applications for a full-time, tenure-track appointment at the rank of Assistant Professor of Criminal Justice at the Dahlonega campus. This position will focus primarily on Intelligence Studies. Special attention will be given to applicants who have four or more years of practitioner experience and the ability to manage applied analytic projects. The workload may require travel across campuses, teaching at off-campus teaching sites, and online teaching.
Responsibilities: Teach four undergraduate courses per semester to include Introduction to Criminal Justice; Maintain an active research agenda in an effort to produce scholarly publications; Assist in the advising of students enrolled in Bachelor of Science Degree Criminal Justice with an Intelligence Studies Concentration; Serve on University, College, and Departmental Committees; Teaching schedule may include assignments on other campuses, evening or on-line classes.
Required Qualifications: Ph.D. in Criminal Justice is required. Intelligence Studies, Homeland Security or a closely related field is preferred; Experience teaching Intelligence Studies at the university or college level; Successful candidates should be able to teach one or more of the following courses: Introduction to Intelligence, Fundamentals of Intelligence Analysis, or Methods of Intelligence; Ability to work collaboratively with all campus constituencies.
To explore this job or to apply, do so here
Liberty University in Lynchburg, VA is seeking a full time, residential, Assistant Professor to teach Intelligence and National Security courses in the School of Government.
Courses support a curriculum which features a major or minor field of study in Strategic Intelligence Studies and include Introduction to Intelligence, Intelligence Analysis, Ethics in Intelligence, History of Intelligence, Intelligence and Military Operations, Strategic Intelligence, Counter Intelligence, Terrorism, Counter-terrorism and Psychological Operations. A minimum of a Master's Degree and extensive experience in the Intelligence profession is required. Liberty University is located in Lynchburg, VA, 3 hours south of Washington, D.C. It is a private, Christian, liberal arts, accredited institution with 15 colleges and schools. The modern campus at Liberty Mountain supports 15,000 residential students, Division I sports and over 115,000 online students. Liberty has a large and thriving Army and Air Force ROTC presence. Details on the job are here. Questions? Contact tcothron1@liberty.edu.
Tenure-Track Assistant Professor in Intelligence, Embry-Riddle Aeronautical University, Daytona Beach, FL
Job Description: The Department of Security Studies and International Affairs (SSIA) at Embry-Riddle Aeronautical University, Daytona Beach, FL., invites candidates to apply for a tenure-track Assistant Professor position in Intelligence (GEOINT). The successful candidate should have experience in one or more of the domains related to intelligence and security with skillsets in technologies such as Geospatial Intelligence, Remote Sensing using Unmanned Aircraft Systems (UAS), satellite imagery, as well as spatial analyses using Geographic Information Systems (GIS).
The successful candidate will contribute to SSIA's interdisciplinary Homeland Security and Intelligence program. In addition, the candidate will support the department and college to help integrate technology into the existing Homeland Security & Intelligence and Global Conflict Studies undergraduate degree programs as well as other programs external to the department. Primary tasks include undergraduate teaching and research, student advising, and relationship building with external organizations and agencies. The position requires teaching flexibility to cover a variety of courses in geospatial intelligence, geographic information systems, and their applications across a broad range of intelligence and security issues. Additional duties include scholarship, professional development, committee participation, and other activities to support the Department. This is a nine-month position with the possibility of summer teaching assignments. Position available August 2022.
Qualifications: An earned doctorate in intelligence-related discipline such as Geospatial Intelligence, Security Studies, Political Science, Remote Sensing, or related field is preferred. Special attention will be given to candidates with Intelligence Community experience and demonstrated success in securing and managing applied analytic projects. Knowledge of technical as well as policy and procedural aspects of geospatial intelligence and its applications is a plus. An exceptional candidate who is ABD (with an expected completion date within six months of the hire date) will be considered.
More info or to apply
Also being sought at Embry-Riddle [ERAU] in Daytona Beach, FL
Tenure-Track Assistant Professor in Cybersecurity
Job Description: The Department of Security Studies and International Affairs (SSIA) at Embry-Riddle Aeronautical University, Daytona Beach, FL., invites candidates to apply for a tenure-track Assistant Professor position in cybersecurity. We are seeking applicants whose research focuses on various aspects of the intersection between cyber technologies and human security. The successful candidate should have experience in one or more of the domains related to computer and network technologies, cybersecurity tools and incident response, digital forensics, cybercrime, social impacts of cyberspace, and cyber law and policy. Applicants with research interests/specializations in cybersecurity for GIS/geospatial analysis, unmanned aircraft systems, remote sensing, spatial analysis, and/or avionics are considered a plus.
The successful candidate will contribute to SSIA's interdisciplinary Homeland Security program. In addition, the person will support the department and college to help the department to integrate technology into the existing Homeland Security & Intelligence and Global Conflict Studies undergraduate degree programs as well as other programs external to the department. Primary tasks include undergraduate teaching and research, student advising, and relationship building with external organizations and agencies. The position requires teaching flexibility to cover a variety of courses in cybersecurity, digital forensics, and cybercrime. Additional duties include scholarship, professional development, committee participation, and other activities designed to support the Security Studies & International Affairs Department. This is a nine-month position with the possibility of summer teaching assignments. Position available as early as January 2022.
Qualifications: An earned doctorate in a cybersecurity-related discipline such as Computer Science, Information Technology, or Cybersecurity Engineering or related field; record of academic publishing; and grant proposal development. Must have knowledge of technical as well as policy and procedural aspects of cybersecurity. An exceptional candidate who is ABD (with an expected completion date within six months of the hire date) will be considered.
More info or to apply
Adjunct Faculty, Security Studies and International Affairs
Seeking to create a pool of local adjunct (part-time) faculty talent to join the Security Studies and International Affairs Department in the College of Arts & Sciences.
The Security Studies and International Affairs Department is the home to two degree programs: Bachelor of Science in Homeland Security; and Bachelor of Science in Global Conflict Studies.
Qualifications: Applicants must possess a master's degree or higher with 18 graduate hours in the discipline they intend to teach.
More info or to apply
---
Jan Earnest, Psychologist and Former Wife of CIA Operations Officer Peter Earnest
Janet Marie Chesney Earnest, 84, Psychologist and ex-wife of the late CIA Operations Officer Peter Earnest (former AFIO Chairman/President), died 14 March 2022 in Silver Spring, MD. One month after Peter's death.
She was born in Washington, DC. Jan lived and traveled extensively in the US and abroad spending 12 years in Greece and Cyprus as the wife of CIA Operations Officer, Peter Earnest, with whom she raised four daughters. Jan led a varied life beginning with her role as a CIA Officer's wife to volunteering as an emergency medical technician, counseling parents as a Certified Adlerian Counselor, and becoming President of the Individual Psychology Association. After spending 20+ years working in government, corporate, and non-profit, she went back to school at age 49 and was proud to receive an MS Degree in Organization/Human Resource Development from American University/National Training Lab. She went on to work as a successful ICF Professional Certified Coach (PCC) until retirement at age 78.
Jan was passionately active and loved travel, gardening, tennis, visiting with friends and family, and being around water. As a life-long seeker, she courageously followed her own path. Jan is survived by her partner Suzan Maher; four siblings, four of her children and their families, and other family.
Murat Natirboff, CIA Operations Officer and COS Moscow
Murat Natirboff, 100, a CIA Operations Officer and Chief of Station, died of metabolic encephalopathy 10 January 2022 in Keystone Heights, FL.
Natirboff served in Africa, Asia, and Europe, including a period as Moscow Station Chief, before retiring in 1989.
Some of Natirboff's impressive activities in Moscow Station with defecting Russian scientists are described in a NYTimes 1986 article "Soviet Says a C.I.A. Station Chief Passed on Instructions to Daniloff" and in Nicholas Daniloff's 2008 memoir "Of Spies and Spokesmen: My Life as a Cold War Correspondent."
Mr. Natirboff was born in the Crimean Peninsula of what was then imperial Russia, where his father was an officer in the anti-Bolshevik White Army. He grew up in New York and served in the Marine Corps during World War II. He retired from the CIA in 1989 and moved to Florida in 2018.
Michael Rubino, CIA Officer
Michael J. Rubino, 98, a CIA Officer, died 11 March 2022 in Bethesda, MD, two days shy of his 99th birthday.
A veteran of World War II, a graduate of Catholic University (B.A., M.A.) and Harvard University (M.P.A.), and a devout Catholic, he served his community in a variety of ways, including as a founding member of the Board of Trustees of St. Thomas University Law School, a member of the Liturgy Commission of the Archdiocese of Washington, council president of St. Bartholomew Catholic Church, as well as student leadership positions in the National Student Association in the late 1940s. Informal aide and friend of Sen. Eugene McCarthy, he traveled with him during McCarthy's 1976 presidential campaign.
He is survived by his wife, Nancy Collins Rubino, six children, and other family.
The family will receive visitors Friday, 25 March 2022 from 4 to 7 p.m. at Pumphrey Funeral Home, 7557 Wisconsin Ave., Bethesda, MD, and at a memorial mass celebrated at 12 Noon 26 March at St. Bartholomew Catholic Church, 6900 River Rd., Bethesda, MD.
Ona Solberg, USN CDR, Senior ONI Officer
Ona Claire Solberg, CDR USN (Ret.), 64, Senior USN Intelligence Officer, died 1 March 2022 in Ellensburg, WA.
Ona was born in Tacoma, WA. She spent her childhood in the Tacoma area before her father's work with the VA transferred the family to Fort Mead, SD. Ona often reminisced of her joy riding her horse through the Black Hills and the wonderful sense of freedom. Much to her dismay, her father was transferred back to Washington, settling into a home on Spanaway Lake. Ona attended Washington High School in Parkland, graduating in 1976. While in high school, Ona showed her true colors as an independent, free-thinking individual who didn't ascribe to the expected conventions for a woman. Around the age of 16, she purchased a '67 Shelby Mustang, rebuilt the engine, adding a five-pound racing clutch, and took her blue Shelby with its white racing stripe to the local drag racing strip on Friday nights, usually winning against anyone who dared to race her.
Ona attended Embry-Riddle Aeronautical University, graduating in 1981 with a B.S. in Aviation Administration and pilot ratings in Commercial Single and Multi-Engine Land with Instrument Rating. She was also a Flight Instructor and Flight Instructor Instrument and received her Commercial Helicopter Rating. Following graduation, the airlines were not hiring so Ona returned to Ellensburg where she bartended and served as a Helitack Crew Chief for the Department of Natural Resources fighting wildfires.
To pay off college loans, she enlisted in the Navy as an Aviation Machinist mate and was designated an Aircrewman in 1984. Her first assignment was to VR-59 in Dallas, TX. She attempted to apply for an officer commission and fly but her eyesight prevented being a pilot, so she became a Naval Intelligence Officer. She was accepted to Aviation Officer Candidate School and commissioned in August 1985. After completing intelligence school at Lowry AFB, Denver, CO, she was assigned as the Intelligence Officer for Patrol Wing ONE Detachment on the remote island of Diego Garcia. As a Lieutenant JG, her next assignment was to the Fleet Intelligence Center, Pacific on the island of Oahu, HI.
Ona was promoted to full Lieutenant in 1989. In 1990 she reported to Commander-in-Chief, U.S. Pacific Fleet, Oahu, HI where she served as the Foreign Liaison Officer for the Assistant Chief of Staff for Intelligence. She was selected for TDY to Commander-in-Chief, Central Command for Operations DESERT SHIELD and DESERT STORM. She was the Intelligence Watch Officer and Operational Intelligence Analyst Briefer for a forward deployed staff under wartime conditions.
In 1992 she served as Intelligence Officer, Naval Surface Group, Middle Pacific. In 1994, as a Lieutenant Commander, she was Commander, Amphibious Squadron Seven out of San Diego, CA, becoming the first female Intelligence Officer assigned to an Amphibious Squadron. She completed a six-month Western Pacific deployment aboard the USS New Orleans (LPH-11) providing intelligence support for over 4,000 Navy and Marine Corps personnel. Following a successful WESTPAC deployment, she was assigned to the Commander, Naval Special Warfare Group One as the Intelligence Officer at Coronado. Her duties included the coordination of all intelligence assets for SEAL Teams One, Three, and Five, as well as Naval Special Warfare Units One and Three.
In 1998, she reported to Chief of Naval Operations, Director of Naval Intelligence staff at the Pentagon. She was there on September 11, 2001, when the Pentagon was attacked. Ona spent many days following the attack at the impact site, assisting with the recovery of items from the intelligence spaces, and recovery of classified materials from the DNI's front office suites. During her Pentagon assignment, she was promoted to Commander. In November 2001, she reported to the Naval Information Warfare Activity as the Intelligence Department Head in Suitland, MD. In 2003, she was designated the Information Technology and Systems Department Head and Chief Information Officer. Ona retired from the Navy on January 1, 2005.
In retirement she worked for as a contractor for various ventures in the Virginia area. She later worked for Sunset Hills Winery in Purcellville, VA as the General Manager and Tasting Room Manager. and later joined another contractor in March 2006 as the VP of Operations and Production with a business focus on China. This opened many opportunities for her to travel to China. In 2009, she returned to her roots, accepting a senior civilian position on the staff of the Director of Naval Intelligence at the Pentagon where she remained until her final move back to Ellensburg, Washington in 2014 to fully retire.
Back in Washington, she served on several nonprofit boards. During her last few years, she traveled to France, took a river cruise from Paris to Normandy, and enjoyed spending time with her beloved Schipperkes.
Learning of her passing, ONI colleagues wrote: "She was what I'd characterize as a "cool hand"…she was up to speed on all issues, but never overcome by the events of the day. She was someone you could get a straight answer from about the ins-and-outs of the command and the Navy. She was still the same nice, down-to-earth officer that she was all those years earlier. Even those we were both senior by then and had varying backgrounds she remained one of those select few who would help a fellow officer. She was a shining example of being a selfless officer…a rare gem. Fair winds and following seas Ona, we will miss your presence on our deck plate of life."
Ona is survived by her beloved Laura Stanley, by two brothers, and other family.
A memorial service will be held 2 pm Saturday, 2 April 2022 at the Morgan Performing Arts Center in Ellensburg, WA. A reception will follow the service at Gard Vintners in downtown Ellensburg. She will be laid to rest at Arlington National Cemetery.

---
AFIO EDUCATIONAL EVENTS IN COMING TWO MONTHS....
Virtual =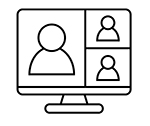 ; In-Person =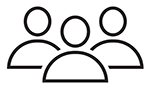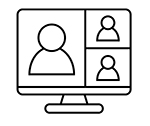 Tuesday, 29 March 2022, noon EDT - Zoom - Situational Briefing on Conflict in Ukraine and Roundtable Discussion at this Florida Suncoast Chapter Virtual Session
The Florida Suncoast AFIO Chapter is pleased to present a situational briefing on the conflict in Ukraine and a roundtable discussion. The special online Zoom meeting features Dr. Golfo Alexopoulos, founding director of the USF Institute on Russia and Professor of Global Studies at the University of South Florida, and Dr. Mark Grzegorzewski, Resident Senior Fellow in the Department of Strategic Intelligence and Emerging Technology at Joint Special Operations University, MacDill AFB.
We anticipate the briefing and discussion will run approximately 90 minutes.
Registration is required. Question submission and registration ends at noon on Thursday, March 24. Please send in any questions and register early. Use this link
Questions are welcome; please submit to Chapter Secretary, michaels@suncoastafio.org. Question submission and registration ends at noon on Thursday, March 24. Please send in any questions and please register early.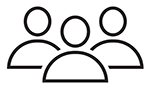 Tuesday, 29 March 2022, 6pm EDT - Atlanta, GA - AFIO Atlanta hears from Reg Regenstein on "Havana Syndrome: Are the Russians Secretly Attacking Americans Abroad?"
Since 2016, hundreds of American diplomats, intelligence officers, and military attaches—and their family members—have suddenly suffered from severe neurological damage and often had their health permanently impaired under suspicious and inexplicable circumstances. Substantial evidence, including from the National Academy of Sciences, points to the cause being pulsed microwave energy radiation. DCI Burns and other national security officials have met, investigated, and discussed these attacks. Some have attributed the injuries to hysteria, tension, pesticides, or even the chirping of crickets. But much credible evidence has emerged implicating Russian involvement.
CIA veteran Lewis "Reg" Regenstein—a charter member of AFIO since 1975—has studied and written extensively on Havana Syndrome and related Russian operations. He and his published articles on the subject have not been challenged, except by the Russian media outlet RT (Russia Today). (RT is an agent of Kremlin policy and a tool directly used by President Vladimir Putin to engage in covert disinformation campaigns designed to sow doubt about democratic institutions and destabilize the West.)
Join us for an exciting lecture as Reg argues that America's weakness, timidity, confusion, and feigned ignorance in the face of these microwave attacks on Americans have helped erode our deterrence, encouraged Russian aggression, and destabilized today's world. The talk will be followed by Q&A when you may feel free to support or dispute his conclusions.
Complimentary appetizers and hors d'oeuvres will be provided
OPEN TO NON-MEMBERS AND FRIENDS!
VENUE: Big B's Fish Joint, 4600 Roswell Road, Atlanta, GA 30342 (free parking available)
RSVP: email, call, or text to Brian Hooper at brian@afioatlanta.com or 404.403.8004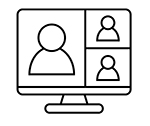 Thursday, 7 April 2022, 7 pm CDT - Zoom Webinar - Major General Gary W. O'Shaughnessy will speak about careers in intelligence at this AFIO San Antonio Chapter Virtual Event
MG Gary O'Shaughnessy began his military service in 1960, when he was commissioned through the ROTC program. In 1962 he became a Communications Intelligence Officer and served several tours in Asia. He progressed in the military with assignment in the Security Service, Electronic Security Command, National Security Agency, and US Europe Command as the Director of Intelligence. General O'Shaughnessy currently serves on the AFIO National Board.
The 30 minute online social time has been dropped and this meeting begins promptly at 7 p.m. for civilians and 1900 hrs for former military. Virtual links will be forwarded closer to the date of the program.
Questions or to participate, contact John Franklin, President, AFIO San Antonio Chapter, at satxafio@gmail.comor 210 863-0430.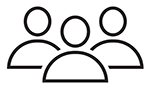 Friday, 8 April 2022 - McLean, VA - AFIO's First 2022 In-Person Luncheon features Shane Harris, journalist/author, The Washington Post, and Toby Harnden, journalist/author
AFIO's first in-person event of 2022. We hope you will attend.
Speakers will be: Shane Harris, journalist/author, The Washington Post, author of "@War: The Rise of the Military-Internet Complex" speaking at 11 am; Toby Harnden, journalist/author of "The First Casualty: The Untold Story of the CIA Mission To Avenge 9/11" speaking following lunch. Harris, will discuss the latest developments in Ukraine, which he is covering for the Washington Post, with special focus on the intelligence aspects. Also present will be and one of the brave Team Alpha members featured in Tody Harnden's incredible book.
Event will be held at DoubleTree by Hilton, 1960 Chain Bridge Rd, McLean, VA.
Register here. Questions to annettej@afio.com
---
Other Upcoming Events from Advertisers, Corporate Sponsors, and Others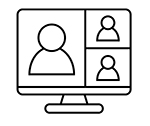 Wednesday, 23 March 2022, 3 - 4:30pm EDT - Virtual - The OSS Society hosts Virtual Conversation with Drs Robert Gates and Michael Vickers
This first of 2022 "Oh So Social" virtual one-on-one conversation by The OSS Society features Dr. Robert Gates and Dr. Michael Vickers.
Speaker bios, program information, and to register
Thursday, 24 March 2022, 1800/6:00 PM EDT; 1700/5:00 PM EDT; 1500/3:30 PM PDT; 1200 /12:00 PM HST - GoToMeeting - NIP Virtual Speaker Event
Naval Intelligence Professionals are hosting a Virtual Speaker Event on this topic: Naval Aviation Warfighting Development Center (NAWDC)
Topic outline: A) NAWDC history / evolution; NAWDC organization; NAWDC mission, roles, functions and priorities; Training; Doctrine development; NAWDC lines of effort
B) Navy Intel and the aviation community; Challenges; Evolving training and skillsets
C) Targeting and CVW/CSG operations – past/present/future; Traditional alignment with CVW for Strike; TQCP and the Navy Program; Targeting as a functional area of expertise; Fleet demand signals
D) Other NAWDC efforts: Integrated Training Facility and Live, Virtual, Constructive
GUEST Speaker: CDR David "Bergy" Bergesen, Director of Information Warfare, Naval Aviation Warfighting Development Center (NAWDC).
FORMAT: Video Conference – GoToMeeting. Please join the meeting from your computer, tablet or smartphone, beginning at 1750/5:50 PM EDT:
Please join my meeting from your computer, tablet or smartphone. https://meet.goto.com/427078189
You can also dial in using your phone. United States: +1 (408) 650-3123 Access Code: 427-078-189
Get the app now and be ready when your first meeting starts: https://meet.goto.com/install
As always, please mute your device/phone. Thanks.
AGENDA: (5 min) Ms. B. Lynn Wright, DDNI (Ret.), NIP Chairman, welcoming remarks and NIP Update; (~25 min) Guest Speaker Remarks; (~30 min) Q & A moderated by CAPT (Ret.) Bob Allen. - Please enter your questions in the GoToMeeting chat window or email your questions in advance/during the video conference to: bob_allen36@hotmail.com
Thursday, 7 April 2022, 8:15am - 4:30pm EDT- Hybrid: In-Person and Zoom Webinar - Intelligence and the Changing Security Environment by The Intelligence Studies Consortium - Georgetown University School of Continuing Education and National Intelligence University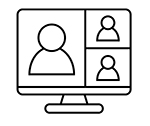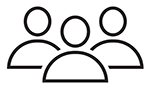 The Intelligence Studies Consortium (ISC) was established in 2018 by the National Intelligence University (NIU) to promote communications and cooperation between academic and government organizations. The ISC provides an organized forum for the member universities to work together exploring issues and engaging in solutions that improve national security. The participating universities have national security-focused academic programs and unique relationships with many government agencies; the ISC seeks to develop these relationships and provide an integrated forum to discuss critical intelligence issues. This symposium is an opportunity for students to present recent work at an academic conference in a panel format. Students will be selected for participation in the symposium based on their proposal, which will be judged by the ISC faculty representatives.
All attendees attending in-person must be fully vaccinated and compliant within the GU360 system. The event will also be live-streamed for those unable to attend in-person.
*Accommodation requests related to a disability should be made by March 28 to scsevents@georgetown.edu. A good faith effort will be made to fulfill requests made after March 28.* If you have any questions, contact scsevents@georgetown.edu.
LOCATION: Virtual via Zoom; In-Person at Georgetown School of Continuing Studies, 640 Massachusetts Ave. NW, Washington DC 20001. This event will also be live-streamed via Zoom.
Audience: Prospective Students, Current Students, Alumni, Outside Attendees
RSVP for the event using this link.
Download more information about the program here
More about this program at Georgetown University website or at the SCS website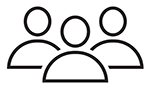 Thursday, 7 April 2022 at 6:30 - 7:30pm EDT - Washington, DC - Dr Harlan Ullman discusses "How Massive Attacks of Disruption are an Existential Danger to the U.S. and World" - at this in-person event at The City Tavern Preservation Foundation
The City Tavern Preservation Foundation, an organization established for the preservation of the oldest and last remaining Federal era tavern in Washington, DC, invites AFIO members, at no cost, to attend a discussion and book signing with Harlan Ullman for his latest book: The Fifth Horseman and the New MAD: How Massive Attacks of Disruption Became the Looming Existential Danger to a Divided Nation and the World at Large.
Dr. Harlan Ullman is a globally recognized thought leader and strategic thinker. Among his better known innovative concepts are: "shock and awe" "A Brains Based Approach to Strategic Thinking"; and "Massive Attacks of Disruption. "
A former naval person and Swift Boat skipper in Vietnam who carried out over 150 combat missions, and later, commanded a destroyer in the Persian Gulf, he has advised heads of government and industry. He has also chaired several companies.
He lays out the issues and makes major recommendations to repair a broken government, infrastructure, and in many ways a flawed national security policy and organization. He is UPI's Arnaud de Borchgrave distinguished columnist and a Contributor to The Hill
No Charge to attend but reservations required and can be made at this Eventbrite link.
Event location: City Tavern, 3206 M St NW, Washington, DC 20007. Location on Google Maps.
To order a book, do so here at Amazon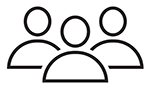 1 - 3 May 2022 - Tucson, AZ - Spies Lies & Nukes Conference
Join Valerie Plame and several of her legendary, highly decorated CIA colleagues as they dive into the secretive world of espionage. Hear intriguing, provocative, and sometimes shocking conversations on cyber attacks, covert actions, nuclear scams, recruiting real spies from those that lived in the "wilderness of mirrors" for years.

Speakers: Valerie Plame, Conference Host and former Covert CIA Ops Officer; James C. Lawler, former Senior CIA Ops Officer; Alma Katsu, former CIA and NSA Analyst; Marc Polymeropoulos, former Senior CIA Ops Officer; Rolf Mowatt-Larssen, former Senior CIA Intelligence Officer; Mary Beth Long, former Asst SecDef for Intl Security Affairs; Glenn Carle, former Senior CIA Ops Officer; Lucy Kirk, former CIA Chief of Station and Ops Officer; Jonna Mendez, former Senior CIA Intelligence Officer; Gary C. Schroen, former Senior CIA Intelligence Officer

Topics: Some of the topics that will be presented by our experts and panelists:
"Afghanistan: Ending the Forever War"; "What is the 'Havana Syndrome'?"; "Russian election hacking / cyberwarfare"; "SoulCatcher: How to recruit a spy"; "Women in the CIA"; "Spy Fiction: What is real and what isn't?"; "The Morality and Politics of Torture"; and "The Nuclear Threat."

Location: Hacienda del Sol Guest Ranch Resort - a beautiful and historic resort at 5501 N Hacienda Del Sol Rd, Tucson, AZ 85718.
More information or to register visit https://www.spiesliesnukes.com/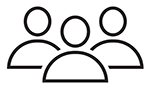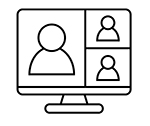 10 - 12 May 2022 - Glen Burnie, MD - National Cryptologic Foundation General Membership Meeting (GMM) & 18th CCH Cryptologic History Symposium
The 2022 NCF GMM will take place on May 10th as a hybrid event with virtual attendance via Zoom and very limited in-person seating at our office in Glen Burnie, MD. Lunch will be optional for in-person attendees. We will have several presenters and our featured guest speakers will be Mr. Harry Wetherbee and Ms. Betsy Rohaly Smoot. Click this page here to view the preliminary agenda, and please save the date.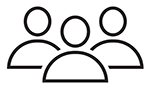 19-22 June 2022 - Treviso (near Venice), Italy - 2022 IAFIE and IAFIE-EC Conference and CFP
Theme: "Working Wicked Intelligence Challenges: Intelligence Research, Education-Training and Practice"
The 2022 CALL FOR PAPERS addresses engaging themes that combine the different Intelligence domains and disciplines with a look into the future challenges.
Read the Call for Papers to know the main Conference themes, requirements, deadline and the new IAFIE Study Group Initiative.
Those who had planned to attend and present papers at the postponed 2020 or 2021 Italy conference can resubmit their papers--or propose to present new papers--at the June 2022 Treviso-Venice Conference.
Presenters are encouraged to submit papers for publication in the Journal of Security, Intelligence, and Resilience Education (JSIRE). IAFIE announces the requirements for a peer-reviewed paper to be accepted for publication in the Call for Papers.
The Call for Papers includes details about Registration, Fees, Travel, and Accommodations along with additional tour options and partners/spouses' tour.
Conference includes a tour to Venice (free of charge) at the end of the Conference.
Event will be hosted by École Universitaire Internationale - Italy.
The Conference will take place in the territories that have witnessed the rise of the first structured Intelligence service in the world, and have always been the bridge between west and east, forefront observer of their evolution through time;
Be with us to live what freedom and Democracy are. Be with us to be a sign, a design for what freedom and democracy will be in the future.
We will meet in Treviso, near Venice, crossroad city that unites cultures, east-west, north-south for a vision of the global universe.
For more information, to respond to the CFP, or to register, do so here.
---
ITEMS FOR SALE AT AFIO FOR MEMBERS...
PopSocket for cellphones or tablets
Show your support to AFIO while enjoying the convenience offered by our AFIO Logo PopSocket. The PopSocket is most commonly used as a stand and as a grip for your mobile phone or tablet; handy for taking selfies, watching videos, and for texting. The PopSocket looks like a small button or sticker which, when closed, sticks flat to your mobile device. However, its accordion-like design enables it to pop open for use. The benefits of using a PopSocket make it a must-have accessory for your mobile phone or tablet. It also aids in keeping your phone from slipping off your hand during use, falling, or breaking.
Price: $15. Order this and other store items online here.
---
Caps - Dark Navy with Navy AFIO Logo
An authentic silhouette with the comfort of an unstructured, adjustable fit. Fabric: 100% cotton. Unstructured. Fabric strap closure with adjustable D-clip. Price: $30. Order this and other store items online here.
---
Duffel Bags - Royal Blue and Black with Full Color AFIO Logo This duffel has it all when it comes to value, style and organization.
600 denier polyester canvas with polyester double contrast; D-shaped zippered entry for easy access. Front pocket with hook and loop closure. End mesh pocket Easy-access end pockets. Four durable, protective feet and built-in bottom board for added strength. Web handles with padded grip. Detachable, adjustable shoulder strap.
Dimensions: 11"h x 19.75"w x 9.75"d; Approx. 2,118 cubic inches
Price: $50. Order this and other store items online here.
---
AFIO Mug with color glazed logo. Made in America. Sturdy enough to sit on desk to hold pens, cards, paperclips, and candy.
This handsome large, heavy USA-made ceramic mug is dishwasher-safe with a glazed seal. $35 per mug includes shipping. Order this and other store items online here.
---
Guide to the Study of Intelligence and When Intelligence Made a Difference
"AFIO's Guide to the Study of Intelligence" has sold out in hard-copy.
However, it is available in digital form in its entirety on the AFIO website here.

Also available on the website here are the individual articles of AFIO's history project "When Intelligence Made a Difference" that have been published to date in The Intelligencer journal. More articles will be forthcoming in future editions.
---
Disclaimers and Removal Instructions
Weekly Intelligence Notes (WINs) are commentaries on Intelligence and related national security matters, based on open media sources, selected, interpreted, edited and produced for non-profit educational uses by members and WIN subscribers.
REMOVAL INSTRUCTIONS: We do not wish to add clutter to inboxes. To discontinue receiving the WINs:
a) IF YOU ARE A MEMBER - click here: UNSUBSCRIBE and supply your full name and email address where you receive the WINs. Click SEND, you will be removed from list. If this link doesn't open a blank email, create one on your own and send to afio@afio.com with the words: REMOVE FROM WINs as the subject, and provide your full name and email address where you are currently receiving them.
b) IF YOU ARE NOT A MEMBER, and you received this message, someone forwarded this newsletter to you [contrary to AFIO policies]. Forward to afio@afio.com the entire WIN or message you received and we will remove the sender from our membership and distribution lists. The problem will be solved for both of us.
CONTENTS of this WIN [HTML version recipients - Click title to jump to story or section, Click Article Title to return to Contents. This feature does not work for Plaintext Edition or for some AOL recipients]. If you wish to change to HTML format, let us know at afio@afio.com. The HTML feature also does not work for those who access their e-mail using web mail...however NON-HTML recipients may view the latest edition each week in HTML at this link: https://www.afio.com/pages/currentwin.htm
---
WINs are protected by copyright laws and intellectual property laws, and may not be reproduced or re-sent without specific permission from the Producer. Opinions expressed in the WINs are solely those of the editor's or author's listed with each article. Notices in the WINs about non-AFIO events do not constitute endorsement or recommendation by AFIO. AFIO Members Support the AFIO Mission - sponsor new members! CHECK THE AFIO WEBSITE at www.afio.com for back issues of the WINs, information about AFIO, conference agenda and registrations materials, and membership applications and much more!
(c) 1998 thru 2022. AFIO, 7600 Leesburg Pike, Suite 470 East, Falls Church, VA 22043-2004. Voice: (703) 790-0320; Fax: (703) 991-1278; Email: afio@afio.com
---
About AFIO | Membership Renewal | Change of Address | Upcoming Events | Chapter Locations | Corporate/Institutional Memberships | Careers in Intelligence Booklet | Guide to the Study of Intelligence | Intelligencer Journal | Weekly Intelligence Notes | To Make A Donation | AFIO Store | Member-Only Section | Code of Ethics | Home Page
Click here to return to top.
---