---
Section I - INTELLIGENCE HIGHLIGHTS
'Tip of the Iceberg': Rise in Russian Spying Activity Alarms European Capitals - Financial Times (UK), 27 Mar 2022
Intelligence agencies have been slow to respond to the growing scope of covert Kremlin operations overseas
The scene seemed more suited to an Austin Powers spy farce than a John le Carré cold war intrigue.
"I told Moscow that you are such a good boy," lieutenant colonel Sergey Solomasov, a spook working for Russia's GRU military intelligence agency, told his Slovak contact, Bohus Garbar. "Moscow decided that you'll be a hunter."
But Solomasov — on paper, Russia's deputy military attaché in Bratislava — was wrong. Garbar did not get a chance to hunt. Instead he was the hunted: Slovak agents had filmed the meeting with his handler.
On March 14, Solomasov was one of three Russians expelled from Slovakia "for acting in contravention of the Vienna convention on diplomatic relations". Though Garbar — a well-connected, muckraking blogger — was a lowly target, the Russian's other recruits were not: Solomasov's network included a Slovak colonel and a senior official in counter-intelligence.
Keeping track of the Kremlin's espionage activity in the west has become an even more urgent task since Russia's invasion of Ukraine upended Europe's security order. But many countries are still playing catch-up with Moscow's undercover activity on their soil.
Article here

Roman Abramovich 'Poisoned' at Peace Negotiations with Ukraine - Allen, The Telegraph
The Russian oligarch reportedly suffered peeling skin on his face and hands, and red teary eyes
Roman Abramovich reportedly survived an alleged poisoning attempt earlier this month. The Russian oligarch and Ukrainian peace negotiators suffered symptoms of a suspected poisoning following a meeting they attended in Kyiv in early March, The Wall Street Journal reported.
Mr Abramovich was said to have shown symptoms including peeling skin on his face and hands, and red teary eyes.
According to one early unconfirmed report, Mr Abramovich allegedly lost his sight for several hours.
He has since recovered from the symptoms, The Wall Street Journal reported. He was reportedly treated for his symptoms in Turkey.
A person close to Mr Abramovich told the newspaper it was unclear who was behind the poisoning.
The alleged incident is believed to have taken place on March 3, and at least two Ukrainians involved in the peace talks also reportedly suffered symptoms.
Article here
Also see: "Roman Abramovich and Ukrainian Peace Negotiators Suffer Suspected Poisoning - The Russian oligarch and others developed symptoms they blamed on hard-liners in Moscow who they say want to sabotage talks to end the war" - WSJ, 28 Mar 2022

Names and Addresses of 620 FSB Officers Published in Data Breach - The Times (U.K.), 29 Mar 2022
The names and addresses of 620 people who are said to be FSB officers were published yesterday in what Kyiv said was a huge data breach of the Russian security agency.
The Ukrainian directorate of intelligence claimed that the list included the personal details of agents engaging in "criminal activities" across Europe.
As well as names and addresses, the list includes details of agents' cars such as their numberplates, their phone numbers and dates and places of birth.
All those on the list were registered as living in the Lubyanka, the service's Moscow headquarters. According to the list, one alleged agent used "jamesbond007" as part of his Skype address.
The FSB is Russia's domestic security service, akin to MI5, but its remit also encompasses countries of the former Soviet Union, including Ukraine.
If authentic, the release would constitute a huge data breach at the spy agency, of which Vladimir Putin was director from 1998 to 1999.
It is not the first time that the FSB's security has been compromised in recent weeks. This month Ukrainian intelligence forces were able to intercept a phone call between two agents who were discussing the death of a Russian general.
Article here
Also see: "Ukrainian agency publishes personal data of 600 alleged Russian intelligence officers" IntelNews.Org 29 Mar 2022

Boris Nemtsov Tailed by FSB Squad Prior to 2015 Murder - Bellingcat, 28 Mar 2022
Previously, Bellingcat and partners discovered that a secret FSB squad had followed Russian opposition figure Alexey Navalny during his presidential campaign in 2017, and in the days and months before he was poisoned in 2020. The same squad had also tailed Vladimir Kara-Murza and Dmitry Bykov in the days and months before their suspected poisonings.
Travel data also showed members of the same unit appeared to have tracked at least three other activists who later died in mysterious circumstances.
According to our investigations, the squad was comprised of chemical weapons experts from the FSB's Criminalistics Institute and officers from the Directorate for the Protection of Constitutional Order of the FSB's Second Service. The latter is described by the US Treasury as "managing internal political threats on behalf of the Kremlin."
Article here

Spies Will Doom Putin - D London, WSJ, 23 Mar 2022
After invading Ukraine, he's tightening the screws the way the Soviets did—and that will help the CIA recruit Russians.
I spent 34 years in the Central Intelligence Agency's clandestine service, and watching Vladimir Putin's brutal war in Ukraine from the sidelines fills me with both sadness and a sense of opportunity. Espionage is a predatory business, and there's blood in the water. Mr. Putin's self-inflicted damage has done more to turn his own people against him than anything the West could have done.
Mr. Putin's disastrous choices are causing military strategists to reconsider which tactics could be used against Russia's overrated and underperforming armed forces. Political experts and economists are rethinking tools for punishing malign behavior. Other potential aggressors—namely China—must take notice. If your job is cultivating spies, I suspect that recruiting must be good.
Article here

The Making of Vladimir Putin: Tracing Putin's 22-year Slide from Statesman to Tyrant - NYT, 28 Mar 2022
Speaking in what he called "the language of Goethe, Schiller and Kant," picked up during his time as a K.G.B. officer in Dresden, President Vladimir V. Putin addressed the German Parliament on Sept. 25, 2001. "Russia is a friendly European nation," he declared. "Stable peace on the continent is a paramount goal for our nation."
The Russian leader, elected the previous year at the age of 47 after a meteoric rise from obscurity, went on to describe "democratic rights and freedoms" as the "key goal of Russia's domestic policy." Members of the Bundestag gave a standing ovation, moved by the reconciliation Mr. Putin seemed to embody in a city, Berlin, that long symbolized division between the West and the totalitarian Soviet world.
Article here
Also see: "Why the U.S. Was Wrong About Ukraine and the Afghan War" NYT, 24 Mar 2022

Russian Troops 'Kill Their Colonel' as Seventh General Perishes on the Battlefield - National News (UK), 25 Mar 2022
Moscow looks for reinforcements as up to 20 Battalion Tactical Groups are declared 'combat ineffective'
A seventh Russian general has been killed in Ukraine, according to western officials who claimed on Friday another senior commander was targetted by his own troops in Ukraine.
The alleged losses came as Russia scrambled to replenish its depleted ranks following a string of military setbacks.
Nato estimates that between 7,000 and 15,000 Russian troops have been killed in the month-long conflict. Up to 20 of the estimated 115 battalion tactical groups that despatched to Ukraine a month ago are now "combat ineffective", security officials said. Some legacy units have been forced to amalgamate to create operational forces.
The list of killed senior commanders has been growing over the past two weeks, with it being suggested that western intelligence is assisting Ukraine's military in helping it find and eliminate officers.
When promoted to his new post, Rezantsev, 48, was described by his commanders as an "experienced combat officer who successfully performed special tasks in Syria".
His death means that a remarkable 35 per cent of Russia's 20 operational generals deployed to Ukraine have been killed in combat.
Article here

More Russian Spies in Mexico than Anywhere Else in the World, US Official Claims - Intelnew.org, 28 Mar 2022
The President of Mexico has stated that his country is "sovereign" in response to comments, made by a senior United States military official, that Mexico hosts more Russian intelligence personnel than any other country in the world. These claims were made on Thursday by US Air Force General Glen VanHerck (pictured), during his appearance before the Senate Committee on Armed Services. General VanHerck is commander of the US Northern Command, which is one of the US Department of Defense's eleven unified combatant commands.
While speaking at the open-door hearing on Thursday, General VanHerck said the Russian embassy in Mexico City was among the largest in all of Latin America. He added that the embassy hosts an unusually high number of officers of the Main Directorate of the General Staff of Russia's Armed Forces. Known by its Russian initials, GRU, the Directorate is Moscow's primary military intelligence agency. According to General VanHerck, the GRU uses Russian diplomatic facilities in Mexico as a base from which to access the United States.
Article here
Also see: "Mexican Leader Brushes off US Allegations of Russia Spies" APNews, 25 Mar 2022

What Happens in Russia If Putin Can't Win in Ukraine? - Bloomberg News, Opinion, 23 Mar 2022
A "Moscow Spring" Could Result, but a More Likely Scenario Is "Tehran on the Volga."
It's tempting to think the strongman could fall and democracy could revive, but a more likely scenario is "Tehran on the Volga."
The world has been transfixed by Ukraine's fight for survival. As the war drags on, we'd better start considering what will become of Russia, as well.
President Vladimir Putin's nation has now been subjected to an isolation more sudden and total than that experienced by any major power in recent history. What that leads to may not be pretty.
Since late February, Russia has been hit with punishing economic, trade and financial sanctions. It is careering toward a debt default, as a rapid technological decoupling is also underway. Foreign firms are fleeing the country, while Russian teams are excluded from international competitions in soccer and other sports. Even the International Cat Federation has barred Russian felines from its events.
Russia isn't some tinpot tyranny like Cuba or North Korea; it is a major power whose population was, until recently, deeply connected to its larger global environment. Now, Russia is suffering a degree of international ostracism that typically happens only when a country is at war with the world.
What will this mean for Moscow if its conflict with Ukraine drags on for months or years to come? We can imagine a few scenarios, all of which would pose nasty challenges for Russia, and some of which could be quite concerning for America and its allies.
Article here


---
Section II - IC PODCASTS, COMMENTARY, BLOG UPDATES
Nuclear Confrontations with Moscow — interviews by Former Acting D/CIA Mike Morell
Intelligence Matters: A CBS News original national security podcast hosted by former CIA acting director and CBS News national security contributor Michael Morell. Morell is crisp, precise, cautious, fair, avoids political slant, and provides remarkable insights. Not to miss.


The most recent "Intelligence Matters" podcasts/interviews by or with Mike Morell:
Mar 23 | Nuclear Confrontations with Moscow: Author Brian Morra
In this episode, Michael Morell speaks with Brian Morra, former Air Force intelligence officer and author of The Able Archers, a novel based on the true story of a narrowly avoided nuclear confrontation between the U.S. and the Soviet Union in 1983. Morra details the key players and events that brought the two global superpowers to the brink of conflict - and what high-risk interventions were required to avert cataclysm. Morra explains how his book - and experience in 1983 - might have meaning for the Russia-led war in Ukraine today.

Other recent "Intelligence Matters" podcasts to stream or download:
Mar 16 | Beijing's View of the Russia-Ukraine War: China Expert Chris Johnson
Mar 9 | Profiling Putin and Other World Leaders: Psychiatrist Kenneth Dekleva
Mar 2 | Putin's Choices in Ukraine: Former Top Pentagon Official Mike Vickers
Feb 23 | Taiwan-China Tensions: Expert Bonnie Glaser
Feb 16 | The Russia-Ukraine Crisis: A Panel of Experts Discuss
More about Intelligence Matters by Michael Morell here. Podcasts also available here.
---
Kudos to FBI for Russian Embassy Area Microtarget Action; Why Israel Did Not Sell Pegasus Malware to Ukraine... - Stewart Baker, Others at Steptoe Cyberblog
Cyberblog by Steptoe & Johnson LLP — By Stewart Baker [Chairman, AFIO]
Episode 400: Transatlantic Privacy Threepeat released 28 March 2022
[Summarized] With U.S. and Europe united opposing Russia's attack on Ukraine, some disputes are sidelined...e.g., data protection crisis touched off by Schrems 2 now resolved ... between U.S. and EU. Michael Ellis and Paul Rosenzweig trade insights on the deal and prospects before European Court of Justice, including lack of any change in U.S. legislation. European citizens whose rights have been trampled no go before an administrative body (not a court) . We congratulate several old friends of the podcast who patched this solution together. Nick Weaver updates on single example of Russia using cyber weapons effectively – the bricking of Ukraine's (and other European) Viasat terminals. Alex Stamos and Stewart Baker talk about whether social media companies (evicted from Russia), should provide info about former subscribers' interests to allow microtargeting to break Putin's information barriers ... and we examine why tech's response to Chinese aggression has been less vigorous. Paul gives kudos to FBI for its microtargeted "talk to us" ads, only visible to Russian speakers within 100 yards of the Russian embassy in Washington. ... The significance of Israel's determination not to sell sophisticated cell phone surveillance malware to Ukraine. ... The European Digital Markets Act and illusion that the EU can regulate its way to a viable tech industry. Also discussed: the gang of juvenile delinquents known as Lapsus$ who breached Okta; Report on corporate responses to REvil breaches; Debate on whether musician and Elon Musk sweetheart Grimes could be prosecuted for computer crimes after confessing to having DDOSed an online publication for an embarrassing photo of her; A brilliant WIRED op-ed proposing that Putin's Soviet empire nostalgia deserves a wakeup call by having ICANN kill off the Soviet Union's out-of-date .su country code. More topics covered. Article and podcast here
Also worth reading: Baker's op-ed in the Washington Post criticizing the Congressional critics of IRS efforts trying to use face recognition to verify taxpayers who want access to their returns.
Some Prior Conversations:
Episode 399: A Cavalcade of Paranoia
Episode 398: Scarlett Johannsson Finally Makes an Appearance on the Cyberlaw Podcast
Episode 397: A Digital Curtain Descends Across Europe
Episode 396: Waging War in a Networked Age
Episode 395: Cyberwar for Real This Time?
---
Opinion of Russians on Putin's Attack on Ukraine — more from Inside the SCIF

Inside the SCIF by JJ Green, WTOP - Issue #156, 24 March has details on... Breaking news on Ukraine Invasion; War Summary, NATO Summit Meeting in Brussels; Russia/Ukraine Prisoner Exchange; City of Secrets; G-7 Leaders Issue Statement on Russian Use of Nuclear Weapons; Update on Paul Whelan, in Russian gulag; more.

Target USA Podcast 324 was on: What do people living in Russia think about Putin's war against Ukraine?
Sergei Utkin, head of strategic assessments at the Institute of World Economy and International Relations of the Russian Academy of Sciences shares some candid thoughts, saying the war is a "catastrophe."
And "The Hunt" explored: Russian Agents Seek to Kidnap Ukrainian Leaders
JJ Green interviews retired Col. Jeff McCausland, a CBS News military consultant, on how Ukraine's security services can protect its leaders
---
Hill Focuses on Spy Agency Chat Room's Pro-Insurrection Speech - The Latest... from Jeff Stein's provocative - award-winning - "SpyTalk" series...

Mar 26: "Spy Agency Chat Room Hate Speech Draws Hill Scrutiny" by Jeff Stein and Howard Altman
Intelligence committees 'looking into' classified chat rooms 'dumpster fire' of hate and pro-insurrection commentary
Mar 24: "State Secrets and the Blinding of Justice" by Mark Fallon
The Supreme Court's rejection of Abu Zubaydah's plea is another black mark on American justice
Mar 22: "Russian Army's Fail No Surprise to CIA Official Who Battled It in Afghanistan" by Jeff Stein
Milt Bearden ran CIA operation that backed Afghan Mujahideen against Red Army
Mar 18: "Putin Shooting to be Russia's Greatest Czar, Former Top Powell Aide Says" by Jeff Stein
Lawrence Wilkerson also excoriates US arms makers for 'obscene profits' from Ukraine war.

Mar 17: "Putin and Nukes: How Real the Threat?" - by Jeff Stein
"It's not zero," says former senior CIA and DOE nuclear nonproliferation official. "He's desperate."
Mar 12: "Here Come Russia's Dirty Tricks" - Jeff Stein
Assassins in Ukraine, malware in our infrastructure, US sabotage agents...
---
Ukraine Invasion Could Shift Global Order; Putin Faces Problems at Home; Russia behind on OSINT - Latest Insights from Jack Devine of Arkin Group
The Arkin Group's Mar 24 "In Other News" letter to private clients by former CIA Deputy Director, Operations... Officer Jack Devine features...
Knock-on effects of Russia's Ukraine invasion will have wide-reach and could shift the global order moving forward.
With a possible stalemate looming in Ukraine, the impact of Putin's aggression hits home on multiple fronts.
Open-source intelligence is impacting military strategy, and Russia is behind the curve.
Follow link here to read analyses and predictions given to their private clients on the topics from last week. There is sometimes a delay of seven days before the above topics will appear at this link.
Also see: 7-minute Bloomberg Radio podcast "What Is Putin's Endgame?" featuring Jack Devine, former acting CIA director of operations, former head of the CIA's Afghan Task Force, and founding partner and President of the Arkin Group, discussing the Ukraine-Russia war and Vladimir Putin. Hosted by Paul Sweeney and Lisa Abramowicz. Should you have an off-ramp...a way for the tiger to leave the cage? Jack gives his reasons for opposing that.
Also see Jack's "Putin Has Ensured His Own Downfall" WSJ, 2 Mar 2022
---
Nemtsov's Murderer in Mariupol Committing War Crimes; Antidote Being Issued Russian Military - Are They Preparing to Use Chemical Weapons? - Olga Lautman
Updates from her Substack Newsletter covering Russia, Ukraine, Eastern, and Central Europe with a focus on Russia's intelligence operations to destabilize global democracies
---
Section III - BROUGHT TO OUR ATTENTION BY MEMBERS
Stalin Lost Kyiv in 1941 – And Putin Is Repeating His Mistakes - The Telegraph, 23 Mar 2022
Surrounded by sycophants and losing his generals, Stalin suffered a catastrophic defeat 81 years ago. The parallels – so far – are striking
Joseph Stalin, through his incompetent leadership, managed to lose the battle for Kyiv in 1941, despite the Red Army possessing more soldiers in Ukraine than the Germans. Eighty-one years later, has Putin, now fighting his own battle for Kyiv, made the same mistake as Stalin?
In 1941 Ukraine was a republic within the Soviet Union, ruled by Stalin from Moscow. Ukraine only gained independence from the Soviet bloc in 1991, hence the quirk of history that has meant that while Putin is trying to capture Kyiv today, Stalin was trying to defend the Ukrainian capital during the Second World War.
After the Germans invaded the Soviet Union in June 1941, Stalin was determined that Kyiv should not be surrendered. So determined, that when General Kirponos, in charge of the southwestern army group in Ukraine, asked if he could withdraw his forces to ensure they weren't surrounded by the advancing Germans, Stalin told him to "stop looking for lines of retreat and start looking for lines of resistance". A few days later Kirponos' Chief of Staff warned that disaster was looming, only to have Stalin call his words a "panic-ridden dispatch" and insist yet again that the Red Army "put up a stubborn fight without looking back".
Article here

Russian Spies Indicted in Worldwide Hacks of Energy Industry, Including Kansas Nuclear Plant - Politico, 24 Mar 2022
Their targets worked at more than 500 different entities, including the U.S. Nuclear Regulatory Commission, according to the indictment.
Three Russian spies spent five years targeting energy infrastructure in 135 countries in an effort to enable the Russian government to gain remote control of power plants, the U.S. Department of Justice alleged in an indictment unsealed on Thursday.
From 2012 to 2014, according to the indictment unsealed in a district court in Kansas, the three FSB officers — Pavel Aleksandrovich Akulov, Mikhail Mikhailovich Gavrilov, and Marat Valeryevich Tyukov — worked to hide malware in software updates used by systems that control the equipment in power plants. That tactic and others let the accused install malware on 17,000 devices around the world. The attacks had been previously disclosed in 2018.
From 2014 to 2017, Akulov, Gavrilov and Tyukov are accused of using spearphishing and other tactics to home in on more than 3,300 specific people working in the energy industry. Their targets worked at more than 500 different entities, including the U.S. Nuclear Regulatory Commission, according to the indictment. In one instance, they are alleged to have compromised the business network of Wolf Creek Nuclear Operating Corp. in Kansas, which runs a nuclear power plant, though a Justice Department official ,who was granted anonymity as a condition of letting reporters join a press conference, said Thursday that the control systems network was not accessed.
The indictment was one of two unsealed Thursday against Russian hackers. A second indictment unsealed in the U.S. District Court of the District of Columbia alleged that Russian national Evgeny Viktorovich Gladkikh and unnamed co-conspirators targeted a foreign oil facility and a U.S. energy company between 2017 and 2018.
Article here
Also see: "Four Russian Government Employees Charged in Two Separate Hacking Campaigns Targeting Worldwide Critical Infrastructure" - FBI, 24 Mar 2022

GEOINT - National Geospatial-Intelligence Agency - China's Belt and Road Initiative - Tearline.mil, 11 Mar 2022
Exploring China's Footprint in the Andes Mountains: Copper Mining in Peru
Overview: Expansion of copper mining is driving economic growth in Peru, which coincides with increased Chinese demand and investment in copper mining. Chinese involvement in Peru's mining sector varies by project and is often obfuscated through intermediary company involvement in mine acquisition or construction.
China has five mining investments in Peruvian copper: three are operational and two are delayed from local community resistance. Construction and operations at several mines have led to environmental degradation and forced community relocation.
A unique GEOINT finding from this study shows that the Don Javier mine is operational when the Peruvian government labels it in the study phase.
Article and imagery here
Also see: "Exploring China's Footprint in the Andes Mountains: Copper Mining in Ecuador"
Also see: China's Belt and Road Initiative - Tearline is an analytic outreach effort of the National Geospatial-Intelligence Agency. Topics include: Chinese Maritime Expansion and Potential Dual-Use Implications on Critical Maritime Chokepoints; China's BRI in Latin America: Case Study – Hydropower in Ecuador; China's BRI in Latin America: Case Study – Hydropower in Bolivia; China's BRI in Latin America: Case Study – Ports; China's BRI in Latin America: Case Study – Sustainable Energy in Cuba; China's BRI in Nigeria: Spillover Effects of Lagos-Ibadan Railway to the Regional Economy – Part 1; China's BRI in Nigeria: Impact of Lagos-Ibadan Railway on Port Congestion – Part 2.

Biden's Reckless Words Underscore the Dangers of the U.S.'s Use of Ukraine as a Proxy War - Greenwald, 27 Mar 2022
As grave of a threat as deliberate war is, unintended escalation from miscommunication and misperception can be as bad. Biden is the perfect vessel for such risks.
The central question for Americans from the start of the war in Ukraine was what role, if any, should the U.S. government play in that war? A necessarily related question: if the U.S. is going to involve itself in this war, what objectives should drive that involvement?
Prior to the U.S.'s jumping directly into this war, those questions were never meaningfully considered. Instead, the emotions deliberately stoked by the relentless media attention to the horrors of this war -- horrors which, contrary to the West's media propaganda, are common to all wars, including its own -- left little to no space for public discussion of those questions. The only acceptable modes of expression in U.S. discourse were to pronounce that the Russian invasion was unjustified, and, using parlance which the 2011 version of Chris Hayes correctly dismissed as adolescent, that Putin is a "bad guy." Those denunciation rituals, no matter how cathartic and applause-inducing, supplied no useful information about what actions the U.S. should or should not take when it came to this increasingly dangerous conflict.
Article here
Also see: "Backlash against Joe Biden over Vladimir Putin 'Cannot Remain in Power' Comment - Emmanuel Macron leads international rebukes, while Antony Blinken denies US wants regime change" - The Telegraph, 28 Mar 2022
Also see: "Biden at the Improv: Ukraine and the Dangers of Foreign Policy by Open Mic - What if someone takes seriously his talk of U.S. troop deployments or regime change in Russia?" - Baker, WSJ, 28 Mar 2022

New Federal Budget Seeks Increases for Financial Intelligence and Sanctions Units - WSJ, 28 Mar 2022
President Biden's Budget Is Looking to Boost Funding for Both the Treasury Department's Office of Terrorism and Financial Intelligence and the Financial Crimes Enforcement Network
The U.S. Treasury Department has requested $212 million for its Office of Terrorism and Financial Intelligence in the federal budget for fiscal year 2023 as it looks to upgrade the sanctions process following the agency's sanctions review last year.
The requested amount for the office that develops and implements U.S. policies for combating terrorist financing and other financial crimes is a 14.5% jump from the requested funding for fiscal year 2022. The office's budget request increased only 5.8% from fiscal year 2021 to fiscal year 2022 and received $10 million more than it requested for 2022.
A nine-month Treasury-led audit of U.S. sanctions policy, published in October, said the agency needs to adapt and modernize its underlying operational architecture to meet the emerging challenges that could potentially reduce the efficacy of sanctions, including cybercrimes, technological innovations such as digital currencies and new methods of hiding cross-border transactions.
The budget request also comes after Deputy Treasury Secretary Wally Adeyemo said last fall that the administration's financial intelligence and sanctions units require significantly more funding and staff to combat national-security threats, including those arising from ransomware and the cryptocurrency markets.
Article here
Also see: "DNI Releases FY 2023 Budget Request Figure for the National Intelligence Program" - ODNI Press Release, 28 Mar 2022

The Purges in Putin's Shrinking Inner Circle - NewYorker, 22 Mar 2022
The frustrated Russian leader has punished officials for misjudging the invasion of Ukraine. But ordinary citizens remain in the dark.
I recently spoke by phone with Andrei Soldatov, an investigative journalist and an expert on the Russian state's intelligence apparatus. Currently in London, Soldatov—along with Irina Borogan—has written "The Compatriots: The Brutal and Chaotic History of Russia's Exiles, Émigrés, and Agents Abroad"; the pair also founded and edits the Web site Agentura.ru, which reports on Russia's security services. (On Sunday, the site was blocked in the Russian Federation.) I called him to discuss recent reports of purges within the security services after Russian diplomatic and military failures in Ukraine, but our chat ended up touching on a wide range of topics, including the possible reasons for Vladimir Putin's turn against his intelligence agencies, the increasing power of the military in Russia, the changes and contractions within Putin's inner circle over the past decade, how ordinary Russians view the current conflict, and why Soldatov himself left Russia in 2020. The conversation, edited for length and clarity, is below.
Article here

Snowden Shows His True Stripes - The SCIF.org, NSI, 18 Mar 2022
Whatever you thought about Edward Snowden's illegal surveillance program disclosures back in 2013, one thing is undisputed: Edward Snowden has been housed, cared for, and fed by the Russian Federal Security Service (FSB), successor of the KGB, for nearly a decade. Vladimir Putin's price for Snowden's comfortable life is Snowden's silence regarding Russia's atrocities in Syria and now in Ukraine.
For someone who was allegedly concerned about human rights abuses by his own democratic country, we notice that Snowden has not said much about the murder of innocent men, women, and children caused by Russia's careless, unprovoked war against our democratic ally, Ukraine. Article here

Send Military Aid to Taiwan Now - Jewish Policy Center, 24 Mar 2022
Ukraine's allies have been conducting a massive re-armament of Ukraine's military with ammunition, handguns, machine guns, anti-armor, anti-tank, and anti-air missiles. As the world's supply of anti-amor, anti-tank, and anti-air weapons are depleted, one country stands to lose significantly if China decides to invade now: Taiwan.
Arming Ukraine versus Taiwan: Zero-Sum?
Countries in the West and in Asia that would support Taiwan against a Chinese invasion are pouring their excess guerrilla warfare and infantry type-weapons into Ukraine. Taiwan probably has enough handguns, machine guns and ammunition. Viewed from the Ukrainian side of the conflict, the anti-armor, anti-tank, and the anti-air missiles are damaging Putin's invasion plans.
Article here

VIDEOS, CHARTS, TOURS, READINGS, and EVENTS Suggested by Members
Essential Reading for Understanding U.S.-Russia Intelligence Warfare - WPost, 25 Mar 2022
This war will not be won or lost with missiles and tanks alone. Armed forces live or die by virtue of intelligence. They depend on it to know their enemies, to see them coming, to shape their strategies for battle, and to try to win the hearts and minds of friends and foes alike. The United States and Russia have waged an intelligence war for 75 years. And U.S. intelligence — its abilities to anticipate and counter the Russian president's moves, to call out his lies, to penetrate the walls of the Kremlin — is an essential element in the fight for Ukraine.
Now American spies and intelligence analysts have struck blows against Putin's dreams of empire. The Central Intelligence Agency gave the White House and the State Department the power to expose Putin's plans to use disinformation as pretexts for war. The preemptive strikes defused Russian lies and propaganda, shaping the battlefield in Ukraine and strengthening the will of the West. And U.S. intelligence has been providing covert support to Ukraine ever since Putin launched his first war against the nation eight years ago.
Books mentioned: "The Man Who Kept the Secrets: Richard Helms and the CIA" by Thomas Powers; "Legacy of Ashes: The History of the CIA" by Tim Weiner; "he Folly and the Glory: America, Russia, and Political Warfare 1945–2020" by Tim Weiner; "From the Shadows: The Ultimate Insider's Story of Five Presidents and How They Won the Cold War" by Robert Gates; "Mr. Putin: Operative in the Kremlin" by Fiona Hill, Clifford Gaddy; "he Long Telegram: A 1946 Call for Containment of the Soviet Union" by George Kennan;
Article here

Russia's War in Ukraine: Insights from RAND - RAND Corp, 24 Mar 2022
On February 24, 2022, Russian President Vladimir Putin launched an unprovoked invasion of Ukraine, setting off the largest armed conflict in Europe since World War II. Ukraine has mounted a strong defense despite being vastly outnumbered, but Russian bombing and shelling have pummeled Ukrainian cities, civilian casualties are growing by the day, and the fighting has sparked an enormous refugee crisis.
As the war rages on, it's unclear what will happen next. But high-stakes questions loom large. How might the conflict evolve on the ground, at the negotiating table, and in the information space? How can the international community support Ukrainian refugees? And what can the West do to hold Putin accountable while mitigating the risk of a wider war between Russia and NATO?
Articles and many publications here

Foreign Clearance Guide and Travel Reporting Requirements for the DoD Clearance Holder - Clearance Jobs, 28 Mar 2022
The term security clearance is confusing. Security clearance itself is just an easier way to say 'eligibility to access classified information.' Across government and the Department of Defense, in particular, the government uses the term clearances for other things that don't have anything to do with accessing classified information. One of those is the DoD foreign clearance.
Guidelines here


Conflict in Ukraine: The Geospatial-Intelligence Perspective - JHU
Join host Michael J. Ard and guest Jack O'Connor, Director of the MS in Geospatial Intelligence program, for a discussion on, "Conflict in Ukraine: the Geospatial-Intelligence Perspective."
Michael J. Ard is the Program Director and Senior Lecturer for the Master of Science in Intelligence Analysis program. A former CIA analyst and manager, Dr. Ard specialized in Latin American and Middle Eastern issues. Part of his career included three years at the Office of the Director of National Intelligence, where he served as Deputy National Intelligence Officer for the Western Hemisphere. In addition to his career in government, Dr. Ard worked in corporate security at Marathon Oil and as a consultant for a professional service firm focused on international risk.
Jack O'Connor is the Director of the MS in Geospatial Intelligence program. He has practiced, led, taught, and written about Geospatial Intelligence. A former CIA officer, he managed and led analytic and support organizations focused on combat support, national intelligence, diplomatic initiatives, and disaster support missions, as well as regional, functional, environmental, economic and social analysis in CIA's National Photographic Interpretation Center, and, in the Defense Department, in the National Imagery and Mapping Agency and the National Geospatial-Intelligence Agency (NGA).
Video here

Spy Tours in Washington DC Area: Spring has Sprung! Book a Spy-themed Tour Today
Former intelligence officers deliver tours of Washington D.C. and share unique insights on what it's like to operate in the world of espionage. Alternate dates and times or custom tours available upon request. Tours option include:
Questions or more information here or email Rosanne at rosanna@spyher.co

---
Section IV - Books, Research Requests, Jobs, Obituaries
Books — Newly Released, Overlooked, Forthcoming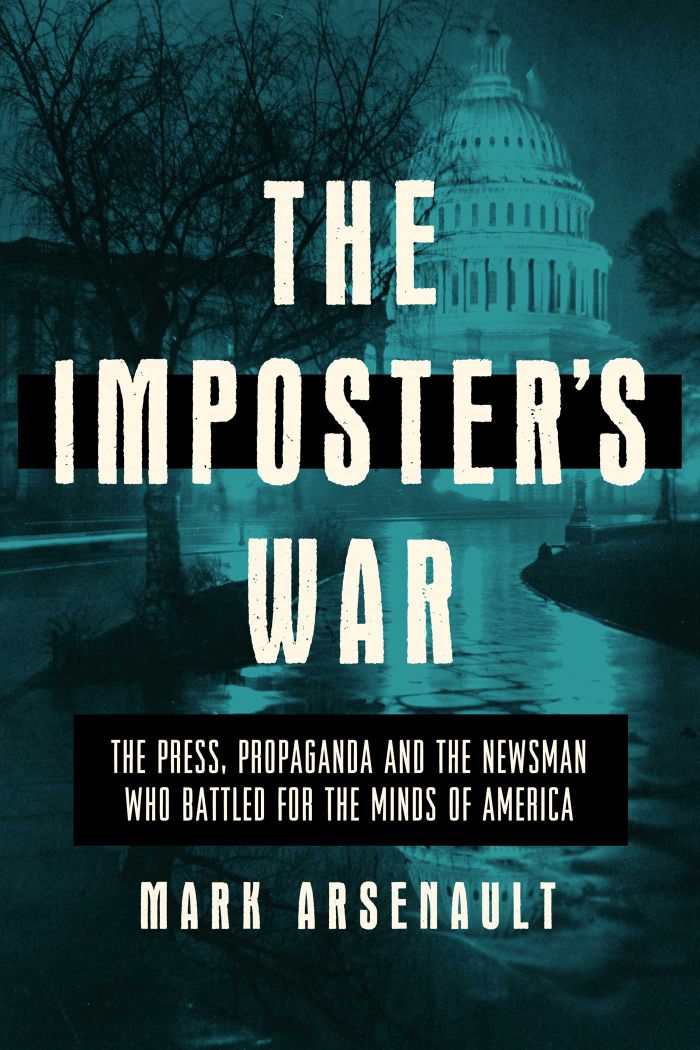 The Imposter's War: The Press, Propaganda, and the Newsman who Battled for the Minds of America
by Mark Arsenault
(Pegasus, Apr 2022)
Arsenault tells the stranger-than-fiction story of the efforts of John Rathom (1868–1923), the Australian-born editor of the Providence Journal, to shift American attitudes toward involvement in WWI. Rathom spent months exposing German covert operations in the U.S., documenting sabotage, campaigns to undermine industry and labor, and even a plot to incite a war with Mexico. In response to this relentless drumbeat, President Woodrow Wilson ordered the recall of two top-ranking German diplomats implicated in Rathom's accounts. But Rathom's fidelity to the truth was highly selective, and even his name was false. Digging both by the pro-German press and federal investigators exposed his unwarranted taking of credit for others' work and outright lies. Arsenault's own sleuthing details this remarkable character's entire life, even coming up with a convincing case for Rathom's real name and origins. ...also covers a Navy scandal that could have derailed FDR's political career... a valuable look at both the ethics of journalism that prioritizes the ends over the means and century-old antecedents for foreign propaganda disseminated as part of a sophisticated scheme. —Publisher's Weekly. "History Doesn't Repeat Itself, but It Often Rhymes" – Mark Twain
Book may be ordered here
---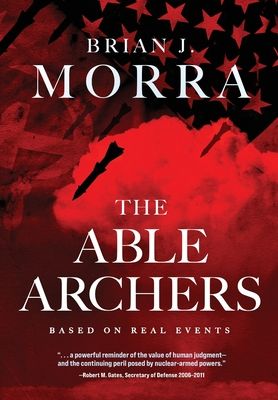 The Able Archers
by Brian J. Morra (former U.S. intelligence officer and a retired senior aerospace executive)
(Koehler Books, Mar 2022)
". . . a powerful reminder of the value of human judgment — and the continuing peril posed by nuclear-armed powers." —Robert M. Gates, Secretary of Defense 2006-2011
In 1983, the world stands at the brink of nuclear annihilation, and only a few people are aware of it. A riveting story of how two men's lives intersect in the midst of an existential crisis, The Able Archers is told through the eyes of two key participants: a young American intelligence officer, Captain Kevin Cattani; and his more experienced Soviet counterpart, Colonel Ivan Levchenko. The story plays out from the skies over Siberia to the gritty, dangerous streets of East Berlin. The radically different worldviews of Cattani and Levchenko punctuate the deep divisions of the Cold War. The evolving relationship between the two men also highlights the humanity common to both sides. Only by working together will Cattani and Levchenko find a way to prevent a global nuclear war between the United States and the Soviet Union. See the interview "Nuclear Confrontations with Moscow" (under Podcasts) in this issue of the WINs by former DDCIA Mike Morell with Brian Morra discussing The Able Archers.
Book may be ordered here.
---
The Forever Prisoner: The Full and Searing Account of the CIA's Most Controversial Covert Program
by Cathy Scott-Clark, Adrian Levy
(Atlantic Monthly Press, April 2022)
A hard look at the CIA's program of rendition and torture after 9/11. Six months after the twin towers fell, CIA and FBI agents captured a Saudi Arabian man named Abu Zubaydah, whom they believed to be third in command of al-Qaida. Rather than place him under military custody in accordance with international law, the CIA packed him off to secret "black sites" in Thailand, Poland, and elsewhere, where he underwent what is euphemistically called "enhanced interrogation." Regardless of the inability to establish Zubaydah's involvement beyond reasonable doubt, the CIA nonetheless secured authorization to imprison him "for the rest of his life, irrespective of his level of guilt," considered an "unlawful enemy combatant" forevermore, or at least until the so-called war on terror is declared over. For that reason, after enduring waterboarding and other methods of interrogation, Zubaydah was sent to Guantánamo, and remains there. This work was a primary source for the feature-length documentary of the same title by Alex Gibney to appear on the 20th anniversary of 9/11.
Book may be ordered here.
---
Call for Papers by "International Journal of Intelligence and Counterintelligence"
Member Jan Goldman, IJIC's Editor, has issued a Call for Papers on the following two topics:
Full-Time Assistant Professor of Criminal Justice (Intelligence Studies) - University of North Georgia, Dahlonega, GA
Job Summary: Type: Full-Time; Posted: 02/02/2022; Category: Criminal Justice; Job ID: 238891
The Department of Criminal Justice at The University of North Georgia invites applications for a full-time, tenure-track appointment at the rank of Assistant Professor of Criminal Justice at the Dahlonega campus. This position will focus primarily on Intelligence Studies. Special attention will be given to applicants who have four or more years of practitioner experience and the ability to manage applied analytic projects. The workload may require travel across campuses, teaching at off-campus teaching sites, and online teaching.
Responsibilities: Teach four undergraduate courses per semester to include Introduction to Criminal Justice; Maintain an active research agenda in an effort to produce scholarly publications; Assist in the advising of students enrolled in Bachelor of Science Degree Criminal Justice with an Intelligence Studies Concentration; Serve on University, College, and Departmental Committees; Teaching schedule may include assignments on other campuses, evening or on-line classes.
Required Qualifications: Ph.D. in Criminal Justice is required. Intelligence Studies, Homeland Security or a closely related field is preferred; Experience teaching Intelligence Studies at the university or college level; Successful candidates should be able to teach one or more of the following courses: Introduction to Intelligence, Fundamentals of Intelligence Analysis, or Methods of Intelligence; Ability to work collaboratively with all campus constituencies.
To explore this job or to apply, do so here
Liberty University in Lynchburg, VA is seeking a full time, residential, Assistant Professor to teach Intelligence and National Security courses in the School of Government.
Courses support a curriculum which features a major or minor field of study in Strategic Intelligence Studies and include Introduction to Intelligence, Intelligence Analysis, Ethics in Intelligence, History of Intelligence, Intelligence and Military Operations, Strategic Intelligence, Counter Intelligence, Terrorism, Counter-terrorism and Psychological Operations. A minimum of a Master's Degree and extensive experience in the Intelligence profession is required. Liberty University is located in Lynchburg, VA, 3 hours south of Washington, D.C. It is a private, Christian, liberal arts, accredited institution with 15 colleges and schools. The modern campus at Liberty Mountain supports 15,000 residential students, Division I sports and over 115,000 online students. Liberty has a large and thriving Army and Air Force ROTC presence. Details on the job are here. Questions? Contact tcothron1@liberty.edu.
Tenure-Track Assistant Professor in Intelligence, Embry-Riddle Aeronautical University, Daytona Beach, FL
Job Description: The Department of Security Studies and International Affairs (SSIA) at Embry-Riddle Aeronautical University, Daytona Beach, FL., invites candidates to apply for a tenure-track Assistant Professor position in Intelligence (GEOINT). The successful candidate should have experience in one or more of the domains related to intelligence and security with skillsets in technologies such as Geospatial Intelligence, Remote Sensing using Unmanned Aircraft Systems (UAS), satellite imagery, as well as spatial analyses using Geographic Information Systems (GIS).
The successful candidate will contribute to SSIA's interdisciplinary Homeland Security and Intelligence program. In addition, the candidate will support the department and college to help integrate technology into the existing Homeland Security & Intelligence and Global Conflict Studies undergraduate degree programs as well as other programs external to the department. Primary tasks include undergraduate teaching and research, student advising, and relationship building with external organizations and agencies. The position requires teaching flexibility to cover a variety of courses in geospatial intelligence, geographic information systems, and their applications across a broad range of intelligence and security issues. Additional duties include scholarship, professional development, committee participation, and other activities to support the Department. This is a nine-month position with the possibility of summer teaching assignments. Position available August 2022.
Qualifications: An earned doctorate in intelligence-related discipline such as Geospatial Intelligence, Security Studies, Political Science, Remote Sensing, or related field is preferred. Special attention will be given to candidates with Intelligence Community experience and demonstrated success in securing and managing applied analytic projects. Knowledge of technical as well as policy and procedural aspects of geospatial intelligence and its applications is a plus. An exceptional candidate who is ABD (with an expected completion date within six months of the hire date) will be considered.
More info or to apply
Also being sought at Embry-Riddle [ERAU] in Daytona Beach, FL
Tenure-Track Assistant Professor in Cybersecurity
Job Description: The Department of Security Studies and International Affairs (SSIA) at Embry-Riddle Aeronautical University, Daytona Beach, FL., invites candidates to apply for a tenure-track Assistant Professor position in cybersecurity. We are seeking applicants whose research focuses on various aspects of the intersection between cyber technologies and human security. The successful candidate should have experience in one or more of the domains related to computer and network technologies, cybersecurity tools and incident response, digital forensics, cybercrime, social impacts of cyberspace, and cyber law and policy. Applicants with research interests/specializations in cybersecurity for GIS/geospatial analysis, unmanned aircraft systems, remote sensing, spatial analysis, and/or avionics are considered a plus.
The successful candidate will contribute to SSIA's interdisciplinary Homeland Security program. In addition, the person will support the department and college to help the department to integrate technology into the existing Homeland Security & Intelligence and Global Conflict Studies undergraduate degree programs as well as other programs external to the department. Primary tasks include undergraduate teaching and research, student advising, and relationship building with external organizations and agencies. The position requires teaching flexibility to cover a variety of courses in cybersecurity, digital forensics, and cybercrime. Additional duties include scholarship, professional development, committee participation, and other activities designed to support the Security Studies & International Affairs Department. This is a nine-month position with the possibility of summer teaching assignments. Position available as early as January 2022.
Qualifications: An earned doctorate in a cybersecurity-related discipline such as Computer Science, Information Technology, or Cybersecurity Engineering or related field; record of academic publishing; and grant proposal development. Must have knowledge of technical as well as policy and procedural aspects of cybersecurity. An exceptional candidate who is ABD (with an expected completion date within six months of the hire date) will be considered.
More info or to apply
Adjunct Faculty, Security Studies and International Affairs
Seeking to create a pool of local adjunct (part-time) faculty talent to join the Security Studies and International Affairs Department in the College of Arts & Sciences.
The Security Studies and International Affairs Department is the home to two degree programs: Bachelor of Science in Homeland Security; and Bachelor of Science in Global Conflict Studies.
Qualifications: Applicants must possess a master's degree or higher with 18 graduate hours in the discipline they intend to teach.
More info or to apply
---
None for this issue as we go to press
---
AFIO EDUCATIONAL EVENTS IN COMING TWO MONTHS....
Virtual =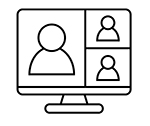 ; In-Person =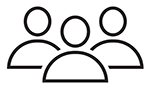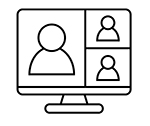 Thursday, 7 April 2022, 7 pm CDT - Zoom Webinar - Major General Gary W. O'Shaughnessy will speak about careers in intelligence at this AFIO San Antonio Chapter Virtual Event
MG Gary O'Shaughnessy began his military service in 1960, when he was commissioned through the ROTC program. In 1962 he became a Communications Intelligence Officer and served several tours in Asia. He progressed in the military with assignment in the Security Service, Electronic Security Command, National Security Agency, and US Europe Command as the Director of Intelligence. General O'Shaughnessy currently serves on the AFIO National Board.
The 30 minute online social time has been dropped and this meeting begins promptly at 7 p.m. for civilians and 1900 hrs for former military. Virtual links will be forwarded closer to the date of the program.
Questions or to participate, contact John Franklin, President, AFIO San Antonio Chapter, at satxafio@gmail.com or 210 863-0430.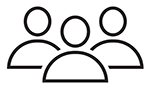 Friday, 8 April 2022 - McLean, VA - AFIO's First 2022 In-Person Luncheon features Shane Harris, journalist/author, The Washington Post, and Toby Harnden, journalist/author
AFIO's first in-person event of 2022. We hope you will attend.
Speakers: Shane Harris, journalist/author, The Washington Post, author of "@War: The Rise of the Military-Internet Complex" speaking at 11 am; Toby Harnden, journalist/author of "The First Casualty: The Untold Story of the CIA Mission To Avenge 9/11" speaking following lunch. Harris will discuss the latest developments in Ukraine, which he is covering for the Washington Post, with special focus on the intelligence aspects. Also present will be and one of the brave Team Alpha members featured in Toby Harnden's incredible book.
Event will be held at DoubleTree by Hilton, 1960 Chain Bridge Rd, McLean, VA.
Register here. Questions to annettej@afio.com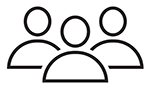 13 April 2022, 6:30pm PDT - Las Vegas, NV - AFIO Las Vegas hosts special speaker event on "Is Democracy in Russia Possible?"
The next LV Chapter meeting features a brief business meeting followed by a presentation by a very special guest speaker. Due to sensitivities, the chapter will not be providing the name of the speaker. He is a well-respected advocate for Russian democracy and has agreed to share his insights into our current world situation. The topic of the evening's speaker is "Is Democracy in Russia Possible?" This is going to be an enlightening and intriguing talk and I urge everyone who is able, to attend.
Attendees are invited to meet in the patio room of the clubhouse restaurant for drinks, food, and great conversation anytime after 5:30 pm.
Location: Los Prados Golf & Country Club Clubhouse, 5150 Los Prados Cir, Las Vegas, NV 89130.
NOTE: Please... no recording devices or photos at this meeting.
If you have any questions, please contact Linda Cohn at 702-239-1370.
To attend, contact Linda M. Cohn, Secretary, AFIO Las Vegas Chapter, at lasvegasafio@gmail.com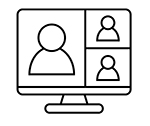 Thursday, 21 April 2022, 12:30 - 1:30pm PDT - GoToMeeting - AFIO Los Angeles hears from Maj Charles Christian the Civil Air Patrol on The Wide Range of Essential CAP Missions
The next AFIO L.A. Chapter meeting will feature guest speaker Major Charles Christian, Director of Emergency Services for the California Wing of the Civil Air Patrol.
The Civil Air Patrol is celebrating its 80th Anniversary. Since the founding in June of 1941, CAP has been protecting and serving the U.S. with an unpaid professional force currently at over 66,000 members.
Often called a Force Multiplier by the Air Force, Maj Charles Christian, Director of Emergency Services for the California Wing, will present a wide-ranging insight as to the variety of missions that CAP now accomplishes. From saving lives in SAR, to Counter Drug with Homeland Security, to aerial reconnaissance for Cal OES and Cal Fire, to training Cadets to be the next generation of Air Force Pilots and Cyber Warriors, and community support in Food Bank distribution, Maj Christian will tell us about the best kept secret—the Civil Air Patrol.
Maj Christian is an IT professional with Cyber and Network specialization for the public and private sectors. He is an accomplished Pilot with land and sea ratings. With 12 years in CAP, his dedication has been recognized with 13 Search "Find" Awards, 3 Achievement Awards, 11 Commanders Commendations, 1 Exceptional Service Award, 4 Meritorious Service Awards, Air Force Organizational Service Award, Member of the Year, and Crisis Service Award.
His current role (CA Wing Director of Emergency Services) requires him to generate, facilitate, coordinate, and oversee the execution of operational missions within the State of CA. Maj Christian coordinates with 1st Air Force staff, Federal agencies (such as NOAA, FEMA, Homeland Security), the Governor's office of emergency services for the state of CA, local agencies, and special districts on a weekly basis.
Lt Paul Rivera is a Public Information and Communications Officer for the California Wing and will be assisting Maj. Christian in the presentation.
Please RSVP via email to President Vince Autiero at afio_la@yahoo.com for the access link to the meeting.
Platform: Go To Meeting (Virtual)
Questions: contact Vincent Autiero, President, AFIO-Los Angeles Chapter, at AFIO_LA@yahoo.com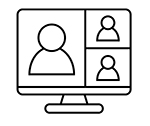 Saturday, 16 April 2022, 10 - noon EDT - Zoom Webinar - AFIO New England 2-Speaker Event - Prof. Declan Hill on "The Origin of Covid-19"; and former FBI Agent Ken Gray on "NWC Talks: America and the Intelligence Revolution with Jeff Rogg"
AFIO New England will be hosting a virtual event with two speakers.
Our first presenter is Declan Hill talking about the origin of Covid-19. Hill will be followed by former FBI Agent Ken Gray, who will show the video "NWC Talks: America and the Intelligence Revolution with Jeff Rogg." The video will be followed by a discussion.
Both presentations will run approximately 45 minutes each, with time for Q&As.
Declan Hill is an associate professor of investigations at the University of New Haven. He specializes in the study of organized crime and corruption specifically in international sport. His first book The Fix: Organized Crime and Soccer tells the story of Hill infiltrating a group of Asian match-fixers as they fixed matches at the World Cup. His second book, The Insider's Guide to Match-Fixing in Football is written for sports officials. Hill was an investigative journalist and news presenter for the Canadian Broadcasting Corporation (CBC) and has a podcast "Crime Waves with Declan Hill." His current series is called the "Slow-Motion Chernobyl" on the origins of Covid-19.
Hill received his doctorate from the University of Oxford.
Ken Gray was an officer with the US Navy and then spent 24 years as a FBI Special Agent and served his entire career in the New Haven Division. After an extra 6 months past mandatory retirement, he moved over to University of New Haven, where he teaches criminal investigation in the C.J. Department
To sign up for this webinar or if you have questions: contact chapter President Art Harvey at aharvey@rdi.qozzy.com or Sarah Moore, AFIO/NE Secretary, at afionechapter@gmail.com.
Note: Your invitation will come either directly from Ken Gray or the University of New Haven, or from Art Harvey. Since this webinar will be open to the public, no detailed chapter information will be presented; however, there will be a discussion of resuming in-person meetings on a schedule. The chapter looks forward to connecting with all members and guests in these troubled times.
---
Other Upcoming Events from Advertisers, Corporate Sponsors, and Others
Thursday, 7 April 2022, 8:15am - 4:30pm EDT- Hybrid: In-Person and Zoom Webinar - Intelligence and the Changing Security Environment by The Intelligence Studies Consortium - Georgetown University School of Continuing Education and National Intelligence University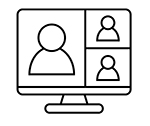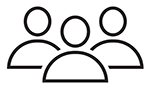 The Intelligence Studies Consortium (ISC) was established in 2018 by the National Intelligence University (NIU) to promote communications and cooperation between academic and government organizations. The ISC provides an organized forum for the member universities to work together exploring issues and engaging in solutions that improve national security. The participating universities have national security-focused academic programs and unique relationships with many government agencies; the ISC seeks to develop these relationships and provide an integrated forum to discuss critical intelligence issues. This symposium is an opportunity for students to present recent work at an academic conference in a panel format. Students will be selected for participation in the symposium based on their proposal, which will be judged by the ISC faculty representatives.
All attendees attending in-person must be fully vaccinated and compliant within the GU360 system. The event will also be live-streamed for those unable to attend in-person.
*Accommodation requests related to a disability should be made by March 28 to scsevents@georgetown.edu. A good faith effort will be made to fulfill requests made after March 28.* If you have any questions, contact scsevents@georgetown.edu.
LOCATION: Virtual via Zoom; In-Person at Georgetown School of Continuing Studies, 640 Massachusetts Ave. NW, Washington DC 20001. This event will also be live-streamed via Zoom.
Audience: Prospective Students, Current Students, Alumni, Outside Attendees
RSVP for the event using this link.
Download more information about the program here
More about this program at Georgetown University website or at the SCS website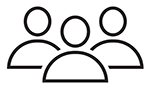 Thursday, 7 April 2022 at 6:30 - 7:30pm EDT - Washington, DC - Dr Harlan Ullman discusses "How Massive Attacks of Disruption are an Existential Danger to the U.S. and World" - at this in-person event at The City Tavern Preservation Foundation
The City Tavern Preservation Foundation, an organization established for the preservation of the oldest and last remaining Federal era tavern in Washington, DC, invites AFIO members, at no cost, to attend a discussion and book signing with Harlan Ullman for his latest book: The Fifth Horseman and the New MAD: How Massive Attacks of Disruption Became the Looming Existential Danger to a Divided Nation and the World at Large.
Dr. Harlan Ullman is a globally recognized thought leader and strategic thinker. Among his better known innovative concepts are: "shock and awe" "A Brains Based Approach to Strategic Thinking"; and "Massive Attacks of Disruption. "
A former naval person and Swift Boat skipper in Vietnam who carried out over 150 combat missions, and later, commanded a destroyer in the Persian Gulf, he has advised heads of government and industry. He has also chaired several companies.
He lays out the issues and makes major recommendations to repair a broken government, infrastructure, and in many ways a flawed national security policy and organization. He is UPI's Arnaud de Borchgrave distinguished columnist and a Contributor to The Hill
No Charge to attend but reservations required and can be made at this Eventbrite link.
Event location: City Tavern, 3206 M St NW, Washington, DC 20007. Location on Google Maps.
To order a book, do so here at Amazon
Sunday, 10 April 2022, 2-3:30pm EDT - Zoom Webinar - Dome of Light: A Real Unidentified Aerial Phenomenon? by John Ramirez, former CIA DS&T - Event by The Cold War Museum
UFOs. UAPs. Is That All Crazy Stuff? Well…Maybe Not. Hear & Ask a Former CIA Technical Expert About the Dome of Light Case.
An unusual phenomenon known as the Dome of Light was detected by US intelligence sensors during certain Russian ballistic missile test launches. Of particular interest was the SS-20 Sable intermediate range ballistic missile (IRBM). Ballistic missile analysts at the Foreign Technology Division (now the National Air and Space Intelligence Center -- NASIC) at Wright-Patterson AFB attributed the Dome of Light phenomenon to a ballistic missile countermeasures technique. However, this phenomenon was also detected when there were no ballistic missile launches. What did the Russians know about the Dome of Light, which they called the "Petrozavodsk Phenomenon?" The possible answer has surprising relevance to the US government's Unidentified Aerial Phenomenon (UAP) investigation as mandated by the National Defense Authorization Act for Fiscal Year 2022.
John Ramirez served from 1984 to 2009 in the CIA Directorate of Science and Technology, Directorate of Intelligence, and the ODNI National Counterproliferation Center (NCPC). During his 25-year career he specialized in ballistic missile defense systems and signals analysis of weapon system radars. He served as the Chief of Base for an overseas technical collection facility and was Chief of the Electronic Intelligence (ELINT) Analysis Branch. A founding member of the ODNI NCPC, he was the SIGINT specialist and the multi-discipline collection requirements strategist for counterproliferation equities. Prior to his career in the Intelligence Community, John enlisted in the US Navy as an Electronics Warfare Technician. He is a graduate of the George Washington University in Washington, DC. He is currently a member of the Association of Former Intelligence Officers and the Central Intelligence Retirees Association.
This is the 60th in a series of presentations sponsored by the Museum featuring eyewitnesses to, and other experts on, significant Cold War-era events and activities.
Cost: $20, 100% of which is a contribution to the Cold War Museum.
Location: ONLINE ONLY. Click this link to register.
Eventbrite ticket buyers will receive a link to the virtual room on the Zoom platform where event will take place.
Agenda: 1:30-2. Participants arrive in the Zoom room online; 2-2:05. Jason Hall, Executive Director of the Cold War Museum, introduces the Museum and John Ramirez; 2:05-3 John presents on the history of the Dome of Light phenomenon and what that suggests for the newly-mandated Congressional inquiry into Unidentified Aerial Phenomena; 3-3:30. Q&A opportunity for the audience.
Questions? Call or email Jason Hall, 703-283-4124 (cell), jason@coldwar.org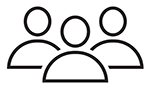 1 - 3 May 2022 - Tucson, AZ - Spies Lies & Nukes Conference
Join Valerie Plame and several of her legendary, highly decorated CIA colleagues as they dive into the secretive world of espionage. Hear intriguing, provocative, and sometimes shocking conversations on cyber attacks, covert actions, nuclear scams, recruiting real spies from those that lived in the "wilderness of mirrors" for years.

Speakers: Valerie Plame, Conference Host and former Covert CIA Ops Officer; James C. Lawler, former Senior CIA Ops Officer; Alma Katsu, former CIA and NSA Analyst; Marc Polymeropoulos, former Senior CIA Ops Officer; Rolf Mowatt-Larssen, former Senior CIA Intelligence Officer; Mary Beth Long, former Asst SecDef for Intl Security Affairs; Glenn Carle, former Senior CIA Ops Officer; Lucy Kirk, former CIA Chief of Station and Ops Officer; Jonna Mendez, former Senior CIA Intelligence Officer; Gary C. Schroen, former Senior CIA Intelligence Officer

Topics: Some of the topics that will be presented by our experts and panelists:
"Afghanistan: Ending the Forever War"; "What is the 'Havana Syndrome'?"; "Russian election hacking / cyberwarfare"; "SoulCatcher: How to recruit a spy"; "Women in the CIA"; "Spy Fiction: What is real and what isn't?"; "The Morality and Politics of Torture"; and "The Nuclear Threat."

Location: Hacienda del Sol Guest Ranch Resort - a beautiful and historic resort at 5501 N Hacienda Del Sol Rd, Tucson, AZ 85718.
More information or to register visit https://www.spiesliesnukes.com/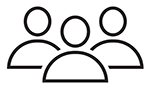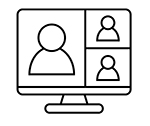 10 - 12 May 2022 - Glen Burnie, MD - National Cryptologic Foundation General Membership Meeting (GMM) & 18th CCH Cryptologic History Symposium
The 2022 NCF GMM will take place on May 10th as a hybrid event with virtual attendance via Zoom and very limited in-person seating at our office in Glen Burnie, MD. Lunch will be optional for in-person attendees. We will have several presenters and our featured guest speakers will be Mr. Harry Wetherbee and Ms. Betsy Rohaly Smoot. Click this page here to view the preliminary agenda, and please save the date.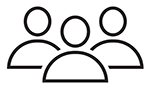 19-22 June 2022 - Treviso (near Venice), Italy - 2022 IAFIE and IAFIE-EC Conference and CFP
Theme: "Working Wicked Intelligence Challenges: Intelligence Research, Education-Training and Practice"
The 2022 CALL FOR PAPERS addresses engaging themes that combine the different Intelligence domains and disciplines with a look into the future challenges.
Read the Call for Papers to know the main Conference themes, requirements, deadline and the new IAFIE Study Group Initiative.
Those who had planned to attend and present papers at the postponed 2020 or 2021 Italy conference can resubmit their papers--or propose to present new papers--at the June 2022 Treviso-Venice Conference.
Presenters are encouraged to submit papers for publication in the Journal of Security, Intelligence, and Resilience Education (JSIRE). IAFIE announces the requirements for a peer-reviewed paper to be accepted for publication in the Call for Papers.
The Call for Papers includes details about Registration, Fees, Travel, and Accommodations along with additional tour options and partners/spouses' tour.
Conference includes a tour to Venice (free of charge) at the end of the Conference.
Event will be hosted by École Universitaire Internationale - Italy.
The Conference will take place in the territories that have witnessed the rise of the first structured Intelligence service in the world, and have always been the bridge between west and east, forefront observer of their evolution through time;
Be with us to live what freedom and Democracy are. Be with us to be a sign, a design for what freedom and democracy will be in the future.
We will meet in Treviso, near Venice, crossroad city that unites cultures, east-west, north-south for a vision of the global universe.
For more information, to respond to the CFP, or to register, do so here.
---
ITEMS FOR SALE AT AFIO FOR MEMBERS...including NEW ALL-BLACK SHORT-SLEEVED POLO SHIRT
Now available: Black short-sleeved polo shirts with Embroidered AFIO logo
Show your support for AFIO with our new Black Short-sleeve Polo Shirts. Shirts are shrink and wrinkle resistant of fine cotton with a soft, "well-worn, comfy" yet substantial feel. They feature a detailed embroidered AFIO seal. Get a shirt for yourself and consider as gifts for colleagues, family, and friends. Only $50 each including shipping.
Sizes for (M) men, only; Small, Medium, Large, XL, XXL, and XXXL. $50 per shirt.
You may pay by check or credit card. Complete your order online here or mail an order along with payment to: AFIO, 7600 Leesburg Pike, Ste 470 East, Falls Church, VA 22043-2004. Phone orders at 703-790-0320. Questions? Contact Annette at: annettej@afio.com.
PopSocket for cellphones or tablets
Show your support to AFIO while enjoying the convenience offered by our AFIO Logo PopSocket. The PopSocket is most commonly used as a stand and as a grip for your mobile phone or tablet; handy for taking selfies, watching videos, and for texting. The PopSocket looks like a small button or sticker which, when closed, sticks flat to your mobile device. However, its accordion-like design enables it to pop open for use. The benefits of using a PopSocket make it a must-have accessory for your mobile phone or tablet. It also aids in keeping your phone from slipping off your hand during use, falling, or breaking.
Price: $15. Order this and other store items online here.
---
Caps - Dark Navy with Navy AFIO Logo
An authentic silhouette with the comfort of an unstructured, adjustable fit. Fabric: 100% cotton. Unstructured. Fabric strap closure with adjustable D-clip. Price: $30. Order this and other store items online here.
---
Duffel Bags - Royal Blue and Black with Full Color AFIO Logo This duffel has it all when it comes to value, style and organization.
600 denier polyester canvas with polyester double contrast; D-shaped zippered entry for easy access. Front pocket with hook and loop closure. End mesh pocket Easy-access end pockets. Four durable, protective feet and built-in bottom board for added strength. Web handles with padded grip. Detachable, adjustable shoulder strap.
Dimensions: 11"h x 19.75"w x 9.75"d; Approx. 2,118 cubic inches
Price: $50. Order this and other store items online here.
---
AFIO Mug with color glazed logo. Made in America. Sturdy enough to sit on desk to hold pens, cards, paperclips, and candy.
This handsome large, heavy USA-made ceramic mug is dishwasher-safe with a glazed seal. $35 per mug includes shipping. Order this and other store items online here.
---
Guide to the Study of Intelligence and When Intelligence Made a Difference
"AFIO's Guide to the Study of Intelligence" has sold out in hard-copy.
However, it is available in digital form in its entirety on the AFIO website here.

Also available on the website here are the individual articles of AFIO's history project "When Intelligence Made a Difference" that have been published to date in The Intelligencer journal. More articles will be forthcoming in future editions.
---
Disclaimers and Removal Instructions
Weekly Intelligence Notes (WINs) are commentaries on Intelligence and related national security matters, based on open media sources, selected, interpreted, edited and produced for non-profit educational uses by members and WIN subscribers.
REMOVAL INSTRUCTIONS: We do not wish to add clutter to inboxes. To discontinue receiving the WINs:
a) IF YOU ARE A MEMBER - click here: UNSUBSCRIBE and supply your full name and email address where you receive the WINs. Click SEND, you will be removed from list. If this link doesn't open a blank email, create one on your own and send to afio@afio.com with the words: REMOVE FROM WINs as the subject, and provide your full name and email address where you are currently receiving them.
b) IF YOU ARE NOT A MEMBER, and you received this message, someone forwarded this newsletter to you [contrary to AFIO policies]. Forward to afio@afio.com the entire WIN or message you received and we will remove the sender from our membership and distribution lists. The problem will be solved for both of us.
CONTENTS of this WIN [HTML version recipients - Click title to jump to story or section, Click Article Title to return to Contents. This feature does not work for Plaintext Edition or for some AOL recipients]. If you wish to change to HTML format, let us know at afio@afio.com. The HTML feature also does not work for those who access their e-mail using web mail...however NON-HTML recipients may view the latest edition each week in HTML at this link: https://www.afio.com/pages/currentwin.htm
---
WINs are protected by copyright laws and intellectual property laws, and may not be reproduced or re-sent without specific permission from the Producer. Opinions expressed in the WINs are solely those of the editor's or author's listed with each article. Notices in the WINs about non-AFIO events do not constitute endorsement or recommendation by AFIO. AFIO Members Support the AFIO Mission - sponsor new members! CHECK THE AFIO WEBSITE at www.afio.com for back issues of the WINs, information about AFIO, conference agenda and registrations materials, and membership applications and much more!
(c) 1998 thru 2022. AFIO, 7600 Leesburg Pike, Suite 470 East, Falls Church, VA 22043-2004. Voice: (703) 790-0320; Fax: (703) 991-1278; Email: afio@afio.com
---
About AFIO | Membership Renewal | Change of Address | Upcoming Events | Chapter Locations | Corporate/Institutional Memberships | Careers in Intelligence Booklet | Guide to the Study of Intelligence | Intelligencer Journal | Weekly Intelligence Notes | To Make A Donation | AFIO Store | Member-Only Section | Code of Ethics | Home Page
Click here to return to top.
---