---
Section I - INTELLIGENCE HIGHLIGHTS
Putin Insists War Will Continue, Says Talks at 'Impasse' - WPost, 12 Apr 2022
Russian President Vladimir Putin said negotiations with Ukraine have reached an "impasse" and insisted that his military operation is going as planned and would continue until its goals are fulfilled. It's unclear, Putin said, when the war will end.
Putin's comments, made alongside his ally Belarusian President Alexander Lukashenko, come as Moscow pivots to attack eastern Ukraine and installs a new commander to take charge of its war. Continued movement by Russian forces also signals what may be to come ahead of an expected assault on the Donbas region. The Pentagon said Tuesday that a miles-long convoy — which includes a command element and appears designed in part to resupply other area forces — is now less than 40 miles north of Izyum, a strategically important town in northeast Ukraine.
Article here
Quote: "Russia will not self-isolate and it cannot be isolated." — Russian president Vladimir Putin
US Assessing Reports of Russia's Use of Chemical Agents in Ukraine War as Convoy Presses Farther into the East - Stars & Stripes, 12 Apr 2022
The U.S. is assessing reports that Russian forces used a chemical agent Monday against Ukrainian troops in Mariupol as the invading troops press farther into eastern Ukraine, a senior defense official said Tuesday.
Reports of the chemical attack circulated on social media, prompting chief Pentagon spokesman John Kirby to release a statement that noted the U.S. was aware of the reports but could not confirm their accuracy.
"These reports, if true, are deeply concerning and reflective of concerns that we have had about Russia's potential to use a variety of riot control agents — including tear gas mixed with chemical agents — in Ukraine," Kirby said late Monday.
Article here
Seven Worst-Case Scenarios From the War in Ukraine - Bloomberg, 3 Apr 2022
Most conflicts end quickly, but this one looks increasingly like it won't. The repercussions could range from global stagflation to World War III.
Consider the worst-case scenario.
I have argued here before that the global situation today more closely resembles the 1970s than any other recent period. We are in something like a new cold war. We already had an inflation problem. The war in Ukraine is like the Arab states' attack on Israel in 1973 or the Soviet invasion of Afghanistan in 1979. The economic impact of the war on energy and food prices is creating a risk of stagflation.
... The U.S. and its allies must contemplate not one but three geopolitical crises, which could all happen in swift succession, just as the war in Eastern Europe was preceded by Japan's war against China, and was followed by Hitler's war on Western Europe in 1940, and Japan's war on the U.S. and the European empires in Asia in 1941. If China were to launch an invasion of Taiwan next year, ...
Article here
Will the United States Run Out of Javelins before Russia Runs Out of Tanks? - CSIS, 12 Apr 2022
The United States has supplied Ukraine with thousands of Javelins, the anti-tank missiles that have become the iconic weapon of the war, but the U.S. inventory is dwindling. The United States has probably given about one-third of its stock to Ukraine. Thus, the United States is approaching the point where it must reduce transfers to maintain sufficient stockpiles for its own war plans. Production of new missiles is slow, and it will take years to replenish stocks.
The Russians have numerous armored vehicles, but their supply of trained crews and level of morale are declining. Will Ukrainian anti-tank weapons inflict enough Russian combat losses to produce a battlefield stalemate before Ukraine runs out of its most effective anti-tank weapons?
Article here
Was the Infiltration of the Secret Service Part of an Iranian Plot to Kill John Bolton? - Tablet, 12 Apr 2022
Iran's attempts to avenge the killing of Qassem Soleimani are another inconvenient truth for the Biden administration's nuclear negotiators
Recently released court filings and press reports suggest that the two men apprehended for impersonating federal agents last week in Washington, D.C., might have been part of an Iranian assassination team whose mission was to kill former high-ranking U.S. officials. Yet even as the Biden administration became aware of a possible Iranian plot to kill Americans on American soil—an act of war—White House aides continued to negotiate the restoration of the Iran nuclear deal while seeking to accommodate the clerical regime's thirst for revenge against former Trump administration officials: U.S. Secretary of State Mike Pompeo, Special Envoy for Iran Brian Hook, and National Security Advisor John Bolton.
According to media reports, the two men, Arian Taherzadeh and Haider Ali, are U.S. citizens. The latter told witnesses he had connections to Pakistani intelligence, and early reports from The New York Times, NBC, Associated Press, and other news sources seemed to make a point of not mentioning any possible link to Iran, despite at least one of the men having visas to visit that country.
Article here
Security Guard at British Embassy in Berlin Charged with Spying for Russia - IntelNews, 7 Apr 2022
A British citizen who worked as a security guard at the British embassy in Berlin, has been charged with spying for the Russian intelligence services. Authorities in the United Kingdom announced on Wednesday that David Ballantyne Smith, 57, who lives in Potsdam, Germany, has been charged on nine different offenses under the 1911 Official Secrets Act.
The BBC reports that Smith was arrested by Germany's Federal Police on August 10 of last year. Shortly after his arrest, German counterintelligence officers searched Smith's home and office, according to a statement issued on Wednesday by Britain's Crown Prosecution Service (CPS). Smith has now been charged with offenses relating "to the collection and communication of information useful to the Russian state".
Article here
How Ukraine Battles Russian Disinformation - NewLines, 11 Apr 2022
Before the attack, several organizations were well prepared to counter the invader's propaganda
As the eyes of the world were transfixed by the bombs raining down on Ukraine on the first day of the invasion, the agents of Russia's other front got to work in the streets of Kyiv.
At around 8 a.m. on Feb. 24, a man armed with a laptop pulled up outside the offices of counter-disinformation group Detector Media and tried to hack into their networks.
"At that moment, our IT guy was there and was able to shut everything down, so the attempt was unsuccessful," says Ksenia Iliuk, a data analyst at the organization.
"But that was weird because someone was preparing it. This person must have been given the task to go there." The police were called, Iliuk explains. "But by the time they arrived, he'd escaped. We just have a blurry picture of a man wearing a hat, so it was very hard to identify him."
In the six weeks since the war began, Ukraine's performance has confounded expectations that Russia's overwhelming military might would make short work of the defenders.
Article here
Belarus Is Locking Up Wikipedia Editors over Russia's Invasion of Ukraine - Open Democracy, 5 Apr 2022
As Russia and Belarus try to cover up key facts about the war, they're going after a popular source of information
The Russian government has been trying to control media coverage of its activities since the 24 February invasion of Ukraine. Independent media websites have been blocked, as have Facebook and Instagram. And now access to Wikipedia is under threat.
Communications regulator Roskomnadzor, which some call the Russian censorship agency, has issued two warnings to the online encyclopaedia over a Russian-language article about the invasion. Its most recent warning said a Wikipedia page contained "unreliable publicly significant materials, as well as other prohibited information" about Russian operations in Ukraine and that Wikipedia could be fined up to four million roubles. As it requested the deletion of five articles about alleged war crimes in Ukraine, Roskomnadzor claimed that Wikipedia had become the source of "a new line of constant attacks on Russians" and that its articles promoted "an exclusively anti-Russian interpretation of events."
Article here
Russia's Sandworm Hackers Attempted a Third Blackout in Ukraine - Wired, 12 Apr 2022
The attack was the first in five years to use Sandworm's Industroyer malware, which is designed to automatically trigger power disruptions.
More than half a decade has passed since the notorious Russian hackers known as Sandworm targeted an electrical transmission station north of Kyiv a week before Christmas in 2016, using a unique, automated piece of code to interact directly with the station's circuit breakers and turn off the lights to a fraction of Ukraine's capital. That unprecedented specimen of industrial control system malware has never been seen again—until now: In the midst of Russia's brutal invasion of Ukraine, Sandworm appears to be pulling out its old tricks.
Article here
U.S. FBI Says It Disrupted Russian Hackers - Reuters, 6 Apr 2022
The U.S. Federal Bureau of Investigation has wrested control of thousands of routers and firewall appliances away from Russian military hackers by hijacking the same infrastructure Moscow's spies were using to communicate with the devices, U.S. officials said on Wednesday.
An unsealed redacted affidavit described the unusual operation as a pre-emptive move to stop Russian hackers from mobilizing the compromised devices into a "botnet" - a network of hacked computers that can bombard other servers with rogue traffic.
"Fortunately, we were able to disrupt this botnet before it could be used," U.S. Attorney General Merrick Garland said.
The Russian Embassy in Washington did not immediately return an email seeking comment.
The targeted botnet was controlled through malware called Cyclops Blink, which U.S. and UK cyberdefense agencies had publicly attributed in late February to "Sandworm," allegedly one of the Russian military intelligence service's hacking teams that has repeatedly been accused of carrying out cyberattacks.
Article here
---
Section II - IC PODCASTS, COMMENTARY, BLOG UPDATES
Oil and Energy Effects of Ukraine-Russia War — interviews by Former Acting D/CIA Mike Morell
Intelligence Matters: A CBS News original national security podcast hosted by former CIA acting director and CBS News national security contributor Michael Morell. Morell is crisp, precise, cautious, fair, avoids political slant, and provides remarkable insights. Not to miss.


The most recent "Intelligence Matters" podcasts/interviews by or with Mike Morell:
Apr 6 | Global Effects of Russia's War in Ukraine: Oil and Energy Expert Mark Finley
In this episode, Michael Morell speaks with Mark Finley, fellow in energy and global oil at Rice University's Baker Institute, former senior economist for British Petroleum, and former analyst and manager at CIA. Finley explains the effects of Russia's invasion of Ukraine on global oil and gas markets and why current Western sanctions may not immediately meaningfully curtail Moscow's energy revenues. Morell and Finley also discuss how the rest of the world may experience price shocks stemming from growing commodities prices, including the risk of a recession.

Other recent "Intelligence Matters" podcasts to stream or download:
Mar 30 | WMD Risks in Ukraine: Former Senior CIA Operations Officer Rolf Mowatt-Larssen
Mar 23 | Nuclear Confrontations with Moscow: Author Brian Morra
Mar 16 | Beijing's View of the Russia-Ukraine War: China Expert Chris Johnson
Mar 9 | Profiling Putin and Other World Leaders: Psychiatrist Kenneth Dekleva
More about Intelligence Matters by Michael Morell here. Podcasts also available here.
---
Rupert Murdochizing the Internet... - Stewart Baker, Others at Steptoe Cyberblog
Cyberblog by Steptoe & Johnson LLP — By Stewart Baker [Chairman, AFIO]
Episode 402: Rupert Murdochizing the Internet released 11 April 2022
..."Be careful what you wish for"... Techlash regulation is burgeoning around the world. Mark MacCarthy covers the regulatory enthusiasm. Canada is planning to force Google and Facebook to pay Canadian news media for links. ... South Korea's effort to regulate Google's Android app store policies... and even China ... just announced algorithm compliance audits for TenCent and ByteDance. Will this hurt Big Tech? Study the history of AT&T – or Rupert Murdoch. Incumbent tech companies protect themselves from regulatory harm – and crush competitors with any burdens they bear. Unfilled is someone who will use his platform to curry favor from the right -- an unfilled niche. A moderately conservative Big Tech company will find close regulatory calls being made in its favor when/if GOP takes power. Example, Elon Musk, whose entire business empire is built on government spending, is already toying with occupying a Silicon Valley version of the Rupert Murdoch niche in his acquisition of nearly 10% of Twitter as opening gambit to be an antidote to Silicon Valley's political monoculture. Axios's complaint the internet is becoming politically splintered is off the mark today, but may come true. Nick Weaver reviews FBI's successful takedown of Cyclops Blink botnet – a Russian cyber weapon disabled before it could be fired -- and made possible by a change in search and seizure procedures that the EFF et al. condemned as outrageous a decade ago. Western law enforcement also broke the Hydra dark market. ... Also all the ways in which bitcoin's traceability has enabled authorities to bust child sex rings around the globe. Bad News for Surveillance Software: FinFisher is bankrupt. Israeli surveillance software smuggled onto EU ministers' phones is being investigated; and Google has banned apps that use intrusive data collection tools. ... Europe is building vast face recognition network. Baker celebrates the likely defeat of those trying to toxify face recognition. More topics covered. Article and podcast here
Some Prior Conversations:
Episode 401: All at Sea: Maritime Cybersecurity
Episode 400: Transatlantic Privacy Threepeat
Episode 399: A Cavalcade of Paranoia
Episode 398: Scarlett Johannsson Finally Makes an Appearance on the Cyberlaw Podcast
Episode 397: A Digital Curtain Descends Across Europe
---
Fed Impersonators with Ties to Pakistan — more from Inside the SCIF

Inside the SCIF by JJ Green, WTOP - Issue #158, 7 April has details on... Breaking news on Ukraine Invasion; Russia suspended from the Human Rights Council; Fed Agent Impersonators arrested - But Operation Ran for Two Years and Linked to Pakistani Intelligence; Russian Sleeper Agents and Their Embassies; British Embassy Guard in Berlin Charged as Russian Spy; Chinese National Sentenced for Economic Espionage; What U.S. military is doing to help Ukraine; Update on Whelan; more.

Target USA Podcast 326 was on: Ukraine's War: Ukrainian Politician urges the world to "wake up"
Yevheniya Kravchuk, a Ukrainian Parliament Member, journalist and communications expert says, Vladimir Putin is "not normal" and the world needs to start treating him like the criminal that he is.
And "The Hunt" explored: Al Qaida Leader Ayman Al-Zawahiri resurfaces
JJ Green interviews Dr. Hans Jakob-Schindler, senior director of the Counter Extremism Project, on the clues Ayman Al- Zawahiri might have left leading to his whereabouts.
---
FBI Belly Flops in Michigan Kidnap Case... from Jeff Stein's provocative - award-winning - "SpyTalk" series on Substack...

Apr 10: "FBI Belly Flops in Michigan Governor Kidnap Case" by Jonathan Broder
'Wolverine Watchman' investigation exposed FBI missteps to a skeptical Michigan jury
Apr 8: "DHS Boss Jumps on Exposé of IG Coverup of Sexual Predator and Misconduct Complaints" by Jeff Stein
Over 10,000 workers filed sexual harassment and misconduct complaints, watchdog group found. DHS boss Mayorkas orders review

Apr 7: "Apple TV's New Spy Yarn 'Slow Horses' Offers an Unconventional Ride" by Peter Eisner
Gary Oldman & co. shine in a dark spy thriller right out of le Carré

Apr 7: "US Cranking Up the Information War with Russia" by Jeff Stein
VOA gets new funding to pierce Putin's electronic curtain
Apr 4: "Recruiting Russians and the Challenge of Ukraine Neo-Nazis" - Jeff Stein podcast with Lucy Kirk and Daveed Gartenstein-Ross
The FBI is trolling the Russian embassy, while Moscow beats the Ukraine Nazis theme
---
Ukraine's Atrocities - What Will Putin Do Next? - Latest Insights from Jack Devine of Arkin Group
The Arkin Group's Apr 7 "In Other News" letter to private clients by former CIA Deputy Director, Operations... Officer Jack Devine features...
Despite Kyiv setbacks, Putin's still looking for victory.
Chinese state media, which continues to amplify Putin's messaging, is challenged by a growing social media movement that translates Beijing's propaganda into multiple world languages.
Also see 24 minute interview on "Judging Freedom" of 5 Apr 2022:

Putin's Intelligence & Ukraine's Atrocities -- What Can & Will Putin do Next? w/ former CIA Jack Devine on "Judge Napolitano - Judging Freedom"
Follow link here to read analyses and predictions given to their private clients on the topics from last week. There sometimes is a delay of seven days before the above topics will appear at this link.
---
Section III - BROUGHT TO OUR ATTENTION BY MEMBERS
NGA IMAGERY: Intelligence Agencies Accelerate Use of Commercial Space Imagery to Support Ukraine - Defense News, 6 Apr 2022
Since before Russia's invasion of Ukraine, space imagery, remote sensing and communications satellites have been informing the public and helping keep Ukrainian forces and civilians connected. Because of its partnerships with commercial industry, the U.S intelligence community was positioned to quickly leverage those capabilities to increase its own support in the region, accelerating several in-the-works acquisition efforts and increasing the capacity of planned procurements.
David Gauthier, director of commercial and business operations at the National Geospatial-Intelligence Agency, said Wednesday at the Space Symposium that as it became apparent Russia was preparing to invade, the agency worked to more than double its purchases of commercial electro-optical imagery over the region from companies like Maxar, Planet, and BlackSky.
Article here
Also see: "As Russia prepared to invade, U.S. opened commercial imagery pipeline to Ukraine" - Space News, 6 Apr 2022
Nuclear Bomb Domino Effect: Nuclear Umbrella, Make Your Own Bomb, or Be Afraid? - Sunday Guardian, 4 Apr 2022
IRAN'S NUCLEAR WEAPONS
By 2025, the Islamic Republic of Iran, run by apocalyptic Shia mullahs, will have a nuclear weapon. If the nuclear talks going on between Iran the P5+1 countries (US, Russia, China, UK, France and Germany) fail, then Iran will continue to refine uranium to weapons grade level. Currently, they have the technology to deliver a nuclear weapon on five types of ballistic missiles (Shahab 3 [based on the North Korean No Dong medium range ballistic missile], Emad-1, Emad-2, Sejjil, and Khorramshar [based on the North Korean Musudan]) and land attack cruise missiles (Soumar based on the Russian air-launched AS-15).
Charts, Diagrams, Maps here
Also see: Interactive NUKEMAP by Alex Wellerstein here.
It shows fireball, radiation and blast damage and radius of various of various kilotons, airburst or surface detonation, for any spot on earth. This link shows the impact of a 100000 kiloton airburst on Washington, DC.
Also see: Interactive MISSILEMAP here
Victim's iPhone Hacked by Pegasus Spyware Weeks after Apple Sued NSO - The Guardian, 5 Apr 2022
Quartet targeted by clients – thought to be Jordanian government agencies – of Israeli company even after Apple sued in November
New evidence has revealed that an Apple iPhone was successfully hacked by a government user of NSO Group's Pegasus spyware in December, weeks after the technology giant sued the Israeli company in a US court and called for it to be banned from "harming individuals" using Apple products.
A report published on Tuesday by security researchers at Front Line Defenders (FLD) and Citizen Lab at the University of Toronto found that phones belonging to four Jordanian human rights defenders, lawyers and journalists were hacked by government clients of NSO – which appear to be Jordanian government agencies – from August 2019 to December 2021.
Article here
Russia Continues to Lay the Groundwork for Its Potential Chemical Weapons Attack in Ukraine—Latest Update - Olga Lautman/Substack, 6 Apr 2022
Russia's warnings about impending chemical attacks are getting more frequent and detailed. For months, Russia has been laying the groundwork for using chemical weapons in Ukraine and blaming it on Ukrainian authorities. The warnings by Russia's Defence Ministry were vague at first but over the past few weeks have gotten more detailed. This is extremely troubling because we saw this pattern in Syria. Russia's Defence Ministry would issue warnings of an impending chemical attack and one would occur by Putin and Assad forces.
The latest breaking headlines across Russian state media outlets read like this "Kyiv is preparing a provocation with chlorine in the Kharkiv region, said the Ministry of Defense."
Article here
Food Delivery Leak Unmasks Russian Security Agents - Bellingcat, 1 Apr 2022
Russian tech giant Yandex has blamed one of its employees for the hacking and subsequent leak of data from Yandex Food, a popular food delivery service in Russia.
Among the many users affected are serving agents of Russia's security services and military, who in several cases even ordered food to their places of work using their official email addresses.
This leak includes user emails, a large number of phone numbers, addresses, and orders made on the platform. Russia's state media watchdog Roskomnadzor has strongly attempted to block its proliferation.
Some investigators have already uncovered leads for investigations into corruption from this data leak, namely the 170 million ruble (~$2 million USD) apartment of Russian president Vladimir Putin's reported "secret daughter."
Article here
Ukraine: This Isn't the Information War You Were Looking For - The Interpreter, The Lowy Institute, 1 Apr 2022
But watch a change in tempo for cyber operations as the on-the-ground military situation trends towards stalemate.
Dystopias make for popular fare. One needs only look at popular video games to see a common theme: Fallout's nuclear wasteland, Mass Effect's alien invasion, or Horizon Zero Dawn's machine apocalypse. The protagonist must resolve problems, recruit allies and build capability to prepare and eventually overcome the enemy, typically culminating in a boss fight at the end of the game.
That's the spirit evoked in the real world by terms such as "unprecedented digital onslaught". The language may rightly draw attention to a threat. But it can also obscure what is intangible and amorphous in nature, precluding a coherent response.
What we are seeing out of the Russian invasion of Ukraine has differed so far from the anticipated cyber blitz, a good illustration of the unexpected.
Article here
Is There Another Safehouse? - New Developments In Fake DHS Agent Case - AND Magazine, 12 Apr 2022
This article is part of our continuing coverage of the arrests of Haider Sher Ali and Arian Taherzadeh – two individuals posing as Department of Homeland Security (DHS) agents who developed close contact with numerous members of the Secret Service. We will supplement this coverage as new information becomes available.
The U.S. government has produced additional information concerning the activities of Ali and Taherzadeh that adds considerably to the concern about their objectives. The most recent supplemental memorandum submitted by the U.S. Attorney, in this case, begins, "As the Government stated during Friday's detention hearing, with every new fact uncovered in the investigation of Defendants Arian Taherzadeh and Haider Ali, the story only gets worse. What we have learned in the 36 hours since that hearing is no exception."
Article here
Also see: "Sam Faddis On Nancy Grace - Hunter's Laptop, Possible Terrorists Near Secret Service Agents And The Fentanyl Crisis" AND Magazine
---
Section IV - Books, Research Requests, Jobs, Obituaries
Books — Newly Released, Overlooked, Forthcoming
Intelligence and the State: Analysts and Decision Makers
by Jonathan House
(Naval Institute Press, Apr 2022)
"House provides a fully informed account of the problems faced by intelligence professionals and their consumers in a democratic society. If they wish to better serve the public during these challenging times, the practitioners of intelligence gathering, analysts at all levels, and our political leaders should read and discuss this engaging study."—Matthew Brazil, senior fellow, The Jamestown Foundation and co-author of Chinese Communist Espionage, An Intelligence Primer
"An excellent overview of intelligence history and a perceptive analysis of the age-old intelligence officer dilemma: how to get the decision-maker to accept intelligence which is not in sync with his perceptions or plans."—Rear Adm. Tom Brooks, author, career intelligence officer, former director of Naval Intelligence
The book argues that in order to accept intelligence as a profession, it must be viewed as a non-partisan resource to assist key players in understanding foreign societies and leaders. Those who review these classified findings are sometimes so invested in their preferred policy outcomes that they refuse to accept information that conflicts with preconceived notions. Rather than demanding that intelligence evaluations conform to administration policies, a wise executive should welcome a source of information that has not "drunk the Kool-Aid" by supporting a specific policy decision. House offers a brief overview of the nature of national intelligence, and especially of the potential for misperception and misunderstanding on the part of executives and analysts. Furthermore, he examines the rise of intelligence organizations first in Europe and then in the United States. In those regions fear of domestic subversion and radicalism drove the need for foreign surveillance. This perception of a domestic threat tempted policy makers and intelligence officers alike to engage in covert action and other policy-based, partisan activities that colored their understanding of their adversaries. Such biases go far to explain the inability of Nazi Germany and the Soviet Union to predict and deal effectively with their opponents.
Book may be ordered here
---
The Age of the Strongman: How the Cult of the Leader Threatens Democracy Around the World
by Gideon Rachman
(Bodley Head or Other Press, Apr 2022)
"Essential and definitive. Rachman's gripping survey of the rise of strongmen leaders across the globe is the story of the dashed hopes of liberalism since the end of the Cold War. To understand the chilling stakes of the global Great Game defining this century—the battle between autocracies and democracies—you need only turn to Rachman's magisterial and deftly written book." —Catherine Belton, author of Putin's People: How the KGB Took Back Russia and Then Took On the West

We are in a new era: authoritarian leaders have become a central feature of global politics. Since 2000, self-styled strongmen have risen to power in capitals as diverse as Moscow, Beijing, Delhi, Brasilia, Budapest, Ankara, Riyadh and Washington. These leaders are nationalists and social conservatives, with little tolerance for minorities, dissent or the interests of foreigners. At home, they claim to be standing up for ordinary people against globalist elites; abroad, they posture as the embodiments of their nations. And everywhere they go, they encourage a cult of personality. What's more, these leaders are not just operating in authoritarian political systems but have begun to emerge in the heartlands of liberal democracy. From Trump, Putin and Bolsonaro to Erdogan, Xi and Modi, Gideon Rachman pays full attention to the strongman phenomenon around the world and uncovers the complex and often surprising interaction between these leaders. Whilst others have tried to understand the emergence of these new leaders individually, The Age of the Strongman provides the first truly global treatment of the new nationalism, underpinned by an exceptional level of access to key actors in this drama: Gideon Rachman has been in the same room with most of these strongmen and reported from their countries over a long journalistic career.
Book may be ordered here
---
Seek and Hide: The Tangled History of the Right to Privacy
by Amy Gajda
(Viking, April 2022)
"This brilliant and thought-provoking book shows how America's well-known emphasis on freedom of the press has long been balanced by a deep legal tradition that protects an individual's right to privacy. With fascinat­ing case studies, Amy Gajda shows how battles over the right to privacy are nothing new, but they are particularly relevant in this era of digital media and social networks."—Walter Isaacson, author of Steve Jobs

The battle between an individual's right to privacy and the public's right to know has been fought for centuries. The founders demanded privacy for all the wrong press-quashing reasons. Supreme Court justice Louis Brandeis famously promoted First Amendment freedoms but argued strongly for privacy too; and presidents from Thomas Jefferson through Donald Trump confidently hid behind privacy despite intense public interest in their lives. Today privacy seems simultaneously under siege and surging. And that's doubly dangerous, as legal expert Amy Gajda argues. Too little privacy can mean extraordinary profits and power for people who deal in and publish soul-crushing secrets. Too much means the famous and infamous can cloak themselves in secrecy. By the early 2000s we were on our way to today's full-blown crisis in the digital age, worrying that smartphones, webcams, basement publishers, and the forever internet had erased the right to privacy completely. Should everyone have privacy in their personal lives? Can privacy exist in a public place? Is there a right to be forgotten even in the US? Is it too late to get control of data privacy?
Book may be ordered here

---
WANTED: Sources for Research Exploring OSINT's Utilities in Counterterrorism
Terrorism analyst and open source intelligence (OSINT) specialist Michael S. Smith II is conducting PhD research focused on OSINT's utilities in counterterrorism initiatives. Supervised by faculty in the Department of War Studies at King's College London, this research aims to improve understandings of how OSINT has and could be utilized to manage threats posed by al-Qa'ida, ISIS and their supporters. If you are a current or retired intelligence, defense, or law enforcement professional, or a policymaking professional who may be able to contribute, Mr. Smith would greatly appreciate an opportunity to share more information about his PhD research project and ways that you might be able to contribute to this research.
Interested parties may contact Mr. Smith via the contact form on his personal bio site, www.terrorismanalyst.com, or at michael.smithii@kcl.ac.uk
Call for Papers by "International Journal of Intelligence and Counterintelligence"
Member Jan Goldman, IJIC's Editor, has issued a Call for Papers on the following two topics:
Seeking Director of Global and National Security Programs - Univ of New Mexico
The University of New Mexico (UNM) invites applications for the part-time (.50 FTE) position of Director of Global and National Security Programs. This position will be for four years with the possibility of renewal and will report to the Office of the Provost and Executive Vice President for Academic Affairs.
UNM's Global and National Security Policy Institute (GNSPI) grew out of a perceived need for greater coordination among international security-related STEM, social science, law, and humanities fields. GNSPI developed a Professional Masters of Science Degree in Global and National Security (PMSGNS) based on intensive 8-week modules designed for working professionals seeking interdisciplinary education on security policy questions, broadly defined. The program is of particular interest to technical professionals whose duties or career goals extend to addressing broad policy issues that are inherently interdisciplinary. GNSPI holds an annual symposium and other events that promote dialogue among academics and practitioners on global security issues and emerging challenges.
UNM also developed an undergraduate-focused Intelligence Community Center for Academic Excellence (IC-CAE), that offers a certificate in National Security and Strategic Analysis, as well as a Global and National Security concentration under UNM's interdisciplinary Bachelors of Integrative Studies and Innovation degree program. The Director of Global and National Security Programs will oversee both the graduate and undergraduate programs, in coordination with the Deans of participating colleges and the Dean of Graduate Studies. Please see the position posting here.
Full-Time Assistant Professor of Criminal Justice (Intelligence Studies) - University of North Georgia, Dahlonega, GA
Job Summary: Type: Full-Time; Posted: 02/02/2022; Category: Criminal Justice; Job ID: 238891
The Department of Criminal Justice at The University of North Georgia invites applications for a full-time, tenure-track appointment at the rank of Assistant Professor of Criminal Justice at the Dahlonega campus. This position will focus primarily on Intelligence Studies. Special attention will be given to applicants who have four or more years of practitioner experience and the ability to manage applied analytic projects. The workload may require travel across campuses, teaching at off-campus teaching sites, and online teaching.
Responsibilities: Teach four undergraduate courses per semester to include Introduction to Criminal Justice; Maintain an active research agenda in an effort to produce scholarly publications; Assist in the advising of students enrolled in Bachelor of Science Degree Criminal Justice with an Intelligence Studies Concentration; Serve on University, College, and Departmental Committees; Teaching schedule may include assignments on other campuses, evening or on-line classes.
Required Qualifications: Ph.D. in Criminal Justice is required. Intelligence Studies, Homeland Security or a closely related field is preferred; Experience teaching Intelligence Studies at the university or college level; Successful candidates should be able to teach one or more of the following courses: Introduction to Intelligence, Fundamentals of Intelligence Analysis, or Methods of Intelligence; Ability to work collaboratively with all campus constituencies.
To explore this job or to apply, do so here
Liberty University in Lynchburg, VA is seeking a full time, residential, Assistant Professor to teach Intelligence and National Security courses in the School of Government.
Courses support a curriculum which features a major or minor field of study in Strategic Intelligence Studies and include Introduction to Intelligence, Intelligence Analysis, Ethics in Intelligence, History of Intelligence, Intelligence and Military Operations, Strategic Intelligence, Counter Intelligence, Terrorism, Counter-terrorism and Psychological Operations. A minimum of a Master's Degree and extensive experience in the Intelligence profession is required. Liberty University is located in Lynchburg, VA, 3 hours south of Washington, D.C. It is a private, Christian, liberal arts, accredited institution with 15 colleges and schools. The modern campus at Liberty Mountain supports 15,000 residential students, Division I sports and over 115,000 online students. Liberty has a large and thriving Army and Air Force ROTC presence. Details on the job are here. Questions? Contact tcothron1@liberty.edu.
Tenure-Track Assistant Professor in Intelligence, Embry-Riddle Aeronautical University, Daytona Beach, FL
Job Description: The Department of Security Studies and International Affairs (SSIA) at Embry-Riddle Aeronautical University, Daytona Beach, FL., invites candidates to apply for a tenure-track Assistant Professor position in Intelligence (GEOINT). The successful candidate should have experience in one or more of the domains related to intelligence and security with skillsets in technologies such as Geospatial Intelligence, Remote Sensing using Unmanned Aircraft Systems (UAS), satellite imagery, as well as spatial analyses using Geographic Information Systems (GIS).
The successful candidate will contribute to SSIA's interdisciplinary Homeland Security and Intelligence program. In addition, the candidate will support the department and college to help integrate technology into the existing Homeland Security & Intelligence and Global Conflict Studies undergraduate degree programs as well as other programs external to the department. Primary tasks include undergraduate teaching and research, student advising, and relationship building with external organizations and agencies. The position requires teaching flexibility to cover a variety of courses in geospatial intelligence, geographic information systems, and their applications across a broad range of intelligence and security issues. Additional duties include scholarship, professional development, committee participation, and other activities to support the Department. This is a nine-month position with the possibility of summer teaching assignments. Position available August 2022.
Qualifications: An earned doctorate in intelligence-related discipline such as Geospatial Intelligence, Security Studies, Political Science, Remote Sensing, or related field is preferred. Special attention will be given to candidates with Intelligence Community experience and demonstrated success in securing and managing applied analytic projects. Knowledge of technical as well as policy and procedural aspects of geospatial intelligence and its applications is a plus. An exceptional candidate who is ABD (with an expected completion date within six months of the hire date) will be considered.
More info or to apply
Also being sought at Embry-Riddle [ERAU] in Daytona Beach, FL
Tenure-Track Assistant Professor in Cybersecurity
Job Description: The Department of Security Studies and International Affairs (SSIA) at Embry-Riddle Aeronautical University, Daytona Beach, FL., invites candidates to apply for a tenure-track Assistant Professor position in cybersecurity. We are seeking applicants whose research focuses on various aspects of the intersection between cyber technologies and human security. The successful candidate should have experience in one or more of the domains related to computer and network technologies, cybersecurity tools and incident response, digital forensics, cybercrime, social impacts of cyberspace, and cyber law and policy. Applicants with research interests/specializations in cybersecurity for GIS/geospatial analysis, unmanned aircraft systems, remote sensing, spatial analysis, and/or avionics are considered a plus.
The successful candidate will contribute to SSIA's interdisciplinary Homeland Security program. In addition, the person will support the department and college to help the department to integrate technology into the existing Homeland Security & Intelligence and Global Conflict Studies undergraduate degree programs as well as other programs external to the department. Primary tasks include undergraduate teaching and research, student advising, and relationship building with external organizations and agencies. The position requires teaching flexibility to cover a variety of courses in cybersecurity, digital forensics, and cybercrime. Additional duties include scholarship, professional development, committee participation, and other activities designed to support the Security Studies & International Affairs Department. This is a nine-month position with the possibility of summer teaching assignments. Position available as early as January 2022.
Qualifications: An earned doctorate in a cybersecurity-related discipline such as Computer Science, Information Technology, or Cybersecurity Engineering or related field; record of academic publishing; and grant proposal development. Must have knowledge of technical as well as policy and procedural aspects of cybersecurity. An exceptional candidate who is ABD (with an expected completion date within six months of the hire date) will be considered.
More info or to apply
Adjunct Faculty, Security Studies and International Affairs
Seeking to create a pool of local adjunct (part-time) faculty talent to join the Security Studies and International Affairs Department in the College of Arts & Sciences.
The Security Studies and International Affairs Department is the home to two degree programs: Bachelor of Science in Homeland Security; and Bachelor of Science in Global Conflict Studies.
Qualifications: Applicants must possess a master's degree or higher with 18 graduate hours in the discipline they intend to teach.
More info or to apply
---
No Obituaries to release as we go to press
---
AFIO EDUCATIONAL EVENTS IN COMING TWO MONTHS....
Virtual =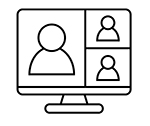 ; In-Person =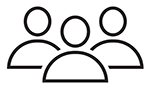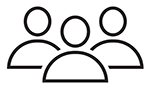 13 April 2022, 6:30pm PDT - Las Vegas, NV - AFIO Las Vegas hosts special speaker event on "Is Democracy in Russia Possible?"
The next LV Chapter meeting features a brief business meeting followed by a presentation by a very special guest speaker. Due to sensitivities, the chapter will not be providing the name of the speaker. He is a well-respected advocate for Russian democracy and has agreed to share his insights into our current world situation. The topic of the evening's speaker is "Is Democracy in Russia Possible?" This is going to be an enlightening and intriguing talk and I urge everyone who is able, to attend.
Attendees are invited to meet in the patio room of the clubhouse restaurant for drinks, food, and great conversation anytime after 5:30 pm.
Location: Los Prados Golf & Country Club Clubhouse, 5150 Los Prados Cir, Las Vegas, NV 89130.
NOTE: Please... no recording devices or photos at this meeting.
If you have any questions, please contact Linda Cohn at 702-239-1370.
To attend, contact Linda M. Cohn, Secretary, AFIO Las Vegas Chapter, at lasvegasafio@gmail.com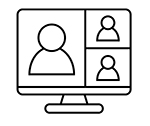 Saturday, 16 April 2022, 10 - noon EDT - Zoom Webinar - AFIO New England 2-Speaker Event - Prof. Declan Hill on "The Origin of Covid-19"; and former FBI Agent Ken Gray on "NWC Talks: America and the Intelligence Revolution with Jeff Rogg"
AFIO New England will be hosting a virtual event with two speakers.
Our first presenter is Declan Hill talking about the origin of Covid-19. Hill will be followed by former FBI Agent Ken Gray, who will show the video "NWC Talks: America and the Intelligence Revolution with Jeff Rogg." The video will be followed by a discussion.
Both presentations will run approximately 45 minutes each, with time for Q&As.
Declan Hill is an associate professor of investigations at the University of New Haven. He specializes in the study of organized crime and corruption specifically in international sport. His first book The Fix: Organized Crime and Soccer tells the story of Hill infiltrating a group of Asian match-fixers as they fixed matches at the World Cup. His second book, The Insider's Guide to Match-Fixing in Football is written for sports officials. Hill was an investigative journalist and news presenter for the Canadian Broadcasting Corporation (CBC) and has a podcast "Crime Waves with Declan Hill." His current series is called the "Slow-Motion Chernobyl" on the origins of Covid-19.
Hill received his doctorate from the University of Oxford.
Ken Gray was an officer with the US Navy and then spent 24 years as a FBI Special Agent and served his entire career in the New Haven Division. After an extra 6 months past mandatory retirement, he moved over to University of New Haven, where he teaches criminal investigation in the C.J. Department
To sign up for this webinar or if you have questions: contact chapter President Art Harvey at aharvey@rdi.qozzy.com or Sarah Moore, AFIO/NE Secretary, at afionechapter@gmail.com.
Note: Your invitation will come either directly from Ken Gray or the University of New Haven, or from Art Harvey. Since this webinar will be open to the public, no detailed chapter information will be presented; however, there will be a discussion of resuming in-person meetings on a schedule. The chapter looks forward to connecting with all members and guests in these troubled times.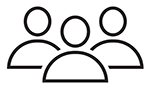 Saturday, 16 April 2022, 2 pm - Kennebunk, ME - AFIO Maine Hosts Maj Gen Gregg Potter on Army Intelligence
Retired Army Major General Gregg Potter will be making a presentation at this AFIO Maine Chapter Event. He will focus on the modernization of the Army and army intelligence. Also, he will comments about the Russia and Ukraine conflict. A question and answer period will follow.
The event takes place at the Brick Store Museum Program Center at 4 Dane St, Kennebunk, ME.
The meeting, which is open to the public. No reservations are required.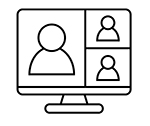 Thursday, 21 April 2022, 12:30 - 1:30pm PDT - GoToMeeting - AFIO Los Angeles hears from Maj Charles Christian the Civil Air Patrol on The Wide Range of Essential CAP Missions
The next AFIO L.A. Chapter meeting will feature guest speaker Major Charles Christian, Director of Emergency Services for the California Wing of the Civil Air Patrol.
The Civil Air Patrol is celebrating its 80th Anniversary. Since the founding in June of 1941, CAP has been protecting and serving the U.S. with an unpaid professional force currently at over 66,000 members.
Often called a Force Multiplier by the Air Force, Maj Charles Christian, Director of Emergency Services for the California Wing, will present a wide-ranging insight as to the variety of missions that CAP now accomplishes. From saving lives in SAR, to Counter Drug with Homeland Security, to aerial reconnaissance for Cal OES and Cal Fire, to training Cadets to be the next generation of Air Force Pilots and Cyber Warriors, and community support in Food Bank distribution, Maj Christian will tell us about the best kept secret—the Civil Air Patrol.
Maj Christian is an IT professional with Cyber and Network specialization for the public and private sectors. He is an accomplished Pilot with land and sea ratings. With 12 years in CAP, his dedication has been recognized with 13 Search "Find" Awards, 3 Achievement Awards, 11 Commanders Commendations, 1 Exceptional Service Award, 4 Meritorious Service Awards, Air Force Organizational Service Award, Member of the Year, and Crisis Service Award.
His current role (CA Wing Director of Emergency Services) requires him to generate, facilitate, coordinate, and oversee the execution of operational missions within the State of CA. Maj Christian coordinates with 1st Air Force staff, Federal agencies (such as NOAA, FEMA, Homeland Security), the Governor's office of emergency services for the state of CA, local agencies, and special districts on a weekly basis.
Lt Paul Rivera is a Public Information and Communications Officer for the California Wing and will be assisting Maj. Christian in the presentation.
Please RSVP via email to President Vince Autiero at afio_la@yahoo.com for the access link to the meeting.
Platform: Go To Meeting (Virtual)
Questions: contact Vincent Autiero, President, AFIO-Los Angeles Chapter, at AFIO_LA@yahoo.com
---
Other Upcoming Events from Advertisers, Corporate Sponsors, and Others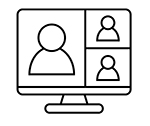 Thursday, 21 April 2022, 7 - 8:30pm EDT - GoToMeeting Virtual - Naval Intelligence Professionals Virtual Speaker Event on "Surface and Mine Warfighting Center"
Naval Intelligence Professionals will host guest speaker CDR Robert Pipkin, Intelligence Branch Head (N2), Surface and Mine Warfighting Center HQ discussing the "Surface and Mine Warfighting Development Center (SMWDC)"
FORMAT: Video Conference – GoToMeeting. Please join the meeting from your computer, tablet or smartphone, beginning at 1850/6:50 PM EDT:
Please join my meeting from your computer, tablet or smartphone. https://meet.goto.com/386989557
You can also dial in using your phone. United States: +1 (571) 317-3122 Access Code: 386-989-557
Get the app now and be ready when your first meeting starts: https://meet.goto.com/install
As always, please mute your device/phone. Thanks.
AGENDA: (5 min) Ms. B. Lynn Wright, DDNI (Ret.), NIP Chairman, welcoming remarks and NIP Update; (~25 min) Guest Speaker Remarks; (~30 min) Q & A moderated by CAPT (Ret.) Bob Allen. - Please enter your questions in the GoToMeeting chat window or email your questions in advance/during the video conference to: bob_allen36@hotmail.com.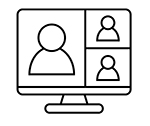 Thursday, 28 April 2022, 6 - 8pm - Virtual - The OSS Society "Oh So Social" Author Spotlight: Erika Robuck & The Hon. Ellen McCarthy
The OSS Society launches their "Oh So Social" Author Spotlight Series. Starting off that event are The Honorable Ellen McCarthy who will interview author Erika Robuck about her new novel Sisters of Night and Fog.
To register or learn more, do so here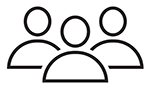 1 - 3 May 2022 - Tucson, AZ - Spies Lies & Nukes Conference
Join Valerie Plame and several of her legendary, highly decorated CIA colleagues as they dive into the secretive world of espionage. Hear intriguing, provocative, and sometimes shocking conversations on cyber attacks, covert actions, nuclear scams, recruiting real spies from those that lived in the "wilderness of mirrors" for years.

Speakers: Valerie Plame, Conference Host and former Covert CIA Ops Officer; James C. Lawler, former Senior CIA Ops Officer; Alma Katsu, former CIA and NSA Analyst; Marc Polymeropoulos, former Senior CIA Ops Officer; Rolf Mowatt-Larssen, former Senior CIA Intelligence Officer; Mary Beth Long, former Asst SecDef for Intl Security Affairs; Glenn Carle, former Senior CIA Ops Officer; Lucy Kirk, former CIA Chief of Station and Ops Officer; Jonna Mendez, former Senior CIA Intelligence Officer; Gary C. Schroen, former Senior CIA Intelligence Officer

Topics: Some of the topics that will be presented by our experts and panelists:
"Afghanistan: Ending the Forever War"; "What is the 'Havana Syndrome'?"; "Russian election hacking / cyberwarfare"; "SoulCatcher: How to recruit a spy"; "Women in the CIA"; "Spy Fiction: What is real and what isn't?"; "The Morality and Politics of Torture"; and "The Nuclear Threat."

Location: Hacienda del Sol Guest Ranch Resort - a beautiful and historic resort at 5501 N Hacienda Del Sol Rd, Tucson, AZ 85718.
More information or to register visit https://www.spiesliesnukes.com/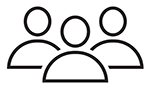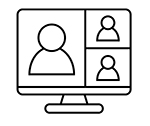 10 - 12 May 2022 - Glen Burnie, MD - National Cryptologic Foundation General Membership Meeting (GMM) & 18th CCH Cryptologic History Symposium
The 24th NCF GMM will take place on May 10th as a hybrid event with virtual attendance via Zoom and very limited in-person seating at our office in Glen Burnie, MD. Lunch will be optional for in-person attendees.
Our program will include presentations to our first corporate and individual Education Program awardees: Mr. Greg Von Lehmen and Northrop Grumman. Our featured guest speakers will be Mr. Harry Wetherbee and Ms. Betsy Rohaly Smoot. The program will also include, In Memoriam, special recognition of past staff and volunteers, and Foundation & Museum updates. Click to REVIEW THE AGENDA.
We will have signed copies of our guest speakers' books for sale for in-person attendees, as well as a rare and used book sale. Please bring cash or check for book purchases.
The bi-ennial CCH Cryptologic History Symposium will take place on May 11-12. See more about the 2022 Symposium later in this e-letter. We hope you will sign up for both programs and make it Three Days of Cryptology!
The Center for Cryptologic History (CCH) and the National Cryptologic Foundation (NCF) will host the 18th Cryptologic History Symposium on May 11-12, 2022. The Symposium will be held as an all virtual event via the Microsoft (MS) Teams Live Events platform. Attendees will be able to view sessions either through the MS Teams application or with a standard web browser. The theme for the 2022 Symposium is "Icons & Innovation." Click here to view the preliminary program. Registration is free, but required, and is hosted by the NCF on the NCF website. Registration opens 3 April and will close at 9pm EDT on 10 May. Learn more about the program and to register, explore those here.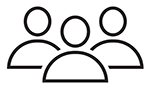 13 May 2022, 11am - 1pm - Arlington, VA - NIP Spring Red Tie Luncheon featuring VADM Frank D. Whitworth
The Naval Intelligence Professionals' Red Tie Luncheon will return to the Army Navy Country Club (ANCC), a world class venue located conveniently near Suitland and minutes from the Pentagon in Arlington, VA, with spectacular views of the Capital and abundant free valet parking.
Agenda: 11-noon No-Host Social; noon-1pm Luncheon; 1230-1pm VADM Frank D. Whitworth - Guest Speaker. VADM Whitworth is currently the director of intelligence for the Joint Staff and has been confirmed by the Senate to serve as the eighth director of the National Geospatial-Intelligence Agency which is charged with analyzing and distributing geospatial intelligence for the national security community.
At this event, we are pleased to be honoring CAPT (Ret) Dave McMunn as the Red Tie award recipient for 2022.
Event location: Army Navy Country Club, 1700 Army Navy Dr, Arlington, VA 22202
REGISTER ONLINE here
To register and pay by check, please send checks to: NIP, P.O. Box 11579, Burke, VA, 22009-1579. Please remember to include your menu entree selection - Salmon or Chicken or Vegetarian - when registering via mail.
NO WALK UPS PLEASE, RESERVATIONS DUE BY COB 6 May 2022. You do not have to be a NIP member to attend.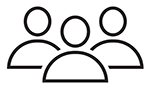 19-22 June 2022 - Treviso (near Venice), Italy - 2022 IAFIE and IAFIE-EC Conference and CFP
Theme: "Working Wicked Intelligence Challenges: Intelligence Research, Education-Training and Practice"
The 2022 CALL FOR PAPERS addresses engaging themes that combine the different Intelligence domains and disciplines with a look into the future challenges.
Read the Call for Papers to know the main Conference themes, requirements, deadline and the new IAFIE Study Group Initiative.
Those who had planned to attend and present papers at the postponed 2020 or 2021 Italy conference can resubmit their papers--or propose to present new papers--at the June 2022 Treviso-Venice Conference.
Presenters are encouraged to submit papers for publication in the Journal of Security, Intelligence, and Resilience Education (JSIRE). IAFIE announces the requirements for a peer-reviewed paper to be accepted for publication in the Call for Papers.
The Call for Papers includes details about Registration, Fees, Travel, and Accommodations along with additional tour options and partners/spouses' tour.
Conference includes a tour to Venice (free of charge) at the end of the Conference.
Event will be hosted by École Universitaire Internationale - Italy.
The Conference will take place in the territories that have witnessed the rise of the first structured Intelligence service in the world, and have always been the bridge between west and east, forefront observer of their evolution through time;
Be with us to live what freedom and Democracy are. Be with us to be a sign, a design for what freedom and democracy will be in the future.
We will meet in Treviso, near Venice, crossroad city that unites cultures, east-west, north-south for a vision of the global universe.
For more information, to respond to the CFP, or to register, do so here.
---
DATES VARY. Spy Tours in Washington DC Area: Spring has Sprung! Book a Spy-themed Tour Today
Former intelligence officers deliver tours of Washington D.C. and share unique insights on what it's like to operate in the world of espionage. Alternate dates and times or custom tours available upon request. Tours option include:
Questions or more information here or email Rosanne at rosanna@spyher.co
---
ITEMS FOR SALE AT AFIO FOR MEMBERS...including NEW ALL-BLACK SHORT-SLEEVED POLO SHIRT
Now available: Black short-sleeved polo shirts with Embroidered AFIO logo
Show your support for AFIO with our new Black Short-sleeve Polo Shirts. Shirts are shrink and wrinkle resistant of fine cotton with a soft, "well-worn, comfy" yet substantial feel. They feature a detailed embroidered AFIO seal. Get a shirt for yourself and consider as gifts for colleagues, family, and friends. Only $50 each including shipping.
Sizes for (M) men, only; Small, Medium, Large, XL, XXL, and XXXL. $50 per shirt.
You may pay by check or credit card. Complete your order online here or mail an order along with payment to: AFIO, 7600 Leesburg Pike, Ste 470 East, Falls Church, VA 22043-2004. Phone orders at 703-790-0320. Questions? Contact Annette at: annettej@afio.com.
PopSocket for cellphones or tablets
Show your support to AFIO while enjoying the convenience offered by our AFIO Logo PopSocket. The PopSocket is most commonly used as a stand and as a grip for your mobile phone or tablet; handy for taking selfies, watching videos, and for texting. The PopSocket looks like a small button or sticker which, when closed, sticks flat to your mobile device. However, its accordion-like design enables it to pop open for use. The benefits of using a PopSocket make it a must-have accessory for your mobile phone or tablet. It also aids in keeping your phone from slipping off your hand during use, falling, or breaking.
Price: $15. Order this and other store items online here.
---
Caps - Dark Navy with Navy AFIO Logo
An authentic silhouette with the comfort of an unstructured, adjustable fit. Fabric: 100% cotton. Unstructured. Fabric strap closure with adjustable D-clip. Price: $30. Order this and other store items online here.
---
Duffel Bags - Royal Blue and Black with Full Color AFIO Logo This duffel has it all when it comes to value, style and organization.
600 denier polyester canvas with polyester double contrast; D-shaped zippered entry for easy access. Front pocket with hook and loop closure. End mesh pocket Easy-access end pockets. Four durable, protective feet and built-in bottom board for added strength. Web handles with padded grip. Detachable, adjustable shoulder strap.
Dimensions: 11"h x 19.75"w x 9.75"d; Approx. 2,118 cubic inches
Price: $50. Order this and other store items online here.
---
AFIO Mug with color glazed logo. Made in America. Sturdy enough to sit on desk to hold pens, cards, paperclips, and candy.
This handsome large, heavy USA-made ceramic mug is dishwasher-safe with a glazed seal. $35 per mug includes shipping. Order this and other store items online here.
---
Guide to the Study of Intelligence and When Intelligence Made a Difference
"AFIO's Guide to the Study of Intelligence" has sold out in hard-copy.
However, it is available in digital form in its entirety on the AFIO website here.

Also available on the website here are the individual articles of AFIO's history project "When Intelligence Made a Difference" that have been published to date in The Intelligencer journal. More articles will be forthcoming in future editions.
---
Disclaimers and Removal Instructions
Weekly Intelligence Notes (WINs) are commentaries on Intelligence and related national security matters, based on open media sources, selected, interpreted, edited and produced for non-profit educational uses by members and WIN subscribers.
REMOVAL INSTRUCTIONS: We do not wish to add clutter to inboxes. To discontinue receiving the WINs:
a) IF YOU ARE A MEMBER - click here: UNSUBSCRIBE and supply your full name and email address where you receive the WINs. Click SEND, you will be removed from list. If this link doesn't open a blank email, create one on your own and send to afio@afio.com with the words: REMOVE FROM WINs as the subject, and provide your full name and email address where you are currently receiving them.
b) IF YOU ARE NOT A MEMBER, and you received this message, someone forwarded this newsletter to you [contrary to AFIO policies]. Forward to afio@afio.com the entire WIN or message you received and we will remove the sender from our membership and distribution lists. The problem will be solved for both of us.
CONTENTS of this WIN [HTML version recipients - Click title to jump to story or section, Click Article Title to return to Contents. This feature does not work for Plaintext Edition or for some AOL recipients]. If you wish to change to HTML format, let us know at afio@afio.com. The HTML feature also does not work for those who access their e-mail using web mail...however NON-HTML recipients may view the latest edition each week in HTML at this link: https://www.afio.com/pages/currentwin.htm
---
WINs are protected by copyright laws and intellectual property laws, and may not be reproduced or re-sent without specific permission from the Producer. Opinions expressed in the WINs are solely those of the editor's or author's listed with each article. Notices in the WINs about non-AFIO events do not constitute endorsement or recommendation by AFIO. AFIO Members Support the AFIO Mission - sponsor new members! CHECK THE AFIO WEBSITE at www.afio.com for back issues of the WINs, information about AFIO, conference agenda and registrations materials, and membership applications and much more!
(c) 1998 thru 2022. AFIO, 7600 Leesburg Pike, Suite 470 East, Falls Church, VA 22043-2004. Voice: (703) 790-0320; Fax: (703) 991-1278; Email: afio@afio.com
---
About AFIO | Membership Renewal | Change of Address | Upcoming Events | Chapter Locations | Corporate/Institutional Memberships | Careers in Intelligence Booklet | Guide to the Study of Intelligence | Intelligencer Journal | Weekly Intelligence Notes | To Make A Donation | AFIO Store | Member-Only Section | Code of Ethics | Home Page
Click here to return to top.
---