---
Section I - INTELLIGENCE HIGHLIGHTS
For Russia and the West, the Moskva's Sinking Is Truly Historic - The National Interest, 19 Apr 2022
The sinking of the mighty Moskva is a milestone in naval warfare.
In 2019, the commander in chief of the Russian Navy, Admiral Nikolai Yevmenov, was invited to Japan by Admiral Hiroshi Yamamura. The caption in the photo-op, posted on social media by the Japanese Maritime Self-Defense Force, was relatively benign, simply stating that "ADM YAMAMURA Hiroshi, Chief of Maritime staff, invited officially ADM Nikolay Yevmenov, commander-in-chief of the Russian Navy. They discussed about the current situation and the Japan-Russia defense exchange, promoted mutual understanding."
Article here

Eight New Points on the Porcupine: More Ukrainian Lessons for Taiwan - War on the Rocks, 18 Apr 2022
Watching Russia falter in Ukraine, Chinese President Xi Jinping may conclude that if he decides to invade Taiwan, he cannot hope to achieve victory with little or limited fighting. The risk is that this will lead him to prepare a much bigger assault, deploying far heavier and more concentrated firepower to batter the island into submission.
In response to this possibility, a number of recent assessments have called for Taiwan to pursue an "asymmetric" dragon-choking "porcupine strategy" prioritizing "a large number of small things" for its defense. In short, turn the anti-access/area denial issue on its head and present People's Liberation Army forces with multiple, numerous, hard-to-counter defenses that specifically target key Chinese military weaknesses. Drawing on Ukraine's experience, there are eight concrete areas where the United States and Taiwan should now invest to make the island tougher to invade, even harder to subdue, and harder still to occupy and govern...
Article here

Unpacking the China-Solomon Island Security Pact - Soufan IntelBrief, 19 Apr 2022
A pending security agreement between China and the Solomon Islands has caused concern in the U.S. and Australia that Beijing could seek to build a military base closer to Australia, New Zealand, Guam, and Hawaii.
The new security pact between China and the Solomon Islands could prove detrimental to the latter's sovereignty while providing the former with an increased security presence in the region.
Beijing's aggressive foreign policy is designed to gain geostrategic ground in the Indo-Pacific—from Papua New Guinea to Sri Lanka—leading to growing concern for the United States and its allies.
Washington should seek sustainable foreign policy mechanisms to address the concerns of allies and partners in the region, instead of framing policy purely through a lens of strategic competition with China.
Article here

Despite Putin's Claims That the West's 'Economic Blitzkrieg Strategy Didn't Work,' Moscow's Mayor Says the City Is about to Lose 200,000 Jobs - Insider, 18 Apr 2022
Moscow's mayor says 200,000 Russians in the city are likely to soon be without work.
Hundreds of Western companies have distanced themselves from Russia, creating a dearth in jobs.
Some global firms pledged to continue paying their local workers, though it's unclear for how long.
Article here

British Government Phones Were Hacked with Pegasus Spy Software, Group Claims - IntelNews, 19 Apr 2022
Telephone systems belonging to the British government were compromised by the Pegasus surveillance software, according to a Canadian research group. The allegation was made on Monday in an investigative report by The New Yorker, which focuses on NSO Group Technologies, an Israeli digital surveillance company based near Tel Aviv. The company is behind the development of Pegasus, which is arguably the most powerful telecommunications surveillance software available in the private sector.
As intelNews and others have previously reported, Pegasus is able to install itself on targeted telephones without requiring their users to click a link or download an application. Upon installation, the software provides the spying party with near-complete control of a targeted telephone. This includes the ability to browse through the device's contents, such as photographs and videos, record conversations, as well as activate the telephone's built-in microphone and camera at any time, without its user's consent or knowledge.
Article here

Undetectable Backdoors in Machine-Learning Models - Schneier on Security, 19 Apr 2022
Discuss a new Cornell University paper: "Planting Undetectable Backdoors in Machine Learning Models: Abstract: Given the computational cost and technical expertise required to train machine learning models, users may delegate the task of learning to a service provider. ...
Article here Cornell paper here

Former CIA Senior Operations Officer on Russian Intelligence Failure and Nuclear Threat - Government Matter, 12 Apr 2022
Rolf Mowatt-Larssen, senior fellow at Harvard's Belfer Center and former senior Central Intelligence Agency operations officer, says the risk that Russia could use a nuclear weapon is "not zero."
Mowatt-Larssen told Government Matters the potential for Putin to use a tactical nuclear weapon in Ukraine or against NATO should not be off the table and that Pentagon and White House planners are likely preparing for that possibility.
He said Russian intelligence failed to inform Putin about military weaknesses and the resistance of the Ukrainians.
He said he thinks oligarchs essentially have "no influence" over Putin's actions.
Video here Or view on YouTube

FBI Investing Heavily in Social Media Tracking: "Predictive" Surveillance Software Raises Civil Liberties Concerns - CFO Magazine, 11 Apr 2022
A recent contract between the Federal Bureau of Investigation (FBI) and the Babel X software firm is raising some privacy and mass surveillance concerns. The software is used for keyword-based social media tracking and advertises a "predictive analytics" feature, leading to natural questions about its potential use for profiling and the monitoring of Americans not under suspicion or investigation of a crime.
Contract with social media tracking firm raises alarms.
Questionable tracking methods come amidst bipartisan surveillance concerns
Article here

China Shows New Hypersonic Missile On Type-055 Cruiser For First Time - CovertShores, 19 Apr 2022
The Chinese Navy, formally known as the PLAN (People's Liberation Army Navy), has been showing off its maturing capabilities. A video released today and shared on social media shows a new missile being launched from a Type-055 Renhai Class cruiser.
The new missile appears to be the hypersonic YJ-21 anti-ship ballistic missile (ASBM). It makes Chinese Navy cruisers arguably the most heavily armed surface combatants in the world.
Way back in September 2020 a U.S. Department of Defense report suggested that China may put anti-ship ballistic missiles (ASBMs) on its new cruisers. So it is not unexpected. These are the weapons dubbed 'Aircraft Carrier Killers' because of their massive hitting power.
Article and many photos here

---
Section II - IC PODCASTS, COMMENTARY, BLOG UPDATES
Top State Department Intelligence Official Brett Holmgren on INR, Ukraine, Russia, China, Iran, Latin America — interviews by Former Acting D/CIA Mike Morell
Intelligence Matters: A CBS News original national security podcast hosted by former CIA acting director and CBS News national security contributor Michael Morell. Morell is crisp, precise, cautious, fair, avoids political slant, and provides remarkable insights. Not to miss.


The most recent "Intelligence Matters" podcasts/interviews by or with Mike Morell:
Apr 13 | Top State Department Intelligence Official Brett Holmgren
In this episode, Michael Morell speaks with Brett Holmgren, Assistant Secretary of State for Intelligence and Research (INR) at the U.S. Department of State, about the unique history of his agency, its future, and how its analysts work to equip diplomats with key intelligence today. Holmgren and Morell discuss the Biden administration's unprecedented strategy of publicly releasing declassified intelligence about Russia's military plans in Ukraine, the risks it entails, and how it may have solidified Western support for rigorous sanctions. They also discuss China's support for Russia and other key global challenges, including the elusive nuclear deal with Iran and democratic backsliding in Latin America.

Other recent "Intelligence Matters" podcasts to stream or download:
Apr 06 | Global Effects of Russia's War in Ukraine: Oil and Energy Expert Mark Finley
Mar 30 | WMD Risks in Ukraine: Former Senior CIA Operations Officer Rolf Mowatt-Larssen
Mar 23 | Nuclear Confrontations with Moscow: Author Brian Morra
Mar 16 | Beijing's View of the Russia-Ukraine War: China Expert Chris Johnson
Mar 09 | Profiling Putin and Other World Leaders: Psychiatrist Kenneth Dekleva
More about Intelligence Matters by Michael Morell here. Podcasts also available here.
---
Confirmation Bias Meets Ukraine War and Elon Musk... - Stewart Baker, Others at Steptoe Cyberblog
Cyberblog by Steptoe & Johnson LLP — By Stewart Baker [Chairman, AFIO]
Episode 403: Confirmation Bias Meets Ukraine War and Elon Musk released 18 April 2022
Some of the topics: Dave Aitel, Stewart Baker, and Scott Shapiro discuss cyberattacks, Ukraine war, cyber weapons, doxxing, electric grid attacks, and past predictions. Is Cyberwar overhyped? Dmitri Alperovitch and Sam Charap suggest we shut down Russia's internet for a few hours to show we can. Is that worth it? Surprising way Ukrainian mobile phone networks are essential part of Ukrainian defense, while Russian soldiers are finding only dangerous honeypots. Lessons for emergency administration of phone networks. Gus Hurwitz sums up second installment of Elon Musk v. Twitter story. Musk seeking to become the Rupert Murdoch of the social oligarchs? The hypocrisy from the Usual Sources all declaring that the preservation of democracy depends on internet censorship, administered by their friends. Should pipeline security be moved from TSA to FERC? A major exploit of industrial control systems was exposed prior to use. An example of Defending Forward! Will the latest EU cloud protectionism hurt U.S. intelligence? Is Microsoft playing both sides against the middle? Baker discusses continued attempts to regulate the use of Artificial Intelligence (AI) systems. More topics covered. Article and podcast here
Some Prior Conversations:
Episode 402: Rupert Murdochizing the Internet
Episode 401: All at Sea: Maritime Cybersecurity
Episode 400: Transatlantic Privacy Threepeat
Episode 399: A Cavalcade of Paranoia
Episode 398: Scarlett Johannsson Finally Makes an Appearance on the Cyberlaw Podcast
Episode 397: A Digital Curtain Descends Across Europe
---
The Role of U.S. Intelligence in Ukraine's War with Russia — more from Inside the SCIF

Inside the SCIF by JJ Green, WTOP - Issue #159, 14 April has details on... Breaking news on Ukraine Invasion; Russia loses the Moskva, the crown jewel of its Black Sea fleet; Russian Nuclear Expansion in Baltics if Finland Joins NATO; CIA Burns on Q - Would Russia Really use Nukes?; DOE warns energy sector of malware; DC is City of Secrets with 10,000 Spies; Those Two DHS Impersonators - an update; Russian Spy Chief Jailed as Putin Turns on his Officials; Psaki's WH Press Conference; more.

Target USA Podcast 327 was on: The role of U.S. intelligence in Ukraine's war with Russia
Amy Zegart, Senior Fellow at the Hoover Institution and the Freeman Spogli Institute at Stanford University, talks about the unprecedented releases of intelligence, how it's impacted the war, and Vladimir Putin.
And "The Hunt" explored: Suspect arrested, facing terrorism charge after shootings on New York subway train
JJ Green interviews Dr. Hans Jakob-Schindler, senior director of the Counter Extremism Project, on the peculiar case of the NY terrorist.
---
Far White Extremism and Law Enforcement... from Jeff Stein's provocative - award-winning - "SpyTalk" series on Substack...

Apr 17: "Ties That Bind: Far White Extremism and Law Enforcement" by Jeff Stein
Michigan verdict exposes FBI's struggle to make cases against people who look like them, says domestic extremism expert Janet Reitman
Apr 16: "Russia's Draftee Ticking Time Bomb" by Jeff Stein
Thousands will exit Ukraine soon with tales of woe, says retired Army General and Russia hand Kevin Ryan
Apr 10: "FBI Belly Flops in Michigan Governor Kidnap Case" by Jonathan Broder
'Wolverine Watchman' investigation exposed FBI missteps to a skeptical Michigan jury
Apr 8: "DHS Boss Jumps on Exposé of IG Coverup of Sexual Predator and Misconduct Complaints" by Jeff Stein
Over 10,000 workers filed sexual harassment and misconduct complaints, watchdog group found. DHS boss Mayorkas orders review

Apr 7: "Apple TV's New Spy Yarn 'Slow Horses' Offers an Unconventional Ride" by Peter Eisner
Gary Oldman & co. shine in a dark spy thriller right out of le Carré

Apr 7: "US Cranking Up the Information War with Russia" by Jeff Stein
VOA gets new funding to pierce Putin's electronic curtain
Apr 4: "Recruiting Russians and the Challenge of Ukraine Neo-Nazis" - Jeff Stein podcast with Lucy Kirk and Daveed Gartenstein-Ross
The FBI is trolling the Russian embassy, while Moscow beats the Ukraine Nazis theme
---
The Putin–Biden Proxy War in Ukraine - Latest Insights from Jack Devine of Arkin Group
The Arkin Group's Apr 14 "In Other News" letter to private clients by former CIA Deputy Director, Operations... Officer Jack Devine features...
Russia is escalating the battle against Ukraine even as atrocities are surfacing and verified.
Putin is framing the battle with Ukraine as a proxy war between Moscow and Washington ‒ a narrative that serves the interests of Russia and China.
Follow link here to read analyses and predictions given to their private clients on the topics from last week. There sometimes is a delay of seven days before the above topics will appear at this link.
---
Section III - BROUGHT TO OUR ATTENTION BY MEMBERS
80th Anniversary of the Doolittle Raid - Oleson, StationHypo, Others - 18 Apr 2022
Today is the 80th anniversary of the Doolittle raid. The Navy Cryptologic Warfare Association printed several items today on its blog site.
The Navy Cryptologic Warfare Association also printed a lengthy item on the raid, including the report of the intercept unit on the USS Enterprise.
Here is an account by Peter Oleson on the Doolittle Raid.
And more articles by our colleagues at StationHypo on the Raid.

Personal Visual Assessment of Ukraine-Russia War by Former Director, DIA - LTG Pat Hughes
Here is a collection of thoughts and ideas which are provided for no reason other than to generate the same by you, the reader. My opinions may not be worth much but taken together these graphics may be motivational for some. Our national sense of urgency and outrage seems to be missing in action. What a sad commentary on events and conditions. Patrick M Hughes, Lieutenant General, US Army (Retired), former Director Defense Intelligence Agency.
Hughes Grand Strategy Powerpoint Presentation Slides here
Comment by NAVINTPRO Member: As usual another excellent laydown of what is happening and what it is likely to mean in the near future by retired Army LTG Pat Hughes who was the JCS J2 and DIA Director during the war in Bosnia in the mid-1990s. I completely agree with all the points in Pat's synopsis. What I would add to his analysis is the element of time: * How long will the Russian military accept staggering loses in men and equipment ?; * How long can the Ukraine resist against a Russian "meat grinder" military campaign?; * How long will NATO remain unified in support of Ukraine?; * How long before the American people lose interest in Ukraine's fight for its independence? ... Now the grim part. As Pat points out, I see Russia becoming a failed state with an unstable economy and government post-Ukraine with the largest nuclear arsenal on the planet. Hopefully more people in the US will come to understand that unless the US, the G7, and China figure out how to right the damage Putin has done to Russia and its place on the world stage there is little need to worry about the effects global warming in 2050.

CIA Director William Burns Speaks at Georgia Tech - 14 Apr 2022
Georgia Tech's Sam Nunn School of International Affairs hosted William Burns, director of the Central Intelligence Agency, for his first public presentation. Burns discussed "The Role of Intelligence at a Transformational Moment." William Burns was officially sworn in as Director of the Central Intelligence Agency on March 19, 2021, making him the first career diplomat to serve as Director. Director Burns received three Presidential Distinguished Service Awards and the highest civilian honors from the Pentagon and the U.S. Intelligence Community.
The 58-minute video is here



Disruption with Aki J. Peritz - International Spy Museum, 12 Apr 2022
Five years after 9/11, Al Qaeda was frustrated. The group had failed to fundamentally undermine America and its allies--the time was ripe for another spectacular mega-plot. Fresh from masterminding the London Underground carnage, one veteran operative set in motion a new operation to destroy passenger aircraft over the Atlantic Ocean—and kill thousands of people in the process. Why don't you know about this?
Find out about the foiled plot from Aki J. Peritz. His book Disruption Inside the Largest Counterterrorism Investigation in History tells the story of that conspiracy and the heroic efforts by the intelligence services of the United States, Great Britain, and Pakistan to uncover and crush it. From the streets of London to the training camps of Pakistan to the corridors of power in Washington DC, the story unfolds with murders, double-crosses, jailbreaks, and explosions.
Dr. Alexis Albion, Spy Museum Curator of Special Projects, discusses the race to stop a terrorist conspiracy with Peritz, a former counterterrorism analyst.
1 hour video here
Also see: "The Danger of the Femme Fatale Narrative" - International Spy Museum Webinar, 16 Apr 2022 - 59-minute Video here

The Intelligence Factory - Bletchley Park, 12 Apr 2022
The Intelligence Factory, our new exhibition in Block A will be the largest exhibition space on site. Find out how Bletchley Park's potential as an intelligence organisation was unleashed in the second half of World War Two.
Discover objects, personal stories and enjoy thrilling moments of interaction as you explore The Intelligence Factory, which focuses on Bletchley Park's wartime operations from 1942 to 1945. Explore a key part of the Bletchley Park story and how it operated at an industrial scale to meet operational demands, with a multi-skilled workforce of around 9,000.
Event announcement here and explore some of the exhibits here
Video here

REPORT: IC Diversity - "The Past, Present, and Future of Diversity, Equity, and Inclusion in the American Intelligence Community" - Belfer Center, Harvard KSG, 13 Apr 2022
In over seven decades of study after study, the U.S. Intelligence Community (IC) has identified a lack of diversity in the workforce as a problem. Beginning with a 1953 Central Intelligence Agency (CIA) report on women in the agency, tellingly titled "The Petticoat Panel," organizations have documented a lack of presence and opportunity for women, minorities, and other groups including people with disabilities. Recommendations and actions were repeated over the years with marginal results. This paper reviews efforts of what has been done, what has succeeded, and what has failed as an important starting point for building a robust intelligence workforce for the latter half of the twenty-first century. It then offers recommendations for overcoming systemic challenges and fostering culture change to improve diversity across the community.
This paper examines the history of IC diversity efforts through an open-source literature review of publicly known IC initiatives, studies, and policies alongside observations from current and former intelligence officials, academics, and senior military officers. It unpacks why progress has been slow and identifies lessons from the past that can inform future efforts to reinforce America's intelligence posture and capabilities to meet requirements of the changing world.
Summarized Report here
Full Report can be downloaded here

Fake News, Propaganda, and Russia's Weak Media Game - ClearanceJobs, 19 Apr 2022
Due to the hostile environment, word on the street is that numerous media outlets are being shut down by the Russian government, while others have voluntarily left Russia over the last 45 days. Only information that has been filtered through the state media is allowable for Russian public consumption. Social media sources outside Russia have also been shut down and very little real information is getting into Russia. This makes it difficult for anyone in the country to find ground truth.
Discusses The Moskva and Russian Propaganda in the U.S..
Article here
Also see: "Playing the Long Game: Cyber Criminals Creeped on Government Computers for Months" - ClearanceJobs

Russia's Nuclear Weapons: Doctrine, Forces, and Modernization - CRS REPORTS, 18 Apr 2022
R45861| Russia's Nuclear Weapons: Doctrine, Forces, and Modernization - 18 Apr 2022
R47068| Russia's War in Ukraine: Military and Intelligence Aspects - 13 Apr 2022

Locking a Stable Door - SIGINT Historian, 11 Apr 2022
There is an interesting story in Guy Liddell's diaries (The National Archives (TNA) KV 4/187 and 4/189) about publication of Sigint secrets in a book published in 1941.
Insights by Tony Comer, Formerly the Departmental Historian at GCHQ
Article here

---
Section IV - Books, Research Requests, Jobs, Obituaries
Books — Newly Released, Overlooked, Forthcoming
Digital Influence Mercenaries: Profits and Power Through Information Warfare
by James J. F. Forest
(Naval Institute Press, Apr 2022)
"Meticulously details how digital forms of influence warfare will disrupt the geopolitical landscape. . . . An absolute must-read!" —Colin P. Clarke, PhD, director of policy and research, The Soufan Group
Examines the rapidly growing industry of "digital influence mercenaries"—shady online marketing firms and entrepreneurs who use online technologies to exploit the uncertainties, fears, and biases of their targets as a means to gaining profit and power. This book focuses on the more malicious types of online activity such as deception, provocation, and a host of other dirty tricks conducted by these "digital influence mercenaries." They can be located anywhere with an Internet connection—Brazil, China, Iran, Macedonia, Russia, Zimbabwe—and the targets of their influence efforts can be whomever and wherever they are paid to attack. They can do this for state governments willing to pay and provide their targeting instructions (usually in support of foreign policy objectives) and may have specific metrics by which they will assess the mercenaries' performance. Non-state actors (including corporations and political parties) can pay for these kinds of digital influence services as well. And in addition to being paid for services rendered, digital influence mercenaries can also profit simply by manipulating the targeted advertising algorithms used by social media platforms. Students, researchers, policymakers, and the public need this book to help them make sense of how and why each of us is being manipulated, and what we can do about it.
Book may be ordered here or from Naval Institute Press here.
---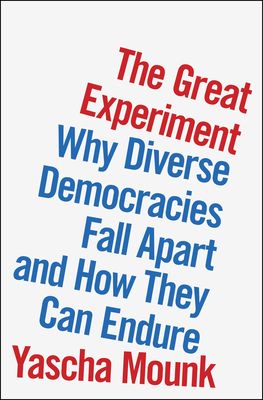 The Great Experiment: Why Diverse Democracies Fall Apart and How They Can Endure
by Yascha Mounk
(Penguin Press, Apr 2022)
Mounk explores the ingrained "groupishness" that separates people into arbitrary warring camps—and notes that democracies often handle diversity badly, either through the domination of minorities by a majority, or by fragmentation into hostile tribes. But he opposes voices on the right who argue that only monocultural nation states are stable, as well as those on the left who champion the overthrow of majority cultures by militant minority identity politics. Mounk allows that immigration is a vexing challenge to European and North American societies, especially when so many politicians decry Islam as being fundamentally incompatible with Western ideals even if most Muslim immigrants wholly support the democratic tenets of their new homes. It will take considerable goodwill to do so, but, Mounk insists, "people drawn from different ethnic and cultural groups can, without needing to give up their own identities, embark on a meaningfully shared life." Enemies of such a view are legion, of course, and even the best-intentioned among us "are hardwired to form groups" that exclude those who are in some way not like us. Democracies that have failed, such as Lebanon, have devolved into "consociational" societies in which identity politics are everything: Sunni vs. Shia, Muslim vs. Christian. Understandably, nationalism then thrives. Mounk encourages the development of "civic patriotism" and firmer commitment to democratic ideals such as battling terrorism.
Book may be ordered here
---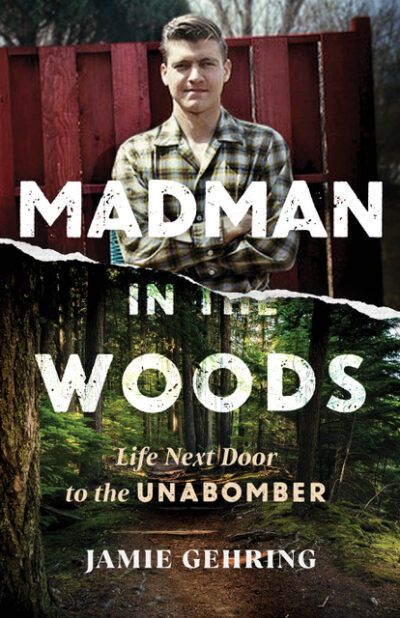 Madman in the Woods: Life Next Door to the Unabomber
by Jamie Gehring
(Diversion Books, April 2022)
Recounts how the author has tried to reconcile her memories of her bucolic childhood in Lincoln, MT, sharing a backyard with a friendly hermit, with the later revelations that the hermit, Ted Kaczynski, who held her as a baby and gave her painted rocks as a child, was, in fact, the Unabomber. For 16 years she had no idea that Kaczynski, though often erratic and reclusive, was the nation's longest running domestic terrorist, using bombs to kill three and maim 23 people from 1978 to 1995. It wasn't until Kaczynski published his manifesto in September 1995 that his own brother realized he was the likely bomber. The FBI recruited Gehring's father to spy on him and aid in the operation that led to his arrest in 1996. Only then did the author realize that her entire childhood had been lived in the shadow of danger: by Kaczynski's own account, he had poisoned her dog, sabotaged her father's sawmill, and once almost murdered her stepmother and baby sister. In 2017, Gehring began researching this book and even wrote to Kaczynski, but his reply changed nothing. It was like the man himself, both superficial and only hinting at the rage below the surface. Gehring's insights into the life and mind of a madman make fascinating reading for true crime fans. —Publishers Weekly
Book may be ordered here

---
WANTED: Sources for Research Exploring OSINT's Utilities in Counterterrorism
Terrorism analyst and open source intelligence (OSINT) specialist Michael S. Smith II is conducting PhD research focused on OSINT's utilities in counterterrorism initiatives. Supervised by faculty in the Department of War Studies at King's College London, this research aims to improve understandings of how OSINT has and could be utilized to manage threats posed by al-Qa'ida, ISIS and their supporters. If you are a current or retired intelligence, defense, or law enforcement professional, or a policymaking professional who may be able to contribute, Mr. Smith would greatly appreciate an opportunity to share more information about his PhD research project and ways that you might be able to contribute to this research.
Interested parties may contact Mr. Smith via the contact form on his personal bio site, www.terrorismanalyst.com, or at michael.smithii@kcl.ac.uk
Call for Papers by "International Journal of Intelligence and Counterintelligence"
Member Jan Goldman, IJIC's Editor, has issued a Call for Papers on the following two topics:
Seeking Director of Global and National Security Programs - Univ of New Mexico
The University of New Mexico (UNM) invites applications for the part-time (.50 FTE) position of Director of Global and National Security Programs. This position will be for four years with the possibility of renewal and will report to the Office of the Provost and Executive Vice President for Academic Affairs.
UNM's Global and National Security Policy Institute (GNSPI) grew out of a perceived need for greater coordination among international security-related STEM, social science, law, and humanities fields. GNSPI developed a Professional Masters of Science Degree in Global and National Security (PMSGNS) based on intensive 8-week modules designed for working professionals seeking interdisciplinary education on security policy questions, broadly defined. The program is of particular interest to technical professionals whose duties or career goals extend to addressing broad policy issues that are inherently interdisciplinary. GNSPI holds an annual symposium and other events that promote dialogue among academics and practitioners on global security issues and emerging challenges.
UNM also developed an undergraduate-focused Intelligence Community Center for Academic Excellence (IC-CAE), that offers a certificate in National Security and Strategic Analysis, as well as a Global and National Security concentration under UNM's interdisciplinary Bachelors of Integrative Studies and Innovation degree program. The Director of Global and National Security Programs will oversee both the graduate and undergraduate programs, in coordination with the Deans of participating colleges and the Dean of Graduate Studies. Please see the position posting here.
Full-Time Assistant Professor of Criminal Justice (Intelligence Studies) - University of North Georgia, Dahlonega, GA
Job Summary: Type: Full-Time; Posted: 02/02/2022; Category: Criminal Justice; Job ID: 238891
The Department of Criminal Justice at The University of North Georgia invites applications for a full-time, tenure-track appointment at the rank of Assistant Professor of Criminal Justice at the Dahlonega campus. This position will focus primarily on Intelligence Studies. Special attention will be given to applicants who have four or more years of practitioner experience and the ability to manage applied analytic projects. The workload may require travel across campuses, teaching at off-campus teaching sites, and online teaching.
Responsibilities: Teach four undergraduate courses per semester to include Introduction to Criminal Justice; Maintain an active research agenda in an effort to produce scholarly publications; Assist in the advising of students enrolled in Bachelor of Science Degree Criminal Justice with an Intelligence Studies Concentration; Serve on University, College, and Departmental Committees; Teaching schedule may include assignments on other campuses, evening or on-line classes.
Required Qualifications: Ph.D. in Criminal Justice is required. Intelligence Studies, Homeland Security or a closely related field is preferred; Experience teaching Intelligence Studies at the university or college level; Successful candidates should be able to teach one or more of the following courses: Introduction to Intelligence, Fundamentals of Intelligence Analysis, or Methods of Intelligence; Ability to work collaboratively with all campus constituencies.
To explore this job or to apply, do so here
Liberty University in Lynchburg, VA is seeking a full time, residential, Assistant Professor to teach Intelligence and National Security courses in the School of Government.
Courses support a curriculum which features a major or minor field of study in Strategic Intelligence Studies and include Introduction to Intelligence, Intelligence Analysis, Ethics in Intelligence, History of Intelligence, Intelligence and Military Operations, Strategic Intelligence, Counter Intelligence, Terrorism, Counter-terrorism and Psychological Operations. A minimum of a Master's Degree and extensive experience in the Intelligence profession is required. Liberty University is located in Lynchburg, VA, 3 hours south of Washington, D.C. It is a private, Christian, liberal arts, accredited institution with 15 colleges and schools. The modern campus at Liberty Mountain supports 15,000 residential students, Division I sports and over 115,000 online students. Liberty has a large and thriving Army and Air Force ROTC presence. Details on the job are here. Questions? Contact tcothron1@liberty.edu.
Tenure-Track Assistant Professor in Intelligence, Embry-Riddle Aeronautical University, Daytona Beach, FL
Job Description: The Department of Security Studies and International Affairs (SSIA) at Embry-Riddle Aeronautical University, Daytona Beach, FL., invites candidates to apply for a tenure-track Assistant Professor position in Intelligence (GEOINT). The successful candidate should have experience in one or more of the domains related to intelligence and security with skillsets in technologies such as Geospatial Intelligence, Remote Sensing using Unmanned Aircraft Systems (UAS), satellite imagery, as well as spatial analyses using Geographic Information Systems (GIS).
The successful candidate will contribute to SSIA's interdisciplinary Homeland Security and Intelligence program. In addition, the candidate will support the department and college to help integrate technology into the existing Homeland Security & Intelligence and Global Conflict Studies undergraduate degree programs as well as other programs external to the department. Primary tasks include undergraduate teaching and research, student advising, and relationship building with external organizations and agencies. The position requires teaching flexibility to cover a variety of courses in geospatial intelligence, geographic information systems, and their applications across a broad range of intelligence and security issues. Additional duties include scholarship, professional development, committee participation, and other activities to support the Department. This is a nine-month position with the possibility of summer teaching assignments. Position available August 2022.
Qualifications: An earned doctorate in intelligence-related discipline such as Geospatial Intelligence, Security Studies, Political Science, Remote Sensing, or related field is preferred. Special attention will be given to candidates with Intelligence Community experience and demonstrated success in securing and managing applied analytic projects. Knowledge of technical as well as policy and procedural aspects of geospatial intelligence and its applications is a plus. An exceptional candidate who is ABD (with an expected completion date within six months of the hire date) will be considered.
More info or to apply
Also being sought at Embry-Riddle [ERAU] in Daytona Beach, FL
Tenure-Track Assistant Professor in Cybersecurity
Job Description: The Department of Security Studies and International Affairs (SSIA) at Embry-Riddle Aeronautical University, Daytona Beach, FL., invites candidates to apply for a tenure-track Assistant Professor position in cybersecurity. We are seeking applicants whose research focuses on various aspects of the intersection between cyber technologies and human security. The successful candidate should have experience in one or more of the domains related to computer and network technologies, cybersecurity tools and incident response, digital forensics, cybercrime, social impacts of cyberspace, and cyber law and policy. Applicants with research interests/specializations in cybersecurity for GIS/geospatial analysis, unmanned aircraft systems, remote sensing, spatial analysis, and/or avionics are considered a plus.
The successful candidate will contribute to SSIA's interdisciplinary Homeland Security program. In addition, the person will support the department and college to help the department to integrate technology into the existing Homeland Security & Intelligence and Global Conflict Studies undergraduate degree programs as well as other programs external to the department. Primary tasks include undergraduate teaching and research, student advising, and relationship building with external organizations and agencies. The position requires teaching flexibility to cover a variety of courses in cybersecurity, digital forensics, and cybercrime. Additional duties include scholarship, professional development, committee participation, and other activities designed to support the Security Studies & International Affairs Department. This is a nine-month position with the possibility of summer teaching assignments. Position available as early as January 2022.
Qualifications: An earned doctorate in a cybersecurity-related discipline such as Computer Science, Information Technology, or Cybersecurity Engineering or related field; record of academic publishing; and grant proposal development. Must have knowledge of technical as well as policy and procedural aspects of cybersecurity. An exceptional candidate who is ABD (with an expected completion date within six months of the hire date) will be considered.
More info or to apply
Adjunct Faculty, Security Studies and International Affairs
Seeking to create a pool of local adjunct (part-time) faculty talent to join the Security Studies and International Affairs Department in the College of Arts & Sciences.
The Security Studies and International Affairs Department is the home to two degree programs: Bachelor of Science in Homeland Security; and Bachelor of Science in Global Conflict Studies.
Qualifications: Applicants must possess a master's degree or higher with 18 graduate hours in the discipline they intend to teach.
More info or to apply
---
Bob English, CIA Political Analyst
Robert Joseph English Jr, CIA Political Analyst, 88, died 30 March 2022.
Bob grew up in Newburgh, NY and joined the Navy at 18. He served for four years on aircraft carriers in the Pacific during and after the Korean War. He also served eighteen years in the Naval reserves retiring at the rank of Commander. He graduated from New York University and spent 30 years as a political analyst at the CIA in Langley. He travelled internationally and was assigned to London and Vienna for two years each in the eighties. Bob loved spending time with his friends and family. He was an avid sports fan who especially loved his Washington Nationals.
Bob is survived by a daughter, two sons, and other family.
Jerry Goodwin, President/Founder of AFIO NY Metro Chapter
Gerald Louis Goodwin, 79, President/Founder of AFIO's New York Metro Chapter, died of cancer on 12 April 2022 in New York City.
Born in Elmira, NY, he was a skilled athlete playing football, basketball, and baseball at Southside High School. He was awarded a baseball scholarship to Lafayette College, graduating in 1965. After earning an MBA at New York University in 1967, he pursued a career as a Certified Financial Analyst and investment advisor on Wall Street where he worked as a senior investment advisor Merrill Lynch, F. Eberstadt & Company, Anchor Pension Management, and ending at US Trust Company.
Jerry also had a lifelong interest in politics, which began when his father was elected as Supervisor of the Town of Southport, NY. He continued to be active in local, state and national politics over many years with the Knickerbocker Republican Club where he served as president. He also established the AFIO NY Metropolitan Chapter, where his enthusiasm, effusive goodwill, and generosity permeated the informational and widely attended meetings.
He continued his love of sports by playing squash at the University Club where he also socialized with friends, often playing backgammon and bridge. He also enjoyed watching his children and grandchildren follow their athletic pursuits.
He is survived by an ex-wife, a sister, a son, a daughter, and other family.
His family looks forward to celebrating Jerry's generous spirit, humor, and steadfast devotion to his friends and family later in the year.
Andy Levchenko, CIA Officer
Andrew Levchenko Jr, 91, a CIA Officer, died 29 March 2022 in Gaithersburg, MD.
Levchenko was born in New York City and received a bachelor's degree from New York University, and a master's degree in Russian Studies from Columbia University before beginning a distinguished 34-year career with the CIA, culminating with the Central Intelligence Medal. He attained the rank of colonel in the U.S. Army Reserve, receiving many awards, including the Meritorious Service Medal, for his work in military intelligence.
Traveling abroad with Margaret, playing tennis, reading biographies, and collecting bayonets were Andy's favorite pastimes. For many years, he served as treasurer of the Potomac Arms Collectors Association.
Andy is survived by his wife of 65 years, Margaret (Née Moore), by a sister, two sons.
George Owens, CIA Director of Personnel
George W. Owens, 82, a CIA Director of Personnel, died 8 April 2022 in Holly Springs, NC.
He was born in Pittsburgh, PA. He proudly served 35 years at the Central Intelligence Agency, including a tour at the US Embassy in Bonn, Germany, and culminating his career as the Director of Personnel. He was awarded the Distinguished Intelligence Medal for outstanding service.
He is survived by his wife of 62 years, Tess, by a daughter, a son, and other family.
A Celebration of Life will be held on May 9, 2022, at 2 p.m. at the Sunrise United Methodist Church, 5420 Sunset Lake Rd, Holly Springs, NC 27540.
Edward Sestak, CIA SIS Officer
Edward Sestak, 82, a CIA SIS Officer, died of pneumonia on 10 February 2022 in Fairfax, VA.
He was born in St. Louis, MO and graduated from the University of Illinois with a master's degree in Electrical Engineering. Ed was a member of Sigma Alpha Epsilon Fraternity.
He served four years in the Marines reaching the rank of Captain after which he worked a short time at Jet Propulsion Lab. He then joined the Central Intelligence Agency in 1972 from which he retired in 2005 as a member of the Senior Executive Service.
In his spare time, he earned several masters degrees from George Mason University.
He is survived by his wife of 56 years, Kay, by a daughter and two sons.

---
AFIO EDUCATIONAL EVENTS IN COMING TWO MONTHS....
Virtual =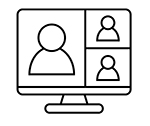 ; In-Person =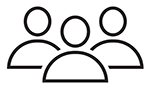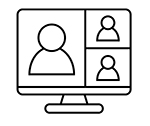 Thursday, 21 April 2022, 12:30 - 1:30pm PDT - GoToMeeting - AFIO Los Angeles hears from Maj Charles Christian the Civil Air Patrol on The Wide Range of Essential CAP Missions
The next AFIO L.A. Chapter meeting will feature guest speaker Major Charles Christian, Director of Emergency Services for the California Wing of the Civil Air Patrol.
The Civil Air Patrol is celebrating its 80th Anniversary. Since the founding in June of 1941, CAP has been protecting and serving the U.S. with an unpaid professional force currently at over 66,000 members.
Often called a Force Multiplier by the Air Force, Maj Charles Christian, Director of Emergency Services for the California Wing, will present a wide-ranging insight as to the variety of missions that CAP now accomplishes. From saving lives in SAR, to Counter Drug with Homeland Security, to aerial reconnaissance for Cal OES and Cal Fire, to training Cadets to be the next generation of Air Force Pilots and Cyber Warriors, and community support in Food Bank distribution, Maj Christian will tell us about the best kept secret—the Civil Air Patrol.
Maj Christian is an IT professional with Cyber and Network specialization for the public and private sectors. He is an accomplished Pilot with land and sea ratings. With 12 years in CAP, his dedication has been recognized with 13 Search "Find" Awards, 3 Achievement Awards, 11 Commanders Commendations, 1 Exceptional Service Award, 4 Meritorious Service Awards, Air Force Organizational Service Award, Member of the Year, and Crisis Service Award.
His current role (CA Wing Director of Emergency Services) requires him to generate, facilitate, coordinate, and oversee the execution of operational missions within the State of CA. Maj Christian coordinates with 1st Air Force staff, Federal agencies (such as NOAA, FEMA, Homeland Security), the Governor's office of emergency services for the state of CA, local agencies, and special districts on a weekly basis.
Lt Paul Rivera is a Public Information and Communications Officer for the California Wing and will be assisting Maj. Christian in the presentation.
Please RSVP via email to President Vince Autiero at afio_la@yahoo.com for the access link to the meeting.
Platform: Go To Meeting (Virtual)
Questions: contact Vincent Autiero, President, AFIO-Los Angeles Chapter, at AFIO_LA@yahoo.com
---
Other Upcoming Events from Advertisers, Corporate Sponsors, and Others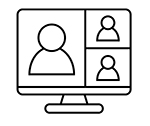 Thursday, 21 April 2022, 7 - 8:30pm EDT - GoToMeeting Virtual - Naval Intelligence Professionals Virtual Speaker Event on "Surface and Mine Warfighting Center"
Naval Intelligence Professionals will host guest speaker CDR Robert Pipkin, Intelligence Branch Head (N2), Surface and Mine Warfighting Center HQ discussing the "Surface and Mine Warfighting Development Center (SMWDC)"
FORMAT: Video Conference – GoToMeeting. Please join the meeting from your computer, tablet or smartphone, beginning at 1850/6:50 PM EDT:
Please join my meeting from your computer, tablet or smartphone. https://meet.goto.com/386989557
You can also dial in using your phone. United States: +1 (571) 317-3122 Access Code: 386-989-557
Get the app now and be ready when your first meeting starts: https://meet.goto.com/install
As always, please mute your device/phone. Thanks.
AGENDA: (5 min) Ms. B. Lynn Wright, DDNI (Ret.), NIP Chairman, welcoming remarks and NIP Update; (~25 min) Guest Speaker Remarks; (~30 min) Q & A moderated by CAPT (Ret.) Bob Allen. - Please enter your questions in the GoToMeeting chat window or email your questions in advance/during the video conference to: bob_allen36@hotmail.com.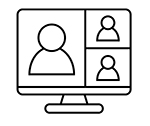 Thursday, 28 April 2022, 6 - 8pm - Virtual - The OSS Society "Oh So Social" Author Spotlight: Erika Robuck & The Hon. Ellen McCarthy
The OSS Society launches their "Oh So Social" Author Spotlight Series. Starting off that event are The Honorable Ellen McCarthy who will interview author Erika Robuck about her new novel Sisters of Night and Fog.
To register or learn more, do so here
Sunday, 1 May 2022, 2-3:30pm EDT - Zoom Webinar - The Black Bats: CIA Spy Flights Over China from Taiwan 1951-1969 featuring Chris Pocock - hosted by The Cold War Museum
We've had a long history of working with Taiwan on info-gathering over mainland China. Come see what the Cold War version of that looked like, as our friend and previous presenter Chris Pocock tells us on May 1 the story of the Black Bats, who took huge risks to gather the necessary data for Taiwan and for the U.S.
This is a great story of courage and determination against a formidable enemy, and one that Chris knows well.
After Mao's communists took control of mainland China in 1949, the CIA went into partnership with the nationalist Chinese government on Taiwan for covert air operations over mainland China—dropping agents and propaganda, and collecting SIGINT. But Communist China's air defences reacted with determination and ingenuity to the unwelcome intruders. Over 100 Taiwanese aircrew lost their lives in this epic yet hardly-known struggle, which is being told in English for the first time.
The story of The Black Bats—the 34th Squadron of the Republic of China Air Force—is one of courage and determination, teamwork, and technical innovation. The CIA won't declassify its history of these remarkable operations. But Chris Pocock and co-author Clarence Fu Jing Ping have reconstructed the story through research and interviews in Taiwan and the US.
Chris Pocock is a British writer, researcher and consultant who specializes in aerospace, airfreight, defense, and intelligence.
Cost: $20, 100% of which is a contribution to the Cold War Museum.
Event is ONLINE ONLY. Eventbrite ticket buyers will receive a link to the virtual room on the Zoom platform where this event will take place. We are recording the whole event, including the Q&A, for the Museum's archives.
Register here.
Agenda: • 1:30-2:00. Participants arrive in the Zoom room online; • 2:00-2:05. Jason Hall, Executive Director of the Cold War Museum, introduces the Museum and Chris Pocock; • 2:05-3:00. Chris presents on the story of the Black Bats; • 3:00-3:30. Q&A opportunity for the audience.
Questions? Call or email Jason Hall, 703-283-4124 (cell), jason@coldwar.org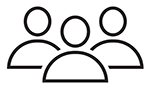 1 - 3 May 2022 - Tucson, AZ - Spies Lies & Nukes Conference
Join Valerie Plame and several of her legendary, highly decorated CIA colleagues as they dive into the secretive world of espionage. Hear intriguing, provocative, and sometimes shocking conversations on cyber attacks, covert actions, nuclear scams, recruiting real spies from those that lived in the "wilderness of mirrors" for years.

Speakers: Valerie Plame, Conference Host and former Covert CIA Ops Officer; James C. Lawler, former Senior CIA Ops Officer; Alma Katsu, former CIA and NSA Analyst; Marc Polymeropoulos, former Senior CIA Ops Officer; Rolf Mowatt-Larssen, former Senior CIA Intelligence Officer; Mary Beth Long, former Asst SecDef for Intl Security Affairs; Glenn Carle, former Senior CIA Ops Officer; Lucy Kirk, former CIA Chief of Station and Ops Officer; Jonna Mendez, former Senior CIA Intelligence Officer; Gary C. Schroen, former Senior CIA Intelligence Officer

Topics: Some of the topics that will be presented by our experts and panelists:
"Afghanistan: Ending the Forever War"; "What is the 'Havana Syndrome'?"; "Russian election hacking / cyberwarfare"; "SoulCatcher: How to recruit a spy"; "Women in the CIA"; "Spy Fiction: What is real and what isn't?"; "The Morality and Politics of Torture"; and "The Nuclear Threat."

Location: Hacienda del Sol Guest Ranch Resort - a beautiful and historic resort at 5501 N Hacienda Del Sol Rd, Tucson, AZ 85718.
More information or to register visit https://www.spiesliesnukes.com/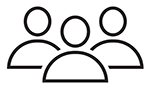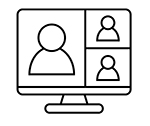 10 - 12 May 2022 - Glen Burnie, MD - National Cryptologic Foundation General Membership Meeting (GMM) & 18th CCH Cryptologic History Symposium
The 24th NCF GMM will take place on May 10th as a hybrid event with virtual attendance via Zoom and very limited in-person seating at our office in Glen Burnie, MD. Lunch will be optional for in-person attendees.
Our program will include presentations to our first corporate and individual Education Program awardees: Mr. Greg Von Lehmen and Northrop Grumman. Our featured guest speakers will be Mr. Harry Wetherbee and Ms. Betsy Rohaly Smoot. The program will also include, In Memoriam, special recognition of past staff and volunteers, and Foundation & Museum updates. Click to REVIEW THE AGENDA.
We will have signed copies of our guest speakers' books for sale for in-person attendees, as well as a rare and used book sale. Please bring cash or check for book purchases.
The bi-ennial CCH Cryptologic History Symposium will take place on May 11-12. See more about the 2022 Symposium later in this e-letter. We hope you will sign up for both programs and make it Three Days of Cryptology!
The Center for Cryptologic History (CCH) and the National Cryptologic Foundation (NCF) will host the 18th Cryptologic History Symposium on May 11-12, 2022. The Symposium will be held as an all virtual event via the Microsoft (MS) Teams Live Events platform. Attendees will be able to view sessions either through the MS Teams application or with a standard web browser. The theme for the 2022 Symposium is "Icons & Innovation." Click here to view the preliminary program. Registration is free, but required, and is hosted by the NCF on the NCF website. Registration opens 3 April and will close at 9pm EDT on 10 May. Learn more about the program and to register, explore those here.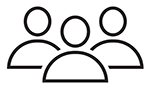 13 May 2022, 11am - 1pm - Arlington, VA - NIP Spring Red Tie Luncheon featuring VADM Frank D. Whitworth
The Naval Intelligence Professionals' Red Tie Luncheon will return to the Army Navy Country Club (ANCC), a world class venue located conveniently near Suitland and minutes from the Pentagon in Arlington, VA, with spectacular views of the Capital and abundant free valet parking.
Agenda: 11-noon No-Host Social; noon-1pm Luncheon; 1230-1pm VADM Frank D. Whitworth - Guest Speaker. VADM Whitworth is currently the director of intelligence for the Joint Staff and has been confirmed by the Senate to serve as the eighth director of the National Geospatial-Intelligence Agency which is charged with analyzing and distributing geospatial intelligence for the national security community.
At this event, we are pleased to be honoring CAPT (Ret) Dave McMunn as the Red Tie award recipient for 2022.
Event location: Army Navy Country Club, 1700 Army Navy Dr, Arlington, VA 22202
REGISTER ONLINE here
To register and pay by check, please send checks to: NIP, P.O. Box 11579, Burke, VA, 22009-1579. Please remember to include your menu entree selection - Salmon or Chicken or Vegetarian - when registering via mail.
NO WALK UPS PLEASE, RESERVATIONS DUE BY COB 6 May 2022. You do not have to be a NIP member to attend.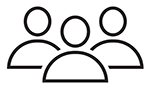 19-22 June 2022 - Treviso (near Venice), Italy - 2022 IAFIE and IAFIE-EC Conference and CFP
Theme: "Working Wicked Intelligence Challenges: Intelligence Research, Education-Training and Practice"
The 2022 CALL FOR PAPERS addresses engaging themes that combine the different Intelligence domains and disciplines with a look into the future challenges.
Read the Call for Papers to know the main Conference themes, requirements, deadline and the new IAFIE Study Group Initiative.
Those who had planned to attend and present papers at the postponed 2020 or 2021 Italy conference can resubmit their papers--or propose to present new papers--at the June 2022 Treviso-Venice Conference.
Presenters are encouraged to submit papers for publication in the Journal of Security, Intelligence, and Resilience Education (JSIRE). IAFIE announces the requirements for a peer-reviewed paper to be accepted for publication in the Call for Papers.
The Call for Papers includes details about Registration, Fees, Travel, and Accommodations along with additional tour options and partners/spouses' tour.
Conference includes a tour to Venice (free of charge) at the end of the Conference.
Event will be hosted by École Universitaire Internationale - Italy.
The Conference will take place in the territories that have witnessed the rise of the first structured Intelligence service in the world, and have always been the bridge between west and east, forefront observer of their evolution through time;
Be with us to live what freedom and Democracy are. Be with us to be a sign, a design for what freedom and democracy will be in the future.
We will meet in Treviso, near Venice, crossroad city that unites cultures, east-west, north-south for a vision of the global universe.
For more information, to respond to the CFP, or to register, do so here.
---
DATES VARY. Spy Tours in Washington DC Area: Spring has Sprung! Book a Spy-themed Tour Today
Former intelligence officers deliver tours of Washington D.C. and share unique insights on what it's like to operate in the world of espionage. Alternate dates and times or custom tours available upon request. Tours option include:
Questions or more information here or email Rosanne at rosanna@spyher.co
---
ITEMS FOR SALE AT AFIO FOR MEMBERS...including NEW ALL-BLACK SHORT-SLEEVED POLO SHIRT
Now available: Black short-sleeved polo shirts with Embroidered AFIO logo
Show your support for AFIO with our new Black Short-sleeve Polo Shirts. Shirts are shrink and wrinkle resistant of fine cotton with a soft, "well-worn, comfy" yet substantial feel. They feature a detailed embroidered AFIO seal. Get a shirt for yourself and consider as gifts for colleagues, family, and friends. Only $50 each including shipping.
Sizes for (M) men, only; Small, Medium, Large, XL, XXL, and XXXL. $50 per shirt.
You may pay by check or credit card. Complete your order online here or mail an order along with payment to: AFIO, 7600 Leesburg Pike, Ste 470 East, Falls Church, VA 22043-2004. Phone orders at 703-790-0320. Questions? Contact Annette at: annettej@afio.com.
PopSocket for cellphones or tablets
Show your support to AFIO while enjoying the convenience offered by our AFIO Logo PopSocket. The PopSocket is most commonly used as a stand and as a grip for your mobile phone or tablet; handy for taking selfies, watching videos, and for texting. The PopSocket looks like a small button or sticker which, when closed, sticks flat to your mobile device. However, its accordion-like design enables it to pop open for use. The benefits of using a PopSocket make it a must-have accessory for your mobile phone or tablet. It also aids in keeping your phone from slipping off your hand during use, falling, or breaking.
Price: $15. Order this and other store items online here.
---
Caps - Dark Navy with Navy AFIO Logo
An authentic silhouette with the comfort of an unstructured, adjustable fit. Fabric: 100% cotton. Unstructured. Fabric strap closure with adjustable D-clip. Price: $30. Order this and other store items online here.
---
Duffel Bags - Royal Blue and Black with Full Color AFIO Logo This duffel has it all when it comes to value, style and organization.
600 denier polyester canvas with polyester double contrast; D-shaped zippered entry for easy access. Front pocket with hook and loop closure. End mesh pocket Easy-access end pockets. Four durable, protective feet and built-in bottom board for added strength. Web handles with padded grip. Detachable, adjustable shoulder strap.
Dimensions: 11"h x 19.75"w x 9.75"d; Approx. 2,118 cubic inches
Price: $50. Order this and other store items online here.
---
AFIO Mug with color glazed logo. Made in America. Sturdy enough to sit on desk to hold pens, cards, paperclips, and candy.
This handsome large, heavy USA-made ceramic mug is dishwasher-safe with a glazed seal. $35 per mug includes shipping. Order this and other store items online here.
---
Guide to the Study of Intelligence and When Intelligence Made a Difference
"AFIO's Guide to the Study of Intelligence" has sold out in hard-copy.
However, it is available in digital form in its entirety on the AFIO website here.

Also available on the website here are the individual articles of AFIO's history project "When Intelligence Made a Difference" that have been published to date in The Intelligencer journal. More articles will be forthcoming in future editions.
---
Disclaimers and Removal Instructions
Weekly Intelligence Notes (WINs) are commentaries on Intelligence and related national security matters, based on open media sources, selected, interpreted, edited and produced for non-profit educational uses by members and WIN subscribers.
REMOVAL INSTRUCTIONS: We do not wish to add clutter to inboxes. To discontinue receiving the WINs:
a) IF YOU ARE A MEMBER - click here: UNSUBSCRIBE and supply your full name and email address where you receive the WINs. Click SEND, you will be removed from list. If this link doesn't open a blank email, create one on your own and send to afio@afio.com with the words: REMOVE FROM WINs as the subject, and provide your full name and email address where you are currently receiving them.
b) IF YOU ARE NOT A MEMBER, and you received this message, someone forwarded this newsletter to you [contrary to AFIO policies]. Forward to afio@afio.com the entire WIN or message you received and we will remove the sender from our membership and distribution lists. The problem will be solved for both of us.
CONTENTS of this WIN [HTML version recipients - Click title to jump to story or section, Click Article Title to return to Contents. This feature does not work for Plaintext Edition or for some AOL recipients]. If you wish to change to HTML format, let us know at afio@afio.com. The HTML feature also does not work for those who access their e-mail using web mail...however NON-HTML recipients may view the latest edition each week in HTML at this link: https://www.afio.com/pages/currentwin.htm
---
WINs are protected by copyright laws and intellectual property laws, and may not be reproduced or re-sent without specific permission from the Producer. Opinions expressed in the WINs are solely those of the editor's or author's listed with each article. Notices in the WINs about non-AFIO events do not constitute endorsement or recommendation by AFIO. AFIO Members Support the AFIO Mission - sponsor new members! CHECK THE AFIO WEBSITE at www.afio.com for back issues of the WINs, information about AFIO, conference agenda and registrations materials, and membership applications and much more!
(c) 1998 thru 2022. AFIO, 7600 Leesburg Pike, Suite 470 East, Falls Church, VA 22043-2004. Voice: (703) 790-0320; Fax: (703) 991-1278; Email: afio@afio.com
---
About AFIO | Membership Renewal | Change of Address | Upcoming Events | Chapter Locations | Corporate/Institutional Memberships | Careers in Intelligence Booklet | Guide to the Study of Intelligence | Intelligencer Journal | Weekly Intelligence Notes | To Make A Donation | AFIO Store | Member-Only Section | Code of Ethics | Home Page
Click here to return to top.
---