---
Section I - INTELLIGENCE HIGHLIGHTS
NGA Will Take Over Pentagon's Flagship AI Program - Defense One, 25 Apr 2022
Agency also sending new special spy drones to Eastern Europe.
The National Geospatial Agency will take over Project Maven, the Pentagon's key artificial intelligence program designed to identify individual objects out of a massive amount of surveillance data, NGA's outgoing commander, Vice Adm. Robert Sharp, said Monday.
Referring to the Pentagon's most recent budget request, Sharp pointed out that "NGA gains operational control of Project Maven's [geographical intelligence] AI services and capabilities from the office of undersecretary of defense for intelligence that includes responsibility for labeled data, AI algorithms, testing, [and] evaluation capabilities."
The Defense Department launched Project Maven in 2017 to help analysts make better use of the huge amounts of intelligence, surveillance, and reconnaissance footage that drones were collecting over the Middle East. Maven has since become a sort of blueprint for other Defense Department AI initiatives.
Article here
World is Toying with Nuclear War - with No Winners
Russia's Lavrov Says NATO Is Using Ukraine as a Proxy, Warns Against Global Conflict - WSJ, 26 Apr 2022
U.S. Defense Secretary Austin calls comments 'dangerous and unhelpful' as he meets with allies in Europe
Russia's top diplomat said the West was engaged in a proxy war with his country that could escalate into a global conflict with nuclear weapons, as Western nations elevated their commitment to helping Ukraine defend itself.
"The risk is serious, real. It should not be underestimated," Russian Foreign Minister Sergei Lavrov said in a Russian state-television interview broadcast Monday night. "Under no circumstances should a third world war be allowed to happen," he said, adding that "there can be no winners in a nuclear war."
Mr. Lavrov said the West was increasing the risk of a bigger conflict by providing arms to Ukraine: "NATO is, in essence, going to war with Russia through a proxy and arming that proxy."
Article here
Also see: "With peace talks stalled, Russia raises the specter of nuclear conflict" - NYT, 26 Apr 2022
White House Worried Iran Could Develop Nuclear Weapon in Weeks - Reuters, 26 Apr 2022
The White House is worried Iran could develop a nuclear weapon in weeks, press secretary Jen Psaki said on Tuesday, after Secretary of State Antony Blinken noted earlier in the day the country has accelerated its nuclear program.
"Yes it definitely worries us," Psaki said, adding the time needed for Iran to produce a nuclear weapon is down from about a year.
New Conference Remark here
Also see: "With nuclear deal unlikely, Israel, US look for alternatives on Iran -- The US is close to moving on from the revival of the 2015 JCPOA with Iran, sources in Jerusalem said" - Jerusalem Post, 26 Apr 2022
Australian Spies Helped Expose Secret Pact Between China and Solomon Islands - IntelNews, 25 Apr 2022
Australian Intelligence had a role in the mysterious disclosure of a secret memorandum about a controversial defense pact between China and the Solomon Islands, which is causing consternation in the West. Western leaders claim that the pact will turn the tiny Melanesian nation into a logistical hub for Chinese warships in a strategic region of the Pacific Ocean. The pact also stipulates a training role for Chinese police and military personnel, who are called to "assist […] in maintaining social order" in the island nation.
The Solomon Islands is an archipelago consisting of nearly 1,000 islands of various sizes in an area northwest of Vanuatu and east of Papua New Guinea. It gained its independence from Britain in the mid-1970s. Australia has historically provided security for this island nation of 700,000 inhabitants, which has no standing military. However, China has become a dominant player in Solomon Islands politics in recent years. In 2019, the government of the island nation abruptly withdrew its diplomatic recognition of Taiwan and aligned itself with Beijing. Article here
US Weapon Stockpiles Worry Some Lawmakers as Ukraine War Rages On - Stars and Stripes, 26 Apr 2022
The prospect of arming Ukraine for a protracted war with Russia raised concerns among some senators on Tuesday that repeated raiding of U.S. weapon stockpiles and slow replenishment could leave the American military empty-handed.
Shipments to Ukraine of weapons such as Javelin anti-tank missiles and Stinger anti-aircraft missiles have cut into the Pentagon's inventory by about one-third, according to estimates by some lawmakers and experts during a Senate Armed Services Committee hearing.
Restocking them will likely take several years, they said.
Article here
As Silicon Valley Tries to Enlist, the Pentagon Strangles Innovation - War on the Rocks, 15 Apr 2022
Looking at a satellite image of Ukraine online, I realized it was from Capella Space — one of our Hacking for Defense student teams who now have seven satellites in orbit. Hacking for Defense is a university course I and others created to connect students interested in learning lean innovation methods to solve the toughest national-security challenges.
They're not the only startup in this fight. An entire wave of new startups and scaleups are providing satellite imagery and analysis, satellite communications, and unmanned aerial vehicles supporting Ukraine's struggle.
For decades, satellites that took detailed pictures of Earth were only available to governments and the high-resolution images were classified. Today, commercial companies have their own satellites providing unclassified imagery. The government buys and distributes commercial images from startups to supplement their own and shares them with Ukraine as part of a broader intelligence-sharing arrangement that the head of Defense Intelligence Agency described as "revolutionary."
At the onset of the war in Ukraine, Russia launched a cyber attack on Viasat's KA-SAT satellite, which supplies internet across Europe, including to Ukraine. In response to a (tweeted) request from Ukraine's vice prime minister, Elon Musk's Starlink satellite company shipped thousands of its satellite dishes and got Ukraine back on the internet. Other startups are providing portable cell towers — both "backpackable" and fixed. When these connect via satellite link, they can provide phone service and Wi-Fi.
Article here
President Biden, Don't Pass up the Opportunity for a Reset with Shahbaz Sharif's Pakistan - Riedel/Afzal, Brookings, 22 Apr 2022
The end of American involvement in Afghanistan and the change in leadership in Pakistan presents the United States with an opportunity to
reset its long-troubled relationship with the world's fifth most populous country. President Joe Biden should initiate a high-level dialogue with new Prime Minister Shahbaz Sharif, who will be in power for up to a year before the next election is held.
For most of the last 40 years, American policy toward Pakistan revolved around our interests in the wars in Afghanistan. In the 1980s, we partnered with the military dictator Zia ul-Haq to arm the Afghan mujahideen against the Soviets. Then we sought Pakistani cooperation to fight al-Qaida and the Taliban, often with mixed results. Karachi port was crucial in both wars to get supplies to our Afghan allies and NATO forces in Afghanistan. Pursuing these wars was Washington's top priority, edging out all other issues.
Blog post here
US Navy Shoots Down Drone Using All-Electric Laser for the First Time - NewAtlas, 17 Apr 2022
The US Navy has shot down its first drone representing a subsonic cruise missile using an all-electric high-energy laser. At the US Army's High Energy Laser Systems Test Facility at the White Sands Missile Range, New Mexico, the Lockheed Martin Layered Laser Defense (LLD) weapon disabled the engine on a drone, which then parachuted to earth.
Sponsored by the US Office of Naval Research (ONR) and conducted in partnership with the Office of the Under Secretary of Defense (Research and Engineering) and Lockheed Martin, the February 2022 test was intended not only to demonstrate the ability of laser weapons to track and take out large targets like the drone in question, but also a variety of threats, such as robotic fixed-wing aerial vehicles, quadcopters, and subsonic cruise missiles.
Article here
Also see: "US Navy Shoots Down Drone with Electric-Powered Laser in Historic First" - MSN
Also see: "In a First, U.S. Navy Shoots Down Cruise Missile With a Laser System" - Maritime Executive, 18 Apr 2022
---
Section II - IC PODCASTS, COMMENTARY, BLOG UPDATES
John McLaughlin on Russia's World-Changing War — interviews by Former Acting D/CIA Mike Morell
Intelligence Matters: A CBS News original national security podcast hosted by former CIA acting director and CBS News national security contributor Michael Morell. Morell is crisp, precise, cautious, fair, avoids political slant, and provides remarkable insights. Not to miss.


The most recent "Intelligence Matters" podcasts/interviews by or with Mike Morell:
Apr 20 | Former CIA DDir John McLaughlin on Russia's World-Changing War
In this episode, Michael Morell speaks with former CIA deputy director John McLaughlin about the global implications of Russia's invasion of Ukraine - including within Russia itself, across Europe, the Middle East and Asia. McLaughlin offers analysis on Russian president Vladimir Putin's personal position, the nature of a potential Ukrainian insurgency, and the rebuilding that will have to follow the end of the war. Morell and McLaughlin also discuss the future of Western alliances, how China deals with the world, and how the world deals with China.

Other recent "Intelligence Matters" podcasts to stream or download:
Apr 13 | Top State Department Intelligence Official Brett Holmgren
Apr 06 | Global Effects of Russia's War in Ukraine: Oil and Energy Expert Mark Finley
Mar 30 | WMD Risks in Ukraine: Former Senior CIA Operations Officer Rolf Mowatt-Larssen
Mar 23 | Nuclear Confrontations with Moscow: Author Brian Morra
Mar 16 | Beijing's View of the Russia-Ukraine War: China Expert Chris Johnson
Mar 09 | Profiling Putin and Other World Leaders: Psychiatrist Kenneth Dekleva
More about Intelligence Matters by Michael Morell here. Podcasts also available here.
---
At Google - "mainboard" is in; "motherboard" is out... - Stewart Baker, Others at Steptoe Cyberblog
Cyberblog by Steptoe & Johnson LLP — By Stewart Baker [Chairman, AFIO]
Episode 404: Why Does Google Hate Mothers? released 25 April 2022
Topics include: ...The profound bias in Silicon Valley does these days. Google's word processor now faults any use of "motherboard" or "landlord" as "insufficiently inclusive" with "mainboard" the only acceptable term for the board that once honored women. ... Twitter will suppress all climate talk that contradicts government-appointed scientist-politicos. ... Suppressing talk that contradicted CDC scientist-politicians worked so well Twitter is doubling down. Or until Elon Arrives.
Megan Stifel on cyberwar news: Wither Russian hackers? Five Eyes agencies doing best to make sure we're ready. Everywhere except "exempt" cloud providers who successfully fought off being nonexempt for a decade. Sultan Meghji and Stewart Baker think Congressional effort to secure cloud providers is heavy lift, especially among Republicans. ... Is DJI sabotaging Ukraine's drone fleet at China's behest? Ukraine not taking any chances and using U.S. drones to sidestep concerns. Jamil Jaffer delivers plea to American hobbyists to do same. ... Pending antitrust bills could cause national security problems handing advantages to Chinese tech. Or is Silicon Valley hiding behind national security?
Artificial Intelligence (AI) - China's Plans for AI and Cognitive Warfare. The promise of hacking AI by corrupting datasets. ... Has Steve Ballmer triggered Microsoft's boneheaded demand the federal government pay extra for a crucial security feature?
Israeli spyware found on phones in UK prime minister's office. NewYorker had article on that and on North Korea's Hacking Army. ... eBay security executives being prosecuted for a cyberstalking campaign.
Cybersecurity Twitter owes Okta apology -- it turned out the Lapsus$ breach lasted 25 minutes and affected two customers. The mob was wrong on this one. More topics covered. Article and podcast here
Some Prior Conversations:
Episode 403: Confirmation Bias Meets Ukraine War and Elon Musk
Episode 402: Rupert Murdochizing the Internet
Episode 401: All at Sea: Maritime Cybersecurity
Episode 400: Transatlantic Privacy Threepeat
Episode 399: A Cavalcade of Paranoia
Episode 398: Scarlett Johannsson Finally Makes an Appearance on the Cyberlaw Podcast
Episode 397: A Digital Curtain Descends Across Europe
---
British Intelligence on War in Ukraine — more from Inside the SCIF

Inside the SCIF by JJ Green, WTOP - Issue #160, 21 April has details on... Breaking news on Ukraine Invasion; Putin Calls off Storming of Tunnels under Steelworks; Why Russia Can't Conquer Mariupol; Doctored Photo Hides Putin's Absence; Plot to Kill Zelenskyy; Kara-Murza Told Me...; City of Secrets; Holocaust Survivor Dies in Mariupol Basement; British Intelligence on War in Ukraine; How Democracies Spy on their Citizens - on Pegasus Infection of Downing Street Officials; CISA, FBI, NSA and Others Advisory on Threats and Capabilities of Russian Cyber Criminals; Update on Paul Whelan; more.

Target USA Podcast 328 was on: The UN puts pressure on Russia over the war in Ukraine
U.S. UN Ambassador Linda Thomas-Greenfield talks about the historic suspension of Russia from the UN's Human Rights Council and efforts to isolate Russia.
And "The Hunt" explored: Terrorism Could Enflame Israeli Unrest
Tensions in Israel have soared recently, following several days of intense clashes between Palestinian rioters and Israeli police.
JJ Green interviews Dr. Hans Jakob-Schindler, the senior director of the Counter Extremism Project, who says terrorism could complicate the situation.
---

Click image to view Gaslit trailer.
Starz's "Gaslit" - Wonderfully Warped Watergate Account... from Jeff Stein's provocative - award-winning - "SpyTalk" series on Substack...

Apr 23: "Gaslit's Wonderfully Warped Watergate" - Peter Eisner
Julia Roberts, Sean Penn light up a comic take on the dark Nixon scandal
Apr 22: "How Trump Gamed Ukraine: The Payoff For Putin" - Frank Snepp
From delayed aid to rigged 'peace' deals, the Trump legacy helped set Kyiv up for the kill
Apr 21: "Putin's 'Plan B' for Ukraine: a Trump Blueprint?" - Frank Snepp
Trump insiders and Putin operatives conjured a Russian backdoor takeover for Ukraine
Apr 20: "A Timeless Spy Thriller From Eastern Europe" - Peter Eisner
William Maz's Cold War-era 'Bucharest Dossier' eerily evokes today's crisis with Russia
Apr 17: "Ties That Bind: Far White Extremism and Law Enforcement" by Jeff Stein
Michigan verdict exposes FBI's struggle to make cases against people who look like them, says domestic extremism expert Janet Reitman
Apr 16: "Russia's Draftee Ticking Time Bomb" by Jeff Stein
Thousands will exit Ukraine soon with tales of woe, says retired Army General and Russia hand Kevin Ryan
Apr 10: "FBI Belly Flops in Michigan Governor Kidnap Case" by Jonathan Broder
'Wolverine Watchman' investigation exposed FBI missteps to a skeptical Michigan jury
Apr 8: "DHS Boss Jumps on Exposé of IG Coverup of Sexual Predator and Misconduct Complaints" by Jeff Stein
Over 10,000 workers filed sexual harassment and misconduct complaints, watchdog group found. DHS boss Mayorkas orders review

---
China's Secret Deal with Solomon Islands Alarms U.S., Others - Latest Insights from Jack Devine of Arkin Group
The Arkin Group's Apr 21 "In Other News" letter to private clients by former CIA Deputy Director, Operations... Officer Jack Devine features...
The battle for the Donbas has commenced.
Meanwhile, China signs security deal with Solomon Islands, alarming neighbors.
Follow link here to read analyses and predictions given to their private clients on the topics from last week. There sometimes is a delay of seven days before the above topics will appear at this link.
---
Section III - BROUGHT TO OUR ATTENTION BY MEMBERS
American Phone-Tracking Firm Demo'd Surveillance Powers by Spying on CIA and NSA - The Intercept, 22 Apr 2022
Anomaly Six, a secretive government contractor, claims to monitor the movements of billions of phones around the world and unmask spies with the press of a button.
In the months leading up to Russia's invasion of Ukraine, two obscure American startups met to discuss a potential surveillance partnership that would merge the ability to track the movements of billions of people via their phones with a constant stream of data purchased directly from Twitter. According to Brendon Clark of Anomaly Six — or "A6" — the combination of its cellphone location-tracking technology with the social media surveillance provided by Zignal Labs would permit the U.S. government to effortlessly spy on Russian forces as they amassed along the Ukrainian border, or similarly track Chinese nuclear submarines. To prove that the technology worked, Clark pointed A6's powers inward, spying on the National Security Agency and CIA, using their own cellphones against them.
Virginia-based Anomaly Six was founded in 2018 by two ex-military intelligence officers and maintains a public presence that is scant to the point of mysterious, its website disclosing nothing about what the firm actually does. But there's a good chance that A6 knows an immense amount about you. The company is one of many that purchases vast reams of location data, tracking hundreds of millions of people around the world by exploiting a poorly understood fact: Countless common smartphone apps are constantly harvesting your location and relaying it to advertisers, typically without your knowledge or informed consent, relying on disclosures buried in the legalese of the sprawling terms of service that the companies involved count on you never reading. Once your location is beamed to an advertiser, there is currently no law in the United States prohibiting the further sale and resale of that information to firms like Anomaly Six, which are free to sell it to their private sector and governmental clientele. For anyone interested in tracking the daily lives of others, the digital advertising industry is taking care of the grunt work day in and day out — all a third party need do is buy access.
Company materials obtained by The Intercept and Tech Inquiry provide new details of just how powerful Anomaly Six's globe-spanning surveillance powers are, capable of providing any paying customer with abilities previously reserved for spy bureaus and militaries.
Article here
How Democracies Spy on Their Citizens - The New Yorker, 18 Apr 2022
As democratic governments worry about sophisticated hacking software, they increasingly rely on it.
The inside story of the world's most notorious commercial spyware and the big tech companies waging war against it.
The parliament of Catalonia, the autonomous region in Spain, sits on the edge of Barcelona's Old City, in the remains of a fortified citadel constructed by King Philip V to monitor the restive local population. The citadel was built with forced labor from hundreds of Catalans, and its remaining structures and gardens are for many a reminder of oppression. Today, a majority of Catalan parliamentarians support independence for the region, which the Spanish government has deemed unconstitutional. In 2017, as Catalonia prepared for a referendum on independence, Spanish police arrested at least twelve separatist politicians. On the day of the referendum, which received the support of ninety per cent of voters despite low turnout, police raids of polling stations injured hundreds of civilians. Leaders of the independence movement, some of whom live in exile across Europe, now meet in private and communicate through encrypted messaging platforms.
One afternoon last month, Jordi Solé, a pro-independence member of the European Parliament, met a digital-security researcher, Elies Campo, in one of the Catalan parliament's ornate chambers. Solé, who is forty-five and wore a loose-fitting suit, handed over his cell phone, a silver iPhone 8 Plus. He had been getting suspicious texts and wanted to have the device analyzed. ...
Article here
Ex-CIA Analyst Says She 'Got Bloodied' in Tangled U.S. War on Al Qaeda - Reuters, 20 Apr 2022
-CIA operative who helped inspire lead character in 'Zero Dark Thirty' talks with Reuters in first-ever interview
-Alfreda Scheuer rejects criticism of her questioning of Qaeda suspects who underwent torture
-'I'm proud that I wasn't on the sidelines' - ex-CIA analyst Scheuer
In the 2012 Hollywood hit "Zero Dark Thirty," a red-haired Central Intelligence Agency analyst played by Jessica Chastain travels to a secret CIA prison and watches a colleague waterboard a screaming Al Qaeda suspect, then lock him in a box a little bigger than a mini-fridge, to make him talk.
In 2002, red-haired CIA analyst Alfreda Scheuer, then known by her maiden name Bikowsky, traveled to a secret CIA prison to watch the torture of Al Qaeda suspect Abu Zubaydah, who was waterboarded and locked in a "dog box," Senate investigators reported.
The Central Intelligence Agency had granted the filmmakers unprecedented access to agency officials, and outlets from NBC News to The New Yorker reported that Chastain's character was patterned partially on Scheuer, citing her position but omitting her name because the agency said her work was classified.
For two decades Scheuer was a central figure in some of the major controversies of America's war on Islamist extremist groups, including secret detention centers and brutal interrogations. CIA operatives normally operate in a dark, shadowy world, but Scheuer's experiences found the spotlight.
Article here
Two Russian Oligarchs Die in Mysterious Circumstances 24 Hours Apart - Newsweek, 21 Apr 2022
Questions look set to be asked after two Russian oligarchs, both linked to gas giants, apparently murdered their wives and daughters before killing themselves—within two days of each other.
In both cases, the alarm was raised by the slain families' surviving child.
Former Kremlin official and Gazprombank vice-president Vladislav Avayev, 51, was found dead in his luxury Moscow apartment alongside the bodies of his wife and 13-year-old daughter on Monday. It appeared he had shot them before turning the gun on himself. The bodies were found by distraught 26-year-old daughter Anastasia after she was unable to get hold of her family.
The following day former Novatek deputy chairman Sergey Protosenya, 55, his wife Natalya, 53, and 18-year-old daughter, Maria, were found dead at their Spanish mansion. The scene suggested the women had been stabbed, before Protosenya hanged himself in the garden. The alarm was raised by the couple's teenage son, who was staying in France, after he was unable to reach his parents at their home in the coastal town of Lloret de Mar.
Article here
Also see: "Every Russian Oligarch Who Has Died Since Putin Invaded Ukraine—Full List" - Newsweek, 22 Apr 2022
The Rise of Insider Threats: NCSC Gives Key Trends to Watch in 2022 - ClearanceJobs, 26 Apr 2022
At the National Security Institute's Impact 2022 Seminar, National Counterintelligence & Security Center's Acting Director, Michael Orlando shared, "The risks to government and industry from insider threats are severe. These threats can take many forms, whether it's a federal employee coopted by a foreign adversary to steal sensitive information or a corporate employee clicking on a spear-phishing link that infects their company's networks."
Subheads: Managing Threats from Russia, China, and Others; The Stress Factor; Combatting the Rise in Insider Threats; 10 Practices for Preventing Insider Threats.
Article here
Spy Agency Utilizes Autistic Analysts' Unique Skills - CBS News, 21 Apr 2022
As the war in Ukraine unfolds, intelligence officials rely on satellite images to map the movements of Russian forces and on analysts in a field where seeing the world differently has its advantages.
"It really feels like, for the first time, I'm getting to use the strengths that I have," said Morgan McCardell, a geospatial analyst at the U.S. government's mapping agency, National Geospatial-Intelligence Agency. "I'm pretty good at finding patterns."
Zeroing in on tiny details, like a Russian military base near Alaska, McCardell sees the big picture in big data sets.
"I'm pretty good at finding patterns," she told CBS News senior investigative correspondent Catherine Herridge.
In school, McCardell struggled for years, not quite fitting in, before landing a position so secret she can't discuss her portfolio. McCardell's mother saw her potential early on.
Article here
Infrastructure Developments for Training China's Army - NGA - Tearline.mil, 8 Apr 2022
The Zhurihe training base, China's most premiere training site, has undergone significant infrastructure developments since the mid-to-late 2010s. Such developments include the expansion of rail depots, logistics areas, urban training areas, and construction of an energy farm. These developments and the extensive maneuver space suggest an improved ability to conduct and support realistic training exercises.
The 195th Mechanized Infantry Brigade is the permanent blue force at Zhurihe. Precedent and available information suggest that approximately 10 brigades total, spanning across China's five theater commands, could cycle through the base each year.
Article, Timeline, Photos, Graphs here
PDDNI Delivers Keynote at the 37th Annual Space Symposium - ODNI Office of Strategic Communications, 25 Apr 2022
Principal Deputy Director of National Intelligence Dr. Stacey Dixon highlighted the role of partnerships in the space domain at the 37th Annual Space Symposium in Colorado Springs, Colorado, April 5.
The Space Symposium is an annual event that brings together the top leaders and experts on space from across the globe for learning and collaboration.
During her keynote remarks, Dixon underscored the importance of leveraging and expanding public-private partnerships to advance the Intelligence Community's space capabilities and to further protect national security.
"Without the space domain, the IC would be incomplete," said Dixon.
Dixon also emphasized the space industry's importance in providing information. Specifically, she said, collaboration between the IC and private industry made satellite imagery rapidly available and helped expose Russia's planned invasion of Ukraine.
Article here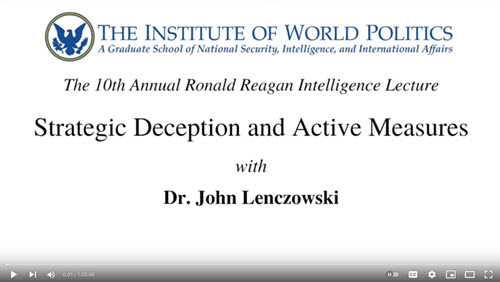 Strategic Deception and Active Measures - John Lenczowski, Institute of World Politics, 20 Apr 2022
John Lenczowski gives a lecture on "Strategic Deception and Active Measures" as the 10th Annual Ronald Reagan Intelligence Lecture.
Dr. Lenczowski is Founder, President Emeritus, and Chancellor of The Institute of World Politics, an independent graduate school of national security, intelligence, and international affairs in Washington, D.C.
Video here
---
Section IV - Books, Research Requests, Jobs, Obituaries
Books — Newly Released, Overlooked, Forthcoming
A Spy in Plain Sight: the Inside Story of the FBI and Robert Hanssen -- America's Most Damaging Russian Spy
by Lis Wiehl
(Pegasus Books, Apr 2022)
Three years into his career as an FBI agent, Robert Hanssen made the shocking decision to volunteer as a spy for the Soviet Union, beginning two decades of espionage that the Department of Justice considers "possibly the worst intelligence disaster in US history." Drawing upon archival research and exclusive personal interviews—including unique access to FBI and CIA agents and Hanssen's friends and family—former federal prosecutor Lis Wiehl provides details how this unassuming father of five, a devout Catholic and member of Opus Dei, got away with sharing highly classified information with Russia, including the names of FBI operatives within the KGB and details about America's military weapons operations. When FBI agents—with help from an ex-KGB officer—arrested Hanssen in 2001, the resulting investigations laid bare the weaknesses in the FBI's internal security.
In all her conversations, Wiehl is trying to figure out how he did it—and at what cost. But she also pursues questions urgently relevant to our national security today. Could there be another spy in the system? Could the presence of a spy be an even greater threat now than ever before, with the greater prominence cyber security has taken in recent years? Wiehl explores the mechanisms and politics of our national security apparatus and how they make us vulnerable to precisely this kind of threat. In her analysis, Wiehl uncovers surprising reasons behind Hanssen's acts of betrayal and sheds light on the distinct likelihood another mole is operating today, particularly given our current social and political climate.
Book may be ordered here
---
How Free Speech Saved Democracy: The Untold History of How the First Amendment Became an Essential Tool for Securing Liberty and Social Justice
by Christopher Finan
(Steerforth Press, Apr 2022)
"A historical demonstration of the indispensability of the First Amendment [and] … an earnest and timely argument for [its] enduring value." —Kirkus Reviews
"Great storytelling about the history and importance of the First Amendment, from someone who has spent his life defending — and using — it." —Mary Beth Tinker
Free speech is not an obstacle to change: it is the way change happens. Uncovering vivid and engaging stories about First Amendment pioneers, Finan shows how their struggle made possible the surging protests that aim to expand democracy today.
This book s a reminder that First Amendment rights have often been curtailed in efforts to block progress, and that current measures to reduce hurtful language and to end hate speech could backfire on those who promote them.
To those who see free speech as a threat to democracy, Finan offers engaging evidence from a long and sometimes challenging history of free speech in America to show how free speech has been essential to expanding democracy. From the beginning of American history, free speech has been used to advocate for change. In the 19th century, abolitionists, advocates for women's rights, and leaders of the labor movement had to fight for free speech. In the 20th century, the civil rights and anti-war movements expanded free speech, creating a shield for every protest movement we see today. This book grew out of Finan's desire to address the declining support for free speech that is occurring as our country becomes increasingly polarized.
Book may be ordered here
---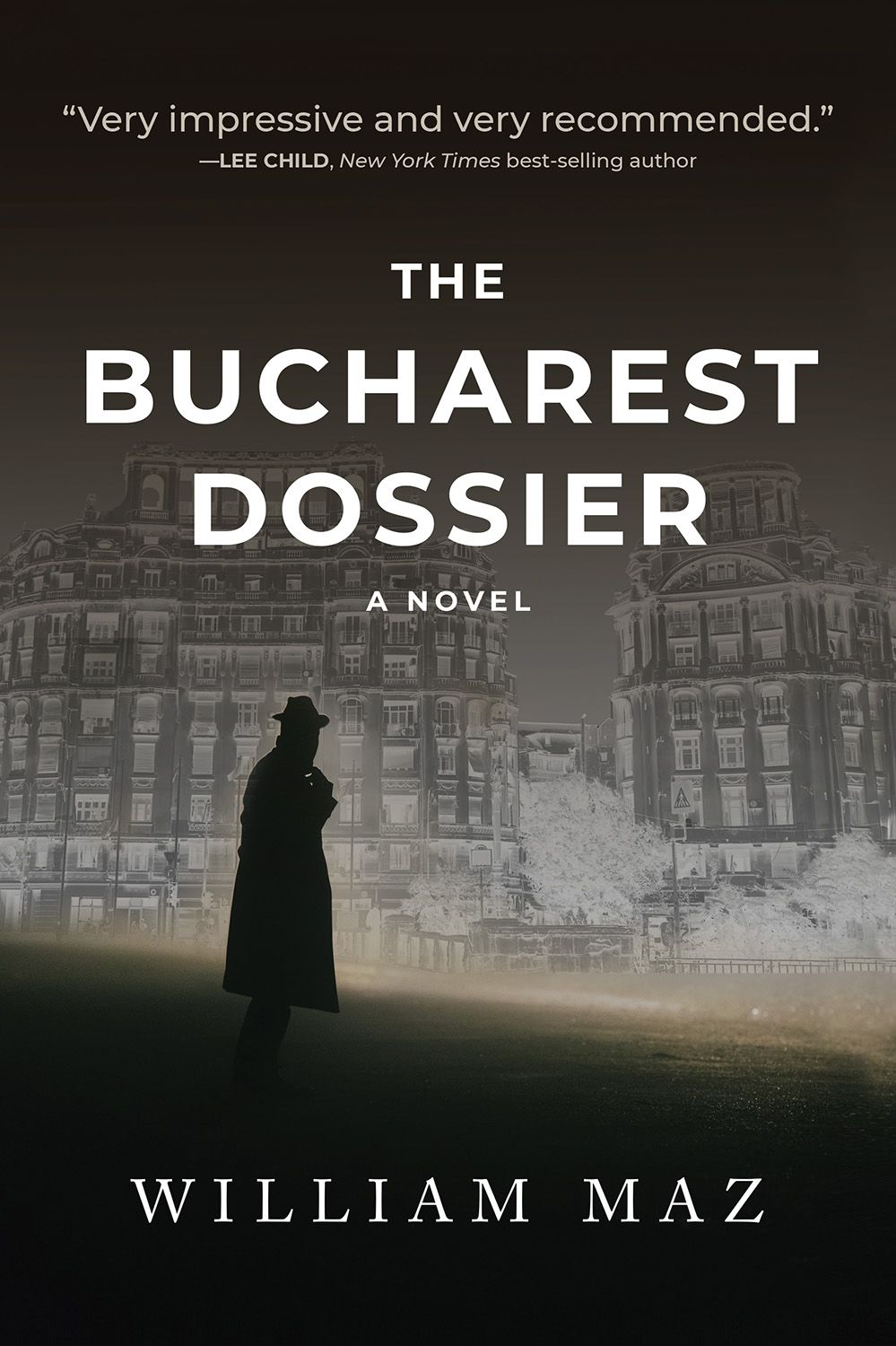 The Bucharest Dossier
by William Maz
(Oceanview Publishing, Mar 2022)
Chanticleer International Book Awards 2020 Grand Prize Winner in Global Thrillers
Bill Hefflin is a man apart—apart from life, apart from his homeland, apart from love.
At the start of the 1989 uprising in Romania, CIA analyst Bill Hefflin—a disillusioned Romanian expat—arrives in Bucharest at the insistence of his KGB asset, code-named Boris. As Hefflin becomes embroiled in an uprising that turns into a brutal revolution, nothing is as it seems, including the search for his childhood love, which has taken on mythical proportions. With the bloody events unfolding at blinding speed, Hefflin realizes the revolution is manipulated by outside forces, including his own CIA and Boris—the puppeteer who seems to be pulling all the strings of Hefflin's life.
"With lean, efficient prose, sharp dialogue, solid characterizations, and a good grasp of tradecraft, the novel is a must-read for fans of spy thrillers." —Booklist
Book may be ordered here

---
Author Asks If You Know Of "Olive Yang" (Imprisoned for CIA Operation in Burma), or Dutch Brongersma, Young Family, Bill Lair, Others in Burma/Laos
I'm Gabrielle Paluch, a journalist who worked for VOA in Burma, and now writing about Olive Yang for a book to be published next year.
Am seeking more details about Olive Yang, beyond what I have previously published here in the obituary.
With my deadline is approaching, I would appreciate assistance from any AFIO members who have information on Olive's past as an intelligence asset and political operative, as well as a businessperson, and member of a noble family.
Brief summary: Olive Yang (Yang Jinxiu, "Hairy Legs," Miss Yang Number Two) was a Sino-Burmese caravan trader who went to prison after transporting CIA-supplied weapons during Operation Paper in 1951. Olive built an opium business empire by working together with KMT networks, recruited anticommunist guerillas into their ranks, and seized power after her chieftain brother abdicated in 1959. Until her arrest in 1963, she continued to cooperate with KMT and other anticommunist guerilla forces supported by the CIA, and was said to control all opium routes from Laos to Burma at one time. Olive was said to have also provided intelligence for the listening posts in Wa State, but primarily acted as a critical member of the opium logistics arm for the KMT, and also as a recruiter.
I was wondering if any AFIO participant could tell me more about:
-Olive Yang's cooperation with the Young family (specifically Gordon Young in the 1950s, and then Bill Young after 1958)
-Olive Yang's training through CIA-organized counterinsurgency programs in northern Thailand implemented by Bill Lair and Bill Young
-Olive Yang's cooperation with Vang Pao (Laotian general whose Hmong warriors cooperated with the CIA)
-Olive Yang's recruitment of anti-communist guerillas in 1959 on the heels of the uprising in Tibet
-Anybody who may have known Dutch Brongersma
Please do not hesitate to reach out at gabrielle.paluch@gmail.com or to call me at 310 779 2607
WANTED: Sources for Research Exploring OSINT's Utilities in Counterterrorism
Terrorism analyst and open source intelligence (OSINT) specialist Michael S. Smith II is conducting PhD research focused on OSINT's utilities in counterterrorism initiatives. Supervised by faculty in the Department of War Studies at King's College London, this research aims to improve understandings of how OSINT has and could be utilized to manage threats posed by al-Qa'ida, ISIS and their supporters. If you are a current or retired intelligence, defense, or law enforcement professional, or a policymaking professional who may be able to contribute, Mr. Smith would greatly appreciate an opportunity to share more information about his PhD research project and ways that you might be able to contribute to this research.
Interested parties may contact Mr. Smith via the contact form on his personal bio site, www.terrorismanalyst.com, or at michael.smithii@kcl.ac.uk
Call for Papers by "International Journal of Intelligence and Counterintelligence"
Member Jan Goldman, IJIC's Editor, has issued a Call for Papers on the following two topics:
Seeking Director of Global and National Security Programs - Univ of New Mexico
The University of New Mexico (UNM) invites applications for the part-time (.50 FTE) position of Director of Global and National Security Programs. This position will be for four years with the possibility of renewal and will report to the Office of the Provost and Executive Vice President for Academic Affairs.
UNM's Global and National Security Policy Institute (GNSPI) grew out of a perceived need for greater coordination among international security-related STEM, social science, law, and humanities fields. GNSPI developed a Professional Masters of Science Degree in Global and National Security (PMSGNS) based on intensive 8-week modules designed for working professionals seeking interdisciplinary education on security policy questions, broadly defined. The program is of particular interest to technical professionals whose duties or career goals extend to addressing broad policy issues that are inherently interdisciplinary. GNSPI holds an annual symposium and other events that promote dialogue among academics and practitioners on global security issues and emerging challenges.
UNM also developed an undergraduate-focused Intelligence Community Center for Academic Excellence (IC-CAE), that offers a certificate in National Security and Strategic Analysis, as well as a Global and National Security concentration under UNM's interdisciplinary Bachelors of Integrative Studies and Innovation degree program. The Director of Global and National Security Programs will oversee both the graduate and undergraduate programs, in coordination with the Deans of participating colleges and the Dean of Graduate Studies. Please see the position posting here.
Full-Time Assistant Professor of Criminal Justice (Intelligence Studies) - University of North Georgia, Dahlonega, GA
Job Summary: Type: Full-Time; Posted: 02/02/2022; Category: Criminal Justice; Job ID: 238891
The Department of Criminal Justice at The University of North Georgia invites applications for a full-time, tenure-track appointment at the rank of Assistant Professor of Criminal Justice at the Dahlonega campus. This position will focus primarily on Intelligence Studies. Special attention will be given to applicants who have four or more years of practitioner experience and the ability to manage applied analytic projects. The workload may require travel across campuses, teaching at off-campus teaching sites, and online teaching.
Responsibilities: Teach four undergraduate courses per semester to include Introduction to Criminal Justice; Maintain an active research agenda in an effort to produce scholarly publications; Assist in the advising of students enrolled in Bachelor of Science Degree Criminal Justice with an Intelligence Studies Concentration; Serve on University, College, and Departmental Committees; Teaching schedule may include assignments on other campuses, evening or on-line classes.
Required Qualifications: Ph.D. in Criminal Justice is required. Intelligence Studies, Homeland Security or a closely related field is preferred; Experience teaching Intelligence Studies at the university or college level; Successful candidates should be able to teach one or more of the following courses: Introduction to Intelligence, Fundamentals of Intelligence Analysis, or Methods of Intelligence; Ability to work collaboratively with all campus constituencies.
To explore this job or to apply, do so here
Liberty University in Lynchburg, VA is seeking a full time, residential, Assistant Professor to teach Intelligence and National Security courses in the School of Government.
Courses support a curriculum which features a major or minor field of study in Strategic Intelligence Studies and include Introduction to Intelligence, Intelligence Analysis, Ethics in Intelligence, History of Intelligence, Intelligence and Military Operations, Strategic Intelligence, Counter Intelligence, Terrorism, Counter-terrorism and Psychological Operations. A minimum of a Master's Degree and extensive experience in the Intelligence profession is required. Liberty University is located in Lynchburg, VA, 3 hours south of Washington, D.C. It is a private, Christian, liberal arts, accredited institution with 15 colleges and schools. The modern campus at Liberty Mountain supports 15,000 residential students, Division I sports and over 115,000 online students. Liberty has a large and thriving Army and Air Force ROTC presence. Details on the job are here. Questions? Contact tcothron1@liberty.edu.
Tenure-Track Assistant Professor in Intelligence, Embry-Riddle Aeronautical University, Daytona Beach, FL
Job Description: The Department of Security Studies and International Affairs (SSIA) at Embry-Riddle Aeronautical University, Daytona Beach, FL., invites candidates to apply for a tenure-track Assistant Professor position in Intelligence (GEOINT). The successful candidate should have experience in one or more of the domains related to intelligence and security with skillsets in technologies such as Geospatial Intelligence, Remote Sensing using Unmanned Aircraft Systems (UAS), satellite imagery, as well as spatial analyses using Geographic Information Systems (GIS).
The successful candidate will contribute to SSIA's interdisciplinary Homeland Security and Intelligence program. In addition, the candidate will support the department and college to help integrate technology into the existing Homeland Security & Intelligence and Global Conflict Studies undergraduate degree programs as well as other programs external to the department. Primary tasks include undergraduate teaching and research, student advising, and relationship building with external organizations and agencies. The position requires teaching flexibility to cover a variety of courses in geospatial intelligence, geographic information systems, and their applications across a broad range of intelligence and security issues. Additional duties include scholarship, professional development, committee participation, and other activities to support the Department. This is a nine-month position with the possibility of summer teaching assignments. Position available August 2022.
Qualifications: An earned doctorate in intelligence-related discipline such as Geospatial Intelligence, Security Studies, Political Science, Remote Sensing, or related field is preferred. Special attention will be given to candidates with Intelligence Community experience and demonstrated success in securing and managing applied analytic projects. Knowledge of technical as well as policy and procedural aspects of geospatial intelligence and its applications is a plus. An exceptional candidate who is ABD (with an expected completion date within six months of the hire date) will be considered.
More info or to apply
Also being sought at Embry-Riddle [ERAU] in Daytona Beach, FL
Tenure-Track Assistant Professor in Cybersecurity
Job Description: The Department of Security Studies and International Affairs (SSIA) at Embry-Riddle Aeronautical University, Daytona Beach, FL., invites candidates to apply for a tenure-track Assistant Professor position in cybersecurity. We are seeking applicants whose research focuses on various aspects of the intersection between cyber technologies and human security. The successful candidate should have experience in one or more of the domains related to computer and network technologies, cybersecurity tools and incident response, digital forensics, cybercrime, social impacts of cyberspace, and cyber law and policy. Applicants with research interests/specializations in cybersecurity for GIS/geospatial analysis, unmanned aircraft systems, remote sensing, spatial analysis, and/or avionics are considered a plus.
The successful candidate will contribute to SSIA's interdisciplinary Homeland Security program. In addition, the person will support the department and college to help the department to integrate technology into the existing Homeland Security & Intelligence and Global Conflict Studies undergraduate degree programs as well as other programs external to the department. Primary tasks include undergraduate teaching and research, student advising, and relationship building with external organizations and agencies. The position requires teaching flexibility to cover a variety of courses in cybersecurity, digital forensics, and cybercrime. Additional duties include scholarship, professional development, committee participation, and other activities designed to support the Security Studies & International Affairs Department. This is a nine-month position with the possibility of summer teaching assignments. Position available as early as January 2022.
Qualifications: An earned doctorate in a cybersecurity-related discipline such as Computer Science, Information Technology, or Cybersecurity Engineering or related field; record of academic publishing; and grant proposal development. Must have knowledge of technical as well as policy and procedural aspects of cybersecurity. An exceptional candidate who is ABD (with an expected completion date within six months of the hire date) will be considered.
More info or to apply
Adjunct Faculty, Security Studies and International Affairs
Seeking to create a pool of local adjunct (part-time) faculty talent to join the Security Studies and International Affairs Department in the College of Arts & Sciences.
The Security Studies and International Affairs Department is the home to two degree programs: Bachelor of Science in Homeland Security; and Bachelor of Science in Global Conflict Studies.
Qualifications: Applicants must possess a master's degree or higher with 18 graduate hours in the discipline they intend to teach.
More info or to apply
---
Kevin Babbington, NSA Officer
Kevin Joseph Babbington, 54, an NSA Officer, died 7 April 2022 in Annapolis, MD.
Born in Washington, DC, Kevin was a graduate of Blessed Sacrament Elementary School and St. John's College Preparatory Academy in Washington, DC.
He was a member of the Junior ROTC program, played numerous positions on the St. Johns' varsity football team and the varsity baseball team. He delivered the newspaper, caddied at Chevy Chase Club, and worked for various companies. He graduated from Drexel University where he studied electrical engineering and co-oped at the National Security Agency as an undergrad. Kevin also earned a Master of Science degree in Telecommunications and Computers from the George Washington University.
He had a successful and accomplished 30 year NSA career, after which he started his own cyber security company, where he supported Homeland Security and other federal agencies. In addition to being incredibly smart, Kevin was talented athletically. He enjoyed playing golf, softball, football and skiing. He actively supported his hometown teams; the Redskins, Nationals, Capitals, Wizards as well as the Bowie Baysox and U.S. Naval Academy football. Kevin also enjoyed music, good entertainment, inside jokes that could get a laugh through a simple phrase and traveling the globe.
He especially loved watching his children excel academically and athletically and was very involved in all that they did but mostly, he enjoyed just being with his family and friends. Kevin was a devout and active member of St. Mary's Parish in Annapolis and was a 3rd Degree Member of the Knights of Columbus, Annapolis Council. He delivered food to the poor every Thanksgiving and Christmas and made donations to local shelters through the Church.
He is survived by his wife, Yvonne Pauline Rieker Babbington, his children, and by other family.
Condolences may be made online at: KalasFuneralHomes.com
Gary Clark Hannon, CIA Smokejumper; Served in Thailand
Gary Clark Hannon, 82, a CIA Smoke Jumper, died 10 October 2021 after a brief battle with Parkinsons. Gary was born in Hamilton, MT and the hellraising began shortly after. Gary was diagnosed with Perthes disease as a young boy and was strapped to a stretcher for several years. Most thought this would slow him down some…it did not. Friends and family recall him playing baseball, chasing girls, and rolling around town in his homemade stretcher. He spent his high school summers on a lookout tower while working for the Forest Service, was a high school star running back and was selected for the East/West Shrine game (although later deselected due to an unplanned stop at a bar as the school bus drove by) and held an unofficial title for outrunning a bear that he literally ran into on a trail. He graduated from Darby High School.
Gary attended college in Dillon and Bozeman, MT, graduating with a degree in education. While in college, Gary spent his summers as a Missoula Smoke Jumper. It was here that he found another set of lifelong friends. He was recruited by the State Department and selected as one of the first of two smoke jumpers to go through the program at Langley. He was provided a fake name, out of fear that he would embarrass our government, but graduated second in the class.
While in Washington, DC, he was set up on a blind date with Betsy Gray. He knew she was "the one" when she soundly beat him at billiards that night. They were married in Tucson, AZ and worked together in Marana, AZ, and in 1967 both served five years in Thailand. The family returned to the United States in 1973 and worked for Sierra Pacific Airlines until retirement. Upon retirement, Gary and Betsy spent half the year in Montana and the other half in Arizona.
Gary was grateful to be blessed with good dogs, good horses, good friends and good family his entire life. He was able to visit with childhood friends for coffee in Darby up until his death and was reunited with his government family this summer.
A celebration of life will be held at the family property next summer.
Cards can be sent to Gary's daughter, Kimberly Hannon, at Gary Ann Ln Darby, Montana 59829.
Barry Hilton, Linguist, Served US Government
Barry Hilton, 76, Linguist, Served US Government Abroad, died 23 April 2022 of Parkinson's disease in Brunswick, ME.
Barry had deep interests in literature, poetry, linguistics, computer science, and music. Born in Sterling, KS to a military family with academic aspirations for their children, his youth was unusually itinerant: he had moved seven times before the age of ten. His father served in the USAF and spent his retirement as a librarian; his mother was a Julliard-trained music educator who instilled in Barry a lifelong love of music. His successful primary and secondary school career ranged from a one-room schoolhouse to a public high school in Ohio.
With a National Merit Scholarship and a Harvard National Scholarship in hand, Barry headed east in 1962. Having polished his rough edges as a student announcer at WHRB-FM, he graduated from Harvard College with a degree in English Literature. He began a masters program in Southeast Asian Studies at Yale University, but left to join the US Marine Corps. He spent the next thirty-five years serving his country: first as a Marine, and then in government service. His career took him all over the world, including extended periods in France, Vietnam, Taiwan, China, Japan, and Singapore. After his marriage in 1970, he left a lasting mark on several generations when, as their sponsor, he resettled his large family of Vietnamese in-laws in the U.S.
A lifelong aficionado of East Asian and Southeast Asian studies and an avid independent scholar, he was one of the premier Vietnamese linguists in the U.S. military, an official interpreter at the U.S. Embassy in Paris during the time of the Paris Peace Accords, and an owner of more than 100 Chinese dictionaries. He spent a considerable portion of his final years in pursuit of his beloved, but ultimately unfinished, Chinese dictionary project.
Barry loved the written word with a passion, and in his retirement edited several books. Wherever he lived, he brought with him a library-sized collection of books - a collection that had grown to more than four thousand volumes by the time of his last residence in Brunswick, ME. Conversant in six languages, Barry liked nothing better than to discuss the finer points of a translated word or phrase - he has described himself as an "armchair philologist and recovering polyglot." He was a master of the obscure pun and the esoteric reference, and was always delighted to share his immense store of knowledge with those who knew him.
Barry was enormously proud of the strong love he gave and received from his large family. His special delight was the yearly "Beach Week" family reunion, where brothers, sisters, children, nieces, and nephews gathered for food, singing and all around joy. He loved hearing and telling stories about everyone's lives.
Barry is survived by two brothers, two sisters, two sons, a close companion, and other family.
Harry McAlpine, Served US Government Abroad
Harrison McAlpine Jr, 92, Served US Government Abroad, died 21 April 2022 in McLean, VA.
Born in Columbus, OH, he learned the value of quiet service from a military father and mother, and he continued his own quiet service for the rest of his life.
After graduating from Lafayette College 1951, Harry enlisted in the Army, where he served as an infantry platoon leader in the 11th Airborne Division and then as a rifle platoon leader in Korea. Two of his greatest joys in life came back to back; marrying Betsy McCain, and the following year entering government service where, for the next 33 years, he served in positions of increasing responsibility, primarily involving East Asia. Harry and Betsy (because they were always a team) served in Taiwan, Hong Kong, Singapore, Laos, Indonesia, and Australia.
Retiring in 1988, Harry turned to quiet service of a different kind, volunteering for organizations such as Share of McLean, and becoming involved in the good works of St. John's Episcopal Church of McLean.
Harry is survived by a son and other family.
A funeral will be held at St John's Episcopal Church in McLean, VA on Friday, 29 April 2022 at 11 am.
Jean Scott, NSA Senior Language Specialist
Jean H. Scott, 93, former NSA Senior Language Specialist, died after a series of falls on 28 March 2022 in Georgetown, Washington, DC.
She was born in New Haven, CT, but spent her early years in Cleveland, OH, where her father was a professor of classics at Western Reserve. In the 1930s, the family was based in Rome, Italy, where he did research at the American Academy and also in Greece and Turkey. While there, she attended schools maintained by the sisters of Nostra Signora de Sion and the Istituto del Sacro Cuore Trinita dei Monti. With the onset of WWII, the family returned to the States, and Jean attended High Mowing School in Wilton, NH, where her mother was a teacher. She was a graduate of Radcliffe College, class of 1949, and she also studied at the Russian language summer school at Middlebury College in Vermont. Upon graduation, she began a long professional career with the National Security Agency, including a three year tour in London, retiring in 1986 with 36 years of service as a senior language specialist. She was a member of the Phoenix Society.
A lifelong devotee of theater, for many decades Jean was an active member of D.C.'s Theater Lobby, with principal roles in Ibsen's Ghosts, Chekhov's Three Sisters, and Pirandello's Six Characters in Search of an Author (George C. Scott was also a cast member). After the theater closed in 1987, she was a founding member of a group that presented Mary Goldwater Awards for "excellence against odds" to other small theater groups, actors, and playwrights until 2006. She was also an enthusiastic solver of crossword puzzles and a regular supporter of both human rights and animal welfare. She loved pecan pie and caramel sauce.
She is survived by a sister-in-law, and other family.
Special Get Well wishes go to...
Dan Arnold, 97, a senior CIA operations officer, who recently underwent a heart procedure and is now recuperating. The association wishes him the speediest of recoveries.

---
AFIO EDUCATIONAL EVENTS IN COMING TWO MONTHS....
Virtual =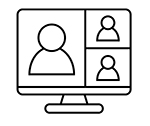 ; In-Person =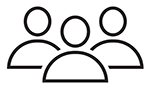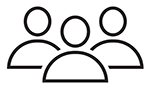 Saturday, 14 May 2022, 11:30am EDT - Indialantic, FL - AFIO Florida Satellite Chapter hosts Alex Goodale, former CIA, on "Actionable Intelligence."
The AFIO Florida Satellite Chapter hosts Alex Goodale, former career CIA clandestine officer, speaking on "Actionable Intelligence."
The event will be held at the Doubletree Hotel, Rt A1A, in Indialantic, FL. A sit down lunch will be followed by Mr. Goodale's presentation. Cost is $35.00 per person.
Inquiries to: Larry Sanford at larryfsanford@gmail.com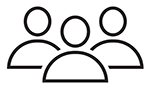 Saturday, 21 May 2022, noon - Mandarin (Jacksonville), FL - AFIO North Florida Chapter Luncheon
The meeting will celebrate the Jacksonville Bicentennial.
Our next meeting location will be in the Angler Room at the Bonefish Grill in Mandarin.
Agenda: 12:00-12:45 Social Hour; 1:00-1:05 Call to Order, Pledge, Invocation, Intro of Guests and New Members; 1:05-2:00 Luncheon; 2:00-2:15 Post-Lunch break; 2:15-3 Lightning Round and Post-Meal Discussions.
RSVP ASAP to Ken Meyer at kmeyer12@bellsouth.net. Fee: $25 pp. Check or Cash Only.
For your calendars: the chapter meetings in 2022 will all be Saturdays as follows: 21 May 2022; 13 August 2022; and 5 November 2022.
---
Other Upcoming Events from Advertisers, Corporate Sponsors, and Others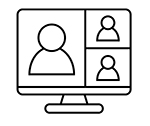 Thursday, 28 April 2022, 6 - 8pm - Virtual - The OSS Society "Oh So Social" Author Spotlight: Erika Robuck & The Hon. Ellen McCarthy
The OSS Society launches their "Oh So Social" Author Spotlight Series. Starting off that event are The Honorable Ellen McCarthy who will interview author Erika Robuck about her new novel Sisters of Night and Fog.
To register or learn more, do so here
Sunday, 1 May 2022, 2-3:30pm EDT - Zoom Webinar - The Black Bats: CIA Spy Flights Over China from Taiwan 1951-1969 featuring Chris Pocock - hosted by The Cold War Museum
We've had a long history of working with Taiwan on info-gathering over mainland China. Come see what the Cold War version of that looked like, as our friend and previous presenter Chris Pocock tells us on May 1 the story of the Black Bats, who took huge risks to gather the necessary data for Taiwan and for the U.S.
This is a great story of courage and determination against a formidable enemy, and one that Chris knows well.
After Mao's communists took control of mainland China in 1949, the CIA went into partnership with the nationalist Chinese government on Taiwan for covert air operations over mainland China—dropping agents and propaganda, and collecting SIGINT. But Communist China's air defences reacted with determination and ingenuity to the unwelcome intruders. Over 100 Taiwanese aircrew lost their lives in this epic yet hardly-known struggle, which is being told in English for the first time.
The story of The Black Bats—the 34th Squadron of the Republic of China Air Force—is one of courage and determination, teamwork, and technical innovation. The CIA won't declassify its history of these remarkable operations. But Chris Pocock and co-author Clarence Fu Jing Ping have reconstructed the story through research and interviews in Taiwan and the US.
Chris Pocock is a British writer, researcher and consultant who specializes in aerospace, airfreight, defense, and intelligence.
Cost: $20, 100% of which is a contribution to the Cold War Museum.
Event is ONLINE ONLY. Eventbrite ticket buyers will receive a link to the virtual room on the Zoom platform where this event will take place. We are recording the whole event, including the Q&A, for the Museum's archives.
Register here.
Agenda: • 1:30-2:00. Participants arrive in the Zoom room online; • 2:00-2:05. Jason Hall, Executive Director of the Cold War Museum, introduces the Museum and Chris Pocock; • 2:05-3:00. Chris presents on the story of the Black Bats; • 3:00-3:30. Q&A opportunity for the audience.
Questions? Call or email Jason Hall, 703-283-4124 (cell), jason@coldwar.org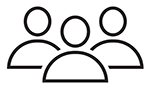 1 - 3 May 2022 - Tucson, AZ - Spies Lies & Nukes Conference
Join Valerie Plame and several of her legendary, highly decorated CIA colleagues as they dive into the secretive world of espionage. Hear intriguing, provocative, and sometimes shocking conversations on cyber attacks, covert actions, nuclear scams, recruiting real spies from those that lived in the "wilderness of mirrors" for years.

Speakers: Valerie Plame, Conference Host and former Covert CIA Ops Officer; James C. Lawler, former Senior CIA Ops Officer; Alma Katsu, former CIA and NSA Analyst; Marc Polymeropoulos, former Senior CIA Ops Officer; Rolf Mowatt-Larssen, former Senior CIA Intelligence Officer; Mary Beth Long, former Asst SecDef for Intl Security Affairs; Glenn Carle, former Senior CIA Ops Officer; Lucy Kirk, former CIA Chief of Station and Ops Officer; Jonna Mendez, former Senior CIA Intelligence Officer; Gary C. Schroen, former Senior CIA Intelligence Officer

Topics: Some of the topics that will be presented by our experts and panelists:
"Afghanistan: Ending the Forever War"; "What is the 'Havana Syndrome'?"; "Russian election hacking / cyberwarfare"; "SoulCatcher: How to recruit a spy"; "Women in the CIA"; "Spy Fiction: What is real and what isn't?"; "The Morality and Politics of Torture"; and "The Nuclear Threat."

Location: Hacienda del Sol Guest Ranch Resort - a beautiful and historic resort at 5501 N Hacienda Del Sol Rd, Tucson, AZ 85718.
More information or to register visit https://www.spiesliesnukes.com/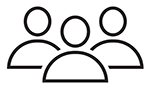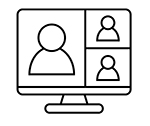 10 - 12 May 2022 - Glen Burnie, MD - National Cryptologic Foundation General Membership Meeting (GMM) & 18th CCH Cryptologic History Symposium
The 24th NCF GMM will take place on May 10th as a hybrid event with virtual attendance via Zoom and very limited in-person seating at our office in Glen Burnie, MD. Lunch will be optional for in-person attendees.
Our program will include presentations to our first corporate and individual Education Program awardees: Mr. Greg Von Lehmen and Northrop Grumman. Our featured guest speakers will be Mr. Harry Wetherbee and Ms. Betsy Rohaly Smoot. The program will also include, In Memoriam, special recognition of past staff and volunteers, and Foundation & Museum updates. Click to REVIEW THE AGENDA.
We will have signed copies of our guest speakers' books for sale for in-person attendees, as well as a rare and used book sale. Please bring cash or check for book purchases.
The bi-ennial CCH Cryptologic History Symposium will take place on May 11-12. See more about the 2022 Symposium later in this e-letter. We hope you will sign up for both programs and make it Three Days of Cryptology!
The Center for Cryptologic History (CCH) and the National Cryptologic Foundation (NCF) will host the 18th Cryptologic History Symposium on May 11-12, 2022. The Symposium will be held as an all virtual event via the Microsoft (MS) Teams Live Events platform. Attendees will be able to view sessions either through the MS Teams application or with a standard web browser. The theme for the 2022 Symposium is "Icons & Innovation." Click here to view the preliminary program. Registration is free, but required, and is hosted by the NCF on the NCF website. Registration opens 3 April and will close at 9pm EDT on 10 May. Learn more about the program and to register, explore those here.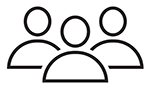 13 May 2022, 11am - 1pm - Arlington, VA - NIP Spring Red Tie Luncheon featuring VADM Frank D. Whitworth
The Naval Intelligence Professionals' Red Tie Luncheon will return to the Army Navy Country Club (ANCC), a world class venue located conveniently near Suitland and minutes from the Pentagon in Arlington, VA, with spectacular views of the Capital and abundant free valet parking.
Agenda: 11-noon No-Host Social; noon-1pm Luncheon; 1230-1pm VADM Frank D. Whitworth - Guest Speaker. VADM Whitworth is currently the director of intelligence for the Joint Staff and has been confirmed by the Senate to serve as the eighth director of the National Geospatial-Intelligence Agency which is charged with analyzing and distributing geospatial intelligence for the national security community.
At this event, we are pleased to be honoring CAPT (Ret) Dave McMunn as the Red Tie award recipient for 2022.
Event location: Army Navy Country Club, 1700 Army Navy Dr, Arlington, VA 22202
REGISTER ONLINE here
To register and pay by check, please send checks to: NIP, P.O. Box 11579, Burke, VA, 22009-1579. Please remember to include your menu entree selection - Salmon or Chicken or Vegetarian - when registering via mail.
NO WALK UPS PLEASE, RESERVATIONS DUE BY COB 6 May 2022. You do not have to be a NIP member to attend.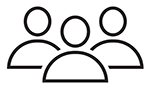 Wednesday, 18 May 2022, 5pm - N. VA. location - CIRA 1st Wine Social & Scholarship Fundraising Event
CIRA is hosting its first Wine Social & Scholarship Fundraising Event at a beautiful N. Virginia location (TBA to registrants).
Slow down and enjoy an evening with friends and former colleagues for a relaxing evening of wine, hors d'oeuvres, and music on the deck overlooking Lake XXX. This is a very casual affair, no agenda and no speeches, something of a pot luck happy hour. You bring the wine and the CIRA board members will provide the hors d'oeuvres.
Admission is $20 plus a bottle of wine. All proceeds, after the facility rental fee, will go directly to the CIRA Scholarship Fund which provides scholarships to children of Agency Officers every year.
COVID transmission rates are low in the suburbs surrounding the DC and we will take precautions to keep our CIRA colleagues safe. Hors d'oeuvres will be served on individual covered plates and we request anyone who is not fully vaccinated wear a mask.
To register log into our members-only website https://www.cira.org, go to Online Payments under the main menu on the left, scroll down the page to the 'Payment Wine Social' button and fill in your information. Credit card payment.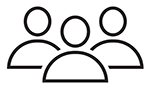 19-22 June 2022 - Treviso (near Venice), Italy - 2022 IAFIE and IAFIE-EC Conference and CFP
Theme: "Working Wicked Intelligence Challenges: Intelligence Research, Education-Training and Practice"
The 2022 CALL FOR PAPERS addresses engaging themes that combine the different Intelligence domains and disciplines with a look into the future challenges.
Read the Call for Papers to know the main Conference themes, requirements, deadline and the new IAFIE Study Group Initiative.
Those who had planned to attend and present papers at the postponed 2020 or 2021 Italy conference can resubmit their papers--or propose to present new papers--at the June 2022 Treviso-Venice Conference.
Presenters are encouraged to submit papers for publication in the Journal of Security, Intelligence, and Resilience Education (JSIRE). IAFIE announces the requirements for a peer-reviewed paper to be accepted for publication in the Call for Papers.
The Call for Papers includes details about Registration, Fees, Travel, and Accommodations along with additional tour options and partners/spouses' tour.
Conference includes a tour to Venice (free of charge) at the end of the Conference.
Event will be hosted by École Universitaire Internationale - Italy.
The Conference will take place in the territories that have witnessed the rise of the first structured Intelligence service in the world, and have always been the bridge between west and east, forefront observer of their evolution through time;
Be with us to live what freedom and Democracy are. Be with us to be a sign, a design for what freedom and democracy will be in the future.
We will meet in Treviso, near Venice, crossroad city that unites cultures, east-west, north-south for a vision of the global universe.
For more information, to respond to the CFP, or to register, do so here.
---
DATES VARY. Spy Tours in Washington DC Area: Spring has Sprung! Book a Spy-themed Tour Today
Former intelligence officers deliver tours of Washington D.C. and share unique insights on what it's like to operate in the world of espionage. Alternate dates and times or custom tours available upon request. Tours option include:
Questions or more information here or email Rosanne at rosanna@spyher.co
---
ITEMS FOR SALE AT AFIO FOR MEMBERS...including NEW ALL-BLACK SHORT-SLEEVED POLO SHIRT
Now available: Black short-sleeved polo shirts with Embroidered AFIO logo
Show your support for AFIO with our new Black Short-sleeve Polo Shirts. Shirts are shrink and wrinkle resistant of fine cotton with a soft, "well-worn, comfy" yet substantial feel. They feature a detailed embroidered AFIO seal. Get a shirt for yourself and consider as gifts for colleagues, family, and friends. Only $50 each including shipping.
Sizes for (M) men, only; Small, Medium, Large, XL, XXL, and XXXL. $50 per shirt.
You may pay by check or credit card. Complete your order online here or mail an order along with payment to: AFIO, 7600 Leesburg Pike, Ste 470 East, Falls Church, VA 22043-2004. Phone orders at 703-790-0320. Questions? Contact Annette at: annettej@afio.com.
PopSocket for cellphones or tablets
Show your support to AFIO while enjoying the convenience offered by our AFIO Logo PopSocket. The PopSocket is most commonly used as a stand and as a grip for your mobile phone or tablet; handy for taking selfies, watching videos, and for texting. The PopSocket looks like a small button or sticker which, when closed, sticks flat to your mobile device. However, its accordion-like design enables it to pop open for use. The benefits of using a PopSocket make it a must-have accessory for your mobile phone or tablet. It also aids in keeping your phone from slipping off your hand during use, falling, or breaking.
Price: $15. Order this and other store items online here.
---
Caps - Dark Navy with Navy AFIO Logo
An authentic silhouette with the comfort of an unstructured, adjustable fit. Fabric: 100% cotton. Unstructured. Fabric strap closure with adjustable D-clip. Price: $30. Order this and other store items online here.
---
Duffel Bags - Royal Blue and Black with Full Color AFIO Logo This duffel has it all when it comes to value, style and organization.
600 denier polyester canvas with polyester double contrast; D-shaped zippered entry for easy access. Front pocket with hook and loop closure. End mesh pocket Easy-access end pockets. Four durable, protective feet and built-in bottom board for added strength. Web handles with padded grip. Detachable, adjustable shoulder strap.
Dimensions: 11"h x 19.75"w x 9.75"d; Approx. 2,118 cubic inches
Price: $50. Order this and other store items online here.
---
AFIO Mug with color glazed logo. Made in America. Sturdy enough to sit on desk to hold pens, cards, paperclips, and candy.
This handsome large, heavy USA-made ceramic mug is dishwasher-safe with a glazed seal. $35 per mug includes shipping. Order this and other store items online here.
---
Guide to the Study of Intelligence and When Intelligence Made a Difference
"AFIO's Guide to the Study of Intelligence" has sold out in hard-copy.
However, it is available in digital form in its entirety on the AFIO website here.

Also available on the website here are the individual articles of AFIO's history project "When Intelligence Made a Difference" that have been published to date in The Intelligencer journal. More articles will be forthcoming in future editions.
---
Disclaimers and Removal Instructions
Weekly Intelligence Notes (WINs) are commentaries on Intelligence and related national security matters, based on open media sources, selected, interpreted, edited and produced for non-profit educational uses by members and WIN subscribers.
REMOVAL INSTRUCTIONS: We do not wish to add clutter to inboxes. To discontinue receiving the WINs:
a) IF YOU ARE A MEMBER - click here: UNSUBSCRIBE and supply your full name and email address where you receive the WINs. Click SEND, you will be removed from list. If this link doesn't open a blank email, create one on your own and send to afio@afio.com with the words: REMOVE FROM WINs as the subject, and provide your full name and email address where you are currently receiving them.
b) IF YOU ARE NOT A MEMBER, and you received this message, someone forwarded this newsletter to you [contrary to AFIO policies]. Forward to afio@afio.com the entire WIN or message you received and we will remove the sender from our membership and distribution lists. The problem will be solved for both of us.
CONTENTS of this WIN [HTML version recipients - Click title to jump to story or section, Click Article Title to return to Contents. This feature does not work for Plaintext Edition or for some AOL recipients]. If you wish to change to HTML format, let us know at afio@afio.com. The HTML feature also does not work for those who access their e-mail using web mail...however NON-HTML recipients may view the latest edition each week in HTML at this link: https://www.afio.com/pages/currentwin.htm
---
WINs are protected by copyright laws and intellectual property laws, and may not be reproduced or re-sent without specific permission from the Producer. Opinions expressed in the WINs are solely those of the editor's or author's listed with each article. Notices in the WINs about non-AFIO events do not constitute endorsement or recommendation by AFIO. AFIO Members Support the AFIO Mission - sponsor new members! CHECK THE AFIO WEBSITE at www.afio.com for back issues of the WINs, information about AFIO, conference agenda and registrations materials, and membership applications and much more!
(c) 1998 thru 2022. AFIO, 7600 Leesburg Pike, Suite 470 East, Falls Church, VA 22043-2004. Voice: (703) 790-0320; Fax: (703) 991-1278; Email: afio@afio.com
---
About AFIO | Membership Renewal | Change of Address | Upcoming Events | Chapter Locations | Corporate/Institutional Memberships | Careers in Intelligence Booklet | Guide to the Study of Intelligence | Intelligencer Journal | Weekly Intelligence Notes | To Make A Donation | AFIO Store | Member-Only Section | Code of Ethics | Home Page
Click here to return to top.
---