---
Section I - INTELLIGENCE HIGHLIGHTS
Russia Just Threatened To Destroy Ireland And Britain With A Nuclear Tsunami - Forbes, 3 May 2022
If the British continue to send weapons to Ukraine, then Britain – and Ireland – face destruction by a nuclear tsunami.
That's the unmistakable message from Russian media, which recently ran two animated videos depicting nuclear strikes on the United Kingdom and the Republic of Ireland.
The videos, which ran on state-owned television channel Russia-1, were narrated by Dmitry Kiselyov, a television presenter known as "Putin's mouthpiece." The first video shows a submarine launching a Poseidon, Russia's notorious thermonuclear-armed torpedo designed to create a giant radioactive tsunami that destroys enemy coastal cities.
Article here
Video here
Also see: "Russian TV warns Britain will be 'drowned in radioactive tsunami' missile strike" - Metro (UK), 2 May 2022
Also see: "Ireland condemns Russian TV for nuclear attack simulation" - The Guardian, 3 May 2022

Russian War Report: New fires and alleged sabotage operations across Russian territory - Atlantic Council, 3 May 2022
Over the past several days, numerous strategic facilities on Russian territory have caught fire. The reason of the fires in most cases were not officially confirmed, though many of them are suspected to be sabotage operations. At the same time, Siberia is experiencing massive seasonal wildfires, which Russia has lacked enough manpower to keep under control.
On May 3, videos surfaced showing a massive warehouse caught fire in Bogorodskoye, northeast of Moscow. Russia's Ministry of Emergency Situations also provided photos showing the scale of the fire, which reportedly spanned an area of more than three hectares. The warehouse was reportedly leased by the Prosveshchenie publishing house, which manufactures most of Russia's school textbooks. That same day, another video showed a polyethylene waste storage area burning in the region of Krasnoyarsk. The fire, which reportedly spanned around 500 square meters, was also covered by Kremlin media.
Report here
Also see: "Iran sanctions raise doubts about the success of economic pressure on Russia" - Atlantic Council, 3 May 2022

Mossad allegedly uncovered Iranian plot to kill Israeli, American officials abroad - IntelNews, 2 May 2022
Israel's Mossad Intelligence Agency allegedly foiled a plot by Iranian intelligence to send assassins abroad and kill an Israeli diplomat, an American military official and a French reporter, according to reports. The information about the alleged plot first surfaced late last week in the Iran International News Channel, a British-based Iranian news agency, which is opposed to the government in Tehran. The news agency claimed that the plot had been organized by the Quds Force, the paramilitary wing of the Islamic Revolutionary Guards Corps.
Shortly after news of the alleged plot emerged, Israeli media reported the existence of a video of an Iranian man who identifies himself as Mansour Rasouli (or Rassouli). In the video, the man claims to be a member of Unit 840, the part of the Quds Force that plans and executes operations overseas. He also claims that he was paid $150,000 to plan the assassination of an Israeli consular official in Istanbul, Turkey, as well as an American military general stationed in Turkey. A third target for assassination was a Jewish French journalist. The names of the alleged targets are not known. He adds that he had planned to carry out the assassinations with the use of networks of drug smugglers.
Article here
Also see: "Russia targeted by unprecedented wave of cyber-attacks, experts say" - IntelNews, 3 May 2022

Microsoft Issues Report of Russian Cyberattacks against Ukraine - Microsoft Digital Security Unit, 27 Apr 2022
Special Report: Ukraine - PDF
An overview of Russia's cyberattack activity in Ukraine
This report details the cyber activity Microsoft has observed as part of the war in Ukraine, and the work we have done in collaboration with Ukrainian cybersecurity officials and private sector enterprises to defend against cyberattacks. Microsoft's ongoing, daily engagement establishes that the cyber component of Russia's assault on Ukraine has been destructive and relentless. The purpose of this report is to provide insights into the scope, scale, and methods of Russia's use of cyber capabilities as part of the largescale "hybrid" war in Ukraine, to acknowledge the work of organizations in Ukraine defending against persistent adversaries, and to provide strategic recommendations to organizations worldwide.
21-page PDF Microsoft Report here

ODNI Releases Annual Intelligence Community Transparency Report - ODNI, 29 Apr 2022
The Office of the Director of National Intelligence (ODNI) released the Annual Statistical Transparency Report (ASTR) regarding the Intelligence Community's (IC) use of National Security Surveillance Authorities for 2021. The release of the report is consistent with the Foreign Intelligence Surveillance Act of 1978 (FISA), as amended (codified in 50 U.S.C. § 1873(b)), and the IC's Principles of Intelligence Transparency.
38-page PDF Report here
Also see: "Annual Statistical Transparency Report - Calendar Year 2021" - ODNI, 28 Apr 2022
Announcement here

Biden Has Two Thirds of a Russia Policy - The Bulwark, 3 May 2022
They've identified the problem and set an objective, now they just need a solution.
Secretary of Defense Lloyd Austin commented last week that the U.S. objective in Ukraine is to "see Russia weakened to the degree that it can't do the kinds of things that it has done in invading Ukraine." This was the first time a senior administration official had enunciated a realistic objective in Russo-American relations. Until the beginning of the war, the administration's goal was "strategic stability." But given that the administration never had a plan to achieve this, it was less of a policy than a wish.
In the first weeks of his administration, Joe Biden labeled Vladimir Putin a "killer," but in the first year of his presidency, he seemed more intent on ignoring Putin than confronting him. It appears that inside the administration, Secretary of State Antony Blinken's assessment that Russia remained a dangerous power was overruled in favor of the arguments made by senior political appointees in Pentagon and Jake Sullivan, the president's assistant for national security affairs, who wanted to table Russia policy to focus on China.
Article here

CIA Chief Met Saudi Crown Prince Last Month in Push to Mend Ties - WSJ, 3 May 2022
Mid-April visit yielded a 'good conversation, better tone,' says a U.S. official.
CIA Director William Burns made an unannounced trip to Saudi Arabia last month to meet with Crown Prince Mohammed bin Salman, U.S. and Saudi officials said, as the Biden administration pushes to repair ties with a key Middle East security partner.
The visit took place in mid-April in the coastal city of Jeddah, where the Saudi leadership spent much of the Islamic holy month of Ramadan. While details of what the two men discussed weren't available, recent sources of U.S.-Saudi tension include oil production, Russia's invasion of Ukraine, the Iran nuclear deal and the war in Yemen.
"It was a good conversation, better tone than prior U.S. government engagements," one American official said of the top U.S. spy's meeting with Prince Mohammed, who runs Saudi Arabia's daily affairs on behalf of his 86-year-old father, King Salman.
Article here

Leaked Documents From Facebook Indicate Engineers Have Lost Control of User Data, Can't Keep Up With International Privacy Regulations - CPO Magazine, 2 May 2022
Facebook grew to be a $500 billion enterprise almost entirely on its mass collection of user data and application of it in targeted advertising. The sprawling advertising juggernaut is plugged into tens of millions of websites and apps, and may have now grown to the point that its own engineers cannot keep track of it all. Leaked documents indicate that the company is struggling to keep up with privacy regulations around the world, primarily because it cannot identify exactly where data goes once it enters the system.
... a Facebook engineer laments the international privacy regulations the company is now subject to, describing them as a "tsunami." Facebook has the most legal trouble with the EU's General Data Protection Regulation (GDPR), but now faces some sort of compliance requirement in over 100 countries and is seeing a patchwork of state regulations emerge in its own....
Article here

Jordan Palace Intrigue Worries the Region and the United States - IntelBriefs, 29 Apr 2022
Tensions between Jordan's King Abdullah II and his half-brother, formerly the Crown Prince, could potentially destabilize a key actor and U.S. ally in the Middle East.
Hamzah bin Hussein's renunciation of his title of "prince" illustrates that his rift with King Abdullah was not resolved in 2021, as the Kingdom had previously indicated.
The rift within the royal family reflects broader schisms among other Arab states over the Israeli-Palestinian conflict and other issues.
Major instability in Jordan could threaten the ability of the U.S. to project power and conduct ongoing operations in the region.
In early April, Prince Hamzah bin Hussein, the outspoken half-brother of Jordan's King Abdullah II, announced via Twitter that he had relinquished the title of Prince. Both are sons of King Hussein, who ruled Jordan for nearly a half-century before his death in 1999. Hamzah's mother is the well-known Queen Noor, who is a prominent figure in the United States and Europe. Prior to his death, King Hussein had named Abdullah as his successor and Hamzah to be Abdullah's heir apparent. However, in 2004, King Abdullah removed Hamzah as Crown Prince, substituting his own son as heir apparent. The long-dormant rift between the brothers erupted in April 2021 when King Abdullah accused Hamzah of colluding with regional powers and some Jordanian officials to seize power. Hamzah was placed under house arrest; 16 Jordanian figures were detained but not charged; and two high-ranking figures—Bassem Awadallah, a former ambassador to Saudi Arabia, and Sharif Hassan bin Zaid, a cousin of the king—were put on trial.
Article here
Also see: "Taking Stock of the Wagner Group's Expanding Footprint in Africa" - IntelBriefs, 2 May 2022

---
Section II - IC PODCASTS, COMMENTARY, BLOG UPDATES
Former CIA Officer and Congressman Will Hurd on Immigration, Political Division, and Adapting to Advanced Technologies — interviews by Former Acting D/CIA Mike Morell
Intelligence Matters: A CBS News original national security podcast hosted by former CIA acting director and CBS News national security contributor Michael Morell. Morell is crisp, precise, cautious, fair, avoids political slant, and provides remarkable insights. Not to miss.


The most recent "Intelligence Matters" podcasts/interviews by or with Mike Morell:
Apr 27 | Former CIA Officer and Congressman Will Hurd on Immigration, Political Division, and Adapting to Advanced Technologies
In this episode, Michael Morell speaks with Will Hurd, a former CIA officer and Republican Congressman from Texas who served on the House Intelligence Committee. Morell and Hurd, who is the author of the new book, "American Reboot: An Idealist's Guide to Getting Big Things Done," discuss a range of domestic challenges - including immigration, political division, and adapting to advanced technologies - that may pose broader national security threats. They also discuss the U.S. policy toward Ukraine amid Russia's invasion and America's preparedness for long-term competition with China.

Other recent "Intelligence Matters" podcasts to stream or download:
Apr 20 | Former CIA DDir John McLaughlin on Russia's World-Changing War
Apr 13 | Top State Department Intelligence Official Brett Holmgren
Apr 06 | Global Effects of Russia's War in Ukraine: Oil and Energy Expert Mark Finley
Mar 30 | WMD Risks in Ukraine: Former Senior CIA Operations Officer Rolf Mowatt-Larssen
Mar 23 | Nuclear Confrontations with Moscow: Author Brian Morra
More about Intelligence Matters by Michael Morell here. Podcasts also available here.
---
Risks of Drone Attacks at Home, Google's Odd Gmail Algorithms - Stewart Baker, Others at Steptoe Cyberblog
Cyberblog by Steptoe & Johnson LLP — By Stewart Baker [Chairman, AFIO]
Episode 405: Google's Spamgate released 2 May 2022
Topics include: New report -- Google's Gmail algorithm sent 66% GOP campaign emails to spam boxes while doing so to less than 10% of Dem messages. Jane Bambauer refutes excuses Google offers. Neither Outlook nor Yahoo! show similar pattern. Tatyana Bolton blames Google's algorithm. Will Google explain in press, to FEC, in court, or in front of Congressional investigators after next election? Jordan Schneider on China's cyber policies: Shanghai lockdowns are tanking economy, producing online dissent, yet unchecked omicron is scary prospect. Russian-Ukrainian war: Russia unaccustomed to being hacked but is making extensive use of cyberattacks in Ukraine. The ODNI's intelligence transparency report: Michael Ellis and Stewart Baker find the FBI conducted "up to" 4 million searches for U.S. person data under section 702 of FISA -- is it "alarming or meaningless"? Elon Musk and Twitter: how much leverage will China now have? Should Musk have criticized Twitter's content moderators for blocking Hunter Biden laptop story? Lots of doubt Musk will do half the things he thinks or hints he will. European laws set the bar of what can be said in public square. A new EU court decision opens door to class actions to enforce European privacy law without regard for jurisdictional limits. Europe's Digital Services Act is "mother lode of crazy," filled with wild provisions. Report reveals Amazon uses Alexa speaker data exactly the way you'd expect it to. Latest move in prosecution of Uber's former Chief Security Officer. Colorado's new privacy law. Much-needed new authorities sought by Biden Administration to address the risks of drone attacks here at home. .... More topics covered. Article and podcast here
Some Prior Conversations:
Episode 404: Why Does Google Hate Mothers?
Episode 403: Confirmation Bias Meets Ukraine War and Elon Musk
Episode 402: Rupert Murdochizing the Internet
Episode 401: All at Sea: Maritime Cybersecurity
Episode 400: Transatlantic Privacy Threepeat
---
Oligarch Deaths were Not Suicides; Swap Betrays Whelan Family — more from Inside the SCIF

Inside the SCIF by JJ Green, WTOP - Issue #161, 28 April has details on... Breaking news on Ukraine Invasion; Whelan Family Betrayed by Swap for Reed and not Whelan; Biden Seeks Another $33B for Ukraine; House Crafts Lend-Lease Bill to Aid Ukraine; Oligarch Deaths Were Not Suicides claims Gas Exec; Putin's Chatter on Launching Tactical Nuke - and Might be in Water not Land; What "Winning" Might Mean to Russia; Australian Spy Agency Involved in Solomon Islands Leak - Seeks to Halt Deal; U.S. Russian Intel Arranged Attack on Nobel Laureate; more.

Target USA Podcast 329 was on: Russian opposition figure Vladimir Kara-Murza may face years in prison
His wife Evgenia Kara-Murza explains why a 15-day jail term over a bogus charge might end up being much, much longer..
And "The Hunt" explored: Russia accused of using terrorism in its war on Ukraine
JJ Green interviews former CIA covert operative Robert Baer who says the Wagner Group, a private military contractor, is suspected of terrorist activities.
---
Hijacking of U.S. Spy Satellites... from Jeff Stein's provocative - award-winning - "SpyTalk" series on Substack...

Apr 28: "Spy Satellite-Jackings in Space?" - Jeff Stein
US adversaries could soon hijack spy satellites, warns former head of the National Geospatial-Intelligence Agency
Apr 23: "Gaslit's Wonderfully Warped Watergate" - Peter Eisner
Julia Roberts, Sean Penn light up a comic take on the dark Nixon scandal
Apr 22: "How Trump Gamed Ukraine: The Payoff For Putin" - Frank Snepp
From delayed aid to rigged 'peace' deals, the Trump legacy helped set Kyiv up for the kill
Apr 21: "Putin's 'Plan B' for Ukraine: a Trump Blueprint?" - Frank Snepp
Trump insiders and Putin operatives conjured a Russian backdoor takeover for Ukraine
Apr 20: "A Timeless Spy Thriller From Eastern Europe" - Peter Eisner
William Maz's Cold War-era 'Bucharest Dossier' eerily evokes today's crisis with Russia

---
US/NATO Arms to Ukraine Cause Moscow to Threaten Escalation - Latest Insights from Jack Devine of Arkin Group
The Arkin Group's Apr 28 "In Other News" letter to private clients by former CIA Deputy Director, Operations... Officer Jack Devine features...
No easy victory in sight for Putin as the Ukraine-Russia war reverberates across the world.
As the West and NATO allies provide heavier arms to Kyiv, Moscow threatens to escalate the conflict.
Follow link here to read analyses and predictions given to their private clients on the topics from last week. There sometimes is a delay of seven days before the above topics will appear at this link.
---
Section III - BROUGHT TO OUR ATTENTION BY MEMBERS
Photos appear to show Putin's top propagandist at 5-star Dubai resort hours after threatening a nuclear strike on the UK - Business Insider, 3 May 2022
Photos purport to show leading Russian state TV host Dmitry Kiselyov on vacation at a luxury Dubai resort.
Images of Kiselyov, known as "Putin's mouthpiece," were posted to Telegram by an account tracking Russian censorship.
Kiselyov had threatened a nuclear strike on the UK hours before his reported arrival.
Photos posted to social media purport to show President Vladimir Putin's chief propagandist, Dmitry Kiselyov, vacationing at five-star resort in Dubai hours after threatening the West with a nuclear strike on TV.
Several photos of Kiselyov, the lead host on the state-run Russia-1 network who is known as "Putin's mouthpiece," were posted to Telegram on Monday by Moscow Laundry, an account documenting Russia government censorship.
Kiselyov arrived in Dubai on Monday and has plans to visit boutiques and eat at Michelin-starred restaurants, the account said, without giving further details.
Article here

North Korea's Next Nuclear Test: How Big Could It Be? - 38 North, 29 Apr 2022
As North Korea continues to excavate a new portal (entrance) approximately 50 meters east of the original (now demolished) South Portal, there is wide speculation that North Korea could conduct a nuclear test soon. Based on the terrain, geology, topography, and suspected tunnel schematics, the two drifts at this southern tunnel complex are estimated to be capable of containing explosions around 50 to 120 kilotons, respectively.
Article, charts, photos here

NGA Will Take Over Pentagon's Flagship AI Program - Defense One, 25 Apr 2022
Agency also sending new special spy drones to Eastern Europe.
The National Geospatial Agency will take over Project Maven, the Pentagon's key artificial intelligence program designed to identify individual objects out of a massive amount of surveillance data, NGA's outgoing commander, Vice Adm. Robert Sharp, said Monday.
Referring to the Pentagon's most recent budget request, Sharp pointed out that "NGA gains operational control of Project Maven's [geographical intelligence] AI services and capabilities from the office of undersecretary of defense for intelligence that includes responsibility for labeled data, AI algorithms, testing, [and] evaluation capabilities."
Article here

Beware - Video Conferencing Apps Sometimes Ignore the Mute Button - Schneier on Security, 29 Apr 2022
New research: "Are You Really Muted?: A Privacy Analysis of Mute Buttons in Video Conferencing Apps": ...While access to a device's video camera is carefully controlled, little has been done to ensure the same level of privacy for accessing the microphone....what happens to the microphone data when a user clicks the mute button in a VCA...some continuously monitor the microphone input during mute...we implement a proof-of-concept background activity classifier and demonstrate the feasibility of inferring the ongoing background activity during a meeting — cooking, cleaning, typing, etc. We achieved 81.9% macro accuracy on identifying six common background activities using intercepted outgoing telemetry packets when a user is muted.
Results: NEVER assume you are muted.
Article here
Also see: "Muting your mic reportedly doesn't stop big tech from recording your audio" - We recommend using the double-mute technique - in Neural Newsletter, TheNextWeb

Our military and intelligence leaders are failing us - WashTimes, 2 May 2022
Counting equipment and ignoring the fighting spirit of a military force
Americans trust their military to keep them safe, but the last several months have raised serious questions about the quality of our "experts" in the senior ranks of the military and the intelligence community.
These senior officials are tasked with waging the war before the war. They must assess the strength of our own forces as well as those controlled by potential adversaries. When we enter a conflict, it's our military intelligence officials who guide our decisions on where and how to fight, inform our military strategy and make critical decisions along the way in support of our victory.
Unfortunately, our intelligence officials have made the same blundering error twice in the last year, once in Afghanistan and again in Ukraine. This error cost lives and showed that the people we've put in charge of making these assessments don't understand the factors that lead to victory or defeat.
Article here

Russia claims Israel supports neo-Nazis in Ukraine after Lavrov-Hitler flap - Jerusalem Post, 3 May 2022
The claim comes a day after Israeli leaders lambasted the Russian foreign minister for claiming Hitler had Jewish origins.
Israel supports neo-Nazis in Ukraine, the Foreign Ministry in Moscow claimed on Tuesday, a day after leaders in Jerusalem lambasted Russian Foreign Minister Sergey Lavrov for claiming Hitler had Jewish origins.
The accusation also followed the Israeli Foreign Ministry summoning Russian Ambassador to Israel Anatoly Viktorov to a meeting with Deputy Director-General for Eurasia Gary Koren, and the sides agreed to no longer discuss the matter in public, according to a diplomatic source.
Despite that, the Russian ministry said in a statement that Foreign Minister Yair Lapid's comments condemning Lavrov were "anti-historical," and "explain to a large extent why the current Israeli government supports the neo-Nazi regime in Kyiv."
Article here
Also see in JPost: "Study suggests Adolf Hitler's paternal grandfather was Jewish -- Hitler's right hand Hans Frank claimed to have discovered that the Fuhrer's grandfather was indeed Jewish" - JPost, 8 Aug 2019
Also see: "Russia says Israel supports neo-Nazis in row over Ukraine" - Reuters, 3 May 2022

Give Credit Where It's Due - Naval Cryptanalysts - John Prados in Naval History Magazine, June 2022
While the contributions U.S. codebreakers made to victory at Midway are well known, cryptanalysts played a similarly important—though less appreciated—role in determining Japanese intentions leading up to the Battle of the Coral Sea.
Eighty years ago, Charlie Rowland was serving as intelligence aide to the U.S. military attaché to Australia when the Battle of the Coral Sea was fought in waters off the southern continent. The 4–8 May 1942 naval clash became the first in which the contending warships never saw one another. Ruminating with a Coral Sea veteran in the wake of the battle's 50th anniversary, Rowland commented that God had had a big hand in turning the outcome in the Allies' favor.1
In fact, the extraordinary battle featured no shortage of oddities. They include Japanese scout planes misidentifying a U.S. fleet oiler as an aircraft carrier, after which she was duly attacked by carrier planes. Crippled by seven bomb hits, eight near misses, and a crashed aircraft, the oiler stayed afloat for four days;...
Article continues here

VIDEOS, PODCASTS, SPECIAL REPORTS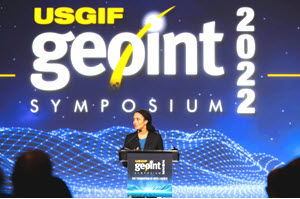 ODNI, IC partners explore "GEOINT: The Foundation of Intelligence" during GEOINT 2022 Symposium
Principal Deputy Director of National Intelligence Dr. Stacey Dixon delivered keynote remarks to a full house on April 26.
Dixon spoke about the "fusion of INTs," or intelligence collection disciplines and the importance of collaboration between the public and private sectors to take GEOINT and Intelligence Community capabilities to the next level.
Dixon said that Office of the Director of National Intelligence was created 17 years ago to encourage collaboration and reduce the hoarding of information.
A few brief audio clips from the conference are here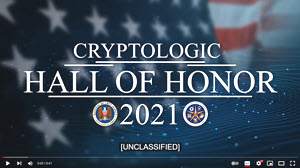 2021 Cryptologic Hall of Honor Ceremony Highlight - NSA, 28 Apr 2022
Five innovators in the field of American cryptology were recently inducted into NSA's Cryptologic Hall of Honor. Joseph Gilligan Jr. and Jack Mortick from NSA and Clifford Cocks, James Ellis, and Malcolm Williamson from GCHQ were recognized by GEN Paul M. Nakasone, Commander, U.S. Cyber Command, Director, NSA/Chief CSS, and George Barnes, Deputy Director, NSA, for their pioneering accomplishments — which led them to be placed alongside 99 other members of the Cryptologic Hall of Honor and to become the first class to be awarded the NSA Public Service Medallion.
Video of 5 minutes here

Russian TV Segment On Poseidon Nuclear Torpedo Destroying Britain Is Misleading - Covert Shores, 1 May 2022
A segment aired on Russia-1, a state-owned TV channel, appears to be aimed at a British audience. The video amounts to a threat, showing how the Poseidon nuclear-armed torpedo could be used to destroy Britain. Wipe if off the map, if the graphic is to be believed.
Poseidon is to be taken very seriously. But this video should not. It contains errors and repeats unsubstantiated claims and hyperbole.
Article and Video here

Boston University Army ROTC Honored the Late William Buckley, CIA, 1983 Chief of Station Lebanon - 29 Apr 2022
Professor John D. Woodward Jr. informed us that Boston University honored William Buckley Friday, 29 April 2022. He was inducted into the BU Army ROTC Hall of Fame at the annual ROTC awards banquet. Army LTC (Retired) Lee Stewart, who served with Buckley in Beirut, came from Arizona to give the induction speech. Buckley died in the line of duty at the hands of Iranian-backed terrorists in 1985. According to the CIA's official account, Buckley "volunteered to serve as the CIA Station Chief in Lebanon following the 1983 Beirut Embassy bombing, the deadliest attack in CIA history. Underscoring his bravery, Bill took the assignment, acutely aware of Beirut's high threat environment." Islamic jihadists, acting at the behest of Iran, kidnapped Buckley in Beirut on March 16, 1984. They held Buckley captive for the next 444 days during which he was tortured and denied medical care, which ultimately caused his death in June 1985.
Full report with photos of ceremony here


ODNI - IARPA HAYSTAC Proposers' Day - Part I and Part II (Lightning Talks) - ODNI, 28 Apr 2022
The HAYSTAC Proposers' Day meeting was held on 22 March 2022. It aims to develop novel capabilities that produce large-scale microsimulations of fine-grained human movement and create AI reasoning engines capable of both identifying abnormal movement trajectories and generating normal ones. Technical approaches will characterize what makes a given activity detectable within the exploding volumes of available human movement data, establishing the scientific foundation connecting data, movement, and the expectation of privacy. To learn more about IARPA and its research, go to www.iarpa.gov.
Part I is 90 minutes here
Part II is 60 minutes here

Mentoring women in national security and bringing new leaders into government: Colonel Candice Frost - Government Matters, 1 May 2022
Colonel Candice Frost, commander of the Joint Intelligence Operations Center at U.S. Cyber Command, discusses how her command is helping bring more women leaders into government and what to consider when looking for a mentor.
Video of 5 minutes here

---
Section IV - Books, Research Requests, Jobs, Obituaries
Books — Newly Released, Overlooked, Forthcoming
How to Prevent the Next Pandemic
by Bill Gates
(Knopf Books, May 2022)
A thoughtful exploration of how lessons learned from Covid-19 can inform future global public health policies. Spells out steps for preventing future pandemics, among them creating a global task force dedicated to doing so, a proposition he compares to fire prevention measures in the US, noting that local governments spend $50 billion per year on that service. Gates's proposed team (named GERM, for global epidemic response and mobilization) would be managed by the WHO and include about 3,000 staffers at an annual cost of around $1 billion, and the group would be responsible for "watching out for potential outbreaks, raising the alarm when they emerge, helping to contain them... and standardizing policy recommendations." Other ideas floated include improved detection of viral outbreaks, greater funding of vaccine research, and closing the gap in access to healthcare between the first and third worlds. Gates is realistic about what he's up against ("it will be hard to get the right... level of funding"), but he does a good job of making GERM's $1 billion price tag seem reasonable, framing it as "less than one-one-thousandth of the world's annual spending on defense." BUT...overlooks lab-created viruses and other diseases which leak and are then hidden and denied for weeks and months, obfuscating if a virus has gotten loose, how it might have happened, who might be patient zero, and lying and avoiding all inspections. Even killing doctors who release early warnings of the virus, as happened in China to Li Wenliang who gave early warning of "coronavirus" and "Wuhan Virus" in Wuhan and paid with his life. How will Gates's WHO/GERM overcome dishonest countries stalling, scapegoating, and dodging discovery...and then blame?
Book may be ordered here
---
Child Zero [fiction]
by Chris Holm
(Mulholland Books, May 2022)
Could a future pandemic be exponentially worse that Covid-19? Holm (Red Right Hand) answers yes in this alarmingly plausible thriller. Public health officials dismiss a dramatic global increase in bacterial infections resistant to antibiotics, initially unaware the phenomenon results from the release of an ancient virus from the permafrost due to global warming. The virus infects bacteria across the globe in weeks and leaves medicine helpless as the new combinations render antibiotics not only obsolete but dangerous because continued use of them risks creating an even deadlier viral variant. The collapse of the "antibiotic era" means the resurgence of dormant diseases, as well as the end of surgical implants and organ transplants, since the risk of postoperative infections is too great. The crisis leads to the creation of an ultra-powerful American agency, the Department of Biological Security, which mandates citizens to report anyone suspected of having a high fever.
It began four years ago with a worldwide uptick of bacterial infections: meningitis in Frankfurt, cholera in Johannesburg, tuberculosis in New Delhi. Although the outbreaks spread aggressively and proved impervious to our drugs of last resort, public health officials initially dismissed them as unrelated. They were wrong. Antibiotic resistance soon roiled across the globe. Diseases long thought beaten came surging back. The death toll skyrocketed. Then New York City was ravaged by the most heinous act of bioterror the world had ever seen, perpetrated by a new brand of extremist bent on pushing humanity to extinction. Detective Jacob Gibson, who lost his wife in the 8/17 attack, is home caring for his sick daughter when his partner summons him to a sprawling shantytown in Central Park, the apparent site of a mass murder. Jake is startled to discover that, despite a life of abject squalor, the victims died in perfect health—and his only hope of finding answers is an eleven-year-old boy on the run from some very dangerous men.
Book may be ordered here
---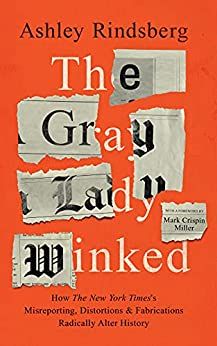 The Gray Lady Winked: How the New York Times's Misreporting, Distortions and Fabrications Radically Alter History
by Ashley Rindsberg
(Midnight Oil Publishers, May 2022)
"The New York Times is by far the most influential newspaper in the world and thus receives far too little journalistic scrutiny due to its power to affect careers. Any book that casts a critical eye on the Paper of Record's history, as this book does, is performing a valuable service." — Glenn Greenwald, Journalist
"For 99 years-since a 1922 description of Hitler as someone 'actuated by lofty, unselfish patriotism'—it has labored under the shadow of its dynastic owners' triad of problems: capitalist guilt, Jewish self-hatred, and an ambition for power, wealth, and status. — Daniel Pipes, President, Middle East Forum
Think a newspaper can't be responsible for mass murder? Think again. As flagship of the American news media, the New York Times is the world's most powerful news outlet. With thousands of reporters covering events from all corners of the globe, the Times has the power to influence wars, foment revolution, shape economies and change the very nature of our culture. It doesn't just cover the news: it creates it. Rindsberg pulls back the curtain on this illustrious institution to reveal a quintessentially human organization where ideology, ego, power and politics compete with the more humble need to present the facts. Offers readers a look at the New York Times's greatest journalistic failures, which changed the course of history. How its World War II Berlin bureau chief, a known Nazi collaborator, skewed coverage in favor of the Third Reich for over a decade. Its notorious coverup of the Ukraine Famine, a genocide committed by Stalin, showing that it was the newspaper's owners who directed the coverup in order to advance their own financial and ideological interests. The "1619 Project," a cynical, ideologically driven attempt to revise American history by rooting the nation's birth in slavery instead of liberty. An essential look at the tangled relationship between media, power and politics in a post-truth world told with novelistic flair to reveal a uniquely powerful institution's tortured relationship with the truth. Presents a cautionary tale that shows what happens when the guardians of the truth abandon that sacred value in favor of self-interest and ideology—and what this means for our future as much as for our past.
Book may be ordered here

---
Author Asks If You Know Of "Olive Yang" (Imprisoned for CIA Operation in Burma), or Dutch Brongersma, Young Family, Bill Lair, Others in Burma/Laos
I'm Gabrielle Paluch, a journalist who worked for VOA in Burma, and now writing about Olive Yang for a book to be published next year.
Am seeking more details about Olive Yang, beyond what I have previously published here in the obituary.
With my deadline is approaching, I would appreciate assistance from any AFIO members who have information on Olive's past as an intelligence asset and political operative, as well as a businessperson, and member of a noble family.
Brief summary: Olive Yang (Yang Jinxiu, "Hairy Legs," Miss Yang Number Two) was a Sino-Burmese caravan trader who went to prison after transporting CIA-supplied weapons during Operation Paper in 1951. Olive built an opium business empire by working together with KMT networks, recruited anticommunist guerillas into their ranks, and seized power after her chieftain brother abdicated in 1959. Until her arrest in 1963, she continued to cooperate with KMT and other anticommunist guerilla forces supported by the CIA, and was said to control all opium routes from Laos to Burma at one time. Olive was said to have also provided intelligence for the listening posts in WA State, but primarily acted as a critical member of the opium logistics arm for the KMT, and also as a recruiter.
I was wondering if any AFIO participant could tell me more about:
-Olive Yang's cooperation with the Young family (specifically Gordon Young in the 1950s, and then Bill Young after 1958)
-Olive Yang's training through CIA-organized counterinsurgency programs in northern Thailand implemented by Bill Lair and Bill Young
-Olive Yang's cooperation with Vang Pao (Laotian general whose Hmong warriors cooperated with the CIA)
-Olive Yang's recruitment of anti-communist guerillas in 1959 on the heels of the uprising in Tibet
-Anybody who may have known Dutch Brongersma
Please do not hesitate to reach out at gabrielle.paluch@gmail.com or to call me at 310 779 2607
WANTED: Sources for Research Exploring OSINT's Utilities in Counterterrorism
Terrorism analyst and open source intelligence (OSINT) specialist Michael S. Smith II is conducting PhD research focused on OSINT's utilities in counterterrorism initiatives. Supervised by faculty in the Department of War Studies at King's College London, this research aims to improve understandings of how OSINT has and could be utilized to manage threats posed by al-Qa'ida, ISIS and their supporters. If you are a current or retired intelligence, defense, or law enforcement professional, or a policymaking professional who may be able to contribute, Mr. Smith would greatly appreciate an opportunity to share more information about his PhD research project and ways that you might be able to contribute to this research.
Interested parties may contact Mr. Smith via the contact form on his personal bio site, www.terrorismanalyst.com, or at michael.smithii@kcl.ac.uk
Call for Papers by "International Journal of Intelligence and Counterintelligence"
Member Jan Goldman, IJIC's Editor, has issued a Call for Papers on the following two topics:
Seeking Director of Global and National Security Programs - Univ of New Mexico
The University of New Mexico (UNM) invites applications for the part-time (.50 FTE) position of Director of Global and National Security Programs. This position will be for four years with the possibility of renewal and will report to the Office of the Provost and Executive Vice President for Academic Affairs.
UNM's Global and National Security Policy Institute (GNSPI) grew out of a perceived need for greater coordination among international security-related STEM, social science, law, and humanities fields. GNSPI developed a Professional Masters of Science Degree in Global and National Security (PMSGNS) based on intensive 8-week modules designed for working professionals seeking interdisciplinary education on security policy questions, broadly defined. The program is of particular interest to technical professionals whose duties or career goals extend to addressing broad policy issues that are inherently interdisciplinary. GNSPI holds an annual symposium and other events that promote dialogue among academics and practitioners on global security issues and emerging challenges.
UNM also developed an undergraduate-focused Intelligence Community Center for Academic Excellence (IC-CAE), that offers a certificate in National Security and Strategic Analysis, as well as a Global and National Security concentration under UNM's interdisciplinary Bachelors of Integrative Studies and Innovation degree program. The Director of Global and National Security Programs will oversee both the graduate and undergraduate programs, in coordination with the Deans of participating colleges and the Dean of Graduate Studies. Please see the position posting here.
Full-Time Assistant Professor of Criminal Justice (Intelligence Studies) - University of North Georgia, Dahlonega, GA
Job Summary: Type: Full-Time; Posted: 02/02/2022; Category: Criminal Justice; Job ID: 238891
The Department of Criminal Justice at The University of North Georgia invites applications for a full-time, tenure-track appointment at the rank of Assistant Professor of Criminal Justice at the Dahlonega campus. This position will focus primarily on Intelligence Studies. Special attention will be given to applicants who have four or more years of practitioner experience and the ability to manage applied analytic projects. The workload may require travel across campuses, teaching at off-campus teaching sites, and online teaching.
Responsibilities: Teach four undergraduate courses per semester to include Introduction to Criminal Justice; Maintain an active research agenda in an effort to produce scholarly publications; Assist in the advising of students enrolled in Bachelor of Science Degree Criminal Justice with an Intelligence Studies Concentration; Serve on University, College, and Departmental Committees; Teaching schedule may include assignments on other campuses, evening or on-line classes.
Required Qualifications: Ph.D. in Criminal Justice is required. Intelligence Studies, Homeland Security or a closely related field is preferred; Experience teaching Intelligence Studies at the university or college level; Successful candidates should be able to teach one or more of the following courses: Introduction to Intelligence, Fundamentals of Intelligence Analysis, or Methods of Intelligence; Ability to work collaboratively with all campus constituencies.
To explore this job or to apply, do so here
Tenure-Track Assistant Professor in Intelligence, Embry-Riddle Aeronautical University, Daytona Beach, FL
Job Description: The Department of Security Studies and International Affairs (SSIA) at Embry-Riddle Aeronautical University, Daytona Beach, FL., invites candidates to apply for a tenure-track Assistant Professor position in Intelligence (GEOINT). The successful candidate should have experience in one or more of the domains related to intelligence and security with skillsets in technologies such as Geospatial Intelligence, Remote Sensing using Unmanned Aircraft Systems (UAS), satellite imagery, as well as spatial analyses using Geographic Information Systems (GIS).
The successful candidate will contribute to SSIA's interdisciplinary Homeland Security and Intelligence program. In addition, the candidate will support the department and college to help integrate technology into the existing Homeland Security & Intelligence and Global Conflict Studies undergraduate degree programs as well as other programs external to the department. Primary tasks include undergraduate teaching and research, student advising, and relationship building with external organizations and agencies. The position requires teaching flexibility to cover a variety of courses in geospatial intelligence, geographic information systems, and their applications across a broad range of intelligence and security issues. Additional duties include scholarship, professional development, committee participation, and other activities to support the Department. This is a nine-month position with the possibility of summer teaching assignments. Position available August 2022.
Qualifications: An earned doctorate in intelligence-related discipline such as Geospatial Intelligence, Security Studies, Political Science, Remote Sensing, or related field is preferred. Special attention will be given to candidates with Intelligence Community experience and demonstrated success in securing and managing applied analytic projects. Knowledge of technical as well as policy and procedural aspects of geospatial intelligence and its applications is a plus. An exceptional candidate who is ABD (with an expected completion date within six months of the hire date) will be considered.
More info or to apply
---
Julie Bray, CIA Officer
Juliana Irene Bray, 66, a CIA Officer, died of cholangiocarcinoma on 20 April 2022 in Vienna, VA.
Julie was born in Fennimore, WI. Julie was a decorated CIA officer who served her country for 34 years before retiring in 2014. She took great professional pride in her work and traveled to every continent but one during her long career.
Of her service to the nation, some former colleagues wrote: "...a consummate professional, and a person who was without fear in speaking truth to power." "...she cared too deeply about truth in a very politicized world. She spoke up no matter what the cost, though, and truly was an exemplar and role model." "Knew her in Europe division. She was a dedicated, diligent member of the Directorate and had great integrity."
She loved all her family deeply and had many caring and dear friends, whom she prized and supported. Julie was elegant, courteous, and well-educated with a life-long interest in interior design, antiques, and literature. She possessed a superb wit and sense of humor, central elements of the enduring bond between her and husband Dan. Julie adored her daughter and had no greater pleasure in life than being able to spend time with Sofie, particularly while out looking for décor and antiques.
She is survived by her husband, Dan, by a sister, a daughter, and other family.
Julie's ashes will be interred in Sandwich, MA, near her beloved beach house, in a private ceremony in May 2022. The family is planning a memorial ceremony in the Washington, DC area later in 2022.

---
AFIO EDUCATIONAL EVENTS IN COMING TWO MONTHS....
Virtual =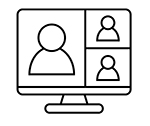 ; In-Person =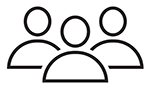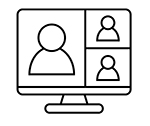 5 May 2022, 7pm CDT - Zoom - San Antonio TX Virtual AFIO Chapter Meeting featuring Bruce Riedel of Brookings Institution, and James Hughes, President, AFIO
The San Antonio Chapter of AFIO [SATX] is inviting you to a scheduled Zoom meeting which features an interview of Bruce Riedel, Director, The Intelligence Project at the Center for Middle East Policy, by AFIO President James Hughes, a former CIA Operations Officer. Mr. Riedel discusses his background and crucial work while on the National Security Council during the Iraq War. The interview was recorded Thursday, 17 September 2020.
To receive Zoom Meeting ID, Passcode, and links, contact John Franklin, President, AFIO San Antonio Chapter, at satxafio@gmail.com, or call him at 210 863-0430.
The Program is a virtual and runs approximately 30 minutes.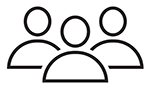 Saturday, 14 May 2022, 11:30am EDT - Indialantic, FL - AFIO Florida Satellite Chapter hosts Alex Goodale, former CIA, on "Actionable Intelligence."
The AFIO Florida Satellite Chapter hosts Alex Goodale, former career CIA clandestine officer, speaking on "Actionable Intelligence."
The event will be held at the Doubletree Hotel, Rt A1A, in Indialantic, FL. A sit down lunch will be followed by Mr. Goodale's presentation. Cost is $35.00 per person.
Inquiries to: Larry Sanford at larryfsanford@gmail.com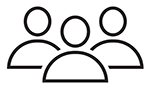 Saturday, 21 May 2022, noon - Mandarin (Jacksonville), FL - AFIO North Florida Chapter Luncheon
The meeting will celebrate the Jacksonville Bicentennial.
Our next meeting location will be in the Angler Room at the Bonefish Grill in Mandarin.
Agenda: 12:00-12:45 Social Hour; 1:00-1:05 Call to Order, Pledge, Invocation, Intro of Guests and New Members; 1:05-2:00 Luncheon; 2:00-2:15 Post-Lunch break; 2:15-3 Lightning Round and Post-Meal Discussions.
RSVP ASAP to Ken Meyer at kmeyer12@bellsouth.net. Fee: $25 pp. Check or Cash Only.
For your calendars: the chapter meetings in 2022 will all be Saturdays as follows: 21 May 2022; 13 August 2022; and 5 November 2022.
---
Other Upcoming Events from Advertisers, Corporate Sponsors, and Others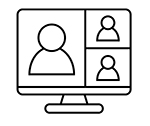 5 May 2022, 7pm EDT - Zoom Webinar - Afghanistan: A Year After - at the Hayden Center/George Mason University
Masoud Andarabi, former Afghanistan Minister of Interior and Acting & Deputy Director of its intelligence agency, the National Directorate of Security, sits down with Michael Morell and other representatives of The Hayden Center to offer his perspective on the current state of play in his homeland. Just over a year since President Biden's decision to withdraw all US forces from Afghanistan, the US ended 20 years of active combat in the country and the Afghanistan government fell to the Taliban, in rapid succession. Michael Morell, former Acting & Deputy Director of CIA will discuss these historic events with Andarabi, look at the current situation inside Afghanistan, and discuss what role the United States and its Western allies should be playing going forward.
To register, do so here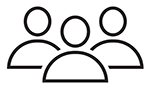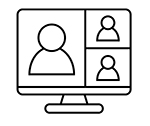 10 - 12 May 2022 - Glen Burnie, MD - National Cryptologic Foundation General Membership Meeting (GMM) & 18th CCH Cryptologic History Symposium
The 24th NCF GMM will take place on May 10th as a hybrid event with virtual attendance via Zoom and very limited in-person seating at our office in Glen Burnie, MD. Lunch will be optional for in-person attendees.
Our program will include presentations to our first corporate and individual Education Program awardees: Mr. Greg Von Lehmen and Northrop Grumman. Our featured guest speakers will be Mr. Harry Wetherbee and Ms. Betsy Rohaly Smoot. The program will also include, In Memoriam, special recognition of past staff and volunteers, and Foundation & Museum updates. Click to REVIEW THE AGENDA.
We will have signed copies of our guest speakers' books for sale for in-person attendees, as well as a rare and used book sale. Please bring cash or check for book purchases.
The bi-ennial CCH Cryptologic History Symposium will take place on May 11-12. See more about the 2022 Symposium later in this e-letter. We hope you will sign up for both programs and make it Three Days of Cryptology!
Questions? Contact Sarah L. Parsons at slpars2@nsa.gov
The Center for Cryptologic History (CCH) and the National Cryptologic Foundation (NCF) will host the 18th Cryptologic History Symposium on May 11-12, 2022. The Symposium will be held as an all virtual event via the Microsoft (MS) Teams Live Events platform. Attendees will be able to view sessions either through the MS Teams application or with a standard web browser. The theme for the 2022 Symposium is "Icons & Innovation." Click here to view the preliminary program. Registration is free, but required, and is hosted by the NCF on the NCF website. Registration opens 3 April and will close at 9pm EDT on 10 May. Learn more about the program and to register, explore those here.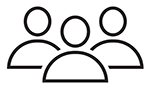 13 May 2022, 11am - 1pm - Arlington, VA - NIP Spring Red Tie Luncheon featuring VADM Frank D. Whitworth
The Naval Intelligence Professionals' Red Tie Luncheon will return to the Army Navy Country Club (ANCC), a world class venue located conveniently near Suitland and minutes from the Pentagon in Arlington, VA, with spectacular views of the Capital and abundant free valet parking.
Agenda: 11-noon No-Host Social; noon-1pm Luncheon; 1230-1pm VADM Frank D. Whitworth - Guest Speaker. VADM Whitworth is currently the director of intelligence for the Joint Staff and has been confirmed by the Senate to serve as the eighth director of the National Geospatial-Intelligence Agency which is charged with analyzing and distributing geospatial intelligence for the national security community.
At this event, we are pleased to be honoring CAPT (Ret) Dave McMunn as the Red Tie award recipient for 2022.
Event location: Army Navy Country Club, 1700 Army Navy Dr, Arlington, VA 22202
REGISTER ONLINE here
To register and pay by check, please send checks to: NIP, P.O. Box 11579, Burke, VA, 22009-1579. Please remember to include your menu entree selection - Salmon or Chicken or Vegetarian - when registering via mail.
NO WALK UPS PLEASE, RESERVATIONS DUE BY COB 6 May 2022. You do not have to be a NIP member to attend.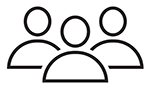 Wednesday, 18 May 2022, 5pm - N. VA. location - CIRA 1st Wine Social & Scholarship Fundraising Event
CIRA is hosting its first Wine Social & Scholarship Fundraising Event at a beautiful N. Virginia location (TBA to registrants).
Slow down and enjoy an evening with friends and former colleagues for a relaxing evening of wine, hors d'oeuvres, and music on the deck overlooking Lake XXX. This is a very casual affair, no agenda and no speeches, something of a pot luck happy hour. You bring the wine and the CIRA board members will provide the hors d'oeuvres.
Admission is $20 plus a bottle of wine. All proceeds, after the facility rental fee, will go directly to the CIRA Scholarship Fund which provides scholarships to children of Agency Officers every year.
COVID transmission rates are low in the suburbs surrounding the DC and we will take precautions to keep our CIRA colleagues safe. Hors d'oeuvres will be served on individual covered plates and we request anyone who is not fully vaccinated wear a mask.
To register log into our members-only website https://www.cira.org, go to Online Payments under the main menu on the left, scroll down the page to the 'Payment Wine Social' button and fill in your information. Credit card payment.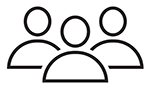 19-22 June 2022 - Treviso (near Venice), Italy - 2022 IAFIE and IAFIE-EC Conference and CFP
Theme: "Working Wicked Intelligence Challenges: Intelligence Research, Education-Training and Practice"
The 2022 CALL FOR PAPERS addresses engaging themes that combine the different Intelligence domains and disciplines with a look into the future challenges.
Read the Call for Papers to know the main Conference themes, requirements, deadline and the new IAFIE Study Group Initiative.
Those who had planned to attend and present papers at the postponed 2020 or 2021 Italy conference can resubmit their papers--or propose to present new papers--at the June 2022 Treviso-Venice Conference.
Presenters are encouraged to submit papers for publication in the Journal of Security, Intelligence, and Resilience Education (JSIRE). IAFIE announces the requirements for a peer-reviewed paper to be accepted for publication in the Call for Papers.
The Call for Papers includes details about Registration, Fees, Travel, and Accommodations along with additional tour options and partners/spouses' tour.
Conference includes a tour to Venice (free of charge) at the end of the Conference.
Event will be hosted by École Universitaire Internationale - Italy.
The Conference will take place in the territories that have witnessed the rise of the first structured Intelligence service in the world, and have always been the bridge between west and east, forefront observer of their evolution through time;
Be with us to live what freedom and Democracy are. Be with us to be a sign, a design for what freedom and democracy will be in the future.
We will meet in Treviso, near Venice, crossroad city that unites cultures, east-west, north-south for a vision of the global universe.
For more information, to respond to the CFP, or to register, do so here.
---
DATES VARY. Spy Tours in Washington DC Area: Spring has Sprung! Book a Spy-themed Tour Today
Former intelligence officers deliver tours of Washington D.C. and share unique insights on what it's like to operate in the world of espionage. Alternate dates and times or custom tours available upon request. Tours option include:
Questions or more information here or email Rosanne at rosanna@spyher.co
---
ITEMS FOR SALE AT AFIO FOR MEMBERS...including NEW ALL-BLACK SHORT-SLEEVED POLO SHIRT
Now available: Black short-sleeved polo shirts with Embroidered AFIO logo
Show your support for AFIO with our new Black Short-sleeve Polo Shirts. Shirts are shrink and wrinkle resistant of fine cotton with a soft, "well-worn, comfy" yet substantial feel. They feature a detailed embroidered AFIO seal. Get a shirt for yourself and consider as gifts for colleagues, family, and friends. Only $50 each including shipping.
Sizes for (M) men, only; Small, Medium, Large, XL, XXL, and XXXL. $50 per shirt.
You may pay by check or credit card. Complete your order online here or mail an order along with payment to: AFIO, 7600 Leesburg Pike, Ste 470 East, Falls Church, VA 22043-2004. Phone orders at 703-790-0320. Questions? Contact Annette at: annettej@afio.com.
PopSocket for cellphones or tablets
Show your support to AFIO while enjoying the convenience offered by our AFIO Logo PopSocket. The PopSocket is most commonly used as a stand and as a grip for your mobile phone or tablet; handy for taking selfies, watching videos, and for texting. The PopSocket looks like a small button or sticker which, when closed, sticks flat to your mobile device. However, its accordion-like design enables it to pop open for use. The benefits of using a PopSocket make it a must-have accessory for your mobile phone or tablet. It also aids in keeping your phone from slipping off your hand during use, falling, or breaking.
Price: $15. Order this and other store items online here.
---
Caps - Dark Navy with Navy AFIO Logo
An authentic silhouette with the comfort of an unstructured, adjustable fit. Fabric: 100% cotton. Unstructured. Fabric strap closure with adjustable D-clip. Price: $30. Order this and other store items online here.
---
Duffel Bags - Royal Blue and Black with Full Color AFIO Logo This duffel has it all when it comes to value, style and organization.
600 denier polyester canvas with polyester double contrast; D-shaped zippered entry for easy access. Front pocket with hook and loop closure. End mesh pocket Easy-access end pockets. Four durable, protective feet and built-in bottom board for added strength. Web handles with padded grip. Detachable, adjustable shoulder strap.
Dimensions: 11"h x 19.75"w x 9.75"d; Approx. 2,118 cubic inches
Price: $50. Order this and other store items online here.
---
AFIO Mug with color glazed logo. Made in America. Sturdy enough to sit on desk to hold pens, cards, paperclips, and candy.
This handsome large, heavy USA-made ceramic mug is dishwasher-safe with a glazed seal. $35 per mug includes shipping. Order this and other store items online here.
---
Guide to the Study of Intelligence and When Intelligence Made a Difference
"AFIO's Guide to the Study of Intelligence" has sold out in hard-copy.
However, it is available in digital form in its entirety on the AFIO website here.

Also available on the website here are the individual articles of AFIO's history project "When Intelligence Made a Difference" that have been published to date in The Intelligencer journal. More articles will be forthcoming in future editions.
---
Disclaimers and Removal Instructions
Weekly Intelligence Notes (WINs) are commentaries on Intelligence and related national security matters, based on open media sources, selected, interpreted, edited and produced for non-profit educational uses by members and WIN subscribers.
REMOVAL INSTRUCTIONS: We do not wish to add clutter to inboxes. To discontinue receiving the WINs:
a) IF YOU ARE A MEMBER - click here: UNSUBSCRIBE and supply your full name and email address where you receive the WINs. Click SEND, you will be removed from list. If this link doesn't open a blank email, create one on your own and send to afio@afio.com with the words: REMOVE FROM WINs as the subject, and provide your full name and email address where you are currently receiving them.
b) IF YOU ARE NOT A MEMBER, and you received this message, someone forwarded this newsletter to you [contrary to AFIO policies]. Forward to afio@afio.com the entire WIN or message you received and we will remove the sender from our membership and distribution lists. The problem will be solved for both of us.
CONTENTS of this WIN [HTML version recipients - Click title to jump to story or section, Click Article Title to return to Contents. This feature does not work for Plaintext Edition or for some AOL recipients]. If you wish to change to HTML format, let us know at afio@afio.com. The HTML feature also does not work for those who access their e-mail using web mail...however NON-HTML recipients may view the latest edition each week in HTML at this link: https://www.afio.com/pages/currentwin.htm
---
WINs are protected by copyright laws and intellectual property laws, and may not be reproduced or re-sent without specific permission from the Producer. Opinions expressed in the WINs are solely those of the editor's or author's listed with each article. Notices in the WINs about non-AFIO events do not constitute endorsement or recommendation by AFIO. AFIO Members Support the AFIO Mission - sponsor new members! CHECK THE AFIO WEBSITE at www.afio.com for back issues of the WINs, information about AFIO, conference agenda and registrations materials, and membership applications and much more!
(c) 1998 thru 2022. AFIO, 7600 Leesburg Pike, Suite 470 East, Falls Church, VA 22043-2004. Voice: (703) 790-0320; Fax: (703) 991-1278; Email: afio@afio.com
---
About AFIO | Membership Renewal | Change of Address | Upcoming Events | Chapter Locations | Corporate/Institutional Memberships | Careers in Intelligence Booklet | Guide to the Study of Intelligence | Intelligencer Journal | Weekly Intelligence Notes | To Make A Donation | AFIO Store | Member-Only Section | Code of Ethics | Home Page
Click here to return to top.
---