---
Section I - INTELLIGENCE HIGHLIGHTS
Open Source Intelligence May Be Changing Old-School War - Wired, 24 May 2022
Intelligence collected from public information online could be impacting traditional warfare and altering the calculus between large and small powers.
Open source intelligence is information that can be readily and legally accessed by the general public. It was used in war and diplomacy long before the internet—alongside information stolen or otherwise secretly obtained and closely held. But its prevalence today means what was once cost-prohibitive to many is now affordable to myriad actors, whether North Korea, the CIA, journalists, terrorists, or cybercriminals.
One consequence of widely available open source information is that anonymity is eroding, not only for ordinary civilians, but also for members of law enforcement, military, and the intelligence community. Even missing information can alert an adversarial spy service, says a former US intelligence official who spoke on background.
Article here

Kissinger Suggests That Ukraine Give Up Territory to Russia, Drawing a Backlash - NYT Live, 24 May 2022
Henry Kissinger, the polarizing 98-year-old former secretary of state who played a pivotal role in orchestrating American détente with the Soviet Union, has this advice for Ukraine: Cede territory to make peace with Russia.
Speaking via video link to the World Economic Forum in Davos, Switzerland, on Monday, Mr. Kissinger said the failure to restart negotiations with Russia and the further alienation of the Kremlin would have dire long-term consequences for stability in Europe.
Article here
Also see: "Putin is Weaponizing Grain: War Raises Famine Fears as Russia Chokes Off Ukraine's Grains" - NYT, 24 May 2022

FISA -- New Statistics Confirm the Continuing Decline in the Use of National Surveillance Authorities - Croner, Lawfare, 24 May 2022
April is "reporting season" regarding the annual activities of the U.S. intelligence community under the Foreign Intelligence Surveillance Act (FISA) with both the Office of the Director of National Intelligence (ODNI) releasing its Annual Statistical Transparency Report and the Administrative Office of the United States Courts (AOUSC) sending its mandated report on the activities of the Foreign Intelligence Surveillance Court (FISC) to Congress. A third annual report from the Department of Justice, as required by § 107 of FISA, was transmitted to Congress on April 29. In this post, I will explore details of these three reports and offer my analysis on the broader trends under FISA.
Article here

Intelligence and the War in Ukraine: Part 2 - War on the Rocks, 19 May 2022
The conflict in Ukraine provides a window of dichotomy, simultaneously highlighting the successful use of operational intelligence collection and analysis by the Ukrainian government and its allies, and the collective weaknesses within Russian collection, analysis, and decision-making. High-level intelligence sharing, the leveraging of crowdsourced open source intelligence, and sharp, flexible strategic planning have thus far provided advantages to the Ukrainians. In contrast, Russia's demonstrable weaknesses on the battlefield stem from seemingly self-imposed limitations, largely led by the bigotry of low expectations when assessing Ukrainian capabilities and morale.
Article here

The Mystery of Monkeypox's Global Spread - Wired, 24 May 2022
Initial genomic sequencing suggests the virus hasn't mutated to become more transmissible. So what explains its unprecedented rise across the world?
Although monkeypox is endemic in West and Central Africa, it is not known for being especially transmissible. It was first found in monkeys in 1958, but rodents and other small mammals are thought to be the main animal host, and the virus is most commonly transmitted through close contact between these creatures and humans, causing people to come down with a fever, as well as a telltale bumpy rash.
It can also be spread between humans—either through respiratory droplets or the body fluids of an infected person—but this tends to be less common, as monkeypox is not contagious until a person is displaying symptoms, by which point they're more likely to be convalescing and avoiding contact with others. Mateo Prochazka, an epidemiologist at the UKHSA, says some of the longest transmission chains documented for the virus are only six successive person-to-person infections.
But as the Monkeypox Tracker illustrates, clusters of cases are suddenly appearing around the globe without clear links back to endemic countries. To date, the UK has the most confirmed cases at 57, along with clusters in Portugal and Spain, but cases have also emerged as far away as Canada and Australia.
So what is going on?
Article here
Also see: Map Tracking Confirmed Cases of Monkeypox
Also see: CDC on Monkeypox
Monkeypox was first discovered in 1958 when two outbreaks of a pox-like disease occurred in colonies of monkeys kept for research, hence the name 'monkeypox.' The first human case of monkeypox was recorded in 1970 in the Democratic Republic of Congo during a period of intensified effort to eliminate smallpox. Since then monkeypox has been reported in humans in other central and western African countries.
Also see: "CHART - Explainer: What to Know About Monkeypox" - Visual Capitalist

Putin Made 'Big Strategic Mistake,' NATO Chief Says - WPost, 24 May 2022
Putin "made a big strategic mistake" in invading Ukraine, NATO Secretary General Jens Stoltenberg said Tuesday at the World Economic Forum in Davos, Switzerland, as the war reached its three-month mark with no end in sight. European Commission President Ursula von der Leyen accused Russia of "trying to trample the aspirations of an entire nation with tanks."
Meanwhile, the European Union is facing a continued hurdle in its bid to phase out imports of Russian oil: Hungary is not yet on board.
Article here

Unhinged Russian Aggression is Leading Directly to NATO Enlargement - IntelBrief, 18 May 2022
Finland's prime minister and president jointly announced Helsinki's intention to move ahead with its application for NATO, a move that, if completed, would be a significant boon for the transatlantic alliance.
Putin believed a strong and swift invasion of Ukraine would intimidate NATO and non-pliant nations on Russia's periphery, but instead, the poor performance of Russia's military has strengthened Western resolve.
Finland and Sweden joining NATO is just another unintended consequence triggered by Putin's blunder, which is already transforming the European security architecture in ways previously unimaginable.
But NATO enlargement is far from a fait accompli, as not all members apparently favor further enlargement of the alliance, most recently voiced by Turkish President Recep Tayyip Erdogan.
Article here


---
Section II - IC PODCASTS, COMMENTARY, BLOG UPDATES
State of Play in Ukraine: Former Moscow Chief of Station Rolf Mowatt-Larssen — interviews by Former Acting D/CIA Mike Morell


Intelligence Matters: A CBS News original national security podcast is hosted by former CIA acting director and CBS News national security contributor Michael Morell. The most recent podcasts/interview is:
May 18 | State of Play in Ukraine: Former Moscow Chief of Station Rolf Mowatt-Larssen
In this episode, Michael Morell speaks with former senior CIA operations officer and Moscow station chief Rolf Mowatt-Larssen about the likely trajectory of the war in Ukraine, including the possibility of a negotiated peace -- or dangerous escalation. Mowatt-Larssen offers insights on Putin's options, potential rifts among his intelligence agencies, and persistent rumors about the Russian leader's health. Morell and Mowatt-Larssen also discuss Western involvement in the conflict and the lingering potential for the Kremlin to use weapons of mass destruction. .

Other recent "Intelligence Matters" podcasts to stream or download:
May 11 | Counterterrorism Chief Christy Abizaid on Top Terror Threats to the U.S.
May 04 | Israel's Security Challenges: Former Senior Mossad Officer Zohar Palti
Apr 27 | Former CIA Officer and Congressman Will Hurd on Immigration, Political Division, and Adapting to Advanced Technologies
Apr 20 | Former CIA DDir John McLaughlin on Russia's World-Changing War
Apr 13 | Top State Department Intelligence Official Brett Holmgren
More about Intelligence Matters by Michael Morell here. Podcasts also available here.
---
But Was the Sex Viewpoint-Neutral? - Stewart Baker, Others at Steptoe Cyberblog
Cyberblog by Steptoe & Johnson LLP — By Stewart Baker [Chairman, AFIO]
Episode 408: But Was the Sex Viewpoint-Neutral? released 23 May 2022
Topics include: efforts to pull the Supreme Court into litigation over the Texas law treating social media platforms like common carriers, prohibiting them from discriminating based on viewpoint. The transparency requirements in the Texas law are defensible, but is viewpoint neutrality sufficiently precise? The tale of an OnlyFans performer who got her Instagram account restored by using alternative dispute resolution on Instagram staff. DOJ's new policy for charging cases under the Computer Fraud and Abuse Act. A sensible extension? Includes refusing to prosecute good faith security research or allow companies to create felonies by writing use restrictions into their terms of service. However, if they write those restrictions into cease and desist letters, DOJ will treat violations of such letters as potential felonies. New FTC's policy: the commission will pursue educational tech companies for violations of Children's Online Privacy Protection Act. Recent UK Attorney General speech on international law and cyber conflict. Celebration of the demise of DHS's widely unlamented Disinformation Governance Board. Should we be shocked when law enforcement officials create fake accounts to investigate crime on social media? Reasons to be cautious. NY Attorney General's claim she'll investigate social media companies for not responding like cops to the Buffalo shooting. Google Deep Mind's new generalist AI works and why humans may have a few years left. Should federal safety regulators be investigating Tesla's fatal autopilot accidents? Why Western readers should be shocked by China requiring social media posts include poster's location, or India's insistence on a "know your customer" rule for cloud service providers and VPN operators. ... More topics covered. Article and podcast here
Some Prior Conversations:
Episode 407: An End to End-to-End Encryption?
Episode 406: Who Needs Cyberlaw When We Can Have Unicorns and Fairy Dust?
Episode 405: Google's Spamgate
Episode 404: Why Does Google Hate Mothers?
Episode 403: Confirmation Bias Meets Ukraine War and Elon Musk
Episode 402: Rupert Murdochizing the Internet
Episode 401: All at Sea: Maritime Cybersecurity
Episode 400: Transatlantic Privacy Threepeat
---
China's Shadow in Laguna Hills Killings... by Jeff Stein and Colleagues on "SpyTalk" series on Substack...

May 18: "China's Shadow in the Laguna Hills Killings" - Matt Brazil
The accused shooter belonged to a shadowy pro-Beijing front group
May 22: "Half Off SpyTalk Memorial Week Sale" - Jeff Stein
A great gift, especially for graduates heading to government service
May 14: "SpyTalk at the Movies: Operation Mincemeat" - Peter Eisner
An astounding World War Two spy caper with a fabulous cast is sunk by a love-story digression
May 13: "Another Russian Mole at CIA?" - Mark Stout
Secret mole-hunting unit fingered top CIA official as a Kremlin spy, new book alleges
May 12: "CIA Medical Office Gets a Congressional Colonoscopy" - Jeff Stein
Intelligence committees mandate outside review board to monitor troubled medical office's standards and practices
May 10: "The Dark Side of a CIA 'Black Ops' Memoir" - John Dinges
Enrique Prado is long on tough talk and short on reflection about his 24 years as a CIA 'meateater'
---
Russia Doubles Down on Info War - Latest Insights from Jack Devine of Arkin Group
The Arkin Group's May 19 "In Other News" letter to private clients by former CIA Deputy Director, Operations... Officer Jack Devine features...
Mariupol is a hard fought and pyrrhic victory for Russia....
Ukraine is taking steps to rebuild even while the war rages on.
Indeed, it looks like Russia may be doubling down on its information war...
Follow link here to read analyses and predictions given to their private clients on the topics from last week. There sometimes is a delay of seven days before the above topics will appear at this link.
---
News from the Security Conference in Tallinn — more from Inside the SCIF
We welcome back JJ Green and "Inside the SCIF" after a week off to attend a Security Conference in Tallinn...more below.

Inside the SCIF by JJ Green, WTOP - Issue #163, 19 May has details on... Breaking news on Ukraine Invasion; Russian Troops Demoralized; Findings from the Lennart Meri Security Conference in Eastern Europe; Amb Daniel Fried's Stirring Speech in Tallinn; Consequences of Gerhard Schroeder's unsevered ties with Russia's Rosneft; North Korea Alert; Paul Whelan Update by brother David; more.


Target USA Podcast 332 was on: The Whelan Family's disappointment
The release of Trevor Reed was a bittersweet moment for the family of Paul Whelan. His sister Elizabeth explains.
And "The Hunt" explored: Connection between Buffalo shooting and Christchurch, New Zealand, terror attack
JJ Green speaks with Dr. Hans Jakob-Schindler, senior director of the Counter Extremism Project, about the link between the Buffalo, New York, shooting and the Christchurch, New Zealand, terror attack.
---
Section III - BROUGHT TO OUR ATTENTION BY MEMBERS
OSS Society revisits, honors Operation Overlord - WTimes, 18 May 2022
The Office of Strategic Services Society ­— a nonprofit organization that preserves the legacy of the World War II predecessor to the CIA, the U.S. Special Operations Command, and the State Department's Bureau of Intelligence and Research (INR) — presented a replica of the OSS Congressional Gold Medal to NATO Special Operations Headquarters (NSHQ) in Mons, Belgium, on May 6.
NSHQ's commander, Lt. Gen. Antonio Fletcher, accepted the medal, Congress' highest civilian honor, on its behalf.
As part of the presentation ceremony, the OSS Society screened its award-winning short documentary about D-Day, "Operation Overlord: OSS and the Battle for France," for NSHQ personnel.
Article here

Is Putin Committing Genocide in Ukraine? - Tablet, 23 May 2022
After three months, the historical record is now clear
Ukraine's military intelligence service recently released a disturbing transcript of an intercepted telephone conversation between a 20-year-old Russian solider, Konstantin Solovyov, and his 41-year-old mother, Tatiana.
After exchanging a few pleasantries, Konstantin tells his mother how Russian secret service (FSB) agents go about torturing Ukrainian prisoners. "Do you know what a little rose is?" he asks. "No," she replies. "One can make 21 roses on a man's body," he explains, referencing the Russian practice of giving one's beloved 21 roses. "20 digits and the member. Sorry."
Article here

The Justice Department Will No Longer Charge Security Researchers with Criminal Hacking - Schneier On Security, 24 May 2022
Following a recent Supreme Court ruling, the Justice Department will no longer prosecute "good faith" security researchers with cybercrimes.
Article here


Biden Nominates Milancy Harris for Pentagon Intelligence Role - 20 May 2022
Biden announced that he will name Milancy Harris to serve as the deputy undersecretary of Defense for security and intelligence.
Harris, a native of Wisconsin, currently serves as the deputy assistant secretary of Defense for irregular warfare and counterterrorism. She was previously a member of the Intelligence Community Agency Review Team for Biden's presidential transition.
Harris has been involved in the intelligence community since 2004, when she joined the Defense Intelligence Agency as an analyst. Since then, she has worked within the National Counterterrorism Center, the Office of the Director of National Intelligence and on the National Security Council.
Harris holds a bachelor's degree from Marquette University and a master's degree from George Washington University.
WH Announcement here
PDF Full Harris Biography here

In Rare Move, Israel Identifies Special Operations Officer Killed in Gaza Strip Raid - IntelNews, 17 May 2022
Israel released the identity last weekend of a special operations officer who was killed by Islamic Hamas during a 2018 covert mission in the Gaza Strip. As intelNews reported at the time, an undercover team of Israeli operatives was exfiltrated by helicopter from Gaza on November 11, 2018. The exfiltration took place after the Israelis were spotted by members of the Izz ad-Din al-Qassam Brigades, which is part of Hamas' armed wing.
Article here

A Parting Shot? North Korea Fires Three Ballistic Missiles Hours after Biden Leaves Asia - Reuters, 24 May 2022
North Korea fired three ballistic missiles off its east coast on Wednesday, Seoul's military said, just hours after U.S. President Joe Biden left the region following a trip in which he agreed to boost measures to deter the nuclear-armed state.
South Korea's Joint Chiefs of Staff said the three ballistic missile launches were fired in the space of less than an hour from the Sunan area of the North's capital Pyongyang.
Article here

Is China's Military Command Prepping for War? - Lopez, 20 May 2022
According to an audio recording, reportedly leaked out of a recent high-level meeting that took place in Beijing, China, among senior officers of the People's Liberation Army (PLA) Guangdong Military Region of the Southern Command, as well as Chinese Communist Party (CCP) officials, the People's Republic of China (PRC) is actively preparing to put the country on a war footing.
Plans discussed at the early May meeting focused on a surprise military attack against Taiwan and seizure of the first island chain of archipelagos out from the East Asian mainland that includes territory belonging to Indonesia, Japan, the Philippines and Russia (the disputed Kuril Islands).
Article here

It's Long Past Time for Congress to Break Up The FBI - The Federalist, 23 May 2022
The Federal Bureau of Investigation's long history of abusing its power is once again prominent amid the continued expose by Special Counsel John Durham. His prosecution is demonstrating the FBI's use of its power to deploy federal intelligence assets against political opponents of Democrats.
The FBI routinely intervenes in politics, such as when the FBI assisted the Hillary Clinton campaign in painting former President Donald Trump as a Russian intelligence asset, as Durham's investigation is emphasizing with more evidence. By getting a Foreign Intelligence Surveillance Act warrant on Carter Page, the FBI also likely spied on Trump and his inner circle via something called the two-hop rule.
Stunningly, it appears the FBI's animus for Trump was rooted in disagreements about the foreign policy that Trump campaigned on. Spygate, however, is only a more recent manifestation of a long history of FBI abuses that Congress must rein in as soon as possible.
Subheads include: A Long History of Impropriety; Break Up the FBI; Here's the Roadmap.
Opinion here

---
VIDEOS, EXHIBITS, DOCUMENT RELEASES
CAE Quarterly, Spring 2022 - NSA Centers of Academic Excellence in Cybersecurity - Spring 2022
Discovering and discussing the ever-changing landscape of Cybersecurity Education for NSA Center of Academic Excellence designees.
Topics include: Community Updates; Designation Ceremonies; Regions Investing in the Next Generation (RING); Hack the Port; In Memoriam, Events.
Newsletter here as PDF

National Cryptologic Foundation's 2022 General Membership Meeting & Annual Cryptologic Symposium Videos
Harry Wetherbee Presentation on "The Character of a Leader"
Mr. Harry Wetherbee, author and former CIA DO and Senior Operations Officer, was a featured guest speaker on 10 May. He discussed his book, "The Character of a Leader: A Handbook for the Young Leader," published in 2015 under the pen name of Donald Alexander.
Video runs 50 minutes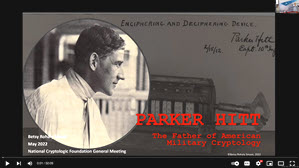 Presentation by Betsy Rohaly Smoot on "Parker Hitt"
Presentation by Betsy Rohaly Smoot based on her book "Parker Hitt: The Father of American Military Cryptology" (published in 2022). Ms. Smoot is a retired intelligence historian from the Center for Cryptologic History of the National Security Agency.
Video runs 50 minutes

Foundation/CCEI Update from CEO Laura Nelson
CEO Laura Nelson provides a thorough update about Foundation activities. Ms. Nelson also provided an update and answered questions about the status of the project to build the facility for the Cyber Center for Education & Innovation (& new home of the National Cryptologic Museum).
Video runs 29 minutes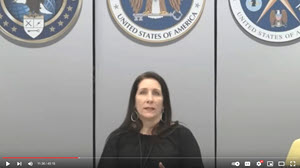 NSA & Museum Updates
Remarks from Ms. Natalie Laing, National Security Agency, Director, Engagement and Policy Directorate, as well as Dr. Vince Houghton, National Cryptologic Museum Director.
Video runs 45 minutes

Jessica Peker NCF Education Program Update
Jessica Peker provided a thorough update about the NCF's Education Program. The NCF Education Program is expanding and evolving daily as it strives to reach more students and inspire them to consider STEM fields of study and/or a cyber-related career.
Video runs 12 minutes


NCF Education Awards
The National Cryptologic Foundation (NCF) presented its inaugural "Excellence in Support of the NCF Education Program" awards. The Corporate Award was presented to Northrop Grumman and the Individual Award was presented to Dr. Gregory Von Lehmen. The NCF was honored to recognize these awardees for their invaluable support of the NCF Education Program.
Video runs 13.5 minutes

International Spy Museum Videos-Podcasts
Peter Earnest Memorial: Spook, CIA Spokesman, Spy Museum Director - SpyCast Ep 539, 21 May 2022
Peter Earnest spent 35 years in the CIA as a case officer and retired as its chief spokesman. He was the founding Executive Director of the International Spy Museum.
May 21st, 2022 was the date of the Memorial Service at the International Spy Museum for Peter Earnest, the founding Executive Director of the museum and a 35-year veteran of the CIA. In honor of him, his week's episode is an exit-interview he recorded with my predecessor, Vince Houghton, not long after Peter announced his retirement from the museum.
Peter Earnest died on February 13, 2022.
Podcast runs 53 minutes

Spies and Spymasters Happy Hour | Accessory to a Mission - Gadgets and Gear for The Well-Dressed Spy
Shoes with hidden daggers, ties that take photos, watches that watch. A well-turned-out spy might sport a deadly ring or an umbrella tipped with poison. Join us as we look at the coolest spy accessories in our collection. International Spy Museum Collections Manager Joanna Church and your favorite Spy Museum Happy Hour hosts Amanda Ohlke, Shana Oltmans, and Hannah Saloio will show off some of the jauntiest gear that we have on display and in storage in our spy vault.
Video runs 55 minutes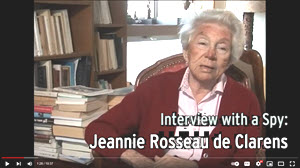 Interview with World War II Spy Jeannie Rousseau de Clarens - released 20 May 2022
WWII Allied spy in occupied France Jeannie Rousseau de Clarens, later Vicomtesse de Clarens, was interviewed by author and journalist David Ignatius on behalf of the International Spy Museum c. 2011. This is an edited version of their conversation. De Clarens was an amateur spy who passed a wealth of information to the British about the development of the V-1 and V-2 rockets during World War II and survived stays in three concentration camps for her activities and died on Aug. 23, 2017 in Montaigu, southeast of Nantes, France. She was 98.
Video runs 19 minutes


Government Matters - Space Threats, Future Tech & Climate: Exclusive Interview with National Reconnaissance Office Head, Cristopher Scolese
Christopher Scolese, director of the NRO, discusses the office's unique mission and history, major space threats, use of commercial satellite imagery, international collaboration, climate monitoring, hiring, the pandemic and the war in Ukraine.
Video runs 20 minutes

---
Section IV - Books, Research Requests, Jobs, Obituaries
Books — Newly Released, Overlooked, Forthcoming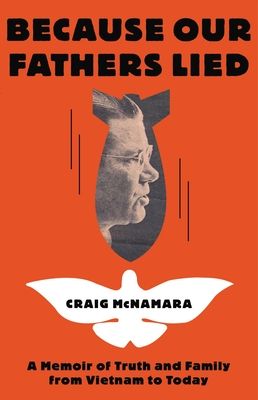 Because Our Fathers Lied: A Memoir of Truth and Family, from Vietnam to Today
by Craig McNamara
(Little, Brown and Company, May 2022)
An unforgettable father and son story that confronts the legacy of the Vietnam War across two generations. Craig McNamara came of age in the political tumult and upheaval of the late 60s. While Craig would grow up to take part in anti-war demonstrations, his father, Robert McNamara, served as JFK's Secretary of Defense and the architect of the Vietnam War. This revealing memoir offers an intimate picture of one father and son at pivotal periods in American history. It is more than a family story––it is a story about America. Before Robert McNamara joined Kennedy's cabinet, he was an executive who helped turn around Ford Motor Company. Known for his tremendous competence and professionalism, McNamara came to symbolize "the best and the brightest." Craig, his youngest child and only son, struggled in his father's shadow. When he ultimately fails his draft board physical, Craig decides to travel by motorcycle across Central and South America, learning more about the art of agriculture and making what he defines as an honest living. By the book's conclusion, Craig McNamara is farming walnuts in Northern California and coming to terms with his father's legacy of deceit.
Book may be ordered here
---
Traitor King: The Scandalous Exile of the Duke and Duchess of Windsor
by Andrew Lownie
(Blink Publishing, May 2022)
Lownie looks at the years following the abdication of Edward VIII when the former king was kept in exile, feuding with his family over status for his wife, Wallis Simpson, and denied any real job. Drawing on extensive research into hitherto unused archives and Freedom of Information requests, it makes the case that the Duke and Duchess of Windsor were not the naïve dupes of the Germans but actively intrigued against Britain in both war and peace. It reveals: - the story behind the German attempts to recruit the Duke as a British Pétain in the summer of 1940. - the efforts, by Churchill in particular, to prevent post-war publication of the captured German documents which detailed the Duke's Nazi intrigues. - the reasons why the Duke, as Governor of the Bahamas, tried to shut down the investigation into the 1943 murder of his close friend Harry Oakes. - the full extent of the feud with the British Royal Family, based on his betrayals going back to his dishonesty about his true financial position at the time of the abdication. - that far from a love story, Wallis felt trapped in a marriage she had never wanted with a pathetic and suffocating husband, one of the reasons she took several lovers, including the gay playboy Jimmy Donahue. Tells the story of a royal exiled with his wife, turning his back on duty, his family and using his position for financial gain.
Book may be ordered here
---
How the World Really Works: The Science Behind How We Got Here, and Where We Are Going
by Vaclav Smil
(Viking Press, May 2022)
"Vaclav Smil is my favorite author."—Bill Gates
An essential analysis of the modern science and technology that makes our twenty-first century lives possible—a scientist's investigation into what science really does, and does not, accomplish. We have never had so much information at our fingertips and yet most of us don't know how the world really works. This book explains seven of the most fundamental realities governing our survival and prosperity. From energy and food production, through our material world and its globalization, to risks, our environment and its future, Smil offers a much-needed reality check—because before we can tackle problems effectively, we must understand the facts. In this solid, thought-provoking book we see, for example, that globalization isn't inevitable—the foolishness of allowing 70 per cent of the world's rubber gloves to be made in just one factory became glaringly obvious in 2020—and that our societies have been steadily increasing their dependence on fossil fuels, such that any promises of decarbonization by 2050 are a fairy tale. For example, each greenhouse-grown supermarket-bought tomato has the equivalent of five tablespoons of diesel embedded in its production, and we have no way of producing steel, cement or plastics at required scales without huge carbon emissions. Ultimately, Smil answers the most profound question of our age: are we irrevocably doomed or is a brighter utopia ahead? Compelling, data-rich and revisionist, this wonderfully broad, interdisciplinary guide finds faults with both extremes. Looking at the world through this quantitative lens reveals hidden truths that change the way we see our past, present and uncertain future.
"...debunking common misperceptions. Chief among these is the assumption that large-scale decarbonization is plausible in the near term. As several chapters demonstrate, we will most likely remain dependent on the consumption of massive amounts of fossil fuels for decades to come before alternative energy sources can be scaled to meet global demand." - Kirkus
Book may be ordered here

---
UK Historian Seeking Former Officer Knowledge of 1956 Lionel Crabb Case (went missing diving under Russian vessel in UK waters)
AFIO Members: I have a quick question. I am a UK historian trying to trace any former intelligence officer who might have been involved in the 1956 Lionel Crabb case: this was the case of a British spy who went missing whilst diving under Khrushchev's vessel during his visit to the UK.
I am making a podcast series about this and would like to know more about the CIA's reported involvement.
If you can help, I would be very grateful. Please reply to Giles Milton gilesmilton@hotmail.com
More about Giles Milton here www.gilesmilton.com
WANTED: Sources for Research Exploring OSINT's Utilities in Counterterrorism
Terrorism analyst and open source intelligence (OSINT) specialist Michael S. Smith II is conducting PhD research focused on OSINT's utilities in counterterrorism initiatives. Supervised by faculty in the Department of War Studies at King's College London, this research aims to improve understandings of how OSINT has and could be utilized to manage threats posed by al-Qa'ida, ISIS and their supporters. If you are a current or retired intelligence, defense, or law enforcement professional, or a policymaking professional who may be able to contribute, Mr. Smith would greatly appreciate an opportunity to share more information about his PhD research project and ways that you might be able to contribute to this research.
Interested parties may contact Mr. Smith via the contact form on his personal bio site, www.terrorismanalyst.com, or at michael.smithii@kcl.ac.uk
Seeking Director of Global and National Security Programs - Univ of New Mexico
The University of New Mexico (UNM) invites applications for the part-time (.50 FTE) position of Director of Global and National Security Programs. This position will be for four years with the possibility of renewal and will report to the Office of the Provost and Executive Vice President for Academic Affairs.
UNM's Global and National Security Policy Institute (GNSPI) grew out of a perceived need for greater coordination among international security-related STEM, social science, law, and humanities fields. GNSPI developed a Professional Masters of Science Degree in Global and National Security (PMSGNS) based on intensive 8-week modules designed for working professionals seeking interdisciplinary education on security policy questions, broadly defined. The program is of particular interest to technical professionals whose duties or career goals extend to addressing broad policy issues that are inherently interdisciplinary. GNSPI holds an annual symposium and other events that promote dialogue among academics and practitioners on global security issues and emerging challenges.
UNM also developed an undergraduate-focused Intelligence Community Center for Academic Excellence (IC-CAE), that offers a certificate in National Security and Strategic Analysis, as well as a Global and National Security concentration under UNM's interdisciplinary Bachelors of Integrative Studies and Innovation degree program. The Director of Global and National Security Programs will oversee both the graduate and undergraduate programs, in coordination with the Deans of participating colleges and the Dean of Graduate Studies. Please see the position posting here.
Full-Time Assistant Professor of Criminal Justice (Intelligence Studies) - University of North Georgia, Dahlonega, GA
Job Summary: Type: Full-Time; Posted: 02/02/2022; Category: Criminal Justice; Job ID: 238891
The Department of Criminal Justice at The University of North Georgia invites applications for a full-time, tenure-track appointment at the rank of Assistant Professor of Criminal Justice at the Dahlonega campus. This position will focus primarily on Intelligence Studies. Special attention will be given to applicants who have four or more years of practitioner experience and the ability to manage applied analytic projects. The workload may require travel across campuses, teaching at off-campus teaching sites, and online teaching.
Responsibilities: Teach four undergraduate courses per semester to include Introduction to Criminal Justice; Maintain an active research agenda in an effort to produce scholarly publications; Assist in the advising of students enrolled in Bachelor of Science Degree Criminal Justice with an Intelligence Studies Concentration; Serve on University, College, and Departmental Committees; Teaching schedule may include assignments on other campuses, evening or on-line classes.
Required Qualifications: Ph.D. in Criminal Justice is required. Intelligence Studies, Homeland Security or a closely related field is preferred; Experience teaching Intelligence Studies at the university or college level; Successful candidates should be able to teach one or more of the following courses: Introduction to Intelligence, Fundamentals of Intelligence Analysis, or Methods of Intelligence; Ability to work collaboratively with all campus constituencies.
To explore this job or to apply, do so here
Tenure-Track Assistant Professor in Intelligence, Embry-Riddle Aeronautical University, Daytona Beach, FL
Job Description: The Department of Security Studies and International Affairs (SSIA) at Embry-Riddle Aeronautical University, Daytona Beach, FL., invites candidates to apply for a tenure-track Assistant Professor position in Intelligence (GEOINT). The successful candidate should have experience in one or more of the domains related to intelligence and security with skillsets in technologies such as Geospatial Intelligence, Remote Sensing using Unmanned Aircraft Systems (UAS), satellite imagery, as well as spatial analyses using Geographic Information Systems (GIS).
The successful candidate will contribute to SSIA's interdisciplinary Homeland Security and Intelligence program. In addition, the candidate will support the department and college to help integrate technology into the existing Homeland Security & Intelligence and Global Conflict Studies undergraduate degree programs as well as other programs external to the department. Primary tasks include undergraduate teaching and research, student advising, and relationship building with external organizations and agencies. The position requires teaching flexibility to cover a variety of courses in geospatial intelligence, geographic information systems, and their applications across a broad range of intelligence and security issues. Additional duties include scholarship, professional development, committee participation, and other activities to support the Department. This is a nine-month position with the possibility of summer teaching assignments. Position available August 2022.
Qualifications: An earned doctorate in intelligence-related discipline such as Geospatial Intelligence, Security Studies, Political Science, Remote Sensing, or related field is preferred. Special attention will be given to candidates with Intelligence Community experience and demonstrated success in securing and managing applied analytic projects. Knowledge of technical as well as policy and procedural aspects of geospatial intelligence and its applications is a plus. An exceptional candidate who is ABD (with an expected completion date within six months of the hire date) will be considered.
More info or to apply
---
Gene Poteat, CIA DS&T Officer, Former President, AFIO
Samuel Eugene "Gene" Poteat, 92, a retired senior Central Intelligence Agency scientific intelligence officer, inventor, teacher, and association executive, died May 22, 2022, in Alexandria, VA, after a long illness.
Gene was born in Bessemer City, North Carolina in 1930 to Eugene Justice and Sarah Darnell Poteat. The family settled in Charleston, South Carolina. Before entering college, Gene served in the military in Europe at the end of World War II. Gene later graduated from The Citadel with a B.S. in Electrical Engineering, one of many Americans who obtained college degrees under the G.I. Bill. He earned a master's degree in Statecraft and National Security Affairs with a specialization in Intelligence Studies from the Institute of World Politics and was awarded an honorary LL.D. for his service to intelligence education and the profession.
Prior to the CIA, Gene worked at Bell Labs and Cape Canaveral, where he designed missile guidance systems during the Cold War. Gene was recruited to join the CIA while serving at Cape Canaveral. Once at the CIA, Gene worked on U-2 spy plane and designed the cloaking system for the Lockheed Martin SR-71 aircraft. He provided scientific expertise on space and naval reconnaissance systems in the Directorate of Science and Technology, and served at the National Reconnaissance Office, as Technical Director of the Navy's Special Programs Office, and as the Executive Director of the Intelligence Research and Development Council. Gene also served overseas tours in London, Oslo, the Middle East, and Asia, with his family often relocating with him. He also managed the CIA's worldwide network of monitoring sites.
Gene was awarded the CIA's Medal of Merit and the National Reconnaissance Office's Meritorious Civilian Award for his technological innovations.
Gene's lifelong love of airplanes began as a teenager when he was permitted to fly a Piper Cub airplane, and he later enjoyed the Piper Cherokee he purchased for family travel.
During his long career, Gene found himself playing a role in major events in American history. In the summer of 1964, Gene was asked to give a scientific determination about whether a radar operator's report proved the U.S.S. Maddox was under attack by enemy P.T. boats in the Gulf of Tonkin. Trusting facts and science, Gene replied no conclusion could be reached absent other data regarding weather and surface conditions. Instead, the White House pressed Gene to decide without regard to additional information. Gene stated "no," the Maddox was not under attack. Gene's conclusions were ignored, and President Lyndon B. Johnson went on to escalate the Viet Nam War. More than three decades later, when documentarians for the BBC revived interest in the Tonkin incident, Gene had the opportunity to speak face-to-face with the captain of Maddox, who confirmed he saw no P.T. boats that night from his position on the bridge.
Throughout his life, Gene continued to believe that good intelligence, underpinned by hard science, could prevent armed conflict, and promote global stability. He welcomed women into the intelligence community ranks as a positive influence and promoted the admission of women to The Citadel. He also taught classes on women spies and gained expertise in the history of women in espionage.
After leaving the CIA, Gene held many other positions, including as the Director of the Strategic Research Group of the Electronic Warfare Association, president of the Association of Former Intelligence Officers (AFIO) from 1999 to 2015 and served on the Board of Advisors of the International Spy Museum. Gene was Professor Emeritus at the Institute of World Politics, where he taught Technology, Intelligence, Security, and Statecraft, a columnist for The Charleston Mercury, and a contributor to AFIO's Intelligencer journal.
Martha Cox Poteat, Gene's beloved wife of 50 years, passed away in 2002. After spending decades as a travelling CIA wife, she became a local photojournalist and airplane pilot. His siblings, Donald W. Poteat, Wayne M. Poteat, and Aloma Faye Ostendorff are deceased.
Gene is survived by his daughters, Sarah Elisabeth Poteat (Bradley J. Garrett), a counterterrorism attorney in the National Security Division of the U.S. Department of Justice, and Mary Ann Poteat Schaffer (Gary Wayne Schaffer), the Managing Director-Systems Chief Pilot for United Airlines and an attorney, and his grandson, Max Poteat-Garrett, a middle school student.
In addition to the love and comfort of his family, Gene's last days were brightened by his daughter Mary Ann's dogs, Bella and Bodie, who remained at his bedside until the end.
Throughout his life, Gene kept a letter from his commanding officer, who wrote that, if Gene chose not to become a military officer, he would likely find success as a "song and dance man." Gene Poteat loved to play the piano and dance.

---
AFIO EDUCATIONAL EVENTS IN COMING TWO MONTHS....
Virtual =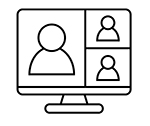 ; In-Person =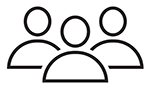 ---
Other Upcoming Events from Advertisers, Corporate Sponsors, and Others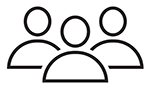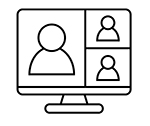 Thursday, 2 June 2022, 5pm CDT - Chicago, IL or Virtual - The Spy Who Came in From the Cold War: Spy Museum Infiltration at the PMML
Join the Pritzker Military Museum & Library, in partnership with the International Spy Museum, for an evening of drinks, intelligence, and espionage.
From 5-6 pm mix and mingle with former members of the intelligence community as well as leadership from the SPY Museum and the PMML. Following the reception, SPY Museum historian and curator, Dr. Andrew Hammond will host a conversation with Spy Museum Executive Director Chris Costa, and retired senior FBI agent John Quattrocki, to talk Cold War intelligence, espionage, and their experiences in the field.
Costa, a former intelligence officer of 34 years with 25 of those in active duty in hot spots such as Panama, Bosnia, Afghanistan, and Iraq is also a past Special Assistant to the President and Senior Director for Counterterrorism on the National Security Council.
Quattrocki retired from the Senior Executive Service (SES - 4) as a Special Agent of the FBI with 19 years of operational experience against the Soviet Union/Russia, the countries of the (former) Warsaw Pact, East Asia, Islamic extremist groups, and domestic terrorism. He also has 14 years of experience in U.S. National Security policy development and implementation at FBI Headquarters (FBIHQ) and in the Intelligence Directorate on the National Security Council (NSC) staff at the White House as the Director of Counterintelligence Programs.
Not able to join us in person? Indicate under "Attendance Options" if you wish to attend in person or virtually to access the free livestream of the program. The livestream will begin at 6:00 PM CDT.
Register here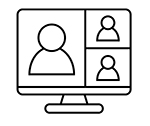 Monday, 6 June 2022, noon - Virtual - Washington, DC - Berlin Stories: Gay Espionage in Cold War Germany - Virtual International Spy Museum Program
By the late 1960s, the East German secret police (the Stasi) started to see Germany's gay subculture as both a threat and an opportunity for intelligence work. Western espionage services had long sought to exploit this subculture, recruiting agents and informants from Berlin's gay bars and cruising locales. After 20 years of run-ins with gay Western agents, Stasi officials began to recruit their own gay spies, men who they hoped could use their sexuality as a means to meet new contacts, penetrate Western society, and gather intelligence. Join us for a talk by Samuel Clowes Huneke, author of States of Liberation: Gay Men between Dictatorship and Democracy in Cold War Germany. He will focus on how both Eastern and Western intelligence agencies sought to recruit gay men because they believed that they were naturally more conspiratorial and would thus make better agents. They also came to see the class-crossing gay subcultures of German cities, especially Berlin, as ideal sites from which to extract information about politics and military matters. Huneke explores previously untapped German archives to capture this surprising story of espionage and emancipation with its colorful cast of Cold War characters.
Visit www.spymuseum.org.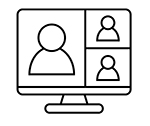 Tuesday, 7 June 2022, 6:30pm - Virtual - Washington, DC - Virtual Members-Only Tour of Operación Jaque - Virtual International Spy Museum Program
Join for this one-of-a-kind event, just for Spy Museum members, to have a special, exclusive look at the Spy Museum's new Operación Jaque pop up exhibit. The program will explore Operación Jaque, a Colombian intelligence operation that freed hostages that were being held by the Revolutionary Armed Forces of Colombia (FARC) in the early 2000s. Watch from the comfort of your own home while our Lead Curator, Dr. Alexis Albion, presents highlights from the exhibit. She will also be joined by special guest Dan Treado, Director of Exhibitions Production. Dan will provide exclusive behind-the-scenes commentary on how the exhibit was created. This event is free of charge and open exclusively to Spy Museum members. You can join SPY as a member online or by calling 202.654.2840.
Visit www.spymuseum.org.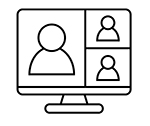 Wednesday, 15 June 2022, 6:30pm - Virtual - Washington, DC - SPY Summer Social: Young Professionals Event - Virtual International Spy Museum Program
Sneak into the International Spy Museum after hours for the SPY Summer Social! SPY will kick off its 20th Anniversary celebration with drinks and bites on the rooftop - including unforgettable views of DC at sunset and exclusive access to our galleries complete with a birthday cake bar. More fun surprises will be revealed throughout the night. Register below.
Visit www.spymuseum.org.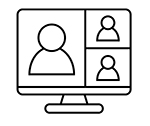 Thursday, 16 June 2022, noon - Virtual - Washington, DC - Code Name Madeleine with Arthur J. Magida - Virtual International Spy Museum Program
Seventy-nine years ago today—June 16, 1943—Noor Inayat Khan was flown to France on a small Lysander plane to take on the dangerous job as a wireless operator for Britain's Special Operations Executive (SOE) in Nazi-controlled France. The daughter of a Sufi mystic from India and an American mother, Khan became an unlikely World War II heroine. Raised in a lush suburb of 1920s Paris, Khan was an introspective musician and writer, dedicated to her family and to her father's spiritual values of harmony, beauty, and tolerance. She did not seem destined for wartime heroism. Yet, faced with the evils of Nazi violence and the German occupation of France, Khan joined the SOE and trained in espionage, sabotage, and reconnaissance. For crucial months of the war, Khan was the only wireless operator sending critical information to London from Paris, significantly aiding the success of the Allies on D-Day. Join us for a discussion with Arthur J. Magida, author of Code Name Madeleine: A Sufi Spy in Nazi-Occupied Paris. Magida will share the rich details he gleaned from dozens of interviews, newly discovered manuscripts, official documents, and personal letters about this valiant young woman.
Visit www.spymuseum.org.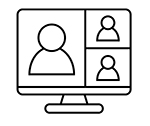 Thursday, 16 June 2022, 6 - 7:30pm EDT - Virtual - Digital World: Killing Espionage but Saving Intelligence? - by The OSS Society
The Hon. Sue Gordon and The Hon. Ellen McCarthy will discuss how the digital environment is revolutionizing the craft of intelligence.
This is a virtual event as part of The OSS Society's "Oh So Social" Conversation Series.
Fee ranges from free to $1000.
Register here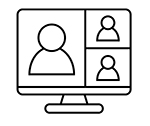 Friday, 17 June 2022, noon - Washington, DC - The President, the Spymaster, and Watergate with Jefferson Morley - Virtual International Spy Museum Program
Fifty years ago today, five men were discovered breaking into the Democratic National Committee Headquarters at the Watergate in Washington, DC. President Nixon, desperate to shut down the FBI's investigation of the crime, sought the support of CIA Director Richard Helms. To mark this unhappy anniversary join us for a discussion with Jefferson Morley, the author of the new book Scorpion's Dance: The President, the Spymaster, and Watergate, and James Rosen, author of The Strong Man: John Mitchell and the Secrets of Watergate. In conversation, Morley and Rosen will explore the concealed, deadly power struggle between Nixon and Helms, two Cold Warriors whose edgy relationship dated back to the 1950s. Both president and spymaster knew secrets about the disastrous Bay of Pigs invasion of Cuba as well as off-the-books American government and CIA plots to remove Fidel Castro and other leaders in Latin America. Both had enough information on each other to ruin their careers. Morley and Rosen, both veteran Washington reporters, will discuss the various theories of Watergate and the long-neglected evidence Morley has uncovered to give a new perspective on one of America's most notorious presidential scandals.
Visit www.spymuseum.org.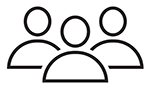 19-22 June 2022 - Treviso (near Venice), Italy - 2022 IAFIE and IAFIE-EC Conference and CFP
Theme: "Working Wicked Intelligence Challenges: Intelligence Research, Education-Training and Practice"
The 2022 CALL FOR PAPERS addresses engaging themes that combine the different Intelligence domains and disciplines with a look into the future challenges.
Read the Call for Papers to know the main Conference themes, requirements, deadline and the new IAFIE Study Group Initiative.
Those who had planned to attend and present papers at the postponed 2020 or 2021 Italy conference can resubmit their papers--or propose to present new papers--at the June 2022 Treviso-Venice Conference.
Presenters are encouraged to submit papers for publication in the Journal of Security, Intelligence, and Resilience Education (JSIRE). IAFIE announces the requirements for a peer-reviewed paper to be accepted for publication in the Call for Papers.
The Call for Papers includes details about Registration, Fees, Travel, and Accommodations along with additional tour options and partners/spouses' tour.
Conference includes a tour to Venice (free of charge) at the end of the Conference.
Event will be hosted by École Universitaire Internationale - Italy.
The Conference will take place in the territories that have witnessed the rise of the first structured Intelligence service in the world, and have always been the bridge between west and east, forefront observer of their evolution through time;
Be with us to live what freedom and Democracy are. Be with us to be a sign, a design for what freedom and democracy will be in the future.
We will meet in Treviso, near Venice, crossroad city that unites cultures, east-west, north-south for a vision of the global universe.
For more information, to respond to the CFP, or to register, do so here.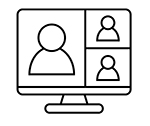 Thursday, 23 June 2022, noon - Washington, DC - Virtual Spy Chat with Chris Costa with Darrell M. Blocker - Virtual International Spy Museum Program
Join us for an online discussion of the latest intelligence, national security, and terrorism issues in the news. Spy Museum Executive Director Chris Costa, a former intelligence officer of 34 years, will be joined by Darrell M. Blocker, former Deputy Director of the CIA's Counterterrorism Center. Blocker is the Chief Operating Officer for MOSAIC Security, a strategic intelligence, crisis management, and executive advisory firm. He retired from government service after a successful 32-year career in the US intelligence community, including 28 years as a CIA operative. He was awarded the CIA's Distinguished Career Intelligence Medal and was recognized as the most senior Black officer in CIA's Directorate of Operations upon retirement in 2018. Blocker is an ABC News National Security Analyst and Contributor. He is also developing espionage-themed content in Hollywood, serving as a tv consultant, and volunteers with nonprofits dedicated to serving youth in the foster care system (Peace4Kids.org).
Visit www.spymuseum.org.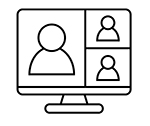 Tuesday, 2 August 2022, 6 - 7:30pm EDT - Virtual - The OSS Society's "Oh So Social" Conversation Series features General David Petraeus + Dr. Michael Vickers
General David Petraeus, USA (Ret.) and Dr. Michael Vickers talk one-on-one about the state of the world in this latest "Oh So Social" Virtual Conversation Series by The OSS Society.
Fee ranges from free to $1,000.
Register here
---
DATES VARY. Spy Tours in Washington DC Area: Spring has Sprung! Book a Spy-themed Tour Today
Former intelligence officers deliver tours of Washington D.C. and share unique insights on what it's like to operate in the world of espionage. Alternate dates and times or custom tours available upon request. Tours option include:
Questions or more information here or email Rosanne at rosanna@spyher.co
---
ITEMS FOR SALE AT AFIO FOR MEMBERS...including NEW ALL-BLACK SHORT-SLEEVED POLO SHIRT
Now available: Black short-sleeved polo shirts with Embroidered AFIO logo
Show your support for AFIO with our new Black Short-sleeve Polo Shirts. Shirts are shrink and wrinkle resistant of fine cotton with a soft, "well-worn, comfy" yet substantial feel. They feature a detailed embroidered AFIO seal. Get a shirt for yourself and consider as gifts for colleagues, family, and friends. Only $50 each including shipping.
Sizes for (M) men, only; Small, Medium, Large, XL, XXL, and XXXL. $50 per shirt.
You may pay by check or credit card. Complete your order online here or mail an order along with payment to: AFIO, 7600 Leesburg Pike, Ste 470 East, Falls Church, VA 22043-2004. Phone orders at 703-790-0320. Questions? Contact Annette at: annettej@afio.com.
PopSocket for cellphones or tablets
Show your support to AFIO while enjoying the convenience offered by our AFIO Logo PopSocket. The PopSocket is most commonly used as a stand and as a grip for your mobile phone or tablet; handy for taking selfies, watching videos, and for texting. The PopSocket looks like a small button or sticker which, when closed, sticks flat to your mobile device. However, its accordion-like design enables it to pop open for use. The benefits of using a PopSocket make it a must-have accessory for your mobile phone or tablet. It also aids in keeping your phone from slipping off your hand during use, falling, or breaking.
Price: $15. Order this and other store items online here.
---
Caps - Dark Navy with Navy AFIO Logo
An authentic silhouette with the comfort of an unstructured, adjustable fit. Fabric: 100% cotton. Unstructured. Fabric strap closure with adjustable D-clip. Price: $30. Order this and other store items online here.
---
Duffel Bags - Royal Blue and Black with Full Color AFIO Logo This duffel has it all when it comes to value, style and organization.
600 denier polyester canvas with polyester double contrast; D-shaped zippered entry for easy access. Front pocket with hook and loop closure. End mesh pocket Easy-access end pockets. Four durable, protective feet and built-in bottom board for added strength. Web handles with padded grip. Detachable, adjustable shoulder strap.
Dimensions: 11"h x 19.75"w x 9.75"d; Approx. 2,118 cubic inches
Price: $50. Order this and other store items online here.
---
AFIO Mug with color glazed logo. Made in America. Sturdy enough to sit on desk to hold pens, cards, paperclips, and candy.
This handsome large, heavy USA-made ceramic mug is dishwasher-safe with a glazed seal. $35 per mug includes shipping. Order this and other store items online here.
---
Guide to the Study of Intelligence and When Intelligence Made a Difference
"AFIO's Guide to the Study of Intelligence" has sold out in hard-copy.
However, it is available in digital form in its entirety on the AFIO website here.

Also available on the website here are the individual articles of AFIO's history project "When Intelligence Made a Difference" that have been published to date in The Intelligencer journal. More articles will be forthcoming in future editions.
---
Disclaimers and Removal Instructions
Weekly Intelligence Notes (WINs) are commentaries on Intelligence and related national security matters, based on open media sources, selected, interpreted, edited and produced for non-profit educational uses by members and WIN subscribers.
REMOVAL INSTRUCTIONS: We do not wish to add clutter to inboxes. To discontinue receiving the WINs:
a) IF YOU ARE A MEMBER - click here: UNSUBSCRIBE and supply your full name and email address where you receive the WINs. Click SEND, you will be removed from list. If this link doesn't open a blank email, create one on your own and send to afio@afio.com with the words: REMOVE FROM WINs as the subject, and provide your full name and email address where you are currently receiving them.
b) IF YOU ARE NOT A MEMBER, and you received this message, someone forwarded this newsletter to you [contrary to AFIO policies]. Forward to afio@afio.com the entire WIN or message you received and we will remove the sender from our membership and distribution lists. The problem will be solved for both of us.
CONTENTS of this WIN [HTML version recipients - Click title to jump to story or section, Click Article Title to return to Contents. This feature does not work for Plaintext Edition or for some AOL recipients]. If you wish to change to HTML format, let us know at afio@afio.com. The HTML feature also does not work for those who access their e-mail using web mail...however NON-HTML recipients may view the latest edition each week in HTML at this link: https://www.afio.com/pages/currentwin.htm
---
WINs are protected by copyright laws and intellectual property laws, and may not be reproduced or re-sent without specific permission from the Producer. Opinions expressed in the WINs are solely those of the editor's or author's listed with each article. Notices in the WINs about non-AFIO events do not constitute endorsement or recommendation by AFIO. AFIO Members Support the AFIO Mission - sponsor new members! CHECK THE AFIO WEBSITE at www.afio.com for back issues of the WINs, information about AFIO, conference agenda and registrations materials, and membership applications and much more!
(c) 1998 thru 2022. AFIO, 7600 Leesburg Pike, Suite 470 East, Falls Church, VA 22043-2004. Voice: (703) 790-0320; Fax: (703) 991-1278; Email: afio@afio.com
---
About AFIO | Membership Renewal | Change of Address | Upcoming Events | Chapter Locations | Corporate/Institutional Memberships | Careers in Intelligence Booklet | Guide to the Study of Intelligence | Intelligencer Journal | Weekly Intelligence Notes | To Make A Donation | AFIO Store | Member-Only Section | Code of Ethics | Home Page
Click here to return to top.
---