---
Section I - INTELLIGENCE HIGHLIGHTS
Documents Reveal Hundreds of Russian Troops Broke Ranks Over Ukraine Orders - WSJ, 1 June 2022
Hundreds of Russian soldiers deserted or refused to fight in Ukraine, according to documents viewed by The Wall Street Journal as well as accused soldiers and lawyers defending them.
Moscow is in a bind over how to punish service members without drawing attention to the problem. On the other side of the battlefield, nongovernmental organizations' private drillmasters are training Ukraine's citizen soldiers in everything from shooting to first aid because Kyiv authorities are stretched thin. Meanwhile, Ukrainian President Volodymyr Zelensky said supplying his country with long-range weapons doesn't increase the risk of it attacking Russian territory, as some Western allies fear.
Article here

Only Total Defeat in Ukraine Can Cure Russia of Its Imperialism - Atlantic Council, 7 June 2022
With Russia's invasion of Ukraine now in its fourth month and encountering serious military setbacks, there is a growing debate over what a potential Ukrainian victory might look like.
Some government officials in Kyiv have announced Ukraine's aspiration to liberate all territories occupied by Russia, including Crimea. The Ukrainian army's proven ability to defeat Russian forces on the battlefield and the accelerating delivery of heavy weapons from the West make this goal of complete liberation at least theoretically possible.
However, some Western leaders fear the consequences of a comprehensive Ukrainian victory and favor the idea of a compromise peace. Most notably, French President Emmanuel Macron has repeatedly warned against "humiliating" Vladimir Putin. Advocates of appeasement ignore the fact that any settlement which leaves Russia in possession of Ukrainian lands occupied since 2014 would weaken the international security order and effectively reward Russia for aggression, thereby setting the stage for further wars.
Article here

The Surreal Case of a C.I.A. Hacker's Revenge - NYorker, 6 June 2022
A hot-headed coder is accused of exposing the agency's hacking arsenal. Did he betray his country because he was pissed off at his colleagues?
Nestled west of Washington, D.C., amid the bland northern Virginia suburbs, are generic-looking office parks that hide secret government installations in plain sight. Employees in civilian dress get out of their cars, clutching their Starbucks, and disappear into the buildings. To the casual observer, they resemble anonymous corporate drones. In fact, they hold Top Secret clearances and work in defense and intelligence. One of these buildings, at an address that is itself a secret, houses the cyberintelligence division of the Central Intelligence Agency. The facility is surrounded by a high fence and monitored by guards armed with military-grade weapons. When employees enter the building, they must badge in and pass through a full-body turnstile. Inside, on the ninth floor, through another door that requires badge access, is a C.I.A. office with an ostentatiously bland name: the Operations Support Branch. It is the agency's secret hacker unit, in which a cadre of élite engineers create cyberweapons.
Article here


Diagnosing Putin: What Do We Know about the Health of the Russian President? - Grid, 2 June 2022
When It Comes to the Kremlin Leader's Health, What's a Smart Assessment? And What's Just "RUMINT"?
What ails Russian President Vladimir Putin — if anything? A lot of people seem to think they know.
Hardly a day passes without fresh speculation about the health and welfare of the Russian leader. Putin has blood cancer; he has thyroid cancer; he has a brain tumor. He has Parkinson's disease or early-stage dementia.
The symptoms? He doesn't walk normally — or at least not the way he used to. He behaves irrationally and appears disoriented. His face is puffy, his posture isn't right. He has hand and leg tremors. He disappears from public view.
Article here

Behind the Scenes of the U.S. Government's Recent Foreign Terrorist Organization De-listings - Soufan IntelBrief, 6 Jun 2022
Over the course of a single day last month, the U.S. State Department removed five terrorist groups from its Foreign Terrorist Organization (FTO) list, more than it has ever done before in one action.
The State Department revoked FTO designations of several groups now considered defunct, including Aum Shinrikyo, Basque Fatherland and Liberty (ETA), Kahane Chai, Gam'a al-Islamiyya, and the Mujahidin Shura Council in the Environs of Jerusalem.
Decisions to remove terrorist groups from FTO lists can be difficult, especially when these groups have killed numerous individuals over a long period of time while also threatening the stability of countries and regions.
Removing defunct groups from terrorism lists is important for ensuring the vitality of the use of sanctions as a counterterrorism financing tool.
Article here
Also see: "The Sad Banality of American Gun Violence" - Soufan IntelBrief, 3 June 2022

Russia's Blockade of Ukraine's Ports Is Causing a Humanitarian Disaster - The Bulwark, 7 June 2022
The greatest obstacle to Ukrainian victory might be not Russia's ground forces but its navy. Russia's blockade of Ukraine's Black Sea ports is putting enormous economic pressure on Ukraine—a major supplier of global agricultural products such as wheat, sunflower oil, and barley seeds—and the defenders don't have a navy to break it. But for Vladimir Putin, the blockade's effect on the Ukrainian economy is likely a secondary consideration. His primary objective is instead to inflict pain on the rest of the world and extract concessions from Western Europe. The strategy appears to be working.
Germany and France have entered into talks with Russia to break the blockade, and condemnation of those talks from Baltic leaders suggest the start of a diplomatic fracturing of NATO.
Article here

Sky High: Carbon Dioxide Levels in Air Spike past Milestone - APNews, 3 June 2022
The amount of heat-trapping carbon dioxide in the atmosphere has shot past a key milestone -- more than 50% higher than pre-industrial times -- and is at levels not seen since millions of years ago when Earth was a hothouse ocean-inundated planet, federal scientists announced Friday.
The National Oceanic and Atmospheric Administration said its long-time monitoring station at Mauna Loa, Hawaii, averaged 421 parts per million of carbon dioxide for the month of May, which is when the crucial greenhouse gas hits its yearly high. Before the industrial revolution in the late 19th century carbon dioxide levels were at 280 parts per million, scientists said, so humans have significantly changed the atmosphere. Some activists and scientists want a level of 350 parts per million. Industrial carbon dioxide emissions come from the burning of coal, oil and gas.
Article here
Also see: "Rising Carbon Dioxide Causes More than a Climate Crisis – It May Directly Harm Our Ability to Think" - ScienceDaily, 21 Apr 2020

Many See Israel behind May 22 Killing of Iranian Paramilitary Leader in Tehran - IntelNews, 25 May 2022
A growing number of security observers point to Israel as the most likely culprit behind the assassination of a leading member of the Islamic Revolutionary Guard Corps (IRGC), Iran's powerful paramilitary force. Brigadier General Hassan Sayyad Khodaei, who was killed in broad daylight in Tehran on May 22, served as deputy director of the Quds Force, a major branch of the IRGC. The mission of the Quds Force is to carry out unconventional warfare, especially in support of IRGC operations against adversaries abroad.
Article here

---
Section II - IC PODCASTS, COMMENTARY, BLOG UPDATES
The Sandy Hook Shooting and How Conspiracy Theories Affect National Security: Journalist Elizabeth Williamson — interviews by Former Acting D/CIA Mike Morell


Intelligence Matters: A CBS News original national security podcast is hosted by former CIA acting director and CBS News national security contributor Michael Morell. The most recent podcasts/interview is:
June 01 | The Sandy Hook Shooting and How Conspiracy Theories Affect National Security: Journalist Elizabeth Williamson
In this episode, Michael Morell speaks with journalist and author Elizabeth Williamson, who traced the rise and proliferation of conspiracy theories surrounding the 2012 Sandy Hook school shooting in a new book, Sandy Hook: An American Tragedy in the Battle for Truth. Williamson and Morell discuss how the conspiracy theories began, to whom they tend to appeal, and how social media companies have been integral to their spread. Williamson also explains how the U.S. may have begun 'exporting' politicized disinformation and techniques now being coopted by authoritarian governments around the world.

Other recent "Intelligence Matters" podcasts to stream or download:
May 25 | Reporting From Ukraine's Front Line: CBS News Correspondent Holly Williams
May 18 | State of Play in Ukraine: Former Moscow Chief of Station Rolf Mowatt-Larssen
May 11 | Counterterrorism Chief Christy Abizaid on Top Terror Threats to the U.S.
May 04 | Israel's Security Challenges: Former Senior Mossad Officer Zohar Palti
Apr 27 | Former CIA Officer and Congressman Will Hurd on Immigration, Political Division, and Adapting to Advanced Technologies
More about Intelligence Matters by Michael Morell here. Podcasts also available here.
---
Game Play Trumps Chinese National Security - Stewart Baker, Others at Steptoe Cyberblog
Cyberblog by Steptoe & Johnson LLP — By Stewart Baker [Chairman, AFIO]
Episode 410: Game Play Trumps Chinese National Security released 7 June 2022
Topics include: How can a leaky U.S. government possibly compete with China's economic might and autocratic government? This Cyberlaw Podcast has good news. A tale of a frustrated Chinese gamer who leaked classified details of Chinese tank performance. Some clever ways to use that in the future. The story of Gitee, a Chinese competitor to Github, that ran into a freeze on open source projects. What was the source of the freeze? Government objections to project code? What it takes to avoid a freeze will handicap China's software industry. Story of Cyber Command conducting "hunt forward" operations in support of Ukraine. Justice Samuel A. Alito Jr.'s opinion explaining why he would not have reinstated the district court injunction against Texas's social media regulation. National privacy legislation. House Democrats have made substantial concessions in the hopes of getting a privacy bill enacted. But Senate Democrats are unwilling to swallow those concessions. And Republicans think they can do better to wait until November. California is driving forward with regulations under its privacy law that are persuading Republicans that preemption has lots of value for business. The devastating consequences and obscure motivations of Conti's ransomware attacks on the Costa Rican government, and the deep tension between the U.S. government and Microsoft over export controls on intrusion tools. ... More topics covered. Article and podcast here
Some Prior Conversations:
Episode 409: Silicon Valley Speech Suppression is Going to the Supreme Court
Episode 408: But Was the Sex Viewpoint-Neutral?
Episode 407: An End to End-to-End Encryption?
Episode 406: Who Needs Cyberlaw When We Can Have Unicorns and Fairy Dust?
Episode 405: Google's Spamgate
Episode 404: Why Does Google Hate Mothers?
Episode 403: Confirmation Bias Meets Ukraine War and Elon Musk
---
Watergate's Scorpions - A Look Back on Surreal Days... by Jeff Stein and Colleagues on "SpyTalk" series on Substack...

June 7: "Watergate's Scorpions: The CIA and White House" - Melissa Graves
New revelations emerge in Jefferson Morley's tale of how the CIA's Richard Helms and Richard Nixon circled each other as mortal enemies—and allies.
June 5: "'Condor' Author Looks Back on Watergate's Surreal Days" - James Grady
James Grady reminisces about being in Washington while dark, high level crimes unraveled drop-by-drop, starting 50 years ago this month
May 28: "Memorial Day Requiem for Our Broken Counterterror Warriors" - Jeff Stein
Ron Capps, a former Army intelligence officer and crisis-scene diplomat, embraces fellow veterans with heartbreaking songs of loss and recovery.
May 25: "Domestic Terrorism Bill Fails without GoP Support in the Senate" - Jonathan Broder
Rightwing militants stirred unfounded fears the Biden administration would round up Trumpists and conservative.
May 18: "China's Shadow in the Laguna Hills Killings" - Matt Brazil
The accused shooter belonged to a shadowy pro-Beijing front group
---
Ukraine's Weapon Needs Grows Urgent - Latest Insights from Jack Devine of Arkin Group
The Arkin Group's June 2 "In Other News" letter to private clients by former CIA Deputy Director, Operations... Officer Jack Devine features...
A wide range of weapons will be essential for Ukraine to withstand Russia in the next phase of battle.
Follow link here to read analyses and predictions given to their private clients on the topics from last week. There sometimes is a delay of seven days before the above topics will appear at this link.
---
Section III - BROUGHT TO OUR ATTENTION BY MEMBERS
Russia Using Disinformation to Stir Hostility between Ukrainians and Poles, Warn Security Services - NFP, 31 May 2022
Russia is using disinformation to stir animosity between Poles and Ukrainians, warns the spokesman for Poland's security services. As an example, he pointed to the response to a recent killing in Warsaw, which the Polish far right falsely sought to blame on Ukrainians.
"Russian disinformation activities against Poland focus on arousing hostility between Poles and Ukrainians", including by "attempt[ing] to convince Poles that by accepting refugees from Ukraine they are exposing themselves to economic crisis, security risks and social problems", wrote Stanisław Żaryn.
That was the case with an incident earlier this month, when a man died after being stabbed during a fight on Nowy Świat, a street in central Warsaw, he continued.
Article here

The Untold Story of the Battle for Kyiv - Small Wars Journal, 31 May 2022
he world expected the Russian Army to defeat the Ukrainian Army within days. Russian President Vladimir Putin, United States Senate expert testimony, and most of the west, all expected Kyiv to fall within a few days under the weight of the enormous and powerful Russian army. The Russians thought it was going to be quick, but the Russians forgot that the enemy has a vote. The Ukrainian army didn't collapse. After nearly 100 days, the Ukrainian military continues to surprise the world. Ukrainian President Volodymyr Zalensky inspired the world and displayed his resolve, and his nation's resolve, to fight the much larger Russian Army.
Article here

Spyware Like Pegasus Is a Warning: Digital Authoritarianism Can Happen in Democracies, Too - New Atlanticist, 6 June 2022
When Szabolcs Panyi discovered he had been targeted by Pegasus spyware, his reaction was understandable: "Well, I freaked out," the Hungarian journalist said, as he was in the middle of investigating the powerful, Russian-controlled International Investment Bank. He wondered why he had been targeted and how he had installed the malware. "What's going to happen to my sources?"
For Panyi and many other journalists in Hungary, it was the first direct evidence of something they had long suspected: That they were being watched by the Viktor Orbán government in Budapest. And they weren't alone, as was revealed by an extensive coordinated global investigation by journalists and nonprofits.
Carine Kanimba—a dual US-Belgian citizen working to free her father, Paul Rusesabagina, the imprisoned Rwandan activist who inspired the film Hotel Rwanda—was one of the fifty thousand phone surveillance targets revealed in the investigation.
Article here

The 50 Biggest Data Breaches From 2004–2021 - Visual Infographic, 1 June 2022
In 2021, more than 5.9 billion user records were stolen.
This graphic visualizes the 50 largest data breaches, by entity and sector, since 2004.
Graphic here

Declassified and Released: More Secret Files on US Govt's Emergency Doomsday Powers - The Register, 28 May 2022
Nuke incoming? Quick break out the plans for rationing, censorship, property seizures, and more.
More papers describing the orders and messages the US President can issue in the event of apocalyptic crises, such as a devastating nuclear attack, have been declassified and released for all to see.
These government files are part of a larger collection of records that discuss the nature, reach, and use of secret Presidential Emergency Action Documents: these are executive orders, announcements, and statements to Congress that are all ready to sign and send out as soon as a doomsday scenario occurs. PEADs are supposed to give America's commander-in-chief immediate extraordinary powers to overcome extraordinary events.
Article and Declassified Papers here

Russian Agent Kovtun, Accused in Spy Poisoning, Dead at 57 - APNews, 5 June 2022
Russian agent Dmitry Kovtun, who was accused by the U.K. authorities in the poisoning death of former spy Alexander Litvinenko in London in 2006, has died at 57.
Russian lawmaker Andrei Lugovoi, who also was accused by the U.K. in the spy's killing, announced Kovtun's death on his messaging app channel. Lugovoi said that Kovtun died Saturday of a COVID-19-induced illness. Russian news reports said he died at a hospital in Moscow.
A British inquiry concluded that Kovtun and Lugovoi had killed Litvinenko and that Russian President Vladimir Putin had "probably approved" the operation. The European Court of Human Rights backed the British conclusion.
The Kremlin has fiercely denied any involvement.
Kovtun and Lugovoi also denied playing any role in Litvinenko's death.
Article here
Also see: "Litvinenko Witness Kovtun Has Acute Poisoning" - Ifax, Reuters, 2007

NGA Change of Command - Whitworth takes helm of NGA - NGA, 3 June 2022
Navy Vice Adm. Frank D. Whitworth III assumed command as the eighth director of the National Geospatial-Intelligence Agency during a ceremony at the agency's headquarters here June 3.
Whitworth, who replaces Navy Vice Adm. Robert Sharp, takes the helm at NGA after previously serving as the director for intelligence on the Joint Staff in the Pentagon.
Announcement here
Also see: "DNI Haines Welcomes Vice Admiral Frank Whitworth as NGA Director" - ODNI, 3 June 2022

Kristin Wood: The Conductor - Iron Butterfly Podcast, 7 June 2022
The story of Kristin Wood. Kristin brings with her 20 years of career experience from CIA, with service in the analysis, operations, and digital innovation directorates as she pursued transforming and building new capabilities within the agency. She was a President's Daily Brief briefer for Vice President Cheney and his National Security Advisor, in addition to building and leading CIA's Advanced Analyst Program, served as the Deputy Chief of a Middle East-focused operations division. She concluded her government service as the Deputy Director of the Innovation and Technology Group at the Open Source Center.
Podcast here

---
VIDEOS, REPORTS, EXHIBITS, DOCUMENT RELEASES
Move Over JARVIS, Meet OSCAR - CSIS, 19 January 2022
Open-Source, Cloud-Based, AI-Enabled Reporting for the Intelligence Community
Vast new sources of publicly available information combined with Artificial Intelligence/Machine Learning (AI/ML) capabilities have revolutionized the way we think about data and insight. With the help of unclassified cloud capability, the intelligence community (IC) can reap the benefits of this revolution. Treating these new forms of open-source intelligence as an afterthought, however, will blind the IC to critical information—information the United States' adversaries have already embraced and employed.
This revolution for the U.S. Intelligence Community is within reach. In the near term, a basic form of Tony Stark's JARVIS could assist analysts and operators in a wide range of duties—from machine vision processing of millions of images to natural language processing of millions of pages of documents. This paper hypothesizes an open-source, cloud-based, AI-enabled reporting capability for the intelligence community named "OSCAR." A capability like OSCAR could save an IC analyst as much as 364 hours, or more than 45 working days, a year, by some estimates.
View article here
Download report here

RAND Reports of Interest
Preventing Mass Attacks, Saving Lives - 1 June 2022
The Mass Attacks Defense Toolkit can help reduce casualties from mass shootings and other violent attacks
After studying 600 mass attack events and plots, interviewing dozens of experts, and reviewing hundreds of references, the team identified the Mass Attacks Defense Chain, a series of defenses that work together to reduce the probability of mass attacks and their impacts.
Report here

Ukraine's Best Chance for Peace - 1 June 2022
According to RAND's Samuel Charap, a framework deal proposed by Ukraine in March could eventually provide a way to end the war. At the center of the deal is a trade: Kyiv would renounce its ambitions to join NATO and embrace permanent neutrality in return for security guarantees from both the West and Russia. Such an agreement would be exceptionally difficult to negotiate, given the intensity of fighting in recent weeks and mounting evidence of Russian atrocities. But so far, Charap says, it's the most plausible path toward sustainable peace.
Report here

"Web of Make Believe: Death, Lies & the Internet" - Netflix forthcoming, 15 June 2022

Netflix has a new documentary series airing next week -- "Web of Make Believe: Death, Lies & the Internet" -- in which Brian Krebs of KrebsOnSecurity has a decent amount of screen time. The debut episode explores the far-too-common harassment tactic of "swatting" -- wherein fake bomb threats or hostage situations are phoned in to police as part of a scheme to trick them into visiting potentially deadly force on a target's address.
More about is by Krebs here
Previews by Netflix here

Nuclear Winter: U.S. Government Thinking During the 1980s - National Security Archive, 2 June 2022
Defense Nuclear Agency Saw Nuclear War Producing "Atmospheric Trauma"
1988 Interagency Study Projected "Severe Disruption of [Food] Production, Processing, and Distribution"
President Reagan Allowed That Nuclear Winter Was "Theoretically Possible."
Analysis and Documents here

Watergate Secrets & Spies: Must-Stream Movies and Series - Spyscape

Here are SPYSCAPE's 15 top picks of the must-watch Watergate movies, series, and documentaries exploring the crime of the century.
Watergate thriller Gaslit (2022) is a gripping series exposing the dangers of unchecked power, with a stellar cast including Julia Roberts, Sean Penn, Dan Stevens, and Betty Gilpin. The must-watch show is one of many first-rate tales involving the 1972 Watergate break-in and cover-up.
The Martha Mitchell Effect (2022) ‍-- The 'mouth of the south' is the subject of Netflix's documentary The Martha Mitchell Effect. The wife of US Attorney General John Mitchell blew the whistle on corrupt government practices and paid a high price for speaking out. Martha was a political gossip making the rounds on talk shows until the establishment turned against her. (Netflix)
Additional films, trailers, previews, and summaries here

SPY CHIEFS: Director-General of Security Mike Burgess - ASIO, Australia & America - SpyCast, 7 June 2022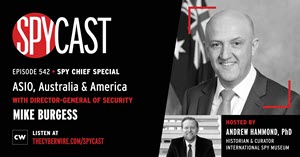 Mike Burgess joins Andrew to discuss his agency and the enduring strength of Australia's alliances. ASIO is the second intelligence agency he has directed.
Podcast here

Explore Cybersecurity with NSA Director of Cybersecurity Rob Joyce - NCF CyberChats, 1 June 2022

During this NCF #CyberChats session, a senior leader from the National Security Agency (NSA), Mr. Rob Joyce, Director of Cybersecurity, shared personal career experience, as well as information about opportunities available for high school and middle school students.
As NSA's Director of Cybersecurity, Mr. Joyce oversees the agency's Cybersecurity Directorate, established in October 2019 to prevent and eradicate cyber threats to the Department of Defense, National Security Systems, and the Defense Industrial Base.
Key Questions - * What is it like working at the NSA? * What opportunities are available to students?
39 minute Video here

Why We Need to Teach Cybersecurity & How to Become Certified - presented by Jenny Daugherty & Panel - NCF CyberChats, 1 June 2022

During this NCF #CyberChats session, a panel of cybersecurity educators, as well as Jenny Daugherty of Teach Cyber, discussed topics in cybersecurity education, including the High School Cybersecurity Curriculum Guidelines, and answered questions from teachers about a new professional opportunity with the National Cybersecurity Teaching Academy (NCTA).
As cybersecurity positions go unfilled, many businesses, industries, and by extension, citizens in the US, become vulnerable. To help close the gap, a recent National Security Agency grant created the NCTA with the aim to cultivate highly qualified instructors in K-12 areas of education who can prepare students for cyber degrees and positions in the cyber workforce.
41-minute Video here

Careers in Cybersecurity - An NCF Panel Discussion - NCF CyberChats, 1 June 2022

A panel of professionals from various cyber careers share details about their career paths, as well as current jobs available in the cybersecurity industry.
The panel consisted of both younger and more seasoned professionals, and focused on cyber careers such as IT (information technology) and Penetration Testing.
45-minute Video here

The Behavioral Sciences in U.S. National Security - IWP, 3 June 2022

At the Institute of World Politics, Washington, DC, Dr. Enrico Suardi, IWP Class of 2019 and Director of Psychiatry at Saint Elizabeths Hospital, discusses "The Behavioral Sciences in U.S. National Security." Dr. Suardi provides a historical overview of the involvement of the behavioral sciences in addressing society's security needs during peacetime and wartime. The U.S. Constitution entrusts to the government the responsibility for the common defense and general welfare of the nation. National security is today understood as the response to threats by nation-states and non-state actors to the domestic tranquility. The organization of national security requires shared efforts at federal, state, and local levels.
1.33.00 hour Video here

---
Section IV - Books, Research Requests, Jobs, Obituaries
Books — Newly Released, Overlooked, Forthcoming
The Spy Who Knew Too Much: An Ex-CIA Officer's Quest Through a Legacy of Betrayal
by Howard Blum
(Harper, June 2022)
Did the KGB have a mole with access to some of the CIA's most sensitive information who was never caught? A retired spy gets back into the game to solve a perplexing case—and reconcile with his daughter, a CIA officer who married into the very family that derailed his own CIA career—in this compulsive true-life tale of vindication and redemption, filled with drama, intrigue, and mystery. It's a real-life thriller whose conclusion might make headlines. On a sunlit morning in September 1978, a sloop drifts aimlessly across the Chesapeake Bay. The cabin reveals signs of a struggle, and "classified" documents, live 9mm cartridges, and a top-secret "burst" satellite communications transmitter are discovered aboard. But where is the boat's owner, former CIA officer John Paisley? One man may hold the key to finding out. Tennent "Pete" Bagley was once a rising star in America's spy aristocracy, and many expected he'd eventually become CIA Director. But that star exploded when Bagley—who suspected a mole had burrowed deep into the agency's core—was believed himself to be the mole. After a yearslong investigation, Bagley was exonerated, but the accusations tarnished his reputation and tainted his career. When Bagley's daughter Christina, a CIA analyst, married another intelligence officer who was the son of the man who had played a key role in the investigation into Bagley, it caused a painful rift between the two. But then came Paisley's strange death. A murder? Suicide? Or something else? Pete, now a retired spy, launches his own investigation that takes him deep into his own past and his own longtime hunt for a mole. What follows is a relentless pursuit to solve a spy story—and an inspiring tale of a man reclaiming his reputation and his family. It's a very personal quest that leads to a shocking conclusion.
Book available here
---
Scorpions' Dance: The President, the Spymaster, and Watergate
by Jefferson Morley
(St. Martin's Press, June 2022)
The untold story of President Richard Nixon, CIA Director Richard Helms, and their volatile shared secrets that ended a presidency. Intelligence expert and investigative journalist Jefferson Morley seeks to put the Watergate scandal in a new light: as the culmination of a concealed, deadly power struggle between President Richard Nixon and CIA Director Richard Helms. Nixon and Helms went back decades; both were 1950s Cold Warriors, and both knew secrets about the disastrous Bay of Pigs invasion of Cuba as well as off-the-books American government and CIA plots to remove Fidel Castro and other leaders in Latin America. Both had enough information on each other to ruin their careers. After the Watergate burglary on June 17, 1972, Nixon was desperate to shut down the FBI's investigation. He sought Helms' support and asked that the CIA intervene—knowing that most of the Watergate burglars were retired CIA agents, contractors, or long-term assets with deep knowledge of the Agency's most sensitive secrets. The two now circled each other like scorpions, defending themselves with the threat of lethal attack. The loser would resign his office in disgrace; the winner, however, would face consequences for the secrets he had kept. Rigorously researched and dramatically told, Morley uses long-neglected evidence to present a new perspective on one of America's most notorious presidential scandals.
Book may be ordered here
---
The Four Ages of American Foreign Policy: Weak Power, Great Power, Superpower, Hyperpower
by Michael Mandelbaum
(Oxford University Press, June 2022)
The United States is now nearly 250 years old. It arose from humble beginnings, as a strip of mostly agrarian and sparsely populated English colonies on the northeastern edge of the New World, far removed from the centers of power in Europe. Today, it is the world's most powerful country, with its largest economy and most powerful military. How did America achieve this status? Mandelbaum offers a new framework for understanding the evolution of the foreign policy of the U.S. He divides that evolution into four distinct periods, with each defined by the consistent increase in American power relative to other countries. His history of the four periods features engaging accounts of the major events and important personalities in the foreign policy of each era. Throughout, Mandelbaum highlights fundamental continuities in the goals of American foreign policy and in the way that policy was adopted and implemented. He portrays the United States, in its ascent, first as a weak power, from 1765 to 1865, then as a great power between 1865 and 1945, next as a superpower in the years 1945 to 1990, and finally as the world's sole hyperpower, from 1990 to 2015. He also presents three features of American foreign policy that are found in every era: first, the goal of disseminating the political ideas Americans have embraced from the first; second, the use of economic instruments in pursuit of the country's foreign policy goals; and third, a process for formulating policy and implementing decisions shaped by considerable popular influence. American foreign policy, as he puts it, has been unusually ideological, unusually economic, and unusually democratic. A sweeping and elegantly written history which reshapes our understanding of how the United States became the most powerful nation the world has ever seen.
Book may be ordered here

---
CFP (UTAustin): 2022 "Bobby R. Inman Award" for Student Scholarship on Intelligence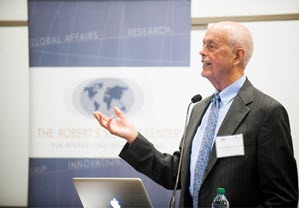 The University of Texas at Austin's Intelligence Studies Project announces the 8th annual competition recognizing outstanding student research and writing on topics related to intelligence and national security. The winner of the "Inman Award" will receive a cash prize of $5,000, with two semifinalists each receiving a cash prize of $2,500. This competition is open to unpublished work by undergraduate and graduate students enrolled in degree programs at accredited U.S. higher education institutions during the 2021-22 academic year.
Submission Deadline: June 30, 2022
If requested, the Intelligence Studies Project will assist in publishing the winning paper and ensure it is made available to current intelligence practitioners interested in the paper's topic. At the discretion of the Intelligence Studies Project, the authors of meritorious papers that are not recognized with an award and cash prize may be offered support in further research and editing in anticipation of publication.
Additional information about the Inman Award, including submission requirements and previous winners, is available here.
CFP on "Domestic Intelligence Organizations in Non-Democratic Regimes" for the International Journal of Intelligence and CounterIntelligence
The resurgence of authoritarianism in the 21st century coincides with transformations in intelligence that offer states greater surveillance capabilities than any other era of human history. This special issue will explore intelligence in non-democratic regimes to elicit insights on how these non-democratic intelligence cultures and practices might harness intelligence in the future compared to how they have in the past. The editors are particularly interested in case studies that focus less on theory and more on history and new evidence, although papers that offer original theoretical concepts are welcome.
Contributions may include, but are not limited to, the following questions and issues:
· The role of new technology in domestic intelligence or surveillance by non-democratic states (including the newly-developed digital authoritarianism practices)
· How ideology shaped domestic intelligence organizations, functions, or operations in non-democratic states
· Single or comparative case studies
· The influence of society, culture, and history on intelligence in non-democratic regimes and vice versa
· The role of individuals as driving forces in non-democratic intelligence structure, organization, and behavior
· The effect of intelligence on minority or underrepresented groups and voices
· The pressure or influence of outside states, including allies, adversaries, or patrons, on intelligence by non-democratic regimes
· Innovations in non-democratic intelligence practices
· Areas of continuity or discontinuity in the transition from a non-democratic to a democratic state
Abstracts are due by 15 August 2022; Manuscripts are due 15 December 2022.
Manuscripts should be between 4,000-8,000 words (including the abstract, an author bio, references, figures, and tables.) All manuscripts should be formatted following the style of the International Journal of Intelligence and CounterIntelligence.
Submissions or questions: Florina Cristiana Matei, cmatei@nps.edu, or Jeff Rogg, jrogg@citadel.edu

UK Historian Seeking Former Officer Knowledge of 1956 Lionel Crabb Case (went missing diving under Russian vessel in UK waters)
AFIO Members: I have a quick question. I am a UK historian trying to trace any former intelligence officer who might have been involved in the 1956 Lionel Crabb case: this was the case of a British spy who went missing whilst diving under Khrushchev's vessel during his visit to the UK.
I am making a podcast series about this and would like to know more about the CIA's reported involvement.
If you can help, I would be very grateful. Please reply to Giles Milton gilesmilton@hotmail.com
More about Giles Milton here www.gilesmilton.com
WANTED: Sources for Research Exploring OSINT's Utilities in Counterterrorism
Terrorism analyst and open source intelligence (OSINT) specialist Michael S. Smith II is conducting PhD research focused on OSINT's utilities in counterterrorism initiatives. Supervised by faculty in the Department of War Studies at King's College London, this research aims to improve understandings of how OSINT has and could be utilized to manage threats posed by al-Qa'ida, ISIS and their supporters. If you are a current or retired intelligence, defense, or law enforcement professional, or a policymaking professional who may be able to contribute, Mr. Smith would greatly appreciate an opportunity to share more information about his PhD research project and ways that you might be able to contribute to this research.
Interested parties may contact Mr. Smith via the contact form on his personal bio site, www.terrorismanalyst.com, or at michael.smithii@kcl.ac.uk
National Academies Seeking Director for Intelligence Community Studies Board - Keck Center, Washington, DC
We're Hiring! Seeking the Next Director for the Intelligence Community Studies Board - National Academies, 1 June 2022
Are you an exceptional leader and manager with a strong background working in the Intelligence Community (IC), particularly at the intersections of sciences, engineering, and medicine with policy? Do you have the ability to develop portfolios of projects and negotiate external funding from sponsors in the IC and Federal Agencies?
The National Academies of Sciences, Engineering, and Medicine is seeking a director for the Intelligence Community Studies Board (ICSB). The ICSB serves as the convening authority for the discussion of science and technology issues of importance to the U.S. IC. Although the principal sponsor of the ICSB is the Director of S&T at the Office of the Director of National Intelligence (ODNI), ICSB resources and publications are used to benefit all parts of the IC. In coordination with ODNI and other IC members, the ICSB produces studies and holds workshops, symposia, and expert meetings to explore science and technology topics of interest. The ICSB is also home to the Intelligence Science and Technology Experts Group, a large, diverse, collection of experts across a broad range of science, technology, and medicine that is available to provide quick-response advice to ODNI and the IC.
CANDIDATE ATTRIBUTES
You should have experience in managing staff and fostering their growth, providing oversight on quality and timeliness for a diverse program of activities, and managing relationships with federal, state, and private sponsors.
The successful candidate for this position will have an advanced degree in a related field (physical sciences, engineering, social sciences, or a related field), as well as 10 years of experience related to advancing science or policy, particularly related to fund raising and managing projects and budgets. Previous experience in government service in an executive agency, Capitol Hill, or the White House would be preferred. The preferred candidate should also have a TS/SCI Clearance.
For a complete job description, desired qualifications, and description of benefits, please visit our website to learn more and apply.
Geographic location of position is here
Details or to apply....here
College in Lynchburg, VA Seeks Assistant Professor to teach Intelligence and National Security - Fall, Full-time
Liberty University is seeking a full time, residential, Assistant Professor to teach Intelligence and National Security courses in the School of Government. Courses support a curriculum which features a major or minor field of study in Strategic Intelligence Studies and include Introduction to Intelligence, Intelligence Analysis, Ethics in Intelligence, History of Intelligence, Intelligence and Military Operations, Strategic Intelligence, Counter Intelligence, Terrorism, Counter-terrorism and Psychological Operations. A minimum of a Master's Degree and extensive experience in the Intelligence profession is required.
Liberty University is located in Lynchburg, VA, 3 hours south of Washington, D.C. It is a private, Christian, liberal arts, accredited institution with 15 colleges and schools. The modern campus at Liberty Mountain supports 15,000 residential students, Division I sports and over 115,000 online students. Liberty has a large and thriving Army and Air Force ROTC presence. Details on the job are at here. Interested partieis should contact tcothron1@liberty.edu
Seeking Director of Global and National Security Programs - Univ of New Mexico
The University of New Mexico (UNM) invites applications for the part-time (.50 FTE) position of Director of Global and National Security Programs. This position will be for four years with the possibility of renewal and will report to the Office of the Provost and Executive Vice President for Academic Affairs.
UNM's Global and National Security Policy Institute (GNSPI) grew out of a perceived need for greater coordination among international security-related STEM, social science, law, and humanities fields. GNSPI developed a Professional Masters of Science Degree in Global and National Security (PMSGNS) based on intensive 8-week modules designed for working professionals seeking interdisciplinary education on security policy questions, broadly defined. The program is of particular interest to technical professionals whose duties or career goals extend to addressing broad policy issues that are inherently interdisciplinary. GNSPI holds an annual symposium and other events that promote dialogue among academics and practitioners on global security issues and emerging challenges.
UNM also developed an undergraduate-focused Intelligence Community Center for Academic Excellence (IC-CAE), that offers a certificate in National Security and Strategic Analysis, as well as a Global and National Security concentration under UNM's interdisciplinary Bachelors of Integrative Studies and Innovation degree program. The Director of Global and National Security Programs will oversee both the graduate and undergraduate programs, in coordination with the Deans of participating colleges and the Dean of Graduate Studies. Please see the position posting here.
Full-Time Assistant Professor of Criminal Justice (Intelligence Studies) - University of North Georgia, Dahlonega, GA
Job Summary: Type: Full-Time; Posted: 02/02/2022; Category: Criminal Justice; Job ID: 238891
The Department of Criminal Justice at The University of North Georgia invites applications for a full-time, tenure-track appointment at the rank of Assistant Professor of Criminal Justice at the Dahlonega campus. This position will focus primarily on Intelligence Studies. Special attention will be given to applicants who have four or more years of practitioner experience and the ability to manage applied analytic projects. The workload may require travel across campuses, teaching at off-campus teaching sites, and online teaching.
Responsibilities: Teach four undergraduate courses per semester to include Introduction to Criminal Justice; Maintain an active research agenda in an effort to produce scholarly publications; Assist in the advising of students enrolled in Bachelor of Science Degree Criminal Justice with an Intelligence Studies Concentration; Serve on University, College, and Departmental Committees; Teaching schedule may include assignments on other campuses, evening or on-line classes.
Required Qualifications: Ph.D. in Criminal Justice is required. Intelligence Studies, Homeland Security or a closely related field is preferred; Experience teaching Intelligence Studies at the university or college level; Successful candidates should be able to teach one or more of the following courses: Introduction to Intelligence, Fundamentals of Intelligence Analysis, or Methods of Intelligence; Ability to work collaboratively with all campus constituencies.
To explore this job or to apply, do so here
Tenure-Track Assistant Professor in Intelligence, Embry-Riddle Aeronautical University, Daytona Beach, FL
Job Description: The Department of Security Studies and International Affairs (SSIA) at Embry-Riddle Aeronautical University, Daytona Beach, FL., invites candidates to apply for a tenure-track Assistant Professor position in Intelligence (GEOINT). The successful candidate should have experience in one or more of the domains related to intelligence and security with skillsets in technologies such as Geospatial Intelligence, Remote Sensing using Unmanned Aircraft Systems (UAS), satellite imagery, as well as spatial analyses using Geographic Information Systems (GIS).
The successful candidate will contribute to SSIA's interdisciplinary Homeland Security and Intelligence program. In addition, the candidate will support the department and college to help integrate technology into the existing Homeland Security & Intelligence and Global Conflict Studies undergraduate degree programs as well as other programs external to the department. Primary tasks include undergraduate teaching and research, student advising, and relationship building with external organizations and agencies. The position requires teaching flexibility to cover a variety of courses in geospatial intelligence, geographic information systems, and their applications across a broad range of intelligence and security issues. Additional duties include scholarship, professional development, committee participation, and other activities to support the Department. This is a nine-month position with the possibility of summer teaching assignments. Position available August 2022.
Qualifications: An earned doctorate in intelligence-related discipline such as Geospatial Intelligence, Security Studies, Political Science, Remote Sensing, or related field is preferred. Special attention will be given to candidates with Intelligence Community experience and demonstrated success in securing and managing applied analytic projects. Knowledge of technical as well as policy and procedural aspects of geospatial intelligence and its applications is a plus. An exceptional candidate who is ABD (with an expected completion date within six months of the hire date) will be considered.
More info or to apply
---
David Charles MacMichael PhD, 95, a contract CIA Analyst, Latin America Expert, and Whistleblower, died 16 May 2022 in Front Royal, VA.
MacMichael was born on in Albany, NY, and raised in Leonia, NJ. David enlisted in the Marine Corps in 1946, right out of high school, and served two years before enrolling at Hampden-Sydney College in Virginia on the G.I. Bill. He graduated in 1952 with a degree in history, and immediately went back to the corps, this time as an officer.
The Marines sent him to Korea, where in 1953, during the final weeks of the war, he was seriously wounded in a mortar attack. He spent more than a year recovering, then returned to service once again, this time to be trained as an expert in counterinsurgency.
MacMichael resigned his commission in 1959 to pursue a doctorate in history at the University of Oregon, which he obtained in 1964 and began teaching at Dominican University of California, in San Rafael, north of San Francisco.
He was recruited by the Stanford Research Institute, an arm of Stanford University that held contracts with the Defense Department and the CIA. The institute sent him to Thailand for three years, at the height of the Vietnam War, and he remained with the group until he began working directly with the Agency on Nicaragua in 1981.
MacMichael was one of the Agency's leading experts on Latin America when fears were rising over the Soviet support for left-wing governments, particularly in Nicaragua, where the Sandinistas, a socialist movement, had taken power in 1980. The Carter administration initially provided aid to the new government, but suspended it after evidence emerged the Sandinistas were funneling Soviet weapons to rebels in El Salvador.
When Reagan took office in 1981, he felt the Sandinistas would destabilize the region, and pushed for aid to a counter force known as the Contras.
MacMichael's job was to write briefings about Central America, but what he saw troubled him: Carter's pressure tactics had worked; the flow of aid and weapons from Nicaragua to El Salvador slowed to a trickle. Yet the Reagan administration insisted otherwise, and MacMichael had evidence that the president had approved a plan to build a secret military force to invade Nicaragua.
Fearing a repeat of CIA-backed coups in Iran, Guatemala, and Chile, MacMichael refused to stay silent. He resigned from the the Agency two years later, in 1983, to go public with evidence that the Reagan administration was preparing to launch a coup against the government in Nicaragua (a covert operation eventually known as the Iran-Contra Affair). After resigning, he traveled to Nicaragua to investigate to be sure of his concerns, and then called on members of Congress and took his findings to The Washington Post and New York Times. The revelations had an immediate effect.
Congress rejected Reagan's request for more aid to the contras, and the administration quickly pivoted to illegal schemes to sell arms to Iran and use that money to fund the contras -- a program eventually exposed in 1986 which became a big political scandal.
MacMichael saw the Nicaragua episode as one in a long list of attempts by the United States to exert its will over the region.
Dr. MacMichael joined a small group of intelligence insiders-turned-government critics, like Philip Agee, Daniel Ellsberg, and Ralph McGehee, and became a regular on the left-wing lecture and film circuit, appearing as a talking head in documentaries like "The Panama Deception" (1992), an Academy Award-winning exposé about the 1990 invasion of Panama.
MacMichael co-founded a number of organizations for dissidents from the U.S. intelligence community, including the VIPS (Veteran Intelligence Professionals for Sanity) and the Center for the Study of Covert Action.
When Nicaragua sued the U.S. in the World Court in the Netherlands, he testified as a key witness. The U.S. refused to participate in the case, which it lost in 1987. The American government then refused to pay court-ordered reparations, and Nicaragua later withdrew its complaint.
His whistle-blowing made him a pariah among former IC colleagues, but MacMichael insisted it was worth it.
He married Martha Ostrander in 1953. They later divorced. He married Barbara Jentzsch, a journalist, in 2003. In addition to his daughter Alicia, his wife survives him, as do a brother, a sister, another daughter, a son, and other family.

Wayne Robert Schreiner, 83, Director of FBIS, died of lymphatic cancer on 31 May 2022.
Bob was born in Hays, KS. He worked on his parents' farm and later at the motel they briefly owned, and also for his father's small construction company, where he learned expert masonry and carpentry skills. An athlete, Bob played football, basketball, and baseball for his high school, St. Joseph's Military Academy, and basketball and baseball in college at Benedictine College. He signed with the Milwaukee Braves and briefly played in their minor league farm system. As a teenager, he studied for the priesthood for two years at a seminary in Victoria, KS, but his love of sports caused him to give up that calling. After retirement, he enjoyed many years as a member of the Northern Virginia Senior Softball league, serving a term as president.
After graduating from Fort Hays State University, he applied to work at the CIA. While he waited several months for his background investigation, Bob worked as a bricklayer in Arlington. Because of his aptitude with languages, the Agency initially hired him as a linguist, teaching him Polish. However, Bob later moved to the Foreign Broadcast Information Service (FBIS), and served overseas in Austria, England, and Thailand. He completed studies at the National War College in Washington, DC. He finished his career serving as Director of FBIS for 5 years. Upon his retirement in February 1996, after 33 years of government service, he was awarded the Distinguished Intelligence Medal and the National Intelligence Distinguished Service Medal.
Bob and his wife, Beth, continued to travel in their retirement years, visiting dozens of countries in North and South America, the Caribbean, Europe, the Middle East, Africa, Asia, and Oceania. Bob's final official tally of different countries to which he had traveled was 105. As Bob often said, "Not bad for a farm boy from Kansas."
He wrote two books: Portrait of a Kansas Family – The Schreiners of Hays, on his family's history and genealogy. A second book, From Kansas to Kenya – an Uncommon Road for Wine Lovers, was a memoir of his travels. He kept detailed, witty journals of his many travels, which are now treasured family mementos.
Bob was an ardent supporter of the Boston Red Sox, although he enjoyed the Washington Nationals, Baltimore Orioles, Washington Redskins – and whoever happened to be playing against the Dallas Cowboys.
Bob took on the role of family patriarch, keeping in with siblings, in-laws, cousins, second-cousins, aunts, uncles, nieces, nephews, children, and grandchildren – no matter how far-flung.
He is survived by his wife of 56 years, Beth, a son, two daughters, and other family.
A memorial service will be held at Queen of Apostles Catholic Church, Alexandria, VA on Friday, 10 June 2022, at 10:30 a.m.

---
AFIO EDUCATIONAL EVENTS IN COMING TWO MONTHS....
Virtual =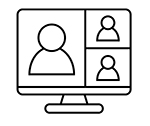 ; In-Person =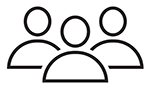 None at this time
---
Other Upcoming Events from Advertisers, Corporate Sponsors, and Others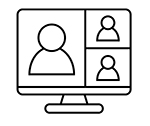 Wednesday, 15 June 2022, noon EDT - Virtual - "New Perspectives on Intelligence Analysis for the Private Sector" - hosted by Johns Hopkins University
Host Dr. Michael Ard of JHU's MS in Intelligence Analysis leads a curated discussion with Dr. Maria Robson Morrow and Lewis Sage-Passant on Intelligence Analysis for the Private Sector.
Dr. Maria Robson Morrow teaches research methods in the MS in Intelligence Analysis program. Outside of Johns Hopkins University, Dr. Robson Morrow works as the Intelligence Project Program Coordinator at the Harvard Kennedy School's Belfer Center for Science and International Affairs. She holds a PhD in Political Science from Northeastern University.
Lewis Sage-Passant is a doctoral researcher at the University of Loughborough, where he studies the history and present structure, sources, and methods of private sector intelligence teams. Sage-Passant is Manager of Global Strategic Intelligence at the US technology firm Salesforce.
No charge to attend.
To explore or register, do so here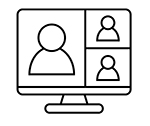 Wednesday, 15 June 2022, 6:30pm - Virtual - Washington, DC - SPY Summer Social: Young Professionals Event - Virtual International Spy Museum Program
Sneak into the International Spy Museum after hours for the SPY Summer Social! SPY will kick off its 20th Anniversary celebration with drinks and bites on the rooftop - including unforgettable views of DC at sunset and exclusive access to our galleries complete with a birthday cake bar. More fun surprises will be revealed throughout the night. Register below.
Visit www.spymuseum.org.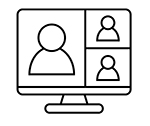 Thursday, 16 June 2022, noon - Virtual - Washington, DC - Code Name Madeleine with Arthur J. Magida - Virtual International Spy Museum Program
Seventy-nine years ago today—June 16, 1943—Noor Inayat Khan was flown to France on a small Lysander plane to take on the dangerous job as a wireless operator for Britain's Special Operations Executive (SOE) in Nazi-controlled France. The daughter of a Sufi mystic from India and an American mother, Khan became an unlikely World War II heroine. Raised in a lush suburb of 1920s Paris, Khan was an introspective musician and writer, dedicated to her family and to her father's spiritual values of harmony, beauty, and tolerance. She did not seem destined for wartime heroism. Yet, faced with the evils of Nazi violence and the German occupation of France, Khan joined the SOE and trained in espionage, sabotage, and reconnaissance. For crucial months of the war, Khan was the only wireless operator sending critical information to London from Paris, significantly aiding the success of the Allies on D-Day. Join us for a discussion with Arthur J. Magida, author of Code Name Madeleine: A Sufi Spy in Nazi-Occupied Paris. Magida will share the rich details he gleaned from dozens of interviews, newly discovered manuscripts, official documents, and personal letters about this valiant young woman.
Visit www.spymuseum.org.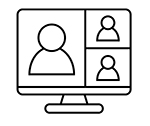 Thursday, 16 June 2022, 6 - 7:30pm EDT - Virtual - Digital World: Killing Espionage but Saving Intelligence? - by The OSS Society
We're less than two weeks away from the next installment in the OSS Society's "Oh So Social" Conversation Series on 16 June 2022. Sue Gordon, the former Principal Deputy Director of National Intelligence, and Ellen McCarthy, former Assistant Secretary of State for the Bureau of Intelligence and Research (INR - the successor to the OSS's Research and Analysis Branch), will discuss how the digital environment is revolutionizing the craft of intelligence.
This is a virtual event as part of The OSS Society's "Oh So Social" Conversation Series.
Fee ranges from free to $1000.
Register today by clicking here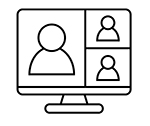 Thursday, 16 June 2022, 1800/6:00 PM EDT - Virtual - NIP Virtual Speaker Event Featuring NGA's Mark Andress discussing "Leading the Way During a GEOINT Revolution."
This Naval Intelligence Professionals virtual speaker event features NGA's Mark Andress discussing "Leading the Way During a GEOINT Revolution."
GUEST Speaker: Mark Andress, Chief Information Officer & Director, IT Services, NGA.
FORMAT: Video Conference – GoToMeeting. Please join the meeting from your computer, tablet or smartphone, beginning at 1750/5:50 PM EDT:
Please join my meeting from your computer, tablet or smartphone.
https://meet.goto.com/916927157
You can also dial in using your phone. US: +1 (571) 317-3112 Access Code: 916-927-157
Get the app now and be ready when your first meeting starts: https://meet.goto.com/install
As always, please mute your device/phone. Thanks.
AGENDA: • (5 min) Ms. B. Lynn Wright, DDNI (Ret.), NIP Chairman, welcoming remarks and NIP Update; • (~25 min) Mark Andress's Remarks; • (~30 min) Q & A moderated by CAPT (Ret.) Bob Allen.
Please enter your questions in the GoToMeeting chat window or email your questions in advance/during the video conference to: bob_allen36@hotmail.com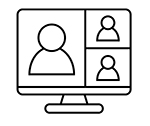 Friday, 17 June 2022, noon - Washington, DC - The President, the Spymaster, and Watergate with Jefferson Morley - Virtual International Spy Museum Program
Fifty years ago today, five men were discovered breaking into the Democratic National Committee Headquarters at the Watergate in Washington, DC. President Nixon, desperate to shut down the FBI's investigation of the crime, sought the support of CIA Director Richard Helms. To mark this unhappy anniversary join us for a discussion with Jefferson Morley, the author of the new book Scorpion's Dance: The President, the Spymaster, and Watergate, and James Rosen, author of The Strong Man: John Mitchell and the Secrets of Watergate. In conversation, Morley and Rosen will explore the concealed, deadly power struggle between Nixon and Helms, two Cold Warriors whose edgy relationship dated back to the 1950s. Both president and spymaster knew secrets about the disastrous Bay of Pigs invasion of Cuba as well as off-the-books American government and CIA plots to remove Fidel Castro and other leaders in Latin America. Both had enough information on each other to ruin their careers. Morley and Rosen, both veteran Washington reporters, will discuss the various theories of Watergate and the long-neglected evidence Morley has uncovered to give a new perspective on one of America's most notorious presidential scandals.
Visit www.spymuseum.org.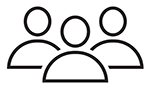 19-22 June 2022 - Treviso (near Venice), Italy - 2022 IAFIE and IAFIE-EC Conference and CFP
Theme: "Working Wicked Intelligence Challenges: Intelligence Research, Education-Training and Practice"
The 2022 CALL FOR PAPERS addresses engaging themes that combine the different Intelligence domains and disciplines with a look into the future challenges.
Read the Call for Papers to know the main Conference themes, requirements, deadline and the new IAFIE Study Group Initiative.
Those who had planned to attend and present papers at the postponed 2020 or 2021 Italy conference can resubmit their papers--or propose to present new papers--at the June 2022 Treviso-Venice Conference.
Presenters are encouraged to submit papers for publication in the Journal of Security, Intelligence, and Resilience Education (JSIRE). IAFIE announces the requirements for a peer-reviewed paper to be accepted for publication in the Call for Papers.
The Call for Papers includes details about Registration, Fees, Travel, and Accommodations along with additional tour options and partners/spouses' tour.
Conference includes a tour to Venice (free of charge) at the end of the Conference.
Event will be hosted by École Universitaire Internationale - Italy.
The Conference will take place in the territories that have witnessed the rise of the first structured Intelligence service in the world, and have always been the bridge between west and east, forefront observer of their evolution through time;
Be with us to live what freedom and Democracy are. Be with us to be a sign, a design for what freedom and democracy will be in the future.
We will meet in Treviso, near Venice, crossroad city that unites cultures, east-west, north-south for a vision of the global universe.
For more information, to respond to the CFP, or to register, do so here.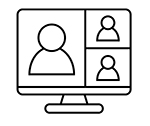 Thursday, 23 June 2022, noon - Washington, DC - Virtual Spy Chat with Chris Costa with Darrell M. Blocker - Virtual International Spy Museum Program
Join us for an online discussion of the latest intelligence, national security, and terrorism issues in the news. Spy Museum Executive Director Chris Costa, a former intelligence officer of 34 years, will be joined by Darrell M. Blocker, former Deputy Director of the CIA's Counterterrorism Center. Blocker is the Chief Operating Officer for MOSAIC Security, a strategic intelligence, crisis management, and executive advisory firm. He retired from government service after a successful 32-year career in the US intelligence community, including 28 years as a CIA operative. He was awarded the CIA's Distinguished Career Intelligence Medal and was recognized as the most senior Black officer in CIA's Directorate of Operations upon retirement in 2018. Blocker is an ABC News National Security Analyst and Contributor. He is also developing espionage-themed content in Hollywood, serving as a tv consultant, and volunteers with nonprofits dedicated to serving youth in the foster care system (Peace4Kids.org).
Visit www.spymuseum.org.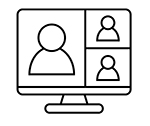 Wednesday, 29 June 2022, 3-4pm EDT - Virtual - "The Israeli Perspective on Strategic Intelligence" - featuring Col Itai Shapira, hosted by Johns Hopkins University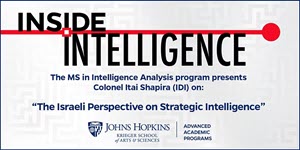 Michael J. Ard, JHU host, leads discussion with intelligence analyst Colonel Itai Shapira on "the Israeli Perspective on Strategic Intelligence."
Colonel (res.) Itai Shapira has more than 25 years of experience in the Israeli Defense Intelligence (IDI), where he has served in various intelligence analysis and management roles on the strategic, operational, and tactical levels. His last assignments included the deputy for analysis in the IDI's Research and Analysis Division (RAD), the head of the Syrian department in the RAD, and the head of the IDI's "Devil's Advocate" department.
Itai holds a B.A and an MBA from Tel-Aviv University and is a graduate of the Israeli National Defense College. He is currently a PhD candidate at the University of Leicester – studying Israeli national intelligence culture.
No charge to attend. Explore more or Register here.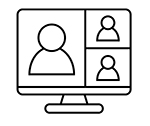 Tuesday, 2 August 2022, 6 - 7:30pm EDT - Virtual - The OSS Society's "Oh So Social" Conversation Series features General David Petraeus + Dr. Michael Vickers

General David Petraeus, USA (Ret.) and Dr. Michael Vickers talk one-on-one about the state of the world in this latest "Oh So Social" Virtual Conversation Series by The OSS Society.
Fee ranges from free to $1,000.
Register here
---
DATES VARY. Spy Tours in Washington DC Area: Spring has Sprung! Book a Spy-themed Tour Today
Former intelligence officers deliver tours of Washington D.C. and share unique insights on what it's like to operate in the world of espionage. Alternate dates and times or custom tours available upon request. Tours option include:
Questions or more information here or email Rosanne at rosanna@spyher.co
---
ITEMS FOR SALE AT AFIO FOR MEMBERS...including NEW ALL-BLACK SHORT-SLEEVED POLO SHIRT
Now available: Black short-sleeved polo shirts with Embroidered AFIO logo
Show your support for AFIO with our new Black Short-sleeve Polo Shirts. Shirts are shrink and wrinkle resistant of fine cotton with a soft, "well-worn, comfy" yet substantial feel. They feature a detailed embroidered AFIO seal. Get a shirt for yourself and consider as gifts for colleagues, family, and friends. Only $50 each including shipping.
Sizes for (M) men, only; Small, Medium, Large, XL, XXL, and XXXL. $50 per shirt.
You may pay by check or credit card. Complete your order online here or mail an order along with payment to: AFIO, 7600 Leesburg Pike, Ste 470 East, Falls Church, VA 22043-2004. Phone orders at 703-790-0320. Questions? Contact Annette at: annettej@afio.com.
PopSocket for cellphones or tablets
Show your support to AFIO while enjoying the convenience offered by our AFIO Logo PopSocket. The PopSocket is most commonly used as a stand and as a grip for your mobile phone or tablet; handy for taking selfies, watching videos, and for texting. The PopSocket looks like a small button or sticker which, when closed, sticks flat to your mobile device. However, its accordion-like design enables it to pop open for use. The benefits of using a PopSocket make it a must-have accessory for your mobile phone or tablet. It also aids in keeping your phone from slipping off your hand during use, falling, or breaking.
Price: $15. Order this and other store items online here.
---
Caps - Dark Navy with Navy AFIO Logo
An authentic silhouette with the comfort of an unstructured, adjustable fit. Fabric: 100% cotton. Unstructured. Fabric strap closure with adjustable D-clip. Price: $30. Order this and other store items online here.
---
Duffel Bags - Royal Blue and Black with Full Color AFIO Logo This duffel has it all when it comes to value, style and organization.
600 denier polyester canvas with polyester double contrast; D-shaped zippered entry for easy access. Front pocket with hook and loop closure. End mesh pocket Easy-access end pockets. Four durable, protective feet and built-in bottom board for added strength. Web handles with padded grip. Detachable, adjustable shoulder strap.
Dimensions: 11"h x 19.75"w x 9.75"d; Approx. 2,118 cubic inches
Price: $50. Order this and other store items online here.
---
AFIO Mug with color glazed logo. Made in America. Sturdy enough to sit on desk to hold pens, cards, paperclips, and candy.
This handsome large, heavy USA-made ceramic mug is dishwasher-safe with a glazed seal. $35 per mug includes shipping. Order this and other store items online here.
---
Guide to the Study of Intelligence and When Intelligence Made a Difference
"AFIO's Guide to the Study of Intelligence" has sold out in hard-copy.
However, it is available in digital form in its entirety on the AFIO website here.

Also available on the website here are the individual articles of AFIO's history project "When Intelligence Made a Difference" that have been published to date in The Intelligencer journal. More articles will be forthcoming in future editions.
---
Disclaimers and Removal Instructions
Weekly Intelligence Notes (WINs) are commentaries on Intelligence and related national security matters, based on open media sources, selected, interpreted, edited and produced for non-profit educational uses by members and WIN subscribers.
REMOVAL INSTRUCTIONS: We do not wish to add clutter to inboxes. To discontinue receiving the WINs:
a) IF YOU ARE A MEMBER - click here: UNSUBSCRIBE and supply your full name and email address where you receive the WINs. Click SEND, you will be removed from list. If this link doesn't open a blank email, create one on your own and send to afio@afio.com with the words: REMOVE FROM WINs as the subject, and provide your full name and email address where you are currently receiving them.
b) IF YOU ARE NOT A MEMBER, and you received this message, someone forwarded this newsletter to you [contrary to AFIO policies]. Forward to afio@afio.com the entire WIN or message you received and we will remove the sender from our membership and distribution lists. The problem will be solved for both of us.
CONTENTS of this WIN [HTML version recipients - Click title to jump to story or section, Click Article Title to return to Contents. This feature does not work for Plaintext Edition or for some AOL recipients]. If you wish to change to HTML format, let us know at afio@afio.com. The HTML feature also does not work for those who access their e-mail using web mail...however NON-HTML recipients may view the latest edition each week in HTML at this link: https://www.afio.com/pages/currentwin.htm
---
WINs are protected by copyright laws and intellectual property laws, and may not be reproduced or re-sent without specific permission from the Producer. Opinions expressed in the WINs are solely those of the editor's or author's listed with each article. Notices in the WINs about non-AFIO events do not constitute endorsement or recommendation by AFIO. AFIO Members Support the AFIO Mission - sponsor new members! CHECK THE AFIO WEBSITE at www.afio.com for back issues of the WINs, information about AFIO, conference agenda and registrations materials, and membership applications and much more!
(c) 1998 thru 2022. NOTE NEW ADDRESS: AFIO, 7600 Leesburg Pike, Suite 470 East, Falls Church, VA 22043-2004. Voice: (703) 790-0320; Fax: (703) 991-1278; Email: afio@afio.com
---
About AFIO | Membership Renewal | Change of Address | Upcoming Events | Chapter Locations | Corporate/Institutional Memberships | Careers in Intelligence Booklet | Guide to the Study of Intelligence | Intelligencer Journal | Weekly Intelligence Notes | To Make A Donation | AFIO Store | Member-Only Section | Code of Ethics | Home Page
Click here to return to top.
---