---
Section I - INTELLIGENCE HIGHLIGHTS
The U.S. Keeps Losing Wars Because Nobody Listens to the Spooks - DailyBeast, 3 July 2022
The intel failures behind conflicts from Vietnam to Afghanistan are not identical, but most of them come down to the people in power not listening to the spies on the ground.
In mid-May, CNN reported that the U.S. intelligence community was about to begin a sweeping review of the way it does business. What prompted the senior officials to action? The answer is simple enough: alarmingly inaccurate predictions as to the durability of the U.S.-supported government of Afghanistan, which led to a decidedly ignominious withdrawal of our forces there, as well as overly pessimistic projections of Ukraine's ability to stave off a major assault by the Russian army.
Opinion here

Russia Moves to Nationalize Sakhalin-2 Offshore Oil and Gas Project, Might Cut Off LNG to Japan, Cheat Investors - Maritime Exec, 3 July 2022
Russian President Vladimir Putin has moved to nationalize the Sakhalin-2 offshore oil and gas project in Russia's Far East, threatening the rights of Japanese and European investors. The decision also raises the risk that Sakhalin-2 might suspend its contractual shipments of LNG to Japan, where the government has criticized the Kremlin's decision to invade Ukraine.
Sakhalin-2 is "one of the world's largest integrated, export-oriented, oil and gas projects," according to minority owner Shell, and it was Russia's first offshore gas project. The infrastructure includes three offshore platforms, an onshore processing facility, hundreds of miles of pipeline, an oil export terminal and an LNG plant with a capacity of 11.5 mtpa (also Russia's first). The majority of its production goes to Japan, South Korea and China, and almost all of the gas exports are sold under long-term contracts.
Article here

What Good Is Intelligence in Ukraine? - The Hill, 4 July 2022
One of the pure joys of being a college professor in my D.C. dotage is having former students and their friends — now mostly in government — reach out for advice. As I have been in the intelligence game for four decades, most of them these days ask about Ukraine and what we intelligence guys did in the "old days" that helped win the Cold War.
So, I tell them. Some things worked. Some things didn't. It took a long time. And victory was not achieved by intelligence alone. It's often not the response they want to hear — but it is the truth. Intelligence has its fine uses and its distinct limits. Ukraine is no exception.
Opinion by Professor Marks, a former CIA Officer, continues here

How to Break Russia's Black Sea Blockade - Foreign Affairs, 1 July 2022
The World Must Act to Address the Global Food Crisis. The world is facing a global food crisis brought on by Russia's invasion of Ukraine. Russia and Ukraine's agricultural products are critical for global food security—Russia and Ukraine account for 13 percent and 8.5 percent of the world's wheat exports, respectively—and sanctions against Russia, as well as Moscow's naval blockade of Ukraine's sea ports, have taken these vital exports off the market. As a result, millions of people are at risk of experiencing acute food insecurity, particularly in the developing world. The stakes are high: a food crisis on this scale could lead to catastrophic global hunger, fuel political instability in countries that depend on grain imports, and send shock waves throughout the global economy.
Article continues here

Colonel Who Carried Putin's Nuclear Codes Found Shot - Kviv Post, 23 June 2022
The man who carried Putin's nuclear case codes "red button" was shot in his home. Who was in charge on the assassination?
While Putin's hive continues to shrink, Vadim Zimin, who regularly carried the bag containing Russia's nuclear codes, was found shot in his home.
Vadim Zimin, a senior officer in the Putin regime who was in charge of carrying the case containing the president's nuclear codes, was found shot in his home near Moscow.
Zimin, 53, is in critical condition in the hospital's intensive care unit.
The case in which the codes are located is always with the president, meaning Zimin accompanied the president on a daily basis. Zimin has held the post since replacing Putin's personal adviser, former Russian President Boris Yeltsin.
Zimin was found shot in the kitchen of his home in the Moscow district. Zimin was facing a charge of taking bribes and was under house arrest.
It is not yet clear whether Putin has anything to do with the incident, but according to evidence, the Russian president's hive is small and small, and has become one built only by a number of associates, while becoming increasingly isolated in the wake of the war in Ukraine
Article here

Henry Kissinger: The Internet Does Not Make Great Leaders - Time, 3 July 2022
Henry Kissinger, the 98-year-old, Nobel-Peace-Prize-winning, Monty Python-inspiring, former U.S. Secretary of State, believes that, perhaps more than any time since the Age of Enlightenment, the world is entering a period of disruption that needs thoughtful leaders. And the internet is not helping to produce them.
In his new (and 19th) book, Leadership, Kissinger—widely admired and reviled for his management of world affairs under President Richard Nixon—uses a historian's approach to examine six consequential world leaders who inherited difficult geopolitical situations, and in his view, overcame and improved them. ... Kissinger, whose last book—a mere eight months ago—was co-authored with Eric Schmidt, the former CEO of Google, and computer scientist Daniel Huttenlocher, says that because the internet provides such ready answers to so many questions, and can provoke so overwhelming and speedy a response among wide swaths of people, it discourages long term thinking and problem-solving, or what he calls "deep literacy."
It also makes leading harder. "It is not that changes in communications technology have made inspired leadership and deep thinking about world order impossible," he writes, "but that in an age dominated by television and the internet, thoughtful leaders must struggle against the tide."
Article continues here

Vast Cache of Chinese Police Files Offered for Sale in Alleged Hack - WSJ, 4 July 2022
Leak would be one of largest in history if confirmed, covering a billion people; some data is verified as real.
A vast trove of data on Chinese citizens allegedly siphoned from a police database, some of which checks out as legitimate, is being offered for sale by an anonymous hacker or hacking group. If confirmed, it would mark one of history's largest leaks of personal data.
The cache allegedly includes billions of records stolen from police in Shanghai, containing data on one billion Chinese citizens, according to a post advertising its availability that was published on Thursday by the hacker on a popular online cybercrime forum. The post, which began circulating on social media over the weekend, put the price for the leak at 10 Bitcoin, or roughly $200,000.
Article here

DOJ Sets New Goals for Responding to Ransomware Attacks - WPost, 1 July 2022
The Justice Department said it wants to increase the percentage of reported ransomware incidents it handles to 65% by September 2023.
In a strategic planning document published Friday, the Department of Justice said that by September 30, 2023, it pledges to increase "the percentage of reported ransomware incidents from which cases are opened, added to existing cases, or resolved or investigative actions are conducted within 72 hours to 65%."
The department also wants to increase "the number of ransomware matters in which seizures or forfeitures are occurring by 10%."
Article here

An Assessment of Russia's Espionage Network in Switzerland - IntelNews, 5 July 2022
Since late February, when Russian troops invaded Ukraine, over 500 Russian diplomats have been expelled from Western countries. Even former Russian allies have contributed to the growing list of expulsions — most recently Bulgaria, which ousted a near-unprecedented 70 Russian diplomats last week, citing espionage concerns. Amidst that sea of expulsions, Switzerland remains an island. ...
Article continues here

FCC Commissioner Renews Calls for App Stores To Remove TikTok, Citing National Security Concerns - CPO Magazine, 4 July 2022
Re-igniting an issue that became a signature of the Trump administration, senior Republican FCC commissioner Brendan Carr is calling for app stores to give TikTok the boot over national security concerns.
The Trump administration first proposed a ban of TikTok in 2020, also due to national security concerns. It was allowed to remain under the condition that it changed hands from its current China-based ownership, ByteDance. The issue ended up dying down due to the change in presidency in 2021, with the Biden administration lifting the bans on TikTok and WeChat in June of that year. New reports from June of 2022 have sparked calls from Republican lawmakers to once again remove TikTok from app stores, with an engineer based in Beijing allegedly claiming that the service has a "master key" and can "see everything" when data moves to China.
Troubling new reports prompt Biden's FCC commissioner to take up TikTok ban once again.
Article here

Chinese Posed as Texans on Social Media to Attack Rival Companies - Chron, 28 June 2022
Speaking of Fake News....An English-language social media propaganda effort that previously criticized Hong Kong protesters and other foes of the Chinese government and has been linked to China has taken the rare step of going after private companies in a strategic industry, researchers said Tuesday.
Article here

---
Section II - IC PODCASTS, COMMENTARY, BLOG UPDATES
Former German Ambassador's Views of "Perceptions of U.S." — interviews by Former Acting D/CIA Mike Morell


Intelligence Matters: A CBS News original national security podcast is hosted by former CIA acting director and CBS News national security contributor Michael Morell. The most recent podcasts/interview is:
June 29 | Former Ambassador Peter Wittig on Foreign Perceptions of the U.S.
In this episode, Michael Morell speaks with Peter Wittig, Germany's former ambassador to the United States, United Kingdom, Lebanon, Cyprus, and the United Nations, about foreign perceptions of the United States at pivotal historical moments. Wittig and Morell trace the evolution of America's standing in the eyes of the world from the end of the World Wars to the end of the Cold War, through the period following 9/11, the wars in Iraq and Afghanistan, to today. Wittig offers insights on the effect of the Trump administration's "America First" policy on global alliances and shares his view on the Biden administration's effort to rally global support for Ukraine before and during Russia's invasion. Wittig and Morell also discuss how its domestic instability may undermine America's credibility and ability to lead.

Other recent "Intelligence Matters" podcasts to stream or download:
June 22 | Strategic Opportunities and Challenges in Latin America: Pedro Burelli
June 15 | China's Path and Xi's Political Future: Expert Chris Johnson
June 08 | Big Tech, Regulation & National Security: Klon Kitchen & Jamil Jaffer
June 01 | The Sandy Hook Shooting and How Conspiracy Theories Affect National Security: Journalist Elizabeth Williamson
May 25 | Reporting From Ukraine's Front Line: CBS News Correspondent Holly Williams
May 18 | State of Play in Ukraine: Former Moscow Chief of Station Rolf Mowatt-Larssen
More about Intelligence Matters by Michael Morell here. Podcasts also available here.
---
Prize for Most Lawyer-Whipped Cyberforce on the Planet Goes to... - Stewart Baker, Colleagues, Guests at Steptoe Cyberblog
Cyberblog by Steptoe & Johnson LLP — By Stewart Baker [Chairman, AFIO]
Episode 415: "And the Prize for Most Lawyer-Whipped Cyberforce on the Planet Goes to …" released 5 July 2022
Topics include: legal involvement and shaping of cyber exploits...Israel has matched and surpassed the U.S. An Iran exploit...care was taken to avoid human collateral damage. ... A clever Chinese campaign on social media to stem competition by claiming American rare earths processing is an environmental controversy. ... How many fake American accounts are on TikTok, and how does TikTok's algorithm treat them? A Chinese cybersecurity firm is accusing the U.S. of planting Trojans in hundreds of Chinese info systems.... NSA's counsel has persuaded DOJ to fight a merger claiming it will reduce competition on an NSA program. ... The dilemmas of AI research: a group of researchers designed an effective crime prediction algorithm and then argued the police were racist if they put more police into high-crime neighborhoods, and racist if they didn't send more police to neighborhoods with rising crime. ... The wreckage of one cryptocurrency domino after another. Can more regulation allow it to survive? A proposal to the problem by Brussels gets high marks. Updates on stories from last week ... Google shown to have favored Democrat fundraising messages over Republicans by 7 to 1. The GOP was correct and the new evidence is hard to refute. ... DOJ ups stakes for Uber's former CIO charging him with wire fraud for treating a data breach ransom as a bug bounty. How many other CIO's took this approach and now might face this charge? Another reason to report breaches: avoid prosecution. .... More topics covered. Article and podcast here
Some Prior Conversations:
Episode 414: A Small Door and Too Many Fat Men: Congress's Tech Agenda
Episode 413: Is This Podcast Sentient?
Episode 412: Privacy and the Press: Interviewing Amy Gajda
Episode 411: We Go To RSA So You Don't Have To
Episode 410: Game Play Trumps Chinese National Security
Episode 409: Silicon Valley Speech Suppression is Going to the Supreme Court
---
'Italygate' and a Fired CIA Chief... a few "SpyTalk" items by Jeff Stein and Colleagues on Substack...

June 29: "'Italygate' Conspiracy Pusher Was Fired by CIA" - Jeff Stein and Jefferson Morley
SpyTalk's new 'Live Drop' feature highlights on "Bradley Johnson, Agent 006," "Iran's Top Spy Toppled", "Mystery Flight", "From the Hill to Chinese Spy Gear Firm", "China at Wit's End in Pakistan", "Killer Colombians", "Chinese Security Doubling Down in Hong Kong", and other intelligence items of interest
June 23: "Of Russian Spies and Dirty Wars" - Podcast with Former Deputy CIA Director John McLaughlin, and Jeanne Meserve
This Week on the SpyTalk Podcast
June 21: "A China Spy Thriller 'Inspired by Actual Events'" - Matthew Brazil
Scott Spacek's 'China Hand' invites speculation about a high level defection
June 20: "When 'Fake News' Was a Force for Good" - Peter Eisner
"Agents of Influence" sets the record straight on the man called Intrepid
June 14: "Suddenly, a Stiff Test in Ukraine" - Ronald A Marks III
A CIA Cold Warrior Worries About the West's Resolve
June 9: "Jan. 6 Hearings: Will the Strong Opening Stick?" - Jeff Stein
The Watergate hearings were full of surprises that jerked the public's attention back to its TVs—and Nixon's crimes. The unexpected could happen again.
---
A Waiting Game in Ukraine with No Winners - Latest Insights from Jack Devine of Arkin Group
The Arkin Group's June 30 "In Other News" letter to private clients by former CIA Deputy Director, Operations... Officer Jack Devine features...
Time Is No One's Friend in Ukraine.
Russia intent to wait out the West...
Putin appears unmoved by any of it...
...Putin's campaign in Ukraine has profoundly degraded his forces...
Follow link here to read analyses and predictions given to their private clients on the topics from last week. There sometimes is a delay of seven days before the above topics will appear at this link.
---
Ukraine-Russia War -- What Russians Think vs Everyone Else — more from JJ Green/WTOP's "Inside the SCIF"

Inside the SCIF by JJ Green, WTOP - Issue #168, 30 June has details on...Russian Troops Evicted from Snake Island; Return of the Iron Curtain; Unhappiness of China - NATO and Japan-SK Alliance; Geneva Hub of Russian Espionage; Russia Stealing Ukraine's Grain - Exporting and Selling; Theories of Putin Motivations, Health, Goals; Putin Still Wants Most (read: All) of Ukraine - Outlook Grim; Update on Paul Whelan; more.


Target USA Podcast 338 is on: What Ordinary Russians Think about the War in Ukraine; and Then What Everyone Else Thinks
Alexey Levinson, a sociologist and senior researcher at the Levada Center, Russia's leading polling organization, shares his research, and then former Lithuanian Foreign Minister Linas Linkevicious explains how the West missed the signs of Russia's plan that started years ago.
In The Hunt podcast: Explaining a US terror strike in Syria.
J.J. Green speaks with Dr. Hans Jakob Schindler, senior director of the Counter Extremism Project, who explains who was Abu Hamza al-Yemeni -- a senior member of an al-Qaida-linked group -- killed by a drone strike by the U.S.-led coalition in northwestern Syria.
---
Section III - BROUGHT TO OUR ATTENTION BY MEMBERS

Israel Hoping for Shift in US-Iran Policy from Diplomacy to Deterrence - Times of Israel, 30 June 2022
A veteran Israeli security and intelligence official explains why the Biden administration must reinvigorate oil sanctions and demonstrate a commitment to act militarily.
With Israelis already consumed with a new election campaign, Israel's national security establishment—the men and women responsible for countering threats to the Jewish state—will welcome President Biden's visit with a mix of hope and fear. They hope that the American leader brings with him a dramatically different approach to the Iran nuclear challenge; they fear, however, that the president will persist in a policy that may have made sense when he took office 18 months ago but has since lost any relevance. ... Over the past year and a half, Iran has dragged its feet on diplomacy, refusing even to meet face-to-face with the Americans, while quietly advancing its nuclear program. Today, with centrifuges that are much more advanced than the ones they had when the nuclear deal was reached in the Obama administration, Iranians enrich uranium to 60 percent—a far cry from the 3.75 percent limit they accepted in the JCPOA.
Article here

The U-2 Dragon Lady Finally Says Goodbye To Film Cameras At Beale AFB - The Drive, The Warzone, 1 July 2022
The U-2's highest resolution camera took its last flight from Beale, also ended film processing there, which one tech calls "a tragedy."
When was the last time you got your camera's film developed at a 1-hour photo? You can't remember, can you? Neither can we! Well, the folks at Beale Air Force Base in California have continued to process large amounts of film long after the digital imaging revolution swept massive brand names like Kodak and Fuji Film to the back of the public's consciousness.
The U.S. Air Force's 9th Reconnaissance Wing says that the U-2 Dragon Lady spy plane has flown Beale Air Force Base's last Optical Bar Camera, or OBC, mission. In service for over half a century with the U-2, the OBC is one of the high-flying plane's oldest sensor systems. Making its exit from Beale truly marks the end of an era in more ways than one.
Article here

Top-Secret D-Day Map of Omaha Beach Goes to Library of Congress - Wpost, 5 July 2022
Detailed map was carried ashore during the WWII invasion of Normandy. Joe Vaghi's top-secret map of Omaha Beach survived the stormy trip across the English Channel that day. It was stuffed in a pocket of his overalls as he hurried across the Normandy tidal flats under enemy machine gun fire. The map made it through the explosion of an enemy artillery shell that killed a comrade and set Vaghi's clothes on fire.
And it lasted with his penciled notations intact as he directed men coming ashore in France on D-Day, June 6, 1944, yelling into his megaphone: "Move Forward!"
Joseph P. Vaghi Jr., a Bethesda architect who died in 2012 at the age of 92, cherished the map in the years after the war. Its meticulous detail had saved his life, he told his family.
Article continues here

France Fetes the Man Who Solved the Rosetta Stone Mystery - WPost, 1 July 2022
Deep in rural France, in a medieval courtyard in Figeac, I almost tripped on the Rosetta Stone. Unlike the surrounding sandstone houses and half-timbered facades, the enormous slab stands out in black granite, inscribed with three different scripts, including Egyptian hieroglyphics. This isn't just a reproduction of the famous stone that unlocked the mysteries of ancient Egypt. This is a monumental work by American conceptual artist Joseph Kosuth that pays homage to the town's native son and hieroglyphics decipherer, Jean-François Champollion.
Two hundred years after this earth-shattering discovery, I went on a quest to learn about the man who cracked the code. From modest origins, Champollion would go on to determine the chronology of Egyptian pharaohs, launch the Egyptian antiquities department at the Louvre and help found the field of Egyptology — all before an untimely death at age 41. The decipherment is an extraordinary story of passion and perseverance, particularly considering he never even saw the real Rosetta Stone. France is throwing a party this year to celebrate.
Article here

Why Is It So Difficult to Get Off a Terrorist List? - Lawfare, 3 July 2022
Hayat Tahrir al-Sham (HTS) is a strange beast: It has disavowed al-Qaeda, but it remains an extremist jihadist organization with a nasty governance record. The Washington Institute's Aaron Zelin explores the challenges related to taking HTS off the State Department's list of foreign terrorist organizations, identifying why institutional inertia and other factors make this difficult should the group eventually no longer meet the criteria of a terrorist organization.
Hayat Tahrir al-Sham (HTS) set an unconventional precedent last year when it became the first jihadi group to seriously call for the United States to delist the group as a foreign terrorist organization. In an interview with Martin Smith, of PBS's Frontline, in February 2021, HTS leader Abu Muhammad al-Jawlani objected to the organization's designation, calling it "an unfair categorization."
Article here

Compensation and Opportunity: Top 10 States in National Security - Clearance Jobs, 5 July 2022
They say where you live matters when it comes to buying a home. Live on one side of town, and the houses are cheaper, but resale value is lower too. The same goes with compensation. Want to work in national security but live in Idaho? You may love where you live, but compensation (and your job options) are a little different than in a national security hub like Virginia or Maryland.
List of Top Ten states here
ALSO See: "5 Reasons to Get a Job in National Security" - 4 July 2022

Prepare for a New Cryptographic Standard to Protect Against Future Quantum-Based Threats - CISA, 5 July 2022
The National Institute of Standards and Technology (NIST) has announced that a new post-quantum cryptographic standard will replace current public-key cryptography, which is vulnerable to quantum-based attacks. ...
Although NIST will not publish the new post-quantum cryptographic standard for use by commercial products until 2024, CISA and NIST strongly recommend organizations start preparing for the transition now by following the Post-Quantum Cryptography Roadmap, which includes:...
Guidelines appear here

There Is No Cyber Bullet - USNI Proceedings, 5 July 2022
To understand how to use cyber effects, commanders must first understand their limitations. Since the dawn of warfare, the prowess of combatants has been defined by how effectively they bring to bear the weapons of their time. Warriors hone their craft over years, their weapons becoming extensions of their own bodies. Whether these weapons be the sword, bow, musket, M-16, or F-35, they change little over the course of a warrior's career. This, however, is not the case for the cyber warrior. This warrior wields instruments of amorphous design and exotic purpose, known to most as "cyber weapons."
Article here

USGIF Awards Tish Long for Lifetime Achievement and Service - USGIF, 5 July 2022
With more than four decades of exceptional service in government and industry, former NGA Director Letitia A. Long has been a trailblazer and steadfast advocate of the GEOINT tradecraft and the Intelligence Community.
This prestigious award is named for Arthur C. Lundahl and Thomas C. Finnie, honoring their accomplishments—in imagery analysis and mapping, respectively—and their legacies within the GEOINT Community.
More on the award and upcoming GEOGala here

FBI's Team Leader and Interrogator of Former Iraqi Dictator Saddam Hussein Has Retired - FBI, 30 June 2022
George L. Piro, the special agent in charge of the FBI's Miami Field Office, retired today, June 30, 2022, concluding an impactful 24-year FBI career. ... He led a number of complex investigations, held a variety of leadership positions, and deployed around the world. Most notably, he was selected as the team leader and interrogator for the FBI's interrogation of former Iraqi dictator Saddam Hussein. Piro spent seven months conducting the interrogation of Hussein and other key figures within the former Iraqi regime. At the time, Mr. Piro had only five years of experience as a special agent in the FBI.
Announcement here

---
VIDEOS, REPORTS, EXHIBITS, DOCUMENT RELEASES
PUBLICATION: CIA's "Studies in Intelligence" Journal, June 2022 Extracts Now Available Online - CIA, July 2022
Contents include: Fifty Years On - The White House, Richard Helms, and Watergate by Peter Usowski; Libya and Nautical Terrorism - Revisiting the 1984 Naval Mining of the Red Sea: Intelligence Challenges and Lessons by Richard A. Mobley; The Economic Weapon: The Rise of Sanctions as a Tool of Modem War - Reviewed by Thomas G. Coffey;
The World According to China - Reviewed by Jeffrey W; African Intelligence Services: Early Postcolonial and Contemporary Challenges - Reviewed by Charles Long; Three Dangerous Men: Russia, China, Iran, and the Rise
of Irregular Warfare and Nonstate Warfare: The Military Methods of Guerrillas, Warlords, and Militias - Reviewed by J.R. Seeger; Disruption: Inside the Largest Counterterrorism Investigation in History - Reviewed by J.R. Seeger; Master of the Game: Henry Kissinger and the Art of Middle East Diplomacy - Reviewed by Alan Fisher; The Stasi Poetry Circle: The Creative Writing Class that Tried to Win the Cold War and The Matchmaker: A Spy in Berlin - Reviewed by JE Leonardson; Nazis on the Potomac: The Top-Secret Intelligence Operation that Helped Win World War II - Reviewed by Warren Fishbein; Intelligence in Public Literature - Intelligence Officer's Bookshelf—June 2022 (mostly by Hayden Peake uoi).
Publication available as PDF here

PUBLICATION: The Risk of Terrorists Seeking Out Biological Weapons - Rand, July 2022
After COVID-19 hit, governments around the world struggled to respond to the deadly outbreak. A new RAND report considers whether the Islamic State or al-Qaeda might try to exploit these vulnerabilities by obtaining deadly viruses to use as weapons. The authors say that neither group seems likely to do so. The degree of difficulty in developing biological weapons is high. Conventional weapons, on the other hand, are readily available alternatives that meet terrorists' deadly objectives.
Chapters include: Pandemic Narratives of the Islamic State and al-Qaeda: Blessing a Deadly Means?
Past Attacks Reveal Limitations on Future Interest and Use of Biological Weapons
Policy Measures to Reduce the Possibility of Bioterrorism in the Wake of the Pandemic
Article here
Full book at no cost here

GRAPHIC: How To Spot Fake News - Visual Capitalist, 5 July 2022, from vault on 10 Feb 2021
Republished by VC today, 5 July 2022.
"Fake news" used to be a relatively uncommon problem, but over the last decade, and especially during the COVID-19 pandemic, increasing consumption of news and articles has caused misinformation to run wild.
Subtopics include: The Different Types of "Fake News"; Online Misinformation From Least Intentional to Most - Satire/Parody, False Connection, Misleading Content, False Context, Imposter Content, Manipulated Content, and Fabricated Content; How To Tell If An Article is "Fake News" - Source, URL, Text, Information, Author, Supporting Sources, Date, Your Bias, and The Experts.
Graphic and Pointers here
ALSO See: "Twitter Could Take These Steps to Slow Viral Misinformation, Researchers Say" - CNet, 1 July 2022

VIDEO: The Economic Consequences of the Russia-Ukraine War - by "Spengler" - Westminster Institute
David Goldman is an American economist, music critic, and author, best known for his series of online essays in the Asia Times under the pseudonym Spengler. Former CIA National Intelligence Council Vice Chairman Herbert E. Meyer said, "Ask anyone in the intelligence business to name the world's most brilliant intelligence service, and we will all give the same answer: Spengler. David P. Goldman's 'Spengler' columns provide more insight than the CIA, MI6, and the Mossad combined." Goldman concealed his identity under the "Spengler" pseudonym until 2009, when he revealed his identity in the Asia Times article, "And Spengler is…" and the First Things article "Confessions of a Coward."
1:05:00 video here
OR read the transcript here

VIDEO: SMART ePANTS Interview with IARPA PM Dawson Cagle - IARPA, 30 June 2022
IARPA PM Dr. Dawson Cagle talks about the SMART ePANTS program and how it seeks to develop clothing with integrated audio, video, and geolocation sensor systems that feature the same stretchability, bendability, washability, and comfort of regular textiles. To learn more about IARPA and its research, please visit www.iarpa.gov.
2 minute Video here

VIDEO: What Really Went On at Area 51? - CIA's Ask Molly, 1 July 2022
Unfortunately, many of the fantastical rumors swirling about Area 51 over the last 50+ years aren't true: I'm sad to say there are no aliens in the basements or flying saucers stored in hangers. Still, the real history of Area 51 is every bit as mysterious and awe inspiring, even if it doesn't include little green men.
Area 51 (also known as "Groom Lake," "Paradise Ranch," and several other names) was a secret testing site for CIA's highly classified U-2 and A-12 OXCART reconnaissance aircraft programs, as well as a training site for the pilots.
See rest of her answer and a video of that era at Area 51 here

PODCAST: "The Wall of Spies Experience" – Espionage, Sabotage and Betrayal in America with John Gise - SpyCast, 5 July 2022
John Gise joins Andrew Hammond, Ph.D., Historian & Curator at the International Spy Museum, to discuss the Wall of Spies Experience. It features over 200 stories of espionage and sabotage in America since 1776. The Wall of Spies Experience features over 200 stories of espionage, sabotage and betrayal from American history. The physical wall is a private museum on an intelligence community facility, but the second installment of the Digital Wall of Spies has recently been released. Thus far we have the Revolutionary War and the Civil War, with WWI coming up next.
01:07:00 Podcast here

PODCAST: Nazaret Berhane: Khaleesi - Iron Butterfly, 5 July 2022
Nazaret is a program manager on the IC Centers for Academic Excellence team within the IC Human Capital Office at ODNI. She brings years of experience from her time with FBI's Foreign Language Program in addition to her service as the Directorate of Intelligence Diversity and Inclusion coordinator. She currently serves as the Women's Intelligence Network Vice Chair.
Interview here

---
Section IV - Books, Research Requests, Jobs, Obituaries
Books — Newly Released, Overlooked, Forthcoming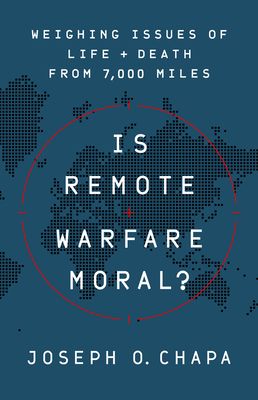 Is Remote Warfare Moral?: Weighing Issues of Life + Death from 7,000 Miles
by Joseph O. Chapa
(PublicAffairs, July 2022)
In the 21st century, we have come to rely more on remote warfare—drone strikes, targeted killings, and other tactics—to conduct our military business and avoid sending "boots on the ground." And targeted killings of Iranian high government official General Qasem Soleimani and US citizen Anwar al-Awlaki have caused international outrage. Air Force Officer Joseph Chapa, who also has a doctorate in moral philosophy, takes a big step back and considers the most fundamental question: is it the right thing to do—and if so, why?
Chapa considers important moral issues such as: What justifies military violence? Is it just risk? Is it the defense of others? What are the implications of the distance between war and warfighter on questions about courage, loyalty, and military honor? How does remote warfare relate to what we often think of as traditional warfare? What principles should we use to evaluate its morality, especially as the crew applies human judgment in a morally complex combat environment? We are at a historical inflection point as leading military powers are increasing the use of remote weapons, broadening the scope of targeted killing operations, and turning to artificial intelligence to control their weapons systems. Is Remote Warfare Moral? is an essential read to deal with the complexities of the future of war. 
Book available here
---
Sisters in Resistance: How a German Spy, a Banker's Wife, and Mussolini's Daughter Outwitted the Nazis
by Tilar J. Mazzeo
(Grand Central Publishing, July 2022)
Professor Mazzeo unravels a tangled knot of Fascist intrigue and family infighting in this riveting WWII history. At the center of the story are Italian foreign minister Galleazzo Ciano and his wife, Edda, Benito Mussolini's favorite daughter. In 1943, Ciano voted with the Fascist Party's Grand Council to oust Mussolini. His replacement was Ciano's archrival, Pietro Badoglio, who, in a bid to solidify his power, put Ciano under house arrest. This prompted Edda to approach a group of Nazi officials with a proposal: if they helped the Cianos flee to Spain, Edda would hand over her husband's diaries (which contained state secrets and unflattering depictions of Italian and German officials) so they could further their own aims with Hitler. After striking a deal, the family was betrayed and ended up in Germany, where SS agent Hilde Beetz fell in love with Ciano while seducing him into revealing the whereabouts of his diaries. Hitler eventually returned Mussolini to power and sent the Cianos back to Italy, where Ciano was executed in 1944. Soon after, Beetz brokered a deal between Edda and US intelligence, which wanted Ciano's diaries for evidence against the Nazis in postwar trials. Mazzeo efficiently relates these complex events and renders empathetic portraits of the story's main players. WWII buffs will be enthralled. — Publishers Weekly
Book may be ordered here
---
State-Private Networks and Intelligence Theory: From Cold War Liberalism to Neoconservatism
by Tom Griffin
(Routledge, July 2022)
Neo-Cons. Examines the United States neoconservative movement, arguing that its support for the 2003 invasion of Iraq was rooted in an intelligence theory shaped by the policy struggles of the Cold War. The origins of neoconservative engagement with intelligence theory are traced to a tradition of labour anti-communism that emerged in the early 20th century and subsequently provided the CIA with key allies in the state-private networks of the Cold War era. Reflecting on the break-up of Cold War liberalism and the challenge to state-private networks in the 1970s, the book maps the neoconservative response that influenced developments in U.S. intelligence policy, counterintelligence, and covert action. With the labour roots of neoconservatism widely acknowledged but rarely systematically pursued, this new approach deploys the neoconservative literature of intelligence as evidence of a tradition rooted in the labour anti-communist self-image as allies rather than agents of the American state.
Book may be ordered here

---
CFP on "Domestic Intelligence Organizations in Non-Democratic Regimes" for the International Journal of Intelligence and CounterIntelligence
The resurgence of authoritarianism in the 21st century coincides with transformations in intelligence that offer states greater surveillance capabilities than any other era of human history. This special issue will explore intelligence in non-democratic regimes to elicit insights on how these non-democratic intelligence cultures and practices might harness intelligence in the future compared to how they have in the past. The editors are particularly interested in case studies that focus less on theory and more on history and new evidence, although papers that offer original theoretical concepts are welcome.
Contributions may include, but are not limited to, the following questions and issues:
· The role of new technology in domestic intelligence or surveillance by non-democratic states (including the newly-developed digital authoritarianism practices)
· How ideology shaped domestic intelligence organizations, functions, or operations in non-democratic states
· Single or comparative case studies
· The influence of society, culture, and history on intelligence in non-democratic regimes and vice versa
· The role of individuals as driving forces in non-democratic intelligence structure, organization, and behavior
· The effect of intelligence on minority or underrepresented groups and voices
· The pressure or influence of outside states, including allies, adversaries, or patrons, on intelligence by non-democratic regimes
· Innovations in non-democratic intelligence practices
· Areas of continuity or discontinuity in the transition from a non-democratic to a democratic state
Abstracts are due by 15 August 2022; Manuscripts are due 15 December 2022.
Manuscripts should be between 4,000-8,000 words (including the abstract, an author bio, references, figures, and tables.) All manuscripts should be formatted following the style of the International Journal of Intelligence and CounterIntelligence.
Submissions or questions: Florina Cristiana Matei, cmatei@nps.edu, or Jeff Rogg, jrogg@citadel.edu
Cybersecurity Faculty Positions Available Nationwide
Cybersecurity faculty, professionals, and master's or Ph.D. Graduates can explore employment opportunities with National Centers of Academic Excellence in Cybersecurity designated institutions through the listings here.
Some of the current positions are: Athens State University - Assistant/Associate Professor of Information Systems/Cybersecurity (Tenure-Track); Champlain College - Assistant/Associate Professor of Cybersecurity; Embry-Riddle Aeronautical University, Prescott Campus - Tenure-Track Assistant or Associate Professor of Cyber Intelligence and Security; Grand Canyon University - Faculty - Computer Science - College of Science, Engineering and Technology; Hagerstown Community College - Faculty, Computer Science, Hagerstown; Kean University - Assistant Professor, Computer Science (Two Positions), Fall 2022; Montreat College - Full-Time Cybersecurity Instructor; Montreat College - Assistant Professor of Cybersecurity; Pace University - Assistant Associate Professor Seidenberg - Cybersecurity; Purdue University Northwest - Assistant Professor - Cybersecurity; Rochester Institute of Technology - Visiting Lecturer in Computing Security' Saint Vincent College - Assistant Professor in Computing and Information Systems tenure track beginning August 2022; The Ohio State University - Director, Institute for Cybersecurity and Digital Trust (ICDT); Trident Technical College - Network Systems Management/Cybersecurity Instructor; University Of Arkansas at Little Rock - Assistant Professor of Cybersecurity; University of South Alabama - Assistant or Associate Professor in Information Technology; University of South Alabama - Assistant or Associate Professor in Computer Science; University of West Florida - Assistant Professor; and Westchester Community College - Instructor of Cybersecurity (Tenure Track).
Explore the listings here.

National Academies Seeking Director for Intelligence Community Studies Board - Keck Center, Washington, DC
We're Hiring! Seeking the Next Director for the Intelligence Community Studies Board - National Academies, 1 June 2022
Are you an exceptional leader and manager with a strong background working in the Intelligence Community (IC), particularly at the intersections of sciences, engineering, and medicine with policy? Do you have the ability to develop portfolios of projects and negotiate external funding from sponsors in the IC and Federal Agencies?
The National Academies of Sciences, Engineering, and Medicine is seeking a director for the Intelligence Community Studies Board (ICSB). The ICSB serves as the convening authority for the discussion of science and technology issues of importance to the U.S. IC. Although the principal sponsor of the ICSB is the Director of S&T at the Office of the Director of National Intelligence (ODNI), ICSB resources and publications are used to benefit all parts of the IC. In coordination with ODNI and other IC members, the ICSB produces studies and holds workshops, symposia, and expert meetings to explore science and technology topics of interest. The ICSB is also home to the Intelligence Science and Technology Experts Group, a large, diverse, collection of experts across a broad range of science, technology, and medicine that is available to provide quick-response advice to ODNI and the IC.
CANDIDATE ATTRIBUTES
You should have experience in managing staff and fostering their growth, providing oversight on quality and timeliness for a diverse program of activities, and managing relationships with federal, state, and private sponsors.
The successful candidate for this position will have an advanced degree in a related field (physical sciences, engineering, social sciences, or a related field), as well as 10 years of experience related to advancing science or policy, particularly related to fund raising and managing projects and budgets. Previous experience in government service in an executive agency, Capitol Hill, or the White House would be preferred. The preferred candidate should also have a TS/SCI Clearance.
For a complete job description, desired qualifications, and description of benefits, please visit our website to learn more and apply.
Geographic location of position is here
Details or to apply....here
College in Lynchburg, VA Seeks Assistant Professor to teach Intelligence and National Security - Fall, Full-time
Liberty University is seeking a full time, residential, Assistant Professor to teach Intelligence and National Security courses in the School of Government. Courses support a curriculum which features a major or minor field of study in Strategic Intelligence Studies and include Introduction to Intelligence, Intelligence Analysis, Ethics in Intelligence, History of Intelligence, Intelligence and Military Operations, Strategic Intelligence, Counter Intelligence, Terrorism, Counter-terrorism and Psychological Operations. A minimum of a Master's Degree and extensive experience in the Intelligence profession is required.
Liberty University is located in Lynchburg, VA, 3 hours south of Washington, D.C. It is a private, Christian, liberal arts, accredited institution with 15 colleges and schools. The modern campus at Liberty Mountain supports 15,000 residential students, Division I sports and over 115,000 online students. Liberty has a large and thriving Army and Air Force ROTC presence. Details on the job are at here. Interested parties should contact tcothron1@liberty.edu
Seeking Director of Global and National Security Programs - Univ of New Mexico
The University of New Mexico (UNM) invites applications for the part-time (.50 FTE) position of Director of Global and National Security Programs. This position will be for four years with the possibility of renewal and will report to the Office of the Provost and Executive Vice President for Academic Affairs.
UNM's Global and National Security Policy Institute (GNSPI) grew out of a perceived need for greater coordination among international security-related STEM, social science, law, and humanities fields. GNSPI developed a Professional Masters of Science Degree in Global and National Security (PMSGNS) based on intensive 8-week modules designed for working professionals seeking interdisciplinary education on security policy questions, broadly defined. The program is of particular interest to technical professionals whose duties or career goals extend to addressing broad policy issues that are inherently interdisciplinary. GNSPI holds an annual symposium and other events that promote dialogue among academics and practitioners on global security issues and emerging challenges.
UNM also developed an undergraduate-focused Intelligence Community Center for Academic Excellence (IC-CAE), that offers a certificate in National Security and Strategic Analysis, as well as a Global and National Security concentration under UNM's interdisciplinary Bachelors of Integrative Studies and Innovation degree program. The Director of Global and National Security Programs will oversee both the graduate and undergraduate programs, in coordination with the Deans of participating colleges and the Dean of Graduate Studies. Please see the position posting here.
Full-Time Assistant Professor of Criminal Justice (Intelligence Studies) - University of North Georgia, Dahlonega, GA
Job Summary: Type: Full-Time; Posted: 02/02/2022; Category: Criminal Justice; Job ID: 238891
The Department of Criminal Justice at The University of North Georgia invites applications for a full-time, tenure-track appointment at the rank of Assistant Professor of Criminal Justice at the Dahlonega campus. This position will focus primarily on Intelligence Studies. Special attention will be given to applicants who have four or more years of practitioner experience and the ability to manage applied analytic projects. The workload may require travel across campuses, teaching at off-campus teaching sites, and online teaching.
Responsibilities: Teach four undergraduate courses per semester to include Introduction to Criminal Justice; Maintain an active research agenda in an effort to produce scholarly publications; Assist in the advising of students enrolled in Bachelor of Science Degree Criminal Justice with an Intelligence Studies Concentration; Serve on University, College, and Departmental Committees; Teaching schedule may include assignments on other campuses, evening or on-line classes.
Required Qualifications: Ph.D. in Criminal Justice is required. Intelligence Studies, Homeland Security or a closely related field is preferred; Experience teaching Intelligence Studies at the university or college level; Successful candidates should be able to teach one or more of the following courses: Introduction to Intelligence, Fundamentals of Intelligence Analysis, or Methods of Intelligence; Ability to work collaboratively with all campus constituencies.
To explore this job or to apply, do so here
Tenure-Track Assistant Professor in Intelligence, Embry-Riddle Aeronautical University, Daytona Beach, FL
Job Description: The Department of Security Studies and International Affairs (SSIA) at Embry-Riddle Aeronautical University, Daytona Beach, FL., invites candidates to apply for a tenure-track Assistant Professor position in Intelligence (GEOINT). The successful candidate should have experience in one or more of the domains related to intelligence and security with skillsets in technologies such as Geospatial Intelligence, Remote Sensing using Unmanned Aircraft Systems (UAS), satellite imagery, as well as spatial analyses using Geographic Information Systems (GIS).
The successful candidate will contribute to SSIA's interdisciplinary Homeland Security and Intelligence program. In addition, the candidate will support the department and college to help integrate technology into the existing Homeland Security & Intelligence and Global Conflict Studies undergraduate degree programs as well as other programs external to the department. Primary tasks include undergraduate teaching and research, student advising, and relationship building with external organizations and agencies. The position requires teaching flexibility to cover a variety of courses in geospatial intelligence, geographic information systems, and their applications across a broad range of intelligence and security issues. Additional duties include scholarship, professional development, committee participation, and other activities to support the Department. This is a nine-month position with the possibility of summer teaching assignments. Position available August 2022.
Qualifications: An earned doctorate in intelligence-related discipline such as Geospatial Intelligence, Security Studies, Political Science, Remote Sensing, or related field is preferred. Special attention will be given to candidates with Intelligence Community experience and demonstrated success in securing and managing applied analytic projects. Knowledge of technical as well as policy and procedural aspects of geospatial intelligence and its applications is a plus. An exceptional candidate who is ABD (with an expected completion date within six months of the hire date) will be considered.
More info or to apply
---
CDR Mike Brennan, Naval Intelligence
Michael J. Brennan, CDR USN, former Naval Intelligence, 84, died 24 June 2022 in Annandale, VA.
Mike graduated from Indiana University in 1962. He was commissioned as a Surface Warfare Officer via OCS and subsequently changed designator to Special Duty, Intelligence Officer (1630). His first intelligence assignment was as Assistant U.S. Naval Attaché, Ankara, Turkey. Subsequent tours included XO of NISO Seattle, COMNAVINTCOM staff, Carrier Strike Force SEVENTHFLEET, DIA, NIS Headquarters, and Center for Naval Analyses. He retired in 1987 and undertook a second career as an Adjunct Professor at George Mason University.
He is survived by his wife of almost 60 years, Patricia Brogneaux Brennan, five children, and nine grandchildren.
Mike's funeral will be held at 1100, 15 July 2022, at Holy Spirit Catholic Church, Annandale, VA, with burial in Arlington National Cemetery at a future date.
Condolences to the family may be directed to patriciabbrennan@cox.net
David Fitzgerald, Naval UDT and Other Operations
David M. Fitzgerald Jr, Captain, U.S. Navy (Ret.), 77, Naval UDT and Other Operations, died 4 March 2022 in Williamsburg, VA.
Captain Fitzgerald was a passionate patriot whose dedication to the American philosophy of freedom and prosperity was at the center of his life's work. Fitzgerald gave 35 years of service to the U.S. Navy and the U.S. Federal Government.
He is survived by his wife, Melinda Ann; a daughter, and his Lab, Buster.
A Celebration of Life will be held at Christ Church Alexandria on Thursday, 28 July 2022 at 3:30 p.m. His funeral service will be held at Arlington National Cemetery with full Military Honors Friday, 29 July 2022 at 1 p.m. Further details are available through Bucktrout Funeral Home, Williamsburg, VA.
Tom Mack, USAF Space and Intelligence Expert
Thomas P. Mack, 67, USAF Space and Intelligence Expert, died 6 March 2022 in Venice, FL.
Tom was born in Saigon, Vietnam and spent his childhood living in many exotic locations, including Hong Kong, Vietnam, Thailand, Pakistan, and Bangladesh. He graduated from the International School of Bangkok, in the class of 1973.
Tom was commissioned into the Air Force, in 1977, where he worked on Space and Intelligence issues for 21 years. A highlight of his early career was working as a White House Social Aide.
Tom had an incredible work ethic and a positive attitude. He deeply valued his family, Catholic upbringing, and Irish heritage. He had a great sense of humor, loved playing practical jokes and saw the humorous side of life's situations. He was a great story teller and loved recounting stories of his adventures as a child in Asia; hunting tigers and raising carrier pigeons.
After retirement he was happiest fishing off his boat in the Gulf of Mexico. He was an avid runner and astronomer.
Tom is survived by his mother Mary; his wife Alison; a daughter, a son, a sister, and other family.
Funeral service will be held at Arlington National Cemetery on 6 July 2022 at 3 p.m. A reception will follow at the Patton Hall Officers Club. A Visitors Pass is required.
---
AFIO EDUCATIONAL EVENTS IN COMING TWO MONTHS....
Virtual =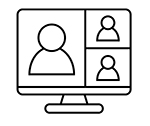 ; In-Person =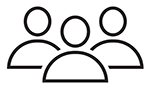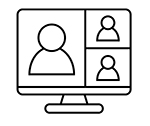 Thursday, 7 July 2022, 7pm CT - Zoom - San Antonio TX Virtual AFIO Chapter Meeting discusses Javelin anti-tank missile system and the M270 Multiple Rocket Launcher System - both supplied to Ukraine
The AFIO San Antonio, Texas Chapter (SATX) will be a real "shoot 'em up" session. Two segments to get you up to speed on the Javelin anti-tank missile system and the M270 Multiple Rocket Launcher System. Both weapons have been provided to Ukraine. Total program time is less than 30 minutes.
To receive Zoom Meeting ID, Passcode, and links, contact John Franklin, President, AFIO San Antonio Chapter, at satxafio@gmail.com, or call him at 210 863-0430.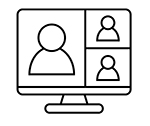 Thursday, 21 July 2022, 7:00 PM PDT - Virtual via Zoom - The Columbia River Chapter of the AFIO hosts Amb Browning discussing "Inside a U.S. Embassy."
Please join us for a virtual presentation by Ambassador Steven A. Browning entitled "Inside A U.S. Embassy" geared toward an audience with a background in federal service. There will be a short question and answer session following the presentation. Ambassador Browning retired from the Senior Foreign Service holding the rank of Career Minister in December of 2014 and his bio is attached FYI. We look forward to the opportunity to hear from Ambassador Browning and are very fortunate to secure his time in this presentation.
For security, the Zoom link will be sent to those who have contacted
Carl Wege, President of the AFIO Columbia River Chapter, at twege@ccga.edu
Please pass this information on to the members of your Chapter. It would be greatly appreciated.
---
Other Upcoming Events from Advertisers, Corporate Sponsors, and Others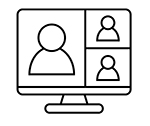 Sunday, 10 July 2022, 2 - 3:30pm EDT - Virtual - Subchaser: Finding and Tracking Soviet Submarines in the P-3C by The Cold War Museum
On July 10, CWM is turning to one of our star presenters, Don Stanton, to tell us about one of the most important preventive measures we took during the Cold War to forestall a nuclear attack. What if your nuclear-armed opponent could approach your coast without being detected? That would be unfortunate, since it would cut your warning time drastically if there were a massive attack nuclear missile attack. And what about the other main kind of submarine, the hunter-killers who were prowling to attack your own submarines? What the Soviets didn't know for a long time about both of those kinds of submarines is that we knew where all of theirs were at all times, thanks to a multi-layered system that initially detected Soviet subs far from our coasts using undersea sensors (SOSUS), then had them tracked by our own hunter-killer submarines, which were much quieter than theirs. But we had another tracking element that was much faster and more mobile for acquiring Soviet subs via sound, then tracking them. That was our squadrons of P-3 Orion aircraft, designed and equipped for this task. (One of the U.S.'s longstanding advantages in establishing and maintaining air superiority in multiple situations has been the range of specialized aircraft we can array in a coordinated manner to do specific tasks in sequence.) What vital role did the P-3s play then (and now) in defending against nuclear attack from below the sea's surface? What was it like to fly in one during the Cold War? Don Stanton knows because he was there, doing this work. Ride along with him as he takes on P-3 actions he experienced, explaining how it looked and felt on these vital missions.
Location: ONLINE ONLY. Eventbrite ticket buyers will receive a link to the virtual room on the Zoom platform where this event will take place. We are recording the whole event, including the Q&A, for the Museum's archives.
Agenda: • 1:30-2:00. Participants arrive in the Zoom room online; • 2:00-2:05. Jason Hall, Executive Director of the Cold War Museum, introduces the Museum and Don Stanton;
• 2:05-3:00. Don presents on chasing Soviet submarines from above in the Orion P-3; • 3:00-3:30. Q&A opportunity for the audience.
Questions? Call or email Jason Hall, 703-283-4124 (cell), jason@coldwar.org
Cost: $20, 100% of which is a contribution to the Cold War Museum.
Register here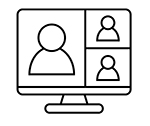 Monday, 18 - 19 Jul 2022, 8:25 AM - 4:30 PM EDT - Online - North American Society for Intelligence History 2022 Conference
The North American Society for Intelligence History will hold its second conference online.
Before the conference we will send speakers and attendees the link to Hopin, our virtual conference platform, to the email listed on the ticket. The email will come from nasihconference@gmail.com so be sure to check spam/junk folders. Participants should use their preferred email to register.
** All times are Eastern (Washington, DC) time **
Abbreviated listing of Panels follows. Online listing includes panels and panelists.
Panels are: Panel 1: Covert Operations in the Early Cold War: A Roundtable Reassessment; Panel 2A: New Findings on the CPUSA on its Centennial: Julia Stewart Poyntz, George Mink, and Earl Browder; Panel 2B: Anglo-American Intelligence in the European Theater of World War II; Panel 3A: Intelligence Analysis in the Twentieth Century; Panel 3B: The Central Intelligence Agency at 75; Panel 4A: Ethics and Experimentation in Intelligence History; Panel 4B: New Perspectives on Soviet Intelligence; Panel 5A: Intelligence, Terrorism, and Insurrection; Panel 6A: New Beginnings in Signals Intelligence; Panel 6B: Machinery of Government and Intelligence; Panel 7: World War I and its Aftermath; Panel 8A: Intelligence Liaison in History; Panel 8B: Italian and German Intelligence in the Inter-War Period; Panel 9A: New Methods and Best Practices for Teaching Intelligence History and Using Intelligence to Teach History; Panel 9B: US Imagery Intelligence: Meeting the Challenges of the Cold War
Full agenda and Registration here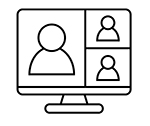 Thursday, 21 July 2022, 1800/6:00 PM EDT; 1700/5:00 PM CDT; 1500/3:30 PM PDT; 1200 /12:00 PM HST - Virtual GoToMeeting - NIP Virtual Speaker Event on "Russia-Ukraine Lessons Learned"
Naval Intelligence Professionals hosts Jeff Ringhausen, Senior Naval Intelligence Manager Russia and Eurasia, Office of Naval Intelligence, discussing "Russia-Ukraine Lessons Learned."
FORMAT: Video Conference – GoToMeeting. Please join the meeting from your computer, tablet or smartphone, beginning at 1750/5:50 PM EDT:
Please join my meeting from your computer, tablet or smartphone. https://meet.goto.com/722292349
You can also dial in using your phone. US: +1 (224) 501-3412 Access Code: 722-292-349
Get the app now and be ready when your first meeting starts: https://meet.goto.com/install
As always, please mute your device/phone. Thanks.
AGENDA: (5 min) Ms. B. Lynn Wright, DDNI (Ret.), NIP Chairman, welcoming remarks and NIP Update, (~25 min) Jeff Ringhausen Remarks; (~30 min) Q & A moderated by CAPT (Ret.) Bob Allen.
Please enter your questions in the GoToMeeting chat window or email your questions in advance/during the video conference to: bob_allen36@hotmail.com.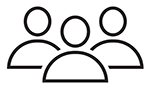 Wednesday, 27 July 2022 - See Website - CIRA National Summer Lunch Features John Brennan
Please join your CIRA colleagues for our Summer National Lunch!
The keynote speaker will be John Brennan. This will be a conversation with the former director. A cash bar reception will begin at 11:30am, followed by lunch and presentation. Lunch cost is $45 per person and includes salad, entree choice, sides, dessert, and coffee/tea. When you register for the lunch you will need to make a choice of chicken, salmon, or vegetarian entree. If you have a required dietary restriction please let us know for the venue may be able to provide alternatives.
Payment Details: If you pay by credit card on the website, you will be able to indicate your meal choice at the same time. If you are paying by credit card and bringing a guest(s), please send the name(s) and meal choices in an email to admin@cira.org.
Reservations with Credit Card Payment: Log in to the CIRA Website and click on "Online Payments"
Scroll down the page and click on the blue box named "Make Lunch Payment(s)"
Check Payment/Reservation: Credit card payments are strongly encouraged, but if you prefer to pay by check, it must arrive in our post office box by 19 July. You will need to send your meal choice in the envelope with your check. You will also need to include the name(s) of your guest(s) and their meal choice(s).
Mail your Check to arrive by Tuesday July 19th to: CIRA, PO Box 7154, McLean, VA 22106-7154
Additional Notes: Refunds? We are obligated to pay for the number of attendees guaranteed in advance, so refunds cannot be provided should you be unable to attend. Thank you for your understanding.
We will follow the VA Gov's COVID guidance, but will be taking additional precautions to keep our colleagues safe. Anyone not fully vaccinated must wear a mask.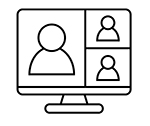 Tuesday, 2 August 2022, 6 - 7:30pm EDT - Virtual - The OSS Society's "Oh So Social" Conversation Series features General David Petraeus + Dr. Michael Vickers

General David Petraeus, USA (Ret.) and Dr. Michael Vickers talk one-on-one about the state of the world in this latest "Oh So Social" Virtual Conversation Series by The OSS Society.
Fee ranges from free to $1,000.
Register here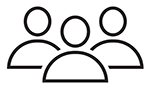 Thursday, 27 October 2022, 4:30 - 6:30 pm - Hanover, MD - Cocktails and Codebreakers Event
Please join the National Cryptologic Foundation (NCF) and the Intelligence and National Security Alliance (INSA) for Cocktails and Codebreakers, a celebration of women in codebreaking.
Pay tribute to the rich history of trailblazing women in cryptology, to include recognizing the United States Postal Service's launch of a Women Cryptologists of WWII stamp.
Fireside Chat: Ms. Jen Easterly, Director, Cybersecurity and Infrastructure Security Agency (CISA) with Mr. Greg Myre, NPR National Security Correspondent, as moderator.
Special Guest Speaker: Mr. Bill Nye will speak about his mother who was a WWII cryptologist with the WAVES.
Where: The Hotel at Arundel Preserve: 7795 Arundel Mills Blvd, Hanover, MD 21076. Google map link for driving directions and location.
More info here
Register here
Questions to R. Diamond at rdiamond@cryptologicfoundation.org
---
ITEMS FOR SALE AT AFIO FOR MEMBERS...including NEW ALL-BLACK SHORT-SLEEVED POLO SHIRT
Now available: Black short-sleeved polo shirts with Embroidered AFIO logo
Show your support for AFIO with our new Black Short-sleeve Polo Shirts. Shirts are shrink and wrinkle resistant of fine cotton with a soft, "well-worn, comfy" yet substantial feel. They feature a detailed embroidered AFIO seal. Get a shirt for yourself and consider as gifts for colleagues, family, and friends. Only $50 each including shipping.
Sizes for (M) men, only; Small, Medium, Large, XL, XXL, and XXXL. $50 per shirt.
You may pay by check or credit card. Complete your order online here or mail an order along with payment to: AFIO, 7600 Leesburg Pike, Ste 470 East, Falls Church, VA 22043-2004. Phone orders at 703-790-0320. Questions? Contact Annette at: annettej@afio.com.
PopSocket for cellphones or tablets
Show your support to AFIO while enjoying the convenience offered by our AFIO Logo PopSocket. The PopSocket is most commonly used as a stand and as a grip for your mobile phone or tablet; handy for taking selfies, watching videos, and for texting. The PopSocket looks like a small button or sticker which, when closed, sticks flat to your mobile device. However, its accordion-like design enables it to pop open for use. The benefits of using a PopSocket make it a must-have accessory for your mobile phone or tablet. It also aids in keeping your phone from slipping off your hand during use, falling, or breaking.
Price: $15. Order this and other store items online here.
---
Caps - Dark Navy with Navy AFIO Logo
An authentic silhouette with the comfort of an unstructured, adjustable fit. Fabric: 100% cotton. Unstructured. Fabric strap closure with adjustable D-clip. Price: $30. Order this and other store items online here.
---
Duffel Bags - Royal Blue and Black with Full Color AFIO Logo This duffel has it all when it comes to value, style and organization.
600 denier polyester canvas with polyester double contrast; D-shaped zippered entry for easy access. Front pocket with hook and loop closure. End mesh pocket Easy-access end pockets. Four durable, protective feet and built-in bottom board for added strength. Web handles with padded grip. Detachable, adjustable shoulder strap.
Dimensions: 11"h x 19.75"w x 9.75"d; Approx. 2,118 cubic inches
Price: $50. Order this and other store items online here.
---
AFIO Mug with color glazed logo. Made in America. Sturdy enough to sit on desk to hold pens, cards, paperclips, and candy.
This handsome large, heavy USA-made ceramic mug is dishwasher-safe with a glazed seal. $35 per mug includes shipping. Order this and other store items online here.
---
Guide to the Study of Intelligence and When Intelligence Made a Difference
"AFIO's Guide to the Study of Intelligence" has sold out in hard-copy.
However, it is available in digital form in its entirety on the AFIO website here.

Also available on the website here are the individual articles of AFIO's history project "When Intelligence Made a Difference" that have been published to date in The Intelligencer journal. More articles will be forthcoming in future editions.
---
Disclaimers and Removal Instructions
Weekly Intelligence Notes (WINs) are commentaries on Intelligence and related national security matters, based on open media sources, selected, interpreted, edited and produced for non-profit educational uses by members and WIN subscribers.
REMOVAL INSTRUCTIONS: We do not wish to add clutter to inboxes. To discontinue receiving the WINs:
a) IF YOU ARE A MEMBER - click here: UNSUBSCRIBE and supply your full name and email address where you receive the WINs. Click SEND, you will be removed from list. If this link doesn't open a blank email, create one on your own and send to afio@afio.com with the words: REMOVE FROM WINs as the subject, and provide your full name and email address where you are currently receiving them.
b) IF YOU ARE NOT A MEMBER, and you received this message, someone forwarded this newsletter to you [contrary to AFIO policies]. Forward to afio@afio.com the entire WIN or message you received and we will remove the sender from our membership and distribution lists. The problem will be solved for both of us.
CONTENTS of this WIN [HTML version recipients - Click title to jump to story or section, Click Article Title to return to Contents. This feature does not work for Plaintext Edition or for some AOL recipients]. If you wish to change to HTML format, let us know at afio@afio.com. The HTML feature also does not work for those who access their e-mail using web mail...however NON-HTML recipients may view the latest edition each week in HTML at this link: https://www.afio.com/pages/currentwin.htm
---
WINs are protected by copyright laws and intellectual property laws, and may not be reproduced or re-sent without specific permission from the Producer. Opinions expressed in the WINs are solely those of the editor's or author's listed with each article. Notices in the WINs about non-AFIO events do not constitute endorsement or recommendation by AFIO. AFIO Members Support the AFIO Mission - sponsor new members! CHECK THE AFIO WEBSITE at www.afio.com for back issues of the WINs, information about AFIO, conference agenda and registrations materials, and membership applications and much more!
(c) 1998 thru 2022. NOTE NEW ADDRESS: AFIO, 7600 Leesburg Pike, Suite 470 East, Falls Church, VA 22043-2004. Voice: (703) 790-0320; Fax: (703) 991-1278; Email: afio@afio.com
---
About AFIO | Membership Renewal | Change of Address | Upcoming Events | Chapter Locations | Corporate/Institutional Memberships | Careers in Intelligence Booklet | Guide to the Study of Intelligence | Intelligencer Journal | Weekly Intelligence Notes | To Make A Donation | AFIO Store | Member-Only Section | Code of Ethics | Home Page
Click here to return to top.
---