---
Section I - INTELLIGENCE HIGHLIGHTS
Domestic Terror Cases Increasingly Cross Borders, FBI Director Says - WPost, 8 July 2022
British intelligence chief says that young neo-Nazi suspects obsessed with weapons present a "cocktail of risk" around the globe. Many domestic terrorism cases now have an international component, as would-be killers are "egging each other on" and drawing inspiration from racist or neo-Nazi attacks overseas, the head of the FBI and his British counterpart said Friday. FBI Director Christopher A. Wray, speaking to reporters alongside Ken McCallum, director general of the British domestic security agency MI5, said their agencies have spent decades developing tip-sharing systems to handle international terrorism cases, but that "muscle memory" is now being applied to domestic terrorism investigations.
"Travel and technology," Wray said, "have really blurred the lines between foreign and domestic threats."
Article here

How China Uses Search Engines to Spread Propaganda - Brookings Tech Stream, 6 July 2022
Users come to search engines seeking honest answers to their queries. On a wide range of issues—from personal health, to finance, to news—search engines are often the first stop for those looking to get information online. But as authoritarian states like China increasingly use online platforms to disseminate narratives aimed at weakening their democratic competitors, these search engines represent a crucial battleground in their information war with rivals. For Beijing, search engines represent a key—and underappreciated vector—to spread propaganda to audiences around the world.
Article here

China, Russia, and Iran: The Great Game Continues (Differently) - Skytop, 4 July 2022
Afghanistan and Geopolitics: Now that the United States and its allies have departed Afghanistan, and Russia subsequently invaded Ukraine, while China is rattling sabers over and around Taiwan, it may be useful to take a look at the impact of the departure from Afghanistan in a global and regional geopolitical context.
Our departure from Afghanistan, and the way it was handled or mishandled depending on one's opinion, left a reputational issue for the United States with its allies and foes alike.
Questioning American Resolve ...
Article continues here

Russian Information Operations Focus on Dividing Western Coalition Supporting Ukraine - CyberScoop, 7 July 2022
Russian intelligence has been using state-controlled media and other disinformation channels to disseminate propaganda designed to divide the Western coalition supporting Ukraine, according to a report the cybersecurity firm Recorded Future released Thursday.
Much of the open-source propaganda Recorded Future found closely aligns with what the firm refers to as an "unverified analytical note" from the Fifth Service of Russia's Federal Security Service (FSB), which the Security Service of Ukraine reportedly intercepted and published on June 5. The analytical note that the FSB allegedly wrote by advises targeting the "European Community" with messages about how support of Ukraine and large numbers of Ukrainian refugees will lead to a "deterioration of living standards" inside the European Union, the report said.
Article here

The Existential Threat of AI-Enhanced Disinformation Operations - Just Security, 8 July 2022
A recent Washington Post article about artificial intelligence (AI) briefly caught the publics' attention. A former engineer working for Google's Responsible AI organization went public with his belief that the company's chatbot was sentient. It should be stated bluntly: this AI is not a conscious entity. It is a large language model trained indiscriminately from Internet text that uses statistical patterns to predict the most probable sequence of words. While the tone of the Washington Post piece conjured all the usual Hollywood tropes related to humanity's fear of sentient technology (e.g., storylines from Ex Machina, Terminator, or 2001: A Space Odyssey), it also inadvertently highlighted an uncomfortable truth: As AI capabilities continue to improve, they will become increasingly effective tools for manipulating and fooling humans. And while we need not fear an imminent cyborg apocalypse, we do need to prepare and strategize for a new era of AI-enabled disinformation.
Article here

UK to Combat Russia's 'Hostile Online Warfare' by Forcing Internet Firms to Remove Disinformation - TechCrunch, 5 July 2022
The U.K. government is pushing to make "foreign interference" such as disinformation a priority offence under its proposed Online Safety Bill, forcing technology firms to remove contravening content shared by foreign state actors.
The move follows recent legislation announced by the U.K. that is designed to deter foreign state actors seeking to "undermine U.K. interests," which includes targeting attempts at foreign interference in elections with heftier maximum penalties. The proposed legislation comes shortly after MI5 warned that a Chinese agent with links to the Chinese Communist Party (CCP) had infiltrated Parliament, while subsequently the U.K. has also been ramping up its efforts to counter Russian disinformation and "troll factories" seeking to spread disinformation around the war in Ukraine.
Article here

Defense Firm Said U.S. Spies Backed Its Bid for Pegasus Spyware Maker - NYT, 10 July 2022
The American contractor L3Harris is said to have cited support from intelligence officials for its effort to acquire NSO, the Israeli spyware company blacklisted by the Biden administration. A team of executives from an American military contractor quietly visited Israel numerous times in recent months to try to carry out a bold but risky plan: purchasing NSO Group, the cyber hacking firm that is as notorious as it is technologically accomplished. ... Pegasus is a "zero-click" hacking tool that can remotely extract everything from a target's mobile phone, including messages, contacts, photos and videos without the user having to click on a phishing link to give it remote access. It can also turn the mobile phone into a tracking and recording device.
Article here

Semiconductors and Security - CSIS, 28 June 2022
Many people know that China has spent hundreds of billions of dollars to build its own semiconductor industry and has committed billions more. Taiwan is spending $120 billion to build 20 new plants, including four cutting-edge semiconductor fabs, and is already breaking ground for the new plants. Japan and Korea have approved subsidies. Even the European Union, in its own Chips Act, a copy of U.S. legislation, has approved $46 billion in subsidies, and member states like Germany have allocated billions more. Only one country lags behind: the United States. This makes semiconductor funding a national security issue.
Commentary here

Russia Accelerated Cyber Espionage Against Ukraine's Allies During the Invasion, Warned Microsoft - CPO Magazine, 8 July 2022
Microsoft Threat Intelligence Center (MSTIC) says that Russia targeted Ukraine's allies in a cyber espionage campaign before the ground invasion on February 24 and thereafter. Researchers said in a report that Russia employed tactics similar to other historical invasions, including Nazi Germany's blitzkrieg in Poland, using the technology of the day.
"Each of these incidents also provides an account of the technology of the time — technology that would play a role in the war that ensued and the lives of the people who lived through it," noted Microsoft.
Article continues here

Vladimir Putin Warns Russia Has 'Barely Started' Its Campaign in Ukraine - The Telegraph, 8 July 2022
Vladimir Putin has issued a defiant warning to the west claiming that Moscow has barely started its military campaign in Ukraine. Speaking at a meeting with leaders of the Kremlin-controlled parliament on Thursday, the Russian President said: "Everyone should know that, by and large, we haven't started anything yet in earnest". "At the same time, we don't reject peace talks. But those who reject them should know that the further it goes, the harder it will be for them to negotiate with us." Mr Putin also warned on Thursday that Kyiv should accept Moscow's terms or brace for the worst.
Article here

Biden Marks CIA's 75 Years as 'Bedrock' of National Security - AP News, 8 July 2022
President Joe Biden lauded the CIA as the "bedrock of our national security" during a Friday visit to the agency, which also is part of the wide-ranging intelligence effort to support Ukraine's resistance against Russia.
Biden marked the 75th anniversary of the agency's founding after World War II. While at the headquarters in Virginia, he thanked the CIA for its work in Ukraine and called America's intelligence officers "the best in the world."
Predictions that Russia would invade Ukraine in February provided a public boost for spy agencies that are often criticized and facing new pressure to deliver insights on China and Russia. Biden authorized an unprecedented campaign to declassify findings that have been credited with helping build support for severe Russia sanctions and the ramp-up of military support to Kyiv.
Article here

Heads of FBI, MI5 Issue Joint Warning on Chinese Spying - WSJ, 6 July 2022
Officials say Beijing employs large-scale hacking and global network of agents to steal Western technology; U.S. also warns about efforts to influence policy-making. The heads of the FBI and Britain's domestic security service issued sharply worded warnings to business leaders about the threats posed by Chinese espionage, especially spying aimed at stealing Western technology companies' intellectual property.
In a rare joint appearance on Wednesday at the headquarters of MI5, Christopher Wray, director of the Federal Bureau of Investigation, and Ken McCallum, director-general of MI5, urged executives not to underestimate the scale and sophistication of Beijing's campaign.
"The Chinese government is set on stealing your technology—whatever it is that makes your industry tick—and using it to undercut your business and dominate your market," Mr. Wray told the audience of business people. "They're set on using every tool at their disposal to do it."
Article continues here

FBI Director's Full Remarks to Business Leaders in London on Chinese Espionage - FBI, 6 July 2022
"The greatest long-term threat to our nation's information and intellectual property, and to our economic vitality, is the counterintelligence and economic espionage threat from China." - Christopher Wray, FBI Director
The FBI has no closer partner than MI5. We work together on almost every mission our agencies confront—from countering terrorism to cybertheft and transnational repression to espionage.
Now, you'll notice that there's a common thread running through all the challenges we tackle together, which is that they're all hard.
Our world is certainly filled with enduring, difficult challenges. Not least, Russia's invasion of Ukraine and their ruthless killing of civilians and destruction of homes and infrastructure.
As laser-focused as both our agencies are on the Russia threat, though, I want to talk today about another complex, enduring, and pervasive danger to the kinds of innovative businesses we have here in the audience.
We consistently see that it's the Chinese government that poses the biggest long-term threat to our economic and national security, and by "our," I mean both of our nations, along with our allies in Europe and elsewhere.
Transcript here

FBI Director's London Visit Reinforces Commitment to U.K. Partnership - FBI, 6 July 2022
In London, FBI Director Wray and MI5 Director General McCallum Discussed Threat from China. FBI Director Christopher Wray and United Kingdom MI5 Director General Ken McCallum urged business leaders to be aware of the threat from the Chinese government and help the government agencies protect corporate secrets from theft by China.
"By volume, most of what is at risk from Chinese Communist Party aggression is not, so to speak, my stuff. It's yours," McCallum said. "The world-leading expertise, technology, research, and commercial advantage developed and held by people in this room, and others like you."
The Chinese government has a longstanding practice of hacking and stealing proprietary information to try to get an economic advantage.
Article here

---
Section II - IC PODCASTS, COMMENTARY, BLOG UPDATES
German Marshall Fund President Heather Conley on Russia's "Strategic Conservatism" — interviews by Former Acting D/CIA Mike Morell


Intelligence Matters: A CBS News original national security podcast is hosted by former CIA acting director and CBS News national security contributor Michael Morell. The most recent podcasts/interview is:
July 6 | German Marshall Fund President Heather Conley on Russia's "Strategic Conservatism"
In this episode, Michael Morell speaks with Heather Conley, president of the German Marshall Fund of the United States, about Russia's use of "strategic conservatism" to exploit divisions with and within the West. Conley explains how Russian President Vladimir Putin has leveraged the support of the leadership of the Russian Orthodox Church to portray himself as a global defender of conservative values. Conley and Morell also discuss how the Russian Orthodox Church has undermined its own objective of ecumenism by alienating those who oppose Russia's invasion of Ukraine.

Other recent "Intelligence Matters" podcasts to stream or download:
June 29 | Former Ambassador Peter Wittig on Foreign Perceptions of the U.S.
June 22 | Strategic Opportunities and Challenges in Latin America: Pedro Burelli
June 15 | China's Path and Xi's Political Future: Expert Chris Johnson
June 08 | Big Tech, Regulation & National Security: Klon Kitchen & Jamil Jaffer

More about Intelligence Matters by Michael Morell here. Podcasts also available here.
---
Lawyers Hacking Lawyers; Twitter Reverses Suppression of Some Truthful Posts ... - Stewart Baker, Colleagues, Guests at Steptoe Cyberblog
Cyberblog by Steptoe & Johnson LLP — By Stewart Baker [Chairman, AFIO]
Episode 416: "The First Thing We Do, Let's Hack All the Lawyers" released 11 July 2022
Topics include: Lawyers as victims and possible co-conspirators in the hacking of legal adversaries to win disputes. The trick, it turns out, is figuring out how to benefit from hacked documents without dirtying one's hands with the hacked material. Method: hire a PI to do it. Before you know it, there's a doxing site online full of useful evidence. ... How and why the White House ended up bigfooting a possible acquisition of NSO by L3Harris. The NYT got half the story. Was the White House surprised by the leak and surprised that the IC was interested? Why does NSO have continuing value? Ability to break Apple's phone security? Apple soon to reinforce security with less convenient "lockdown mode." ... US effort to keep Dutch firm ASML from selling chip-making machines to China. ... The latest government proposal to undercut end-to-end encryption - as an anti-terrorism, anti-child pornography necessity. Bill would force adoption of abandoned Apple proposal to do local scanning directly on iPhones, sniffing and reporting back on forbidden material -- which will stir up 90% as much opposition as requiring companies to intercept communications when they get a court order. And addresses only 10% of crimes on e2e networks. ... The new effort to turn SCOTUS abortion ruling into a "privacy rights" issue. The claim that location services will be used to gather evidence and prosecute women visiting out of state abortion clinics is specious. ... Russian government misuse of a red team hacking tool. ... The US–EU transatlantic data deal is vaporware. ... Predictions on outcomes of Elon Musk's flip on buying Twitter. $1 billion in penalties? ... Silicon Valley's campaign to suppress politically incorrect speech. Twitter's suspension of former NYT reporter Alex Berenson for saying several truths about Covid vaccines has now been settled, with Twitter unsuspending his account. Any chink in Big Social's armor is worth celebrating. ... More topics covered. Article and podcast here
Some Prior Conversations:
Episode 415: "And the Prize for Most Lawyer-Whipped Cyberforce on the Planet Goes to …"
Episode 414: A Small Door and Too Many Fat Men: Congress's Tech Agenda
Episode 413: Is This Podcast Sentient?
Episode 412: Privacy and the Press: Interviewing Amy Gajda
---
Creeping Extremist Violence; Best SpyTalk Podcasts... a few "SpyTalk" items by Jeff Stein and Colleagues on Substack...

July 8: "Best of SpyTalk Podcasts" - Jeff Stein
We'll be back next week after a holiday break. Meanwhile, enjoy some of our own faves.
July 7: "SpyTalk: Behind the Lines" - Jeff Stein and Jefferson Morley
DHS's Creeping Steps on Extremist Violence and Other Intelligence Items of Interest
June 29: "'Italygate' Conspiracy Pusher Was Fired by CIA" - Jeff Stein and Jefferson Morley
SpyTalk's new 'Live Drop' feature highlights on "Bradley Johnson, Agent 006," "Iran's Top Spy Toppled", "Mystery Flight", "From the Hill to Chinese Spy Gear Firm", "China at Wit's End in Pakistan", "Killer Colombians", "Chinese Security Doubling Down in Hong Kong", and other intelligence items of interest
June 23: "Of Russian Spies and Dirty Wars" - Podcast with Former Deputy CIA Director John McLaughlin, and Jeanne Meserve
This Week on the SpyTalk Podcast
June 21: "A China Spy Thriller 'Inspired by Actual Events'" - Matthew Brazil
Scott Spacek's 'China Hand' invites speculation about a high level defection
June 20: "When 'Fake News' Was a Force for Good" - Peter Eisner
"Agents of Influence" sets the record straight on the man called Intrepid
---
Ukraine-Russian War = New Geopolitical Order - Latest Insights from Jack Devine of Arkin Group
The Arkin Group's July 7 "In Other News" letter to private clients by former CIA Deputy Director, Operations... Officer Jack Devine features...
As the fighting grinds on in Ukraine, nations scramble to secure energy and opportunity in a new geopolitical order.
Follow link here to read analyses and predictions given to their private clients on the topics from last week. There sometimes is a delay of seven days before the above topics will appear at this link.
---
Section III - BROUGHT TO OUR ATTENTION BY MEMBERS

Was January 6 Really an 'Attempted Coup'? - Ard on Discourse, 11 July 2022
What happened on Jan. 6 was not a coup, but it was still terrible and should serve as a warning about the need to be vigilant against political violence. In their series of televised hearings, Congress' January 6 select committee insists the riot by Trump supporters, together with the scheme by some Trump advisers to keep him in office, constitutes an "attempted coup" against the American Constitution.
Was the early 2021 disturbance really an attempted coup d'état—or "a strike of the state"? Was it really an illegal rebellion to overturn the government? The word "coup" seems like a new and unwanted entry into America's political lexicon. Coups are what happen to other countries, not us. Is this the beginning of a new, troubling era of American violence and instability, as some political scientists and others now suggest?
Opinion Piece here

Inside Traitor King and the Case That Edward VIII Was a Nazi Sympathizer - Vanity Fair, 7 July 2022
In his new book, historian Andrew Lownie marshals evidence from German documents to argue that Wallis Simpson and her husband who abdicated the throne were a big threat to Britain during World War II. n April 1945, less than a month before the end of World War II in Europe, an American army captain found an abandoned vehicle with a trove of German government documents, one of which was signed by Joachim von Ribbentrop, the Nazi foreign minister who would later be executed at Nuremberg. Eventually, the Americans searched castles in the nearby area, as well as a country house in another part of the country, and found a huge cache of files that would eventually provide insight into the inner workings of the Nazi state—along with one set of microfilm that detailed the Third Reich's attempt to build a relationship with King Edward VIII, whose 1936 abdication made him a virtual exile, after his brief reign on the throne.
In his new book, Traitor King, out this week, historian Andrew Lownie uses these files and many more, including documents from the FBI and the State Department, to trace the route that Edward and his American-born divorcée wife, Wallis Simpson, took from France to Portugal to the Bahamas during World War II, and the way that they kept in touch with German agents and officials even after the Battle of Britain began in the summer of 1940.
Article here

Apple Plans New Feature to Protect Journalists and Human Rights Workers from Spyware - CNN, 6 July 2022
Apple on Wednesday said it will release a new feature this fall for iPhone, Mac and iPad operating software that is designed to protect high-risk users such as journalists and human rights workers from sophisticated spyware that has been linked to human rights abuses.
It's one of the biggest steps yet by a major tech firm to combat the lucrative spyware industry, whose tools can break into devices without the victim clicking on anything. It also comes as the Biden administration continues to try to curb the use of spyware. The new feature, called Lockdown Mode, will let anyone, with a flick of a button, effectively cordon off parts of their iPhone and other devices from avenues of attack, including email attachments and unsolicited FaceTime calls. But there are some tradeoffs for users...
Article continues here

VPNs - US Funds Software for Russians to Slip past Censors - Techxplore, 3 July 2022
A US-backed campaign is giving Russians access to anti-censor software to dodge Moscow's crackdown on dissent against its invasion of Ukraine, involved groups told AFP. Russia has intensified its restrictions on independent media since attacking its neighbor in February, with journalists under threat of prosecution for criticizing the invasion or for even referring to it as a war. The US government-backed Open Technology Fund is paying out money to a handful of American firms providing virtual private networks (VPNs) free of charge to millions of Russians, who can then use them to visit websites blocked by censors.
Article here

Modern Social Media Has Made Misinformation So, So Much Worse - Engadget, 10 July 2022
It wasn't until the modern era, one fueled by algorithmic recommendation engines built to infinitely increase engagement, that nation-states have managed to weaponize disinformation to such a high degree. In his new book "Tyrants on Twitter: Protecting Democracies from Information Warfare," David Sloss, Professor of Law at Santa Clara University, explores how social media sites like Facebook, Instagram, and TikTok have become platforms for political operations that have very real, and very dire, consequences for democracy while arguing for governments to unite in creating a global framework to regulate and protect these networks from information warfare.
Article continues here

Congressman Proposes Whistleblower Protection for UFO Spotters - Engadget, 8 July 2022
Congressman Mike Gallagher wants protection for people who go public about UFOs.
A UFO-obsessed Republican Congressman has introduced an amendment to the Defense Authorization Act to offer new protection for UFO whistleblowers. Rep. Mike Gallagher has pushed for a new rule to establish a process for receiving reports concerning Unidentified Aerial Phenomena (UAP). It's hoped that, with these in place, soldiers and contractors will feel more comfortable sharing details of unexplained phenomena they see on the battlefield.
The Drive suggests that this could be a way of resolving the ever-present rumors that the government has evidence of extra-terrestrial life. Those who come forward should feel comfortable that they will not be breaking secrets laws, and will be protected from reprisals. There are some on the UFO speaker circuit, for instance, who say they have proof of alien life but can't reveal it for fear of imprisonment.
Article continues here
ALSO See "UFO Whistleblowers Would Get Immunity Under New Amendment" - The Drive, 7 July 2022

Filmmaker Claims UFOs are 'Real' and have 'Transmedium' Capabilities - PetaPixel, 5 July 2022
Investigative filmmaker Jeremy Corbell says that UFOS are real and have capabilities beyond anything the world has seen, including what appears to be the ability to vanish into the water. Footage taken by Navy photographers not only shows UFOs following military vessels on maneuvers, but at one point, actually, disappearing under the water.
Filmmaker Corbell thinks that the unidentified aerial phenomenon (UAP) is likely some sort of high-tech vehicle that is intelligently controlled. He also states that the military has engaged in "kinetically" active encounters with UFOs. Meaning that the armed forces have fired upon them.
Article, Images, Videos here

How the CIA Recruited Me - Warmka, 22 June 2022
A frequent question I receive during public appearances is how the CIA recruits or how I ended up working for them. Most people are surprised when I tell them that I never envisioned working for the Federal Government, let alone, working for the Central Intelligence Agency. Upon receiving my graduate degree in International Business Management, I landed a job working for an international bank located in Miami. I saw it as a stepping stone toward a coveted private sector job in Latin America.
Article here
ALSO See by Warmka: "Threat Actors to Look Out For - State Actors"; "How Do Human Hackers Choose Their Targets?"; "Security Experts Being Deceived by Fake Profiles is a Reality" on blog here

Another Failed Attempt of Desperate Recruiting Efforts by Moscow - Clearance Jobs, 12 July 2022
From private to general officer, Russia's war on Ukraine is causing serious problems for the Russian army. Losses have been so great, that Russia has stopped publishing statistics on soldier mortality in Ukraine. Speculative estimates by the west indicated that Russia needs thousands to regenerate their force. Russia is doing what it can to replace their losses, but leaking news indicates recruitment is not going well.
Last month the Russian Defense Ministry acknowledged they had prosecuted around a dozen army officers after hundreds of conscripts were sent to fight in Ukraine.
Article here

A Deep Dive Into Moles And The Game Of Espionage - Faddis at AND Magazine, 11 July 2022
Most people with even a passing familiarity with the history of espionage are aware of the story of the Berlin Tunnel. At the height of the Cold War, the Americans and their allies dug a tunnel under the Berlin Wall, tapped into a top-secret Russian communications cable, and for 11 months thereafter read critical Russian military message traffic. What many do not realize, though, is that the Russians knew about the operation even before it really began and deliberately allowed it to proceed.
Article here

---
VIDEOS, REPORTS, EXHIBITS, DOCUMENT RELEASES
REPORT: DHS Could Do More to Address the Threats of Domestic Terrorism - DHS OIG, 5 July 2022
Prior to 2019, DHS made some progress prioritizing its domestic terrorism mission. For example, the Department 1) issued a National Strategy for Homeland Security in 2004; 2) initiated a training program in 2011 focused on Federal, state, and local stakeholders organizing training on countering domestic violent extremism; 3) initiated a grant program in 2016 to support the efforts of state and local governments and nonprofit organizations to address
domestic terrorism; and 4) issued a security and coordination plan in 2018. The plan showed progress in DHS' counterterrorism position in that it coordinated efforts across all components. The timeline in Figure 1 shows key
DHS efforts to counter domestic terrorism from 2002 to 2020.
Report as PDF here

REPORT: National Cybersecurity Strategies: Lessons Learned and Reflections from the Americas and Other Regions - OAS and Global Partners Digital
Report as PDF here

ARTICLE: OSINT: Perils in Plain Sight - Smith, King's College London Department of War Studies, July 2022
"Perils in Plain Sight," provides a critical chronological examination of the fates of various post-9/11 OSINT-focused intelligence reforms, with a view to legislation introduced in the US House last year that proposes the establishment of an entity within the State Department named the Open Translation and Analysis Center (OTAC). OTAC is envisaged as being an entity that would perform work similar to the US Government's premier OSINT enterprise, CIA's Foreign Broadcast Information Service (today named the Open Source Enterprise; previously named the Director of National Intelligence Open Source Center when FBIS was rebranded in 2005).
This paper draws attention to several matters that are not reflected in the legislative research findings enumerated to justify the proposal to establish OTAC. Notable among which being how publicly shareable official OSINT products could be utilized to help counteract a growing trend of "post truth" dynamics shaping national security policymaking deliberations in the US Government.
"Perils in Plain Sight" in text
"Perils in Plain Sight" as pdf
About Strife Policy Papers here

VIDEO: Watch: Ukraine Drops Home-Made Bomb Directly into Russian Tank Hatch - Telegraph, 12 July 2022
Footage shows the 'fish bait bomb' falling through the hatch of the tank daubed with the letter 'Z', setting off an explosion.
Ukrainian forces have destroyed a Russian tank by dropping a hand grenade from a drone through its hatch.
In an unverified video posted on Twitter, the drone hovers above the T62-M tank, one of the Russian army's favourite battlefield weapons, and then releases its tiny bomb.
The grenade, which is encased in a plastic case shaped like a missile, is called a "fish bait bomb". It falls directly through the hatch of the tank, which is daubed with the letter Z, Russia's pro-war military insignia. There is a small explosion and a then puff of smoke.
The Twitter account Ukraine Weapons Tracker, which has more than 600,000 followers, called it "a first Russian T-62M tank loss in the south", although Ukraine has previously advertised hits on T-62Ms.
Article and Video here
---
Section IV - Books, Research Requests, Jobs, Obituaries
Books — Newly Released, Overlooked, Forthcoming
Spies on the Sidelines: The High-Stakes World of NFL Espionage
by Kevin Bryant
(Rowman & Littlefield, July 2022)
Spies disguised as priests. Secret surveillance of targets' movements. Radio frequency jamming. Tapped telephones. These might sound like acts of espionage out of the Cold War or a spy movie—but in fact came straight from the National Football League. Bryant provides his investigation of spying in professional football, as well as the countermeasures utilized to defend against these threats. Spanning across all teams and eras, Bryant examines the shady world of NFL reconnaissance—from clandestine photography and hidden draft prospects to listening devices and stolen documents—along with the permissible, if sometimes questionable, spy techniques teams utilize day in and day out to gain an advantage over their opponents. Written by a former DOD Special Agent with decades of experience collecting and safeguarding information, the author reveals that behind the game-day action, professional football is as cloak-and-dagger as practiced by the US Intelligence Community. Includes the extraordinary measures teams are willing to take in order to win. After the NFL's Spygate controversy, involving the New England Patriots illicitly recording the defensive signals of the New York Jets in 2007, NFL fans and pundits alike struggled to answer a lingering question: Were the Patriots the only team spying on their opponents or was espionage a commonplace activity in the NFL? Everyone had an opinion, but few could offer more than a gut feeling to back up their claims and for good reason. Spying is, after all, a secretive business, and teams are reluctant to share means and methods, particularly those that violate league rules or that are essential to helping them win. Compound this with the NFL's attempts to cover up scandals and the absence of research and investigations on the subject it is no wonder all everyone could do was guess. Not any longer. Bryant shines a bright light on NFL espionage and exposes the full range of collection techniques teams use to spy on their opponents, as well as the defensive countermeasures that are used to defend against these threats. More info on author's website here.
Book available here
---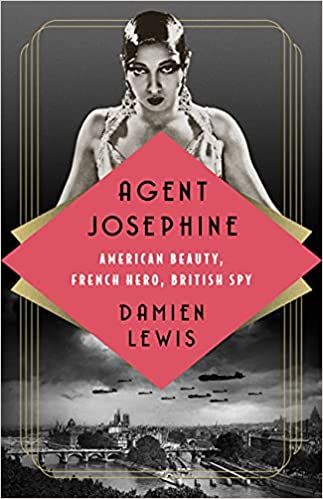 Agent Josephine: American Beauty, French Hero, British Spy
by Damien Lewis
(PublicAffairs Books, July 2022)
After fleeing the poverty and racism of St. Louis, Mo., to seek fame and fortune in Europe, Josephine Baker (1906–1975) gave "the greatest performance of her life" as a WWII spy, according to this scintillating biography. Historian Lewis (Churchill's Band of Brothers) draws on newly discovered letters and diaries to paint a vivid portrait of Baker as "a chameleon, a rebel, a warrior, and a rule-breaker at heart." Recruited by French intelligence officials in 1939, Baker's first assignment was to befriend an attaché at the Italian embassy in Paris and find out if Mussolini planned to form an alliance with Hitler. She also helped determine Japan's wartime intentions, identified Abwehr agents in Paris, and ferried classified intelligence—written in invisible ink on musical scores—across enemy lines. In addition to her espionage work, Baker flew aid missions to refugees and entertained U.S. troops and dignitaries at the Liberty Club in Casablanca. Lewis stuffs the narrative with intriguing digressions about wartime intelligence activities, including a U.S. plan to help the Mafia smuggle cigarettes into Morocco in exchange for intelligence, and vividly evokes the "intense and tumultuous affair" between Baker and her chief handler, Jacques Abtey. The result is a thrilling espionage story perfect for fans of Lynne Olson's Madame Fourcade's Secret War. —Publishers Weekly
Intrigued by the book? Be certain to catch the Spy Museum's event with author Damien Lewis and CIA Chief of Disguise Jonna Mendez on Wednesday, 27 July 2022 at 6:30 pm. Details available here.
Book may be ordered here
---
Winter Work [fiction]
by Dan Fesperman
(Knopf, July 2022)
A spy thriller set in East Germany after the fall of Berlin Wall. A Stasi officer, investigating the murder of a colleague, is helped by Claire Saylor, a CIA officer. Emil Grimm, a Stasi colonel, has decamped to his dacha in the woods outside of Berlin after the fall of the Wall. On a walk one morning, he discovers the body of a fellow intelligence officer with whom he was involved in a clandestine mission. Now Emil is forced to pick up the pieces of their plan and follow through alone while under newfound scrutiny of his colleagues. Soon Emil is connected with CIA officer Saylor who is on the ground in Berlin to collect what she can of the valuable intelligence that has been freed up because of the chaotic government transition to unify Germany. As they delve deeper into the world of the murdered officer, it becomes clear that there are secrets deeper than either imagined. While the rules of the game have begun to change, the stakes of the Cold War remain high.
Book may be ordered here

---
CFP on "Domestic Intelligence Organizations in Non-Democratic Regimes" for the International Journal of Intelligence and CounterIntelligence
The resurgence of authoritarianism in the 21st century coincides with transformations in intelligence that offer states greater surveillance capabilities than any other era of human history. This special issue will explore intelligence in non-democratic regimes to elicit insights on how these non-democratic intelligence cultures and practices might harness intelligence in the future compared to how they have in the past. The editors are particularly interested in case studies that focus less on theory and more on history and new evidence, although papers that offer original theoretical concepts are welcome.
Contributions may include, but are not limited to, the following questions and issues:
· The role of new technology in domestic intelligence or surveillance by non-democratic states (including the newly-developed digital authoritarianism practices)
· How ideology shaped domestic intelligence organizations, functions, or operations in non-democratic states
· Single or comparative case studies
· The influence of society, culture, and history on intelligence in non-democratic regimes and vice versa
· The role of individuals as driving forces in non-democratic intelligence structure, organization, and behavior
· The effect of intelligence on minority or underrepresented groups and voices
· The pressure or influence of outside states, including allies, adversaries, or patrons, on intelligence by non-democratic regimes
· Innovations in non-democratic intelligence practices
· Areas of continuity or discontinuity in the transition from a non-democratic to a democratic state
Abstracts are due by 15 August 2022; Manuscripts are due 15 December 2022.
Manuscripts should be between 4,000-8,000 words (including the abstract, an author bio, references, figures, and tables.) All manuscripts should be formatted following the style of the International Journal of Intelligence and CounterIntelligence.
Submissions or questions: Florina Cristiana Matei, cmatei@nps.edu, or Jeff Rogg, jrogg@citadel.edu
Cybersecurity Faculty Positions Available Nationwide
Cybersecurity faculty, professionals, and master's or Ph.D. Graduates can explore employment opportunities with National Centers of Academic Excellence in Cybersecurity designated institutions through the listings here.
Some of the current positions are: Athens State University - Assistant/Associate Professor of Information Systems/Cybersecurity (Tenure-Track); Champlain College - Assistant/Associate Professor of Cybersecurity; Embry-Riddle Aeronautical University, Prescott Campus - Tenure-Track Assistant or Associate Professor of Cyber Intelligence and Security; Grand Canyon University - Faculty - Computer Science - College of Science, Engineering and Technology; Hagerstown Community College - Faculty, Computer Science, Hagerstown; Kean University - Assistant Professor, Computer Science (Two Positions), Fall 2022; Montreat College - Full-Time Cybersecurity Instructor; Montreat College - Assistant Professor of Cybersecurity; Pace University - Assistant Associate Professor Seidenberg - Cybersecurity; Purdue University Northwest - Assistant Professor - Cybersecurity; Rochester Institute of Technology - Visiting Lecturer in Computing Security' Saint Vincent College - Assistant Professor in Computing and Information Systems tenure track beginning August 2022; The Ohio State University - Director, Institute for Cybersecurity and Digital Trust (ICDT); Trident Technical College - Network Systems Management/Cybersecurity Instructor; University Of Arkansas at Little Rock - Assistant Professor of Cybersecurity; University of South Alabama - Assistant or Associate Professor in Information Technology; University of South Alabama - Assistant or Associate Professor in Computer Science; University of West Florida - Assistant Professor; and Westchester Community College - Instructor of Cybersecurity (Tenure Track).
Explore the listings here.

National Academies Seeking Director for Intelligence Community Studies Board - Keck Center, Washington, DC
We're Hiring! Seeking the Next Director for the Intelligence Community Studies Board - National Academies, 1 June 2022
Are you an exceptional leader and manager with a strong background working in the Intelligence Community (IC), particularly at the intersections of sciences, engineering, and medicine with policy? Do you have the ability to develop portfolios of projects and negotiate external funding from sponsors in the IC and Federal Agencies?
The National Academies of Sciences, Engineering, and Medicine is seeking a director for the Intelligence Community Studies Board (ICSB). The ICSB serves as the convening authority for the discussion of science and technology issues of importance to the U.S. IC. Although the principal sponsor of the ICSB is the Director of S&T at the Office of the Director of National Intelligence (ODNI), ICSB resources and publications are used to benefit all parts of the IC. In coordination with ODNI and other IC members, the ICSB produces studies and holds workshops, symposia, and expert meetings to explore science and technology topics of interest. The ICSB is also home to the Intelligence Science and Technology Experts Group, a large, diverse, collection of experts across a broad range of science, technology, and medicine that is available to provide quick-response advice to ODNI and the IC.
CANDIDATE ATTRIBUTES
You should have experience in managing staff and fostering their growth, providing oversight on quality and timeliness for a diverse program of activities, and managing relationships with federal, state, and private sponsors.
The successful candidate for this position will have an advanced degree in a related field (physical sciences, engineering, social sciences, or a related field), as well as 10 years of experience related to advancing science or policy, particularly related to fund raising and managing projects and budgets. Previous experience in government service in an executive agency, Capitol Hill, or the White House would be preferred. The preferred candidate should also have a TS/SCI Clearance.
For a complete job description, desired qualifications, and description of benefits, please visit our website to learn more and apply.
Geographic location of position is here
Details or to apply....here
College in Lynchburg, VA Seeks Assistant Professor to teach Intelligence and National Security - Fall, Full-time
Liberty University is seeking a full time, residential, Assistant Professor to teach Intelligence and National Security courses in the School of Government. Courses support a curriculum which features a major or minor field of study in Strategic Intelligence Studies and include Introduction to Intelligence, Intelligence Analysis, Ethics in Intelligence, History of Intelligence, Intelligence and Military Operations, Strategic Intelligence, Counter Intelligence, Terrorism, Counter-terrorism and Psychological Operations. A minimum of a Master's Degree and extensive experience in the Intelligence profession is required.
Liberty University is located in Lynchburg, VA, 3 hours south of Washington, D.C. It is a private, Christian, liberal arts, accredited institution with 15 colleges and schools. The modern campus at Liberty Mountain supports 15,000 residential students, Division I sports and over 115,000 online students. Liberty has a large and thriving Army and Air Force ROTC presence. Details on the job are at here. Interested parties should contact tcothron1@liberty.edu
Seeking Director of Global and National Security Programs - Univ of New Mexico
The University of New Mexico (UNM) invites applications for the part-time (.50 FTE) position of Director of Global and National Security Programs. This position will be for four years with the possibility of renewal and will report to the Office of the Provost and Executive Vice President for Academic Affairs.
UNM's Global and National Security Policy Institute (GNSPI) grew out of a perceived need for greater coordination among international security-related STEM, social science, law, and humanities fields. GNSPI developed a Professional Masters of Science Degree in Global and National Security (PMSGNS) based on intensive 8-week modules designed for working professionals seeking interdisciplinary education on security policy questions, broadly defined. The program is of particular interest to technical professionals whose duties or career goals extend to addressing broad policy issues that are inherently interdisciplinary. GNSPI holds an annual symposium and other events that promote dialogue among academics and practitioners on global security issues and emerging challenges.
UNM also developed an undergraduate-focused Intelligence Community Center for Academic Excellence (IC-CAE), that offers a certificate in National Security and Strategic Analysis, as well as a Global and National Security concentration under UNM's interdisciplinary Bachelors of Integrative Studies and Innovation degree program. The Director of Global and National Security Programs will oversee both the graduate and undergraduate programs, in coordination with the Deans of participating colleges and the Dean of Graduate Studies. Please see the position posting here.
Full-Time Assistant Professor of Criminal Justice (Intelligence Studies) - University of North Georgia, Dahlonega, GA
Job Summary: Type: Full-Time; Posted: 02/02/2022; Category: Criminal Justice; Job ID: 238891
The Department of Criminal Justice at The University of North Georgia invites applications for a full-time, tenure-track appointment at the rank of Assistant Professor of Criminal Justice at the Dahlonega campus. This position will focus primarily on Intelligence Studies. Special attention will be given to applicants who have four or more years of practitioner experience and the ability to manage applied analytic projects. The workload may require travel across campuses, teaching at off-campus teaching sites, and online teaching.
Responsibilities: Teach four undergraduate courses per semester to include Introduction to Criminal Justice; Maintain an active research agenda in an effort to produce scholarly publications; Assist in the advising of students enrolled in Bachelor of Science Degree Criminal Justice with an Intelligence Studies Concentration; Serve on University, College, and Departmental Committees; Teaching schedule may include assignments on other campuses, evening or on-line classes.
Required Qualifications: Ph.D. in Criminal Justice is required. Intelligence Studies, Homeland Security or a closely related field is preferred; Experience teaching Intelligence Studies at the university or college level; Successful candidates should be able to teach one or more of the following courses: Introduction to Intelligence, Fundamentals of Intelligence Analysis, or Methods of Intelligence; Ability to work collaboratively with all campus constituencies.
To explore this job or to apply, do so here
Tenure-Track Assistant Professor in Intelligence, Embry-Riddle Aeronautical University, Daytona Beach, FL
Job Description: The Department of Security Studies and International Affairs (SSIA) at Embry-Riddle Aeronautical University, Daytona Beach, FL., invites candidates to apply for a tenure-track Assistant Professor position in Intelligence (GEOINT). The successful candidate should have experience in one or more of the domains related to intelligence and security with skillsets in technologies such as Geospatial Intelligence, Remote Sensing using Unmanned Aircraft Systems (UAS), satellite imagery, as well as spatial analyses using Geographic Information Systems (GIS).
The successful candidate will contribute to SSIA's interdisciplinary Homeland Security and Intelligence program. In addition, the candidate will support the department and college to help integrate technology into the existing Homeland Security & Intelligence and Global Conflict Studies undergraduate degree programs as well as other programs external to the department. Primary tasks include undergraduate teaching and research, student advising, and relationship building with external organizations and agencies. The position requires teaching flexibility to cover a variety of courses in geospatial intelligence, geographic information systems, and their applications across a broad range of intelligence and security issues. Additional duties include scholarship, professional development, committee participation, and other activities to support the Department. This is a nine-month position with the possibility of summer teaching assignments. Position available August 2022.
Qualifications: An earned doctorate in intelligence-related discipline such as Geospatial Intelligence, Security Studies, Political Science, Remote Sensing, or related field is preferred. Special attention will be given to candidates with Intelligence Community experience and demonstrated success in securing and managing applied analytic projects. Knowledge of technical as well as policy and procedural aspects of geospatial intelligence and its applications is a plus. An exceptional candidate who is ABD (with an expected completion date within six months of the hire date) will be considered.
More info or to apply
---
No deaths to report in this issue of the WINs
---
AFIO EDUCATIONAL EVENTS IN COMING TWO MONTHS....
Virtual =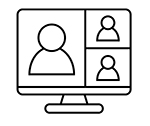 ; In-Person =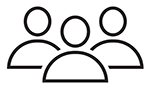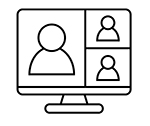 Thursday, 21 July 2022, 7:00 PM PDT - Virtual via Zoom - The Columbia River Chapter of the AFIO hosts Amb Browning discussing "Inside a U.S. Embassy."
Please join us for a virtual presentation by Ambassador Steven A. Browning entitled "Inside A U.S. Embassy" geared toward an audience with a background in federal service. There will be a short question and answer session following the presentation. Ambassador Browning retired from the Senior Foreign Service holding the rank of Career Minister in December of 2014 and his bio is attached FYI. We look forward to the opportunity to hear from Ambassador Browning and are very fortunate to secure his time in this presentation.
For security, the Zoom link will be sent to those who have contacted
Carl Wege, President of the AFIO Columbia River Chapter, at twege@ccga.edu
Please pass this information on to the members of your Chapter. It would be greatly appreciated.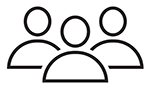 Saturday, 13 August 2022, 11:30 am EDT - Melbourne, FL - AFIO Florida Satellite Chapter Luncheon features Col Stephen Bond discussing "Intelligence in the Panama Operations 1989."
At this in-person luncheon event, the AFIO Florida Satellite Chapter hosts Colonel Stephen Bond, US Army (Retired), who will discuss "Intelligence in the Panama Operation 1989."
Location: The Doubletree Hotel, 1665 N. Route A1A, Indiatlantic/Melbourne, FL 32903. Location here: https://goo.gl/maps/TgvNnqRTdfmk6Sf67
A sit down lunch will be followed by Colonel Bond's presentation. Cost is $35.00 per person.
Inquiries or reservations to Larry Sanford, President, AFIO FSC, at afiofloridasatellitechapter@gmail.com.
---
Other Upcoming Events from Advertisers, Corporate Sponsors, and Others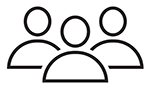 Thursday, 14 July 2022, 7-9pm EDT – Washington, DC – Spies & Spymasters Cocktail Party – International Spy Museum Program
This not-so-clandestine affair is part of our epic anniversary celebration of SPY's 20th Anniversary on July 19th. Join us after hours in the Museum for the spy mixer of your dreams—on the dossier: exclusive access to the exhibits, artifacts from the spy vault, delicious drinks, and a chance to meet some of the most interesting people who ever stepped out of the shadows! Mingle with some of the coolest people we've had on camera and off over the last few years including Jonna Mendez, Jan Neumann, Eric O'Neill, Mubin Shaikh, Debra Evans Smith, Bob Wallace, Robert Ashley Jr., Farhana Qazi, Mary A. Legere, Dexter Ingram, Naveed Jamali, Mark Zaid, and Chris Costa to name a few. We'll have your favorite historian Dr. Andrew Hammond; your beloved hosts Amanda Ohlke, Shana Oltmans, and Hannah Saloio; and a few surprise guests as well. Enjoy exclusive after-hours access to the Museum and "one-night-only" activities. Plus, two drinks are included—you can choose from signature cocktails, wine, beer, or non-alcoholic options. Cash bar to follow. Don't worry if you are a hungry agent, we'll have a few snacks for peckish operatives as well. Tickets: $100, Members: $75. Visit www.spymuseum.org.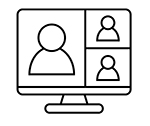 Monday, 18 - 19 July 2022, 8:25 AM - 4:30 PM EDT - Online - North American Society for Intelligence History 2022 Conference
The North American Society for Intelligence History will hold its second conference online.
Before the conference we will send speakers and attendees the link to Hopin, our virtual conference platform, to the email listed on the ticket. The email will come from nasihconference@gmail.com so be sure to check spam/junk folders. Participants should use their preferred email to register.
** All times are Eastern (Washington, DC) time **
Abbreviated listing of Panels follows. Online listing includes panels and panelists.
Panels are: Panel 1: Covert Operations in the Early Cold War: A Roundtable Reassessment; Panel 2A: New Findings on the CPUSA on its Centennial: Julia Stewart Poyntz, George Mink, and Earl Browder; Panel 2B: Anglo-American Intelligence in the European Theater of World War II; Panel 3A: Intelligence Analysis in the Twentieth Century; Panel 3B: The Central Intelligence Agency at 75; Panel 4A: Ethics and Experimentation in Intelligence History; Panel 4B: New Perspectives on Soviet Intelligence; Panel 5A: Intelligence, Terrorism, and Insurrection; Panel 6A: New Beginnings in Signals Intelligence; Panel 6B: Machinery of Government and Intelligence; Panel 7: World War I and its Aftermath; Panel 8A: Intelligence Liaison in History; Panel 8B: Italian and German Intelligence in the Inter-War Period; Panel 9A: New Methods and Best Practices for Teaching Intelligence History and Using Intelligence to Teach History; Panel 9B: US Imagery Intelligence: Meeting the Challenges of the Cold War
Full agenda and Registration here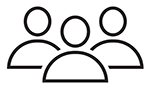 Tuesday, 19 July 2022, 10am-4pm EDT – Washington, DC – Spy Museum's 20th Birthday Celebration – International Spy Museum Program
The year was 2002: Kelly Clarkson had just won the initial season of American Idol and the New England Patriots were trying on their Super Bowl rings for the first time in history. Plus, another first was on the scene: the International Spy Museum (SPY), the first-ever espionage museum had just opened its doors blocks from the National Mall in Washington, DC. Join us on Tuesday, July 19 from 10 am-4pm as we celebrate our 20th birthday with festivities outside of the Museum for the local community featuring music from the year of its birth (2002), Jeni's Splendid Ice Creams, giveaways, activities, a new 20th birthday scavenger hunt, and a partnership with the DC Public Library for its Summer Reading Day. Visit www.spymuseum.org.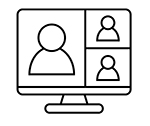 Wednesday, 20 July 2022, noon - 1pm EDT - Virtual - Erik Dahl, former Naval Intel, on "Lessons in Strategic Warnings from 9/11 and January 6" - by JHU MS in Intelligence Analysis
Johns Hopkins University asks you to join host Michael Ard for a virtual curated discussion with veteran Naval intelligence officer Erik Dahl on the intelligence analysis comparisons between the strategic warnings for 9/11 and January 6th.
Erik J. Dahl is an associate professor of national security affairs at the Naval Postgraduate School in Monterey, CA, and is author of "Intelligence and Surprise Attack: Failure and Success from Pearl Harbor to 9/11 and Beyond" (Georgetown University Press, 2013), and "The COVID-19 Intelligence Failure: Why Warning Was Not Enough" (forthcoming). Dahl retired from the U.S. Navy in 2002 after serving 21 years as an intelligence officer, and received his Ph.D. from the Fletcher School of Tufts University. Dahl is a former chair of the Intelligence Studies Section of the International Studies Association.
No charge to attend. Register here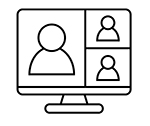 Thursday, 21 July 2022, 1800/6:00 PM EDT; 1700/5:00 PM CDT; 1500/3:30 PM PDT; 1200 /12:00 PM HST - Virtual GoToMeeting - NIP Virtual Speaker Event on "Russia-Ukraine Lessons Learned"
Naval Intelligence Professionals hosts Jeff Ringhausen, Senior Naval Intelligence Manager Russia and Eurasia, Office of Naval Intelligence, discussing "Russia-Ukraine Lessons Learned."
FORMAT: Video Conference – GoToMeeting. Please join the meeting from your computer, tablet or smartphone, beginning at 1750/5:50 PM EDT:
Please join my meeting from your computer, tablet or smartphone. https://meet.goto.com/722292349
You can also dial in using your phone. US: +1 (224) 501-3412 Access Code: 722-292-349
Get the app now and be ready when your first meeting starts: https://meet.goto.com/install
As always, please mute your device/phone. Thanks.
AGENDA: (5 min) Ms. B. Lynn Wright, DDNI (Ret.), NIP Chairman, welcoming remarks and NIP Update, (~25 min) Jeff Ringhausen Remarks; (~30 min) Q & A moderated by CAPT (Ret.) Bob Allen.
Please enter your questions in the GoToMeeting chat window or email your questions in advance/during the video conference to: bob_allen36@hotmail.com.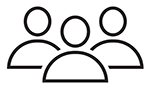 Saturday, 23 July 2022, 2-4pm EDT – Washington, DC – In-Store Book Signing: Toby Harnden – International Spy Museum Program
Visit the Spy Museum Store for a book signing of First Casualty: The Untold Story of the CIA Mission to Avenge 9/11 with author Toby Harnden and special guest David Tyson from CIA Team Alpha. Toby Harden is a winner of the Orwell Prize for Books. A former foreign correspondent for the Sunday Times of London and the Daily Telegraph who reported from thirty-three countries, he specializes in terrorism and war. Born in England, Harnden was imprisoned in Zimbabwe, prosecuted in Britain for protecting confidential sources, and vindicated by a $23 million public inquiry in Ireland. A dual British and US citizen, he spent a decade as a Royal Navy officer before becoming a journalist. Visit www.spymuseum.org.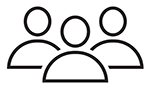 Tuesday, 26 July 2022, 2-3pm EDT – Washington, DC – SPY with Me: Memory Loss Program – Virtual International Spy Museum Program
SPY with Me is an interactive virtual program for individuals living with dementia and their care partners. Join SPY as we use music and artifacts to explore some of our favorite spy stories. Programs last one hour and are held virtually through Zoom once a month. To register, please email Shana Oltmans at soltmans@spymuseum.org. Free but space is limited. Register below. Visit www.spymuseum.org.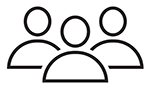 Wednesday, 27 July 2022 - See Website - CIRA National Summer Lunch Features John Brennan
Please join your CIRA colleagues for our Summer National Lunch!
The keynote speaker will be John Brennan. This will be a conversation with the former director. A cash bar reception will begin at 11:30am, followed by lunch and presentation. Lunch cost is $45 per person and includes salad, entree choice, sides, dessert, and coffee/tea. When you register for the lunch you will need to make a choice of chicken, salmon, or vegetarian entree. If you have a required dietary restriction please let us know for the venue may be able to provide alternatives.
Payment Details: If you pay by credit card on the website, you will be able to indicate your meal choice at the same time. If you are paying by credit card and bringing a guest(s), please send the name(s) and meal choices in an email to admin@cira.org.
Reservations with Credit Card Payment: Log in to the CIRA Website and click on "Online Payments"
Scroll down the page and click on the blue box named "Make Lunch Payment(s)"
Check Payment/Reservation: Credit card payments are strongly encouraged, but if you prefer to pay by check, it must arrive in our post office box by 19 July. You will need to send your meal choice in the envelope with your check. You will also need to include the name(s) of your guest(s) and their meal choice(s).
Mail your Check to arrive by Tuesday July 19th to: CIRA, PO Box 7154, McLean, VA 22106-7154
Additional Notes: Refunds? We are obligated to pay for the number of attendees guaranteed in advance, so refunds cannot be provided should you be unable to attend. Thank you for your understanding.
We will follow the VA Gov's COVID guidance, but will be taking additional precautions to keep our colleagues safe. Anyone not fully vaccinated must wear a mask.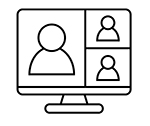 Wednesday, 27 July 2022, 6:30-7:30pm EDT – Washington, DC – Agent Josephine Baker with Damien Lewis and Jonna Mendez – Virtual International Spy Museum Program
Prior to World War II, Josephine Baker was a music-hall diva renowned for her singing and dancing, her beauty and sexuality; she was the highest-paid female performer in Europe. When the Nazis seized her adopted city, Paris, she was banned from the stage. Yet instead of returning to America, she vowed to stay and to fight the Nazi evil. Overnight, she went from performer to Resistance spy. Join us for a compelling conversation about Baker with author Damien Lewis and former CIA Chief of Disguise Jonna Mendez. Lewis has uncovered little-known history about the famous singer's life in his new book Agent Josephine: American Beauty, French Hero, British Spy. Discover how Baker became a hero of the three countries in whose name she served—the US, France, and Britain--and fully deserving of her unique place in the French Panthéon. Visit www.spymuseum.org.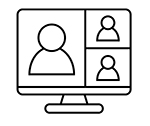 Tuesday, 2 August 2022, 6 - 7:30pm EDT - Virtual - The OSS Society's "Oh So Social" Conversation Series features General David Petraeus + Dr. Michael Vickers

General David Petraeus, USA (Ret.) and Dr. Michael Vickers talk one-on-one about the state of the world in this latest "Oh So Social" Virtual Conversation Series by The OSS Society.
Fee ranges from free to $1,000.
Register here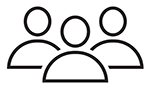 Thursday, 27 October 2022, 4:30 - 6:30 pm - Hanover, MD - Cocktails and Codebreakers Event
Please join the National Cryptologic Foundation (NCF) and the Intelligence and National Security Alliance (INSA) for Cocktails and Codebreakers, a celebration of women in codebreaking.
Pay tribute to the rich history of trailblazing women in cryptology, to include recognizing the United States Postal Service's launch of a Women Cryptologists of WWII stamp.
Fireside Chat: Ms. Jen Easterly, Director, Cybersecurity and Infrastructure Security Agency (CISA) with Mr. Greg Myre, NPR National Security Correspondent, as moderator.
Special Guest Speaker: Mr. Bill Nye will speak about his mother who was a WWII cryptologist with the WAVES.
Where: The Hotel at Arundel Preserve: 7795 Arundel Mills Blvd, Hanover, MD 21076. Google map link for driving directions and location.
More info here
Register here
Questions to R. Diamond at rdiamond@cryptologicfoundation.org
---
ITEMS FOR SALE AT AFIO FOR MEMBERS...including NEW ALL-BLACK SHORT-SLEEVED POLO SHIRT
Now available: Black short-sleeved polo shirts with Embroidered AFIO logo
Show your support for AFIO with our new Black Short-sleeve Polo Shirts. Shirts are shrink and wrinkle resistant of fine cotton with a soft, "well-worn, comfy" yet substantial feel. They feature a detailed embroidered AFIO seal. Get a shirt for yourself and consider as gifts for colleagues, family, and friends. Only $50 each including shipping.
Sizes for (M) men, only; Small, Medium, Large, XL, XXL, and XXXL. $50 per shirt.
You may pay by check or credit card. Complete your order online here or mail an order along with payment to: AFIO, 7600 Leesburg Pike, Ste 470 East, Falls Church, VA 22043-2004. Phone orders at 703-790-0320. Questions? Contact Annette at: annettej@afio.com.
PopSocket for cellphones or tablets
Show your support to AFIO while enjoying the convenience offered by our AFIO Logo PopSocket. The PopSocket is most commonly used as a stand and as a grip for your mobile phone or tablet; handy for taking selfies, watching videos, and for texting. The PopSocket looks like a small button or sticker which, when closed, sticks flat to your mobile device. However, its accordion-like design enables it to pop open for use. The benefits of using a PopSocket make it a must-have accessory for your mobile phone or tablet. It also aids in keeping your phone from slipping off your hand during use, falling, or breaking.
Price: $15. Order this and other store items online here.
---
Caps - Dark Navy with Navy AFIO Logo
An authentic silhouette with the comfort of an unstructured, adjustable fit. Fabric: 100% cotton. Unstructured. Fabric strap closure with adjustable D-clip. Price: $30. Order this and other store items online here.
---
Duffel Bags - Royal Blue and Black with Full Color AFIO Logo This duffel has it all when it comes to value, style and organization.
600 denier polyester canvas with polyester double contrast; D-shaped zippered entry for easy access. Front pocket with hook and loop closure. End mesh pocket Easy-access end pockets. Four durable, protective feet and built-in bottom board for added strength. Web handles with padded grip. Detachable, adjustable shoulder strap.
Dimensions: 11"h x 19.75"w x 9.75"d; Approx. 2,118 cubic inches
Price: $50. Order this and other store items online here.
---
AFIO Mug with color glazed logo. Made in America. Sturdy enough to sit on desk to hold pens, cards, paperclips, and candy.
This handsome large, heavy USA-made ceramic mug is dishwasher-safe with a glazed seal. $35 per mug includes shipping. Order this and other store items online here.
---
Guide to the Study of Intelligence and When Intelligence Made a Difference
"AFIO's Guide to the Study of Intelligence" has sold out in hard-copy.
However, it is available in digital form in its entirety on the AFIO website here.

Also available on the website here are the individual articles of AFIO's history project "When Intelligence Made a Difference" that have been published to date in The Intelligencer journal. More articles will be forthcoming in future editions.
---
Disclaimers and Removal Instructions
Weekly Intelligence Notes (WINs) are commentaries on Intelligence and related national security matters, based on open media sources, selected, interpreted, edited and produced for non-profit educational uses by members and WIN subscribers.
REMOVAL INSTRUCTIONS: We do not wish to add clutter to inboxes. To discontinue receiving the WINs:
a) IF YOU ARE A MEMBER - click here: UNSUBSCRIBE and supply your full name and email address where you receive the WINs. Click SEND, you will be removed from list. If this link doesn't open a blank email, create one on your own and send to afio@afio.com with the words: REMOVE FROM WINs as the subject, and provide your full name and email address where you are currently receiving them.
b) IF YOU ARE NOT A MEMBER, and you received this message, someone forwarded this newsletter to you [contrary to AFIO policies]. Forward to afio@afio.com the entire WIN or message you received and we will remove the sender from our membership and distribution lists. The problem will be solved for both of us.
CONTENTS of this WIN [HTML version recipients - Click title to jump to story or section, Click Article Title to return to Contents. This feature does not work for Plaintext Edition or for some AOL recipients]. If you wish to change to HTML format, let us know at afio@afio.com. The HTML feature also does not work for those who access their e-mail using web mail...however NON-HTML recipients may view the latest edition each week in HTML at this link: https://www.afio.com/pages/currentwin.htm
---
WINs are protected by copyright laws and intellectual property laws, and may not be reproduced or re-sent without specific permission from the Producer. Opinions expressed in the WINs are solely those of the editor's or author's listed with each article. Notices in the WINs about non-AFIO events do not constitute endorsement or recommendation by AFIO. AFIO Members Support the AFIO Mission - sponsor new members! CHECK THE AFIO WEBSITE at www.afio.com for back issues of the WINs, information about AFIO, conference agenda and registrations materials, and membership applications and much more!
(c) 1998 thru 2022. NOTE NEW ADDRESS: AFIO, 7600 Leesburg Pike, Suite 470 East, Falls Church, VA 22043-2004. Voice: (703) 790-0320; Fax: (703) 991-1278; Email: afio@afio.com
---
About AFIO | Membership Renewal | Change of Address | Upcoming Events | Chapter Locations | Corporate/Institutional Memberships | Careers in Intelligence Booklet | Guide to the Study of Intelligence | Intelligencer Journal | Weekly Intelligence Notes | To Make A Donation | AFIO Store | Member-Only Section | Code of Ethics | Home Page
Click here to return to top.
---