---
Section I - INTELLIGENCE HIGHLIGHTS
Ukraine's Spy Problem Runs Deeper than Volodymyr Zelensky's Childhood Friend - Telegraph, 18 July 2022
The Ukrainian president's recent swathe of sackings reveals a government blighted by treachery, collaboration and internal rivalries. It is a conversation that has been repeated in Kyiv for months.
"When this is over, there will be questions to answer," one Kyiv resident told me in May. "Questions like: how did they take the South so quickly?"
Those suspicions of treachery burst into the open on Sunday when the Security Service of Ukraine (SBU) arrested Oleh Kulinych, its own former chief of Crimean affairs, on suspicion of high treason.
Hours later, Volodymyr Zelensky unceremoniously dismissed Ivan Bakanov, the country's chief spy, and Irina Venediktova, the prosecutor general, citing the large number of staff at both agencies in occupied territories who switched sides to work with Russia.
Article continues here
ALSO See: "Zelensky Removes Security Head, Top Prosecutor in High-Level Shake-Up" - WPost, 18 July 2022

Russia Preparing for Next Stage of Offensive - Reuters/JPost, 17 July 2022
Ukraine says at least 40 people have been killed in the Russian shelling of urban areas in the last three days.
Russia is preparing for the next stage of its offensive in Ukraine, a Ukrainian military official said, after Moscow said its forces would step up military operations in "all operational areas."
Russian rockets and missiles have pounded cities in strikes that Kyiv says have killed dozens in recent days.
"It is not only missile strikes from the air and sea," Vadym Skibitskyi, a spokesman for Ukrainian military intelligence, said on Saturday. "We can see shelling along the entire line of contact, along the entire front line. There is active use of tactical aviation and attack helicopters.
Article here

Mass Graves in Russian-Held Territory Increasing Rapidly, Satellite Photos Show - Telegraph, 15 July 2022
Satellite photos and on-the-ground images reveal a sharp increase in burials in Russian-held areas of Ukraine, according to a report released today.
At least 1,700 new graves were dug between May 12 and June 29 at the Starokrymske cemetery in Mariupol, the non-government Centre for Information Resilience claimed.
The figure far exceeds estimates of 1,000 freshly dug burials between October 21 and March 28, and 1,141 between March 28 and May 12.
The grave was among six areas analysed by the researchers, two of them previously held by Russian forces and the rest still under Moscow's control in southern Ukraine.
"Makeshift burials and the growing number of graves around Ukraine, particularly in and around occupied areas, is a stark illustration of the civilian death toll following the Russian invasion," said Benjamin Strick, director of investigations at CIR.
Article here
ALSO See: "Russia 'Using Stolen Western Weapons to Commit and Cover Up War Crimes'" - Telegraph, 14 July 2022

Ex-C.I.A. Engineer Convicted in Biggest Theft Ever of Agency Secrets - NYT, 13 July 2022
The top federal prosecutor in Manhattan said Joshua Schulte had engaged in "one of the most brazen and damaging acts of espionage in American history."
The former C.I.A. employee, Joshua Schulte, was arrested after the 2017 disclosure by WikiLeaks of a trove of confidential documents detailing the agency's secret methods for penetrating the computer networks of foreign governments and terrorists.
The verdict came two years after a previous jury failed to agree on eight of the 10 charges he faced then.
Article continues here

Russia and Iran Are Allies Against West, Rivals in Commodity Sales - WSJ, 16 July 2022
The contest for market share in India and China is hurting Tehran's ability to withstand economic pressure from Western sanctions.
Iran and Russia are engaged in a fierce competition for sales of oil, refined crude products and metals in India, China and across Asia, as Moscow sells at prices that are undercutting one of its few supporters during the Ukraine invasion.
The struggle over market share between Iran and Russia provides a stark example of how the Ukraine war is rewiring global energy markets, knocking Moscow out of the West only to find it re-emerge elsewhere. India and China—two of the world's biggest commodities consumers—have stayed largely neutral in the Ukraine war, refusing to join Western sanctions and bingeing on cheap Russian oil and metals at the expense of Iran, which they had previously relied on for discounted products.
Article here

FBI Arrests Saudi Man for Using Fake Accounts to Harass and Threaten Nation's Critics - PBS, 19 July 2022
It began with a message that appeared on Danah al-Mayouf's phone from an anonymous Instagram account — a promise to help her "crush" a $5 million lawsuit she faced from a pro-government Saudi fashion model.
But, the mystery texter said, she had to meet him in person.
It was December 2019, a year after the killing and dismemberment of prominent U.S.-based Saudi journalist Jamal Khashoggi at the Saudi Consulate in Istanbul, and al-Mayouf feared possibly being kidnapped and taken back to the kingdom like others.
"I can't meet someone I don't know," al-Mayouf ultimately responded. "Especially with all the kidnappings and killings."
Article here

Taiwan Weathers China's Aggression and Closely Watches Ukraine Response to Russia - Clearance Jobs, 19 July 2022
President Tsai Ing-wen said Sunday that Taiwan is open for international tourism. This move is part of an effort to revitalize the country's economic downturn brought about by the COVID-19 pandemic. However, normalization of life for most Taiwanese is illusive for this island nation. Even though Taiwan is an economic powerhouse, the external challenges facing this small island nation continue to mount.
Article here
Risks of Truth-Telling: Russia Fines Google $370 Million for Repeated Content Violations, Regulator Says - Reuters, 18 July 2022
Alphabet's Google was fined 21.1 billion roubles ($373 million) on Monday by a Moscow court for a repeated failure to remove content Russia deems illegal, such as "fake news" about the conflict in Ukraine, Russia's communications regulator said.
Moscow has long objected to foreign tech platforms' distribution of content that falls foul of its restrictions. But the simmering dispute has erupted into a full-on battle since Moscow assembled its armed forces before sending them into Ukraine in February.
Article here
ALSO See "Russian 'Hacktivists' Are Causing Trouble Far Beyond Ukraine - The pro-Russian group Killnet is targeting countries supporting Ukraine. It has declared "war" against 10 nations" - Wired, 11 July 2022
---
Section II - IC PODCASTS, COMMENTARY, BLOG UPDATES
Making Fun of Spies: Former CIA Officer and Satirist Alex Finley — interviews by Former Acting D/CIA Mike Morell


Intelligence Matters: A CBS News original national security podcast is hosted by former CIA acting director and CBS News national security contributor Michael Morell. The most recent podcasts/interview is:
July 13 | Making Fun of Spies: Former CIA Officer and Satirist Alex Finley
In this episode, Michael Morell speaks with Alex Finley, a former CIA officer in the Directorate of Operations and an author of three satirical books depicting life and work at the agency. Finley describes how CIA officers often use humor in unique ways to cope with high-stress assignments, and she and Morell discuss the ways in which satire can illuminate little-known realities about serious subjects. Finley also describes her newfound role as an amateur 'yacht-watcher,' tracking Russian oligarchs' yachts through the port of Barcelona.

Other recent "Intelligence Matters" podcasts to stream or download:
July 6 | German Marshall Fund President Heather Conley on Russia's "Strategic Conservatism"
June 29 | Former Ambassador Peter Wittig on Foreign Perceptions of the U.S.
June 22 | Strategic Opportunities and Challenges in Latin America: Pedro Burelli
June 15 | China's Path and Xi's Political Future: Expert Chris Johnson
June 08 | Big Tech, Regulation & National Security: Klon Kitchen & Jamil Jaffer
More about Intelligence Matters by Michael Morell here. Podcasts also available here.
---
Cybersecurity's First Crash Report; Europe Demands US Rewrite Intel and CT Laws... - Stewart Baker, Colleagues, Guests at Steptoe Cyberblog
Cyberblog by Steptoe & Johnson LLP — By Stewart Baker [Chairman, AFIO]
Episode 417: "Cybersecurity's First Crash Report" released 19 July 2022
Topics include: The first Cyber Safety Review Board (CSRB) report provides authoritative view how Log4J incident unfolded and practical cybersecurity advice. A Council on Foreign Relations study "Confronting Reality in Cyberspace: Foreign Policy for a Fragmented Internet" is its demolition of industry-led claim we must have a single global internet. Not true. Pursuing that vision means U.S. is not defending own interests. Report wrong to claim U.S. can resolve transatlantic dispute with Europe by adopting EU-style privacy laws. Europe now demands US rewrite intelligence and counterterrorism laws. ... Review of top cybersecurity provisions in House defense authorization bill. Biden WH developing cybersecurity strategy encouraging more regulation. DHS's CISA encourages new regs from FCC to shore up Border Gateway Protocol's security. ... Recent smart contract hack and murky debate about whether "Code is Law" in web3. North Korea's seeks dollars trying to infiltrate U.S. crypto firms – getting remote work employment at the firms as coders. LinkedIn's role and failures stopping this scam. Other ransomware gangs are doxing victims by publishing their stolen data. Discussion of how to counter this tactic. Warner's D-Va. effort to strongarm the IC into supporting Sen. Klobuchar's, D-Minn., antitrust law aimed at the biggest tech platforms – despite its inadequate protections for national security. ... The Uber leak - is old news despite orgy of press coverage. ... The efforts of Utah startup following China's IP theft using China's exposed information. Why Utah, you ask? Listen to learn who and why. Josh Schulte has finally been convicted for one of the most damaging intelligence leaks in history. ... Political emails seen as spam, but Google favors lefty spam. In closing...odd story of bored Chinese housewife who created complete universe of fake Russian history on China's Wikipedia. She's promised to stop, but... listen and hear where this one goes. ... More topics covered. Article and podcast here
Some Prior Conversations:
Episode 416: "The First Thing We Do, Let's Hack All the Lawyers"
Episode 415: "And the Prize for Most Lawyer-Whipped Cyberforce on the Planet Goes to …"
Episode 414: A Small Door and Too Many Fat Men: Congress's Tech Agenda
Episode 413: Is This Podcast Sentient?
Episode 412: Privacy and the Press: Interviewing Amy Gajda
---
Russia's Ukraine Terror is ISIS on Steroids... a few "SpyTalk" items by Jeff Stein and Colleagues on Substack...

July 18: "How to Describe Russia's Ukraine Terror" - David Charney M.D.
Call it 'ISIS-on-Steroids,' says Intel Insider and Psychiatrist David Charney
July 16: "Ben Macintyre is Back with a Monumental War Tale" - Peter Eisner
The star of his story is Colditz Castle, the Nazis' 500-year-old fortress prison
July 14: "SpyTalk Behind the Lines: Vault-7 and More" - Jeff Stein and Jefferson Morley
CIA losses, Russian suicides, counterterror blowbacks, Kabul debacle, etc.
July 13: "The Long Arm of China's Secret Police Reaches into the U.S." - Jeff Stein
China's secret police recruited two DHS agents, one current and one former, to aid spying, harassment schemes.
July 13: "In Abe's Wake, Japan Moves More Closely to Militarization" - Ayako Doi
Nuclear North Korea, aggressive China accelerate path to military activism
---
Neighbors Adapting to War in Ukraine - Latest Insights from Jack Devine of Arkin Group
The Arkin Group's July 13 "In Other News" letter to private clients by former CIA Deputy Director, Operations... Officer Jack Devine features...
Adapting to a war of attrition in Ukraine necessitates domestic and international policy shifts. Earlier today, Ukraine's Foreign Minister, who is rightfully distrustful of Putin after Moscow's repeated historic land grabs, stated that Kyiv isn't planning on ceding territory to Russia as part of any peace deal. Ukraine's chief negotiator also recently Tweeted that for talks to resume, there would first need to be "Ceasefire. Z-troops withdrawal. Returning of kidnapped citizens. Extradition of war criminals. Reparations mechanism. Ukraine's sovereign rights recognition." While Ukraine is standing firm in its defense, the war continues to take a heavy toll on Ukrainian society-- the latest UN statistics reveal that over 9 million Ukrainians have crossed the border since the Russian invasion in late February, and that over 5,000 Ukrainian civilians have been killed. Meanwhile, Moscow also shows... Devine analysis and insights continue here.
Follow link here to read analyses and predictions given to their private clients on the topics from last week. There sometimes is a delay of seven days before the above topics will appear at this link.
---
Who Was the Shadowy ISIS Leader Killed in a US Drone Strike?: Interview with Bob Baer on his Book — more from JJ Green/WTOP's "Inside the SCIF"

Inside the SCIF by JJ Green, WTOP - Issue #169, 14 July has details on...Updates on Ukraine - 23 dead, including 3 children...; Italy's PM Draghi resigns; Sri Lanka President Resigns following turmoil and protests; What triggered collapse of Sri Lanka's government?; Is this just the first domino to fall?; Biden visits Israel - Warns Iran; Divide and conquer - Russia Spreading Myths about NATO; Russian spies and agents in Switzerland swells; The Stingray is making a comeback; USSS Dir Murray retiring...who will be next Dir?; Update on Paul Whelan's long imprisonment; Brittney Griner update; Evolution of al-Shabaab Jihadist Intel Structure; more.


Target USA Podcast 340 is on: The Fourth Man: The Hunt for a KGB Spy at the Top of the CIA and the Rise of Putin's Russia
Author Robert Baer, former CIA case officer, discusses his new book.
In The Hunt podcast: Who was the shadowy ISIS leader killed in a US drone strike?.
J.J. Green speaks with Dr. Hans Jakob Schindler, senior director of the Counter Extremism Project, who explains who that ISIS Leader was and why he was so important.
---
---
Section III - BROUGHT TO OUR ATTENTION BY MEMBERS
Different Approaches to Data Privacy: Why EU-US Privacy Alignment in the Months To Come Is Inevitable - CPO Magazine, 18 July 2022
Even though it is hardly disputable that origins of modern data privacy, as well as computer technology, are to be found in the US, it is currently the EU with its GDPR that sets the global tone in terms of what is the generally accepted privacy standard, especially for multinational companies operating worldwide.
The reasons for this are many, but in brief the US still does not have a comprehensive, federal privacy law for the private sector.
Article continues here

Experian, You Have Some Explaining to Do - Easily Hacked, Leaks Your PIN, Transfers Your Account to Others - Krebs On Security, 11 July 2022
Twice in the past month KrebsOnSecurity has heard from readers who had their accounts at big-three credit bureau Experian hacked and updated with a new email address that wasn't theirs. In both cases the readers used password managers to select strong, unique passwords for their Experian accounts. Research suggests identity thieves were able to hijack the accounts simply by signing up for new accounts at Experian using the victim's personal information and a different email address.
Article continues here

China Holds Five-Day Military Exercise in Disputed South China Sea - RFA, 18 July 2022
The drill comes after U.S. ships arrived in the area. China announced a large-scale military exercise in the South China Sea as the U.S. aircraft carrier USS Ronald Reagan sails near the Spratly Islands and a U.S. destroyer conducted consecutive sail-throughs.
The Hainan Maritime Safety Administration (MSA) issued a navigation warning on Friday, saying that military drills would take place from Saturday to Wednesday in a large area overlapping the Paracel archipelago, contested by China, Taiwan and Vietnam but controlled entirely by China.
A navigation warning is a public advisory notice to mariners about changes to navigational aids and current marine activities or hazards such as military exercises.
Article here

Don't Let Vladimir Putin Distract from Threat of China, Admiral Sir Ben Key Warns West - SkyNews, 19 July 2022
Vladimir Putin has created a new "iron curtain" in Europe but Western allies must not forget the long-term challenge posed by China, the head of the Royal Navy has warned.
Admiral Sir Ben Key, in his first public speech as First Sea Lord, said his underlying message was "focusing solely on the Russian bear risks missing the tiger".
Article here

CAREERS - Intelligence Community Named a 'Best Place to Work' for 13th Consecutive Year - ODNI, 13 July 2022
For the 13th consecutive year, the Intelligence Community (IC) has been named as one of the "Best Places to Work in the Federal Government." The IC ranked fourth overall among large federal agencies with more than 15,000 full-time permanent employees.
The Partnership for Public Service (PPS) compiled the 2021 rankings and presented the awards during a ceremony today in Washington, D.C. Dustin Gard-Weiss, Deputy DNI for Policy and Capabilities, and Sherry Van Sloun, Assistant DNI for Human Capital, accepted the award on behalf of the IC.
Article and Listing of Agencies here

A Former CIA Disguise Expert Helps Disfigured People Regain Their Lives - Washingtonian, 12 July 2022
Robert Barron makes prosthetics for people affected by injury or disease. Aubrey's ear was sitting on a table, perfectly proportioned but just slightly the wrong color. It was the final step of what had been a painstaking process, and the ten-year-old girl—sitting patiently in an examination chair—waited as Robert Barron dabbed a whisker-thin brush onto a palette, swept the tiny bristles across the appendage, and blended the pigment to just the right hue. "I've mastered the technique," he said, "of making silicone look like skin."
Barron is a master craftsman of custom-made prostheses, and Aubrey had come to his Ashburn lab to be fitted with the artificial right ear that would soon be virtually indistinguishable from her left.
Barron's journey to this highly specialized career began, improbably, in the parking lot of the Pentagon. Back in the late 1960s, ...
Article continues here

Is the CIA Risk Averse? - Debrief, 12 July 2022
Much has been written in the media about the CIA being risk-averse. Even some former CIA officers have commented on how the CIA avoids risk, making it a less effective intelligence agency. Clearly, this is a serious problem if an intelligence agency avoids risks. This would prevent them from getting the job done. Espionage, after all, involves considerable risk. For those of you who don't know and just to establish a standard frame of reference, risk-averse means "disinclined or reluctant to take risks." However, I believe the idea that the CIA is risk-averse is simplistic and does not reflect reality. I don't say this because I am some unquestioning acolyte of the Agency. But overall, the CIA is not risk-averse. Let me explain.
Opinion continues here

National Reconnaissance Office Seeks Proposals from Commercial Providers of RF Space Imagery - Space News, 14 July 2022
he National Reconnaissance Office has released a request for proposals from commercial providers of space-based radio frequency (RF) imagery.
Companies in this emerging sector of the remote sensing industry use low-orbiting satellites to track ships, vehicles or any devices that emit radio frequency signals.
The new solicitation is part of a broad NRO program rolled out in October called Strategic Commercial Enhancements. The agency said it wants to assess how commercial RF could play in the larger signals intelligence overhead architecture.
Article here

---
VIDEOS, REPORTS, EXHIBITS, DOCUMENT RELEASES
PUBLICATION - A World Emerging From Pandemic: Implications for Intelligence and National Security - NIU Press, Spring 2022

This online book (available as PDF download) was edited by Stacey E. Pollard and Larry A. Kuznar.
This edited volume explores how the COVID pandemic has impacted--and will continue to impact--the U.S. Intelligence Community. Authors from multiple disciplines probe the ways in which pandemic-associated conditions interact with national security problem sets. This work presents evidence-based, qualitative, quantitative, and mixed-methods analyses so their projections can be tested against future conditions. This project is the result of a cooperative effort between National Intelligence University and the Pentagon's Joint Staff Strategic Multilayer Assessment office.
Book available here

TRANSCRIPT: Sec State Antony Blinken's Remarks to Employees at the Office of the Director of National Intelligence - US DOS, 18 July 2022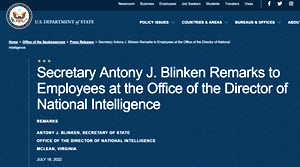 Remarks by Antony J. Blinken, Secretary of State, during a visit to the Office of the Director of National Intelligence at LX in McLean, VA.
... To everyone who is joining across the ODNI enterprise, the broader Intelligence Community, it's very simple. I really wanted to come both to have a chance for an exchange this afternoon but just to say the two words that don't get said often enough but that are really, really important, and that's thank you. Thank you for the incredible dedication that you're bringing every single day to making sure that this government is informed and that our country is a little bit safer and a little bit more secure. Thank you for the extraordinary professionalism you bring to that and thank you for being wonderful colleagues across the board.
As Avril (Haines) said, throughout my time in government, and it's – I'm now coming on to 30 years, which is hard to believe – but on the Hill, at the White House during a couple of stints, at the State Department during a couple of stints, I have, and I continue every single day, to rely on the IC.
Full Remarks here

TRANSCRIPT: Deputy Attorney General Lisa O. Monaco's Keynote Address at International Conference on Cyber Security (ICCS) 2022 - 19 July 2022

At the Justice Department, keeping the American people safe from all threats, foreign and domestic, is an essential part of our mission. That is why, over the last year, we have been focusing on attacking cyber threats from every angle. We are taking a proactive approach to the threat. That approach has been informed by a Comprehensive Cyber Review conducted over the last year – the final report of which we are releasing today.
Building on the work of cyber experts in the Justice Department from across Administrations, our focus has been on increasing our capacity to disrupt and to respond to malicious cyber activity. And the report we release today reflects what we have learned over the last year, including the need to prioritize prevention, to ensure we are doing all we can to help victims, and above all else – to use all the tools at our disposal, working with partners here and around the globe, across the government and across the private sector. This approach has yielded real results. In the last year, those results – reflected in actions and disruptions – many of which began with critical reporting from and cooperation with companies who have been victims of cyber-attacks.
Today, I'm pleased to announce that this approach has produced real results again – thanks to rapid reporting and cooperation from a victim, the FBI and Justice Department prosecutors have disrupted the activities of a North Korean state-sponsored group deploying ransomware known as "Maui." That ransomware targeted U.S. medical facilities and other public health sector organizations.
Full Remarks here
ALSO See: "US Deputy Attorney General Lisa Monaco Announces Seizure of Ransomware Payments at Opening of ICCS 2022" - Fordham News, 19 July 2022

VIDEO - China Tricks College Students into Being Spies - China Uncensored, 13 July 2022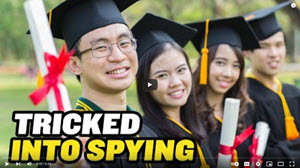 The Chinese Communist Party is recruiting college students as translators to help with its spying operations. However it's not telling the students their job involves espionage. In this episode of China Uncensored, we look at why the state is doing that, how the CCP uses front companies to carry out its dirty work, and what the repercussions could be for students who get hired by one of these front companies.
09:24 Video here

VIDEO - Heat-Humidity Exceeding Human Adaptability - Where on Earth Will People Live in the Future? - TED Talk, 14 July 2022

These worsening changes in temperatures have major National Security ramifications. From the return of nomadic living to a climate-disrupted world, author and global strategist Parag Khanna has some predictions for humanity. A fascinating glimpse at the future as he tackles an urgent question: Where on Earth will eight billion humans live in the uncertain times ahead? Conversation was hosted by TED current affairs curator Whitney Pennington Rodgers.
YouTube 18:46 minute Video here
Transcript here

CHART - DOD Leadership Personnel - Names, Titles, and Portraits - DOD, 19 January 2022

Called "DoD Leadership Facecharts" - provides all the senior leaders, assistant secretaries, directors, division heads, International and 4-Star Commands, Defense Agencies and Field Activities as well as Oversight Agencies in a series of 9 slides.
Facecharts can be viewed here

REPORT - Confronting Reality in Cyberspace: Foreign Policy for a Fragmented Internet - CFR, July 2022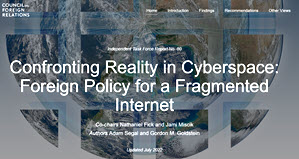 The utopian vision of an open, reliable, and secure global network has not been achieved and is unlikely ever to be realized. Today, the internet is less free, more fragmented, and less secure.
The United States needs a new strategy that responds to what is now a fragmented and dangerous internet. The Task Force believes it is time for a new foreign policy for cyberspace.
The major findings of the Task Force are as follows:
The era of the global internet is over.
U.S. policies promoting an open, global internet have failed, and Washington will be unable to stop or reverse the trend toward fragmentation.
Data is a source of geopolitical power and competition and is seen as central to economic and national security.
The United States has taken itself out of the game on digital trade, and the continued failure to adopt comprehensive privacy and data protection rules at home undercuts Washington's ability to lead abroad.
Increased digitization increases vulnerability, given that nearly every aspect of business and statecraft is exposed to disruption, theft, or manipulation.
Executive Summary of Findings continue here
Download Full Report here

REPORT - U.S. DOJ Deputy AG Lisa O. Monaco's Comprehensive Cyber Review - July 2022

The wide-ranging announcements, insights, and recommendations contained in this report reflect the efforts and expertise of multiple components across the Department. The Criminal Division's Computer Crime and Intellectual Property Section, Child Exploitation and
Obscenity Section, Office of International Affairs, Money Laundering and Asset Recovery Section, and Office of Overseas Prosecutorial Development, Assistance, and Training drew on their decades of experience with cyber-related investigations, cases, and outreach as they provided invaluable content for the report.
The National Security Division's Counterintelligence and Export Control Section, Office of Law and Policy, and Counterterrorism Section improved the report by sharing unique perspectives on disrupting national security-related cyber threats.
Full Report here

MILESTONE - SPY Museum Celebrates 20th Birthday - 19 July 2022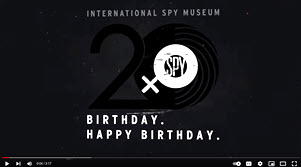 MISSION ALERT - BIRTHDAY. HAPPY BIRTHDAY. The International Spy Museum Celebrates 20th Anniversary!
The year was 2002: Kelly Clarkson had just won the initial season of American Idol and the New England Patriots were trying on their Super Bowl rings for the first time in history. Plus, another first was on the scene: the International Spy Museum (SPY), the first-ever espionage museum had just opened its doors blocks from the National Mall in Washington, DC.
It was a unique museum concept, one that many people said would fail. However, SPY was so successful that near the start of 2004, more than 1 million visitors had already passed through its doors, and it became a landmark destination.
"Today, we celebrate and recognize the dedication of our staff, volunteers, donors, visitors, and the DC community as well as the inspiring vision of Founder, Milton Maltz. We can't wait for what the next twenty years will bring." – Chris Costa, Executive Director.
Learn more about the celebration here
ALSO See: "A Look Back - 20 SPY Milestones - Explore the not-so-secret history of the Spy Museum" - YouTube

PERSONNEL - Lori Wade – Leading the IC's Data Driven Future - ODNI, 14 July 2022

ODNI's Office of Strategic Communications sat down with the IC Chief Data Officer Lori Wade to discuss her priorities in the position, her perspective, and where she will take the community. The below Q&A has been edited for clarity.
Tell us about your role as IC CDO.
I am coming into this critical position at a pivotal time. The Intelligence Community is on a critical and complex multi-year undertaking to accelerate our digital and data transformation.
Interview continues here

REPORT PRE-RELEASE - THE JANUARY 6 REPORT: Findings From the Select Committee to Investigate the Jan. 6 Attack on the U.S. Capitol With Reporting, Analysis and Visuals - NYT, July 2022

If all the TV broadcasts and news articles were not enough for you, here is the upcoming ebook and paperback of J6 by the NYTimes. Publication date should be September 2022. It will be the NYT's assessment of the facts and circumstances surrounding J6 -- what happened, with recommendations from the committee about how to safeguard the future of American democracy.
Preorders for the book available here
ALSO See in same vein..."The Mueller Report: The Final Report of the Special Counsel Investigation of Donald J. Trump" - released 2019

---
Section IV - Books, Research Requests, Jobs, Obituaries
Books — Newly Released, Overlooked, Forthcoming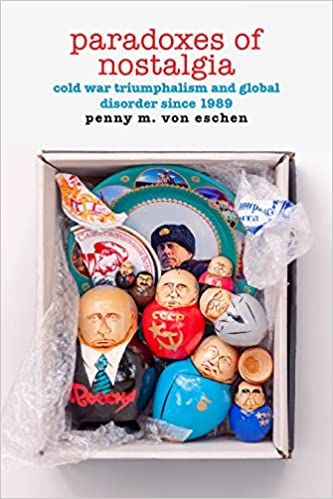 Paradoxes of Nostalgia: Cold War Triumphalism and Global Disorder since 1989
by Penny M. Von Eschen
(Duke Univ Press, July 2022)
An intriguing study is about opportunities missed and wrong paths taken in the wake of the collapse of the Soviet Union. Von Eschen argues that the Cold War's demise posed an epistemic crisis for its participants: no longer facing a clearly identifiable enemy, there was no guarantee of a stable world system. Ignoring the pleas of appealing new figures like Gorbachev, Mandela, Havel, and Walesa, all of whom visited the White House to make their case, American leaders embraced American exceptionalism, the U.S.'s unipolar domination of the world. Concurrently, the U.S. and other countries turned to the right, gutting social safety nets and privatizing services while promoting unconstrained free market capitalism. Nostalgia for older times, even missing the Cold War, has since increased on all sides. Von Eschen mixes high political narrative (Bush through Trump; Gorbachev to Putin) with excursions into pop culture (visits to the Spy Museum and Eastern European historical theme parks; discussion of movies and novels) to illuminate connections in this complicated story. The joints aren't always seamless but mostly it works. VERDICT Not easy to read, but an interesting, important book. For lovers of history and current events. - Library Journal
Book available here
---
Proving Ground: The Untold Story of the Six Women Who Programmed the World's First Modern Computer
by Kathy Kleiman
(Grand Central Publishing, July 2022)
For fans of "Code Girls" and "Hidden Figures," "Proving Ground" is the WWII-era story of the six American women who programmed the world's first modern computer. After the end of WWII, the race for technological supremacy sped on. Top-secret research into ballistics and computing, begun during the war to aid those on the front lines, continued across the US as engineers and programmers rushed to complete their confidential assignments. Among them were six pioneering women, tasked with figuring out how to program the world's first general-purpose, programmable, all-electronic computer — better known as the ENIAC — even though there were no instruction codes or programming languages in existence. While most students of computer history are aware of this innovative machine, the great contributions of the women who programmed it were never told.  Over the course of a decade, Kleiman met with four of the original six ENIAC programmers and recorded extensive interviews with the women about their work. This account restores these women to their rightful place as technological revolutionaries. As the tech world continues to struggle with gender imbalance and its far-reaching consequences, the story of the ENIAC programmers' groundbreaking work is the celebration they deserve.
Book may be ordered here
---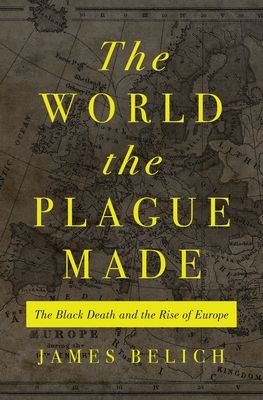 The World the Plague Made: The Black Death and the Rise of Europe
by James Belich
(Princeton Univ Press, July 2022)
In 1346, a catastrophic plague beset Europe and its neighbors. The Black Death was a human tragedy that abruptly halved entire populations and caused untold suffering, but it also brought about a cultural and economic renewal on a scale never before witnessed. Belich provides a panoramic history of how the bubonic plague revolutionized labor, trade, and technology and set the stage for Europe's global expansion. It takes readers across centuries and continents to shed new light on one of history's greatest paradoxes. Why did Europe's dramatic rise begin in the wake of the Black Death? Belich shows how plague doubled the per capita endowment of everything even as it decimated the population. Many more people had disposable incomes. Demand grew for silks, sugar, spices, furs, gold, and slaves. Europe expanded to satisfy that demand—and plague provided the means. Labor scarcity drove more use of waterpower, wind power, and gunpowder. Technologies like water-powered blast furnaces, heavily gunned galleons, and musketry were fast-tracked by plague. A new "crew culture" of "disposable males" emerged to man the guns and galleons. Setting the rise of Western Europe in global context, Belich demonstrates how the mighty empires of the Middle East and Russia also flourished after the plague, and how European expansion was deeply entangled with the Chinese and other peoples throughout the world.
Book may be ordered here

---
CFP on "Domestic Intelligence Organizations in Non-Democratic Regimes" for the International Journal of Intelligence and CounterIntelligence
The resurgence of authoritarianism in the 21st century coincides with transformations in intelligence that offer states greater surveillance capabilities than any other era of human history. This special issue will explore intelligence in non-democratic regimes to elicit insights on how these non-democratic intelligence cultures and practices might harness intelligence in the future compared to how they have in the past. The editors are particularly interested in case studies that focus less on theory and more on history and new evidence, although papers that offer original theoretical concepts are welcome.
Contributions may include, but are not limited to, the following questions and issues:
· The role of new technology in domestic intelligence or surveillance by non-democratic states (including the newly-developed digital authoritarianism practices)
· How ideology shaped domestic intelligence organizations, functions, or operations in non-democratic states
· Single or comparative case studies
· The influence of society, culture, and history on intelligence in non-democratic regimes and vice versa
· The role of individuals as driving forces in non-democratic intelligence structure, organization, and behavior
· The effect of intelligence on minority or underrepresented groups and voices
· The pressure or influence of outside states, including allies, adversaries, or patrons, on intelligence by non-democratic regimes
· Innovations in non-democratic intelligence practices
· Areas of continuity or discontinuity in the transition from a non-democratic to a democratic state
Abstracts are due by 15 August 2022; Manuscripts are due 15 December 2022.
Manuscripts should be between 4,000-8,000 words (including the abstract, an author bio, references, figures, and tables.) All manuscripts should be formatted following the style of the International Journal of Intelligence and CounterIntelligence.
Submissions or questions: Florina Cristiana Matei, cmatei@nps.edu, or Jeff Rogg, jrogg@citadel.edu
Cybersecurity Faculty Positions Available Nationwide
Cybersecurity faculty, professionals, and master's or Ph.D. Graduates can explore employment opportunities with National Centers of Academic Excellence in Cybersecurity designated institutions through the listings here.
Some of the current positions are: Athens State University - Assistant/Associate Professor of Information Systems/Cybersecurity (Tenure-Track); Champlain College - Assistant/Associate Professor of Cybersecurity; Embry-Riddle Aeronautical University, Prescott Campus - Tenure-Track Assistant or Associate Professor of Cyber Intelligence and Security; Grand Canyon University - Faculty - Computer Science - College of Science, Engineering and Technology; Hagerstown Community College - Faculty, Computer Science, Hagerstown; Kean University - Assistant Professor, Computer Science (Two Positions), Fall 2022; Montreat College - Full-Time Cybersecurity Instructor; Montreat College - Assistant Professor of Cybersecurity; Pace University - Assistant Associate Professor Seidenberg - Cybersecurity; Purdue University Northwest - Assistant Professor - Cybersecurity; Rochester Institute of Technology - Visiting Lecturer in Computing Security' Saint Vincent College - Assistant Professor in Computing and Information Systems tenure track beginning August 2022; The Ohio State University - Director, Institute for Cybersecurity and Digital Trust (ICDT); Trident Technical College - Network Systems Management/Cybersecurity Instructor; University Of Arkansas at Little Rock - Assistant Professor of Cybersecurity; University of South Alabama - Assistant or Associate Professor in Information Technology; University of South Alabama - Assistant or Associate Professor in Computer Science; University of West Florida - Assistant Professor; and Westchester Community College - Instructor of Cybersecurity (Tenure Track).
Explore the listings here.

National Academies Seeking Director for Intelligence Community Studies Board - Keck Center, Washington, DC
We're Hiring! Seeking the Next Director for the Intelligence Community Studies Board - National Academies, 1 June 2022
Are you an exceptional leader and manager with a strong background working in the Intelligence Community (IC), particularly at the intersections of sciences, engineering, and medicine with policy? Do you have the ability to develop portfolios of projects and negotiate external funding from sponsors in the IC and Federal Agencies?
The National Academies of Sciences, Engineering, and Medicine is seeking a director for the Intelligence Community Studies Board (ICSB). The ICSB serves as the convening authority for the discussion of science and technology issues of importance to the U.S. IC. Although the principal sponsor of the ICSB is the Director of S&T at the Office of the Director of National Intelligence (ODNI), ICSB resources and publications are used to benefit all parts of the IC. In coordination with ODNI and other IC members, the ICSB produces studies and holds workshops, symposia, and expert meetings to explore science and technology topics of interest. The ICSB is also home to the Intelligence Science and Technology Experts Group, a large, diverse, collection of experts across a broad range of science, technology, and medicine that is available to provide quick-response advice to ODNI and the IC.
CANDIDATE ATTRIBUTES
You should have experience in managing staff and fostering their growth, providing oversight on quality and timeliness for a diverse program of activities, and managing relationships with federal, state, and private sponsors.
The successful candidate for this position will have an advanced degree in a related field (physical sciences, engineering, social sciences, or a related field), as well as 10 years of experience related to advancing science or policy, particularly related to fund raising and managing projects and budgets. Previous experience in government service in an executive agency, Capitol Hill, or the White House would be preferred. The preferred candidate should also have a TS/SCI Clearance.
For a complete job description, desired qualifications, and description of benefits, please visit our website to learn more and apply.
Geographic location of position is here
Details or to apply....here
College in Lynchburg, VA Seeks Assistant Professor to teach Intelligence and National Security - Fall, Full-time
Liberty University is seeking a full time, residential, Assistant Professor to teach Intelligence and National Security courses in the School of Government. Courses support a curriculum which features a major or minor field of study in Strategic Intelligence Studies and include Introduction to Intelligence, Intelligence Analysis, Ethics in Intelligence, History of Intelligence, Intelligence and Military Operations, Strategic Intelligence, Counter Intelligence, Terrorism, Counter-terrorism and Psychological Operations. A minimum of a Master's Degree and extensive experience in the Intelligence profession is required.
Liberty University is located in Lynchburg, VA, 3 hours south of Washington, D.C. It is a private, Christian, liberal arts, accredited institution with 15 colleges and schools. The modern campus at Liberty Mountain supports 15,000 residential students, Division I sports and over 115,000 online students. Liberty has a large and thriving Army and Air Force ROTC presence. Details on the job are at here. Interested parties should contact tcothron1@liberty.edu
Seeking Director of Global and National Security Programs - Univ of New Mexico
The University of New Mexico (UNM) invites applications for the part-time (.50 FTE) position of Director of Global and National Security Programs. This position will be for four years with the possibility of renewal and will report to the Office of the Provost and Executive Vice President for Academic Affairs.
UNM's Global and National Security Policy Institute (GNSPI) grew out of a perceived need for greater coordination among international security-related STEM, social science, law, and humanities fields. GNSPI developed a Professional Masters of Science Degree in Global and National Security (PMSGNS) based on intensive 8-week modules designed for working professionals seeking interdisciplinary education on security policy questions, broadly defined. The program is of particular interest to technical professionals whose duties or career goals extend to addressing broad policy issues that are inherently interdisciplinary. GNSPI holds an annual symposium and other events that promote dialogue among academics and practitioners on global security issues and emerging challenges.
UNM also developed an undergraduate-focused Intelligence Community Center for Academic Excellence (IC-CAE), that offers a certificate in National Security and Strategic Analysis, as well as a Global and National Security concentration under UNM's interdisciplinary Bachelors of Integrative Studies and Innovation degree program. The Director of Global and National Security Programs will oversee both the graduate and undergraduate programs, in coordination with the Deans of participating colleges and the Dean of Graduate Studies. Please see the position posting here.
Full-Time Assistant Professor of Criminal Justice (Intelligence Studies) - University of North Georgia, Dahlonega, GA
Job Summary: Type: Full-Time; Posted: 02/02/2022; Category: Criminal Justice; Job ID: 238891
The Department of Criminal Justice at The University of North Georgia invites applications for a full-time, tenure-track appointment at the rank of Assistant Professor of Criminal Justice at the Dahlonega campus. This position will focus primarily on Intelligence Studies. Special attention will be given to applicants who have four or more years of practitioner experience and the ability to manage applied analytic projects. The workload may require travel across campuses, teaching at off-campus teaching sites, and online teaching.
Responsibilities: Teach four undergraduate courses per semester to include Introduction to Criminal Justice; Maintain an active research agenda in an effort to produce scholarly publications; Assist in the advising of students enrolled in Bachelor of Science Degree Criminal Justice with an Intelligence Studies Concentration; Serve on University, College, and Departmental Committees; Teaching schedule may include assignments on other campuses, evening or on-line classes.
Required Qualifications: Ph.D. in Criminal Justice is required. Intelligence Studies, Homeland Security or a closely related field is preferred; Experience teaching Intelligence Studies at the university or college level; Successful candidates should be able to teach one or more of the following courses: Introduction to Intelligence, Fundamentals of Intelligence Analysis, or Methods of Intelligence; Ability to work collaboratively with all campus constituencies.
To explore this job or to apply, do so here
Tenure-Track Assistant Professor in Intelligence, Embry-Riddle Aeronautical University, Daytona Beach, FL
Job Description: The Department of Security Studies and International Affairs (SSIA) at Embry-Riddle Aeronautical University, Daytona Beach, FL., invites candidates to apply for a tenure-track Assistant Professor position in Intelligence (GEOINT). The successful candidate should have experience in one or more of the domains related to intelligence and security with skillsets in technologies such as Geospatial Intelligence, Remote Sensing using Unmanned Aircraft Systems (UAS), satellite imagery, as well as spatial analyses using Geographic Information Systems (GIS).
The successful candidate will contribute to SSIA's interdisciplinary Homeland Security and Intelligence program. In addition, the candidate will support the department and college to help integrate technology into the existing Homeland Security & Intelligence and Global Conflict Studies undergraduate degree programs as well as other programs external to the department. Primary tasks include undergraduate teaching and research, student advising, and relationship building with external organizations and agencies. The position requires teaching flexibility to cover a variety of courses in geospatial intelligence, geographic information systems, and their applications across a broad range of intelligence and security issues. Additional duties include scholarship, professional development, committee participation, and other activities to support the Department. This is a nine-month position with the possibility of summer teaching assignments. Position available August 2022.
Qualifications: An earned doctorate in intelligence-related discipline such as Geospatial Intelligence, Security Studies, Political Science, Remote Sensing, or related field is preferred. Special attention will be given to candidates with Intelligence Community experience and demonstrated success in securing and managing applied analytic projects. Knowledge of technical as well as policy and procedural aspects of geospatial intelligence and its applications is a plus. An exceptional candidate who is ABD (with an expected completion date within six months of the hire date) will be considered.
More info or to apply
---
Art Becker, NSA Senior Mathematician
Arthur Herbert Becker Jr PhD, 68, a Senior NSA Mathematician, died 7 July 2022 in Timonium, MD.
Art received his doctorate degree in Mathematics from the University of Maryland Baltimore County in June of 1984. He retired after 34 years of distinguished service with the National Security Agency.
He enjoyed traveling, gardening, and time with family.
He is survived by his wife, Darlene Frances (nee Malinowski) Becker, a sister, and other family.
Frank Boushee, Naval Intelligence Officer
Frank Lawrence Boushee, Captain, USN (Ret.), 97, a Naval Intelligence Officer and longtime AFIO member, got his last catapult on 5 July 2022 in Jacksonville, FL, following a period of declining health.
Frank was born in Washington, DC. He spent his first five years on an 86-acre chicken farm in Fairfax County, VA. In 1930, the family moved to NW Washington, DC, where he and a sister attended elementary and junior high school. The family moved to Mount Lebanon, Pittsburgh, PA, in 1939.
Frank enlisted in the Navy V-1 program in December 1942, and graduated from high school in January 1943. Following V-12 training and NROTC education, Frank reported to the United States Naval Academy on June 13, 1944. He was commissioned an Ensign and reported to the USS ARNEB (AKA-56) in the Pacific. After ARNEB was decommissioned in Philadelphia, he spent the next two years on USS CORAL SEA. He then reported to NAS Pensacola for flight training, and received his Gold Wings in September 1951. Assigned to VS-22 in Norfolk, VA, he flew AF, SNB, and S2F aircraft. In 1955, Frank married Betty Wise East, and received orders a few weeks later to TPT at PAX River, MD, for his first shore duty.
Naval War College and Air Intelligence School completed his three years of shore duty. He reported next to USS HANCOCK (CVA-19), then VS-38. He was the sole USN student at Joint Services Staff College, Latimer, England. He next served as Executive Officer and Commanding Officer with VS-25, an anti-submarine squadron assigned to the USS YORKTOWN (CVS-10). He then served as Air Boss of USS BENNINGTON (CVS-20). In September 1967, Frank reported to CNO's staff in the Pentagon, and after several months of training, reported to the American Embassy, Ankara, Turkey, as ALUSNA. Frank returned to the Pentagon as Inspector General for the Defense Intelligence Agency, and completed his last tour as Chief of Staff, NTTC, Memphis, TN, in 1977.
Frank logged over 4,000 hours in more than 25 land, sea, multi- and single-engine aircraft, and made more than 700 carrier landings – more than 100 on straight decks, and more than 100 at night. He landed on CAV, B, E, L, N, and T.
Frank was a doting surrogate father to his extended family. He mentored them with steadfast principles, fierce loyalty, and a wry wit. His practical jokes were the stuff of legends.
In 1977, Frank and Betty retired to Wilmington, NC, where he had spent childhood summers with family at Wrightsville Beach. There, he was involved in establishing a viable Republican Party in North Carolina and New Hanover County, and enjoyed using his NC commercial fishing license at every opportunity. In 2013, they moved to Jacksonville, FL, to be near family.
Frank is survived by a sister, and other family.
Bob Brown, a Senior CIA Operations Officer
Robert Elvin Brown, 83, a Senior CIA Operations Officer, died 13 July 2022.
He was born in Lindsay, CA, and graduated from Lindsay High School in 1956. He attended the University of California (Berkeley), Fresno State, the University of Nevada, The Army Language School, and finally graduated from the University of Washington in 1966 with a double major in History and Chinese Language.
He worked as a dishwasher, a language lab technician, and a craps dealer. He went on to have a 32-year (17 at foreign postings) career as a case officer with the CIA where he was a member of the Senior Intelligence Service. Bob was awarded the Intelligence Medal of Merit, the National Intelligence Medal of Achievement, and the Career Intelligence Medal, as well as twice receiving the CIA Director's HUMINT Collectors Award and the Studies in Intelligence Award.
Bob is survived by a daughter and other family.
An Army veteran, his interment will be at Arlington National Cemetery. A Celebration of Life Service will be held on September 10, 2022 at 2:00pm at Money & King Funeral Home, 171 W. Maple Street, Vienna, VA 22180, www.moneyandking.com.
Doug Climenson, Senior CIA Data Scientist and Program Manager
William Douglas Climenson, 89, a CIA Data Scientist and Program Manager, died of Covid-related illnesses, on 13 December 2020 in Mclean, VA.
Born in Lancaster, PA, Doug was in the Navy ROTC program and joined the US Navy where he achieved the rank of Lieutenant. He attended undergraduate, graduate, and doctorate electrical engineering and computer science programs at Duke University, The University of Pennsylvania, and The University of California, Irvine.
He had a lengthy career at the CIA as a program manager, executive director, and management consultant.
Doug enjoyed traveling the world, chronicling his adventures through photography, spending time with family and friends, listening to Beethoven and Mozart, learning about art, technology, and design, going to concerts and the opera, walking his beloved Airedale Terriers, boating on the Chesapeake Bay, eating Dion's delicious homemade cooking, and creating sculptures - one of which is at the Smithsonian American Art Museum. He had a brilliantly analytical and inquisitive mind and his life's body of work has proven to be foundational to how data science and image processing algorithms affect our lives today.
Doug is survived by his wife, Dion; a daughter, and other family.
A memorial luncheon will be held at 11 a.m. on 1 August 2022 at his Reston, VA home (call/text 202 430-5974 to inquire about details), and his inurnment service will be at 2 p.m. that same day at Arlington National Cemetery. The online guestbook is available at www.moneyandking.com
Bob Leggett, CIA Senior Analyst, Author/Editor
Robert E. Leggett, 80, a Senior CIA Analyst, Author/Editor, died 17 July 2022 in Fairfax, VA. He lived in Vienna, VA.
He was born in Nanticoke, PA. He was president of his class at Catasauqua High School in Pennsylvania, and was a graduate of the U.S. Coast Guard Academy in New London, CT, where he was vice president of his class, broke the basketball scoring record, and pitched the only no-hitter in Academy history. He was inducted into the U.S. Coast Guard Academy Athletic Hall of Fame in 1991 and recognized as the "Distinguished Alumnus" at his 50th reunion in 2013. His third assignment as a Coast Guard officer was serving as commanding officer of an 82' Coast Guard Cutter as part of Operation Market Time in Vietnam. He was awarded the Bronze Star Medal with Combat V.
Following his service in Vietnam, Bob enrolled at Lehigh University in Bethlehem, PA where he received a PhD in Economics. While there pursuing his graduate degrees, he coached basketball at Lehigh University and taught Economics at Lehigh and Lafayette College. His work at the CIA initially focused on the economy and military capability of the Soviet Union. He went on to serve as the Liaison Officer of Congressional Affairs, Deputy National Intelligence Officer for Global and Multilateral Issues, and Academic Coordinator. Following his retirement from the Agency, he worked at consulting firms as a program manager and consultant to the intelligence community and law enforcement agencies.
Bob coached and managed many Vienna Little League and Vienna and McLean Youth Basketball teams. He was currently serving as chairman of the Vienna Business Liaison Committee.
He is survived by a daughter, and other family.
Services will be held at 11 a.m. Friday, 22 July 2022, at Vienna Presbyterian Church, followed by a reception at Westwood Country Club in Vienna, VA.
Steve Montgomery, Linguist, State Department FSRO
Stephen Elroy Montgomery Jr, 85, a Linguist, State Department FSRO, died 27 May 2022 in Fredericksburg, TX.
Steve was born in Louisville, KY. Steve graduated from Holy Name School elementary school and Flaget High School in Louisville, KY. After graduation he enlisted in the U.S. Air Force.
After completing Basic Training at Sampson AFB in New York, he was sent to tech school Keesler AFB in Mississippi, then briefly to Goose Bay AB, Labrador, then Narsarsuak AB, Greenland, and was eventually assigned to a SAC fighter squadron at Bergstrom AFB, Austin, TX.
In December 1957, he was released from active duty and a fellow member of the Knights of Columbus, Council 1017, arranged a blind date for Steve with Louise Mary Kraus, a nursing student at Seton School of Nursing in Austin. After some time, they were going steady.
After Steve's release from the Air Force, he worked during the first year at Seton Hospital in Austin, and following that, at the Texas Employment Commission. After establishing his Texas residency, he used the GI Bill to enroll at the University of Texas at Austin.
After earning his BA in German in 1962, Steve was accepted as a candidate for an MA in the Department of Languages and Linguistics at the University of Texas at Austin.
Then in 1964, the family departed for Hyderabad, India where he conducted research for his PhD dissertation and also taught linguistics part-time at Osmania University under the supervision of Dr. B. H. Krishnamurti.
Upon return to the US, he continued with his dissertation and was offered temporary employment with the U.S. State Department language school and eventually a position as a Foreign Service Reserve Officer where he served in various countries in South Asia, the Middle East, and Europe. His final assignment was to the U.S. Air Force Academy where he served as instructor of various subjects.
Steve served in the U.S. Air Force, the U.S. Air Force Reserve, the U.S. Naval Reserve, was a third and fourth degree member of the Knights of Columbus, Past Grand Knight of St. Mary's Council 9765, and a former District Deputy. He was also a member of the St. Joseph's Society.
Steve is survived by three sons, a daughter, a sister, and other family.
---
AFIO EDUCATIONAL EVENTS IN COMING TWO MONTHS....
Virtual =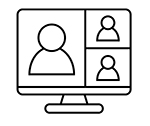 ; In-Person =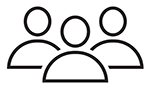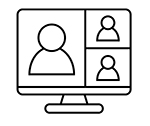 Thursday, 21 July 2022, 7:00 PM PDT - Virtual via Zoom - The Columbia River Chapter of the AFIO hosts Amb Browning discussing "Inside a U.S. Embassy."
Please join us for a virtual presentation by Ambassador Steven A. Browning entitled "Inside A U.S. Embassy" geared toward an audience with a background in federal service. There will be a short question and answer session following the presentation. Ambassador Browning retired from the Senior Foreign Service holding the rank of Career Minister in December of 2014 and his bio is attached FYI. We look forward to the opportunity to hear from Ambassador Browning and are very fortunate to secure his time in this presentation.
For security, the Zoom link will be sent to those who have contacted
Carl Wege, President of the AFIO Columbia River Chapter, at twege@ccga.edu
Please pass this information on to the members of your Chapter. It would be greatly appreciated.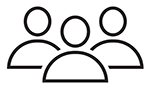 Saturday, 13 August 2022, 11:30 am EDT - Melbourne, FL - AFIO Florida Satellite Chapter Luncheon features Col Stephen Bond discussing "Intelligence in the Panama Operations 1989."
At this in-person luncheon event, the AFIO Florida Satellite Chapter hosts Colonel Stephen Bond, US Army (Retired), who will discuss "Intelligence in the Panama Operation 1989."
Location: The Doubletree Hotel, 1665 N. Route A1A, Indiatlantic/Melbourne, FL 32903. Location here: https://goo.gl/maps/TgvNnqRTdfmk6Sf67
A sit down lunch will be followed by Colonel Bond's presentation. Cost is $35.00 per person.
Inquiries or reservations to Larry Sanford, President, AFIO FSC, at afiofloridasatellitechapter@gmail.com.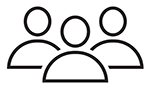 6 October 2022 (Thursday), 11:30am - 2pm - San Francisco, CA - The AFIO Andre LeGallo Chapter hosts Lt. Col. Roger S. Dong. Lt. Col. Dong will be discussing developments in the U.S., Taiwan and China relations.
Speaker: Roger Dong, Lt. Colonel (ret.), United States Air Force Date: Thursday, October 6, 2022
Roger S. Dong is a retired Air Force Lt. Colonel who served in counter-intelligence and human intelligence collection for 28 years throughout Asia. After retirement, he returned as a GS-14 serving as our Defense Attaché in Taiwan from 1995-1999. His interest in modern China continued after his retirement and he has lectured on the Belt and Road Initiative and President Xi Jinping and China and Africa in the past. He is one of the most highly decorated HUMINT officers in the nation recognized by the Secretary of Defense, Director of DIA and Director of CIA for his significant intelligence reporting.
Location: Basque Cultural Center, 599 Railroad Ave, South San Francisco, CA 94080.
11:30am no host cocktail; meeting and luncheon at noon.
RSVP and pre-registration is required. Eventbrite registration link here.
Reservation and pre-payment is required before September 30, 2022. The venue cannot accommodate walk-ins.
Please contact Mariko Kawaguchi, Board Secretary at afiosf@aol.com or Mariko Kawaguchi, c/o AFIO, P.O. Box 117578, Burlingame, CA 94011 for questions.
---
Other Upcoming Events from Advertisers, Corporate Sponsors, and Others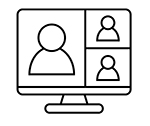 Wednesday, 20 July 2022, noon - 1pm EDT - Virtual - Erik Dahl, former Naval Intel, on "Lessons in Strategic Warnings from 9/11 and January 6" - by JHU MS in Intelligence Analysis
Johns Hopkins University asks you to join host Michael Ard for a virtual curated discussion with veteran Naval intelligence officer Erik Dahl on the intelligence analysis comparisons between the strategic warnings for 9/11 and January 6th.
Erik J. Dahl is an associate professor of national security affairs at the Naval Postgraduate School in Monterey, CA, and is author of "Intelligence and Surprise Attack: Failure and Success from Pearl Harbor to 9/11 and Beyond" (Georgetown University Press, 2013), and "The COVID-19 Intelligence Failure: Why Warning Was Not Enough" (forthcoming). Dahl retired from the U.S. Navy in 2002 after serving 21 years as an intelligence officer, and received his Ph.D. from the Fletcher School of Tufts University. Dahl is a former chair of the Intelligence Studies Section of the International Studies Association.
No charge to attend. Register here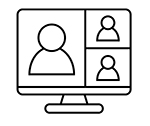 Thursday, 21 July 2022, 1800/6:00 PM EDT; 1700/5:00 PM CDT; 1500/3:30 PM PDT; 1200 /12:00 PM HST - Virtual GoToMeeting - NIP Virtual Speaker Event on "Russia-Ukraine Lessons Learned"
Naval Intelligence Professionals hosts Jeff Ringhausen, Senior Naval Intelligence Manager Russia and Eurasia, Office of Naval Intelligence, discussing "Russia-Ukraine Lessons Learned."
FORMAT: Video Conference – GoToMeeting. Please join the meeting from your computer, tablet or smartphone, beginning at 1750/5:50 PM EDT:
Please join my meeting from your computer, tablet or smartphone. https://meet.goto.com/722292349
You can also dial in using your phone. US: +1 (224) 501-3412 Access Code: 722-292-349
Get the app now and be ready when your first meeting starts: https://meet.goto.com/install
As always, please mute your device/phone. Thanks.
AGENDA: (5 min) Ms. B. Lynn Wright, DDNI (Ret.), NIP Chairman, welcoming remarks and NIP Update, (~25 min) Jeff Ringhausen Remarks; (~30 min) Q & A moderated by CAPT (Ret.) Bob Allen.
Please enter your questions in the GoToMeeting chat window or email your questions in advance/during the video conference to: bob_allen36@hotmail.com.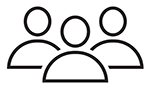 Saturday, 23 July 2022, 2-4pm EDT – Washington, DC – In-Store Book Signing: Toby Harnden – International Spy Museum Program
Visit the Spy Museum Store for a book signing of First Casualty: The Untold Story of the CIA Mission to Avenge 9/11 with author Toby Harnden and special guest David Tyson from CIA Team Alpha. Toby Harden is a winner of the Orwell Prize for Books. A former foreign correspondent for the Sunday Times of London and the Daily Telegraph who reported from thirty-three countries, he specializes in terrorism and war. Born in England, Harnden was imprisoned in Zimbabwe, prosecuted in Britain for protecting confidential sources, and vindicated by a $23 million public inquiry in Ireland. A dual British and US citizen, he spent a decade as a Royal Navy officer before becoming a journalist. Visit www.spymuseum.org.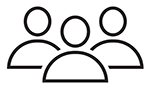 Tuesday, 26 July 2022, 2-3pm EDT – Washington, DC – SPY with Me: Memory Loss Program – Virtual International Spy Museum Program
SPY with Me is an interactive virtual program for individuals living with dementia and their care partners. Join SPY as we use music and artifacts to explore some of our favorite spy stories. Programs last one hour and are held virtually through Zoom once a month. To register, please email Shana Oltmans at soltmans@spymuseum.org. Free but space is limited. Register below. Visit www.spymuseum.org.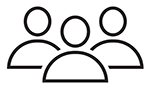 Wednesday, 27 July 2022 - See Website - CIRA National Summer Lunch Features John Brennan
Please join your CIRA colleagues for our Summer National Lunch!
The keynote speaker will be John Brennan. This will be a conversation with the former director. A cash bar reception will begin at 11:30am, followed by lunch and presentation. Lunch cost is $45 per person and includes salad, entree choice, sides, dessert, and coffee/tea. When you register for the lunch you will need to make a choice of chicken, salmon, or vegetarian entree. If you have a required dietary restriction please let us know for the venue may be able to provide alternatives.
Payment Details: If you pay by credit card on the website, you will be able to indicate your meal choice at the same time. If you are paying by credit card and bringing a guest(s), please send the name(s) and meal choices in an email to admin@cira.org.
Reservations with Credit Card Payment: Log in to the CIRA Website and click on "Online Payments"
Scroll down the page and click on the blue box named "Make Lunch Payment(s)"
Check Payment/Reservation: Credit card payments are strongly encouraged, but if you prefer to pay by check, it must arrive in our post office box by 19 July. You will need to send your meal choice in the envelope with your check. You will also need to include the name(s) of your guest(s) and their meal choice(s).
Mail your Check to arrive by Tuesday July 19th to: CIRA, PO Box 7154, McLean, VA 22106-7154
Additional Notes: Refunds? We are obligated to pay for the number of attendees guaranteed in advance, so refunds cannot be provided should you be unable to attend. Thank you for your understanding.
We will follow the VA Gov's COVID guidance, but will be taking additional precautions to keep our colleagues safe. Anyone not fully vaccinated must wear a mask.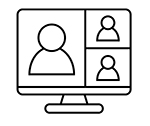 Wednesday, 27 July 2022, 6:30-7:30pm EDT – Washington, DC – Agent Josephine Baker with Damien Lewis and Jonna Mendez – Virtual International Spy Museum Program
Prior to World War II, Josephine Baker was a music-hall diva renowned for her singing and dancing, her beauty and sexuality; she was the highest-paid female performer in Europe. When the Nazis seized her adopted city, Paris, she was banned from the stage. Yet instead of returning to America, she vowed to stay and to fight the Nazi evil. Overnight, she went from performer to Resistance spy. Join us for a compelling conversation about Baker with author Damien Lewis and former CIA Chief of Disguise Jonna Mendez. Lewis has uncovered little-known history about the famous singer's life in his new book Agent Josephine: American Beauty, French Hero, British Spy. Discover how Baker became a hero of the three countries in whose name she served—the US, France, and Britain--and fully deserving of her unique place in the French Panthéon. Visit www.spymuseum.org.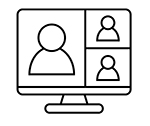 Tuesday, 2 August 2022, 6 - 7:30pm EDT - Virtual - The OSS Society's "Oh So Social" Conversation Series features General David Petraeus + Dr. Michael Vickers

General David Petraeus, USA (Ret.) and Dr. Michael Vickers talk one-on-one about the state of the world in this latest "Oh So Social" Virtual Conversation Series by The OSS Society.
Fee ranges from free to $1,000.
Register here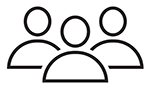 Thursday, 27 October 2022, 4:30 - 6:30 pm - Hanover, MD - Cocktails and Codebreakers Event
Please join the National Cryptologic Foundation (NCF) and the Intelligence and National Security Alliance (INSA) for Cocktails and Codebreakers, a celebration of women in codebreaking.
Pay tribute to the rich history of trailblazing women in cryptology, to include recognizing the United States Postal Service's launch of a Women Cryptologists of WWII stamp.
Fireside Chat: Ms. Jen Easterly, Director, Cybersecurity and Infrastructure Security Agency (CISA) with Mr. Greg Myre, NPR National Security Correspondent, as moderator.
Special Guest Speaker: Mr. Bill Nye will speak about his mother who was a WWII cryptologist with the WAVES.
Where: The Hotel at Arundel Preserve: 7795 Arundel Mills Blvd, Hanover, MD 21076. Google map link for driving directions and location.
More info here
Register here
Questions to R. Diamond at rdiamond@cryptologicfoundation.org
---
ITEMS FOR SALE AT AFIO FOR MEMBERS...including NEW ALL-BLACK SHORT-SLEEVED POLO SHIRT
Now available: Black short-sleeved polo shirts with Embroidered AFIO logo
Show your support for AFIO with our new Black Short-sleeve Polo Shirts. Shirts are shrink and wrinkle resistant of fine cotton with a soft, "well-worn, comfy" yet substantial feel. They feature a detailed embroidered AFIO seal. Get a shirt for yourself and consider as gifts for colleagues, family, and friends. Only $50 each including shipping.
Sizes for (M) men, only; Small, Medium, Large, XL, XXL, and XXXL. $50 per shirt.
You may pay by check or credit card. Complete your order online here or mail an order along with payment to: AFIO, 7600 Leesburg Pike, Ste 470 East, Falls Church, VA 22043-2004. Phone orders at 703-790-0320. Questions? Contact Annette at: annettej@afio.com.
PopSocket for cellphones or tablets
Show your support to AFIO while enjoying the convenience offered by our AFIO Logo PopSocket. The PopSocket is most commonly used as a stand and as a grip for your mobile phone or tablet; handy for taking selfies, watching videos, and for texting. The PopSocket looks like a small button or sticker which, when closed, sticks flat to your mobile device. However, its accordion-like design enables it to pop open for use. The benefits of using a PopSocket make it a must-have accessory for your mobile phone or tablet. It also aids in keeping your phone from slipping off your hand during use, falling, or breaking.
Price: $15. Order this and other store items online here.
---
Caps - Dark Navy with Navy AFIO Logo
An authentic silhouette with the comfort of an unstructured, adjustable fit. Fabric: 100% cotton. Unstructured. Fabric strap closure with adjustable D-clip. Price: $30. Order this and other store items online here.
---
Duffel Bags - Royal Blue and Black with Full Color AFIO Logo This duffel has it all when it comes to value, style and organization.
600 denier polyester canvas with polyester double contrast; D-shaped zippered entry for easy access. Front pocket with hook and loop closure. End mesh pocket Easy-access end pockets. Four durable, protective feet and built-in bottom board for added strength. Web handles with padded grip. Detachable, adjustable shoulder strap.
Dimensions: 11"h x 19.75"w x 9.75"d; Approx. 2,118 cubic inches
Price: $50. Order this and other store items online here.
---
AFIO Mug with color glazed logo. Made in America. Sturdy enough to sit on desk to hold pens, cards, paperclips, and candy.
This handsome large, heavy USA-made ceramic mug is dishwasher-safe with a glazed seal. $35 per mug includes shipping. Order this and other store items online here.
---
Guide to the Study of Intelligence and When Intelligence Made a Difference
"AFIO's Guide to the Study of Intelligence" has sold out in hard-copy.
However, it is available in digital form in its entirety on the AFIO website here.

Also available on the website here are the individual articles of AFIO's history project "When Intelligence Made a Difference" that have been published to date in The Intelligencer journal. More articles will be forthcoming in future editions.
---
Disclaimers and Removal Instructions
Weekly Intelligence Notes (WINs) are commentaries on Intelligence and related national security matters, based on open media sources, selected, interpreted, edited and produced for non-profit educational uses by members and WIN subscribers.
REMOVAL INSTRUCTIONS: We do not wish to add clutter to inboxes. To discontinue receiving the WINs:
a) IF YOU ARE A MEMBER - click here: UNSUBSCRIBE and supply your full name and email address where you receive the WINs. Click SEND, you will be removed from list. If this link doesn't open a blank email, create one on your own and send to afio@afio.com with the words: REMOVE FROM WINs as the subject, and provide your full name and email address where you are currently receiving them.
b) IF YOU ARE NOT A MEMBER, and you received this message, someone forwarded this newsletter to you [contrary to AFIO policies]. Forward to afio@afio.com the entire WIN or message you received and we will remove the sender from our membership and distribution lists. The problem will be solved for both of us.
CONTENTS of this WIN [HTML version recipients - Click title to jump to story or section, Click Article Title to return to Contents. This feature does not work for Plaintext Edition or for some AOL recipients]. If you wish to change to HTML format, let us know at afio@afio.com. The HTML feature also does not work for those who access their e-mail using web mail...however NON-HTML recipients may view the latest edition each week in HTML at this link: https://www.afio.com/pages/currentwin.htm
---
WINs are protected by copyright laws and intellectual property laws, and may not be reproduced or re-sent without specific permission from the Producer. Opinions expressed in the WINs are solely those of the editor's or author's listed with each article. Notices in the WINs about non-AFIO events do not constitute endorsement or recommendation by AFIO. AFIO Members Support the AFIO Mission - sponsor new members! CHECK THE AFIO WEBSITE at www.afio.com for back issues of the WINs, information about AFIO, conference agenda and registrations materials, and membership applications and much more!
(c) 1998 thru 2022. NOTE NEW ADDRESS: AFIO, 7600 Leesburg Pike, Suite 470 East, Falls Church, VA 22043-2004. Voice: (703) 790-0320; Fax: (703) 991-1278; Email: afio@afio.com
---
About AFIO | Membership Renewal | Change of Address | Upcoming Events | Chapter Locations | Corporate/Institutional Memberships | Careers in Intelligence Booklet | Guide to the Study of Intelligence | Intelligencer Journal | Weekly Intelligence Notes | To Make A Donation | AFIO Store | Member-Only Section | Code of Ethics | Home Page
Click here to return to top.
---