---
Section I - INTELLIGENCE HIGHLIGHTS
At 75, the CIA Is Back Where It Started – Countering the Kremlin - NPR, 26 July 2022
At its creation in July 1947, the CIA delivered briefings to President Harry Truman that would still sound current in today's news feeds.
The many examples include American citizens who couldn't get exit visas to leave the Soviet Union. Moscow's financial and trade disputes with Europe. And intrigue over Soviet dealings with Iran.
Here's CIA Director William Burns just last week at the Aspen Security Forum:
"These are awful and shameful steps, (for Russia) to hold American citizens for political leverage." Russian leader Vladimir Putin's "bet is that winter's coming, so he can strangle the Ukrainian economy and wear down European publics and leaderships."
"Russians and Iranians need each other right now. But if they need each other, they don't really trust each other."
Article here

CIA Director: Putin 'Too Healthy' - Politco, 20 July 2022
Putin is "entirely too healthy," CIA Director William Burns said Wednesday, throwing cold water on constant rumors that the Russian president is suffering from illness as he pursues his war on Ukraine.
Burns, speaking at the Aspen Security Forum, noted that his declaration was "not a formal intelligence judgment." Still, given his position, Burns' comment could help dampen hopes among Putin's adversaries that the Russian's demise is near.
Comment continues here

Russia to Drop Out of International Space Station after 2024 - APNews, 26 July 2022
Russia will pull out of the International Space Station after 2024 and focus on building its own orbiting outpost, the country's new space chief said Tuesday amid high tensions between Moscow and the West over the fighting in Ukraine.
The announcement, while not unexpected, throws into question the future of the 24-year-old space station, with experts saying it would be extremely difficult — perhaps a "nightmare," by one reckoning — to keep it running without the Russians. NASA and its partners had hoped to continue operating it until 2030.
Article here

As Russia Runs Low on Drones, Iran Plans to Step In, U.S. Officials Say - NYTimes, 25 July 2022
Russia is seeking hundreds of armed and unarmed surveillance drones from Iran to use in the war in Ukraine reflects Moscow's need to both fill a critical battlefield gap and find a long-term supplier of a crucial combat technology, U.S. intelligence, military and independent analysts say. ... U.S. officials said Iran was preparing to provide as many as 300 remotely piloted aircraft and would start training Russian troops on how to use them as early as this month.
Russia has exhausted most of its precision-guided weapons as well as many of the drones it has used to help long-range artillery strike targets in its monthslong bombardment of Ukraine.
Article here

FBI Investigation Determined Chinese-Made Huawei Equipment Could Disrupt US Nuclear Arsenal Communications - CNN, 25 July 2022
On paper, it looked like a fantastic deal. In 2017, the Chinese government was offering to spend $100 million to build an ornate Chinese garden at the National Arboretum in Washington DC. Complete with temples, pavilions and a 70-foot white pagoda, the project thrilled local officials, who hoped it would attract thousands of tourists every year.      
But when US counterintelligence officials began digging into the details, they found numerous red flags. The pagoda, they noted, would have been strategically placed on one of the highest points in Washington DC, just two miles from the US Capitol, a perfect spot for signals intelligence collection, multiple sources familiar with the episode told CNN.  
Also alarming was that Chinese officials wanted to build the pagoda with materials shipped to the US in diplomatic pouches, which US Customs officials are barred from examining, the sources said.
Article here
ALSO See: "FBI SHOCKED to Find Out China's Offer to Build $100M 'Garden' in DC Just MIGHT Be for Espionage Purposes" - The Blaze, 26 July 2022

The Road to Stalemate - Reuters Graphics Presentation, July 2022
Nearly five months into what Russia had planned as a swift invasion, Ukraine has preserved its sovereignty and pushed back Russian forces in some areas. Since the Russian capture of eastern Luhansk province in early July, the conflict has evolved into a grinding contest of long-range artillery bombardments and missile strikes on cities.
This report, relying on data derived from satellite-images provided by the Australian Strategic Policy Institute (ASPI), a think tank, as well as Reuters reporting from the ground and other commercial satellite imagery, captures key moments on the road to the current military impasse.
Article and Timelines here

Blow for Putin as China Abandons Investment in Russia - Telegraph, 25 July 2022
Russia received no money through China's Belt and Road initiative in first half of 2022. China has not funded any new infrastructure projects in Russia for months as Beijing focuses its attention on preventing a financial crisis at home.
Financing and investment through the Chinese Belt and Road Initiative (BRI) fell to $28.4bn (£23.6bn) over the first half of 2022, down from $29.4bn during the same period last year, according to a study by the Green Finance & Development Center at Shanghai's Fudan University.
No money went to new projects in Russia, Sri Lanka or Egypt, all of which had previously been key beneficiaries of Chinese spending. The lack of engagement with Russia suggests Chinese businesses may be afraid of falling victim to secondary sanctions introduced against Moscow over the invasion of Ukraine, and comes despite the pair insisting that their friendship had "no limits" shortly before the war began.
Article here

Israeli Company Candiru Allegedly behind Cyberattacks against Journalists - JPost, 25 July 2022
Hackers took advantage of an undetectable vulnerability in Google Chrome. A zero-day vulnerability in Google's Chrome web browser was discovered on July 1 when it was used to target journalists in the Middle East, according to cybersecurity company Avast. The majority of the attacks took place in Lebanon.
"Based on the malware and TTPs used to carry out the attack, we can confidently attribute it to a secretive spyware vendor of many names, most commonly known as Candiru," Avast wrote.
Also known as SAITO Tech, Candiru is an Israeli technology company that engages in cyberespionage, often for governmental clients.
Article here

---
Section II - IC PODCASTS, COMMENTARY, BLOG UPDATES
Psychiatrist Kenneth Dekleva on Profiling World Leaders — interviews by Former Acting D/CIA Mike Morell


Intelligence Matters: A CBS News original national security podcast is hosted by former CIA acting director and CBS News national security contributor Michael Morell. The most recent podcasts/interview is:
July 20 | Psychiatrist Kenneth Dekleva on Profiling World Leaders - Originally released 9 March and featured in WIN #11-22 15 Mar 2022.
In this "Best of" episode while Mike takes a well-deserved summer break, Michael Morell speaks with Kenneth Dekleva, a psychiatrist, former U.S. Department of State Regional Medical Officer, and Senior Fellow at the George H.W. Bush Foundation for US-China Relations, about how experts compile psychological profiles of world leaders. Morell and Dekleva discuss the formative experiences and core characteristics of Russian president Vladimir Putin, Chinese President Xi Jinping, North Korean leader Kim Jong Un, and Supreme Leader of Iran Ayatollah Khamanei. They also discuss the character of Ukrainian President Volodymyr Zelensky, as well as how other countries might approach similar profiles of U.S. leaders. This episode was previously released in March 2022 and featured in AFIO's WIN #11-22 on 15 March 2022..

Other recent "Intelligence Matters" podcasts to stream or download:
July 13 | Making Fun of Spies: Former CIA Officer and Satirist Alex Finley
July 6 | German Marshall Fund President Heather Conley on Russia's "Strategic Conservatism"
June 29 | Former Ambassador Peter Wittig on Foreign Perceptions of the U.S.
June 22 | Strategic Opportunities and Challenges in Latin America: Pedro Burelli
June 15 | China's Path and Xi's Political Future: Expert Chris Johnson
June 08 | Big Tech, Regulation & National Security: Klon Kitchen & Jamil Jaffer
More about Intelligence Matters by Michael Morell here. Podcasts also available here.
---
Dusty Old Industrial Policy Gets Dusted Off*... - Stewart Baker, Colleagues, Guests at Steptoe Cyberblog
Cyberblog by Steptoe & Johnson LLP — By Stewart Baker [Chairman, AFIO]
Episode 418: Dusty Old Industrial Policy Gets Dusted Off* released 25 July 2022
Asterisk refers to an obscure Rhode Island tribute to the Industrial Trust Building that was known to a generation of children as the "Dusty Old Trust" building until a new generation christened it the "Superman Building." Picture provided at podcast link.
Topics include: As election approaches, the race is on to pass big bills into law. One seeks to drop $52 bil and pile of tax breaks on semiconductor industry to shore up U.S. chipmaking to counter dependency on Chinese. Has bipartisan consensus. Driving this is recent discovery of China's months of secret fabrication of 7-nm chips, something U.S. producers have yet to do.
A serious national security challenge. Listen to learn how serious, in what ways, and why this is an urgent matter to fix. ... TikTok's owner ByteDance is spending $8 million/year on U.S. lobbying which closely matches Google's lobbying costs. ... Why hasn't USG approved extra $3 billion to fund "rip and replace" for Chinese telecom gear? See reports (in this issue of WINs and discussed in this podcast) that lowpriced Chinese telecom sales in US went to service America's nuclear missile locations! The Obama administration paid these rural US carriers to install the Chinese equipment (part of 2009 stimulus law). But should we now pay again for their need to replace all of it?
The House Energy and Commerce Committee's progress on federal data privacy bill. Is it doomed? Some in podcast hope that's the outcome. Bill intends to impose "disparate impact" quotas for race, color, religion, national origin, sex, and disability on every algorithm that processes personal data: amounts to transformative social engineering project in one section (208) of the "privacy" bill. Needs serious debate. ... Russian information warfare hacked Ukrainian radio broadcast to spread fake news about Zelensky's health.
YouTube's new policy on removing "misinformation" related to abortion, like so many Silicon Valley speech suppression schemes, starts out sounding plausible yet ends in political correctness. ... DoJ's success in seizing cryptocurrency from hackers and ransomware gangs!
Twitter worker arrested for spying on behalf of Saudi Arabia is going to trial. ... UK's GCHQ cryptoskeptics ponder how end-to-end encryption can still provide child safety? ... More topics covered. Article and podcast here
Some Prior Conversations:
Episode 417: "Cybersecurity's First Crash Report"
Episode 416: "The First Thing We Do, Let's Hack All the Lawyers"
Episode 415: "And the Prize for Most Lawyer-Whipped Cyberforce on the Planet Goes to …"
Episode 414: A Small Door and Too Many Fat Men: Congress's Tech Agenda
Episode 413: Is This Podcast Sentient?
Episode 412: Privacy and the Press: Interviewing Amy Gajda
---
Behind Zelenskyy's Security Shakeup... a few "SpyTalk" items by Jeff Stein and Colleagues on Substack...

July 24: "Behind Zelenskyy's Security Shakeup" - Olga Lautman
A deep and continuing rot of treason imperils Ukraine's battle against the Russians
July 18: "How to Describe Russia's Ukraine Terror" - David Charney M.D.
Call it 'ISIS-on-Steroids,' says Intel Insider and Psychiatrist David Charney
July 16: "Ben Macintyre is Back with a Monumental War Tale" - Peter Eisner
The star of his story is Colditz Castle, the Nazis' 500-year-old fortress prison
July 14: "SpyTalk Behind the Lines: Vault-7 and More" - Jeff Stein and Jefferson Morley
CIA losses, Russian suicides, counterterror blowbacks, Kabul debacle, etc.
July 13: "The Long Arm of China's Secret Police Reaches into the U.S." - Jeff Stein
China's secret police recruited two DHS agents, one current and one former, to aid spying, harassment schemes.
---
Putin Taking Defensive Measures Back Home to Tighten His Grip on Nation - Latest Insights from Jack Devine of Arkin Group
The Arkin Group's July 21 "In Other News" letter to private clients by former CIA Deputy Director, Operations... Officer Jack Devine features...
As Russia advances its Ukraine offensive, Putin is taking defensive measures back home to tighten his grip on society. Nearly 150 days into the war, the regional battle between Russia and Ukraine continues to significantly impact geopolitics and the global economy. This week, Putin continued to court other politically isolated nations like Iran, and the United States and United Kingdom made new weapons pledges in support of Ukraine. Gas began to flow again from Russia to Germany via the Nord Stream 1 pipeline after a recent closure, but there remain fears about future supply. Some progress is reportedly being made on the food export discussions, and Germany is also taking measures to move some of the trapped Ukrainian grain to German ports for distribution. But while the repercussions of the war continue to have wide-ranging impact, Ukraine and Russia are also dealing with domestic concerns... Devine analysis and insights continue here.
Follow link here to read analyses and predictions given to their private clients on the topics from last week. There sometimes is a delay of seven days before the above topics will appear at this link.
---
Abe's Assassination Raises Concerns for U.S. Politicians — more from JJ Green/WTOP's "Inside the SCIF"

Inside the SCIF by JJ Green, WTOP - Issue #170, 21 July has details on...POTUS Positive for Covid; Ukraine Heartbreak; Mark Milley comments; Russian Troops and Nuke Plants; Secret Service Text Message Mystery; DHS Whistleblower; Assassination of Japan's former PM Abe - Impact on Risks Facing U.S. Politicians; NATO; EU Building €8m secure bunker in Brussels; FBI arrests Saudi for fake accounts and online threats; Update on arrest of Asim Ghafoor, former Khashoggi attorney; Khashoggi's widow disavows connection with late husband and Ghafoor; more.


Target USA Podcast 341 is on: The Assassination of Japan's Former PM Abe Exposes Concerns for US Politicians
Author Robert Baer, former CIA case officer, discusses his new book.
In The Hunt podcast: The United Nations Has Released a Report on the Current Threat from ISIS and Al-Qaida.
J.J. Green speaks with the outgoing coordinator of the ISIS/al-Qaida/Taliban Monitoring Team, Edmund Fitton-Brown, who said both groups have suffered setbacks.
---
---
Section III - BROUGHT TO OUR ATTENTION BY MEMBERS
Is There Too Much Focus on Disinformation? - OODA Loop, 19 July 2022
Disinformation (as well as misinformation and propaganda) has been well socialized into the public conscious since the 2016 U.S. presidential election when Russia, as well as other states, capitalized on global connectivity of social media and other online platforms to disseminate stories, push false narratives, and otherwise sow discontent in target audiences. Since then, there has been much debate over disinformation and its offshoots like fake news that is produced and spread throughout the Internet. In the United States especially, the call to censor disinformation has been rampant, with pressure being applied to social media outlets like Facebook and Twitter to proactively identify and remove accounts conducting questionable activities. At least two bills in Congress have been drafted, both with the stated purpose of countering disinformation, though neither has progressed far in the legislative process. ...
But to be fair, the Internet has exploded the information space to such a degree that curbing disinformation is a near impossibility. Yes, social media and online platforms can help identify and remove rogue accounts in a never-ending game of whack-a-mole in a futile attempt of curtailing the volume of questionable content produced. But as observed over the past few years, the subjectivity associated in determining misinformation/disinformation/propaganda facilitates draconian censorship for the sake of protecting people and at the expense of burying legitimate news stories, and effectually swaying the public's perception. ...
Article continues here

Can the World Cope without Russian Oil and Gas? - Russian Gas Boss Says 'Our Product, Our Rules' - Russia Waging Gas War with Supply Cuts - Zelenskiy: Russia Using Gas Prices to Terrorise Europe - BBC, Reuters, Others, 26 July 2022
Since the invasion of Ukraine, Western countries have sanctioned Russian oil and gas, prompting warnings of retaliation from Moscow. How much Russian gas does Europe use? Russia supplied the EU with 40% of its natural gas last year. Germany, Europe's largest economy, was the largest importer in 2020, followed by Italy. The UK imported just 4% of its needs from Russia and the US doesn't import any gas from Russia.
However, they are also affected when Russia restricts supplies to mainland Europe, as this causes global gas prices to rise. Gas prices have almost doubled in the UK over the last year.
Article continues here

ALSO See: "Gazprom: Russian Gas Boss Says 'Our Product, Our Rules' in Supply Row" - BBC

Ukrainian Intelligence- Russia Is Preparing a "Fake Investigation" into the Mariupol Drama Theater They Bombed to Blame Ukraine - Lautman, 24 July 2022
Russia strategically bombed civilians hiding in the Mariupol drama theater and now want to blame Ukraine
Evidence from an Associated Press investigation suggests that close to 600 people died in the Russian airstrike on the Mariupol drama theater on March 16. That's around twice the city government's estimate of 300 in the deadliest single known attack against civilians in the Ukraine war. Russia immediately began a disinformation campaign in media and social media, denying its responsibility, despite there being plenty of evidence and eyewitness accounts showing that it was a Russian missile strike that killed people seeking shelter in the drama theater.
Article here

Vladimir Putin Was Replaced by a BODY DOUBLE When He Flew to Iran to Meet Turkey's President Erdogan, Ukrainian Intelligence Claims - DailyMail, 23 July 2022
A Vladimir Putin body 'double' may have been used for his arrival at a summit in Tehran this week, according to the head of Ukrainian military intelligence. While the Russian leader looked awkward as he came down the steps of his presidential plane in Tehran, Ukrainian sources noted he moved unusually quickly and was more alert than in prior public appearances. The Russian premier looked animated when greeting the waiting party, before removing his jacket and clambering into a heavily armoured limousine. Intelligence supremo Major-General Kyrylo Budanov was suspicious in a live interview on Ukraine's 1+1 news channel. Ukrainian reports said Budanov suggested a Putin lookalike could have flown to Tehran to meet with the presidents of Iran and Turkey.
'I will only hint,' he said. 'Please look at the moment of Putin's exit from the plane. Is it Putin at all?'
Article here

TAIWAN - Inside the Weapons Bootcamp Preparing for a Feared Chinese Invasion - Telegraph, 25 July 2022
Russia's invasion of Ukraine prompts Taiwanese citizens to prepare for a conflict many fear is on the horizon. Last Saturday morning, a Telegraph photographer and I donned protective plastic glasses to join a small crew of Taiwanese trainees in an airless warehouse at the Polar Light "close-quarters battle club", in order to observe how they were gearing up for a conflict that many fear is on the horizon.
Article here

Netflix's "The Gray Man": Ryan Gosling and Chris Evans Go Loud in Russos' Propulsive Action Flick – Salon, 22 July 2022
Exhilarating explosions, chases, shootouts, fireworks, falling planes ... and a plot too, if that's your thing. While "The Gray Man" showcases Ryan Gosling, Chris Evans, and Regé-Jean Page, this globe-hopping action thriller, directed by Anthony and Joe Russo, is more interested in pounding pulses and taking breaths than throbbing hearts. It is a big, noisy, explosive adrenaline rush — a live-action spin on that old "MAD" magazine comic, "Spy vs. Spy" — and about as deep.
Review continues here

ALSO See: "The Gray Man Review – Ryan Gosling Goes Rogue in Gonzo Action Thriller" - Guardian, 14 July 2022

ALSO See: "Netflix Is Turning the Gray Man into a Cinematic Universe" - The Verge, 26 July 2022

---
VIDEOS, REPORTS, EXHIBITS, DOCUMENT RELEASES
VIDEO: CIA Director William Burns' Interview at The Aspen Security Forum - 23 July 2022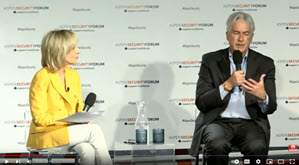 CIA Director William Burns recently attended the Aspen Security Forum, where he sat down for a lengthy interview with MSNBC's Andrea Mitchell. Among the notable topics that came up during the interview was the status of the Havana Syndrome investigation and the criteria the agency will use to decide which victims get compensated and which ones don't.
Video runs 45-minutes here

VIDEO: Chat on Cyber, Crypto, and Quantum with Anne Neuberger, NSC - Aspen Institute, 20 July 2022

Anne Neuberger, Deputy National Security Advisor, Cyber & Emerging Technology, National Security Council.
Moderator: David Sanger, White House and National Security Correspondent, The New York Times.
Video runs 31 minutes here

VIDEO: Richard Moore, Chief of MI6 Interview - Aspen Institute Interview, 21 July 2022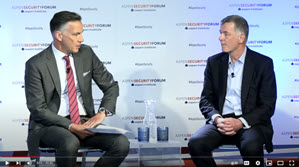 Streamed live on Jul 21, 2022 Richard Moore, Chief of MI6, UK Secret Intelligence Service with Moderator: Jim Sciutto, Chief National Security Correspondent, CNN.
Video runs 39 minutes here

VIDEO: House Intelligence Committee Open Hearing on Commercial Cyber Surveillance - Live on 27 July 2022

On Wednesday, July 27, 2022, at 10:00 a.m. ET, the House Intelligence Committee will hold an open hearing on commercial cyber surveillance.
Program begins here at date, time above
To view live, use this link

REPORT: Impacts to Cultural Heritage in Ukraine - Tearline, NGA, July 2022
When Russia launched a full-scale invasion of Ukraine on 24 February 2022, CHML was poised to begin real-time or near real-time monitoring. CHML uses two data sources to geolocate potential impacts to cultural heritage sites: 1) open source data, and 2) remote sensing data. Because these data sources are publicly accessible, CHML can quickly disseminate reports on potential impacts to stakeholders and the wider public. Using high-resolution commercial satellite imagery, potential impacts are then reviewed to determine if they can be confirmed. There is a time lag inherent in the confirmation process due to satellite periodicity, but this lag is a matter of hours or a few days, meaning CHML can typically report confirmed impacts within 72 hours of a kinetic event. By June 30, CHML identified over 450 potential impacts, and this report is the first thorough analysis of confirmed impacts, with the first tranche at 108 confirmed impacts.
Report here

REPORT: CRS - Hypersonic Weapons: Background and Issues for Congress - R45811, 20 Jul 2022
The United States has actively pursued the development of hypersonic weapons—maneuvering weapons that fly at speeds of at least Mach 5—as a part of its conventional prompt global strike program since the early 2000s. In recent years, the United States has focused such efforts on developing hypersonic glide vehicles, which are launched from a rocket before gliding to a target, and hypersonic cruise missiles, which are powered by high-speed, air-breathing engines during flight.
PDF Report here

REPORT: CRS - China Primer: Illicit Fentanyl and China's Role - 18 July 2022
Addressing illicit fentanyl in the context of the ongoing opioid crisis in the United States is a domestic and foreign policy issue for the 117th Congress. In addressing the international dimensions of the problem, policymakers have endeavored to stop foreign-sourced fentanyl, fentanyl-related substances (i.e., analogues and precursor chemicals), and emerging synthetic opioids from entering the United States. U.S. counternarcotics policy has included a focus on reducing fentanyl and fentanyl precursor flows from the People's Republic of China (PRC, or China).
Report here

---
Section IV - Books, Research Requests, Jobs, Obituaries
Books — Newly Released, Overlooked, Forthcoming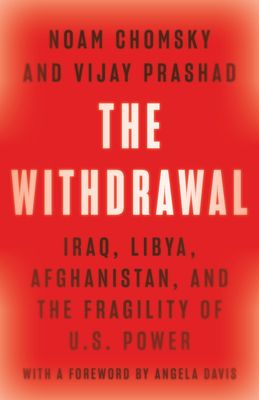 The Withdrawal: Iraq, Libya, Afghanistan, and the Fragility of U.S. Power
by Noam Chomsky, Vijay Prashad
(New Press, Aug 2022)
Two intellectuals grapple with the uncertain aftermath of the American collapse in Afghanistan. Not since the last American troops left Vietnam have we faced such a sudden vacuum in our foreign policy—not only of authority, but also of explanations of what happened, and what the future holds. Chomsky and Prashad seek to "uncover the shining worlds hidden under official history and dominant media" (Eduardo Galeano)--to get at the roots of this unprecedented time of peril and change. They explore the key inflection points in America's shocking downward spiral: from the disastrous Iraq War to the failed Libyan intervention to the descent into chaos in Afghanistan. As the final moments of American power in Afghanistan fade from view, this book argues that we must not take our eyes off the wreckage or quickly put it in the rearview mirror—but we need, above all, an unsentimental view of the new world and our place in it.
Book available here
---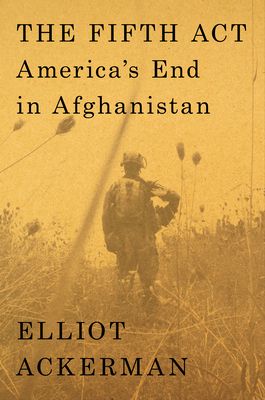 The Fifth Act: America's End in Afghanistan
by Elliot Ackerman
(Penguin Press, Aug 2022)
A veteran ponders America's "harried withdrawal" from Afghanistan in this haunting memoir. Draws on the author's experience as a U.S. Marine and CIA officer to recount the 20-year war in Afghanistan from its earliest days to its chaotic final week. A powerful and revelatory eyewitness account of the American collapse in Afghanistan, its desperate endgame, and the war's echoing legacy. Ackerman left the American military ten years ago, but his time in Afghanistan and Iraq with the Marines and, later, as a CIA paramilitary officer, marked him indelibly. When the Taliban began to close in on Kabul in August of 2021 and the Afghan regime began its death spiral, he found himself pulled back into the conflict. Afghan nationals who had, for years, worked closely with the American military and intelligence communities, now faced brutal reprisal and sought frantically to flee the country with their families. The official US government evacuation process was a bureaucratic failure that led to a humanitarian catastrophe. With his former colleagues, and friends, protecting the airport in Kabul, Ackerman was drawn into an impromptu effort alongside a group of journalists, and other veterans, to arrange flights and negotiate with both Taliban and American forces to secure the safe evacuation of hundreds. These were desperate measures taken during a desperate end to America's longest war, but the success they achieved afforded a degree of redemption. And, for Ackerman, a chance to reconcile his past with his present.
Book may be ordered here
---
Paths of Dissent: Soldiers Speak Out Against America's Misguided Wars
by Andrew Bacevich, Daniel A. Sjursen
(Metropolitan Books, Aug 2022)
Veterans from far-flung conflicts decry the American way of war. A collection of grim essays of U.S. soldiers' indictments against the wars in Iraq and Afghanistan. Contributor Erik Edstrom, who attended West Point out of "a conflated mix of economic necessity and idealistic do-goodery" came to believe the "War on Terror" was "illegal, immoral, self-perpetuating, and counterproductive." Joy Damiani spent two years in her division's public affairs offices in Georgia, "making PR look like news and an unwinnable war look like a victory," before being sent to Baghdad, where she was rarely permitted to leave the base for her reporting and never allowed to use the word failure in print. Elsewhere, Dan Berchinski describes losing both his legs to an IED in Afghanistan, and Kevin Tillman details how the Bush administration lied about his brother Pat Tillman's death from friendly fire.
Potent raw criticism and anguished admissions of guilt—"We shot at noncombatants. We tortured prisoners. We blew up civilian structures. We ran over, mutilated, and took pictures of dead Iraqis. Frankly we did whatever the fuck we wanted''—this is a visceral takedown of America's forever wars. And dishonesty while conducting them and whitewashing after repeated unwinnable collapses. Is it all about war profiteering? Will we ever learn to not be goaded into these costly situations?
Book may be ordered here

---
CFP: IAFIE Citadel Conference - "Intelligence Education in a Contested World" - 20-22 October 2022
Call for Proposals — for conference to be held at The Citadel — The Military College of South Carolina which will host the annual IAFIE (International Association for Intelligence Education) conference in Charleston, SC from 20-22 October 2022.
The conference promotes intelligence education and provides an exceptional opportunity for networking among scholars and practitioners from academia, the private sector, and all levels of government. IAFIE also encourages the direct participation of both graduate and undergraduate students.
At this time, IAFIE seeks papers on ways to advance intelligence education in the areas of national security, law enforcement, and the business sector. Panel and paper proposals that speak to the broad conference theme of "Intelligence Education in a Contested World" will be most welcome!
We are interested, but not exclusively, in complete panel proposals, individual paper proposals, and graduate/undergraduate student research as they might relate to current IAFIE Study Groups:
• The Death of Democracy; • Combating the Popularity of False Narratives; • Defining the Proper Role of Structured Analytic Techniques; • What Analysts Need to Know about Probability and Statistics; • Defining Core Competencies for Intelligence Analysts; • Challenges of Competitive and Business Intelligence; • Cyber Challenges: Defining the Domain of Cyberspace.
Please submit your 250-word panel and/or paper proposals (abstract) to Dr. Larry Valero, IAFIE Events Chair at citadelconference@iafie.org by 15 September 2022.
Notification of acceptance of proposals will be provided on a rolling basis.
Full panel proposals should also include the following information: • Panel title; • Abstract; • All presenter names (limited to four), affiliations, and presentation titles; • Panel discussant name and affiliation and; • Panel chair name and affiliation.
Event location: The Citadel, The Military College of South Carolina, Charleston, SC.
For more information on presenting, attending, or sponsoring the conference, please visit the IAFIE conference website or ask questions do so here
CFP on "Domestic Intelligence Organizations in Non-Democratic Regimes" for the International Journal of Intelligence and CounterIntelligence
The resurgence of authoritarianism in the 21st century coincides with transformations in intelligence that offer states greater surveillance capabilities than any other era of human history. This special issue will explore intelligence in non-democratic regimes to elicit insights on how these non-democratic intelligence cultures and practices might harness intelligence in the future compared to how they have in the past. The editors are particularly interested in case studies that focus less on theory and more on history and new evidence, although papers that offer original theoretical concepts are welcome.
Contributions may include, but are not limited to, the following questions and issues:
· The role of new technology in domestic intelligence or surveillance by non-democratic states (including the newly-developed digital authoritarianism practices)
· How ideology shaped domestic intelligence organizations, functions, or operations in non-democratic states
· Single or comparative case studies
· The influence of society, culture, and history on intelligence in non-democratic regimes and vice versa
· The role of individuals as driving forces in non-democratic intelligence structure, organization, and behavior
· The effect of intelligence on minority or underrepresented groups and voices
· The pressure or influence of outside states, including allies, adversaries, or patrons, on intelligence by non-democratic regimes
· Innovations in non-democratic intelligence practices
· Areas of continuity or discontinuity in the transition from a non-democratic to a democratic state
Abstracts are due by 15 August 2022; Manuscripts are due 15 December 2022.
Manuscripts should be between 4,000-8,000 words (including the abstract, an author bio, references, figures, and tables.) All manuscripts should be formatted following the style of the International Journal of Intelligence and CounterIntelligence.
Submissions or questions: Florina Cristiana Matei, cmatei@nps.edu, or Jeff Rogg, jrogg@citadel.edu
Seeking to hire Cyber Security Consultant with expertise with cross domain Security - Huntsville, AL

The Unit LLC is looking for:
*A professional with work experience in the designing and implementation of a cross domain Multi-Level Security guard.
*A Cyber Security Consultant for a Software team, to better understand the RMF, compliance, and establishing a build, characterized by eMAS; going from a consultant to a regular on the team will be the presented opportunity.
If interested, please contact Lee Baptiste at Info@TheUnitLLC.com for more information.
NOTE: Due to resume phishing concerns, we ask that members NOT send any resumes or background info until you have verified legitimacy of position, firm, and employment offer.
Cybersecurity Faculty Positions Available Nationwide
Cybersecurity faculty, professionals, and master's or Ph.D. Graduates can explore employment opportunities with National Centers of Academic Excellence in Cybersecurity designated institutions through the listings here.
Some of the current positions are: Athens State University - Assistant/Associate Professor of Information Systems/Cybersecurity (Tenure-Track); Champlain College - Assistant/Associate Professor of Cybersecurity; Embry-Riddle Aeronautical University, Prescott Campus - Tenure-Track Assistant or Associate Professor of Cyber Intelligence and Security; Grand Canyon University - Faculty - Computer Science - College of Science, Engineering and Technology; Hagerstown Community College - Faculty, Computer Science, Hagerstown; Kean University - Assistant Professor, Computer Science (Two Positions), Fall 2022; Montreat College - Full-Time Cybersecurity Instructor; Montreat College - Assistant Professor of Cybersecurity; Pace University - Assistant Associate Professor Seidenberg - Cybersecurity; Purdue University Northwest - Assistant Professor - Cybersecurity; Rochester Institute of Technology - Visiting Lecturer in Computing Security' Saint Vincent College - Assistant Professor in Computing and Information Systems tenure track beginning August 2022; The Ohio State University - Director, Institute for Cybersecurity and Digital Trust (ICDT); Trident Technical College - Network Systems Management/Cybersecurity Instructor; University Of Arkansas at Little Rock - Assistant Professor of Cybersecurity; University of South Alabama - Assistant or Associate Professor in Information Technology; University of South Alabama - Assistant or Associate Professor in Computer Science; University of West Florida - Assistant Professor; and Westchester Community College - Instructor of Cybersecurity (Tenure Track).
Explore the listings here.

National Academies Seeking Director for Intelligence Community Studies Board - Keck Center, Washington, DC
We're Hiring! Seeking the Next Director for the Intelligence Community Studies Board - National Academies, 1 June 2022
Are you an exceptional leader and manager with a strong background working in the Intelligence Community (IC), particularly at the intersections of sciences, engineering, and medicine with policy? Do you have the ability to develop portfolios of projects and negotiate external funding from sponsors in the IC and Federal Agencies?
The National Academies of Sciences, Engineering, and Medicine is seeking a director for the Intelligence Community Studies Board (ICSB). The ICSB serves as the convening authority for the discussion of science and technology issues of importance to the U.S. IC. Although the principal sponsor of the ICSB is the Director of S&T at the Office of the Director of National Intelligence (ODNI), ICSB resources and publications are used to benefit all parts of the IC. In coordination with ODNI and other IC members, the ICSB produces studies and holds workshops, symposia, and expert meetings to explore science and technology topics of interest. The ICSB is also home to the Intelligence Science and Technology Experts Group, a large, diverse, collection of experts across a broad range of science, technology, and medicine that is available to provide quick-response advice to ODNI and the IC.
CANDIDATE ATTRIBUTES
You should have experience in managing staff and fostering their growth, providing oversight on quality and timeliness for a diverse program of activities, and managing relationships with federal, state, and private sponsors.
The successful candidate for this position will have an advanced degree in a related field (physical sciences, engineering, social sciences, or a related field), as well as 10 years of experience related to advancing science or policy, particularly related to fund raising and managing projects and budgets. Previous experience in government service in an executive agency, Capitol Hill, or the White House would be preferred. The preferred candidate should also have a TS/SCI Clearance.
For a complete job description, desired qualifications, and description of benefits, please visit our website to learn more and apply.
Geographic location of position is here
Details or to apply....here
College in Lynchburg, VA Seeks Assistant Professor to teach Intelligence and National Security - Fall, Full-time
Liberty University is seeking a full time, residential, Assistant Professor to teach Intelligence and National Security courses in the School of Government. Courses support a curriculum which features a major or minor field of study in Strategic Intelligence Studies and include Introduction to Intelligence, Intelligence Analysis, Ethics in Intelligence, History of Intelligence, Intelligence and Military Operations, Strategic Intelligence, Counter Intelligence, Terrorism, Counter-terrorism and Psychological Operations. A minimum of a Master's Degree and extensive experience in the Intelligence profession is required.
Liberty University is located in Lynchburg, VA, 3 hours south of Washington, D.C. It is a private, Christian, liberal arts, accredited institution with 15 colleges and schools. The modern campus at Liberty Mountain supports 15,000 residential students, Division I sports and over 115,000 online students. Liberty has a large and thriving Army and Air Force ROTC presence. Details on the job are at here. Interested parties should contact tcothron1@liberty.edu
Seeking Director of Global and National Security Programs - Univ of New Mexico
The University of New Mexico (UNM) invites applications for the part-time (.50 FTE) position of Director of Global and National Security Programs. This position will be for four years with the possibility of renewal and will report to the Office of the Provost and Executive Vice President for Academic Affairs.
UNM's Global and National Security Policy Institute (GNSPI) grew out of a perceived need for greater coordination among international security-related STEM, social science, law, and humanities fields. GNSPI developed a Professional Masters of Science Degree in Global and National Security (PMSGNS) based on intensive 8-week modules designed for working professionals seeking interdisciplinary education on security policy questions, broadly defined. The program is of particular interest to technical professionals whose duties or career goals extend to addressing broad policy issues that are inherently interdisciplinary. GNSPI holds an annual symposium and other events that promote dialogue among academics and practitioners on global security issues and emerging challenges.
UNM also developed an undergraduate-focused Intelligence Community Center for Academic Excellence (IC-CAE), that offers a certificate in National Security and Strategic Analysis, as well as a Global and National Security concentration under UNM's interdisciplinary Bachelors of Integrative Studies and Innovation degree program. The Director of Global and National Security Programs will oversee both the graduate and undergraduate programs, in coordination with the Deans of participating colleges and the Dean of Graduate Studies. Please see the position posting here.
Full-Time Assistant Professor of Criminal Justice (Intelligence Studies) - University of North Georgia, Dahlonega, GA
Job Summary: Type: Full-Time; Posted: 02/02/2022; Category: Criminal Justice; Job ID: 238891
The Department of Criminal Justice at The University of North Georgia invites applications for a full-time, tenure-track appointment at the rank of Assistant Professor of Criminal Justice at the Dahlonega campus. This position will focus primarily on Intelligence Studies. Special attention will be given to applicants who have four or more years of practitioner experience and the ability to manage applied analytic projects. The workload may require travel across campuses, teaching at off-campus teaching sites, and online teaching.
Responsibilities: Teach four undergraduate courses per semester to include Introduction to Criminal Justice; Maintain an active research agenda in an effort to produce scholarly publications; Assist in the advising of students enrolled in Bachelor of Science Degree Criminal Justice with an Intelligence Studies Concentration; Serve on University, College, and Departmental Committees; Teaching schedule may include assignments on other campuses, evening or on-line classes.
Required Qualifications: Ph.D. in Criminal Justice is required. Intelligence Studies, Homeland Security or a closely related field is preferred; Experience teaching Intelligence Studies at the university or college level; Successful candidates should be able to teach one or more of the following courses: Introduction to Intelligence, Fundamentals of Intelligence Analysis, or Methods of Intelligence; Ability to work collaboratively with all campus constituencies.
To explore this job or to apply, do so here
Tenure-Track Assistant Professor in Intelligence, Embry-Riddle Aeronautical University, Daytona Beach, FL
Job Description: The Department of Security Studies and International Affairs (SSIA) at Embry-Riddle Aeronautical University, Daytona Beach, FL., invites candidates to apply for a tenure-track Assistant Professor position in Intelligence (GEOINT). The successful candidate should have experience in one or more of the domains related to intelligence and security with skillsets in technologies such as Geospatial Intelligence, Remote Sensing using Unmanned Aircraft Systems (UAS), satellite imagery, as well as spatial analyses using Geographic Information Systems (GIS).
The successful candidate will contribute to SSIA's interdisciplinary Homeland Security and Intelligence program. In addition, the candidate will support the department and college to help integrate technology into the existing Homeland Security & Intelligence and Global Conflict Studies undergraduate degree programs as well as other programs external to the department. Primary tasks include undergraduate teaching and research, student advising, and relationship building with external organizations and agencies. The position requires teaching flexibility to cover a variety of courses in geospatial intelligence, geographic information systems, and their applications across a broad range of intelligence and security issues. Additional duties include scholarship, professional development, committee participation, and other activities to support the Department. This is a nine-month position with the possibility of summer teaching assignments. Position available August 2022.
Qualifications: An earned doctorate in intelligence-related discipline such as Geospatial Intelligence, Security Studies, Political Science, Remote Sensing, or related field is preferred. Special attention will be given to candidates with Intelligence Community experience and demonstrated success in securing and managing applied analytic projects. Knowledge of technical as well as policy and procedural aspects of geospatial intelligence and its applications is a plus. An exceptional candidate who is ABD (with an expected completion date within six months of the hire date) will be considered.
More info or to apply
---
John Powers, Sr Official FEMA; DOE, DOD, and ODNI on Countering Nuclear Terrorism

John Richard Powers, 87, a former Senior FEMA, DOE, DOD, and ODNI officer, died 30 June 2022 in Alexandria, VA.
John was born in Minneapolis, MN. He was awarded a BS from Columbia University in New York, NY, a MDiv from Princeton Theological Seminary, and a PhD in Physics from the University of Pennsylvania in Philadelphia, PA.
John served four years on active duty in the US Marine Corps and more than two decades in the reserves, rising to the rank of Colonel. In his military career he piloted attack fighters and served as the commanding officer of VMA-131, manager of the USMC Mobilization Plan, and architect of the DOD Master Mobilization Plan.
He continued to serve his country with dedication and integrity, working in multiple areas of public policy with focus on contingency planning, safety, and disaster preparedness. Career highlights include terms as Director of the DOE Interim Alternative Fuels Program; Director of the FEMA Offices of Federal Preparedness and Civil Preparedness; FEMA Regional Director in Chicago for MN, WI, IL, IN, OH and MI, overseeing the response in those states to the great Midwest flood of 1993; Chairman of the FirTH Alliance LLC; Executive Director of the President's Commission for Critical Infrastructure Protection; Project Manager for a DOD and ODNI effort to reduce the risk of nuclear terrorism; and Coordinator for the National Capitol Region Mass Trauma Plan. He is the author of" In Search of the Divine," exploring our "profound longing for a connection beyond ourselves."
In his private life John found joy in travel and athletics, visiting Europe, South America, and South Asia. He bicycled and jogged to stay fit, loved skiing in Colorado and Vermont, and passionately played and coached fast-pitch softball until the final year of his life. He served his community as a mentor and scout leader.
He is survived by his partner of 23 years, Margarita Lobo; and other friends and family.
---
AFIO EDUCATIONAL EVENTS IN COMING TWO MONTHS....
Virtual =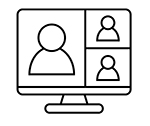 ; In-Person =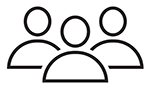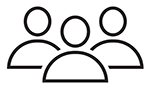 Saturday, 13 August 2022, 11:30 am EDT - Melbourne, FL - AFIO Florida Satellite Chapter Luncheon features Col Stephen Bond discussing "Intelligence in the Panama Operations 1989."
At this in-person luncheon event, the AFIO Florida Satellite Chapter hosts Colonel Stephen Bond, US Army (Retired), who will discuss "Intelligence in the Panama Operation 1989."
Location: The Doubletree Hotel, 1665 N. Route A1A, Indiatlantic/Melbourne, FL 32903. Location here: https://goo.gl/maps/TgvNnqRTdfmk6Sf67
A sit down lunch will be followed by Colonel Bond's presentation. Cost is $35.00 per person.
Inquiries or reservations to Larry Sanford, President, AFIO FSC, at afiofloridasatellitechapter@gmail.com.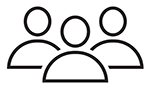 6 October 2022 (Thursday), 11:30am - 2pm - San Francisco, CA - The AFIO Andre LeGallo Chapter hosts Lt. Col. Roger S. Dong. Lt. Col. Dong will be discussing developments in the U.S., Taiwan and China relations.
Speaker: Roger Dong, Lt. Colonel (ret.), United States Air Force Date: Thursday, October 6, 2022
Roger S. Dong is a retired Air Force Lt. Colonel who served in counter-intelligence and human intelligence collection for 28 years throughout Asia. After retirement, he returned as a GS-14 serving as our Defense Attaché in Taiwan from 1995-1999. His interest in modern China continued after his retirement and he has lectured on the Belt and Road Initiative and President Xi Jinping and China and Africa in the past. He is one of the most highly decorated HUMINT officers in the nation recognized by the Secretary of Defense, Director of DIA and Director of CIA for his significant intelligence reporting.
Location: Basque Cultural Center, 599 Railroad Ave, South San Francisco, CA 94080.
11:30am no host cocktail; meeting and luncheon at noon.
RSVP and pre-registration is required. Eventbrite registration link here.
Reservation and pre-payment is required before September 30, 2022. The venue cannot accommodate walk-ins.
Please contact Mariko Kawaguchi, Board Secretary at afiosf@aol.com or Mariko Kawaguchi, c/o AFIO, P.O. Box 117578, Burlingame, CA 94011 for questions.
Friday, 4 November 2022, 10:30am - 2pm EST - Tysons Corner, VA - AFIO National In-Person Winter Luncheon
Hold the date. AFIO will be hosting an in-person speaker luncheon at the DoubleTree Hotel, Tysons Corner.
Full details and registration to follow in coming weeks.
Questions? Email events@afio.com
---
Other Upcoming Events from Advertisers, Corporate Sponsors, and Others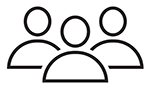 Wednesday, 27 July 2022 - See Website - CIRA National Summer Lunch Features John Brennan
Please join your CIRA colleagues for our Summer National Lunch!
The keynote speaker will be John Brennan. This will be a conversation with the former director. A cash bar reception will begin at 11:30am, followed by lunch and presentation. Lunch cost is $45 per person and includes salad, entree choice, sides, dessert, and coffee/tea. When you register for the lunch you will need to make a choice of chicken, salmon, or vegetarian entree. If you have a required dietary restriction please let us know for the venue may be able to provide alternatives.
Payment Details: If you pay by credit card on the website, you will be able to indicate your meal choice at the same time. If you are paying by credit card and bringing a guest(s), please send the name(s) and meal choices in an email to admin@cira.org.
Reservations with Credit Card Payment: Log in to the CIRA Website and click on "Online Payments"
Scroll down the page and click on the blue box named "Make Lunch Payment(s)"
Check Payment/Reservation: Credit card payments are strongly encouraged, but if you prefer to pay by check, it must arrive in our post office box by 19 July. You will need to send your meal choice in the envelope with your check. You will also need to include the name(s) of your guest(s) and their meal choice(s).
Mail your Check to arrive by Tuesday July 19th to: CIRA, PO Box 7154, McLean, VA 22106-7154
Additional Notes: Refunds? We are obligated to pay for the number of attendees guaranteed in advance, so refunds cannot be provided should you be unable to attend. Thank you for your understanding.
We will follow the VA Gov's COVID guidance, but will be taking additional precautions to keep our colleagues safe. Anyone not fully vaccinated must wear a mask.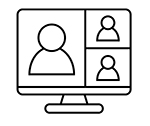 Wednesday, 27 July 2022, 6:30-7:30pm EDT – Washington, DC – Agent Josephine Baker with Damien Lewis and Jonna Mendez – Virtual International Spy Museum Program
Prior to World War II, Josephine Baker was a music-hall diva renowned for her singing and dancing, her beauty and sexuality; she was the highest-paid female performer in Europe. When the Nazis seized her adopted city, Paris, she was banned from the stage. Yet instead of returning to America, she vowed to stay and to fight the Nazi evil. Overnight, she went from performer to Resistance spy. Join us for a compelling conversation about Baker with author Damien Lewis and former CIA Chief of Disguise Jonna Mendez. Lewis has uncovered little-known history about the famous singer's life in his new book Agent Josephine: American Beauty, French Hero, British Spy. Discover how Baker became a hero of the three countries in whose name she served—the US, France, and Britain--and fully deserving of her unique place in the French Panthéon. Visit www.spymuseum.org.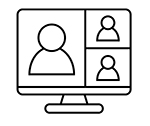 Tuesday, 2 August 2022, 6 - 7:30pm EDT - Virtual - The OSS Society's "Oh So Social" Conversation Series features General David Petraeus + Dr. Michael Vickers

General David Petraeus, USA (Ret.) and Dr. Michael Vickers talk one-on-one about the state of the world in this latest "Oh So Social" Virtual Conversation Series by The OSS Society.
Fee ranges from free to $1,000.
Register here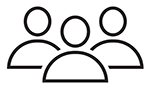 Thursday, 27 October 2022, 4:30 - 6:30 pm - Hanover, MD - Cocktails and Codebreakers Event
Please join the National Cryptologic Foundation (NCF) and the Intelligence and National Security Alliance (INSA) for Cocktails and Codebreakers, a celebration of women in codebreaking.
Pay tribute to the rich history of trailblazing women in cryptology, to include recognizing the United States Postal Service's launch of a Women Cryptologists of WWII stamp.
Fireside Chat: Ms. Jen Easterly, Director, Cybersecurity and Infrastructure Security Agency (CISA) with Mr. Greg Myre, NPR National Security Correspondent, as moderator.
Special Guest Speaker: Mr. Bill Nye will speak about his mother who was a WWII cryptologist with the WAVES.
Where: The Hotel at Arundel Preserve: 7795 Arundel Mills Blvd, Hanover, MD 21076. Google map link for driving directions and location.
More info here
Register here
Questions to R. Diamond at rdiamond@cryptologicfoundation.org
---
ITEMS FOR SALE AT AFIO FOR MEMBERS...including NEW ALL-BLACK SHORT-SLEEVED POLO SHIRT
Now available: Black short-sleeved polo shirts with Embroidered AFIO logo
Show your support for AFIO with our new Black Short-sleeve Polo Shirts. Shirts are shrink and wrinkle resistant of fine cotton with a soft, "well-worn, comfy" yet substantial feel. They feature a detailed embroidered AFIO seal. Get a shirt for yourself and consider as gifts for colleagues, family, and friends. Only $50 each including shipping.
Sizes for (M) men, only; Small, Medium, Large, XL, XXL, and XXXL. $50 per shirt.
You may pay by check or credit card. Complete your order online here or mail an order along with payment to: AFIO, 7600 Leesburg Pike, Ste 470 East, Falls Church, VA 22043-2004. Phone orders at 703-790-0320. Questions? Contact Annette at: annettej@afio.com.
PopSocket for cellphones or tablets
Show your support to AFIO while enjoying the convenience offered by our AFIO Logo PopSocket. The PopSocket is most commonly used as a stand and as a grip for your mobile phone or tablet; handy for taking selfies, watching videos, and for texting. The PopSocket looks like a small button or sticker which, when closed, sticks flat to your mobile device. However, its accordion-like design enables it to pop open for use. The benefits of using a PopSocket make it a must-have accessory for your mobile phone or tablet. It also aids in keeping your phone from slipping off your hand during use, falling, or breaking.
Price: $15. Order this and other store items online here.
---
Caps - Dark Navy with Navy AFIO Logo
An authentic silhouette with the comfort of an unstructured, adjustable fit. Fabric: 100% cotton. Unstructured. Fabric strap closure with adjustable D-clip. Price: $30. Order this and other store items online here.
---
Duffel Bags - Royal Blue and Black with Full Color AFIO Logo This duffel has it all when it comes to value, style and organization.
600 denier polyester canvas with polyester double contrast; D-shaped zippered entry for easy access. Front pocket with hook and loop closure. End mesh pocket Easy-access end pockets. Four durable, protective feet and built-in bottom board for added strength. Web handles with padded grip. Detachable, adjustable shoulder strap.
Dimensions: 11"h x 19.75"w x 9.75"d; Approx. 2,118 cubic inches
Price: $50. Order this and other store items online here.
---
AFIO Mug with color glazed logo. Made in America. Sturdy enough to sit on desk to hold pens, cards, paperclips, and candy.
This handsome large, heavy USA-made ceramic mug is dishwasher-safe with a glazed seal. $35 per mug includes shipping. Order this and other store items online here.
---
Guide to the Study of Intelligence and When Intelligence Made a Difference
"AFIO's Guide to the Study of Intelligence" has sold out in hard-copy.
However, it is available in digital form in its entirety on the AFIO website here.

Also available on the website here are the individual articles of AFIO's history project "When Intelligence Made a Difference" that have been published to date in The Intelligencer journal. More articles will be forthcoming in future editions.
---
Disclaimers and Removal Instructions
Weekly Intelligence Notes (WINs) are commentaries on Intelligence and related national security matters, based on open media sources, selected, interpreted, edited and produced for non-profit educational uses by members and WIN subscribers.
REMOVAL INSTRUCTIONS: We do not wish to add clutter to inboxes. To discontinue receiving the WINs:
a) IF YOU ARE A MEMBER - click here: UNSUBSCRIBE and supply your full name and email address where you receive the WINs. Click SEND, you will be removed from list. If this link doesn't open a blank email, create one on your own and send to afio@afio.com with the words: REMOVE FROM WINs as the subject, and provide your full name and email address where you are currently receiving them.
b) IF YOU ARE NOT A MEMBER, and you received this message, someone forwarded this newsletter to you [contrary to AFIO policies]. Forward to afio@afio.com the entire WIN or message you received and we will remove the sender from our membership and distribution lists. The problem will be solved for both of us.
CONTENTS of this WIN [HTML version recipients - Click title to jump to story or section, Click Article Title to return to Contents. This feature does not work for Plaintext Edition or for some AOL recipients]. If you wish to change to HTML format, let us know at afio@afio.com. The HTML feature also does not work for those who access their e-mail using web mail...however NON-HTML recipients may view the latest edition each week in HTML at this link: https://www.afio.com/pages/currentwin.htm
---
WINs are protected by copyright laws and intellectual property laws, and may not be reproduced or re-sent without specific permission from the Producer. Opinions expressed in the WINs are solely those of the editor's or author's listed with each article. Notices in the WINs about non-AFIO events do not constitute endorsement or recommendation by AFIO. AFIO Members Support the AFIO Mission - sponsor new members! CHECK THE AFIO WEBSITE at www.afio.com for back issues of the WINs, information about AFIO, conference agenda and registrations materials, and membership applications and much more!
(c) 1998 thru 2022. NOTE NEW ADDRESS: AFIO, 7600 Leesburg Pike, Suite 470 East, Falls Church, VA 22043-2004. Voice: (703) 790-0320; Fax: (703) 991-1278; Email: afio@afio.com
---
About AFIO | Membership Renewal | Change of Address | Upcoming Events | Chapter Locations | Corporate/Institutional Memberships | Careers in Intelligence Booklet | Guide to the Study of Intelligence | Intelligencer Journal | Weekly Intelligence Notes | To Make A Donation | AFIO Store | Member-Only Section | Code of Ethics | Home Page
Click here to return to top.
---