---
Section I - INTELLIGENCE HIGHLIGHTS
How the CIA Identified and Killed Al-Qaeda Leader Zawahiri - Reuters, 2 Aug 2022
...Speaking on the condition of anonymity, the official provided the following details on the operation:
For several years, the U.S. government had been aware of a network that it assessed supported Zawahiri, and over the past year, following the United States' withdrawal from Afghanistan, officials had been watching for indications of Al Qaeda's presence in the country.
This year, officials identified that Zawahiri's family - his wife, his daughter and her children - had relocated to a safe house in Kabul and subsequently identified Zawahiri at the same location.
Over several months, intelligence officials grew more confident that they had correctly identified Zawahiri at the Kabul safe house and in early April started briefing senior administration officials. Jake Sullivan, National Security Advisor, subsequently briefed President Joe Biden.
Outline of steps continues here
ALSO See: "How the C.I.A. Tracked the Leader of Al Qaeda" - NYT, 2 Aug 2022

U.S. Drone Strike in Kabul Kills Top Qaeda Leader, Ayman al-Zawahri - NYT, 1 Aug 2022
After the death of Osama bin Laden, al-Zawahri took over the leadership of Al Qaeda. President Biden addressed the nation on Monday night, saying, "Justice has been delivered, and this terrorist leader is no more."
An American drone strike killed Ayman al-Zawahri, a key plotter of the Sept. 11, 2001, terrorist attacks who took over as the leader of Al Qaeda after Osama bin Laden's death, at an urban safe house in Afghanistan, President Biden announced on Monday night.
The early-morning strike in the heart of downtown Kabul over the weekend capped a 21-year manhunt for an Egyptian radical who more than anyone besides Bin Laden was deemed responsible for the deadliest foreign attack on the United States in modern times and never gave up targeting Americans.
Article here
ALSO See: "U.S. Kills Al-Qaeda Leader Ayman al-Zawahiri with Drone Strike in Afghanistan" - Soufan, 2 Aug 2022

Reflections on the Death of Ayman al-Zawahiri - John McLaughlin/CIA in Lawfare, 1 Aug 2022
President Biden is right this evening to emphasize the importance of delivering justice to Ayman al-Zawahiri. It is clear that this was the result of months of patient intelligence work and the ability to act on that with extraordinary precision.
Zawahiri had great credibility in the jihadi movement going back to his opposition to the Egyptian government years ago. He contributed a strategic perspective to complement bin Laden's charisma (which Zawahiri lacked).
John McLaughlin served as acting Director of Central Intelligence and Deputy Director of Central Intelligence during the George W. Bush presidency, after a career as an analyst, manager, and executive in the CIA.
Comments continue here
ALSO See: "Who was Ayman al-Zawahri? Where does his death leave al-Qaida and what does it say about US counterterrorism?" - Conversation, 2 Aug 2022

Pelosi Arrives in Taiwan Vowing U.S. Commitment; China Enraged - Reuters, 2 Aug 2022
U.S. House of Representatives Speaker Nancy Pelosi arrived in Taiwan late on Tuesday on a trip she said shows an unwavering American commitment to the Chinese-claimed self-ruled island, but China condemned the highest-level U.S. visit in 25 years as a threat to peace and stability in the Taiwan Strait.
Pelosi and the rest of her delegation [began]... a visit that risks pushing U.S.-Chinese relations to a new low. They were greeted by Taiwan's foreign minister, Joseph Wu, and Sandra Oudkirk, the top U.S. representative in Taiwan.
Other points: Chinese warplanes buzz Taiwan Strait dividing line... Outraged China plans "targeted military operations" ... White House does not want a crisis.
Article continues
ALSO See: "Pelosi's Taiwan Visit Has Echoes of 1996 Crisis" - Axios, 2 Aug 2022

The Next Taiwan Strait Crisis Has Arrived - National Interest, 2 Aug 2022
Where we go from here will depend on whether there is still room for mutual understanding between Washington, Beijing, and Taipei. The Taiwan Strait Crisis of 2022 has begun. It is not yet clear how it will unfold, or when and how it will abate. What is clear is that it was wholly avoidable. And it probably will deepen the gulf in the U.S.-China relationship, which was sorely in need of efforts to arrest the downward spiral.
Whether Speaker of the House Nancy Pelosi should be visiting Taiwan is now a moot point. But it nonetheless matters that the visit was never going to achieve anything of positive substance, at least nothing worth the risks. As scholar Shelley Rigger, one of the leading American experts on and supporters of Taiwan, said: "I'm begging someone to explain to me how Nancy Pelosi going to Taiwan right now makes Taiwan safer. We have an obligation to our partner to consider whether its security is enhanced or diminished by the actions we take." Yet it appears obvious that Pelosi's decision to visit was driven primarily by domestic politics, as was President Biden's apparent unwillingness to dissuade Pelosi from making the trip. If any potential strategic consequences were considered, they appear to have been outweighed by political considerations.
Article here

Why Nancy Pelosi's Visit to Taiwan Puts the White House in Delicate Straits of Diplomacy with China - The Conversation, 2 Aug 2022
U.S. House Speaker Nancy Pelosi arrived in Taiwan on Aug. 2, 2022 – a highly controversial trip that has been strongly opposed by China.
Such is the sensitivity over the island's status that even before Pelosi's plane touched down in the capital of Taipei, mere reports of the proposed trip prompted a warning by China of "serious consequences." In the hours before she set foot on the island, Chinese fighter jets flew close to the median line separating Taiwan and China, while Chinese foreign minister Wang Yi commented that U.S. politicians who "play with fire" on Taiwan would "come to no good end."
For its part, the U.S. has distanced itself from the visit. Before the trip President Joe Biden said it was "not a good idea."
Opinion continues here

WARNING: China Poised to Invade Taiwan's Offshore Islands - Gateway Pundit, 2 Aug 2022
Quemoy and Matsu, officially known as the Kinmen and Lienchiang Counties respectively, are groups of islands located directly off the coast of mainland Communist China, but are under the administration of the Republic of China, Taiwan. Quemoy and Matsu are not fortified, making their capture by the People's Liberation Army an easy, but highly symbolic victory. n the Second Taiwan Strait Crisis, also called the 1958 Taiwan Strait Crisis, the People's Republic of China shelled the islands of Quemoy and Matsu Islands in part to probe the extent of the United States' defense of Taiwan's territory.During the 1960 Presidential campaign between Democrat John F. Kennedy and Republican Richard M. Nixon, the defense of Taiwan, as represented by Quemoy and Matsu, became a major issue during three of their debates.
According to recent reports, footage uploaded by civilians in China shows large military movements of troops and equipment as Speaker of the House Nancy Pelosi is expected to arrive in Taiwan.
Opinion continues here

UN Chief Warns World Is One Step from 'Nuclear Annihilation' - APNews, 2 Aug 2022
The United Nations chief warned Monday that "humanity is just one misunderstanding, one miscalculation away from nuclear annihilation," citing the war in Ukraine, nuclear threats in Asia and the Middle East and many other factors.
Secretary-General Antonio Guterres gave the dire warning at the opening of the long-delayed high-level meeting to review the landmark 50-year-old treaty aimed at preventing the spread of nuclear weapons and eventually achieving a nuclear-free world.
The danger of increasing nuclear threats and a nuclear catastrophe was also raised by the United States, Japan, Germany, the U.N. nuclear chief and many other opening speakers at the meeting to review progress and agree to future steps to implement the Nuclear Nonproliferation Treaty, known as the NPT.
Article here

The U.S. and Russia Need to Start Talking Before It's Too Late - RAND Corp Opinions in NYT, 27 July 2022
In the five months since Russia launched its war in Ukraine, the United States has pledged about $24 billion in military aid to Ukraine. That's more than four times Ukraine's 2021 defense budget. America's partners in Europe and beyond have pledged an additional $12 billion, according to the Kiel Institute for the World Economy.
And yet these tens of billions still fall short of the Ukrainian government's wish list for weapons, which President Volodymyr Zelensky's government announced last month. This divergence between what Ukraine wants and what its Western partners are prepared to give reflects the reality that Western leaders are pulled in two directions. They are committed to helping Ukraine defend itself against Russia's aggression, but they are also trying to prevent the conflict from escalating into a major power war.
But escalation, though incremental and thus far contained in Ukraine, is already underway. The West is providing more and more powerful weapons, and Russia is unleashing more and more death and destruction. For as long as both Russia and the West are determined to prevail over the other in Ukraine and prepared to devote their deep reserves of weapons to achieve that goal, further escalation seems almost preordained.
Opinion here

The West Should Not Trust Ukrainian Spy Agencies. Neither Should Ukrainians - IntelNews, 28 July 2022
On Sunday, 17 July, the Ukrainian administration of President Volodymyr Zelenskiy announced the most extensive shake-up of the nation's security leadership since the Russian military invasion. Two key members of Zelenskiy's inner circle, Ukraine's Prosecutor General Iryna Venediktova and domestic security chief Ivan Bakanov, were summarily fired. Venediktova was the public face of Kyiv's war crimes campaign, which was launched in March in response to the Russian invasion. Bakanov, a childhood friend of Zelenskiy, had headed the Ukrainian Security Service (SBU) since 2019.
In a subsequent video statement, Zelenskiy said he fired the two officials after he was informed that at least 60 employees of the SBU and the Prosecutor General's office had defected to the Russians in eastern Ukraine.
Article here

Using Nuclear Reactors for Cover, Russians Lob Rockets at Ukrainians - NYT, 1 Aug 2022
Russia has turned Europe's largest nuclear power plant into a fortress, stymying Ukraine's forces and unnerving locals who fear both shelling and a radiation leak. Along most of the front line in Russia's war in Ukraine, when one side lets loose with an artillery attack, the other shoots back.
But not in Nikopol, a city deep in southern farm country where the Ukrainian military faces a new and vexing obstacle as it prepares for a major counteroffensive: a nuclear power station that the Russian Army has turned into a fortress.
Nikopol, controlled by the Ukrainians, lies on the west bank of the Dnipro River. On the opposite bank sits a gigantic nuclear power plant — Europe's largest — that the Russian Army captured in March. The Russians have been firing from the cover of the Zaporizhzhia station since mid-July, Ukrainian military and civilian officials said, sending rockets over the river at Nikopol and other targets.
Article here

'Soon It Will Be Unrecognisable': Total Climate Meltdown Cannot Be Stopped, Says Expert - Guardian, 30 July 2022
The publication of Bill McGuire's latest book, Hothouse Earth, could not be more timely. Appearing in the shops this week, it will be perused by sweltering customers who have just endured record high temperatures across the UK and now face the prospect of weeks of drought to add to their discomfort.
And this is just the beginning, insists McGuire, who is emeritus professor of geophysical and climate hazards at University College London. As he makes clear in his uncompromising depiction of the coming climatic catastrophe, we have – for far too long – ignored explicit warnings that rising carbon emissions are dangerously heating the Earth. Now we are going to pay the price for our complacence in the form of storms, floods, droughts and heatwaves that will easily surpass current extremes.
The crucial point, he argues, is that there is now no chance of us avoiding a perilous, all-pervasive climate breakdown. We have passed the point of no return ...
Article here

---
Section II - IC PODCASTS, COMMENTARY, BLOG UPDATES
Spies, Lies, and Algorithms — Best Of: Stanford Professor and Author Amy Zegart — interviews by Former Acting D/CIA Mike Morell


Intelligence Matters: A CBS News original national security podcast is hosted by former CIA acting director and CBS News national security contributor Michael Morell. The most recent podcasts/interview is:
July 27 | Best Of: Stanford Professor and Author Amy Zegart - Originally released 22 February.
In this "Best of" episode while Mike takes a well-deserved summer break, Michael Morell speaks with Amy Zegart, the Morris Arnold and Nona Jean Cox Senior Fellow at the Hoover Institution and Professor of Political Science at Stanford University about her new book, "Spies, Lies and Algorithms: The History and Future of American Intelligence." Morell and Zegart discuss the impact of emerging technologies on intelligence collection and analysis, both of which, Zegart says, have been fundamentally changed by developments like artificial intelligence, quantum computing, and commercial satellite imagery. Zegart also outlines the five "mores" - more threats, more speed, more data, more customers and more competitors - that she says have made the work of intelligence newly challenging.

Other recent "Intelligence Matters" podcasts to stream or download:
July 20 | Psychiatrist Kenneth Dekleva on Profiling World Leaders
July 13 | Making Fun of Spies: Former CIA Officer and Satirist Alex Finley
July 6 | German Marshall Fund President Heather Conley on Russia's "Strategic Conservatism"
June 29 | Former Ambassador Peter Wittig on Foreign Perceptions of the U.S.
June 22 | Strategic Opportunities and Challenges in Latin America: Pedro Burelli
June 15 | China's Path and Xi's Political Future: Expert Chris Johnson
June 08 | Big Tech, Regulation & National Security: Klon Kitchen & Jamil Jaffer
More about Intelligence Matters by Michael Morell here. Podcasts also available here.
---
Dusty Old Industrial Policy Gets Dusted Off*... - Stewart Baker, Colleagues, Guests at Steptoe Cyberblog
Cyberblog by Steptoe & Johnson LLP — By Stewart Baker [Chairman, AFIO]
Episode 418: Dusty Old Industrial Policy Gets Dusted Off* released 25 July 2022
Asterisk refers to an obscure Rhode Island tribute to the Industrial Trust Building that was known to a generation of children as the "Dusty Old Trust" building until a new generation christened it the "Superman Building." Picture provided at podcast link.
Topics include: As election approaches, the race is on to pass big bills into law. One seeks to drop $52 bil and pile of tax breaks on semiconductor industry to shore up U.S. chipmaking to counter dependency on Chinese. Has bipartisan consensus. Driving this is recent discovery of China's months of secret fabrication of 7-nm chips, something U.S. producers have yet to do.
A serious national security challenge. Listen to learn how serious, in what ways, and why this is an urgent matter to fix. ... TikTok's owner ByteDance is spending $8 million/year on U.S. lobbying which closely matches Google's lobbying costs. ... Why hasn't USG approved extra $3 billion to fund "rip and replace" for Chinese telecom gear? See reports (in this issue of WINs and discussed in this podcast) that lowpriced Chinese telecom sales in US went to service America's nuclear missile locations! The Obama administration paid these rural US carriers to install the Chinese equipment (part of 2009 stimulus law). But should we now pay again for their need to replace all of it?
The House Energy and Commerce Committee's progress on federal data privacy bill. Is it doomed? Some in podcast hope that's the outcome. Bill intends to impose "disparate impact" quotas for race, color, religion, national origin, sex, and disability on every algorithm that processes personal data: amounts to transformative social engineering project in one section (208) of the "privacy" bill. Needs serious debate. ... Russian information warfare hacked Ukrainian radio broadcast to spread fake news about Zelensky's health.
YouTube's new policy on removing "misinformation" related to abortion, like so many Silicon Valley speech suppression schemes, starts out sounding plausible yet ends in political correctness. ... DoJ's success in seizing cryptocurrency from hackers and ransomware gangs!
Twitter worker arrested for spying on behalf of Saudi Arabia is going to trial. ... UK's GCHQ cryptoskeptics ponder how end-to-end encryption can still provide child safety? ... More topics covered. Article and podcast here
Some Prior Conversations:
Episode 418: Dusty Old Industrial Policy Gets Dusted Off*
Episode 417: "Cybersecurity's First Crash Report"
Episode 416: "The First Thing We Do, Let's Hack All the Lawyers"
Episode 415: "And the Prize for Most Lawyer-Whipped Cyberforce on the Planet Goes to …"
Episode 414: A Small Door and Too Many Fat Men: Congress's Tech Agenda
Episode 413: Is This Podcast Sentient?
Episode 412: Privacy and the Press: Interviewing Amy Gajda
---
Precision US Weapons Crucial/Effective in War against Russian Aggression - Latest Insights from Jack Devine of Arkin Group
The Arkin Group's July 28 "In Other News" letter to private clients by former CIA Deputy Director, Operations... Officer Jack Devine features...
The effectiveness of high-precision weapons for Ukraine has shown the importance of continuing Western support to the war effort against Russian aggression. In the ongoing battle between Ukraine and Russia, American-made High Mobility Artillery Rocket Systems ("HIMARS") are proving to be a game changer given the significance of precision weaponry on the urban battlefield. Honed during years of fighting in Iraq, HIMARS are designed for precision strikes in urban environments. Since their introduction in Ukraine, their range and accuracy have forced the Russian military to move ammunition and supply depots further from the fighting, resulting in logistical issues. HIMARS were reportedly used last week to strategically target a key bridge in southern Ukraine's occupied Kherson to prevent the Russian military from using that bridge to resupply increasingly isolated troops and to move additional troops into the area to meet Ukraine's counter-offensive. While Ukraine has relatively few HIMARS, these small, mobile, and accurate missile systems have proven to be effective and are changing the war on the ground as, so far, Russia does not appear to have an answer for them. Other Eastern European countries have taken notice, and Poland, Latvia and Estonia are actively looking to buy hundreds of HIMARS to bolster their own defenses; Lithuania is also expected to make a request... Devine analysis and insights continue here.
Follow link here to read analyses and predictions given to their private clients on the topics from last week. There sometimes is a delay of seven days before the above topics will appear at this link.
---
Russia Having Troubling Finding People to Fight in Ukraine — more from JJ Green/WTOP's "Inside the SCIF"

Inside the SCIF by JJ Green, WTOP - Issue #171, 28 July has details on...Nuclear Threat Higher now than Cold War, UK Official Warns; Russia may send nukes to Belarus; US Says Russian casualties over 75,000 - Half of Russian Troops sent to Ukraine killed or injured; Key judgments - Ukraine could be turning the tide; NK leader wars SK of annihilation in event of preemptive strike; Sr Parliament Member Victim of Spyware; Pelosi's visit to Taiwan triggers flurry of spy activity in Taipei; Hawaii Uncovers SVR Illegals; Dir of Secret Service was to retire but...; Launch of the OSINT Foundation; Update on Paul Whelan; more.


Target USA Podcast 342 is on: Russia having troubling finding people to fight in Ukraine
Yuriy Sak, Advisor to Ukraine's Minister of Defense, details some of the unusual steps the Russian military is taking to find fighters.
In The Hunt podcast: Is the Global Internet Forum to Counter Terrorism living up to its potential?
J.J. Green speaks with Dr. Hans-Jakob Schindler, senior director of the Counter Extremism Project, who says GIFCT, founded by Facebook, Google, Microsoft and Twitter is not doing all it can to make a difference
---
SpyCast Interviews with Andrew Hammond PhD, Historian/Curator, International Spy Museum
"Becoming a Russian Intelligence Officer" – with Janosh Neumann
Janosh Neumann joins Dr. Hammond to discuss life in the FSB. Points featured in podcast: He was born in the Soviet Union to parents in the "business." Jan defected to the US. How you get recruited and trained as a Russian intelligence officer. What it is like to recruit and run agents in Moscow. His take on what he did for the Russian state Reflections. How to connect with anybody. How to make a life-changing and potentially life-ending decision. Episode 550 released 2 Aug 2022
"The Spies Who Came in From the Cold" – with Chris Costa and John Quattrocki at the Pritzker Military Museum & Library in Chicago
Chris Costa and John Quattrocki join Dr Hammond to discuss "Coming in from the Cold War." They both had long illustrious careers in intelligence. Spy Museum Executive Director Chris Costa and AFIO board member/former FBI John Quattrocki sat down for a panel discussion with Dr Hammond. Chris, a former intelligence officer of 34 years with 25 of those in active duty in hot spots such as Panama, Bosnia, Afghanistan, and Iraq. Costa is also a past Special Assistant to the President and Senior Director for Counterterrorism on the NSC. JohnQ retired from the Senior Executive Service (SES - 4) as a Special Agent of the FBI with 19 years of operational experience against the Soviet Union/Russia, the Warsaw Pact, East Asia, Islamic extremist groups, and domestic terrorism. He also served on the NSC as the Director of Counterintelligence Programs. 1-hour Episode 549 released 26 July 2022
---
Section III - BROUGHT TO OUR ATTENTION BY MEMBERS
CIA Director William J. Burns on the passing of Gary Schroen - 1 Aug 2022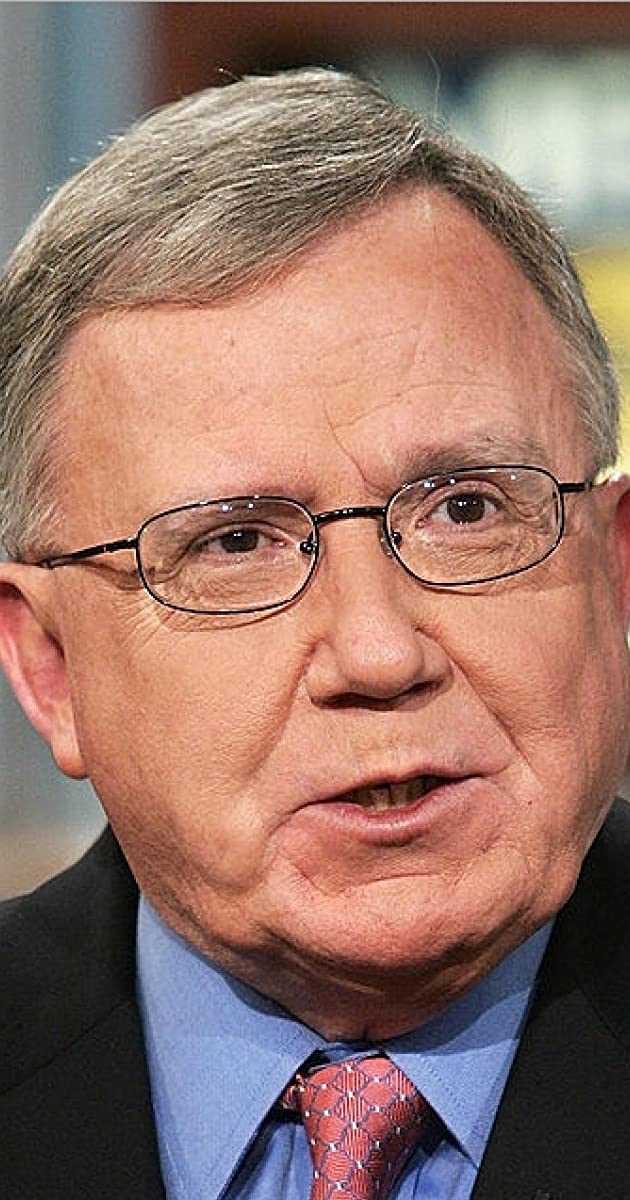 Today, CIA mourns the passing of Gary Schroen, a legend and inspiration to every Agency officer. In Afghanistan more than two decades ago and in every other role he served at CIA, Gary embodied the very best of our organization. We will never forget his unwavering dedication, loyalty, and perseverance to protect and defend our country.
In the aftermath of the September 11, 2001 attacks, Gary delayed his retirement to lead an exceptional team of CIA officers–the first Americans into Afghanistan–on a mission against al-Qa'ida and its Taliban supporters. That mission, Operation JAWBREAKER, will forever stand as a tribute to Gary's courage and leadership. We are fortunate to have the Mi-17 helicopter that Gary and his team used to carry out this daring mission dedicated on CIA's grounds, where it will serve for generations to come as a reminder of Gary's extraordinary place in CIA history.
Gary will be greatly missed, but never forgotten.
Statement here

75 Years Ago — President Truman Creates the Central Intelligence Agency (July 26 1947) - IntelToday, 26 July 2022

"I think it has become necessary to take another look at the purpose and operations of our Central Intelligence Agency. (…) There is something about the way the CIA has been functioning that is casting a shadow over our historic position and I feel that we need to correct it." - Harry Truman (December 22 1963)
On January 22 1946, President Harry S. Truman signed the directive establishing the National Intelligence Authority and the Central Intelligence Group. On July 26 1947, Truman signed the National Security Act which established the Central Intelligence Agency. By 1963, Truman admitted in writing that he was seriously "disturbed by the way the CIA has been diverted from its original assignment."
Additional quotes, pictures, and historical reminiscences here

Couple Who Lived Quietly in Hawaii for Years Were Actually Russian Spies, US Alleges - Hawaii News Now, 27 July 2022
A couple living quietly in Hawaii for years were actually Russian spies, federal agents with the state Department Bureau of Diplomatic Security Service allege.
Walter Glenn Primrose, also known as Bobby Edward Fort, and Gwynn Darle Morrison, aka Julie Lyn Montague, were arrested in a raid Friday morning, HawaiiNewsNow reported.
Government records said the couple assumed the identities of dead babies from Texas in the 1980s, then used those identities to obtain Social Security cards, passports and driver's licenses. Both are charged with identity theft, lying on their passport applications and conspiracy to commit crimes against the United States.
Retired FBI agent Tom Simon, who owns an investigative firm called Simon Worldwide Investigations, believes these are preliminary charges designed to "get these people off the streets and begin negotiating with them and seeing what they know and their willingness to cooperate with the U.S."
Pictures included in the court records show Primrose and Morrison in uniforms that the government said belonged to the KGB, the former Soviet Union spy agency.
The criminal complaint said Primrose fraudulently enlisted in the Coast Guard in 1994.
"The Coast Guard has one foot firmly planted in the world of law enforcement and the second foot in the U.S. military and the intel community," Simon said.
Attorney Kevin O'Grady, a former military prosecutor, said Primrose's security clearance could have provided the Russians with valuable information.
"They engage in counter terrorism and counter drug operations and things like that," he said.
Primrose worked as an avionic electrical technician, serving 22 years before retiring.
"Enough information disclosed publicly can enable the enemy to put pieces together and that can tell the enemy a lot about us," O'Grady said.
Article here
ALSO See: "Hawaii Couple Alleged to Be Russian Spies Using Fake Names Held without Bail" - IntelNews, 1 Aug 2022

Iraq's Sadr Unleashes His Followers to Block a Pro-Iranian Government - Soufan IntelBrief, 1 Aug 2022
The powerful Iraqi Shia cleric Moqtada Al Sadr authorized his followers to storm Iraq's parliament building twice in late July to protest efforts by his pro-Iranian rivals to form a government. Sadr's rivals in the "Coordination Framework" have nominated an ally of former Prime Minister Nuri al-Maliki to be Prime Minister. Leaked comments by Maliki that strongly support Iran-backed militia factions undermined his return to the Prime Minister role. The likely accession of a pro-Iran figure to Iraq's main executive post sets up a potential worst-case scenario for Washington.
Article here

Data Breach of Federal Courts Dates Back to Early 2020; Details of Compromise of Records System Closely Guarded - CPO Magazine, 1 Aug 2022
A breach of an electronic records system used by the US federal courts for filing and case management is being investigated by the Justice Department, which is keeping most of the details of the incident from the public. However, recent testimony from House Judiciary Committee Chair Jerrold Nadler has revealed that the data breach first took place in early 2020 and may have had a window stretching into early 2021.
The US federal courts issued a statement in January 2021 acknowledging a "significant" data breach of its Case Management/Electronic Case Files (CM/ECF) records system, and issuing instructions for highly sensitive documents to be filed by hand on paper until the issue was resolved. A security audit was announced, but details about the incident have been thin ever since.
Article here
ALSO See: "Judiciary Addresses Cybersecurity Breach: Extra Safeguards to Protect Sensitive Court Records" - USCourts Statement, 6 Jan 2021

Taiwan In The Crosshairs – Elections Have Consequences - Faddis/AND, 31 July 2022
"Don't say we didn't warn you!"
That phrase was used repeatedly during a Taiwan Studies in Chinese Academy of Social Sciences forum in China on Friday. It was directed at the United States in regard to Taiwan. The same phrase was used by China prior to its 1962 border war with India and its 1979 war with Vietnam.
On Thursday night, Chinese President Xi Jinping spoke by phone with Joe Biden. During that call he used these words in regard to Taiwan "Public opinion cannot be defied. Those who play with fire will perish by it. It is hoped that the U.S. will be clear-eyed about this." Similar warnings have been coming from the Chinese government for a week.
Opinion continues here

Who Is Collecting Data from Your Car? - The Markup, 27 July 2022
A firehose of sensitive data from your vehicle is flowing to a group of companies you've probably never heard of.
Today's cars are akin to smartphones, with apps connected to the internet that collect huge amounts of data, some of which is highly personal.
Most drivers have no idea what data is being transmitted from their vehicles, let alone who exactly is collecting, analyzing, and sharing that data, and with whom. A recent survey of drivers by the Automotive Industries Association of Canada found that only 28 percent of respondents had a clear understanding of the types of data their vehicle produced, and the same percentage said they had a clear understanding of who had access to that data.
Article here
ALSO See: "Surveillance of Your Car" Schneier on Security, 2 Aug 2022

---
VIDEOS, REPORTS, EXHIBITS, DOCUMENT RELEASES
OSINT - New Group to Promote Open-Source Intelligence, Seen as Vital in Ukraine War - WSJ, 27 July 2022

Social media, satellite images, mobile-phone data can yield as much insight as traditional espionage, but few rules exist. A group of former U.S. national security officials has formed a professional association to promote the tradecraft of open-source intelligence, the analysis of publicly available data that has helped Western powers understand and track Russia's war on Ukraine.
The creation of the Open Source Intelligence Foundation, which was done in consultation with the nation's spy agencies but isn't formally associated with them, seeks to raise the prominence of a field of intelligence-gathering long viewed as less vital to national security priorities than traditional forms of espionage.
Article here

REPORT - Unclassified Assessment on Russian Filtration Camps - NIC via ODNI, 22 July 2022
We assess that many individuals face one of three fates after undergoing filtration. Those who are deemed
non-threatening may be issued documentation and permitted to remain in Russian-occupied areas of Ukraine,
or in some cases forcefully deported to Russia. Others deemed less threatening, but still potentially resistant to
Russian occupation, face forcible deportation to Russia and are subject to additional screening. Those deemed
most threatening during the filtration process, particularly anyone with affiliation to the military or security
services, probably are detained in prisons in eastern Ukraine and Russia, though little is known about their
fates.
"Russian Forces Conducting Detentions and Forced Deportations Through Systematic Filtration Operations" - National Intelligence Council Unclassified Report of 15 June 2022 is available here

VIDEO - FBI's First Female Agents Honored at 50-Year Celebration - FBI, 1 Aug 2022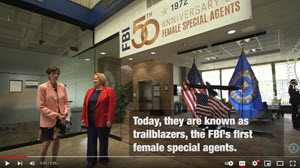 Fifty years after beginning training at the FBI Training Academy to become the FBI's first female special agents, Joanne Pierce Misko and Susan Roley Malone returned to the FBI for an anniversary celebration and reunion.
Video here
ALSO See: "Fifty Years of Female Special Agents" - FBI News, 21 July 2022

VIDEO - DMA - Celebrating 50 Years of the Defense Mapping Agency - NGA, 27 July 2022

We celebrate 50 years since the creation of the Defense Mapping Agency (DMA), a predecessor organization to NGA. Military mapping, charting, and geodesy have a long history. Until the creation of the DMA, the armed services pursued these activities independently, resulting in duplicated effort and unnecessary expense. For these reasons, the President's Blue-Ribbon Defense Panel recommended creating one agency to handle these functions for all the services and other Department of Defense elements - creating the DMA.
Video here

VIDEO - House Intelligence Committee Open Hearing on Commercial Cyber Surveillance - 27 July 2022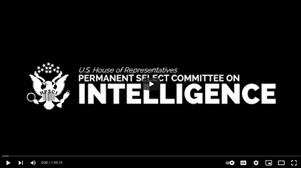 Prerecorded. The House Intelligence Committee held this open hearing on commercial cyber surveillance which was streamed live on 27 Jul 2022 at 10:00 a.m. ET. Video runs 1:35:00.
Video here

EXHIBIT - Honoring the Mission of Project AZORIAN - CIA, 29 July 2022

As CIA marks our 75th anniversary, the Agency recently had the privilege of hosting Sherman Wetmore, a lead engineer on the Glomar Explorer. Glomar was the ship that supported a covert CIA operation to recover a Soviet submarine that sank to the floor of the Pacific Ocean in 1968. CIA recognized the tremendous intelligence potential and embarked on a six-year mission, code-named Project AZORIAN, to recover the vessel and gain insights into Soviet strategic capabilities. AZORIAN, set against the backdrop of the Cold War, was a critical endeavor that married the ingenuity of the CIA with the expertise of private sector engineers.
History and Photos here


---
Section IV - Books, Research Requests, Jobs, Obituaries
Books — Newly Released, Overlooked, Forthcoming
Lost in the Cold War: The Story of Jack Downey, America's Longest-Held POW
by John T. Downey, Thomas J. Christensen, Jack Lee Downey
(Columbia University Press, Aug 2022)
In 1952, John T. "Jack" Downey, a twenty-three-year-old CIA officer from Connecticut, was shot down over Manchuria during the Korean War. The pilots died in the crash, but Downey and his partner Richard "Dick" Fecteau were captured by the Chinese. For the next twenty years, they were tortured, put through show trials, held in solitary confinement, placed in reeducation camps, and toured around China as political pawns. Other prisoners of war came and went, but Downey and Fecteau's release hinged on the United States acknowledging their status as CIA assets. Not until Nixon's visit to China did Sino-American relations thaw enough to secure Fecteau's release in 1971 and Downey's in 1973.
Lost in the Cold War is the never-before-told story of Downey's decades as a prisoner of war and the efforts to bring him home. Downey's lively and gripping memoir-written in secret late in life-interweaves horrors and deprivation with humor and the absurdities of captivity. He recounts his prison experiences: fearful interrogations, pantomime communications with his guards, a 3,000-page overstuffed confession designed to confuse his captors, and posing for "show" photographs for propaganda purposes. Through the eyes of his captors and during his tours around China, Downey watched the Great Leap Forward, the Cultural Revolution, and the drastic transformations of the Mao era. In interspersed chapters, Thomas J. Christensen, an expert on Sino-American relations, explores the international politics of the Cold War and tells the story of how Downey and Fecteau's families, the CIA, the U.S. State Department, and successive presidential administrations worked to secure their release.
Book available here
---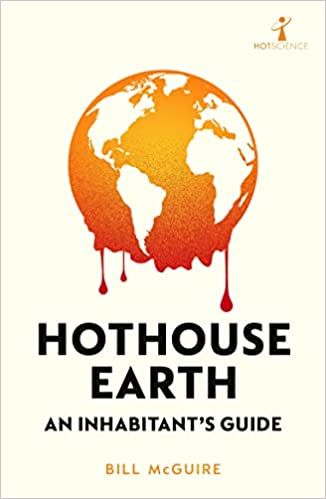 Hothouse Earth: An Inhabitant's Guide
by Bill McGuire
(Icon Books, July 2022)
Hothouse Earth: An Inhabitant's Guide acknowledges that it is now practically impossible to keep this side of the 1.5°C dangerous climate change guardrail. The upshot is that we can no longer dodge the arrival of disastrous, all-pervasive, climate breakdown that will come as a hammer blow to global society and economy.
"Every decisionmaker in government, business and wider society should read this book - and then act as fast as possible to reduce carbon pollution to zero." DR STUART PARKINSON, executive director, Scientists for Global Responsibility
"It is rare indeed, for a top scientist to spell out with blunt honesty the hell that we are heading into. McGuire is one of the very few." —ROGER HALLAM, co-founder of Extinction Rebellion and co-author of "This is Not a Drill: An Extinction Rebellion Handbook"
'It's a paradox but this was one of the most chilling books I've read this year. It's the definitive guide to where we're heading' ANTHONY HOROWITZ

'The Earth is already in a dangerous phase of heating. Many scientists admit privately to actually being "scared" by recent weather extremes. But the public doesn't like pessimism, so we environment journalists hint at future optimism. This book provides a more steely-eyed view on how we can cope with a hothouse world.' - ROGER HARRABIN, former BBC Environment Analyst

'This accessible and authoritative book is a must-read for anyone who still thinks it could be OK to carry on as we are for a little bit longer, or that climate chaos might not affect them or their kids too badly.' MIKE BERNERS-LEE is a professor at Lancaster University, founder of Small World Consultancy and author of "There is No Planet B: A Handbook for the Make or Break Years"

We inhabit a planet in peril. Our once temperate world is locked on course to become a hothouse entirely of our own making.

Book may be ordered here
---
Always Faithful: A Story of the War in Afghanistan, the Fall of Kabul, and the Unshakable Bond Between a Marine and an Interpreter
by Thomas Schueman, Zainullah Zaki
(William Morrow & Company, Aug 2022)
A Marine officer moves heaven and earth to bring his interpreter to the U.S. from Afghanistan. The U.S. Marine motto, Semper fidelis (always faithful), is truly personified by the unlikely friendship between the son of a hippie cop on Chicago's South Side who found his calling as a combat leader in the marines and a Pashtun man from Kunar who worked as a military interpreter who dreamed of a free and modern Afghanistan. In their parallel memoir, each recounts his story before they met, during their service together fighting the Taliban in Helmand province, rebuilding their lives after a very violent tour of duty, and reconnecting to get Zaki out of danger when the Afghan government abruptly collapsed in August 2021. Shedding blood, sweat, and tears on the battlefield and burying comrades together formed a brotherhood between the two men that led to their working zealously together to overcome bureaucratic obstacles in the U.S. and corruption in Afghanistan, culminating in a harrowing journey out of the country for Zaki and his family. This tense and riveting true-life thriller will leave readers with an enduring respect for both men as Schueman and Zaki bring to life America's legacy in Afghanistan and the debt owed to our allies there who risked their lives to support our mission in the hope of a brighter future for their long-beleaguered country. -- Booklist
Book may be ordered here

---
CFP: IAFIE Citadel Conference - "Intelligence Education in a Contested World" - 20-22 October 2022
Call for Proposals — for conference to be held at The Citadel — The Military College of South Carolina which will host the annual IAFIE (International Association for Intelligence Education) conference in Charleston, SC from 20-22 October 2022.
The conference promotes intelligence education and provides an exceptional opportunity for networking among scholars and practitioners from academia, the private sector, and all levels of government. IAFIE also encourages the direct participation of both graduate and undergraduate students.
At this time, IAFIE seeks papers on ways to advance intelligence education in the areas of national security, law enforcement, and the business sector. Panel and paper proposals that speak to the broad conference theme of "Intelligence Education in a Contested World" will be most welcome!
We are interested, but not exclusively, in complete panel proposals, individual paper proposals, and graduate/undergraduate student research as they might relate to current IAFIE Study Groups:
• The Death of Democracy; • Combating the Popularity of False Narratives; • Defining the Proper Role of Structured Analytic Techniques; • What Analysts Need to Know about Probability and Statistics; • Defining Core Competencies for Intelligence Analysts; • Challenges of Competitive and Business Intelligence; • Cyber Challenges: Defining the Domain of Cyberspace.
Please submit your 250-word panel and/or paper proposals (abstract) to Dr. Larry Valero, IAFIE Events Chair at citadelconference@iafie.org by 15 September 2022.
Notification of acceptance of proposals will be provided on a rolling basis.
Full panel proposals should also include the following information: • Panel title; • Abstract; • All presenter names (limited to four), affiliations, and presentation titles; • Panel discussant name and affiliation and; • Panel chair name and affiliation.
Event location: The Citadel, The Military College of South Carolina, Charleston, SC.
For more information on presenting, attending, or sponsoring the conference, please visit the IAFIE conference website or ask questions do so here
CFP on "Domestic Intelligence Organizations in Non-Democratic Regimes" for the International Journal of Intelligence and CounterIntelligence
The resurgence of authoritarianism in the 21st century coincides with transformations in intelligence that offer states greater surveillance capabilities than any other era of human history. This special issue will explore intelligence in non-democratic regimes to elicit insights on how these non-democratic intelligence cultures and practices might harness intelligence in the future compared to how they have in the past. The editors are particularly interested in case studies that focus less on theory and more on history and new evidence, although papers that offer original theoretical concepts are welcome.
Contributions may include, but are not limited to, the following questions and issues:
· The role of new technology in domestic intelligence or surveillance by non-democratic states (including the newly-developed digital authoritarianism practices)
· How ideology shaped domestic intelligence organizations, functions, or operations in non-democratic states
· Single or comparative case studies
· The influence of society, culture, and history on intelligence in non-democratic regimes and vice versa
· The role of individuals as driving forces in non-democratic intelligence structure, organization, and behavior
· The effect of intelligence on minority or underrepresented groups and voices
· The pressure or influence of outside states, including allies, adversaries, or patrons, on intelligence by non-democratic regimes
· Innovations in non-democratic intelligence practices
· Areas of continuity or discontinuity in the transition from a non-democratic to a democratic state
Abstracts are due by 15 August 2022; Manuscripts are due 15 December 2022.
Manuscripts should be between 4,000-8,000 words (including the abstract, an author bio, references, figures, and tables.) All manuscripts should be formatted following the style of the International Journal of Intelligence and CounterIntelligence.
Submissions or questions: Florina Cristiana Matei, cmatei@nps.edu, or Jeff Rogg, jrogg@citadel.edu
Assistant Program Director/ Lecturer or Sr. Lecturer, Security and Intelligence in Washington, DC - Johns Hopkins University
The Johns Hopkins University invites applications for the position of Assistant Program Director in the area of Security and Intelligence. This position will support the MA in Global Security Studies (primary), MS in Intelligence Analysis, and MS in Geospatial Intelligence programs in the Center for Advanced Governmental Studies, within the Krieger School of Arts & Sciences' Advanced Academic Programs Division. Reporting to the Director of the Center for Advanced Governmental Studies and Associate Dean for Graduate & Professional Programs, the Assistant Program Director will contribute to the excellence of the programs and will demonstrate and support ongoing innovation in the curriculums.
The Assistant Program Director will have the following academic and administrative responsibilities: Academic Responsibilities Teach 6 graduate courses per year, including preparation and time spent in the classroom (both on-site in the Washington, DC Center and online), using best practices for teaching, engaging, and mentoring students from diverse backgrounds in the learning process, and responding to student questions Advise students, including both program and research advising Provide input on the curriculums and new course development to ensure the delivery and growth of quality programs Other academic duties normally performed by full-time or regular part-time faculty, such as participating on committees, attending academic events, or contributing to other academic service Administrative Responsibilities Assist with the management of degree concentrations or areas of focus Participate in the adjunct faculty hiring and development processes Assist the Program Directors with administrative tasks, such as planning events and reviewing admission materials Other administrative duties as assigned.
Minimum Qualifications: PhD in political science, international affairs, security studies, intelligence, or other field relevant to the interdisciplinary nature of global security studies; other terminal degrees in these or related fields may be considered 1-3 years of higher education teaching experience online and/or at the graduate level The ability to teach a variety of courses in the global security fields, including research-focused courses Strong organizational skills Excellent oral and written communication skills.
Requirements, Qualifications Sought, and Application Instructions here.
Seeking to hire Cyber Security Consultant with expertise with cross domain Security - Huntsville, AL

The Unit LLC is looking for:
*A professional with work experience in the designing and implementation of a cross domain Multi-Level Security guard.
*A Cyber Security Consultant for a Software team, to better understand the RMF, compliance, and establishing a build, characterized by eMAS; going from a consultant to a regular on the team will be the presented opportunity.
If interested, please contact Lee Baptiste at Info@TheUnitLLC.com for more information.
NOTE: Due to resume phishing concerns, we ask that members NOT send any resumes or background info until you have verified legitimacy of position, firm, and employment offer.
Cybersecurity Faculty Positions Available Nationwide
Cybersecurity faculty, professionals, and master's or Ph.D. Graduates can explore employment opportunities with National Centers of Academic Excellence in Cybersecurity designated institutions through the listings here.
Some of the current positions are: Athens State University - Assistant/Associate Professor of Information Systems/Cybersecurity (Tenure-Track); Champlain College - Assistant/Associate Professor of Cybersecurity; Embry-Riddle Aeronautical University, Prescott Campus - Tenure-Track Assistant or Associate Professor of Cyber Intelligence and Security; Grand Canyon University - Faculty - Computer Science - College of Science, Engineering and Technology; Hagerstown Community College - Faculty, Computer Science, Hagerstown; Kean University - Assistant Professor, Computer Science (Two Positions), Fall 2022; Montreat College - Full-Time Cybersecurity Instructor; Montreat College - Assistant Professor of Cybersecurity; Pace University - Assistant Associate Professor Seidenberg - Cybersecurity; Purdue University Northwest - Assistant Professor - Cybersecurity; Rochester Institute of Technology - Visiting Lecturer in Computing Security' Saint Vincent College - Assistant Professor in Computing and Information Systems tenure track beginning August 2022; The Ohio State University - Director, Institute for Cybersecurity and Digital Trust (ICDT); Trident Technical College - Network Systems Management/Cybersecurity Instructor; University Of Arkansas at Little Rock - Assistant Professor of Cybersecurity; University of South Alabama - Assistant or Associate Professor in Information Technology; University of South Alabama - Assistant or Associate Professor in Computer Science; University of West Florida - Assistant Professor; and Westchester Community College - Instructor of Cybersecurity (Tenure Track).
Explore the listings here.

---
David Fonseca, NSA Branch Chief
David Anthony Fonseca, 80, NSA Branch Chief, died 26 May 2022 in Gaithersburg, MD.
Born in Cambridge, MA, he was raised in Belmont, MA. Growing up in a close-knit community of neighbors, he forged life-long friendships. David graduated from Belmont High School in 1960. Driven from an early age by a deep interest in electronics, he studied electrical engineering, graduating from the Wentworth Institute of Technology, Northeastern University, and the University of Maryland. He was a member of the Eta Kappa Nu and Tau Beta Pi engineering honor societies.
He moved to Laurel, MD where David continued his education and began his career at the National Security Agency. David enjoyed a rewarding NSA career and retired as a Branch Chief in 2002.
In his retirement, David and wife Agnes traveled and were supporters of theater in the DC-Baltimore region.
David is survived by his wife of 54 years, Agnes Claire Fonseca, sons, and other family.
A mass will be held 20 August 2022 at 10 a.m. at St. Mary of the Mills Catholic Church, 114 St. Mary's Place, Laurel, MD.
Gary Schroen, CIA Field Officer in charge of post-9/11 CIA incursion into Afghanistan
Gary Charles Schroen, 80, a CIA Field and Operations Officer who was in charge of the initial CIA incursion into Afghanistan in September 2001 to topple the Taliban regime and to destroy Al-Qaeda, died 1 August 2022.
His death occurred just one day after a U.S. drone strike in Kabul killed Osama bin Laden's successor, Ayman Al Zawahiri.
Schroen worked with the Agency for 35 years, rising from case officer to Deputy Chief, NE Division, Directorate of Operations in 1999, a post he held through 2001. During his career, Schroen served in numerous posts, including Station Chief in Kabul, Afghanistan (but working out of Pakistan) in the late 1980s. From 1992 to 1994, Schroen worked at CIA headquarters in Langley, VA, controlling Iranian operations. Schroen was the COS Islamabad, Pakistan from 1996 until mid-1999. During this period, he directed CIA operations to find and capture Osama bin Laden, and began renewing relationships with the Mujahideen commanders who fought the Soviets in the Soviet–Afghan War.
Schroen's experiences in Afghanistan prior to September 11 were chronicled in Steve Coll's exceptional book, "Ghost Wars: The Secret History of the CIA, Afghanistan, and Bin Laden, From the Soviet Invasion to September 10, 2001." As a result of his experience working with the Northern Alliance during the course of his career, Schroen developed a friendship with Northern Alliance commander General Ahmad Shah Massoud.
Although he planned to retire, Schroen was recalled after the September 11 attacks to lead a CIA team into Afghanistan. The seven-officer team flew into Afghanistan on September 26 and began securing support among the Northern Alliance just days before the arrival of 12-man Special Forces units ODA 555 and ODA 595. He has since written the book First In, recounting his Afghan experiences.
In July 2013, Al-Shabaab claimed via Twitter to have killed Schroen in an attack. Quoting an unnamed U.S. official who said Al-Shabaab's Twitter claims should be taken with "a grain of salt," NBC News reported that Schroen was "alive and well."
Schroen was one of several inspirations for "The Path to 9/11" character CIA Operative "Kirk," who writers claimed was a compilation based on several actual people.
"Today, CIA mourns the passing of Gary Schroen, a legend and inspiration to every Agency officer. In Afghanistan more than two decades ago and in every other role he served at CIA, Gary embodied the very best of our organization. We will never forget his unwavering dedication, loyalty, and perseverance to protect and defend our country," CIA Director William Burns said in a statement. (See full statement in the news section of this edition of the WINs).
"Gary will be greatly missed, but never forgotten," Burns said.
[When a public obituary appears, it will be linked and quoted in a forthcoming edition of the WINs.]
---
AFIO EDUCATIONAL EVENTS IN COMING TWO MONTHS....
Virtual =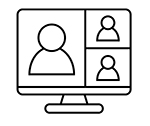 ; In-Person =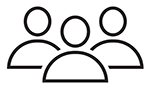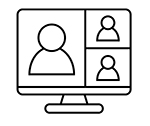 Thursday, 4 August 2022, 7pm CDT - Zoom - AFIO San Antonio TX Chapter (SATXAFIO) Hosts Program on History/Geography of Ukraine-Russia
A short program on the history/geography of Ukraine and Russia. A sad tale of camaraderie gone bad, 'when we gave up all our nuclear weapons you said we would be friends forever! On the first day of your special military activity you destroyed our Antonov AN-225 Myra!'
This program reviews the ethnic history of the two countries and their relationship over several centuries. This is a long term relationship with centuries of resentment. It will provide you a background on the motivations behind the fight and a historical understanding of why the Russians want the "Little Russians" to give them back what they think is part of Mother Russia and why the Ukrainians shout obscenities at the Russians.
Chapter President John Franklin invites you to join this scheduled Zoom meeting.
Please forward to your chapter's/organizations members if you are a visiting chapter or club.
For Zoom Meeting links and passcodes contact John Franklin at satxafio@gmail.com or call him at 210 863-0430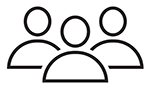 Saturday, 13 August 2022, 11:30 am EDT - Melbourne, FL - AFIO Florida Satellite Chapter Luncheon features Col Stephen Bond discussing "Intelligence in the Panama Operations 1989."
At this in-person luncheon event, the AFIO Florida Satellite Chapter hosts Colonel Stephen Bond, US Army (Retired), who will discuss "Intelligence in the Panama Operation 1989."
Location: The Doubletree Hotel, 1665 N. Route A1A, Indiatlantic/Melbourne, FL 32903. Location here: https://goo.gl/maps/TgvNnqRTdfmk6Sf67
A sit down lunch will be followed by Colonel Bond's presentation. Cost is $35.00 per person.
Inquiries or reservations to Larry Sanford, President, AFIO FSC, at afiofloridasatellitechapter@gmail.com.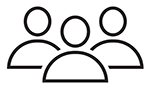 6 October 2022 (Thursday), 11:30am - 2pm - San Francisco, CA - The AFIO Andre LeGallo Chapter hosts Lt. Col. Roger S. Dong. Lt. Col. Dong will be discussing developments in the U.S., Taiwan and China relations.
Speaker: Roger Dong, Lt. Colonel (ret.), United States Air Force Date: Thursday, October 6, 2022
Roger S. Dong is a retired Air Force Lt. Colonel who served in counter-intelligence and human intelligence collection for 28 years throughout Asia. After retirement, he returned as a GS-14 serving as our Defense Attaché in Taiwan from 1995-1999. His interest in modern China continued after his retirement and he has lectured on the Belt and Road Initiative and President Xi Jinping and China and Africa in the past. He is one of the most highly decorated HUMINT officers in the nation recognized by the Secretary of Defense, Director of DIA and Director of CIA for his significant intelligence reporting.
Location: Basque Cultural Center, 599 Railroad Ave, South San Francisco, CA 94080.
11:30am no host cocktail; meeting and luncheon at noon.
RSVP and pre-registration is required. Eventbrite registration link here.
Reservation and pre-payment is required before September 30, 2022. The venue cannot accommodate walk-ins.
Please contact Mariko Kawaguchi, Board Secretary at afiosf@aol.com or Mariko Kawaguchi, c/o AFIO, P.O. Box 117578, Burlingame, CA 94011 for questions.
Friday, 4 November 2022, 10:30am - 2pm EST - Tysons Corner, VA - AFIO National In-Person Winter Luncheon
Hold the date. AFIO will be hosting an in-person speaker luncheon at the DoubleTree Hotel, Tysons Corner.
Full details and registration to follow in coming weeks.
Questions? Email events@afio.com
---
Other Upcoming Events from Advertisers, Corporate Sponsors, and Others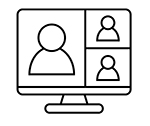 Thursday, 18 August 2022, 1800/6:00 PM EDT - GoToMeeting - NIP Virtual Speaker Event features Vice Admiral Robert "Bob" Sharp, USN (Ret) on "Continuing Evolution of Naval Intelligence"
This Naval Intelligence Professionals May virtual speaker event features Vice Admiral Robert "Bob" Sharp, USN (Ret), Former Director National Geospatial-Intelligence Agency, former Director National Maritime Intelligence-Integration Office, and former Commander of the Office of Naval Intelligence, discussing "The Continuing Evolution of Naval Intelligence -- some personal perspectives from a lifetime in the profession."
FORMAT: Video Conference – GoToMeeting. Please join the meeting from your computer, tablet or smartphone, beginning at 1750/5:50 PM EDT:
Please join my meeting from your computer, tablet or smartphone.
https://meet.goto.com/891638637. You can also dial in using your phone. US: +1 (408) 650-3123; Access Code: 891-638-637.
Get the app now and be ready when your first meeting starts https://meet.goto.com/install
As always, please mute your device/phone. Thanks.
AGENDA: (5 min) Ms. B. Lynn Wright, DDNI (Ret.), NIP Chairman, welcoming remarks and NIP Update, • (~25 min) Guest Speaker VAdm Sharp Remarks (~30 min) Q & A moderated by CAPT (Ret.) Bob Allen.
Please enter your questions in the GoToMeeting chat window or email your questions in advance/during the video conference to: bob_allen36@hotmail.com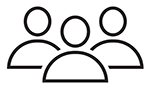 Thursday, 27 October 2022, 4:30 - 6:30 pm - Hanover, MD - Cocktails and Codebreakers Event
Please join the National Cryptologic Foundation (NCF) and the Intelligence and National Security Alliance (INSA) for Cocktails and Codebreakers, a celebration of women in codebreaking.
Pay tribute to the rich history of trailblazing women in cryptology, to include recognizing the United States Postal Service's launch of a Women Cryptologists of WWII stamp.
Fireside Chat: Ms. Jen Easterly, Director, Cybersecurity and Infrastructure Security Agency (CISA) with Mr. Greg Myre, NPR National Security Correspondent, as moderator.
Special Guest Speaker: Mr. Bill Nye will speak about his mother who was a WWII cryptologist with the WAVES.
Where: The Hotel at Arundel Preserve: 7795 Arundel Mills Blvd, Hanover, MD 21076. Google map link for driving directions and location.
More info here
Register here
Questions to R. Diamond at rdiamond@cryptologicfoundation.org
---
ITEMS FOR SALE AT AFIO FOR MEMBERS...including NEW ALL-BLACK SHORT-SLEEVED POLO SHIRT
Now available: Black short-sleeved polo shirts with Embroidered AFIO logo
Show your support for AFIO with our new Black Short-sleeve Polo Shirts. Shirts are shrink and wrinkle resistant of fine cotton with a soft, "well-worn, comfy" yet substantial feel. They feature a detailed embroidered AFIO seal. Get a shirt for yourself and consider as gifts for colleagues, family, and friends. Only $50 each including shipping.
Sizes for (M) men, only; Small, Medium, Large, XL, XXL, and XXXL. $50 per shirt.
You may pay by check or credit card. Complete your order online here or mail an order along with payment to: AFIO, 7600 Leesburg Pike, Ste 470 East, Falls Church, VA 22043-2004. Phone orders at 703-790-0320. Questions? Contact Annette at: annettej@afio.com.
PopSocket for cellphones or tablets
Show your support to AFIO while enjoying the convenience offered by our AFIO Logo PopSocket. The PopSocket is most commonly used as a stand and as a grip for your mobile phone or tablet; handy for taking selfies, watching videos, and for texting. The PopSocket looks like a small button or sticker which, when closed, sticks flat to your mobile device. However, its accordion-like design enables it to pop open for use. The benefits of using a PopSocket make it a must-have accessory for your mobile phone or tablet. It also aids in keeping your phone from slipping off your hand during use, falling, or breaking.
Price: $15. Order this and other store items online here.
---
Caps - Dark Navy with Navy AFIO Logo
An authentic silhouette with the comfort of an unstructured, adjustable fit. Fabric: 100% cotton. Unstructured. Fabric strap closure with adjustable D-clip. Price: $30. Order this and other store items online here.
---
Duffel Bags - Royal Blue and Black with Full Color AFIO Logo This duffel has it all when it comes to value, style and organization.
600 denier polyester canvas with polyester double contrast; D-shaped zippered entry for easy access. Front pocket with hook and loop closure. End mesh pocket Easy-access end pockets. Four durable, protective feet and built-in bottom board for added strength. Web handles with padded grip. Detachable, adjustable shoulder strap.
Dimensions: 11"h x 19.75"w x 9.75"d; Approx. 2,118 cubic inches
Price: $50. Order this and other store items online here.
---
AFIO Mug with color glazed logo. Made in America. Sturdy enough to sit on desk to hold pens, cards, paperclips, and candy.
This handsome large, heavy USA-made ceramic mug is dishwasher-safe with a glazed seal. $35 per mug includes shipping. Order this and other store items online here.
---
Guide to the Study of Intelligence and When Intelligence Made a Difference
"AFIO's Guide to the Study of Intelligence" has sold out in hard-copy.
However, it is available in digital form in its entirety on the AFIO website here.

Also available on the website here are the individual articles of AFIO's history project "When Intelligence Made a Difference" that have been published to date in The Intelligencer journal. More articles will be forthcoming in future editions.
---
Disclaimers and Removal Instructions
Weekly Intelligence Notes (WINs) are commentaries on Intelligence and related national security matters, based on open media sources, selected, interpreted, edited and produced for non-profit educational uses by members and WIN subscribers.
REMOVAL INSTRUCTIONS: We do not wish to add clutter to inboxes. To discontinue receiving the WINs:
a) IF YOU ARE A MEMBER - click here: UNSUBSCRIBE and supply your full name and email address where you receive the WINs. Click SEND, you will be removed from list. If this link doesn't open a blank email, create one on your own and send to afio@afio.com with the words: REMOVE FROM WINs as the subject, and provide your full name and email address where you are currently receiving them.
b) IF YOU ARE NOT A MEMBER, and you received this message, someone forwarded this newsletter to you [contrary to AFIO policies]. Forward to afio@afio.com the entire WIN or message you received and we will remove the sender from our membership and distribution lists. The problem will be solved for both of us.
CONTENTS of this WIN [HTML version recipients - Click title to jump to story or section, Click Article Title to return to Contents. This feature does not work for Plaintext Edition or for some AOL recipients]. If you wish to change to HTML format, let us know at afio@afio.com. The HTML feature also does not work for those who access their e-mail using web mail...however NON-HTML recipients may view the latest edition each week in HTML at this link: https://www.afio.com/pages/currentwin.htm
---
WINs are protected by copyright laws and intellectual property laws, and may not be reproduced or re-sent without specific permission from the Producer. Opinions expressed in the WINs are solely those of the editor's or author's listed with each article. Notices in the WINs about non-AFIO events do not constitute endorsement or recommendation by AFIO. AFIO Members Support the AFIO Mission - sponsor new members! CHECK THE AFIO WEBSITE at www.afio.com for back issues of the WINs, information about AFIO, conference agenda and registrations materials, and membership applications and much more!
(c) 1998 thru 2022. NOTE NEW ADDRESS: AFIO, 7600 Leesburg Pike, Suite 470 East, Falls Church, VA 22043-2004. Voice: (703) 790-0320; Fax: (703) 991-1278; Email: afio@afio.com
---
About AFIO | Membership Renewal | Change of Address | Upcoming Events | Chapter Locations | Corporate/Institutional Memberships | Careers in Intelligence Booklet | Guide to the Study of Intelligence | Intelligencer Journal | Weekly Intelligence Notes | To Make A Donation | AFIO Store | Member-Only Section | Code of Ethics | Home Page
Click here to return to top.
---