---
Section I - INTELLIGENCE HIGHLIGHTS
"What-If" DC War Game Maps Huge Toll of a Future US-China War over Taiwan - Seattle Times, 8 Aug 2022
As China waged extensive military exercises off of Taiwan last week, a group of American defense experts in Washington was focused on their own simulation of an eventual — but for now entirely hypothetical — U.S.-China war over the island.
The unofficial what-if game is being conducted on the fifth floor of an office building not far from the White House, and it posits a U.S. military response to a Chinese invasion in 2026. Even though the participants bring an American perspective, they are finding that a U.S.-Taiwan victory, if there is one, could come at a huge cost.
Article here

The Coming War Over Taiwan - WSJ, 4 Aug 2022
With its global power at a peak and domestic problems mounting, China is likelier than ever before to make good on its threats.
The U.S. is running out of time to prevent a cataclysmic war in the Western Pacific. While the world has been focused on Vladimir Putin's aggression in Ukraine, Xi Jinping appears to be preparing for an even more consequential onslaught against Taiwan. Mr. Xi's China is fueled by a dangerous mix of strength and weakness: Faced with profound economic, demographic and strategic problems, it will be tempted to use its burgeoning military power to transform the existing order while it still has the opportunity.
This peaking-power syndrome—the tendency for rising states to become more aggressive as they become more fearful of impending decline—has caused some of the bloodiest wars in history. Unless the U.S. and its allies act quickly, it could trigger a conflict that would make the war in Ukraine look minor by comparison.
Article here

Blinken Commits U.S. to Defending Philippines against Armed Attacks - NikkeiAsia, 6 Aug 2022
Secretary of State Antony Blinken assured the Philippines on Saturday that the United States would come to its defence if attacked in the South China Sea, seeking to allay concerns about the extent of the U.S. commitment to a mutual defence treaty.
In meetings in Manila dominated by discussion on simmering U.S.-China tensions over the Taiwan visit of U.S. House of Representatives Speaker Nancy Pelosi, Blinken said a 70-year-old defence pact with the Philippines was "ironclad".
"An armed attack on Philippine armed forces, public vessels and aircraft will invoke U.S. mutual defense commitments under that treaty," Blinken told a news conference.
Article here
ALSO See: "Biden Signs Documents of U.S. Support for Sweden, Finland to Join NATO" - Reuters, 9 Aug 2022

Taliban Vowed Not to Harbor Terrorists, yet...The U.S. killed Al Qaeda leader Ayman al-Zawahiri in Kabul - Sheltered by Taliban. What now for the Taliban? - NBC, 2 Aug 2022
The militant group's sheltering of another Al Qaeda leader will hinder its quest for international legitimacy and much-needed aid. The killing of Ayman al-Zawahiri in downtown Kabul was a bitter blow not just to Al Qaeda, but also to the Taliban, whose vow not to harbor dangerous international terrorists has been exposed just short of a year after the militant group returned to power in Afghanistan.
Zawahiri, who went from being a young doctor in Cairo to becoming Al Qaeda leader, Osama Bin Laden's former deputy and one of the masterminds of the terrorist attacks of Sept. 11, 2001, was killed in a U.S. drone strike over the weekend. He was living with his family in a Taliban-supported safe house in an upscale neighborhood in the Afghan capital at the time of the strike.
Secretary of State Antony Blinken called his presence there a gross violation of a 2020 deal in which the Taliban promised the United States not to allow terror groups to use Afghan soil to threaten the security of America and its allies.
Article here

Israeli Spy Network Caught in Iran, Local Media Claim - JPost, 23 July 2022
The alleged network, which was in direct contact with the Mossad, planned to carry out "unprecedented acts of sabotage and terrorist operations" in Iran. An Israeli spy network operating in Iran was captured by Islamic Revolutionary Guard Corps intelligence, Iranian state-owned Tasnim reported on Saturday evening citing the Islamic Republic's Information Ministry.
The network, which was in direct contact with the Mossad, planned to carry out "unprecedented acts of sabotage and terrorist operations" in Iran, the report claimed.
Article here

"The Russian Government Wants To See Me Dead" - The First Interview with the Panama Papers Whistleblower - Der Spiegel, 22 July 2022
The revelations about offshore firms brought to light by the source behind the Panama Papers toppled government leaders and spawned thousands of investigations. Here, for the first time, "John Doe" speaks about their fears for their life and their disappointment with the German government.
DER SPIEGEL: You stayed silent for six years. Haven't you been tempted to reveal that it was you who made the secret offshore dealings of heads of states and heads of governments, drug cartels and criminals public?
Doe: I have often wrestled, as I think many people do, with issues of being credited for my work. Fame was never part of the equation. At that stage, the only concern was staying alive long enough for someone to tell the story. Making the decision to compile the data available to me at Mossack Fonseca took days and felt like looking down the barrel of a loaded gun, but ultimately, I had to do it.
DER SPIEGEL: You reached out to the German daily Süddeutsche Zeitung, which initiated a collaboration of more than 400 journalists, coordinated by the International Consortium of Investigative Journalists (ICIJ). When you reached out to us, what did you have in mind?
Interview continues here

Surveillance of Opposition Leader Was 'Unacceptable': Greek PM - France24, 8 Aug 2022
Greek Prime Minister Kyriakos Mitsotakis acknowledged Monday that the intelligence service's surveillance of the head of the socialist opposition's mobile phone was "politically unacceptable".
Speaking in a televised address three days after two key members of his conservative government resigned over the affair, he said the surveillance had been approved by supreme court prosecutors. But, he added: "It was a mistake."
Opposition politicians however said the prime minister's statement still did not explain why the surveillance had been started in the first place -- or who else had been targeted.
The scandal reignited on July 26 when Nikos Androulakis, leader of the opposition Socialists, told journalists about the attempted surveillance via spyware Predator, having filed a legal complaint.
Article here

Senior FSB Commander Becomes Latest Russian Colonel to Die in Ukraine as Furious Putin 'Sacks SIX Generals' over Poor Performance - MailOnline, 8 Aug 2022
A senior FSB commander has become the latest Russian colonel to be killed in Ukraine, amid reports Vladimir Putin has sacked six generals over poor performance.
Lieutenant-Colonel Nikolay Gorban, 36, led elite Spetsnaz special forces troops into battle was killed 'somewhere in Ukraine on August 2', local media has reported.
Meanwhile, British intelligence says Putin has fired six of his generals over failings which has seen his invasion stall and military suffer astonishing casualties.
Article here
ALSO See: "Putin Loses His 100th Colonel as US Says 80,000 Russian Troops Have Been Either Killed or Wounded during Invasion of Ukraine" - MailOnline, 9 Aug 2022

CIA-JSOC Convergence Impedes Covert Action Oversight, Researcher Warns - IntelNews, 8 Aug 2022
A growing convergence between the CIA and the United States military has been one of the most notable changes in American intelligence after 9/11. Some argue that the resulting overlap between the CIA and the military, in both capabilities and operations, has altered their character —perhaps permanently. The CIA has become more involved than ever before in lethal operations, while the military has embraced intelligence work with unprecedented intensity.
Today, more than two decades after 9/11, joint activities between the CIA and the Joint Special Operations Command (JSOC) have become customary.
Article here
ALSO See: "Book Synopsis: The Way of the Knife" - Just Security

Fighting between Israel and Gaza Militants Flares Anew - IntelBrief/Soufan, 9 Aug 2022
Fighting between Israel and militants based in the Gaza Strip flared anew in early August. This latest bout of fighting comes fifteen months after an eleven-day conflict between Israel and Hamas, the Islamist Palestinian group that exercises de-facto control over Gaza, though the territory has been blockaded by Israel for fifteen years. The latest fighting erupted after Israel conducted an airstrike that killed a senior commander of Palestine Islamic Jihad (PIJ), a militant group that is far smaller than Hamas and much more closely aligned with Tehran. Moreover, in contrast to Hamas, PIJ does not exercise governing authority in Gaza and does not recognize itself as duty-bound to protect civilians or the Gaza economy. Israel said it acted against the militant group because of concrete threats of an imminent attack, following days of tension resulting from Israel's arrest of a senior PIJ member in the occupied West Bank. On August 7, as exchanges of air strikes and rocket fire expanded, Israel said it killed a second senior PIJ commander in a crowded Gaza refugee camp.
Article here

Nancy Pelosi's Taiwan Trip Has Intensified the US and China's Chips Showdown - Fortune, 7 Aug 2022
Now the World's Chipmakers May Be Forced to Pick a Side. Pelosi's politically-charged Taiwan tour ignited Beijing's fury. China, which considers Taiwan to be a breakaway territory, denounced Pelosi's visit as "extremely dangerous" to geopolitical stability. Following Pelosi's visit, Beijing conducted its largest-ever military drills near Taiwan, encircling the island with live rocket and ballistic-missile fire. On Friday, China announced that it's halting cooperation and dialogue with the U.S. on issues from climate to cross-border crime prevention, illustrating that Beijing is intent on pushing back against the U.S. on what it views as interference in Chinese affairs.
But perhaps most importantly for the business world, the recent events have intensified the growing Sino-American showdown in the global economy's most vital sector: semiconductor chips.
Article here
ALSO See: "China Cuts Off Vital US Contacts over Pelosi Taiwan Visit" - APNews, 5 Aug 2022

Ukraine Says It Caught Two Spies Who Helped Destroy Infrastructure in Mykolaiv - Reuters, 6 Aug 2022
Ukraine's State Security Service (SBU) detained two men it accused of being Russian intelligence agents responsible for identifying targets for Russian missile strikes that wrecked shipbulding infrastructure in the southern port city of Mykolaiv, the agency said on Saturday.
The two men "collected and transmitted intelligence to the enemy about important infrastructure facilities, fuel depots, the deployment and movement of personnel and equipment of (Ukraine's) Armed Forces," the SBU said in a post on messaging app Telegram.
Article here

---
Section II - IC PODCASTS, COMMENTARY, BLOG UPDATES
Battlefield Lessons for Ukraine, Taiwan: Former Diplomat Eric Edelman — interviews by Former Acting D/CIA Mike Morell


Intelligence Matters: A CBS News original national security podcast is hosted by former CIA acting director and CBS News national security contributor Michael Morell. The most recent podcasts/interview is:
Aug 03 | Battlefield Lessons for Ukraine, Taiwan: Former Diplomat Eric Edelman
In this episode of Intelligence Matters, host Michael Morell speaks with Eric Edelman, former U.S. Ambassador to Turkey and Finland and Under Secretary of Defense for Policy, about the ongoing conflict in Ukraine and likely lessons being drawn about the West's response and the nature of the battle by the People's Republic of China. Edelman and Morell discuss a range of possible future scenarios for the war in Ukraine, exploring its military, economic and diplomatic dimensions for both Kyiv and Moscow. Edelman also offers insights into how the conflict may inform China's approach to coercive or forceful reunification with Taiwan.

Other recent "Intelligence Matters" podcasts to stream or download:
July 27 | Best Of: Stanford Professor and Author Amy Zegart
July 20 | Psychiatrist Kenneth Dekleva on Profiling World Leaders
July 13 | Making Fun of Spies: Former CIA Officer and Satirist Alex Finley
July 06 | German Marshall Fund President Heather Conley on Russia's "Strategic Conservatism"
June 29 | Former Ambassador Peter Wittig on Foreign Perceptions of the U.S.
June 22 | Strategic Opportunities and Challenges in Latin America: Pedro Burelli
June 15 | China's Path and Xi's Political Future: Expert Chris Johnson
June 08 | Big Tech, Regulation & National Security: Klon Kitchen & Jamil Jaffer
More about Intelligence Matters by Michael Morell here. Podcasts also available here.
---
Imminent Collision of Russian-Ukraine Forces in Kherson - Latest Insights from Jack Devine of Arkin Group
The Arkin Group's August 4 "In Other News" letter to private clients by former CIA Deputy Director, Operations... Officer Jack Devine features...
Yemen Truce Extended
First Ukrainian Grain Shipment
Counteroffensive in Southern Ukraine
... Devine analysis and insights continue here.
Follow link here to read analyses and predictions given to their private clients on the topics from last week. There sometimes is a delay of seven days before the above topics will appear at this link.
---
Another Chernobyl? Russians Fire Weapons from Europe's biggest Nuclear Power Plant — more from JJ Green/WTOP's "Inside the SCIF"

Inside the SCIF by JJ Green, WTOP - Issue #172, 4 Aug has details on...Monkeypox Health Emergency; Brittney Griner Sentenced 9-Years in Russia for Drug Trafficking; Ukraine War - Boastful Anti-Ukraine Female Russian Commander killed in missile strike; Another Chernobyl? Russians Fire Weapons from Europe's biggest Nuclear Power Plant; FBI Director Wray's address to Senate Judiciary Committee; NK's UN mission lambasts U.S. over Nuke Program Condemnations; Difficulty of the ex-IRA Informers legacy post-conflict; J6 text messages missing - most were wiped; Saga of Hawaii Illegals in KGB Garb Changes in Court Hearing; Secret US Missile Kills Only Terrorists...not nearby Civilians. How does it do that?; Update on Paul Whelan; more.


Target USA Podcast 343 is on: Ayman Al Zawahiri killed in a US drone strike
John Kirby, National Security Council Spokesman, and Dr. Hans-Jakob Schindler, Sr. Director of the Counter Extremism Project and Shawn Turner, former Communications Director for the Director of National Intelligence, discuss what happened, how it happened and what it means.
In The Hunt podcast: Is the Global Internet Forum to Counter Terrorism living up to its potential?
J.J. Green speaks with Dr. Hans-Jakob Schindler, senior director of the Counter Extremism Project, who says the strike was a "counterterrorism coup on many levels."
---
Section III - BROUGHT TO OUR ATTENTION BY MEMBERS
Reflections on the U.S. Embassy Bombings in Kenya and Tanzania - AFSA, Aug 2022
On the 20th anniversary of the terrorist attack on two U.S. embassies, American, Kenyan and Tanzanian survivors reflect on that seminal event and its aftermath.
Editor's Note: In honor and commemoration of the 20th anniversary of the Aug. 7, 1998, East Africa embassy bombings in Nairobi and Dar es Salaam, we asked American, Kenyan and Tanzanian survivors to reflect on that seminal event and its aftermath, and to share thoughts on carrying on after tragedy.
With guidance from Ambassadors (ret.) Prudence Bushnell and John Lange, we posed a set of questions to as many embassy staff and family member survivors as could be found through their informal networks:
• When the attack occurred, I was (where, when, what happened); • The Aug. 7 bombings most affected me (my family and colleagues) in the following ways; • This is what helped as I created a new normal for my life; • Given what I have learned, I would like to pass on the following advice for those who may become survivors and helpers in the future.
Some chose to fill in those blanks; others chose a different format. What follows is a compilation of the responses. (Light editing and some trimming of text was done as needed.)
Each author's name is followed by the position he or she held at the time of the bombing.
Reminiscences here

Dutch Intelligence Services Easily Recruiting Spies Due to Tensions with Russia, China - NLTimes, 4 Aug 2022
The increasingly grim relations with Russia and China are making it easier for the Dutch intelligence services to recruit new spies - even despite the staff shortages in the labor market, De Telegraaf reports.
IT specialists are in high demand throughout the Netherlands. But over the past months, general intelligence service AIVD and military intelligence service MIVD received more applications from this field for their masterclass than they could allow.
"In the past few months, the importance of national security has become very painfully clear," Simone Smit, deputy director of the AIVD, said at the Summer School the services are holding to recruit young cyber talent.
Article here

Desperate Putin 'Is Considering Turning to Kim Jong Un for Help in Ukraine and Offering Energy and Grain in Return for 100,000 Soldiers', Russian Reports Claim - MailOnline, 5 Aug 2022
A desperate Vladimir Putin is considering turning to North Korean dictator Kim Jong Un for help in his invasion of Ukraine, and is willing to offer energy and grain in return for 100,000 soldiers, according to reports in Russia.
North Korea has made it clear through 'diplomatic channels' that as well as providing builders to repair war damage, it is ready to supply a vast fighting force in an attempt to tip the balance in Moscow's favour, reported Regnum news agency.
They would be deployed to the forces of the separatist pro-Putin Donetsk People's Republic [DPR] and Luhansk People's Republic [LPR], both of which Kim has recently recognised as independent countries.
Article here
Iran Captures Spy Ring Backed By Israel - IsraelUnwired, 24 July 2022
Iran appears to have dealt a major set back to Israel by capturing a spy-ring supposedly responsible for a series of high level attacks against Iranian Revolutionary Guards personnel and nuclear scientists. The spy ring was said to enter Iran by way of Kurdistan and supplied with weapons and intelligence by Israel. Western Iran has a high Kurdish population. This population borders the Kurdish region in Northern Iraq. The border between both areas is very porous with many Kurds going back and forth.
Article here

Father was Former MI5 -- Spies, Blackadder and Nobel Prizes – the Incredible Family of Olivia Newton-John - MailOnline, 9 Aug 2022
Star's father was an MI5 agent and Bletchley Park codebreaker, her grandfather was a world-renowned physicist... and Ben Elton was her cousin. Olivia Newton-John, who died yesterday aged 73, rose to fame playing Sandy in the 1978 movie Grease.
But while her story is one of glitz, glamour and international stardom, her father, Brinley, or 'Brin', spent much of his life in the shadows. As an MI5 agent and Bletchley Park codebreaker, then an acclaimed educator, Brin's career could not have been any more different from his daughter's, but it was in many ways just as remarkable.
... Her grandfather was the renowned Jewish German physicist Dr Max Born, who was forced to flee to England after the Nazis came to power in 1933. He ended up teaching at the University of Edinburgh for twenty years before returning back to Germany. In 1954, Born was awarded the Nobel prize in physics for his 'Born Rule', a foundational theory of quantum mechanics.
His son and Olivia's cousin, Gustav Born, was a leading pharmacologist, who was among the first allied personnel to witness the medical aftermath of the atomic bomb on Hiroshima in 1945.
Article here

China Tested Biden. And He Blinked. - SultanKnish, 4 Aug 2022
If you believe the Biden administration and its media allies, members of congress visiting Taiwan is a shocking and unprecedented event. Except that Senator Tammy Duckworth visited Taiwan in May. Senator Richard Burr, Robert Menendez, Lindsey Graham, Ben Sasse and Robert Portman came in April. Along with Rep. Ronny Jackson.
Senator Dan Sullivan and Chris Coons flew over last summer. In the fall, Rep. Nancy Mace, Sarah Jacobs, Mark Takano, Elissa Slotkin and Colin Allred saw the sights.
Thanks in part to the Taiwan Travel Act, which passed with no opposition and was signed by President Trump in 2018, Taiwan is Grand Central Station for congressional delegations.
Article here

---
VIDEOS, REPORTS, EXHIBITS, DOCUMENT RELEASES
VIDEO - "Afghanistan Undercover" - Frontline/PBS, 9 Aug 2022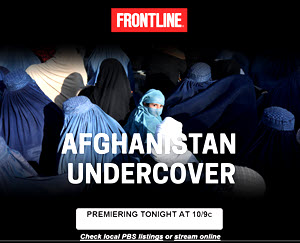 An undercover investigation into the Taliban's crackdown on women in Afghanistan. FRONTLINE correspondent Ramita Navai (Iraq Uncovered, Syria Undercover) finds women who are being punished by the regime and confronts Taliban officials.
Navai reveals the harsh realities of life for women under the Taliban's rule — meeting a group of female lawyers forbidden from working, riding along with an underground network of female activists who go on dangerous rescue missions and secretly filming in a jail where women are being held by the Taliban without trial or charge.
Documentary starts TONIGHT 9 August. Links to view online and PBS Stations here

ALSO See: "The War In Afghanistan Cost America $300 Million Per Day For 20 Years, With Big Bills Yet To Come" - Forbes, 16 Aug 2021
In the 20 years since September 11, 2001, the United States has spent more than $2 trillion on the war in Afghanistan. That's $300 million dollars per day, every day, for two decades. Or $50,000 for each of Afghanistan's 40 million people. In baser terms, Uncle Sam has spent more keeping the Taliban at bay than the net worths of Jeff Bezos, Elon Musk, Bill Gates and the 30 richest billionaires in America, combined.
Article here

VIDEO - Senior CIA Officer Who Ran the Paramilitary Program in Afghanistan | Milt Bearden - Team House, 12 Aug 2022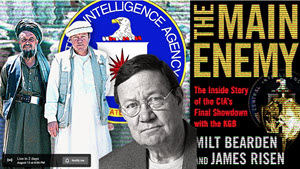 Interview with Milt Bearden, former CIA Operation Officer. A landmark collaboration between a thirty-year veteran of the CIA and a Pulitzer Prize–winning journalist, The Main Enemy is the dramatic inside story of the CIA-KGB spy wars, told through the actions of the men who fought them.
Based on hundreds of interviews with operatives from both sides, The Main Enemy puts us inside the heads of CIA officers as they dodge surveillance and walk into violent ambushes in Moscow. This is the story of the generation of spies who came of age in the shadow of the Cuban missile crisis and rose through the ranks to run the CIA and KGB in the last days of the Cold War. The clandestine operations they masterminded took them from the sewers of Moscow to the back streets of Baghdad, from Cairo and Havana to Prague and Berlin, but the action centers on Washington, starting in the infamous "Year of the Spy"—when, one by one, the CIA's agents in Moscow began to be killed, up through to the very last man.
Live Video Feed begins 12 Aug 2022 here

VIDEO - Tearline: Tracking the Industrial Growth of Modern China - NGA, 5 Aug 2022

The latest NGA Tearline study with William and Mary's Geospatial Evaluation and Observation Lab investigates the effectiveness of state-of-the-art deep learning models trained on high-resolution satellite images in estimating industrial development in China.
Video here

ALSO See the REPORT: "Tracking the Industrial Growth of Modern China with High-Resolution Panchromatic Imagery and Deep Learning" - NGA Study, 28 July 2022

VIDEO - "CIA Officers Turned Authors" – with David McCloskey & James Stejskal - Hammond, SpyCast, 8 Aug 2022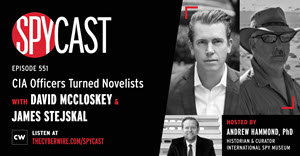 David McCloskey and James Stejskal join Dr. Andrew Hammond, International Spy Museum's Historian and Curator, to discuss writing about espionage. They are both former intelligence officers. What You'll Learn: Intelligence, What it is like writing spy fiction as a former practitioner, How fact informs fiction, Writing as a former analyst compared to as a former operator (James), Reactions by the intelligence community to practitioners-turned-authors.
Reflections: The heaven and hell of being an author, and The process of getting a process.
Video/Podcast here


---
Section IV - Books, Research Requests, Jobs, Obituaries
Books — Newly Released, Overlooked, Forthcoming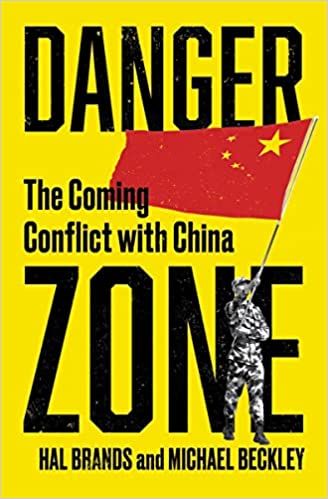 Danger Zone: The Coming Conflict with China
by Hal Brands, Mike Beckley
(W. W. Norton Company, Aug 2022)
A study of the growing urgency of the geopolitical competition between China and the U.S. It has become conventional wisdom that America and China are running a "superpower marathon" that may last a century. Yet Hal Brands and Michael Beckley pose a counterintuitive question: What if the sharpest phase of that competition is more like a decade-long sprint? The Sino-American contest is driven by clashing geopolitical interests and a stark ideological dispute over whether authoritarianism or democracy will dominate the 21st century. But both history and China's current trajectory suggest that this rivalry will reach its moment of maximum danger in the 2020s.
China is at a perilous moment: strong enough to violently challenge the existing order, yet losing confidence that time is on its side. Numerous examples from antiquity to the present show that rising powers become most aggressive when their fortunes fade, their difficulties multiply, and they realize they must achieve their ambitions now or miss the chance to do so forever. China has already started down this path. Witness its aggression toward Taiwan, its record-breaking military buildup, and its efforts to dominate the critical technologies that will shape the world's future. Over the long run, the Chinese challenge will most likely prove more manageable than many pessimists currently believe—but during the 2020s, the pace of Sino-American conflict will accelerate, and the prospect of war will be frighteningly real. America, Brands and Beckley argue, will still need a sustainable approach to winning a protracted global competition. But first, it needs a near-term strategy for navigating the danger zone ahead.
Book available here
---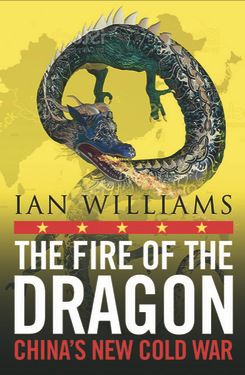 The Fire of the Dragon: China's new Cold War
by Ian Williams
(Birlinn Books, Aug 2022)
Under President Xi Jinping, China's global ambitions have taken a dangerous new turn. Bullying and intimidation have replaced diplomacy, and trade, investment, even big-spending tourists and students have been weaponised. Beijing has strengthened its alliance with Vladimir Putin, supporting Russia's aggression in Ukraine, and brooks no criticism of its own flagrant human rights violations against the Uyghur population in western China.
Western leaders say they don't want a cold war with China, but it's a little too late for that. Beijing is already waging a more complex, broader and more dangerous cold war than the old one with the Soviet Union. And it is intensifying.
This thought-provoking and alarming book examines this new cold war's many fronts – from Taiwan and the South China Sea to the Indian frontier, the Arctic and cyberspace. It proclaims the clear and sobering message that we must open our eyes to the reality of China's rise and its ruthless bid for global dominance.

Book may be ordered here
---
Fixing the Climate: Strategies for an Uncertain World
by Charles F Sabel, David G Victor
(Princeton University Press, Aug 2022)
Solving the global climate crisis through local partnerships and experimentation.
Global climate diplomacy--from the Kyoto Protocol to the Paris Agreement--is not working. Despite decades of sustained negotiations by world leaders, the climate crisis continues to worsen. The solution is within our grasp--but we will not achieve it through top-down global treaties or grand bargains among nations. Charles Sabel and David Victor explain why the profound transformations needed for deep cuts in emissions must arise locally, with government and business working together to experiment with new technologies, quickly learn the best solutions, and spread that information globally. The authors show how some of the most iconic successes in environmental policy were products of this experimentalist approach to problem solving, such as the Montreal Protocol on the ozone layer, the rise of electric vehicles, and Europe's success in controlling water pollution. They argue that the Paris Agreement is at best an umbrella under which local experimentation can push the technological frontier and help societies around the world learn how to deploy the technologies and policies needed to tackle this daunting global problem. A road map to institutional design that might lead to self-sustaining reductions in emissions that years of global diplomacy have failed to deliver.
Book may be ordered here

---
CFP: IAFIE Citadel Conference - "Intelligence Education in a Contested World" - 20-22 October 2022
Call for Proposals — for conference to be held at The Citadel — The Military College of South Carolina which will host the annual IAFIE (International Association for Intelligence Education) conference in Charleston, SC from 20-22 October 2022.
The conference promotes intelligence education and provides an exceptional opportunity for networking among scholars and practitioners from academia, the private sector, and all levels of government. IAFIE also encourages the direct participation of both graduate and undergraduate students.
At this time, IAFIE seeks papers on ways to advance intelligence education in the areas of national security, law enforcement, and the business sector. Panel and paper proposals that speak to the broad conference theme of "Intelligence Education in a Contested World" will be most welcome!
We are interested, but not exclusively, in complete panel proposals, individual paper proposals, and graduate/undergraduate student research as they might relate to current IAFIE Study Groups:
• The Death of Democracy; • Combating the Popularity of False Narratives; • Defining the Proper Role of Structured Analytic Techniques; • What Analysts Need to Know about Probability and Statistics; • Defining Core Competencies for Intelligence Analysts; • Challenges of Competitive and Business Intelligence; • Cyber Challenges: Defining the Domain of Cyberspace.
Please submit your 250-word panel and/or paper proposals (abstract) to Dr. Larry Valero, IAFIE Events Chair at citadelconference@iafie.org by 15 September 2022.
Notification of acceptance of proposals will be provided on a rolling basis.
Full panel proposals should also include the following information: • Panel title; • Abstract; • All presenter names (limited to four), affiliations, and presentation titles; • Panel discussant name and affiliation and; • Panel chair name and affiliation.
Event location: The Citadel, The Military College of South Carolina, Charleston, SC.
For more information on presenting, attending, or sponsoring the conference, please visit the IAFIE conference website or ask questions do so here
CFP on "Domestic Intelligence Organizations in Non-Democratic Regimes" for the International Journal of Intelligence and CounterIntelligence
The resurgence of authoritarianism in the 21st century coincides with transformations in intelligence that offer states greater surveillance capabilities than any other era of human history. This special issue will explore intelligence in non-democratic regimes to elicit insights on how these non-democratic intelligence cultures and practices might harness intelligence in the future compared to how they have in the past. The editors are particularly interested in case studies that focus less on theory and more on history and new evidence, although papers that offer original theoretical concepts are welcome.
Contributions may include, but are not limited to, the following questions and issues:
· The role of new technology in domestic intelligence or surveillance by non-democratic states (including the newly-developed digital authoritarianism practices)
· How ideology shaped domestic intelligence organizations, functions, or operations in non-democratic states
· Single or comparative case studies
· The influence of society, culture, and history on intelligence in non-democratic regimes and vice versa
· The role of individuals as driving forces in non-democratic intelligence structure, organization, and behavior
· The effect of intelligence on minority or underrepresented groups and voices
· The pressure or influence of outside states, including allies, adversaries, or patrons, on intelligence by non-democratic regimes
· Innovations in non-democratic intelligence practices
· Areas of continuity or discontinuity in the transition from a non-democratic to a democratic state
Abstracts are due by 15 August 2022; Manuscripts are due 15 December 2022.
Manuscripts should be between 4,000-8,000 words (including the abstract, an author bio, references, figures, and tables.) All manuscripts should be formatted following the style of the International Journal of Intelligence and CounterIntelligence.
Submissions or questions: Florina Cristiana Matei, cmatei@nps.edu, or Jeff Rogg, jrogg@citadel.edu
Full Time Teaching Opportunity: Director of Intelligence Studies at the Catholic University of America
The Catholic University of America (CUA) in Washington, D.C. is seeking a new Director of Intelligence Studies to begin in August 2023. The current director, former CIA officer and staff historian (and current AFIO board member) Nicholas Dujmovic, founded the program after his retirement in 2016. The undergraduate Certificate in Intelligence Studies has grown to be the largest certificate or minor program on campus. The program continues to expand the number and variety of intelligence courses offered.
Dr. Dujmovic is reaching out to the AFIO community to encourage potential candidates with the following attributes:
Significant service (at least 15 years) as a professional intelligence officer involved in analysis, operations, technical collection, or possibly support. A recent retiree closing a successful career would be ideal.
An advanced degree (Ph.D. preferred) from an accredited university in political science, history, area studies, a comparable field or a relevant STEM field.
Teaching experience at the university level, either undergraduate or graduate.
Evidence of past scholarship and a willingness to engage in further research and publication, consistent with CUA's commitment to excellence as a "research university."
An enthusiasm for teaching and advising mostly undergraduate students.
The vacancy notice is active and can be found here.
AFIO members wishing to learn more are encouraged to contact Dr. Dujmovic at dujmovic@cua.edu.
Assistant Program Director/ Lecturer or Sr. Lecturer, Security and Intelligence in Washington, DC - Johns Hopkins University
The Johns Hopkins University invites applications for the position of Assistant Program Director in the area of Security and Intelligence. This position will support the MA in Global Security Studies (primary), MS in Intelligence Analysis, and MS in Geospatial Intelligence programs in the Center for Advanced Governmental Studies, within the Krieger School of Arts & Sciences' Advanced Academic Programs Division. Reporting to the Director of the Center for Advanced Governmental Studies and Associate Dean for Graduate & Professional Programs, the Assistant Program Director will contribute to the excellence of the programs and will demonstrate and support ongoing innovation in the curriculums.
The Assistant Program Director will have the following academic and administrative responsibilities: Academic Responsibilities Teach 6 graduate courses per year, including preparation and time spent in the classroom (both on-site in the Washington, DC Center and online), using best practices for teaching, engaging, and mentoring students from diverse backgrounds in the learning process, and responding to student questions Advise students, including both program and research advising Provide input on the curriculums and new course development to ensure the delivery and growth of quality programs Other academic duties normally performed by full-time or regular part-time faculty, such as participating on committees, attending academic events, or contributing to other academic service Administrative Responsibilities Assist with the management of degree concentrations or areas of focus Participate in the adjunct faculty hiring and development processes Assist the Program Directors with administrative tasks, such as planning events and reviewing admission materials Other administrative duties as assigned.
Minimum Qualifications: PhD in political science, international affairs, security studies, intelligence, or other field relevant to the interdisciplinary nature of global security studies; other terminal degrees in these or related fields may be considered 1-3 years of higher education teaching experience online and/or at the graduate level The ability to teach a variety of courses in the global security fields, including research-focused courses Strong organizational skills Excellent oral and written communication skills.
Requirements, Qualifications Sought, and Application Instructions here.
Seeking to hire Cyber Security Consultant with expertise with cross domain Security - Huntsville, AL

The Unit LLC is looking for:
*A professional with work experience in the designing and implementation of a cross domain Multi-Level Security guard.
*A Cyber Security Consultant for a Software team, to better understand the RMF, compliance, and establishing a build, characterized by eMAS; going from a consultant to a regular on the team will be the presented opportunity.
If interested, please contact Lee Baptiste at Info@TheUnitLLC.com for more information.
NOTE: Due to resume phishing concerns, we ask that members NOT send any resumes or background info until you have verified legitimacy of position, firm, and employment offer.
Cybersecurity Faculty Positions Available Nationwide
Cybersecurity faculty, professionals, and master's or Ph.D. Graduates can explore employment opportunities with National Centers of Academic Excellence in Cybersecurity designated institutions through the listings here.
Some of the current positions are: Athens State University - Assistant/Associate Professor of Information Systems/Cybersecurity (Tenure-Track); Champlain College - Assistant/Associate Professor of Cybersecurity; Embry-Riddle Aeronautical University, Prescott Campus - Tenure-Track Assistant or Associate Professor of Cyber Intelligence and Security; Grand Canyon University - Faculty - Computer Science - College of Science, Engineering and Technology; Hagerstown Community College - Faculty, Computer Science, Hagerstown; Kean University - Assistant Professor, Computer Science (Two Positions), Fall 2022; Montreat College - Full-Time Cybersecurity Instructor; Montreat College - Assistant Professor of Cybersecurity; Pace University - Assistant Associate Professor Seidenberg - Cybersecurity; Purdue University Northwest - Assistant Professor - Cybersecurity; Rochester Institute of Technology - Visiting Lecturer in Computing Security' Saint Vincent College - Assistant Professor in Computing and Information Systems tenure track beginning August 2022; The Ohio State University - Director, Institute for Cybersecurity and Digital Trust (ICDT); Trident Technical College - Network Systems Management/Cybersecurity Instructor; University Of Arkansas at Little Rock - Assistant Professor of Cybersecurity; University of South Alabama - Assistant or Associate Professor in Information Technology; University of South Alabama - Assistant or Associate Professor in Computer Science; University of West Florida - Assistant Professor; and Westchester Community College - Instructor of Cybersecurity (Tenure Track).
Explore the listings here.

---
Mike Glass
William Michael Edwin Glass, 87, died 3 August 2022 in Reston, VA from complications of an auto accident four months earlier.
More information when a formal obituary has been released.
Visitation will be Thursday, 11 August 2022, 9:30 - 10:30 a.m. EDT at St. Timothy Catholic Church, 13807 Poplar Tree Lane Chantilly, VA.
Liz Rapaport, CIA Operations Officer
Elizabeth Ann Rapaport, 77, a former CIA Operations Officer, died 31 July 2022 in Colorado Spring, CO.
Liz was born in Washington, D.C. After graduating high school in the early 1960s, she applied for a job at the Central Intelligence Agency, was interviewed, accepted, and began working at CIA Headquarters in Langley, VA. Soon after, she was selected for sequential assignments in the Dominican Republic, Venezuela, Brazil, and Argentina where, in 1969, she met her future husband, Ben, an Army major serving as an advisor to the Argentine Army. They married in 1971.
They lived in Newport, RI, while he attended the U. S. Naval War College, then moved to Germany on various assignments. They returned to the US in 1975, settled in Fairfax, VA and, when Ben retired in 1979, she returned to the CIA to assume more challenging assignments as an Officer in the Directorate of Operations. She retired from the Agency in 2010, having served a total of 38 years, and received the CIA Career Commendation Medal and citations from the National Clandestine Service and the U.S. Secret Service.
She had one passion, tennis, so she joined the Fairfax Racquet Club, competed often, and coached two women's tennis teams for several years.
She moved to Colorado Springs, CO in 2010 to be near their son and family.
She is survived by Ben, her husband of 51 years; by a son, and other family. She will be laid to rest at noon MDT on 11 August 2022 in a private graveside ceremony at the Pike's Peak National Cemetery, Colorado Springs, CO.
For those wishing to send condolence cards: Benjamin Rapaport, 9831 Highland Glen Pl, Colorado Springs CO 80920-2439
Gary Schroen UPDATE - His obituary was released in the earlier edition of the WINs.
Gary's memorial service will be held on Saturday,11 a.m., 24 September 2022, at Grace Episcopal Church, 3601 Russell Rd, Alexandria, VA 22305. The Requiem service will be at 11:00 am, followed by inurnment of both Gary and his sister Donna in the columbarium at the church, and then a Celebration of Life follows the service under a large tent to limit COVID issues.
---
AFIO EDUCATIONAL EVENTS IN COMING TWO MONTHS....
Virtual =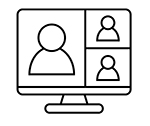 ; In-Person =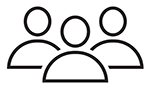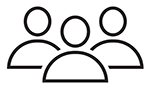 Saturday, 13 August 2022, 11:30 am EDT - Melbourne, FL - AFIO Florida Satellite Chapter Luncheon features Col Stephen Bond discussing "Intelligence in the Panama Operations 1989."
At this in-person luncheon event, the AFIO Florida Satellite Chapter hosts Colonel Stephen Bond, US Army (Retired), who will discuss "Intelligence in the Panama Operation 1989."
Location: The Doubletree Hotel, 1665 N. Route A1A, Indiatlantic/Melbourne, FL 32903. Location here: https://goo.gl/maps/TgvNnqRTdfmk6Sf67
A sit down lunch will be followed by Colonel Bond's presentation. Cost is $35.00 per person.
Inquiries or reservations to Larry Sanford, President, AFIO FSC, at afiofloridasatellitechapter@gmail.com.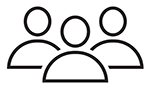 6 October 2022 (Thursday), 11:30am - 2pm - San Francisco, CA - The AFIO Andre LeGallo Chapter hosts Lt. Col. Roger S. Dong. Lt. Col. Dong will be discussing developments in the U.S., Taiwan and China relations.
Speaker: Roger Dong, Lt. Colonel (ret.), United States Air Force Date: Thursday, October 6, 2022
Roger S. Dong is a retired Air Force Lt. Colonel who served in counter-intelligence and human intelligence collection for 28 years throughout Asia. After retirement, he returned as a GS-14 serving as our Defense Attaché in Taiwan from 1995-1999. His interest in modern China continued after his retirement and he has lectured on the Belt and Road Initiative and President Xi Jinping and China and Africa in the past. He is one of the most highly decorated HUMINT officers in the nation recognized by the Secretary of Defense, Director of DIA and Director of CIA for his significant intelligence reporting.
Location: Basque Cultural Center, 599 Railroad Ave, South San Francisco, CA 94080.
11:30am no host cocktail; meeting and luncheon at noon.
RSVP and pre-registration is required. Eventbrite registration link here.
Reservation and pre-payment is required before September 30, 2022. The venue cannot accommodate walk-ins.
Please contact Mariko Kawaguchi, Board Secretary at afiosf@aol.com or Mariko Kawaguchi, c/o AFIO, P.O. Box 117578, Burlingame, CA 94011 for questions.
Friday, 4 November 2022, 10:30am - 2pm EST - Tysons Corner, VA - AFIO National In-Person Winter Luncheon
Hold the date. AFIO will be hosting an in-person speaker luncheon at the DoubleTree Hotel, Tysons Corner.
Full details and registration to follow in coming weeks.
Questions? Email events@afio.com
---
Other Upcoming Events from Advertisers, Corporate Sponsors, and Others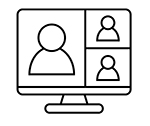 Thursday, 11 August 2022, noon-1pm EDT – Virtual – Online Spy Chat with Chris Costa with Gina Bennett – Virtual International Spy Museum Program
Join us for an online discussion of the latest intelligence, national security, and terrorism issues in the news. Spy Museum Executive Director Chris Costa, a former intelligence officer of 34 years, will be joined by Gina Bennett, former CIA analyst and advisor. Bennett is a recently retired seasoned counterterrorism specialist who authored some of the earliest warnings of today's terrorism trends, including a 1993 report that served as the first warning of the growing danger of the movement Osama bin Laden was fomenting. She is an Adjunct Associate Professor at Georgetown University's Center for Security Studies. Bennett is often featured in documentaries and other media profiling her role in counterterrorism and as a pioneer for women in National Security and Intelligence careers, which she now continues as the new Strategic Advisor for Girl Security, an organization which seeks to empower, secure, and advance young girls into national and international security missions. More info and registration at www.spymuseum.org.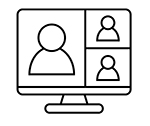 Thursday, 18 August 2022, noon-1pm EDT – Virtual – Kevin P. Riehle on Russian Intelligence – Virtual International Spy Museum Program
The core responsibility of the Russian intelligence services is to preserve the Russian regime and protect it from internal and external threats. How exactly do they do that? And what can be learned? Dr. Kevin Riehle, Associate Professor at University of Mississippi Center for Intelligence and Security Studies, mined all the open-source information he could find to discover the answer. With his new book, Russian Intelligence: A Case-based Study of Russian Services and Missions Past and Present, he has created the definitive guide to Russian intelligence and security. Join International Spy Museum Historian and Curator Dr. Andrew Hammond for a discussion with Riehle about the organization of the Russian services, the missions they undertake, and the human and technical platforms they use. From the use of non-intelligence personnel like Maria Butina to the key themes that Russia repeats in all disinformation campaigns, Riehle has systematically explored and detailed the inner workings of Russian intelligence. More info and registration at www.spymuseum.org.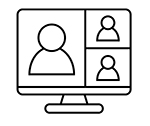 Thursday, 18 August 2022, 1800/6:00 PM EDT - GoToMeeting - NIP Virtual Speaker Event features Vice Admiral Robert "Bob" Sharp, USN (Ret) on "Continuing Evolution of Naval Intelligence"
This Naval Intelligence Professionals May virtual speaker event features Vice Admiral Robert "Bob" Sharp, USN (Ret), Former Director National Geospatial-Intelligence Agency, former Director National Maritime Intelligence-Integration Office, and former Commander of the Office of Naval Intelligence, discussing "The Continuing Evolution of Naval Intelligence -- some personal perspectives from a lifetime in the profession."
FORMAT: Video Conference – GoToMeeting. Please join the meeting from your computer, tablet or smartphone, beginning at 1750/5:50 PM EDT:
Please join my meeting from your computer, tablet or smartphone.
https://meet.goto.com/891638637. You can also dial in using your phone. US: +1 (408) 650-3123; Access Code: 891-638-637.
Get the app now and be ready when your first meeting starts https://meet.goto.com/install
As always, please mute your device/phone. Thanks.
AGENDA: (5 min) Ms. B. Lynn Wright, DDNI (Ret.), NIP Chairman, welcoming remarks and NIP Update, • (~25 min) Guest Speaker VAdm Sharp Remarks (~30 min) Q & A moderated by CAPT (Ret.) Bob Allen.
Please enter your questions in the GoToMeeting chat window or email your questions in advance/during the video conference to: bob_allen36@hotmail.com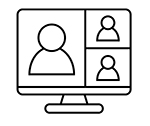 Tuesday, 23 August 2022, 2-3pm EDT – Virtual – SPY with Me: Memory Loss Program – Virtual International Spy Museum Program
SPY with Me is an interactive virtual program for individuals living with dementia and their care partners. Join SPY as we use music and artifacts to explore some of our favorite spy stories. Programs last one hour and are held virtually through Zoom once a month. To register, please email Shana Oltmans at soltmans@spymuseum.org. Free but space is limited. Register below. More info and registration at www.spymuseum.org
25 October 2022 - Annapolis, MD and Virtual - "The Russia China Partnership" - US Naval Institute and US Naval Academy Conference
Join us in person or virtually for this timely and important discussion of great power competition and the influences and factors that are shaping the Russian and Chinese worldview.
Panels of scholars and experts will discuss: • The global impact of Russia's invasion of Ukraine; • Efforts by the People's Republic of China and Russia to work together to displace the United States economically and militarily, as well as undercut its leadership role in world institutions; • Russia and the PRC's attempts to become the world's superpowers; and • A look at Russia and the PRC's past and current use of military power and economic warfare to achieve their goals.
Panel #1 – Russia and China's Gambit to Reset the World Order -- Moderator: Kori Schake, Ph.D., Senior Fellow and Director of Foreign and Defense Policy Studies, AEI (Confirmed); o Elbridge Colby, Cofounder and Principal, The Marathon Initiative (Confirmed); o ADM Harry B. Harris Jr., USN (Ret.), Former Commander, U.S. Pacific Command; Former Ambassador to the Republic of South Korea (2018 – 21) (Confirmed); o Michael Kofman, Director, Russia Studies Program, CNA Corporation (Confirmed); o Sarah C. M. Paine, Ph.D., William S. Sims University Professor, U.S. Naval War College (Confirmed).
Panel #2 – What's Next for the Russia-China Relationship: Implications for the United States and the World -- Moderator: Rozlyn Engel, Ph.D., Distinguished Visiting Professor, Economics Department, U.S. Naval Academy (Confirmed); o Graham T. Allison, Ph.D., Douglas Dillon Professor of Government, Harvard University (Invited); o Lyle Goldstein, Ph.D., Visiting Professor of International and Public Affairs, Watson Institute for International and Public Affairs, Brown University (Confirmed); o The Honorable Jon M. Huntsman Jr., Vice Chair, Policy, Ford Motor Company; Former Ambassador to Russia (2017-19); Former Ambassador to China (2009-11) (Invited); o Angela E. Stent, Ph.D., Senior Advisor, Center for Eurasian, Russian, and East European Studies, Georgetown School of Foreign Service; Senior Non-Resident Fellow at Brookings Institution (Confirmed); o The Honorable Randall G. Schriver, Chairman of the Board, Project 2049 Institute; Partner, Pacific Solutions LLC; Former Assistant Secretary of Defense for Indo-Pacific Security Affairs (2018 - 19) (Confirmed).
More information about our speakers can be found here.
Sign up today, space is limited!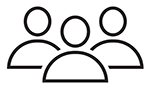 Thursday, 27 October 2022, 4:30 - 6:30 pm - Hanover, MD - Cocktails and Codebreakers Event
Please join the National Cryptologic Foundation (NCF) and the Intelligence and National Security Alliance (INSA) for Cocktails and Codebreakers, a celebration of women in codebreaking.
Pay tribute to the rich history of trailblazing women in cryptology, to include recognizing the United States Postal Service's launch of a Women Cryptologists of WWII stamp.
Fireside Chat: Ms. Jen Easterly, Director, Cybersecurity and Infrastructure Security Agency (CISA) with Mr. Greg Myre, NPR National Security Correspondent, as moderator.
Special Guest Speaker: Mr. Bill Nye will speak about his mother who was a WWII cryptologist with the WAVES.
Where: The Hotel at Arundel Preserve: 7795 Arundel Mills Blvd, Hanover, MD 21076. Google map link for driving directions and location.
More info here
Register here
Questions to R. Diamond at rdiamond@cryptologicfoundation.org
---
ITEMS FOR SALE AT AFIO FOR MEMBERS...including NEW ALL-BLACK SHORT-SLEEVED POLO SHIRT
Now available: Black short-sleeved polo shirts with Embroidered AFIO logo
Show your support for AFIO with our new Black Short-sleeve Polo Shirts. Shirts are shrink and wrinkle resistant of fine cotton with a soft, "well-worn, comfy" yet substantial feel. They feature a detailed embroidered AFIO seal. Get a shirt for yourself and consider as gifts for colleagues, family, and friends. Only $50 each including shipping.
Sizes for (M) men, only; Small, Medium, Large, XL, XXL, and XXXL. $50 per shirt.
You may pay by check or credit card. Complete your order online here or mail an order along with payment to: AFIO, 7600 Leesburg Pike, Ste 470 East, Falls Church, VA 22043-2004. Phone orders at 703-790-0320. Questions? Contact Annette at: annettej@afio.com.
PopSocket for cellphones or tablets
Show your support to AFIO while enjoying the convenience offered by our AFIO Logo PopSocket. The PopSocket is most commonly used as a stand and as a grip for your mobile phone or tablet; handy for taking selfies, watching videos, and for texting. The PopSocket looks like a small button or sticker which, when closed, sticks flat to your mobile device. However, its accordion-like design enables it to pop open for use. The benefits of using a PopSocket make it a must-have accessory for your mobile phone or tablet. It also aids in keeping your phone from slipping off your hand during use, falling, or breaking.
Price: $15. Order this and other store items online here.
---
Caps - Dark Navy with Navy AFIO Logo
An authentic silhouette with the comfort of an unstructured, adjustable fit. Fabric: 100% cotton. Unstructured. Fabric strap closure with adjustable D-clip. Price: $30. Order this and other store items online here.
---
Duffel Bags - Royal Blue and Black with Full Color AFIO Logo This duffel has it all when it comes to value, style and organization.
600 denier polyester canvas with polyester double contrast; D-shaped zippered entry for easy access. Front pocket with hook and loop closure. End mesh pocket Easy-access end pockets. Four durable, protective feet and built-in bottom board for added strength. Web handles with padded grip. Detachable, adjustable shoulder strap.
Dimensions: 11"h x 19.75"w x 9.75"d; Approx. 2,118 cubic inches
Price: $50. Order this and other store items online here.
---
AFIO Mug with color glazed logo. Made in America. Sturdy enough to sit on desk to hold pens, cards, paperclips, and candy.
This handsome large, heavy USA-made ceramic mug is dishwasher-safe with a glazed seal. $35 per mug includes shipping. Order this and other store items online here.
---
Guide to the Study of Intelligence and When Intelligence Made a Difference
"AFIO's Guide to the Study of Intelligence" has sold out in hard-copy.
However, it is available in digital form in its entirety on the AFIO website here.

Also available on the website here are the individual articles of AFIO's history project "When Intelligence Made a Difference" that have been published to date in The Intelligencer journal. More articles will be forthcoming in future editions.
---
Disclaimers and Removal Instructions
Weekly Intelligence Notes (WINs) are commentaries on Intelligence and related national security matters, based on open media sources, selected, interpreted, edited and produced for non-profit educational uses by members and WIN subscribers.
REMOVAL INSTRUCTIONS: We do not wish to add clutter to inboxes. To discontinue receiving the WINs:
a) IF YOU ARE A MEMBER - click here: UNSUBSCRIBE and supply your full name and email address where you receive the WINs. Click SEND, you will be removed from list. If this link doesn't open a blank email, create one on your own and send to afio@afio.com with the words: REMOVE FROM WINs as the subject, and provide your full name and email address where you are currently receiving them.
b) IF YOU ARE NOT A MEMBER, and you received this message, someone forwarded this newsletter to you [contrary to AFIO policies]. Forward to afio@afio.com the entire WIN or message you received and we will remove the sender from our membership and distribution lists. The problem will be solved for both of us.
CONTENTS of this WIN [HTML version recipients - Click title to jump to story or section, Click Article Title to return to Contents. This feature does not work for Plaintext Edition or for some AOL recipients]. If you wish to change to HTML format, let us know at afio@afio.com. The HTML feature also does not work for those who access their e-mail using web mail...however NON-HTML recipients may view the latest edition each week in HTML at this link: https://www.afio.com/pages/currentwin.htm
---
WINs are protected by copyright laws and intellectual property laws, and may not be reproduced or re-sent without specific permission from the Producer. Opinions expressed in the WINs are solely those of the editor's or author's listed with each article. Notices in the WINs about non-AFIO events do not constitute endorsement or recommendation by AFIO. AFIO Members Support the AFIO Mission - sponsor new members! CHECK THE AFIO WEBSITE at www.afio.com for back issues of the WINs, information about AFIO, conference agenda and registrations materials, and membership applications and much more!
(c) 1998 thru 2022. NOTE NEW ADDRESS: AFIO, 7600 Leesburg Pike, Suite 470 East, Falls Church, VA 22043-2004. Voice: (703) 790-0320; Fax: (703) 991-1278; Email: afio@afio.com
---
About AFIO | Membership Renewal | Change of Address | Upcoming Events | Chapter Locations | Corporate/Institutional Memberships | Careers in Intelligence Booklet | Guide to the Study of Intelligence | Intelligencer Journal | Weekly Intelligence Notes | To Make A Donation | AFIO Store | Member-Only Section | Code of Ethics | Home Page
Click here to return to top.
---