---
Section I - INTELLIGENCE HIGHLIGHTS
The Accelerating Threat of the Political Assassination - War On the Rocks, 24 Aug 2022
When Shinzo Abe was slain weeks ago by an assailant wielding a homemade firearm, it sent shockwaves rippling around Japan and beyond, prompting a bewildered public to ask how such a disaster could be possible and, more importantly, what would happen in the aftermath. The unthinkable murder of a popular former G7 leader will lead to both a reassessment of personal security details the world over, as well as a reconsideration of whether the costs of honorable public service are worth paying. Last month's attempt on the life of New York congressman and gubernatorial candidate Lee Zeldin suggests we may be entering a similarly dangerous period in the United States, where elected or appointed officials and political candidates face a heightened risk.
The pattern of terrorism in recent years has arguably been trending in that direction, especially in the United States. In June 2017, a far-left extremist attempted to shoot Republican members of Congress at a practice for the annual Congressional Baseball Game....
Article here

Ukraine Lures Russian Missiles with Decoys of U.S. Rocket System - WPost, 30 Aug 2022
The Ukrainian military has used a fleet of decoys resembling advanced U.S. rocket systems to trick Russian forces into wasting expensive long-range cruise missiles, according to senior U.S. and Ukrainian officials.
The Ukrainian decoys are made out of wood but can be indistinguishable from an artillery battery through the lens of Russian drones, which transmit their locations to naval cruise missile carriers in the Black Sea.
After a few weeks in the field, the decoys drew at least 10 Kalibr cruise missiles, an initial success that led Ukraine to expand the production of the replicas for broader use, a senior Ukrainian official said.
Article here

US Navy Prevents Iranian Attempt to Capture American Maritime Drone in Persian Gulf - CNN, 30 Aug 2022
The US Navy prevented an Iranian ship from capturing an American maritime drone in the Persian gulf overnight Monday into Tuesday local time in what a senior US commander called a "flagrant" and "unwarranted" incident.
While US forces in the region were transiting international waters around 11 p.m. Monday, they saw an Iranian Islamic Revolutionary Guard Corps Navy support ship, Shahid Baziar, towing a US-operated maritime drone, also known as a Saildrone Explorer unmanned surface vessel, US Naval Forces Central Command said in a news release.
A US Navy patrol coastal ship, USS Thunderbolt, was "operating nearby and immediately responded," the Navy said. After the Iranians attached a line to the maritime drone, US forces in the area communicated directly with the Iranians to say they wanted the drone back, a US defense official said.
Article here

Russia and the U.S. Are Entering 'Dangerous and Uncharted' Nuclear Territory - Politico, 30 Aug 2022
Fighting around a Ukraine nuclear power plant is poisoning arms control discussions and feeding fears of a diplomatic break.
When President Joe Biden and Russian leader Vladimir Putin met face to face last year, they proudly touted how, "even in periods of tension," Washington and Moscow could cooperate on nuclear issues.
A year and a war later, even such existential-level cooperation appears shaky.
Article here

Mossad Chief Says US 'Rushing into a Deal That Is a Lie' with Iran - Times of Israel, 25 Aug 2022
Mossad chief David Barnea has said in recent meetings about the Iranian nuclear deal that the US "is rushing into an accord that is a lie," according to multiple reports in Hebrew media outlets this evening.
Barnea is quoted as saying the emerging accord is "very bad for Israel" and "a strategic disaster."
The reports in Channel 12, Ynet, Haaretz and others do not cite a source, but all seem to have received the same information on the Mossad chief's internal comments.
Barnea adds that an accord appears inevitable "in light of the needs of the US and Iran."
Article here

The Den of Spies: Brussels, the Gateway for China and Russia - MilitaryNews, 29 Aug 2022
Conjure up a list of cities considered world capitals of espionage. Those featured in movies and television, with their romantic atmosphere and scenery, include Vienna, Budapest, Berlin, London, Cairo, Tokyo, Shanghai, Hong Kong, Macau, Bangkok, and Saigon.
Not to ignore the less romantic but important cities of Moscow, Beijing, and Washington, DC.
Article here

Russian Spy in NASA T-Shirt Caught Hunting HIMARS, Ukraine Says - Newsweek, 25 Aug 2022
The Ukraine security service said it recently captured a Russian spy who was allegedly collecting intelligence on HIMARS (M142 High Mobility Artillery Rocket Systems)—U.S.-supplied weapons that have been credited with turning the tide of Russian President Vladimir Putin's war against Ukraine.
The Security Service of Ukraine (SBU) said in a statement on social media that the "agent of the Russian Federation" was "hunting" for the positions of the Ukrainian HIMARS.
The individual was detained during a special operation in the front-line areas of the Mykolaiv region in Ukraine's southern region, the SBU said.
Article here

NIH Ends Subaward to Wuhan Lab after Continued Stonewalling - WashExaminer, 19 Aug 2022
The National Institutes of Health announced it was finally cutting off a subaward to the Wuhan Institute of Virology after it continued to refuse to hand over key information about the coronavirus research it conducted with U.S. tax dollars.
NIH Deputy Director Michael Lauer made the revelation in a letter Friday to House Oversight Committee Republicans, in which he said the Wuhan lab had refused to turn over lab notebooks and electronic files connected to its research funded through an NIH subaward given to it by the U.S.-based EcoHealth Alliance.
But Lauer indicated the NIH may continue funding EcoHealth's controversial bat coronavirus research despite the group's documented noncompliance issues, its close links to the Wuhan virology institute, and its history of funneling hundreds of thousands of U.S. tax dollars to the Chinese lab.
Article here

ALSO See: "NIH Letter to EcoHealth"

ALSO See: "Ratcliffe -- Trump Spy Chief Has 'High Degree of Confidence' COVID-19 Came from Wuhan Lab" - 29 Aug 2022

Battle for Kherson Begins as Russia Sends in Military Convoys; Nuclear Plant Shelling Intensifies Ahead of IAEA Visit - CNBC, 30 Aug 2022
All eyes are on Ukraine's counteroffensive in the south as the country's military leaders say they've made progress.
A spokesperson for Ukraine's southern military command told NBC News on Monday that Russian troops were retreating from some areas where Ukraine has launched a counteroffensive.
Ukrainian forces are trying to retake the Russian-occupied territory of Kherson, the military command announced on Monday.
President Volodymyr Zelenskyy said he's confident Ukraine's forces will push the occupying Russian forces back to pre-2014 borders.
Article here

France Accuses Russia over Gas Supply as Nord Stream Shutdown Looms - Reuters, 30 Aug 2022
France accused Moscow on Tuesday of using energy supplies as "a weapon of war" after Russia's Gazprom cut deliveries to a major French customer and said it would shut its main gas pipeline to Germany for three days this week.
European governments are trying to coordinate a response to soaring energy costs for businesses and households and to fill storage facilities ahead of peak demand in the winter.
Article here

---
Section II - IC PODCASTS, COMMENTARY, BLOG UPDATES
Terrorism Analyst Bill Roggio on the Taliban and Afghanistan— interviews by Former Acting D/CIA Mike Morell


Intelligence Matters: A CBS News original national security podcast is hosted by former CIA acting director and CBS News national security contributor Michael Morell. The most recent podcasts/interview is:
Aug 24 | Terrorism Analyst Bill Roggio
In this episode of Intelligence Matters, host Michael Morell speaks with Terrorism Analyst and Long War Journal Editor Bill Roggio on the state of the counterterrorism fight in Afghanistan a year after the full U.S. withdrawal and the Taliban regaining control of the country. Roggio says that al Qaida has a stronger global position today than it had prior to 9/11. He notes that while the Islamic State is a more immediate threat, al Qaida is the greater threat long-term. Roggio details the lead up to the U.S. withdraw from Afghanistan and how the Biden administration's lack of a phased withdraw did not give a chance for Afghans to transition to "an Afghan way."

Other recent "Intelligence Matters" podcasts to stream or download:
Aug 17 | Former Senior CIA Analysts on China: Chris Johnson and John Culver
Aug 10 | The Potential of Future Conflict with China: Professor Hal Brands
Aug 03 | Battlefield Lessons for Ukraine, Taiwan: Former Diplomat Eric Edelman
July 27 | Best Of: Stanford Professor and Author Amy Zegart
July 20 | Psychiatrist Kenneth Dekleva on Profiling World Leaders
July 13 | Making Fun of Spies: Former CIA Officer and Satirist Alex Finley
July 06 | German Marshall Fund President Heather Conley on Russia's "Strategic Conservatism"
More about Intelligence Matters by Michael Morell here. Podcasts also available here.
---
Cyber Persistence... - Stewart Baker, Colleagues, Guests at Steptoe Cyberblog
Cyberblog by Steptoe & Johnson LLP — By Stewart Baker [Chairman, AFIO]
Episode 419: Cyber Persistence released 15 Aug 2022
Just when you thought you had a month free of the Cyberlaw Podcast, it turns out that we are persisting, at least a little. This month we offer a bonus episode, in which Dave Aitel and I (Stewart Baker) interview Michael Fischerkeller, one of three authors of "Cyber Persistence Theory: Redefining National Security in Cyberspace."
The book is a detailed analysis of how cyberattacks and espionage work in the real world – and a sharp critique of military strategists who have substituted their models and theories for the reality of cyber conflict. We go deep on the authors' view that conflict in the cyber realm is all about persistent contact and faits accomplis rather than compulsion and escalation risk. Dave pulls these threads with enthusiasm.
I recommend the book and interview in part because of how closely the current thinking at United States Cyber Command is mirrored in both. ... Hear the discussion here: Article and podcast
Some Prior Conversations:
Episode 419: Cyber Persistence
Episode 418: Dusty Old Industrial Policy Gets Dusted Off*
Episode 417: "Cybersecurity's First Crash Report"
Episode 416: "The First Thing We Do, Let's Hack All the Lawyers"
Episode 415: "And the Prize for Most Lawyer-Whipped Cyberforce on the Planet Goes to …"
Episode 414: A Small Door and Too Many Fat Men: Congress's Tech Agenda
Episode 413: Is This Podcast Sentient?
Episode 412: Privacy and the Press: Interviewing Amy Gajda
---
Downstream Effects of Ukraine War Reverberate across World - Latest Insights from Jack Devine of Arkin Group
The Arkin Group's August 25 "In Other News" letter to private clients by former CIA Deputy Director, Operations... Officer Jack Devine features...
How the World has Changed in the six months since the Russian invasion of Ukraine began.
As Ukraine celebrates its flag day and 31 years of independence, the region is on tenterhooks, as most pertinently illustrated by the drama and instability at the Zaporizhzhia Nuclear Power Plant, but also with the credible prospect of Russian targeted assaults to pointedly punish Ukraine for the audacity of asserting independence.
The downstream effects of the war continues to reverberate across the world, whether it be Russia seeking to use Iran as an exporter as a means to circumvent sanctions, the successful, if controversial, outreach by the US to increase Saudi oil production, the boon for UAE as sanctioned Oligarchs flock to its ports, the specific attention paid to Taiwan and the presence of American politicians on the island, or heightened tension on the Kosovo-Serbia border.

. ... Devine analysis and insights continue here.
Follow link here to read analyses and predictions given to their private clients on the topics from last week. There sometimes is a delay of seven days before the above topics will appear at this link.
---
Who Killed Daria Dugina? — more from JJ Green/WTOP's "Inside the SCIF"

Inside the SCIF by JJ Green, WTOP - Issue #175, 25 Aug has details on...Zaporizhzhia Nuclear Power Plant Meltdown Risk Grows; Who Killed Daria Dugina?; Power Struggle in Moscow is Putin's Worst Nightmare; As Russia's Forces Stalled, Putin Expands Army; NATO Sec Gen Travels to Canadian Arctic; Russian Woman Arrested in Albania for Espionage - is a Famed Urban Explorer; China can't be the CIA's only focus in world; US Helicopter Gunships Hit Iran-Backed Militia in Syria; Another WNBA Star heads Overseas; Update on Paul Whelan, more.

Target USA Podcast 346 (mislabeled online as 345) is on: Who killed Daria Dugina, daughter of Vladimir Putin's "brain"?
Former Estonian Diplomat Kalev Stoicescu says the FSB (Russian Intelligence) story doesn't add up.
In The Hunt podcast: Who Killed Daria Dugina?
J.J. Green speaks with former CIA operative Robert Baer who says Ukraine wasn't behind the assassination.
---
Brussels: Den of Spies... a few "SpyTalk" items by Jeff Stein and Colleagues on Substack...

Aug 27: "Brussels, the Den of Spies" - Matt Brazil
The home of the EU and NATO remains an open playground for Chinese and Russian operatives.
Aug 23: "Condor's Call on the Russian Bombing" - James Grady
A lethal car bombing exposes Russian realities.
Aug 18: "Trump, National Security, and Me" - Frank Snepp
Holding the Ex-President Accountable for Abuse of U.S. Secrets
Aug 10: "Down But Not Out" by Jefferson Morley about Jeff Stein
SpyTalk editor endures a serious operation but is now healing nicely.
Photographic evidence provided.

July 24: "Behind Zelenskyy's Security Shakeup" - Olga Lautman
A deep and continuing rot of treason imperils Ukraine's battle against the Russians
July 18: "How to Describe Russia's Ukraine Terror" - David Charney M.D.
Call it 'ISIS-on-Steroids,' says Intel Insider and Psychiatrist David Charney
July 16: "Ben Macintyre is Back with a Monumental War Tale" - Peter Eisner
The star of his story is Colditz Castle, the Nazis' 500-year-old fortress prison

Subscribe to SpyTalk to support this writer
---
Section III - BROUGHT TO OUR ATTENTION BY MEMBERS

Crucial Help Wanted at Cyber Director's Office as CHIPS Act Adds to Responsibilities - NextGov, 30 Aug 2022
The Office of the National Cyber Director is looking to fill two critical positions, while a recent executive order requires participation on a new steering council.
That requirement is part of an executive order aimed at coordinating federal agencies' implementation of the Creating Helpful Incentives to Produce Semiconductors—or CHIPS—Act.
The legislation, signed by the president earlier this month, is an effort to reduce reliance on China-based suppliers of emerging technologies. It approves $54 billion for agencies to incentivize and boost US production of semiconductors used in electric devices. It also funds a grants program for the development of Open Radio Access Networking—or O-RAN—technology.
Article here

'Cyclops Blink' Shows Why the SEC's Proposed Cybersecurity Disclosure Rule Could Undermine the Nation's Cybersecurity - Lawfare, 30 Aug 2022
On March 9, the Securities and Exchange Commission (SEC) proposed a new rule intended to enhance and standardize disclosure requirements for cybersecurity risks. Among other things, the rule requires all publicly traded companies to report all "material" cybersecurity incidents within four business days of determining the event's materiality. But shockingly, this notice requirement does not include an exception for active investigations by law enforcement, coordination with intelligence and national security agencies, or compliance with court orders that may restrict the timing of permissible cybersecurity disclosures—nor does it provide an exception where premature disclosure of an incident could cause significant damage to other vulnerable businesses or government entities. In theory, this could mean that a company would be required to disclose a breach before the vulnerability could even be patched.
Article here

Stay Calm and Proceed With Caution: The Merari Report on Israeli Police's Pegasus Scandal - Lawfare, 25 Aug 2022
On Aug. 1, the Israeli Ministry of Justice published a report written by an official inquiry team appointed to investigate serious allegations of misuse of online surveillance powers leveled against the Israeli National Police (INP) by a series of sensational exposé articles published in Calcalist, a leading Israeli economic newspaper. The ministry's report repudiated most of the allegations but also identified significant deficiencies in the online surveillance laws and practices resorted to by the INP.
The original story, written in January by Calcalist journalist Tomer Ganon (and reported on in an earlier Lawfare analysis), claimed that the INP—which is a nationwide law enforcement agency dealing with all sorts of criminal activity—has for years carried out warrantless online surveillance operations using a version of NSO Group's Pegasus spyware.
Article here

Mikhail Gorbachev, the Last Leader of the Soviet Union, Dead at 91: Russian Media - Business Insider, 30 Aug 2022
Mikhail Gorbachev, the last leader of the Soviet Union before it dissolved in 1991, died on August 30. He was 91.
His death was confirmed by Russian media.
Gorbachev instituted major economic and political reforms — known as glasnost ("openness") and perestroika ("restructuring") — that ultimately contributed to the collapse of the Soviet Union.
Historians debate how much credit Gorbachev should be given for the fall of the USSR, with many contending that its collapse was inevitable due to inherent structural problems and years of economic mismanagement.
Article here

ALSO See: "The Tragic Heroism of Mikhail Gorbachev" - The National Interest, 30 Aug 2022

Experts React: Muqtada Al-Sadr Withdraws from Politics. What's Next for Iraq amid a Deep Political Rupture? - Atlantic Council, 30 Aug 2022
Iraqi cleric Muqtada al-Sadr announced he would resign from Iraqi politics on August 29, prompting his followers to storm government palaces in response and sparking fears that violence could erupt in a country already beset by its worst political crisis in years. Iraq's military announced a nationwide curfew and the caretaker premier suspended cabinet sessions in response to the violence. ...
Living in a 'shadow of horror'
Once again, Iraqis had to live under a shadow of horror, with armed groups exchanging random fire to impose their respective leaders' political visions of the government formation, which has been lingering for the past eleven months.
Sadr's frustration with the protracted gridlock led him to order his seventy-three members to resign from parliament on June 12. His rivals hurried to claim these seats for their losing candidates in each district. In response to this zero-sum attitude, Sadr called for dissolving parliament and holding new elections, which is the only constitutional path for the Sadrists to return to the political process. Receiving a cold response from his rivals and former allies alike, he ordered his supporters to storm the parliament and, later, the Supreme Judiciary Council on August 22. He finally gave an ultimatum for a clear announcement of dissolving the parliament and the exclusion of all political actors who assumed leading positions in the past.
Article here

ALSO See: "The Trouble With Muqtada al-Sadr" - NewLines, 30 Aug 2022

If You Thought This Summer's Heat Waves Were Bad, a New Study Has Some Disturbing News about Dangerous Heat in the Future - The Conversation, 25 Aug 2022`
As global temperatures rise, people in the tropics, including places like India and Africa's Sahel region, will likely face dangerously hot conditions almost daily by the end of the century – even as the world reduces its greenhouse gas emissions, a new study shows.
The mid-latitudes, including the U.S., will also face increasing risks. There, the number of dangerously hot days, marked by temperatures and humidity high enough to cause heat exhaustion, is projected to double by the 2050s and continue to rise.
There are two sources of uncertainty when it comes to future temperature. One is how much carbon dioxide humans are going to emit – that depends on things like population, energy choices and how much the economy grows. The other is how much warming those greenhouse gas emissions will cause.
In both, scientists have a really good sense of the likelihood of various scenarios. For this study, we combined those estimates to get a likelihood in the future of having dangerous and life-threatening temperatures.
We looked at what these "dangerously high" and "extremely dangerous" levels on the heat index would mean for daily life in both the tropics and in the mid-latitudes.
Article here

ALSO See: "Probabilistic Projections of Increased Heat Stress Driven by Climate Change" - Communications Earth and Environment, 25 Aug 2022 - many disturbing charts, maps, statistic of uninhabitable areas of earth by 2100

A Putin Critic Fell from a Building in Washington. Was It Really a Suicide? - Politico, 26 Aug 2022
D.C. police say they don't suspect foul play. Fellow activists are incensed. And the city where it happened is barely paying attention.
The mysterious death last week of a prominent critic of Vladimir Putin's invasion of Ukraine in Washington's West End neighborhood is drawing fury from some of the Kremlin's best-known global detractors — but scant notice in Washington, where police say they don't suspect foul play was behind Dan Rapoport's fall from a luxury apartment building on the night of Aug. 14.
"I think the circumstances of his death are extremely suspicious," says Bill Browder, the formerly Moscow-based American financier who became a crusader for sanctions after the killing of his Russian lawyer, Sergei Magnitsky. Browder got to know Rapoport in Moscow years ago, before they both fell out of favor with the Russian regime. "Whenever someone who is in a negative view of the Putin regime dies suspiciously, one should rule out foul play, not rule it in."
Article here

Femme Fatale Russian Spy Posing as Peruvian Jewellery Designer 'Lured NATO Commanders into Honeytraps' - Telegraph, 26 Aug 2022
Deep-cover agent fled to Moscow in 2018 after a decade of spying in Europe for the Kremlin. A Russian spy posing as a jet-set jewellery designer infiltrated Nato's naval headquarters in Italy by sleeping with officers stationed there, it emerged on Friday.
The agent - real name Olga Kolobova - became a fixture on the social circuit, targeting Allied Joint Forces Command in Naples, home to the US Navy's Sixth Fleet.
Under the exotic but false name of Maria Adela Kuhfeldt Rivera, and with a cover story to match, the spy was deployed for almost a decade as a businesswoman and socialite, making extensive connections that reached to the UK and as far as the Middle East.
Glamorous, impeccably dressed and driving an Audi convertible, 'Maria Adela' placed herself at the centre of Naples' international party scene.
Article here

ALSO See: "Socialite, Widow, Jeweller, Spy: How a GRU Agent Charmed Her Way Into NATO Circles in Italy" - Bellingcat, 25 Aug 2022
Three minutes before midnight on 14 September 2018, the cell phone of Andrey Averyanov began to ring. Despite the late hour, phone records show Maj. General Averyanov, the commander of the GRU's clandestine operations unit 29155, was still in his office at Russia's military intelligence service headquarters at Khoroshevskoe Shosse 76 in Moscow.
Earlier that day, Bellingcat and its Russian investigative partner, The Insider, had published an investigation into the cover identities of "Ruslan Boshirov" and "Alexander Petrov", two undercover GRU spies implicated in the Novichok poisoning of Sergey and Yulia Skripal in Salisbury, England. The investigation had blown the lid on a glaring hole in the GRU's tradecraft: for nearly a decade, Russia's military intelligence agency had furnished their spies with consecutively numbered passports, allowing investigative journalists who had acquired data commonly leaked onto Russia's black market to uncover other spies by simply tracing such batches of numbers.
Article here

US Secret Service Assistant Director Leaves Agency after Aide's Explosive Jan. 6 Testimony about Him - CNN, 30 Aug 2022
US Secret Service Assistant Director Tony Ornato left the Secret Service on Monday, a significant departure two months after explosive testimony by a former White House aide, who alleged Ornato had told her then-President Donald Trump was irate upon learning his security detail wouldn't take him to the US Capitol on January 6, 2021. ...
"I plan to continue cooperating with the DHS OIG's investigation," Ornato said. "My counsel have been in touch with the OIG, and they discussed but have not yet settled on a mutually convenient date for us to speak."
The DHS IG has launched an investigation into the Secret Service preparation and response to the January 6 insurrection. CNN has reached out to the DHS IG regarding attempts to interview Ornato.
Article here

The Prime Minister's Visit to Hut 7 - Sigint Historian, 22 Aug 2022
The Prime Minister, Winston Churchill, visited Bletchley Park on Saturday 6 September 1941, on his way to Ditchley Park, where he would stay overnight. There are a couple of more or less plausible accounts of what happened during the visit, but his visit to Hut 7 is not one of the better known.
Hut 7 was located north of Huts A and B, and west of Hut C, and was built early in 1940, to be occupied by the staff, led by Frederick Freeborn, who transferred there from the British Tabulating Machine Company at Letchworth and their equipment (often referred to as Hollerith machines) Hut 7 was responsible for the bulk of information processing at Bletchley Park, at its peak getting through two million punched cards each week.
Article here

---
SPECIAL EVENTS, REPORTS, VIDEOS, OTHER PODCASTS
EVENT: 2022 Insider Threat Virtual Conference - hosted jointly by the Defense Counterintelligence Security Agency (DCSA), Center for Development of Security Excellence (CDSE), and the Office of the Under Secretary of Defense for Intelligence and Security (OUSD(I&S)) - 1 Sep 2022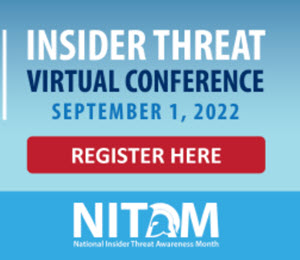 The 2022 Insider Threat Virtual Conference, hosted jointly by the Defense Counterintelligence Security Agency (DCSA), Center for Development of Security Excellence (CDSE), and the Office of the Under Secretary of Defense for Intelligence and Security (OUSD(I&S)), will bring security professionals and policy makers across the U.S. Government and industry together to kick off the National Insider Threat Awareness Month (NITAM) campaign. This year's theme is "Critical Thinking in Digital Spaces."
The 2022 Insider Threat Virtual Conference features senior level speakers and panelists who will present on critical thinking for the workforce, social engineering threats, an insider threat case study, and resources for workforce resiliency to counter insider risk.
Virtual Streaming Dates: Thursday, September 1, 2022 10:00 a.m. to 3:00 p.m. Eastern
Audience: Up to 3,000 Insider Threat practitioners, and counterintelligence and security professionals from the Department of Defense, Federal Agencies, private industry, critical infrastructure sectors, and academia.
Location: Virtual sessions will be available through Adobe Connect online platform. You will receive the direct link to access the conference after you register.
Classification: This conference is UNCLASSIFIED. Classified and FOUO/controlled unclassified information (CUI) will NOT be presented or discussed.
Event Information and Registration Here

MONOGRAPH: The Cuban Missile Crisis - Sixty Years Later - When Intelligence Made a Difference - Monograph by Regis Heitchue, Released TODAY by AFIO, 30 Aug 2022

In October 1962 the US and the world faced the most serious crisis and threat of nuclear war. Reg Heitchue, a retired senior CIA officer, has written a monograph for AFIO on the Cuban Missile Crisis. Former DCI Richard Helms once said "… the Cuban Missile Crisis was really an intelligence crisis. The threat appeared only through intelligence sources. Only those sources confirmed that the threat had gone away." The monograph is the story of what American intelligence knew, when it knew it, and how it knew what the Soviets were doing in Cuba prior to and during the crisis—and what we now know, 60 years later, quite accurately, of what the Soviets were actually doing in Cuba. This is a well-researched and riveting monograph. Extensive notes, bibliography, charts and photos.
208-Page Monograph here

REAL ESTATE: A Park City Home Inspired by a James Bond Movie Asks $33.5 Million - WSJ, 30 Aug 2022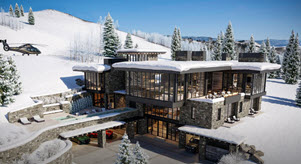 A James Bond-inspired home under construction at Utah's Deer Valley Resort is asking $33.5 million.
The mountaintop home in Park City will measure about 15,000 square feet, said the developer, Matt Alcone of Alcone Ventures. With floor-to-ceiling glass walls and a flat roof, the house will have a sleek, modern design inspired by a glass house seen in the 2015 James Bond film "Spectre," Mr. Alcone said.
The house is the most expensive home ever listed for sale at Deer Valley, according to listing agent Steve Jury of Keller Williams Park City. It is also among most expensive homes on the market in Utah, Mr. Jury said. At about 9,000 feet above sea level, the roughly 2-acre property overlooks Park City and the Wasatch Mountains. The home has access to Deer Valley ski trails as well as backcountry skiing, Mr. Alcone said, and sits in the middle of hiking and biking trails. The nearby Provo River is ideal for fly fishing, according to Mr. Jury.
Photos and Article here

VIDEO: CASSIA Spy Ring, Pt. 2/2: The Best Laid Plans - True Spies, 30 Aug 2022

It's a question that weighed heavily on the members of the CASSIA spy ring - a civilian resistance operation based out of a church in occupied Vienna. Vanessa Kirby joins ex-CIA officer Christopher Turner and Austrian intelligence expert Siegfried Bier to uncover a story of extreme courage in the face of insurmountable odds.
In Part 2, the Austrian spies are folded in to the OSS - America's new foreign intelligence agency. But the acquisition comes with unforeseen - and deadly - complications.
33-minute Video here

VIDEO: There's Not a Diplomatic Solution Now" in Russia-Ukraine War, Says American University Professor - GovtMatters, 28 Aug 2022

Keith Darden, associate professor in the School of International Service at American University, provides updates about the Russia-Ukraine war, assistance from the United States and nuclear concerns.
7.15 minute Video Here
VIDEO: Former CENTCOM Commander General Kenneth McKenzie in Charge of Afghanistan Exodus: 'I Advised against Withdrawing' - Fox News, 28 Aug 2022

Retired General Frank McKenzie, who was ordered to execute the U.S.'s withdrawal from Afghanistan, discusses what he could have done differently one year after Kabul fell to the Taliban.
11:38 minute video here


PODCAST: "POW's, Vietnam and Intelligence" – with Pritzker Curator James Brundage - SpyMuseum, 30 Aug 2022

What intelligence questions are generated when we discuss "prisoners of war"? The prisoner's side asks: what happened? Are they alive? If so, where? What did they know? Can they compromise operations? Can we get them out? The other side asks: what do they know? Can they tell us anything we don't know? Are they misleading us? The prisoner asks: where are we? Are there any friendlies? Can we share information to escape?
To answer these questions, this week's guest is James Brundage who curated the May 22-Apr 23 exhibit, "Life Behind the Wire: POW" which explores life in captivity. He is a public historian who has also worked at the Obama Presidential Library, the Chicago History Museum & the James Garfield Historic Site.
1-hour podcast here


---
Section IV - Books, Research Requests, Jobs, Obituaries
Books — Newly Released, Overlooked, Forthcoming
Surveillance State: China's Quest to Launch a New Era of Social Control
by Josh Chin and Liza Lin
(St Martin's Press, Sep 2022)
Where is the line between digital utopia and digital police state? Chin and Lin tell the detailed story of how China's Communist Party is building a new kind of political control: shaping the will of the people through the sophisticated—and often brutal—harnessing of data. It is a story born in Silicon Valley and America's "War on Terror," and now playing out in alarming ways on China's remote Central Asian frontier. As a minority separatist movement strains against Party control, China's leaders have built a dystopian police state that keeps millions under the constant gaze of security forces armed with AI. But across the country in the city of Hangzhou, the government is weaving a digital utopia, where technology helps optimize everything from traffic patterns to food safety to emergency response.
This is the new world China is building within its borders, and beyond. This is a future that is already underway—a new society engineered around the power of total digital surveillance.
Book available here
---
Need to Know: World War II and the Rise of American Intelligence
by Nicholas Reynolds
(Mariner Books, Sep 2022)
Former CIA officer Reynolds delivers an exhaustively researched critical history of American military intelligence from 1940 to the beginning of the Cold War. Before WWII, Reynolds notes, the U.S. had no permanent spy agency. At the war's outset, President Franklin Roosevelt's "haphazard approach" led to multiple counterintelligence programs: the Army and Navy each had its own systems for tracking and breaking encrypted messages; J. Edgar Hoover's nascent FBI had begun foreign campaigns in Latin America; and William "Wild Bill" Donovan's Office of Strategic Services, an independent department based on the British intelligence services, changed its mission according to the whims of its impulsive founder. Reynolds spends little time recounting far-flung spy missions, choosing instead to focus on the internal conflicts and personality clashes that roiled these intelligence agencies, including the battle for power between Donovan and Hoover. Light is also shed on lesser-known figures including Kenneth A. Knowles, a former gunnery officer who led the Navy's efforts to track German U-boats in the Atlantic. Though the extensive cast of characters can be hard to keep track of, Reynolds's scrupulous and well-rounded approach reveals the good, the bad, and the reckless in the early days of U.S. intelligence. Espionage buffs will be fascinated. —Publishers Weekly

Book may be ordered here
---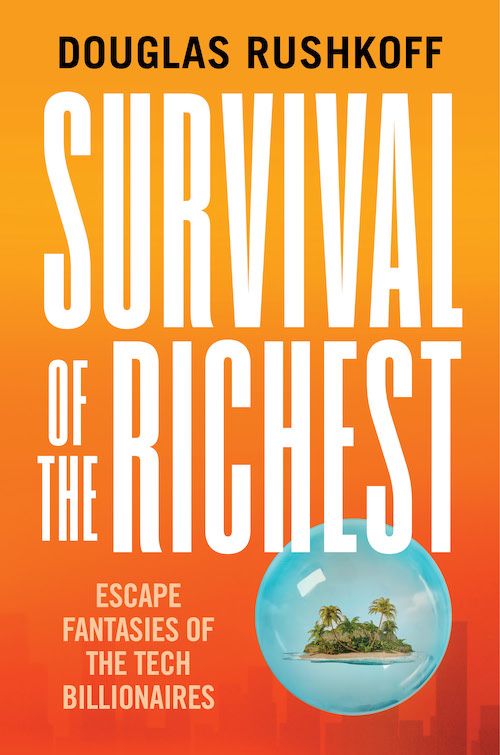 Survival of the Richest: Escape Fantasies of the Tech Billionaires
by Douglas Rushkoff
(W. W. Norton Company, Sep 2022)
The tech elite have a plan to survive the apocalypse: they want to leave us all behind.
Five mysterious billionaires summoned theorist Douglas Rushkoff to a desert resort for a private talk. The topic? How to survive the "Event": the societal catastrophe they know is coming. Rushkoff came to understand that these men were under the influence of The Mindset, a Silicon Valley–style certainty that they and their cohort can break the laws of physics, economics, and morality to escape a disaster of their own making—as long as they have enough money and the right technology.
Rushkoff traces the origins of The Mindset in science and technology through its current expression in missions to Mars, island bunkers, AI futurism, and the metaverse. In a dozen urgent, electrifying chapters, he confronts tech utopianism, the datafication of all human interaction, and the exploitation of that data by corporations. Through fascinating characters—master programmers who want to remake the world from scratch as if redesigning a video game, and bankers who return from Burning Man convinced that incentivized capitalism is the solution to environmental disasters—Rushkoff explains why those with the most power to change our current trajectory have no interest in doing so. And he shows how recent forms of anti-mainstream rebellion—QAnon, for example, or meme stocks—reinforce the same destructive order.
This remarkable work of social analysis shows us how to transcend the landscape The Mindset created—a world alive with algorithms and intelligences actively rewarding our most selfish tendencies—and rediscover community, mutual aid, and human interdependency. In the conclusion, the author argues that the only way to survive the coming catastrophe is to ensure it doesn't happen in the first place. Everything else is dangerous denial and fantasy.
Book may be ordered here

---
Researching Death of Richard Oakes, Native American Activist; Led Protests 1969-70 on Alcatraz Island; Killed in 1972
I'm a reporter at the San Francisco Chronicle researching a story about the life and death of Richard Oakes, the 20th century Native American activist. He led a famous "Red Power" protest in 1969 and 1970, occupying Alcatraz Island along with hundreds of other indigenous people. Later, in 1972, he was shot and killed by a YMCA camp manager in Sonoma County, California. The shooter claimed self-defense and was acquitted by a jury. FBI files show that the Bureau monitored the occupation of Alcatraz and later investigated whether Oakes' killing was racially motivated. I'm hoping to speak with anyone who was involved with these investigations or familiar with these events from the federal law-enforcement side. I can be reached at jason.fagone@sfchronicle.com.
CFP: IAFIE Citadel Conference - "Intelligence Education in a Contested World" - 20-22 October 2022
Call for Proposals — for conference to be held at The Citadel — The Military College of South Carolina which will host the annual IAFIE (International Association for Intelligence Education) conference in Charleston, SC from 20-22 October 2022.
The conference promotes intelligence education and provides an exceptional opportunity for networking among scholars and practitioners from academia, the private sector, and all levels of government. IAFIE also encourages the direct participation of both graduate and undergraduate students.
At this time, IAFIE seeks papers on ways to advance intelligence education in the areas of national security, law enforcement, and the business sector. Panel and paper proposals that speak to the broad conference theme of "Intelligence Education in a Contested World" will be most welcome!
We are interested, but not exclusively, in complete panel proposals, individual paper proposals, and graduate/undergraduate student research as they might relate to current IAFIE Study Groups:
• The Death of Democracy; • Combating the Popularity of False Narratives; • Defining the Proper Role of Structured Analytic Techniques; • What Analysts Need to Know about Probability and Statistics; • Defining Core Competencies for Intelligence Analysts; • Challenges of Competitive and Business Intelligence; • Cyber Challenges: Defining the Domain of Cyberspace.
Please submit your 250-word panel and/or paper proposals (abstract) to Dr. Larry Valero, IAFIE Events Chair at citadelconference@iafie.org by 15 September 2022.
Notification of acceptance of proposals will be provided on a rolling basis.
Full panel proposals should also include the following information: • Panel title; • Abstract; • All presenter names (limited to four), affiliations, and presentation titles; • Panel discussant name and affiliation and; • Panel chair name and affiliation.
Event location: The Citadel, The Military College of South Carolina, Charleston, SC.
For more information on presenting, attending, or sponsoring the conference, please visit the IAFIE conference website or ask questions do so here
CFP on "Domestic Intelligence Organizations in Non-Democratic Regimes" for the International Journal of Intelligence and CounterIntelligence
The resurgence of authoritarianism in the 21st century coincides with transformations in intelligence that offer states greater surveillance capabilities than any other era of human history. This special issue will explore intelligence in non-democratic regimes to elicit insights on how these non-democratic intelligence cultures and practices might harness intelligence in the future compared to how they have in the past. The editors are particularly interested in case studies that focus less on theory and more on history and new evidence, although papers that offer original theoretical concepts are welcome.
Contributions may include, but are not limited to, the following questions and issues:
· The role of new technology in domestic intelligence or surveillance by non-democratic states (including the newly-developed digital authoritarianism practices)
· How ideology shaped domestic intelligence organizations, functions, or operations in non-democratic states
· Single or comparative case studies
· The influence of society, culture, and history on intelligence in non-democratic regimes and vice versa
· The role of individuals as driving forces in non-democratic intelligence structure, organization, and behavior
· The effect of intelligence on minority or underrepresented groups and voices
· The pressure or influence of outside states, including allies, adversaries, or patrons, on intelligence by non-democratic regimes
· Innovations in non-democratic intelligence practices
· Areas of continuity or discontinuity in the transition from a non-democratic to a democratic state
Abstracts are due by 15 August 2022; Manuscripts are due 15 December 2022.
Manuscripts should be between 4,000-8,000 words (including the abstract, an author bio, references, figures, and tables.) All manuscripts should be formatted following the style of the International Journal of Intelligence and CounterIntelligence.
Submissions or questions: Florina Cristiana Matei, cmatei@nps.edu, or Jeff Rogg, jrogg@citadel.edu
Full Time Teaching Opportunity: Director of Intelligence Studies at the Catholic University of America
The Catholic University of America (CUA) in Washington, D.C. is seeking a new Director of Intelligence Studies to begin in August 2023. The current director, former CIA officer and staff historian (and current AFIO board member) Nicholas Dujmovic, founded the program after his retirement in 2016. The undergraduate Certificate in Intelligence Studies has grown to be the largest certificate or minor program on campus. The program continues to expand the number and variety of intelligence courses offered.
Dr. Dujmovic is reaching out to the AFIO community to encourage potential candidates with the following attributes:
Significant service (at least 15 years) as a professional intelligence officer involved in analysis, operations, technical collection, or possibly support. A recent retiree closing a successful career would be ideal.
An advanced degree (Ph.D. preferred) from an accredited university in political science, history, area studies, a comparable field or a relevant STEM field.
Teaching experience at the university level, either undergraduate or graduate.
Evidence of past scholarship and a willingness to engage in further research and publication, consistent with CUA's commitment to excellence as a "research university."
An enthusiasm for teaching and advising mostly undergraduate students.
The vacancy notice is active and can be found here.
AFIO members wishing to learn more are encouraged to contact Dr. Dujmovic at dujmovic@cua.edu.
Assistant Program Director/ Lecturer or Sr. Lecturer, Security and Intelligence in Washington, DC - Johns Hopkins University
The Johns Hopkins University invites applications for the position of Assistant Program Director in the area of Security and Intelligence. This position will support the MA in Global Security Studies (primary), MS in Intelligence Analysis, and MS in Geospatial Intelligence programs in the Center for Advanced Governmental Studies, within the Krieger School of Arts & Sciences' Advanced Academic Programs Division. Reporting to the Director of the Center for Advanced Governmental Studies and Associate Dean for Graduate & Professional Programs, the Assistant Program Director will contribute to the excellence of the programs and will demonstrate and support ongoing innovation in the curriculums.
The Assistant Program Director will have the following academic and administrative responsibilities: Academic Responsibilities Teach 6 graduate courses per year, including preparation and time spent in the classroom (both on-site in the Washington, DC Center and online), using best practices for teaching, engaging, and mentoring students from diverse backgrounds in the learning process, and responding to student questions Advise students, including both program and research advising Provide input on the curriculums and new course development to ensure the delivery and growth of quality programs Other academic duties normally performed by full-time or regular part-time faculty, such as participating on committees, attending academic events, or contributing to other academic service Administrative Responsibilities Assist with the management of degree concentrations or areas of focus Participate in the adjunct faculty hiring and development processes Assist the Program Directors with administrative tasks, such as planning events and reviewing admission materials Other administrative duties as assigned.
Minimum Qualifications: PhD in political science, international affairs, security studies, intelligence, or other field relevant to the interdisciplinary nature of global security studies; other terminal degrees in these or related fields may be considered 1-3 years of higher education teaching experience online and/or at the graduate level The ability to teach a variety of courses in the global security fields, including research-focused courses Strong organizational skills Excellent oral and written communication skills.
Requirements, Qualifications Sought, and Application Instructions here.

---
Jerry Mohr, CIA Technical Service Expert

Albert Gerald Mohr, 76, a CIA Technical Services Expert, known as "Jerry" throughout life, died 20 August 2022 in South Ogden, UT of Amyotrophic Lateral Sclerosis, commonly known as Lou Gehrig's disease.
Jerry was born in Brigham City, UT. He grew up in Washington Terrace, Weber County, UT.
Jerry graduated from Bonneville High School in 1964 and was the photographer on the yearbook staff. He was interested in electronics and loved to listen to music. He built and operated his own small radio station in his parent's basement that broadcast to the local neighborhoods.
After high school, Jerry worked for a few summers at Bryce Canyon National Park as a vegetable cook, soda fountain manager, and bellhop.
Jerry graduated from Weber State College in 1968 with a degree in Electronics Engineering Technology. After graduation he worked for General Electric in the Avionics division in Binghamton, NY.
He served for 31 years in the US Army and the Army Reserve, achieving the rank of Colonel. While in the army, he served with the 1st Signal Brigade during the Vietnam War.
After his military service, Jerry worked for the Central Intelligence Agency for over 30 years and traveled for work all over the world. After retiring from the CIA, he worked for Telemus/Raytheon in the Washington, D.C. area. Those areas include: Alexandria, VA; Tripoli, Libya; Hayama, Japan; Rockville and Gaithersburg, MD; and South Ogden, UT.
In retirement, Jerry and family moved back to Utah, and got his H.A.M. radio license. He served for years on the Weber County Sheriff's office ARES Communication Team and LDS Church Stake Communication team, and joined the Ogden Amateur Radio Club, and the Utah VHF Society. He was a member of the Vietnam Veterans Association. Jerry was a lifetime member of the Weber State Alumni Association and served on the Weber State Emeriti Alumni Council for several years. He also was a member of the Sons of Utah Pioneers, Pioneer chapter.
Jerry was an active member of the Church of Jesus Christ of Latter-Day Saints, and he served faithfully in many branch, ward, and stake callings.
Jerry is survived by his wife of almost 50 years, Sandra Johnson (Sandi); a sister, six children, and other family.
There will be a viewing on Friday, 2 September 2022, 6-8 pm, and Saturday, 3 September 2022, 10:30-11:45 am with Funeral at Noon at the Pleasant Valley 5th Ward chapel, 5735 Crestwood Drive, South Ogden, UT 84405.
Burial will be at Arlington National Cemetery, in Arlington, Virginia at a later date.
---
AFIO EDUCATIONAL EVENTS IN COMING TWO MONTHS....
Virtual =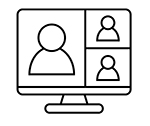 ; In-Person =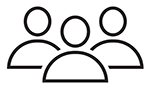 Thursday, 1 September 2022, 7pm CDT - Virtual - The San Antonio TX AFIO Chapter program – Two topics: "The Alligator" a six-foot long anti-tank rifle, and Melvin Gamble, former CIA, discussing The Havana Syndrome and other topics
Remember when theaters showed cartoons or newsreels before the movie at the theater? We are going back to the good old days with a newsreel ("The Alligator") from Ukraine in this special all-video meeting. There is nothing funny about "The Alligator." It is a six-foot long anti-tank rifle whose projectile can pierce one inch steel plate at several thousand yards.
No use hiding behind the cinder block wall. The rifle is taking some of the workload and expense off the Javelin anti-tank missile for non-armored targets. (Cost is in the vicinity of $200,000 a Javelin missile). A three minute video on the rifle and the "snubnose" version will precede our main feature.
The main feature of this 1 Sept meeting will be Melvin Gamble, a 40-year career CIA Senior Intelligence Officer, discussing the Havana Syndrome as well as the need and benefits of diversity in the intelligence community, and in the CIA in particular. And other aspects of his remarkable career. This program will be hosted by James Hughes, AFIO President, former CIA Operations Officer. The interview runs 23 minutes. It comes from the popular AFIO NOW video interview series.
Questions? Need links to virtually attend? Contact John Franklin, President, AFIO San Antonio Chapter, at satxafio@gmail.com
Thursday, 6 October 2022, 7pm CDT - Virtual - The San Antonio TX AFIO Chapter hears from Ric Prado, Senior CIA Operations Officer, author of "Black Ops"
This will be a very special San Antonio AFIO Chapter event. A live discussion with Ric Prado, author of "Black Ops, The Life of a CIA Shadow Warrior." Hosted by David Endris, SATX AFIO Chapter secretary.
Enrique "Ric" Prado is a paramilitary, counter-terrorism, and special/clandestine operations specialist, with a focus on international training operations and programs. Mr. Prado is a twenty-four-year veteran of the Central Intelligence Agency where he served as an Operations Officer in six overseas posts. He was Deputy Chief of Station and "Plank Owner" of the original Bin Ladin Task Force/Issues Station under Senior Analyst, Michael Scheuer, as well as Chief of Station in a hostile Muslim country. He also served as Chief of Operations in the CIA's Counterterrorist Center (CTC) during the September 11th attacks, where Mr. Prado helped coordinate CIA/CTC's special operations (SPECOPS) activities with the National Security Council and FBI, as well as with elite U.S. military representatives from Delta Force and SEAL-Team Six, then detailed to CTC/CIA. He retired as Senior Intel Service-2 (SIS-2, Major General equivalent at CIA). Advanced copies of the book can be ordered at https://www.ricprado.com/
Details about the October meeting will be sent out several days in advance to allow it to be forwarded or shared with other members in other chapters.
Questions? Need the links to virtually attend? Contact John Franklin, President, AFIO San Antonio Chapter, at satxafio@gmail.com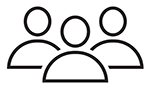 6 October 2022 (Thursday), 11:30am - 2pm PDT - San Francisco, CA - The AFIO Andre LeGallo Chapter hosts Lt. Col. Roger S. Dong discussing developments in the U.S., Taiwan and China relations.
Speaker: Roger Dong, Lt. Colonel (ret.), United States Air Force Date: Thursday, October 6, 2022
Roger S. Dong is a retired Air Force Lt. Colonel who served in counter-intelligence and human intelligence collection for 28 years throughout Asia. After retirement, he returned as a GS-14 serving as our Defense Attaché in Taiwan from 1995-1999. His interest in modern China continued after his retirement and he has lectured on the Belt and Road Initiative and President Xi Jinping and China and Africa in the past. He is one of the most highly decorated HUMINT officers in the nation recognized by the Secretary of Defense, Director of DIA and Director of CIA for his significant intelligence reporting.
Location: Basque Cultural Center, 599 Railroad Ave, South San Francisco, CA 94080.
11:30am no host cocktail; meeting and luncheon at noon.
RSVP and pre-registration is required. Eventbrite registration link here.
Reservation and pre-payment is required before September 30, 2022. The venue cannot accommodate walk-ins.
Please contact Mariko Kawaguchi, Board Secretary at afiosf@aol.com or Mariko Kawaguchi, c/o AFIO, P.O. Box 117578, Burlingame, CA 94011 for questions.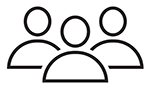 Friday, 4 November 2022, 10:30am - 2pm EDT - Tysons Corner, VA - AFIO National In-Person Winter Luncheon
Hold the date. AFIO will be hosting an in-person speaker luncheon at the DoubleTree Hotel, Tysons Corner.
Full details and registration to follow in coming weeks.
Questions? Email events@afio.com
---
Other Upcoming Events from Advertisers, Corporate Sponsors, and Others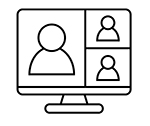 Thursday, 1 September 2022, noon-1 pm – Washington, DC – The Fourth Man with Robert Baer – Virtual International Spy Museum Program
In the aftermath of the Cold War, American intelligence caught three high-profile Russian spies: Aldrich Ames, Edward Lee Howard, and Robert Hanssen. However, rumors have long swirled of another mole, one perhaps more damaging than all the others combined. Whether real, imagined, or an ingenious Russian ruse, this shadow is often referred to as the Fourth Man. Join International Spy Museum Historian and Curator Dr. Andrew Hammond in conversation with New York Times bestselling author and former CIA operative Robert Baer for a discussion of his new book The Fourth Man: The Hunt for a KGB Spy at the Top of the CIA and the Rise of Putin's Russia. Meet the mole hunters--three women, pioneering counterintelligence veterans, tasked with investigating whether the CIA had another internal turncoat after Ames's arrest and the intriguing characters they encountered as sources and suspects. Find out why Baer contends that this thrilling chase had profound implications for the future of America, Russia, and the rise of Vladimir Putin. More information about this event here www.spymuseum.org.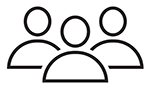 Friday, 9 September 2022, 7 pm – Washington, DC – Nicholas Reynolds: Need to Know – International Spy Museum and Politics and Prose Joint Program Located at Politics & Prose Bookshop
International Spy Museum Historian and Curator Dr. Andrew Hammond will be interviewing historian and former CIA officer Nicholas Reynolds, the New York Times bestselling author of Writer, Sailor, Soldier, Spy. Reynolds uncovers the definitive history of American intelligence during World War II, illuminating its key role in securing victory. He has worked in the fields of modern military history and intelligence off and on for forty years, with some unusual detours. Most recently, he was the historian for the CIA Museum, responsible for developing its strategic plan and helping to turn remarkable artifacts into compelling stories. More information about this event here: www.spymuseum.org.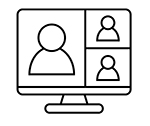 Friday, 16 September 2022, noon-1 pm – Washington, DC – Wise Gals with Nathalia Holt – Virtual International Spy Museum Program
Meet "the Wise Gals"— five women employed by the US government who moved around the globe like shadows during World War II and the tense post-war period of the 1950s and '60s. Nathalia Holt, a New York Times-bestselling author, has brought their lives into the light with her new book WISE GALS: The Spies Who Built the CIA and Changed the Future of Espionage. Dubbed the "Wise Gals" for their sharp humor, intuition, and inventiveness, these women took on dangerous espionage assignments, risking their lives to defend national security. Join us for a conversation with Holt about these remarkable intelligence officers who brought fresh energy and subtle skills to critical operations in WWII and the Cold War. More information about this event here: www.spymuseum.org.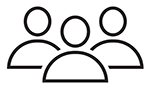 Saturday, September 17, 2:00-4:00pm – Washington, DC – In-Store Book Signing with Robert Wallace – International Spy Museum Program
The Spy Museum Store for a free book signing of The Official CIA Manual of Trickery and Deception with author and the real life "Q" of the CIA, Robert Wallace. More information about this event here: www.spymuseum.org.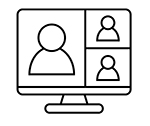 Tuesday, 27 September 2022, 2-3pm – Washington, DC – SPY with Me: Memory Loss Program – Virtual International Spy Museum Program
SPY with Me is an interactive virtual program for individuals living with dementia and their care partners. Join SPY as we use music and artifacts to explore some of our favorite spy stories. Programs last one hour and are held virtually through Zoom once a month. To register, please email Shana Oltmans at soltmans@spymuseum.org. Free but space is limited. Register below. More information about this event here: www.spymuseum.org.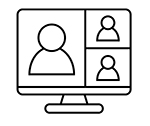 Thursday, 29 September 2022, noon-1 pm – Washington, DC – Virtual Spy Chat with Chris Costa with David Marlowe – Virtual International Spy Museum Program
Join us for an online discussion of the latest intelligence, national security, and terrorism issues in the news. Spy Museum Executive Director Chris Costa, a former intelligence officer of 34 years, will be joined by David Marlowe, CIA Deputy Director of Operations. Marlowe is a veteran intelligence officer who became Deputy Director in June 2021. He has served with the CIA for over 30 years. He has previously been the senior officer directing operations in the Counterterrorism Center. Marlowe has served overseas as the senior CIA station chief in undisclosed locations that are acknowledged by the CIA to be "several of the largest and most complex environments, including war zones." Marlowe was recently the Assistant Director of CIA for the Near East Mission Center, which combines operations officers, intelligence analysts, and other specialists to focus on the Middle East. More information about this event here: www.spymuseum.org.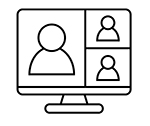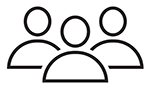 25 October 2022 - Annapolis, MD - Hybrid: In-Person and Virtual - "The Russia China Partnership" - US Naval Institute and US Naval Academy Conference
Join us in person or virtually for this timely and important discussion of great power competition and the influences and factors that are shaping the Russian and Chinese worldview.
Panels of scholars and experts will discuss: • The global impact of Russia's invasion of Ukraine; • Efforts by the People's Republic of China and Russia to work together to displace the United States economically and militarily, as well as undercut its leadership role in world institutions; • Russia and the PRC's attempts to become the world's superpowers; and • A look at Russia and the PRC's past and current use of military power and economic warfare to achieve their goals.
Panel #1 – Russia and China's Gambit to Reset the World Order – Moderator: Kori Schake, Ph.D., Senior Fellow and Director of Foreign and Defense Policy Studies, AEI (Confirmed); o Elbridge Colby, Cofounder and Principal, The Marathon Initiative (Confirmed); o ADM Harry B. Harris Jr., USN (Ret.), Former Commander, U.S. Pacific Command; Former Ambassador to the Republic of South Korea (2018 – 21) (Confirmed); o Michael Kofman, Director, Russia Studies Program, CNA Corporation (Confirmed); o Sarah C. M. Paine, Ph.D., William S. Sims University Professor, U.S. Naval War College (Confirmed).
Panel #2 – What's Next for the Russia-China Relationship: Implications for the United States and the World – Moderator: Rozlyn Engel, Ph.D., Distinguished Visiting Professor, Economics Department, U.S. Naval Academy (Confirmed); o Graham T. Allison, Ph.D., Douglas Dillon Professor of Government, Harvard University (Invited); o Lyle Goldstein, Ph.D., Visiting Professor of International and Public Affairs, Watson Institute for International and Public Affairs, Brown University (Confirmed); o The Honorable Jon M. Huntsman Jr., Vice Chair, Policy, Ford Motor Company; Former Ambassador to Russia (2017-19); Former Ambassador to China (2009-11) (Invited); o Angela E. Stent, Ph.D., Senior Advisor, Center for Eurasian, Russian, and East European Studies, Georgetown School of Foreign Service; Senior Non-Resident Fellow at Brookings Institution (Confirmed); o The Honorable Randall G. Schriver, Chairman of the Board, Project 2049 Institute; Partner, Pacific Solutions LLC; Former Assistant Secretary of Defense for Indo-Pacific Security Affairs (2018 - 19) (Confirmed).
More information about our speakers can be found here.
Sign up today, space is limited!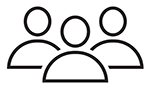 Thursday, 27 October 2022, 4:30 - 6:30 pm EDT - Hanover, MD - Cocktails and Codebreakers Event
Please join the National Cryptologic Foundation (NCF) and the Intelligence and National Security Alliance (INSA) for Cocktails and Codebreakers, a celebration of women in codebreaking.
Pay tribute to the rich history of trailblazing women in cryptology, to include recognizing the United States Postal Service's launch of a Women Cryptologists of WWII stamp.
Fireside Chat: Ms. Jen Easterly, Director, Cybersecurity and Infrastructure Security Agency (CISA) with Mr. Greg Myre, NPR National Security Correspondent, as moderator.
Special Guest Speaker: Mr. Bill Nye will speak about his mother who was a WWII cryptologist with the WAVES.
Where: The Hotel at Arundel Preserve: 7795 Arundel Mills Blvd, Hanover, MD 21076. Google map link for driving directions and location.
More info here
Register here
Questions to R. Diamond at rdiamond@cryptologicfoundation.org
19 - 28 March 2023 - Washington DC to Europe and back - Gary Powers' 10-Day Cold War Espionage Tour
Join author and historian Gary Powers Jr. on this unforgettable 10-day tour of Cold War and Espionage related sites throughout Germany and the Czech Republic
Day 1: Departure from the USA; Day 2: Arrival Berlin; Day 3: Berlin - Potsdam - Berlin; Day 4: Berlin; Day 5: Berlin – Leipzig – Dresden; Day 6: Dresden – Prague – Pilsen; Day 7: Pilsen – Míšov – Pilsen; Day 8: Pilsen – Rozvadov – Nuremberg – Stuttgart; Day 9: Stuttgart – Sinsheim – Speyer – Frankfurt; Day 10: Departure for the USA.
Included Visits: Berlin Wall Memorial • Checkpoint Charlie Museum • German Spy Museum • Military History Museum Gatow • Glienicke Bridge • Hohenschönhausen Memorial • Berlin Stasi Museum • Allied Museum on Clay Allee • Museum in Der Runde Ecke • Leipzig Forum of Contemporary History Museum • Dresden's Military History Museum • Bautzner Strasse Dresden Memorial • KGB Museum • Prague Museum of Communism • Vitkov Hill Nuclear Bunker • Pilsner Urquell Brewery • Atom Museum • Iron Curtain Museum • Nuremberg Trials Memorial • Stuttgart Cold War Bunker • Sinsheim Technik Museum • Speyer Museum of Technology.
Tour Name: Gary Powers' Cold War Espionage Tour - view tour; Group Name: Garypowers.Com Tours; Departure City: Washington, DC; Tour Departure Date: March 19, 2023; Tour Return Date: March 28, 2023.
Tour Price: $3,950.00 (deduct $950 for land only tour) per person, assumes 2-person registration.
For full description of the activities and accommodations on each of those dates and locations, explore full information about the tour here or Call 1.800.323.4466.
To enroll now for this 2023 once in a lifetime tour, do so here.
ALSO See: "Enemy Territory: The Story of American CIA U-2 Pilot Francis Gary Powers" - A Graphic Novel by Francis Gary Powers Jr. and Walter Pfenninger.
---
ITEMS FOR SALE AT AFIO FOR MEMBERS...including NEW ALL-BLACK SHORT-SLEEVED POLO SHIRT
Now available: Black short-sleeved polo shirts with Embroidered AFIO logo
Show your support for AFIO with our new Black Short-sleeve Polo Shirts. Shirts are shrink and wrinkle resistant of fine cotton with a soft, "well-worn, comfy" yet substantial feel. They feature a detailed embroidered AFIO seal. Get a shirt for yourself and consider as gifts for colleagues, family, and friends. Only $50 each including shipping.
Sizes for (M) men, only; Small, Medium, Large, XL, XXL, and XXXL. $50 per shirt.
You may pay by check or credit card. Complete your order online here or mail an order along with payment to: AFIO, 7600 Leesburg Pike, Ste 470 East, Falls Church, VA 22043-2004. Phone orders at 703-790-0320. Questions? Contact Annette at: annettej@afio.com.
PopSocket for cellphones or tablets
Show your support to AFIO while enjoying the convenience offered by our AFIO Logo PopSocket. The PopSocket is most commonly used as a stand and as a grip for your mobile phone or tablet; handy for taking selfies, watching videos, and for texting. The PopSocket looks like a small button or sticker which, when closed, sticks flat to your mobile device. However, its accordion-like design enables it to pop open for use. The benefits of using a PopSocket make it a must-have accessory for your mobile phone or tablet. It also aids in keeping your phone from slipping off your hand during use, falling, or breaking.
Price: $15. Order this and other store items online here.
---
Caps - Dark Navy with Navy AFIO Logo
An authentic silhouette with the comfort of an unstructured, adjustable fit. Fabric: 100% cotton. Unstructured. Fabric strap closure with adjustable D-clip. Price: $30. Order this and other store items online here.
---
Duffel Bags - Royal Blue and Black with Full Color AFIO Logo This duffel has it all when it comes to value, style and organization.
600 denier polyester canvas with polyester double contrast; D-shaped zippered entry for easy access. Front pocket with hook and loop closure. End mesh pocket Easy-access end pockets. Four durable, protective feet and built-in bottom board for added strength. Web handles with padded grip. Detachable, adjustable shoulder strap.
Dimensions: 11"h x 19.75"w x 9.75"d; Approx. 2,118 cubic inches
Price: $50. Order this and other store items online here.
---
AFIO Mug with color glazed logo. Made in America. Sturdy enough to sit on desk to hold pens, cards, paperclips, and candy.
This handsome large, heavy USA-made ceramic mug is dishwasher-safe with a glazed seal. $35 per mug includes shipping. Order this and other store items online here.
---
Guide to the Study of Intelligence and When Intelligence Made a Difference
"AFIO's Guide to the Study of Intelligence" has sold out in hard-copy.
However, it is available in digital form in its entirety on the AFIO website here.

Also available on the website here are the individual articles of AFIO's history project "When Intelligence Made a Difference" that have been published to date in The Intelligencer journal. More articles will be forthcoming in future editions.
---
Disclaimers and Removal Instructions
Weekly Intelligence Notes (WINs) are commentaries on Intelligence and related national security matters, based on open media sources, selected, interpreted, edited and produced for non-profit educational uses by members and WIN subscribers.
REMOVAL INSTRUCTIONS: We do not wish to add clutter to inboxes. To discontinue receiving the WINs:
a) IF YOU ARE A MEMBER - click here: UNSUBSCRIBE and supply your full name and email address where you receive the WINs. Click SEND, you will be removed from list. If this link doesn't open a blank email, create one on your own and send to afio@afio.com with the words: REMOVE FROM WINs as the subject, and provide your full name and email address where you are currently receiving them.
b) IF YOU ARE NOT A MEMBER, and you received this message, someone forwarded this newsletter to you [contrary to AFIO policies]. Forward to afio@afio.com the entire WIN or message you received and we will remove the sender from our membership and distribution lists. The problem will be solved for both of us.
CONTENTS of this WIN [HTML version recipients - Click title to jump to story or section, Click Article Title to return to Contents. This feature does not work for Plaintext Edition or for some AOL recipients]. If you wish to change to HTML format, let us know at afio@afio.com. The HTML feature also does not work for those who access their e-mail using web mail...however NON-HTML recipients may view the latest edition each week in HTML at this link: https://www.afio.com/pages/currentwin.htm
---
WINs are protected by copyright laws and intellectual property laws, and may not be reproduced or re-sent without specific permission from the Producer. Opinions expressed in the WINs are solely those of the editor's or author's listed with each article. Notices in the WINs about non-AFIO events do not constitute endorsement or recommendation by AFIO. AFIO Members Support the AFIO Mission - sponsor new members! CHECK THE AFIO WEBSITE at www.afio.com for back issues of the WINs, information about AFIO, conference agenda and registrations materials, and membership applications and much more!
(c) 1998 thru 2022. NOTE NEW ADDRESS: AFIO, 7600 Leesburg Pike, Suite 470 East, Falls Church, VA 22043-2004. Voice: (703) 790-0320; Fax: (703) 991-1278; Email: afio@afio.com
---
About AFIO | Membership Renewal | Change of Address | Upcoming Events | Chapter Locations | Corporate/Institutional Memberships | Careers in Intelligence Booklet | Guide to the Study of Intelligence | Intelligencer Journal | Weekly Intelligence Notes | To Make A Donation | AFIO Store | Member-Only Section | Code of Ethics | Home Page
Click here to return to top.
---