---
Section I - INTELLIGENCE HIGHLIGHTS
Is Vladimir Putin Happy to Risk Nuclear War to Avoid Admitting Defeat? - Guardian, 20 Sep 2022
Vladimir Putin has backed himself into a corner in Ukraine. And true to form, the Russian leader is ready to escalate, perhaps up to the brink of nuclear war, rather than admit defeat.
Seven months after Putin launched his invasion, Russian troops have been driven back in the Kharkiv region, and Ukrainian forces are advancing in Luhansk and squeezing his troops and supply lines in Kherson.
It is not impossible that Russia could lose territories that it has held since 2014 if Putin's forces cannot stop Ukraine's counteroffensive.
Facing humiliation, Putin has issued a new threat: holding "referenda" in the regions of Donetsk, Luhansk, Zaporizhzhia and Kherson, which could lead to them being annexed by Russia by early next week.
Article here

"We Are Gridlocked in Colossal Global Dysfunction" - Russia's Invasion Shadows U.N. Assembly - NYT, 20 Sep 2022
Divided by war, strained by shortages and faced with the cataclysm of global warming, dozens of world leaders convened at the United Nations in New York on Tuesday for the first full, in-person General Assembly since the pandemic began.
Among all the global crises, Russia's invasion of Ukraine dominated the day, with heads of state addressing the violence of the conflict, the chaos in supply chains, the soaring energy prices and the other ripple effects of the war.
... At least two presidents, Recep Tayyip Erdogan of Turkey and Emmanuel Macron of France, used the United Nations as a stage to cast themselves as would-be peacemakers in the war in Ukraine.
Article here

Pentagon Opens Sweeping Review of Clandestine Psychological Operations - WPost, 19 Sep 2022
Complaints about the U.S. military's influence operations using Facebook and Twitter have raised concern in the White House and federal agencies.
The Pentagon has ordered a sweeping audit of how it conducts clandestine information warfare after major social media companies identified and took offline fake accounts suspected of being run by the U.S. military in violation of the platforms' rules.
Colin Kahl, the undersecretary of defense for policy, last week instructed the military commands that engage in psychological operations online to provide a full accounting of their activities by next month...
Article continues here

'Our World Is in Peril': At UN, Leaders Push for Solutions - APNews, 20 Sep 2022
The world's problems seized the spotlight Tuesday as the U.N. General Assembly's yearly meeting of world leaders opened with dire assessments of a planet beset by escalating crises and conflicts that an aging international order seems increasingly ill-equipped to tackle. After two years when many leaders weighed in by video because of the coronavirus pandemic, now presidents, premiers, monarchs and foreign ministers have gathered almost entirely in person for diplomacy's premier global event.
But the tone is far from celebratory. Instead, it's the blare of a tense and worried world.
"We are gridlocked in colossal global dysfunction," Secretary-General Antonio Guterres said, adding that "our world is in peril — and paralyzed."
Article here

Leader of Russian Mercenaries Turns to Prisoners in Search of Recruits for War in Ukraine - Stars & Stripes, 20 Sep 2022
A Russian mercenary organization is trying to recruit 1,500 imprisoned felons to fill its ranks, but many are refusing to join Moscow's faltering war effort in Ukraine, the Pentagon said.
The Wagner Group, which has close ties to the Kremlin, also is trying to enlist foreign fighters from Tajikistan, Belarus and Armenia, a senior U.S. defense official told reporters. ... "Our information indicates that Wagner has been suffering high losses in Ukraine, especially and unsurprisingly among young and inexperienced fighters," the defense official said on condition of anonymity Monday.
... "Russians are performing so poorly that the news from Kharkiv province has inspired many Russian volunteers to refuse combat," the defense official said. Last week, video emerged of Wagner leader Yevgeny Prigozhin at a Russian prison, where he was offering prisoners release if they were willing to serve six months in Ukraine.
Article here

Most of Kansas Professor's U.S. Conviction for Hiding China Ties Tossed - Reuters, 20 Sep 2022
A federal judge on Tuesday tossed most of a University of Kansas chemical engineering professor's conviction for concealing work he did in China while conducting U.S. government-funded research, in the latest setback for a crackdown on Chinese influence within American academia.
U.S. District Judge Julie Robinson in Kansas City, Kansas, ruled prosecutors presented insufficient evidence to support Feng "Franklin" Tao's conviction on three wire fraud counts in April by a jury in her courtroom.
... Robinson said that while Tao was "deceptive" in not disclosing his activities in China, there was "no evidence that Tao obtained money or property through the alleged scheme to defraud, as required under the wire fraud statute."
Article here

In Russia's Information War, a New Field of Study Gains Traction: "Acmeology" - NewLines, 14 Sep 2022
As an authority in the new and obscure discipline of "acmeology," which attempts to model how individuals and groups can achieve their highest possible professional potential, Aleksandr Starunskiy is at the forefront of disinformation.
Less than a year before Vladimir Putin unleashed the largest armed conflict on European soil since World War II, the Kremlin quietly expanded the Russian Security Council's Science Council, an advisory body composed of nearly 150 prominent academics and government figures. Among the new members was a deputy commander of a nondescript military unit: one A.G. Starunskiy. Russian investigative journalists subsequently alleged that this Starunskiy was really Aleksandr Gennadiyevich Starunskiy, a high-ranking officer of the General Staff's Main Intelligence Directorate (GRU) who had been intimately involved in that agency's disinformation and influence campaigns.
Article here

Russia Moves toward Annexing Ukraine Regions in a Major Escalation - WPost, 20 Sep 2022
The Kremlin's puppet authorities in occupied areas declared plans for staged referendums to approve joining Russia. Officials in the self-declared separatist "republics" of Luhansk and Donetsk, and in the occupied region of Kherson in southern Ukraine, announced "referendums" to be held from Friday to Tuesday. Such votes, which are illegal under Ukrainian and international law, have been widely derided by Western officials as a sham and merely a precursor to annexation.
After annexing the territories, Moscow probably would declare Ukrainian attacks on those areas to be assaults on Russia itself...
Article continues here

---
Section II - IC PODCASTS, COMMENTARY, BLOG UPDATES
Elbridge Colby, Former Dep Asst SecDef for Strategy and Force Development on "The Great Power Conflict"— interviews by Former Acting D/CIA Mike Morell


Intelligence Matters: A CBS News original national security podcast is hosted by former CIA acting director and CBS News national security contributor Michael Morell. The most recent podcasts/interview is:
Sep 14 | Former Deputy Assistant Secretary of Defense for Strategy and Force Development Elbridge Colby
In this episode of Intelligence Matters, host Michael Morell speaks with Former Deputy Assistant Secretary of Defense for Strategy and Force Development Elbridge Colby about his new book The Strategy of Denial: American Defense in an Age of Great Power Conflict and whether the U.S. military is ready for a new era of great power competition. Colby discusses doubts amongst analysts in the U.S. ability to win a war against the Chinese military. He notes that there is substantial bipartisan agreement that China is the biggest threat against the U.S.

Other recent "Intelligence Matters" podcasts to stream or download:
Sep 07 | Journalist and Former Marine Elliot Ackerman
Aug 24 | Terrorism Analyst Bill Roggio
Aug 17 | Former Senior CIA Analysts on China: Chris Johnson and John Culver
Aug 10 | The Potential of Future Conflict with China: Professor Hal Brands
Aug 03 | Battlefield Lessons for Ukraine, Taiwan: Former Diplomat Eric Edelman
July 27 | Best Of: Stanford Professor and Author Amy Zegart
July 20 | Psychiatrist Kenneth Dekleva on Profiling World Leaders
July 13 | Making Fun of Spies: Former CIA Officer and Satirist Alex Finley
July 06 | German Marshall Fund President Heather Conley on Russia's "Strategic Conservatism"
More about Intelligence Matters by Michael Morell here. Podcasts also available here.
---
Texas Social Media Regulation Law ... - Stewart Baker, Colleagues, Guests at Steptoe Cyberblog
Cyberblog by Steptoe & Johnson LLP — By Stewart Baker [Chairman, AFIO]
Episode 422: Judge Oldham Bails Out Texas released 19 Sep 2022
Topics of this episode include:...A Fifth Circuit decision upholding Texas social media regulation law...well written and surprisingly persuasive. ... Big hacking story of the week -- takedown of Uber and why no other large corporation should feel it cannot happen to them. ... European court decision upholding sanctions on Google for Android phone restrictions. ... Twitter whistleblower's testimony before Congress shows Twitter utterly incapable of protecting U.S. national security or security of users' messages. ... The Merge reduces climate footprint of cryptocurrency. ... European proposal for regulating internet of things and likely impact on costs. ... China blames NSA for intruding on Chinese educational institution networks. ... DHS keeps contents of phones seized at the border. ... Apple is not concerned about your privacy as it seeks larger ad market. ... 50 million Indians geotag their homes. Learn how and why. ... Much more. Hear the discussion here: Article and podcast
Some Prior Conversations:
Episode 421: Congressional Session of the Living Dead
Episode 420: All the Cyberlaw You Missed in August
Episode 419: Cyber Persistence
Episode 418: Dusty Old Industrial Policy Gets Dusted Off*
Episode 417: "Cybersecurity's First Crash Report"
Episode 416: "The First Thing We Do, Let's Hack All the Lawyers"

---
A Fight with Many Fronts: Putin Faces Domestic and International Struggles - Latest Insights from Jack Devine of Arkin Group
The Arkin Group's September 15 "In Other News" letter to private clients by former CIA Deputy Director, Operations... Officer Jack Devine features...
Indications of struggle for Putin on the domestic and international fronts. Ukraine's recent counteroffensive in the northeast Kharkiv region put Russia on the defensive and forced a retreat that has attracted international attention. Moscow termed the retreat "a regrouping", but after the loss even Putin's allies like Chechen leader Kadyrov took to social media and criticized the Russian military's performance, insinuating that Putin wasn't fully aware of the mistakes that were being made on the battlefield. ...

. ... Devine analysis and insights continue here.
Follow link here to read analyses and predictions given to their private clients on the topics from last week. There sometimes is a delay of seven days before the above topics will appear at this link.
---
Who Killed Russian Diplomat in Afghanistan? — more from JJ Green/WTOP's "Inside the SCIF"

Inside the SCIF by JJ Green, WTOP - Issue #177, 8 Sep has details on...QEII Death at 96; CNN's Bernard Shaw Death at 82; Ukraine Retakes Ground Near Kharkiv; Putin's Defeat Within Reach; DPRK Seeks Influence in Ukraine; NATO SecGen Urges Great Support for Ukraine; Investigation into Death of Putin Critic Rapoport in D.C.; Opinion on Mar-a-Lago scandal; 2022 INSA Summit; Iran Claims New AI Capabilities; Update on Paul Whelan; more.

Target USA Podcast 348 is on: Another Putin Critic Dies. This Time in Washington, D.C.
Bill Browder, head of the Global Magnitsky Justice Campaign, says it looks "like a suspected murder".
In The Hunt podcast: Who killed a Russian diplomat in Afghanistan?
Dr. Hans-Jakob Schindler, senior director of the Counter Extremism Project, talks with WTOP's JJ Green about who did it and why.
---
Biden's Afghan Ending Is Better than Critics Say... a few "SpyTalk" items by Jeff Stein and Colleagues on Substack...

Sep 19: "Biden's Afghan Ending Is Better than Critics Say" - Frank Snepp
A CIA Veteran of Saigon's Debacle Says Biden Is Playing a Bad Hand Better than Should Be Expected, Certainly Better than Ford and Vietnam.
Sep 1: "Mexican Dragnet Exposes Cartel Impunity" - Elaine Shannon
AMLO acts to hold the military accountable but top officials are still spared
Aug 27: "Brussels, the Den of Spies" - Matt Brazil
The home of the EU and NATO remains an open playground for Chinese and Russian operatives.
Aug 23: "Condor's Call on the Russian Bombing" - James Grady
A lethal car bombing exposes Russian realities.
Aug 18: "Trump, National Security, and Me" - Frank Snepp
Holding the Ex-President Accountable for Abuse of U.S. Secrets
Aug 10: "Down But Not Out" by Jefferson Morley about Jeff Stein
SpyTalk editor endures a serious operation but is now healing nicely.
Photographic evidence provided.

Please Subscribe to SpyTalk to support this writer
---
Section III - BROUGHT TO OUR ATTENTION BY MEMBERS

Massive Data Breach at Uber - Too Many Employees Have Full Access to Everything - Schneier on Security, 16 Sep 2022
It's big: The breach appeared to have compromised many of Uber's internal systems, and a person claiming responsibility for the hack sent images of email, cloud storage and code repositories to cybersecurity researchers and The New York Times.
"They pretty much have full access to Uber," said Sam Curry, a security engineer at Yuga Labs who corresponded with the person who claimed to be responsible for the breach. "This is a total compromise, from what it looks like."
...someone gave the hacker their login credentials. And because Uber has lousy internal security, lots of people have access to everything. So once a hacker gains a foothold, they have access to everything.
This is the same thing that Mudge accuses Twitter of: too many employees have broad access within the company's network.
Article here

Tip by Belgian Spy Agency Helped US Foil Islamic State Plot to Kill George Bush - IntelNews, 19 Sep 2022
A tip by Belgian intelligence helped the Federal Bureau of Investigation foil a plot by Iraqi nationals to kill former United States President George W. Bush. American news outlets reported in May of this year that the FBI had prevented a scheme by an Iraqi national to smuggle Islamic State operatives into the United States, with the aim of killing the former president. Soon afterwards, the Department of Justice announced that the FBI Joint Terrorism Task Force had arrested Ahmed Shihab, an Iraqi national, who was the alleged mastermind of the operation.
Article here

The Importance of Terrorist Founders and the Role of Safe Havens - Lawfare, 18 Sep 2022
Although the killing of al-Qaeda's former leader, Ayman al-Zawahiri, highlights the constant threat many al-Qaeda leaders face, some of the other terrorist leaders in South Asia reside in areas that "over the horizon" counterterror capabilities cannot reach. These groups benefit from the continued survival of their founding leaders, who endure due to the protection afforded them by their safe havens. In our recent book, "Terror in Transition," we argue that founders of terrorist organizations establish the framework from which all subsequent leaders operate. ...
Analysis presented in their book continues here

How the Second Civil War Could Start - Upholding Democracy in the Age of "The Big Lie" - Bulwark, 20 Sep 2022
America's second civil war could start with a bang or with a whimper. It could begin with a skirmish or sneak up on us through a series of small compromises and acts of political cowardice. Civil war could announce itself loudly and bloodily, leaving no doubt as to its awful entrance. Or it could creep in through the back door, only to be recognized in hindsight as a series of seemingly disconnected events that could have and should have been stopped. We may be midstream in such a flow of events already. We now examine this possible future as if we have just emerged from its aftermath.
[In article includes above excerpt from "The Big Truth: Upholding Democracy in the Age of "The Big Lie", on sale today. Authors Major Garrett and David Becker imagine a grim scenario for the next two years of U.S. politics.]
Article continues here

Durham's Latest 'Russiagate' Bombshells: FBI Informant Danchenko Made Up Key Parts of Steele Dossier - WTimes, 19 Sep 2022
Russian-born Igor Danchenko made up sources for two of the most sensational claims in the Steele dossier––that President Donald Trump once saw prostitutes in the Moscow Ritz-Carlton and that he engaged in a "well-developed conspiracy' with the Kremlin.
The FBI could have ended Mr. Danchenko's Washington career in 2010 after learning he wanted to buy classified information from Obama aides and pass it to Russia, but the agency botched the probe. When the dossier was leaked in January 2017, those two claims drove the media to label Mr. Trump an election cheater and traitor.
Days later, Democrats at a House intelligence hearing tried to get witnesses such as FBI Director James Comey to attest that Russian intelligence typically orchestrates sex in Moscow hotel rooms for blackmail.
On Sept. 13, a new filing by prosecutor John Durham said Mr. Danchenko had zero sources for those claims which he fed to his London client, dossier author Christopher Steele. He was financed by the Hillary Clinton campaign and the Democratic Party.
Article here

ALSO See: "The Durham Report Is Not Going to Be the Blockbuster Trump Wants" - MSNBC, 15 Sep 2022

OPINION: How Iran Makes Israel Protector of the Palestinian People - Charney, TCB, 19 Sep 2022
Iran openly proclaims its goal of eliminating Israel. Maj. Gen. Abdolrahim Mousavi, commander of the Iranian Army, stated that Iranian forces are working to "annihilate Israel" and "raze Tel Aviv… to the ground." Many other Iranian leaders routinely echo these ambitions. However, Iran's pursuit of their goal, clearly with nuclear weapons in mind, poses problems.
Abundant research indicates that aftereffects of a nuclear detonation, depending on kilotons, produces total devastation within a radius of about 10 miles, with lesser but still extreme destruction widening the impact radius to as much as 50 miles.
Palestinian population centers are close to Israeli population centers, so even with accurate targeting, a nuclear bomb exploded in the heart of Tel Aviv is very likely to also annihilate nearby Palestinian populations.
Article here in The Cipher Brief

OPINION: How Robert Mueller Shredded the FBI's Credibility - Baker/WSJ, 14 Sep 2022
That Saturday morning, Mr. Mueller gave President George W. Bush the FBI's initial report on the attacks. The Pentagon/Twin Towers Bombing Investigation, or Penttbom, would become the largest ever conducted by the FBI. It had already identified the 19 hijackers as well as their roles, nationalities, travel documents and histories. The focus had turned to establishing links between the hijackers and al Qaeda.
Mr. Bush, wearing a leather bomber jacket, sat at the head of a big square conference table in the rustic oak cabin. Condoleezza Rice, the national security adviser, was at the president's right. Mr. Mueller, as he later acknowledged, was confident in the report. The FBI had done what it does best—investigate.
Expecting praise or thanks, Mr. Mueller was taken aback when the president interrupted him. "Bob, I expect the FBI to determine who was responsible for the attacks and to help bring them to justice," he said. "What I want to know from you—today—is what the FBI is doing to prevent the next attack." That same morning Central Intelligence Agency Director George Tenet presented a proposed plan of action. At the conclusion of Mr. Tenet's presentation, Mr. Bush exclaimed, "That's great." He turned toward Mr. Mueller and said, "That's what I want to hear." Mr. Mueller told me later that he felt humiliated.
Article continues here

OPINION: America's Open Wound – the CIA Is Not Your Friend - Snowden/Substack, 20 Sep 2022
Our glittering nation of laws observes this year two birthdays: the 70th anniversary of the National Security Agency, on which my thoughts have been recorded, and the 75th anniversary of the Central Intelligence Agency.
... Within a year, the young agency had already slipped the leash of its intended role of intelligence collection and analysis to establish a covert operations division. Within a decade, the CIA was directing the coverage of American news organizations, overthrowing democratically elected governments (at times merely to benefit a favored corporation), establishing propaganda outfits to manipulate public sentiment...
Snowden's Opinion continues here

---
SPECIAL EVENTS, REPORTS, VIDEOS, OTHER PODCASTS
EVENT: Intel in the South China Sea: the Importance of Maritime Domain Awareness - Ard/JHU, Noon EDT, 27 Sep 2022
Join Dr. Michael J. Ard for a curated discussion with Dr. Christopher Merritt on, "Intelligence in the South China Sea: the Importance of Maritime Domain Awareness."
Dr. Chris Merritt has over twenty years of Maritime Domain Awareness (MDA) analytic, advising, and capacity building experience. Merritt has led efforts to produce in-depth operational and national level analytic products to support maritime law enforcement investigations and policy on matters ranging from terrorism and piracy to sanction violations and illegal fishing.
Register here to attend this virtual event

ODNI Celebrates U.S. Air Force 75th Anniversary - ODNI, 20 Sep 2022
The Office of the Director of National Intelligence celebrated the 75th anniversary of the U.S Air Force with a symbolic cake cutting and ceremonial toast in McLean, Virginia, Sept. 16.
Lt. Gen. Jeffrey A. Kruse, the director's advisor for military affairs, presided over the ceremony and provided remarks focusing on the legacy and future of the U.S. Air Force.
"Our entire history has been one of evolving, and continuously charting a new course," said Kruse. "We've always tried to reach further to expand our understanding, our technology, our capabilities and our contributions to the defense of the nation."
Announcement here

GEOINT: Impacts to Cultural Heritage in Ukraine, 1 July through 31 August - NGA's Tearline, 15 Sep 2022
This report summarizes confirmed impacts to cultural heritage sites due to the conflict in Ukraine between July and August 2022 by the Cultural Heritage Monitoring Lab (CHML). The methodology for the confirmation process relies on analysis of high-resolution commercial satellite imagery which has been supplied by CHML's partnership with NGA. In total, CHML analysts confirmed conflict-related impacts to 99 cultural sites between 1 July 2022 and 31 August 2022, totaling 207 since 24 February 2022.
Charts, Analysis, Maps, Photos here

ALSO See DNI Public Brief on NGA Tearline here

GEOINT - Technology Analysis: The Rise of Turkey's Baykar Technologies, Part I: Facilities - NGA's Tearline, 4 Sep 2022
Baykar Technologies, based in Istanbul, Turkey, is one of the predominant manufacturers of Unmanned Combat Aerial Vehicles (UCAV) today. This report examines the growth, current disposition, and likely future changes to the company's physical infrastructure at its three principal facilities.
Key Intelligence Points here

GEOINT - Technology Analysis: The Rise of Turkey's Baykar Technologies, Part II: Operations - NGA's Tearline, 4 Sep 2022

HISTORY: Important CIA Contributions to Modern Technology Over the Last 75 Years - CIA, 14 Sep 2022
They are: Lithium-Iodine Battery; Google Earth; Breast Cancer Detection; Landsat Satellite Spectrometry; Trace Metal Detection; Identi-Kit; Custom Prosthetics; and CIA and Technology Today.
Since our founding 75 years ago, we have developed technologies so advanced, they are often decades ahead of what is being created in the private sector. Although we develop secret technologies to help in our mission of intelligence gathering and analysis, sometimes these technologies can be declassified and released to the private sector so that they can benefit the public at-large.
Explore these examples here

INTERVIEW: CIA Director William Burns Interviewed by a VP, National Security, Amazon Web Services - Billington CyberSecurity, 8 Sep 2022
The CIA serves as the nation's early warning system for national security threats, and we've talked about technology as a key priority for the CIA. I'd like to start though, with today's overall threat landscape, and how your primary priorities reflect that. And specifically, Russia's war on the Ukraine has dominated your first 18 months. Can you talk a little bit about the CIA's role and your views right now?
Seven page transcript of Q&A available here

VIDEO: CIA's Pease on Lessons from the CIA's Analytic Front Lines - Ard-Pease, JHU, 14 Sep 2022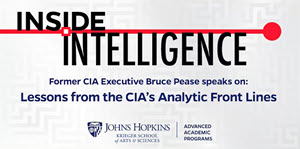 Former CIA Deputy Director Bruce Pease speaks on "Lessons from the CIA's Analytic Front Lines."
Dr. Michael J. Ard was joined in the conversation with Bruce Pease as the discussed "Lessons from the CIA's Analytic Front Lines."
Bruce E. Pease is a consultant on national security issues and the application of artificial intelligence, and he teaches leadership, ethics, and analysis.
For seventeen years, Pease led CIA's front-burner components, specializing in threats to US security and developing expertise in today's most pressing security issues.
The presentation was sponsored by Johns Hopkins Advanced Academic Programs, Zanvyl Krieger School of Arts and Sciences, at Johns Hopkins University.
View 1-hour recorded presentation here

VIDEO: The Cold War Double Agent Claims He Was Abandoned by Several Spy Agencies After Risking His Life - The Conversation, 27 July 2022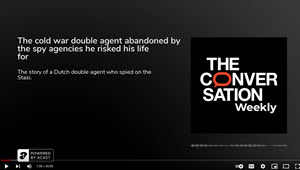 The cold war double agent abandoned by the spy agencies he risked his life for M was a double agent during the cold war, working on the side of the west. But when the Iron Curtain fell, he felt abandoned by the secret services he risked his life for.
M's story is told by Eleni Braat, associate professor of international history at Utrecht University and Ben de Jong, research fellow at Leiden University. They've been interviewing him in depth for their research on what happens to spies when their secret service days come to an end.
36-minute Video here

ALSO See related article: "The Inside Story of the Cold War Double Agent Who Says He Was Abandoned after Decades of Service" - The Independent (UK), 29 July 2022

SPY THEME TOURS - The Spies of Georgetown Walking Tour - Dates Vary
Sundays in September: The Spies of Georgetown Walking Tour can be explored here

SPY THEME TOURS - The Spies of Embassy Row Walking Tour - Dates Vary
Sundays in September: The Spies of Embassy Row Walking Tour can be explored here
Spyher LLC offers spy-themed walking tours in Georgetown and along Embassy Row on Sundays in September and October at 10a and 12:30p Tours delivered by former intelligence officers and on sale now. For details and to book, contact rosanna@spyher.co
---
Section IV - Books, Research Requests, Jobs, Obituaries
Books — Newly Released, Overlooked, Forthcoming
Plagues and Their Aftermath: How Societies Recover from Pandemics
by Brian Michael Jenkins
(Melville House, Sep 2022)
Jenkins — a senior advisor to the president of the RAND Corporation — provides an account of what kind of future the planet might be facing ... by looking at the world's long history of epidemics. What was common about their aftermath?
From a plague in Athens during the Peloponnesian War in 430 BCE, to another in 540 that wiped out half the population of the Roman empire, down through the Black Death in the Middle Ages and on through the 1918 flu epidemic (which killed between 50 and 100 million people) and this century's SARS outbreak, plagues have been a relentless fact of life.
Not only does it cause the deaths of millions, but it leaves behind devastated economies and social disorder, which often have severe political repercussions.
What happens to political systems? What happens in the area of crime and terrorism? Do wars happen? Does this provide an opening to predatory foes? What are the effects on cultures? What was the impact of widespread fear and public hysteria, of increased suspicion and scapegoating, of the spread of rumors and conspiracy theories?
Jenkins' sobering analysis is riveting and thought-provoking for intelligence and national security specialists on what might be a dark future.
Book available here
---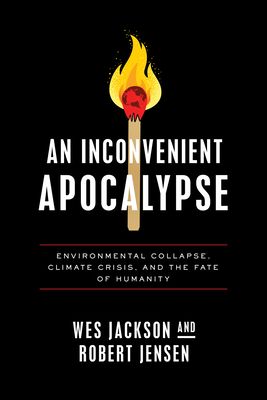 An Inconvenient Apocalypse: Environmental Collapse, Climate Crisis, and the Fate of Humanity
by Wes Jackson, Robert Jensen
(University of Notre Dame Press, Sep 2022)
"Harrowing and accessible, this is just the thing for readers interested in a sociological or philosophical examination of the climate crisis." —Publishers Weekly
"[The authors] cut through pervasive denial about humanity's destiny in a more hostile environment. As in an effective seminar, they posit a situation and then raise questions that will resonate with readers." —Library Journal
"Climate disasters may render hope for the future tenuous, but the philosophical book An Inconvenient Apocalypse asserts that working toward social justice is still purpose-giving." —Foreword Reviews (starred review)
Confronting harsh ecological realities and the multiple cascading crises facing our world today, An Inconvenient Apocalypse argues that humanity's future will be defined not by expansion but by contraction. For decades, our world has understood that we are on the brink of an apocalypse—and yet the only implemented solutions have been small and convenient, feel-good initiatives that avoid unpleasant truths about the root causes of our impending disaster. Jackson and Jensen see it as a "consumption crisis" and it challenges a survivable future for humans and the planet. Longstanding assumptions about endless economic growth and technological progress—the dream of a future of endless bounty—are pipedreams. No longer tenable. The climate crisis has already progressed beyond simple or nondisruptive solutions. The end result will be apocalyptic; the only question now is how bad it will be.
The authors examine how geographic determinism shaped our past and led to today's consumerist culture and high-energy/high-technology dystopias. The solution requires addressing systemic failures and confronting human nature by recognizing the limits of our ability to predict how failures will play out over time. While these massive challenges can feel overwhelming, the book charts a collective, realistic path for humanity to survive but also emerge with a renewed appreciation of the larger living world. Sadly, for realists, that might be pipedream, too.

Book may be ordered here
---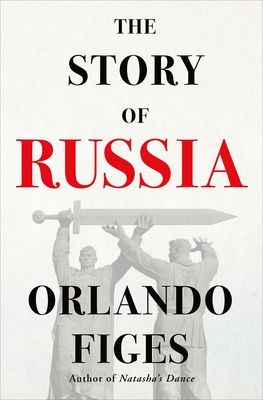 The Story of Russia
by Orlando Figes
(Metropolitan Books, Sep 2022)
"A brilliantly concentrated meditation on the power of myth and history, and the ability of both to form and deform, guide and misguide, the present. ...it shows how we are all trapped in the loops and coils of myth, memory and forgetting, and demonstrates the urgent need for historians to remember, and insist on the truth." — William Dalrymple, author of The Anarchy
"An indispensable manual for making sense of Russia's present . . . The Story of Russia shows how myth and fact mix dangerously in the tales this crucial country tells about itself." ―The Guardian
"This is the essential backstory, the history book that you need if you want to understand modern Russia and its wars with Ukraine, with its neighbors, with America, and with the West." —Anne Applebaum.
A brilliant account of the national mythologies and imperial ideologies that have shaped Russia's past and politics—essential reading for understanding the country today.
Presents a fresh approach to the thousand years of Russia's history—the ideas that shaped how Russians think about their past, and the events and personalities comprising it. No other country has reimagined its own story so often, in a perpetual effort to stay in step with the shifts of ruling ideologies.
From the founding of Kievan Rus in the first millennium to Putin's war against Ukraine, Figes explores the ideas that have guided Russia's actions throughout its long and troubled existence. Whether he's describing the crowning of Ivan the Terrible in a candlelit cathedral or the dramatic upheaval of the peasant revolution, he reveals the impulses, often unappreciated or misunderstood by foreigners, that have driven Russian history: the medieval myth of Mother Russia's holy mission to the world; the imperial tendency toward autocratic rule; the popular belief in a paternal tsar dispensing truth and justice; the cult of sacrifice rooted in the idea of the "Russian soul"; and always, the nationalist myth of Russia's unjust treatment by the West.
How the Russians came to tell their story and to revise it so often as they went along is not only a vital aspect of their history; it is also our best means of understanding how the country thinks and acts today. Based on a lifetime of scholarship.
Book may be ordered here

---
CFP: IAFIE Citadel Conference - "Intelligence Education in a Contested World" - 20-22 October 2022
Call for Proposals — for conference to be held at The Citadel — The Military College of South Carolina which will host the annual IAFIE (International Association for Intelligence Education) conference in Charleston, SC from 20-22 October 2022.
The conference promotes intelligence education and provides an exceptional opportunity for networking among scholars and practitioners from academia, the private sector, and all levels of government. IAFIE also encourages the direct participation of both graduate and undergraduate students.
At this time, IAFIE seeks papers on ways to advance intelligence education in the areas of national security, law enforcement, and the business sector. Panel and paper proposals that speak to the broad conference theme of "Intelligence Education in a Contested World" will be most welcome!
We are interested, but not exclusively, in complete panel proposals, individual paper proposals, and graduate/undergraduate student research as they might relate to current IAFIE Study Groups:
• The Death of Democracy; • Combating the Popularity of False Narratives; • Defining the Proper Role of Structured Analytic Techniques; • What Analysts Need to Know about Probability and Statistics; • Defining Core Competencies for Intelligence Analysts; • Challenges of Competitive and Business Intelligence; • Cyber Challenges: Defining the Domain of Cyberspace.
Please submit your 250-word panel and/or paper proposals (abstract) to Dr. Larry Valero, IAFIE Events Chair at citadelconference@iafie.org by 15 September 2022.
Notification of acceptance of proposals will be provided on a rolling basis.
Full panel proposals should also include the following information: • Panel title; • Abstract; • All presenter names (limited to four), affiliations, and presentation titles; • Panel discussant name and affiliation and; • Panel chair name and affiliation.
Event location: The Citadel, The Military College of South Carolina, Charleston, SC.
For more information on presenting, attending, or sponsoring the conference, please visit the IAFIE conference website or ask questions do so here
Adjunct Faculty Position - The Institute of World Politics, Washington, D.C.
The Institute of World Politics (IWP) in Washington, D.C., is seeking an adjunct professor to teach its graduate course on the Russian intelligence and security services. The course is an elective in the Strategic Intelligence Studies (SIS) Master's degree and Counterintelligence Certificate programs. The four-credit course consists of 14 weekly, three-hour instructional meetings, plus a final examination, and a research paper. A course syllabus and lecture materials are available for use. Candidates should possess professional experience (at least 15 years) as a professional intelligence officer involved in operations, or analysis with knowledge of the Soviet and Russian intelligence and security services, and preferably teaching experience at the university level, either undergraduate or graduate.
Resumes may be sent to Prof. David Thomas at DThomas@iwp.edu, cc to John Sano at JSano@iwp.edu.
Full Time Teaching Opportunity: Director of Intelligence Studies at the Catholic University of America
The Catholic University of America (CUA) in Washington, D.C. is seeking a new Director of Intelligence Studies to begin in August 2023. The current director, former CIA officer and staff historian (and current AFIO board member) Nicholas Dujmovic, founded the program after his retirement in 2016. The undergraduate Certificate in Intelligence Studies has grown to be the largest certificate or minor program on campus. The program continues to expand the number and variety of intelligence courses offered.
Dr. Dujmovic is reaching out to the AFIO community to encourage potential candidates with the following attributes:
Significant service (at least 15 years) as a professional intelligence officer involved in analysis, operations, technical collection, or possibly support. A recent retiree closing a successful career would be ideal.
An advanced degree (Ph.D. preferred) from an accredited university in political science, history, area studies, a comparable field or a relevant STEM field.
Teaching experience at the university level, either undergraduate or graduate.
Evidence of past scholarship and a willingness to engage in further research and publication, consistent with CUA's commitment to excellence as a "research university."
An enthusiasm for teaching and advising mostly undergraduate students.
The vacancy notice is active and can be found here.
AFIO members wishing to learn more are encouraged to contact Dr. Dujmovic at dujmovic@cua.edu.
Assistant Program Director/ Lecturer or Sr. Lecturer, Security and Intelligence in Washington, DC - Johns Hopkins University
The Johns Hopkins University invites applications for the position of Assistant Program Director in the area of Security and Intelligence. This position will support the MA in Global Security Studies (primary), MS in Intelligence Analysis, and MS in Geospatial Intelligence programs in the Center for Advanced Governmental Studies, within the Krieger School of Arts & Sciences' Advanced Academic Programs Division. Reporting to the Director of the Center for Advanced Governmental Studies and Associate Dean for Graduate & Professional Programs, the Assistant Program Director will contribute to the excellence of the programs and will demonstrate and support ongoing innovation in the curriculums.
The Assistant Program Director will have the following academic and administrative responsibilities: Academic Responsibilities Teach 6 graduate courses per year, including preparation and time spent in the classroom (both on-site in the Washington, DC Center and online), using best practices for teaching, engaging, and mentoring students from diverse backgrounds in the learning process, and responding to student questions Advise students, including both program and research advising Provide input on the curriculums and new course development to ensure the delivery and growth of quality programs Other academic duties normally performed by full-time or regular part-time faculty, such as participating on committees, attending academic events, or contributing to other academic service Administrative Responsibilities Assist with the management of degree concentrations or areas of focus Participate in the adjunct faculty hiring and development processes Assist the Program Directors with administrative tasks, such as planning events and reviewing admission materials Other administrative duties as assigned.
Minimum Qualifications: PhD in political science, international affairs, security studies, intelligence, or other field relevant to the interdisciplinary nature of global security studies; other terminal degrees in these or related fields may be considered 1-3 years of higher education teaching experience online and/or at the graduate level The ability to teach a variety of courses in the global security fields, including research-focused courses Strong organizational skills Excellent oral and written communication skills.
Requirements, Qualifications Sought, and Application Instructions here.

---
Joe Burgess, NSA SES Officer, National Cryptologic School Dean

Joseph Reed Burgess Jr, 96, a Senior NSA Officer, National Cryptologic School Dean, died 11 September 2022 in Ellicott City, MD following a brief pulmonary illness.
Joe was born on Nantucket Island, MA. He graduated college with a Bachelor's degree in electrical engineering from Pennsylvania State University and a Master's degree from Fitchburg State University.
After a 40-year career at the National Security Agency in Fort Meade, MD, he retired as a Senior Executive in 1991. His many achievements included: elected for 20 consecutive years as the President of the Board of Directors of Tower Federal Credit Union, serving as the Dean of the Teaching Department at the National Cryptologic School, and selected as a member of Director's Senior Council. He was also a recipient of the Meritorious Civilian Service Award and was a long-time member of the Phoenix Society.
After retirement, Burgess was a part-time teacher at Resurrection-St. Paul School in Ellicott City. He used to spend many weekends relaxing at his beach condo in Ocean City, MD, Sea Terrace on 88th Street. He also loved to spend his leisure time playing golf, watching birds, and following his New England sports teams and the Penn State Nittany Lions. Every summer he vacationed on Nantucket.
He is survived by his second wife of 46 years, Dorothy Higgins, by a son and a daughter, and by other family.
---
AFIO EDUCATIONAL EVENTS IN COMING TWO MONTHS....
Virtual = ; In-Person =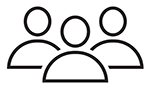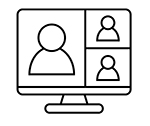 Wednesday, 5 October 2022, 6pm EST - Zoom - Former Senior CIA Case Officer Robert Baer discusses his book "The Fourth Man" at AFIO Atlanta Chapter Event
Former senior CIA Officer and author Robert Baer discusses his intelligence career and his newest book The Fourth Man: The Hunt for a KGB Spy at the Top of the CIA and the Rise of Putin's Russia.
The explosive, never-before-told story of the thrilling hunt for a KGB spy in the top ranks of the CIA, revealing how spies blinded the US to the rise of Putin and Russia's dangerous future.
We think we know all the Cold War's greatest spy stories. The tales of America's greatest traitors have been told over and over. However, the biggest story of them all remains untold—until now. Rumors have long swirled of another mole in American intelligence, one perhaps more damaging than all the others combined. Perhaps the greatest traitor in American history, perhaps a Russian ruse to tear the CIA apart, or perhaps nothing more than a bogeyman, he is often referred to as the Fourth Man.
Blowing the lid off the biggest spy story in decades, Robert Baer tells the full, gripping story for the first time. After the arrest of KGB spy Aldrich Ames, the CIA launched another investigation to make sure there wasn't another double agent in its ranks. Led by three of the CIA's best spy hunters, women who devoted their lives to counterintelligence, its existence was known only to a few. They began methodically investigating their own bosses and colleagues, turning up loose threads, suspicious activity, and shocking intelligence from the CIA's best Russian asset. In the end, they came to a startling conclusion that, whether true or not, would shake American intelligence to its core, setting the stage for a cat-and-mouse game with enormous geopolitical stakes. Spies and moles may seem like bygone cold war history, but with Russia again a misunderstood belligerent power, the skeletons America would rather keep hidden are emerging, and as Robert Baer shows in this thrilling masterwork of investigative reporting, they matter as much now as ever.
Speaker Robert Baer is one of the most accomplished officers in CIA history, is a bestselling author and intelligence analyst for CNN. Over several decades, he served everywhere from Iraq to New Delhi and was awarded the Career Intelligence Medal for his efforts. Baer is the author of four New York Times bestsellers, including his first book, See No Evil, the basis for the Academy Award-winning film Syriana. He is considered one of the world's foremost authorities on the Middle East and frequently appears on all major news outlets. Baer has contributed to TIME, Vanity Fair, The Wall Street Journal, and The Washington Post.
Social: Wed, October 12, 6:30 - 8:00pm at Iron Hill Brewery.
Questions, Suggestions? Contact Grant at grant@afioatlanta.com or Brian Hooper at brian@afioatlanta.com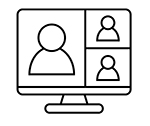 Thursday, 6 October 2022, 7pm CDT - Virtual - The San Antonio TX AFIO Chapter hears from Ric Prado, Senior CIA Operations Officer, author of "Black Ops"
This will be a very special San Antonio AFIO Chapter event. A live discussion with Ric Prado, author of "Black Ops, The Life of a CIA Shadow Warrior." Hosted by David Endris, SATX AFIO Chapter secretary.
Enrique "Ric" Prado is a paramilitary, counter-terrorism, and special/clandestine operations specialist, with a focus on international training operations and programs. Mr. Prado is a twenty-four-year veteran of the Central Intelligence Agency where he served as an Operations Officer in six overseas posts. He was Deputy Chief of Station and "Plank Owner" of the original Bin Ladin Task Force/Issues Station under Senior Analyst, Michael Scheuer, as well as Chief of Station in a hostile Muslim country. He also served as Chief of Operations in the CIA's Counterterrorist Center (CTC) during the September 11th attacks, where Mr. Prado helped coordinate CIA/CTC's special operations (SPECOPS) activities with the National Security Council and FBI, as well as with elite U.S. military representatives from Delta Force and SEAL-Team Six, then detailed to CTC/CIA. He retired as Senior Intel Service-2 (SIS-2, Major General equivalent at CIA). Advanced copies of the book can be ordered at https://www.ricprado.com/
Details about the October meeting will be sent out several days in advance to allow it to be forwarded or shared with other members in other chapters.
Questions? Need the links to virtually attend? Contact John Franklin, President, AFIO San Antonio Chapter, at satxafio@gmail.com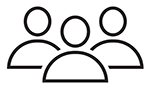 6 October 2022 (Thursday), 11:30am - 2pm PDT - San Francisco, CA - The AFIO Andre LeGallo Chapter hosts Lt. Col. Roger S. Dong discussing developments in the U.S., Taiwan and China relations.
Speaker: Roger Dong, Lt. Colonel (ret.), United States Air Force Date: Thursday, October 6, 2022
Roger S. Dong is a retired Air Force Lt. Colonel who served in counter-intelligence and human intelligence collection for 28 years throughout Asia. After retirement, he returned as a GS-14 serving as our Defense Attaché in Taiwan from 1995-1999. His interest in modern China continued after his retirement and he has lectured on the Belt and Road Initiative and President Xi Jinping and China and Africa in the past. He is one of the most highly decorated HUMINT officers in the nation recognized by the Secretary of Defense, Director of DIA and Director of CIA for his significant intelligence reporting.
Location: Basque Cultural Center, 599 Railroad Ave, South San Francisco, CA 94080.
11:30am no host cocktail; meeting and luncheon at noon.
RSVP and pre-registration is required. Eventbrite registration link here.
Reservation and pre-payment is required before September 30, 2022. The venue cannot accommodate walk-ins.
Please contact Mariko Kawaguchi, Board Secretary at afiosf@aol.com or Mariko Kawaguchi, c/o AFIO, P.O. Box 117578, Burlingame, CA 94011 for questions.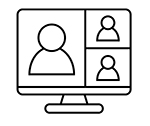 3 November 2022 - Virtual - The San Antonio AFIO Chapter on the Chinese Military and the CCP
The program will be on the Chinese military, which is an arm of the Chinese Communist Party. The Chinese military executes the policies and interests of the Communist Chinese Party. China has successfully begun an expansion of their military and has great potential to become militarily more powerful than the United States.
Questions or more information from John Franklin, Chapter President, 210-863-0430; satxafio@gmail.com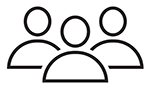 Friday, 4 November 2022, 10:30am - 2pm EDT - Tysons Corner, VA - "Spy Hunt: A Conversation with Paul Redmond and Colleagues" and "Reynolds on 'Need to Know'" - at this AFIO National In-Person Fall Luncheon
A Special AFIO National In-Person Fall Event on Friday, 4 November 2022 - Tysons-McLean, VA - 11 a.m. to 2 p.m. Spy Hunt: A Conversation with Paul Redmond and Colleagues
Panelists/Co-Presenters: Paul Redmond, Lucinda (Cindy) Webb, Michael Sulick, and other senior intelligence and counterintelligence experts TBA
All named panelists confirmed MORNING PANEL runs 11 a.m. - Noon. Paul Redmond served 34 years in CIA's Clandestine Service; Lucinda (Cindy) Webb is a former CIA SIS Officer with 32 years of service which included five years as CIA's Chief of Counterintelligence and Associate Deputy Director for Operations - Counterintelligence; and Dr. Michael J. Sulick is a retired intelligence operations officer who worked for the CIA for 28-years. He served as Chief of CIA counterintelligence from 2002 to 2004 and as Director of the National Clandestine Service. More speaker details on registration site.
Afternoon speaker: Nicholas Reynolds - CIA Historian/Author - discussing his just released Need to Know: World War II and the Rise of American Intelligence.

Timing: Check-in and badge pickup for Registered Attendees begins at 10:30 a.m. NO registrations or walk-ins at hotel.
Co-presentations by Paul Redmond, Cindy Webb, Michael Sulick, and others begin at 11:00 a.m.; Lunch is served from noon-1:00 p.m.; Nicholas Reynolds is scheduled for 1:00 p.m.; event ends at 2:00 p.m.
Space is limited. Preregistration closes at 5:00 p.m. on 31 October 2022.

Cancellation Schedule:  AFIO must commit to the hotel facilities and therefore, regrets it must charge a cancellation fee.  100% refund until 27 October.  No refunds or cancellations after midnight 27 October.  You will receive a donation receipt for fees forfeited.  A donor statement will be sent showing that you made a "gift to AFIO" in such instances.  Gifts to AFIO are tax-deductible.
All attendees must be members of AFIO or accompanied by a member of AFIO.  If you would like to learn more about becoming a member, please visit our website, www.afio.com.  If you have any questions regarding membership, please contact our office at 703-790-0320 or email us at afio@afio.com.

Register here while space remains.
Luncheon prices are $55 for Members; $70 for nonmember guests and all Subscribers.
Location: DoubleTree by Hilton Hotel, McLean-Tysons, VA Address 1960 Chain Bridge Rd McLean, VA 22102. Though we do not provide special overnight room rates, if you wish to make room reservations at the hotel, do so here.
Questions regarding the event? Email events@afio.com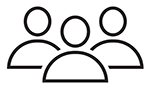 Saturday, 5 November 2022, Noon EDT - AFIO N Florida Chapter Luncheon features Bill Dayhoff, Former FBI
The North Florida Chapter AFIO will be hosting our next meeting on Saturday November 5th. Our guest speaker will be Mr. Bill Dayhoff, retired FBI, discussing the past and present roles of the FBI. We will be meeting at the Bonefish Grill Mandarin, 10950 San Jose Blvd, Jacksonville, FL 32223, beginning at Noon.
Schedule: 11:30-12:05 Social Time; 12:05-12:10 Call to Order, Pledge Of Allegiance, Invocation; 12:10-12:20 Intro of guests & new members; 12:20-1:00 Luncheon; 1:00-1:15 Post-lunch break; 1:15-2:00* Speaker - Bill Dayhoff; 2-3* Lightning Round
Any questions, please contact Ken Meyer, Secretary, kmeyer12@bellsouth.net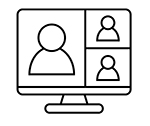 Wednesday, 9 November 2022 (tentatively), 9 at 6:30pm EST - Zoom - Neil Couch, State Department, speaks about Russia and China's Nuclear Nonproliferation Efforts at this AFIO Atlanta Event
Mr. Neil Couch, U.S. Department of State (current) will speak about contemporary diplomatic and military issues surrounding Russia and China's nuclear nonproliferation efforts. More forthcoming.
Speaker: Mr. Couch currently serves as the Director of the Office of Verification, Planning, and Outreach (VPO). The Office of VPO serves as the verification and strategic planning unit of the The Bureau of Arms Control, Verification and Compliance (AVC). VPO identifies solutions to the arms control challenges of today and tomorrow, and leads external engagement with the non-governmental community, Congress, members of the media, and the general public. VPO also manages the Secretary of State's International Security Advisory Board (ISAB) and the Key Verification Assets Fund. Deputy Director, Office of Strategic Stability and Deterrence. Prior to this appointment, he served as the Deputy Director for the Office of Strategic Stability and Deterrence, as well as the U.S. Chairman of the Conforming Group on the New START Treaty delegation. In this role, Mr. Couch manages the interagency treaty implementation process for U.S. Government decisions and correspondence relating to the New START Treaty and the Intermediate-Range Nuclear Forces (INF) Treaty. He also served as the U.S. Head of Delegation to the International Partnership for Nuclear Disarmament Verification. Prior to 2007, when he joined the State Department, he served as a consultant with Booz Allen Hamilton. Mr. Couch retired from the United States Air Force in 2005. In his last assignment, he served as the Deputy Director of Arms Control Policy, Office of the Secretary of Defense, managing issues related to strategic, conventional and global/multilateral arms control treaties and agreements, including the START, INF, Moscow, CFE, and Open Skies Treaties. Mr. Couch graduated with a BA in English from The Citadel in 1982 and an MBA from Webster University in 1987. He has completed two Executive Education programs from Harvard University's Kennedy School of Government.
Social: TBD.
Questions, Suggestions? Contact Grant at grant@afioatlanta.com or Brian Hooper at brian@afioatlanta.com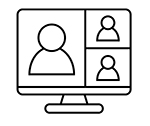 1 Dec 2022 - Virtual - The San Antonio AFIO Chapter program features Video on China's Oil and Gas Silk Road Initiative
The program will be a very current educational video on China's Oil and Gas "problem." The program covers China's motives for the Silk Road initiative, expansion into the South China Sea and development of overseas installations.
Questions or more information from John Franklin, Chapter President, 210-863-0430; satxafio@gmail.com.
---
Other Upcoming Events from Advertisers, Corporate Sponsors, and Others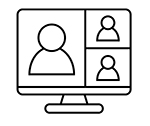 Thursday, 22 September 2022 - Virtual - Naval Intelligence Professionals Speaker Event

TOPIC: Innovative OPINTEL and posturing for the high-end fight: Reflections of a PACFLT Sailor.
GUEST Speaker: CAPT Anthony "Tony" Butera, Chief of Staff, Commander, SECOND Fleet, former Information Warfare Commander, CSG ONE and former Commander, PACIFIC FLEET, Director of Intelligence and Information Operations.
TIME: 1800/6:00 PM EDT; 1700/5:00 PM CDT; 1500/3:30 PM PDT; 1200 /12:00 PM HST
FORMAT: Video Conference – GoToMeeting. Please join the meeting from your computer, tablet or smartphone, beginning at 1750/5:50 PM EDT:
Sep 2022 NIP Virtual Speaker - CAPT Tony Butera
Thu, Sep 22, 2022 5:30 PM - 7:30 PM (EDT)
Please join my meeting from your computer, tablet or smartphone.
You can also dial in using your phone. United States: +1 (646) 749-3122 Access Code: 290-594-365
As always, please mute your device/phone. Thanks.
AGENDA: • (5 min) Ms. B. Lynn Wright, DDNI (Ret.), NIP Chairman, welcoming remarks and NIP Update; • (~25 min) Guest Speaker Remarks; (~30 min) Q & A moderated by CAPT (Ret.) Bob Allen. -
Please enter your questions in the GoToMeeting chat window or email your questions in advance/during the video conference to: bob_allen36@hotmail.com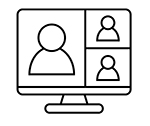 Tuesday, 27 September 2022, 2-3pm – Washington, DC – SPY with Me: Memory Loss Program – Virtual International Spy Museum Program
SPY with Me is an interactive virtual program for individuals living with dementia and their care partners. Join SPY as we use music and artifacts to explore some of our favorite spy stories. Programs last one hour and are held virtually through Zoom once a month. To register, please email Shana Oltmans at soltmans@spymuseum.org. Free but space is limited. Register below. More information about this event here: www.spymuseum.org.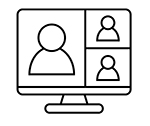 Thursday, 29 September 2022, noon-1 pm – Washington, DC – Virtual Spy Chat with Chris Costa with David Marlowe – Virtual International Spy Museum Program
Join us for an online discussion of the latest intelligence, national security, and terrorism issues in the news. Spy Museum Executive Director Chris Costa, a former intelligence officer of 34 years, will be joined by David Marlowe, CIA Deputy Director of Operations. Marlowe is a veteran intelligence officer who became Deputy Director in June 2021. He has served with the CIA for over 30 years. He has previously been the senior officer directing operations in the Counterterrorism Center. Marlowe has served overseas as the senior CIA station chief in undisclosed locations that are acknowledged by the CIA to be "several of the largest and most complex environments, including war zones." Marlowe was recently the Assistant Director of CIA for the Near East Mission Center, which combines operations officers, intelligence analysts, and other specialists to focus on the Middle East. More information about this event here: www.spymuseum.org.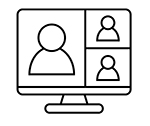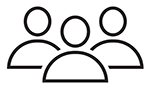 25 October 2022 - Annapolis, MD - Hybrid: In-Person and Virtual - "The Russia China Partnership" - US Naval Institute and US Naval Academy Conference
Join us in person or virtually for this timely and important discussion of great power competition and the influences and factors that are shaping the Russian and Chinese worldview.
Panels of scholars and experts will discuss: • The global impact of Russia's invasion of Ukraine; • Efforts by the People's Republic of China and Russia to work together to displace the United States economically and militarily, as well as undercut its leadership role in world institutions; • Russia and the PRC's attempts to become the world's superpowers; and • A look at Russia and the PRC's past and current use of military power and economic warfare to achieve their goals.
Panel #1 – Russia and China's Gambit to Reset the World Order – Moderator: Kori Schake, Ph.D., Senior Fellow and Director of Foreign and Defense Policy Studies, AEI (Confirmed); o Elbridge Colby, Cofounder and Principal, The Marathon Initiative (Confirmed); o ADM Harry B. Harris Jr., USN (Ret.), Former Commander, U.S. Pacific Command; Former Ambassador to the Republic of South Korea (2018 – 21) (Confirmed); o Michael Kofman, Director, Russia Studies Program, CNA Corporation (Confirmed); o Sarah C. M. Paine, Ph.D., William S. Sims University Professor, U.S. Naval War College (Confirmed).
Panel #2 – What's Next for the Russia-China Relationship: Implications for the United States and the World – Moderator: Rozlyn Engel, Ph.D., Distinguished Visiting Professor, Economics Department, U.S. Naval Academy (Confirmed); o Graham T. Allison, Ph.D., Douglas Dillon Professor of Government, Harvard University (Invited); o Lyle Goldstein, Ph.D., Visiting Professor of International and Public Affairs, Watson Institute for International and Public Affairs, Brown University (Confirmed); o The Honorable Jon M. Huntsman Jr., Vice Chair, Policy, Ford Motor Company; Former Ambassador to Russia (2017-19); Former Ambassador to China (2009-11) (Invited); o Angela E. Stent, Ph.D., Senior Advisor, Center for Eurasian, Russian, and East European Studies, Georgetown School of Foreign Service; Senior Non-Resident Fellow at Brookings Institution (Confirmed); o The Honorable Randall G. Schriver, Chairman of the Board, Project 2049 Institute; Partner, Pacific Solutions LLC; Former Assistant Secretary of Defense for Indo-Pacific Security Affairs (2018 - 19) (Confirmed).
More information about our speakers can be found here.
Sign up today, space is limited!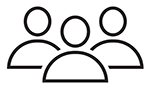 Thursday, 27 October 2022, 4:30 - 6:30 pm EDT - Hanover, MD - Cocktails and Codebreakers Event
Please join the National Cryptologic Foundation (NCF) and the Intelligence and National Security Alliance (INSA) for Cocktails and Codebreakers, a celebration of women in codebreaking.
Pay tribute to the rich history of trailblazing women in cryptology, to include recognizing the United States Postal Service's launch of a Women Cryptologists of WWII stamp.
Fireside Chat: Ms. Jen Easterly, Director, Cybersecurity and Infrastructure Security Agency (CISA) with Mr. Greg Myre, NPR National Security Correspondent, as moderator.
Special Guest Speaker: Mr. Bill Nye will speak about his mother who was a WWII cryptologist with the WAVES.
Where: The Hotel at Arundel Preserve: 7795 Arundel Mills Blvd, Hanover, MD 21076. Google map link for driving directions and location.
More info here
Register here
Questions to R. Diamond at rdiamond@cryptologicfoundation.org
19 - 28 March 2023 - Washington DC to Europe and back - Gary Powers' 10-Day Cold War Espionage Tour
Join author and historian Gary Powers Jr. on this unforgettable 10-day tour of Cold War and Espionage related sites throughout Germany and the Czech Republic
Day 1: Departure from the USA; Day 2: Arrival Berlin; Day 3: Berlin - Potsdam - Berlin; Day 4: Berlin; Day 5: Berlin – Leipzig – Dresden; Day 6: Dresden – Prague – Pilsen; Day 7: Pilsen – Míšov – Pilsen; Day 8: Pilsen – Rozvadov – Nuremberg – Stuttgart; Day 9: Stuttgart – Sinsheim – Speyer – Frankfurt; Day 10: Departure for the USA.
Included Visits: Berlin Wall Memorial • Checkpoint Charlie Museum • German Spy Museum • Military History Museum Gatow • Glienicke Bridge • Hohenschönhausen Memorial • Berlin Stasi Museum • Allied Museum on Clay Allee • Museum in Der Runde Ecke • Leipzig Forum of Contemporary History Museum • Dresden's Military History Museum • Bautzner Strasse Dresden Memorial • KGB Museum • Prague Museum of Communism • Vitkov Hill Nuclear Bunker • Pilsner Urquell Brewery • Atom Museum • Iron Curtain Museum • Nuremberg Trials Memorial • Stuttgart Cold War Bunker • Sinsheim Technik Museum • Speyer Museum of Technology.
Tour Name: Gary Powers' Cold War Espionage Tour - view tour; Group Name: Garypowers.Com Tours; Departure City: Washington, DC; Tour Departure Date: March 19, 2023; Tour Return Date: March 28, 2023.
Tour Price: $3,950.00 (deduct $950 for land only tour) per person, assumes 2-person registration.
For full description of the activities and accommodations on each of those dates and locations, explore full information about the tour here or Call 1.800.323.4466.
To enroll now for this 2023 once in a lifetime tour, do so here.
ALSO See: "Enemy Territory: The Story of American CIA U-2 Pilot Francis Gary Powers" - A Graphic Novel by Francis Gary Powers Jr. and Walter Pfenninger.
---
ITEMS FOR SALE AT AFIO FOR MEMBERS...including NEW ALL-BLACK SHORT-SLEEVED POLO SHIRT
Now available: Black short-sleeved polo shirts with Embroidered AFIO logo
Show your support for AFIO with our new Black Short-sleeve Polo Shirts. Shirts are shrink and wrinkle resistant of fine cotton with a soft, "well-worn, comfy" yet substantial feel. They feature a detailed embroidered AFIO seal. Get a shirt for yourself and consider as gifts for colleagues, family, and friends. Only $50 each including shipping.
Sizes for (M) men, only; Small, Medium, Large, XL, XXL, and XXXL. $50 per shirt.
You may pay by check or credit card. Complete your order online here or mail an order along with payment to: AFIO, 7600 Leesburg Pike, Ste 470 East, Falls Church, VA 22043-2004. Phone orders at 703-790-0320. Questions? Contact Annette at: annettej@afio.com.
PopSocket for cellphones or tablets
Show your support to AFIO while enjoying the convenience offered by our AFIO Logo PopSocket. The PopSocket is most commonly used as a stand and as a grip for your mobile phone or tablet; handy for taking selfies, watching videos, and for texting. The PopSocket looks like a small button or sticker which, when closed, sticks flat to your mobile device. However, its accordion-like design enables it to pop open for use. The benefits of using a PopSocket make it a must-have accessory for your mobile phone or tablet. It also aids in keeping your phone from slipping off your hand during use, falling, or breaking.
Price: $15. Order this and other store items online here.
---
Caps - Dark Navy with Navy AFIO Logo
An authentic silhouette with the comfort of an unstructured, adjustable fit. Fabric: 100% cotton. Unstructured. Fabric strap closure with adjustable D-clip. Price: $30. Order this and other store items online here.
---
Duffel Bags - Royal Blue and Black with Full Color AFIO Logo This duffel has it all when it comes to value, style and organization.
600 denier polyester canvas with polyester double contrast; D-shaped zippered entry for easy access. Front pocket with hook and loop closure. End mesh pocket Easy-access end pockets. Four durable, protective feet and built-in bottom board for added strength. Web handles with padded grip. Detachable, adjustable shoulder strap.
Dimensions: 11"h x 19.75"w x 9.75"d; Approx. 2,118 cubic inches
Price: $50. Order this and other store items online here.
---
AFIO Mug with color glazed logo. Made in America. Sturdy enough to sit on desk to hold pens, cards, paperclips, and candy.
This handsome large, heavy USA-made ceramic mug is dishwasher-safe with a glazed seal. $35 per mug includes shipping. Order this and other store items online here.
---
Guide to the Study of Intelligence and When Intelligence Made a Difference
"AFIO's Guide to the Study of Intelligence" has sold out in hard-copy.
However, it is available in digital form in its entirety on the AFIO website here.

Also available on the website here are the individual articles of AFIO's history project "When Intelligence Made a Difference" that have been published to date in The Intelligencer journal. More articles will be forthcoming in future editions.
---
Disclaimers and Removal Instructions
Weekly Intelligence Notes (WINs) are commentaries on Intelligence and related national security matters, based on open media sources, selected, interpreted, edited and produced for non-profit educational uses by members and WIN subscribers.
REMOVAL INSTRUCTIONS: We do not wish to add clutter to inboxes. To discontinue receiving the WINs:
a) IF YOU ARE A MEMBER - click here: UNSUBSCRIBE and supply your full name and email address where you receive the WINs. Click SEND, you will be removed from list. If this link doesn't open a blank email, create one on your own and send to afio@afio.com with the words: REMOVE FROM WINs as the subject, and provide your full name and email address where you are currently receiving them.
b) IF YOU ARE NOT A MEMBER, and you received this message, someone forwarded this newsletter to you [contrary to AFIO policies]. Forward to afio@afio.com the entire WIN or message you received and we will remove the sender from our membership and distribution lists. The problem will be solved for both of us.
CONTENTS of this WIN [HTML version recipients - Click title to jump to story or section, Click Article Title to return to Contents. This feature does not work for Plaintext Edition or for some AOL recipients]. If you wish to change to HTML format, let us know at afio@afio.com. The HTML feature also does not work for those who access their e-mail using web mail...however NON-HTML recipients may view the latest edition each week in HTML at this link: https://www.afio.com/pages/currentwin.htm
---
WINs are protected by copyright laws and intellectual property laws, and may not be reproduced or re-sent without specific permission from the Producer. Opinions expressed in the WINs are solely those of the editor's or author's listed with each article. Notices in the WINs about non-AFIO events do not constitute endorsement or recommendation by AFIO. AFIO Members Support the AFIO Mission - sponsor new members! CHECK THE AFIO WEBSITE at www.afio.com for back issues of the WINs, information about AFIO, conference agenda and registrations materials, and membership applications and much more!
(c) 1998 thru 2022. NOTE NEW ADDRESS: AFIO, 7600 Leesburg Pike, Suite 470 East, Falls Church, VA 22043-2004. Voice: (703) 790-0320; Fax: (703) 991-1278; Email: afio@afio.com
---
About AFIO | Membership Renewal | Change of Address | Upcoming Events | Chapter Locations | Corporate/Institutional Memberships | Careers in Intelligence Booklet | Guide to the Study of Intelligence | Intelligencer Journal | Weekly Intelligence Notes | To Make A Donation | AFIO Store | Member-Only Section | Code of Ethics | Home Page
Click here to return to top.
---