---
Section I - INTELLIGENCE HIGHLIGHTS
Ex-CIA Officer Says Putin Is 'Completely Cornered' and the Chances of His Using Tactical Nuclear Weapons in Ukraine Are Increasing 'By the Day' - BusinessInsider, 27 Sep 2022
A former CIA officer said Vladimir Putin had been backed into a corner over his war in Ukraine. Robert Baer told CNN the Russian leader was unlikely to de-escalate, given all his setbacks. Baer also said the chances that Putin might turn to tactical nuclear weapons were increasing.
As military setbacks in Ukraine force Russian President Vladimir Putin into a corner, one former CIA officer argues that the chances he might turn to nuclear weapons are increasing.
"I think the chances of his de-escalating are close to zero," Robert Baer, a former CIA case officer, told CNN on Tuesday, adding that Putin "simply cannot give up so much ground and be seen to be losing and continue as leader of Russia."
Article here
ALSO See: CNN Video interview with Bob Baer here

Zelenskyy to UN: Isolate Russia - VOANews, 27 Sep 2022
Ukrainian President Volodymyr Zelenskyy told the U.N. Security Council Tuesday that Russia must be isolated internationally for its sham referendums in his country.
"There is only one way to stop this all," he said by video. "First, it is the complete isolation of Russia in response to everything it does."
More sanctions should be imposed on Moscow, he said, and it should be deprived of its veto at the U.N. Security Council and suspended from all international institutions.
Zelenskyy warned of possible annexation.
Article here

Putin's Call-Up Fuels Russians' Anger, Protests and Violence - APNews, 26 Sep 2022
Five days after President Vladimir Putin announced a partial mobilization to call up hundreds of thousands of reservists to fight in Ukraine, the move has triggered outraged protests, a fearful exodus and acts of violence across the vast country.
"Panic. All the people I know are in panic," said David, a Russian who gave only his first name out of fear of reprisals, in an interview with The Associated Press at a border crossing with Georgia. "We are running from the regime that kills people."
A gunman who opened fire in an enlistment office in a Siberian city and gravely wounded the military commandant, saying, "We will all go home now."
Article here

Senate Intel Committee: After Funding Tech Research, Lawmakers Look at Risk of Theft - Roll Call, 27 Sep 2022
Call to overhaul counterintelligence statute. After passing legislation that could pump almost $250 billion into cutting-edge scientific research and semiconductor manufacturing, lawmakers are turning their attention to protecting the fruits of that spending from theft by America's rivals, particularly China.
The Senate Intelligence Committee last week released a report and held a hearing to examine the counterintelligence threats not only to government entities but also to private companies and universities that are increasingly targeted by foreign spy agencies trying to steal the latest technological advances.
....
Former National Counterintelligence Executive Michelle Van Cleave, whose office was a precursor to the NCSC, told lawmakers that the diversity of people and agencies overseeing U.S. counterintelligence was a strength.
Creating an MI5-type agency would dilute the strength, Van Cleave said, adding that what was needed was a way to focus the efforts of the agencies on high-profile targets. ...
Article here

Rioting Grips Iran After Woman Dies in Custody - Soufan/IntelBrief, 26 Sep 2022
In mid-September, Iran's "morality police," a force that monitors public adherence to the Islamic dress codes enacted in 1981, arrested and took 22-year-old Mahsa Amini, a Kurdish Iranian visiting family in Tehran, to a government-run "re-education center." Authorities accused her of "improper" adherence to the law requiring that a woman's head be fully covered by a garment called a hijab. A few days after her detention, Amini died at a hospital of what the regime claimed was a heart attack. The family asserted that Amini had no pre-existing health condition and that her death was undoubtedly a result of mistreatment by authorities during and after her arrest. The morality police and staff of the re-education center are mostly members of the Basij mobilization force, a unit of the Islamic Revolutionary Guard Corps (IRGC) that monitors the population for loyalty and suppresses major demonstrations.
Article here
ALSO See: "Historic Far-right Victory in Italy Reflects Broader Movements in European Politics" - Soufan

The Wheels Come Off In Russia - Putin Lost - AND Magazine, 27 Sep 2022
Vladimir Putin invaded Ukraine with a clear vision. Russian troops would stage their own version of American "shock and awe." Kyiv would fall within days. Ukraine would become a client state. By the time the lazy, fat Americans and their European lackeys woke up it would all be over.
It was not to be. The Red Army no longer exists. What passes for it is small, devoid of meaningful logistical capability, and armed with a lot of poorly maintained weapons and equipment. The Ukrainians held. The war turned into a slog, not a blitzkrieg.
It has gotten worse since. The Ukrainians have gone on the offensive in places. Russia has lost ground.
In desperation, Putin has announced he is calling up conscripts. That has only made the situation worse. The Russian people do not support this war. Russian men do not want to serve in it. They are saying so in the clearest possible manner.
Article here

Bad Timing? Vladimir Putin Grants Edward Snowden Russian Citizenship - WSJ, 26 Sep 2022
The former U.S. intelligence contractor who leaked files on surveillance programs to the press has been living in exile in Russia.
As one reader quipped: "Does this mean Snowden is now likely to be drafted to fight with the Russian Army in Ukraine?"
Edward Snowden, the former U.S. intelligence contractor who leaked files regarding U.S. surveillance programs, was granted Russian citizenship by President Vladimir Putin, according to the Russian government.
Mr. Putin signed the order granting Russian citizenship to Mr. Snowden, along with 71 other individuals, on Monday. Mr. Snowden said in October 2020 that he and his wife were applying for dual Russian citizenship to remain close to their son.
Mr. Snowden leaked files to the press in 2013 about U.S. and international surveillance programs after fleeing the U.S. He was charged by the U.S. government with stealing government property and two counts of violating espionage laws.
The White House declined to comment and directed questions regarding Mr. Snowden's criminal case to the U.S. Justice Department. The DOJ also declined to comment.
Article here

Ukraine Says Russia Planning Massive Cyberattacks on its Critical Infrastructures - HackerNews, 27 Sep 2022
The Ukrainian government on Monday warned of "massive cyberattacks" by Russia targeting critical infrastructure facilities located in the country and that of its allies.
The attacks are said to be targeting the energy sector, the Main Directorate of Intelligence of the Ministry of Defense of Ukraine (GUR) said.
"By the cyberattacks, the enemy will try to increase the effect of missile strikes on electricity supply facilities, primarily in the eastern and southern regions of Ukraine," the agency said in a brief advisory.
Article here

---
Section II - IC PODCASTS, COMMENTARY, BLOG UPDATES
The Status of a U.S.-Iran Deal: Middle East Expert Karim Sadjadpour"— interviews by Former Acting D/CIA Mike Morell


Intelligence Matters: A CBS News original national security podcast is hosted by former CIA acting director and CBS News national security contributor Michael Morell. The most recent podcasts/interview is:
Sep 21 | The Status of a U.S.-Iran Deal: Middle East Expert Karim Sadjadpour
In this episode of Intelligence Matters, host Michael Morell speaks with Senior Fellow at the Middle East Program at the Carnegie Endowment for International Peace Karim Sadjadpour about a potential new deal between the U.S. and Iran. Sadjadpour details that the Iranians do not believe the Biden administration has a plan B to the deal, leading Iran to not feel urgency to compromise. Sadjadpour provides an analysis of what a Iran deal would mean for the Biden administration in a domestic political context ahead of the midterm elections.

Other recent "Intelligence Matters" podcasts to stream or download:
Sep 14 | Former Deputy Assistant Secretary of Defense for Strategy and Force Development Elbridge Colby
Aug 24 | Terrorism Analyst Bill Roggio
Aug 10 | The Potential of Future Conflict with China: Professor Hal Brands
July 27 | Best Of: Stanford Professor and Author Amy Zegart
July 20 | Psychiatrist Kenneth Dekleva on Profiling World Leaders
July 13 | Making Fun of Spies: Former CIA Officer and Satirist Alex Finley
More about Intelligence Matters by Michael Morell here. Podcasts also available here.
---
President DeSantis's First Supreme Court Nominee ... - Stewart Baker, Colleagues, Guests at Steptoe Cyberblog
Cyberblog by Steptoe & Johnson LLP — By Stewart Baker [Chairman, AFIO]
Episode 422: President DeSantis's First Supreme Court Nominee released 26 Sep 2022
Topics of this episode include:...The Fifth Circuit decision upholding Texas's social media law. As for who and why someone should be elevated to SCOTUS...listen to the podcast.
What critics don't like. The fundamental disagreement over whether "exercising editorial discretion" is a fundamental right under the first amendment or just an artifact of older technologies. Many other reasons and concerns reviewed.
In news roundup...the Congressional sprint to pass legislation before end of Congress. A strange bill that united Sens. Klobuchar and Cruz in effort to give small media companies and broadcasters antitrust immunity to bargain over use of their content by Big Media.
The Pentagon's reactions to flap over DoD's fake social media accounts -- which pushed pro-U.S. stories but met with little success before Meta and Twitter kicked them off their platforms. ... Decision of Meta's Oversight Board criticizing Facebook's automated image takedowns. Content regulation today at Big Platforms: chore has been turned over to second-rate AI and second-rate employees. ... In odd news: Russian botmasters discovered extradition to U.S. better than going home to be drafted for Putin's war. ... Much more. Hear the discussion here: Article and podcast
Some Prior Conversations:
Episode 422: Judge Oldham Bails Out Texas
Episode 421: Congressional Session of the Living Dead
Episode 420: All the Cyberlaw You Missed in August
Episode 419: Cyber Persistence
Episode 418: Dusty Old Industrial Policy Gets Dusted Off*
Episode 417: "Cybersecurity's First Crash Report"
Episode 416: "The First Thing We Do, Let's Hack All the Lawyers"

---
Defeat on the Battlefield Has Brought the War Home to Russia - Latest Insights from Jack Devine of Arkin Group
The Arkin Group's September 22 "In Other News" letter to private clients by former CIA Deputy Director, Operations... Officer Jack Devine features...
Defeat on the Battlefield Has Brought the War Home to Russia. The recent Ukrainian counterattack against the Russians dramatically reduced Moscow's hold of the Kharkiv region and laid bare both the Russian military's weaknesses and human rights abuses. No longer able to deny Russia's military struggles, and with an increasing PR problem underway, on Wednesday Putin declared a "partial mobilization" of national reservists. The announcement is a significant elevation of the war and quickly set off a spark of activity within Russia: long lines formed at the Finnish, Mongolian and Georgian borders, flight prices to exit the country skyrocketed, and thousands of Russians took to the streets in protest.. ...

. ... Devine analysis and insights continue here.
Follow link here to read analyses and predictions given to their private clients on the topics from last week. There sometimes is a delay of seven days before the above topics will appear at this link.
---
FBI Focuses on the Evolution of Terrorism — more from JJ Green/WTOP's "Inside the SCIF"

Inside the SCIF by JJ Green, WTOP - Issue #178, 23 Sep has details on...The Big Six IC Agencies at INSA Conference which JJGreen Moderated; USAF 75th Anniversary; RTDNA Convention; Vermont Council on World Affairs Meeting; Russia Annexation Vote on Ukraine - West calls "sham"; US Private Warnings to Russia against us of Nukes; Putin's Mobilization; Russian War Crimes in Ukraine; FBI DepDir on CT in the U.S.; Fat Leonard Fled to abroad...how did that go?; Update on Paul Whelan; more.

Target USA Podcast 350 is on: The 75th Anniversary of the Air Force and the Road Ahead.
General C.Q. Brown Jr., Air Force Chief of Staff, talks about the USAF's critical future, diversity, the importance of allies, and more.
In The Hunt podcast: FBI Focuses on the Evolution of Terrorism?
FBI Deputy Director Paul Abbate says the terrorism problem has worsened in the last year in this frank discussion he has with WTOP's JJ Green.
---
Biden Swaps Drug Trafficker on Kill List... a few "SpyTalk" items by Jeff Stein and Colleagues on Substack...

Sep 27: "Diplomatic Security Agents Lauded for Kabul Heroism" - C Tatum
Agents helped rescue 1,400 civilians and scuttled secret docs as Taliban closed in
Sep 23: "Biden Swap Freed Drug Trafficker on Special Ops Kill List" - Elaine Shannon
Bashir Noorzai was targeted for Taliban support
Sep 19: "Biden's Afghan Ending Is Better than Critics Say" - Frank Snepp
A CIA Veteran of Saigon's Debacle Says Biden Is Playing a Bad Hand Better than Should Be Expected, Certainly Better than Ford and Vietnam.
Sep 1: "Mexican Dragnet Exposes Cartel Impunity" - Elaine Shannon
AMLO acts to hold the military accountable but top officials are still spared
Aug 27: "Brussels, the Den of Spies" - Matt Brazil
The home of the EU and NATO remains an open playground for Chinese and Russian operatives.

Please Subscribe to SpyTalk to support these writers
---
Section III - BROUGHT TO OUR ATTENTION BY MEMBERS
The U.S. Government's Vast New Privatized Censorship Regime - Tablet, 21 Sep 2022
Censorship of wrongthink by Big Tech at the behest of the government is government censorship, which violates the First Amendment. One warm weekend in October of 2020, three impeccably credentialed epidemiologists—Jayanta Bhattacharya, Sunetra Gupta, and Martin Kulldorff, of Stanford, Oxford, and Harvard Universities respectively—gathered with a few journalists, writers, and economists at an estate in the Berkshires where the American Institute for Economic Research had brought together critics of lockdowns and other COVID-related government restrictions. On Sunday morning shortly before the guests departed, the scientists encapsulated their views—that lockdowns do more harm than good, and that resources should be devoted to protecting the vulnerable rather than shutting society down—in a joint communique dubbed the "Great Barrington Declaration," after the town in which it was written.
Article here

Research Sheds Light on Japan's Wartime Espionage Network inside the United States - IntelNews, 26 Sep 2022
Much has been written about the wartime intelligence exploits of the Allies against Japan. Such exploits range from the United States' success in breaking the Japanese JN-25 naval code, to the extensive operations of the Soviet Union's military intelligence networks in Tokyo. In contrast, very little is known about Japan's intelligence performance against the Allies in the interwar years, as well as after 1941. Now a new paper by an international team or researchers sheds light on this little-studied aspect of intelligence history.
Their article is entitled "Agents, Attachés, and Intelligence Failures: The Imperial Japanese Navy's Efforts to Establish Espionage Networks in the United States Before Pearl Harbor".
Article here

Afghanistan Next Door – Mexico Falls To A Narco Insurgency - Faddis/AND Magazine, 26 Sep 2022
The Biden administration has erased our southern border. Driven by a mix of crass political and economic motives, it has decided to abandon all efforts to control who and what enters our country. On the other side of the imaginary line that is our border with Mexico are a series of narco-kingdoms controlled by ultra-violent, heavily armed cartels.
It will get worse.
The drug cartels that control large portions of Mexico already have much bigger ambitions. They aim to control the nation as a whole. They intend to replace the legitimate government entirely.
Article here
ALSO See: "The Cartels Are Burning Mexico - How Long Until They Start Doing That Here?" - Faddis/AND 17 Aug 2022

The Tale of the Disgruntled CIA Officer Who Sold Classified Information to Retaliate for a Dying Career - ClearanceJobs, 27 Sep 2022
To those who knew him, Douglas Groat was a talented technical support officer within the Central Intelligence Agency who was involved in some interesting operations in support of the Agency's mission abroad. He also broke trust with his nation when he shared classified information with multiple governments in retaliation for his having his career parked after he had made a complaint to the CIA's inspector general and for attempting to extort half a million dollars from the CIA. He was ultimately arrested, accepted a plea deal, and then sentenced to five years in prison on September 27, 1998.
Article here

Marking 75 Years, the CIA Opens a New Museum and Launches a Podcast - NPR, 26 Sep 2022
The CIA is marking its 75th anniversary by doing something extremely rare: actively seeking public attention.
The spy agency has just launched a podcast, and over the weekend it gave a small number of journalists a peek inside its newly renovated and greatly expanded museum at CIA headquarters in Langley, Va.
Perhaps the most unusual touch is the ceiling, covered with a variety of white and black spy codes. There's a section in Morse code, another displays dominoes in code, as well as ciphers, and what looks like a crossword puzzle filled with letters in various foreign languages, jumbled together.
Article here
ALSO See: "The CIA Renovated Its Museum. The Public Still Can't Go See It." - WPost, 24 Sep 2022
ALSO See: "CIA Unveils Model of Ayman al-Zawahiri's Safe House in Revamped Museum" - WSJ, 24 Sep 2022
Closed to the public, the museum chronicles agency's highs and lows, including killing of al Qaeda leader in July
5 Museums of the Intelligence Community: Some Are More Secretive Than Others - ClearanceJobs, 26 Sep 2022
Washington, D.C. and its surrounding metro area are quite literally seeped in history, and thus it isn't surprising that there is no shortage of museums for locals and visitors alike to take in. It would be safe to say that it would be impossible to see them all even during an extended trip. However, not every museum is actually open to the public, which might seem strange to some. But the purpose of those facilities is as much to educate those in government service as to inform the public.
Article here

REPORT: Employing "Smart Power" to Counter PRC Efforts in Oceania - Oleson, Pacific Forum, 31 Sep 2022
Recent developments indicate a cozying-up of Solomon Islands' leaders to Beijing. This has set off alarm bells in Canberra, Wellington, and Washington, DC. World powers have largely ignored the Solomons and other Pacific Island nations for many years, as they have focused their attention on Afghanistan, the Middle East, North Korea, and (more recently) Ukraine. This is one reason the People's Republic of China's (PRC) advances have been received favorably by some.
This development calls for a "smart power" approach. Building on the traditional contrast between "hard" (coercive military and economic) power and "soft" (the shaping of preferences via policy, culture, and values), Harvard Professor Joseph Nye and former Deputy Secretary of State Richard Armitage have described the importance of "smart power," recognizing that hard power alone cannot solve complex challenges.
Article here

---
SPECIAL EVENTS, REPORTS, VIDEOS, OTHER PODCASTS
MUSEUM: National Cryptologic Museum Reopening - NCF/NCM, 8 Oct 2022
On Saturday, October 8th the National Cryptologic Museum will be reopening with new displays and an escape room. By far the best intelligence museum in the greater DC area - if you haven't been, it is well worth an visit! The much anticipated re-opening of the National Cryptologic Museum is scheduled for 8 October 2022! The Foundation will have a booth of information and host our Escape Room and our Cyber Game in the Museum's Magic Room. Join us to try your skills at both! The newly re-opened Museum will provide visitors with an exciting opportunity to view recently re-discovered artifacts. In the summer of 2021, Museum staff kicked off a months-long endeavor to sort through and document hundreds of rare artifacts stowed away in an NSA warehouse. They unearthed amazing treasures, including a 500-pound artifact called the Russian Fish. It was a German multichannel intercept teletype machine from the 1940s that will eventually help headline the Museum's Cold War-era collection. A collection of the newly revealed artifacts, many never seen by the public, will be on display when the museum re-opens. Learn more about this project via the link here.
PODCAST: The Langley Files: A CIA Podcast by the Central Intelligence Agency - Sep 2022
Episode 1 - CIA Director Bill Burns Brings the Agency Out from the Shadows
On this debut episode of The Langley Files, CIA Director Bill Burns joins our hosts, Dee and Walter, to dispel some common misconceptions about the CIA, provide insights into the character and skills of the Agency's workforce, and share some personal anecdotes about what it means to him to lead the world's premiere foreign intelligence organization.
18-minute Podcast here
Also available on Apple Podcasts
ALSO See: "'Langley Files': CIA Launches Podcast to 'Demystify' Its Spy Work" - ABC News, 22 Sep 2022
REPORT: The Moscow Signals Declassified: Irradiating Richard Nixon - Natl Security Archives, 22 Sep 2022
The Soviets exposed then Vice President Richard Nixon and his wife Pat to ionizing radiation during his famous visit to Moscow in July 1959, according to declassified Secret Service records posted today by the National Security Archive. Using detection devices known as Radiac Dosimeters, Nixon's Secret Service detail measured significant levels of radiation in and around Nixon's sleeping quarters at Spaso House, the residence of the U.S. ambassador, during the first days of his trip. A few hours after the agents initiated what one called "a bluff" by loudly and coarsely denouncing the Soviets' dirty tricks, the radiation levels "settled down."
According to the key Secret Service report on the incident, the U.S. Ambassador to Moscow, Llewellyn Thompson, and a senior member of Nixon's entourage, Vice-Admiral Hyman Rickover, decided "not to make this information known to the Vice President."
Articles and Documents here
DOCUMENTARY: America's Hidden Stories: CIA Museum Declassified - Smithsonian Channel, Sep 2022
The CIA Museum opens its doors and vaults to reveal the top secret stories behind agency documents, "Argo" artifacts, a Soviet helicopter used in the hunt for Osama bin Laden and more.
Available only to subscribers of the Smithsonian Channel. More information here.
REPORT: National Cyber Power Index 2022 - Belfer Center, Harvard, 27 Sep 2022
The National Cyber Power Index (NCPI) describes the concept of cyber power and how states are and can further harness their capabilities to enhance their overall ability to achieve national objectives. Governments should not just be concerned about destructive operations, espionage, or enhancing its cyber resilience, but also other state's efforts at surveillance, information control, technology competition, financial motivations, and shaping what is acceptable and possible through norms and standards.
The NCPI provides analytical methods to assess cyber threats to U.S. national security. With the challenges in the cyber domain only increasing, it is a critical tool to present the full range of cyber power, and informing critical public debates. It allows policymakers to consider a fuller range of challenges and threats from other state actors. Incorporates qualitative and quantitative models, with more than 1000 existing data sources with 29 indicators measuring a state's capability.
The index does not make value judgements about how states use their cyber power, only that they have demonstrated their capability and intent to use it. Policy decisions around what is responsible and in the best interests of nations, international conventions, and the world, should draw on this tool, and others, to make those judgements.
More about the methodology behind the NCPI here
The full 2022 National Cyber Power Index (PDF) here
PRESS RELEASE: Modernized CIA Museum Brings 75 Years of Agency History to Life - CIA, 24 Sep 2022
As CIA marks its 75th anniversary, the Agency is unveiling a newly modernized and interactive CIA Museum dedicated to educating and inspiring our workforce and official visitors on CIA's history, mission, people, and contributions to national security.
Designed to instruct and inform generations of officers, the CIA Museum includes over 600 artifacts that are carefully selected to provide a deeper understanding of CIA's history from the end of World War II, to the Cold War, to the post-9/11 era that will inspire officers working on today's national security challenges.
Some of the Agency's most daring innovations and operations are exhibited, including never-before-seen artifacts from Project AZORIAN, CIA's daring efforts to retrieve the wreckage of a K-129 Soviet submarine; a briefcase used during the Argo operation to exfiltrate six State Department officers out of Iran in 1980; the model used to brief President Biden on al-Qa'ida leader Ayman al-Zawahiri's location in Kabul, Afghanistan. The CIA Museum also highlights lessons learned from the CIA's history.
"History is absolutely key to understanding intelligence. And if we hope to succeed, we have to learn from it and this new museum will help us do just that," said CIA Director Bill Burns.
Announcement here
VIDEO: Keeping Secrets - Hayden Center, George Mason U, 26 Sep 2022
In August 2022 the FBI conducted a raid on the home of former President Donald Trump at his Mar a Lago golf resort resulting in the seizure of over 100 documents reportedly as marked as classified. This event put into the headlines the arcane world of how the US government classifies and protects its most sensitive secrets and the role of the President in its protection.
Listen as the Hayden Center explores how that is done, how classified material is handled at the White House, and with the President, and what might have been found at Mar a Lago, and what potential damage to US national security might have incurred, what shortcomings the US system may have, and what remedies may exist.
Michael Morell, former Acting Director of the Central Intelligence Agency and Hayden Center senior fellow, moderated. With him were Mary DeRosa, a former legal counsel at the National Security Council and Georgetown University law professor; John Fitzpatrick, formerly the director of the Intelligence Security Oversight Office at the National Archives and NSC senior director for Records Access and Information Security Management; and Larry Pfeiffer, director of the Hayden Center and formerly the senior director of the White House Situation Room and CIA Chief of Staff.
1:19:40 Video here
VIDEO: Wise Gals with Nathalia Holt - SpyMuseum, 22 Sep 2022
Meet "the Wise Gals"— five women employed by the US government who moved around the globe like shadows during World War II and the tense post-war period of the 1950s and '60s.
Nathalia Holt brings their lives into the light with her new book WISE GALS: The Spies Who Built the CIA and Changed the Future of Espionage.
No one except their immediate superiors knew the exact nature of their work; even their families were in the dark. But though they appeared to live ordinary lives as secretaries and clerks, their jobs were far more complex and exponentially more dangerous than anyone could imagine. These women were American spies at a critical time in history, and each played a vital role on the international stage.
Dubbed the "Wise Gals" for their sharp humor, intuition, and inventiveness, these women took on dangerous espionage assignments, risking their lives to defend national security.
Watch this recorded 1-hour interview with Holt about these remarkable intelligence officers who brought fresh energy and subtle skills to critical operations in WWII and the Cold War.
Video here
SPY THEME TOURS - The Spies of Georgetown Walking Tour - Dates Vary
Sundays in September: The Spies of Georgetown Walking Tour can be explored here

SPY THEME TOURS - The Spies of Embassy Row Walking Tour - Dates Vary
Sundays in September: The Spies of Embassy Row Walking Tour can be explored here
Spyher LLC offers spy-themed walking tours in Georgetown and along Embassy Row on Sundays in September and October at 10a and 12:30p Tours delivered by former intelligence officers and on sale now. For details and to book, contact rosanna@spyher.co
---
Section IV - Books, Research Requests, Jobs, Obituaries
Books — Newly Released, Overlooked, Forthcoming
A Century of Repression: The Espionage Act and Freedom of the Press
by Ralph Engelman, Carey Shenkman
(University of Illinois Press, Oct 2022)
A panoramic history of the use of the Espionage Act of 1917 as the most important yet least understood law threatening freedom of the press in modern American history. It details government use of the Act to control information about U.S. military and foreign policy during the two World Wars, the Cold War, and the War on Terror. The Act has provided cover for the settling of political scores, illegal break-ins and prosecutorial misconduct. The cases of Eugene Debs, John S. Service, Daniel Ellsberg, Chelsea Manning, Edward Snowden, and Julian Assange, among others, reveal the threat posed to whistleblowers, government critics, and journalists alike. The treatment of the Act's trajectory also offers new perspectives on American liberalism as well as the evolution of the FBI and the civil liberties movement in the twentieth and twenty-first centuries.
Book available here
---
Bridge to the Sun: The Secret Role of the Japanese Americans Who Fought in the Pacific in World War II
by Bruce Henderson
(Knopf, Sep 2022)
One of the last untold stories of WWII--the saga of the Japanese American U.S. Army soldiers who fought in the Pacific theater, in Burma, Iwo Jima, Okinawa, fighting two wars simultaneously--their ancestral nation and back home in America, with their families, under US Executive Order 9066, facing suspicion and racial hatred, held behind barbed wire in government internment camps.
After Japan's surprise attack on Pearl Harbor, the U.S. military was desperate to find Americans who spoke Japanese to serve in the Pacific war. They soon turned to the Nisei--first generation U.S. citizens whose parents were immigrants from Japan. Eager to prove their loyalty to America, several thousand Nisei--many of them volunteering from the internment camps where they were being held behind barbed wire--were selected by the Army for top-secret training, then were rushed to the Pacific theater. Highly valued as expert translators and interrogators, these Japanese American soldiers operated in elite intelligence teams alongside Army infantrymen and Marines on the frontlines of the Pacific war, from Iwo Jima to Burma, from the Solomons to Okinawa.
Henderson provides the story of the Nisei and their major contributions in the war of the Pacific, through six Japanese-American soldiers. The role of the U.S. Nisei soldiers was so far-reaching, General MacArthur said that because of their efforts, "never in military history did an army know so much about the enemy prior to engagement." After the war, these soldiers became translators and interrogators for war crime trials, and later helped to rebuild Japan as a modern democracy and a pivotal U.S. ally.
Book may be ordered here
---
Spies and Lies: How China's Greatest Covert Operations Fooled the World
by Alex Joske
(Hardie Grant, Oct 2022)
Exposé of elite influence operations by China's little-known Ministry of State Security. Reveals how the Chinese Communist Party has tasked its spies to deceive the world, it challenges the conventional account of China's past, present and future. Mere years ago, Western governments chose to cooperate with China in the hope it would liberalize, setting aside concerns about totalitarian ambitions and espionage. But the axiom of China's 'peaceful rise' has been challenged by the Chinese Communist Party's authoritarian behavior under Xi Jinping. How did we get it wrong? Joske reveals how agents of the Chinese Communist Party have spent decades manipulating the West's attitudes – from an Australian prime minister to the US Congress, prominent think tanks and the FBI – about China's rise. Or paying them off with generous fee or funding their foundations and charities. Through interviews with defectors and intelligence officers, classified Chinese intelligence documents and original investigations, the book unmasks dozens of active Chinese intelligence officers along with global MSS fronts, including travel agencies, writers associations, publishing houses, alumni associations, newspapers, a Buddhist temple, a record company and charities.
Book may be ordered here

---
CFP: IAFIE Citadel Conference - "Intelligence Education in a Contested World" - 20-22 October 2022
Call for Proposals — for conference to be held at The Citadel — The Military College of South Carolina which will host the annual IAFIE (International Association for Intelligence Education) conference in Charleston, SC from 20-22 October 2022.
The conference promotes intelligence education and provides an exceptional opportunity for networking among scholars and practitioners from academia, the private sector, and all levels of government. IAFIE also encourages the direct participation of both graduate and undergraduate students.
At this time, IAFIE seeks papers on ways to advance intelligence education in the areas of national security, law enforcement, and the business sector. Panel and paper proposals that speak to the broad conference theme of "Intelligence Education in a Contested World" will be most welcome!
We are interested, but not exclusively, in complete panel proposals, individual paper proposals, and graduate/undergraduate student research as they might relate to current IAFIE Study Groups:
• The Death of Democracy; • Combating the Popularity of False Narratives; • Defining the Proper Role of Structured Analytic Techniques; • What Analysts Need to Know about Probability and Statistics; • Defining Core Competencies for Intelligence Analysts; • Challenges of Competitive and Business Intelligence; • Cyber Challenges: Defining the Domain of Cyberspace.
Please submit your 250-word panel and/or paper proposals (abstract) to Dr. Larry Valero, IAFIE Events Chair at citadelconference@iafie.org by 15 September 2022.
Notification of acceptance of proposals will be provided on a rolling basis.
Full panel proposals should also include the following information: • Panel title; • Abstract; • All presenter names (limited to four), affiliations, and presentation titles; • Panel discussant name and affiliation and; • Panel chair name and affiliation.
Event location: The Citadel, The Military College of South Carolina, Charleston, SC.
For more information on presenting, attending, or sponsoring the conference, please visit the IAFIE conference website or ask questions do so here
Adjunct Faculty Position - The Institute of World Politics, Washington, D.C.
The Institute of World Politics (IWP) in Washington, D.C., is seeking an adjunct professor to teach its graduate course on the Russian intelligence and security services. The course is an elective in the Strategic Intelligence Studies (SIS) Master's degree and Counterintelligence Certificate programs. The four-credit course consists of 14 weekly, three-hour instructional meetings, plus a final examination, and a research paper. A course syllabus and lecture materials are available for use. Candidates should possess professional experience (at least 15 years) as a professional intelligence officer involved in operations, or analysis with knowledge of the Soviet and Russian intelligence and security services, and preferably teaching experience at the university level, either undergraduate or graduate.
Resumes may be sent to Prof. David Thomas at DThomas@iwp.edu, cc to John Sano at JSano@iwp.edu.
Full Time Teaching Opportunity: Director of Intelligence Studies at the Catholic University of America
The Catholic University of America (CUA) in Washington, D.C. is seeking a new Director of Intelligence Studies to begin in August 2023. The current director, former CIA officer and staff historian (and current AFIO board member) Nicholas Dujmovic, founded the program after his retirement in 2016. The undergraduate Certificate in Intelligence Studies has grown to be the largest certificate or minor program on campus. The program continues to expand the number and variety of intelligence courses offered.
Dr. Dujmovic is reaching out to the AFIO community to encourage potential candidates with the following attributes:
Significant service (at least 15 years) as a professional intelligence officer involved in analysis, operations, technical collection, or possibly support. A recent retiree closing a successful career would be ideal.
An advanced degree (Ph.D. preferred) from an accredited university in political science, history, area studies, a comparable field or a relevant STEM field.
Teaching experience at the university level, either undergraduate or graduate.
Evidence of past scholarship and a willingness to engage in further research and publication, consistent with CUA's commitment to excellence as a "research university."
An enthusiasm for teaching and advising mostly undergraduate students.
The vacancy notice is active and can be found here.
AFIO members wishing to learn more are encouraged to contact Dr. Dujmovic at dujmovic@cua.edu.
Assistant Program Director/ Lecturer or Sr. Lecturer, Security and Intelligence in Washington, DC - Johns Hopkins University
The Johns Hopkins University invites applications for the position of Assistant Program Director in the area of Security and Intelligence. This position will support the MA in Global Security Studies (primary), MS in Intelligence Analysis, and MS in Geospatial Intelligence programs in the Center for Advanced Governmental Studies, within the Krieger School of Arts & Sciences' Advanced Academic Programs Division. Reporting to the Director of the Center for Advanced Governmental Studies and Associate Dean for Graduate & Professional Programs, the Assistant Program Director will contribute to the excellence of the programs and will demonstrate and support ongoing innovation in the curriculums.
The Assistant Program Director will have the following academic and administrative responsibilities: Academic Responsibilities Teach 6 graduate courses per year, including preparation and time spent in the classroom (both on-site in the Washington, DC Center and online), using best practices for teaching, engaging, and mentoring students from diverse backgrounds in the learning process, and responding to student questions Advise students, including both program and research advising Provide input on the curriculums and new course development to ensure the delivery and growth of quality programs Other academic duties normally performed by full-time or regular part-time faculty, such as participating on committees, attending academic events, or contributing to other academic service Administrative Responsibilities Assist with the management of degree concentrations or areas of focus Participate in the adjunct faculty hiring and development processes Assist the Program Directors with administrative tasks, such as planning events and reviewing admission materials Other administrative duties as assigned.
Minimum Qualifications: PhD in political science, international affairs, security studies, intelligence, or other field relevant to the interdisciplinary nature of global security studies; other terminal degrees in these or related fields may be considered 1-3 years of higher education teaching experience online and/or at the graduate level The ability to teach a variety of courses in the global security fields, including research-focused courses Strong organizational skills Excellent oral and written communication skills.
Requirements, Qualifications Sought, and Application Instructions here.

---
Nikki Erdman, SES NSA Chief of ISI
Nikki Gregory Erdman, 78, an SES NSA Chief of ISI, died 13 September 2022 in The Villages, FL, after a long battle with cancer.
Nikki was born in Portland, ME. After growing up in the vacation destination, Old Orchard Beach, she attended the University of Maine. After graduating, she joined the NSA at Fort Meade, MD. During her career, Nikki rose through the ranks and became Chief of ISI and was an alumna of the National War College in Washington D.C.
She met "Erd" also with the NSA, and they married in 1996. Nikki loved to travel, as did Erd, and they marked their travels on a world map. Nikki visited 46 countries, from Europe to the Caribbean to North and South America, as well as Australia.
Nikki retired in 2000, after a 33-year career with the NSA. She was a former member of the Phoenix Society. She and Erd eventually moved to The Villages, FL, where Nikki enjoyed newfound hobbies when not travelling, one of which was painting. Through various classes, videos, books and practice, she became a wonderful artist and was partial to painting watercolors in her lanai art room.
Her family and friends enjoyed hearing her many interesting and often funny stories of her travel adventures. She loved watching cooking shows and making her favorite Greek recipes, enjoyed in her youth, from her mother and yia-yia Stella. She also loved watching all the news channels so she could keep up with current events and assess our country's safety, undoubtedly an old work habit.
She was a strong and independent person with a positive attitude, even near the end.
She is survived by stepdaughters, and other family.
Nikki will be interred at a graveside service on Saturday, October 15th, next to her husband, Erd, at 1:30 PM at Hillcrest Memorial Gardens in Leesburg, FL.
Maximilian Lerner, an OSS Recruit, and a WWII "Ritchie Boy," Helped Win War
Maximilian Lerner, 98, an Austrian immigrant, one of the last surviving members of a WWII unit recruited to learn espionage and intelligence skills for war in Europe and the Pacific, died 10 September 2022 in New York City, NY
Lerner was one of the so-called Ritchie Boys, a group named for a secret Army camp in Maryland that served as an intelligence training center during the war. An estimated 11,000 soldiers — 2,000 to 3,000 of them European Jews, mostly from Germany — completed the full course at Camp Ritchie, where they learned to interrogate prisoners of war and civilians, interpret and translate for foreign officials, and read codes and ciphers. Only 30 or 40 of them still survive.
Mr. Lerner's European military service began in 1944 in Northern Ireland, where he was recruited by the Office of Strategic Services, the predecessor of the CIA, and trained with the British in strategic wartime intelligence techniques. For more than a year, he served with the OSS and the Army Counter Intelligence Corps.
Lerner's knowledge of French led him to serve briefly on the staff of Gen. Jacques-Philippe Leclerc, who commanded the French division that liberated Paris in August 1944. He was then assigned to a building in Paris where people who had been arrested by French resistance fighters were being held, to sort out the innocent from those who required investigation. Among them were suspected collaborators; German soldiers masquerading as French civilians; officials of France's pro-Nazi Vichy government; and ordinary citizens.
Lerner's combat experience was limited to three snowy days firing a carbine from a trench in Luxembourg during the Battle of the Bulge.
Maximilian Lerner was born in Vienna, Austria. Max was not yet 14 when the Nazis annexed Austria in 1938. He and the other Jewish students at his high school were expelled and forced to scrub the streets outside the school with toothbrushes. Two months later, he, his parents and his sister, Susi, escaped to Paris, where he learned French in high school.
They moved to Nice in 1939. About two years later they left France by train to Madrid and then to Lisbon before boarding a ship to Manhattan, where they arrived in April 1941.
He attended high school at night while working at odd jobs during the day, then took courses at the City College of New York. He enlisted in the Army at 18 and did his basic training at Fort Pickett, in Blackstone, VA.
But after three weeks — during which he took an I.Q. test and was evaluated for his language skills and knowledge of recent European history — he was sent to Camp Ritchie. He used those skills through the war and afterward, during the denazification process, when the Allies were encouraging Germans to turn in those they knew to be Nazis, Lerner was dispatched to Wiesbaden, Germany, where prisoners were being held at a local jail. One of those imprisoned was Julius Streicher, the founder and editor of the antisemitic Nazi newspaper Der Stürmer, who would be convicted of crimes against humanity during the Nuremberg war crimes trials and hanged in 1946.
After returning to the US, Lerner worked in wholesale and import horticultural business. He also earned a master's degree in business education from Teachers College at Columbia University in 1952, and wrote two spy novels as well as his autobiography.
He is survived by his second wife, Lenore (Kaufman) Lerner; two sons; a daughter; and other family. His first marriage to Julianna Glass ended in divorce.
Ronald Pelton, Former NSA Analyst, Convict for Spying
The former National Security Agency analyst produced one of the most damaging intelligence breaches of the Cold War
Ronald William Pelton, 80, a former NSA analyst convicted in 1986 of selling secrets to the Soviets, died of cancer on 6 September 2022 at a nursing home in Frederick, MD.
Mr. Pelton was an Air Force veteran with training in the Russian language when he joined the NSA in 1965. With over 14 years at the agency, he developed an expertise in Soviet communications and was granted top-secret clearance.
In 1979, under mounting financial strain, Pelton declared bankruptcy. He resigned fearing professional repercussions (employees in debt are seen as targets for recruitment by foreign intelligence services). Pelton had only a few hundred dollars in his bank account when, in January 1980, he approached officials at the Soviet embassy in Washington, offering them his knowledge of highly classified NSA operations in exchange for payments that would ultimately total $35,000.
Over the next five years, Pelton maintained clandestine contact with Soviet agents, using a public telephone at a Northern Virginia pizza joint for prearranged phone calls and traveling overseas to Vienna for debriefings. His betrayal represented one of the gravest American intelligence losses to the Soviet Union -- the revelation of an operation code-named Ivy Bells, in which the US tapped underwater Soviet communication cables in the Sea of Okhotsk. The most advanced, sophisticated miniaturized waterproof eavesdropping devices in existence which produced one of the greatest intelligence hauls of the Cold War. All of that halted after 1980 when Pelton gave the secret of its existence to the Soviets.
Pelton's treachery was discovered with assistance of a Soviet defector, former KGB officer Vitaly Yurchenko. Pelton was arrested in November 1985 and charged with three counts of espionage, one count of conspiracy and one count of the unauthorized disclosure of classified communications information. He was convicted on all charges except one count of espionage and was sentenced to three life sentences, plus an additional 10 years. He remained in prison for nearly three decades and was released to a halfway house and home confinement before his sentence expired in 2015, when he was 74.
Pelton and his wife, Judith, had separated before he was arrested for espionage. Their marriage ended in divorce.
Survivors include three daughters, several siblings and half-siblings; and other family.
Jerry Pratt, Senior NSA Operations Officer
Gerald Edes Pratt Lt Col. USA (Ret), 84, NSA Senior Operations Officer, died 18 September 2022 in Sarasota, FL.
He was born in Boston, MA and raised in Rockport, MA. He graduated college with a Bachelor's degree in Business Administration from University of Maryland and a Master's degree in International Relations from University of Southern California. After a 33-year career at the National Security Agency he retired as a Senior Operations Staff Officer in 1998 after his last assignment in Hawaii.
Lt. Col. Pratt served this U.S. the National Guard (1958 -1961 enlisted), US Navy (1965 - 1975 enlisted) and US Army (1977 - 1992 Officer Reservist) retiring as a Lt. Colonel in the US Army.
During his career Jerry served at NSA headquarters in Fort Meade, MD and a number of assignments overseas. He was part of the initial group that transitioned Menwith Hill Station from Military to Civilian control in 1966, a truly historic event in NSA's history. While performing with distinction for NSA, Jerry was simultaneously excelling in The Military Reserve. Eventually moving from enlisted to officer and achieving the rank of Lt. Colonel, U.S. Army.
Jerry is survived by his wife, Brenda Pratt, two sons, and other family.
Frank Presti, Served USG as Foreign Service Officer
Frank Charles Presti, 79, Served USG as FSO, died 18 September 2022, after a long struggle with Parkinson's and Lewy Body Dementia.
Born in Greenwich, CT, Frank grew up in Cos Cob and Greenwich, and received his BA in History at Georgetown University in Washington DC.
Frank completed a year of law school at the University of Connecticut before joining the U.S. State Department as a Foreign Service Officer in 1966.
Frank's career in foreign service lasted 47 years and brought him to over 105 countries. Frank, Sally, and family lived in Washington DC, Taiwan, Laos, Vietnam, Thailand, Virginia, Georgia, Pakistan, Maryland, and North Carolina. Frank was known for his expansive knowledge of history, nuanced understanding of politics and foreign policy, and dedication to diplomacy and international peace. He loved traveling and would always say that his favorite country was the one he was in at the time. He was fluent in Italian, Russian, Arabic, and Spanish, had an unusual and entertaining sense of humor, and was an accomplished cook.
He is survived by his wife Sally King Presti, a brother, three daughters, two sons, and other family.
A funeral mass and memorial service will be held at noon on Saturday, October 8 at St. John the Evangelist Catholic Church, 234 Church St., Waynesville, NC. Fond memories and expressions of sympathy may be shared at garrettfuneralsandcremations.com
---
AFIO EDUCATIONAL EVENTS IN COMING TWO MONTHS....
Virtual =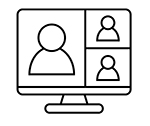 ; In-Person =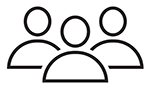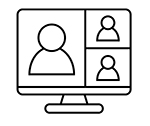 Wednesday, 5 October 2022, 6pm EST - Zoom - Former Senior CIA Case Officer Robert Baer discusses his book "The Fourth Man" at AFIO Atlanta Chapter Event
Former senior CIA Officer and author Robert Baer discusses his intelligence career and his newest book The Fourth Man: The Hunt for a KGB Spy at the Top of the CIA and the Rise of Putin's Russia.
Baer's controversial, never-before-told story, presents the complexities of the hunt for a KGB spy in the top ranks of the CIA. A spy who might have blinded the US to the rise of Putin and Russia's dangerous schemes for the future.
We think we know all the Cold War's greatest spy stories. The tales of America's greatest traitors have been told over and over. However, there is a possibility – a theory – of a bigger story that remains untold—until now.
Rumors have swirled of another mole in American intelligence, one perhaps more damaging than all the others combined. Perhaps the greatest traitor in American history, or perhaps just a Russian ruse to tear the CIA apart, or nothing more than a bogeyman: he is often referred to as the Fourth Man.
After the arrest of KGB spy Aldrich Ames, the CIA launched another investigation to make sure there wasn't another double agent in its ranks. Led by three of the CIA's best spy hunters, women who devoted their lives to counterintelligence, its existence was known only to a few. They began methodically investigating their own bosses and colleagues, turning up loose threads, suspicious activity, and intelligence from the CIA's best Russian asset. In the end, they came to a startling conclusion that, true or not, would shake U.S. intelligence to its core, setting the stage for a cat-and-mouse game.
Spies and moles may seem like bygone cold war history, but with Russia again a belligerent power, the skeletons America would rather keep hidden are emerging, and as Robert Baer shows in this book, they matter as much now as ever.
Speaker Robert Baer is one of the most accomplished officers in CIA history, is a bestselling author and intelligence analyst for CNN. Over several decades, he served everywhere from Iraq to New Delhi and was awarded the Career Intelligence Medal for his efforts. Baer is the author of four New York Times bestsellers, including his first book, See No Evil, the basis for the Academy Award-winning film Syriana. He is considered one of the world's foremost authorities on the Middle East and frequently appears on all major news outlets. Baer has contributed to TIME, Vanity Fair, The Wall Street Journal, and The Washington Post.
NOTE: The following disclaimer you must read before entering the event/Zoom call. Contact team@afioatlanta.com to obtain Zoom instructions to join event.
DISCLAIMER:
1. Out of respect for the privacy of our speakers and attendees, we are not allowing press personnel to attend this event, whether or not they attend in a personal or professional capacity. This is to ensure the confidentiality of our members, speakers, and attendees, and we thank you for your cooperation.
2. This event is strictly confidential, and all individuals in attendance are under strict instruction to not record, make publicly available, or submit with attribution any content or the identities of speaker(s) during this event.
3. By registering for, participating in, or attending this event, you agree to not make any recording or capturing of unauthorized audio or video of the virtual event including, but not limited to, confidential presentations, portions, visuals, imagery, conversations, and messaging.
4. The event host (AFIO Atlanta, and its officers), and keynote presenter(s), may designate areas or portions of the event where photo, video, or audio recording may be allowed.

Release of Liability
1. For events open to the public, whether virtual or otherwise, we cannot guarantee that the event will not be recorded or captured by any party attending or participating in the event. By registering for the event, you agree to release AFIO Atlanta from any liability, costs, fees, damages, or any financial obligation for any loss, damages or injuries that may be caused by the recording or capturing of any parts of the virtual event.
2. Requests for image credits, attribution, take down, more information or assistance: contact AFIO Atlanta at team@afioatlanta.com.
Mr. Paul Redmond, a senior CIA official mentioned in the book, has requested that the attached (PDF) disclaimer/public statement be read by participants before the event begins.
If you have any questions, contact us at team@afioatlanta.com, or you can contact me at this address.
We look forward to seeing you all at this event.
Social: Wed, October 12, 6:30 - 8:00pm at Iron Hill Brewery.
Questions, Suggestions? Contact Grant at grant@afioatlanta.com or Brian Hooper at brian@afioatlanta.com
Social: Wed, October 12, 6:30 - 8:00pm at Iron Hill Brewery.
Questions, Suggestions? Contact Grant at grant@afioatlanta.com or Brian Hooper at brian@afioatlanta.com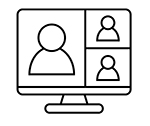 Thursday, 6 October 2022, 7pm CDT - Virtual - The San Antonio TX AFIO Chapter hears from Ric Prado, Senior CIA Operations Officer, author of "Black Ops"
This will be a very special San Antonio AFIO Chapter event. A live discussion with Ric Prado, author of "Black Ops, The Life of a CIA Shadow Warrior." Hosted by David Endris, SATX AFIO Chapter secretary.
Enrique "Ric" Prado is a paramilitary, counter-terrorism, and special/clandestine operations specialist, with a focus on international training operations and programs. Mr. Prado is a twenty-four-year veteran of the Central Intelligence Agency where he served as an Operations Officer in six overseas posts. He was Deputy Chief of Station and "Plank Owner" of the original Bin Ladin Task Force/Issues Station under Senior Analyst, Michael Scheuer, as well as Chief of Station in a hostile Muslim country. He also served as Chief of Operations in the CIA's Counterterrorist Center (CTC) during the September 11th attacks, where Mr. Prado helped coordinate CIA/CTC's special operations (SPECOPS) activities with the National Security Council and FBI, as well as with elite U.S. military representatives from Delta Force and SEAL-Team Six, then detailed to CTC/CIA. He retired as Senior Intel Service-2 (SIS-2, Major General equivalent at CIA). Advanced copies of the book can be ordered at https://www.ricprado.com/
Details about the October meeting will be sent out several days in advance to allow it to be forwarded or shared with other members in other chapters.
Questions? Need the links to virtually attend? Contact John Franklin, President, AFIO San Antonio Chapter, at satxafio@gmail.com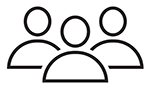 6 October 2022 (Thursday), 11:30am - 2pm PDT - San Francisco, CA - The AFIO Andre LeGallo Chapter hosts Lt. Col. Roger S. Dong discussing developments in the U.S., Taiwan and China relations.
Speaker: Roger Dong, Lt. Colonel (ret.), United States Air Force Date: Thursday, October 6, 2022
Roger S. Dong is a retired Air Force Lt. Colonel who served in counter-intelligence and human intelligence collection for 28 years throughout Asia. After retirement, he returned as a GS-14 serving as our Defense Attaché in Taiwan from 1995-1999. His interest in modern China continued after his retirement and he has lectured on the Belt and Road Initiative and President Xi Jinping and China and Africa in the past. He is one of the most highly decorated HUMINT officers in the nation recognized by the Secretary of Defense, Director of DIA and Director of CIA for his significant intelligence reporting.
Location: Basque Cultural Center, 599 Railroad Ave, South San Francisco, CA 94080.
11:30am no host cocktail; meeting and luncheon at noon.
RSVP and pre-registration is required. Eventbrite registration link here.
Reservation and pre-payment is required before September 30, 2022. The venue cannot accommodate walk-ins.
Please contact Mariko Kawaguchi, Board Secretary at afiosf@aol.com or Mariko Kawaguchi, c/o AFIO, P.O. Box 117578, Burlingame, CA 94011 for questions.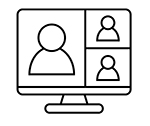 3 November 2022 - Virtual - The San Antonio AFIO Chapter on the Chinese Military and the CCP
The program will be on the Chinese military, which is an arm of the Chinese Communist Party. The Chinese military executes the policies and interests of the Communist Chinese Party. China has successfully begun an expansion of their military and has great potential to become militarily more powerful than the United States.
Questions or more information from John Franklin, Chapter President, 210-863-0430; satxafio@gmail.com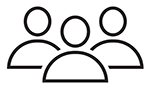 Friday, 4 November 2022, 10:30am - 2pm EDT - Tysons Corner, VA - "Spy Hunt: A Conversation with Paul Redmond and Colleagues" and "Reynolds on 'Need to Know'" - at this AFIO National In-Person Fall Luncheon
A Special AFIO National In-Person Fall Event on Friday, 4 November 2022 - Tysons-McLean, VA - 11 a.m. to 2 p.m. Spy Hunt: A Conversation with Paul Redmond and Colleagues
Panelists/Co-Presenters: Paul Redmond, Lucinda (Cindy) Webb, Michael Sulick, and other senior intelligence and counterintelligence experts TBA
All named panelists confirmed MORNING PANEL runs 11 a.m. - Noon. Paul Redmond served 34 years in CIA's Clandestine Service; Lucinda (Cindy) Webb is a former CIA SIS Officer with 32 years of service which included five years as CIA's Chief of Counterintelligence and Associate Deputy Director for Operations - Counterintelligence; and Dr. Michael J. Sulick is a retired intelligence operations officer who worked for the CIA for 28-years. He served as Chief of CIA counterintelligence from 2002 to 2004 and as Director of the National Clandestine Service. More speaker details on registration site.
NOTE: The morning speakers and panel presentations are OFF THE RECORD.
No recordings, tweets, blogposts, articles, or interviews based on these presentations or the Q&A that follows are permitted.
Afternoon speaker: Nicholas Reynolds - CIA Historian/Author - discussing his just released Need to Know: World War II and the Rise of American Intelligence.

Timing: Check-in and badge pickup for Registered Attendees begins at 10:30 a.m. NO registrations or walk-ins at hotel.
Co-presentations by Paul Redmond, Cindy Webb, Michael Sulick, and others begin at 11:00 a.m.; Lunch is served from noon-1:00 p.m.; Nicholas Reynolds is scheduled for 1:00 p.m.; event ends at 2:00 p.m.
Space is limited. Preregistration closes at 5:00 p.m. on 31 October 2022.

Cancellation Schedule:  AFIO must commit to the hotel facilities and therefore, regrets it must charge a cancellation fee.  100% refund until 27 October.  No refunds or cancellations after midnight 27 October.  You will receive a donation receipt for fees forfeited.  A donor statement will be sent showing that you made a "gift to AFIO" in such instances.  Gifts to AFIO are tax-deductible.
All attendees must be members of AFIO or accompanied by a member of AFIO.  If you would like to learn more about becoming a member, please visit our website, www.afio.com.  If you have any questions regarding membership, please contact our office at 703-790-0320 or email us at afio@afio.com.

Register here while space remains.
Luncheon prices are $55 for Members; $70 for nonmember guests and all Subscribers.
Location: DoubleTree by Hilton Hotel, McLean-Tysons, VA Address 1960 Chain Bridge Rd McLean, VA 22102. Though we do not provide special overnight room rates, if you wish to make room reservations at the hotel, do so here.
Questions regarding the event? Email events@afio.com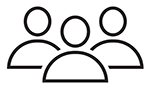 Saturday, 5 November 2022, Noon EDT - AFIO N Florida Chapter Luncheon features Bill Dayhoff, Former FBI
The North Florida Chapter AFIO will be hosting our next meeting on Saturday November 5th. Our guest speaker will be Mr. Bill Dayhoff, retired FBI, discussing the past and present roles of the FBI. We will be meeting at the Bonefish Grill Mandarin, 10950 San Jose Blvd, Jacksonville, FL 32223, beginning at Noon.
Schedule: 11:30-12:05 Social Time; 12:05-12:10 Call to Order, Pledge Of Allegiance, Invocation; 12:10-12:20 Intro of guests & new members; 12:20-1:00 Luncheon; 1:00-1:15 Post-lunch break; 1:15-2:00* Speaker - Bill Dayhoff; 2-3* Lightning Round
Any questions, please contact Ken Meyer, Secretary, kmeyer12@bellsouth.net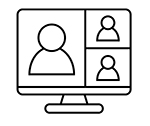 Wednesday, 9 November 2022 (tentatively), 9 at 6:30pm EST - Zoom - Neil Couch, State Department, speaks about Russia and China's Nuclear Nonproliferation Efforts at this AFIO Atlanta Event
Mr. Neil Couch, U.S. Department of State (current) will speak about contemporary diplomatic and military issues surrounding Russia and China's nuclear nonproliferation efforts. More forthcoming.
Speaker: Mr. Couch currently serves as the Director of the Office of Verification, Planning, and Outreach (VPO). The Office of VPO serves as the verification and strategic planning unit of the The Bureau of Arms Control, Verification and Compliance (AVC). VPO identifies solutions to the arms control challenges of today and tomorrow, and leads external engagement with the non-governmental community, Congress, members of the media, and the general public. VPO also manages the Secretary of State's International Security Advisory Board (ISAB) and the Key Verification Assets Fund. Deputy Director, Office of Strategic Stability and Deterrence. Prior to this appointment, he served as the Deputy Director for the Office of Strategic Stability and Deterrence, as well as the U.S. Chairman of the Conforming Group on the New START Treaty delegation. In this role, Mr. Couch manages the interagency treaty implementation process for U.S. Government decisions and correspondence relating to the New START Treaty and the Intermediate-Range Nuclear Forces (INF) Treaty. He also served as the U.S. Head of Delegation to the International Partnership for Nuclear Disarmament Verification.
Social: TBD.
Questions, Suggestions? Contact Grant at grant@afioatlanta.com or Brian Hooper at brian@afioatlanta.com
Saturday, 12 November 2022, 11:30 am EDT - Indialantic FL - AFIO Florida Satellite Chapter Luncheon features Capt Jason Schneider discussing "The Role of NOTU in Supporting Navy Fleet Ballistic Missile Development."
At this in-person luncheon event, the AFIO Florida Satellite Chapter hosts Captain Jason J. Schneider, commanding officer of the Naval Ordnance Test Unit (NOTU) at Cape Canaveral, Florida, who will discuss the role of NOTU in supporting Navy Fleet Ballistic Missile Development.
Location: The Doubletree Hotel, 1665 N. Route A1A, Indiatlantic/Melbourne, FL 32903. Location here.
A sit down lunch will be followed by Captain Schneider's presentation. Cost is $35.00 per person.
Inquiries or reservations to Larry Sanford, President, AFIO FSC, at afiofloridasatellitechapter@gmail.com.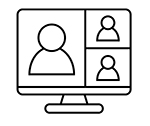 1 Dec 2022 - Virtual - The San Antonio AFIO Chapter program features Video on China's Oil and Gas Silk Road Initiative
The program will be a very current educational video on China's Oil and Gas "problem." The program covers China's motives for the Silk Road initiative, expansion into the South China Sea and development of overseas installations.
Questions or more information from John Franklin, Chapter President, 210-863-0430; satxafio@gmail.com.
---
Other Upcoming Events from Advertisers, Corporate Sponsors, and Others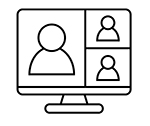 Thursday, 29 September 2022, noon-1 pm – Washington, DC – Virtual Spy Chat with Chris Costa with David Marlowe – Virtual International Spy Museum Program
Join us for an online discussion of the latest intelligence, national security, and terrorism issues in the news. Spy Museum Executive Director Chris Costa, a former intelligence officer of 34 years, will be joined by David Marlowe, CIA Deputy Director of Operations. Marlowe is a veteran intelligence officer who became Deputy Director in June 2021. He has served with the CIA for over 30 years. He has previously been the senior officer directing operations in the Counterterrorism Center. Marlowe has served overseas as the senior CIA station chief in undisclosed locations that are acknowledged by the CIA to be "several of the largest and most complex environments, including war zones." Marlowe was recently the Assistant Director of CIA for the Near East Mission Center, which combines operations officers, intelligence analysts, and other specialists to focus on the Middle East. More information about this event here: www.spymuseum.org.
Sunday, 2 October 2022, 10-4pm – Washington, DC – Educator Day Out – In Person International Spy Museum Program
YOUR MISSION: Uncover the secret history of history and discover new and exciting resources to enrich your students' learning! During this open-house event, teachers can: explore SPY's exhibits with free Museum admission for current K-12 teachers (with teacher ID); participate in SPY's hands-on student workshops (including Forensics, Operation Code Cracker, Spy School 101, Red White and Spy, and Cuban Missile Crisis); meet with SPY's education team; plan your students' next in-person or virtual field trip to SPY; browse SPY's free curriculum and classroom activities; view artifacts from the SPY vault; and utilize a special discount at the SPY Store. This event is open to current K-12 classroom and resource teachers only. Advance registration required. Registration closes at 11:59pm ET on September 30. Walk-up tickets will not be available. This program is generously supported by Booz Allen Hamilton. Event information at www.spymuseum.org
Sunday, 9 October 2022, 2 - 3:30 pm EDT - Online - The Last Casualty of the Cold War - Program by The Cold War Museum
Gathering intelligence can be a very dangerous business. Some people give their lives to keep the rest of us safe. Here's one of them.
On March 24, 1985, a Soviet sentry shot and killed US Army Major Art Nicholson at a Soviet training site in East Germany. Major Nicholson was a member of the US Military Liaison Mission accredited to the Commander-in-Chief of the Group Soviet Forces Germany and was performing an authorized function in accordance with a 1947 US-Soviet agreement intended to preclude mistaking military training exercises as preparations for an attack.
The killing of Major Nicholson precipitated a military-political confrontation that drew international attention and involved the Commander-in-Chief, US Army Europe (CINCUSAREUR); the Secretaries of both Defense and State; and President Reagan. USAREUR created a Crisis Action Team (CAT) to help CINCUSAREUR and his staff as they sought to resolve the crisis in a just way while continuing operation of the Military Liaison Mission in a safe way.
Major Dewey Browder was a member of the CAT. He will address the "Nicholson Incident" based on personal involvement and the declassified after-action report.
Dewey Browder (PhD Louisiana State U., 1987) is Professor Emeritus of History at Austin Peay State University in Clarksville, TN. He is a retired US Army LTC and former Associate Professor of European History at USMA, West Point (1988-1992).
Cost: $20, 100% of which is a contribution to the Cold War Museum.
Register here
Questions? Call or email Jason Hall, 703-283-4124 (cell), jason@coldwar.org
Thursday, 13 October 2022, 7-8:30pm – Washington, DC – Educator Professional Development Webinar: 13 Days in October…The Cuban Missile Crisis – Virtual International Spy Museum Program
To mark the 60th anniversary of the Cuban Missile Crisis, the International Spy Museum is pleased to offer an exclusive 90-minute professional development webinar for middle and high school teachers. Join SPY educators for this interactive webinar on how to combine declassified primary documents, role playing, and intelligence analysis to engage students in the study of this critical historical event. In addition, teachers will hear from presidential historian and co-author of the prize-winning book One Hell of a Gamble: Khrushchev, Castro, and Kennedy, 1958-1964, Timothy Naftali, and Spy Museum Historian Dr. Andrew Hammond as they discuss the significance of this case study and how intelligence successes can shape the course of history. Prior to the start of this webinar, teachers will receive via email a specially curated packet of primary documents and resources provided by the International Spy Museum and the John F. Kennedy Presidential Library and Museum. Support for this program has been provided by a generous grant from the Pritzker Military Foundation, on behalf of the Pritzker Military Museum & Library. Event information at www.spymuseum.org.
Friday, 14 October 2022, Noon-1pm – Washington, DC – Prisoners of the Castle with Ben Macintyre – Virtual International Spy Museum Program
For his new book, Prisoners of the Castle: An Epic Story of Survival and Escape from Colditz, the Nazis' Fortress Prison, Ben Macintyre shines a light on an unforgettable group of men who occupied the infamous Nazi prisoner of war camp—and their incredible attempts to escape their captors. Macintyre will be joined in conversation by Spy Museum Advisory Board Member Phil Froom, author of Evasion and Escape Devices Produced by MI9, MIS-X, and SOE in World War II, and Spy Museum Curator of Special Projects Dr. Alexis Albion. They'll discuss the never-before-seen material Macintyre uncovered, his insights into the psychology of individuals at war, as well as the indomitability of the human spirit in the face of even the greatest odds. Following their discussion, you'll be able to ask questions via our online platform. Event information at www.spymuseum.org.
Sunday, 23 October 2022, 5-8pm – Washington, DC – NEW! Access to SPY: Opening Our Doors to Autistic Adults – In Person International Spy Museum Program
The International Spy Museum is pleased to offer its first sensory friendly program designed exclusively for adults (18 years and up) and their friends and family. On this special night, the Museum will host a private social hour for adults with sensory differences and their friends and/or family followed by exclusive access to the exhibits. Guests are welcome to come for all or some of the event. During social hour (5-6pm), guests will enjoy light food and refreshments and the opportunity to meet a former spy. At 6pm, the event will move to the exhibits, where guests can explore the Museum with less noise, fewer people, and a designated quiet room. Guests will also have the opportunity to participate in a scavenger hunt to win various prizes! While this Access to SPY program is geared towards autistic adults, we welcome all adults with sensory processing differences and their friends/family to attend this event (ages 18+). Program is free of charge but requires advanced registration. Event information at www.spymuseum.org.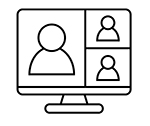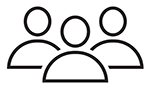 25 October 2022 - Annapolis, MD - Hybrid: In-Person and Virtual - "The Russia China Partnership" - US Naval Institute and US Naval Academy Conference
Join us in person or virtually for this timely and important discussion of great power competition and the influences and factors that are shaping the Russian and Chinese worldview.
Panels of scholars and experts will discuss: • The global impact of Russia's invasion of Ukraine; • Efforts by the People's Republic of China and Russia to work together to displace the United States economically and militarily, as well as undercut its leadership role in world institutions; • Russia and the PRC's attempts to become the world's superpowers; and • A look at Russia and the PRC's past and current use of military power and economic warfare to achieve their goals.
Panel #1 – Russia and China's Gambit to Reset the World Order – Moderator: Kori Schake, Ph.D., Senior Fellow and Director of Foreign and Defense Policy Studies, AEI (Confirmed); o Elbridge Colby, Cofounder and Principal, The Marathon Initiative (Confirmed); o ADM Harry B. Harris Jr., USN (Ret.), Former Commander, U.S. Pacific Command; Former Ambassador to the Republic of South Korea (2018 – 21) (Confirmed); o Michael Kofman, Director, Russia Studies Program, CNA Corporation (Confirmed); o Sarah C. M. Paine, Ph.D., William S. Sims University Professor, U.S. Naval War College (Confirmed).
Panel #2 – What's Next for the Russia-China Relationship: Implications for the United States and the World – Moderator: Rozlyn Engel, Ph.D., Distinguished Visiting Professor, Economics Department, U.S. Naval Academy (Confirmed); o Graham T. Allison, Ph.D., Douglas Dillon Professor of Government, Harvard University (Invited); o Lyle Goldstein, Ph.D., Visiting Professor of International and Public Affairs, Watson Institute for International and Public Affairs, Brown University (Confirmed); o The Honorable Jon M. Huntsman Jr., Vice Chair, Policy, Ford Motor Company; Former Ambassador to Russia (2017-19); Former Ambassador to China (2009-11) (Invited); o Angela E. Stent, Ph.D., Senior Advisor, Center for Eurasian, Russian, and East European Studies, Georgetown School of Foreign Service; Senior Non-Resident Fellow at Brookings Institution (Confirmed); o The Honorable Randall G. Schriver, Chairman of the Board, Project 2049 Institute; Partner, Pacific Solutions LLC; Former Assistant Secretary of Defense for Indo-Pacific Security Affairs (2018 - 19) (Confirmed).
More information about our speakers can be found here.
Sign up today, space is limited!
Thursday, 27 October 2022, Noon-1pm – Washington, DC – Virtual Spy Chat with Chris Costa with Carol Rollie Flynn – Virtual International Spy Museum Program
Join us for an online discussion of the latest intelligence, national security, and terrorism issues in the news. Spy Museum Executive Director Chris Costa, a former intelligence officer of 34 years, will be joined by Carol Rollie Flynn, president of the Foreign Policy Research Institute. A 30-year veteran of the Central Intelligence Agency (CIA), Flynn held senior executive positions there including Director of CIA's Leadership Academy, Director of the Office of Foreign Intelligence Relationships, Associate Deputy Director of the National Counterterrorism Center, Executive Director of the CIA Counterterrorism Center, and Chief of Station in major posts in Southeast Asia and Latin America. She has extensive experience in overseas intelligence operations, security, and counterintelligence. Flynn is also an adjunct Professor at Georgetown University's School of Foreign Service/Security Studies Program where she has co-directed the National Security Critical Issue Task Force (NSCITF). She has also taught at the Fordham University Graduate School of Business and previously served as adjunct staff at Rand Corporation. She serves on the Advisory Board of the International Spy Museum and is a member of the Council on Foreign Relations. Event information at www.spymuseum.org.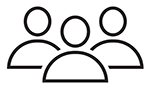 Thursday, 27 October 2022, 4:30 - 6:30 pm EDT - Hanover, MD - Cocktails and Codebreakers Event
Please join the National Cryptologic Foundation (NCF) and the Intelligence and National Security Alliance (INSA) for Cocktails and Codebreakers, a celebration of women in codebreaking.
Pay tribute to the rich history of trailblazing women in cryptology, to include recognizing the United States Postal Service's launch of a Women Cryptologists of WWII stamp.
Fireside Chat: Ms. Jen Easterly, Director, Cybersecurity and Infrastructure Security Agency (CISA) with Mr. Greg Myre, NPR National Security Correspondent, as moderator.
Special Guest Speaker: Mr. Bill Nye will speak about his mother who was a WWII cryptologist with the WAVES.
Where: The Hotel at Arundel Preserve: 7795 Arundel Mills Blvd, Hanover, MD 21076. Google map link for driving directions and location.
More info here
Register here
Questions to R. Diamond at rdiamond@cryptologicfoundation.org
19 - 28 March 2023 - Washington DC to Europe and back - Gary Powers' 10-Day Cold War Espionage Tour
Join author and historian Gary Powers Jr. on this unforgettable 10-day tour of Cold War and Espionage related sites throughout Germany and the Czech Republic
Day 1: Departure from the USA; Day 2: Arrival Berlin; Day 3: Berlin - Potsdam - Berlin; Day 4: Berlin; Day 5: Berlin – Leipzig – Dresden; Day 6: Dresden – Prague – Pilsen; Day 7: Pilsen – Míšov – Pilsen; Day 8: Pilsen – Rozvadov – Nuremberg – Stuttgart; Day 9: Stuttgart – Sinsheim – Speyer – Frankfurt; Day 10: Departure for the USA.
Included Visits: Berlin Wall Memorial • Checkpoint Charlie Museum • German Spy Museum • Military History Museum Gatow • Glienicke Bridge • Hohenschönhausen Memorial • Berlin Stasi Museum • Allied Museum on Clay Allee • Museum in Der Runde Ecke • Leipzig Forum of Contemporary History Museum • Dresden's Military History Museum • Bautzner Strasse Dresden Memorial • KGB Museum • Prague Museum of Communism • Vitkov Hill Nuclear Bunker • Pilsner Urquell Brewery • Atom Museum • Iron Curtain Museum • Nuremberg Trials Memorial • Stuttgart Cold War Bunker • Sinsheim Technik Museum • Speyer Museum of Technology.
Tour Name: Gary Powers' Cold War Espionage Tour - view tour; Group Name: Garypowers.Com Tours; Departure City: Washington, DC; Tour Departure Date: March 19, 2023; Tour Return Date: March 28, 2023.
Tour Price: $3,950.00 (deduct $950 for land only tour) per person, assumes 2-person registration.
For full description of the activities and accommodations on each of those dates and locations, explore full information about the tour here or Call 1.800.323.4466.
To enroll now for this 2023 once in a lifetime tour, do so here.
ALSO See: "Enemy Territory: The Story of American CIA U-2 Pilot Francis Gary Powers" - A Graphic Novel by Francis Gary Powers Jr. and Walter Pfenninger.
---
ITEMS FOR SALE AT AFIO FOR MEMBERS...including NEW ALL-BLACK SHORT-SLEEVED POLO SHIRT
Now available: Black short-sleeved polo shirts with Embroidered AFIO logo
Show your support for AFIO with our new Black Short-sleeve Polo Shirts. Shirts are shrink and wrinkle resistant of fine cotton with a soft, "well-worn, comfy" yet substantial feel. They feature a detailed embroidered AFIO seal. Get a shirt for yourself and consider as gifts for colleagues, family, and friends. Only $50 each including shipping.
Sizes for (M) men, only; Small, Medium, Large, XL, XXL, and XXXL. $50 per shirt.
You may pay by check or credit card. Complete your order online here or mail an order along with payment to: AFIO, 7600 Leesburg Pike, Ste 470 East, Falls Church, VA 22043-2004. Phone orders at 703-790-0320. Questions? Contact Annette at: annettej@afio.com.
PopSocket for cellphones or tablets
Show your support to AFIO while enjoying the convenience offered by our AFIO Logo PopSocket. The PopSocket is most commonly used as a stand and as a grip for your mobile phone or tablet; handy for taking selfies, watching videos, and for texting. The PopSocket looks like a small button or sticker which, when closed, sticks flat to your mobile device. However, its accordion-like design enables it to pop open for use. The benefits of using a PopSocket make it a must-have accessory for your mobile phone or tablet. It also aids in keeping your phone from slipping off your hand during use, falling, or breaking.
Price: $15. Order this and other store items online here.
---
Caps - Dark Navy with Navy AFIO Logo
An authentic silhouette with the comfort of an unstructured, adjustable fit. Fabric: 100% cotton. Unstructured. Fabric strap closure with adjustable D-clip. Price: $30. Order this and other store items online here.
---
Duffel Bags - Royal Blue and Black with Full Color AFIO Logo This duffel has it all when it comes to value, style and organization.
600 denier polyester canvas with polyester double contrast; D-shaped zippered entry for easy access. Front pocket with hook and loop closure. End mesh pocket Easy-access end pockets. Four durable, protective feet and built-in bottom board for added strength. Web handles with padded grip. Detachable, adjustable shoulder strap.
Dimensions: 11"h x 19.75"w x 9.75"d; Approx. 2,118 cubic inches
Price: $50. Order this and other store items online here.
---
AFIO Mug with color glazed logo. Made in America. Sturdy enough to sit on desk to hold pens, cards, paperclips, and candy.
This handsome large, heavy USA-made ceramic mug is dishwasher-safe with a glazed seal. $35 per mug includes shipping. Order this and other store items online here.
---
Guide to the Study of Intelligence and When Intelligence Made a Difference
"AFIO's Guide to the Study of Intelligence" has sold out in hard-copy.
However, it is available in digital form in its entirety on the AFIO website here.

Also available on the website here are the individual articles of AFIO's history project "When Intelligence Made a Difference" that have been published to date in The Intelligencer journal. More articles will be forthcoming in future editions.
---
Disclaimers and Removal Instructions
Weekly Intelligence Notes (WINs) are commentaries on Intelligence and related national security matters, based on open media sources, selected, interpreted, edited and produced for non-profit educational uses by members and WIN subscribers.
REMOVAL INSTRUCTIONS: We do not wish to add clutter to inboxes. To discontinue receiving the WINs:
a) IF YOU ARE A MEMBER - click here: UNSUBSCRIBE and supply your full name and email address where you receive the WINs. Click SEND, you will be removed from list. If this link doesn't open a blank email, create one on your own and send to afio@afio.com with the words: REMOVE FROM WINs as the subject, and provide your full name and email address where you are currently receiving them.
b) IF YOU ARE NOT A MEMBER, and you received this message, someone forwarded this newsletter to you [contrary to AFIO policies]. Forward to afio@afio.com the entire WIN or message you received and we will remove the sender from our membership and distribution lists. The problem will be solved for both of us.
CONTENTS of this WIN [HTML version recipients - Click title to jump to story or section, Click Article Title to return to Contents. This feature does not work for Plaintext Edition or for some AOL recipients]. If you wish to change to HTML format, let us know at afio@afio.com. The HTML feature also does not work for those who access their e-mail using web mail...however NON-HTML recipients may view the latest edition each week in HTML at this link: https://www.afio.com/pages/currentwin.htm
---
WINs are protected by copyright laws and intellectual property laws, and may not be reproduced or re-sent without specific permission from the Producer. Opinions expressed in the WINs are solely those of the editor's or author's listed with each article. Notices in the WINs about non-AFIO events do not constitute endorsement or recommendation by AFIO. AFIO Members Support the AFIO Mission - sponsor new members! CHECK THE AFIO WEBSITE at www.afio.com for back issues of the WINs, information about AFIO, conference agenda and registrations materials, and membership applications and much more!
(c) 1998 thru 2022. NOTE NEW ADDRESS: AFIO, 7600 Leesburg Pike, Suite 470 East, Falls Church, VA 22043-2004. Voice: (703) 790-0320; Fax: (703) 991-1278; Email: afio@afio.com
---
About AFIO | Membership Renewal | Change of Address | Upcoming Events | Chapter Locations | Corporate/Institutional Memberships | Careers in Intelligence Booklet | Guide to the Study of Intelligence | Intelligencer Journal | Weekly Intelligence Notes | To Make A Donation | AFIO Store | Member-Only Section | Code of Ethics | Home Page
Click here to return to top.
---