---
From 'lunar intelligence' to orbital waystations, the US needs to keep the moon on the mind - Breaking Defense, 07 Nov 22
The second moon race is on, and the US needs better eyes in the sky and coordination on the ground, writes Mike Rogers Center for Intelligence and Global Affairs Director Joshua Huminski. Once firmly stuck in the realm of science fiction, the idea of moon bases and manned missions to Mars is closer than ever before. In this op-ed, national security expert Joshua Huminski says the US needs to turn its attention back to the Earth's lunar sibling before America's rivals lace of up their own moon boots. (Full article here.)
Greece's spyware scandal expands further - Politico, 05 Nov 22
Greece's ever-expanding spyware scandal got another twist on Saturday with the publication of a long list of names of state officials, journalists and businesspeople targeted with malicious software. According to Greek newspaper Documento, some 33 people have been found to have traces of the illegal spyware Predator on their devices, including several members of the Cabinet of the conservative New Democracy government and members of their families, politicians in the main opposition Syriza party, journalists and businesspeople mainly from the media sector. It is not clear whether all the people allegedly targeted have indeed clicked on the malicious link, effectively having their devices to be eventually infected. Most of the officials contacted by the newspaper said they were not aware that they were targeted or wouldn't comment. (Full article here.)
Former top intelligence officer murdered in Mysuru, CCTV shows car mowing him down - The News Minute, 06 Nov 22
An eighty-three-year-old former Intelligence Bureau (IB) officer was discovered dead on November 4, in Mysuru's Manasa Gangothri campus while he was taking his routine evening walk. RN Kulkarni's death was initially thought to be the result of a car accident. But CCTV footage obtained by the police has pointed to premeditated murder. RN Kulkarni was a retired officer of the Intelligence Bureau and had also worked with the Research and Analytics Wing (RAW) of Government of India. (Full article here.)
Rwanda Fed False Intelligence to U.S. and Interpol As It Pursued Political Dissidents Abroad - OCCRP, 04 Nov 22
A classified FBI report obtained by OCCRP confirms that U.S. law enforcement has long known of Rwandan intelligence operations against civilians on U.S. soil, including the targeting of a U.S. permanent resident, as early as 2011. The report also reveals the U.S. government knew as early as 2015 that agents of the Rwandan government had repeatedly attempted to mislead and co-opt U.S. law enforcement to target critics. (Full article here.)
Science Fiction Got Surveillance All Wrong - The Atlantic, 04 Nov 22
As a journalist contacting sources incarcerated in Pennsylvania state prisons, I must send letters to a warehouse hundreds of miles away in Florida, where they're digitized and kept indefinitely by a company called Smart Communications—it's never clear how many people read them. Smart Communications earns millions of dollars from prisons and jails across the country each year, highlighting a bizarre contradiction in how the United States thinks of privacy: There are some people whose surveillance we hardly ever think about. And the literature we reach for to understand government scrutiny rarely takes them into account. Revelations that the National Security Agency was reading troves of Americans' communications prompted outraged allusions to George Orwell's 1984. But despite how frequently the book is deployed to explain our reality, it isn't that apt: The novel's "Party" is totalizing, affecting everyone, the author Noah Berlatsky argues, and that's not how surveillance functions in the United States. The so-called right to privacy, so often violated these days, has always been a luxury good, Sarah E. Igo writes in her review of Seek and Hide, Amy Gajda's history of privacy in American law. And in On the Run, Alice Goffman documents how the burden of police monitoring weighs most heavily on poor communities of color, shaping how some men live their lives. (Full article here.)
New Swedish SIGINT ship starts sea trials - Janes, 04 Nov 22
Sweden's new signals intelligence (SIGINT) vessel, the future HSwMS Artemis (A 202), has started sea trials from Saab Kockums' shipyard in Karlskrona. Saab was awarded a contract to design and build the new SIGINT ship by the Swedish Defense Materiel Administration (FMV) in 2017. It is intended to replace the Royal Swedish Navy's (RSwN's) intelligence-gathering vessel, HSwMS Orion (A 201), which was built in the early 1980s. (Full article here.)
Ex-KGB sleeper agent on Russia's nuclear threats: 'Putin is not a suicide bomber' - Business Insider, 04 Nov 22
Russian President Vladimir Putin has made repeated nuclear threats since he ordered the Ukraine invasion, sparking backlash and concerns across the world. Putin could even decide to attack Ukraine with a tactical nuclear weapon if he gets desperate enough, Western governments and top Russia analysts have warned. But a former KGB agent is throwing cold water on the worries that Putin — a KGB officer during the Cold War who is now extremely powerful and reportedly a multibillionaire — would use such a devastating weapon. "During the Cold War, it was pretty tense and we got pretty close to nuclear war a couple of times. But the Soviet leaders were not suicidal. They didn't wanna die. This was guaranteed mutual destruction. Vladimir Putin is not a suicide bomber. Vladimir Putin wants to live," Jack Barsky, who served as an undercover agent in the US for the KGB during the last decade of the Cold War, told Insider. (Full article here.)
See also: Putin's time in the KGB taught him 'how to lie' and to think like a terrorist, ex-spies say - Business Insider, 05 Nov 22
What You Need to Know About Iran's Surveillance Tech - Scientific American, 04 Nov 22
This is 60-Second Science. I'm Tulika Bose. Iranians have been fiercely and relentlessly protesting against their government. This was sparked by the death of a 22-year old Kurdish woman named Mahsa Amini who died in the custody of the country's "morality police." The demonstrations have been led by young women, who refused to accept restrictive laws like hijab requirements, but authorities have been cracking down with violence, arrests, and with surveillance. I'm here with Sophie Bushwick, our tech editor at Scientific American. Sophie interviewed Amir Rashidi, who is the director of digital rights and security at Miaan Group, an Austin, Texas based advocacy organization working to improve human rights in Iran. (Full article here.)
See also: Iran uses spyware to track and control citizens' phones at protests - leaked documents - Middle East Monitor, 03 Nov 22
NSA Watchdog Concluded One Analyst's Surveillance Project Went Too Far - Bloomberg, 01 Nov 22
An "experienced" analyst working at the National Security Agency developed a surveillance project about a decade ago that resulted in the unauthorized targeting and collection of private communications of people or organizations in the US, newly unearthed documents show. An investigation into the matter, which hasn't been previously reported, found that the analyst "acted with reckless disregard" and violated numerous rules and possibly the law, according to a 2016 report by the NSA's Office of Inspector General. The agency released the report in response to a Freedom of Information Act lawsuit. (Full article here.)
NCSC Reveals the Newest Exhibit in its Digital Wall of Spies - ODNI, 27 Oct 22
A new digital exhibit unveiled today by the National Counterintelligence and Security Center (NCSC) highlights a lesser-known aspect of World War I (WWI) – the sabotage and espionage campaign carried out in the United States by Imperial Germany. The "Evolution of Espionage in America" exhibit spotlights this secret war on the American home front, which began long before the United States entered WWI. The exhibit features some of the more audacious attacks in the United States by German and German-American saboteurs during WWI. The sabotage campaign, often directed from the German Embassy in Washington, D.C., targeted hundreds of munitions factories and depots in America, as well as munitions-carrying ships that provided arms to the Allied Powers, with much of the activity occurring in the New York City area. (Full article here.)
US Military Could Soon Replace Spy Satellites With Solar-powered Planes - Tech Times, 03 Nov 22
How can the government use these spy planes when companies are already planning to fill the sky with their own satellite systems? SpaceX, in particular, has recently launched a number of satellites into orbit, with plans to launch hundreds more in the future. USCENTCOM, a body that oversees and facilitates military operations and activities with allies and partners to enhance regional security, has recently come to light some gaps in military spy plane tech. Based on a recent press release, the agency must reevaluate and reinvent its approach to airborne intelligence, surveillance, and reconnaissance due to regional threats, rapid technological change, and resource competition in the USCENTCOM area of responsibility. The US Central Command then held an event with the goal of "enhance[ing] the culture of innovation," identifying and accelerating warfighter capabilities, raising awareness, and encouraging understanding of a variety of innovative and emerging technologies, including cutting-edge ISR technology. (Full article here.)
See USCENTCOM press release: here.
NSA Celebrates 70 Years of Cryptologic Excellence - Homeland Security Today, 04 Nov 22
Today, the National Security Agency (NSA) celebrates 70 years of service to the Nation. NSA's history is shaped by our role in protecting the Nation and our allies from adversaries, and our mission support to the warfighter on land, sea, air, space, and cyberspace. In 1952, then-President Harry Truman issued a Department of Defense (DOD) directive establishing the NSA after recognizing an imperative need to continue U.S. cryptologic efforts that had led to breaking German and Japanese codes in World War II, success against the German U-Boat threat in the North Atlantic, and victory in the Battle of Midway in the Pacific. The creation of NSA allowed the DOD to consolidate cryptologic support to military operations and to meet challenges that the Nation would face in the future. (Full article here.)
A spy in the family: 'I was 18 when I found out my father was a double agent' - iNews, 02 Nov 22
Ieva Lešinska always knew her father had an unusual job. He was constantly abroad, always sending gifts. He worked as an agent for the KGB, her mother told her. He was also a high-ranking official in the Communist Party in Latvia, then part of the USSR. He was well liked. He was successful. Then one day in 1978, when Lešinska was 18, her father invited her to visit New York, where he was staying with her stepmother. After being granted official permission by Moscow, she left for the West. It was the first time she had ever left the Soviet Union and once she arrived, she was a bit disappointed. "New York was full of potholes at that time," she laughs. "It was known as being quite a scary place back then." Lešinska was surprised to be staying in a luxurious hotel with her father and stepmother, which cost $300 (£260) a night, a hugely extravagant amount at the time. She didn't understand how her father could afford such an expensive hotel when they barely had enough money to buy souvenirs. (Full article here.)
TikTok Has Been Hiring Former CIA, FBI And NSA Officers - Newsy, 01 Nov 22
The U.S. intelligence community sees China as its top threat. But Americans who have left intelligence agencies are getting jobs at TikTok, which is owned by Chinese company ByteDance. Larry Pfeiffer is the former chief of staff for the Central Intelligence Agency. "I was definitely concerned or maybe borderline alarmed," said Pfeiffer. Newsy showed Pfeiffer how we found at least three former CIA officers who later went to work at TikTok. At least another three former longtime FBI employees, a crisis management unit chief and supervisory special agents also went to TikTok. There's plenty more in public view. A government website confirmed that an NSA target analyst "landed a job at TikTok." (Full article here.)
FBI, CIA, NSA ... BYU? - Deseret, 01 Nov 22
Members of The Church of Jesus Christ of Latter-day Saints have long been rumored to be special targets for recruitment in government intelligence and security agencies. In 1971, a Ramparts magazine article claimed that Latter-day Saints "provid(ed) both the CIA and FBI with some of their best men." A 1981 Associated Press news story reported, "the CIA does some of its most successful recruiting in predominantly LDS Utah." A 2015 Atlas Obscura article headlined "Why Mormons Make Great FBI Recruits" notes that "agencies like the Department of Homeland Security, the FBI and the CIA ... see Mormons as particularly desirable recruits and have a reputation for hiring a disproportionate number of people who belong to the church." The 2017 book "The FBI and Religion" dedicates a full chapter to the connection, calling church members "a natural recruiting ground for agents." And Tracy Walder, a former CIA officer and FBI special agent and author of "The Unexpected Spy," told me the rumor was so common internally that by the time she worked for the government, it had become, "a running joke that Mormons are what the agency wanted in their recruitment." (Full article here.)
Australia's outgoing spy chief has known the world's secrets for five years. These are his fears for the future - ABC Australia, 03 Nov 22
Australia's foreign intelligence chief says that there should be no automatic assumption that Australia would join the United States in any war with China over Taiwan. The director-general of the Australian Secret Intelligence Service (ASIS), Paul Symon, said that any such decision would need to be made in light of Australia's national interest. Mr Symon was speaking to the ABC in a rare interview to mark his imminent retirement. His five-year term concludes shortly. Foreign Minister Penny Wong is expected to announce a new head of ASIS within the next two weeks — one of the most important appointments that she will make. ASIS is the equivalent of Britain's MI6 and the United States' Central Intelligence Agency (CIA). Its primary function is to recruit well-placed sources in foreign countries who are able to pass on information relevant to Australia's interests — to use Mr Symon's words, sources as close as possible to "the locus of power". (Full article here.)
Listen to a separate interview: ASIS Director-General Paul Symon AO in conversation - The National Security Podcast, 02 Nov 22
---
The Aims and Impact of Chinese Foreign Development: Brad Parks - interview by Former Acting D/CIA Mike Morell


Intelligence Matters: A CBS News national security podcast hosted by former CIA Acting Director and CBS News national security contributor Michael Morell.
01 Nov | The Aims and Impact of Chinese Foreign Development: Brad Parks
This week on Intelligence Matters, Michael Morell speaks with former senior CIA China analyst Chris Johnson, now President and CEO of the China Strategies Group, to discuss Xi cementing his power at the Communist Party congress, the line-up of the all-powerful Politburo, and what it means for the state of play of U.S.-China relations. Morell and Johnson discuss the implications on foreign policy of the new Politburo and the keeping of China's foreign minister.
Past episodes:

25 Oct | Implications of Xi Jinping's Hold on Power: Former Senior CIA China Analyst Chris Johnson
18 Oct | U.S. Political Violence on the Rise: Professor Bob Pape
11 Oct | The Ethics and Impact of Drone Strikes: Georgetown Law Professor Mitt Regan


More about Intelligence Matters by Michael Morell here.
---
"Baseball and Espionage" with World Series Champion Ryan Zimmerman, Part II
Spycast is the official podcast of the International Spy Museum and hosts interviews with intelligence experts on matters of HUMINT, SIGINT, IMINT, OSINT, and GEOINT. Spycast is hosted by historian Andrew Hammond, PhD.
01 Nov | "Baseball and Espionage" with World Series Champion Ryan Zimmerman, Part II Ryan Zimmerman (MLB Stats; Wikipedia) and Marc Polymeropoulos (Twitter; LinkedIn) join Andrew to discuss intelligence and America's pastime. From the SpyCast Field of Dreams. What You'll Learn: Intelligence (Sign-stealing and codebreaking, Glue guys and teamwork, Ethics in baseball and espionage, Clutch and pinch hitters in espionage and baseball), Reflections (Daring to fail, Stepping up to the plate of life), and much, much more…
Past episodes:

25 Oct | "Baseball and Espionage" with World Series Champion Ryan Zimmerman
18 Oct | "On the Streets, Location Unknown" - CIA Operator Karen Schaefer (Part I)
11 Oct | "Sure, I Can Hack Your Organization, Part II"


---
As the United Nations COP27 approaches, global leaders confront a new energy reality that's been heavily influenced by the Russia-Ukraine war.
In Other News The proprietary analytic newsletter crafted for The Arkin Group's private clients by former CIA Acting Deputy Director for Operations Jack Devine.
04 Nov | As the United Nations COP27 approaches, global leaders confront a new energy reality that's been heavily influenced by the Russia-Ukraine war. Since the onset of the war last February, the issue of energy security has become a top priority for almost every nation. For some Russian allies like China and India, the sudden availability of Russian energy supplies at a discounted rate has been welcomed, while EU nations and allies have scrambled to secure alternate supplies due to sanctions. Other nations, like Lebanon and Israel, have forged unlikely deals to exploit fossil fuel resources and get in on the action. OPEC+ members are trying to capitalize on the high demand and uncertain future while simultaneously managing political expectations. And all of this has been happening in the backdrop of an increased global awareness to reduce fossil fuel usage and emissions. (Full version available to AFIO members here.)
27 Oct | Despite Russian setbacks on the ground, all evidence suggests that Vladimir Putin remains undeterred in Ukraine.

21 Oct | Iranian weapons in Russia reveal Putin's needs and limitations, geopolitical realignments abound
14 Oct | On the cusp of the Chinese National Congress, analysis from a global contributor offers readers insight on how Xi might be weighing his next steps

---
Daily Analysis of Security Issues and Geopolitical Trends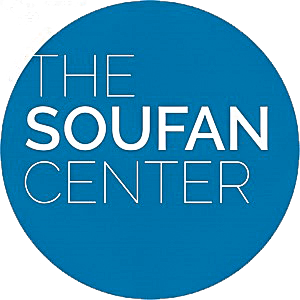 Intel Brief The Soufan Center's flagship, daily analytical product focused on complex security issues and geopolitical trends that may shape regional or international affairs. The Soufan Center was founded by former FBI Special Agent and Soufan Group CEO Ali Soufan.
08 Nov | Foreign Influence, External Meddling, and the 2022 Midterm Elections

Today, November 8, the United States is hosting midterm elections to select state and federal legislators in a number of local elections across the country. Over the course of the past several weeks, federal and local law enforcement have published intelligence bulletins warning about the potential for political violence leading up to, during, or in the aftermath of the elections. Thus far, the U.S. government has not identified any credible threats to election infrastructure and reassured the American public that they should have full confidence in the integrity of the election. However, warnings have been issued over the past months about how foreign actors—like Russia, China, and Iran—may seek to influence American voters by utilizing disinformation and other forms of foreign influence tactics to spread or amplify distrust in the integrity of the election. In recent weeks, several foreign disinformation campaigns targeting U.S. voters on social media platforms have also been disrupted, signaling the resolve of foreign adversaries to attempt to influence the American democratic process, as well as the threat it poses to U.S. national security. (Full brief here.)
07 Nov | Disinformation and the 2022 U.S. Midterm Election
04 Nov | Election Libel Suits Could Shake Up Partisan Media Landscape
03 Nov | American Woman Sentenced for Leadership Role in ISIS
02 Nov | Taliban Makes Measured Progress on Stability and Regional Inclusion
---
Analysis of Global Security Events with WTOP National Security Correspondent JJ Green

Inside the SCIF - 03 Nov - Failed N. Korean ICBM, Griner Meets US Embassy Staff, Paul Whelan, and more.
Target USA Podcast - 02 Nov - How Long Will the War in Ukraine Last? and What's Vladimir Putin's Ultimate Objective - Dr. Nick Redman, Director of Analysis and Editor in Chief at Oxford Analytica and Bill Browder, CEO of Hermitage Capital and Head of the Global Magnitsky Justice Campaign

The Hunt Broadcast - 27 Oct - 10 soldiers killed in Burkina Faso during al-Qaida linked violence - Discussion With Dr. Hans Jakob Schindler, senior director of the Counter Extremism Project.




---
Accused CIA Mole to Make Public Rebuttal and Admit We Have Nukes, Top Israeli Military Figure Says - Jeff Stein and Colleagues in SpyTalk (Substack)

03 Nov | Accused CIA Mole to Make Public Rebuttal - Jeff Stein
It hardly needs saying that mole hunts are normally very discreet affairs. Everybody who matters at headquarters might know that something's going on—unexplained losses can't be kept secret for long in an outfit stocked with spies, not to mention counterspies. But the details of the actual hunt, like who's on the team and what they're actually up to, is usually a stinkpot of corridor rumors. That's been the case for nearly four decades at the CIA, where suspicions first arose in the 1980s that a "fourth man" recruited by the KGB had escaped capture. The hunt began in earnest in the early 1990s, when some CIA (and FBI) counterintelligence investigators became convinced that losses of agents to the KGB couldn't be fully explained by the treachery of the agency's Aldrich Ames and Edward Lee Howard (and later, the bureau's Robert Hanssen). (Full article here.)

31 Oct | Admit We Have Nukes, Top Israeli Military Figure Says - Jonathan Broder
Breaking with most of Israel's security establishment, one of the country's foremost strategic planners says it's time the country's leaders accept some inconvenient truths about the limits of Israeli military power and prepare for the inevitability of a nuclear-armed Iran. With negotiations in Vienna to revive the 2015 Iran nuclear deal stalled, and Tehran just months away from fielding a nuclear device if it chose to, Maj. Gen. Isaac Ben-Israel, a well-known and highly respected figure in Israeli security circles, wants the government to level with the public and admit that the time has passed when Jerusalem could obliterate Iran's nuclear capability with an air campaign. (Full article here.)

20 Oct | Clean Out the FBI and Secret Service - Jeff Stein


18 Oct | A Bold New Look at China's Audacious Spies - Matt Brazil



To support SpyTalk, subscribe here.


---
*** NOTE: Products regularly featured in this section will only appear when they post fresh content. ***
---
Article: EXCLUSIVE - Sedating guard dogs, hiding in fake bushes and staging bogus traffic accidents or breakdowns: These are the shady tactics the FBI's top-secret 'TacOps' unit could have used to 'bug Mar-a-Lago' without Trump's team being any the wiser - Daily Mail, 23 August 22
Members of former president Donald Trump's team have claimed the FBI may have bugged his Mar-a-Lago estate during their surprise raid of the property earlier this month. However, if the FBI had done so, it is highly unlikely anyone would know it. To plant bugging devices and conduct electronic surveillance, the FBI uses Tactical Operations (TacOps), a super-secret unit of break-in artists who conduct court-authorized burglaries in homes, offices, and even embassies to install hidden microphones and video cameras and to snoop into computers. The targets could range from mafia figures, to corrupt members of Congress, to spies, white collar criminals, or Russian or Chinese intelligence officers - and even former US presidents. When conducting covert entries, TacOps tranquilizes guard dogs and may stage fake traffic accidents or utility breakdowns to waylay occupants and security personnel. (Full article here.)
Demographic Diversity in U.S. Intelligence Personnel: Is It Functionally Useful? - International Journal of Intelligence and Counterintelligence, 13 Dec 21
Proponents of "diversity, equity, and inclusion" (DEI) in intelligence make two basic claims: (1) preferential hiring and promotions for minorities, women, LGBTQ+ people, and disabled persons is good, ethically and politically; and (2) the preferences improve the operational performance of intelligence agencies. This article addresses the second assertion, finds that DEI proponents have failed to provide evidence to support their position, and concludes that preferences for domestically-defined demographic groups cannot improve the performance of foreign-focused intelligence services. Such claims primarily reflect ideological views popular in government and the academy as well as the personal, parochial interests of persons from the favored groups. Instead, the traditional view of the value of diversity remains accurate: capable individual persons with different skills from all major demographic groups are primary drivers of excellent intelligence performance. (Full article here.)
US-trained Afghan commandos join Russian campaign in Ukraine - Responsible State Craft, 01 Nov 22
According to two key reports by Foreign Policy and Associated Press this week, Afghan commandos trained by the United States military during our war there are going to fight Ukrainians on behalf of a Russia for $1500 a month. "They don't want to go fight — but they have no choice," said one of the former Afghan generals who spoke to the AP, emphasizing the fear the commandos have of being deported back to Afghanistan. "They ask me, 'Give me a solution. What should we do? If we go back to Afghanistan, the Taliban will kill us.'" So this is where the U.S. war in Afghanistan, the withdrawal, and Washington's failure to keep these men and their families safe from Taliban vengeance has left them: fighting for the descendants of the former Afghan enemy (the Soviet Union) in a Ukrainian hellscape 3,000 miles away.(Read more here.)
China's Egregious Behavior Moves to Other Continents - Signal, 03 Nov 22
The People's Republic of China's (PRC's) provocative, destabilizing and unprecedented level of coercive behavior in the South China Sea, Taiwan region and other areas in the central Pacific is not slowing. "Beijing's desire is that all nations in the region question their own respective, lawful operations near the PRC, and [they] hope to coerce the cessation of unwelcome activities, even where international law is not on Beijing's side," warned Rear Adm. Tom Henderschedt, USN, director for Intelligence, U.S. Indo-Pacific Command, J2, speaking at AFCEA TechNet Indo-Pacific on November 2 in Honolulu. Adm. Henderschedt, who has spent the better part of his naval intelligence officer career focused on the PRC—including almost a decade living in Beijing as an attaché —stressed that the country's PRC government, and its military, the People's Liberation Army (PLA), has only grown more assertive, a far cry from their humbler nature back in 2006. (Read more here.)
Video: OSS Memorial Dedication at Arlington National Cemetery (30 mins) - OSS Society, 22 Oct 22
If you missed the dedication of the OSS Memorial at Arlington National Cemetery in October, experience the event through this video by the OSS Society. (See video here.)
High-Tech Hurricane Ian Response Involves 400+ CAP Members in Air, On Ground, Online - Civil Air Patrol News, 25 Oct 22
Civil Air Patrol used every imagery tool in its high-tech emergency services toolbox for its multi-mission response to Hurricane Ian, now wrapping up. About 300 members from the Florida Wing and 23 other CAP wings participated on-site in the missions, which included Federal Emergency Management Agency requests for damage assessment imagery ranging from standard oblique photos taken with digital cameras to advanced orthomosaic images taken by specialized cameras mounted on CAP aircraft. Members using CAP's small Unmanned Aerial Systems (sUAS, commonly known as drones) also provided photos in the earliest days of the response at the request of FEMA. One of the sUAS photos taken by a Missouri Wing team resulted in the rescue of a boater stranded in a mangrove swamp in the aftermath of the Category 4 storm, which devastated much of south Florida — in particular, communities like Fort Myers and Naples on the Gulf Coast. "This has most likely been the largest and most complex non-COVID mission CAP has participated in for several years," said Lt. Col. John W. May, the Florida Wing's director of emergency services. (See article here.)
An International Game of "Go" - China US Focus, 23 Mar 22
China seems to be backing itself into a corner while Chinese officials attempt to curry favor with Russia while denying they have gotten in bed with the bear. As Russian troops bombard and occupy Ukraine, Beijing is rejecting any suggestion that they are betraying their core foreign policy — that sovereignty is sacrosanct. China's fundamental stance has been anything but consistent or clear; do they stand with a tyrant invading a sovereign nation or an outraged world attempting to hold Putin accountable? Chinese President Xi Jinping and Russian President Vladimir Putin declared earlier this year that there are "no limits," to Russia-China ties. This statement is about to be tested. China, the U.S., and their respective allies and proxies – Russian aligned with China and Ukraine with the EU aligned with the U.S. – are playing a real geopolitical game of "Go" or Weiqi. Weiqi, which translates to "encirclement game," is an abstract strategy board game invented in China over 2,500 years ago with the aim to surround more territory than the opponent. More aptly, the game is about surrounding territory as well as the opponent's territorial influence. (Read full article here.)
---
Video: Mossad's Greatest Hits - From Eichmann to Al-Batsch (13 mins) - Covert Drop, 30 Oct 22
Cloaked in mystery, the Mossad is commonly regarded as one of the world's greatest intelligence services. Mossad is one of the key departments in the Israeli Intelligence Community along with Aman, which is military intelligence, and Shin Bet, which is an internal security agency. Mossad has carried out some of the Israeli Secret Service's most important missions, which have changed Israel and the world at large. (Watch here.)
Video: ACIC 1963 Southeast Asia Silk Blood Chit (5 mins) - Spy Collection, 24 Oct 22
This is a blood chit from April 1963 created for the Vietnam War by the Aeronautical Chart and Information Centre (ACIC) which, eventually, became part of the United States National Geospatial-intelligence Agency (NGA). Such blood chits were used by CIA operatives and, in a different form, are still used to this day. (Watch here.)
Audio: Cryptography in History and in the Movies with Vince Houghton (92 mins) - Lawfare's The Chatter Podcast, 03 Nov 22
Although codemaking and codebreaking often receive less attention in the public imagination than swashbuckling HUMINT operations and ingenious spy gadgets, they have changed history. The under-appreciation of cryptography might stem from a combination of the complexity of encryption, the classified nature of much of its technology, and the difficulty of conveying codebreaking effectively in pop culture. David Priess spoke with Vince Houghton about the realities and fictional representations of cryptography, as well as the challenges and rewards of making a compelling museum experience out of U.S. codemaking and codebreaking efforts. Houghton is director of the National Cryptologic Museum, the open-to-the-public museum of the National Security Agency. They talked while walking through the newly redesigned museum in Annapolis Junction, Maryland, highlighting various artifacts including early American codebreaking computers, German Enigma machines, the oldest known book of cryptography (from the 16th century), and code generators for U.S. nuclear weapons. They discussed the provenance of highly unusual items and the value of having so many of them on display. And they traded views on movies incorporating ciphers or codes, from The Da Vinci Code to Sneakers to The Empire Strikes Back to The Imitation Game. (Listen here.)
Report: A Tale of Two Strategies - Comparing the Biden and Trump National Security Strategies - Lawfare, 04 Nov 22
It's a busy time for the national security business. Last week, the Justice Department publicly announced charges against 20 nationals from the People's Republic of China (PRC), including two PRC intelligence officers. Elsewhere in the Washington, progressive Democrat lawmakers sheepishly withdrew their letter calling on President Biden to urge Russia to impose a cease-fire in Ukraine, as GOP lawmakers suggested that aid to Ukraine should be pared down, both at a time when Russia has doubled down on its occupation of four regions of Ukraine through an illegal annexation, conducted nuclear drills, and brought the world eerily closer to nuclear annihilation. But that's not all. There seem to be simmering geopolitical crises everywhere you look: the energy crisis in Europe; Xi Jinping securing a third, and indefinite, term as general secretary of the Chinese Communist Party (CCP); and a U.S.-Saudi relationship on the rocks—just to name a few. While busy, it's still business-as-usual for Washington, and nothing reflects these competing national security priorities better than the Biden administration's new National Security Strategy (NSS). (Full report here.)
Infographic and Report: How Many People Live in a Political Democracy Today? - Visual Capitalist, 11 Apr 22
Governments come in all shapes and sizes, but can ultimately be divided into two broad categories: democracies and autocracies. Using the Regimes of the World classification system developed by political scientists Anna Lührmann, Marcus Tannenberg, and Staffan Lindberg and data from V-Dem, it's estimated that 2.3 billion people—about 29% of the global population—lived in a democracy in 2021. By contrast, 71% of people lived under what can be considered an autocratic regime. In fact, the number of people considered to be living under a type of autocracy is at its highest total in the last three decades. To see how this split has changed over time, the chart from Our World in Data, which uses data from the aforementioned sources, highlights how many people have lived under political democracies versus autocracies since the 18th century. (Access visual tool and full report here.)
Intelligence in History - A Collection of Recent Articles
True Intelligence Operations in Film - Argo - Director Ben Affleck (12 Oct 2012)
Oscar winner Ben Affleck (Good Will Hunting, The Town) directs and stars in this real-life political intelligence dramedy based on a true story. Produced by George Clooney and Grant Heslov's Smokehouse Pictures (Ides of March), this hostage rescue picture follows CIA "exfiltration" operative and master of disguise Tony Mendez (Affleck), who sets out to rescue a handful of American diplomats hiding out in 1979 Tehran. Pretending to be a film location scouting crew, Mendez and a motley crew of Hollywood artists, escape artists and con-artists smuggle the six embassy workers to safety in a daring rescue.

More about this true-to-life film here.

New York Times Review of the film here.
Intelligence in Pop Culture - Tactical Espionage Game - Sigma Theory Out Now on iOS – TouchArcade, 18 Oct 22
Sigma Theory is a Turn-based Strategy game in a futuristic global cold war from the award-winning creators of Out There. Recruit a squad of special agents and run your intel agency to secure the control of the singularity. STORY In the near future, a paradigm-shifting scientific discovery looms over the world, promising radical new technologies. The world's superpowers realize they could have the power to destroy the global financial system, wipe out entire countries or even gain access to immortality. However, this discovery — called "The Sigma Theory" — can only be harnessed by a handful of scientists. You are placed at the head of your country's Sigma division. Your objective is to ensure that it is your nation that reaps the benefits of Sigma Theory before anyone else. To achieve this you will have powerful resources at your disposal: a cadre of the world's most elite covert agents, advanced tactical drones and, of course, your own skills in diplomacy and subterfuge. It's a cold war out there, one in which mankind must face up to its future. THE ULTIMATE ESPIONAGE SIMULATION Turn-based espionage: Use your special agents to dominate the world. Seduction, blackmail, manipulation, industrial espionage… Every low blow is both permitted and encouraged. Dynamic narrative: Develop and manage your relations with over 100 NPCs: lobbies, armed groups, politicians… Alliance, deception or assassination, you choose. Field operations: Direct the kidnapping of your targets during gripping pursuits through the world's greatest cities. Discretion or direct confrontation, your agent's life is in your hands. More information here.)
Walking Tours - Washington, DC - Sundays (Dates/Times Vary)
Former intelligence officers guide visitors on two morning and afternoon espionage-themed walking tours: "Spies of Embassy Row" and "Spies of Georgetown." For more information and booking, click here or contact rosanna@spyher.co
---
A Question of Standing: The History of the CIA
by Rhodri Jeffreys-Jones
(Oxford University Press, 25 Aug 22)
A Question of Standing deals with recognizable events that have shaped the history of the first 75 years of the CIA. Unsparing in its accounts of dirty tricks and their consequences, it values the agency's intelligence and analysis work to offer balanced judgements that avoid both celebration and condemnation of the CIA. The mission of the CIA, derived from U-1 in World War I more than from World War II's OSS, has always been intelligence. Seventy-five years ago, in the year of its creation, the National Security Act gave the agency, uniquely in world history up to that point, a democratic mandate to pursue that mission of intelligence. It gave the CIA a special standing in the conduct of US foreign relations. That standing diminished when successive American presidents ordered the CIA to exceed its original mission. When they tasked the agency secretly to overthrow democratic governments, the United States lost its international standing, and its command of a majority in the United Nations General Assembly. Such dubious operations, even the government's embrace of assassination and torture, did not diminish the standing of the CIA in US public opinion. However, domestic interventions did. CIA spying on domestic protesters led to tighter congressional oversight from the 1970s on. The chapters in A Question of Standing offer a balanced narrative and perspective on recognizable episodes in the CIA's history. They include the Bay of Pigs invasion, the War on Terror, 9/11, the weapons of mass destruction deception, the Iran estimate of 2007, the assassination of Osama bin Laden, and Fake News. The Intelligence Reform and Terrorism Prevention Act of 2004 diminished the CIA and is construed as having been the right solution undertaken for the wrong reasons, reasons that grew out of political opportunism. The book also defends the CIA's exposure of foreign meddling in US elections.
Order book here.
---
We Never Expected That: A Comparative Study of Failures in National and Business Intelligence
by Avner Barnea
(Lexington Books, 30 Aug 21)
The disciplines of strategic intelligence at the governmental level and competitive business intelligence constitute accepted methods of decision-supporting to prevent mistakes and strategic surprise. This research discovered that many researchers in the intelligence field feel that intelligence methodology in both contexts has reached a "glass ceiling." Thus far, research has focused separately on national intelligence and intelligence in business, without any attempt to benchmark from one field to the other. This book shows that it is possible to use experience gained in the business field to improve intelligence practices in national security, and vice versa through mutual learning. The book's main innovation is its proposition that mutual learning can be employed in the context of a model distinguishes between concentrated and diffused surprises to provide a breakthrough in the intelligence field, thereby facilitating better prediction of the surprise development. We Never Expected That: A Comparative Study of Failures in National and Business Intelligence focuses on a comparison between how states, through their intelligence organizations, cope with strategic surprises and how business organizations deal with unexpected movement in their field. Based on this comparison, the author proposes a new model which can better address the challenge of avoiding strategic surprises. This book can contribute significantly to the study of intelligence, which will become more influential in the coming years.
Order book here.
---
Unbreakable: The Spies Who Cracked the Nazis' Secret Code
by Rebecca E.F. Barone
(Henry Holt and Company, 25 Oct 22)
As the Germans waged a brutal war across Europe, details of every Nazi plan, every attack, every troop movement were sent over radio. But to the Allied troops listening in―and they were always listening―the crucial messages sounded like gibberish. The communications were encoded with a powerful cipher, making all information utterly inaccessible . . . unless you could unlock the key to the secret code behind the German's powerful Enigma machine. Complete with more than sixty historical photos, Unbreakable tells the true story of one of the most dangerous war-time codebreaking efforts ever. While Hitler marched his troops across newly conquered lands and deadly "wolfpacks" of German U-Boats prowled the open seas, a team of codebreakers, spies, and navy men raced against the clock to uncover the secrets that hid German messages in plain sight. Victory―or defeat―in World War II would hinge on their desperate attempts to crack the code. Unbreakable is a groundbreaking work of narrative nonfiction from Rebecca E. F. Barone, the author of Race to the Bottom of the Earth (recipient of four starred reviews)―perfect for fans of Bomb, The Boys Who Challenged Hitler, and The Nazi Hunters.
Order book here.
---
Call For Articles: Threats and Opportunities in 2050, Divergent Options
Divergent Options is a non-politically aligned non-revenue generating national security website that, in 1,000 words or less, provides unbiased, dispassionate, candid articles that assess a national security situation, present multiple options to address the situation, and articulate the risk and gain of each option. Please note that while we assess a national security situation and may provide options, we never recommend a specific option. Divergent Options is calling for national security papers assessing situations or discussing options related to Threats and Opportunities in 2050. Submission deadline is 18 December 2022. For more information, including submission instructions and suggested topics, click here.
Call For Articles: AFIO Journal, The Intelligencer
For the past four years, AFIO has included in The Intelligencer a series of articles on "when intelligence made a difference." Written by scholars, intelligence practitioners, students, and others, they cover events from ancient times to the modern world and in many countries. AFIO is soliciting articles for future issues. Most articles run between 2,000 and 3,000 words, although some are longer or shorter. If you have an idea for an article that fits the theme, email senior editor Peter Oleson at peter.oleson@afio.com.
Call For Assistance: Researcher Seeks Copy of 1941 FBI Booklet
An AFIO member who is conducting research on the beginnings of industrial security programs before WWII is in search of a copy of a 55-page FBI booklet, dated December 1941, titled "Suggestions for Protection of Industrial Facilities." Digital copies or photocopies are acceptable. Please contact winseditor@afio.com with any information.
Call For Papers: Urban Security 2023 in Journal of Strategic Security Special Issue
The special issue will look at a range of urban security issues including urban warfare, urban insurgency, urban crime and insecurity, operating in dense urban terrain (DUT), mega cities, and subterranean spaces (SubT), and in the Urban-Littoral interface, as well as the protection of the populace. Papers addressing the full range of violent actions from high intensity crime to civil strife and other situations of violence, non-international armed conflict (NIAC), and large scale combat operations (LSCO) during international armed conflict (IAC) are encouraged. All papers submitted to the special issues issue will be subject to double-blind peer review. Below is a list of urban security issues the special issue editors would like to see submissions on:

· Conflict in Megacities (10 million or more)
· Police-Military Intelligence interface in urban conflict
· Insurrection
· Urban-littoral nexus
· Information warfare in support of urban conflict
· Urban insurgency
· Urban Terrorism
· Criminal governance in cities (Slums/Favelas)
· Criminal Armed Groups (CAGs) in cities
· Social Media and Urban Conflict
· Climate Conflict in Cities (Urban-Climate Conflict Nexus)
· Urban counterterrorism
· Urban counterinsurgency (COIN)
· Urban Riots and Public Order
· Intelligence for Urban Operations (e.g., GeoINT)
· Urban policing
· Urban critical infrastructure protection including urban cyber security
· Humanitarian operations and protection of civilians in urban conflict
· Medical and humanitarian response to urban crises and disasters

Abstracts due 1 February 2023; draft submissions due 1 June 2023. (See full submission details here.)
---
Intelligence Practice Lead - SOS International, Washington, D.C.
The Intelligence Practice Lead, Americas, alongside the Consulting and Solutions Practice Director, Americas, is responsible for developing the Intelligence business within the regional security consulting team. The Intelligence Practice Lead will oversee the development, positioning, sales and the effective coordination and delivery of all intelligence consulting and solutions, including Intelligence Managed Services, in the US and Canada region. In this role the individual will oversee the provision of support to International SOS's US and Canada regional distribution channels to drive customer satisfaction and profitable growth across relevant business lines, in the technical domain of Intelligence. The individual will help to translate International SOS's Security value proposition into clear priorities and actions, in support of the business lines' commercial road maps. In addition, the role will be responsible for: driving day-to-day delivery of Intelligence consulting deliverables (including capability assessment, planning, training etc); establishing a cadre of analyst external consultants; educating key internal stakeholders and clients; leading/contributing to the expansion of intelligence methodologies and deliverables; along with their cadre of external consultants.
Additional Information and Application here.

Supervisory Criminal Investigator (Special Agent-In-Charge) - U.S. Army CID, Nationwide
Serves as the Criminal Investigation Division (CID) Field Office Special Agent-In-Charge (SAC) and is the principle law enforcement expert and advisor responsible for all investigations and operations conducted by CID offices within their area of responsibility (AOR). Directly supervises multiple Supervisory Criminal Investigators, full-performance level GS-13 and GS-14 criminal investigators, and support personnel in co-located and satellite offices.
Additional Information and Application here.

Retired Federal Government Employees Wanted - National Security Agency - Fort Meade, Maryland
The National Security Agency (NSA) may occasionally need skilled civilian retirees to augment the existing work force on high priority projects or programs. In order to fill these temporary positions quickly, we need to know who may be interested and available to return to work with us on a short notice basis as well as their skills. Retirees provide expertise and corporate knowledge to temporarily support mission requirements, manpower shortfalls, and/or mentor the next generation of Agency employees. Salary Range: $86,335 - $170,800.
Additional Information and Application here.

Assistant/Associate Professor of Intelligence Studies (Global Security and Intelligence Studies) - Embry-Riddel Aeronautical University - Prescott, Arizona
Embry-Riddle Aeronautical University's Prescott, Arizona campus is accepting applications for a tenure-track assistant or associate-level professor of intelligence studies to teach intelligence courses to students in the Global Security and Intelligence program. The successful candidate will teach students about the intelligence community, strategic intelligence, the intelligence cycle and intelligence analysis, writing, and briefing. Prior experience working in the intelligence community is strongly preferred. We are interested in candidates with teaching acumen in intelligence analysis and writing using structured analytical techniques.
Additional Information and Application here.

Teaching Associate - Intelligence and National Security Studies - Coastal Carolina University, South Carolina
The Department of Intelligence and Security Studies ( ISS ) at Coastal Carolina University is accepting applications for a pool of Teaching Associates (part-time adjunct faculty) to teach introductory and undergraduate elective course offerings for the program beginning in August 2022. While the ad is open to any specialization within the field of study, courses in the areas of homeland security, law enforcement intelligence, counter-narcotics, and cybersecurity are of particular interest. Course offerings can be in a face-to-face or synchronous online modality. To be considered, candidates must have a masters or doctoral degree in a relevant subject area. Prior professional experience in the profession, as well as prior teaching experience are preferred.
Additional Information and Application here.

Assistant Professor of Intelligence and National Security Studies - University of Texas, El Paso
The Department of Criminal Justice is seeking to fill one full-time tenure-track position beginning Fall 2023 at the Assistant Professor level. Responsibilities include conducting and publishing scholarly research, seeking extramural funding, teaching face-to-face and online courses, and service to the department, university, and profession. Applicants must have a Ph.D. in a closely related field in Intelligence and/or Security Studies from an accredited university (e.g., criminal justice, political science, public policy, security studies). ABD applicants will be considered if doctorate will be in hand by Fall 2023. Active research agenda and published scholarly journal articles are required to apply. Applicants with only a J.D., Psy.D., or Ed.D. will not be considered. All research/teaching areas of intelligence/national security studies will be considered, but preference will be given to candidates who have demonstrated teaching and/or research areas in at least one of these areas: Homeland Security, Intelligence Analysis, or Terrorism/Counter-Terrorism.

Additional information and application here.
Adjunct Professor - The Institute of World Politics, Washington, D.C.
The Institute of World Politics (IWP) in Washington, D.C. seeks an adjunct professor to teach its graduate course on the Russian intelligence and security services. The course is an elective in the Strategic Intelligence Studies (SIS) Master's degree and Counterintelligence Certificate programs. The four-credit course consists of 14 weekly, three-hour instructional meetings, plus a final examination, and a research paper. A course syllabus and lecture materials are available for use. Candidates should possess professional experience (at least 15 years) as a professional intelligence officer involved in operations, or analysis with knowledge of the Soviet and Russian intelligence and security services, and preferably teaching experience at the university level, either undergraduate or graduate.
Resumes may be sent to Prof. David Thomas at DThomas@iwp.edu, cc to John Sano at JSano@iwp.edu.
Assistant Program Director/Lecturer in Security and Intelligence - Johns Hopkins University, Washington, DC
The Johns Hopkins University invites applications for the position of Assistant Program Director in the area of Security and Intelligence. This position will support the MA in Global Security Studies (primary), MS in Intelligence Analysis, and MS in Geospatial Intelligence programs in the Center for Advanced Governmental Studies, within the Krieger School of Arts & Sciences' Advanced Academic Programs Division. Reporting to the Director of the Center for Advanced Governmental Studies and Associate Dean for Graduate & Professional Programs, the Assistant Program Director will contribute to the excellence of the programs and will demonstrate and support ongoing innovation in the curriculums.
The Assistant Program Director will have the following academic and administrative responsibilities: Teach 6 graduate courses per year, advise students, provide input on the curriculums and new course development, other academic duties normally performed by faculty, assist with the management of degree concentrations or areas of focus, participate in the adjunct faculty hiring and development processes, assist the Program Directors with administrative tasks, other administrative duties as assigned.
Minimum Qualifications: PhD in political science, international affairs, security studies, intelligence, or other field relevant to the interdisciplinary nature of global security studies; other terminal degrees in these or related fields may be considered, 1-3 years of higher education teaching experience online and/or at the graduate level, the ability to teach a variety of courses in the global security fields, including research-focused courses, strong organizational skills, excellent oral and written communication skills.

Additional information and application instructions here.
---
Charles Chellis — NSA Mathematician and Systems Analyst

Charles S. Chellis passed on 30 October 2022. He retired from the National Security Agency, where he worked as a mathematician and systems analyst for 47 year. While living in Baltimore, MD, Charles served in the US Navy and received his masters degree at American University.
John Danylyk — Career CIA and INR Officer

John Theodore Danylyk passed on 1 November 2022. On 31 December 1959, John enlisted in the U.S. Army and was assigned to the Army Security Agency. After Basic Training at Fort Dix, New Jersey, he was sent to the Army Language School at the Presidio of Monterey, California, to learn Russian. Another fork in the road took John to Fort Belvoir, Virginia, where he later became a member of the 75th Army Band. In his free time, John carried 12 semester hours at night at George Washington University. John also had his first course in Economics at night at the University of Maryland. John returned to Ohio State University in the Autumn Quarter 1961, earning a BS in Business Administration with a major in Economics in 1964. He then enrolled in Graduate School and by September 1965, he had completed all requirements for a MA in Economics except for the completion of his Master Thesis on East-West Trade. In August 1965, he accepted a job offer from The Central Intelligence Agency, where he worked for 37 years in Economic Intelligence. At CIA's Office of Economic Research (OER), his main area of concentration was Soviet Foreign Trade and Finance and East-West Trade. In 1968-69, John was OER's Country Analyst for Czechoslovakia. In 1978-79, he was Country Analyst for Poland. Later in 1979, John was detailed to the US Department of State's Bureau of Intelligence (INR) to serve as the Chief of the Communist Economic Relations Division in INR's Office of Economic Analysis. John transferred permanently to INR in 1981, where he often led The US Delegation to NATO's Economic Committee. After the fall of Communism in the USSR and Eastern Europe, and the enemy becoming the client, John's focus was on analyzing their rough road toward developing market economies and democracy. John retired in November 2002. In retirement, John became a Library of Congress Docent, leading tours of the Jefferson Building for 14 years. Having relocated to Wilmington, North Carolina in January 2005, eleven of those years were as a "Docent-At-Large", traveling from Wilmington to Washington, DC on the 5th Saturday of the month.
Walter Gavenda — Career CIA Officer

Walter John Gavenda, Jr, 81, of Annandale, Virginia, passed away on 26 October 26 2022 in Fairfax, Virginia. He graduated from Walsh School of Foreign Service, Georgetown University in 1963. He worked for the Central Intelligence Agency for 33 years. His career included two overseas assignments in East Asia and while serving in the Washington Metropolitan area he reviewed and declassified Project Stargate. Following his retirement from the CIA, Walt served as a researcher with a newly formed company, Courage Services, which supported clients in the national security sector.
Patrick O'Conner — Career NSA Officer

Patrick Francis O'Connor, 93, of Salisbury, MD passed away on Monday, October 31, 2022, at Coastal Hospice at the Lake. Pat served his country in the United States Navy and was recruited to work with the Navy Security Group / NSA (National Security Agency), retiring after 38 years. He graduated from American University (AA) and University of MD (BS). A memorial service will be held at Holloway Funeral Home in Salisbury, MD on Saturday, December 10, 2022 at 1:00 pm with a visitation from 12:00 pm to 1:00 pm prior to the start of the ceremony. Interment will be private.
Brice Turner — NSA Retiree

Brice Williams Turner, age 98, of Bethany Beach, Delaware, passed away peacefully on October 28th at the Country Rest Home in Greenwood, Delaware. He graduated from Pierre S. du-Pont High School in Wilmington, Delaware before he went on to serve in the Army for two years during World War II and was honorably discharged as a Sergeant. Brice then earned his Bachelor of Arts degree at Harvard College where he graduated in 1949. Brice worked for the National Security Agency for 39 years in the Office of Comptroller and Logistics. In 1990, Brice retired from the NSA. A memorial service will be held at St. Martha's Episcopal Church in Bethany Beach, Delaware on November 12, 2022 at 10 a.m.
---
12 Nov 22 (Saturday), 1130 (ET) - Indialantic FL - AFIO Florida Satellite Chapter Luncheon features Capt Jason Schneider discussing "The Role of NOTU in Supporting Navy Fleet Ballistic Missile Development."
At this in-person luncheon event, the AFIO Florida Satellite Chapter hosts Captain Jason J. Schneider, commanding officer of the Naval Ordnance Test Unit (NOTU) at Cape Canaveral, Florida, who will discuss the role of NOTU in supporting Navy Fleet Ballistic Missile Development.
Location: The Doubletree Hotel, 1665 N. Route A1A, Indiatlantic/Melbourne, FL 32903. Location here.

A sit down lunch will be followed by Captain Schneider's presentation. Cost is $35.00 per person.
Inquiries or reservations to Larry Sanford, President, AFIO FSC, at afiofloridasatellitechapter@gmail.com.
16 Nov 22 (Wednesday), 1800 (ET) - Virtual - "Current Arms Control and Security Environment" featuring Neil Couch, Director of the Office of Verification, Planning, and Outreach for the Bureau of Arms Control, Verification, and Compliance, U.S. Department of State - Atlanta Chapter
Members and allied IC associations are invited to attend (via Zoom) AFIO Atlanta's webinar "Current Arms Control and Security Environment" featuring Mr. Neil Couch, the Director of the Office of Verification, Planning, and Outreach for the Bureau of Arms Control, Verification, and Compliance, U.S. Department of State. Neil will speak about contemporary diplomatic and military issues concerning global nuclear nonproliferation efforts. He is an accomplished diplomat and military officer, and above all Neil is a Citadel graduate ('82).

For Zoom security, to receive the Zoom links to attend this meeting, contact team@afioatlanta.com.

You must read the following before entering the event/Zoom call:

DISCLAIMER: Out of respect for the privacy of our speakers and attendees, we are not allowing press personnel to attend this event, whether or not they attend in a personal or professional capacity. This is to ensure the confidentiality of our members, speakers, and attendees, and we thank you for your cooperation. This event is strictly confidential, and all in attendance are under strict instruction to not record, make publicly available, or submit with attribution any content or the identities of speaker(s). By registering for, or attending this event, you agree to not make any recording or capturing of unauthorized audio or video of the virtual event including, but not limited to, confidential presentations, portions, visuals, imagery, conversations, and messaging. The event host (AFIO Atlanta, and its officers), and keynote presenter(s), may designate areas or portions of the event where photo, video, or audio recording may be allowed. Release of Liability For AFIO events, whether virtual or otherwise, we cannot guarantee that the event will not be recorded or captured by any party attending the event. By registering, you agree to release AFIO Atlanta from any liability, costs, fees, damages, or any financial obligation for any loss, damages or injuries that may be caused by the recording or capturing of any parts of the virtual event. Requests for image credits, attribution, take down, more information, questions, or assistance: contact AFIO Atlanta at team@afioatlanta.com or you can contact Grant at grant@afioatlanta.com or Brian Hooper at brian@afioatlanta.com.
17 Nov 22 (Thursday), 1200 (ET) - Luncheon and Virtual - AFIO Florida Suncoast Chapter features LCDR Tyson B. Meadors (USN) on U.S. Navy Cyber Operations
SLCDR Tyson B. Meadors (USN) will participate remotely from his current assignment in DC and will address the Navy's cyber dilemma and why the Navy needs its own specialized cyber force to fulfill its traditional mission of protecting the nation's maritime-based economy. The cost to attend this luncheon in person is $15, including a box lunch. Please contact the Chapter Secretary, michaels@suncoastafio.org, for more information or to attend either in-person or via Zoom. Advance registration is required, with a registration deadline of noon on Thursday, 10 November.
17 Nov 22 (Thursday), 1130 (RMT) - Colorado Springs, CO - AFIO Rocky Mountain Chapter features Schuyler Foerster on "The War in Ukraine: Update, Prospects, and Issues Ahead."
Schuyler Foerster will summarize where we are in the war as of mid-November, examine the prospects for either side's victory, defeat, stalemate, escalation, or negotiation, and highlight the issues ahead for all of us in the West. Mr. Foerster is emeritus professor of political science at the U.S. Air Force Academy, where he served as the Brent Scowcroft Professor for National Security Studies from 2010-2016. He also teaches as a visiting professor at Colorado College and at Masaryk University, Czech Republic. During his 26-year military career, he served in several assignments as a senior advisor in security and arms control policy. A graduate of the U.S. Air Force Academy, he holds a doctorate from Oxford University in politics and strategic studies and was a national security fellow at Harvard University's Kennedy School of Government. For more information, please contact steve13507@gmail.com
19 Nov 22 (Saturday), 1400 (ET) - Kennebunk, ME - AFIO Maine hosts Amb. Robert Cekuta discussing The Caucasus and Central Asia: Russia's Southern Front
Russia's invasion of Ukraine unmasked the Kremlin's ambitions towards all the states that were once part of the Soviet Union or Russian Empire. The countries of the Caucasus and Central Asia, many of which are rich in oil, gas, uranium, and other resources, are working to maintain the independence they won just over 30 years ago. But Russia's ambitions are not the only threat; there are also Chinese and Iranian ambitions, Turkey's evolving role, and the threats of terrorism, religious extremism, and drug trafficking. While almost half a world away, the U.S. has its own geostrategic interests in the region as well and many of these countries look for a more active U.S. engagement. Ambassador (ret.) Robert Cekuta will look at this evolving situation in a strategic part of the world and what the United States is, and should be doing to advance our interests there.
The meeting is open to the public and will begin at 2:00 p.m. at the Program Center of the Brick Store Museum, 4 Dane Street, Kennebunk, Maine 04043. A Question and Answer period will follow the presentation. No reservations are required
01 Dec 22 - Virtual - The San Antonio AFIO Chapter program features Video on China's Oil and Gas Silk Road Initiative
The program will be a very current educational video on China's Oil and Gas "problem." The program covers China's motives for the Silk Road initiative, expansion into the South China Sea and development of overseas installations.

Questions or more information from John Franklin, Chapter President, 210-863-0430; satxafio@gmail.com.
08 Dec 22, 1200 (PST) - San Francisco, CA - The Andre LeGallo San Francisco Chapter hosts Gurvais C. Grigg, former FBI Agent and current Chief Technology Officer, Chainanalysis on "The use of crypto currencies by state and non-state actors.""
Speaker Bio: Mr. Gurvais C. Grigg is a bilingual technology executive and recognized thought leader with over 28 year of public and private sector experience leading complex organizations, investigations and technical programs. Mr. Grigg retired from the FBI after 23 years of service and joined Chainanalysis as the Global Public Sector CTO. He is responsible for connecting global governments with the cryptocurrency industry and providing them with the best data and tools to manage risk, address threats, and conduct effective investigations.

Registration: This meeting will be held via zoom. Registrants will receive a zoom link. Reservation and pre-payment is required before November 30, 2022. Please contact Mariko Kawaguchi, Board Secretary at afiosf@aol.com or Mariko Kawaguchi, c/o AFIO, P.O. Box 117578, Burlingame, CA 94011 for questions. Students: please e-mail your school ID to get sponsored. Register here.

08 Dec 22, 1200 (ET) - Luncheon and Virtual - Tampa, FL - Florida Suncoast Chapter hosts Michael Pullara on his investigation into the 1983 murder of CIA officer Freddie Woodruff
The Florida Suncoast AFIO Chapter's last meeting of the year will be held at noon Thursday, 08 December, at the Jimmie B. Keel Regional Library, 2902 W. Bearss Avenue, Tampa, FL 33618-1828. Check-in starts at 1145. Veteran Houston trial lawyer Michael Pullara will present in-person to recount his years-long investigation into the 1993 murder of CIA agent Freddie Woodruff. Pullara put his multi-year fight for truth into a book, The Spy Who Was Left Behind, that he will have available for purchase and inscription at the meeting. The cost to attend this luncheon in person is $15, including a box lunch. Please contact the Chapter Secretary, michaels@suncoastafio.org for more information or to attend either in-person or via Zoom. Advance registration is required, with a registration deadline of noon on Thursday, 1 December.
See the AFIO Calendar of Events for scheduling further in the future.
---
08 Nov 22, 1130 (CT) - Luncheon - Belmont University, Tennessee - A Conversation With Former NSA Director Admiral Michael Rogers
What has the United States learned about cyber security threats and how is it prepared to respond? How do we ensure the nation's competitive ability in the 21st century? These are among the topics the former Director of the National Security Agency and Commander of U.S. Cyber Command, will address at a November 8, 2022 luncheon at Belmont University. Admiral Michael Rogers, a retired Navy four-star, served over three decades as a Cryptologic Warfare Officer, leading to appointment as America's top cryptology and cyber DoD official. Rogers led that effort for four years directing the Defense Department's cyber security mission. The Tennessee World Affairs Council and Belmont University's Center for Global Citizenship invite you to join Admiral Rogers at a luncheon at 11:30 a.m. CT on November 8th. This is your opportunity for first-hand insights and perspectives on the cyber threats facing the U.S. government, businesses and individuals from the expanding universe of virtual threats. The luncheon will be followed by a panel discussion with Admiral Rogers moderated by Congressman Jim Cooper featuring government, industry and academia experts. (More information and registration here.)
09 Nov 22, 1200 (ET) - Virtual Event: Trafficking Data with Aynne Kokas - International Spy Museum
Join Spy Museum Historian and Curator Dr. Andrew Hammond in conversation with Dr. Aynne Kokas, author of Trafficking Data: How China is Winning the Battle for Digital Sovereignty. For over 20 years, Kokas, the C.K. Yen Chair at the University of Virginia's Miller Center, has researched trade between the US and Chinese markets. She has looked at how technology firms in these two countries have exploited government policy (and the lack thereof) to gather information on citizens, putting US national security in jeopardy. Kokas argues that US government leadership failures, Silicon Valley's disruption fetish, and Wall Street's addiction to growth have fueled China's technological gold rush. She believes in turn, that American complacency yields an unprecedented opportunity for Chinese firms to gather data in the United States and quietly send it back to the Chinese government who capitalize on this data for political gain. Program is free of charge but requires advanced registration. (More information and registration here.)
09 Nov 22, 1200-1300 (ET) - Online Event - Johns Hopkins University - Complexity and the Challenge for Intelligence Analysis
Join host Michael Ard for a curated discussion with Josh Kerbel on "complexity" and the challenge for intelligence analysis. Josh Kerbel is a member of the research faculty at the National Intelligence University where he explores the increasingly complex security environment and the associated intelligence challenges. Prior to joining NIU, he held senior analytical positions at DIA, ODNI (including the NIC), the Navy staff, CIA, and ONI. His writings on the intersections of government (especially intelligence) and complexity have been published in Foreign Policy, The Washington Post, Studies in Intelligence, Slate, The National Interest, The Hill, War on the Rocks, Defense One, Parameters, and other outlets. Mr. Kerbel has degrees from The George Washington University and the London School of Economics as well as professional certifications from the Naval War College and the Naval Postgraduate School. More recently he was a post-graduate fellow at the Massachusetts Institute of Technology. (More information and registration here.)
10 Nov 22, 1200-1300 (ET) - Virtual Event: Spy Chat with Chris Costa and LTG (R) Michael K. Nagata - International Spy Museum
Join us for an online discussion of the latest intelligence, national security, and terrorism issues in the news. Spy Museum Executive Director Chris Costa, a former intelligence officer of 34 years, will be joined by LTG (R) Michael K. Nagata, former Director of Strategic Operational Planning for the National Counterterrorism Center. Nagata is a Senior Vice President and Strategic Advisor for CACI International, which he joined after retiring from the US Army in 2019. He served 38 years of Active Duty, with 34 years in US Special Operations. Early in his military career in 1990, he was selected for a Special Mission Unit, and deployed extensively over several assignments there on contingency and combat operations. From 1999 to 2000, he commanded the Army's Special Forces Qualification Course. In 2000, he returned to a Special Mission Unit as a Squadron Commander and was involved in the initial combat deployments after the 9/11 attacks. After graduating from the National War College in 2003, he served in the Office of the Undersecretary of Defense for Intelligence. From 2005 to 2008, as a Special Mission Unit commander, he led multiple Joint Special Operations Forces task forces across more than a dozen countries in Africa, the Middle East, and Southeast Asia. He then served within the US Intelligence Community in Washington, DC as a Military Deputy for Counterterrorism until 2009. Nagata then deployed again until late 2011 to Pakistan as the Deputy Chief, Office of the Defense Representative at the US Embassy. Upon returning to the US, he served on the Joint Staff as the Deputy Director for Special Operations and Counterterrorism until 2013. From 2013 to 2015 he commanded US Special Operations Command-Central, was responsible for Special Operations across the Central Command, and was heavily involved in the first two years of combat against the Islamic State. (More information and registration here.)
15-17 Nov 22, 1730-2130 (ET) - Washington, D.C. - Conference: ISS World North America
ISS World North America is the world's largest gathering of North American Law Enforcement, Homeland Security, Defense, Public Safety and other members of the Government Intelligence Community as well as Telecom Operators responsible for cyber threat intelligence gathering, DarkNet monitoring, lawful interception, and cybercrime investigations. ISS World Programs present the methodologies and tools for Law Enforcement, Public Safety and Government Intelligence Communities in the fight against drug trafficking, cyber money laundering, human trafficking, terrorism, and other criminal activities conducted over today's Telecommunications networks, the Internet, and Social Networks. (More information and registration here.)
19 Nov 22, 1730-2130 (ET) - Dinner - Reston, VA - INSA Leadership Dinner with NRO Director Christopher Scolese
Government, industry, and academic leaders will gather to hear The Hon. Christopher Scolese, Director, National Reconnaissance Office (NRO) at INSA's first Leadership Dinner of the 2023 fiscal year. Dr. Scolese will discuss NRO's acquisition needs, current challenges and opportunities, and strategic outlook for the year ahead. Following his prepared remarks, Dr. Scolese will join INSA Chair Tish Long for a moderated Question and Answer (Registration and more details here.)
16 Nov 22, 1700-1800 (ET) - Online Event - Johns Hopkins University - Nuclear Politics on the Korean Peninsula
Join host Michael Ard for a curated discussion with Youngho Kim of Sungshin University and Yong-Sup Han of Korea National Defense University as they discuss Nuclear Politics on the Korean Peninsula. Dr. Youngho Kim is a Professor of Political Science and Foreign Affairs at Sungshin University. He served as Human Rights Ambassador of the Republic of Korea (2012-2013). He also served as the Secretary to the President for Unification during the Lee Myoung-bak administration (2011-2012). He was a Visiting Professor at Keio University (2015-2016). He received his BA from Seoul National University and a PhD from the University of Virginia. Dr. Yong-Sup Han is a Professor Emeritus of Korea National Defense University. He is a member of APLN (Asia-Pacific Leadership Network) for Nuclear Nonproliferation and Disarmament. Dr. Han launched the Korea Nuclear Policy Society and served as its first President (2012-15) and he had been Vice President of KNDU (2010-12), and President of Korea Peace Research Association (2007-10). He also directed the Research Institute for National Security Affairs of Korea National Defense University (2005-08).Before joining in the faculty of Korea National Defense University, Dr. Han served as a special assistant to the Korean Minister of National Defense, participating in the inter-Korean denuclearization negotiations while doing policy recommendations to the Korean government on policies of arms control and denuclearization and the Korea-US alliance. Dr. Han received his BA and MA in Political Science from Seoul National University, a Masters in Public Policy from the Kennedy School of Government, Harvard University, and a PhD in Security Policy from the RAND Graduate School, RAND Corporation of the United States. (More information and registration here.)
17 Nov 22, 1200 (ET) - Virtual Event: Superspy Science with Kathryn Harkup - International Spy Museum
The world of 007 is known for its guns, gadgets, and grandiose schemes to take over the world, but would any of these weapons, tech, or plots make it in the real world? With her new book, Superspy Science: Science, Death and Tech in the World of James Bond, international bestselling author, Dr. Kathryn Harkup has set out to explore how science and technology intersect with the world of Bond. From Dr. No to Skyfall, Harkup takes on the really difficult questions such as: Will being covered in gold paint really kill you? Can you run across crocodiles? Can you sled in a cello case? And how do suicide pills work and can you survive taking one? Join us for a conversation with Harkup about some of our favorite Bond weapons, technologies, and tactics and just how rooted in reality they are. (More information and registration here.)
17 Nov 22, 0900-0945 (ET) - Online Event - INSA - Coffee and Conversation with Rear Adm. Michael Studeman, USN
In this 45-minute moderated conversation, Rear Adm. Studeman will discuss ONI's assessments of foreign naval capabilities and its application of naval intelligence to global geopolitical challenges, including Russian shipping in the Black Sea, power projection in the Arctic, and China's projection of sea power in the South China Sea and beyond. He will also discuss the Navy's use of technical tools to better understand the maritime domain, such as AI to model and analyze critical data, the application of machine learning to enhance maritime surveillance, the use of geospatial intelligence to track shipping of concern, and the use of technical intelligence to assess foreign navies' sensors, weapons, platforms, and combat systems. (More information and registration here.)
22 Nov 22, 1400-1500 (ET) - Virtual Event: SPY with Me | Memory Loss Program - International Spy Museum Program
SPY with Me is an interactive virtual program for individuals living with dementia and their care partners. Join SPY as we use music and artifacts to explore some of our favorite spy stories. Programs last one hour and are held virtually through Zoom once a month. Free, but space is limited. To register, email Shana Oltmans at soltmans@spymuseum.org. More information at www.spymuseum.org.
29 Nov 22, 0900-0945 (ET) - Online event - Coffee and Conversation with DIA Chief of Staff John Kirchhofer - INSA
The DIA's third ranking officer, John Kirchhofer will discuss key elements of the organization's strategies, policy, and enterprise management. Topics for discussion will include the Agency's integration of AI, machine learning, and open source information into intelligence analysis; its use of secure cloud-based computing to facilitate information sharing and dissemination; JWICS and IT modernization; and the Agency's collaboration with both key international partners and the defense industrial base. (Registration and more details here.)
29 Nov 22, 0830-1740 (CST) - In-Person event - Huntsville, AL - Geospatial Advantage Conference - NGA
The National Geospatial-Intelligence Agency (NGA) and GEOHuntsville are co-sponsoring the first-ever Geospatial Advantage Conference. With the theme "Why Where Matters," this conference is an opportunity for government agencies non-profit organizations, academia and industry to engage in discussions on partnerships, innovative technologies, and the growing geospatial ecosystem in Huntsville. NGA's Deputy Director Tonya Wilkerson will provide the opening keynote at the conference. Huntsville Mayor Tommy Battle will deliver closing remarks. The event will be hosted by Intelligence National Security Alliance (INSA) President, Suzanne Heckenberg. Discussions will revolve around: Leveraging commercial data and imagery; The future of artificial intelligence; Geospatial learning inside and outside the classroom; Fostering a geospatial ecosystem. Students, academics, government and industry are all invited to join the conversation during this one-day, in-person event at the Jackson Center with a networking social and student career fair immediately to follow. (Registration and more details here.)
12-15 Dec 22 - Conference - San Antonio, TX. - 2022 Department of Defense Intelligence Information System (DoDIIS) Worldwide Conference

The Defense Intelligence Agency (DIA) is excited to welcome participants to the 2022 Department of Defense Intelligence Information System (DoDIIS) Worldwide Conference in San Antonio, Texas! From 12 – 15 Dec 22, senior decision makers, technical experts, and innovators from across the Department of Defense, Intelligence Community, industry, academia, and FVEY partners will come together to collaborate and share unique insights. The theme of this year's conference – Transcending Strategic Competitors through Innovation, Adaptation, and Collaboration – underscores the urgent race to collectively develop and unleash emerging technologies to maintain strategic and tactical advantage. Mission success in an era of strategic competition demands a willingness to embrace disruption and elevating partnerships to serve as overwhelming force multipliers. (Information and registration here.)
19 - 28 Mar 23 - Washington DC to Europe and back - Gary Powers' 10-Day Cold War Espionage Tour
Join author and historian Gary Powers Jr. on this unforgettable 10-day tour of Cold War and Espionage related sites throughout Germany and the Czech Republic

Day 1: Departure from the USA; Day 2: Arrival Berlin; Day 3: Berlin - Potsdam - Berlin; Day 4: Berlin; Day 5: Berlin – Leipzig – Dresden; Day 6: Dresden – Prague – Pilsen; Day 7: Pilsen – Míšov – Pilsen; Day 8: Pilsen – Rozvadov – Nuremberg – Stuttgart; Day 9: Stuttgart – Sinsheim – Speyer – Frankfurt; Day 10: Departure for the USA.

Included Visits: Berlin Wall Memorial • Checkpoint Charlie Museum • German Spy Museum • Military History Museum Gatow • Glienicke Bridge • Hohenschönhausen Memorial • Berlin Stasi Museum • Allied Museum on Clay Allee • Museum in Der Runde Ecke • Leipzig Forum of Contemporary History Museum • Dresden's Military History Museum • Bautzner Strasse Dresden Memorial • KGB Museum • Prague Museum of Communism • Vitkov Hill Nuclear Bunker • Pilsner Urquell Brewery • Atom Museum • Iron Curtain Museum • Nuremberg Trials Memorial • Stuttgart Cold War Bunker • Sinsheim Technik Museum • Speyer Museum of Technology.

Tour Name: Gary Powers' Cold War Espionage Tour - view tour; Group Name: Garypowers.Com Tours; Departure City: Washington, DC; Tour Departure Date: March 19, 2023; Tour Return Date: 28 Mar 23.

Tour Price: $3,950.00 (deduct $950 for land only tour) per person, assumes 2-person registration.

For full description of the activities and accommodations on each of those dates and locations, explore full information about the tour here or Call 1.800.323.4466.

To enroll now for this 2023 once in a lifetime tour, do so here.

ALSO See: "Enemy Territory: The Story of American CIA U-2 Pilot Francis Gary Powers" - A Graphic Novel by Francis Gary Powers Jr. and Walter Pfenninger.
---
---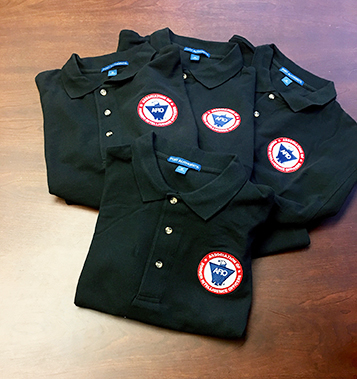 Now available: Black short-sleeved polo shirts with Embroidered AFIO logo
Show your support for AFIO with our new Black Short-sleeve Polo Shirts. Shirts are shrink and wrinkle resistant of fine cotton with a soft, "well-worn, comfy" yet substantial feel. They feature a detailed embroidered AFIO seal. Get a shirt for yourself and consider as gifts for colleagues, family, and friends. Only $50 each including shipping.
Sizes for (M) men, only; Small, Medium, Large, XL, XXL, and XXXL. $50 per shirt.
You may pay by check or credit card. Complete your order online here or mail an order along with payment to: AFIO, 7600 Leesburg Pike, Ste 470 East, Falls Church, VA 22043-2004. Phone orders at 703-790-0320. Questions? Contact Annette at: annettej@afio.com.
---

PopSocket for cellphones or tablets
Show your support to AFIO while enjoying the convenience offered by our AFIO Logo PopSocket. The PopSocket is most commonly used as a stand and as a grip for your mobile phone or tablet; handy for taking selfies, watching videos, and for texting. The PopSocket looks like a small button or sticker which, when closed, sticks flat to your mobile device. However, its accordion-like design enables it to pop open for use. The benefits of using a PopSocket make it a must-have accessory for your mobile phone or tablet. It also aids in keeping your phone from slipping off your hand during use, falling, or breaking.
Price: $15. Order this and other store items online here.
---


Caps - Dark Navy with Navy AFIO Logo
An authentic silhouette with the comfort of an unstructured, adjustable fit. Fabric: 100% cotton. Unstructured. Fabric strap closure with adjustable D-clip. Price: $30. Order this and other store items online here.
---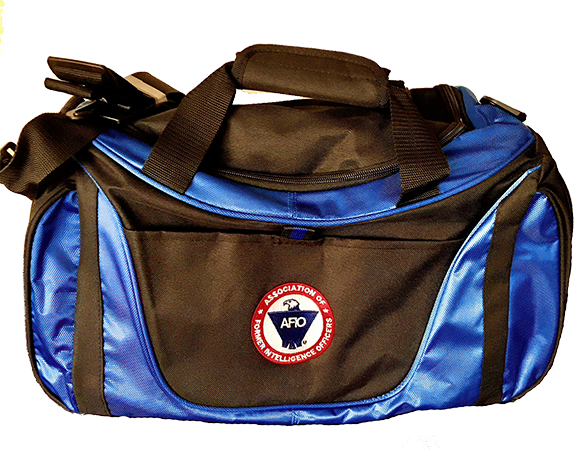 Duffel Bags - Royal Blue and Black with Full Color AFIO Logo This duffel has it all when it comes to value, style and organization.
600 denier polyester canvas with polyester double contrast; D-shaped zippered entry for easy access. Front pocket with hook and loop closure. End mesh pocket Easy-access end pockets. Four durable, protective feet and built-in bottom board for added strength. Web handles with padded grip. Detachable, adjustable shoulder strap.
Dimensions: 11"h x 19.75"w x 9.75"d; Approx. 2,118 cubic inches
Price: $50. Order this and other store items online here.
---
AFIO Mug with color glazed seal.

Made in the U.S.A., dishwasher-safe.
$35 includes shipping.

Sip your morning joe in style or use it to stash pens, cards, paperclips, or candy.
Order this and other store items online here.
---
Guide to the Study of Intelligence...and...When Intelligence Made a Difference
"AFIO's Guide to the Study of Intelligence" has sold out in hard-copy.
It is available in digital form in its entirety on the AFIO website here.

Also available on the website here are the individual articles of AFIO's
history project "When Intelligence Made a Difference" that have been
published to date in The Intelligencer journal. More articles will be appear in future editions.
---
Address Technical Issues Or Unsubscribe
Some features of the email version of the WIN do not work for readers who have chosen the Plaintext Edition, some users of AOL, and readers who access their email using web mail. You may request to change from Plaintext to HTML format here afio@afio.com. For the best reading experience, the latest web edition can be found here: https://www.afio.com/pages/currentwin.htm
To unsubscribe from the WIN email list, please click the "UNSUBSCRIBE" link at the bottom of the email. If you did not subscribe to the WIN and are not a member, you received this product from a third party in violation of AFIO policy. Please forward to afio@afio.com the entire message that you received and we will remove the sender from our membership and distribution lists.
---
Disclaimer and Legal Protection
Weekly Intelligence Notes (WINs) are a carefully selected collection of timely open source reports and announcements on intelligence and related national security matters that is produced for non-profit educational use by AFIO members and WIN subscribers. WINs are protected by copyright and intellectual property laws. They may not be reproduced or re-sent without specific permission from the Producer. Opinions expressed in the WINs are solely those of the author listed with each article. Notices in the WINs about non-AFIO events do not constitute endorsement or recommendation by AFIO.

(c) 1998 thru 2022


---

AFIO Members Support the AFIO Mission - sponsor new members! CHECK THE AFIO WEBSITE at www.afio.com for back issues of the WINs, information about AFIO, conference agenda and registrations materials, and membership applications and much more! .

AFIO | 7600 Leesburg Pike, Suite 470 East, Falls Church, VA 22043-2004 | (703) 790-0320 (phone) | (703) 991-1278 (fax) | afio@afio.com
---
About AFIO | Membership Renewal | Change of Address | Upcoming Events | Chapter Locations | Corporate/Institutional Memberships | Careers in Intelligence Booklet | Guide to the Study of Intelligence | Intelligencer Journal | Weekly Intelligence Notes | Make A Donation | AFIO Store | Member-Only Section | Code of Ethics | Home Page
RETURN TO TOP
---