---
A HUMINT Nightmare - When the Communication System Fails Assets in the Field - Clearance Jobs, 05 Dec 22
Over the last few years, multiple media sources have published pieces making allegations that the CIA's asset-handling methodologies were responsible for the compromise of assets. Assets who had entrusted their security to the Agency and were providing unique and valued intelligence via a means of covert communications or COVCOM designed to protect both their identity from compromise. Covert communications are essential to HUMINT missions for the CIA. But they can also be a nightmare when things aren't secure. (Full article here.)
FBI alerted notorious spy for Russia to another working for Cuba - Stars and Stripes, 01 Dec 22
In late 2000, the FBI was closing in on a suspected spy for Cuba working inside the Defense Intelligence Agency. Undercover operatives would soon begin trailing Ana Montes, the agency's top military and political analyst on Cuba, by car and on foot. They filmed her making calls on pay phones, even though she carried a cellphone in her purse. They intercepted Montes's mail and inspected the trash outside her apartment in Washington. Montes had been spying nearly 17 years for Cuba, passing along so much classified information about DIA personnel, as well as on eavesdropping technology covertly installed on the island, that she essentially compromised every method the United States used to surveil the Castro regime, according to current and former U.S. intelligence officials. That makes Montes one of the most damaging spies of her time, they said. (Full article here.)
Inside the secretive world of bereaved CIA families, from 'Spookstock' to college tuition coverage to emotional support - Fortune, 04 Dec 22
Calista Anderson was at a sleepover when the email from a friend arrived. She was 12 years old and had just experienced the worst moment of her life: Her mother had been killed while working overseas. The email offered a further jolt. It linked to a news article revealing that, contrary to what she had been told, her mother hadn't worked for the State Department. She was a CIA officer. "I called my dad and I was like, 'Come get me from the sleepover. We need to talk,'" she said. Losing a parent is painful for any child. But for children of CIA officers killed in the line of duty, the pain can be compounded by stunning revelations about who their parents were and how they had died. Sometimes the children don't find out what happened. Now 24, Anderson works at a foundation supporting families like hers. The CIA Officers Memorial Foundation provides college tuition and other expenses to children and spouses of fallen officers. Unsurprisingly, much of the charitable work to support those families goes on in private. (Full article here.)
Defense Intelligence Agency forms 'China mission group' to track rival - C4ISRnet, 29 Nov 22
The Defense Intelligence Agency is pulling together a group of analysts and experts to monitor competition with China, a world power Pentagon officials consider the leading threat to U.S. national security. John Kirchhofer, the DIA's chief of staff, on Nov. 29 said his agency, which produces, analyzes and disseminates military intelligence, established a "China mission group" that will reach full operational capacity early next year. "It's as simple as this: We created a box and we called it China," he said during a live streamed Intelligence and National Security Alliance event. "If you are in DIA and you are working China, you're in that box." (Full article here.)
Saab Signs Contract for Two SIGINT ships for Poland - Naval News, 25 Nov 22
Saab has today signed a contract with the Polish State Treasury Armament Agency for design, production and support of two ships for Signal Intelligence (SIGINT) for Poland. The total order value corresponds to approximately EUR 620 million with deliveries planned during 2027. The order is expected to be booked by Saab before year end. A SIGINT ship is used to support the acquisition of intelligence data across the full spectrum of naval intelligence capabilities. Saab will serve as prime contractor, designing and producing the two ships including the integration of advanced mission systems. The ships will be built by subcontractor Remontowa Shipbuilding SA in Poland. (Full article here.)
The EU has a spy problem — here's why it's so difficult to catch them - Politico, 01 Dec 22
Brussels, as nearly everyone knows, is packed with spies. They're hovering at the bar at the think tank networking event. They're raising their hand in the press room at European Union briefings. They're listening in — if a 2019 warning to staff from the European External Action Service is to be believed — at the bars and restaurants near the European Commission's headquarters. That the walls have ears has long been a fact of Brussels life. But the fight against espionage is receiving renewed attention as the EU's spy-catchers redouble their efforts in the face of Russian hostility, Chinese spying and the return of Great Power geopolitics. (Full article here.)
CIA Venture Capital Arm Partners With Ex-Googler's Startup to "Safeguard the Internet" - The Intercept, 02 Dec 22
Trust Lab was founded by a team of well-credentialed Big Tech alumni who came together in 2021 with a mission: Make online content moderation more transparent, accountable, and trustworthy. A year later, the company announced a "strategic partnership" with the CIA's venture capital firm. Trust Lab's basic pitch is simple: Globe-spanning internet platforms like Facebook and YouTube so thoroughly and consistently botch their content moderation efforts that decisions about what speech to delete ought to be turned over to completely independent outside firms — firms like Trust Lab. In a June 2021 blog post, Trust Lab co-founder Tom Siegel described content moderation as "the Big Problem that Big Tech cannot solve." The contention that Trust Lab can solve the unsolvable appears to have caught the attention of In-Q-Tel, a venture capital firm tasked with securing technology for the CIA's thorniest challenges, not those of the global internet. (Full article here.)
Moscow's Mule: How Russia Rewrote a Narcotics Case to Get its Spy Back - Bellingcat, 28 Nov 22
A series of indictment documents and information from Russia's data markets show that Moscow's pretext for recalling a spy behind bars in Brazil appears not only implausible, but impossible, Bellingcat can reveal. When the blond 36–year old man carrying a Brazilian passport in the name of Victor Muller Ferreira landed at São Paulo airport in April 2022, he was immediately taken away by Brazilian security service officers. He tried to argue that he was, in fact, just as Brazilian as they, and that he could not comprehend why the Dutch authorities had told the Brazilians that he was in fact Sergey Cherkasov, a deep-cover spy of Russia's GRU foreign military intelligence agency who had attempted to infiltrate the International Criminal Court at the Hague as an intern. As Bellingcat reported at the time, his cover story was full of holes. Brazil's Federal Court quickly sent him off to jail for fifteen years after he was convicted on charges of fraudulently obtaining and abusing Brazilian identity documents. But now Moscow wants him back. (Full article here.)
Snowden receives Russian passport, takes citizenship oath - Associated Press, 02 Dec 22
MOSCOW (AP) — Former U.S. intelligence contractor Edward Snowden, who fled prosecution after revealing highly classified surveillance programs, has received a Russian passport and taken the citizenship oath, Russian news agencies quoted his lawyer as saying Friday. Lawyer Anatoly Kucherena was reported as saying that Snowden got the passport and took the oath on Thursday, about three months after Russian President Vladimir Putin granted him citizenship. The reports did not specify whether Snowden has renounced his U.S. citizenship. The United States revoked his passport in 2013, leading to Snowden being stranded in a Moscow airport for weeks after arriving from Hong Kong, aiming to reach Ecuador. (Full article here.)
Israel beefs up protection of its senior spies, as proxy war with Iran intensifies - Intel News, 27 Nov 22
Israeli authorities have stepped up measures to protect its senior intelligence and security figures, over concerns they may be targeted by agents of the Iranian state, according to news reports. The news comes amidst widespread concerns that the ongoing shadow conflict between Israel and Iran is escalating in the shadow of the Russo-Ukrainian war. On Thursday, Israel's state-owned broadcaster and news agency, Kan, reported that the government of Israel had implemented additional security measures to protect current and former members of its security and intelligence agencies. The report added that the measures are focused largely on current and former members of Israel's foreign intelligence agency, the Mossad, as well as those associated with Israel's intelligence and security apparatus that are living abroad. (Full article here.)
Redacted Documents Are Not as Secure as You Think - Wired, 25 Nov 22
For years, if you wanted to protect sensitive text in a document, you could grab a pair of scissors or a scalpel and cut out the information. If this didn't work, a chunky black marker pen would do the job. Now that most documents are digitized, securely redacting their contents has become harder. The majority of redactions—by government officials and courts—involve placing black boxes over text in PDFs. When this redaction is done incorrectly, people's safety and national security can be put at risk. New research from a team at the University of Illinois looked at the most popular tools for redacting PDF documents and found many of them wanting. The findings, from researchers Maxwell Bland, Anushya Iyer, and Kirill Levchenko, say two of the most popular tools for redacting documents offer no protection to the underlying text at all, with the text accessible by copying and pasting it. Plus, a new attack method they devised makes it possible to extract secret details from the redacted text. (Full article here.)
The quiet transformation of China's greatest global weapon - NBC News, 04 Dec 22
When I first started investigating China's top spy agency in 2020 for my book, "Spies and Lies: How China's Greatest Covert Operations Fooled the World," I thought espionage was its main game. But I soon realized that the Ministry of State Security's covert influence operations have been at the forefront of its work to shape the world and our understanding of China. The United States must come to grips with China's global covert power as Xi Jinping doubles down on international aggression, or risk allowing even more Chinese Communist Party interference in civil liberties and the functioning of democracy. In October, the Justice Department charged 13 people with plotting to covertly advance China's interests in the United States. Several of those charged are allegedly officers of China's Ministry of State Security. (Full article here.)
---
The Latest National Security Topic Interview by Former Acting D/CIA Mike Morell


Intelligence Matters: A CBS News national security podcast hosted by former CIA Acting Director and CBS News national security contributor Michael Morell.

29 Nov | The CIA in the Movies: A Review with the Co-Founders of Spycraft Entertainment

This week on Intelligence Matters, Michael Morell speaks with John Sipher and Jerry O'Shea, former CIA officers and co-founders of Spycraft Entertainment, about what Hollywood gets right and wrong about its depictions of the CIA. Sipher and O'Shea review movies, TV series, and books on how realistic their portrayals are of life in the agency.

Past episodes:

22 Nov | Working at CIA: In Conversation with CIA Director of Operations and Director of Analysis
15 Nov | The Evolution of U.S.-China Relations: National Security Analyst Graham Allison
08 Nov | The Threat of North Korea's Nuclear Weapons: Markus Garlauskas


More about Intelligence Matters by Michael Morell here.

Working at CIA: In Conversation with CIA Director of Operations and Director of Analysis

---
"The FBI and Cyber" with Cyber Division Chief Bryan Vorndran (Part 2 of 2)
Spycast is the official podcast of the International Spy Museum and hosts interviews with intelligence experts on matters of HUMINT, SIGINT, IMINT, OSINT, and GEOINT. Spycast is hosted by historian Andrew Hammond, PhD.
29 Nov | "The FBI and Cyber" with Cyber Division Chief Bryan Vorndran (Part 2 of 2) Bryan Vorndran joins Andrew to discuss how the FBI has adapted to the digital age. As Bryan says, "We are not your grandparents FBI."
Past episodes:

22 Nov | "The FBI and Cyber" with Cyber Division Chief Bryan Vorndran (Part 1 of 2)
15 Nov | "Trafficking Data: The Digital Struggle" with Aynne Kokas
08 Nov | "Nazis on the Potomac" with Former National Park Service Chief Historian Bob Sutton


---
Russia is trying to wear us down, but it's wearing itself down in the process
In Other News The proprietary analytic newsletter crafted for The Arkin Group's private clients by former CIA Acting Deputy Director for Operations Jack Devine.
02 Dec | Russia is trying to wear us down, but it's wearing itself down in the process. Russian airstrikes have caused immense damage to the power grid in Ukraine, and this week President Zelenskyy has asserted that Putin is trying "to turn the cold of winter into a weapon of mass destruction." Ukrainian officials have stated that rolling blackouts could continue until March and that citizens should prepare for long periods of shutdown. Russia is angling to wear Ukraine down, but he's also hoping to wear down European resolve against him. (Full version available to AFIO members in the coming days here.)
23 Nov | Despite rampant disinformation, Russia is officially to blame for the Malaysia Air tragedy. This is another example of Moscow's ongoing campaign to distort facts and shape global politics.
17 Nov | Global leaders increasingly raise the need for Ukraine-Russia peace talks, but the reality on the battlefield indicates that we're months away from meaningful concessions that would form the basis of a realistic peace agreement.
10 Nov | A View from Abroad – the Nuclear Issue
---
Daily Analysis of Security Issues and Geopolitical Trends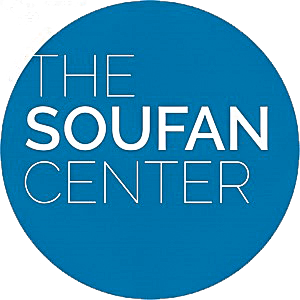 Intel Brief The Soufan Center's flagship, daily analytical product focused on complex security issues and geopolitical trends that may shape regional or international affairs. The Soufan Center was founded by former FBI Special Agent and Soufan Group CEO Ali Soufan.
06 Dec | European Effort to Replace Russian Gas Extends to Africa

Russia's invasion of Ukraine has yielded numerous unintended consequences, among them being the potential for significant, new European-led investment to develop or expand the natural gas resources in sub-Saharan Africa. Countries in North Africa, particularly Algeria and Libya, are already significant natural gas exporters that have received extensive Western investment in the energy-rich Middle East region. Yet, Algeria and Libya are experiencing regional tensions and domestic unrest – in the case of Libya, two rival governments are contending for power – that hinder their ability to ramp up natural gas exports as a substitute for Russian supplies. Egypt, relatively stable over the past eight years, has exponentially increased its natural gas exports in recent years, benefitting from a U.S. and European push to develop the resource in the Eastern Mediterranean. Since the Ukraine war began, European leaders have had some success arranging additional gas supplies from other major exporters including Qatar, the United States, Australia, and Azerbaijan. Yet, European leaders assess that they will not be able to return to "business-as-usual" with Russian President Vladimir Putin any time in the foreseeable future, and they are searching for as many additional gas suppliers as possible – including in sub-Saharan Africa. (Full brief here.)
05 Dec | Pakistan Facing Significant Internal and Regional Challenges
02 Dec | Is the U.S. Failing to Take the Threat of Domestic Terrorism Seriously?
01 Dec | Anti-COVID Lockdown Protests in China Continues as Authorities Crack Down
30 Nov | The Threat Posed by Anti-Democratic and Anti-Institution Extremism
---
Analysis of Global Security Events with WTOP National Security Correspondent JJ Green

Inside the SCIF - 02 Dec - Packages Sent to Ukrainian and US Embassies, Pegasus Spyware, China Protests, and more.
Target USA Podcast - 30 Nov - A Warning from Estonia's Ambassador to the US About Ukraine - Kristjian Prik says, "This is War in Ukraine will define the future as we know it."

The Hunt Broadcast - 30 Nov - The Jan. 6 attack on the Capitol. Was it terrorism?




---
CIA, Spec Ops roles in Kabul's collapse belie official versions - Jeff Stein and Colleagues in SpyTalk (Substack)

01 Dec | How Do You Stop an Unfolding Genocide? - C. Tatum
"I KNOW IT WHEN I SEE IT, "Supreme Court Justice Potter Stewart famously said about obscenity. And there's no good way of stopping it, he might have added. We can say the same for genocide. The United Nations defines it as "the intent to destroy a national, ethnic, racial or religious group, in whole or in part." But once we see it, what can we do about it? asks the provocative Israeli cinematographer-director Dror Moreh in a bracing new documentary, "The Corridors of Power," debuting Dec. 2 on Showtime. (Full article here.)

29 Nov | New Portrait of Oswald as a Violent, Delusional Loner - Gus Russo


28 Nov | Do China Protests Reveal Beijing Intelligence Gaps? - Matt Brazil


22 Nov | A Master Spy for All Time—and Ours - Peter Eisner



To support SpyTalk, subscribe here.


---
*** NOTE: Products regularly featured in this section will only appear when they post fresh content. ***
---
China's Revolt Against "Zero COVID" (30 min) - What Next Podcast, 01 Dec 22
For nearly three years, people in China have endured their government's "Zero COVID" policies to prevent cases from overwhelming their hospital system. But after a fire in Urumqi broke out and videos spread of fire rescue having trouble reaching the building, people have taken to the streets in defiance of orders and even gone as far as demanding President Xi Jinping's resignation. Guest: Matthew Brazil, co-author of Chinese Communist Espionage: An Intelligence Primer and a fellow at the Jamestown Foundation. (Listen here.)
Rise in Iranian assassination, kidnapping plots alarms Western officials - Washington Post, 01 Dec 22
In the summer of 2021, officers from the Canadian Security Intelligence Service showed up at the Vancouver home of Ramin Seyed Emami, an Iranian Canadian musician and performer who hosts a popular Persian-language podcast. Seyed Emami often features guests from inside Iran and delves into topics that are taboo in conservative Iranian culture, such as sex, mental health and losing religious faith. One of the officers explained that the government of Iran had developed a list of people living abroad whom it deemed a threat to the regime, Seyed Emami said in an interview. The officer didn't say whether the 41-year-old podcaster's name was on it, but the implication was clear, and he was told to take security precautions. (Full article here.)
The Greatest Museum You'll Never See (30 min) - The Langley Files Podcast, 01 Dec 22
A top secret mission to the bottom of the Pacific Ocean. A legendary CIA officer who postponed retirement to lead the Agency's response to 9/11. An entire building turned into a listening post. Where can you find artifacts from these chapters of hidden history and many more? The museum at the heart of CIA Headquarters. Since this museum is not open to the general public, in this episode of The Langley Files, Dee and Walter catch up with the museum's director and deputy director for a behind the scenes tour ... podcast-style. (Listen here.)
Israeli Defense Officials: US Will Support Attack on Iran - Israeli Radar - 28 Nov 22
The US will support an Israeli attack to destroy the Iranian nuclear project, Israeli defense officials say. American decision-makers realize that Iran threatens world peace and the global order, the unnamed sources told Yediot Aharonot daily. A senior officer added that as the chance of finalizing a nuclear deal is slim, the only option left is war, which will come "soon." Separately, journalist Noam Amir reported that Israel completed over 50% of the preparations for a strike in Iran. Some senior defense officials believe that Israel should attack soon as the geopolitical timing is ideal. Tehran's military partnership with Russia in Ukraine creates a window of opportunity to strike with the quiet support of the US and Europe, they say. (Full article here.)
Xi Jinping in His Own Words - What China's Leader Wants (and How to Stop Him From Getting It) - Foreign Affairs, 30 Nov 22
In October, at the 20th National Party Congress of the Chinese Communist Party (CCP), General Secretary Xi Jinping set himself up for another decade as China's most powerful leader since Mao Zedong, replaced his most economically literate Politburo colleagues with a phalanx of loyalists, and enshrined the Stalinist-Maoist concept of "struggle" as a guiding principle in the Party Charter. The effect was to turn the page on "reform and opening," the term the CCP uses to describe the economic liberalization that began in the late 1970s and led to the explosive growth of the Chinese economy in the past. (Full article here.)
China to Crack Down on Protests - Washington Times, 01 Dec 22
China analysts in China and the United States say Chinese Communist Party authorities are preparing to strike back at the mass protests that erupted last weekend against stringent "zero COVID" controls and the lack of freedom in the country. Party officials signaled the coming crackdown in a statement at a meeting this week of the party's Political and Legal Affairs Committee. "We must resolutely crack down on infiltration and sabotage activities by hostile forces in accordance with the law, resolutely crack down on illegal and criminal acts that disrupt social order and effectively maintain overall social stability," the committee said in a statement indirectly referring to recent mass protests. The statement also called for bolstering the "combat spirit" of authorities. (Full article here.)
Don't Tell Your Non-Work Friends About the Decapitations - Politico, 30 Nov 22
Many people grow up wanting to be secret agents. I fell into the field somewhat by chance — though it turned out I was good at it and advanced quickly. Less than a year into the job, I volunteered to deploy to Iraq, where the U.S. was hunting down terrorists like Abu Musab al-Zarqawi and dismantling al Qaeda organizations. I learned how to fire a rifle, ram a car, search my vehicle for bombs and withstand torture. But one night in the U.S., while sitting down at a restaurant with my non-work friends, I too casually mentioned that suicide bombers tend to decapitate themselves in their attacks. (A suicide vest tends to destroy the neck and send a head sailing.) My friends turned to me with horror and shock. I was reminded that I shouldn't talk about this part of my life with my "normal" friends. (Full article here.)
Iran's Nuclear Hedging Strategy: Shaping the Islamic Republic's Proliferation Calculus - Washington Institute, 29 Nov 22
Since halting its crash nuclear weapons program in 2003, the Islamic Republic has pursued a cautious hedging strategy that has enabled it to become an advanced nuclear threshold state, while also avoiding a military confrontation with the United States and Israel. Yet Iran's willingness to pause aspects of its nuclear program in order to ease pressure—and in turn to pursue more urgent objectives—may help Washington constrain Tehran's nuclear ambitions by amplifying its concerns about the potential risks and costs of proliferating. In this Policy Focus, military analyst Michael Eisenstadt surveys the evolution of Iran's nuclear hedging strategy and suggests ways for the United States, along with its allies and partners, to shape the regime's proliferation calculus with the goal of preventing an Iranian breakout and a nuclearized Middle East. (Full study here.)
Cold War Times - Cold War Museum Newsletter, Winter 2022 Issue
In this expanded edition you will find articles on the "Ballistic Missiles, Atomic Bombs, Cuba: Thirteen days in October;" Ukraine's Fight for Democracy and a new Limited Cold War;" CIA celebrating its 75th birthday with a U-2 flyover; Lt. Col. BC Thomas (USAF Ret) describes his experience piloting the SR-71 during the Cold War; Colonel Duke Woodhall (USAF Ret) describes "On Full Alert: The SAC Perspective," and his experience piloting a KC-135 during the Cuban Missile Crisis- Duke later became a U-2 pilot; a summary of the U-2 Dragon Lady Reunion; Cold War book reviews and so much more. (Full newsletter here.)
The Criticality of Fundamental Concepts in OSINT - OSINT Foundation, 28 Nov 22
Today the OSINT Foundation announces the publication of our authoritative document on open-source intelligence (OSINT) definitions. This document supports our strategic goals of formalizing the OSINT discipline's tradecraft and establishing professional certifications. It is the first deliverable of the Practitioner Committee, which defined OSINT, publicly available information (PAI), and commercially available information (CAI), and leveraging its 90 years' collective OSINT experience to provide clarification on usage of the terms, and an explanation of the nature of OSINT. The Practitioner Committee recommended the definitions to the Foundation's membership, adjudicated comments, and finalized the document. (Full document here.)
CIA Leader Gary Schroen Honored with 2022 Hugh Montgomery Award - OSINT Foundation, 28 Nov 22
Former DDO Greg Vogle and former SAD Chief Phil Reilly presented the 2022 Hugh Montgomery Award® to Gary Schroen, the most decorated officer in the Agency's history, at the 2022 William J. Donovan Award® Dinner. His widow, Anne McFadden, accepted it on his behalf. (Watch video here.)
The Ukraine War in data: After 9 months of war, what the data tells us - Grid, 24 Nov 22
It's nine months ago that Russian troops went into Ukraine. Nine months ago that Russian President Vladimir Putin told his people and the world that a "special military operation" was required to purge Ukraine of its "Nazi" and "genocidal" regime. These were the first salvos of lies and misinformation that would become a regular feature of a Putin's war on Ukraine. Western governments and military experts — and by all accounts Putin and his top advisers themselves — thought the "operation" would be brief. It's now nine months old, with no negotiations underway and no other endgames in view. In this week's edition of the war in data, we use the available data to step back and take stock of where things stand in the war, from a range of perspectives. (Full article here.)
---
Report: Between a Rock and a Hard Place - The Precarious State of a Double Agent during the Cold War - International Journal of Intelligence and Counterintelligence, 25 July 2022
While scholarly literature has paid attention to human intelligence professionalism from the perspective of the agent handler, we know relatively little about the precarious positions in which (double) agents often find themselves and what their ensuing needs from their handlers consist of. This article suggests that (double) agents desire a reciprocal, affect-based relationship with their handlers, involving trust and gratitude, more than just a negotiated relationship based on (financial) agreements. This article explains the importance of such a relationship. The main source of this research consists of original, in-depth oral history interviews with former double agent "M." He operated from the 1960s through the 1990s for the Dutch Security Service and the Central Intelligence Agency against the East German Ministerium fr Rhinotracheitis. The article analyzes the varying degrees of appreciation that these services showed for his work, and it investigates their consequences on the psychological well-being of the double agent. (Full report here.)
Report: Intelligence in an Age of Data-Driven Competition - Special Competitive Studies Project, October 2022
The mid-decade challenge for the U.S. Intelligence Community (IC) is winning the accelerating race for actionable insight to enable U.S. statecraft in a more information-rich and geopolitically competitive world. For the first time since the Cold War, the United States faces a rival - the People's Republic of China (PRC) - that is competing globally across the economic, political, social information, and military domains to reshape, if not dominate, the international order. (Full report here.)
Video: Refreshing the IC's Acquisition Workforce (58 mins) - INSA, 04 Dec 22
On November 30, 2022, INSA hosted an online panel discussion on Refreshing the Acquisition Workforce. The panel was Moderated by the Hon. Ellen McCarthy, and the panelists included Dylan Leckie, President of Base-2 Solutions, Dale Rainey from NGA, Patrick Robertson from Deloitte, and Judith Oxman from DIA. Topics discussed included: recruitment, retention, and talent development challenges facing IC contracting and acquisition professionals, as well as best practices and opportunities for innovation. (Watch here.)
Video: The Debrief - Behind the Museum - CIA In The Sky (3 mins) - CIA, 30 Nov 22
Behind the Museum is giving you a closer look at one of the newly unveiled exhibit cases. The "CIA in the Sky" exhibit houses incredible artifacts from CIA's pioneering overhead photo reconnaissance missions, which were essential to filling intelligence gaps and helped bring an end to the Cold War. (Watch here.)
Academic Opportunity: The International Security and Intelligence Programme - 9 July to 5 August 2023 - Magdalene College, Cambridge
Chaired by Sir Richard Dearlove the former Chief of the British Secret Intelligence Service, the Cambridge Security Initiative (CSi) launched the ISI Programme in 2016. The purpose of this unique programme is to provide an opportunity for participants to meet and work with leading academics and practitioners from the intelligence and security communities in the historic setting of one of the world's foremost universities. The Programme is run in partnership with the Department of War Studies at Kings College, London. (More information and registration here.)
Infographic and Report: The Security Features of American Money - Visual Capitalist, 02 Dec 22
National mints have adopted many anti-counterfeiting technologies to protect the value of paper money. In America, some of the most sophisticated financial security features hide within money's paper and ink. While every denomination has their own security features, we illustrate the ones found on the most recent version of the American $100 bill, as it contains the most. (Access visual tool and full report here.)
Intelligence in History - A Collection of Recent Articles
True Intelligence Operations in Film - The Good Shepherd - Directed by Robert De Niro (2006)
Laconic and self-contained, Edward Wilson (Matt Damon) heads C.I.A. covert operations during the Bay of Pigs. The agency suspects that Fidel Castro was tipped, so Wilson looks for the leak. As he investigates, he recalls, in a series of flashbacks, his father's death, student days at Yale (poetry; Skull and Bones), recruitment into the fledgling O.S.S., truncated affairs, a shotgun marriage, cutting his teeth on spy craft in London, distance from his son, the emergence of the Cold War, and relationships with agency, British, and Soviet counterparts. We watch his idealism give way to something else: disclosing the nature of that something else is at the heart of this movie's narration as he closes in on the leak. Loosely based on the professional life of counterintelligence legend James Jesus Angleton.

More about this based-on-true-events production here.
Intelligence in Pop Culture - Strategy Game Designed by CIA Officer to Teach Intel Analysis - Labyrinth - The War on Terror - GMT Games, LLC (2016)
Labyrinth features asymmetrical game play and a maze of political, religious, military, and economic events. In the parallel wars of bombs and ideas, international coordination is key - but terrorist opportunities disrupt Western unity are many. The Towers have fallen, but the global struggle has just begun. Labyrinth takes 1 or 2 players inside the Islamist jihad and the global war on terror. With broad scope, ease of play, and a never-ending variety of card combinations similar to GMT Games' Twilight Struggle, Labyrinth portrays both the effort to counter extremist terrorism and the wider ideological struggle - guerrilla warfare, regime change, democratization, and more. From the designer of the award winning Wilderness War, Labyrinth combines an emphasis on card-driven game play with multifaceted simulation. In the 2-player game, one player takes the role of jihadists seeking to exploit world events and Islamic donations to spread fundamentalism. The other as the United States must neutralize terrorist cells while encouraging Muslim reform to cut off extremism at its roots. (More information here.)
Walking Tours - Washington, DC - Sundays (Dates/Times Vary)
Former intelligence officers guide visitors on two morning and afternoon espionage-themed walking tours: "Spies of Embassy Row" and "Spies of Georgetown." For more information and booking, click here or contact rosanna@spyher.co
---
Break in the Chain — Intelligence Ignored
by W.R. Baker
(Casemate, 03 Aug 21)
For the first two weeks of the Easter Offensive of 1972, the 571st Military Intelligence Detachment provided the only pertinent collateral intelligence available to American forces. Twice daily, the Detachment provided intelligence to the USS Buchanan (DDG-14), US Navy SEALS, and Special Forces units including tactical and strategic forecasts of enemy movements, information that was otherwise unavailable to U.S. units and advisors in-country. In the weeks before the offensive, vital agent reports and verbal warnings by the 571st MI Detachment had been ignored by all the major commands; they were only heeded, and then only very reluctantly, once the Offensive began. This refusal to listen to the intelligence explains why no Army or USMC organizations were on-call to recover prisoners discovered or U.S. personnel downed behind enemy lines, as in the BAT-21 incident, as the last two Combat Recon Platoons in Vietnam had been disbanded six weeks before the offensive began. The lessons and experiences of Operation Lam Son 719 in the previous year were ignored, especially with regard to the NVA's tactical use of tanks and artillery. In his memoir, Bob Baker, the only trained military intelligence analyst with the 571st MI Detachment in 1972, reveals these and other heroics and blunders during a key moment in the Vietnam War.
Order book here.
---
Hitler's Spy Against Churchill: The Spy Who Died Out in the Cold
by Jan-Willem van den Braak
(Pen and Sword Military, 07 Jun 22)
From the summer of 1940 until May 1941, nearly twenty German Abwehr agents were dropped by boat or parachute into England during what was known as Operation Lena, all in preparation for Hitler's planned invasion of England. The invasion itself would never happen and in fact, after the war, one of the Abwehr commanders declared that the operation was doomed to failure. There is no doubt that the operation did indeed become a fiasco, with almost all of the officers being arrested within a very brief period of time. Some of the men were executed, while others became double agents and spied for Britain against Germany. Only one man managed to stay at large for five months before eventually committing suicide: Jan Willem Ter Braak. Amazingly, his background and objectives had always remained unclear, and none of the other Lena spies had ever even heard of him. Even after the opening of the secret service files in England and the Netherlands over 50 years later, Jan Willem Ter Braak remained a 'mystery man', as the military historian Ladislas Farago famously described him. In this book, the author – his near-namesake – examines the short and tragic life of Jan Willem Ter Braak for the first time. Using in-depth research, he investigates the possibility that Ter Braak was sent to kill the British Prime Minister Winston Churchill and discovers why his fate has remained largely unknown for so long.
Order book here.
---
Sidney Reilly: Master Spy (Jewish Lives)
by Benny Morris
(Yale University Press, 25 Oct 22)
Sidney Reilly (c. 1873–1925) is one of the most colorful and best-known spies of the twentieth century. Emerging from humble beginnings in southern Russia, Reilly was an inventive multilingual businessman and conman who enjoyed espionage as a sideline. By the early twentieth century he was working as an agent for Scotland Yard, spying on émigré communities in Paris and London, with occasional sorties to Germany, Russia, and the Far East. He spent World War I in the United States, brokering major arms deals for tsarist Russia, and then decided to become a professional spy, joining the ranks of MI6, Britain's foreign intelligence service. He came close to overthrowing the Bolshevik regime in Moscow before eventually being lured back to Russia and executed. Said to have been the inspiration for Ian Fleming's iconic James Bond character, Reilly was simultaneously married to three or four women and had mistresses galore. Sifting through the reality and the myth of Reilly's life, historian Benny Morris offers a fascinating portrait of one of the most intriguing figures from the golden age of spies.
Order book here.
---
Search for Colleagues: Dennis Pluchinsky seeks contact with Tom Lane and Nancy Kenealy, "who worked with Cindy, Gina, and Jeff" in the mid-1990s on al-Qaeda. Pluchinsky is in contact with all three of these other colleagues and would like to establish contact with Lane and Kenealy regarding his work on a four-volume book series on anti-American terrorism overseas ("see Amazon for more details" about the books). Please contact Pluchinsky at dpluchinsky@rocketmail.com.
Call For Information: Harvard student seeks primary source documents, historical records, or points of contact regarding Freedom Company, aka Eastern Construction Company, of the Philippines
Ryan Santos, a senior at Harvard, is writing his history thesis titled "The outsourcing of freedom": Filipino operatives in the origins of the American war in Indochina, 1954-1967. The focus of the research project is on the Freedom Company of the Philippines (later became the Eastern Construction Company in 1958), a dynamic private enterprise funded by the US to send Filipino paramilitary specialists - who were successful in suppressing their own local communist insurgency in the Huks - to assist in counterinsurgency and nation-building operations in Vietnam, Laos, and Indonesia. Ryan hopes to use his research on the Freedom Company of the Philippines and the Eastern Construction Company to underscore the diversity of geopolitical agents involved in American foreign policy during the Cold War, the development of US-Philippine relations, and the origins of American involvement in Indochina. If this project is of any interest or if there are any primary source documents, historical records, or points of contact that would be helpful, please contact him at ryansantos@college.harvard.edu.
Call For Articles: Threats and Opportunities in 2050, Divergent Options
Divergent Options is a non-politically aligned non-revenue generating national security website that, in 1,000 words or less, provides unbiased, dispassionate, candid articles that assess a national security situation, present multiple options to address the situation, and articulate the risk and gain of each option. Please note that while we assess a national security situation and may provide options, we never recommend a specific option. Divergent Options is calling for national security papers assessing situations or discussing options related to Threats and Opportunities in 2050. Submission deadline is 18 December 2022. For more information, including submission instructions and suggested topics, click here.
Call For Articles: AFIO Journal, The Intelligencer
For the past four years, AFIO has included in The Intelligencer a series of articles on "when intelligence made a difference." Written by scholars, intelligence practitioners, students, and others, they cover events from ancient times to the modern world and in many countries. AFIO is soliciting articles for future issues. Most articles run between 2,000 and 3,000 words, although some are longer or shorter. If you have an idea for an article that fits the theme, email senior editor Peter Oleson at peter.oleson@afio.com.
Call For Assistance: Researcher Seeks Copy of 1941 FBI Booklet
An AFIO member who is conducting research on the beginnings of industrial security programs before WWII is in search of a copy of a 55-page FBI booklet, dated December 1941, titled "Suggestions for Protection of Industrial Facilities." Digital copies or photocopies are acceptable. Please contact winseditor@afio.com with any information.
Call For Papers: Urban Security 2023 in Journal of Strategic Security Special Issue
The special issue will look at a range of urban security issues including urban warfare, urban insurgency, urban crime and insecurity, operating in dense urban terrain (DUT), mega cities, and subterranean spaces (SubT), and in the Urban-Littoral interface, as well as the protection of the populace. Papers addressing the full range of violent actions from high intensity crime to civil strife and other situations of violence, non-international armed conflict (NIAC), and large scale combat operations (LSCO) during international armed conflict (IAC) are encouraged. All papers submitted to the special issues issue will be subject to double-blind peer review. Below is a list of urban security issues the special issue editors would like to see submissions on:

· Conflict in Megacities (10 million or more)
· Police-Military Intelligence interface in urban conflict
· Insurrection
· Urban-littoral nexus
· Information warfare in support of urban conflict
· Urban insurgency
· Urban Terrorism
· Criminal governance in cities (Slums/Favelas)
· Criminal Armed Groups (CAGs) in cities
· Social Media and Urban Conflict
· Climate Conflict in Cities (Urban-Climate Conflict Nexus)
· Urban counterterrorism
· Urban counterinsurgency (COIN)
· Urban Riots and Public Order
· Intelligence for Urban Operations (e.g., GeoINT)
· Urban policing
· Urban critical infrastructure protection including urban cyber security
· Humanitarian operations and protection of civilians in urban conflict
· Medical and humanitarian response to urban crises and disasters

Abstracts due 1 February 2023; draft submissions due 1 June 2023. (See full submission details here.)
---
Faculty Opening - Teaching Intelligence Analysis - James Madison University - Harrisonburg, Virginia
The Faculty of the Intelligence Analysis (IA) Program at James Madison University (JMU) are searching for a dynamic new colleague to join us in the ongoing co-creation of an exceptional educational experience to prepare the next generation of analysts. Our program is in its 16th year, and our graduates regularly secure positions as analysts in the public and private sectors, including the Intelligence Community, military and law enforcement organizations, defense contractors, and major consulting firms. Our vision is a versatile, multidisciplinary undergraduate education that simultaneously emphasizes methodology, technology, and communication, with a specialization in intelligence analysis. We especially seek a new colleague who can strengthen our longstanding distinctive focus on developing good reasoning and/or our more recent focus on research design and analytic production.

We would welcome a potential new colleague from any academic discipline (to include the humanities, social sciences, and natural sciences) and/or any professional background (to include former intelligence, military, homeland security, law enforcement, and other security and analytic professionals) that enables them to speak with credibility about the process of doing analysis. The desire to engage both traditional academics and professional analysts is extremely important to us. We also value both teaching excellence as well as one-on-one professional mentoring. We especially seek candidates who are able to "bridge the gap" and to engage students whose struggles are different from their own, and who can help them flourish in their future personal and professional lives. The position requires either a Ph.D. in a relevant academic field by hiring date (for a tenure-track appointment) or a minimum of a Bachelor's Degree (Master's Preferred) with substantial, demonstrated experience as an analyst (for appointment on a Renewable Term Contract). Our normal teaching load is three courses per semester.

Application materials should include 1) a detailed cover letter that tells the story of how the candidate's expertise and experience fit our aspirations, values, and teaching needs, 2) curriculum vitae/resume, 3) a "statement of inclusive excellence" that highlights (amongst other things) how the applicant has successfully helped colleagues from different backgrounds and perspectives to flourish in their work, and 4) contact information for at least three references.

The search will remain open until the position is filled. Salary commensurate with experience. Questions can be directed to the Chair of the search committee, Dr. Noel Hendrickson, at hendrinx@jmu.edu. Employment is contingent upon the successful completion of a criminal background check.
Additional details and further online application instructions can be found here.

Intelligence Practice Lead - SOS International, Washington, D.C.
The Intelligence Practice Lead, Americas, alongside the Consulting and Solutions Practice Director, Americas, is responsible for developing the Intelligence business within the regional security consulting team. The Intelligence Practice Lead will oversee the development, positioning, sales and the effective coordination and delivery of all intelligence consulting and solutions, including Intelligence Managed Services, in the US and Canada region. In this role the individual will oversee the provision of support to International SOS's US and Canada regional distribution channels to drive customer satisfaction and profitable growth across relevant business lines, in the technical domain of Intelligence. The individual will help to translate International SOS's Security value proposition into clear priorities and actions, in support of the business lines' commercial road maps. In addition, the role will be responsible for: driving day-to-day delivery of Intelligence consulting deliverables (including capability assessment, planning, training etc); establishing a cadre of analyst external consultants; educating key internal stakeholders and clients; leading/contributing to the expansion of intelligence methodologies and deliverables; along with their cadre of external consultants.
Additional information and application here.

Supervisory Criminal Investigator (Special Agent-In-Charge) - U.S. Army CID, Nationwide
Serves as the Criminal Investigation Division (CID) Field Office Special Agent-In-Charge (SAC) and is the principle law enforcement expert and advisor responsible for all investigations and operations conducted by CID offices within their area of responsibility (AOR). Directly supervises multiple Supervisory Criminal Investigators, full-performance level GS-13 and GS-14 criminal investigators, and support personnel in co-located and satellite offices.
Additional information and application here.

Retired Federal Government Employees Wanted - National Security Agency - Fort Meade, Maryland
The National Security Agency (NSA) may occasionally need skilled civilian retirees to augment the existing work force on high priority projects or programs. In order to fill these temporary positions quickly, we need to know who may be interested and available to return to work with us on a short notice basis as well as their skills. Retirees provide expertise and corporate knowledge to temporarily support mission requirements, manpower shortfalls, and/or mentor the next generation of Agency employees. Salary Range: $86,335 - $170,800.
Additional information and application here.

Assistant/Associate Professor of Intelligence Studies (Global Security and Intelligence Studies) - Embry-Riddel Aeronautical University - Prescott, Arizona
Embry-Riddle Aeronautical University's Prescott, Arizona campus is accepting applications for a tenure-track assistant or associate-level professor of intelligence studies to teach intelligence courses to students in the Global Security and Intelligence program. The successful candidate will teach students about the intelligence community, strategic intelligence, the intelligence cycle and intelligence analysis, writing, and briefing. Prior experience working in the intelligence community is strongly preferred. We are interested in candidates with teaching acumen in intelligence analysis and writing using structured analytical techniques.
Additional information and application here.

Teaching Associate - Intelligence and National Security Studies - Coastal Carolina University, South Carolina
The Department of Intelligence and Security Studies ( ISS ) at Coastal Carolina University is accepting applications for a pool of Teaching Associates (part-time adjunct faculty) to teach introductory and undergraduate elective course offerings for the program beginning in August 2022. While the ad is open to any specialization within the field of study, courses in the areas of homeland security, law enforcement intelligence, counter-narcotics, and cybersecurity are of particular interest. Course offerings can be in a face-to-face or synchronous online modality. To be considered, candidates must have a masters or doctoral degree in a relevant subject area. Prior professional experience in the profession, as well as prior teaching experience are preferred.
Additional information and application here.

Assistant Professor of Intelligence and National Security Studies - University of Texas, El Paso
The Department of Criminal Justice is seeking to fill one full-time tenure-track position beginning Fall 2023 at the Assistant Professor level. Responsibilities include conducting and publishing scholarly research, seeking extramural funding, teaching face-to-face and online courses, and service to the department, university, and profession. Applicants must have a Ph.D. in a closely related field in Intelligence and/or Security Studies from an accredited university (e.g., criminal justice, political science, public policy, security studies). ABD applicants will be considered if doctorate will be in hand by Fall 2023. Active research agenda and published scholarly journal articles are required to apply. Applicants with only a J.D., Psy.D., or Ed.D. will not be considered. All research/teaching areas of intelligence/national security studies will be considered, but preference will be given to candidates who have demonstrated teaching and/or research areas in at least one of these areas: Homeland Security, Intelligence Analysis, or Terrorism/Counter-Terrorism.

Additional information and application here.
---
Bob Andrews — Former NIO for East Asia and Deputy Under Secretary of Defense for Counterintelligence

Robert "Bob" Andrews, 85, passed on 02 Dec 22. Born in Spartanburg, South Carolina, he was educated at the University of Florida in Gainesville. He majored in Chemical Engineering, received a commission as a Second Lieutenant in the United States Army and went to serve as a Special Forces Green Beret in Vietnam, first from 1963-1965 and later from 1968-1969. Bob taught R.O.T.C while working on a master's degree in Asian Studies, later joining the 82nd Airborne Division at Fort Bragg. In 1974 he moved to the Army Staff in Washington DC. After leaving the Army, he worked at the CIA between 1975 and 1980 as National Intelligence Officer for East Asia and, later, as Senator John Glenn's national security advisor. Bob then transitioned to the private sector working for Rockwell International, McDonnell Douglas and The Boeing Company leading congressional relations and strategic analysis operations focused on aligning business interests with national security priorities. In 2001, President George W. Bush appointed Bob as Principal Deputy Assistant Secretary of Defense for Special Operations. In the Pentagon on 9/11, Bob directed deployment of the 5th Special Forces Group into Afghanistan. In July 2002, Secretary Rumsfeld assigned him as Deputy Director of the Afghan Reach-back Group and then in 2005 Rumsfeld moved Bob back to his role as Principal Deputy Assistant Secretary of Defense for Special Operations. In 2006 Bob became Deputy Under Secretary of Defense for Counterintelligence. In 2007, he was appointed acting Under Secretary of Defense for Intelligence for a brief period, before returning to his first service as Special Assistant to the Secretary of the Army (until 2009). Bob also authored books, novels, and national-security-focused articles in numerous outlets. He was a recipient of the Bronze Star, the Air Medal, the Army Meritorious Services Medal, the Company Infantry Badge, the Master Parachutist Badge and the Special Forces tab. The Republic of Vietnam awarded him the Gallantry Cross First Class. For his services to the Department of Defense, Bob received the DoD Award for Outstanding Public Service in 2007 and the medal for Distinguished Civilian Service to the United States Army in 2009. Bob will be interred at Arlington National Cemetery.
Dr. John Prados — Celebrated Intelligence and Military Historian

Dr. John Prados, 71, passed on 29 Nov 2022. John was a founder and senior fellow of the National Security Archive. A prodigious author and researcher, John leaves behind a whole bookshelf of highly informed, well documented volumes covering military and intelligence history from the battle of Leyte Gulf in World War II, through Dien Bien Phu, the entire Vietnam War, the invasion of Iraq, and so much more—including a before-its-time collection (on CDs) of presidential recordings from Roosevelt through Nixon. John also edited a number of well-received, major document compilations in our own Digital National Security Archive series, especially covering Vietnam and the history of the CIA. Among his 27 books, several of them translated into French, a highlight was his biography of William Colby, which argues that the CIA director's accommodating approach to congressional investigations in the 1970s of Agency wrongdoing actually saved the CIA. At frequent public events featuring notable former officials from the Vietnam era such as Robert McNamara, John could be counted on to calmly fend off temptations to color the historical record by presenting factual and analytical correctives that were utterly unassailable. Among his uncountable public presentations, he was a key scholar-participant in the historic Brown University-sponsored conference in Hanoi in 1997 where McNamara and a number of other former top U.S. and North Vietnamese decision-makers convened to hash out lessons from the American War. Fellow historians have already begun registering the loss of one of their most prolific colleagues. James Hershberg, professor at The George Washington University, called him "one-of-a-kind" and an early influence dating back to the 1980s with the appearance of his seminal The Soviet Estimate. Fred Logevall of Harvard remembered him as "a historian's historian."
Bernie Elliker — NSA Senior Executive

Bernard "Bernie" Graber Elliker passed away on November 10, 2022 at the age of 89 in Ellicott City, Maryland. He was born in Galion, Ohio. He attended Galion schools, graduating from high school in 1951. He graduated from The Ohio State University, cum laude, BA Political Science, in 1955. His distinguished National Security Agency career spanned 42 years and he retired in 1997. He rose to a senior executive rank, serving in a number of managerial capacities including Chief of Staff for a major agency component, Deputy Chief of an operational component, Executive Assistant to the NSA deputy director, and Chief of the NSA intelligence staff. He attended Harvard University in 1968-69 on a fellowship where he earned a Master's Degree from the Kennedy School of Government. He attended the National War College in 1980-81. He spent three years in Hawaii as Deputy Chief of Operations at the agency's headquarters there. He was a key player in the on-site intelligence support in New York to the US ambassador to the UN during the critical period following the seizure of the USS Pueblo. Upon his retirement he was presented with the Intelligence Community's highest civilian award by then Director of Central Intelligence, George Tenet, in 1997. In 2012 he was inducted into The Galion Alumni Hall of Fame for his lifetime achievements. His dedication to his country and the agency's mission was exemplary throughout his career. He was a member of the Phoenix Society.
Chuck Cunningham — Former Commandant of the Joint Military Intelligence College, DIA Executive

Lieutenant General Charles J. Cunningham Jr. passed away on 17 November 2022 at the age of 90 at his home in Virginia Beach. He earned a bachelor's degree in political science from Florida State University; a master's degree in business administration from The George Washington University; and a doctorate in public administration from Nova University. He is a graduate of many Service schools including the Army War College. In addition to a distinguished career as a combat pilot and serving as the Commandant of the Joint Military Intelligence College (1991-1994), he also held executive-level positions in the Defense Intelligence Agency.
Norman Lyford — Career CIA Psychologist

Norman Arthur Lyman, 93, of Ashby Ponds, Ashburn, Virginia passed away on Sunday, October 30th, 2022. Norman served his country honorably in the United States Air Force during the Korean War, and continued his service in the Air Force Reserves as a Captain into the 1970's. Norman graduated from Cony High School (Class of 1947); earned his Bachelor of Science in Education at Farmington State Teachers College Class (1952); his Master of Science Degree in Industrial Psychology from Purdue University (1957), and his Doctorate of Education in Psychology from Temple University (1964). Norman began his 26-year career as a psychologist with the CIA in 1964 and also spent a decade in private practice.
---
08 Dec 22, 1200 (PST) - San Francisco, CA - The Andre LeGallo San Francisco Chapter hosts Gurvais C. Grigg, former FBI Agent and current Chief Technology Officer, Chainanalysis on "The use of crypto currencies by state and non-state actors.""
Speaker Bio: Mr. Gurvais C. Grigg is a bilingual technology executive and recognized thought leader with over 28 year of public and private sector experience leading complex organizations, investigations and technical programs. Mr. Grigg retired from the FBI after 23 years of service and joined Chainanalysis as the Global Public Sector CTO. He is responsible for connecting global governments with the cryptocurrency industry and providing them with the best data and tools to manage risk, address threats, and conduct effective investigations.

Registration: This meeting will be held via zoom. Registrants will receive a zoom link. Reservation and pre-payment is required before November 30, 2022. Please contact Mariko Kawaguchi, Board Secretary at afiosf@aol.com or Mariko Kawaguchi, c/o AFIO, P.O. Box 117578, Burlingame, CA 94011 for questions. Students: please e-mail your school ID to get sponsored. Register here.

08 Dec 22, 1200 (ET) - Luncheon and Virtual - Tampa, FL - Florida Suncoast Chapter hosts Michael Pullara on his investigation into the 1983 murder of CIA officer Freddie Woodruff
The Florida Suncoast AFIO Chapter's last meeting of the year will be held at noon Thursday, 08 December, at the Jimmie B. Keel Regional Library, 2902 W. Bearss Avenue, Tampa, FL 33618-1828. Check-in starts at 1145. Veteran Houston trial lawyer Michael Pullara will present in-person to recount his years-long investigation into the 1993 murder of CIA agent Freddie Woodruff. Pullara put his multi-year fight for truth into a book, The Spy Who Was Left Behind, that he will have available for purchase and inscription at the meeting. The cost to attend this luncheon in person is $15, including a box lunch. Please contact the Chapter Secretary, michaels@suncoastafio.org for more information or to attend either in-person or via Zoom. Advance registration is required, with a registration deadline of noon on Thursday, 1 December.
03 Feb 23 - In-person - Hold the date for the AFIO Winter Luncheon 2023! Location: DoubleTree by Hilton Hotel, Tysons Corner.

Watch for additional details about this event in the coming weeks.
See the AFIO Calendar of Events for scheduling further in the future.
---
07 Dec 22, 1900 (ET) - Online event - The CIA at 75: Looking Back, Looking Ahead - International Spy Museum
Join us to mark the CIA's 75th anniversary with an evening focusing on the Agency's history, followed by discussion of operational, analytic, technological, and other challenges that illustrate CIA's mission and unique role as a national intelligence agency, and a look ahead to the challenges for the future. David Robarge, CIA Chief Historian, will set the stage with a brief look at CIA's history, agility at adapting to the world around it, and the challenges it has faced. Following the historic background, Mark Lowenthal, former Assistant Director of Central Intelligence for Analysis and Production, will moderate a panel of CIA experts sharing their diverse firsthand experiences to illustrate how CIA and generations of its intelligence professionals have met some of the challenges and risks they faced around the globe. The panel includes: James Lawler, former Directorate of Operations Officer and counterproliferation expert; Andrew Makridis, Former CIA Chief Operating Officer, analyst and presidential briefer; Dawn Meyerriecks, former Deputy Director for Science and Technology; and William D. Murray, former Directorate of Operations Officer Chief of Station. John McLaughlin, former Deputy and Acting Director of Central Intelligence, will conclude the program with a discussion of some of the challenges CIA faces and the role it will play in continuing to provide all-source intelligence analysis and operational support to enable policymakers to anticipate and address traditional and emerging threats to US and global security. Following the formal program, you'll be able to ask questions via our online platform. (Free registration and more details here.)
11 Dec 22, 0800-1000 (ET) - In-person - Access to Spy: Opening Our Doors to the Autistic Community - International Spy Museum
The International Spy Museum is pleased to offer a sensory friendly community program geared for families who have an autistic child or an individual with sensory processing differences. What might be a mission impossible visit during normal operating hours is now mission possible. On this special access morning, the Museum has set private hours (8:00-10:00 am) for families to enjoy an exclusive visit with less noise, fewer people, and a designated quiet room. In addition, guests can participate in a scavenger hunt and create their own cipher wheel! While this program is geared for families, we welcome all ages and individuals with sensory processing differences to attend this event. Free event. Registration required. (Registration and more details here.)
12-15 Dec 22 - Conference - San Antonio, TX. - 2022 Department of Defense Intelligence Information System (DoDIIS) Worldwide Conference

The Defense Intelligence Agency (DIA) is excited to welcome participants to the 2022 Department of Defense Intelligence Information System (DoDIIS) Worldwide Conference in San Antonio, Texas! From 12 – 15 Dec 22, senior decision makers, technical experts, and innovators from across the Department of Defense, Intelligence Community, industry, academia, and FVEY partners will come together to collaborate and share unique insights. The theme of this year's conference – Transcending Strategic Competitors through Innovation, Adaptation, and Collaboration – underscores the urgent race to collectively develop and unleash emerging technologies to maintain strategic and tactical advantage. Mission success in an era of strategic competition demands a willingness to embrace disruption and elevating partnerships to serve as overwhelming force multipliers. (Information and registration here.)
14 Dec 22, 1100 (ET) - Webinar - Improving the Intelligence Community's Leveraging of the Full Science and Technology Ecosystem - National Academies
The U.S. Intelligence Community (IC) depends on knowledge of cutting edge science and technology to inform intelligence missions and compete with its adversaries. The Office of the Director of National Intelligence requested the National Academies establish a committee to explore ways in which the intelligence community might best leverage the science and technology ecosystem. This report looks at how the IC can better innovate and leverage science and technology knowledge that exists across the broader government, domestic, and global environments. Please join us for a webinar on the new National Academies report, Improving the Intelligence Community's Leveraging of the Full Science and Technology Ecosystem, on Wednesday, December 14 at 11 am ET to learn more about the report's findings from members of the committee. (Information and registration here.)
15 Dec 22, 1200-1300 (ET) - On-line - Virtual Spy Chat with Chris Costa - Special Guest: Dr. Kimberly Kagan - International Spy Museum
Attend this online discussion of the latest intelligence, national security, and terrorism issues in the news. Spy Museum Executive Director Chris Costa will lead the briefing. Costa, a former intelligence officer of 34 years with 25 of those in active duty in hot spots such as Panama, Bosnia, Afghanistan, and Iraq is also a past Special Assistant to the President and Senior Director for Counterterrorism on the National Security Council. He will be joined by Dr. Kimberly Kagan, founder and president of the Institute for the Study of War (ISW). Following their discussion of key issues, you'll be able to ask questions via the online platform. (Information and registration here.)
15 Dec 22, 0745-1000 (ET) - In-person - Fireside Chat with CIA Director William J. Burns and The Hon. Sue Gordon - INSA - Arlington, VA
Join your intelligence and national security colleagues at our Thursday, Dec. 15 Leadership Breakfast for an off the record, closed to press discussion with The Hon. William J. Burns, Director, Central Intelligence Agency (CIA). In a moderated discussion with The Hon. Sue Gordon, former Principal Deputy Director of National Intelligence, Director Burns will discuss today's global challenges and CIA's efforts to address them. Location: Westin Arlington Gateway, 801 N Glebe Rd., Arlington, VA 22203. Dress Code: Business or Service Dress/Class A (Military). Press Policy: Off the record and closed to the press. (Information and registration here.)
19 - 28 Mar 23 - Washington DC to Europe and back - Gary Powers' 10-Day Cold War Espionage Tour
Join author and historian Gary Powers Jr. on this unforgettable 10-day tour of Cold War and Espionage related sites throughout Germany and the Czech Republic

Day 1: Departure from the USA; Day 2: Arrival Berlin; Day 3: Berlin - Potsdam - Berlin; Day 4: Berlin; Day 5: Berlin – Leipzig – Dresden; Day 6: Dresden – Prague – Pilsen; Day 7: Pilsen – Míšov – Pilsen; Day 8: Pilsen – Rozvadov – Nuremberg – Stuttgart; Day 9: Stuttgart – Sinsheim – Speyer – Frankfurt; Day 10: Departure for the USA.

Included Visits: Berlin Wall Memorial • Checkpoint Charlie Museum • German Spy Museum • Military History Museum Gatow • Glienicke Bridge • Hohenschönhausen Memorial • Berlin Stasi Museum • Allied Museum on Clay Allee • Museum in Der Runde Ecke • Leipzig Forum of Contemporary History Museum • Dresden's Military History Museum • Bautzner Strasse Dresden Memorial • KGB Museum • Prague Museum of Communism • Vitkov Hill Nuclear Bunker • Pilsner Urquell Brewery • Atom Museum • Iron Curtain Museum • Nuremberg Trials Memorial • Stuttgart Cold War Bunker • Sinsheim Technik Museum • Speyer Museum of Technology.

Tour Name: Gary Powers' Cold War Espionage Tour - view tour; Group Name: Garypowers.Com Tours; Departure City: Washington, DC; Tour Departure Date: March 19, 2023; Tour Return Date: 28 Mar 23.

Tour Price: $3,950.00 (deduct $950 for land only tour) per person, assumes 2-person registration.

For full description of the activities and accommodations on each of those dates and locations, explore full information about the tour here or Call 1.800.323.4466.

To enroll now for this 2023 once in a lifetime tour, do so here.

ALSO See: "Enemy Territory: The Story of American CIA U-2 Pilot Francis Gary Powers" - A Graphic Novel by Francis Gary Powers Jr. and Walter Pfenninger.
---
---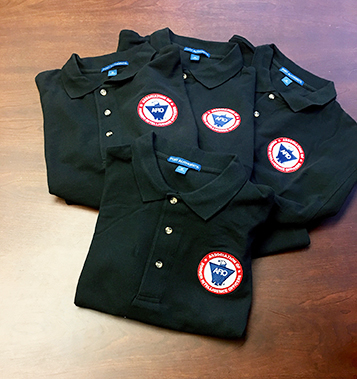 Now available: Black short-sleeved polo shirts with Embroidered AFIO logo
Show your support for AFIO with our new Black Short-sleeve Polo Shirts. Shirts are shrink and wrinkle resistant of fine cotton with a soft, "well-worn, comfy" yet substantial feel. They feature a detailed embroidered AFIO seal. Get a shirt for yourself and consider as gifts for colleagues, family, and friends. Only $50 each including shipping.
Sizes for (M) men, only; Small, Medium, Large, XL, XXL, and XXXL. $50 per shirt.
You may pay by check or credit card. Complete your order online here or mail an order along with payment to: AFIO, 7600 Leesburg Pike, Ste 470 East, Falls Church, VA 22043-2004. Phone orders at 703-790-0320. Questions? Contact Annette at: annettej@afio.com.
---

PopSocket for cellphones or tablets
Show your support to AFIO while enjoying the convenience offered by our AFIO Logo PopSocket. The PopSocket is most commonly used as a stand and as a grip for your mobile phone or tablet; handy for taking selfies, watching videos, and for texting. The PopSocket looks like a small button or sticker which, when closed, sticks flat to your mobile device. However, its accordion-like design enables it to pop open for use. The benefits of using a PopSocket make it a must-have accessory for your mobile phone or tablet. It also aids in keeping your phone from slipping off your hand during use, falling, or breaking.
Price: $15. Order this and other store items online here.
---


Caps - Dark Navy with Navy AFIO Logo
An authentic silhouette with the comfort of an unstructured, adjustable fit. Fabric: 100% cotton. Unstructured. Fabric strap closure with adjustable D-clip. Price: $30. Order this and other store items online here.
---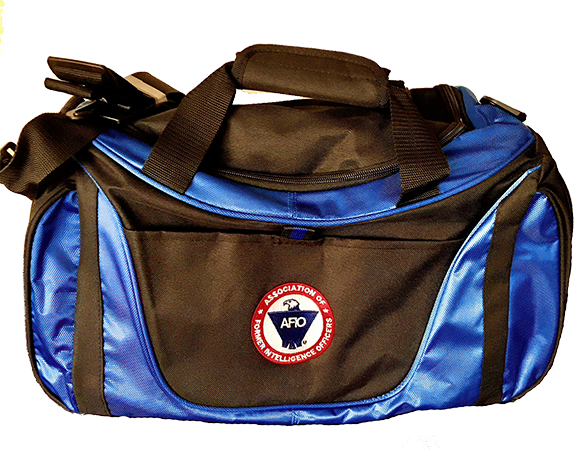 Duffel Bags - Royal Blue and Black with Full Color AFIO Logo This duffel has it all when it comes to value, style and organization.
600 denier polyester canvas with polyester double contrast; D-shaped zippered entry for easy access. Front pocket with hook and loop closure. End mesh pocket Easy-access end pockets. Four durable, protective feet and built-in bottom board for added strength. Web handles with padded grip. Detachable, adjustable shoulder strap.
Dimensions: 11"h x 19.75"w x 9.75"d; Approx. 2,118 cubic inches
Price: $50. Order this and other store items online here.
---
AFIO Mug with color glazed seal.

Made in the U.S.A., dishwasher-safe.
$35 includes shipping.

Sip your morning joe in style or use it to stash pens, cards, paperclips, or candy.
Order this and other store items online here.
---
Guide to the Study of Intelligence...and...When Intelligence Made a Difference
"AFIO's Guide to the Study of Intelligence" has sold out in hard-copy.
It is available in digital form in its entirety on the AFIO website here.

Also available on the website here are the individual articles of AFIO's
history project "When Intelligence Made a Difference" that have been
published to date in The Intelligencer journal. More articles will be appear in future editions.
---
Address Technical Issues Or Unsubscribe
Some features of the email version of the WIN do not work for readers who have chosen the Plaintext Edition, some users of AOL, and readers who access their email using web mail. You may request to change from Plaintext to HTML format here afio@afio.com. For the best reading experience, the latest web edition can be found here: https://www.afio.com/pages/currentwin.htm
To unsubscribe from the WIN email list, please click the "UNSUBSCRIBE" link at the bottom of the email. If you did not subscribe to the WIN and are not a member, you received this product from a third party in violation of AFIO policy. Please forward to afio@afio.com the entire message that you received and we will remove the sender from our membership and distribution lists.
---
Disclaimer and Legal Protection
Weekly Intelligence Notes (WINs) are a carefully selected collection of timely open source reports and announcements on intelligence and related national security matters that is produced for non-profit educational use by AFIO members and WIN subscribers. WINs are protected by copyright and intellectual property laws. They may not be reproduced or re-sent without specific permission from the Producer. Opinions expressed in the WINs are solely those of the author listed with each article. Notices in the WINs about non-AFIO events do not constitute endorsement or recommendation by AFIO.

(c) 1998 thru 2022


---

AFIO Members Support the AFIO Mission - sponsor new members! CHECK THE AFIO WEBSITE at www.afio.com for back issues of the WINs, information about AFIO, conference agenda and registrations materials, and membership applications and much more! .

AFIO | 7600 Leesburg Pike, Suite 470 East, Falls Church, VA 22043-2004 | (703) 790-0320 (phone) | (703) 991-1278 (fax) | afio@afio.com
---
About AFIO | Membership Renewal | Change of Address | Upcoming Events | Chapter Locations | Corporate/Institutional Memberships | Careers in Intelligence Booklet | Guide to the Study of Intelligence | Intelligencer Journal | Weekly Intelligence Notes | Make A Donation | AFIO Store | Member-Only Section | Code of Ethics | Home Page
RETURN TO TOP
---