---
Section 308's Overbroad Restrictions on Post-Intelligence Community Jobs - Lawfare, 12 Dec 22
With little fanfare, Congress has adopted a potentially sweeping restriction on the jobs that members of the intelligence community can take when they head out into the private sector. Intelligence agencies competing with the private sector for talent have begun to embrace the idea that some of their best workers will leave government and then return to service later in their career. In that context, new attention is being paid to where members of the intelligence community go and what they do when they leave, particularly in mid-career. The need to pay more attention to these post-government positions was dramatized by Project Raven, where former U.S. military and intelligence members worked for the United Arab Emirates on missions that gradually moved from cyber defense to offensive cyber espionage. Three of the former intelligence community alumni were charged criminally in September 2021. And under the leadership of Chairman Adam Schiff (D-Calif.), the House Intelligence Committee began work on a bill to regulate what intelligence community alumni can do for foreign governments after leaving service. That bill eventually became Section 308 of Division X of the 2022 Consolidated Appropriations Act, which was passed in March. (Full article here.)
North Korean cyber spies deploy new tactic: tricking foreign experts into writing research for them - Reuters, 12 Dec 22
When Daniel DePetris, a U.S.-based foreign affairs analyst, received an email in October from the director of the 38 North think-tank commissioning an article, it seemed to be business as usual. It wasn't. The sender was actually a suspected North Korean spy seeking information, according to those involved and three cybersecurity researchers. Instead of infecting his computer and stealing sensitive data, as hackers typically do, the sender appeared to be trying to elicit his thoughts on North Korean security issues by pretending to be 38 North director Jenny Town. (Full article here.)
Hamas spy was aspiring Shin Bet double agent - World Israel News, 11 Dec 22
Thaber Mahmoud Abu Thabat was initially approached by Shin Bet agent after crossing into Israel to work; he immediately told Hamas, who urged him to contact the man and report the Shin Bet's techniques back to the terror group. (Full article here.)
Lawmakers push intelligence community to speed up hiring timelines - Federal News Network, 08 Dec 22
It's no secret that it takes a long time to get hired by an intelligence agency. But Congress is now looking for details from agencies on exactly how long it takes to bring in new employees, as well as a plan for improving those timelines. The compromise fiscal 2023 National Defense Authorization Act released this week would require the director of national intelligence to send lawmakers a report on the time it takes onboard personnel in the intelligence community. (Full article here.)
Intelligence Community Working to Recruit and Retain a More Diverse Workforce - Clearance Jobs, 09 Dec 22
The current unemployment rate sits at just 3.7%, and even as some economists predict it could spike to 5.5% – it would still be lower than the 5.74% average from 1948 until 2022. Americans simply have more options when it comes to finding employment, and employees can be far pickier about the jobs they're willing to take. But the U.S. Intelligence Community (IC) is dealing with a worker shortage. At the same time, they're also pushing to be far more inclusive with hiring and retaining minorities, women, and persons with disabilities. The Office of the Director of National Intelligence (ODNI) released the IC Annual Demographic Report for Fiscal Year 2021, highlighting the ongoing efforts to drive workforce diversity, equity, inclusion, and accessibility, while also addressing areas of improvement. (Full article here.)
A super-secret look inside GCHQ's spy headquarters - The Manc, 06 Dec 22
The Manc recently had the privilege of looking around GCHQ's Manchester headquarters to meet the real-world spies, data analysts and security experts keeping us all safe. It was awesome. For anyone unaware, GCHQ (Government Communications Headquarters) is the British intelligence agency that helps look after our nation's security both at home and abroad, and back in 2019, the national security organization set up its Manchester base in Heron House just off Albert Square. Just last month, we were invited along to meet some of these silent heroes in person as part of a private and unprecedented press day, opening up their doors to select members of the public for the first time. (Full article here.)
'Alarming escalation' of espionage, foreign interference in Canada since pandemic: CSIS - National Post, 06 Dec 22
Canada's spy agency has noted an "alarming escalation" of espionage and foreign interference since the beginning of the pandemic, with countries like China threatening or intimidating people in Canada into namely supporting a specific electoral candidate. "These activities are real, they're persistent, they're increasing, and it's not hypothetical, we see it everyday in our work. And these activities will be targeting all level of governments, whether it's federal, municipal, provincial," veteran CSIS intelligence analyst Noura Hayek told attendees of the Council on Governmental Ethics Laws conference Monday. Hayek, who now heads one of the Canadian Security Intelligence Service's (CSIS) public outreach units, described foreign interference as one of the "most serious" and "most complex" threats currently facing Canada. The People's Republic of China (PRC) and Russia are at the forefront of the threat, she said. (Full article here.)
How the Decades-Long Chinese Espionage Campaign "Stole" US Military Technology - Warrior Maven, 07 Dec 22
Paradigm-changing deep-penetrating warheads, new hardened, heat resistant nano-composite materials enabling hypersonic weapons flight, vertical take-off-and-landing drones and a new generation of submarine "quieting" technologies are all massively impactful breakthrough technology of vital significance to cutting-edge and future US weapons systems. All of these areas of innovation and scientific exploration, some of which involved the discovery and development of "disruptive" or breakthrough technologies, were heavily focused upon in recent decades at the well known, prestigious US Los Alamos National Laboratory. However, to put things simply and clearly, many of the US-driven technological advances in these critical areas appear to have been stolen by Chinese spies. (Full article here.)
Alleged Russia spy believed to have accessed Polish intelligence data - Euractiv, 09 Dec 22
Tomasz L., who was detained in the spring, was a member of the commission for the liquidation of the Military Information Services in 2006, which was overseen by then-deputy minister of national defense Antoni Macierewicz – one of the most influential people in the Law and Justice Party –, journalists at TVN24 discovered. L., accused of espionage, was arrested and charged with spying for Russia shortly after that country's invasion of Ukraine began. When Law and Justice ruled Poland between 2005 and 2007, he was also part of the liquidation committee of the military intelligence organization, the Military Information Services, and he was supposed to have access to all their data. The liquidation of the WSI occurred as a result of the reforms taking place in the country and the coalition arrangements of the then government. The organization was replaced by two separate military intelligence and counterintelligence services. (Full article here.)
The secret lives of MI6's top female spies - Financial Times, 07 Dec 22
My journey to the school for spies starts in the half-light of a waking city. I do not know where I am going and have only been instructed to meet my contact at a central London landmark. We travel by car, boat and train to a place where officers of Britain's Secret Intelligence Service, the overseas espionage agency known as SIS, learn their craft. I am not allowed to describe it to you, but I can tell you this: it is giant and austere and the slicing wind makes my eyes water. At the door, I am met by a small, cheerful woman with short, wavy blonde hair whose beaming welcome is at odds with the sterile eeriness of this place. Kathy, who is in charge of all intelligence operations by SIS officers and their agents around the world, ushers me over to a bank of armchairs next to a large window overlooking a paved landscape. She jokes that when she was first offered a job at the agency, also known as MI6, her mother questioned whether she wanted to commit herself to something so "wacky and unfamiliar". "My dad just said, 'Go for it.'" This self-effacing northerner says she is "not particularly brave". But she is one of the most powerful spies in Britain. (Full article here.)
New Zealand receives first P-8A - Janes, 08 Dec 22
The Royal New Zealand Air Force's (RNZAF's) new Boeing P-8A Poseidon force will be used for the surveillance of the country's Exclusive Economic Zone and assist with humanitarian operations in the region. New Zealand has received the first of four aircraft ordered in 2018. In a press statement, Boeing said that it handed over the aircraft to the Royal New Zealand Air Force (RNZAF) at the Museum of Flight in Seattle, Washington, on 7 December. The delivery was made over eight months, after the keeling ceremony of the aircraft was announced on 16 March. "As a maritime nation, delivery of the P-8A will ensure New Zealand maintains a patrol and response capability that will protect and support law enforcement in our Exclusive Economic Zones and [the] Southern Ocean," said Sarah Minson, acting deputy secretary, Capability Delivery of New Zealand's Ministry of Defence (MoD). (Full article here.)
Russian Intelligence Agent Charged with Fraud and Money Laundering in Connection with Purchase and Use of Luxury Beverly Hills Real Estate - U.S. Department of Justice, 07 Dec 22
A seven-count indictment was unsealed today in federal court in Brooklyn charging Andrii Derkach with conspiracy to violate the International Emergency Economic Powers Acts (IEEPA), bank fraud conspiracy, money laundering conspiracy and four counts of money laundering in connection with the purchase and maintenance of two condominiums in Beverly Hills, California. Derkach allegedly purchased the properties in violation of new U.S. sanctions imposed earlier this year and concealed his interest in the transactions. Derkach remains at large. Breon Peace, United States Attorney for the Eastern District of New York, Michael J. Driscoll, Assistant Director-in-Charge, Federal Bureau of Investigation, New York Field Office, and Andrew Adams, Director of Task Force Kleptocapture announced the charges. "The conduct of this Kremlin asset, who was sanctioned for trying to poison our democracy, has shown he is ready, willing, and capable of exploiting our banking system in order to advance his illicit goals. The U.S. will not be a safe haven where criminals, oligarchs or sanctioned entities can hide their ill-gotten gains or influence our elections," stated United States Attorney Peace. "This Office, together with our law enforcement partners, will use every tool available to prosecute those who evade sanctions and abuse the U.S. financial system, and we will identify, freeze and seize criminal proceeds whenever and wherever possible." (Full article here.)
U.S. Government Told Spy to Stay Home From British Teen Death Trial - Daily Beast, 06 Dec 22
Former U.S. spy Anne Sacoolas will not attend her sentencing hearing in the wrongful death of teenager Harry Dunn in London on Thursday because the U.S. government advised her to stay at home. Sacoolas pleaded guilty to causing the teen's death in an October hearing. Dunn's parents, who had been told she would attend in person, lashed out at the U.S. government for "interfering" with British justice, according to their family spokesperson, Radd Seiger. "Harry's family are victims of a serious crime and they have been kept in the dark completely about what is to come at Thursday's hearing since Mrs. Sacoolas' guilty plea," he said in a statement to The Daily Beast. "We are horrified to learn that the United States Government is now actively interfering in our criminal justice system. Their ongoing cruel treatment of Harry's parents is nothing short of inhumane and it continues to take a heavy toll on their mental health." (Full article here.)
---
The Latest National Security Topic Interview by Former Acting D/CIA Mike Morell


Intelligence Matters: A CBS News national security podcast hosted by former CIA Acting Director and CBS News national security contributor Michael Morell.

06 Dec | Accidental Czar: The Life and Lies of Vladimir Putin with Former White House Russia Expert Andrew Weiss

This week on Intelligence Matters, Michael Morell speaks with Andrew Weiss, former White House Russia Expert and vice president for studies at the Carnegie Endowment for International Peace, about his new book Accidental Czar: The Life and Lies of Vladimir Putin. Weiss discusses what motivates Putin and what misconceptions the U.S. has about his strategy in Ukraine.

Past episodes:

29 Nov | The CIA in the Movies: A Review with the Co-Founders of Spycraft Entertainment
22 Nov | Working at CIA: In Conversation with CIA Director of Operations and Director of Analysis
15 Nov | The Evolution of U.S.-China Relations: National Security Analyst Graham Allison


More about Intelligence Matters by Michael Morell here.

Working at CIA: In Conversation with CIA Director of Operations and Director of Analysis

---
The Latest from International Spy Museum Historian Andrew Hammond, PhD.
Spycast is the official podcast of the International Spy Museum and hosts interviews with intelligence experts on matters of HUMINT, SIGINT, IMINT, OSINT, and GEOINT. Spycast is hosted by historian Andrew Hammond, PhD.
06 Dec | "Honey Trapped" with Henry Schlesinger Henry Schlesinger (Rare Bird Books) joins Andrew to discuss two of the most mysterious and alluring forces in human history: physical intimacy and spying. He is a journalist and author proudly based out of NYC.
Past episodes:

29 Nov | "The FBI and Cyber" with Cyber Division Chief Bryan Vorndran (Part 2 of 2)
22 Nov | "The FBI and Cyber" with Cyber Division Chief Bryan Vorndran (Part 1 of 2)
15 Nov | "Trafficking Data: The Digital Struggle" with Aynne Kokas


---
The Latest Insights from Former CIA Acting Deputy Director for Operations Jack Devine.
In Other News The proprietary analytic newsletter crafted for The Arkin Group's private clients by former CIA Acting Deputy Director for Operations Jack Devine.
08 Dec | Turkey: Ally or Spoiler As Ukraine continues to defend itself valiantly against Russia's relentless attack, Turkey increasingly finds itself pulled between two worlds. Because of its longstanding geopolitical connections to both NATO members and Russia, Turkey's response to the war can have an outsized impact. But in addition to external demands, Ankara must manage its own social, political, and economic challenges. Given this complex operating environment, the West should make it known that Turkey is valued as an ally. (Full version available to AFIO members in the coming days here.)
02 Dec | Russia is trying to wear us down, but it's wearing itself down in the process.
23 Nov | Despite rampant disinformation, Russia is officially to blame for the Malaysia Air tragedy. This is another example of Moscow's ongoing campaign to distort facts and shape global politics.
17 Nov | Global leaders increasingly raise the need for Ukraine-Russia peace talks, but the reality on the battlefield indicates that we're months away from meaningful concessions that would form the basis of a realistic peace agreement.
---
Daily Analysis of Security Issues and Geopolitical Trends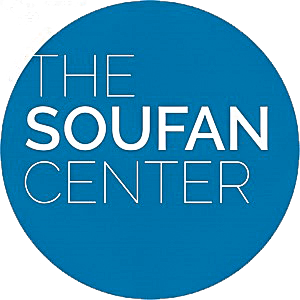 Intel Brief The Soufan Center's flagship, daily analytical product focused on complex security issues and geopolitical trends that may shape regional or international affairs. The Soufan Center was founded by former FBI Special Agent and Soufan Group CEO Ali Soufan.
13 Dec | UN Secretary-General Issues First Report Highlighting Threat of International Far-right Terrorism

On November 30, the United Nations Secretary-General presented his first report on terrorist attacks based on xenophobia, racism, and other forms of intolerance or in the name of religion and belief (XRIRB) – the UN terminology for far-right violent extremism or terrorism – at a High-Level meeting at the UN. The landmark report recognized the rising international threat of far-right terrorism – a threat that, until recently, was considered only of national consequence in certain domestic contexts – and reveals the growing concern of member states about this emerging form of terrorism. The report is also the first acknowledgment from senior UN levels that this form of terrorism is a concern. For the past two decades, while several UN resolutions and states have discussed addressing "terrorism in all its forms and manifestations," the focus has largely been on Islamist terrorism and on al-Qaida and ISIL, the only two UN-designated terrorist groups which were deemed a threat to international peace and security. According to the UN Office of Counter-Terrorism (UNOCT), some states consider far-right terrorism the fastest-growing and most prominent domestic security threat, and the report highlighted the increasing attention and body of research by international bodies, civil society, academia, and other experts on the issue. The UN Security Council's Counter-Terrorism Committee Executive Directorate (CTED), noted a 320 percent rise in attacks committed by individuals affiliated with "right-wing terrorism" between 2014 and 2018. Moreover, attacks such as the mass killings in Utøya, Norway, in 2011 and the attacks against two mosques in Christchurch, New Zealand, in 2019 demonstrate the lethality of far-right terrorism. The recent shootings at an LGBTQ nightclub in Colorado Springs, Colorado, as well as the shooting outside an LGBTQ bar in Bratislava, Slovakia display the growing frequency of far-right attacks. (Full brief here.)
12 Dec | Iran-Russia Drone Production Deal Draws Tehran Deeper into Ukraine War
09 Dec | U.S. Continues to Closely Assess Chinese Military Modernization
08 Dec | Arrests in Germany Target Far-Right and Anti-Government Extremists
07 Nov | How Counterterrorism and Great Power Competition Coexist
---
Analysis of Global Security Events with WTOP National Security Correspondent JJ Green

Inside the SCIF - 08 Dec - Brittney Griner Release, Russian Spouses Arrested for Espionage, and more.
Target USA Podcast - 07 Dec - German Authorities Disrupt Alleged Government Coup Plot - Dr. Hans-Jakob Schindler, Sr., Director of the Counter Extremism Project

The Hunt Broadcast - 07 Dec - Dozens arrested in suspected plot to overthrow German government




---
The Latest Insights from Jeff Stein and Colleagues in SpyTalk (Substack)

12 Dec | Ed Snowden's Act Two, Part Two - Frank Snepp
It was inevitable that Edward Snowden would be the toast of the town after disgorging his sensational secrets to The Guardian's Glenn Greenwald, documentary filmmaker Laura Poitras and The Washington Post's Barton Gellman. Daniel Ellsberg, that dean of all whistleblowers, was similarly feted and fetishized by the media, but he possesses such palpable integrity, and thus such a simple through-line, that there could never be any confusion about who he was—and is—and why he chose to go up against the government. (Full article here.)

12 Dec | Ed Snowden's Act Two - Frank Snepp
Though I too was once reviled by the U.S. intelligence community as a faithless leaker and turncoat, Edward Snowden and I don't have much else in common. In fact, I have written skeptically of the former NSA/CIA contractor who stole boatloads of U.S. secrets, many unrelated to his stated concern about the privacy of U.S. citizens—and then leaked them to the universe under the guise of defending our 4th Amendment rights against "unreasonable searches and seizures. (Full article here.)

09 Dec | German Coup Plot's Troubling Echoes Here - Jeff Stein
On the eve of a vast German police raid to bust coup plans of a far right extremist group this week, officials in Washington, D.C. were gathering in the U.S. Capitol to honor police who put their lives on the line to stop a Trump-fueled American mob from overthrowing the U.S. government. One of the honorees was former D.C. police officer Mike Fanone, who rushed to the Capitol on Jan. 6 and suffered grievous wounds at the hands of the rioters, who beat and tasered him and threatened him with his own gun. On top of his traumatic brain injuries, Fanone suffered a heart attack the day after the event and had to retire at age 40. Since then, he has become an outspoken foe of coup leader Donald Trump and congressional Republicans who minimized the attack and stayed loyal to the former president. (Full article here.)

01 Dec | How Do You Stop an Unfolding Genocide? - C. Tatum

29 Nov | New Portrait of Oswald as a Violent, Delusional Loner - Gus Russo


To support SpyTalk, subscribe here.


---
---
Rot festers in Latin America: Corrupt leaders just keep going down - New York Post, 08 Dec 22
He who said "a fish rots from the head down" probably had Latin American presidents in mind. On the surface, the region appears democratically stable. But widespread corruption among its chief executives undermines accountability and public faith. The public often votes for reform but ends up disappointed. Sometimes, frustrated by greedy elites, they back a demagogue like Venezuela's Hugo Chavez, who then makes corruption much worse. Nevertheless, recent regional support for left-wing leaders — all the major countries in Central and South America now have or are about to have leftist governments — probably originates with public disgust for high-level corruption. (Full article here.)
Presentation of the 2022 William J. Donovan Award to The Hon. George Tenet (24 mins) - OSS Society, 03 Dec 22
The OSS Society presents the William J. Donovan Award to an individual who has rendered distinguished service to the United States of America. The purpose of the award is to recognize someone who has exemplified the distinguishing features that characterized General Donovan's lifetime of public service to the United of States of America as a citizen and a soldier. General Donovan is the only person to receive our nation's four highest decorations: the Medal of Honor, the Distinguished Service Cross, the Distinguished Service Medal, and the National Security Medal. (Watch video here.)
China Is Facing A COVID-19 'Nuclear Winter'. The CCP Can't Stop It - 1945, 11 Dec 22
Perhaps as many as 90% of China's 1.41 billion people will come down with COVID-19, said Feng Zijian, former deputy chief of China's Center for Disease Control and Prevention, to Bloomberg News. Feng predicts 60% of the population will be infected in the first wave. China did not have to wait long. There is now a fast-moving wave ripping through Beijing. The capital city was not prepared. "We have a child with a high fever but all the pharmacies are out of ibuprofen," said a Beijing resident surnamed Lin to the Financial Times. "It came too fast, we didn't have time to prepare." Shortages are widespread. "Beijing is running out of medical supplies," the London paper notes. The situation is so bad, Peking University's Michael Pettis reports on Twitter, that Beijingers are thinking of deliberately exposing themselves to the disease, so they won't get it later when the public health care system has completely broken down. (Full article here.)
North Korea Wants Dollars. It's a Sign of Trouble. - New York Times, 09 Dec 22
When Kim Jong-un, the leader of North Korea, ascended to power more than a decade ago, he repeated two promises that his family has made since founding the country in 1948: to strengthen the military and to improve the economy. On the military front, Mr. Kim, 38, has delivered more than his father and grandfather who ruled before him, accelerating the country's nuclear and missile programs. (Full article here.)
---
Video: What is the future of US Counterintelligence and the National Counterintelligence and Security Center? (58 mins) - The Federalist Society, 07 Dec 22
The Senate Select Committee on Intelligence released a detailed report in September 2022 on the state of the U.S. Counterintelligence (CI) mission. Among other things, the report noted that the National Counterintelligence and Security Center (NCSC), the nation's head agency for CI, does not have a clear mission and is limited in its authorities. The Committee further warned that NCSC's work is being hampered by bureaucracy and funding issues. The report also noted that foreign intelligence entities pose a more harmful threat to U.S. interests now than they have at any point in the past. We discussed the report, its fallout, and the potential solutions to the problem with the former Director of NCSC, The Honorable William Evanina. Featuring: Jamil Jaffer, Adjunct Professor, NSI Founder, and Director, National Security Law and Policy Program, Antonin Scalia Law School, George Mason University and William Evanina, CEO, The Evanina Group; Former Director of the National Counterintelligence and Security Center. (Watch here.)
Audio: Using OSINT to understand geoeconomic statecraft (31 mins) - Jane's The World of Intelligence Podcast, 28 Nov 22
In this episode we speak to Claire Chu, Senior Chinese Analyst at Janes Group to discuss economic statecraft as a valuable element of your OSINT toolbox and how open source intelligence on state sponsored commercial activity can support their national interests. (Listen here.)
Report: The politics of intelligence failures: power, rationality, and the intelligence process - Intelligence and National Security Journal, 04 Dec 2022
This article develops a new approach to analyzing intelligence failures. Rather than looking for their causes, intelligence failures are here analyzed as part of a politics seeking to reify the value of rationality and the taming of power. To analyses this politics, the article draws on Bent Flyvbjerg's notion of an asymmetrical relation of power/rationality, according to which power has a productive role that is inseparable from claims to rationality. The asymmetrical relation of power/rationality is used in order to challenge the instrumentalist language that pervades much of the literature on intelligence failures and what can be learned from them.(Full report here.)
Academic Opportunity: The International Security and Intelligence Programme - 9 July to 5 August 2023 - Magdalene College, Cambridge
Chaired by Sir Richard Dearlove the former Chief of the British Secret Intelligence Service, the Cambridge Security Initiative (CSi) launched the ISI Programme in 2016. The purpose of this unique programme is to provide an opportunity for participants to meet and work with leading academics and practitioners from the intelligence and security communities in the historic setting of one of the world's foremost universities. The Programme is run in partnership with the Department of War Studies at Kings College, London. (More information and registration here.)
Infographic and Report: Which Countries Believe WWIII is Coming? - Visual Capitalist, 09 Dec 22
After a pandemic, rampant inflation, a faltering global economy, and geopolitical flare-ups, it's no surprise that people have a souring outlook on the future. Even so, the results of this recent survey by Ipsos are eyebrow raising. In all 33 countries where polling took place, the majority of respondents said they believe a world war on the scale of WWI and WWII would break out between global superpowers in coming years. Here's a look at how various countries felt about the possibility of an impending global conflict. (Access visual tool and full report here.)
Intelligence in History - A Collection of Recent Content
True Intelligence Operations in Film - The Falcon and the Snowman - Orion Pictures (1985)
The true story of a disillusioned military contractor employee and his drug pusher childhood friend who became walk-in spies for the Soviet Union.

More about this based-on-true-events production here.
Intelligence in Pop Culture - Video Game - Deceive, Inc. - Tripwire Presents (Coming Soon)
Go undercover as the world's greatest spies in this tense multiplayer game of subterfuge. Disguise as anyone, deploy an arsenal of high-tech gadgets or neutralize the competition. As long as you extract with the objective, no trick is too dirty when you work for DECEIVE INC. (More information here.)
Walking Tours - Washington, DC - Sundays (Dates/Times Vary)
Former intelligence officers guide visitors on two morning and afternoon espionage-themed walking tours: "Spies of Embassy Row" and "Spies of Georgetown." For more information and booking, click here or contact rosanna@spyher.co
---
Into the Lion's Mouth: The True Story of Dusko Popov: World War II Spy, Patriot, and the Real-Life Inspiration for James Bond
by Larry Loftis
(Dutton Caliber, 14 Jun 16. Paperback release 20 Dec 22.)
On a cool August evening in 1941, a Serbian playboy created a stir at Casino Estoril in Portugal by throwing down an outrageously large baccarat bet to humiliate his opponent. The Serbian was a British double agent, and the money―which he had just stolen from the Germans―belonged to the British. From the sideline, watching with intent interest was none other than Ian Fleming... The Serbian was Dusko Popov. As a youngster, he was expelled from his London prep school. Years later he would be arrested and banished from Germany for making derogatory statements about the Third Reich. When World War II ensued, the playboy became a spy, eventually serving three dangerous masters: the Abwehr, MI5 and MI6, and the FBI. On August 10, 1941, the Germans sent Popov to the United States to construct a spy network and gather information on Pearl Harbor. The FBI ignored his German questionnaire, but J. Edgar Hoover succeeded in blowing his cover. While MI5 desperately needed Popov to deceive the Abwehr about the D-Day invasion, they assured him that a return to the German Secret Service Headquarters in Lisbon would result in torture and execution. He went anyway... Into the Lion's Mouth is a globe-trotting account of a man's entanglement with espionage, murder, assassins, and lovers―including enemy spies and a Hollywood starlet. It is a story of subterfuge and seduction, patriotism, and cold-blooded courage. It is the story of Dusko Popov―the inspiration for James Bond.
Order book here.
---
A Taste for Treason: The Letter That Smashed a Nazi Spy Ring
by Andrew Jeffrey
(Birlinn, 29 Nov 22)
A gripping true story of wartime espionage. Dundee, 1937. When housewife Mary Curran became suspicious of hairdresser Jessie Jordan's frequent trips to Nazi Germany, she had no idea that she was about to be drawn into an international web of espionage. Thanks to a tip off from Mary, MI5 and the FBI launched major spy hunts on both sides of the Atlantic. This is the true story of a decade-long series of Nazi espionage plots in Britain, Europe and the United States. It shows how a Nazi spy's letter, posted in New York and intercepted in Scotland, broke spy rings across Europe and North America. And it reveals, for the first time, how that letter marked the genesis of an intelligence and security alliance that today includes the United States, the UK, Canada, Australia and New Zealand.
Order book here.
---
A Confederate Spy: A True Story of the Civil War
by Captain Thomas N. Conrad
(Independent, 30 Nov 22)
Captain Conrad wrote this first hand account of spying and scouting for the Confederate Army after the civil war ended. He led a successful life as a spy and although he was captured, he managed to evade the inevitable end of most spies. He reveals in some detail the set up and operations of the spy network he established in Washington D.C. and Virginia and the results of the intelligence he was able to provide the Confederate States of America and its armed forces.
Order book here.
---
Search for Colleagues: Dennis Pluchinsky seeks contact with Tom Lane and Nancy Kenealy, "who worked with Cindy, Gina, and Jeff" in the mid-1990s on al-Qaeda. Pluchinsky is in contact with all three of these other colleagues and would like to establish contact with Lane and Kenealy regarding his work on a four-volume book series on anti-American terrorism overseas ("see Amazon for more details" about the books). Please contact Pluchinsky at dpluchinsky@rocketmail.com.
Call For Information: Harvard student seeks primary source documents, historical records, or points of contact regarding Freedom Company, aka Eastern Construction Company, of the Philippines
Ryan Santos, a senior at Harvard, is writing his history thesis titled "The outsourcing of freedom": Filipino operatives in the origins of the American war in Indochina, 1954-1967. The focus of the research project is on the Freedom Company of the Philippines (later became the Eastern Construction Company in 1958), a dynamic private enterprise funded by the US to send Filipino paramilitary specialists - who were successful in suppressing their own local communist insurgency in the Huks - to assist in counterinsurgency and nation-building operations in Vietnam, Laos, and Indonesia. Ryan hopes to use his research on the Freedom Company of the Philippines and the Eastern Construction Company to underscore the diversity of geopolitical agents involved in American foreign policy during the Cold War, the development of US-Philippine relations, and the origins of American involvement in Indochina. If this project is of any interest or if there are any primary source documents, historical records, or points of contact that would be helpful, please contact him at ryansantos@college.harvard.edu.
Call For Articles: Threats and Opportunities in 2050, Divergent Options
Divergent Options is a non-politically aligned non-revenue generating national security website that, in 1,000 words or less, provides unbiased, dispassionate, candid articles that assess a national security situation, present multiple options to address the situation, and articulate the risk and gain of each option. Please note that while we assess a national security situation and may provide options, we never recommend a specific option. Divergent Options is calling for national security papers assessing situations or discussing options related to Threats and Opportunities in 2050. Submission deadline is 18 December 2022. For more information, including submission instructions and suggested topics, click here.
Call For Articles: AFIO Journal, The Intelligencer
For the past four years, AFIO has included in The Intelligencer a series of articles on "when intelligence made a difference." Written by scholars, intelligence practitioners, students, and others, they cover events from ancient times to the modern world and in many countries. AFIO is soliciting articles for future issues. Most articles run between 2,000 and 3,000 words, although some are longer or shorter. If you have an idea for an article that fits the theme, email senior editor Peter Oleson at peter.oleson@afio.com.
Call For Assistance: Researcher Seeks Copy of 1941 FBI Booklet
An AFIO member who is conducting research on the beginnings of industrial security programs before WWII is in search of a copy of a 55-page FBI booklet, dated December 1941, titled "Suggestions for Protection of Industrial Facilities." Digital copies or photocopies are acceptable. Please contact winseditor@afio.com with any information.
Call For Papers: Urban Security 2023 in Journal of Strategic Security Special Issue
The special issue will look at a range of urban security issues including urban warfare, urban insurgency, urban crime and insecurity, operating in dense urban terrain (DUT), mega cities, and subterranean spaces (SubT), and in the Urban-Littoral interface, as well as the protection of the populace. Papers addressing the full range of violent actions from high intensity crime to civil strife and other situations of violence, non-international armed conflict (NIAC), and large scale combat operations (LSCO) during international armed conflict (IAC) are encouraged. All papers submitted to the special issues issue will be subject to double-blind peer review. Below is a list of urban security issues the special issue editors would like to see submissions on:

· Conflict in Megacities (10 million or more)
· Police-Military Intelligence interface in urban conflict
· Insurrection
· Urban-littoral nexus
· Information warfare in support of urban conflict
· Urban insurgency
· Urban Terrorism
· Criminal governance in cities (Slums/Favelas)
· Criminal Armed Groups (CAGs) in cities
· Social Media and Urban Conflict
· Climate Conflict in Cities (Urban-Climate Conflict Nexus)
· Urban counterterrorism
· Urban counterinsurgency (COIN)
· Urban Riots and Public Order
· Intelligence for Urban Operations (e.g., GeoINT)
· Urban policing
· Urban critical infrastructure protection including urban cyber security
· Humanitarian operations and protection of civilians in urban conflict
· Medical and humanitarian response to urban crises and disasters

Abstracts due 1 February 2023; draft submissions due 1 June 2023. (See full submission details here.)
---
Faculty Opening - Teaching Intelligence Analysis - James Madison University - Harrisonburg, Virginia
The Faculty of the Intelligence Analysis (IA) Program at James Madison University (JMU) are searching for a dynamic new colleague to join us in the ongoing co-creation of an exceptional educational experience to prepare the next generation of analysts. Our program is in its 16th year, and our graduates regularly secure positions as analysts in the public and private sectors, including the Intelligence Community, military and law enforcement organizations, defense contractors, and major consulting firms. Our vision is a versatile, multidisciplinary undergraduate education that simultaneously emphasizes methodology, technology, and communication, with a specialization in intelligence analysis. We especially seek a new colleague who can strengthen our longstanding distinctive focus on developing good reasoning and/or our more recent focus on research design and analytic production.

We would welcome a potential new colleague from any academic discipline (to include the humanities, social sciences, and natural sciences) and/or any professional background (to include former intelligence, military, homeland security, law enforcement, and other security and analytic professionals) that enables them to speak with credibility about the process of doing analysis. The desire to engage both traditional academics and professional analysts is extremely important to us. We also value both teaching excellence as well as one-on-one professional mentoring. We especially seek candidates who are able to "bridge the gap" and to engage students whose struggles are different from their own, and who can help them flourish in their future personal and professional lives. The position requires either a Ph.D. in a relevant academic field by hiring date (for a tenure-track appointment) or a minimum of a Bachelor's Degree (Master's Preferred) with substantial, demonstrated experience as an analyst (for appointment on a Renewable Term Contract). Our normal teaching load is three courses per semester.

Application materials should include 1) a detailed cover letter that tells the story of how the candidate's expertise and experience fit our aspirations, values, and teaching needs, 2) curriculum vitae/resume, 3) a "statement of inclusive excellence" that highlights (amongst other things) how the applicant has successfully helped colleagues from different backgrounds and perspectives to flourish in their work, and 4) contact information for at least three references.

The search will remain open until the position is filled. Salary commensurate with experience. Questions can be directed to the Chair of the search committee, Dr. Noel Hendrickson, at hendrinx@jmu.edu. Employment is contingent upon the successful completion of a criminal background check.
Additional details and further online application instructions can be found here.

Intelligence Practice Lead - SOS International, Washington, D.C.
The Intelligence Practice Lead, Americas, alongside the Consulting and Solutions Practice Director, Americas, is responsible for developing the Intelligence business within the regional security consulting team. The Intelligence Practice Lead will oversee the development, positioning, sales and the effective coordination and delivery of all intelligence consulting and solutions, including Intelligence Managed Services, in the US and Canada region. In this role the individual will oversee the provision of support to International SOS's US and Canada regional distribution channels to drive customer satisfaction and profitable growth across relevant business lines, in the technical domain of Intelligence. The individual will help to translate International SOS's Security value proposition into clear priorities and actions, in support of the business lines' commercial road maps. In addition, the role will be responsible for: driving day-to-day delivery of Intelligence consulting deliverables (including capability assessment, planning, training etc); establishing a cadre of analyst external consultants; educating key internal stakeholders and clients; leading/contributing to the expansion of intelligence methodologies and deliverables; along with their cadre of external consultants.
Additional information and application here.

Supervisory Criminal Investigator (Special Agent-In-Charge) - U.S. Army CID, Nationwide
Serves as the Criminal Investigation Division (CID) Field Office Special Agent-In-Charge (SAC) and is the principle law enforcement expert and advisor responsible for all investigations and operations conducted by CID offices within their area of responsibility (AOR). Directly supervises multiple Supervisory Criminal Investigators, full-performance level GS-13 and GS-14 criminal investigators, and support personnel in co-located and satellite offices.
Additional information and application here.

Retired Federal Government Employees Wanted - National Security Agency - Fort Meade, Maryland
The National Security Agency (NSA) may occasionally need skilled civilian retirees to augment the existing work force on high priority projects or programs. In order to fill these temporary positions quickly, we need to know who may be interested and available to return to work with us on a short notice basis as well as their skills. Retirees provide expertise and corporate knowledge to temporarily support mission requirements, manpower shortfalls, and/or mentor the next generation of Agency employees. Salary Range: $86,335 - $170,800.
Additional information and application here.

Assistant/Associate Professor of Intelligence Studies (Global Security and Intelligence Studies) - Embry-Riddel Aeronautical University - Prescott, Arizona
Embry-Riddle Aeronautical University's Prescott, Arizona campus is accepting applications for a tenure-track assistant or associate-level professor of intelligence studies to teach intelligence courses to students in the Global Security and Intelligence program. The successful candidate will teach students about the intelligence community, strategic intelligence, the intelligence cycle and intelligence analysis, writing, and briefing. Prior experience working in the intelligence community is strongly preferred. We are interested in candidates with teaching acumen in intelligence analysis and writing using structured analytical techniques.
Additional information and application here.

Teaching Associate - Intelligence and National Security Studies - Coastal Carolina University, South Carolina
The Department of Intelligence and Security Studies ( ISS ) at Coastal Carolina University is accepting applications for a pool of Teaching Associates (part-time adjunct faculty) to teach introductory and undergraduate elective course offerings for the program beginning in August 2022. While the ad is open to any specialization within the field of study, courses in the areas of homeland security, law enforcement intelligence, counter-narcotics, and cybersecurity are of particular interest. Course offerings can be in a face-to-face or synchronous online modality. To be considered, candidates must have a masters or doctoral degree in a relevant subject area. Prior professional experience in the profession, as well as prior teaching experience are preferred.
Additional information and application here.

Assistant Professor of Intelligence and National Security Studies - University of Texas, El Paso
The Department of Criminal Justice is seeking to fill one full-time tenure-track position beginning Fall 2023 at the Assistant Professor level. Responsibilities include conducting and publishing scholarly research, seeking extramural funding, teaching face-to-face and online courses, and service to the department, university, and profession. Applicants must have a Ph.D. in a closely related field in Intelligence and/or Security Studies from an accredited university (e.g., criminal justice, political science, public policy, security studies). ABD applicants will be considered if doctorate will be in hand by Fall 2023. Active research agenda and published scholarly journal articles are required to apply. Applicants with only a J.D., Psy.D., or Ed.D. will not be considered. All research/teaching areas of intelligence/national security studies will be considered, but preference will be given to candidates who have demonstrated teaching and/or research areas in at least one of these areas: Homeland Security, Intelligence Analysis, or Terrorism/Counter-Terrorism.

Additional information and application here.
---
Conrad Waszak — NSA Retiree

Conrad Charles Waszak, 86, died in his sleep on December 3, 2022. Conrad graduated from Garfield Heights High School in 1953. Later he volunteered and enlisted in the United States Army, where he served overseas with the 183rd Company of the Army Security Agency in Germany. Shortly after his honorable discharge, Conrad continued his career in intelligence with the National Security Agency in Ft. Meade, MD, and he served in Turkey, Germany, and England, until returning to Severna Park, MD in 1979. During the height of the Cold War he fought on the airwaves as a practitioner within the discipline of signals intelligence. He retired from the National Security Agency in 1990 with 29 years of service. He was a former member of the Phoenix Society.
Davis Knowlton — Senior CIA Operations Officer

Davis D. Knowlton, 73, died on November 8th, 2022. He enlisted in the Army in 1967 and served in Vietnam, assigned to the 101st Airborne Division's 3rd Brigade Long Range Reconnaissance Patrol Platoon. He completed his combat tour as a Sergeant with a Combat Infantryman's Badge, the Bronze Star Medal, an Army Commendation Medal with V for valor, and several unit awards of the Vietnamese Cross of Gallantry with Palm. Knowlton served for over three decades in the US Army, State Department, and Central Intelligence Agency – with tours in the Middle East, South Asia, and Southeast Asia – culminating his service with the Agency as Chief of Station in a Southeast Asian country.
John Elliker — NSA Senior Executive

Phoenix Society member John S. Elliker, of Dover, Ohio died Nov. 28, 2022 at the age of 100. John served with the U.S. Navy during WWII in the Northern Pacific, subsequently returning to Miami University as a civilian. He graduated in Economics and History and did his graduate studies at Georgetown University in International Law and later at the Army War College in International Relations. John's 38-year career with the National Security Agency took him on assignments in the Orient and in Europe and at the National Headquarters and Processing Center in the Washington, D.C. area. His titles included: Director of Foreign Relations, Director of Field Activity, and Assistant NSA Deputy Director for Policy.
Kevin Timmons — CIA and NSA Officer, Intelligence Medal Recipient

Kevin Charles Timmons, 72, succumbed on November 14, 2022 after a lengthy battle with Lewy Body Dementia. In 1972, Kevin graduated from Boston College and was drafted into the US Army. He was sent to the Defense Language Institute in Monterey, California for Russian studies. He served in the Army Security Agency in Berlin, Germany during the Cold War. Upon completion of his military service, Kevin joined the National Security Agency and later transitioned to the Central Intelligence Agency where he remained until his retirement n 2017. During these years, Kevin traveled extensively in Europe and Asia. Throughout his career, Kevin continued to pursue his professional development at several international institutes. The National Intelligence Medal of Achievement was one of the many awards and commendations that Kevin received.
Danny Benitez — CIA Counterterrorism Officer

Danny Francis Benitez, 73, of Pembroke Pines, Florida passed in October 2022 from acute respiratory failure. Danny joined the CIA in the early 1980's and went directly to the Counterterrorism Center (which was fledgling at the time), where he spent most of his career. He also served in Latin America. Prior to his Agency career, he spent several years with the Dade County-Miami Sheriff's Department and as a protective detail member of the Florida Governor's office.
---
03 Feb 23 - In-person - Hold the date for the AFIO Winter Luncheon 2023! Location: DoubleTree by Hilton Hotel, Tysons Corner.

Watch for additional details about this event in the coming weeks.
See the AFIO Calendar of Events for scheduling further in the future.
---
12-15 Dec 22 - Conference - San Antonio, TX. - 2022 Department of Defense Intelligence Information System (DoDIIS) Worldwide Conference

The Defense Intelligence Agency (DIA) is excited to welcome participants to the 2022 Department of Defense Intelligence Information System (DoDIIS) Worldwide Conference in San Antonio, Texas! From 12 – 15 Dec 22, senior decision makers, technical experts, and innovators from across the Department of Defense, Intelligence Community, industry, academia, and FVEY partners will come together to collaborate and share unique insights. The theme of this year's conference – Transcending Strategic Competitors through Innovation, Adaptation, and Collaboration – underscores the urgent race to collectively develop and unleash emerging technologies to maintain strategic and tactical advantage. Mission success in an era of strategic competition demands a willingness to embrace disruption and elevating partnerships to serve as overwhelming force multipliers. (Information and registration here.)
14 Dec 22, 1200-1300 (ET) - Online Event - Johns Hopkins University - Moral Courage in Intelligence
Join host Dr. Michael Ard for a curated discussion with Dr. Barry Zulauf on, "Moral Courage in Intelligence." Dr. Zulauf is the international President of the International Association for Intelligence Education (IAFIE). He conducts studies on the history of intelligence and intelligence lessons learned for the ODNI and the IC, carries out academic outreach to institutions of higher learning, promotes the teaching of intelligence and related studies, and performs research and writing about the profession of intelligence. Dr. Zulauf spent the 2021-22 academic year on leave from the Office of the Director of National Intelligence (ODNI) as Recanati-Kaplan Intelligence Fellow in the Belfer Center for Science and International Affairs, at Harvard University's John F. Kennedy School of Government. He completed a Graduate Certificate in Leadership from Harvard's Executive Education Program. Prior to Harvard, Dr. Zulauf was the Chief of the Solutions Division, Executive Secretary of the National Intelligence Analysis Board and National Intelligence Collection Board in the Office of the Director of National Intelligence (ODNI). He was also the Intelligence Community Analytic Ombudsman. Dr. Zulauf graduated from Wittenberg University, and earned a Master's of Arts in Comparative Politics and a Doctorate in International Relations from Indiana University, and a Master's of Science in Strategic Intelligence from the Joint Military Intelligence College. Dr. Zulauf has a Diploma from the Naval War College for Joint Professional Military Education (Phase 1). Dr. Zulauf has done post-doctoral work in intelligence and national security policy at Johns Hopkins University School of Advanced International Studies and the Kennedy School of Government, Harvard University and is a graduate of the National Security Executive Leadership Seminar, School of Foreign Service. (Information and registration here.)
14 Dec 22, 1100 (ET) - Webinar - Improving the Intelligence Community's Leveraging of the Full Science and Technology Ecosystem - National Academies
The U.S. Intelligence Community (IC) depends on knowledge of cutting edge science and technology to inform intelligence missions and compete with its adversaries. The Office of the Director of National Intelligence requested the National Academies establish a committee to explore ways in which the intelligence community might best leverage the science and technology ecosystem. This report looks at how the IC can better innovate and leverage science and technology knowledge that exists across the broader government, domestic, and global environments. Please join us for a webinar on the new National Academies report, Improving the Intelligence Community's Leveraging of the Full Science and Technology Ecosystem, on Wednesday, December 14 at 11 am ET to learn more about the report's findings from members of the committee. (Information and registration here.)
15 Dec 22, 1200-1300 (ET) - On-line - Virtual Spy Chat with Chris Costa - Special Guest: Dr. Kimberly Kagan - International Spy Museum
Attend this online discussion of the latest intelligence, national security, and terrorism issues in the news. Spy Museum Executive Director Chris Costa will lead the briefing. Costa, a former intelligence officer of 34 years with 25 of those in active duty in hot spots such as Panama, Bosnia, Afghanistan, and Iraq is also a past Special Assistant to the President and Senior Director for Counterterrorism on the National Security Council. He will be joined by Dr. Kimberly Kagan, founder and president of the Institute for the Study of War (ISW). Following their discussion of key issues, you'll be able to ask questions via the online platform. (Information and registration here.)
15 Dec 22, 0745-1000 (ET) - In-person - Fireside Chat with CIA Director William J. Burns and The Hon. Sue Gordon - INSA - Arlington, VA
Join your intelligence and national security colleagues at our Thursday, Dec. 15 Leadership Breakfast for an off the record, closed to press discussion with The Hon. William J. Burns, Director, Central Intelligence Agency (CIA). In a moderated discussion with The Hon. Sue Gordon, former Principal Deputy Director of National Intelligence, Director Burns will discuss today's global challenges and CIA's efforts to address them. Location: Westin Arlington Gateway, 801 N Glebe Rd., Arlington, VA 22203. Dress Code: Business or Service Dress/Class A (Military). Press Policy: Off the record and closed to the press. (Information and registration here.)
19 - 28 Mar 23 - Washington DC to Europe and back - Gary Powers' 10-Day Cold War Espionage Tour
Join author and historian Gary Powers Jr. on this unforgettable 10-day tour of Cold War and Espionage related sites throughout Germany and the Czech Republic

Day 1: Departure from the USA; Day 2: Arrival Berlin; Day 3: Berlin - Potsdam - Berlin; Day 4: Berlin; Day 5: Berlin – Leipzig – Dresden; Day 6: Dresden – Prague – Pilsen; Day 7: Pilsen – Míšov – Pilsen; Day 8: Pilsen – Rozvadov – Nuremberg – Stuttgart; Day 9: Stuttgart – Sinsheim – Speyer – Frankfurt; Day 10: Departure for the USA.

Included Visits: Berlin Wall Memorial • Checkpoint Charlie Museum • German Spy Museum • Military History Museum Gatow • Glienicke Bridge • Hohenschönhausen Memorial • Berlin Stasi Museum • Allied Museum on Clay Allee • Museum in Der Runde Ecke • Leipzig Forum of Contemporary History Museum • Dresden's Military History Museum • Bautzner Strasse Dresden Memorial • KGB Museum • Prague Museum of Communism • Vitkov Hill Nuclear Bunker • Pilsner Urquell Brewery • Atom Museum • Iron Curtain Museum • Nuremberg Trials Memorial • Stuttgart Cold War Bunker • Sinsheim Technik Museum • Speyer Museum of Technology.

Tour Name: Gary Powers' Cold War Espionage Tour - view tour; Group Name: Garypowers.Com Tours; Departure City: Washington, DC; Tour Departure Date: March 19, 2023; Tour Return Date: 28 Mar 23.

Tour Price: $3,950.00 (deduct $950 for land only tour) per person, assumes 2-person registration.

For full description of the activities and accommodations on each of those dates and locations, explore full information about the tour here or Call 1.800.323.4466.

To enroll now for this 2023 once in a lifetime tour, do so here.

ALSO See: "Enemy Territory: The Story of American CIA U-2 Pilot Francis Gary Powers" - A Graphic Novel by Francis Gary Powers Jr. and Walter Pfenninger.
---
---
---
Guide to the Study of Intelligence...and...When Intelligence Made a Difference
"AFIO's Guide to the Study of Intelligence" has sold out in hard-copy.
It is available in digital form in its entirety on the AFIO website here.

Also available on the website here are the individual articles of AFIO's
history project "When Intelligence Made a Difference" that have been
published to date in The Intelligencer journal. More articles will be appear in future editions.
---
Address Technical Issues Or Unsubscribe
Some features of the email version of the WIN do not work for readers who have chosen the Plaintext Edition, some users of AOL, and readers who access their email using web mail. You may request to change from Plaintext to HTML format here afio@afio.com. For the best reading experience, the latest web edition can be found here: https://www.afio.com/pages/currentwin.htm
To unsubscribe from the WIN email list, please click the "UNSUBSCRIBE" link at the bottom of the email. If you did not subscribe to the WIN and are not a member, you received this product from a third party in violation of AFIO policy. Please forward to afio@afio.com the entire message that you received and we will remove the sender from our membership and distribution lists.
---
Disclaimer and Legal Protection
Weekly Intelligence Notes (WINs) are a carefully selected collection of timely open source reports and announcements on intelligence and related national security matters that is produced for non-profit educational use by AFIO members and WIN subscribers. WINs are protected by copyright and intellectual property laws. They may not be reproduced or re-sent without specific permission from the Producer. Opinions expressed in the WINs are solely those of the author listed with each article. Notices in the WINs about non-AFIO events do not constitute endorsement or recommendation by AFIO.

(c) 1998 thru 2022


---

AFIO Members Support the AFIO Mission - sponsor new members! CHECK THE AFIO WEBSITE at www.afio.com for back issues of the WINs, information about AFIO, conference agenda and registrations materials, and membership applications and much more! .

AFIO | 7600 Leesburg Pike, Suite 470 East, Falls Church, VA 22043-2004 | (703) 790-0320 (phone) | (703) 991-1278 (fax) | afio@afio.com
---
About AFIO | Membership Renewal | Change of Address | Upcoming Events | Chapter Locations | Corporate/Institutional Memberships | Careers in Intelligence Booklet | Guide to the Study of Intelligence | Intelligencer Journal | Weekly Intelligence Notes | Make A Donation | AFIO Store | Member-Only Section | Code of Ethics | Home Page
RETURN TO TOP
---