---
Why did NORAD begin tracking Santa Claus in the Cold War? - History Extra, 12 Dec 22
The North American Aerospace Defense Command (NORAD) has been giving updates on the progress of Santa's sleigh since the 1950s. It's now followed worldwide each Christmas (via noradsanta.org/en). The official version is that in 1955 an advert for an American department store Santa phone line misprinted the phone number, sending callers to NORAD's predecessor, the Continental Air Defense Command (CONAD) instead. Colonel Harry Shoup, in charge that night, assigned an officer to give other callers a "location" for Santa and his sleigh, and so the tradition was born. There are variations on this foundation story, but basically it happened by accident. (Full article here.)
Can You Solve the GCHQ Christmas Card Challenge? - SpyBusters, 18 Dec 22
Today we've released the 2022 GCHQ Christmas Challenge. The puzzle, masterminded by a team of our in-house puzzlers, features on our Director's annual Christmas card. The card is sent to partners in the UK and around the world who work with us to counter threats, including hostile state activity, terror groups and organised crime gangs. Whilst the Challenge has been designed for schools and colleges, we're also encouraging the wider public to take on the challenge to pit their wits against our puzzlers. more video And, of course, count on the Security Scrapbook to provide the solution. (Full article here.)
North Korea says latest launches tested 1st spy satellite - Associated Press, 18 Dec 22
North Korea said Monday it fired a test satellite in an important final-stage test for the development of its first spy satellite, a key military capability coveted by its leader Kim Jong Un along with other high-tech weapons systems. The North's official Korean Central News Agency also released low-resolution, black-and-white photos showing a space view of the South Korean capital and Incheon, a city just west of Seoul, in an apparent attempt to show the North is pushing to acquire a surveillance tool to monitor its rival. The rocket carrying the test satellite was launched Sunday to assess the satellite's photography and data transmission systems, KCNA said. The country's National Aerospace Development Administration called the test results "an important success which has gone through the final gateway process of the launch of reconnaissance satellite." It said it would complete the preparations for its first military reconnaissance satellite by April next year, according to KCNA. (Full article here.)
Inside the Army's Newest Spy Plane - NextGov, 16 Dec 22
From a distance, the all-white business jet parked neatly in a hangar underneath a giant American flag looks a lot like the other sleek, luxurious private planes arriving and departing from this Virginia airport. But inside, this plane is far more working class. The cabin, full of server racks, looks more like an IT closet than an executive aircraft. The seats are cloth and two computer consoles are connected to a dozen or so antennas protruding from the plane's belly. To the U.S. Army, this plane—or something like it—is a ticket to the future of warfare, built to monitor the complex communications of an adversary nation-state from standoff distance, rather than the simpler chatter of insurgents right below. (Full article here.)
Russian Military and Intelligence Agencies Procurement Network Indicted in Brooklyn Federal Court - Global Security, 13 Dec 22
Publicly filed court documents, including a 16-count indictment unsealed today in Brooklyn, charge five Russian nationals - including a suspected Federal Security Service (FSB) officer - and two U.S. nationals with conspiracy and other charges related to a global procurement and money laundering scheme on behalf of the Russian government in which the defendants allegedly conspired to obtain military-grade and dual-use technologies from U.S. companies for Russia's defense sector, and to smuggle sniper rifle ammunition, in violation of new U.S. sanctions imposed earlier this year. Yevgeniy Grinin, 44, of Moscow; Aleksey Ippolitov, 57, of Moscow; Boris Livshits, 52, of St. Petersburg; Svetlana Skvortsova, 41, of Moscow; Vadim Konoshchenok, 48, of St. Petersburg; Alexey Brayman, 35, of New Hampshire; and Vadim Yermolenko, 41, of New Jersey, are charged with conspiracy to defraud the United States as to the enforcement of export controls and economic sanctions; conspiracy to violate the Export Control Reform Act (ECRA); smuggling; and failure to comply with the Automated Export System relating to the transportation of electronics. According to the indictment, the defendants unlawfully purchased and exported highly sensitive and heavily regulated electronic components, some of which can be used in the development of nuclear and hypersonic weapons, quantum computing and other military applications. (Full article here.)
In a Wary Arctic, Norway Starts to See Russian Spies Everywhere - New York Times, 16 Dec 22
In hindsight, some things just didn't add up about Jose Giammaria. For one, the guest researcher at the University of Tromso, in Norway's Arctic Circle, was ostensibly Brazilian. But colleagues now say, on reflection, that he seemed to have avoided speaking Portuguese. Then there was the fact that he self-funded his visit, an oddity in academia, and even planned to extend it — yet he never talked about his research. But he was always helpful, even offering to redesign the home page for the Center for Peace Studies, where he worked. That was until Oct. 24, when Norway's security police, the PST, arrived with a warrant to search his office. Days later, they announced his arrest as a Russian spy, named Mikhail Mikushin. The revelation sent a chill through campus, said Marcela Douglas, who heads the Center for Peace Studies, which researches security and conflict. "I started to see spies everywhere." (Full article here.)
A Wireless Intelligence Community 'On The Horizon,' Official Says - Defense One, 16 Dec 22
Some wireless devices—phones, tablets, or maybe even smart watches—could soon be welcome inside secure facilities, according to an intel official. "I think it's inevitable, in terms of the incorporation of wireless, into our community, into our facilities," Douglas Cossa, the chief information officer for the Defense Intelligence Agency said Thursday. "I mean, when you look at it, look at all the technology you're driving in with through the gate, even what's on your car, your key fob, it's just inevitable that we're going to have to face that." And because companies aren't going to develop technology just for the intelligence community, "we're going to have to adjust our posture and our policies to incorporate that in, and that includes wireless," Cossa said during a panel at the Department of Defense Intelligence Information System, or DoDIIS, Worldwide Conference in San Antonio, Texas. (Full article here.)
2022 call for Geospatial Intelligence Hall of Fame nominations - Inergency, 17 Dec 22
The National Geospatial-Intelligence Agency is accepting nominations for the 2022 class of the Geospatial Intelligence Hall of Fame. Nominations are due March 25. The Geospatial Intelligence Hall of Fame recognizes U.S. persons and/or allied partners who have made significant and transformative contributions to NGA, one of the NGA heritage organizations or the GEOINT discipline. Current federal employees or individuals in a related paid activity are not eligible to receive the Hall of Fame Award. U.S. citizens must have concluded their federal service or related paid activity for at least two years before their nomination to the Hall of Fame. (Full article here.)
DIA to release AI strategy as Pentagon grapples with tech talent challenges - Federal News Network, 14 Dec 22
The Defense Intelligence Agency will soon issue an artificial intelligence strategy, with talent development being one of the top challenges facing DIA and organizations across the Defense Department. DIA Director Lt. Gen. Scott Berrier is expected to sign off on DIA's strategy "very shortly," Ramesh Menon, the agency's chief technology officer, said during a Dec. 14 media roundtable here at the annual Department of Defense Intelligence Information System (DoDIIS) conference. DIA put together a panel last year to lead the development of the strategy, Menon said. The goals at a "high level" are based on the National Security Commission on Artificial Intelligence's recommendations. NSCAI recommended the DoD and the intelligence community be "AI ready" by 2025. (Full article here.)
Extremism, Hyperbole, and Protected Speech: When a Clapback Causes Security Clearance Issues - Clearance Jobs, 18 Dec 22
If you're like most security clearance holders, you probably haven't given much thought to the wording of the questions found in Section 29 of the SF-86 Form. The answers to these "Association Record" questions are reflexively "no" for most applicants, and for good reason. If you're advocating the overthrow of the U.S. Government by force, terrorism, or other forms of violence, you're unlikely to be interested in working for Uncle Sam unless you're trying to infiltrate as an insider threat. That being said, perhaps the wording of those questions does merit some attention, if for no other reason than it helps inform an understanding of the line between acceptable and unacceptable conduct for politically-active (or just very opinionated) clearance holders. (Full article here.)
State-sponsored economic cyber-espionage for commercial purposes on the rise - Australian Strategic Policy Institute, 16 Dec 22
State-sponsored and cyber-enabled theft of intellectual property is on the rise as countries employ all means at their disposal to gain advantages in a global environment increasingly shaped by strategic rivalry and political mistrust. This is a conclusion we reach in our new ASPI report, State-sponsored economic cyber-espionage for commercial purposes: tackling an invisible but persistent risk to prosperity. Economic cyberespionage refers to the practice of some states of tasking or encouraging their national cybersecurity and intelligence agencies to use information and communications technology to conduct, sponsor or condone campaigns to steal assets of economic value from businesses in other nations and provide that IP to domestic firms. It's not only the increase in the scale, geographical spread and severity of campaigns of state-sponsored economic cyberespionage that's worrying. The lack of international cooperation and political priority devoted to this practice will affect the competitiveness of high-performing and job-generating local industries, and by consequence nations' future prosperity. (Full article here.)
---
The Latest National Security Topic Interview by Former Acting D/CIA Mike Morell


Intelligence Matters: A CBS News national security podcast hosted by former CIA Acting Director and CBS News national security contributor Michael Morell.

13 Dec | Former CIA Chief Operating Officer on his Career at the CIA

This week on Intelligence Matters, Michael Morell speaks with former CIA Chief Operating Officer Andrew Makridis on his 37-year career at the CIA. Makridis reflects on his front row seat to history as a Presidential briefer to President George H.W. Bush. He provides his analysis on how the CIA has changed and improved since the Iraq WMD intelligence failure and Wikileaks breach.

Past episodes:

06 Dec | Accidental Czar: The Life and Lies of Vladimir Putin with Former White House Russia Expert Andrew Weiss
29 Nov | The CIA in the Movies: A Review with the Co-Founders of Spycraft Entertainment
22 Nov | Working at CIA: In Conversation with CIA Director of Operations and Director of Analysis


More about Intelligence Matters by Michael Morell here.

Working at CIA: In Conversation with CIA Director of Operations and Director of Analysis

---
The Latest from International Spy Museum Historian Andrew Hammond, PhD.
Spycast is the official podcast of the International Spy Museum and hosts interviews with intelligence experts on matters of HUMINT, SIGINT, IMINT, OSINT, and GEOINT. Spycast is hosted by historian Andrew Hammond, PhD.
13 Dec | "Spying and Startups" with former Assistant Director of the CIA John Mullen John Mullen joins Andrew to discuss his life and career. He was awarded the Distinguished Intelligence Medal.
Past episodes:

06 Nov | "Honey Trapped" with Henry Schlesinger
29 Nov | "The FBI and Cyber" with Cyber Division Chief Bryan Vorndran (Part 2 of 2)
22 Nov | "The FBI and Cyber" with Cyber Division Chief Bryan Vorndran (Part 1 of 2)


---
The Latest Insights from Former CIA Acting Deputy Director for Operations Jack Devine.
In Other News The proprietary analytic newsletter crafted for The Arkin Group's private clients by former CIA Acting Deputy Director for Operations Jack Devine.
16 Dec | Assessing the domestic situations in Russia, Iran, and China remains challenging, and current events are threatening to further rewind globalization. It's difficult to draw meaningful conclusions from Putin's recent decision to cancel his traditional televised year-end news conference. It's unclear if he's trying to avoid fielding questions about the war in Ukraine and the faltering economy, or if are there more personal health or domestic threats at play. Likewise, since the Mahsa Amini protests erupted in Iran two months ago, the Western media has struggled to provide an accurate picture of what's really happening inside Iran. This is evidenced by the recent and widely shared news that Iran was shutting down its "Morality Police" only to be quickly withdrawn as untrue. The back and forth on the story makes the Western media look untrustworthy and amplifies allegations that our news is "fake" by our autocratic adversaries. This week, a 23-year-old Iranian protester, who was accused of violence against Iranian paramilitary members, was publicly hanged in Iran, but no one really knows how many other Iranians have died, are in custody or will be subject to a similar fate for their protests. Worse, if the Western media reports a figure, exactly who is going to believe it? (Full version available to AFIO members in the coming days here.)
08 Dec | Turkey: Ally or Spoiler
02 Dec | Russia is trying to wear us down, but it's wearing itself down in the process.
23 Nov | Despite rampant disinformation, Russia is officially to blame for the Malaysia Air tragedy. This is another example of Moscow's ongoing campaign to distort facts and shape global politics.
---
Daily Analysis of Security Issues and Geopolitical Trends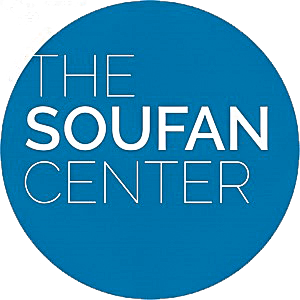 Intel Brief The Soufan Center's flagship, daily analytical product focused on complex security issues and geopolitical trends that may shape regional or international affairs. The Soufan Center was founded by former FBI Special Agent and Soufan Group CEO Ali Soufan.
20 Dec | Wagner Group Continues Expanding Through West Africa

Last week, the President of Ghana, Nana Akufo-Addo, claimed that neighboring Burkina Faso is now hosting the notorious Russian organization known as the Wagner Group. President Akufo-Addo's statement was made at the U.S.-Africa summit, which convened last week in Washington D.C. The Ghanian President claimed that Burkina Faso made a deal with the Wagner Group in an effort to combat the growing threat posed by jihadist terrorism in Burkina Faso. In exchange, according to Ghana's claims, the Wagner Group would gain access to a gold mine. President Akufo-Addo said at the summit, "to have [Wagner] operating on our northern border is particularly stressful for us in Ghana." Reports of Wagner's presence in Burkina Faso predate the summit but gained traction after this exchange. If true, the fact that the Wagner Group struck a deal to provide security services to another government in Africa while harvesting that country's natural resources would be in keeping with Wagner's strategy of accumulating wealth through natural resource exploitation. Moreover, Burkina Faso's President, Apollinaire Kyelem, has been working to improve bilateral relations with Russia and visited the country in early December. Burkina Faso rejected Akufo-Addo's claims on December 16 and in a display of these concerns, Burkina Faso summoned the Ghanian Ambassador to challenge assertions that the country struck a deal with the Wagner Group. (Full brief here.)
19 Dec | Iran Escalates Crackdown in Latest Attempt to Quell Uprising
16 Dec | Peru Declares State of Emergency as Protests Spread and Turn Violent
15 Dec | Russians Resort to Asymmetric Tactics and Ukrainians Fiercely Fight Back
14 Nov | Washington Shifts Policy on Venezuela
---
Analysis of Global Security Events with WTOP National Security Correspondent JJ Green

Inside the SCIF - 08 Dec - Brittney Griner Release, Russian Spouses Arrested for Espionage, and more.
Target USA Podcast - 14 Dec - Iran Hangs Protesters and African Leadership Summit - Alireza Jafarzadeh, Deputy Director of the National Council of the Resistance of Iran and Vedant Patel, Deputy Spokesperson from the State Department

The Hunt Broadcast - 07 Dec - Dozens arrested in suspected plot to overthrow German government




---
The Latest Insights from Jeff Stein and Colleagues in SpyTalk (Substack)

14 Dec | "Slow Horses" Rides Again - Peter Eisner
That funky, profane, noodle-slurping, cast-aside spymaster from Britain's MI5, Jackson Lamb, lets us in on a little secret in the second season of the offbeat-espionage program, Slow Horses. It just may be that he really cares. (Full article here.)

14 Dec | How Smoking Saved My Life - Jeff Stein
As a smoking journo from the 20th century who found it impossible to write without a cigarette, I arranged for regular chest X-rays for early warning signs of lung cancer. Other than a bit of a smoker's wheeze, I was in pretty good shape, I thought: reptile-level blood pressure, no back problems, no hip or knee replacements like so many of my friends who jogged and exercised regularly. (Full article here.)

12 Dec | Ed Snowden's Act Two, Part II - Frank Snepp

12 Dec | Ed Snowden's Act Two - Frank Snepp

09 Dec | German Coup Plot's Troubling Echoes Here - Jeff Stein


To support SpyTalk, subscribe here.


---
---
"That abomination of a film, The Good Shepherd" - Letter to the Editor, 06 Dec 22
"Why in the world does the latest WIN (Issue 47, 06 Dec 22) advertise for that abomination of a film, The Good Shepherd? That film twists history and presents lies to denigrate CIA and the intelligence profession. The film came out in 2006--what purpose is being served by highlighting it now? I was hoping that people had forgotten about it. If it was somehow necessary to remind people of the film, it would have been nice if AFIO had linked the critique of a panel of CIA historians that ran in Studies in Intelligence: https://www.cia.gov/static/5e897e8297cc9446cc7a884703bcf6ef/Review-The-Good-Shepherd.pdf

AFIO was established by David Atlee Philips to educate the public about the realities of intelligence. Running a spot for this film is a step, I'd say several steps, in the wrong direction, because it's Hollywood propaganda. This is like endorsing Legacy of Ashes, for heaven's sake. I recommend deleting the bit from the online WIN.

With esteem for everything else AFIO does,

Nicholas Dujmovic"
An elite Russian military brigade was basically 'wiped out,' taking so many losses in Ukraine that it will 'take years to rebuild,' report says - Business Insider, 16 Dec 22
An elite Russian military brigade suffered so many losses while fighting in Ukraine that it was essentially "wiped out" and is expected to take a long time to rebuild, according to a new report. When it was first sent into Ukraine, the 200th Separate Motor Rifle Brigade, stationed in northwestern Russia near its border with NATO-leaning Finland, had more experience, newer equipment, and better training than many other Russian units, The Washington Post reported on Friday. But despite these advantages, the 200th suffered greatly in the months of combat that would follow. Shortly after the invasion, units belonging to the 200th were attacked and ambushed, leaving numerous soldiers dead and equipment abandoned, according to the report. (Full article here.)
Did the CIA kill Kennedy ? - Town Hall, 19 Dec 22
I think Tucker Carlson's recent reporting on the JFK assassination merits a response from a former covert CIA employee. Carlson pretty much accused "the CIA" of "being involved" in the Kennedy assassination based on information provided by an unnamed source with unverified access, who "claims" to have seen the evidence. First of all, I didn't kill Kennedy. Don't know anyone at the Agency who killed Kennedy. Never heard about anyone who worked for the Agency who killed Kennedy. Never heard of anyone who even thought about killing Kennedy, or even thought that killing Kennedy was a good idea.(Full article here.)
How Putin's War in Ukraine Became a Catastrophe for Russia - The New York Times, 16 Dec 22
Russian soldiers go into battle with little food, few bullets and instructions grabbed from Wikipedia for weapons they barely know how to use. They plod through Ukraine with old maps like this one from the 1960s, recovered from the battlefield, or no maps at all. They speak on open cellphone lines, revealing their positions and exposing the incompetence and disarray in their ranks. They have trained at dilapidated Russian bases hollowed out by corruption, including this one, home to a tank division badly defeated in Ukraine. (Full article here.)
The revamped NSA museum opens with displays of former nuke secrets, spy artifacts - NPR, 17 Dec 22
In an unassuming brick building just minutes from a heavily fortified spy agency, a smiling, short-haired blond man is poking away at buttons on an old-school device that resembles a typewriter. But it isn't a typewriter. His name is Vince Houghton, and he's the new director of the National Security Agency's National Cryptologic Museum — and this is an Enigma cipher machine captured from World War II era Germany, formerly used to encrypt Nazi communications. (Full article here.)
Blockchain Fails to Gain Traction in the Enterprise - Wall Street Journal, 15 Dec 22
Blockchain, the technology underpinning bitcoin and other cryptocurrencies, for years has been viewed by some companies as a way to drive industry-transforming projects, among them the tracking of assets through complex supply chains. So far, that hasn't happened. The latest effort to run aground was that of A.P. Moller-Maersk A/S and International Business Machines Corp., which hoped to follow shipments via the blockchain. Last month, Maersk said the project would be discontinued. Another big effort, Walmart Inc.'s attempt to track groceries on the blockchain, continues, but slowly. "There's not one company that has really shown, let's say, a material change," Francesco Bozzano, vice president of the corporate finance group at Moody's Investors Service, said of blockchain efforts in supply chains. (Full article here.)
An Alleged Russian Smuggling Ring Was Uncovered in New Hampshire - Wired, 17 Dec 22
AS RUSSIA'S INVASION of Ukraine drags on, navigation system monitors reported this week that they've detected a rise in GPS disruptions in Russian cities, ever since Ukraine began mounting long-range drone attacks. Elsewhere, a lawsuit against Meta alleges that a lack of adequate hate-speech moderation on Facebook led to violence that exacerbated Ethiopia's civil war. New evidence suggests that attackers planted data to frame an Indian priest who died in police custody—and that the hackers may have collaborated with law enforcement as he was investigated. The Russia-based ransomware gang Cuba abused legitimate Microsoft certificates to sign some of their malware, a method of falsely legitimatizing hacking tools that cybercriminals have particularly been relying on lately. And with the one-year anniversary of the Log4Shell vulnerability, researchers and security professionals reflected on the current state of open source supply-chain security, and what must be done to improve patch adoption. (Full article here.)
America's Indo-Pacific Strategy Runs Through Ukraine - War on the Rocks, 16 Dec 22
AS RUSSIA'S INVASION of Ukraine drags on, navigation system monitors reported this week that they've detected a rise in GPS disruptions in Russian cities, ever since Ukraine began mounting long-range drone attacks. Elsewhere, a lawsuit against Meta alleges that a lack of adequate hate-speech moderation on Facebook led to violence that exacerbated Ethiopia's civil war. New evidence suggests that attackers planted data to frame an Indian priest who died in police custody—and that the hackers may have collaborated with law enforcement as he was investigated. The Russia-based ransomware gang Cuba abused legitimate Microsoft certificates to sign some of their malware, a method of falsely legitimatizing hacking tools that cybercriminals have particularly been relying on lately. And with the one-year anniversary of the Log4Shell vulnerability, researchers and security professionals reflected on the current state of open source supply-chain security, and what must be done to improve patch adoption. (Full article here.)
Crypto Gram - Schneier on Security, 15 Dec 22
A free monthly newsletter providing summaries, analyses, insights, and commentaries on security: computer and otherwise. (Full newsletter here.)
Government breaches – can you trust the US Government with your data? - Comparitech, 29 Nov 22
Since 2014, the US government has suffered 822 breaches affecting nearly 175 million records. Based on the average cost per breached record (as reported by IBM each year), we estimate these breaches have cost government entities over $26 billion from 2014 to October 2022. In 2018 and 2019, the number of government breaches hit an all-time high with 116 and 118 breaches respectively. In 2020, breaches decreased to 107 before increasing again to 116 in 2021. So far this year, there have been 61 data breaches affecting 2.9 million people. The amount of records affected during these data breaches has reduced significantly in the last few years. 2018 saw a colossal 83 million breached records. They mainly stemmed from one breach on the US Postal Service, affecting 60 million records. In 2019, this figure dropped to 1.4 million before hovering around the 3 million mark for the next three years. (Full article here.)
Post-Quantum And Pre-Quantum Security Issues Grow - Semiconductor Engineering, 03 Nov 22
General-purpose quantum computers will be able to crack the codes that protect much of the world's information, and while these machines don't exist yet, security experts say governments and businesses are starting to prepare for encryption in a post-quantum world. The task is made all the more challenging because no one knows exactly how future quantum machines will work, or even which materials will be used. Unlike traditional computers, in a quantum computer the unit of information is a quantum bit or qubit. Qubits can have a value of 0, 1, or a superposition of both values at the same time. A broadly useful computer will need qubits that are more reliable, error-corrected, longer-lasting, and more numerous than what can be produced today. (Full article here.)
FBI's Vetted Info Sharing Network 'InfraGard' Hacked - Krebs on Security, 13 Dec 22
InfraGard, a program run by the U.S. Federal Bureau of Investigation (FBI) to build cyber and physical threat information sharing partnerships with the private sector, this week saw its database of contact information on more than 80,000 members go up for sale on an English-language cybercrime forum. Meanwhile, the hackers responsible are communicating directly with members through the InfraGard portal online — using a new account. (Full article here.)
---
Video: Mossad - Secret Service of Israel (53 mins) - Criminals and Crime Fighters, 07 Dec 22
Have you ever heard the name Mossad in your life? If not, the Israeli Secret Service Mossad has done a good job. Mossad is one of the most notorious intelligence agencies in the world. The Mossad is supposed to guarantee Israel's existence when there are enemies. Most importantly, the Secret Service is responsible for preventing a possible Holocaust. Under threat, the Mossad takes every step or daring operation to save them from extinction. What are the most interesting secrets of the Mossad? Get an insight into the Secret Service and its secret operations in our documentary! (Watch here.)
Audio: The Life of a Cuban-Born CIA Shadow Warrior with Ric Prado (84 mins) - Spycraft 101, 12 Dec 22
Enrique "Ric" Prado joined the Central Intelligence Agency in 1980 after serving in the Air Force. His first posting was as a paramilitary officer to Honduras, where he helped train and prepare the Nicaraguan Contras to take back their country from the Sandinista government which had overthrown the previous regime in 1979. There, he formed a team of combat divers and saboteurs, drawn from the ranks of the indigenous Miskito lobster divers who lived and worked on the Pacific coastline. He also worked closely with Luis Moreno, aka Commander Mike Lima, my guest for episode 34 of the podcast. For the next 24 years, Prado was stationed all over the world, moving from one hot spot to the next. But his close proximity to chaos and revolution began even earlier, when he was a young boy in Cuba. There, the revolution came literally to his doorstep when a firefight broke out on the street outside his home. His family was able to escape Cuba after Fidel Castro seized power, leaving behind everything they owned in the process and starting over from scratch in South Florida. Prado rose from a paramilitary officer all the way to the CIA's Counter Terrorism Center. He retired in 2004 after one final posting to a still-unnamed foreign country. For episode 49 of the Spycraft 101 podcast, I spoke with Ric about his experiences in Central America, Asia, Africa, and elsewhere, both as a paramilitary officer and later as a case officer, and the lessons he learned along the way. (Listen here.)
Report: 2022 Cybersecurity Year in Review - NSA, 15 Dec 2022
The National Security Agency published its 2022 Cybersecurity Year in Review today to share its mission focuses and demonstrate how it is producing cybersecurity outcomes for the nation. This year's report highlights NSA's ability to scale cybersecurity solutions through strong partnerships, resulting in speed and agility. "By protecting the U.S. Government's most sensitive networks, we cascade solutions that help secure critical infrastructure, U.S. allies, and businesses and consumers around the world," said Rob Joyce, NSA Cybersecurity Director. "Our efforts to protect those networks help protect yours." (Full report here.)
INSF Position Paper - Future of the IC Workforce - INSA, 12 Dec 2022
Today, the Intelligence and National Security Foundation (INSF), the charitable arm of the Intelligence and National Security Alliance, released a new white paper, The 2022 Future of the IC Workforce. Underwritten by Avantus Federal, the paper reflects key findings from INSF's three-part webinar series focused on Open Source, Trust in the IC, and Mission Integration. Through this year long effort, INSF, brought together private and public sector leaders to discuss and analyze key factors affecting the current IC workforce now and in the near future. Findings include: OSINT needs to be the intelligence community's "INT" of first resort; Strong public-private partnership are essential for the U.S. to maintain its edge; Developing a diverse and data-savvy workforce capable of using advanced technology; Appropriately balancing transparency and disclosure to increase public trust in the IC. (Full report here.)
Academic Opportunity: The International Security and Intelligence Programme - 9 July to 5 August 2023 - Magdalene College, Cambridge
Chaired by Sir Richard Dearlove the former Chief of the British Secret Intelligence Service, the Cambridge Security Initiative (CSi) launched the ISI Programme in 2016. The purpose of this unique programme is to provide an opportunity for participants to meet and work with leading academics and practitioners from the intelligence and security communities in the historic setting of one of the world's foremost universities. The Programme is run in partnership with the Department of War Studies at Kings College, London. (More information and registration here.)
Infographic and Report: The World's Countries Compared by 20 Key Metrics - Visual Capitalist, 16 Dec 22
Which countries have the largest populations? What about the rural versus urban population divide? And which countries have the highest Gross Domestic Product (GDP), military expenditures, or tech exports? Instead of comparing countries by one metric, this animation and series of graphics by Anders Sundell uses 20 different categories of World Bank data to compare countries. The data was sourced in July 2022 and contains the latest available data for each country. Below, we provide some context on eight of the 20 categories, and share some facts on the top ranking countries for each category. (Access visual tool and full report here.)
Intelligence in History - A Collection of Recent Content
True Intelligence Matters in Film - Citizen Four - Director Laura Poitras (2014)
In January 2013, Laura Poitras started receiving anonymous encrypted e-mails from "CITIZENFOUR," who claimed to have evidence of illegal covert surveillance programs run by the NSA in collaboration with other intelligence agencies worldwide. Five months later, she and reporters Glenn Greenwald and Ewen MacAskill flew to Hong Kong for the first of many meetings with the man who turned out to be Edward Snowden. She brought her camera with her. The resulting film is history unfolding before our eyes.

More about this based-on-true-events production here.
Intelligence in Pop Culture - Documentary - The Making of the Cult Hit Video Game Spycraft - Polygon (2023 release)
In the 1990s, shortly after the Cold War, a former KGB Major General and an ex-director of the CIA collaborated on one of the most ambitious video games of the era. Spycraft is a cult hit full-motion video game, directed by Ken Berris and published by Activision under the guidance of the then fresh-faced CEO Bobby Kotick. It arrived on store shelves in 1996, just years after the end of the Cold War, and tells a spy story that has the player globe-hopping (and disc-swapping) from the United States, to Russia, Tunisia, and across the globe. "Without being too hyperbolic, it was the best FMV game of its era," says FMV aficionado (and successful podcast star) Justin McElroy. Spycraft combines pulpy full-motion cutscenes with puzzle-based gameplay that is clever and complicated and still holds up today. (More information and trailer here.)
Walking Tours - Washington, DC - Sundays (Dates/Times Vary)
Former intelligence officers guide visitors on two morning and afternoon espionage-themed walking tours: "Spies of Embassy Row" and "Spies of Georgetown." For more information and booking, click here or contact rosanna@spyher.co
---
Hitler's Spy Princess: The Extraordinary Life of Stephanie von Hohenlohe
by Martha Schad
(The History Press, 01 Jan 23 paperback release)
Princess Stephanie von Hohenlohe (1891-1972) was an unofficial go-between at the highest level of international politics, conveying secret messages and setting up meetings involving Hitler, Goering, Lord Halifax, Lord Rothermere, the Duke and Duchess of Windsor and, later, US Presidents Kennedy and Johnson. Yet her origins were far from aristocratic. The illegitimate daughter of a Jewish woman from Prague and a Jewish moneylender, Stephanie always claimed to be of pure Aryan descent. A shameless social climber, she had a child by the Emperor¦s son-in-law and acquired her title by marriage to another Austro-Hungarian prince. Employed by Lord Rothermere, her most important assignment was to bring Rothermere and Adolf Hitler together. Hitler awarded her the Gold Medal of the Nazi Party, a unique honor for any woman, let alone one generally known to be Jewish. Divorced since 1920, Stephanie had conducted a string of affairs with rich and influential men. In 1937 she began an intense relationship with Fritz Wiedemann, Hitler's adjutant. When Hitler learned of this he dispatched Wiedemann to the post of Consul-General in San Francisco, where Stephanie joined him in 1939. In 1941, she managed to avoid being deported as a spy by seducing the head of the US immigration authority. After the war, Stephanie began a completely new career as a journalist for several publications including Axel Springer's Stern magazine, for whom she secured the Kennedy and Johnson interviews.
Order book here.
---
Code Name Blue Wren: The True Story of America's Most Dangerous Female Spy―and the Sister She Betrayed
by Jim Popkin
(Hanover Square Press, 03 Jan 23)
The incredible true story of Ana Montes, the most damaging female spy in US history, drawing upon never-before-seen material and to be published upon her release from prison, for readers of Agent Sonya and A Woman of No Importance. Just days after the 9-11 attacks, a senior Pentagon analyst eased her red Toyota Echo into traffic and headed to work. She never saw the undercover cars tracking her every turn. As she settled into her cubicle on the 6th floor of the Defense Intelligence Agency in Washington, FBI Agents and twitchy DIA officers were hiding in nearby offices. For this was the day that Ana Montes--the US Intelligence Community superstar who had just won a prestigious fellowship at the CIA--was to be arrested and publicly exposed as a secret agent for Cuba. Like spies Aldrich Ames and Robert Hanssen before her, Ana Montes blindsided her colleagues with brazen acts of treason. For nearly 17 years, Montes succeeded in two high-stress jobs. By day, she was one of the government's top Cuba experts, a buttoned-down GS-14 with shockingly easy access to classified documents. By night, she was on the clock for Fidel Castro, listening to coded messages over shortwave radio, passing US secrets to handlers in local restaurants, and slipping into Havana wearing a wig. Montes didn't just deceive her country. Her betrayal was intensely personal. Her mercurial father was a former US Army Colonel. Her brother and sister-in-law were FBI Special Agents. And her only sister, Lucy, also worked her entire career for the Bureau. The highlight of her distinguished 31 years as a Miami-based language specialist: Helping the FBI flush Cuban spies out of the United States. Little did Lucy or her family know that the greatest Cuban spy of all was sitting right next to them at Thanksgivings, baptisms, and weddings. In Code Name Blue Wren, investigative journalist Jim Popkin weaves the tale of two sisters who chose two very different paths, plus the unsung heroes who had to fight to bring Ana to justice. With exclusive access to a "Secret" CIA behavioral profile of Ana, family memoirs, and Ana's incriminating letters from prison, Popkin reveals the making of a traitor—a woman labeled "one of the most damaging spies in U.S. history" by America's top counter-intelligence official. After more than two decades in federal prison, Montes will be freed in January 2023. Code Name Blue Wren is a thrilling detective tale, an insider's look at the clandestine world of espionage, and an intimate exploration of the dark side of betrayal.
Order book here.
---
Neither Confirm nor Deny: How the Glomar Mission Shielded the CIA from Transparency
by Todd Bennett
(Columbia University, 03 Jan 23 paperback release)
In 1974, the Hughes Glomar Explorer, ostensibly an advanced deep-sea mining vessel owned by reclusive billionaire Howard Hughes, lowered a claw-like contraption to the floor of the Pacific Ocean. This high-tech venture was only a cover story for an even more improbable scheme: a CIA mission to retrieve a sunken Soviet submarine. Like a Jules Verne novel with an Ian Fleming twist, the saga of the Glomar Explorer features underwater espionage, impossible gadgetry, and high-stakes international drama. It also marks a key moment in the history of transparency―and not just for what became known as the Glomar response: "We can neither confirm nor deny. . . . " M. Todd Bennett plumbs the depths of government secrecy in this new account of the Glomar mission and its consequences. Trawling through recently declassified documents, he explores the logistics, media fallout, and geopolitical significance of one of the most ambitious operations in intelligence history. Glomar, Bennett argues, played a pivotal but underappreciated role in helping the CIA ward off oversight amid a push for transparency and accountability. He reframes the operation's history to offer an alternative perspective on the 1970s, a decade known for expansive openness, as well as the persistent tension between the demands of democracy and the need for secrecy in foreign policy. Combining keen historical analysis and gripping storytelling, Neither Confirm nor Deny brings to the surface fresh insights into the history of the security state, the politics of intelligence, and the CIA's relationship with the media and the public.
Order book here.
---
Search for French Intelligence Officer: Gary Schaut of Sudbury, Canada is in search of a French intelligence agent who was still active around 1997 in France, and who had provided information in that year to a French journalist named "William Reymond." Anyone with pertinent information can contact Schaut at gbschaut@sympatico.ca.
Search for Colleagues: Dennis Pluchinsky seeks contact with Tom Lane and Nancy Kenealy, "who worked with Cindy, Gina, and Jeff" in the mid-1990s on al-Qaeda. Pluchinsky is in contact with all three of these other colleagues and would like to establish contact with Lane and Kenealy regarding his work on a four-volume book series on anti-American terrorism overseas ("see Amazon for more details" about the books). Please contact Pluchinsky at dpluchinsky@rocketmail.com.
Call For Information: Harvard student seeks primary source documents, historical records, or points of contact regarding Freedom Company, aka Eastern Construction Company, of the Philippines
Ryan Santos, a senior at Harvard, is writing his history thesis titled "The outsourcing of freedom": Filipino operatives in the origins of the American war in Indochina, 1954-1967. The focus of the research project is on the Freedom Company of the Philippines (later became the Eastern Construction Company in 1958), a dynamic private enterprise funded by the US to send Filipino paramilitary specialists - who were successful in suppressing their own local communist insurgency in the Huks - to assist in counterinsurgency and nation-building operations in Vietnam, Laos, and Indonesia. Ryan hopes to use his research on the Freedom Company of the Philippines and the Eastern Construction Company to underscore the diversity of geopolitical agents involved in American foreign policy during the Cold War, the development of US-Philippine relations, and the origins of American involvement in Indochina. If this project is of any interest or if there are any primary source documents, historical records, or points of contact that would be helpful, please contact him at ryansantos@college.harvard.edu.
Call For Articles: Threats and Opportunities in 2050, Divergent Options
Divergent Options is a non-politically aligned non-revenue generating national security website that, in 1,000 words or less, provides unbiased, dispassionate, candid articles that assess a national security situation, present multiple options to address the situation, and articulate the risk and gain of each option. Please note that while we assess a national security situation and may provide options, we never recommend a specific option. Divergent Options is calling for national security papers assessing situations or discussing options related to Threats and Opportunities in 2050. Submission deadline is 18 December 2022. For more information, including submission instructions and suggested topics, click here.
Call For Articles: AFIO Journal, The Intelligencer
For the past four years, AFIO has included in The Intelligencer a series of articles on "when intelligence made a difference." Written by scholars, intelligence practitioners, students, and others, they cover events from ancient times to the modern world and in many countries. AFIO is soliciting articles for future issues. Most articles run between 2,000 and 3,000 words, although some are longer or shorter. If you have an idea for an article that fits the theme, email senior editor Peter Oleson at peter.oleson@afio.com.
Call For Assistance: Researcher Seeks Copy of 1941 FBI Booklet
An AFIO member who is conducting research on the beginnings of industrial security programs before WWII is in search of a copy of a 55-page FBI booklet, dated December 1941, titled "Suggestions for Protection of Industrial Facilities." Digital copies or photocopies are acceptable. Please contact winseditor@afio.com with any information.
Call For Papers: Urban Security 2023 in Journal of Strategic Security Special Issue
The special issue will look at a range of urban security issues including urban warfare, urban insurgency, urban crime and insecurity, operating in dense urban terrain (DUT), mega cities, and subterranean spaces (SubT), and in the Urban-Littoral interface, as well as the protection of the populace. Papers addressing the full range of violent actions from high intensity crime to civil strife and other situations of violence, non-international armed conflict (NIAC), and large scale combat operations (LSCO) during international armed conflict (IAC) are encouraged. All papers submitted to the special issues issue will be subject to double-blind peer review. Below is a list of urban security issues the special issue editors would like to see submissions on:

· Conflict in Megacities (10 million or more)
· Police-Military Intelligence interface in urban conflict
· Insurrection
· Urban-littoral nexus
· Information warfare in support of urban conflict
· Urban insurgency
· Urban Terrorism
· Criminal governance in cities (Slums/Favelas)
· Criminal Armed Groups (CAGs) in cities
· Social Media and Urban Conflict
· Climate Conflict in Cities (Urban-Climate Conflict Nexus)
· Urban counterterrorism
· Urban counterinsurgency (COIN)
· Urban Riots and Public Order
· Intelligence for Urban Operations (e.g., GeoINT)
· Urban policing
· Urban critical infrastructure protection including urban cyber security
· Humanitarian operations and protection of civilians in urban conflict
· Medical and humanitarian response to urban crises and disasters

Abstracts due 1 February 2023; draft submissions due 1 June 2023. (See full submission details here.)
---
Faculty Opening - Teaching Intelligence Analysis - James Madison University - Harrisonburg, Virginia
The Faculty of the Intelligence Analysis (IA) Program at James Madison University (JMU) are searching for a dynamic new colleague to join us in the ongoing co-creation of an exceptional educational experience to prepare the next generation of analysts. Our program is in its 16th year, and our graduates regularly secure positions as analysts in the public and private sectors, including the Intelligence Community, military and law enforcement organizations, defense contractors, and major consulting firms. Our vision is a versatile, multidisciplinary undergraduate education that simultaneously emphasizes methodology, technology, and communication, with a specialization in intelligence analysis. We especially seek a new colleague who can strengthen our longstanding distinctive focus on developing good reasoning and/or our more recent focus on research design and analytic production.

We would welcome a potential new colleague from any academic discipline (to include the humanities, social sciences, and natural sciences) and/or any professional background (to include former intelligence, military, homeland security, law enforcement, and other security and analytic professionals) that enables them to speak with credibility about the process of doing analysis. The desire to engage both traditional academics and professional analysts is extremely important to us. We also value both teaching excellence as well as one-on-one professional mentoring. We especially seek candidates who are able to "bridge the gap" and to engage students whose struggles are different from their own, and who can help them flourish in their future personal and professional lives. The position requires either a Ph.D. in a relevant academic field by hiring date (for a tenure-track appointment) or a minimum of a Bachelor's Degree (Master's Preferred) with substantial, demonstrated experience as an analyst (for appointment on a Renewable Term Contract). Our normal teaching load is three courses per semester.

Application materials should include 1) a detailed cover letter that tells the story of how the candidate's expertise and experience fit our aspirations, values, and teaching needs, 2) curriculum vitae/resume, 3) a "statement of inclusive excellence" that highlights (amongst other things) how the applicant has successfully helped colleagues from different backgrounds and perspectives to flourish in their work, and 4) contact information for at least three references.

The search will remain open until the position is filled. Salary commensurate with experience. Questions can be directed to the Chair of the search committee, Dr. Noel Hendrickson, at hendrinx@jmu.edu. Employment is contingent upon the successful completion of a criminal background check.
Additional details and further online application instructions can be found here.

Intelligence Practice Lead - SOS International, Washington, D.C.
The Intelligence Practice Lead, Americas, alongside the Consulting and Solutions Practice Director, Americas, is responsible for developing the Intelligence business within the regional security consulting team. The Intelligence Practice Lead will oversee the development, positioning, sales and the effective coordination and delivery of all intelligence consulting and solutions, including Intelligence Managed Services, in the US and Canada region. In this role the individual will oversee the provision of support to International SOS's US and Canada regional distribution channels to drive customer satisfaction and profitable growth across relevant business lines, in the technical domain of Intelligence. The individual will help to translate International SOS's Security value proposition into clear priorities and actions, in support of the business lines' commercial road maps. In addition, the role will be responsible for: driving day-to-day delivery of Intelligence consulting deliverables (including capability assessment, planning, training etc); establishing a cadre of analyst external consultants; educating key internal stakeholders and clients; leading/contributing to the expansion of intelligence methodologies and deliverables; along with their cadre of external consultants.
Additional information and application here.

Supervisory Criminal Investigator (Special Agent-In-Charge) - U.S. Army CID, Nationwide
Serves as the Criminal Investigation Division (CID) Field Office Special Agent-In-Charge (SAC) and is the principle law enforcement expert and advisor responsible for all investigations and operations conducted by CID offices within their area of responsibility (AOR). Directly supervises multiple Supervisory Criminal Investigators, full-performance level GS-13 and GS-14 criminal investigators, and support personnel in co-located and satellite offices.
Additional information and application here.

Retired Federal Government Employees Wanted - National Security Agency - Fort Meade, Maryland
The National Security Agency (NSA) may occasionally need skilled civilian retirees to augment the existing work force on high priority projects or programs. In order to fill these temporary positions quickly, we need to know who may be interested and available to return to work with us on a short notice basis as well as their skills. Retirees provide expertise and corporate knowledge to temporarily support mission requirements, manpower shortfalls, and/or mentor the next generation of Agency employees. Salary Range: $86,335 - $170,800.
Additional information and application here.

Assistant/Associate Professor of Intelligence Studies (Global Security and Intelligence Studies) - Embry-Riddel Aeronautical University - Prescott, Arizona
Embry-Riddle Aeronautical University's Prescott, Arizona campus is accepting applications for a tenure-track assistant or associate-level professor of intelligence studies to teach intelligence courses to students in the Global Security and Intelligence program. The successful candidate will teach students about the intelligence community, strategic intelligence, the intelligence cycle and intelligence analysis, writing, and briefing. Prior experience working in the intelligence community is strongly preferred. We are interested in candidates with teaching acumen in intelligence analysis and writing using structured analytical techniques.
Additional information and application here.

Teaching Associate - Intelligence and National Security Studies - Coastal Carolina University, South Carolina
The Department of Intelligence and Security Studies ( ISS ) at Coastal Carolina University is accepting applications for a pool of Teaching Associates (part-time adjunct faculty) to teach introductory and undergraduate elective course offerings for the program beginning in August 2022. While the ad is open to any specialization within the field of study, courses in the areas of homeland security, law enforcement intelligence, counter-narcotics, and cybersecurity are of particular interest. Course offerings can be in a face-to-face or synchronous online modality. To be considered, candidates must have a masters or doctoral degree in a relevant subject area. Prior professional experience in the profession, as well as prior teaching experience are preferred.
Additional information and application here.

Assistant Professor of Intelligence and National Security Studies - University of Texas, El Paso
The Department of Criminal Justice is seeking to fill one full-time tenure-track position beginning Fall 2023 at the Assistant Professor level. Responsibilities include conducting and publishing scholarly research, seeking extramural funding, teaching face-to-face and online courses, and service to the department, university, and profession. Applicants must have a Ph.D. in a closely related field in Intelligence and/or Security Studies from an accredited university (e.g., criminal justice, political science, public policy, security studies). ABD applicants will be considered if doctorate will be in hand by Fall 2023. Active research agenda and published scholarly journal articles are required to apply. Applicants with only a J.D., Psy.D., or Ed.D. will not be considered. All research/teaching areas of intelligence/national security studies will be considered, but preference will be given to candidates who have demonstrated teaching and/or research areas in at least one of these areas: Homeland Security, Intelligence Analysis, or Terrorism/Counter-Terrorism.

Additional information and application here.
---
Sue Thomas — Pioneering FBI Lip Reader

Sue Thomas, 72, passed on 13 Dec 22. She was the first deaf person to work with the FBI as a lip-reader and inspired the TV show "Sue Thomas: F.B. Eye." Thomas became deaf at the age of 18 months, and she grew up learning both English and American Sign Language. She was also a skilled lip-reader, a talent that was discovered after she began working for the FBI in 1979 as a fingerprint examiner. Thomas began consulting in undercover cases, using her lip-reading ability to determine what suspects were saying. She later wrote the autobiography "Silent Night," and the books' descriptions of her work with the FBI became the basis for the 2002 PAX TV series "Sue Thomas, F.B. Eye." In the show, Thomas was portrayed by deaf actress Deanne Bray, and she appeared in two episodes of the show herself.
Milt Bruckner — Career NSA Linguist

Milt Bruckner of Longmont, Colorado, passed away on Monday, 14 November 2022, just two weeks shy of his 84th birthday. Milt was born and raised in Brooklyn, New York. He graduated from Thomas Jefferson High School, the University of Maryland, and completed some graduate studies at George Washington University. Milt had a stellar 42-year career as a Russian linguist. The first five years were sent in the U.S. Air Force and the remaining 37 years at the National Security Agency (NSA). He loved languages as evidenced by the fact that he learned Azeri, the language of Azerbaijan, and also dabbled in Turkish and Spanish.
Gary Parrott — Navy Seal and CIA Liaison

Gary Parrott, 78, passed on 11 Dec 22 at his home in Lakeside, Nebraska. Gary was a a Navy SEAL team officer and worked with the CIA with the Hmong in Laos.
Carol Davison — Career CIA and INR Analyst

Carole Sawyer Davison, 88, passed on 05 Dec 22 at her home in Washington, DC. From 1957-1971, Dr. Davison was an economist for the Central Intelligence Agency. Her groundbreaking work on foreign trade between communist economies and less developed countries was one of the first studies to uncover the disadvantages of this exchange to the less developed countries. Her analysis was published in 1966 by Fredrick A. Praeger. Later, as the United States became involved in Vietnam, Dr. Davison headed a CIA group examining the impact of the war on South Vietnam's economy. After a 20 year hiatus in her career, in 1990, she joined the State Department's Bureau of Intelligence and Research. At State, she followed economic developments in the Middle East and North Africa playing a key role in providing economic analyses to policy makers during the run-up to and throughout the Persian Gulf war. For this work, she shared in a State Department superior honor award. For her work on the economic dimensions of the Israeli-Palestinian peace process, she was named Analyst of the Year in 1995. Dr. Davison took official trips throughout the Middle East. Her reports and observations had a keen audience among policy makers. She retired from the State Department in 1998. Dr. Davison was born in Boston, Massachusetts. She earned her BA degree magna cum laude from Tufts University, where she was elected to Phi Beta Kappa. She received a MA, MALD, and PhD from the Fletcher School of Law and Diplomacy.
Donald Moore — Career CIA Communications Officer

Donald Dale Moore, 90, passed on 11 Dec 22 at his home in Melbourne, Florida. Donald was born in Westerville, Ohio. Donald served in the United States Navy, including in the Korean War (1952 – 1956), and later had an honorable and prestigious 25-year career as a communications officer for the Central Intelligence Agency, from where he retired. During his time in the CIA, Donald served in the U.S. as well as overseas in Nicosia, Cyprus, Manila, Philippines and Melbourne, Australia among many other foreign countries.
---
21 Jan 23 - In-person - Kenebunkport, ME - Daveed Gartenstein-Ross discusses "Enemies, Near and Far, Foreign and Domestic: How the U.S. is Confronting the Challenges of International and Domestic Terrorism" Over the past decade, the terrorist threat has definitively evolved. National security professionals voice increasing concerns about polarization and domestic violent extremist movements, while evidence ranging from Afghanistan to Africa suggests that the threat of jihadism that occupied the U.S. for more than two decades is anything but dead. Daveed Gartenstein-Ross, an internationally recognized expert on jihadist terrorism, was also the author of the U.S. Department of Homeland Security's 2019 Strategic Framework for Countering Terrorism and Targeted Violence, an acclaimed document that reoriented the Department's focus to recognition of the rising domestic terrorist threat. He will provide a comprehensive account of current terrorist threats and what we should do to address them. The meeting is open to the public and will begin at 2:00 p.m. at the Program Center of the Brick Store Museum, 4 Dane Street, Kennebunk, Maine 04043. A Question and Answer period will follow the presentation. No reservations are required.

03 Feb 23 - In-person - Tysons Corner, VA - AFIO Winter Luncheon 2023! Guest speaker Nigel West. Location: DoubleTree by Hilton Hotel, Tysons Corner.

Watch for additional details about this event in the coming weeks.
See the AFIO Calendar of Events for scheduling further in the future.
---
11 Jan 23, 0900-0945 (ET) - Virtual - Coffee and Conversation with ONI Director Rear Adm. Michael Studeman, USN - INSA
In this 45-minute moderated conversation, Rear Adm. Studeman will discuss ONI's assessments of foreign naval capabilities and its application of naval intelligence to global geopolitical challenges, including Russian shipping in the Black Sea, power projection in the Arctic, and China's projection of seapower in the South China Sea and beyond. He will also delve into the Navy's use of technical tools to better understand the maritime domain, such as AI to model and analyze critical data, the application of machine learning to enhance maritime surveillance, the use of geospatial intelligence to track shipping of concern, and the use of technical intelligence to assess foreign navies' sensors, weapons, platforms, and combat systems. (Information and registration here.)
24 Jan 23, 0900-0945 (ET) - Virtual - Coffee and Conversation with CIA Dep. Dir. for Analysis Linda Weissgold - INSA
In this 45-minute moderated discussion, Linda Weissgold will discuss one of CIA's core missions – delivering timely, objective, all-source intelligence analysis to the President and policymakers across government. She will focus on the changing role of analysts in the Intelligence Community, the interaction of intelligence analysis and policymaking, the importance of analytic objectivity, the rigorous application of analytic tradecraft with emerging technologies, and how CIA is working to better inform the public of its core missions and capabilities. (Information and registration here.)
19 - 28 Mar 23 - Washington DC to Europe and back - Gary Powers' 10-Day Cold War Espionage Tour
Join author and historian Gary Powers Jr. on this unforgettable 10-day tour of Cold War and Espionage related sites throughout Germany and the Czech Republic

Day 1: Departure from the USA; Day 2: Arrival Berlin; Day 3: Berlin - Potsdam - Berlin; Day 4: Berlin; Day 5: Berlin – Leipzig – Dresden; Day 6: Dresden – Prague – Pilsen; Day 7: Pilsen – Míšov – Pilsen; Day 8: Pilsen – Rozvadov – Nuremberg – Stuttgart; Day 9: Stuttgart – Sinsheim – Speyer – Frankfurt; Day 10: Departure for the USA.

Included Visits: Berlin Wall Memorial • Checkpoint Charlie Museum • German Spy Museum • Military History Museum Gatow • Glienicke Bridge • Hohenschönhausen Memorial • Berlin Stasi Museum • Allied Museum on Clay Allee • Museum in Der Runde Ecke • Leipzig Forum of Contemporary History Museum • Dresden's Military History Museum • Bautzner Strasse Dresden Memorial • KGB Museum • Prague Museum of Communism • Vitkov Hill Nuclear Bunker • Pilsner Urquell Brewery • Atom Museum • Iron Curtain Museum • Nuremberg Trials Memorial • Stuttgart Cold War Bunker • Sinsheim Technik Museum • Speyer Museum of Technology.

Tour Name: Gary Powers' Cold War Espionage Tour - view tour; Group Name: Garypowers.Com Tours; Departure City: Washington, DC; Tour Departure Date: March 19, 2023; Tour Return Date: 28 Mar 23.

Tour Price: $3,950.00 (deduct $950 for land only tour) per person, assumes 2-person registration.

For full description of the activities and accommodations on each of those dates and locations, explore full information about the tour here or Call 1.800.323.4466.

To enroll now for this 2023 once in a lifetime tour, do so here.

ALSO See: "Enemy Territory: The Story of American CIA U-2 Pilot Francis Gary Powers" - A Graphic Novel by Francis Gary Powers Jr. and Walter Pfenninger.
---
---
---
Guide to the Study of Intelligence...and...When Intelligence Made a Difference
"AFIO's Guide to the Study of Intelligence" has sold out in hard-copy.
It is available in digital form in its entirety on the AFIO website here.

Also available on the website here are the individual articles of AFIO's
history project "When Intelligence Made a Difference" that have been
published to date in The Intelligencer journal. More articles will be appear in future editions.
---
Address Technical Issues Or Unsubscribe
Some features of the email version of the WIN do not work for readers who have chosen the Plaintext Edition, some users of AOL, and readers who access their email using web mail. You may request to change from Plaintext to HTML format here afio@afio.com. For the best reading experience, the latest web edition can be found here: https://www.afio.com/pages/currentwin.htm
To unsubscribe from the WIN email list, please click the "UNSUBSCRIBE" link at the bottom of the email. If you did not subscribe to the WIN and are not a member, you received this product from a third party in violation of AFIO policy. Please forward to afio@afio.com the entire message that you received and we will remove the sender from our membership and distribution lists.
---
Disclaimer and Legal Protection
Weekly Intelligence Notes (WINs) are a carefully selected collection of timely open source reports and announcements and other media focused on intelligence and related national security matters that is produced for non-profit educational use by AFIO members and WIN subscribers. WINs are protected by copyright and intellectual property laws. They may not be reproduced or re-sent without specific permission from the Producer. Opinions expressed in the materials contained in the WINs are solely those of the content creators listed with each item. Notices in the WINs about non-AFIO events do not constitute endorsement or recommendation by AFIO.

(c) 1998 thru 2022


---

AFIO Members Support the AFIO Mission - sponsor new members! CHECK THE AFIO WEBSITE at www.afio.com for back issues of the WINs, information about AFIO, conference agenda and registrations materials, and membership applications and much more! .

AFIO | 7600 Leesburg Pike, Suite 470 East, Falls Church, VA 22043-2004 | (703) 790-0320 (phone) | (703) 991-1278 (fax) | afio@afio.com
---
About AFIO | Membership Renewal | Change of Address | Upcoming Events | Chapter Locations | Corporate/Institutional Memberships | Careers in Intelligence Booklet | Guide to the Study of Intelligence | Intelligencer Journal | Weekly Intelligence Notes | Make A Donation | AFIO Store | Member-Only Section | Code of Ethics | Home Page
RETURN TO TOP
---