---
Iran regime terrorist spy operations spread in Austria - intel report - Jerusalem Post, 23 Jan 23
Austria's Federal Office for the Protection of the Constitution and Counterterrorism released a new report in January, asserting Iran's regime spread its nefarious spy activities in the central European country and Austria is "attractive" for such bad actors as China, Russia, Iran and Turkey because of weak criminal penalties for espionage. A Belgian court sentenced Assadolah Assadi, a former Iranian diplomat based in Vienna, to a 20-year prison term in 2021 for attempted terrorism after a foiled plot to bomb a rally of dissident Iranians near Paris in June 2018. According to the report dated for the year 2021, "Over the years, the network of Iranian intelligence services has also spread in Austria. For civil domestic and foreign surveillance, the Ministry of Information (MOIS) is responsible. The military home and foreign intelligence services emerge from the Iranian Islamic Revolutionary Guard (and is referred to as IRGC-IO – Islamic Revolutionary Guard Corps Intelligence Organization). The military special unit Quds Force also plays a not insignificant role, which, in addition to extraterritorial military operations, is specialized in obtaining intelligence information." (Full article here.)
Turkish intelligence agency MIT orchestrated the 2015 murder of downed Russian pilot in Syria - Nordic Monitor, 19 Jan 23
Turkish intelligence agency MIT planned and executed the brutal murder of a Russian pilot who survived the downing of a Russian SU-24 jet over Turkish-Syrian border area in 2015, and the killer was an MIT agent, according to a revelation made by a former Turkish officer. Turkish nationalist/Islamist militant Alparslan Çelik, the alleged killer of one of the pilots of the downed Russian jet, was in fact an agent of MIT, said former staff major Engin Büker, who now lives in Europe. Çelik was working as a field commander and coordinator in a jihadist group that was under the full control of MIT in Syria's northwestern city of Azaz when the Russian pilot who parachuted from the plane was murdered, Büker claimed in a series of posts on Twitter on January 16. (Full article here.)
Intelligence ties with China at 'unprecedented' level, says Russian spy chief - Anadolu Agency, 17 Jan 23
Relations between Russia and China's intelligence services are at an "unprecedented" level, a top Russian official said on Tuesday. "We have a lot of interaction, and a large volume of intelligence, operational, and awareness information is exchanged," Sergey Naryshkin, head of the Russian Foreign Intelligence Service, said at a news conference in Moscow. On his November meeting with CIA Director William Burns in Türkiye's capital Ankara, Naryshkin described their discussions as "meaningful." "It was a meaningful meeting with the director of the CIA, which lasted about two and a half hours. We managed to say a lot to each other, clarify our positions," he said. He said Moscow has also built relations with Iranian intelligence services, adding that there are "prospects" for cooperation with Tehran. Naryshkin said he periodically speaks with heads of European intelligence agencies, including about Ukraine. (Full article here.)
Former senior FBI counterintelligence official accused of working for Russian he investigated - Washington Post, 23 Jan 23
The FBI's former top spy hunter in New York was charged Monday with taking secret cash payments of more than $225,000 while overseeing highly sensitive cases, and breaking the law by trying to get Russian billionaire Oleg Deripaska removed from a U.S. sanctions list — accusations that shocked the cloistered world of his fellow high-ranking intelligence officials. Charles McGonigal, 54, who retired from the FBI in September 2018, was indicted in federal court in Manhattan on charges of money laundering, violating U.S. sanctions and other counts stemming from his alleged ties to Deripaska, an ally of Russian President Vladimir Putin. In his role at the FBI, McGonigal had been tasked with investigating Deripaska, whose own indictment on sanctions-violation charges was unsealed in September. (Full article here.)
DIA CIO sees intel community moving beyond 'stovepipe' IT model - Federal News Network, 18 Jan 23
While various intelligence community initiatives have sought to move beyond over-classifying and compartmentalizing information in recent decades, the underlying IT systems relied upon by military and intelligence components are often disjointed and "stove-piped" themselves. It's a paradigm Defense Intelligence Agency Chief Information Officer Doug Cossa wants to move beyond. DIA and the National Geospatial-Intelligence Agency are now partnering under an effort called "Company Storefront" to offer common IT infrastructure services for the classified environment, including desktop services. "Agencies don't have to maintain their own data centers or their own infrastructure services," Cossa said on Inside the IC. "They can adopt the model that we're able to extend out to the rest of the community that integrates because it was designed that way from the beginning." The effort comes as DIA also seeks to modernize the global top-secret Joint Worldwide Intelligence Communications System, known as JWICS. (Full article here.)
Facebook staffed with multiple former CIA employees: Report - American Military News, 20 Jan 23
Facebook parent company Meta has numerous former CIA employees and staff members from other federal agencies, according to a recent report. Jim Hanson, president of information warfare analysis and consulting firm WorldStrat, stated last month that Facebook employs at least nine ex-CIA workers and six other former agency employees. "The ones who are ideologically aligned with the woke left saw the danger of Trump and they wanted to affect that and the way they could be most influential was taking over our shared information space," Hanson told the New York Post. "And they moved to the socials. And they were successful." (Full article here.)
China's military sends in junior air force pilots to tackle rise in US spying missions - South China Morning Post, 17 Jan 23
Chinese fighter pilots fresh out of training college have been sent on combat-ready patrol missions along the country's southeast coast as the air force confronts a growing number of close-in spying flights by foreign planes, according to state media. Junior pilots have been sent on the patrols in the East and South China seas to expel foreign jets as little as a month after completing fighter pilot training, state broadcaster CCTV reported on Saturday. Most of the foreign aircraft were American warplanes and the People's Liberation Army was accelerating up battlefield training for the freshly minted pilots to cope with the incursions, Chinese military experts said. The CCTV report said almost all the PLA Air Force's graduates completed a training course to become fighter pilots, learning how to deal with the growing threat of close-in reconnaissance by foreign aircraft. (Full article here.)
Europe awakens to the threat of sabotage by Russian agents - Aljazeera, 17 Jan 23
Suspicion has fallen on Russia over a series of confirmed or apparent acts of sabotage and espionage that took place late last year in Western Europe, experts say, with European countries increasingly taking measures in response. The acts came after two events that hurt Russian interests. In September, explosions in the Baltic Sea put Russia's Nord Stream gas pipelines to Germany out of use. The Kremlin blamed the sabotage on the United Kingdom, without evidence. Ukraine and Poland blamed Russia but also provided no evidence. Then, on October 7, the Kerch Strait Bridge was bombed, interrupting Moscow's ability to supply Russian-annexed Crimea, an attack Russia blamed on Ukraine's military intelligence. It may have been a coincidence, but the day after the Kerch bridge bombing, trains across northern Germany ground to a halt after cables that enabled train drivers to communicate were sabotaged. (Full article here.)
US drops case against NYC cop accused of spying for China - Stars and Stripes, 20 Jan 23
Charges against a New York City police officer accused of spying on behalf of China were formally dropped Thursday after U.S. prosecutors said they uncovered new information that warranted the dismissal. It ended a two-year ordeal for Baimadajie Angwang, a naturalized U.S. citizen born in Tibet, who spent about six months in custody before being granted bail. He had been accused of spying on expatriate Tibetans in New York on behalf of officials at the Chinese consulate in the city. Outside the federal courthouse in Brooklyn, Angwang, wearing a pin of the American flag on his lapel, thanked his family and his supporters, including those on the city's police force and the U.S. Marine Corps, where he formerly served. During a brief court appearance, prosecutors said they were dropping charges "in the interest of justice." U.S. District Judge Eric Komitee tried to prompt prosecutors to share what they could about their change of mind, but they declined to reveal what new information led them to do so. (Full article here.)
British Navy Receives First Undersea Surveillance Ship - The Defense Post, 20 Jan 23
The Royal Navy's first dedicated undersea surveillance ship has arrived. The Multi-Role Ocean Surveillance (MROS) vessel was welcomed at Cammell Laird's Birkenhead shipyard on Thursday and will be prepared for its official handover to the service. According to the UK Ministry of Defence, the vessel will undergo modifications before its operational deployment this year. It will be repainted and fitted with critical military equipment to improve the Royal Navy's intelligence and surveillance capabilities. (Full article here.)
National Intelligence Service, police raid labor group over alleged espionage - Korean Herald, 18 Jan 23
The South Korean spy agency and police raided the headquarters of a major umbrella labor union in central Seoul on Wednesday morning, on suspicion that some members had violated national security laws. The National Intelligence Service said it obtained a search and seizure warrant from the court for the Korean Confederation of Trade Unions on charges of violating the National Security Act, an NIS official confirmed to The Korea Herald on condition of anonymity Wednesday. "The NIS has been conducting a joint investigation with the police into the suspects on charges of violating the National Security Act," the NIS official said. "After years of internal investigations into the suspects' alleged links to North Korea, the NIS has concluded that compulsory investigation is necessary. And therefore, we requested a search warrant," the official added, declining to share further details. (Full article here.)
North Korean Reconnaissance General Bureau Affiliate Sentenced in U.S. for Money Laundering Offenses - Department of Justice, 20 Jan 23
Mun Chol Myong (Mun), 55, a national of the Democratic People's Republic of Korea (DPRK), was sentenced today in the U.S. District Court for the District of Columbia to time served of 45 months' imprisonment for multiple money laundering offenses. Mun laundered funds through the U.S. financial system as part of a scheme to raise capital and acquire goods for North Korea in violation of U.S. sanctions. Mun is the first ever North Korean national to be extradited to the United States and is subject to deportation following the successful completion of his sentence. The indictment alleged that between April 2013 and November 2018, Mun and others conspired to transmit funds through the United States for the purpose of promoting bank fraud. Specifically, the indictment alleges that Mun and his co-conspirators used a network of front companies and falsified transaction records to conceal that the payments befitted sanctioned North Korean entities and thereby deceived U.S. correspondent banks into executing correspondent banking transactions that they would otherwise have rejected. The indictment identifies more than $1.2 million in illicit transactions. The indictment further alleged that Mun was affiliated with the DPRK's primary intelligence organization, the Reconnaissance General Bureau, which is the subject of U.S. and U.N. sanctions. (Full article here.)
Spying for Russia: Europeans recruited for Putin's hybrid war - Euractiv, 20 Jan 23
European countries are on high alert for Russian spies in their military, intelligence services and other state agencies following a growing number of espionage scandals that have caused blushes from Bulgaria to Berlin. On Thursday (19 January), a Swedish court sentenced a former intelligence agent to life in prison and his brother to 10 years behind bars for passing sensitive information to Russia's military intelligence service, GRU. Swedish citizens Peyman Kia, 42, and Payam Kia, 35, were detained last year and had denied all the allegations. "The brothers have jointly and in consultation, without authorisation and to assist Russia and the GRU, acquired, forwarded and shared information the disclosure of which to a foreign power could be detrimental to Sweden's security," Stockholm district court said in a statement. (Full article here.)
Mishandling of classified documents happens more than you might think - NPR, 19 Jan 23
The U.S. government generates millions of classified documents each year. And we've been learning just how difficult it can be to keep track of all that sensitive material, even at the White House. To find out how the wider government handles these records, we've called on NPR national security correspondent Greg Myre. Greg, President Biden and former President Trump are both under investigation for the way they've handled classified material. Are the rules at 1600 Pennsylvania Avenue different than other parts of the government? GREG MYRE: Well, generally they're the same, but they do differ in one significant way. When presidents leave office, they have to turn over all government records, including the classified material, to the National Archives. And this isn't the case for other government agencies. They keep those records at their offices so they can continue to use them. So a classified document at the CIA can be kept in the same filing cabinet for years. But at the White House, it has to be packed up and moved when an administration changes. And so this could make it vulnerable to some sort of mishandling. (Full article here.)
Why Japan Needs a Security Clearance Mandate Now - Japan Forward, 17 Jan 23
In May 2022, the Japanese government enacted the Economic Security Promotion Act (ESPA). The new law requires the Diet to implement security clearance ratings for staff in sensitive technology fields. However, the ESPA does not specify the standards and procedures for security clearances. Determining how security clearance qualification will be measured is a target for the ordinary Diet session scheduled to convene on January 23. Up to now, the government has been aiming for an early implementation of the security clearance law. It is needed to facilitate joint research between United States and European defense and intelligence-related entities and Japanese companies. However, cautious arguments persist from the viewpoint of personal information protection. And some believe that a proposed amendment to the law will not be submitted in time for the January 2023 session of the Diet. (Full article here.)
---
The Latest National Security Topic Interview by Former Acting D/CIA Mike Morell


Intelligence Matters: A CBS News national security podcast hosted by former CIA Acting Director and CBS News national security contributor Michael Morell.
17 Jan | Former CIA Officer Rolf Mowatt-Larssen's Strategic Analysis of the Russia-Ukraine War
This week on Intelligence Matters, Michael Morell speaks with former senior CIA officer and Moscow station chief Rolf Mowatt-Larssen about his strategic analysis of the Russia-Ukraine war. He maps out the Russian objectives in the war and the lack of clear Western goals as the war continues. Mowatt-Larssen predicts that Putin will launch an offensive in 2023 but not until he has mobilized a sufficient number of troops, something he failed to do in the past year. Mowatt-Larssen discusses Putin's "scorched earth" approach and how it has led to the weaponization of energy.
Past episodes:

10 Jan | Michael Morell on the Year Ahead: Strategic Challenges in 2023
03 Jan | Inside China's Surveillance State: Liza Lin and Josh Chin
27 Dec | BEST OF: Hal Brands on Potential of Future Conflict with China

More about Intelligence Matters by Michael Morell here.
---
The Latest from International Spy Museum Historian Andrew Hammond, PhD.
Spycast is the official podcast of the International Spy Museum and hosts interviews with intelligence experts on matters of HUMINT, SIGINT, IMINT, OSINT, and GEOINT. Spycast is hosted by historian Andrew Hammond, PhD.
17 Jan | From the Vault - "The Birth of American Propaganda": A Conversation on Manipulating the Masses with John Hamilton. John Hamilton joins Andrew to discuss Woodrow Wilson and the birth of American propaganda during WWI. He is a Professor of Journalism at Louisiana State University. 
Past episodes:

10 Jan | From the Vault - "The IRA, The Troubles, and Intelligence"
03 Jan | From the Vault - "Black Ops: The Life of a Legendary CIA Shadow Warrior"
27 Dec | "The Third Option" - US Covert Action with Loch Johnson (Part 2 of 2)


---
The Latest Insights from Former CIA Acting Deputy Director for Operations Jack Devine.
In Other News The proprietary analytic newsletter crafted for The Arkin Group's private clients by former CIA Acting Deputy Director for Operations Jack Devine.
19 Jan | The risk assessment on providing Ukraine with heavy weapons has rightfully shifted When Russia first invaded Ukraine almost a year ago, no one was exactly sure how the war was going to play out. Most analysts agreed that Ukraine would put up a strong fight, but few grasped the high-level competency and devotion of Ukrainian forces, and Russia's inability to launch a quick and efficient military campaign. While NATO did immediately and effectively rally around the Ukrainian cause, since then there have been ongoing debates about the amount and type of weapons that the West should provide to Ukrainian forces. (Full version available to AFIO members in the coming days here.)
12 Jan | Economic security and strategic autonomy should unite the EU and Washington, not divide us.
03 Jan | The Geopolitical Landscape heading into 2023
22 Dec | China COVID and Ukraine
---
Daily Analysis of Security Issues and Geopolitical Trends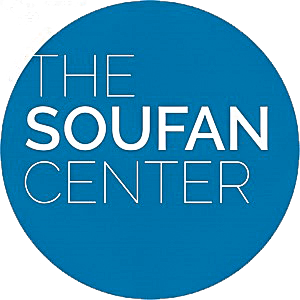 Intel Brief The Soufan Center's flagship, daily analytical product focused on complex security issues and geopolitical trends that may shape regional or international affairs. The Soufan Center was founded by former FBI Special Agent and Soufan Group CEO Ali Soufan.
24 Jan | The Global Challenge of Critical Minerals

The global drive to transition away from reliance on fossil fuels has complicated the market for minerals critical to clean energy industries. The growing market share of electric vehicles (EVs), for example, has fueled demand for minerals such as lithium, nickel, cobalt, manganese, and graphite; rare earth elements are essential for wind turbines and EV motors; and electricity networks require significant amounts of copper and aluminum. At January's Global Energy Forum in Abu Dhabi, U.S. Special Presidential Coordinator for Global Infrastructure and Energy Security Amos Hochstein warned of the potential national security risks posed by concentration in or monopolization of the critical minerals market, warning that the current trajectory could lead to "a carbon copy of the twentieth century geopolitics of energy architecture in which a few countries…control the entire supply chain for wind, solar, [and] electric vehicles' chips." The United Arab Emirates' hosting of the forum reflects the country's intent to establish itself as a leader in the investment of financial and intellectual capital for the clean energy transition. (Full brief here.)
23 Jan | National Security Concerns Continue to Grow Over the Use of Social Media App TikTok
20 Jan | Wagner Group Recruiting Prisoners, Criminals, and Felons to Fill its Ranks
19 Jan | Solutions to the Yemen Conflict Will Remain Elusive in 2023
18 Jan | Tensions with Iran Will Escalate in 2023
---
Analysis of Global Security Events with WTOP National Security Correspondent JJ Green

Inside the SCIF - 19 Jan - Domestic Law Enforcement Alerted to "Night of Rage," Russia Arrests American for Spying, Columbia Spied on Cuban and Russian Diplomats
Target USA Podcast - 18 Jan - Tragedy Strikes in Ukraine: Dnipro Missile Strike and Helicopter Crash - A devastating Russian military missile strike on an apartment building on January 14th, killed 45, injured 80, and left two dozen missing. Four days later, a helicopter crashed near Kyiv killing the entire leadership of Ukraine's Interior Ministry.

The Hunt Broadcast - 11 Jan - Is the West forgetting about the threat of terrorism?




---
The Latest Insights from Jeff Stein and Colleagues in SpyTalk (Substack)

22 Jan | Putin's Ukraine Folly Enables Kremlin Rivals - Jeff Stein
As we near the one-year anniversary of Russia's all-out assault on Ukraine, the political fractures inside Russia are on public display—among the Moscow elite, the Wagner mercenary group, the intelligence services, the official propagandists and the Russian Defense Ministry. The "special operation" that Vladimir Putin expected to take three days is now bleeding into an eleventh month of setbacks and atrocities, exposing the Kremlin's vaunted military might as both ineffective and cruel, with its strategy of targeting civilians with artillery and executions to break Ukrainians' will and force Kyiv into surrendering. The strategy is failing, however, as millions of its citizens remain defiant and resilient despite the ongoing onslaught of terrorist attacks. (Full article here.)

15 Jan | Rocky Road Ahead for House Intelligence Panel - Jeff Stein

12 Jan | The Perfect Spy Was a Cuban Agent - John Dinges

27 Dec | Some of Our Favorite Things for 2022 - Jeff Stein


To support SpyTalk, subscribe here.


---
---
CIA helped Ukraine foil two Russian plots on Zelenskyy's life, new book claims - Intel News, 17 Jan 22
Information provided by the United States Central Intelligence Agency helped Kyiv foil two Russian plots against the life of Ukraine's President, Volodymyr Zelenskyy, in the crucial early stages of the Russo-Ukrainian war, according to a new book. The claim is made in The Fight of His Life – Inside Joe Biden's White House (Scribner) by Chris Whipple, the longtime investigative writer behind several books on American intelligence —most recently The Spymasters How the CIA Directors Shape History and the Future (2021, also by Scribner). Whipple's latest book is scheduled for release today. Throughout late 2021 and early 2022, the government of President Zelenskyy repeatedly dismissed American warnings, which came as early as November 2021, that Moscow was preparing to launch an unprovoked military invasion of Ukraine. Zelenskyy himself urged Washington to temper its public warnings about a possible war, because they were creating an atmosphere of panic in Ukrainian business circles. In his public statements, the Ukrainian leader insisted that Kyiv had a long history of facing —and staying calm in the face of— Russian threats against his country. (Access tool here.)
Exiled Emissary: George H. Earle III, Soldier, Sailor, Diplomat, Governor, Spy - European Conservative, 16 Jan 22
Every so often, I read a biography and wonder: How have I never heard of this person before? Exiled Emissary: George H. Earle III, Soldier, Sailor, Diplomat, Governor, Spy by Christopher J. Farrell is one of those. George Earle III (1890-1974) was a patrician, a politician, a diplomat, and one of only two Democrats to serve as governor of Pennsylvania between the American Civil War and the Second World War. During that period, he managed to involve himself in nearly every major historical event, and his front-row seat to the unfolding conflicts of the 20th century transformed him from FDR's man abroad to an avowed anti-Communist who maybe—just maybe—could have played a role in changing the course of history. (Full article here.)
European Parliament slaps sanctions on Iran's IRGC - Al-Monitor, 19 Jan 23
The European Parliament passed a resolution on Thursday that calls for designating Iran's Islamic Revolutionary Guard Corps (IRGC) as a terror group. The blacklisting would include the IRGC and its subsidiary forces, the paramilitary Basij militia and the Quds Force. The resolution, sponsored by some 60 parliamentarians from different wings of the parliament, was adopted with a large cross-party majority. The vote was by a show of hands with an overwhelming majority supporting the resolution. It follows the adoption of a measure on Wednesday backing the effort. (Full article here.)
China - Trojan Horses - Conservative Headquarters, 17 Jan 23
The Chinese Communist Party (CCP) is bearing Trojan Horse gifts to the world in order to influence and garner support for the CCP's rule and mode of governance. And we all know how the Trojans ended up after accepting the Greek horse gift. Confucius Institutes (CIs), founded in 2004 by the CCP, are Trojan Horses. Confucius Institutes preach the good news about China and suppress negative news. No discussions of Tibet, Hong Kong, Xinjiang, Taiwan, or Falun Gong are allowed. CIs are a "key stratagem in China's soft war against America. Rachelle Peterson of the National Association of Scholars (NAS) summarizes this strategy as "to teach political lessons that unduly favor China." The CIs are Trojan Horses inserted into foreign countries for the overt purpose of educating foreigners on Chinese culture and language. Their covert purpose is to manipulate, indoctrinate, and influence foreign audiences into following CCP policies. By 2021, over 550 CIs operated worldwide. And the tie that binds is money. The great cartoon philosopher "Wizard of Id" in 1964 had a cartoon panel that had the diminutive tyrannical king stating, "The "Golden Rule - Whoever Has the Gold Makes the Rules."(Full article here.)
How China planted an FBI mole who was discovered only after gutting the CIA's vast spy network - Business Insider, 18 Jan 23
The FBI's website carries a stark warning. "The counterintelligence and economic espionage efforts emanating from the government of China," it says, "are a grave threat to the economic well-being and democratic values of the United States. Confronting this threat is the FBI's top counterintelligence priority." Perhaps far worse is the threat to the lives of scores of courageous Chinese agents who have volunteered to spy for the US within their own country. Over the past decade, more than a dozen agents recruited by the CIA have been killed or imprisoned. It now turns out that it was a Chinese spying suspect within the FBI's counterintelligence division who may have been largely responsible. This person is said to have gone undetected with his activities for upward of two decades, until his quiet arrest in 2020. In a Hawaiian jail, he has a little-known case wrapped in layers of secrecy as he awaits trail. In James Bamford's new book, "Spyfail: Foreign Spies, Moles, Saboteurs, and the Collapse of America's Counterintelligence," he peels back many of those hidden layers. (Full article here.)
We need an open source intelligence center - The Hill, 20 Jan 23
In April 2018, Dutch authorities caught four Russian intelligence officers red-handed as they attempted to hack into the network of the Organization for the Prohibition of Chemical Weapons (OPCW) from the hotel across the street. The OPCW was investigating the substances used in the poisoning of a Russian defector living in the United Kingdom, and a chemical attack by Assad-backed forces in Douma, Syria. After the Dutch government publicly identified the four officers, open source researchers at Bellingcat — an independent investigative journalism group — leveraged the personal details of the four to identify 305 additional agents of the GRU, Russia's principal military intelligence unit. Bellingcat's researchers made the discovery using the agents' car registrations, which were linked to the service's training academy. This kind of open source discovery — once thought to be within the exclusive purview of governments — has become somewhat routine for skilled researchers in the private sector. Their accomplishments include validating U.S. government claims about the Kremlin's military build-up around Ukraine, exposing Beijing's efforts to acquire foreign technology on a vast scale, uncovering the Chinese military's investments in artificial intelligence, and identifying several Russian assassination and surveillance teams behind the attempts on the lives of Russian dissidents and defectors. (Full article here.)
George "Lightning" Ellsworth - Innovator in Military Intelligence and Counterintelligence - A Daily Dose of History, 13 Jan 23
Canadian George Ellsworth was fascinated by the telegraph and longed to become a telegraph operator. As a teenager he moved to Washington D.C. to train at Samuel Morse's school and upon finishing his training he accepted an assignment in Louisville, Kentucky. There he met and befriended John Hunt Morgan. After the Civil War broke out, Morgan became colonel of a Kentucky cavalry regiment. Realizing that his command could use a telegraph operator, he contacted his old friend George Ellsworth, who was living in Texas at the time, and convinced him to join the regiment. It was a relationship that would bring fame to both men. Ellsworth accompanied Morgan on his raids, where he used the telegraph brilliantly to gather information and sow confusion in the enemy. Ellsworth was a master at tapping into cut lines to intercept Federal messages. He would learn the unique patterns of the operators, then imitate them while sending false and misleading information to Federal commanders about Morgan's movements and the size of his force, sending them on wild goose chases or scurrying away in retreat. Ellsworth earned his famous nickname while sitting in a stream during a thunderstorm with a railroad tie across his lap while tapping out bogus telegraphs to the enemy. Morgan's men dubbed him "Lightning" Ellsworth and that is how history remembers him (Full article here.)
---
Video: The Lie Detector (53 mins) - PBS, 03 Jan 23
In the first decades of the 20th century, when life was being transformed by scientific innovations, researchers made a thrilling new claim: they could tell whether someone was lying by using a machine. Popularly known as the "lie detector," the device transformed police work, seized headlines and was extolled in movies, TV and comics as an infallible crime-fighting tool. Husbands and wives tested each other's fidelity. Corporations routinely tested employees' honesty and government workers were tested for loyalty and "morals." But the promise of the polygraph turned dark, and the lie detector too often became an apparatus of fear and intimidation. Written and directed by Rob Rapley and executive produced by Cameo George, The Lie Detector is a tale of good intentions, twisted morals and unintended consequences. (Watch here.)
Audio: Covert Action and International Law (46 mins) - CATO Institute's Power Problems, 27 Dec 22
Does international law actually impose real constraints on states? Michael Poznansky, associate professor at the U.S. Naval War College, discusses why states choose to pursue overt vs. covert action, the role of plausible deniability, and the "hypocrisy costs" associated frequent violations of the non-intervention principle. (Listen here.)
OpEd: Tamping Down Demand for Spyware in Europe Is an Uphill Battle - American Enterprise Institute / The Hill, 20 Jan 23
Greek authorities closed out 2022 with a bang by raiding six surveillance-for-hire companies. A key target of the crackdown was Intellexa, an Israeli cyber intelligence firm operating in Greece through its subsidiary, Cytrox. Known for its Predator software — which collects mobile phone data after user interaction with a malicious link — Intellexa has become a major spyware exporter, which some governments use for repression of their people. However, Greece's Intellexa clampdown is not a success story against a notoriously under-regulated industry. Instead, it is a reminder of authoritarian appetites for surveillance and regulatory irresponsibility across Europe. The raids occurred amidst a domestic spying scandal, in which the Greek National Intelligence Service (EYP) allegedly illegally monitored journalists, government officials and politicians with Predator. Prime Minister Kyriakos Mitsotakis initially denied the surveillance accusations, and the government claimed no connections to Predator and declared the product was illegal. However, forensics from journalists Stavros Malichudis and Thanasis Koukakis and even former Minister of Energy Kostis Hatzidakis have published reports indicating otherwise. (Full report here.)
OpEd: How spies, soldiers and the public should use open-source intelligence - The Economist, 18 Jan 23
When into the valley of Death rode the six hundred, William Howard Russell's account of the charge of the Light Brigade, a failed British attack on Russian cannons in the Crimean war in 1854, took about three weeks to appear in the Times. Last November, after Ukrainian soldiers entered Kherson and pushed Russian forces over the Dnieper, hours, if not minutes, elapsed before images were shared with the entire world on social media and messaging apps. A vast amount of information about the war is surging out of Ukraine thanks to mobile-phone video, drone footage, satellite images and other forms of open-source intelligence (OSINT). Commercial satellites offer quick and public bomb-damage assessments of Ukrainian attacks on Russian air bases. The war is producing an order of magnitude more video footage than the civil war in Syria. The abundance of OSINT is transforming how the world witnesses war. It has brought forth a new breed of citizen-analysts, who are often anonymous. (Full report here.)
Report: The Amniyat - Al-Shabaab's Secret Security and Intelligence Wing - Grey Dynamics, 21 Jan 23
The Amniyat (translation – Security) is Al-Shabaab's secret security and intelligence wing. There are around 500-1000 Amniyat members. The unit operates Al-Shabaab's counterintelligence and intelligence gathering operations, as well as clandestine activities and the planning of attacks. The Amniyat report directly to the emir of Al-Shabaab, currently Ahmad Umar. The power and influence of the Amniyat are such that if it did not exist, there would be no Al-Shabaab. The Amniyat is certainly the most influential faction within the Al-Shabaab organisation. Consequently, its members are the most well paid by the Al-Shabaab organisation. (Full report here.)
Report: Cybersecurity under the Ocean - Submarine Cables and US National Security - Hoover Institution, 18 Jan 23
For many Americans connecting to the internet, the experience is wireless. We link up a smart television to a home router to watch Netflix from our couch; we log on to Wi-Fi in a coffee shop or office building to check email and browse social media. Terms like "cyberspace" and "the cloud" make this internet connectivity even more abstract.1 Despite these perceptions, the internet depends on core physical infrastructure to run. Submarine cables are one component of that infrastructure. Over five hundred of these cables, laid across the ocean floor around the world, carry upward of 95 percent of intercontinental internet traffic.2 They bring together companies and government organizations from around the world, sometimes costing hundreds of millions of dollars to construct and place.3 Without these cables, the global internet as we know it would not exist. This paper describes why submarine cables are critical to global internet security and resilience—as well as to economic security, national security, and crisis planning. It also describes some of the key government organizations with stakes in the issue, ranging from the Department of Transportation to interagency committees focused on foreign influence in the United States. The paper then analyzes three growing risks to submarine cables' security and resilience: (1) authoritarian governments increasingly influencing the internet's physical layout through cables; (2) companies deploying "remote network management tools" that expose cables to increased cybersecurity risk; and (3) more data, and more sensitive data, traveling via cables. It concludes with a discussion of how national security policy makers should better under- stand and mitigate these risks. (Full report here.)
Report: Space - The Race For OSINT Dominance - Strategy Page, 17 Jan 23
In December 2022 Maxar Technologies, the largest (since 2017) supplier of satellite photos and other imagery to commercial and government customers, went private. Stockholders of Maxar accepted $6.4 billion to become a private company owned by U.S. based private equity fund Advent International. Going private gives Maxar more flexibility in making business decisions and it is no longer dependent on stock markets for additional capital. The commercial space imagery business is booming because it gets its data from OSINT (open sources) whose costs are spiraling downward as technology advances. Maxar wants to hold onto its dominant and profitable position in the industry. There is growing competition in this business sector. Ten days before Maxar and Advent announced their deal, rival SpaceX (another private company) announced a new subsidiary called Starshield to use enhanced versions of Starlink technology plus larger earth-imaging satellites with sensors to provide whatever sensing capabilities a national security customer wants. This includes photos, real-time video and all manner of data which satellite sensors can collect. Potential users include the NSA, CIA and equivalent agencies of American allies. While Starlink has achieved market dominance in space-based communications for personal and commercial users, that largely consists of high-speed Internet datalinks and inexpensive ground links that can be stationary or moving in a vehicle or ship. Starshield plans to do that same with classified data government agencies collect. Starshield satellites are designed to accept many types of capabilities provided by user-supplied modules, including those loaded with secret government equipment, that are designed to use the Starshield interface. Starshield data and control links use much more robust encryption. Starshield will use larger SpaceX SLVs (satellite launch vehicles) to put new Starshield satellites in orbit. (Full report here.)
Academic Opportunity: The International Security and Intelligence Programme - 9 July to 5 August 2023 - Magdalene College, Cambridge
Chaired by Sir Richard Dearlove the former Chief of the British Secret Intelligence Service, the Cambridge Security Initiative (CSi) launched the ISI Programme in 2016. The purpose of this unique programme is to provide an opportunity for participants to meet and work with leading academics and practitioners from the intelligence and security communities in the historic setting of one of the world's foremost universities. The Programme is run in partnership with the Department of War Studies at Kings College, London. (More information and registration here.)
Infographic and Report: Visualizing the World's Top 25 Fleets of Combat Tanks - Visual Capitalist, 17 Jan 23
The tank, an armored all-terrain fighting vehicle, revolutionized the way we fight when introduced during the First World War. Since then, despite some commentators predicting the end of the tank era, they remain a cornerstone of 21st century armies. Global Firepower has released their ranking of combat tank fleet sizes for 2023, which we've visualized in this infographic. The ranking includes main battle tanks, like the U.S. M1A2 Abrams or the German Leopard 2, but also more lightly-armed medium and light tanks, like Thailand's Stingray. The numbers do not include armored personnel carriers or infantry fighting vehicles. (Access visual tool and full report here.)
Intelligence in History - A Collection of Recent Content
True Intelligence Matters in Film - Operation Finale - Director Chris Weitz (2018)
Director Chris Weitz's historical thriller is based on the story of how a group of Israeli secret agents arrested notorious SS officer Adolf Eichmann - the man who masterminded the "Final Solution" - in Argentina. Oscar Isaac plays the legendary Mossad agent Peter Malkin, while Ben Kingsley plays his emotionally manipulative arch-nemesis. After tracking Eichmann down to Buenos Aires, Malkin and his men captured him and brought him to Israel for a historic 8-month trial.

More about this based-on-true-events production here.
Intelligence in Pop Culture - Song - Secret Agent Man - performed by Johnny Rivers (1964)
"Secret Agent Man" is a song written by P. F. Sloan and Steve Barri. The most famous recording of the song was made by Johnny Rivers for the opening titles of the American broadcast of the British spy series Danger Man, which aired in the U.S. as Secret Agent from 1964 to 1966. Rivers's version peaked at #3 on the Billboard Hot 100 and #4 on the Canadian RPM chart, one of the biggest hits of his career. Numerous covers and adaptations have been recorded since then with the song becoming both a rock standard and one of Johnny Rivers's signature songs. - Wikipedia (Video of performance here here.)
Walking Tours - Washington, DC - Sundays (Dates/Times Vary)
Former intelligence officers guide visitors on two morning and afternoon espionage-themed walking tours: "Spies of Embassy Row" and "Spies of Georgetown." For more information and booking, click here or contact rosanna@spyher.co
---
The King's Smuggler: Jane Whorwood, Secret Agent to Charles I
by John Fox
(The History Press, 01 Mar 10)
Jane Whorwood was one of Charles I's closest confidantes. The wife of an Oxfordshire squire, when the court moved to Oxford in 1642, at the start of the Civil War, she helped the royalist cause by spying for the king, and smuggling gold (perhaps as much as 1,000 kg) to help pay for his army. When Charles was held captive by the Parliamentarians, from 1646 to 1649, she organized money, correspondence, several escape attempts, astrological advice, and a ship for him. New evidence even suggests that they may have had a brief affair. After his execution in 1649, Jane's marriage collapsed in the one of the most public and acrimonious cases of the seventeenth century. John Fox describes the life of this fascinating woman, and the important role she played in the English Civil War.
Order book here.
---
Lost in the Cold War: The Story of Jack Downey, America's Longest-Held POW (A Nancy Bernkopf Tucker and Warren I. Cohen Book on American–East Asian Relations)
by John T. Downey, Thomas Christensen, Jack Downey
(Columbia, 30 Aug 22)
In 1952, John T. "Jack" Downey, a twenty-three-year-old CIA officer from Connecticut, was shot down over Manchuria during the Korean War. The pilots died in the crash, but Downey and his partner Richard "Dick" Fecteau were captured by the Chinese. For the next twenty years, they were harshly interrogated, put through show trials, held in solitary confinement, placed in reeducation camps, and toured around China as political pawns. Other prisoners of war came and went, but Downey and Fecteau's release hinged on the United States acknowledging their status as CIA assets. Not until Nixon's visit to China did Sino-American relations thaw enough to secure Fecteau's release in 1971 and Downey's in 1973. Lost in the Cold War is the never-before-told story of Downey's decades as a prisoner of war and the efforts to bring him home. Downey's lively and gripping memoir―written in secret late in life―interweaves horrors and deprivation with humor and the absurdities of captivity. He recounts his prison experiences: fearful interrogations, pantomime communications with his guards, a 3,000-page overstuffed confession designed to confuse his captors, and posing for "show" photographs for propaganda purposes. Through the eyes of his captors and during his tours around China, Downey watched the Great Leap Forward, the Cultural Revolution, and the drastic transformations of the Mao era. In interspersed chapters, Thomas J. Christensen, an expert on Sino-American relations, explores the international politics of the Cold War and tells the story of how Downey and Fecteau's families, the CIA, the U.S. State Department, and successive presidential administrations worked to secure their release
Order book here.
---
The Declassification Engine: What History Reveals About America's Top Secrets
by Matthew Connelly
(Pantheon, 14 Feb 23)
Before World War II, transparent government was a proud tradition in the United States. In all but the most serious of circumstances, classification, covert operations, and spying were considered deeply un-American. But after the war, the power to decide what could be kept secret proved too tempting to give up. Since then, we have radically departed from that open tradition, allowing intelligence agencies, black sites, and classified laboratories to grow unchecked. Officials insist that only secrecy can keep us safe, but its true costs have gone unacknowledged for too long. Using the latest techniques in data science, historian Matthew Connelly analyzes a vast trove of state secrets to unearth not only what the government really does not want us to know but also why they don't want us to know it. Culling this research and carefully examining a series of pivotal moments in recent history, from Pearl Harbor to drone warfare, Connelly sheds light on the drivers of state secrecy—especially incompetence and criminality—and how rampant overclassification makes it impossible to protect truly vital information. What results is an astonishing study of power: of the greed it enables, of the negligence it protects, and of what we lose as citizens when our leaders cannot be held to account. A crucial examination of the self-defeating nature of secrecy and the dire state of our nation's archives, The Declassification Engine is a powerful reminder of the importance of preserving the past so that we may secure our future.
Order book here.
---
Search for information: Author and AFIO member Toby Harnden is researching recipients of CIA gallantry awards (DCI's OPA is assisting). Harnden is eager to speak to anyone with memories of, information about, or pointers toward Bob A. Plan and Arthur J. Porn. Plan was born in Croatia in 1920 and served with the OSS in Yugoslavia 1944-45. He became a CIA contractor, working as a career agent and translator, and was based in Greece in the 1950s and Mexico in the 1960s. He was parented by EUR Division when he came out of retirement to enter Tehran in 1980. Porn, born in 1930, was a WH case officer from 1958 who was based in Argentina, Honduras and Bolivia in the 1960s and 1970s. He was honored for an act of bravery in Bolivia in 1970. Please contact tobyharnden@gmail.com or 202-213-3775.
Search for information: AFIO member seeks information on opportunities in the Arctic and Antarctic regions for work in Search and Rescue (SAR), exploration, or expeditions. Contact Joshua Richards at: joshua_richard7@yahoo.com.
Search for information: Searching for information on a CIA "intelligence operation" carried out during the Clinton administration in 1997 or 1999 aimed at Iran and/or its MOIS in response to Iran's involvement in the 1996 Khobar Towers bombings. Clinton's counterterrorism chief Richard Clarke made a brief reference to this operation on p. 129 of his book Against All Enemies; George Tenet made a possible reference to this operation on p. 124 of his book At the Center of the Storm; and Bruce Riedel posted a reference to it here in his article "The Iran Primer: The Clinton Administration." He called it "Operation Sapphire" - not to be confused with Operation Sapphire aimed at Kazakhstan. Also, searching for information on a bomb found on a bridge in Manila, Philippines around November 23, 1996 when President Clinton was in the city. Contact: dpluchinsky@rocketmail.com.
Search for information: Dr John Gentry of Georgetown University seeks information on what ways, to what extent, at what agencies, and with what implications/consequences are DEI (diversity, equity, inclusion) policies damaging the IC and DOD. Request examples and assessments that link senior-level policies, and middle managers' interpretations of them, to specific organizational and personal actions and then to actual consequences in sufficient volume and detail to be able to make a coherent argument. Anonymity assured. Contact: jag411@georgetown.edu.
Search for information An AFIO member who is researching "a State Department officer who seems to have functioned as a pre-CIA intelligence officer without having joined the OSS" would welcome leads on persons or books specializing "in 'pre-CIA' 'CIA history'." Anyone with pertinent information can contact info@whittakerchambers.org.
Call For Papers: The Struggle in the Israeli Security Zone in South Lebanon, 1985-2000, Israel Affairs
In June 1985, the Israel Defense Forces (IDF) de jure completed its withdrawal from Lebanon to the Israeli borders. De facto, Israel left in its hands a strip of land, about 15 kilometers from its border, in which its ally, the South Lebanon Army (SLA), operated. This strip of land came to be known as the Israeli Security Zone. The idea was that the SLA would be almost independent, while the IDF would intervene only when necessary in the battle against Palestinian and Shiite groups and supervise the SLA. Soon, however, the IDF became more involved, building military posts within the Security Zone, reinforcing itself, and encountering new challenges. In May 2000, Israel pulled its forces back to its borders and the SLA collapsed, along with the Security Zone. The 15 years of fighting in the Security Zone were rarely mentioned within Israeli society, let alone in the academic sphere. Only in recent years has the Israeli public become aware of this period after many soldiers who served in the Security Zone began sharing their memories through books and social media. The campaign to raise awareness of the period successfully ended when in March 2021, Israel officially recognized this period as one of warfare. This special issue aims to interdisciplinarily bridge the gap in the academic discourse regarding the war in the Security Zone. The editors are interested in articles dealing with various topics concerning the 1985-2000 war in the Security Zone. 30 March 2023 deadline. For more information, including submission instructions and suggested topics, click here.
Search for French Intelligence Officer: Gary Schaut of Sudbury, Canada is in search of a French intelligence agent who was still active around 1997 in France, and who had provided information in that year to a French journalist named "William Reymond." Anyone with pertinent information can contact Schaut at gbschaut@sympatico.ca.
Search for Colleagues: Dennis Pluchinsky seeks contact with Tom Lane and Nancy Kenealy, "who worked with Cindy, Gina, and Jeff" in the mid-1990s on al-Qaeda. Pluchinsky is in contact with all three of these other colleagues and would like to establish contact with Lane and Kenealy regarding his work on a four-volume book series on anti-American terrorism overseas ("see Amazon for more details" about the books). Please contact Pluchinsky at dpluchinsky@rocketmail.com.
Call For Information: Harvard student seeks primary source documents, historical records, or points of contact regarding Freedom Company, aka Eastern Construction Company, of the Philippines
Ryan Santos, a senior at Harvard, is writing his history thesis titled "The outsourcing of freedom": Filipino operatives in the origins of the American war in Indochina, 1954-1967. The focus of the research project is on the Freedom Company of the Philippines (later became the Eastern Construction Company in 1958), a dynamic private enterprise funded by the US to send Filipino paramilitary specialists - who were successful in suppressing their own local communist insurgency in the Huks - to assist in counterinsurgency and nation-building operations in Vietnam, Laos, and Indonesia. Ryan hopes to use his research on the Freedom Company of the Philippines and the Eastern Construction Company to underscore the diversity of geopolitical agents involved in American foreign policy during the Cold War, the development of US-Philippine relations, and the origins of American involvement in Indochina. If this project is of any interest or if there are any primary source documents, historical records, or points of contact that would be helpful, please contact him at ryansantos@college.harvard.edu.
Call For Articles: AFIO Journal, The Intelligencer
For the past four years, AFIO has included in The Intelligencer a series of articles on "when intelligence made a difference." Written by scholars, intelligence practitioners, students, and others, they cover events from ancient times to the modern world and in many countries. AFIO is soliciting articles for future issues. Most articles run between 2,000 and 3,000 words, although some are longer or shorter. If you have an idea for an article that fits the theme, email senior editor Peter Oleson at peter.oleson@afio.com.
Call For Assistance: Researcher Seeks Copy of 1941 FBI Booklet
An AFIO member who is conducting research on the beginnings of industrial security programs before WWII is in search of a copy of a 55-page FBI booklet, dated December 1941, titled "Suggestions for Protection of Industrial Facilities." Digital copies or photocopies are acceptable. Please contact winseditor@afio.com with any information.
Call For Papers: Urban Security 2023 in Journal of Strategic Security Special Issue
The special issue will look at a range of urban security issues including urban warfare, urban insurgency, urban crime and insecurity, operating in dense urban terrain (DUT), mega cities, and subterranean spaces (SubT), and in the Urban-Littoral interface, as well as the protection of the populace. Papers addressing the full range of violent actions from high intensity crime to civil strife and other situations of violence, non-international armed conflict (NIAC), and large scale combat operations (LSCO) during international armed conflict (IAC) are encouraged. All papers submitted to the special issues issue will be subject to double-blind peer review. Below is a list of urban security issues the special issue editors would like to see submissions on:

· Conflict in Megacities (10 million or more)
· Police-Military Intelligence interface in urban conflict
· Insurrection
· Urban-littoral nexus
· Information warfare in support of urban conflict
· Urban insurgency
· Urban Terrorism
· Criminal governance in cities (Slums/Favelas)
· Criminal Armed Groups (CAGs) in cities
· Social Media and Urban Conflict
· Climate Conflict in Cities (Urban-Climate Conflict Nexus)
· Urban counterterrorism
· Urban counterinsurgency (COIN)
· Urban Riots and Public Order
· Intelligence for Urban Operations (e.g., GeoINT)
· Urban policing
· Urban critical infrastructure protection including urban cyber security
· Humanitarian operations and protection of civilians in urban conflict
· Medical and humanitarian response to urban crises and disasters

Abstracts due 1 February 2023; draft submissions due 1 June 2023. (See full submission details here.)
---
Faculty Opening - Teaching Intelligence Analysis - James Madison University - Harrisonburg, Virginia
The Faculty of the Intelligence Analysis (IA) Program at James Madison University (JMU) are searching for a dynamic new colleague to join us in the ongoing co-creation of an exceptional educational experience to prepare the next generation of analysts. Our program is in its 16th year, and our graduates regularly secure positions as analysts in the public and private sectors, including the Intelligence Community, military and law enforcement organizations, defense contractors, and major consulting firms. Our vision is a versatile, multidisciplinary undergraduate education that simultaneously emphasizes methodology, technology, and communication, with a specialization in intelligence analysis. We especially seek a new colleague who can strengthen our longstanding distinctive focus on developing good reasoning and/or our more recent focus on research design and analytic production.

We would welcome a potential new colleague from any academic discipline (to include the humanities, social sciences, and natural sciences) and/or any professional background (to include former intelligence, military, homeland security, law enforcement, and other security and analytic professionals) that enables them to speak with credibility about the process of doing analysis. The desire to engage both traditional academics and professional analysts is extremely important to us. We also value both teaching excellence as well as one-on-one professional mentoring. We especially seek candidates who are able to "bridge the gap" and to engage students whose struggles are different from their own, and who can help them flourish in their future personal and professional lives. The position requires either a Ph.D. in a relevant academic field by hiring date (for a tenure-track appointment) or a minimum of a Bachelor's Degree (Master's Preferred) with substantial, demonstrated experience as an analyst (for appointment on a Renewable Term Contract). Our normal teaching load is three courses per semester.

Application materials should include 1) a detailed cover letter that tells the story of how the candidate's expertise and experience fit our aspirations, values, and teaching needs, 2) curriculum vitae/resume, 3) a "statement of inclusive excellence" that highlights (amongst other things) how the applicant has successfully helped colleagues from different backgrounds and perspectives to flourish in their work, and 4) contact information for at least three references.

The search will remain open until the position is filled. Salary commensurate with experience. Questions can be directed to the Chair of the search committee, Dr. Noel Hendrickson, at hendrinx@jmu.edu. Employment is contingent upon the successful completion of a criminal background check.
Additional details and further online application instructions can be found here.

Intelligence Practice Lead - SOS International, Washington, D.C.
The Intelligence Practice Lead, Americas, alongside the Consulting and Solutions Practice Director, Americas, is responsible for developing the Intelligence business within the regional security consulting team. The Intelligence Practice Lead will oversee the development, positioning, sales and the effective coordination and delivery of all intelligence consulting and solutions, including Intelligence Managed Services, in the US and Canada region. In this role the individual will oversee the provision of support to International SOS's US and Canada regional distribution channels to drive customer satisfaction and profitable growth across relevant business lines, in the technical domain of Intelligence. The individual will help to translate International SOS's Security value proposition into clear priorities and actions, in support of the business lines' commercial road maps. In addition, the role will be responsible for: driving day-to-day delivery of Intelligence consulting deliverables (including capability assessment, planning, training etc); establishing a cadre of analyst external consultants; educating key internal stakeholders and clients; leading/contributing to the expansion of intelligence methodologies and deliverables; along with their cadre of external consultants.
Additional information and application here.

Supervisory Criminal Investigator (Special Agent-In-Charge) - U.S. Army CID, Nationwide
Serves as the Criminal Investigation Division (CID) Field Office Special Agent-In-Charge (SAC) and is the principle law enforcement expert and advisor responsible for all investigations and operations conducted by CID offices within their area of responsibility (AOR). Directly supervises multiple Supervisory Criminal Investigators, full-performance level GS-13 and GS-14 criminal investigators, and support personnel in co-located and satellite offices.
Additional information and application here.

Retired Federal Government Employees Wanted - National Security Agency - Fort Meade, Maryland
The National Security Agency (NSA) may occasionally need skilled civilian retirees to augment the existing work force on high priority projects or programs. In order to fill these temporary positions quickly, we need to know who may be interested and available to return to work with us on a short notice basis as well as their skills. Retirees provide expertise and corporate knowledge to temporarily support mission requirements, manpower shortfalls, and/or mentor the next generation of Agency employees. Salary Range: $86,335 - $170,800.
Additional information and application here.

Assistant/Associate Professor of Intelligence Studies (Global Security and Intelligence Studies) - Embry-Riddle Aeronautical University - Prescott, Arizona
Embry-Riddle Aeronautical University's Prescott, Arizona campus is accepting applications for a tenure-track assistant or associate-level professor of intelligence studies to teach intelligence courses to students in the Global Security and Intelligence program. The successful candidate will teach students about the intelligence community, strategic intelligence, the intelligence cycle and intelligence analysis, writing, and briefing. Prior experience working in the intelligence community is strongly preferred. We are interested in candidates with teaching acumen in intelligence analysis and writing using structured analytical techniques.
Additional information and application here.

Teaching Associate - Intelligence and National Security Studies - Coastal Carolina University, South Carolina
The Department of Intelligence and Security Studies ( ISS ) at Coastal Carolina University is accepting applications for a pool of Teaching Associates (part-time adjunct faculty) to teach introductory and undergraduate elective course offerings for the program beginning in August 2022. While the ad is open to any specialization within the field of study, courses in the areas of homeland security, law enforcement intelligence, counter-narcotics, and cybersecurity are of particular interest. Course offerings can be in a face-to-face or synchronous online modality. To be considered, candidates must have a masters or doctoral degree in a relevant subject area. Prior professional experience in the profession, as well as prior teaching experience are preferred.
Additional information and application here.

Assistant Professor of Intelligence and National Security Studies - University of Texas, El Paso
The Department of Criminal Justice is seeking to fill one full-time tenure-track position beginning Fall 2023 at the Assistant Professor level. Responsibilities include conducting and publishing scholarly research, seeking extramural funding, teaching face-to-face and online courses, and service to the department, university, and profession. Applicants must have a Ph.D. in a closely related field in Intelligence and/or Security Studies from an accredited university (e.g., criminal justice, political science, public policy, security studies). ABD applicants will be considered if doctorate will be in hand by Fall 2023. Active research agenda and published scholarly journal articles are required to apply. Applicants with only a J.D., Psy.D., or Ed.D. will not be considered. All research/teaching areas of intelligence/national security studies will be considered, but preference will be given to candidates who have demonstrated teaching and/or research areas in at least one of these areas: Homeland Security, Intelligence Analysis, or Terrorism/Counter-Terrorism.

Additional information and application here.
---
Stanley Arkin — Co-Founder of The Arkin Group

Stanley S. Arkin, 84, passed on 2 January 2023. An accomplished attorney and leader in the law field, he is known to the Intelligence Community for co-founding The Arkin Group LLC with Jack Devine, a 32-year veteran of the CIA, in 1999. The Arkin Group continues its work in international crisis management, strategic intelligence, investigative research, and business problem solving.
Stephen Pipkin — CIA Career Commendation Medal and Honorable Service Medal Recipient

Stephen Beauregard Pipkin of Hunt, passed away on January 12, 2023, at home. He was born in Beaumont, TX. He attended Beaumont area schools and graduated from the University of Texas-Austin. He was a staff officer with the Central Intelligence Agency (CIA), having served abroad and in Washington, DC during the course of his 26-year career. He was the recipient of the Agency's Career Commendation Medal and the Honorable Service Medal upon retirement in 2006.
Wesley Temple — CIA Career Intelligence Medal Recipient

Wesley D. Temple, 85, passed away unexpectedly on Monday January 2, 2023 at Tidelands Waccamaw Community Hospital in Murrells Inlet, South Carolina. He was born on May 1, 1937 in Prince George County, Virginia. He attended Carson High School and graduated from Prince George High School in 1954- part of the first graduating class from that school. Following graduation, Wesley served in the U.S. Navy from January 16, 1956 until February 28, 1958. He received disability retirement from the Navy in February of 1958. From June 1988-October 1962 Wesley worked in Communications at Ft. Lee Army Base. And then, from 1962 to 1989, the skills Wesley learned in the US Navy and at Ft. Lee, served him well in his long and distinguished career with the Central Intelligence Agency. He served his country and the CIA in Washington DC, Ethiopia, Germany, Libya, Hungary, the Philippine Islands and Miami, Florida. During his years of service with the CIA, Wesley was awarded many honors, but he is most proud of being awarded the Career Intelligence Medal and Certificate of Distinction for his years of outstanding service. He was also awarded a Certificate of Distinction for his work in Libya during Qadaffi's overthrow of King Idris.
Bill Cahill — AFIO Member, Legion of Merit Recipient, and Former Naval Security Group Command Deputy Commander

US Navy Captain (Ret.) William (Bill) A. Cahill, age 92, of Sarasota passed on 6 January 2023 after a long illness. He was born in Cambridge, Mass and moved to Sarasota in 1992, from Potomac, Md. He was a graduate of Syracuse University and the Naval Postgraduate School, Monterey, Cal. with a MS degree in Financial Management. After serving as the Operations Officer on the USS Myles C Fox (DDR 829) and a tour of duty in Naval Intelligence in Washington D.C. he joined the Naval Cryptologist Team. He served during the Korean conflict and later in Viet Nam during that war. Other tours of duty included Research Officer on USS Oxford (AGTR1), Karamursel Turkey, Edzell Scotland, London England and Honolulu Hawaii, where he was the Director of the Naval Security Group, Pacific. Bill retired in 1979 as the Deputy Commander of the Naval Security Group Command in Washington D.C. During his career he earned many commendations and awards, including the Legion of Merit. He was a member of the Military Officers Association of America (MOAA), the Navy Cryptologic Veterans Association (NCVA), and the Association of Former Intelligence Officers (AFIO).
---
26 Jan 23, 1900 (PST) - Virtual - AFIO Columbia River Chapter hosts Samuel Kaplan, who has decades of experience on, and will discuss, China — Trade and Supply Chain Management. If you would like to attend, please contact Carl Wege via email at twege@ccga.edu.
02 Feb 23, 1900 (CST) - Virtual - AFIO San Antonio Chapter hosts Ben Robinson, author of "MagiCIAn," a book available on Amazon about John Mulholland, a magician and illusionist who was employed by the CIA decades ago for training and covert work during the Cold War. Robinson discovered Mulholland (1898-1970) in 1968. In 1977, news broke that Mulholland had assisted the CIA between 1953 and 1958. Robinson spent the next 31-years trying to distinguish truth from illusion as to Mulholland's activities. The story involves the famous MKULTRA project, LSD use, surreptitious drugging, ESP research, and fraternization with "the loose affiliation of millionaires and billionaires." Chapter Secretary David Endris will moderate the presentation. To access this Zoom event, contact John Franklin ASAP at satxafio@gmail.com to receive the link and password to access the meeting.
03 Feb 23 (Friday) - In-person - Tysons Corner, VA - AFIO Winter Luncheon 2023! Guest speakers Talent Acquisition Officer with CIA, Mike Bruni, discussing CIA Careers and Recruitment. The afternoon speaker is the renowned intelligence historian, author, former MP, and AFIO Honorary Board member Nigel West, discussing his newest book "Hitler's Trojan Horse." Mandatory advanced registration closes: 5:00 p.m. on Sunday, 29 January 2023.

Click here for registration and more information on lunch and speaker times, cost, cancellation policy, location address, and more.
08 Feb 23 (Wednesday), 1800 (PT) - Simi Valley, CA - AFIO Los Angeles Chapter hosts event in conjunction with Reagan Library presentation by former CIA Director Mike Pompeo. In conjunction with the Reagan Presidential Library and Center for Public Affairs, the LA Chapter will be conducting their annual chapter general business meeting. Former CIA Director Mike Pompeo will be the guest speaker with a presentation set to start at 6 PM. Following the presentation we will meet for dinner at the Wood Ranch restaurant and conduct our annual general business meeting along with the election for our chapter officers. This is a two step reservation process. Please follow the directions below. We look forward to your attendance and participation. Happy New Year!
Mike Pompeo is an American politician, diplomat, and businessman who served under President Donald Trump as director of the Central Intelligence Agency from 2017 to 2018 and as the 70th United States Secretary of State from 2018 to 2021. He is the first person to have held both of those positions.
TO ATTEND Sec. Mike Pompeo 6 PM PST Presentation - Step 1: Reserve for Sec. Pompeo's presentation: Onstage at the Reagan Library with Secretary of State Mike Pompeo - An in-person event
TO ATTEND POST-EVENT DINNER: Step 2: Dinner Reservation Wood Ranch restaurant 7:30 PM: email AFIO_LA@Yahoo.com.
If you would like to only attend the dinner portion you may do so. Cost is $30 per person meal & beverage included. Questions to Vince Autiero, Chapter President, at AFIO_LA@yahoo.com.
11 Feb 23 (Saturday), 1130 (ET) - Indialantic FL - The AFIO Florida Satellite Chapter hosts Mr. Jamie Draper, Museum Director, Air Force Space and Missile Museum, Cape Canaveral Space Force Station, discussing the Museum's History and Future. The event will be held at the Doubletree Hotel, Rt A1A, Indialantic, Florida. Mr. Draper's presentation will follow a sit-down lunch. The cost is $35.00 per person. Questions or Reservations to Larry Sanford, Chapter President, at afiofloridasatellitechapter@gmail.com.
18 Feb 23 (Saturday), 1400 (ET) - Kennebunk, ME - AFIO Maine hosts former CIA Analyst John Gentry on discussing The New Politicization of the US Intelligence Community. Political activism, radically new for the American Intelligence Community (IC), has surprised observers of U.S. intelligence.
But, the still incomplete story has significant political and bureaucratic ramifications for the roles and usefulness of US intelligence. This activism amounts to a new form of the "politicization" of intelligence by some officers to influence policy decisions and this article offers a theory of the origins of the cultural changes within parts of the IC that have created this politicization.
The meeting is open to the public and will begin at 2:00 p.m. at the Program Center of the Brick Store Museum, 4 Dane Street, Kennebunk, Maine 04043. A Question and Answer period will follow the presentation. No reservations are required.

See the AFIO Calendar of Events for scheduling further in the future.
---
24 Jan 23, 1400-1500 (ET) - Virtual - SPY with Me: Memory Loss Program - International Spy Museum
SPY with Me is an interactive virtual program for individuals living with dementia and their care partners. Join SPY as we use music and artifacts to explore some of our favorite spy stories. Programs last one hour and are held virtually through Zoom. Every month the same program is offered on two different dates. Free, but space is limited. (Information and registration here.)
25 Jan 23, 1830 (ET) - Virtual - Operation Underworld with Matthew Black - International Spy Museum Program
After Pearl Harbor, Americans were traumatized by the event's sudden widescale death and destruction on US soil. When the second largest ship in the world, the SS Normandie, caught fire on the Hudson River and sank, many suspected sabotage. In the face of saboteurs, spies, and enemies of the state on the New York shoreline, the US Navy did the unthinkable and empowered the New York Mafia to help them patrol the New York City docks and act as informants. Journalist and crime historian Matthew Black has uncovered this clandestine coalition that brought homefront enemies together and ultimately succeeded in helping the Allies win World War II. Black will discuss his new book Operation Underworld: How the Mafia and US Government Teamed Up to Win World War II and how he came to uncover this hidden history. From Montauk to Sicily, from German garrisons to the halls of power in Washington, DC, with a side trip to Sing Sing, join us for an eye-opening evening and learn why "Lucky" Luciano was rumored to be up for a Congressional Medal of Honor! Support for this program has been provided by a generous grant from the Pritzker Military Foundation, on behalf of the Pritzker Military Museum and Library. Program is free of charge but requires advanced registration. (Information and registration here.)
26 Jan 23, 1400-1500 (ET) - Virtual - SPY with Me: Memory Loss Program - International Spy Museum
SPY with Me is an interactive virtual program for individuals living with dementia and their care partners. Join SPY as we use music and artifacts to explore some of our favorite spy stories. Programs last one hour and are held virtually through Zoom. Every month the same program is offered on two different dates. Free, but space is limited. (Information and registration here.)
27 Jan 23, 1830-2100 (ET) - Washington, DC - Spy Fest: Tradecraft Try-Its - International Spy Museum
Could you be a spy? Now's your chance to find out! Do you have the savvy to beat a lie-detector? The smarts to break a top-secret coded message? The wits to create secret writing? Families are invited to find out how they measure up at the Museum's annual Spy Fest! Learn tradecraft from experts in the field and participate in spy skill challenges that will give KidSpy recruits and their handlers an insider's peek into the shadow world of spying—and who knows, there just may be a spy or two in your midst. Tickets for the general public - Youth (4-17): $25; Adults (18+): $30; Tickets for Members - Youth (4-17): $20; Adults (18+): $25. Museum admission is included in your ticket. All attendees must have a ticket. (Information and tickets here.)
19 - 28 Mar 23 - Washington DC to Europe and back - Gary Powers' 10-Day Cold War Espionage Tour
Join author and historian Gary Powers Jr. on this unforgettable 10-day tour of Cold War and Espionage related sites throughout Germany and the Czech Republic

Day 1: Departure from the USA; Day 2: Arrival Berlin; Day 3: Berlin - Potsdam - Berlin; Day 4: Berlin; Day 5: Berlin – Leipzig – Dresden; Day 6: Dresden – Prague – Pilsen; Day 7: Pilsen – Míšov – Pilsen; Day 8: Pilsen – Rozvadov – Nuremberg – Stuttgart; Day 9: Stuttgart – Sinsheim – Speyer – Frankfurt; Day 10: Departure for the USA.

Included Visits: Berlin Wall Memorial • Checkpoint Charlie Museum • German Spy Museum • Military History Museum Gatow • Glienicke Bridge • Hohenschönhausen Memorial • Berlin Stasi Museum • Allied Museum on Clay Allee • Museum in Der Runde Ecke • Leipzig Forum of Contemporary History Museum • Dresden's Military History Museum • Bautzner Strasse Dresden Memorial • KGB Museum • Prague Museum of Communism • Vitkov Hill Nuclear Bunker • Pilsner Urquell Brewery • Atom Museum • Iron Curtain Museum • Nuremberg Trials Memorial • Stuttgart Cold War Bunker • Sinsheim Technik Museum • Speyer Museum of Technology.

Tour Name: Gary Powers' Cold War Espionage Tour - view tour; Group Name: Garypowers.Com Tours; Departure City: Washington, DC; Tour Departure Date: March 19, 2023; Tour Return Date: 28 Mar 23.

Tour Price: $3,950.00 (deduct $950 for land only tour) per person, assumes 2-person registration.

For full description of the activities and accommodations on each of those dates and locations, explore full information about the tour here or Call 1.800.323.4466.

To enroll now for this 2023 once in a lifetime tour, do so here.

ALSO See: "Enemy Territory: The Story of American CIA U-2 Pilot Francis Gary Powers" - A Graphic Novel by Francis Gary Powers Jr. and Walter Pfenninger.
---
---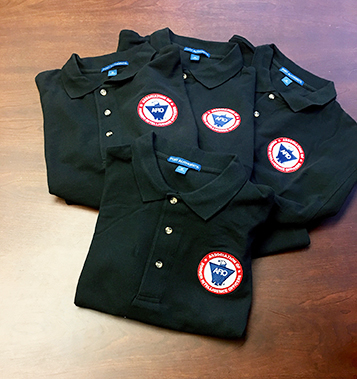 Now available: Black short-sleeved polo shirts with Embroidered AFIO logo
Show your support for AFIO with our new Black Short-sleeve Polo Shirts. Shirts are shrink and wrinkle resistant of fine cotton with a soft, "well-worn, comfy" yet substantial feel. They feature a detailed embroidered AFIO seal. Get a shirt for yourself and consider as gifts for colleagues, family, and friends. Only $50 each including shipping.
Sizes for (M) men, only; Small, Medium, Large, XL, XXL, and XXXL. $50 per shirt.
You may pay by check or credit card. Complete your order online here or mail an order along with payment to: AFIO, 7600 Leesburg Pike, Ste 470 East, Falls Church, VA 22043-2004. Phone orders at 703-790-0320. Questions? Contact Annette at: annettej@afio.com.
---

PopSocket for cellphones or tablets
Show your support to AFIO while enjoying the convenience offered by our AFIO Logo PopSocket. The PopSocket is most commonly used as a stand and as a grip for your mobile phone or tablet; handy for taking selfies, watching videos, and for texting. The PopSocket looks like a small button or sticker which, when closed, sticks flat to your mobile device. However, its accordion-like design enables it to pop open for use. The benefits of using a PopSocket make it a must-have accessory for your mobile phone or tablet. It also aids in keeping your phone from slipping off your hand during use, falling, or breaking.
Price: $15. Order this and other store items online here.
---


Caps - Dark Navy with Navy AFIO Logo
An authentic silhouette with the comfort of an unstructured, adjustable fit. Fabric: 100% cotton. Unstructured. Fabric strap closure with adjustable D-clip. Price: $30. Order this and other store items online here.
---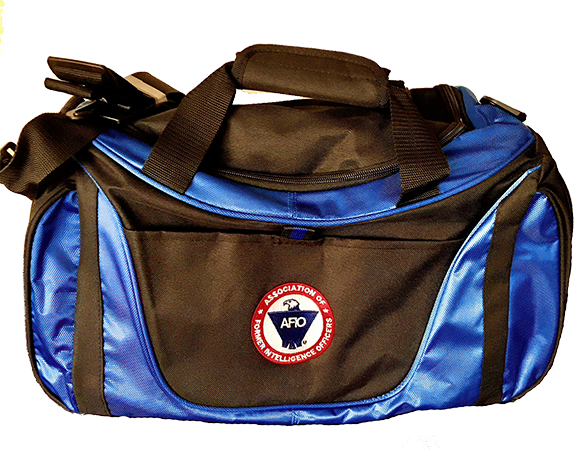 Duffel Bags - Royal Blue and Black with Full Color AFIO Logo This duffel has it all when it comes to value, style and organization.
600 denier polyester canvas with polyester double contrast; D-shaped zippered entry for easy access. Front pocket with hook and loop closure. End mesh pocket Easy-access end pockets. Four durable, protective feet and built-in bottom board for added strength. Web handles with padded grip. Detachable, adjustable shoulder strap.
Dimensions: 11"h x 19.75"w x 9.75"d; Approx. 2,118 cubic inches
Price: $50. Order this and other store items online here.
---
AFIO Mug with color glazed seal.

Made in the U.S.A., dishwasher-safe.
$35 includes shipping.

Sip your morning joe in style or use it to stash pens, cards, paperclips, or candy.
Order this and other store items online here.

---
---
Guide to the Study of Intelligence...and...When Intelligence Made a Difference
"AFIO's Guide to the Study of Intelligence" has sold out in hard-copy.
It is available in digital form in its entirety on the AFIO website here.

Also available on the website here are the individual articles of AFIO's
history project "When Intelligence Made a Difference" that have been
published to date in The Intelligencer journal. More articles will be appear in future editions.
---
Address Technical Issues Or Unsubscribe
Some features of the email version of the WIN do not work for readers who have chosen the Plaintext Edition, some users of AOL, and readers who access their email using web mail. You may request to change from Plaintext to HTML format here afio@afio.com. For the best reading experience, the latest web edition can be found here: https://www.afio.com/pages/currentwin.htm
To unsubscribe from the WIN email list, please click the "UNSUBSCRIBE" link at the bottom of the email. If you did not subscribe to the WIN and are not a member, you received this product from a third party in violation of AFIO policy. Please forward to afio@afio.com the entire message that you received and we will remove the sender from our membership and distribution lists.
---
Disclaimer and Legal Protection
Weekly Intelligence Notes (WINs) are a carefully selected collection of timely open source reports and announcements and other media focused on intelligence and related national security matters that is produced for non-profit educational use by AFIO members and WIN subscribers. WINs are protected by copyright and intellectual property laws. They may not be reproduced or re-sent without specific permission from the Producer. Opinions expressed in the materials contained in the WINs are solely those of the content creators listed with each item. Notices in the WINs about non-AFIO events do not constitute endorsement or recommendation by AFIO.

(c) 1998 thru 2022


---

AFIO Members Support the AFIO Mission - sponsor new members! CHECK THE AFIO WEBSITE at www.afio.com for back issues of the WINs, information about AFIO, conference agenda and registrations materials, and membership applications and much more! .

AFIO | 7600 Leesburg Pike, Suite 470 East, Falls Church, VA 22043-2004 | (703) 790-0320 (phone) | (703) 991-1278 (fax) | afio@afio.com
---
About AFIO | Membership Renewal | Change of Address | Upcoming Events | Chapter Locations | Corporate/Institutional Memberships | Careers in Intelligence Booklet | Guide to the Study of Intelligence | Intelligencer Journal | Weekly Intelligence Notes | Make A Donation | AFIO Store | Member-Only Section | Code of Ethics | Home Page
RETURN TO TOP
---