---
U-2 Spy Planes Snooped On Chinese Surveillance Balloon - The War Zone, 06 Feb 23
The U.S. Air Force's U-2S Dragon Lady spy planes were among the assets tapped to monitor and collect intelligence on a Chinese government surveillance balloon during its recent trip across parts of the continental United States and Canada. An F-22 Raptor stealth fighter finally shot down the balloon with an AIM-9X Sidewinder missile off the coast of South Carolina on Saturday, and efforts are now underway to recover the wreckage from the Atlantic Ocean. Readers of The War Zone can first get up to speed on what we already know about this incident, and its conclusion, in our past reporting here. A U.S. defense official confirmed the use of the U-2S as part of the broader response to the Chinese spy balloon to The War Zone today. It's not immediately clear all the points along the balloon's voyage that U-2s were present. (Full article here.)
Intelligence Bureau's History Should Be Laid Down To Educate: Ex RAW Chief - NDTV, 05 Feb 23
Former chief of Research and Analysis Wing (RAW) and special director of the Indian Intelligence Bureau (IB) Amarjit Singh Dulat has said it is time the IB had a comprehensive history written with the help of a studious historian. Mr Dulat, a spymaster and is popular for his Kashmir links, said the major intelligence agencies in the world have a well-written history about their organisations and India requires such a written history. "The history of IB, which has more than 100 years of legacy, should at least be laid down to educate the common man," Mr Dulat said during a conversation on 'Spymaster As a Chronicler' with author and journalist N P Ullekh at the Mathrubhumi International Festival of Letters (MBIFL) here on Saturday. Commenting that diplomacy is vital, Mr Dulat said, "We have to talk more to enemies than our friends as it will help improve ties and change situations all of a sudden". (Full article here.)
Cultural revolution within the French secret services - Globe Echo, 29 Jan 23
The director of the DGSE, Bernard Emié, arrives at the Elysée for a defense and national security council, in Paris, on January 11, 2023. It looks like boring administrative sociology, it's actually a small palace revolution at the heart of the French secret services. Entry into force on 1er November 2022, the reorganization that took place within the General Directorate for External Security (DGSE) upset the internal balances and broke the baronies that had structured this institution for nearly forty years. It led to a major game of musical chairs in the world of French intelligence and concentrated power in the hands of the general management of the service, currently occupied by the diplomat Bernard Emié. Finally, it shattered the idea of an independent technical intelligence agency, like the American National Security Agency (NSA). (Full article here.)
Xi Jinping's spy master is China's policy chief on Taiwan - First Post, 29 Jan 23
China's President Xi Jinping has tasked Wang Huning, considered to be the Chinese Communist Party's top spymaster to draft a new policy for Taiwan, a self-declared independent nation which Beijing maintains is its integral part. According to a report by Taiwan News, the Chinese 'one country, two systems' policy has now become untenable after Beijing saw the results of imposing it in Hong Kong and the reaction of Taiwanese citizens to its insistence on the island being its indivisible part. Huning, the chief political strategist of the CCP and a member of its seven-man standing committee of the Politburo, is also considered the party's top propagandist. Xi, with Hunting's expertise in political theory at his disposal, is soon expected to announce the new policy towards the defiant in the coming months. Now that CCP is past the mass protests in China against its zero-COVID policy and the subsequent outbreak of the virus, it seems poised to take up Taiwan a policy priority. (Full article here.)
Key Intelligence Agencies Bolster National Security Through AI, ML - GovConWire, 02 Feb 23
With the creation of the Chief Digital and Artificial Intelligence Office by the Department of Defense in 2022, the Pentagon has signaled its intent to embrace AI technologies. Although it has yet to take such sweeping action, the U.S. intelligence community is following suit. In the 2022 Intelligence Authorization Act — the ruling that directs and approves funding for U.S. government intelligence initiatives — Congress requested that the IC develop a plan to incorporate AI into its regular practices. The budget allocators said this should ultimately lead to the establishment of an "AI digital ecosystem." Last year, CIA Director of Artificial Intelligence Lakshmi Raman reported that the agency is "working toward the whole-of-agency approach" with AI. "We want to go across collection, analysis, operations, digital innovation, S&T, acquisition, legal, finance. We want everybody to feel a part of this strategy," Raman shared. (Full article here.)
Burn Bags and Tracking Numbers: How the White House Handles Classified Files - News Rebeat, 01 Feb 23
Last summer, a few hours after the The FBI will reveal why it raided former President Donald Trump's Florida home, looking for classified documents. President Joe Biden was asked by a reporter if it was appropriate in any context to take home top secret material. Almost drowned out by the rumble of the Marine One helicopter behind him, Biden made something of a confession. "Today I'm taking home today's PDB," he said, referring to the President's Daily Brief, the highly classified intelligence digest that every morning the nation's leading spies and analysts prepare for the occupant of the Oval Office. Before boarding the helicopter, Biden explained that his Delaware home had a "closed space that was completely safe." She also noted that the PDB was "under lock and key. I am accompanied by one person – a military man. I read it, close it and give it to the soldier". The president's response – that taking the documents home was not improper, "according to the circumstances" – it was a sign of how often Biden handles classified materials and sensitive documents at his Delaware home also because he spends there almost every weekend. (Full article here.)
NSA wooing thousands of laid-off Big Tech workers for spy agency's hiring spree - Washington Times, 03 Feb 23
The National Security Agency is doggedly courting laid-off Big Tech workers as the spy agency undertakes one of its largest hiring surges in the last 30 years. The NSA began privately reaching out to Big Tech employees over LinkedIn last fall, as word spread that major American companies such as Meta and Amazon were bleeding tens of thousands of skilled workers. NSA talent management senior strategist Christine Parker said the spy agency also saw predictions of more job cuts, and sprung into action. "NSA started reaching out through LinkedIn, through some of our career boards, specifically sending messages to people that we thought might be linked to some companies that either were in the news saying they are going to lay-off or were predicted to be laid off," Ms. Parker said in an interview. "Just kind of let them know that we're here and that we have this robust, ongoing hiring program." (Full article here.)
Deputy Attorney General Lisa O. Monaco Delivers Remarks on Charges and New Arrest in Connection with Assassination Plot Directed from Iran - Department of Justice, 27 Jan 23
Thank you, Mr. Attorney General. Today's indictment exposes a dangerous menace to national security – a double threat posed by a vicious transnational crime group operating from what it thought was the safe haven of a rogue nation. That rogue nation is the Islamic Republic of Iran, an all-too-familiar, repeat violator of human rights. This case began with our investigation of Iran's efforts to project power and extend its tentacles of oppression onto American shores – through the targeting of an Iranian-American journalist who has stood up to the brutal regime, shining a light on Iran's abuse of human rights and women's rights. But this time, it was a newer actor who brought the campaign of violence into America: an Eastern European criminal organization made up of self-described "Oğru," or thieves, who engaged in extortion, kidnapping, and – in this case – murder-for-hire. The charges unsealed today show how organized crime, in pursuit of profits and operating from a rogue nation, can pose a grave threat to our national security and to the freedoms that we hold dear. Increasingly, we are seeing national security and criminal threats blend... (Full article here.)
This Ukrainian spy's cover was blown at peace talks with Russia. Days later, his body was thrown from a van - ABC Australia, 02 Feb 23
Nine days after Russia invaded Ukraine, a prominent banker was thrown from a van in central Kyiv with a gunshot wound to the head. Denys Kireyev, a Ukrainian, had just returned from Belarus where he had been assisting with peace talks between Russia and Ukraine. But as he lay dead in the street, rumours quickly spread that Ukrainian intelligence agents had found out he was a spy for Russian President Vladimir Putin. "During the arrest, the Security Service of Ukraine shot dead Denys Kireyev," Ukrainian MP Oleksiy Honcharenko wrote on his Telegram channel at the time. "He was suspected of high treason." His execution appeared to be proof that if Ukraine was going to defeat its aggressive neighbour, it would also have to confront the enemy within. (Full article here.)
ACLU Sues CIA, DOJ, and NSA for Records About Warrantless Spying on Americans - Common Dreams, 03 Feb 23
The ACLU on Friday filed a federal lawsuit against top U.S. intelligence agencies that have failed to respond to public records requests for information about a "sweeping law that authorizes the warrantless surveillance of international communications," including those of Americans. The suit, filed in the U.S. District Court for the Southern District of New York, targets the Central Intelligence Agency (CIA), Department of Justice (DOJ), National Security Agency (NSA), and Office of the Director of National Intelligence (DNI). In December, the ACLU requested "recent Foreign Intelligence Surveillance Court (FISC) opinions concerning the government's surveillance activities, including those conducted pursuant to Section 702 of the Foreign Intelligence Surveillance Act (FISA)." According to the ACLU's complaint, which was first reported on by Axios, "to date, none of these defendant agencies has released any responsive records," despite their legal obligation to respond to such requests within 20 working days. (Full article here.)
CIA Talks About the Future of Remote Work at the Agency - Clearance Jobs, 31 Jan 23
The CIA has had a public voice since 2002. What used to be faxes, phones calls, and snail mail for "Molly Hale" is now digital with a public forum where common questions about the Agency get answered. Behind the pseudonym is a real person who works at the CIA. The names and faces change over the years, but the goal is for the Agency to hear from the public and provide feedback. Recently, someone reached out to ask Molly about the state of remote work at the CIA, given the popularity of virtual life. (Full article here.)
NGA Harnesses Commercial Capabilities to Advance National Security Via EIM Contract - Executive Gov, 31 Jan 23
The National Geospatial-Intelligence Agency's Economic Indicator Monitoring contract is evidence of NGA's integration of commercial GEOINT, analytics and other platforms and services into its workflows to further advance national security missions and capabilities. "EIM demonstrates how we can strengthen our national security and global partnerships when we harmonize our government capabilities with those of the commercial sector," Shelby Pierson, deputy director of NGA's source management and operations component, said in a statement published Monday. Under EIM, NGA has broadened its collection and analysis capabilities, enabling the agency to provide situational awareness to GEOINT analysts. "This type of holistic approach, which was jointly developed by Source and Analysis, uses the full spectrum of tools and diverse sources available to us as a GEOINT community … helping ensure we get the right data to the right users at the right time,'' Pierson noted. (Full article here.)
---
The Latest National Security Topic Interview by Former Acting D/CIA Mike Morell


Intelligence Matters: A CBS News national security podcast hosted by former CIA Acting Director and CBS News national security contributor Michael Morell.
31 Jan | China Expert Dennis Wilder on U.S. Policy Towards Beijing
In this episode of Intelligence Matters, host Michael Morell speaks with Dennis Wilder, former CIA officer and current research fellow at Georgetown University's Initiative for U.S.-China Dialogue on Global Issues, about the effectiveness of the United States' current diplomatic and economic policies toward China. Wilder and Morell discuss China's recent economic slowdown and its longer-term prospects for growth, as well as key regional issues like the management of North Korea's nuclear ambitions. Wilder also provides his views on President Xi Jinping's leadership and the trajectory of the Chinese Communist Party.
Past episodes:

24 Jan | Understanding Electronic Surveillance with NSA's Former Top Lawyer
17 Jan | Former CIA Officer Rolf Mowatt-Larssen's Strategic Analysis of the Russia-Ukraine War
10 Jan | Michael Morell on the Year Ahead: Strategic Challenges in 2023

More about Intelligence Matters by Michael Morell here.
---
The Latest from International Spy Museum Historian Andrew Hammond, PhD.
Spycast is the official podcast of the International Spy Museum and hosts interviews with intelligence experts on matters of HUMINT, SIGINT, IMINT, OSINT, and GEOINT. Spycast is hosted by historian Andrew Hammond, PhD.
31 Jan | The Lion and the Fox - Civil War Spy vs. Spy Alexander Rose joins Andrew to discuss a gripping spy-vs-spy true story from the U.S. Civil War. He wrote the book that was the inspiration behind the hit TV-series TURN.
Past episodes:

24 Jan | Code Name Blue Wren: Cuban Spy Ana Montes
17 Jan | "From the Vault - "The Birth of American Propaganda": A Conversation on Manipulating the Masses with John Hamilton.
10 Jan | From the Vault - "The IRA, The Troubles, and Intelligence"


---
The Latest Insights from Former CIA Acting Deputy Director for Operations Jack Devine.
In Other News The proprietary analytic newsletter crafted for The Arkin Group's private clients by former CIA Acting Deputy Director for Operations Jack Devine.
03 Feb | Geopolitical changes are leading Japan to shift its foreign and defense policies, presenting opportunities for the European Union and the United States. In December, Japan approved a notable defense budget increase in line with the strategy outlined in its latest defense white paper. The updated strategy aims to both expand defense spending and enhance cooperation with likeminded partners. Japan's primary security threats are North Korea, which is actively furthering its nuclear, missile and military capabilities, and China- whose increasingly aggressive military posture is a threat to many in the region. The increased military cooperation between Russia and China over the past year has only amplified Japan's concerns. (Full version available to AFIO members in the coming days here.)
27 Jan | Sanctions, tanks, and other measures to limit Russia's influence.
19 Jan | The risk assessment on providing Ukraine with heavy weapons has rightfully shifted
12 Jan | Economic security and strategic autonomy should unite the EU and Washington, not divide us.
---
Daily Analysis of Security Issues and Geopolitical Trends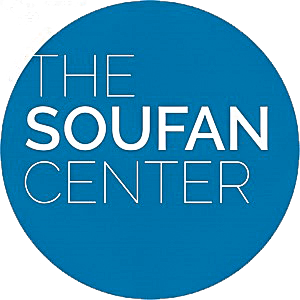 Intel Brief The Soufan Center's flagship, daily analytical product focused on complex security issues and geopolitical trends that may shape regional or international affairs. The Soufan Center was founded by former FBI Special Agent and Soufan Group CEO Ali Soufan.
07 Feb | Drone Strike on Iranian Military Plant Sends Message to Tehran

On January 28, an armed drone struck a building in the Iranian city of Isfahan, a site that is reportedly part of Iran's defense production infrastructure. Despite social media videos of the strike exploding on the facility, Iran's defense ministry stated that one of the three small attacking drones was shot down while the other two crashed. The purpose of the facility, and the extent of the damage is unclear. In a February 1 letter to U.N. Secretary-General Antonio Guterres, Iran's U.N. Ambassador Amir Saeid Iravani asserted that Israel was behind the Isfahan incident. Israeli officials followed long-established policy of refusing to confirm or deny responsibility, but Israeli media appeared to acknowledge Tel Aviv's responsibility while claiming success. The Jerusalem Post called the attack a "phenomenal success," and sources reportedly with "direct knowledge of the attack" told an Israel-based correspondent of U.S. outlet Axios that the attack was "specific, surgical and successful." As further corroboration, the Wall Street Journal quoted U.S. officials as saying that the raid was carried out by Israel, but some experts continued to speculate that other countries, including the United States itself, had motive and opportunity to carry out the strike. Among the other countries mentioned as possible perpetrators, Azerbaijan is an Iranian adversary and Ukraine is the primary target of Iranian-made drones supplied to Moscow. (Full brief here.)
06 Feb | Egypt Received Critical Assistance in its Struggle Against Economic Headwinds
03 Jan | Pakistan Braces for New Wave of Violence in Wake of Peshawar Suicide Attack
02 Jan | India's G20 Presidency Could Cool or Calcify China Disputes
01 Jan | Iraqi Prime Minister Tilts Toward Washington, Despite Political Risks
---
Analysis of Global Security Events with WTOP National Security Correspondent JJ Green

Inside the SCIF - 02 Feb - Putin warns of nuclear weapons use, U.S. Forces to Increase Military Presence in the Philippines, Chinese Spy Balloon
Target USA Podcast - 02 Feb - Interview with Lt. General Scott Berrier, Director of the Defense Intelligence Agency.

The Hunt Broadcast - 01 Feb - Terror attack in Pakistan sends ominous global signal




---
The Latest Insights from Jeff Stein and Colleagues in SpyTalk (Substack)

04 Feb | Frenemies: US-Israel Spy Strains Emerge Over Iran - Jonathan Broder
It didn't take long for the United States to distance itself from Israel's Jan. 28 drone attack on an Iranian weapons factory in the city of Isfahan. Just a few hours later, U.S. officials leaked to the New York Times that Israel's Mossad intelligence agency had carried out the strike, making sure to stress the Biden administration had no involvement whatsoever. (Full article here.)

03 Feb | Pssst: Chinese Balloon Not a Threat - Jeff Stein
The discovery of a Chinese balloon floating over Montana has created lots more heat than light. Hourly news reports make it sound like a replay of Pearl Harbor. (Full article here.)

30 Jan | How Sick is the Spying Game? - Jeff Stein

25 Jan | Secret Agent Man: The Mysterious Charlie McGonigal - Olga Lautman and Jeff Stein

22 Jan | Putin's Ukraine Folly Enables Kremlin Rivals - Jeff Stein


To support SpyTalk, subscribe here.


---
---
Enter the Hunter Satellites Preparing for Space War - Wired, 01 Feb 23
FORMER US AIR Force major Even "Jolly" Rogers is worried about a space war. "Conflict exists on a continuum that begins with competition and ultimately leads into full-scale conflict like what you're seeing in Ukraine," he says. The US, he adds, is already "in active competition with Russia and China for freedom of action and dominance of the space domain. And it's evolving very quickly." So on January 26 last year, the former US Air Force major incorporated True Anomaly, Inc to "solve the most challenging orbital warfare problems for the US Space Force," he later tweeted. (Full article here.)
Video Interview of Dr. David Charney, Spy Psychology Expert (100 mins) - Miss Producer Unfiltered #7, YouTube, 01 Feb 22
Dr. Charney is the Founder and Medical Director of Roundhouse Square Counseling Center, in Alexandria, Virginia. His specialties include the treatment of Anxiety and Mood Disorders, Attention Deficit Disorder in adults, and many other conditions. In addition to his conventional practice, he also treated personnel from the Intelligence Community. Based on his immersion in the world of espionage, and as a result of unusual circumstances, he accepted the opportunity to join the defense team of his first spy case, Earl Pitts. Several years later, Plato Cacheris, attorney of notorious insider spy Robert Hanssen, invited Dr. Charney to join his defense team, which added a further dimension to his experience. With the addition of his third spy case, Brian Regan, Dr. Charney further deepened his knowledge of the psychological nuances of captured spies. Many common assumptions of spy motivation were brought into question by Dr. Charney's work. Dr. Charney elaborated his findings in Part One of his White Paper, entitled True Psychology of the Insider Spy. Part Two of his White Paper, recently published as a Special Supplement to the journal of the Association of Former Intelligence Officers (AFIO), called The Intelligencer. This paper, entitled "NOIR," put forward Dr. Charney's innovative and perhaps controversial recommendations for making use of what he learned to better manage the problem of insider spies. Part Three of his White Paper is on Prevention, the most neglected aspect of counterintelligence. To educate and promote these concepts and ideas, Dr. Charney founded NOIR for USA, a non-profit organization. Its website is: NOIR4USA.org. All three of Dr. Charney's White Papers can be accessed on this website as pdfs for free. If you prefer hard copies, they're also available on Amazon. (Full article here.)
Air Force Intel Officer Had Hundreds of Classified and Secret Files at His Florida Home - Military.com, 01 Feb 23
A retired Air Force intelligence officer accepted a plea deal with federal prosecutors last year admitting to illegally possessing hundreds of top secret and classified documents, according to court records filed Friday. Lt. Col. Robert Birchum, whose career stretched from 1986 to 2018, worked in various jobs in intelligence and served as chief of combat intelligence "for a certain Air Force group," according to court documents. Prior to his retirement, he also worked with classified intelligence information at Joint Special Operations Command, Special Operations Command and the Office of the Director of National Intelligence. But on Jan. 24, 2017, the year before his retirement, the Air Force's Office of Special Investigations received information that Birchum had been storing classified information on a thumb drive at his home in Tampa, Florida, the plea deal details. Investigators raided his home that same day, seizing the thumb drive, a computer, a hard drive and numerous paper documents. (Full article here.)
Organizational Assessment: The National Counterintelligence and Security Center - Senate Select Committee on Intelligence, September 2022
The Senate Select Committee on Intelligence (SSCI or the Committee) has long expressed interest in reviewing the United States Government (USG) counterintelligence (Cl) enterprise to identify actions needed to enhance its posture, capabilities, and responsibilities in response to contemporary foreign intelligence entity (FIE) threats. The Committee tasked the Audits and Projects Team (Team) with conducting a targeted organizational assessment of the National Counterintelligence and Security Center (NCSC or the Center)-the statutory head of U. S. Cl-to understand whether this entity is properly authorized, resourced, and structured to carry out its mission. This report seeks to (1) identify the key challenges facing NCSC in carrying out its mission and (2) capture a range of opinions from CI experts on those challenges and potential ways forward. (Full article here.)
Former CIA Counterintelligence Chiefs Weigh in on The Fourth Man - The Cipher Brief, 05 Feb 23
As these CI experts revealed at the 4 November 2022 AFIO luncheon "Spy Hunt: A Conversation with Paul Redmond, Cindy Webb, Mike Sulick, and others" ... for those who missed the event, here are their views in writing... Robert Baer's book The Fourth Man leads readers to conclude—falsely—that highly accomplished, retired CIA officer Paul Redmond was himself, a long-time spy for the KGB. As former leaders of Counterintelligence who were directly involved over decades, in the Russian operations and investigations discussed in the book, we found the book to be riddled with errors and what we found to be irresponsible, false assumptions from Mr. Baer's primary sources. Let's dig in to why. (Full article here.)
Defense bill OKs future national intelligence museum - Military Times, 20 Jan 23
A new museum focusing on the intelligence and special operations communities is coming to northern Virginia. In its latest national defense spending bill, Congress officially recognized the planned institution as The National Museum of Intelligence and Special Operations. The $125 million privately funded facility is likely to hold a groundbreaking ceremony in July 2025 and officially open in late 2027, according to Charles Pinck, president of the organization developing the museum. His group, The Office of Strategic Services Society, honors the agency that preceded U.S. Special Operations Command and the CIA. (Full article here.)
Espionage in Ancient Rome with AFIO Member Colonel Rose Mary Sheldon (62 mins) - Spycraft 101, 29 Jan 23
This week Justin is joined by Colonel Rose Mary Sheldon, previous history professor at Virginia Military Institute world-renowned expert on intelligence and espionage in the ancient world. She earned her PhD from the University of Michigan and has published several books and many articles over the years, as well as serving as an editor for the International Journal of Intelligence and Counterintelligence, Small Wars and Insurgencies, and The Journal of Military History. Today, she discusses intelligence collection tactics and strategy in Ancient Rome. (Full article here.)
What Do Your Social Media Profiles Reveal to Human Hackers? - Counterintelligence Institute, 19 Jan 23
In today's digital age, security awareness training is more important than ever. One crucial aspect of security awareness training is understanding how a human hacker, also known as a social engineer, can gather information on potential insider threat candidates, such as you. They do this not only to save time and resources but also to make it easier for them to make an informed decision about the candidate they are targeting. Social media platforms, such as LinkedIn, Facebook, Instagram, and Twitter, each offer a different perspective and reveal different types of information about you to the human hacker. (Full article here.)
---
Video: Espionage, Human Intelligence, and the Recruitment of Foreign Spies - Interview of Former Senior CIA Ops Officer James Lawler (72 mins) - The JJ Video Podcast, 01 Feb 23
Mr. Lawler served for 25 years as a CIA operations officer in various international posts and as Chief of the Counterproliferation Division's Special Activities Unit. He had five overseas assignments from 1982 to 1994. He has completed two novels, which were both cleared by the CIA's publication review board. One of his novels, "Living Lies", was ranked #38 on Spyscape's list of fifty best novels ever written. Prior to his career in intelligence, Mr. Lawler practiced law and was the president of a steel components company in Texas. He is a graduate of Rice University, Houston, Texas; and the University of Texas School of Law. He is married to Ellen and has three children and seven grandsons (Watch here.)
Audio: M. Todd Bennett on the Secretive Story of the Glomar Explorer (81 mins) - Chatter Podcast, 02 Feb 23
Shane Harris talks with Bennett about his book, Neither Confirm nor Deny: How the Glomar Mission Shielded the CIA from Transparency, which shows how the exposure of the secret program led to a public backlash against disclosures of classified information and helped reenforce the culture of secrecy that envelops the CIA's work. The phrase "neither confirm nor deny," which Bennett tells Harris has become a kind of coy cliche, originates from attempts to uncover the facts of the Glomar mission. (Listen here.)
OpEd: Europe's decade of the spy - Politico EU, 05 Feb 23
Last month, two Swedish brothers were convicted of spying for Russia's military intelligence service, the Main Directorate of the General Staff of the Armed Forces of the Russian Federation (GRU). But their conviction is just the latest in a fast-growing list of espionage cases across Europe — and while Russia's been behind most of the spying, Chinese espionage is on the rise too. Increasingly, it's starting looking like the 2020s may well turn into Europe's "decade of the spy" — much like the 1980s was America's. (Full article here.)
Report: Chinese Spy Balloons: The Sky's the Limit - Center for Strategic and International Studies, 03 Feb Jan 23
Balloons were an important tool for intelligence gathering in the nineteenth century. Since then, their usefulness has declined sharply. The United States used high-altitude balloons in the 1950s to spy on the Soviet Union (the Soviets complained and shot them down). Balloons were replaced, first by the U-2 high-altitude reconnaissance plane (also shot down) and then by Corona reconnaissance satellites, the first of many generations of spy satellites that many countries use today. Now a Chinese balloon is drifting over the United States, raising grave concerns over people who should know better. (Full report here.)
OpEd: We Already Have 18 Intelligence Agencies. We Still Need 1 More. - Politico, 01 Feb 23
The Commerce Department needs its own intel officers to take on China. Jonathan Panikoff is a senior fellow in the geoeconomics program and director of the Scowcroft Middle East Security Initiative at the Atlantic Council. He is a former career U.S. intelligence officer. Figuring out what, exactly, China is up to is one of the intelligence community's top priorities. Countering Beijing also happens to be a rare instance where there's bipartisan support in Congress. But what new lawmakers will quickly discover — especially those joining the House and Senate Intelligence Committees — is that a glaring gap exists that will impact Congress' efforts to do so. The U.S. cannot adequately address its national security challenges related to China, which are increasingly driven by technology, without the help of a potentially surprising partner: the Department of Commerce. (Full report here.)
Report: Zaslon - Russia's Most Secretive Unit - Grey Dynamics, 31 Jan 23
Zaslon "Barrier or Screen" is Russia's most secretive special-purpose unit within the Russian external security service, Sluzhba Vneshney Razvedki (SVR). It roughly resembles the American Central Intelligence Agency (CIA) or the British Secret Intelligence Service (SIS) also known as MI6. If the SVR is Russia's CIA or MI6 then Zaslon is comparable to the CIA's Global Response Staff (GRS), the CIA's high-security detail, or the even more secretive E-Squadron. The US Army's Task Force Orange AKA intelligence support activity (ISA) conducted similar functions, supporting CIA intelligence officers in hostile environments. Incorrectly, some sources claim that Zaslon is the equivalent of the CIA Special Activities Center. Of course, culture and political systems impact doctrine of these organistations so it remains difficult to compare. According to a Swedish Defence source, Zaslon was established on 23 March 1997 but became operational in 1998 with around 300 members. Most open sources rely on a Komsomolskaia Gazeta report on the 4th of March 1998. Several sources state that Zaslon is attached to the 7th Department of the Center for Self-Security (CSB) of the SVR. (Full report here.)
Report: Counterintelligence Operations in Europe - A 6-Month Outlook - Grey Dynamics, 01 Feb 23
Recent counterintelligence operations in Europe are proving successful as a series of high-profile cases have led to arrests of Russia-linked spies. In the light of Russia's war in Ukraine, espionage cases will likely continue to increase for at least two reasons. First, history shows that war often produces more spies and increases the incentives for a covert presence in foreign states. Second, in times of geopolitical tension, the activity of countries' intelligence services increases. Second, recent arrests and suspected Russian activities in Europe follow a pattern of Russian active measures, which bring prospects for future incidents and increasing counterintelligence operations in Europe. Moreover, as some European countries are balancing interests between Western actors and Russia, there are prospects for ever-increasing espionage recruitment and presence. Such development will likely make them hubs of spy activity following patterns back to the Second World War. (Full report here.)
Report: The Dutch National SIGINT Organization: An Overview - Neils Groeneveld, 26 Jan 23
The Dutch National SIGINT Organization, also known as the Nationale Sigint Organisatie (NSO), is a government agency responsible for the collection, analysis, and dissemination of signals intelligence (SIGINT) in the Netherlands. The organization plays a crucial role in national security, providing intelligence to the Dutch government and military, as well as to other national and international partners. The NSO was established in 2002, following the merger of the Dutch military and civilian SIGINT agencies. The organization operates under the Ministry of Defense and is overseen by the Dutch Intelligence and Security Board (DISB). The NSO is divided into three main divisions: the Military Intelligence and Security Service (MIVD), the General Intelligence and Security Service (AIVD), and the Joint SIGINT Cyber Unit (JSCU). (Full report here.)
Analysis: Be Wary of Russian Sleeper Spies Among Us - Clearance Jobs, 05 Feb 23
Many today celebrate the escape from Russia of hundreds of thousands of its people. They are escaping the draft into their benighted Russian Army, now caught in the war in Ukraine. Better said, they don't want to fight alongside Wagner Group criminals, mercenaries, and Chechen thugs in a war against democratic Ukraine. So, we rejoice when we hear of Homeric efforts to cross even the Bering Sea by two intrepid young men fleeing the Russian draft. Or not. We in security services always have to take a jaundiced view of such mass movements. (Full report here.)
Commentary: Is Germany's external spy agency a liability for Europe? - IntelNews, 06 Feb 23
Germany's external intelligence agency, the Federal Intelligence Service (BND), constitutes a liability for Europe's security and is in desperate need of a drastic and immediate overhaul. That is the conclusion of a blunt editorial penned last week by James Crisp, the Brussels-based Europe editor of Britain's Daily Telegraph newspaper. Founded in the early stages of the Cold War under American tutelage, the BND operated for several decades on the frontlines of the existential clash between the United States and the Soviet Union. Deservedly, the agency received strong criticism about the Nazi past of some of its senior officials in the early days. Yet, like West Germany as a whole, by the 1970s it had largely managed to democratize its institutional structure and practices. Crisp argues, however, that the BND, once one of Europe's most important intelligence agencies, has been "hollowed out since the Cold War" and is today viewed by its European counterparts as "complacent and arrogant". Consequently, the string of embarrassments that the BND has suffered lately, culminating in the discovery of an alleged Russian spy in its ranks, is hardly coincidental, according to Crisp. Even this recent discovery appears to have occurred only after the BND was tipped off by an allied intelligence agency. (Full report here.)
Academic Opportunity: The International Security and Intelligence Programme - 9 July to 5 August 2023 - Magdalene College, Cambridge
Chaired by Sir Richard Dearlove the former Chief of the British Secret Intelligence Service, the Cambridge Security Initiative (CSi) launched the ISI Programme in 2016. The purpose of this unique programme is to provide an opportunity for participants to meet and work with leading academics and practitioners from the intelligence and security communities in the historic setting of one of the world's foremost universities. The Programme is run in partnership with the Department of War Studies at Kings College, London. (More information and registration here.)
Infographic and Report: Nuclear Warheads by Country (1945-2022) - Visual Capitalist, 21 Mar 22
Despite significant progress in reducing nuclear weapon arsenals since the Cold War, the world's combined inventory of warheads remains at an uncomfortably high level. Towards the late 1980s, the world reached its peak of stockpiled warheads, numbering over 64,000. In modern times, nine countries—the U.S., Russia, France, China, the UK, Pakistan, India, Israel, and North Korea—are estimated to possess roughly 12,700 nuclear warheads. The animated chart above by creator James Eagle shows the military stockpile of nuclear warheads that each country has possessed since 1945. (Access visual tool and full report here.)
Intelligence in History - A Collection of Recent Content
True Intelligence Matters in Film - Spy Sorge - Director Masahiro Shinoda (2003)
The film presents the life of Richard Sorge, a German spy for the Main Intelligence Directorate (GRU) of the Soviet Army in Japan. Sorge and his contact Hotsumi Ozaki are arrested by the Tokubetsu Kōtō Keisatsu (Special Higher Police) in Tokyo, and Sorge recounts the main events in flashbacks.

More on this based-on-true-events production here.
Intelligence in Pop Culture - Showtune - Who is the Songwriter Behind the 'Mission: Impossible' Theme Song? - American Song Writer, 29 Jan 23
As the swarming buzz of woodwinds dispersed into a punching brass waltz of dun dun, da da, kitchen dwellers were immediately ordered to the living room. A new episode of Mission: Impossible was about to begin. The 1960s-era espionage series was a smash hit with a theme song as heart-racing as each thrilling episode plot. The Mission: Impossible theme was crafted by the legendary Argentine composer Lalo Schifrin in 1966. Schifrin was tasked with creating a composition for the show very last minute. The show's pilot was full-swing into production with no theme song in sight. "It was a bit of a production panic because they were so late with their deadlines," the composer recalled to the Independent, admitting he didn't even know what the show was about at first. His only instruction: make "something exciting." (Full article here.)
Walking Tours - Washington, DC - Sundays (Dates/Times Vary)
Former intelligence officers guide visitors on two morning and afternoon espionage-themed walking tours: "Spies of Embassy Row" and "Spies of Georgetown." For more information and booking, click here or contact rosanna@spyher.co
---
Enemy Archives: Soviet Counterinsurgency Operations and the Ukrainian Nationalist Movement – Selections from the Secret Police Archives
by Volodymyr Viatrovych and Lubomyr Luciuk
(McGill-Queen's University Press, 15 Feb 23)
As Russia wages a twenty-first-century war against the very existence of a Ukrainian state and nation, reanimating Soviet-era propaganda that portrayed Ukrainians as Nazi collaborators and fascists, the experiences of the Ukrainian nationalist underground before, during, and after the Second World War gain new significance. While engaged in a decades-long struggle against the Ukrainian nationalist movement and the Ukrainian Insurgent Army (UPA), and lasting into the mid-1950s, Soviet counterinsurgency forces accumulated a comprehensive and extensive archive of documents captured from the Organization of Ukrainian Nationalists and the UPA. Volodymyr Viatrovych and Lubomyr Luciuk have curated and carefully annotated a selection of these documents in Enemy Archives, providing primary sources the Soviet authorities collected and deemed useful for better understanding their opponents and so securing their destruction, a campaign that ultimately failed.The documents seized from the insurgents and Soviet analyses of them shed light on a wide range of experiences in the underground: how the movement struggled to maintain discipline and morale, how it dealt with suspected informers, and how it resisted the ruthless Soviet state, laying the foundations for the continuing Ukrainian struggle against foreign domination.
Order book here.
---
Hunting Nukes: A Fifty-Year Pursuit of Atomic Bomb Builders and Mischief Makers
by Richard Phillip Lawless
(02 Jan 23)
For fifteen years, Richard Phillip Lawless served as a clandestine-services officer for the Central Intelligence Agency. His primary duty involved seeking out and exposing undeclared nuclear weapons activities within countries of the highest concern to the U.S. government. Hunting Nukes is his detailed chronicle of those experiences. Among them, Lawless reveals the successful takedown of the South Korean strategic weapons program in the mid-1970s. He describes, in detail, the Agency's operation that detected, penetrated, defined and eventually blocked that country's covert effort. Reentering U.S. Government service in the wake of 9/11, he joined the senior levels of policy-making at the Department of Defense. Lawless recounts his duties as Deputy Undersecretary of Defense for Asian and Pacific Security Affairs, particularly in the 2002-2008 talks with the rogue North Korean regime—the so-called "Six Party Talks." In those cases and others, Lawless details his role in the political and bureaucratic struggles necessary to keep the world's most terrifying weapons out of the hands of the world's least responsible and most dangerous regimes.
Order book here.
---
Agent Sonya: Moscow's Most Daring Wartime Spy
by Ben MacIntyre
(Crown, 15 Sep 20)
In 1942, in a quiet village in the leafy English Cotswolds, a thin, elegant woman lived in a small cottage with her three children and her husband, who worked as a machinist nearby. Ursula Burton was friendly but reserved, and spoke English with a slight foreign accent. By all accounts, she seemed to be living a simple, unassuming life. Her neighbors in the village knew little about her. They didn't know that she was a high-ranking Soviet intelligence officer. They didn't know that her husband was also a spy, or that she was running powerful agents across Europe. Behind the facade of her picturesque life, Burton was a dedicated Communist, a Soviet colonel, and a veteran agent, gathering the scientific secrets that would enable the Soviet Union to build the bomb. This true-life spy story is a masterpiece about the woman code-named "Sonya." Over the course of her career, she was hunted by the Chinese, the Japanese, the Nazis, MI5, MI6, and the FBI—and she evaded them all. Her story reflects the great ideological clash of the twentieth century—between Communism, Fascism, and Western democracy—and casts new light on the spy battles and shifting allegiances of our own times. With unparalleled access to Sonya's diaries and correspondence and never-before-seen information on her clandestine activities, Ben Macintyre has conjured a page-turning history of a legendary secret agent, a woman who influenced the course of the Cold War and helped plunge the world into a decades-long standoff between nuclear superpowers.
Order book here.
---
Search for stories: Matt Brazil, an AFIO member in the San Francisco Chapter and co-author of Chinese Communist Espionage, An Intelligence Primer (Naval Inst. Press, 2019) is writing a second work on Beijing's worldwide espionage and influence offensive. As part of that effort, he seeks interesting stories of encounters with China's civilian and military intelligence apparatus. If you are interested in telling your story or you know someone who would be, Matt can be reached via matthew.brazil@gmail.com or his website www.mattbrazil.net.
Search for information: Author and AFIO member Toby Harnden is researching recipients of CIA gallantry awards (DCI's OPA is assisting). Harnden is eager to speak to anyone with memories of, information about, or pointers toward Bob A. Plan and Arthur J. Porn. Plan was born in Croatia in 1920 and served with the OSS in Yugoslavia 1944-45. He became a CIA contractor, working as a career agent and translator, and was based in Greece in the 1950s and Mexico in the 1960s. He was parented by EUR Division when he came out of retirement to enter Tehran in 1980. Porn, born in 1930, was a WH case officer from 1958 who was based in Argentina, Honduras and Bolivia in the 1960s and 1970s. He was honored for an act of bravery in Bolivia in 1970. Please contact tobyharnden@gmail.com or 202-213-3775.
Search for information: Searching for information on a CIA "intelligence operation" carried out during the Clinton administration in 1997 or 1999 aimed at Iran and/or its MOIS in response to Iran's involvement in the 1996 Khobar Towers bombings. Clinton's counterterrorism chief Richard Clarke made a brief reference to this operation on p. 129 of his book Against All Enemies; George Tenet made a possible reference to this operation on p. 124 of his book At the Center of the Storm; and Bruce Riedel posted a reference to it here in his article "The Iran Primer: The Clinton Administration." He called it "Operation Sapphire" - not to be confused with Operation Sapphire aimed at Kazakhstan. Also, searching for information on a bomb found on a bridge in Manila, Philippines around November 23, 1996 when President Clinton was in the city. Contact: dpluchinsky@rocketmail.com.
Search for information: Dr John Gentry of Georgetown University seeks information on what ways, to what extent, at what agencies, and with what implications/consequences are DEI (diversity, equity, inclusion) policies damaging the IC and DOD. Request examples and assessments that link senior-level policies, and middle managers' interpretations of them, to specific organizational and personal actions and then to actual consequences in sufficient volume and detail to be able to make a coherent argument. Anonymity assured. Contact: jag411@georgetown.edu.
Search for information An AFIO member who is researching "a State Department officer who seems to have functioned as a pre-CIA intelligence officer without having joined the OSS" would welcome leads on persons or books specializing "in 'pre-CIA' 'CIA history'." Anyone with pertinent information can contact info@whittakerchambers.org.
Call For Papers: The Struggle in the Israeli Security Zone in South Lebanon, 1985-2000, Israel Affairs
In June 1985, the Israel Defense Forces (IDF) de jure completed its withdrawal from Lebanon to the Israeli borders. De facto, Israel left in its hands a strip of land, about 15 kilometers from its border, in which its ally, the South Lebanon Army (SLA), operated. This strip of land came to be known as the Israeli Security Zone. The idea was that the SLA would be almost independent, while the IDF would intervene only when necessary in the battle against Palestinian and Shiite groups and supervise the SLA. Soon, however, the IDF became more involved, building military posts within the Security Zone, reinforcing itself, and encountering new challenges. In May 2000, Israel pulled its forces back to its borders and the SLA collapsed, along with the Security Zone. The 15 years of fighting in the Security Zone were rarely mentioned within Israeli society, let alone in the academic sphere. Only in recent years has the Israeli public become aware of this period after many soldiers who served in the Security Zone began sharing their memories through books and social media. The campaign to raise awareness of the period successfully ended when in March 2021, Israel officially recognized this period as one of warfare. This special issue aims to interdisciplinarily bridge the gap in the academic discourse regarding the war in the Security Zone. The editors are interested in articles dealing with various topics concerning the 1985-2000 war in the Security Zone. 30 March 2023 deadline. For more information, including submission instructions and suggested topics, click here.
Search for French Intelligence Officer: Gary Schaut of Sudbury, Canada is in search of a French intelligence agent who was still active around 1997 in France, and who had provided information in that year to a French journalist named "William Reymond." Anyone with pertinent information can contact Schaut at gbschaut@sympatico.ca.
Search for Colleagues: Dennis Pluchinsky seeks contact with Tom Lane and Nancy Kenealy, "who worked with Cindy, Gina, and Jeff" in the mid-1990s on al-Qaeda. Pluchinsky is in contact with all three of these other colleagues and would like to establish contact with Lane and Kenealy regarding his work on a four-volume book series on anti-American terrorism overseas ("see Amazon for more details" about the books). Please contact Pluchinsky at dpluchinsky@rocketmail.com.
Call For Information: Harvard student seeks primary source documents, historical records, or points of contact regarding Freedom Company, aka Eastern Construction Company, of the Philippines
Ryan Santos, a senior at Harvard, is writing his history thesis titled "The outsourcing of freedom": Filipino operatives in the origins of the American war in Indochina, 1954-1967. The focus of the research project is on the Freedom Company of the Philippines (later became the Eastern Construction Company in 1958), a dynamic private enterprise funded by the US to send Filipino paramilitary specialists - who were successful in suppressing their own local communist insurgency in the Huks - to assist in counterinsurgency and nation-building operations in Vietnam, Laos, and Indonesia. Ryan hopes to use his research on the Freedom Company of the Philippines and the Eastern Construction Company to underscore the diversity of geopolitical agents involved in American foreign policy during the Cold War, the development of US-Philippine relations, and the origins of American involvement in Indochina. If this project is of any interest or if there are any primary source documents, historical records, or points of contact that would be helpful, please contact him at ryansantos@college.harvard.edu.
Call For Articles: AFIO Journal, The Intelligencer
For the past four years, AFIO has included in The Intelligencer a series of articles on "when intelligence made a difference." Written by scholars, intelligence practitioners, students, and others, they cover events from ancient times to the modern world and in many countries. AFIO is soliciting articles for future issues. Most articles run between 2,000 and 3,000 words, although some are longer or shorter. If you have an idea for an article that fits the theme, email senior editor Peter Oleson at peter.oleson@afio.com.
Call For Assistance: Researcher Seeks Copy of 1941 FBI Booklet
An AFIO member who is conducting research on the beginnings of industrial security programs before WWII is in search of a copy of a 55-page FBI booklet, dated December 1941, titled "Suggestions for Protection of Industrial Facilities." Digital copies or photocopies are acceptable. Please contact winseditor@afio.com with any information.
---
Faculty Opening - Adjunct Faculty, Intelligence Analysis - Krieger School of Arts and Sciences, Advanced Academic Programs, Johns Hopkins University, Online
The Advanced Academic Programs (AAP) division seeks non-tenure track adjunct faculty to teach several courses within the MS in Intelligence Analysis program. The course(s) will be taught fully online beginning in Summer 2023 and beyond. Candidates with online course development and teaching experience and those with experience teaching and engaging students from diverse backgrounds are of particular interest. Full details and online application instructions can be found here.
Faculty Opening - Teaching Intelligence Analysis - James Madison University - Harrisonburg, Virginia
The Faculty of the Intelligence Analysis (IA) Program at James Madison University (JMU) are searching for a dynamic new colleague to join us in the ongoing co-creation of an exceptional educational experience to prepare the next generation of analysts. Our program is in its 16th year, and our graduates regularly secure positions as analysts in the public and private sectors, including the Intelligence Community, military and law enforcement organizations, defense contractors, and major consulting firms. Our vision is a versatile, multidisciplinary undergraduate education that simultaneously emphasizes methodology, technology, and communication, with a specialization in intelligence analysis. We especially seek a new colleague who can strengthen our longstanding distinctive focus on developing good reasoning and/or our more recent focus on research design and analytic production.

We would welcome a potential new colleague from any academic discipline (to include the humanities, social sciences, and natural sciences) and/or any professional background (to include former intelligence, military, homeland security, law enforcement, and other security and analytic professionals) that enables them to speak with credibility about the process of doing analysis. The desire to engage both traditional academics and professional analysts is extremely important to us. We also value both teaching excellence as well as one-on-one professional mentoring. We especially seek candidates who are able to "bridge the gap" and to engage students whose struggles are different from their own, and who can help them flourish in their future personal and professional lives. The position requires either a Ph.D. in a relevant academic field by hiring date (for a tenure-track appointment) or a minimum of a Bachelor's Degree (Master's Preferred) with substantial, demonstrated experience as an analyst (for appointment on a Renewable Term Contract). Our normal teaching load is three courses per semester.

Application materials should include 1) a detailed cover letter that tells the story of how the candidate's expertise and experience fit our aspirations, values, and teaching needs, 2) curriculum vitae/resume, 3) a "statement of inclusive excellence" that highlights (amongst other things) how the applicant has successfully helped colleagues from different backgrounds and perspectives to flourish in their work, and 4) contact information for at least three references.

The search will remain open until the position is filled. Salary commensurate with experience. Questions can be directed to the Chair of the search committee, Dr. Noel Hendrickson, at hendrinx@jmu.edu. Employment is contingent upon the successful completion of a criminal background check.
Additional details and further online application instructions can be found here.

Intelligence Practice Lead - SOS International, Washington, D.C.
The Intelligence Practice Lead, Americas, alongside the Consulting and Solutions Practice Director, Americas, is responsible for developing the Intelligence business within the regional security consulting team. The Intelligence Practice Lead will oversee the development, positioning, sales and the effective coordination and delivery of all intelligence consulting and solutions, including Intelligence Managed Services, in the US and Canada region. In this role the individual will oversee the provision of support to International SOS's US and Canada regional distribution channels to drive customer satisfaction and profitable growth across relevant business lines, in the technical domain of Intelligence. The individual will help to translate International SOS's Security value proposition into clear priorities and actions, in support of the business lines' commercial road maps. In addition, the role will be responsible for: driving day-to-day delivery of Intelligence consulting deliverables (including capability assessment, planning, training etc); establishing a cadre of analyst external consultants; educating key internal stakeholders and clients; leading/contributing to the expansion of intelligence methodologies and deliverables; along with their cadre of external consultants.
Additional information and application here.

Supervisory Criminal Investigator (Special Agent-In-Charge) - U.S. Army CID, Nationwide
Serves as the Criminal Investigation Division (CID) Field Office Special Agent-In-Charge (SAC) and is the principle law enforcement expert and advisor responsible for all investigations and operations conducted by CID offices within their area of responsibility (AOR). Directly supervises multiple Supervisory Criminal Investigators, full-performance level GS-13 and GS-14 criminal investigators, and support personnel in co-located and satellite offices.
Additional information and application here.

Retired Federal Government Employees Wanted - National Security Agency - Fort Meade, Maryland
The National Security Agency (NSA) may occasionally need skilled civilian retirees to augment the existing work force on high priority projects or programs. In order to fill these temporary positions quickly, we need to know who may be interested and available to return to work with us on a short notice basis as well as their skills. Retirees provide expertise and corporate knowledge to temporarily support mission requirements, manpower shortfalls, and/or mentor the next generation of Agency employees. Salary Range: $86,335 - $170,800.
Additional information and application here.

Assistant/Associate Professor of Intelligence Studies (Global Security and Intelligence Studies) - Embry-Riddle Aeronautical University - Prescott, Arizona
Embry-Riddle Aeronautical University's Prescott, Arizona campus is accepting applications for a tenure-track assistant or associate-level professor of intelligence studies to teach intelligence courses to students in the Global Security and Intelligence program. The successful candidate will teach students about the intelligence community, strategic intelligence, the intelligence cycle and intelligence analysis, writing, and briefing. Prior experience working in the intelligence community is strongly preferred. We are interested in candidates with teaching acumen in intelligence analysis and writing using structured analytical techniques.
Additional information and application here.

Teaching Associate - Intelligence and National Security Studies - Coastal Carolina University, South Carolina
The Department of Intelligence and Security Studies ( ISS ) at Coastal Carolina University is accepting applications for a pool of Teaching Associates (part-time adjunct faculty) to teach introductory and undergraduate elective course offerings for the program beginning in August 2022. While the ad is open to any specialization within the field of study, courses in the areas of homeland security, law enforcement intelligence, counter-narcotics, and cybersecurity are of particular interest. Course offerings can be in a face-to-face or synchronous online modality. To be considered, candidates must have a masters or doctoral degree in a relevant subject area. Prior professional experience in the profession, as well as prior teaching experience are preferred.
Additional information and application here.

Assistant Professor of Intelligence and National Security Studies - University of Texas, El Paso
The Department of Criminal Justice is seeking to fill one full-time tenure-track position beginning Fall 2023 at the Assistant Professor level. Responsibilities include conducting and publishing scholarly research, seeking extramural funding, teaching face-to-face and online courses, and service to the department, university, and profession. Applicants must have a Ph.D. in a closely related field in Intelligence and/or Security Studies from an accredited university (e.g., criminal justice, political science, public policy, security studies). ABD applicants will be considered if doctorate will be in hand by Fall 2023. Active research agenda and published scholarly journal articles are required to apply. Applicants with only a J.D., Psy.D., or Ed.D. will not be considered. All research/teaching areas of intelligence/national security studies will be considered, but preference will be given to candidates who have demonstrated teaching and/or research areas in at least one of these areas: Homeland Security, Intelligence Analysis, or Terrorism/Counter-Terrorism.

Additional information and application here.
---
Jeanne Zimmer — Decorated Former NSA Senior Executive

Jeanne Y. Zimmer, 77, of Luray, Virginia and a 30-year resident of Maryland, passed away August 24 following a four-year struggle with pancreatic cancer. Jeanne's first 20 years were spent in Greensboro, North Carolina where she graduated from University of North Carolina, Greensboro. She went directly from university to a life-long career with the National Security Agency, serving in many capacities from Research Analyst to Senior Executive. After retiring in 1999 she returned, following the September 11 terrorist attack, to provide vital support to the anti-terrorist mission. She completed her critical service to the nation as a member of the NSA Advisory Board providing direct support to the Agency Director. She was awarded the Department of Defense Distinguished Civilian Service Award in recognition of her service. Jeanne was a former member of the Phoenix Society.
Richard Arnold — Career NSA Officer

Richard C. Arnold, 82, of Lewes, Delaware passed away Thursday, Jan. 26, 2023, at Delaware Hospice Center in Milford. Born Dec. in Brooklyn, N.Y., he joined the U.S. Air Force in 1960. During Richard's active duty, he was trained as a communications specialist and was stationed in the Azores and in Texas. When his service was complete, his career with the National Security Agency began. He was a communications officer, serving overseas in England 1966-72. Richard worked various assignments for the NSA, and the Security and Inspection division of the COMSEC organization. He traveled across the U.S. conducting security inspections for the Department of Defense contractors and civil agencies. During this time, Richard was also a chief warrant officer with the U.S. Army Reserve in the Special Security Services Section of the 342nd Army Security Agency in Fort Meade, Md.
Joe Crowling — Career CIA Officer

Joseph Vincent Crowling, 87, born in Norfolk, VA, attended Norview High School and VPI in Blacksburg, VA, where he graduated in 1958 with a degree in Electrical Engineering. He spent a long, rewarding career with the Central Intelligence Agency, traveling extensively around the world and serving several overseas tours of duty. Joe also served in the US Army reserves where he retired as a Lt. Colonel. Following his service with the CIA, Joe worked many more years for defense contractors in Northern Virginia.
---
08 Feb 23 (Wednesday), 1800 (PT) - Simi Valley, CA - AFIO Los Angeles Chapter hosts event in conjunction with Reagan Library presentation by former CIA Director Mike Pompeo. In conjunction with the Reagan Presidential Library and Center for Public Affairs, the LA Chapter will be conducting their annual chapter general business meeting. Former CIA Director Mike Pompeo will be the guest speaker with a presentation set to start at 6 PM. Following the presentation we will meet for dinner at the Wood Ranch restaurant and conduct our annual general business meeting along with the election for our chapter officers. This is a two step reservation process. Please follow the directions below. We look forward to your attendance and participation. Happy New Year!
Mike Pompeo is an American politician, diplomat, and businessman who served under President Donald Trump as director of the Central Intelligence Agency from 2017 to 2018 and as the 70th United States Secretary of State from 2018 to 2021. He is the first person to have held both of those positions.
TO ATTEND Sec. Mike Pompeo 6 PM PST Presentation - Step 1: Reserve for Sec. Pompeo's presentation: Onstage at the Reagan Library with Secretary of State Mike Pompeo - An in-person event
TO ATTEND POST-EVENT DINNER: Step 2: Dinner Reservation Wood Ranch restaurant 7:30 PM: email AFIO_LA@Yahoo.com.
If you would like to only attend the dinner portion you may do so. Cost is $30 per person meal & beverage included. Questions to Vince Autiero, Chapter President, at AFIO_LA@yahoo.com.
11 Feb 23 (Saturday), 1130 (ET) - Indialantic FL - The AFIO Florida Satellite Chapter hosts Mr. Jamie Draper, Museum Director, Air Force Space and Missile Museum, Cape Canaveral Space Force Station, discussing the Museum's History and Future. The event will be held at the Doubletree Hotel, Rt A1A, Indialantic, Florida. Mr. Draper's presentation will follow a sit-down lunch. The cost is $35.00 per person. Questions or Reservations to Larry Sanford, Chapter President, at afiofloridasatellitechapter@gmail.com.
18 Feb 23 (Saturday), 1400 (ET) - Kennebunk, ME - AFIO Maine hosts former CIA Analyst John Gentry on The New Politicization of the US Intelligence Community. Political activism, radically new for the American Intelligence Community (IC), has surprised observers of U.S. intelligence. But, the still incomplete story has significant political and bureaucratic ramifications for the roles and usefulness of US intelligence. This activism amounts to a new form of the "politicization" of intelligence by some officers to influence policy decisions and this article offers a theory of the origins of the cultural changes within parts of the IC that have created this politicization. The meeting is open to the public and will begin at 2:00 p.m. at the Program Center of the Brick Store Museum, 4 Dane Street, Kennebunk, Maine 04043. A Question and Answer period will follow the presentation. No reservations are required.

See the AFIO Calendar of Events for scheduling further in the future.
---
08 Feb, 1200-1300 (ET) - Online - Qatar and the Changing Position of Persian Gulf States in the Global Order - Johns Hopkins
Join host Michael Ard for a curated conversation with Kristian Coates Ulrichsen as they discuss "Qatar and the Changing Position of Persian Gulf States in the Global Order." Kristian Coates Ulrichsen, Ph.D., is a fellow for the Middle East at the Baker Institute. His research examines the changing position of Persian Gulf states in the global order, as well as the emergence of longer-term, nonmilitary challenges to regional security. Previously, he worked as senior Gulf analyst at the Gulf Center for Strategic Studies and as co-director of the Kuwait Program on Development, Governance and Globalization in the Gulf States at the London School of Economics. Coates Ulrichsen has published extensively on the Gulf. His books include "The Gulf States in International Political Economy" (Palgrave Macmillan, 2015), "The United Arab Emirates: Power, Politics, and Policymaking" (Routledge, 2016), and "Qatar and the Gulf Crisis" (Oxford University Press, 2020). Coates Ulrichsen's articles have appeared in numerous academic journals, including Global Policy and the Journal of Arabian Studies, and he consults regularly on Gulf issues for government and private sector agencies around the world. Coates Ulrichsen holds a doctorate in history from the University of Cambridge. (Full details here.)
Wednesday, 8 February 2023, 1830 (ET) – Washington, DC – Spies Who Changed History with Nigel West – In Person International Spy Museum Program
He tracked down the elusive World War II double agent GARBO in Venezuela. He identified and interviewed German Intelligence chief Admiral Canaris' mistress. He was responsible for the exposure in the early 1980s of British military officer Leo Long and retired diplomat Edward Scott as Soviet spies. And now he has identified the fourteen spies he believes made the greatest impact on the 20th century. Join International Spy Museum Historian and Curator Dr. Andrew Hammond live in conversation with renowned intelligence historian Nigel West. They will discuss how West used newly declassified files and his own comprehensive knowledge to choose the Spies Who Changed History: The Greatest Spies and Agents of the 20th Century. His criteria for selection is the degree to which each can now be seen to have had a very definite influence on a specific course of events, either directly, by passing vital classified material, or indirectly, by organizing or managing a group of spies. Program is free of charge but requires advanced registration. More about event here.
Thursday, 9-16 February 2023, All Day – Washington, DC – Member Appreciation Days – In Person International Spy Museum Program
For our 2023 Member Appreciation Days only, our members enjoy an additional one-time-use guest pass (redeemable between February 9 and 16), an exclusive membership gift (while supplies last), 25% off their purchases at the SPY Museum Store, entrance to our member raffle to win an exclusive SPY swag gift bag, access to our Member Scavenger Hunt: Valentine's Day Edition (for both kids and adults), and photobooth props to take a fun family photo in front of our famous Bond car! As part of these days, we will host a Members-Only Event on Saturday, February 11th. You can join SPY as a member online or by calling 202.654.2840. If you are a current member and have questions about Member Appreciation Days, please email membership@spymuseum.org. More about event here.
10 Feb, 1100-1230 (ET) - In-person - OSINT Past and Future Seminar - National Intelligence University
Featuring Deputy Chief of Staff for Intelligence Lt. General Laura Potter, G-2, Army. IC leaders and OSINT experts will discuss organizational transformation. Panelists include NIU Associate Vice President for Research Andrew Borene and OSINT Foundation Founder and Former Assistant Deputy DNI for Open Source Eliot Jardines. ICC-B Auditorium. First come, first seated. Must be an IC-badge holder.
Saturday, 11 February 2023, 1000 (ET) – Washington, DC – Members-Only Event: How to Read a Secret Document with Dr. Mark Stout – In Person International Spy Museum Program
During Member Appreciation Days, members are invited to an exclusive talk with Dr. Mark Stout, former historian of the International Spy Museum and former US intelligence officer, followed by coffee and pastries and an opportunity to chat with Dr. Stout and other members of the Spy Museum team. When you see the phrase "top secret document" in the news, or "classified information" in a history book, do you really know what it means? Join Dr. Stout to uncover how secret documents are written and how to decode them: from the critical role of fonts and codewords, to the important terminology used by intelligence insiders. (Don't worry – no current confidential documents will be shared! But we will take a look at a few historical examples from the Spy Museum's collection.) This event is free of charge and open exclusively to Spy Museum members. You can join SPY as a member online or by calling 202.654.2840. If you are a current member and have not received the link to sign up for this event, please email membership@spymuseum.org to register. More about event here.
16 Feb 23, 1130-1400 (ET) - In-person - Luncheon featuring fireside chat with former DCIA Gina Haspel and Scott White, Chair of the CIRA Board - Central Intelligence Retirees Association
This is the first in-person CIRA luncheon of 2023 and it will be held in Ashburn, VA. Fireside chat will cover a wide range of topics. Luncheon begins at 1130 hours with a cash bar reception followed by a plated meal and the fireside chat. Lunch is $30 per person and includes salad, entree (chicken, fish, or vegetarian), sides, dessert, and beverages. Registration must be received no later than Friday, 10 February. (For more details, access the CIRA website here or email events@cira.org, providing your current member details or number to receive response.)
Saturday, 18 February 2023, 1400-1600 (ET) – Washington, DC – Book Signing Event with James Ponti – In Store Book Signing at the International Spy Museum
New York Times bestselling City Spies series author and Edgar Award winner James Ponti will be in the Spy Store for a signing of his new book.  In this fourth installment of the series, City Spies: City of the Dead follows the young group of spies as they go codebreaking in Cairo in another international adventure perfect for fans of Spy School and Mrs. Smith's Spy School for Girls. Codename Kathmandu, better known as Kat, loves logic and order, has a favorite eight-digit number, and can spot a pattern from a mile away. So, when a series of cyberattacks hits key locations in London while the spies are testing security for the British Museum, it's clear that Kat's skill for finding reason in what seems like randomness makes her the perfect candidate to lead the job.  More about event here.
22 Feb, 1300-1500 (ET) - Virtual - Winter Cryptologic Program featuring Patrick Weadon discussing his book Night Raid on Truk: Bill Martin, Joe Doyle, VT-10, and the First US Navy Carrier Raid (published Oct 2022) - National Cryptological Foundation
In addition to updates about the Foundation and the National Cryptologic Museum (NCM), the program will feature a special presentation by author and former NCM curator Patrick Weadon, curator for the National Security Agency's (NSA) National Cryptologic Museum from January 2005 to September 2020. Prior to his appointment as chief of the Museum, Mr. Weadon spent 20 years at the NSA where he served in such diverse positions as Special Agent, Intelligence Research Analyst, and Public Affairs Officer. He also served on active duty with the U.S. Navy in the days and months following September 11th, 2001. Before coming to the Agency, he interned during the Carter Administration at the President's Council on Environmental Quality and worked on Capital Hill for Legislate Inc., a division of the Washington Post Company. Mr. Weadon holds a B.A. in Politics from the Catholic University of America, an M.A. in Legal and Ethical studies from the University of Baltimore, and an MA in history from American University. Mr. Weadon also served as an adjunct professor in the Department of History for Anne Arundel Community College from 2009 until 2013, and in 2003, he was inducted into the nationally recognized history honor society, Phi Alpha Theta. During his tenure as curator, Mr. Weadon was prominently featured in the New York Times, Baltimore Sun, and a wide range of other diverse print and broadcast media outlets to include National Public Radio, the History and Discovery Channels and the Tokyo Broadcast System. In addition, he is the two-time winner of the George Jelen Literature Achievement Award for excellence in matters dealing with OPSEC (Operations Security), and has written for The New York Times, The Washington Post, The Baltimore Sun, and The Annapolis Capitol. Mr. Weadon is a native of Washington D.C and currently resides with his wife Catherine and four children in Severna Park, Maryland. He is an avid sports fan having played both ice hockey and lacrosse during his college years and served for many years as as coach for both sports on the youth level for the Severna Park Green Hornets and Navy Youth Hockey program. Program is free, but registration is required. (Full details here.)
Wednesday, 22 February 2023, 1830 (ET) - Washington, DC - THE SOUND: Mystery of Havana Syndrome - In-Person event at International Spy Museum
In December 2016, a US official in Havana went to the embassy medical centre to report a debilitating and confounding illness. The symptoms included headaches; nausea; hearing loss; problems with memory and vision. And its onset was characterized by hearing… something. A buzzing, hissing, grinding…sound. Soon, a second official came down with the same symptoms. Then a third. Then a fourth. By the time the story went public in summer 2017, dozens of US diplomats, as well as some Canadians, had come down with what was becoming known as "Havana Syndrome." In recent years, The US agencies have failed to agree even on the basic premises. State department said it's a "sonic device," then rolled that back. The CIA have hinted microwave radiation might be involved. The FBI said there was no "there" there. Now they seem to be rolling that back as well.A new investigative podcast series — THE SOUND: Mystery of Havana Syndrome—from Project Brazen and PRX, peels back the layers of one of the most bizarre mysteries of the modern age. Join International Spy Museum Historian and Curator Dr. Andrew Hammond for a live panel with Nicky Woolf, investigative journalist and host of THE SOUND; Marc Polymeropoulos, the CIA officer who suffered debilitating symptoms in Moscow; and Mark Zaid, the American attorney who says new victims are coming forward all the time. They'll explore the wild and wide variety of theories that have been put forward. Could it be caused by noisy crickets? Or mosquito spray? A mass delusion? Or a foreign attack? After their conversation, you can ask Nicky, Marc and Mark for their insight into other aspects of the mystery they have come to know and understand so well. Reception to follow. 
More about the podcast and event here.
Thursday, 23 February 2023, 1200 (ET) – Washington, DC – Virtual Spy Chat with Chris Costa ft. Special Guest: Dexter Ingram – Virtual International Spy Museum Program
Join us for an online discussion of the latest intelligence, national security, and terrorism issues in the news. Spy Museum Executive Director Chris Costa, a former intelligence officer of 34 years, will be joined by Dexter Ingram, Senior Advisor, US Department of State. Ingram is a counterterrorism and counter weapons of mass destruction strategist with over 25 years of experience. He has served as an Advisor to the Special Presidential Envoy for the Global Coalition to Defeat ISIS; Senior Counterterrorism Advisor to INTERPOL in Lyon, France; Senior Political Advisor in Helmand, Afghanistan; Deputy Director of the State Department's Preventing WMD Terrorism team; and as a senior liaison to the FBI and DHS. Ingram led many US interagency delegations to Asia and Africa focusing on nuclear proliferation deterrence. In 2010, Ingram became the first US recipient of the International Counterterrorism Fellowship at National Defense University. He has focused extensively on how information-sharing through law enforcement channels ensure Americans' safety. Ingram began his career as a Naval Flight Officer, fueling his dedication to public service. Ingram serves on the Spy Museum's Advisory Board, and he is actively involved in educational initiatives that empower underserved public schools. This program is generously supported by Spy Museum Board Member Katherine Wood. Program is free of charge but requires advanced registration. More about event here.
Thursday, 23 February 2023, 1400-1500 (ET) – Washington, DC – SPY with Me: Memory Loss Program – Virtual International Spy Museum Program
SPY with Me is an interactive virtual program for individuals living with dementia and their care partners. Join SPY as we use music and artifacts to explore some of our favorite spy stories. Programs last one hour and are held virtually through Zoom. Every month the same program is offered on two different dates. To register, please email Shana Oltmans at soltmans@spymuseum.org. Free but space is limited. Register below.  More about event here.
Monday, 27 February 2023, 1830-2100 (ET) – Washington, DC – Lock Picking 101 – In Person International Spy Museum Program Located at Tolson at The Mayflower Hotel (1127 Connecticut Avenue, NW, Washington DC 20036)
We may be using fingerprints to open our phones these days, but before biometrics, spies had only one way into a secure treasure house of information: lock picking. Surreptitious entry gets an operative in and out, no questions asked. In this workshop, led by District Locksport, you'll find out how locks work and how to pick them, you'll try your hand at getting out of zip-ties and handcuffs, and you'll also discover the truth about field expedient lock picking tools – in other words, just how handy a bobby pin can be. Participants will work in small groups getting hands-on practice with lock picking experts, and once you've gained some skill, you'll compete against other pickers on timed challenges to open locked cases. The workshop will be held at Tolson at The Mayflower Hotel, a hotel that was the scene of many famous spy stories.  The restaurant is named for the FBI's longtime head J. Edgar Hoover who dined at The Mayflower daily and Tolson is a nod to his protégé and lifelong confidant. A "Pick Your Poison" drink menu is featured for us this evening. A few drinks really help your lockpicking skills activate. Food and drink will be available for purchase throughout the event. Tickets: $40; Members: $30. Museum admission is included in your ticket. All attendees must have a ticket. More about event here.
Tuesday, 28 February 2023, 1400-1500 (ET) – Washington, DC – SPY with Me: Memory Loss Program – Virtual International Spy Museum Program
SPY with Me is an interactive virtual program for individuals living with dementia and their care partners. Join SPY as we use music and artifacts to explore some of our favorite spy stories. Programs last one hour and are held virtually through Zoom. Every month the same program is offered on two different dates. To register, please email Shana Oltmans at soltmans@spymuseum.org. Free but space is limited. More about event here.
19 - 28 Mar 23 - Washington DC to Europe and back - Gary Powers' 10-Day Cold War Espionage Tour
Join author and historian Gary Powers Jr. on this unforgettable 10-day tour of Cold War and Espionage related sites throughout Germany and the Czech Republic

Day 1: Departure from the USA; Day 2: Arrival Berlin; Day 3: Berlin - Potsdam - Berlin; Day 4: Berlin; Day 5: Berlin – Leipzig – Dresden; Day 6: Dresden – Prague – Pilsen; Day 7: Pilsen – Míšov – Pilsen; Day 8: Pilsen – Rozvadov – Nuremberg – Stuttgart; Day 9: Stuttgart – Sinsheim – Speyer – Frankfurt; Day 10: Departure for the USA.

Included Visits: Berlin Wall Memorial • Checkpoint Charlie Museum • German Spy Museum • Military History Museum Gatow • Glienicke Bridge • Hohenschönhausen Memorial • Berlin Stasi Museum • Allied Museum on Clay Allee • Museum in Der Runde Ecke • Leipzig Forum of Contemporary History Museum • Dresden's Military History Museum • Bautzner Strasse Dresden Memorial • KGB Museum • Prague Museum of Communism • Vitkov Hill Nuclear Bunker • Pilsner Urquell Brewery • Atom Museum • Iron Curtain Museum • Nuremberg Trials Memorial • Stuttgart Cold War Bunker • Sinsheim Technik Museum • Speyer Museum of Technology.

Tour Name: Gary Powers' Cold War Espionage Tour - view tour; Group Name: Garypowers.Com Tours; Departure City: Washington, DC; Tour Departure Date: March 19, 2023; Tour Return Date: 28 Mar 23.

Tour Price: $3,950.00 (deduct $950 for land only tour) per person, assumes 2-person registration.

For full description of the activities and accommodations on each of those dates and locations, explore full information about the tour here or Call 1.800.323.4466.

To enroll now for this 2023 once in a lifetime tour, do so here.

ALSO See: "Enemy Territory: The Story of American CIA U-2 Pilot Francis Gary Powers" - A Graphic Novel by Francis Gary Powers Jr. and Walter Pfenninger.
---
---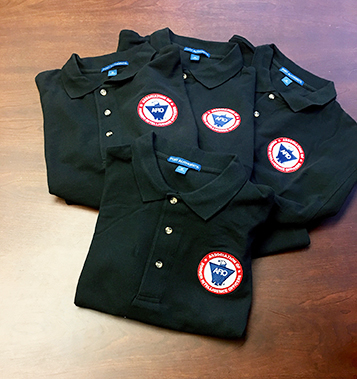 Now available: Black short-sleeved polo shirts with Embroidered AFIO logo
Show your support for AFIO with our new Black Short-sleeve Polo Shirts. Shirts are shrink and wrinkle resistant of fine cotton with a soft, "well-worn, comfy" yet substantial feel. They feature a detailed embroidered AFIO seal. Get a shirt for yourself and consider as gifts for colleagues, family, and friends. Only $50 each including shipping.
Sizes for (M) men, only; Small, Medium, Large, XL, XXL, and XXXL. $50 per shirt.
You may pay by check or credit card. Complete your order online here or mail an order along with payment to: AFIO, 7600 Leesburg Pike, Ste 470 East, Falls Church, VA 22043-2004. Phone orders at 703-790-0320. Questions? Contact Annette at: annettej@afio.com.
---

PopSocket for cellphones or tablets
Show your support to AFIO while enjoying the convenience offered by our AFIO Logo PopSocket. The PopSocket is most commonly used as a stand and as a grip for your mobile phone or tablet; handy for taking selfies, watching videos, and for texting. The PopSocket looks like a small button or sticker which, when closed, sticks flat to your mobile device. However, its accordion-like design enables it to pop open for use. The benefits of using a PopSocket make it a must-have accessory for your mobile phone or tablet. It also aids in keeping your phone from slipping off your hand during use, falling, or breaking.
Price: $15. Order this and other store items online here.
---


Caps - Dark Navy with Navy AFIO Logo
An authentic silhouette with the comfort of an unstructured, adjustable fit. Fabric: 100% cotton. Unstructured. Fabric strap closure with adjustable D-clip. Price: $30. Order this and other store items online here.
---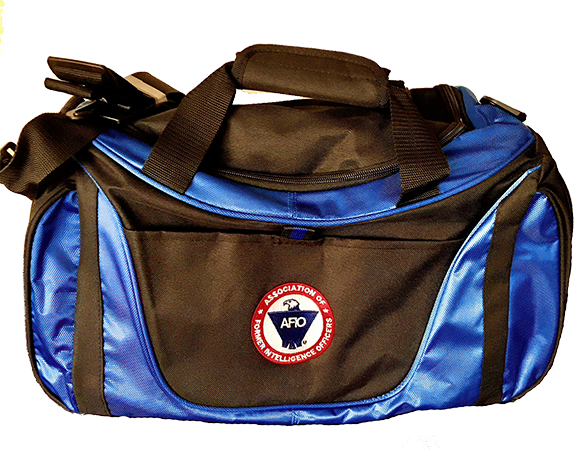 Duffel Bags - Royal Blue and Black with Full Color AFIO Logo This duffel has it all when it comes to value, style and organization.
600 denier polyester canvas with polyester double contrast; D-shaped zippered entry for easy access. Front pocket with hook and loop closure. End mesh pocket Easy-access end pockets. Four durable, protective feet and built-in bottom board for added strength. Web handles with padded grip. Detachable, adjustable shoulder strap.
Dimensions: 11"h x 19.75"w x 9.75"d; Approx. 2,118 cubic inches
Price: $50. Order this and other store items online here.
---
AFIO Mug with color glazed seal.

Made in the U.S.A., dishwasher-safe.
$35 includes shipping.

Sip your morning joe in style or use it to stash pens, cards, paperclips, or candy.
Order this and other store items online here.

---
---
Guide to the Study of Intelligence...and...When Intelligence Made a Difference
"AFIO's Guide to the Study of Intelligence" has sold out in hard-copy.
It is available in digital form in its entirety on the AFIO website here.

Also available on the website here are the individual articles of AFIO's
history project "When Intelligence Made a Difference" that have been
published to date in The Intelligencer journal. More articles will be appear in future editions.
---
Address Technical Issues Or Unsubscribe
Some features of the email version of the WIN do not work for readers who have chosen the Plaintext Edition, some users of AOL, and readers who access their email using web mail. You may request to change from Plaintext to HTML format here afio@afio.com. For the best reading experience, the latest web edition can be found here: https://www.afio.com/pages/currentwin.htm
To unsubscribe from the WIN email list, please click the "UNSUBSCRIBE" link at the bottom of the email. If you did not subscribe to the WIN and are not a member, you received this product from a third party in violation of AFIO policy. Please forward to afio@afio.com the entire message that you received and we will remove the sender from our membership and distribution lists.
---
Disclaimer and Legal Protection
Weekly Intelligence Notes (WINs) are a carefully selected collection of timely open source reports and announcements and other media focused on intelligence and related national security matters that is produced for non-profit educational use by AFIO members and WIN subscribers. WINs are protected by copyright and intellectual property laws. They may not be reproduced or re-sent without specific permission from the Producer. Opinions expressed in the materials contained in the WINs are solely those of the content creators listed with each item. Notices in the WINs about non-AFIO events do not constitute endorsement or recommendation by AFIO.

(c) 1998 thru 2022


---

AFIO Members Support the AFIO Mission - sponsor new members! CHECK THE AFIO WEBSITE at www.afio.com for back issues of the WINs, information about AFIO, conference agenda and registrations materials, and membership applications and much more! .

AFIO | 7600 Leesburg Pike, Suite 470 East, Falls Church, VA 22043-2004 | (703) 790-0320 (phone) | (703) 991-1278 (fax) | afio@afio.com
---
About AFIO | Membership Renewal | Change of Address | Upcoming Events | Chapter Locations | Corporate/Institutional Memberships | Careers in Intelligence Booklet | Guide to the Study of Intelligence | Intelligencer Journal | Weekly Intelligence Notes | Make A Donation | AFIO Store | Member-Only Section | Code of Ethics | Home Page
RETURN TO TOP
---