---
NSA partners with South Korea on DPRK threat - Intelligence Community News, 13 Feb 23
On February 9, the National Security Agency (NSA) partnered with U.S. and South Korean government agencies to release a joint Cybersecurity Advisory about the Democratic People's Republic of Korea (DPRK) ransomware threat. The "#StopRansomware: Ransomware Attacks on Critical Infrastructure Fund DPRK Malicious Cyber Activities" advisory shares recently observed tactics, techniques, and procedures (TTPs) used by DPRK cyber actors in ransomware attacks against the U.S. and South Korean healthcare systems, as well as other critical infrastructure. The report also includes mitigations to help organizations protect against the ransomware threat. The Cybersecurity and Infrastructure Security Agency (CISA), the Federal Bureau of Investigations (FBI), the U.S. Department of Health and Human Services (HHS), and the Republic of Korea's National Intelligence Service (NIS) and Defense Security Agency (DSA) joined the NSA in releasing this new advisory. The report is part of the #StopRansomware effort to counter this ongoing threat and updates the joint CISA, FBI, and U.S. Department of Treasury Cybersecurity Advisory released in July, "North Korean State-Sponsored Cyber Actors Use Maui Ransomware to Target the Healthcare and Public Health Sector." (Full article here.)
Australia uncovers Iran spying operation against protester - Deutsche Welle, 13 Feb 23
Canberra says the target was a dual Iranian-Australian citizen who had joined anti-Iran government protests in Australia. The home affairs minister wants to do more to tackle foreign interference. Australia has discovered an Iranian surveillance operation targeting a dual Iranian-Australian citizen who had joined protests in Australia following the death of Jina Mahsa Amini, Home Affairs Minister Clare O'Neil said on Tuesday. The allegations of spying by Iran comes amid a crackdown on anti-government protests across Iran that have shaken the Islamic Republic in a way comparable to the revolution that brought the regime to power 44 years ago. "It is perfectly legal for anyone in Australia to criticize a foreign regime, as tens of thousands of people across the country have been doing in response to events in Iran," O'Neil said in a speech to the Australian National University's (ANU) national security college. (Full article here.)
Germany reports rise in Iranian spying since revolt against regime - Jerusalem Post, 12 Feb 23
The German government announced on Friday that Iran's regime intensified its spying on exiled Iranians living in Germany since the protest movement started against Tehran's clerical rulers in mid-September. A central part of Iranian intelligence operations target organizations and people involved in "pro-Jewish and pro-Israeli goals," noted the German government. According to a parliamentary information request from the far left-wing Left Party (Die Linke), the federal government said that there have been "increasing indications of possible spying on opposition events and individuals" after the regime's reported murder of the 22-year-old Iranian-Kurdish woman Mahsa Amini. (Full article here.)
Chinese High-Altitude Balloon Recovery - FBI, 09 Feb 23
In a news briefing on Thursday, senior FBI officials detailed the Bureau's role as the lead governing agency for the forensic examination of the Chinese high-altitude balloon identified and shot down February 5 by the U.S. military off the coast of South Carolina. The Operational Technology Division and the Laboratory Division are working closely with subject matter experts from the Department of Defense—including the Naval Criminal Investigative Service—and other government agencies. Additionally, personnel from the FBI's Washington, Columbia, Charlotte, and Norfolk field offices have deployed personnel, including ERT- and USERT-trained agents, to assist with the logistics of the recovery and analysis of the debris. Michael Paul, assistant director of the Operational and Technology Division (OTD), and Eric Pokorak, assistant director of the Laboratory Division, said it is too early in the investigation to determine the intent and capabilities of the balloon. Pokorak said much of the evidence remains underwater and that the FBI is coordinating further searches with the U.S. Navy and Coast Guard. Dive teams from the FBI and U.S. Navy are working together. (Full article here.)
Taiwan reveals Chinese military balloons fly 'very frequently' into its airspace - Financial Times, 12 Feb 23
Taiwan has observed dozens of Chinese military balloon flights in its airspace in recent years, far more than previously known, adding to concerns that Beijing could be preparing for an attack on the country. "They come very frequently, the last one just a few weeks ago," said a senior Taiwanese official. Another person briefed on the matter said such incursions were happening on average once a month. Previously, Taiwan's defence ministry had only confirmed one incident in February last year, in which multiple Chinese balloons in four batches loitered over the north of the country. Other countries in the region, including Japan and the Philippines, have observed balloon incursions into their airspace, but their governments have given little detail. The revelations of the frequent flights over Taiwan provide new insight into China's extensive military balloon programme, which has drawn global attention after the US shot down a suspected Chinese spy balloon earlier this month off the coast of South Carolina. (Full article here.)
NGA Director Eyes 'Human-Machine' Team to Meet Data Deluge - Meritalk, 08 Feb 23
The director of the National Geospatial-Intelligence Agency (NGA) said today that the agency is facing challenges when it comes to overload in data – a situation that he described as only the "tip of the iceberg" – and suggested that's where artificial intelligence needs to come into play as a solution. "We're having an exponential rise in sensors," Frank Whitworth said at Esri's Feb. 8 Federal GIS Conference in Washington, D.C. "But we're not going to have an exponential rise in trained eyes and people" to generate value from the resulting increase in data volume, he said. "[We have to] have some sort of a human-machine team," the NGA director said, noting the possibility of leveraging computer vision, artificial intelligence, and machine learning. "We're going to have to allow our limited resources and people … to have a way to match this meteoric rise in sensors and data." (Full article here.)
A Secret, Shady Russian Satellite Just Broke Apart in Earth's Orbit - Popular Mechanics, 10 Feb 23
We don't know a lot about the secret Russian satellite Kosmos 2499. But we do know that it just broke apart about 745 miles above Earth, posing a messy mix of debris in a well-traveled orbit. Ever since launching nearly a decade ago, Kosmos 2499 has proven to be mysterious. Even the fate of the secret satellite's demise—initially deemed likely from a small explosion on the satellite, potentially due to some sort of failure—is a bit murky. But now it's in 85 different pieces, thanks to info via Twitter from the 18th Space Defense Squadron, and what was once a mysterious satellite is now mixing plenty of debris in a well-traveled orbit for many other satellites. Russia created a shroud of secrecy when it tried to hide a satellite launch in December 2013. Then came Kosmos 2499, which launched—again, in secret—in May 2014, and closely tracked its rocket stage while transmitting telemetry data to Earth in Morse code, Business Insider reports. (Full article here.)
Russian Assassinations a Growing Worry as War Nears Second Year: Sources - Vice, 09 Feb 23
U.S. and Ukrainian intelligence sources say Putin could call for more assassinations and asymmetric attacks on the West as war drags on. Since the outset of the war in Ukraine last February, a growing list of mysterious deaths of Vladimir Putin's critics and Kremlin-linked foreign operations have come to light. And as the battlefield losses mount for Russian forces, there's no question Putin is increasingly leaning on his security and intelligence services to support the war effort. The Russian government and its foreign assassins have been linked to a brazen string of global killings in recent years, especially in Europe. U.S. and Ukrainian government sources say the Kremlin is out to settle scores, especially with dissidents and defectors. Those same sources agreed Russia could someday target some of the many foreign fighters who joined the Ukrainian war effort as reprisals when they return home. (Full article here.)
China cranking up political espionage, German official tells newspaper - Reuters, 10 Feb Jan 23
The head of Germany's domestic intelligence agency fears that China is expanding its spy activities against Berlin, he said in a newspaper interview published on Saturday, adding that Beijing was focusing increasingly on political espionage. "China is developing wide-ranging spying and influence activities. We must be prepared for these to increase in the coming years," Verfassungsschutz agency chief Thomas Haldenwang told the Welt am Sonntag newspaper. He warned that economic dependence on China could be exploited for political influence. "China is pursuing a long-term strategy to achieve its goals," Haldenwang said. "The political leadership is already using its economic power, which also results from intensive relations with the German and European economies, to implement political goals." The German government has been reassessing its economic relations with authoritarian countries after the Ukraine war laid bare the vulnerabilities of Berlin's years-long energy dependence on Russia. (Full article here.)
Disinformation - EU responses to the threat of foreign information manipulation - Global Security, 08 Feb 23
Today the European External Action Service (EEAS) under the patronage of High Representative/Vice-President Josep Borrell brought together top political representatives and experts from around the globe to discuss the threats of foreign information manipulation and interference (FIMI). The conference "Beyond disinformation: EU responses to the threat of foreign information manipulation took place in Brussels. "Russia is using information manipulation and interference as a crucial instrument of its war against Ukraine with an unprecedented intensity and use of instruments. We have to work along three axes: to anticipate and deter FIMI activities, to take action in support of Ukraine, and finally - to be ambitious in building resilience to authoritarian regimes" - said HRVP Borrell in his keynote speech. (Full article here.)
The FBI's Most Controversial Surveillance Tool Is Under Threat - Wired, 10 Feb 23
An existential fight over the US government's ability to spy on its own citizens is brewing in Congress. And as this fight unfolds, the Federal Bureau of Investigation's biggest foes on Capitol Hill are no longer reformers merely interested in reining in its authority. Many lawmakers, elevated to new heights of power by the recent election, are working to dramatically curtail the methods by which the FBI investigates crime. New details about the FBI's failures to comply with restrictions on the use of foreign intelligence for domestic crimes have emerged at a perilous time for the US intelligence community. Section 702 of the Foreign Intelligence Surveillance Act (FISA), the so-called crown jewel of US intelligence, grants the government the ability to intercept the electronic communications of overseas targets who are unprotected by the Fourth Amendment. That authority is set to expire at the end of the year. But errors in the FBI's secondary use of the data—the investigation of crimes on US soil—are likely to inflame an already fierce debate over whether law enforcement agents can be trusted with such an invasive tool. (Full article here.)
New South Korean 'anti-communism unit' to probe North Korean espionage - NKNews, 07 Feb 23
South Korea is introducing a new "anti-communism unit" that will lead investigations into North Korean espionage, a development that follows controversy over an investigation into several alleged DPRK spy rings. The National Intelligence Service (NIS) will co-head the unit with the national police through the end of 2023 before handing it off fully to police next year, the agency said in a press release on Monday. The NIS has long been the primary investigative body for North Korea spy cases, spearheading enforcement of the Cold War-era National Security Act (NSA) that stipulates punishments for activity deemed pro-Pyongyang. But in Dec. 2020, South Korea's parliament passed a bill to transfer these responsibilities to the Korean National Police Agency (KNPA). Then-President Moon Jae-in and his Democratic Party argued the NIS was too powerful and politically linked and passed the reform law as part of a broader effort to reign in prosecutorial power. After the planned reforms, the KNPA will take on domestic counter-espionage investigations while the NIS will remain the main agency handling overseas investigations, in a division of responsibilities somewhat comparable to that between the U.S. Federal Bureau of Investigations and Central Intelligence Agency. (Full article here.)
OSINT analysts geolocate Iran's "secret" underground airbase - Defense Blog, 11 Feb 23
Footage provided by the state media and the Iranian Army Office showed a tactical airbase named Oghab 44 (Persian for eagle), which is capable of operating various fighter aircraft and bombers as well as Unmanned Aerial Systems. Oghab 44 is "one of numerous tactical underground air bases for the army's air force built in different areas of the country in recent years," IRNA reported. It can prepare fighter jets to "counter possible offensives" such as those practiced by the U.S. and Israel in their recent military drill, according to state media. The exact location of the "secret" base was not revealed, but open-source intelligence monitoring groups later claimed they determined the geolocation of the underground airbase. Joseph Dempsey, a defense researcher with the International Institute for Strategic Studies, said that the new base is located in southern Iran. (Full article here.)
---
The Latest National Security Topic Interview by Former Acting D/CIA Mike Morell


Intelligence Matters: A CBS News national security podcast hosted by former CIA Acting Director and CBS News national security contributor Michael Morell.
07 Feb | Inside Global Diplomacy: RT. Honourable Baroness Catherine Ashton
In this episode of Intelligence Matters, host Michael Morell speaks with Rt. Honourable Baroness Catherine Ashton, former Vice President of the European Commission and the European Union's first representative for foreign affairs and security policy, about her career and new book, "And Then What? Inside Stories of 21st Century Diplomacy." Ashton provides an insider's view of several high-stakes diplomatic engagements, including the early days of forging the Iran nuclear deal and the EU-brokered talks between Serbia and Kosovo. Morell and Ashton also discuss the nature of political leadership and share thoughts about some of the world leaders with whom they engaged personally.
Past episodes:

31 Jan | China Expert Dennis Wilder on U.S. Policy Towards Beijing
24 Jan | Understanding Electronic Surveillance with NSA's Former Top Lawyer
17 Jan | Former CIA Officer Rolf Mowatt-Larssen's Strategic Analysis of the Russia-Ukraine War

More about Intelligence Matters by Michael Morell here.
---
The Latest from International Spy Museum Historian Andrew Hammond, PhD.
Spycast is the official podcast of the International Spy Museum and hosts interviews with intelligence experts on matters of HUMINT, SIGINT, IMINT, OSINT, and GEOINT. Spycast is hosted by historian Andrew Hammond, PhD.
07 Jan | How Artificial Intelligence is Changing the Spy Game Mike Susong joins Andrew to discuss the impact and potential of AI on the intelligence field. Mike is a former CIA case officer who now oversees global intelligence for a risk management company.
Past episodes:

31 Jan | The Lion and the Fox - Civil War Spy vs. Spy
24 Jan | Code Name Blue Wren: Cuban Spy Ana Montes
17 Jan | "From the Vault - "The Birth of American Propaganda": A Conversation on Manipulating the Masses with John Hamilton.

---
The Latest Insights from Former CIA Acting Deputy Director for Operations Jack Devine.
In Other News The proprietary analytic newsletter crafted for The Arkin Group's private clients by former CIA Acting Deputy Director for Operations Jack Devine.
10 Feb | Keeping Russia at bay one year into the war will require unrelenting political and physical will. This week, Ukrainian President Zelenskyy made a whirlwind tour of European capitals to express gratitude to his allies and secure more weapons for his troops. Zelenskyy also advocated for financial aid to run and reconstruct his nation, and to accelerate Ukraine's membership in the European Union. It's only the second time that Zelenskyy has traveled outside of Ukraine since the onset of the war, and it's indicative of the pressure that the Ukrainian leader is facing. As the war enters its second year, sustaining financial, political, and technical support from allies will be essential to maintaining morale and keeping Ukrainian troops equipped to withstand the seemingly endless number of Russian soldiers flooding the East. (Full version available to AFIO members in the coming days here.)
03 Feb | Geopolitical changes are leading Japan to shift its foreign and defense policies, presenting opportunities for the European Union and the United States.
27 Jan | Sanctions, tanks, and other measures to limit Russia's influence.
19 Jan | The risk assessment on providing Ukraine with heavy weapons has rightfully shifted
---
Daily Analysis of Security Issues and Geopolitical Trends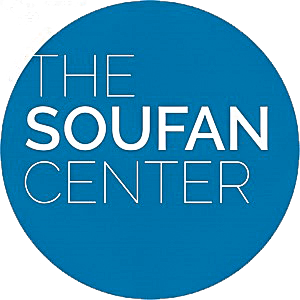 Intel Brief The Soufan Center's flagship, daily analytical product focused on complex security issues and geopolitical trends that may shape regional or international affairs. The Soufan Center was founded by former FBI Special Agent and Soufan Group CEO Ali Soufan.
14 Feb | The Current State of Islamic State

The threat posed by Islamic State (Islamic State in the Levant, or ISIL), also known as Da'esh, remains potent and has grown in and around conflict zones where the group was present, a recent UN report affirmed. ISIL is on the march throughout sub-Saharan Africa, taking advantage of weak security forces, porous borders, and poor governance, while Islamic State Khorasan (IS-K) demonstrated its capability to mount attacks in various regions of Afghanistan and remained the Taliban's primary antagonist, according to the UN Secretary-General's 16th report on the threat posed by ISIL. The report says that IS-K has sought to undermine the Taliban's international relationships by attacking diplomatic missions in the country. The report also noted the diminishing prospects of ISIL affiliates in countries like Libya and Mozambique, with its Mozambican affiliate standing at just over 10% of its original fighting strength. Even under these conditions, however, the group had managed to displace over 160 thousand people in just two months last summer. (Full brief here.)
13 Feb | Politics in Syria and Turkiye Complicate Earthquake Relief
10 Feb | Far-Right Extremists Continue Obsession with Targeting Critical Infrastructure
09 Feb | Disinformation Narratives Related to Sweden and Finland's NATO Applications
08 Feb | U.S. Bolstering Defense Capabilities in The Indo-Pacific
---
Analysis of Global Security Events with WTOP National Security Correspondent JJ Green

Inside the SCIF - 02 Feb - Putin warns of nuclear weapons use, U.S. Forces to Increase Military Presence in the Philippines, Chinese Spy Balloon
Target USA Podcast - 09 Feb - Earthquakes in Turkey and Syria.

The Hunt Broadcast - 01 Feb - Terror attack in Pakistan sends ominous global signal




---
The Latest Insights from Jeff Stein and Colleagues in SpyTalk (Substack)

08 Feb | Mole Reversal - Jeff Stein
A top former CIA official has taken another step to beat back allegations in a recent book by another former CIA spy that he was a longtime mole for the Kremlin. Paul Redmond, a legendary CIA counterintelligence official credited with jump-starting the infamous investigation that finally rooted out agency turncoat Aldrich Ames, was himself virtually accused of being a spy for Russia in a book published last summer by a fellow former CIA operative, Robert Baer. Baer, who's made a career as an author, filmmaker, opinion columnist and TV talking head since his resignation from the agency in 1997, maintains that the allegations against Redmond in his book, The Fourth Man: The Hunt for a KGB Spy at the Top of the CIA and the Rise of Putin's Russia, are not his but the conclusions of three CIA officers and an FBI agent assigned to a top secret internal mole-hunting team, the Special Investigative Unit. All are quoted extensively, on the record, in Baer's book. (Full article here.)

04 Feb | Frenemies: US-Israel Spy Strains Emerge Over Iran - Jonathan Broder

03 Feb | Pssst: Chinese Balloon Not a Threat - Jeff Stein

30 Jan | How Sick is the Spying Game? - Jeff Stein


To support SpyTalk, subscribe here.


---
---
Book Review: "Catching Spies is a Tricky Business" with former Senior CIA Officer Mark Kelton - Cipher Brief, 31 Jan 23
In his new book, Spy Fail, James Bamford posits that there has been a "collapse of American Counterintelligence". The "extensive politicization and incompetence, under both (Presidents) Obama and Trump" of American counterintelligence (CI) has, he asserts, resulted in the country being "flooded with spies and covert operatives". The author illuminates this "vast breakdown of America's counterespionage system" by highlighting what he sees as its inability to obviate the peril posed by what he terms 'saboteurs', 'extortionists', 'spies', 'smugglers', 'moles', 'infiltrators', 'liquidators', 'assassins' and 'fear mongers'. Writing in a narrative style, Bamford covers each of those threats in separate 'books' within his book, using instances of what he portrays as CI failures to support his cumulative argument of systemic collapse. (Full article here.)
Analysis: "Maybe The Balloon Was Watching Our Reaction" with former CIA Station Chief Sam Faddis - AND Magazine, 07 Feb 22
Years ago, I was serving in a CIA station in a Middle Eastern country. The Iranians paid assets to bring bags of trash and leave them against the wall around the U.S. Embassy. Every time a bag was detected, Embassy security personnel would respond, make sure the bag did not contain explosives, and then dispose of it. It may seem a pointless exercise. It was not. Unbeknownst to us across the street from the Embassy with line of sight to the wall where the bags of trash were left, the Iranians had an apartment. An asset of theirs would watch and take notes, carefully establishing how long it took us to notice a bag had been dropped, who responded, and what our response was. (Full article here.)
Commentary: How America Took Out The Nord Stream Pipeline - Seymour Hersh, 08 Feb 23
The U.S. Navy's Diving and Salvage Center can be found in a location as obscure as its name—down what was once a country lane in rural Panama City, a now-booming resort city in the southwestern panhandle of Florida, 70 miles south of the Alabama border. The center's complex is as nondescript as its location—a drab concrete post-World War II structure that has the look of a vocational high school on the west side of Chicago. A coin-operated laundromat and a dance school are across what is now a four-lane road. The center has been training highly skilled deep-water divers for decades who, once assigned to American military units worldwide, are capable of technical diving to do the good—using C4 explosives to clear harbors and beaches of debris and unexploded ordinance—as well as the bad, like blowing up foreign oil rigs, fouling intake valves for undersea power plants, destroying locks on crucial shipping canals. The Panama City center, which boasts the second largest indoor pool in America, was the perfect place to recruit the best, and most taciturn, graduates of the diving school who successfully did last summer what they had been authorized to do 260 feet under the surface of the Baltic Sea. (Full article here.)
Article: Australia strips Chinese-made security cameras from defence sites - Aljazeera, 09 Feb 23
Australia's Department of Defence will strip its buildings of Chinese-made security cameras to ensure they are "completely secure", the government says. The decision to remove the camera equipment follows similar decisions in the United States and the United Kingdom, which have also taken measures to ban Chinese-made cameras at sensitive sites fearing Chinese companies could be forced to share intelligence with Beijing's security services. "It's a significant thing that's been brought to our attention and we're going to fix it," Australian Defence Minister Richard Marles said of the decision on Thursday. "It's important that we go through this exercise and make sure that our facilities are completely secure," Marles told national broadcaster ABC. An audit found that at least 913 Chinese-made cameras had been installed across more than 250 Australian government buildings, including the departments of defence, foreign affairs, finance, and attorney general, according to official figures. (Full article here.)
Article: The U.S. effort to arm Ukraine starts in Scranton, Pennsylvania - Grid News, 06 Feb 23
You can still see the old train tracks along the factory floor of the Scranton Army Ammunition Plant, an echo of the days when the workers at this cavernous 115-year-old building used to assemble steam locomotives. The 15-acre site is on the national register of historical places, and it looks the part: from the ornate brick facades of the buildings to the huge vaulted windows meant to light the workshop floor without electricity to the occasional buckets placed to catch drips from a leaky ceiling. Located just off the recently-renamed Joseph R. Biden Expressway in the city where the president was born, the factory feels like a throwback to an earlier era of American heavy manufacturing and a time when this northeast Pennsylvania city was an industrial hub. "This building tells the story of Scranton," Richard Hansen, a Scranton native who serves as the factory's top civilian employee, said while giving a tour to visiting reporters last week. (Full article here.)
Article: How a Green Beret captain sold out his own teammates to Russia - Task and Purpose, 22 May 21
Peter Debbins claims he was a patriot seeking adventure when he entered U.S. Army officer training in July 1998. But the soldier, who became an elite Green Beret and later applied to the Central Intelligence Agency, lived a double life as a Russian mole and gave Moscow the names of his Special Forces colleagues years later. "I feel personally betrayed. My Detachment Commander sold me out to Russia," a subordinate said of Debbins in a sentencing memorandum recently filed in Virginia. "It sounds crazy and almost unbelievable." Debbins, 46, was sentenced on Friday to more than 15 years in federal prison after admitting he passed secrets to Moscow for roughly the same amount of time. Yet despite his former teammate's disbelief, court documents paint a troubling picture of a young, self-described immigrant "son of Russia" who grew up in Minnesota and came to be known by Russia's GRU military intelligence service by the codename Ikar Lenikov without American intelligence knowing for more than two decades. (Full article here.)
Article: "Why Moldova Matters - End The War in Ukraine Now" with former CIA Station Chief Sam Faddis - AND Magazine, 11 Feb 23
You probably don't spend a lot of time worrying about Moldova. It is entirely likely you cannot find Moldova on a map. It is a very small country in Eastern Europe and not typically in the headlines. Unfortunately, for the whole world, though, Moldova is suddenly very important, and what is happening there suggests we continue to stumble down the road to another World War. The government of Moldova just collapsed. Moldova is Europe's poorest nation. It was already struggling to deal with political and economic problems before Russia invaded Ukraine, and the war in Ukraine has produced ripple effects that are crushing the nation. Moldova is being hammered by inflation, high energy prices, unemployment, a refugee crisis, and continuing Russian threats of direct intervention. Two days ago the Russians fired a volley of missiles at Ukraine. They sent those missiles straight through Moldovan airspace without making any pretense of requesting permission or providing notice. The message was clear. Moldova is a small country. Russia will do what it likes, and if the Moldovans don't like it then the next step might be direct Russian attacks on targets inside Moldova. (Full article here.)
---
Video: Russian, British, and American Spies talk about the world of espionage! (90 mins) - Gavin Stone Video Podcast, 09 Feb 23
Former Russian KGB spy Jack Barsky was recruited by the KGB as a sleeper agent to live in and spy on the United States during the Cold War. He is the real life version of the spy depicted in the hit US TV show The Americans. Gavin Stone is a former civil servant for the British Ministry of Defense (the UK equivalent of the DIA). Having spent around 20 years in the Security and Intelligence industry recruiting assets and gathering HUMINT as well as tackling many other assignments in his career as an intelligence operative. Lena Sisco is former US Naval intelligence and Marine certified interrogator, who served in the global war on terror in Guantanamo Bay. Robin Dreeke is a former US Marine and FBI Special Agent for the Counter Intelligence Section responsible for recruiting Russian spies operating in the United States. A master spy recruiter and head of the FBI's behavioral analysis department. (Watch here.)
Audio: A Conversation with Former CIA Operative Darrell Blocker (85 mins) - Puzzle Piece Podcast, 13 Feb 23
In this episode of Puzzle Piece, host Momodou Jallow leads a rare interview with former CIA operative Darrell M. Blocker. As a former intelligence officer, Darrell held prominent positions at the CIA including Chief of Africa Division, Deputy Director of the CIA's Counterterrorism Center, and Chief of Training at Camp Peary, Virginia better known as "The Farm."Darrell, an agency veteran of nearly three decades describes his own experience climbing the CIA's ranks and his observations about geopolitical issues around the world. He retired in 2018 as the most senior black officer in the CIA's Directorate of Operations. (Listen here.)
Report: DIA confirms Russia's use of lethal Iranian unmanned aerial vehicles in Ukraine - DIA, 13 Feb 23
Analysis confirms Russia's use of various lethal Iranian unmanned aerial vehicles (UAVs) against Ukraine, according to an unclassified report released today by the Defense Intelligence Agency. "Iranian UAVs in Ukraine: A Visual Comparison" provides a comparative analysis of publicly available images of UAVs used by Russia in its war in Ukraine and publicly available images of Iranian UAVs used to attack U.S. and partner interests in the Middle East. The report covers the Shahed-136 one-way attack UAV, renamed Geran-2 by the Russians; the Shahed-131 One-way Attack UAV, renamed Geran-1 by the Russians; and the Mohajer 6 Multirole UAV. DIA has released the report as part of ongoing transparency efforts to enhance public understanding of the Defense Intelligence Agency's mission and to provide insights on Department of Defense and national security issues. Information within the report is considered current as of Oct. 27, 2022. (Full report here.)
Analysis: Fighting the Eyes in the Sky - What's Going On Over North America - The Atlantic, 13 Feb 23
Over the past few weeks, U.S. military aircraft have shot down four "objects" over North America, one of which U.S. officials claim was a Chinese surveillance balloon. This is unusual but not a cause for panic. Almost everyone of, ahem, a certain age will remember the 1983 hit song "99 Red Balloons" by the German singer Nena. A classic bit of Cold War pop culture, the lyrics tell a story of a girl buying some balloons and letting them go into the air—where they are promptly misidentified as a threat by the world's militaries, who then mistakenly launch World War III and destroy the planet. The song ends leaving Nena "standing pretty" in "this dust that was a city." (Or, if you prefer the original German lyrics, die Welt in Trümmern liegen ["the world lies in ruins."]). So let's start by noting that whatever is going over the United States and Canada, it's not that kind of threat. There are some objects over our shared continent, and these objects, according to both Washington and Ottawa, don't belong there. Four of them have been shot down, including one taken down in an operation by NORAD, the joint U.S.-Canadian command that has been defending North American airspace since the early days of the Cold War. This is a first: Until last week, NORAD had never shot down anything. (Full report here.)
Analysis: Hybrid Intelligence As A Response to Hybrid Warfare? - Small Wars Journal, 07 Feb 23
The last two decades have seen many changes in the security environment. New technologies have given rise to asymmetric opportunities. The costs of all-out war have pushed conflict into the grey zone. The lines separating state and non-state actors have blurred. So-called hybrid warfare has combined conventional warfare, unconventional warfare, and even business activities to achieve meaningful geopolitical effects. In a sense, it has never been easier to be a bad guy seeking low-cost, high-impact methods to shape the world. Perhaps no group better illustrates these changing realities than the Russian paramilitary corporation, the Wagner Group. While all of this may seem like bad news, there is a flip side to these trends: Just as new technologies have reduced the cost and increased the impact of warfare, they have created new possibilities for cheaper, better intelligence collection and verification. (Full report here.)
Analysis: Assessing the Threat of AI Misuse in Disinformation Campaigns - American Enterprise Institute, 26 Jan 23
Last year saw a remarkable series of advancements in artificial intelligence (AI). The latest image generation models, such as DALL-E, Midjourney, and Stable Diffusion, demonstrated unprecedented capabilities in creating highly realistic and stylistically diverse images. And ChatGPT captured the broader public's interest as it pushed the boundaries of what was previously thought possible in natural language processing. The potential of these technologies is vast, with the ability to revolutionize various industries such as education, health care, and the creative arts. However, alongside these benefits, it is important to consider the potential negative consequences and ethical dilemmas that may arise from their use. It is crucial to address these issues proactively to ensure these technologies are used in a responsible and beneficial manner. (Full report here.)
Report: International Security and Estonia 2023 - Estonian Foreign Intelligence Service, 31 Jan 23
You are holding the eighth edition of the Foreign Intelligence Service's annual report, the first I have the honour to present as Director General. At a time when Europe is witnessing its biggest war since 1945, the thirst for intelligence services' situation reports and analyses has grown. We seek to fulfill our role to the best of our ability. In last year's report, we wrote that Russia would create the conditions and capabilities necessary to launch a large-scale military offensive against Ukraine in the second half of February 2022. Unfortunately, that is what happened. (Full report here.)
Report: SEASPRAY - Clandestine Air Operations and Covert Activity - Grey Dynamics, 12 Feb 23
SEASPRAY was a covert air unit and collaborative effort between the CIA and US Army, which began in 1981. It is very likely that anyone reading this has never heard of the term SEASPRAY. This is for good reason, as the United States government has spent the last four decades and great effort to cast a murky shadow over the program. SEASPRAY was a joint effort to provide the US Army with clandestine air power and serve the adjacent goals of the CIA. A grossly inaccurate pop culture representation of these phenomena forms our modern conception of black operations, black helicopters, black sites and plausibly deniable operators. Yet beyond the Tom Clancy novels, Modern Warfare video games, Bond movies, etcetera, there is an actual world of shadow covert activity. SEASPRAY, as we can tell from open sources, fits the bill perfectly. (Full report here.)
Book Review: The Ghost of Angleton - Paul J. Redmond Responds to Robert Baer's Accusation in The Fourth Man - International Journal of Intelligence and Counterintelligence, 06 Feb 23
This review of Robert Baer's book, The Fourth Man, is by the retired Central Intelligence Agency (CIA) officer the author accused of spying for the Russians. Where possible, information comes from several authoritative, independent sources in judging the validity of this review. Among the many former colleagues who have come forward to offer assistance in reaction to this book is Lucinda "Cindy" Webb, former chief of CIA Counterintelligence. She has been of tremendous help in recalling, raising, and articulating issues based on her 32-plus years of experience in the intelligence and counterintelligence business. (Full report here.)
Academic Opportunity: The International Security and Intelligence Programme - 9 July to 5 August 2023 - Magdalene College, Cambridge
Chaired by Sir Richard Dearlove the former Chief of the British Secret Intelligence Service, the Cambridge Security Initiative (CSi) launched the ISI Programme in 2016. The purpose of this unique programme is to provide an opportunity for participants to meet and work with leading academics and practitioners from the intelligence and security communities in the historic setting of one of the world's foremost universities. The Programme is run in partnership with the Department of War Studies at Kings College, London. (More information and registration here.)
Infographic and Report: Geopolitical Risk by Economy - Visual Capitalist, 07 Feb 23
The Russia-Ukraine war highlighted how geopolitical risk can up-end supply chains and weaponize trade. More precisely, the war led to trade sanctions, a food crisis, and energy shortages. This graphic from The Hinrich Foundation, the third in a five-part series on the sustainability of trade, explores how geopolitical risk differs by economy. It pulls data from the 2022 Sustainable Trade Index, which The Hinrich Foundation produced in collaboration with the IMD World Competitiveness Center. (Access visual tool and full report here.)
Intelligence in History - A Collection of Recent Content
True Intelligence Matters in Film - Odette - Director Herbert Wilcox (1950)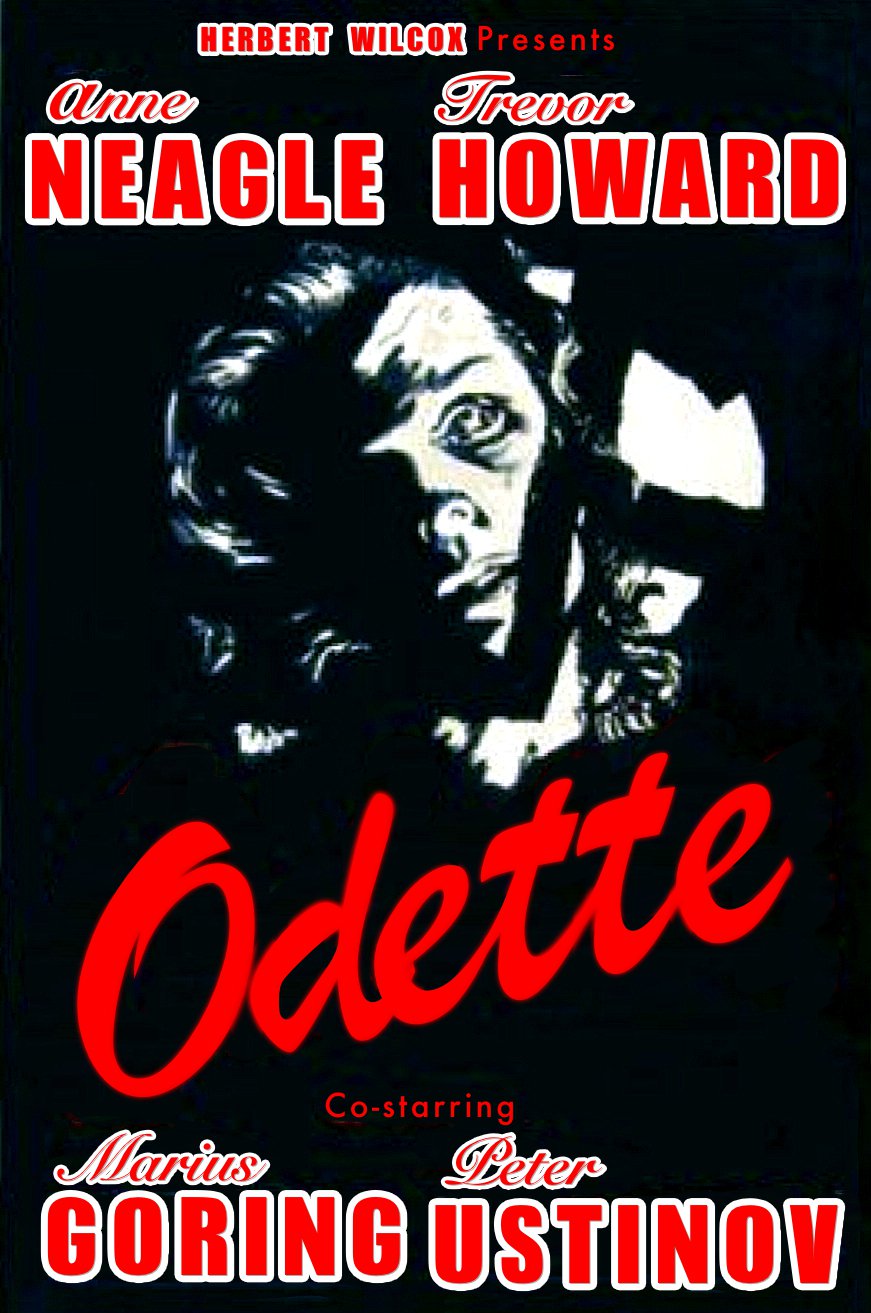 Odette is a 1950 British war film based on the true story of Special Operations Executive French agent, Odette Sansom, living in England, who was captured by the Germans in 1943, condemned to death and sent to Ravensbrück concentration camp to be executed. However, against all odds she survived the war and testified against the prison guards at the Hamburg Ravensbrück trials. She was awarded the George Cross in 1946; the first woman ever to receive the award, and the only woman who has been awarded it while still alive.

More on this based-on-true-events production here.
Intelligence in Pop Culture - Anime Series - Spy Classroom - Feel, Inc. Animation Studio, 05 Jan 23 - present
After a gruesome war wreaked havoc on the general populace, the governments of the world turned to a more elusive tactic to further their agendas, war fought in the shadows. Lily, a beautiful girl with white locks, is a student in one of the many institutions that train youths into becoming capable spies. Unfortunately, despite scoring well in the written exams, she only manages to barely pass her practicals. With no real world skills to speak of, her hopes of graduating are dismal, until she is offered an opportunity to join the mysterious team "Tomoshibi" and partake in an Impossible Mission. Excited by the prospect of working with the elite, Lily enthusiastically accepts. However, she is struck dumb when she arrives at Kagerou Palace and the true purpose of Tomoshibi and its hopeless situation comes into light. Joined by other problematic female spies along with a mysterious young man spearheading the operation, Lily realizes that this is not the ideal escapade she had pictured. (More about this ongoing series here.)
Walking Tours - Washington, DC - Sundays (Dates/Times Vary)
Former intelligence officers guide visitors on two morning and afternoon espionage-themed walking tours: "Spies of Embassy Row" and "Spies of Georgetown." For more information and booking, click here or contact rosanna@spyher.co
---
Espionage: A Concise History (The MIT Press Essential Knowledge series)
by Kristie Macrakis
(MIT Press, 28 Feb 23)
Espionage is one of the most secret of human activities. It is also, as the popularity of spy stories suggests, one of the most intriguing. This book pulls the veil back on the real world of espionage, revealing how spying actually works. In a refreshingly clear, concise manner, Kristie Macrakis guides readers through the shadowy world of espionage, from the language and practice of spycraft to its role in international politics, its bureaucratic underpinnings, and its transformation in light of modern technology. Espionage is a mirror of society and human foibles with the added cloak of secrecy and deception. Accordingly, Espionage traces spying all the way back to antiquity, while also moving beyond traditional accounts of military and diplomatic intelligence to shine a light on industrial espionage and the new techno-spy. As thorough—and thoroughly readable—as it is compact, the book is an ideal introduction to the history and anatomy of espionage.
Order book here.
---
Secret Alliances: Special Operations And Intelligence in Norway 1940-1945
by Tony Insall
(Biteback Publishing, 09 Jun 20)
In this extraordinary book, historian Tony Insall reveals how some of the most striking achievements of the Norwegian resistance were the detailed reports produced by intelligence agents living in the dangerous conditions of the country's desolate wilderness.
Order book here.
---
Researching National Security Intelligence: Multidisciplinary Approaches
by Steven Coulthart, Michael Landon-Murray, et al.
(Georgetown University Press, 01 Nov 19)
Researchers in the rapidly growing field of intelligence studies face unique and difficult challenges ranging from finding and accessing data on secret activities, to sorting through the politics of intelligence successes and failures, to making sense of complex socio-organizational or psychological phenomena. The contributing authors to Researching National Security Intelligence survey the state of the field and demonstrate how incorporating multiple disciplines helps to generate high-quality, policy-relevant research. Following this approach, the volume provides a conceptual, empirical, and methodological toolkit for scholars and students informed by many disciplines: history, political science, public administration, psychology, communications, and journalism. This collection of essays written by an international group of scholars and practitioners propels intelligence studies forward by demonstrating its growing depth, by suggesting new pathways to the creation of knowledge, and by identifying how scholarship can enhance practice and accountability.
Order book here.
---
Call for papers: Intelligence and Post-War Reconstruction - International Journal of Intelligence and Counterintelligence
History shows that without planning for post-war reconstruction, apparent victory in war can lead to long-term defeat. On the other hand, wise post-war planning can lead to friendly, peaceful, and profitable relations between victor and vanquished. For political, socio-economic and security-related planning, intelligence plays a crucial role in estimating capabilities, securing infrastructure, locating persons of interest, and rebuilding. In honor of the 75th anniversary of the European Recovery Program (Marshall Plan) after the Second World War, the editors are particularly interested in papers dealing with intelligence concerning post-war reconstruction initiatives and planning connected to historical and recent conflicts. Both case studies and theoretical and methodological approaches are welcome. The studies may include, but do not have to be focused on, the following questions and issues:
The role of diplomatic and military intelligence during the conflict as preparation for post-war reconstruction, from the conceptual to the practical.
What intelligence needs to be collected to secure and boost reconstruction?
What contacts, networks, and infrastructure are necessary for intelligence to be effective?
Who has been or should be approached and/or recruited for reconstruction efforts based on intelligence?
When has intelligent post-war planning (or its opposite) been historically evident?
How should intelligence interact with formerly warring parties and international organizations to empower practical reconstruction efforts?
What intelligence collection challenges have services encountered in working for post-war peace?
How did intelligence factor in the European Recovery Program?
What was George C. Marshall's position on the role of intelligence in general or concrete examples related to "his" plan?
01 Nov 23 deadline. More information and submission instructions here.
Search for stories: Matt Brazil, an AFIO member in the San Francisco Chapter and co-author of Chinese Communist Espionage, An Intelligence Primer (Naval Inst. Press, 2019) is writing a second work on Beijing's worldwide espionage and influence offensive. As part of that effort, he seeks interesting stories of encounters with China's civilian and military intelligence apparatus. If you are interested in telling your story or you know someone who would be, Matt can be reached via matthew.brazil@gmail.com or his website www.mattbrazil.net.
Search for information: Author and AFIO member Toby Harnden is researching recipients of CIA gallantry awards (DCI's OPA is assisting). Harnden is eager to speak to anyone with memories of, information about, or pointers toward Bob A. Plan and Arthur J. Porn. Plan was born in Croatia in 1920 and served with the OSS in Yugoslavia 1944-45. He became a CIA contractor, working as a career agent and translator, and was based in Greece in the 1950s and Mexico in the 1960s. He was parented by EUR Division when he came out of retirement to enter Tehran in 1980. Porn, born in 1930, was a WH case officer from 1958 who was based in Argentina, Honduras and Bolivia in the 1960s and 1970s. He was honored for an act of bravery in Bolivia in 1970. Please contact tobyharnden@gmail.com or 202-213-3775.
Search for information: Searching for information on a CIA "intelligence operation" carried out during the Clinton administration in 1997 or 1999 aimed at Iran and/or its MOIS in response to Iran's involvement in the 1996 Khobar Towers bombings. Clinton's counterterrorism chief Richard Clarke made a brief reference to this operation on p. 129 of his book Against All Enemies; George Tenet made a possible reference to this operation on p. 124 of his book At the Center of the Storm; and Bruce Riedel posted a reference to it here in his article "The Iran Primer: The Clinton Administration." He called it "Operation Sapphire" - not to be confused with Operation Sapphire aimed at Kazakhstan. Also, searching for information on a bomb found on a bridge in Manila, Philippines around November 23, 1996 when President Clinton was in the city. Contact: dpluchinsky@rocketmail.com.
Search for information: Dr John Gentry of Georgetown University seeks information on what ways, to what extent, at what agencies, and with what implications/consequences are DEI (diversity, equity, inclusion) policies damaging the IC and DOD. Request examples and assessments that link senior-level policies, and middle managers' interpretations of them, to specific organizational and personal actions and then to actual consequences in sufficient volume and detail to be able to make a coherent argument. Anonymity assured. Contact: jag411@georgetown.edu.
Search for information An AFIO member who is researching "a State Department officer who seems to have functioned as a pre-CIA intelligence officer without having joined the OSS" would welcome leads on persons or books specializing "in 'pre-CIA' 'CIA history'." Anyone with pertinent information can contact info@whittakerchambers.org.
Call For Papers: The Struggle in the Israeli Security Zone in South Lebanon, 1985-2000, Israel Affairs
In June 1985, the Israel Defense Forces (IDF) de jure completed its withdrawal from Lebanon to the Israeli borders. De facto, Israel left in its hands a strip of land, about 15 kilometers from its border, in which its ally, the South Lebanon Army (SLA), operated. This strip of land came to be known as the Israeli Security Zone. The idea was that the SLA would be almost independent, while the IDF would intervene only when necessary in the battle against Palestinian and Shiite groups and supervise the SLA. Soon, however, the IDF became more involved, building military posts within the Security Zone, reinforcing itself, and encountering new challenges. In May 2000, Israel pulled its forces back to its borders and the SLA collapsed, along with the Security Zone. The 15 years of fighting in the Security Zone were rarely mentioned within Israeli society, let alone in the academic sphere. Only in recent years has the Israeli public become aware of this period after many soldiers who served in the Security Zone began sharing their memories through books and social media. The campaign to raise awareness of the period successfully ended when in March 2021, Israel officially recognized this period as one of warfare. This special issue aims to interdisciplinarily bridge the gap in the academic discourse regarding the war in the Security Zone. The editors are interested in articles dealing with various topics concerning the 1985-2000 war in the Security Zone. 30 March 2023 deadline. For more information, including submission instructions and suggested topics, click here.
Search for French Intelligence Officer: Gary Schaut of Sudbury, Canada is in search of a French intelligence agent who was still active around 1997 in France, and who had provided information in that year to a French journalist named "William Reymond." Anyone with pertinent information can contact Schaut at gbschaut@sympatico.ca.
Search for Colleagues: Dennis Pluchinsky seeks contact with Tom Lane and Nancy Kenealy, "who worked with Cindy, Gina, and Jeff" in the mid-1990s on al-Qaeda. Pluchinsky is in contact with all three of these other colleagues and would like to establish contact with Lane and Kenealy regarding his work on a four-volume book series on anti-American terrorism overseas ("see Amazon for more details" about the books). Please contact Pluchinsky at dpluchinsky@rocketmail.com.
Call For Information: Harvard student seeks primary source documents, historical records, or points of contact regarding Freedom Company, aka Eastern Construction Company, of the Philippines
Ryan Santos, a senior at Harvard, is writing his history thesis titled "The outsourcing of freedom": Filipino operatives in the origins of the American war in Indochina, 1954-1967. The focus of the research project is on the Freedom Company of the Philippines (later became the Eastern Construction Company in 1958), a dynamic private enterprise funded by the US to send Filipino paramilitary specialists - who were successful in suppressing their own local communist insurgency in the Huks - to assist in counterinsurgency and nation-building operations in Vietnam, Laos, and Indonesia. Ryan hopes to use his research on the Freedom Company of the Philippines and the Eastern Construction Company to underscore the diversity of geopolitical agents involved in American foreign policy during the Cold War, the development of US-Philippine relations, and the origins of American involvement in Indochina. If this project is of any interest or if there are any primary source documents, historical records, or points of contact that would be helpful, please contact him at ryansantos@college.harvard.edu.
Call For Articles: AFIO Journal, The Intelligencer
For the past four years, AFIO has included in The Intelligencer a series of articles on "when intelligence made a difference." Written by scholars, intelligence practitioners, students, and others, they cover events from ancient times to the modern world and in many countries. AFIO is soliciting articles for future issues. Most articles run between 2,000 and 3,000 words, although some are longer or shorter. If you have an idea for an article that fits the theme, email senior editor Peter Oleson at peter.oleson@afio.com.
Call For Assistance: Researcher Seeks Copy of 1941 FBI Booklet
An AFIO member who is conducting research on the beginnings of industrial security programs before WWII is in search of a copy of a 55-page FBI booklet, dated December 1941, titled "Suggestions for Protection of Industrial Facilities." Digital copies or photocopies are acceptable. Please contact winseditor@afio.com with any information.
---
Faculty Opening - Adjunct Faculty, Intelligence Analysis - Krieger School of Arts and Sciences, Advanced Academic Programs, Johns Hopkins University, Online
The Advanced Academic Programs (AAP) division seeks non-tenure track adjunct faculty to teach several courses within the MS in Intelligence Analysis program. The course(s) will be taught fully online beginning in Summer 2023 and beyond. Candidates with online course development and teaching experience and those with experience teaching and engaging students from diverse backgrounds are of particular interest. Full details and online application instructions can be found here.
Faculty Opening - Teaching Intelligence Analysis - James Madison University - Harrisonburg, Virginia
The Faculty of the Intelligence Analysis (IA) Program at James Madison University (JMU) are searching for a dynamic new colleague to join us in the ongoing co-creation of an exceptional educational experience to prepare the next generation of analysts. Our program is in its 16th year, and our graduates regularly secure positions as analysts in the public and private sectors, including the Intelligence Community, military and law enforcement organizations, defense contractors, and major consulting firms. Our vision is a versatile, multidisciplinary undergraduate education that simultaneously emphasizes methodology, technology, and communication, with a specialization in intelligence analysis. We especially seek a new colleague who can strengthen our longstanding distinctive focus on developing good reasoning and/or our more recent focus on research design and analytic production.

We would welcome a potential new colleague from any academic discipline (to include the humanities, social sciences, and natural sciences) and/or any professional background (to include former intelligence, military, homeland security, law enforcement, and other security and analytic professionals) that enables them to speak with credibility about the process of doing analysis. The desire to engage both traditional academics and professional analysts is extremely important to us. We also value both teaching excellence as well as one-on-one professional mentoring. We especially seek candidates who are able to "bridge the gap" and to engage students whose struggles are different from their own, and who can help them flourish in their future personal and professional lives. The position requires either a Ph.D. in a relevant academic field by hiring date (for a tenure-track appointment) or a minimum of a Bachelor's Degree (Master's Preferred) with substantial, demonstrated experience as an analyst (for appointment on a Renewable Term Contract). Our normal teaching load is three courses per semester.

Application materials should include 1) a detailed cover letter that tells the story of how the candidate's expertise and experience fit our aspirations, values, and teaching needs, 2) curriculum vitae/resume, 3) a "statement of inclusive excellence" that highlights (amongst other things) how the applicant has successfully helped colleagues from different backgrounds and perspectives to flourish in their work, and 4) contact information for at least three references.

The search will remain open until the position is filled. Salary commensurate with experience. Questions can be directed to the Chair of the search committee, Dr. Noel Hendrickson, at hendrinx@jmu.edu. Employment is contingent upon the successful completion of a criminal background check.
Additional details and further online application instructions can be found here.

Intelligence Practice Lead - SOS International, Washington, D.C.
The Intelligence Practice Lead, Americas, alongside the Consulting and Solutions Practice Director, Americas, is responsible for developing the Intelligence business within the regional security consulting team. The Intelligence Practice Lead will oversee the development, positioning, sales and the effective coordination and delivery of all intelligence consulting and solutions, including Intelligence Managed Services, in the US and Canada region. In this role the individual will oversee the provision of support to International SOS's US and Canada regional distribution channels to drive customer satisfaction and profitable growth across relevant business lines, in the technical domain of Intelligence. The individual will help to translate International SOS's Security value proposition into clear priorities and actions, in support of the business lines' commercial road maps. In addition, the role will be responsible for: driving day-to-day delivery of Intelligence consulting deliverables (including capability assessment, planning, training etc); establishing a cadre of analyst external consultants; educating key internal stakeholders and clients; leading/contributing to the expansion of intelligence methodologies and deliverables; along with their cadre of external consultants.
Additional information and application here.

Supervisory Criminal Investigator (Special Agent-In-Charge) - U.S. Army CID, Nationwide
Serves as the Criminal Investigation Division (CID) Field Office Special Agent-In-Charge (SAC) and is the principle law enforcement expert and advisor responsible for all investigations and operations conducted by CID offices within their area of responsibility (AOR). Directly supervises multiple Supervisory Criminal Investigators, full-performance level GS-13 and GS-14 criminal investigators, and support personnel in co-located and satellite offices.
Additional information and application here.

Retired Federal Government Employees Wanted - National Security Agency - Fort Meade, Maryland
The National Security Agency (NSA) may occasionally need skilled civilian retirees to augment the existing work force on high priority projects or programs. In order to fill these temporary positions quickly, we need to know who may be interested and available to return to work with us on a short notice basis as well as their skills. Retirees provide expertise and corporate knowledge to temporarily support mission requirements, manpower shortfalls, and/or mentor the next generation of Agency employees. Salary Range: $86,335 - $170,800.
Additional information and application here.

Assistant/Associate Professor of Intelligence Studies (Global Security and Intelligence Studies) - Embry-Riddle Aeronautical University - Prescott, Arizona
Embry-Riddle Aeronautical University's Prescott, Arizona campus is accepting applications for a tenure-track assistant or associate-level professor of intelligence studies to teach intelligence courses to students in the Global Security and Intelligence program. The successful candidate will teach students about the intelligence community, strategic intelligence, the intelligence cycle and intelligence analysis, writing, and briefing. Prior experience working in the intelligence community is strongly preferred. We are interested in candidates with teaching acumen in intelligence analysis and writing using structured analytical techniques.
Additional information and application here.

Teaching Associate - Intelligence and National Security Studies - Coastal Carolina University, South Carolina
The Department of Intelligence and Security Studies ( ISS ) at Coastal Carolina University is accepting applications for a pool of Teaching Associates (part-time adjunct faculty) to teach introductory and undergraduate elective course offerings for the program beginning in August 2022. While the ad is open to any specialization within the field of study, courses in the areas of homeland security, law enforcement intelligence, counter-narcotics, and cybersecurity are of particular interest. Course offerings can be in a face-to-face or synchronous online modality. To be considered, candidates must have a masters or doctoral degree in a relevant subject area. Prior professional experience in the profession, as well as prior teaching experience are preferred.
Additional information and application here.

Assistant Professor of Intelligence and National Security Studies - University of Texas, El Paso
The Department of Criminal Justice is seeking to fill one full-time tenure-track position beginning Fall 2023 at the Assistant Professor level. Responsibilities include conducting and publishing scholarly research, seeking extramural funding, teaching face-to-face and online courses, and service to the department, university, and profession. Applicants must have a Ph.D. in a closely related field in Intelligence and/or Security Studies from an accredited university (e.g., criminal justice, political science, public policy, security studies). ABD applicants will be considered if doctorate will be in hand by Fall 2023. Active research agenda and published scholarly journal articles are required to apply. Applicants with only a J.D., Psy.D., or Ed.D. will not be considered. All research/teaching areas of intelligence/national security studies will be considered, but preference will be given to candidates who have demonstrated teaching and/or research areas in at least one of these areas: Homeland Security, Intelligence Analysis, or Terrorism/Counter-Terrorism.

Additional information and application here.
---
Stephen Pugh — Decorated NGA and ONI Officer

Stephen Vincent Pugh, 70, of Madison Heights, passed away early on February 4, 2023, after a long battle with Parkinson's disease. Born in Lynchburg, he retired from the Department of Defense, National Geospatial-Intelligence Agency. During his time in the U.S. Navy, he served as a Lieutenant Commander in the Office of Naval Intelligence. He was the recipient of two Bronze Star Medals for meritorious service and received many other commendations. He was a fan of military history and his home was filled with books and mementos of his travels to various places around the world, including favorite locations like the pyramids of Egypt, Germany, Australia, and Saudi Arabia.
Loy Carter — Career CIA Officer

Loy Lee Carter, age 86, passed away on Tuesday, January 31, 2023, in Rogers, Arkansas. He was born on April 1, 1936, in Marble, Arkansas and was privileged to live a life full of travel and adventure. In 1953 he graduated from Kingston, Arkansas before setting off on his lifetime of adventures. During his service in the United States Navy, Loy traveled the Far East before he was recruited into the CIA. He traveled all over the world, with his first overseas assignment being to the island of Cyprus. From there he was assigned to Africa, Argentina, Australia, the Dominican Republic, Greece and Germany. From each location, he was sent on temporary duty assignments to many other counties as required. He dedicated his career to serving this country that he so dearly loved. Loy retired after 25 years with the CIA.
David Savignac — National Intelligence Distinguished Service Medal Recipient, Career NSA Officer

David Theodore Savignac died peacefully on Monday, February 6, at the age of 82. Born in Webster Groves, Missouri, he grew up in Los Angeles and left home at the age of nine to study at the St. John Bosco School, then entered Our Lady Queen of Angels Seminary to study for the priesthood. Concluding that he was not called to a priestly vocation, David left the seminary and spent three years in the United States Army, where he attended the Army Language School. After receiving an honorable discharge, David enrolled in the Monterey Institute of Foreign Studies and majored in Russian Language and Literature. He ultimately went on to Stanford University, where he earned a PhD in Russian with a minor in Arabic, and received a Fulbright scholarship to study in Russia at Moscow State University. In 1971, David moved to Maryland, settling in Severna Park, and began working for the National Security Agency as a civilian. He was a leading intelligence office during and after the Cold War, rising to the rank of Defense Intelligence Senior Level. In an era before Google Translate, he developed methodologies and algorithms for machine translation of multiple languages as NSA's first Director of the Center for Applied Machine Translation. For his work at NSA, David received the National Intelligence Distinguished Service Medal awarded for "sustained selfless service of the highest order, and/or extraordinary and long lasting contributions to the Intelligence Community of the United States."
---
18 Feb 23 (Saturday), 1400 (ET) - Kennebunk, ME - AFIO Maine hosts former CIA Analyst John Gentry on The New Politicization of the US Intelligence Community. Political activism, radically new for the American Intelligence Community (IC), has surprised observers of U.S. intelligence. But, the still incomplete story has significant political and bureaucratic ramifications for the roles and usefulness of US intelligence. This activism amounts to a new form of the "politicization" of intelligence by some officers to influence policy decisions and this article offers a theory of the origins of the cultural changes within parts of the IC that have created this politicization. The meeting is open to the public and will begin at 2:00 p.m. at the Program Center of the Brick Store Museum, 4 Dane Street, Kennebunk, Maine 04043. A Question and Answer period will follow the presentation. No reservations are required.
02 Mar 23 (Thursday), 1900 (CT) - Virtual via Zoom - AFIO San Antonio hosts Zbigniew Wojcik, author of "Slaying the Soviet Beast" on Communist Chinese Party infiltration of western technical, educational, and research organizations. Dr. Wojcik is a Polish scholar who was able to get to the U.S. as a visiting professor. He was not able to bring his family to the United States while the communist were in power, but now has his family with him. Wojcik gave the CIA important information about the communist government's weakness. That story is outlined in his book "Slaying the Soviet Beast." He has first hand experience with Chinese Communists infiltration of US educational organizations. We will forward meeting links several days prior to the actual meeting. Questions to John Franklin, Chapter President, at satxafio@gmail.com.
See the AFIO Calendar of Events for scheduling further in the future.
---
Thursday, 9-16 February 2023, All Day – Washington, DC – Member Appreciation Days – In Person International Spy Museum Program
For our 2023 Member Appreciation Days only, our members enjoy an additional one-time-use guest pass (redeemable between February 9 and 16), an exclusive membership gift (while supplies last), 25% off their purchases at the SPY Museum Store, entrance to our member raffle to win an exclusive SPY swag gift bag, access to our Member Scavenger Hunt: Valentine's Day Edition (for both kids and adults), and photo booth props to take a fun family photo in front of our famous Bond car! As part of these days, we will host a Members-Only Event on Saturday, February 11th. You can join SPY as a member online or by calling 202.654.2840. If you are a current member and have questions about Member Appreciation Days, please email membership@spymuseum.org. More about event here.
16 Feb 23, 1130-1400 (ET) - In-person - Luncheon featuring fireside chat with former DCIA Gina Haspel and Scott White, Chair of the CIRA Board - Central Intelligence Retirees Association
This is the first in-person CIRA luncheon of 2023 and it will be held in Ashburn, VA. Fireside chat will cover a wide range of topics. Luncheon begins at 1130 hours with a cash bar reception followed by a plated meal and the fireside chat. Lunch is $30 per person and includes salad, entree (chicken, fish, or vegetarian), sides, dessert, and beverages. Registration must be received no later than Friday, 10 February. (For more details, access the CIRA website here or email events@cira.org, providing your current member details or number to receive response.)
Saturday, 18 February 2023, 1400-1600 (ET) – Washington, DC – Book Signing Event with James Ponti – In Store Book Signing at the International Spy Museum
New York Times bestselling City Spies series author and Edgar Award winner James Ponti will be in the Spy Store for a signing of his new book.  In this fourth installment of the series, City Spies: City of the Dead follows the young group of spies as they go codebreaking in Cairo in another international adventure perfect for fans of Spy School and Mrs. Smith's Spy School for Girls. Codename Kathmandu, better known as Kat, loves logic and order, has a favorite eight-digit number, and can spot a pattern from a mile away. So, when a series of cyberattacks hits key locations in London while the spies are testing security for the British Museum, it's clear that Kat's skill for finding reason in what seems like randomness makes her the perfect candidate to lead the job.  More about event here.
22 Feb, 1300-1500 (ET) - Virtual - Winter Cryptologic Program featuring Patrick Weadon discussing his book Night Raid on Truk: Bill Martin, Joe Doyle, VT-10, and the First US Navy Carrier Raid (published Oct 2022) - National Cryptological Foundation
In addition to updates about the Foundation and the National Cryptologic Museum (NCM), the program will feature a special presentation by author and former NCM curator Patrick Weadon, curator for the National Security Agency's (NSA) National Cryptologic Museum from January 2005 to September 2020. Prior to his appointment as chief of the Museum, Mr. Weadon spent 20 years at the NSA where he served in such diverse positions as Special Agent, Intelligence Research Analyst, and Public Affairs Officer. He also served on active duty with the U.S. Navy in the days and months following September 11th, 2001. Before coming to the Agency, he interned during the Carter Administration at the President's Council on Environmental Quality and worked on Capital Hill for Legislate Inc., a division of the Washington Post Company. Mr. Weadon holds a B.A. in Politics from the Catholic University of America, an M.A. in Legal and Ethical studies from the University of Baltimore, and an MA in history from American University. Mr. Weadon also served as an adjunct professor in the Department of History for Anne Arundel Community College from 2009 until 2013, and in 2003, he was inducted into the nationally recognized history honor society, Phi Alpha Theta. During his tenure as curator, Mr. Weadon was prominently featured in the New York Times, Baltimore Sun, and a wide range of other diverse print and broadcast media outlets to include National Public Radio, the History and Discovery Channels and the Tokyo Broadcast System. In addition, he is the two-time winner of the George Jelen Literature Achievement Award for excellence in matters dealing with OPSEC (Operations Security), and has written for The New York Times, The Washington Post, The Baltimore Sun, and The Annapolis Capitol. Mr. Weadon is a native of Washington D.C and currently resides with his wife Catherine and four children in Severna Park, Maryland. He is an avid sports fan having played both ice hockey and lacrosse during his college years and served for many years as as coach for both sports on the youth level for the Severna Park Green Hornets and Navy Youth Hockey program. Program is free, but registration is required. (Full details here.)
Wednesday, 22 February 2023, 1830 (ET) - Washington, DC - THE SOUND: Mystery of Havana Syndrome - In-Person event at International Spy Museum
In December 2016, a US official in Havana went to the embassy medical centre to report a debilitating and confounding illness. The symptoms included headaches; nausea; hearing loss; problems with memory and vision. And its onset was characterized by hearing… something. A buzzing, hissing, grinding…sound. Soon, a second official came down with the same symptoms. Then a third. Then a fourth. By the time the story went public in summer 2017, dozens of US diplomats, as well as some Canadians, had come down with what was becoming known as "Havana Syndrome." In recent years, The US agencies have failed to agree even on the basic premises. State department said it's a "sonic device," then rolled that back. The CIA have hinted microwave radiation might be involved. The FBI said there was no "there" there. Now they seem to be rolling that back as well. A new investigative podcast series — THE SOUND: Mystery of Havana Syndrome—from Project Brazen and PRX, peels back the layers of one of the most bizarre mysteries of the modern age. Join International Spy Museum Historian and Curator Dr. Andrew Hammond for a live panel with Nicky Woolf, investigative journalist and host of THE SOUND; Marc Polymeropoulos, the CIA officer who suffered debilitating symptoms in Moscow; and Mark Zaid, the American attorney who says new victims are coming forward all the time. They'll explore the wild and wide variety of theories that have been put forward. Could it be caused by noisy crickets? Or mosquito spray? A mass delusion? Or a foreign attack? After their conversation, you can ask Nicky, Marc and Mark for their insight into other aspects of the mystery they have come to know and understand so well. Reception to follow. 
More about the podcast and event here.
Thursday, 23 February 2023, 1200 (ET) – Washington, DC – Virtual Spy Chat with Chris Costa ft. Special Guest: Dexter Ingram – Virtual International Spy Museum Program
Join us for an online discussion of the latest intelligence, national security, and terrorism issues in the news. Spy Museum Executive Director Chris Costa, a former intelligence officer of 34 years, will be joined by Dexter Ingram, Senior Advisor, US Department of State. Ingram is a counterterrorism and counter weapons of mass destruction strategist with over 25 years of experience. He has served as an Advisor to the Special Presidential Envoy for the Global Coalition to Defeat ISIS; Senior Counterterrorism Advisor to INTERPOL in Lyon, France; Senior Political Advisor in Helmand, Afghanistan; Deputy Director of the State Department's Preventing WMD Terrorism team; and as a senior liaison to the FBI and DHS. Ingram led many US interagency delegations to Asia and Africa focusing on nuclear proliferation deterrence. In 2010, Ingram became the first US recipient of the International Counterterrorism Fellowship at National Defense University. He has focused extensively on how information-sharing through law enforcement channels ensure Americans' safety. Ingram began his career as a Naval Flight Officer, fueling his dedication to public service. Ingram serves on the Spy Museum's Advisory Board, and he is actively involved in educational initiatives that empower underserved public schools. This program is generously supported by Spy Museum Board Member Katherine Wood. Program is free of charge but requires advanced registration. More about event here.
Thursday, 23 February 2023, 1400-1500 (ET) – Washington, DC – SPY with Me: Memory Loss Program – Virtual International Spy Museum Program
SPY with Me is an interactive virtual program for individuals living with dementia and their care partners. Join SPY as we use music and artifacts to explore some of our favorite spy stories. Programs last one hour and are held virtually through Zoom. Every month the same program is offered on two different dates. To register, please email Shana Oltmans at soltmans@spymuseum.org. Free but space is limited. Register below.  More about event here.
Monday, 27 February 2023, 1830-2100 (ET) – Washington, DC – Lock Picking 101 – In Person International Spy Museum Program Located at Tolson at The Mayflower Hotel (1127 Connecticut Avenue, NW, Washington DC 20036)
We may be using fingerprints to open our phones these days, but before biometrics, spies had only one way into a secure treasure house of information: lock picking. Surreptitious entry gets an operative in and out, no questions asked. In this workshop, led by District Locksport, you'll find out how locks work and how to pick them, you'll try your hand at getting out of zip-ties and handcuffs, and you'll also discover the truth about field expedient lock picking tools – in other words, just how handy a bobby pin can be. Participants will work in small groups getting hands-on practice with lock picking experts, and once you've gained some skill, you'll compete against other pickers on timed challenges to open locked cases. The workshop will be held at Tolson at The Mayflower Hotel, a hotel that was the scene of many famous spy stories.  The restaurant is named for the FBI's longtime head J. Edgar Hoover who dined at The Mayflower daily and Tolson is a nod to his protégé and lifelong confidant. A "Pick Your Poison" drink menu is featured for us this evening. A few drinks really help your lockpicking skills activate. Food and drink will be available for purchase throughout the event. Tickets: $40; Members: $30. Museum admission is included in your ticket. All attendees must have a ticket. More about event here.
Tuesday, 28 February 2023, 1400-1500 (ET) – Washington, DC – SPY with Me: Memory Loss Program – Virtual International Spy Museum Program
SPY with Me is an interactive virtual program for individuals living with dementia and their care partners. Join SPY as we use music and artifacts to explore some of our favorite spy stories. Programs last one hour and are held virtually through Zoom. Every month the same program is offered on two different dates. To register, please email Shana Oltmans at soltmans@spymuseum.org. Free but space is limited. More about event here.
Wednesday, 01 Mar 2023, 1200 - 1300 (ET) – The Ukraine Conflict One Year Later: An Intelligence Perspective - Johns Hopkins University - Virtual
Join host Michael Ard for a discussion with former CIA Operations Officer James Acuna as they discuss, "The Ukraine Conflict One Year Later: An Intelligence Perspective." James Acuna has nearly three decades of experience in intelligence operations in both the public and private sector, including nearly 20 years as an Operations Officer with the Central Intelligence Agency. Based in Tallinn, Acuna is founder of Frontier Vectors, a US and European based security and business consultancy service for Eastern European start-ups and American VCs. Reserve a spot here.
19 - 28 Mar 23 - Washington DC to Europe and back - Gary Powers' 10-Day Cold War Espionage Tour
Join author and historian Gary Powers Jr. on this unforgettable 10-day tour of Cold War and Espionage related sites throughout Germany and the Czech Republic

Day 1: Departure from the USA; Day 2: Arrival Berlin; Day 3: Berlin - Potsdam - Berlin; Day 4: Berlin; Day 5: Berlin – Leipzig – Dresden; Day 6: Dresden – Prague – Pilsen; Day 7: Pilsen – Míšov – Pilsen; Day 8: Pilsen – Rozvadov – Nuremberg – Stuttgart; Day 9: Stuttgart – Sinsheim – Speyer – Frankfurt; Day 10: Departure for the USA.

Included Visits: Berlin Wall Memorial • Checkpoint Charlie Museum • German Spy Museum • Military History Museum Gatow • Glienicke Bridge • Hohenschönhausen Memorial • Berlin Stasi Museum • Allied Museum on Clay Allee • Museum in Der Runde Ecke • Leipzig Forum of Contemporary History Museum • Dresden's Military History Museum • Bautzner Strasse Dresden Memorial • KGB Museum • Prague Museum of Communism • Vitkov Hill Nuclear Bunker • Pilsner Urquell Brewery • Atom Museum • Iron Curtain Museum • Nuremberg Trials Memorial • Stuttgart Cold War Bunker • Sinsheim Technik Museum • Speyer Museum of Technology.

Tour Name: Gary Powers' Cold War Espionage Tour - view tour; Group Name: Garypowers.Com Tours; Departure City: Washington, DC; Tour Departure Date: March 19, 2023; Tour Return Date: 28 Mar 23.

Tour Price: $3,950.00 (deduct $950 for land only tour) per person, assumes 2-person registration.

For full description of the activities and accommodations on each of those dates and locations, explore full information about the tour here or Call 1.800.323.4466.

To enroll now for this 2023 once in a lifetime tour, do so here.

ALSO See: "Enemy Territory: The Story of American CIA U-2 Pilot Francis Gary Powers" - A Graphic Novel by Francis Gary Powers Jr. and Walter Pfenninger.
13-14 Jul 23 – 2023 Intelligence and National Security Summit - AFCEA/INSA - In Person - National Harbor, MD
"The Nation's Premier Intel and National Security Event" - Save the date for the 10th Annual AFCEA/INSA Intelligence and National Security Summit! The powerful, two-day program, at the Gaylord National Resort, will feature five blockbuster plenaries, six engaging breakout sessions, and a jam-packed exhibit hall full of the latest IC technology innovations. Top leaders will discuss State of the Community, Military Intelligence Priorities, Strategic Intelligence, and Cybersecurity Challenges. Breakout sessions with senior leaders, technology experts, and thought leaders will examine some of the most pressing issues facing the community. Plus, powerful networking opportunities designed to foster partnerships and relationship building. Stay tuned! Registration to open in early March. Check for updates here.
---
---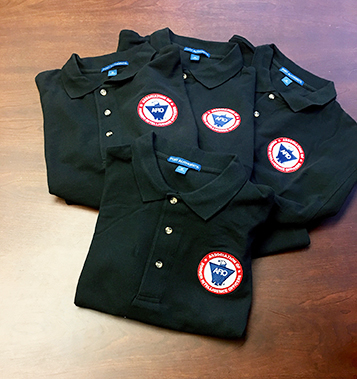 Now available: Black short-sleeved polo shirts with Embroidered AFIO logo
Show your support for AFIO with our new Black Short-sleeve Polo Shirts. Shirts are shrink and wrinkle resistant of fine cotton with a soft, "well-worn, comfy" yet substantial feel. They feature a detailed embroidered AFIO seal. Get a shirt for yourself and consider as gifts for colleagues, family, and friends. Only $50 each including shipping.
Sizes for (M) men, only; Small, Medium, Large, XL, XXL, and XXXL. $50 per shirt.
You may pay by check or credit card. Complete your order online here or mail an order along with payment to: AFIO, 7600 Leesburg Pike, Ste 470 East, Falls Church, VA 22043-2004. Phone orders at 703-790-0320. Questions? Contact Annette at: annettej@afio.com.
---

PopSocket for cellphones or tablets
Show your support to AFIO while enjoying the convenience offered by our AFIO Logo PopSocket. The PopSocket is most commonly used as a stand and as a grip for your mobile phone or tablet; handy for taking selfies, watching videos, and for texting. The PopSocket looks like a small button or sticker which, when closed, sticks flat to your mobile device. However, its accordion-like design enables it to pop open for use. The benefits of using a PopSocket make it a must-have accessory for your mobile phone or tablet. It also aids in keeping your phone from slipping off your hand during use, falling, or breaking.
Price: $15. Order this and other store items online here.
---


Caps - Dark Navy with Navy AFIO Logo
An authentic silhouette with the comfort of an unstructured, adjustable fit. Fabric: 100% cotton. Unstructured. Fabric strap closure with adjustable D-clip. Price: $30. Order this and other store items online here.
---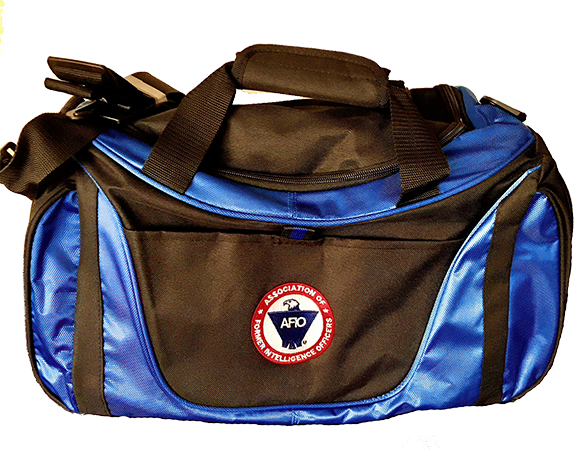 Duffel Bags - Royal Blue and Black with Full Color AFIO Logo This duffel has it all when it comes to value, style and organization.
600 denier polyester canvas with polyester double contrast; D-shaped zippered entry for easy access. Front pocket with hook and loop closure. End mesh pocket Easy-access end pockets. Four durable, protective feet and built-in bottom board for added strength. Web handles with padded grip. Detachable, adjustable shoulder strap.
Dimensions: 11"h x 19.75"w x 9.75"d; Approx. 2,118 cubic inches
Price: $50. Order this and other store items online here.
---
AFIO Mug with color glazed seal.

Made in the U.S.A., dishwasher-safe.
$35 includes shipping.

Sip your morning joe in style or use it to stash pens, cards, paperclips, or candy.
Order this and other store items online here.

---
---
Guide to the Study of Intelligence...and...When Intelligence Made a Difference
"AFIO's Guide to the Study of Intelligence" has sold out in hard-copy.
It is available in digital form in its entirety on the AFIO website here.

Also available on the website here are the individual articles of AFIO's
history project "When Intelligence Made a Difference" that have been
published to date in The Intelligencer journal. More articles will be appear in future editions.
---
Address Technical Issues Or Unsubscribe
Some features of the email version of the WIN do not work for readers who have chosen the Plaintext Edition, some users of AOL, and readers who access their email using web mail. You may request to change from Plaintext to HTML format here afio@afio.com. For the best reading experience, the latest web edition can be found here: https://www.afio.com/pages/currentwin.htm
To unsubscribe from the WIN email list, please click the "UNSUBSCRIBE" link at the bottom of the email. If you did not subscribe to the WIN and are not a member, you received this product from a third party in violation of AFIO policy. Please forward to afio@afio.com the entire message that you received and we will remove the sender from our membership and distribution lists.
---
Disclaimer and Legal Protection
Weekly Intelligence Notes (WINs) are a carefully selected collection of timely open source reports and announcements and other media focused on intelligence and related national security matters that is produced for non-profit educational use by AFIO members and WIN subscribers. WINs are protected by copyright and intellectual property laws. They may not be reproduced or re-sent without specific permission from the Producer. Opinions expressed in the materials contained in the WINs are solely those of the content creators listed with each item. Notices in the WINs about non-AFIO events do not constitute endorsement or recommendation by AFIO.

(c) 1998 thru 2022


---

AFIO Members Support the AFIO Mission - sponsor new members! CHECK THE AFIO WEBSITE at www.afio.com for back issues of the WINs, information about AFIO, conference agenda and registrations materials, and membership applications and much more! .

AFIO | 7600 Leesburg Pike, Suite 470 East, Falls Church, VA 22043-2004 | (703) 790-0320 (phone) | (703) 991-1278 (fax) | afio@afio.com
---
About AFIO | Membership Renewal | Change of Address | Upcoming Events | Chapter Locations | Corporate/Institutional Memberships | Careers in Intelligence Booklet | Guide to the Study of Intelligence | Intelligencer Journal | Weekly Intelligence Notes | Make A Donation | AFIO Store | Member-Only Section | Code of Ethics | Home Page
RETURN TO TOP
---