---
MI5 to establish new security agency to counter Chinese hacking, espionage - IT Pro, 13 Mar 23
MI5 is set to establish a new agency to help UK businesses protect themselves against Chinese espionage and state-sponsored hacking. UK prime minister Rishi Sunak will unveil the news later today, as part of the UK's updated diplomatic and defence strategy when it comes to China, The Times reports. Sunak will reveal a new "National Protective Security Authority" which will sit in MI5. It aims to provide businesses and universities with advice on how to deal with industrial espionage. Officials have reportedly compared the new agency to the National Cyber Security Centre (NCSC) which was established by GCHQ in 2016 as a central authority tasked with protecting the nation against cyber security threats. It also routinely offers guidance to organisations and the wider public on cyber security best practice. (Full article here.)
House votes to declassify intelligence on COVID-19, sends bill to president - UPI, 10 Mar 23
The House voted unanimously Friday in favor of a bill calling for the declassification of intelligence related to the origins of COVID-19 and how it might relate to the Wuhan Institute of Virology. The bill was sent to the president for him to sign. The White House has not said if he will. The COVID-19 Origins Act of 2023, which passed the Senate unanimously on March 2, calls on the Director of National Intelligence, Avril Haines, to "declassify any and all information relating to potential links between the Wuhan Institute of Virology and origin of the Coronavirus Disease 2019." In February, the Wall Street Journal reported the Office of the Director of National Intelligence had shared an assessment with the White House indicating the Energy Department had judged that COVID-19 probably came from a lab incident in Wuhan. Shortly afterwards, FBI Director Christopher Wray told Fox News that the virus was likely to have originated from a lab. "The FBI has for quite some time now assessed that the origins of the pandemic are most likely a potential lab incident in Wuhan," Wray said. (Full article here.)
Australia warns against Chinese satellite surveillance amid alleged spy balloon row in US - Republic World, 07 Mar 23
The Australian Space Agency has issued an alert about China stepping up its satellite surveillance. The warning comes against the backdrop of Australia's Defense Space Command's claims to be developing a strategy to obtain so-called soft-kill technologies to destroy adversary satellites as reported by the Voice of America (VoA). The United States shot down an alleged Chinese spy balloon in February, that it claimed was eavesdropping on important military installations throughout America. However, China argued that the aircraft was a civilian one and had deviated from its intended path. The two got into an argument about espionage and surveillance after the diplomatic dispute. 'We are being listened to and surveilled by Chinese satellites' says Australian expert Australian experts think that worries about satellite spying have been overshadowed by the balloon event. China has a sizable space monitoring system, according to James Brown, Chief Executive Officer of the Space Industry Association of Australia (SIAA), who spoke to the Australian Broadcasting Corp. on Saturday, March 4. (Full article here.)
Former Counterintelligence Chief Says FBI Searched NYC's Chinese Police Station in January - National Review, 10 Mar 23
While a New York Times report said that FBI counterintelligence officers searched an illicit Chinese police station in New York City during a raid last fall, the bureau has not yet actually confirmed that the raid took place. In testimony submitted to a House of Representatives subcommittee yesterday, a former chief U.S. counterintelligence official offered a slightly different timeline, saying that the FBI search took place in January of this year. The former official making the claim is Bill Evanina, who served as the director of the National Counterintelligence and Security Center until January 2021. Although he no longer serves in government, Evanina has remained a frequent commentator on national-security and intelligence-related issues. He testified before a House Homeland Security subcommittee hearing on "Confronting threats posed by the Chinese Communist Party to the U.S. homeland" yesterday morning. (Full article here.)
Tehran Targets Female Activists in Espionage Campaign - Info Security Magazine, 09 Mar 23
Security researchers have uncovered a new Iranian state-backed cyber-espionage campaign aimed at rooting out female human rights activists causing trouble for the regime. Secureworks fittingly released its analysis of the latest Cobalt Illusion campaign a day after International Women's Day. The group is suspected of operating on behalf of various Iranian government entities and the Intelligence Organization of the Islamic Revolutionary Guard Corp (IRGC-IO). Targets were typically contacted by a fake Twitter user, 'Sara Shokouhi,' who spoke to them about an opportunity to contribute to an article for think tank the Atlantic Council. The threat actors would then try to phish for credentials, perhaps via a malicious link, and/or deploy malware to the target's machine or device. "Phishing and bulk data collection are core tactics of Cobalt Illusion. We've seen this happen in several guises in recent years. The group undertakes intelligence gathering, often human-focused intelligence, like extracting the contents of mailboxes, contact lists, travel plans, relationships, physical location, etc.," said Secureworks principal researcher, Rafe Pilling. (Full article here.)
Army eyes new intel unit to monitor dismissed soldiers - Malaya Business Insight, 10 Mar 23
The Philippine Army yesterday said it is planning to form a counter-intelligence unit to monitor and subsequently prevent dishonorably discharged soldiers from getting involved in criminal activities. Army spokesman Col. Xerxes Trinidad made the statement following the involvement of four discharged Army soldiers in the March 5 killing of Negros Oriental governor Roel Degamo and eight others. Four former Army soldiers have been arrested for the crime and are now cooperating in investigations, including ex-Sgt Joven Javier, a former member of the elite Light Reaction Battalion under the Army's Special Operations Command. The three others are ex-sergeant Joric Labrador of the 4th Military Intelligence Battalion, ex-corporal Benjie Rodriguez of the 35th Infantry Battalion, and Osmundo Rivero, also a former Army soldier who became a taxi driver. The military said the soldiers were discharged from the service for violations of Articles of War such as involvement in illegal drugs, absence without official leave, and disorder and neglect to the prejudice of good order and military discipline. (Full article here.)
Espionage against Swedish universities continues to increase – University teacher - Sweden Posts, 08 Mar 23
China continues to be one of the biggest threats, and both private Chinese actors and governmental ones conduct intelligence activities against Swedish research institutions. "Swedish technology, products, knowledge and information are deemed to be of great value to China's military development," writes Säpo in its recently published yearbook for 2022/2023. Research and business exchanges, various recruitment programs aimed at gathering knowledge and strategic takeovers of Swedish operations are some examples of activities that can pose serious security threats for Sweden. Research and innovation have traditionally been China's main goals, although in recent years they have also begun to target political goals in Sweden, according to Säpo. "The acquisition of technology and knowledge as well as the influence that the Chinese state carries out in Sweden is not always illegal, but it poses a threat to Sweden's security. In Sweden, there is still a relatively widespread ignorance of the Chinese threat, which in itself constitutes a great vulnerability," comments Henrik Edwinsson, senior analyst at Säpo, in the yearbook. (Full article here.)
US says intelligence shows Russia stirring unrest in Moldova - Associated Press, 10 Mar 23
U.S. intelligence officials have determined that people with ties to Russian intelligence are planning to stage protests in hopes of toppling the Moldovan government, according to the White House. White House National Security Council spokesman John Kirby said the intelligence shows that actors, some connected with Russian intelligence, are seeking to stage and use protests in Moldova as a basis to foment an insurrection against Moldova's new pro-Western government. Kirby said the intelligence shows that another set of Russian actors would provide training and help manufacture demonstrations in Moldova, which was granted European Union candidate status in June, on the same day as Ukraine, its war-torn neighbor. The publicizing of the alleged malign operation by Moscow in Moldova is just the latest example of the Biden administration loosening restrictions on and making public intelligence findings over the course of the grinding war in Ukraine. The administration has said it wants to highlight plans for Russian misinformation and other activity so allies remain clear-eyed about Moscow's intent and Russia thinks twice before carrying out an operation. (Full article here.)
U.S. Special Forces Want to Use Deepfakes for Psy-ops - The Intercept, 06 Mar 23
U.S. Special Operations Command, responsible for some of the country's most secretive military endeavors, is gearing up to conduct internet propaganda and deception campaigns online using deepfake videos, according to federal contracting documents reviewed by The Intercept. The plans, which also describe hacking internet-connected devices to eavesdrop in order to assess foreign populations' susceptibility to propaganda, come at a time of intense global debate over technologically sophisticated "disinformation" campaigns, their effectiveness, and the ethics of their use. While the U.S. government routinely warns against the risk of deepfakes and is openly working to build tools to counter them, the document from Special Operations Command, or SOCOM, represents a nearly unprecedented instance of the American government — or any government — openly signaling its desire to use the highly controversial technology offensively. (Full article here.)
From Rosie the Riveter to Avril Haines: 10 Women Who Made a Mark in National Security - Clearance Jobs, 09 Mar 23
Women have played a critical role in national security, dating back to World War II when Rosie the Riveter became a cultural icon representing the millions of women who took on manufacturing jobs to support the war effort. However, women's contributions to national security go far beyond their efforts on the home front during World War II. Throughout history, women have served in various national security roles, including intelligence and security clearance careers. In fact, women have played a pivotal role in the security clearance process, ensuring that only qualified and trustworthy individuals have access to classified information. To celebrate Women's History Month, we are sharing real-life examples of women who have significantly contributed to our nation's national security. (Full article here.)
DHS has a program gathering domestic intelligence — and virtually no one knows about it - Politico, 06 Mar 23
Collecting information from Americans raises ongoing civil liberties concerns. For years, the Department of Homeland Security has run a virtually unknown program gathering domestic intelligence, one of many revelations in a wide-ranging tranche of internal documents reviewed by POLITICO. Those documents also reveal that a significant number of employees in DHS's intelligence office have raised concerns that the work they are doing could be illegal. Under the domestic-intelligence program, officials are allowed to seek interviews with just about anyone in the United States. That includes people held in immigrant detention centers, local jails, and federal prison. DHS's intelligence professionals have to say they're conducting intelligence interviews, and they have to tell the people they seek to interview that their participation is voluntary. But the fact that they're allowed to go directly to incarcerated people — circumventing their lawyers — raises important civil liberties concerns, according to legal experts. (Full article here.)
Counterespionage Corner - Recent Arrests, Convictions, Expulsions, and more...
---
The Latest National Security Topic Interview by Former Acting D/CIA Mike Morell


Intelligence Matters: A CBS News national security podcast hosted by former CIA Acting Director and CBS News national security contributor Michael Morell.
07 Mar | Kristin Wood on the Intelligence Value of Open Source Data
In this episode of Intelligence Matters, host Michael Morell speaks with former senior CIA officer Kristin Wood about the history, value and current applications of open source data to intelligence collection and analysis. Wood, who helped lead the innovation and technology group at CIA's Open Source Center, walks through the types of information available to the public and for purchase through commercial firms that create unique insights into companies, behaviors and events. Morell and Wood discuss the ways in which the U.S. intelligence community has leveraged - or failed to leverage - some key open source data.
Past episodes:

28 Feb| Assessing Top Global Security Threats with Expert Frederick Kagan
21 Feb | Marking One Year of War in Ukraine: State Department Counselor Derek Chollet
14 Feb | Chinese Spy Balloon Fallout: Military Expert John Culver

More about Intelligence Matters by Michael Morell here.
---
The Latest from International Spy Museum Historian Andrew Hammond, PhD.
Spycast is the official podcast of the International Spy Museum and hosts interviews with intelligence experts on matters of HUMINT, SIGINT, IMINT, OSINT, and GEOINT. Spycast is hosted by historian Andrew Hammond, PhD.
07 Mar | "Espionage and the Metaverse" - with Kathy Hackl Cathy Hackl joins Andrew to discuss the potential implications of the metaverse on intelligence. Cathy has been called the "Godmother of the Metaverse."
Past episodes:
28 Feb | "Ukraine and Intelligence: One Year On" with Shane Harris
21 Feb | "The Espionage News Cycle" - A Conversation with SPY's Aliza Bran
14 Feb | From the Vault: "The Birth of American Propaganda" - A Conversation with John Hamilton


---
The Latest Insights from Former CIA Acting Deputy Director for Operations Jack Devine.
In Other News The proprietary analytic newsletter crafted for The Arkin Group's private clients by former CIA Acting Deputy Director for Operations Jack Devine.
09 Mar | Recent events demonstrate that post-Soviet states are wary of fully aligning with Putin. Russia's invasion of Ukraine has had a widespread impact on global food, energy, and geopolitics, but it's also directly impacted the stature and political strategy of Russia's post-Soviet neighbors. These countries are now grappling with how to navigate and reshape their historic, political, and economic ties to Russia given the increasingly threatening and unstable regional operating environment. Some countries have decided to fully turn their back on Putin, while others are striving to balance the demands and needs of multiple global powers to their strategic advantage. (Full version available to AFIO members in the coming days here.)
03 Mar | The German-French relationship is still the beating heart of the European Union and it needs to stay healthy.
23 Feb | History will look back at the Russian invasion of Ukraine -- that took place a year ago today -- and say that this was a defining inflection point in global realignment.
17 Feb | One year after the Russian invasion of Ukraine, the regional fight for justice has global implications.
---
Daily Analysis of Security Issues and Geopolitical Trends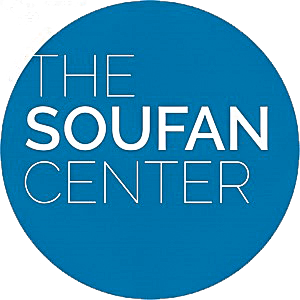 Intel Brief The Soufan Center's flagship, daily analytical product focused on complex security issues and geopolitical trends that may shape regional or international affairs. The Soufan Center was founded by former FBI Special Agent and Soufan Group CEO Ali Soufan.
14 Mar | China Brokers Iran-Saudi Rapprochement

On March 10, high-ranking Iranian and Saudi national security officials signed an agreement in Beijing to restore full diplomatic relations. They will return their respective ambassadors within two months, as well as resume abiding by long-dormant but preexisting agreements on security, economic and scientific cooperation, and cultural exchanges. The rapprochement ends seven years of diplomatic rupture sparked by protester attacks on Saudi diplomatic facilities in Iran over the Saudi execution of Shia dissident cleric Nimr Baqr al-Nimr. Yet, the announcement in Beijing in no way resolves the deep, underlying fundamental distrust or disputes that have characterized Saudi-Iranian relations since the 1979 Islamic revolution in Iran. The "trilateral" statement released in China references that Saudi Arabia and Iran "…respect the sovereignty of states and the non-interference in internal affairs of states," but does not specifically commit either party to avoid any of the domestic or regional actions that led to the diplomatic breaks during 1988-1991 or 2016-2023. The announcement appears to signal that substantial progress has been made in talks to end the long-running conflict in Yemen, in which Saudi Arabia and Iran are each backing the rival Yemeni sides. Still, the announcement might, to some extent, upend the calculations and considerations of several of the major stakeholders in Gulf security. (Full brief here.)
13 Mar | Reshaping the Global Order: Global Security Forum Kicks Off in Doha
10 Mar | Glass Houses: U.S. Military Trainees and Destabilization of African Governments
09 Mar | Israel Facing Internal and External Challenges as Pressure Mounts
08 Mar | The Sahel Continues to Struggle with a Surge of Jihadist Terrorism
---
Analysis of Global Security Events with WTOP National Security Correspondent JJ Green

Inside the SCIF - 02 Mar - Blinken at the G20 discussing Ukraine War, Paul Whelan, START Treaty; Notes on Domestic Terrorism; more...
Target USA Podcast - 08 Mar - China's Spy Balloon: What Was It After?

The Hunt Broadcast - 01 Mar - Taliban hunting down US collaborators




---
The Latest Insights from Jeff Stein and Colleagues in SpyTalk (Substack)

10 Mar | A New TV Spy Drama Worthy of LeCarré - Peter Eisner
A Spy Among Friends, a much anticipated six-part series debuting Sunday, March 12, is the brilliant, if sometimes embellished tale of the famed double agent and KGB mole, Kim Philby, and his defection to the Soviet Union in 1963, despite the efforts of his friend and fellow MI6 officer, Nicholas Elliott, to coax him back to Britain. (Full article here.)

07 Mar | Afghan Drug Lords Escaped Justice—But Did It Matter? - Jonathan Broder
As Republicans in Congress prepare to hold hearings Wednesday on the chaotic U.S. withdrawal from Afghanistan, former senior Drug Enforcement Administration officials say the Obama administration's 2013 refusal to indict and prosecute the Taliban's senior leaders on narco-terrorism charges kept the insurgency alive and set the stage for the collapse of Afghan government forces and the Taliban's return to power. (Full article here.)

01 Mar | China Shaking Up Spy Agencies? - Matt Brazil

27 Feb | Afghan Treachery and Kabul's Collapse - Jeff Stein

21 Feb | A Final Word on Balloongate - Matt Brazil


To support SpyTalk, subscribe here.


---
---
Letter to the Editor: Recent Intelligence Community Report on Havana Syndrome - Former CIA Officer Lewis Regenstein, 10 Mar 23
The report expresses the intelligence community's conclusion that it was unlikely a foreign adversary was responsible for "Havana Syndrome", a very convenient but false finding.
In 1971, after serving for several years as a CIA intelligence officer, I was quoted on the front page of The Washington Evening Star newspaper as calling the Soviet use of microwave weapons "a scandal." Now, 52 years later, it still is, compounded by the refusal of responsible administration officials effectively to address the problem, and the media's too eagerly parroting the party line. Unfortunately, most of the  mainstream reporting on this has been seriously flawed.
The new government assessment by the intelligence community left out some of the most important data linking Russia to these attacks on Americans. The conclusion--that there was no credible evidence, and it is "unlikely" or "very unlikely", that any foreign nation had developed weapons that can cause the types of injuries that have struck down  U.S. officials-- is simply untrue.
In fact, in April, 2012, the Russian Defense Minister Anatoli Serdyukov announced that Russia was developing precisely those types of "directed energy" and "psychotronic" weapons, some of which were shown on CBS' "60 Minutes" a few weeks ago.
At last count, over 220 American diplomats, intelligence and military officers, as well as family members, have been harmed or severely disabled through apparent microwave radiation attacks. It is also interesting that three American ambassadors to Moscow -- Chip Bohlen, Llewellen Thompson, and Walter Stoessel - all died of cancers at relatively early ages.
These attacks are not a new phenomenon, beginning in Havana in 2016, as administration officials continue to insist, but rather represent advances in the long term use of  weaponized microwave radiation beams used against Americans, beginning in the 1950's. During those years, and for decades afterwards, harmful microwaves were directed at personnel in the American Embassy in Moscow.
Among the targets were high ranking visitors such as Vice President Nixon, as reported in the recent release of official papers from the Nixon Library and the Secret Service. President Gerald Ford and Secretary of State Henry Kissinger, among others, protested to Soviet officials the bombardment of the embassy as a Health hazard to Americans there, and the radiating of our embassy has been widely reported in the U.S. media.
Most of the reporting on the subject by the media has portrayed the apparent attacks inaccurately or incompletely as a new phenomenon, of recent years, and of uncertain origin. The media has almost unanimously reported that these attacks began in Cuba some six years ago, contradicting their own reporting from previous years.
In fact, it has been accurately reported, the attacks began in Moscow some 70 years earlier, in 1953, and was then known within the diplomatic and intelligence communities as "the Moscow Signal." The Russians have privately admitted this, justifying it on the grounds that they were simply jamming listening devices on the embassy's roof. One former embassy officer told me, "over 40 years ago when I was assigned as an Assistant Army Attaché at the Moscow Embassy. My desk was directly in front of a window which had a large screen attached directly across the Ring Road from a KGB facility. Periodically, some type of technician would visit my desk and the screen covering the window. He would raise the screen and the dial on his meter would approach a [dangerously high] reading of 100; lowering the screen would return the needle to a Safe reading near Zero. He was measuring a Microwave Bombardment from the KGB facility across the street!
Your article provides a link to the 1 March, 2023 Washington Post article on this new report, but the Post should have known about the omissions in the report. A post editorial of 7 September, 2018, stated: " In Moscow during the Cold War, the Soviet Union bombarded the U.S. Embassy with microwave beams, perhaps for espionage… from 1953 to May 1975… …beams were emitted from a source in an apartment building some 330 feet west of the embassy, with highest intensities between the third and eighth floors. A second source from the south was detected after that, and in February 1976, screens were put on the windows to reduce the exposure of people inside."
And Russian operatives have credibly been reported to have been identified in locations where and when more recent attacks have occurred abroad, according to knowledgeable intelligence officials, despite what the new report states.
There is substantial hard evidence that Russia is behind these attacks. A statement from the victims of Havana Syndrome is correct that "Weapons that can cause these injuries are known to have existed for decades. This cannot and must not be the final word on this matter. The report is neither definitive nor comprehensive."
Attached here is a link to an article I did in August, 2021 for The Washington Times documenting Russia's complicity that may be of interest to you.
Respectfully yours,
Lewis Regenstein, regenstein@mindspring.com
Report: Annual Threat Assessment of the U.S. Intelligence Community - ODNI, 06 Feb 23
During the coming year, the United States and its allies will confront a complex and pivotal international security environment dominated by two critical strategic challenges that intersect with each other and existing trends to intensify their national security implications. First, great powers, rising regional powers, as well as an evolving array of non-state actors, will vie for dominance in the global order, as well as compete to set the emerging conditions and the rules that will shape that order for decades to come. Strategic competition between the United States and its allies, China, and Russia over what kind of world will emerge makes the next few years critical to determining who and what will shape the narrative perhaps most immediately in the context of Russia's actions in Ukraine, which threaten to escalate into a broader conflict between Russia and the West. Second, shared global challenges, including climate change, and human and health security, are converging as the planet emerges from the COVID-19 pandemic and confronts economic issues spurred by both energy and food insecurity. Rapidly emerging or evolving technologies continue to have the potential to disrupt traditional business and society with both positive and negative outcomes, while creating unprecedented vulnerabilities and attack surfaces, making it increasingly challenging to predict the impact of such challenges on the global landscape. (Read full report here.)
Paper: Belated Success - Soviet Active Measures against the United States - American Intelligence Journal, February 2023
Soviet leader Josef Stalin designated the United States the "Main Adversary" of the Soviet Union during World War II, before Germany was defeated, and during the Cold War the USSR waged chronic, wide- ranging political warfare campaigns against the United States and American interests. Soviet practitioners of such attacks expressed confidence that their activities, known as "active measures" (aktivnye meropriyatiya), eventually would defeat the Main Adversary, leading to fulfillment of the Marxian promise of the victory of socialism over capitalism. The United States seemingly remained strong when the USSR collapsed in 1991, however, leaving observers of Soviet intelligence no evident need to assess the activities' effectiveness. Still, the rise of a strong left wing of the Democratic Party, greater racial tensions since Barack Obama served as president (2009-17), and significant and growing domestic political polarization raise a different question: Were Soviet active measures belatedly successful in seriously damaging America, too late for the Soviet Union but in time to help Russia? (Read full report here.)
Article: Inside the stunning growth of Russia's Wagner Group - Politico, 18 Feb 23
American and European allies are mobilizing to thwart the rapid expansion of the Russian paramilitary group known as Wagner, run by a Putin-affiliated oligarch, as it captures key cities for Moscow in Ukraine and spreads its influence to Africa and other corners of the world. With tens of thousands of fighters, many of them now battlefield-trained, the Wagner Group's emergence as a rogue military threat could become a serious global challenge in years to come, U.S. and European officials said. Wagner's stepped-up activities in Africa, where its trained fighters perform key security functions for regimes in Sudan, the Central African Republic and other countries, are detailed in a series of U.S. government cables and documents from the internal network of the group's leader, Yevgeny Prigozhin, which were obtained by POLITICO and verified by outside experts. The increasing power of Prigozhin in the shrinking inner circle of Russian President Vladimir Putin, which is also detailed in the cables and documents, is prompting Western governments to take steps to stave off a threat they calculate could potentially inflict wide-ranging national security and foreign policy consequences in the years to come.(Full article here.)
Article: A Private Company Is Using Social Media to Track Down Russian Soldiers - Foreign Policy, 02 Mar 2023
On Oct. 12, 2022, Russian soldier Aleksey Lebedev logged onto VKontakte, Russia's most popular social network, and uploaded a photo of himself in military fatigues crouching in a large white tent. He had been smart enough to obscure his face with a balaclava, but unfortunately for Lebedev and his comrades, he did not obscure the exact location from which he had posted: Svobodne village in southern Donetsk. Lebedev's post was picked up by a Ukrainian military investigations company called Molfar. This lead was transferred to an analyst in its open-source intelligence (OSINT) branch, and investigators spent the next few hours constructing a target location profile for Lebedev and his military unit. The unit's location was believed to be a training base for Russian and pro-Russian separatist troops. After discovering two other photos posted from the same location by pro-Russian servicemen—as well as other corroborating evidence, which was shared with Foreign Policy—Molfar passed its findings onto Ukrainian intelligence. Two days later, according to Molfar, explosions and "fireworks" were observed at the site of Lebedev's selfie, approximately 40 miles behind Russian lines. On its Telegram channel, the Security Service of Ukraine (SBU) reported the attack. It is unknown how many casualties were sustained during the blasts. Lebedev deleted his original photo afterward, indicating he survived the explosions. Molfar said that, based on his VKontakte posts, it appears that Lebedev has continued to fight Ukrainian forces, though he is now wise enough not to include his geolocation data. (Full article here.)
Article: Moscow Mole - The Story Behind Germany's Embarrassing Intelligence Leak - Der Spiegel, 10 Mar 23
It was May 13, 2021, Ascension Day, in the Bavarian town of Weilheim, and a local club was having a party. The pandemic had put a bit of damper on the festivities, but 10 guests showed up nonetheless. It was a cozy gathering. The party had been organized by Reno S., a soldier in the German military, the Bundeswehr, and a functionary in the right-wing radical party Alternative for Germany (AfD). Among the invitees was a businessman named Arthur E., and one of his friends from town, a friendly, heavyset man named Carsten L., who coached youth soccer. Arthur E. would later tell investigators that Carsten L. had a fair amount to drink that night and began gloating about working for the Bundesnachrichtendienst (BND), Germany's foreign intelligence agency. Arthur E. and the BND agent apparently took to each other instantly. Cut to a scene around half a year earlier: The Ritz-Carlton in Moscow, a glamorous building with a red façade located near the Kremlin in the heart of the Russian capital. A room here costs around 500 euros per night. (Full article here.)
Article: Traute Lafrenz, Last Surviving Member of Anti-Nazi Resistance Group the White Rose, Dies at 103 - Smithsonian Magazine, 10 Mar 23
When German university student Traute Lafrenz met a young man named Alexander Schmorell during an afternoon bike ride in Switzerland in the summer of 1939, she had little reason to anticipate the role he would soon play in her life. "We were talking and chatting when he suddenly started laughing," she later recalled. "'The sun just came up!' I thought at the time." The pair bonded over their shared love of Russian literature, speaking for several hours before parting ways. Their paths crossed again in May 1941, this time in Munich, where both were studying medicine. Schmorell introduced Lafrenz to some of his friends, among them Christoph Probst and Hans Scholl. The group spent the summer together, attending concerts, hiking and swimming, and discussing topics ranging from art to politics, Lafrenz told the Bild newspaper's Tomas Kittan in 2018. (Full article here.)
---
Video: Spy Historian Debunks Chinese Spy Balloon Theories (6 minutes) - Wired, 10 Mar 23
Dr. Andrew Hammond, Historian and Curator at the International Spy Museum, breaks down some common misconceptions about the Chinese 'spy' balloon that was shot down in the United States. Did the U.S. shoot down the balloon too late? Was this a dry run for a military attack? Was this the first time this has happened? Could the spy balloon see into our homes? (Full report here.)
Video: American Radical, Part 1 - The Bump (45 minutes) - SpyScape, 06 Mar 23
Tamer El Noury is a patriotic American, a proud Muslim, and a highly-effective undercover agent. As part of the FBI's elite counter-terrorism taskforce, he's made a living out of fooling some of the worlds most dangerous radicals. In Part 1, Tamer goes undercover to meet with a Tunisian scientist whom the FBI suspects of holding extremist views. But in his world, there's no such thing as simple meet-and-greet. When things start to go sideways, Tamer has to think fast to stay on course. Sophia Di Martino narrates. (Full report here.)
Backgrounder: UFWD - 'Magic weapon' in China's espionage arsenal - First Post, 08 Mar 23
One of the key constituents of the global Chinese Spy Network is the United Front Work Department (UFWD). It is entrusted with coordination and operational aspects of 'united front' activities. The Chinese initially defined 'united front' more as a concept. Later it set up UFWD to carry out these activities as the nodal agency. Background: The UFWD's work is inspired by the Leninist theory of uniting with lesser enemies to defeat greater ones. Since its founding, this has been a key element of the Chinese Communist Party's (CCP) strategy to consolidate its hold on power, both domestically and internationally. The UFWD's first deployment was to join and subvert the then ruling Nationalist government, the Kuomintang, in the early 1920s. A 2018 research report by US-China Economic and Security Review Commission explained it further, "The CCP then formed an alliance of convenience with the Kuomintang to discourage it from trying to wipe out the fledgling CCP while uniting their efforts against Japan." (Full report here.)
Resource: Online Cryptology Museum Based in the Netherlands - Cryptomuseum.com, March 2023
Welcome at the Crypto Museum website. At present we are a virtual museum in The Netherlands, that can only be visited on the internet 24 hours a day. However, we do have a physical collection, and regularly organise exhibitions, events and lectures, in cooperation with other organisations. The main goal of Crypto Museum is to preserve history. This is done by collecting, restoring and describing historical cipher machines – such as the well-known Enigma machine – spy radio sets, intercept receivers and and other spy-related stuff. For a detailed explanation of why we do this, please read our mission statement. Many of the items described on this website are part of the Crypto Museum collection, but some have only crossed our path briefly, or are impossible to obtain. Whenever possible, we have tried to describe the equipment to the best of our abilities. (Visit online museum here.)
Paper: Demographic Diversity in U.S. Intelligence Personnel - Is It Functionally Useful? - International Journal of Intelligence and Counterintelligence, released to public domain March 23 (originally published 13 Dec 21)
Proponents of "diversity, equity, and inclusion" (DEI) in intelligence make two basic claims: (1) preferential hiring and promotions for minorities, women, LGBTQ+ people, and disabled persons is good, ethically and politically; and (2) the preferences improve the operational performance of intelligence agencies. This article addresses the second assertion, finds that DEI proponents have failed to provide evidence to support their position, and concludes that preferences for domestically-defined demographic groups cannot improve the performance of foreign-focused intelligence services. Such claims primarily reflect ideological views popular in government and the academy as well as the personal, parochial interests of persons from the favored groups. Instead, the traditional view of the value of diversity remains accurate: capable individual persons with different skills from all major demographic groups are primary drivers of excellent intelligence performance. (Full paper here.)
Paper: The Social Ties that Bind: Unraveling the Role of Trust in International Intelligence Cooperation - International Journal of Intelligence and Counterintelligence, released to public domain March 23 (originally published 13 Jul 22)
International cooperation between intelligence services poses a dilemma. It is an important tool in countering today's complex transnational threats, but at the same time, cooperation is a risky business. Intelligence services can never be sure that a partner will reciprocate in kind. Scholars and practitioners often identify trust as one of the foremost conditions to overcome this dilemma. Yet the notion of trust is seldomly conceptualized in these rational-calculative explanations. Contrary to the common view that intelligence services are exceptional in their opportunism and rivalry, social relations and trustworthiness perceptions provide a more dominant explanation for the level of cooperation between intelligence partners than is often assumed by scholars and practitioners. Known reputations, recognized professional standards, and shared traits socially bind intelligence professionals to their community of practice, enabling them to bridge divides like nationality and even conflicting interests. Intelligence services resemble many other organizations in the public and private domains, requiring a de-exceptionalization of their international cooperation. (Full paper here.)
Hearing (Video): IC Leaders Address Worldwide Threats Before Congress (172 mins) - SSCI, 08 Mar 23
D/ODNI Avril Haines, D/CIA William J. Burns, D/DIA General Scott D. Berrier, D/NSA General Paul, and D/FBI Christopher discuss the 2023 Annual Threat Assessment of the U.S. Intelligence Community before the U.S. Senate Select Committee on Intelligence. (Full open hearing here.)
Analysis: Lab-Leak Intelligence Reports Aren't Scientific Conclusions - Scientific American, 03 Mar 23
Intelligence reports have a checkered history. They have recently seized center stage in the debate over the origin of the pandemic virus. With a change of mind at the Department of Energy, and a mere restatement of position at the FBI, those arguing that the SARS-CoV-2 virus leaked from a lab at the Wuhan Institute of Virology are pressing their case. Most agencies still favor the natural route or say they don't know. This latest twist comes courtesy of an update to a 90-day intelligence agency review that President Biden received in 2021. The review weighed whether the virus had jumped from experiments at China's Wuhan Institute of Virology, the "lab-leak" theory, or from a nearby animal market in that city where the outbreak first started, the "natural-origin" one. We now know that the DOE was previously one of four agencies, along with the National Intelligence Council, that assessed, with "low confidence," that the natural route was more likely. The reversal by the department on this point has the DOE supporting a lab origin, again with "low confidence." Meanwhile the FBI's statement reveals it was the one agency from the review's unclassified summary that felt, with "moderate confidence," that a lab leak was likely—unlike the others, which were neutral or leaned the opposite way. (Full report here.)
Study: U.S. Assistance to Ukraine in the Information Space - Intelligence, Cyber, and Signaling - Asymmetric Threats Analysis Center, University of Maryland February 2023
This study assesses several key aspects of U.S. assistance to Ukraine in the information domain over the course of 2022. The public sharing of intelligence in anticipation of Russia's incursion and subsequent exchange of intelligence with Ukrainian partners during the war constitute the bulk of the analysis. Indeed, in Ukraine the United States has gone particularly far in bilateral intelligence sharing—a level of exchanges associated more closely with the Five Eyes countries or Israel—while Ukraine remained somewhat guarded in its disclosures. Nevertheless, the course of war during 2022 has revealed other information domain aspects where U.S. —and international—assistance has proved significant. Namely, these aspects extent to joint defenses of the cyber space, notably showing how Russia's efforts have already turned directly against NATO states assisting Ukraine, as well as the impact of information campaigns by Ukrainian leadership. The public resilience aspect is also analyzed, as this turned out to be a significant factor in this war, sustained in no small part by the information campaigns, and was also largely missed by the external intelligence assessments. (Full report here.)
Report: Challenges to U.S. National Security and Competitiveness Posed by Artificial Intelligence - RAND Corporation, 08 Feb 23
For the past 75 years, RAND has conducted research in support of U.S. national security, and we currently manage four federally funded research and development centers (FFRDCs) for the federal government: one for the Department of Homeland Security (DHS) and three for the Department of Defense. Today, I'll focus my comments on how artificial intelligence (AI) affects national security and U.S. competitiveness. Among a broad set of technologies, AI stands out for both its rate of progress and its scope of applications. AI holds the potential to broadly transform entire industries, including ones critical to our future economic competitiveness, such as medicine, manufacturing, and energy. Applications of AI also pose grave security challenges for which we are currently unprepared, including the development of novel cyber weapons... (Full report here.)
Infographic and Report: Status of World Nuclear Forces - Federation of American Scientists, 23 Feb 22
Despite progress in reducing nuclear weapon arsenals since the Cold War, the world's combined inventory of nuclear warheads remains at a very high level: nine countries possessed roughly 12,700 warheads as of early-2022. Approximately 90 percent of all nuclear warheads are owned by Russia and the United States, who each have around 4,000 warheads in their military stockpiles; no other nuclear-armed state sees a need for more than a few hundred nuclear weapons for national security. Globally, the overall inventory of nuclear weapons is declining, but the pace of reductions is slowing compared with the past 30 years. Moreover, these reductions are happening only because the United States and Russia are still dismantling previously retired warheads. In contrast to the overall inventory of nuclear weapons, the number of warheads in global military stockpiles––which comprises warheads assigned to operational forces––is increasing once again. The United States is still reducing its nuclear stockpile slowly. France and Israel have relatively stable inventories. But China, India, North Korea, Pakistan and the United Kingdom, as well as possibly Russia, are all thought to be increasing their stockpiles (see map): (Access visual tool and full report here.)
Intelligence in Pop Culture - Restaurant - Safe House, Chicago
After six years of catering to secret agents and curious spies across Chicago, a spy-themed establishment has closed its doors. SafeHouse Chicago, a restaurant and bar featuring all things espionage-related, announced its abrupt closure online Monday, saying the business has "completed its last mission in Chicago." "We want to thank all of the spies who visited our Windy City headquarters and for your loyalty and support. It has been an absolute pleasure to welcome and serve spies from around the globe," SafeHouse said, in part, in a message posted on its website. (See article here.)
Intelligence in History - A Collection of Recent Content
True Intelligence Matters in Film - Chichinette: The Accidental Spy - Nicola Hens (2020)
The untold story of Marthe Cohn, a feisty young woman who joined the French resistance during WWII. After keeping silent for almost 60 years, Marthe now shares the extraordinary story of how she managed to beat the odds and fight the Nazis as a spy. At the age of 98, she still tours the world, showing off her medals and promoting her message to people of all generations. Her harrowing journey is told with reverence, while her joie de vivre shines through, filling the film with hope for the future.

Watch this based-on-true-events production here.
Walking Tours - Washington, DC - Sundays (Dates/Times Vary)
Former intelligence officers guide visitors on two morning and afternoon espionage-themed walking tours: "Spies of Embassy Row" and "Spies of Georgetown." For more information and booking, click here or contact rosanna@spyher.co
---
Before Bletchley Park: The Codebreakers of the First World War
by Paul Gannon
(The History Press, 01 Mar 23 (paperback, original hardback published 01 Sep 21))
The story of Bletchley Park's codebreaking operations in the Second World War is now well known, but its counterparts in the First World War – Room 40 and MI1(b) – remain in the shadows, despite their involvement in and influence on most of the major events of that war.From the First Battle of the Marne, the shelling of Scarborough, the battles of Jutland and the Somme in 1916, to the battles on the Western Front in 1918, the German naval mutiny and the Zimmermann Telegram, this cast of characters – several of them as eccentric as anyone from Bletchley Park in the Second World War – secretly guided the outcome of the 'Great War' from the confines of a few smoke-filled rooms.Using hundreds of intercepted and decrypted German military, naval and diplomatic messages, bestselling author Paul Gannon reveals the fascinating story of British codebreaking operations. By drawing on many newly discovered archival documents that challenge misleading stories about Room 40 and MI1(b), he reveals a sophisticated machine in operation.
Order book here.
---
Policing 'Bengali Terrorism' in India and the World: Imperial Intelligence and Revolutionary Nationalism, 1905-1939
by Michael Sivestri
(Palgrave Macmillan Press, 17 Jul 19)
This book examines the development of imperial intelligence and policing directed against revolutionaries in the Indian province of Bengal from the first decade of the twentieth century through the beginning of the Second World War. Colonial anxieties about the 'Bengali terrorist' led to the growth of an extensive intelligence apparatus within Bengal. This intelligence expertise was in turn applied globally both to the policing of Bengali revolutionaries outside India and to other anticolonial movements which threatened the empire. The analytic framework of this study thus encompasses local events in one province of British India and the global experiences of both revolutionaries and intelligence agents. The focus is not only on the British intelligence officers who orchestrated the campaign against the revolutionaries, but also on their interactions with the Indian officers and informants who played a vital role in colonial intelligence work, as well as the perspectives of revolutionaries and their allies, ranging from elite anticolonial activists to subaltern maritime workers.
Order book here.
---
Washington's Spies: The Story of America's First Spy Ring
by Alexander Rose
(Bantam, 25 Apr 06)
Based on remarkable new research, acclaimed historian Alexander Rose brings to life the true story of the spy ring that helped America win the Revolutionary War. For the first time, Rose takes us beyond the battlefront and deep into the shadowy underworld of double agents and triple crosses, covert operations and code breaking, and unmasks the courageous, flawed men who inhabited this wilderness of mirrors—including the spymaster at the heart of it all. In the summer of 1778, with the war poised to turn in his favor, General George Washington desperately needed to know where the British would strike next. To that end, he unleashed his secret weapon: an unlikely ring of spies in New York charged with discovering the enemy's battle plans and military strategy. Washington's small band included a young Quaker torn between political principle and family loyalty, a swashbuckling sailor addicted to the perils of espionage, a hard-drinking barkeep, a Yale-educated cavalryman and friend of the doomed Nathan Hale, and a peaceful, sickly farmer who begged Washington to let him retire but who always came through in the end. Personally guiding these imperfect everyday heroes was Washington himself. In an era when officers were gentlemen, and gentlemen didn't spy, he possessed an extraordinary talent for deception—and proved an adept spymaster. The men he mentored were dubbed the Culper Ring. The British secret service tried to hunt them down, but they escaped by the closest of shaves thanks to their ciphers, dead drops, and invisible ink. Rose's thrilling narrative tells the unknown story of the Revolution–the murderous intelligence war, gunrunning and kidnapping, defectors and executioners—that has never appeared in the history books. But Washington's Spies is also a spirited, touching account of friendship and trust, fear and betrayal, amid the dark and silent world of the spy.
Order book here.
---
Call for Sources: Intelligence Officers Who Lived in Spain in the 1970s
Spanish journalist Francisco Jiménez is preparing a documentary about the intelligence services in Spain in the 70s. He is looking for intelligence officers who worked in Spain in those years. If you are willing to assist Franciso, he can be reached at fjimenez@globomedia.es.
Call for Sources: Intelligence activities in Grenada and the southern Caribbean between 1979, Operation Urgent Fury, Leonard Barrett
The Washington Post is developing a multipart audio documentary series (i.e. podcast) chronicling the Grenadian revolution and the US intervention in 1983. They've interviewed nearly 100 people so far, ranging from the heads of state, former Grenadian officials, current and former US officials, veterans, and intelligence officers. They're looking for people who served at the time and may be knowledgeable about intelligence activities in Grenada and the southern Caribbean between 1979 and Operation Urgent Fury. They would also be interested in speaking with anyone who knew Leonard Barrett during the same period. If anyone is interested in participating, please reach out to Washington Post reporter Ted Muldoon via email at ted.muldoon@washpost.com or on Signal at 651-497-5449.
Academic Opportunity: Critical Thinking for Intelligence Analysis Course - 21 Apr 23, 0800-1700 (ET) - Virtual
This course will help Intelligence Analysts improve their critical thinking skills. It begins by reviewing the basic characteristics of quality intelligence analysis (and the challenges to producing it) and the methodology for building an analytic argument. The course continues with a discussion of the mental traits and habits that inhibit critical thinking and objectivity. Finally, the course discusses several types of structured techniques designed to inject critical thinking and analytic rigor into intelligence production. $600 fee. (More information and registration here.)
Academic Opportunity: The International Security and Intelligence Programme - 9 July to 5 August 2023 - Magdalene College, Cambridge
Chaired by Sir Richard Dearlove the former Chief of the British Secret Intelligence Service, the Cambridge Security Initiative (CSi) launched the ISI Programme in 2016. The purpose of this unique programme is to provide an opportunity for participants to meet and work with leading academics and practitioners from the intelligence and security communities in the historic setting of one of the world's foremost universities. The Programme is run in partnership with the Department of War Studies at Kings College, London. (More information and registration here.)
Call for papers: Intelligence and Post-War Reconstruction - International Journal of Intelligence and Counterintelligence
History shows that without planning for post-war reconstruction, apparent victory in war can lead to long-term defeat. On the other hand, wise post-war planning can lead to friendly, peaceful, and profitable relations between victor and vanquished. For political, socio-economic and security-related planning, intelligence plays a crucial role in estimating capabilities, securing infrastructure, locating persons of interest, and rebuilding. In honor of the 75th anniversary of the European Recovery Program (Marshall Plan) after the Second World War, the editors are particularly interested in papers dealing with intelligence concerning post-war reconstruction initiatives and planning connected to historical and recent conflicts. Both case studies and theoretical and methodological approaches are welcome. The studies may include, but do not have to be focused on, the following questions and issues:
The role of diplomatic and military intelligence during the conflict as preparation for post-war reconstruction, from the conceptual to the practical.
What intelligence needs to be collected to secure and boost reconstruction?
What contacts, networks, and infrastructure are necessary for intelligence to be effective?
Who has been or should be approached and/or recruited for reconstruction efforts based on intelligence?
When has intelligent post-war planning (or its opposite) been historically evident?
How should intelligence interact with formerly warring parties and international organizations to empower practical reconstruction efforts?
What intelligence collection challenges have services encountered in working for post-war peace?
How did intelligence factor in the European Recovery Program?
What was George C. Marshall's position on the role of intelligence in general or concrete examples related to "his" plan?
01 Nov 23 deadline. More information and submission instructions here.
Search for stories: Matt Brazil, an AFIO member in the San Francisco Chapter and co-author of Chinese Communist Espionage, An Intelligence Primer (Naval Inst. Press, 2019) is writing a second work on Beijing's worldwide espionage and influence offensive. As part of that effort, he seeks interesting stories of encounters with China's civilian and military intelligence apparatus. If you are interested in telling your story or you know someone who would be, Matt can be reached via matthew.brazil@gmail.com or his website www.mattbrazil.net.
Search for information: Author and AFIO member Toby Harnden is researching recipients of CIA gallantry awards (DCI's OPA is assisting). Harnden is eager to speak to anyone with memories of, information about, or pointers toward Bob A. Plan and Arthur J. Porn. Plan was born in Croatia in 1920 and served with the OSS in Yugoslavia 1944-45. He became a CIA contractor, working as a career agent and translator, and was based in Greece in the 1950s and Mexico in the 1960s. He was parented by EUR Division when he came out of retirement to enter Tehran in 1980. Porn, born in 1930, was a WH case officer from 1958 who was based in Argentina, Honduras and Bolivia in the 1960s and 1970s. He was honored for an act of bravery in Bolivia in 1970. Please contact tobyharnden@gmail.com or 202-213-3775.
Search for information: Searching for information on a CIA "intelligence operation" carried out during the Clinton administration in 1997 or 1999 aimed at Iran and/or its MOIS in response to Iran's involvement in the 1996 Khobar Towers bombings. Clinton's counterterrorism chief Richard Clarke made a brief reference to this operation on p. 129 of his book Against All Enemies; George Tenet made a possible reference to this operation on p. 124 of his book At the Center of the Storm; and Bruce Riedel posted a reference to it here in his article "The Iran Primer: The Clinton Administration." He called it "Operation Sapphire" - not to be confused with Operation Sapphire aimed at Kazakhstan. Also, searching for information on a bomb found on a bridge in Manila, Philippines around November 23, 1996 when President Clinton was in the city. Contact: dpluchinsky@rocketmail.com.
Search for information: Dr John Gentry of Georgetown University seeks information on what ways, to what extent, at what agencies, and with what implications/consequences are DEI (diversity, equity, inclusion) policies damaging the IC and DOD. Request examples and assessments that link senior-level policies, and middle managers' interpretations of them, to specific organizational and personal actions and then to actual consequences in sufficient volume and detail to be able to make a coherent argument. Anonymity assured. Contact: jag411@georgetown.edu.
Call For Papers: The Struggle in the Israeli Security Zone in South Lebanon, 1985-2000, Israel Affairs
In June 1985, the Israel Defense Forces (IDF) de jure completed its withdrawal from Lebanon to the Israeli borders. De facto, Israel left in its hands a strip of land, about 15 kilometers from its border, in which its ally, the South Lebanon Army (SLA), operated. This strip of land came to be known as the Israeli Security Zone. The idea was that the SLA would be almost independent, while the IDF would intervene only when necessary in the battle against Palestinian and Shiite groups and supervise the SLA. Soon, however, the IDF became more involved, building military posts within the Security Zone, reinforcing itself, and encountering new challenges. In May 2000, Israel pulled its forces back to its borders and the SLA collapsed, along with the Security Zone. The 15 years of fighting in the Security Zone were rarely mentioned within Israeli society, let alone in the academic sphere. Only in recent years has the Israeli public become aware of this period after many soldiers who served in the Security Zone began sharing their memories through books and social media. The campaign to raise awareness of the period successfully ended when in March 2021, Israel officially recognized this period as one of warfare. This special issue aims to interdisciplinarily bridge the gap in the academic discourse regarding the war in the Security Zone. The editors are interested in articles dealing with various topics concerning the 1985-2000 war in the Security Zone. 30 March 2023 deadline. For more information, including submission instructions and suggested topics, click here.
Call For Articles: AFIO Journal, The Intelligencer
For the past four years, AFIO has included in The Intelligencer a series of articles on "when intelligence made a difference." Written by scholars, intelligence practitioners, students, and others, they cover events from ancient times to the modern world and in many countries. AFIO is soliciting articles for future issues. Most articles run between 2,000 and 3,000 words, although some are longer or shorter. If you have an idea for an article that fits the theme, email senior editor Peter Oleson at peter.oleson@afio.com.
---
Faculty Opening - Adjunct Faculty, Intelligence Analysis - Krieger School of Arts and Sciences, Advanced Academic Programs, Johns Hopkins University, Online
The Advanced Academic Programs (AAP) division seeks non-tenure track adjunct faculty to teach several courses within the MS in Intelligence Analysis program. The course(s) will be taught fully online beginning in Summer 2023 and beyond. Candidates with online course development and teaching experience and those with experience teaching and engaging students from diverse backgrounds are of particular interest. Full details and online application instructions can be found here.
Retired Federal Government Employees Wanted - National Security Agency - Fort Meade, Maryland
The National Security Agency (NSA) may occasionally need skilled civilian retirees to augment the existing work force on high priority projects or programs. In order to fill these temporary positions quickly, we need to know who may be interested and available to return to work with us on a short notice basis as well as their skills. Retirees provide expertise and corporate knowledge to temporarily support mission requirements, manpower shortfalls, and/or mentor the next generation of Agency employees. Salary Range: $86,335 - $170,800.
Additional information and application here.

Assistant/Associate Professor of Intelligence Studies (Global Security and Intelligence Studies) - Embry-Riddle Aeronautical University - Prescott, Arizona
Embry-Riddle Aeronautical University's Prescott, Arizona campus is accepting applications for a tenure-track assistant or associate-level professor of intelligence studies to teach intelligence courses to students in the Global Security and Intelligence program. The successful candidate will teach students about the intelligence community, strategic intelligence, the intelligence cycle and intelligence analysis, writing, and briefing. Prior experience working in the intelligence community is strongly preferred. We are interested in candidates with teaching acumen in intelligence analysis and writing using structured analytical techniques.
Additional information and application here.

Teaching Associate - Intelligence and National Security Studies - Coastal Carolina University, South Carolina
The Department of Intelligence and Security Studies ( ISS ) at Coastal Carolina University is accepting applications for a pool of Teaching Associates (part-time adjunct faculty) to teach introductory and undergraduate elective course offerings for the program beginning in August 2022. While the ad is open to any specialization within the field of study, courses in the areas of homeland security, law enforcement intelligence, counter-narcotics, and cybersecurity are of particular interest. Course offerings can be in a face-to-face or synchronous online modality. To be considered, candidates must have a masters or doctoral degree in a relevant subject area. Prior professional experience in the profession, as well as prior teaching experience are preferred.
Additional information and application here.

---
David Cargo — Decorated NSA Mathematician

David Paul Cargo, Ph.D., 80, of Columbia, Maryland, died peacefully after a prolonged struggle with cancer on 22 September 2022, in hospice. Born in Ann Arbor, Michigan, he was the son of the late Ambassador William I. Cargo and a graduate of Oberlin College, the University of Arizona at Tucson, and the University of Massachusetts at Amherst. He spent his 54-year career serving our country as a research mathematician at the National Security Agency. He was a well-regarded colleague and mentor to many and also collaborated with IDA and GCHQ. Among his many honors, David received the Distinguished Service Medal, the Distinguished Senior Technical Achievement Award, the Peter Marychurch Award with Warwick Delaunay, and was selected as a Distinguished Member of the CMI. He worked with students during summer programs, including one who went on to win the highest award in mathematics, and, with a colleague, initiated the senior technical track at NSA.
John LeClair — Career CIA Officer

John J. LeClair Sr., 90, passed away on March 7th, 2023. Mr. LeClair was born in Plattsburg, New York, grew up in St. Albans Vermont, and upon graduation from St. Mary's High School, moved to Washington D.C., where he took a job with the FBI as a file clerk. An Army Reservist, he was called to active duty as part of the call up for the Korean War. Upon graduation from OCS Artillery School at Ft. Sill Oklahoma and with the Korean War under a cease fire, Mr. LeClair was assigned to the 3rd Infantry Division at Ft. Benning, Ga. Following his discharge from the military Mr. LeClair joined the CIA with assignments in Alaska, Laos, Thailand, Indonesia, the Philippines and Hawaii. He retired form the CIA in 1993 and took a job with the Defense Department as an instructor at the Armed Forces Experimental Training Activity, Camp Peary, Va.
Paul Broadbent — Career CIA Operations Officer

Paul William Broadbent of Arlington, VA passed away peacefully on Tuesday, February 7, 2023, at the age of 81 of congestive heart failure. He was born in Cleveland, Ohio and attended St. Joseph's High School. Upon completing his enlistment in the U.S. Marine Corps (59-63), he enrolled and graduated from John Carroll University with a BA degree in history/philosophy (67). During his 35+ years as an operations officer in the Central Intelligence Agency (CIA), he took his family on wonderful adventures around the world.
---
16 Mar 23 (Thursday), 1130 (MST) - In Person - Colorado Springs - The AFIO Rocky Mountain Chapter hosts Dave Humpert, discussing "1983 The Year of Maximum Danger." ABSTRACT: "During my first years in Washington, I think many of us in the administration took it for granted that the Russians, like ourselves, considered it unthinkable that the United States would launch a first strike against them. But the more experience I had with the Soviet leaders and other heads of state who knew them, the more I began to realize that many Soviet officials feared us not only as adversaries but as potential aggressors who might hurl nuclear weapons at them in a first strike." President Ronald Reagan - "The American intelligence misconception was not to fully realize the nature of Soviet fears and the implication of those fears….Understanding other people's misconceptions is a long-standing problem in intelligence analysis."

BIO: During his varied career as a USAF Soviet/Russian military and political specialist, Dave relied on his knowledge of Russian political and military history and its culture with two degrees in Russian Area Studies. His Russian language ability was invaluable as an interpreter, translator, and source-language analyst in a variety of challenging assignments for the USAF and the operational intelligence community. In 2002, Dave retired from the USAF and began a career in DIA as the Senior Analyst for Political-Military Strategic (Russia) issues with the J2 Directorate, NORAD/USNORTHCOM. He performed additional intelligence duties for CIA, NSA and Department of State until his final retirement in 2016. This is an in-person event. For event location and other information, contact Steve Pease at steve13507@gmail.com.
18 Mar 23 (Saturday), 1400 (EST) - In Person Kennebunk, ME - AFIO Maine Meeting features David Greenham discussing "WWII German POW Camps in Maine." The meeting will feature speaker David Greenham, who is the executive director of the Maine Arts Commission and lecturer at the Drama Theater at the University of Maine in Augusta. Greenham is the founder of Maine History Theater of Ideas and has been commissioned to create multiple touring programs for the Maine Humanities Council. He will talk about "POW camps here in Maine" from his connection with the German POW project that was created in 2012 through the Holocaust and Human Rights Center of Maine.
Between 1944 and 1946, more than 4,000 German prisoners of war called Maine home. The story of how they arrived, and the lasting impact that they had on the people who encountered them is one of Maine's most interesting and obscure stories. It is a story of cooperation, kindness, and enemies who found a way to work for a common good, and even became friends.
A Q&A will follow the presentation. All are welcome to attend. No registration required...just show up.
Location: Kennebunk High School's Economos Lecture Hall, at 89 Fletcher St., Kennebunk, ME.
13 Apr 23 (Thursday), 1130 (PST) - In Person - San Francisco - The AFIO Andre LeGallo Chapter hosts Richard E. Hanson on CIA Operations in Viet Nam. No-host cocktail. Location: Basque Cultural Center, 599 Railroad Avenue, South San Francisco, CA. Please contact Mariko Kawaguchi, Board Secretary at afiosf@aol.com for questions. Students: please e-mail your school ID to get sponsored. Register here.
21 Apr 23 (Friday), 1030 (ET) - In-Person Tysons, VA - Registration has opened for AFIO National Spring Luncheon. Presentations by LTG Michael Groen (USMC, Ret), former Commander of the Joint Artificial Intelligence Center, discussing AI. His presentation begins at 11:00 a.m. And journalist Jim Popkin discussing Cuban Spy Ana Montes featured in his book, "Code Name Blue Wren: The True Story of America's Most Dangerous Female Spy―and the Sister She Betrayed." His talk starts at 1:00 p.m. Lunch served noon-1:00 p.m. Event ends 2:00 p.m. Registration closes 5:00 p.m. Friday, 14 April.
Register here
NO registrations or walk-ins at hotel. Check-in and badge pickup for Registered Attendees starts at 10:30 a.m. Luncheon prices are $55 for Members; $70 for nonmember guests and all Subscribers. Though we do not provide special overnight room rates, if you wish to make room reservations at the hotel, do so here. Cancellation Schedule: AFIO must guarantee XX meals to the hotel; therefore, regrets it must charge a cancellation fee. 100% refund until close of registration. No refunds or cancellations after close of registration. You will receive a donation receipt for fees forfeited. A donor statement will be sent showing that you made a "gift to AFIO" in such instances. Gifts to AFIO are tax-deductible. All attendees must be members of AFIO or accompanied by a member of AFIO. To learn more about becoming a member, visit: www.afio.com.  If you have any questions regarding membership, contact our office at 703-790-0320 or email us at afio@afio.com. Questions regarding event? Email events@afio.com
Some reactions to Popkin's "Code Name Blue Wren"
"Code Name Blue Wren might be the most mesmerizing spy story I've ever read. It shows how a brilliant manipulator secretly working for the Cubans finagled her way deep into the US military—and the anguish of the friends and family she so easily conned. Jim Popkin captures the brutal realities of modern espionage. I couldn't stop reading this." —Mark Leibovich, author of This Town and Thank You for Your Servitude

"For espionage devotees, Jim Popkin's Code Name Blue Wren is a critical read. In great detail, Popkin explores the case of Ana Montes, who became a mole in the Defense Intelligence Agency for Cuban intelligence. A mole who was almost never caught thanks to years of incompetence by the FBI's counterspies. But thanks to the dogged persistence of a dedicated NSA analyst, who bypassed the FBI at great risk to her career, Montes was arrested shortly after the 9/11 attacks. Left in her wake was the likely death of an American Green Beret killed in action in El Salvador and the pro-American troops fighting alongside him." —James Bamford, bestselling author of The Puzzle Palace and Spyfail: Foreign Spies, Moles, Saboteurs, and the Collapse of America's Counterintelligence

"Jim Popkin uncovers riveting details about one of the most damaging spy cases in US history, revealing new insights into the highly sensitive secrets that Ana Montes gave to her Cuban handlers. Through remarkably extensive interviews with her relatives and coworkers, he exposes not only what she did but why. This is the definitive history of how one of America's most highly regarded intelligence analysts betrayed her country, and how she almost got away with it." —Pete Williams, former NBC News justice correspondent

"This spy tale reads like a new season of Homeland – except this Ice Queen's traitorous double-life was entirely real. Jim Popkin takes us deep into a long-ignored story of an intel officer who went rogue, spilling US secrets to Cuba, endangering US operatives, and tricking presidents and her own sister at the FBI in the process." —Carol Leonnig, Pulitzer Prize-winning reporter at the Washington Post and author of Zero Fail: The Rise and Fall of the Secret Service 

"An entertaining story of cunning espionage."—Kirkus Reviews
See the AFIO Calendar of Events for scheduling further in the future.
---
Wednesday, 15 Mar 23, 1200 (ET) – Washington, DC – Intro to MASINT with Peter Humphrey – Virtual International Spy Museum Program
Birds do it, bees do it -- even educated slugs do it! But you can't do it…that is smell certain chemicals, feel an earthquake before it hits, or sense changes in the atmosphere. That's why spy agencies have invented super sensors to collect invisible intelligence -- chemical traces, nuclear particles, vibrations, and wave-lengths – that can be used to identify and track targets. Join us for an introduction to the too little-known field of Measurement and Signature Intelligence (MASINT) from Peter Humphrey. Humphrey is an all-source analyst: a researcher and writer with some 50 publications in the fields of intelligence, international affairs, and geophysics. Explore or Register here: www.spymuseum.org.
Saturday, 18 Mar 23, 1400-1600 (ET) – Washington, DC – Book Signing Event with Jonna Mendez – In Store Book Signing at the International Spy Museum
From the spymaster and inspiration for the movie Argo, discover the "real-life spy thriller" of the brilliant but under-supported CIA operatives who developed breakthrough spy tactics that helped turn the tide of the Cold War. Antonio Mendez and his future wife Jonna were CIA operatives working to spy on Moscow in the late 1970s, at one of the most dangerous moments in the Cold War. Soviets kept files on all foreigners, studied their patterns, and tapped their phones. Intelligence work was effectively impossible. The Soviet threat loomed larger than ever. The Moscow Rules tells the story of the intelligence breakthroughs that turned the odds in America's favor. Jonna Mendez is a former Chief of Disguise with over twenty-five years of experience as a CIA officer working in Moscow and other sensitive areas. Explore or Register here: www.spymuseum.org.
Friday, 24 Mar 23, 1200 (ET) – Washington, DC – Sidney Reilly: Master Spy with Benny Morris – Virtual International Spy Museum Program
Join International Spy Museum Historian and Curator Dr. Andrew Hammond in conversation with historian Benny Morris, author of Sidney Reilly: Master Spy, about one of the most colorful and best-known spies of the twentieth century. Emerging from humble beginnings in southern Russia, Reilly was an inventive, multilingual businessman and conman who became a virtuoso of espionage. He spent World War I in the United States, brokering major arms deals for tsarist Russia, and then joined the ranks of MI6, Britain's foreign intelligence service. He tried to overthrow the Bolshevik regime in Moscow before eventually being lured back to Russia and executed. The Spy Museum is proud to exhibit the only object in existence that illustrates the connection between Reilly and R.H. Bruce Lockhart, co-conspirator of the plot. Join the historians as they sift through the reality and the myth of Reilly's life to paint a fascinating portrait of one of the most intriguing figures from the golden age of spies. Program is free of charge but requires advanced registration. Explore or Register here: www.spymuseum.org.
Monday, 27 Mar 23, 1630 (ET) - Discussion on The Fourth Man with Prof. John J. Quattrocki, Institute of World Politics - In-Person - Washington, DC
Prof. John J. Quattrocki, Former Vice President, CACI's National Intelligence Solutions Group; Former Senior Executive on the National Security Staff, will be discussing "The Fourth Man" controversy raised by retired CIA Case Officer, Bob Baer, who published a book of the same title which has reignited an Intelligence Community bar fight as the IC approaches its 40-year anniversary. Join the discussion at IWP, as they discuss the case that has been at the core of IWP's curriculum on the Statecraft of Counterintelligence for more than 18 years. Location: The Institute of World Politics, 1521 16th St. NW, Washington D.C. 20036, in the Marlatt Mansion, Commodore Barry Room. Register here. No cost to attend but registration required.
Monday, 27 Mar 23, 1830 (ET) – Washington, DC – Red London with Alma Katsu – Virtual International Spy Museum Program
Alma Katsu is the award-winning author of seven novels; Red London, her latest is a follow-up to the successful Red Widow where she unveiled Lyndsey Duncan, a CIA intelligence officer nicknamed "the human lie detector." Katsu knows what she is writing about. She had a thirty-five-year career as a senior intelligence analyst for several US agencies, including the CIA and NSA, where she advised policymakers and military commanders on issues of national security. Her newest book is a nuanced, race-against-the-clock story that invokes today's headlines. International Spy Museum Director of Adult Education Amanda Ohlke and Katsu will discuss how Lyndsey reflects the reality of women working in intelligence and how the thriller's plot reflects both current affairs and famous notes from the past—like well-placed moles at the CIA. Explore or Register here: www.spymuseum.org.
Tuesday, 28 Mar 23, 1400-1500 (ET) – Washington, DC – SPY with Me: Memory Loss Program – Virtual International Spy Museum Program
SPY with Me is an interactive virtual program for individuals living with dementia and their care partners. Join SPY as we use music and artifacts to explore some of our favorite spy stories. Programs last one hour and are held virtually through Zoom. Every month the same program is offered on two different dates. To register, please email Shana Oltmans at soltmans@spymuseum.org. Free but space is limited. Register below. Explore or Register here: www.spymuseum.org.
Wednesday, 29 Mar 23, 0900-1700 (ET) – Boston, MA – How Wars End: A Conference Presented by the Pardee Center for the Study of the Longer-Range Future – Boston University - In Person
The event will feature five expert panels:How wars end from a historical perspective (Moderator: Prof. Erik Goldstein), How intelligence supports diplomats in ending wars (Moderator: Prof. Joseph Wippl), How the Afghanistan War ended (Moderator: Prof. John Woodward), How the Iraq War ended (Moderator: Prof. Shamiran Mako), How current crises will end (Moderator: Ambassador Mark Storella). The full list of panelists will be announced in the coming weeks. This conference is convened by Prof. John Woodward, Prof. Cathal J. Nolan, and Prof. Erik Goldstein in their capacity as Pardee Center Faculty Research Fellows. This event is free and open to the public. Register here.
Thursday, 30 Mar 23, 1400-1500 (ET) – Washington, DC – SPY with Me: Memory Loss Program – Virtual International Spy Museum Program
SPY with Me is an interactive virtual program for individuals living with dementia and their care partners. Join SPY as we use music and artifacts to explore some of our favorite spy stories. Programs last one hour and are held virtually through Zoom. Every month the same program is offered on two different dates. To register, please email Shana Oltmans at soltmans@spymuseum.org. Free but space is limited. Register below.  Explore or Register here: www.spymuseum.org
13-14 Jul 23 – 2023 Intelligence and National Security Summit - AFCEA/INSA - In Person - National Harbor, MD
"The Nation's Premier Intel and National Security Event" - Save the date for the 10th Annual AFCEA/INSA Intelligence and National Security Summit! The powerful, two-day program, at the Gaylord National Resort, will feature five blockbuster plenaries, six engaging breakout sessions, and a jam-packed exhibit hall full of the latest IC technology innovations. Top leaders will discuss State of the Community, Military Intelligence Priorities, Strategic Intelligence, and Cybersecurity Challenges. Breakout sessions with senior leaders, technology experts, and thought leaders will examine some of the most pressing issues facing the community. Plus, powerful networking opportunities designed to foster partnerships and relationship building. Stay tuned! Registration to open in early March. Check for updates here.
---
---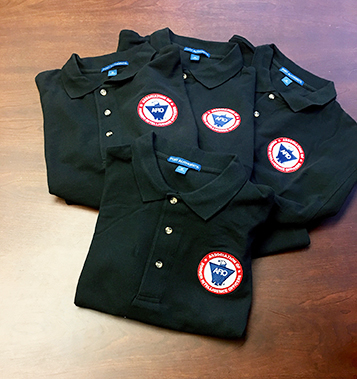 Now available: Black short-sleeved polo shirts with Embroidered AFIO logo
Show your support for AFIO with our new Black Short-sleeve Polo Shirts. Shirts are shrink and wrinkle resistant of fine cotton with a soft, "well-worn, comfy" yet substantial feel. They feature a detailed embroidered AFIO seal. Get a shirt for yourself and consider as gifts for colleagues, family, and friends. Only $50 each including shipping.
Sizes for (M) men, only; Small, Medium, Large, XL, XXL, and XXXL. $50 per shirt.
You may pay by check or credit card. Complete your order online here or mail an order along with payment to: AFIO, 7600 Leesburg Pike, Ste 470 East, Falls Church, VA 22043-2004. Phone orders at 703-790-0320. Questions? Contact Annette at: annettej@afio.com.
---

PopSocket for cellphones or tablets
Show your support to AFIO while enjoying the convenience offered by our AFIO Logo PopSocket. The PopSocket is most commonly used as a stand and as a grip for your mobile phone or tablet; handy for taking selfies, watching videos, and for texting. The PopSocket looks like a small button or sticker which, when closed, sticks flat to your mobile device. However, its accordion-like design enables it to pop open for use. The benefits of using a PopSocket make it a must-have accessory for your mobile phone or tablet. It also aids in keeping your phone from slipping off your hand during use, falling, or breaking.
Price: $15. Order this and other store items online here.
---


Caps - Dark Navy with Navy AFIO Logo
An authentic silhouette with the comfort of an unstructured, adjustable fit. Fabric: 100% cotton. Unstructured. Fabric strap closure with adjustable D-clip. Price: $30. Order this and other store items online here.
---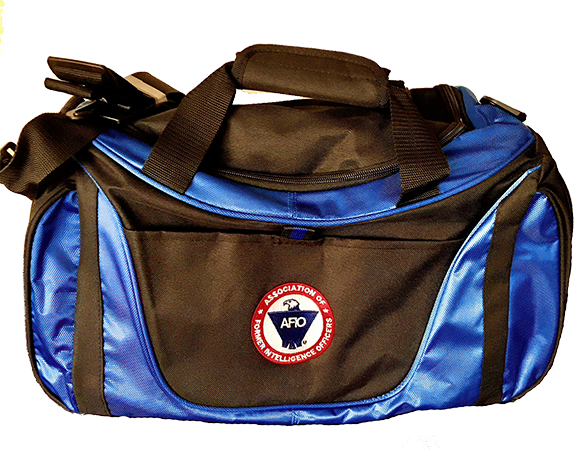 Duffel Bags - Royal Blue and Black with Full Color AFIO Logo This duffel has it all when it comes to value, style and organization.
600 denier polyester canvas with polyester double contrast; D-shaped zippered entry for easy access. Front pocket with hook and loop closure. End mesh pocket Easy-access end pockets. Four durable, protective feet and built-in bottom board for added strength. Web handles with padded grip. Detachable, adjustable shoulder strap.
Dimensions: 11"h x 19.75"w x 9.75"d; Approx. 2,118 cubic inches
Price: $50. Order this and other store items online here.
---
AFIO Mug with color glazed seal.

Made in the U.S.A., dishwasher-safe.
$35 includes shipping.

Sip your morning joe in style or use it to stash pens, cards, paperclips, or candy.
Order this and other store items online here.

---
JUST PUBLISHED FOR 2023
Be informed on career opportunities in the U.S. Intelligence Community
Intelligence as a Career - with updated listings of colleges teaching intelligence courses, and Q&As on needed foreign languages, as well as the courses, grades, extracurricular activities, and behavioral characteristics and life experiences sought by modern U.S. intelligence agencies.

AFIO's popular 47-page booklet reaches thousands of high school, college students, university guidance offices, and distributed in classes teaching intelligence, to help those considering careers in the U.S. Intelligence Community.

This is the all new fifth edition.
The publication is also popular with University Career Guidance Centers, professors and academic departments specializing in national security, and parents assisting children or grandchildren in choosing meaningful, public service careers.
This booklet is provided online as a public service from the generosity of AFIO board, volunteer editors/writers, donors, and members.
We thank all for their support which makes this educational effort possible.
Careers Booklet (new 2023 Fifth Edition) can be read or downloaded here

---
Guide to the Study of Intelligence...and...When Intelligence Made a Difference
"AFIO's Guide to the Study of Intelligence" has sold out in hard-copy.
It is available in digital form in its entirety on the AFIO website here.

Also available on the website here are the individual articles of AFIO's history project "When Intelligence Made a Difference" that have been published to date in The Intelligencer journal. More articles will be appear in future editions.
---
Address Technical Issues Or Unsubscribe
Some features of the email version of the WIN do not work for readers who have chosen the Plaintext Edition, some users of AOL, and readers who access their email using web mail. You may request to change from Plaintext to HTML format here afio@afio.com. For the best reading experience, the latest web edition can be found here: https://www.afio.com/pages/currentwin.htm
To unsubscribe from the WIN email list, please click the "UNSUBSCRIBE" link at the bottom of the email. If you did not subscribe to the WIN and are not a member, you received this product from a third party in violation of AFIO policy. Please forward to afio@afio.com the entire message that you received and we will remove the sender from our membership and distribution lists.
---
Disclaimer and Legal Protection
Weekly Intelligence Notes (WINs) are a carefully selected collection of timely open source reports and announcements and other media focused on intelligence and related national security matters that is produced for non-profit educational use by AFIO members and WIN subscribers. WINs are protected by copyright and intellectual property laws. They may not be reproduced or re-sent without specific permission from the Producer. Opinions expressed in the materials contained in the WINs are solely those of the content creators listed with each item. Notices in the WINs about non-AFIO events do not constitute endorsement or recommendation by AFIO.

(c) 1998 thru 2023


---

AFIO Members Support the AFIO Mission - sponsor new members! CHECK THE AFIO WEBSITE at www.afio.com for back issues of the WINs, information about AFIO, conference agenda and registrations materials, and membership applications and much more! .

AFIO | 7600 Leesburg Pike, Suite 470 East, Falls Church, VA 22043-2004 | (703) 790-0320 (phone) | (703) 991-1278 (fax) | afio@afio.com
---
About AFIO | Membership Renewal | Change of Address | Upcoming Events | Chapter Locations | Corporate/Institutional Memberships | Careers in Intelligence Booklet | Guide to the Study of Intelligence | Intelligencer Journal | Weekly Intelligence Notes | Make A Donation | AFIO Store | Member-Only Section | Code of Ethics | Home Page
RETURN TO TOP
---