NOW AVAILABLE

Just released - 2017 edition

Intelligence as a Career - with updated listings of colleges teaching intelligence courses, and Q&As on needed foreign languages, as well as the courses, grades, extracurricular activities, and behavioral characteristics and life experiences sought by modern U.S. intelligence agencies.

AFIO's popular 56-page booklet reaches high school and college students considering careers in the U.S. Intelligence Community.
This is the fourth edition.
The publication is also popular with University Career Guidance Centers, professors and academic departments specializing in national security, and parents assisting children or grandchildren in choosing meaningful, public service careers.
This booklet is provided at no cost as a public service - online and in print - from the generosity of AFIO board, donors, and members. 20,000 printed copies of each edition are distributed. Many more PDF copies are accessed online.
We thank all members for their support which makes this educational effort possible.

2017 Careers Booklet (fourth edition) in PDF Format available here.

Released 20 March 2017

---

CAREERS: New CIA recruitment videos for 2017 released.

Click here, or image above, for Video #1

---

Getting a Security Clearance: Questions and Answers about what they are, how they are conducted,
how you can qualify, how long they take, and what can put them in jeopardy.


Two valuable booklets are now available

The Security Clearance Process: Answers to Frequently Asked Questions - by the Congressional Research Service, Sept 2013- [PDF]

Security Clearances - FAQs - ClearanceJobs.com / DICE - [PDF]

Other articles of interest:

6 Degrees Everyone Thought Were Useless (But Are Actually Pretty Handy) by David Brown
Just because you lack a degree in electrical engineering doesn't mean you can't get a great job in the intelligence community. - Clearance Jobs

Why a 1099 Form May Be Your Security Clearance Savior by Sean Bigley
With debt and a security clearance, there is one crucial step you shouldn't overlook: a review of your tax records. - Clearance Jobs

Security Policy, Progress and Reform Q and A by Chandler Harris
One of the industry's leading security experts shares his thoughts on continuous monitoring, the National Background Investigations Bureau, and more. - Clearance Jobs

Visit Clearance Jobs here.

Cannot open some or all of these PDFs? It can mean your PDF viewer is out-of-date.
Use this link to update your viewer to the latest version.

---

CAREER OPPORTUNITIES:


[IMPORTANT: AFIO does not "vet" or endorse research inquiries, career announcements, or job offers. Reasonable-sounding inquiries and career offerings are published as a service to our members, and for researchers, educators, and subscribers. You are urged to exercise your usual caution and good judgment when responding, and should verify the source independently before supplying any resume, career data, or personal information.]


---

Online Full-Time Faculty - Strategic Intelligence (Doctoral Faculty) at American Military University/American Public University APU.

Requisition Number: 17-0081; Department: Academics, Post Date: 5/25/2017; Date Closing: Open Until Filled

Synopsis of Role: Doctoral faculty members are scholar practitioners and play key roles in teaching, research, and service. They are united by the common goal of inspiring academic excellence in students with a broad range of interests and experiences. They are key to creating a rewarding online and face-to-face learning experience for students by engaging them, challenging them, and supporting them. They provide the resources for a quality learning experience for students by ensuring coherence in the discipline, rigor in the content, and relevance and currency to the practice. Full-time faculty members contribute to a range of activities that support student learning outcomes, program quality, and discipline integrity, all of which focus on student learning and retention. They work with other departments including instructional technology, library and course materials, and marketing.

Academic Responsibilities and Essential Functions:

•Teaching excellence
•Deliver online and face-to-face lessons to graduate and/or undergraduate students.
•Provide guidance for doctoral student's dissertations by acting as an advisor, dissertation chair, or committee member and as such, provide intensive mentoring and feedback throughout the dissertation process.
•Initiate, facilitate, and moderate online classes.
•Be a faculty leader in your classes by fully embracing the Community of Inquiry Framework of Teaching Presence, Cognitive Presence, and Social Presence.
•Comply with APUS guidelines and expectations for quality faculty engagement online and face-to-face.
•Participate in professional development to enhance teaching skills.
•Work with Director of Doctoral Programs and collaborate with faculty to ensure discipline, program and course continuity, currency, and relevance.
•Update course content and materials and/or delivery methods, based on information such as emerging practice changes in the discipline, instructional effectiveness data, current or future performance requirements, feasibility, and costs.
•Attend school and discipline meetings (monthly or quarterly) on curriculum, content, development of discipline and practice, and APUS expectations.
•Research and Scholarship
•Contribute to advancing the discipline as a scholar and leader.
•Keep abreast of developments in one's own field by reading current literature, engaging with colleagues, and participating in professional organizations and conferences.
•Demonstrate scholarly activity through presentations, publications, and leadership within the disciplinary community.
•Mentor students in research projects, including doctoral dissertations.
•Service
•Contribute to university and school committees for strategic initiatives.
•Contribute service to the discipline, e.g., through roles in professional associations or as journal reviewers.
•Contribute to community outreach and service, especially through our veteran-focused programs.

Required Education and Experience:

•Terminal degree in national security, international relations, homeland security, political science, cyber/security Studies, emergency management, criminal justice with security emphasis, public admin/policy, psychology, or a closely related field from a regionally accredited institution is required.
•Three or more years of experience in a strategic intelligence field is preferred.
•Three or more years of college-level teaching experience is required.
•Online teaching experience is preferred.
•Active research agenda with demonstrated ability to publish and present research is required.
•Proficient in Microsoft Office Suite programs is required.

Preferred Areas of Expertise and Experience: •Strategic Intelligence; •National Security; •Cyber Security; •Threat Analysis; •Terrorism; •Law Enforcement; •Psychology.

Work Environment and Physical Demands: •Remote/Online; •Requires attendance at meetings in Charles Town, WV, VA, or DC; •Sitting, extensive use of keyboard.

---

Mercyhurst University (Erie, Pennsylvania) seeks new Dean of the Ridge College of Intelligence Studies and Applied Sciences.

Mercyhurst University (Erie, Pennsylvania) has begun a search for its next Dean of the Ridge College of Intelligence Studies and Applied Sciences. Named after Erie, PA native Tom Ridge, 43rd governor of the Commonwealth of Pennsylvania and first Secretary of Homeland Security, the Ridge College of Intelligence Studies & Applied Sciences brings together complementary academic disciplines that stress critical thinking, data analysis and collaborative decision-making.
The Ridge College consists of eight undergraduate departments and four graduate departments. The over 800 undergraduate and 210 graduate students are taught by 34 full-time dedicated and student-centered faculty. As a community that believes strongly in applied and active learning, most faculty are themselves successful practitioners as well as academics. While there are other disciplines housed in the college, Intelligence Studies is the largest department at Mercyhurst and one of the most well-known in the country. And, they are very focused on the applied (vs. theoretical) aspect, so they are particularly interested in potential "non-traditional" candidates, i.e. military, government, the intelligence agencies, NGO, etc.
Position profile is available here.
APPLICATION PROCEDURES: To ensure full consideration, applications are due by April 21st, 2017. Candidates should e-mail, as Microsoft Word or Adobe Acrobat attachments, the following: 1) a cover letter that addresses the position responsibilities and qualifications listed above; 2) a current resume or CV; and 3) the contact information for three professional references to MercyhurstDean@rhperry.com.
FOR FURTHER INFORMATION, PLEASE CONTACT: Matthew J. Kilcoyne, Managing Partner, 202 253-9846, or Roger H. Martin, PhD, Senior Consultant, 914 777-1644, both of R. H. Perry & Associates, 2607 31st St NW, Washington, DC 20008. www.rhperry.com

---

University of Pittsburgh

Graduate School of public and international affairs

Senior Lecturer in Intelligence Studies

The Graduate School of Public and International Affairs at the University of Pittsburgh invites applications and nominations for a non-tenure-stream faculty position as a Senior Lecturer in Intelligence Studies to begin in the fall term of 2017 (authorization pending). This is a three-year contract position with the possibility of renewal. The successful candidate will have at least a master's degree in international affairs (or a related field) and expertise in the intelligence field based on at least ten years of professional experience working for one or more U.S. intelligence agencies. The individual hired will be expected to offer four courses in intelligence studies per academic year within the context of the Security and Intelligence Studies major for our Master of Public and International Affairs program, advise master's students interested in a career in the intelligence community and, where appropriate, work with the Director of the Matthew B. Ridgway Center for International Security Studies to organize conferences or workshops related to security and intelligence.

Qualified applicants should submit a letter of application describing their professional background and teaching interests, a curriculum vitae or resume, three letters of recommendation and, if available, teaching evaluations to:

Prof. Michael Kenney, Search Committee Chair
c/o Mary Ann Gebet, Executive Assistant to the Dean
Graduate School of Public and International Affairs
3407 Posvar Hall
Pittsburgh, PA 15260

Applications must be submitted by January 6, 2017 to receive full consideration.

The University of Pittsburgh is committed to a diverse and inclusive community and to maintaining a work and educational environment that is free of all forms of discrimination. EEO/AA/M/F/Vets/Disabled.

---

University of Maryland University College (UMUC in Largo, Maryland) seeks a Program Chair, INTELLIGENCE MANAGEMENT, for a specialization within the Graduate School's MS in Management Program. ID: 10561.


SPECIFIC RESPONSIBILITIES INCLUDE:
• Managing the development, promotion, and direction of the Intelligence Management specialization within the MS in Management program.
• Preparing, developing, and administering new degrees and courses within the specialization
• Leading the programs' transitions to competency-based programs, to include creating, developing course content, and administering new courses.
• Recruiting, mentoring, and supervising faculty.
• Teaching courses within the specializations.
• Participation in the Graduate School's Enhanced Learning Model program re-design initiative, including redesigning courses, learning resources, and assignments.
• Performing other job-related assignments.
• Program Chair will be expected to work onsite at the University's Academic Center in Largo
REQUIRED EDUCATION AND EXPERIENCE:
• Terminal degree in a field related to Intelligence management from an accredited institution of higher learning.
• 10 years of professional and/or managerial work experience in an intelligence-related field.
• Three years of teaching experience with excellent student evaluations, preferably online with adult, established part-time students.
• Excellent administrative, verbal and written communication skills.
• Experience in managing diverse teams and projects.
PREFERRED EDUCATION AND EXPERIENCE:
• Educational and professional experience in intelligence from an accredited institution of higher learning is preferable, although otherwise strong candidates with experience in one area will be considered.
• Experience with competency-based education, teaching and mentoring and developing curriculum in new programs.
POSITION AVAILABLE IMMEDIATELY & WILL REMAIN OPEN UNTIL FILLED. SALARY COMMENSURATE WITH EXPERIENCE

To apply, do so here.

---

Field Intelligence Element (FIE) Director (Req. 400316)
Energy and Global Security Directorate
Argonne National Laboratory
Lemont, Illinois (Southwest Suburb of Chicago)

Argonne National Laboratory is a Department of Energy national laboratory with over 1,500 scientists and engineers performing world-class research aimed at solving the nation's energy, environmental and security challenges. Argonne is located 25 miles southwest of Chicago on a beautiful 1,500-acre campus.

Description:
The FIE Director, as the DOE Senior Intelligence Officer's (SIO) representative at Argonne National Laboratory, is the principal official within Argonne responsible for oversight, compliance and reporting under Executive Orders 12333 and 13462, the DOE "Procedures for Intelligence Activities", DOE-IN policy and policy guidance for Field Intelligence Elements and for the Strategic Intelligence Partnership Program (SIPP). Within Argonne, the FIE Director is the principal official responsible for the protection of classified intelligence information, in accordance with the Executive Orders and applicable Director of Central Intelligence Directives, Intelligence Community Directives, and other relevant DOE-IN policies and policy guidance.

In addition, the FIE Director has oversight authority and responsibility for activities performed by Argonne employees and subcontractors that have been granted SCI accesses by DOE when those activities use SCI resources. The FIE Director prepares special administrative reports as required, and routinely handles sensitive and confidential correspondence and material.

In this position, you will: Build, nurture, and strengthen interdisciplinary collaborations among stakeholders including external scientific and industrial entities within the intelligence community; Assist Argonne directorate and division leadership in identifying, developing, enhancing, and managing research programs and associated funding within the intelligence community; Oversee and manage quality control aspects of all Strategic Intelligence Partnership Program (SIPP) projects conducted inside the Argonne FIE; Prepare and contribute to technical analyses, reports and presentations on national and homeland security topics.

To be considered you must have: Master's Degree and 15 years work experience or equivalent or Ph.D. and 10 years work experience or equivalent; Detailed knowledge of the intelligence Community and all applicable Executive Orders, and DOE Procedures for Intelligence Activities; Ability to interact with research sponsors and maintain effective sponsor relationships within the intelligence community; Ability to identify and develop new sources of research funding within the intelligence community; Knowledge of how the Strategic Intelligence Partnership Program (SIPP), secure IT, and cyber security function; Operational and technical leadership, management oversight, negotiations, relationship building, decision making, strategic planning, and verbal and written communications.

Desirable: Knowledge of ANL policies, strategic plans, procedures, organizations, managers, and functions. It is preferred that the degree(s) be in a scientific or engineering disciplines. Successful applicants for this position must provide proof of U.S. citizenship and will be required to possess and maintain Q and SCI clearances. We offer a competitive salary and an excellent benefits package.

We offer a competitive salary and an excellent benefits package. For consideration, please apply via our website at: http://1.usa.gov/1iNYeit.

---

Program Chair Intelligence Management and Criminal Justice Management, Graduate School - Largo, MD - for the University of Maryland University College

UMUC is actively searching for a Program Chair for the Intelligence Management and Criminal Justice Management Programs in Largo, MD. The new Program Chair will lead The Graduate School' s (TGS) Master of Science in Management: Intelligence Management subspecialty and the Master of Science in Management: Criminal Justice Management subspecialty by directing, managing, and continuously improving the overall program and supervising faculty to assure teaching effectiveness.
Requirements include a terminal degree.
UMUC is one of 11 degree-granting institutions in the University System of Maryland (USM). Working adults, military personnel, and other students around the globe are achieving their academic goals through UMUC's innovative educational options, including online instruction, accelerated academic programs, and classroom-based courses taught during the daytime, evenings, and weekends. Currently, more than 42,000 students attend UMUC nationally, and an additional 33,852 students attend UMUC at onsite classes in more than 25 countries throughout the world; about 56,000 students are active duty military, veterans, and their families. In 2013, UMUC had over 261,000 online course enrollments.


SPECIFIC RESPONSIBILITIES INCLUDE: Managing the development, promotion, and direction of the Intelligence and Criminal Justice specializations within the MS in Management program; Preparing, developing, and administering courses within those specializations; Leading the programs' transitions to competency-based programs, to include creating, developing course content, and administering new courses; Recruiting, mentoring, and supervising faculty; Teaching courses within the specializations; Performing other job-related assignments; Program Chair will be expected to work onsite at the University's Academic Center in Largo; Other job-related duties as assigned.

REQUIRED EDUCATION AND EXPERIENCE: Terminal degree in field related to Intelligence or Criminal Justice management from an accredited institution of higher learning; 15 years of professional and/or managerial work experience in an intelligence management and/or criminal justice-related field; Three years of teaching experience with excellent student evaluations, preferably online with adult, established part-time students; Excellent administrative, verbal and written communication skills; Experience in managing diverse teams and projects.

PREFERRED EDUCATION AND EXPERIENCE: Educational and professional experience in both criminal justice and intelligence areas from an accredited institution of higher learning is preferable, although otherwise strong candidates with experience in one area will be considered; Experience with competency-based education, teaching and mentoring and developing curriculum in new programs.

POSITION AVAILABLE IMMEDIATELY & WILL REMAIN OPEN UNTIL FILLED- SALARY COMMENSURATE WITH EXPERIENCE: All submissions should include a cover letter and résumé. UMUC Offers an excellent benefits package to include up to 8 credits of tuition remission per semester, a minimum of 25 days of leave, and a range of insurance options. For detailed benefits information, please visit here to apply.
For more information use this link.

---

Assistant/Associate Professor - Intelligence Analysis Program

James Madison University (JMU) seeks applicants for an innovative new faculty position focused on data visualization that will help prepare students as analysts in both in private and public sectors, as well as government agencies, through its Bachelor's Degree Program in Intelligence Analysis (IA). This will be a tenure-track appointment at the Assistant or Associate Professor level (both depending upon the candidate's qualifications) and will reside within the larger Department of Integrated Science and Technology (ISAT), an interdisciplinary, dynamic, and highly collaborative academic unit that is home to the IA program, along with the BS programs in Geographic Science and Integrated Science & Technology, and the Masters in Environmental Management and Sustainability.
The position is full-time, with a focus on student-centered teaching, scholarship, and service. The typical teaching load is 3 courses per semester, and includes primary responsibility for the program's data visualization course, as well as helping develop (and teach) more advanced course offerings in GIS and other data visualization methods. In addition to excellence as an undergraduate teacher, the position requires an active program of scholarly activity that enriches the program and provides research experiences for undergraduates. The position requires either a Ph.D. in a relevant academic discipline, or a Masters degree and substantial professional experience in the field. Expertise using intelligence analysis tools such as Analyst's Notebook, Palantir, Semantica Pro, and GIS is desired. Strong candidates showing exceptional promise in other areas of application will also be considered. The position also involves serving as an active spokesperson for the IA program to external constituencies and helping to develop a potential new certification program in geospatial intelligence.
The IA program, a rapidly growing program in its ninth year, prepares a new generation of versatile, multidisciplinary analysts to work on future challenges in business, national security, and society. The program emphasizes methodology and synthesizes: critical and creative thinking methods; technological tools for data collection, visualization, and analysis; contextual understanding of an issue's political, economic, social, and technological context; and strong communicative and professional skills to support decision-making. Graduates are well positioned for careers in the public or the private sector and have secured positions as analysts at major consulting firms, US intelligence agencies, defense contractors, within the military, and in law enforcement.
JMU is a comprehensive university, with an enrollment of approximately 18,000 undergraduate and 2,000 graduate students, located in the beautiful Shenandoah Valley, approximately 2 hours from Washington, D.C., Richmond and Roanoke. JMU is regarded as one of the finest universities in the nation and has been cited in U.S. News and World Report, Changing Times and Money Magazine as an outstanding public university and as one of the nation's top 35 universities for undergraduate research. James Madison University is committed to enhancing campus diversity and creating a more inclusive and diverse institution.
Review of applications will begin on November 5, 2015; the search will remain open until the position is filled. Required application materials include: 1) a cover letter that explains how the candidate fits the position requirements; 2) a curriculum vitae; 3) a statement of teaching and/or training experience and philosophy; and 4) contact information for at least three professional references. If available, evidence of potential as a teacher, such as teaching evaluations, should be attached as "Optional Other Document 2" on the JMU site (below)
Application materials must be submitted online through JMU's application system: https://joblink.jmu.edu/. To apply for the position, refer to posting number 049628. Salary shall be commensurate with experience. Questions can be directed to the Chair of the search committee, Dr. Michael Deaton, at deatonml@jmu.edu.
James Madison University is committed to a diverse and inclusive community and to maintaining a work and educational environment that is free of all forms of discrimination. This institution does not tolerate discrimination or harassment on the basis of age, color, disability, gender identity, genetic information, national origin, parental status, political affiliation, race, religion, sex, sexual orientation or veteran status. Anyone having questions concerning discrimination should contact the Office for Equal Opportunity: (540) 568-6991.

---

FBI is seeking a Technical Writer....

Technical Writer sought to assist the FBI's National Virtual Translation Center in Washington, DC

FSA - Forfeiture Support Associates, LLC. - is currently seeking a Technical Writer to assist the FBI's National Virtual Translation Center in Washington, DC.

Technical Writer at FBI NVTC
https://recruiting.adp.com/srctcb/public/RTI.home?t=370449

City: Washington Worksite: FBI Requisition Number: 15-265 Posted Salary: 32.47

Description: As an intelligence-driven and a threat-focused national security organization with both intelligence and law enforcement responsibilities, the mission of the FBI is to protect and defend the United States against terrorist and foreign intelligence threats, to uphold and enforce the criminal laws of the United States, and to provide leadership and criminal justice services to federal, state, municipal, and international agencies and partners. The National Virtual Translation Center (NVTC) is a federal government center created to serve the U.S. government's translation needs. They were established by Congress in 2003 to provide timely and accurate translations in support of national interests.
A Technical Writer execute the following duties: • Develops, writes, and edits material for reports, manuals, briefs, proposals, instruction books, catalogs, and related technical and administrative publications concerned with work methods and procedures, and installation, operation, and maintenance of machinery and other equipment. Receives assignments from supervisor • Observes production, developmental, and experimental activities to determine operating procedure and detail • Interviews production and engineering personnel and reads journals, reports, and other material to become familiar with product technologies and production methods • Reviews manufacturer's and trade catalogs, drawings and other data relative to operation, maintenance, and service of equipment • Studies blueprints, sketches, drawings, parts lists, specifications, mockups, and product samples to integrate and delineate technology, operating procedure, and production sequence and detail • Organizes material and completes writing assignment according to set standards regarding order, clarity, conciseness, style, and terminology • Reviews published materials and recommend revisions or changes in scope, format, content, and methods of reproduction and binding • Types or scans articles • Prepares documents to be posted on the Intranet • Distributes publications to appropriate law enforcement offices in the field • Carries print jobs to printing and budget offices A Technical Writer may also: • Maintain records and files of work and revisions • Select photographs, drawings, sketches, diagrams, and charts to illustrate material • Assist in laying out material for publication • Arrange for typing, duplication and distribution of material • Write speeches, articles, and public or employee relations releases • Edit, standardize, or make changes to material prepared by other writers or plant personnel Specialize in writing material regarding work methods and procedures
Requirements: A Technical Writer must meet the following qualifications: • Minimum educational requirements of a four year undergraduate degree in English, journalism, communications, or related field • Knowledge of desktop publishing or graphic programs is preferred Preferred Skills: • In-depth knowledge of SDL Trados Studio and similar CAT tools • MA in Translation and Localization Management • Experience with OCR and alignment tools • Experience with converting Adobe PDF to MS Office formats • Familiarity with XML and HTML • Basic knowledge of Adobe Creative Suite • Fluency or proficiency in a second language
This position requires U.S. Citizenship and a 7 (or 10) year minimum background investigation. Candidates already possessing a Top Secret clearance strongly preferred
Area of Interest: Technical Writing Position
Schedule: Full-time
State/Province: District Of Columbia
Facility ID: DC001
Forfeiture Support Associates (FSA), LLC is proud to be an Affirmative Action/Equal Opportunity Employer. We recruit, employ, train, compensate, and promote qualified persons in all job titles without regard to age, ancestry, color, gender, HIV status, marital status, medical condition, national origin, physical or mental disability, race, religion, sex, sexual orientation (including gender expression and identity), veteran status, family leave status or any protected group status as defined by applicable law.

Apply online at Forfeiture Support Associates, LLC. at www.forfeituresupport.com (Requisition #: 15-265, keywords FBI, NVTC, or Writing). Questions? Email rcsernik@forfeituresupport.com

---

Seeking Guest Lecturers & Adjunct Professors - Daniel Morgan Graduate School, Washington, DC

The Daniel Morgan Academy, a new graduate school in Washington, DC serving the national security community, is looking for experienced intelligence and military professionals to be paid guest lecturers and adjunct professors. This is an opportunity to leave a legacy and impact the next generation of intelligence officers by passing down your knowledge and expertise. You will play an important part in shaping the future of the IC by training and mentoring people who will make a difference. We will work around your schedule and have video capabilities for those not in the DC area. For more information, go to: https://dmgs.org/.

---

Social Media Analyst - Perform data mining, exploitation, collection, analysis, production and dissemination activities focused on social media and sociocultural information sets using a variety of computer hardware and software applications. Location Pearl Harbor, Hawaii. Must have • Bachelor or higher degree • 4-6 years of intelligence analysis experience. • TS/SCI, CI poly cleared. Favorable Qualifications: • Complete familiarity with the rules and regulations governing US persons • Expert knowledge on social media collection capabilities and analysis (beyond just Facebook and Twitter) and how it impacts both large and small populations • The ability to generate predictive analysis based upon socio-political studies and content/sentiment within the Social Media Space • Familiarity with intelligence-oriented geospatial software is desired • Regional research focus is a plus, but not required • Bachelor's degree, either in a marketing or a relevant social science discipline with a focus on social media analysis.

and

Socio-cultural Analyst - Provide cultural and social overview for specified geographic areas of interest and continue to research the cultural information for a specific area to prepare detailed analysis of populations and subpopulations. Synthesize detailed atmospheric information (e.g. cultural/social leaders, cultural norms, assessment of attitudes, group dynamics, values, etc.) as well as major components of human society (e.g. economic, demographic, legal, political, social, religious, etc.) to provide intelligence assessments in support of planning and analytic efforts. Favorable Qualifications: • Experience with social constructivist research/concepts and/or identity analysis • Experience working as a deployed analyst or with population-centric engagement activities, such as Civil Affairs or COIN initiatives • Experience conducting All Source Analysis, particularly leveraging open source resources • Must enjoy research and demonstrate strong writing skills • Familiarity with intelligence-oriented geospatial software is desired • Regional research focus is a plus, but not required.

Goldbelt Inc. and its subsidiaries are equal opportunity employers. We recruit, employ, train, compensate, and promote without regard to race, color, religion, gender, sexual orientation, gender identity or expression, national origin, age, disability, genetic information, marital status, amnesty, or status as a covered veteran in accordance with applicable federal, state and local laws.

Replies to either job to: Wayne Mercer, Corporate Recruiter, Goldbelt inc., 13900 Lincoln Park Drive Ste 310, Herndon, VA 20171; Phone (703) 871-2091 ex 3194; Fax (703) 871-0026; wayne.mercer@goldbelt.com or visit http://www.linkedin.com/pub/wayne-mercer/2/277/611/

For more information on Goldbelt, Inc., explore www.goldbelt.com

---

THE CITADEL

The Department of Criminal Justice is currently recruiting for four tenure-track or tenured appointments. These are open rank searches, with employment beginning in August 2015. We are interested in candidates who possess a Ph.D. and whose research interests fall within one of the following broad areas: homeland security, intelligence, criminal justice, and criminology. A Ph.D. is required. Candidates must be willing to offer courses in our undergraduate day program, evening undergraduate and graduate level programs. The J.D. is not an appropriate degree for this position. Salary is negotiable and competitive. Rank of hire, beginning salary, and possible consideration for tenure on appointment are contingent on credentials. The department offers a full range of courses in the undergraduate day program attended by approximately 2,000 members of the Corps of Cadets, an evening undergraduate bachelor's degree program, and Graduate Certificates in Homeland Security and Intelligence Analysis. The availability of grants from The Citadel Foundation to support faculty research and development is an attractive feature of academic life at the college. Applications will be accepted until the position is filled.

To apply, candidates must submit the following: A cover letter describing relevant educational background, teaching and academic interests (including research specializations), a curriculum vitae, sample course syllabi and course evaluations (if available), sample of research and writing, official graduate transcripts and three letters of recommendation.
All material should be sent to: Professor Sean Griffin, Chair, Criminal Justice Search Committee; Department of Criminal Justice; The Citadel; 171 Moultrie Street; Charleston, S. C. 29409. Tel: 843-953-0319; Fax 843-953-7085; e-mail: (sean.griffin@citadel.edu).
To learn more about the Citadel and our programs, visit the Citadel web page, www.citadel.edu.

Application deadline: UNTIL FILLED. NOTE: "UNTIL FILLED" MEANS THAT APPLICATIONS WILL BE RECEIVED UNTIL THE POSITION IS FILLED AND/OR A SUFFICIENT NUMBER OF APPLICATIONS ARE RECEIVED. The Citadel is an affirmative action/equal opportunity employer, dedicated to multi-cultural diversity in campus and leadership positions. The beginning salary range for this position is: COMPETITIVE.

This listing was posted here on 2014 October 06.

---

Coastal Carolina University - Assistant Professor of Intelligence and National Security Studies -

The College of Humanities and Fine Arts at Coastal Carolina University invites applications for a tenure-track position as Assistant Professor of Intelligence and National Security Studies beginning August 2015. Preference will be given to applicants with specializations related to intelligence analysis, with particular interests in terrorism, geospatial intelligence, and cyber security. The ability to offer courses in intelligence collection management and open-source intelligence would also be of interest. Prior professional work experience in the field of intelligence is welcome, but not required.

Candidates are required to have a Ph.D. in Political Science or other relevant field by the time of appointment. The successful candidate will teach undergraduate courses in the field, as well as support the continued growth and development of the Intelligence and National Security Studies program. Prior experience with distance learning would be beneficial.

Coastal Carolina University is a public comprehensive liberal arts institution located just nine miles from the Atlantic coast resort of Myrtle Beach, South Carolina. Coastal enrolls more than 9,900 students from 45 states and 58 nations. The University is accredited by the Commission on Colleges of the Southern Association of Colleges and Schools to award the baccalaureate and selective masters degrees of national and/or regional significance in the arts and sciences, business, humanities, education, and health and human services, a specialist degree in educational leadership, and a Ph.D. degree in Marine Science.

Interested applicants should apply online at http://jobs.coastal.edu . Candidates should submit a curriculum vitae, cover letter, writing sample, and the names and contact information of three references. Also submit copies of transcripts and teaching evaluations (if available) online or directly to Coastal Carolina University, c/o Dr. Jonathan Smith, Search Committee Chair, Department of Politics and Geography, PO Box 261954, Conway, SC 29528. To ensure consideration, all materials should be received by October 31, 2014. For additional information, please contact Dr. Smith (jonsmith@coastal.edu, 843-349-6573) or Dr. Holley Tankersley, Chair of the Department of Politics & Geography (htankers@coastal.edu, 843-349-2949).

Coastal Carolina University is an AA/EO employer and strongly encourages applications from minorities, women, and those with disabilities.

---

China Team Senior All-Source Analyst

Leidos (www.leidos.com) is currently seeking a Senior China All-Source Analyst with experience in underground facility analysis to support a national intelligence customer in the Reston, VA area.

PRIMARY RESPONSIBILITIES:

Produce finished all-source analytical intelligence of designated facilities for senior U.S Defense Department and government officials, U.S. Combatant Commands; that are in accordance with IAW DNI Analytical Standards
Produce all-source analysis and targeting on China defense issues and Underground Facilities (UGFs)
Provide expertise in Chinese national military strategy and doctrine

PROFICIENCIES:

Web Intelligence Search Engine (WISE) or Tripwire Analytic Capability (TAC)
Modernized Integrated Database (MIDB)
GEMINI interface to MIDB, to include experience accepting new records, building new facility records, building new associated component records, populating all mandatory fields, adding graphics and models, deleting facilities, setting facility status, merging facility records, and understanding Category Codes and their uses
National Production Workshop (NPW)
RemoteView
Net-centric Geospatial Discovery Service (NGDS)
Familiarity with DIA Directorate for Analysis analytical product templates and guidance
Working with foreign partners under exchange agreements

MINIMUM REQUIRED QUALIFICATIONS:

Currently possess an active TS/SCI security clearance
Bachelor's or higher degree with 15 years of intelligence analysis experience, or, specialized training and a minimum of 10+ years of relevant intelligence analysis experience
Credentialed subject matter expert or recognized specialist in relevant field

ADDITIONAL HIGHLY DESIRED QUALIFICATIONS:

Experience conducting analysis on Chinese UGFs and related military engineering organizations
Mandarin Chinese language proficiency (DLPT 3/3/3 or equivalent)
China Foreign Area Officer (FAO) or Defense Attaché experience
Experience briefing senior U.S. Government civilian and military personnel
Experience collaborating/coordinating intelligence assessments with agencies across the IC
Targeting experience


If interested, please contact Mike Bruni of Leidos at brunim@leidos.com.
Training Ideas:
Intelligence Community Jobs and Language Learning Opportunities: In classes here in the U.S. or abroad, or on your own. Some sources -

Middlebury-Monterey Language Academy- offers top-quality summer language immersion - for middle and high school students - Arabic, Chinese, Portuguese, Spanish, French, Russian, Italian, Japanese and German.

Monterey Institute of International Studies - special total immersion summer and winter classes in Arabic, Mandarin Chinese, French, Russian, and Spanish.

Lingua Service Worldwide, 800-394-5327, is based in Connecticut and represents more than 60 language schools around the globe. The company regularly visits schools to monitor performance, and provides applicants with contact info for former students.


LanguageCourse.net 800-613-6345, based in Barcelona, lists more than 400 schools worldwide. Schools are given star ratings by former students, and there's an online forum with uncensored reviews. The schools must be accredited and must have been in business for at least three year.

Atlanta International Language Institute - based in Atlanta, GA, teaches in group or private classes over 60 languages, including Afrikaans, Amharic, Arabic, Armenian, Bambara, Bamanankan, Belarussian, Bengali, Berber, Bosnian, Breton, Bulgarian, Cantonese, Chinese (Mandarin), Czech, Danish, Dutch, Estonian, Farsi, Finnish, French, Fujian, Georgian, German, Greek (Modern), Hebrew, Hindi, Hungarian, Italian, Japanese, Kazakh, Korean, Kyrgyz, Lao, Latvian, Lingala, Lithuanian, Malaysian, Malay, Mandi, Mongolian, Norwegian, Polish, Portuguese, Punjabi, Romanian, Russian, Serbo-Croatian, Slovak, Spanish, Swahili, Swedish, Taiwanese, Thai, Turkish, Ukrainian, Urdu, Uzbek, Vietnamese, Wolof and Yoruba.

Intelligence Community Jobs for Students -

Central Intelligence Agency - https://www.cia.gov/careers/student-opportunities/index.html

Defense Intelligence Agency –http://www.dia.mil/Careers.aspx

Federal Bureau of Investigation - https://www.fbijobs.gov/

National Geospatial-Intelligence Agency - https://www.nga.mil/Careers/Pages/Default.aspx

National Security Agency - https://www.nsa.gov/careers/index.shtml

Office of Naval Intelligence - http://www.navy.com/careers.html

NOTE: Deadlines for summer internships in the Intelligence Community are in the fall (October and November) for the following summer.


OPPORTUNITIES FOR CURRENT STUDENTS
The members of the Intelligence Community (IC) offer high school and college students a variety of temporary employment opportunities, including paid internships and co-operative education programs. Such programs allow interested students to experience first-hand what it is like to work in the IC and if it is a "fit" for them. At the same time, the IC agency is able to evaluate the students' work performance and consider them for permanent employment upon graduation.
In addition, many IC agencies offer scholarships or fellowships, some of which provide a salary and full government benefits as well as tuition and other educational expenses. Interested students should consult the Student/Special Programs web page at the various agencies to learn exactly what programs each offers.


TEMPORARY EMPLOYMENT OPPORTUNITIES
You can contribute to the work of the nation before you graduate as most of the IC components offer summer internship programs and some offer internships during the academic year. Some of the IC components also offer co-operative education programs which are formal programs linking a student's major with relevant work experience. Most of the co-op programs are for college level students, however the National Security Agency does have a high school co-op program. Interns and co-op students engage in substantive and meaningful work assignments, while earning a competitive hourly wage and gaining valuable practical experience. Competitive is particularly keen for these programs with application deadlines six to nine months in advance of the period in which you wish to work. Applicants are expected to meet the same employment standards as permanent employees. Applicants must be U.S. citizens and should have a strong academic record (GPA of 3.0 or better). Foreign language skills, previous study or residency abroad and military service are pluses. Outstanding interpersonal and communication skills are essential. Some agencies require medical examinations and/or polygraph examinations as well as a background investigation. Some agencies also offer unpaid internships.
In addition to the above, the institutions listed in AFIO's latest version of our Careers in Intelligence booklet are those places which have offered or currently offer courses in intelligence and security subjects. (Because curricula vary and change from year to year, the list is not definitive.)

---

Intelligence Community - Seven Years in a Row - Named 2015
One of the Best Places to Work in the Federal Government

For the seventh consecutive year, the Intelligence Community (IC) was honored as #2 in the top-ten Best Places to Work in the Federal Government, according to an independent analysis of federal workers' job satisfaction and commitment.

The rankings were compiled by the Partnership for Public Service (PPS) and American University's Institute for the Study of Public Policy Implementation (ISPPI) and announced recently in Washington, D.C. PPS is a nonprofit, nonpartisan organization that aims to attract people to federal careers and improve how the government runs. The institute conducts research and helps federal leaders solve difficult public-policy issues.

The IC ranked fourth overall among large agencies, which includes over 30 organizations, each of which employs more than two thousand people. Rankings are based on data from the 2015 Federal Employee Viewpoint Survey, which the U.S. Office of Personnel Management administers. The first Federal Government survey was in 2003, but the IC has only participated since 2009. Max Stier, president and CEO of the Partnership for Public Service, noted that the IC does not have to participate but does so voluntarily, "which is a credit to them."

To maintain the security of information about its work force, the IC relies on its own survey instrument to assess each year how its workers feel about issues such as job satisfaction, professional development, and the effectiveness of senior leaders. The IC includes several questions from the federal survey in the IC's annual Employee Climate Survey. That way, the Community's information can be compared with that from other organizations.

Other top-five large organization Best Places to Work are: The National Aeronautics and Space Administration and the U.S. Departments of Commerce, State and Justice.

Visit bestplacestowork.org to see which agencies top the rankings and to access trend analysis, demographic data and all 10 workplace categories, as well as generate custom reports and conduct side-by-side comparisons for up to three agencies.

---

Office of the Director of National Intelligence Offers 4th Annual Summer Seminar for College Students Interested in I.C. Careers

National Security Analysis & Intelligence Summer Seminar (NSAISS)

ODNI TO OFFER 4th ANNUAL SUMMER SEMINAR
FOR COLLEGE STUDENTS INTERESTED IN IC CAREERS
The Office of the Director of National Intelligence's (ODNI) National Security Analysis & Intelligence Summer Seminar (NSAISS) soon will be accepting applications for a two-week residential summer program July 10-22 in Washington, D.C.
The residential seminar will introduce participants to the Intelligence Community. Individuals will interact with senior officials, current intelligence analysts and private sector experts to explore intelligence disciplines, methodologies and substantive topics through a curriculum of lectures, panels, case studies, simulations, and site visits to various agencies. Program participants will receive accommodations, per diem, and transportation to and from Washington, D.C. and to all program activities.
The NSAISS is open to U.S. citizens who are graduate students and to college seniors graduating in the 2014-2015 academic year with proven plans for ongoing graduate study in fall 2015. This seminar is not open to federal government employees, contractors, currently serving military or activated reservists.
Applicants will be required to electronically submit the following materials:
 Standard Form 86 (SF-86) "Questionnaire for National Security Positions" in order to qualify for a temporary SECRET clearance.
 Official university transcripts (both undergraduate and graduate), which can be scanned.
 Two letters of recommendation from professors supporting the applicant's candidacy, describing academic performance and career aspirations. The letters, if scanned, must be on university letterhead and include the name of the applicant and the signature of the referrer. If e-mailed, the recommendation must be sent directly from an account bearing the name of the person making the recommendation.
 A statement of no more than 250-words describing the candidate's educational and professional goals, and what role, if any, the NSAISS will play in achieving these goals.
The window to apply to this program will be short. Candidates should begin preparing and completing the above forms now to be ready when the official announcement is made. Incomplete applications will not be considered.
Please frequently check the ODNI website for updates and information on when, where, and how to apply.

---

Intelligence Training Opportunities for High School Students

The National Security & Intelligence conference, hosted by LeadAmerica, provides high achieving students with the opportunity to build real world career skills and analyze leadership attributes within the environment of our nation's capital. For ten days, students examine historic and current challenges to National Security, while understanding the roles and methods of diplomacy and intelligence through focused workshops on Iran, the Kashmir Crisis, and the Cuban Missile Crisis. In addition, students analyze issues such as information sharing, the origins of terrorism, intelligence ethics and the proliferation of WMD's, while also attending briefings at the U.S. State Department and the Saudi Arabian Embassy. Students visit the Pentagon and the International Spy Museum and participate in an engaging Career Planning Seminar, which exposes them to career tracks and the requisite training for the fields of Intelligence and National Security. Students also complete LeadAmerica's skill building curriculum, which fosters necessary skills such as teambuilding, time management, and communication, culminating in the formulation of a personal mission and vision statement.

To learn more about LeadAmerica and the National Security & Intelligence conference please visit them here or contact an Admissions Counselor at 866.FYI.LEAD.

---

---

FBI HONORS INTERN PROGRAM
We're Looking for a Few Good Students

American Military University - An Intelligence Education Wherever You Are!
________________________________________

New Jersey City University - Professional Security Studies Department
________________________________________

________________________________________
The SCIP Institute provides an integrated approach to fundamental CI principles and the latest thinking in specific CI disciplines. If you're new to competitive intelligence, you'll learn the ways in which CI can create a competitive advantage for your organization. If you're an experienced CI practitioner, SCIP Institute provides a framework to expand your existing knowledge and provides the opportunity to showcase your skills and abilities to your employers. Get the details here.
________________________________________
Visit their website to locating those important Hiring Events for those who hold active security classifications.
Upcoming TechExpo Top Secret Hiring Events - Active Security Clearance Required
Full information available at www.TechExpoUSA.com
________________________________________
www.DefenseTalent.com Operates an online job board for the defense, aerospace and homeland security industries
---
Best Practice Forum: Leading the CI Function
This forum is designed specifically for the CI manager. It delivers innovative, practical solutions to your day-to-day and long term planning challenges that allows your department to stay ahead of the curve and grow its credibility in the organization. Join us to examine the dynamics of integrating CI into an organizational culture, and the tools and processes you can use to leverage your department and organizational talent. The forum environment allows you to explore best practices and key strategies through thought leadership and real world case examples that you can use immediately. The interactive facilitated discussion format provides time for valuable networking, open discussion with your peers and creating actionable, results oriented plans in a peer-to-peer environment. Get the details here.
________________________________________
Using Future Intelligence to Enhance Early Warning, Risk Management, and Innovative New Ideas
In this workshop, participants will learn how futures research, the analysis of long-term trends of society and technology out –five to 20 years, is a natural match for the competitive intelligence professional in his or her goal to help management understand the competition of tomorrow. They will learn case studies of how companies such as Dow Chemical and the Coca-Cola Company incorporate a regular flow of information about the future to understand hidden threats and opportunities. Once participants understand the value of foresight to the organization, they will learn the seven tools every CI practitioner can use to bring their decision makers a perspective on the future. Workshop participants will conduct a futures study - the future of beer - using research that simulates what an actual project would reveal. At the end of the day, those involved will understand how to study a variety of potential futures and present their strategic implications to senior management, adding vital information about the future to your competitive intelligence practice. Get the details here.
Careers in Intelligence
The following listings are jobs with federal agencies and corporations in or supporting the U.S. intelligence community.
---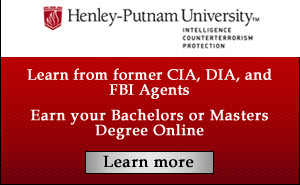 Online University Available for Intelligence Career-Oriented Students


100% Online Bachelor and Master of Science (BS/MS) Degrees in Intelligence, Counterterrorism,
and Protection from Henley-Putnam University

Henley-Putnam University is a leading educational institution in the field of Strategic Security. Henley-Putnam's degrees in Intelligence, Protection, and Terrorism and Counterterrorism Studies prepare law enforcement, military, intelligence community, and private industry professionals with the network, skills, and insights to advance in their careers and protect the future. Henley-Putnam, an accredited member of DETC, offers Online BS/MS Degree Programs. For more information on Henley-Putnam University, call 888-852-8746 or visit us online at http://www.henley-putnam.edu/.
---
AFIO members and others are invited to consider new opportunities with MITRE, to see why they are one of Fortune Magazine's 100 Best Companies to Work For. If you possess a current Secret (or higher) clearance and a track record of success in any of the following areas:
Systems Engineering (Sensors, Complex Systems, Biometrics, Networks, Geospatial)
SIGINT Engineering
Software & Data Engineering
Enterprise Architecture
Information Security & Information Assurance
Cost and Acquisition Analysis
Contracts Administration
Communications Engineers (Missile Defense, SATCOM)
Electronic and Financial Crime Intelligence Analysis
Healthcare Informatics
Homeland Security/Critical Infrastructure Analysis
Modeling and Simulation Engineering
Operations Research Analysis
Organizational Change Management - Communications
Program Management/Earned Value Management
Software Packaging/Radia Engineering
Oracle Financials Development
Contact MITRE to explore new career options. http://www.mitre.org
---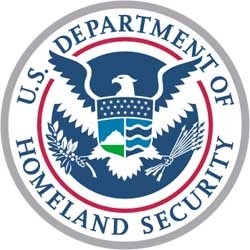 CAREERS IN INTELLIGENCE WITH DHS
Start you intel career, now. NINE positions at the Department of Homeland Security Headquarters are listed below. They look forward to receiving resumes from qualified candidates.
Make a smart career move to DHS. Many announcements for positions at the Department of Homeland Security-headquarters arrive each week. These positions are posted on https://www.usajobs.gov/. DHS looks forward to receiving resumes from qualified AFIO candidates. For vacancies with DHS components including FEMA, Coast Guard, etc., please check their postings on https://www.usajobs.gov/.
For vacancies with DHS components including FEMA, Coast Guard, etc., please check their postings on https://www.usajobs.gov/.
---
Sparta - now part of Parsons
Parsons, an engineering, construction, technical, and management services firm, has openings in Intelligence/National Security Military jobs, and Intelligence/National Security Cyber jobs.
---
OTHER AGENCIES AND GROUPS PROVIDING CAREER OPPORTUNITIES
IntelligenceCareers.com
http://www.intelligencecareers.com
Find more than 650+ jobs online at anytime on this splendid intelligence career & intel career transition site, filled with plum positions for or about: analysts, cybercrime, COMINT, COMSEC, direct support to intelligence efforts around the world, ELINT, engineering, IMINT & Imagery, INFOSEC, linguistics, mathematicians, policy development, technology, and just about any career requiring a security clearance and a whole lot that don't.
A sample of the kinds of organizations that you'll find offering opportunities: ACS Defense, Boeing & Boeing Satellite Systems, CACI, IntelData, Lockheed Martin, the NSA, SAIC, Sytex Inc., the U.S. State Department, and U.S. Investigations Services (USIS).
---
To join AFIO,
or subscribe to our publications,
start HERE.
Current Members:
*Online Renewal*
or
"Change of Address
or New Email Info
---
Federal Agencies


Office of the Director of National Intelligence

Central Intelligence Agency

National Security Agency

Federal Bureau of Investigation

Defense Intelligence Agency

National Reconnaissance Office (Career openings via DOD)

Department of Energy

Department of State

Treasury Department, Office of Intelligence Support and U.S. Secret Service

Army Intelligence

Naval Intelligence

Air Force Intelligence, Surveillance, and Reconnaissance

Marine Corps Intelligence

National Geospatial-Intelligence Agency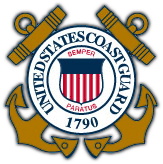 Coast Guard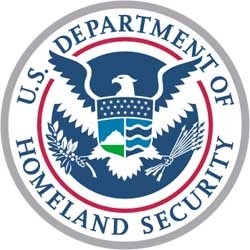 Department of Homeland Security