AFIO Central Office
7700 Leesburg Pike
Suite 324
Falls Church, VA
22043
Voice: 703 790 0320
Fax: 703 991 1278
Email: afio@afio.com

© 2018 AFIO

Copyright and Privacy Notice


The Association of Former Intelligence Officers (AFIO) presents this website to serve our members and visitors as a portal to our activities and to provide word of upcoming educational events by other select intelligence groups.
Upcoming AFIO and Intelligence Community Events
Many informative, fascinating programs are occuring in the Washington Metro Area and across the country. Find out which ones to add to your calendar to stay connected and to stay current.

Corporate
Learn how your company can make a difference with AFIO corporate memberships and marketing opportunities. Reach more than 4,800 intelligence professionals.

National Members
Join or renew your existing membership and enjoy member benefits, such as special publications, invitations to events, unique banking & investment services, scholarships, and career assistance.

Publications
Sign up and receive the popular Weekly Intelligence Notes [WINs] and the print-only academic journal: Intelligencer - Journal of U.S. Intelligence Studies for the intelligence community by intelligence professionals. AFIO also produces Intelligence As A Career - a printed and online guide to organizing your life and education to qualify for work in the intelligence community, and a Guide to the Study of Intelligence to assist college instructors, secondary school teachers of history, civics, and current events, and students, on the best readings on a wide variety of current intelligence topics.

About Us
Learn about us - our many events, publications, programs, and legislative alerts. Support AFIO with purchases and donations or meet our members at events throughout the US. Make your views known.

Chapters
Local chapters have appeal to many members, so after you have joined AFIO National, consider adding a local chapter membership to your mix.

Upcoming AFIO and related Organization Educational Events ... Full listings found here

Saturday, 11 August 2018, 11 a.m. - 3 p.m. - Orange Park, FL - AFIO North Florida Chapter hosts Col John Frketic on "The President's Daily Brief."

Our guest speaker is Colonel John D. Frketic, US Army(Ret), talking about "the President's Daily Brief" aka "the PDB." He has recently given a similar speech to the University of North Florida. Frketic spent 34 years on active duty with multiple combat tours including Vietnam, Operation Desert Shield/Desert Storm and Operation Iraqi Freedom and was an intelligence operator, analyst, and unit commander with years working intelligence, order-of-battle, and counterterrorism issues throughout the Balkans and the Middle East. The PDB, sometimes referred to as the President's Daily Briefing or the President's Daily Bulletin, is a top-secret document provided each morning to the US President and also distributed to a small number of top-level US officials approved by the President. It includes highly-classified intelligence analysis, information about CIA covert operations, and reports from the most sensitive US sources or those shared by allied intelligence agencies. The PDB is produced by the Director of National Intelligence, and involves fusing intelligence from CIA, DIA, NSA, the FBI and other members of the US Intelligence Community.
Location: Country Club of Orange Park, 2525 Country Club Blvd, Orange Park, FL 32073.
RSVP: Ken Meyer at kemeyer123@att.net or for further information call 904-777-2050. Cost will be $24 per person, pay the Club at the luncheon. Remember that family and guests, especially potential members, are all cordially invited.

---

Friday, 2 November 2018, 10 am - 2 pm - Tysons, VA - AFIO National Winter Luncheon features Ambassador Prudence Bushnell and authors Gus Russo and Eric Denzenhall

First notice AFIO's Fall Luncheon Friday, 2 November 2018. Ambassador Prudence Bushnell, Deputy Assistant Secretary of State for African Affairs, U.S. Ambassador to Kenya and Guatemala, and Dean of the Leadership and Management School at the Foreign Service Institute, will discuss Terrorism, Betrayal, and Resilience — My Story of the 1998 U.S. Embassy Bombings

Authors Gus Russo and Eric Dezenhall will discuss Best of Enemies: The Last Great Spy Story of the Cold War Of this book, being released at the event, early reviewers have said: "... crucial for anyone who wants to understand espionage or the Cold War."— James Grady, author of Six Days of the Condor
"If John le Carré wrote nonfiction and was a great reporter, BEST OF ENEMIES would be the result."—Laurence Leamer, author
"... how an American CIA agent and a Russian KGB agent wound up on the same side. You have to read it to believe it."—Tom Brokaw
Former KGB Officer Gennady Vasilenko, and Michelle "Mox" Platt, daughter of the late CIA Operations Officer Jack Platt, will be in attendance.

Badge pick-up starts at 10 a.m. First speaker is Ambassador Bushnell, at 11 a.m. Gus Russo and Eric Dezenhall speak at 1 p.m.

Register here to ensure a seat. Event Location: DoubleTree-Hilton, Tysons Corner, VA [formerly the Crowne Plaza], at 1960 Chain Bridge Rd, McLean, VA 22102. Directions are here.

---

AFIO's Intelligence Community Mousepad

Full color seals of all 18 members of the U.S. Intelligence Community on this 8" round, slick surface, nonskid, rubber-backed mouse pad. Price still only $20.00 for 2 pads [includes shipping to U.S. based address, only. For foreign shipments, we will contact you with a quote.] Great gift for colleagues and self. Click image above for larger image. Now with dark navy background, brighter, updated seals of member agencies. And now MADE IN USA. Order MOUSEPADS here.

---

AFIO's Guide to the Study of Intelligence
Are You Using It?
The Guide consists of more than 66 articles on all aspects of intelligence. It is intended to help instructors become familiar with intelligence-related subjects. Guide articles, written by both academic experts and seasoned practitioners, are introductions to the subject with recommended readings for further study.
Guide articles appear in AFIO's journal Intelligencer and as PDFs on our website here.
They are free for academic reuse.

For a complete list of what articles are available at this time, view this pdf.

Thursday, 19 July 2018, 11:30 AM - Colorado Springs - The AFIO Rocky Mountain Chapter hosts Robert Fricke, discussing "East Germany and the Stasi – Separating myth from reality"

A review of the former German Democratic Republic (GDR's) national security police [Staatssicherheitsdienst (Stasi)] will focus on a brief history and description of the notorious organization headed by Erich Mielke as gleaned by speaker's research and experience as an Assistant Legal Attaché in Frankfurt, Germany from 1999-2004. Robert Fricke will review the lasting legacy of the Stasi and discuss controversial deaths of East German dissidents Juergen Fuchs and Lutz Eigendorf, blamed on Stasi assassins. Fricke's research and experience will be bolstered by his unique status as the grandson of a German immigrant who has re-established strong ties with his former East German family from the town of Calbe an der Saale in the German province of Saxony-Anhalt. Two of his second cousins served in the GDR Nationale Volksarmee (Army). Robert Fricke is retired Special Agent of the FBI. He is currently an educator and instructor with background in Federal law enforcement, government intelligence, and compliance in high-risk, complex environments. During his career, Fricke also served as project manager for the Department of Homeland Security, supervising a team tasked with vetting domestic intelligence information with the terrorist watch list. He also served as an intelligence analyst for the Department of Justice and Department of Defense, providing daily support to the US Northern Command Counter Intelligence Office. Fricke is originally from Cleveland, Ohio and is a 1978 graduate of the Virginia Military Institute.

Contact Tom VanWormer at robsmom@pcisys.net to attend or for more information.

---

2 August 2018, 6:30 to 8:30 p.m. - Wilsonville, OR - The AFIO Columbia River Chapter features Derrick Olsen on "Staying Engaged on International Issues in the Age of Disruption."

Derrick Olsen, former State Department official, and current President of World Oregon, will discuss "From the State Department to WorldOregon: Staying Engaged on International Issues in the Age of Disruption."
Olsen is a former Foreign Service Officer and currently the President of WorldOregon. Previously, he had over 13 years managing political and economic issues as a Foreign Service Officer for the US Department of State in Latin America, Asia, and Washington, DC, with four overseas tours including as Chief of the US Embassy's Political Section in Tegucigalpa, Honduras. Fluent in Spanish, Derrick grew up in Oregon. He holds a BA in Government and History from Dartmouth College and a MS in Foreign Service from Georgetown University.
Event location: McMenamins Wilsonville Old Church & Pub, 30340 SW Boones Ferry Rd, Wilsonville, OR 97070 (503) 427-2500. Note: Attendees are responsible to pay for their own food and beverages. McMenamins will provide individual checks for everyone's convenience. The views expressed are those of the speaker and do not represent the views or opinions of the US Government or any component of AFIO.
TO ATTEND: Contact Carl Wege twege@ccga.edu or 912-222-8640 or for more information.

---

Monday, 24 September 2018, 5:30 - 8 pm - New York, NY - AFIO NY Metro Chapter hosts Elizabeth Peek on "The Inextricable Links between Economics, Intelligence, and National Security."

Elizabeth Peek is a writer and columnist for The Fiscal Times, an online bipartisan policy journal, covering politics, finance, and economics. In prior years she was the lead business columnist for the New York Sun, and contributing editor to the New York Post, the Huffington Post, The Motley Fool, the Wall Street Journal, and Women on the Web, as well as to numerous magazines. She is a frequent guest on Bloomberg TV shows, CBS, Fox, and CNBC.
One of the first women partners of a major bracket Wall Street firm, she moved on to Wertheim & Company where she was one of the top three oilfield analysts ranked by Institutional Investor Magazine. She became Associate Director of Research, Head of International Research, and director of the firm's equity business in Tokyo, and then a General Partner and then a Managing Director of Wertheim Schroder after the two companies merged.
She graduated with honors in economics from Wellesley College and is a certified CFA.

Location: Society of Illustrators, 128 E 63rd St (between Park and Lexington), New York, NY 10065.
Timing: Registration starts at 5:30 pm, Speaker presentation starts at 6 pm. Fee: $50/person. Payment at the door only. Cash or check. Full dinner, cash bar.
RSVP: Strongly recommended that you RSVP to ensure space at event. Call or Email Chapter President Jerry Goodwin at afiometro@gmail.com or 646-717-3776.

---

AFIO's 788-page comprehensive Guide to the Study of Intelligence. Peter C. Oleson, Editor. Foreword by Dr. Robert M. Gates, former Director, Central Intelligence.
View authors and table of contents here.

A thoughtful gift for professors, students, those considering careers in intelligence, and current/former officers seeking to see what changes are taking place across a wide spectrum of intelligence disciplines.

AFIO's Guide to the Study of Intelligence helps instructors teach about the large variety of subjects that make up the field of intelligence. This includes secondary school teachers of American History, Civics, or current events and undergraduate and graduate professors of History, Political Science, International Relations, Security Studies, and related topics, especially those with no or limited professional experience in the field. Even those who are former practitioners are likely to have only a limited knowledge of the very broad field of intelligence, as most spend their careers in one or two agencies at most and may have focused only on collection or analysis of intelligence or support to those activities.

$95, includes Fedex shipping to a CONUS (U.S.-based) address. AK, HI, and other US or foreign addresses should contact afio@afio.com to inquire about shipping options.

To order use this online form. The Guide is available for purchase directly from Amazon at this link. All orders outside the U.S. should order from Amazon.

NOW ONLINE: As an educational service to professors and students, AFIO provides the full 788-page Guide online here at no charge. This was made possible through the generosity of our foundation, corporate, and institutional members, coupled with the donations we received from our many individual members.


Even with the book online, at 788-pages a printed copy allows a reader to get away from the glare of electronic devices to read sections and articles without a nearby plug. It also allows annotations, underlines, and highlighting to enhance learning and retention of material. Order here. The Guide is available for purchase directly from Amazon at this link.

Other Upcoming Educational Events....includes selection of events from advertisers, corporate sponsors, and others

Wednesday, 18 July 2018, noon - 1:30pm - Washington, DC - Joint Dacor-Bacon/DIAA Forum features RAdm Paul Becker USN on "How Temperament, Tone, and Tenacity are Critical to Military Success."

Rear Admiral Paul Becker, (USN, Ret) will discuss how the fundamentals of Temperament, Tone, and Tenacity are critical to success in the military and beyond.
Paul Becker served 30 years as a Naval Intelligence Officer. His service includes Director of Intelligence (J2) for the Joint Chiefs of Staff, the Pacific Command in Hawaii, the International Security Assistance Force Joint Command in Afghanistan, command of Central Command's Joint Intelligence Center and Assistant Naval Attaché to France. He led the Presidential Transition's Intelligence Community Landing team in 2016 which provided policy input, strategic guidance, and operational advice to new Administration cabinet secretaries. Since retiring from active duty Paul has founded the Becker T3 Group, LLC. Becker T3 is a consultancy, keynote speaker, and executive coaching service focused on global risk management, business intelligence, cyber operations and organizational leadership. Paul holds an MPA from Harvard's Kennedy School of Government and a BS from the U.S. Naval Academy. He is also a Senior Fellow with the Center for Naval Analyses and is a Professor of Practice at the University of Virginia's Batten School of Leadership and Public Policy.
Remarks are Off the Record and not for attribution.
Location: Dacor Bacon House, 1801 F St NW, Washington, DC 20006.
Registration: via email at programs@dacorbacon.org or call (202) 682-0500 ext. 20 or 11. When registering for the joint forum identify yourself as being associated with DIAA.
Cost: $25 at door. You may pay with cash, check, or credit card. No online payment option. Cancellation must be received by 9 am NLT Tuesday 17 July or full cost of the event will be charged. You are responsible for paying for self and your guests who are no-shows or who cancel late. Please respect our rules on this matter.
TIMING: Doors open at 11:30; Reception Noon - 12:30; Lunch 12:30 - 1:05; Remarks and Q&A 1:10. PARKING: DACOR Bacon House has no parking. Limited street parking available on surrounding streets or at meters. Meters are routinely checked Monday through Saturday 7am until 10 pm so payment and timing crucial to avoid ticketing. Pay for street parking by credit card with Parkmobile. Each meter has a Parkmobile sticker with a zone number. Either use the Parkmobile App on your smartphone (app must be downloaded) or call number on sticker to pay via credit card. You can also add time to your meter through Parkmobile. GARAGES: Two parking garages are conveniently located next door to Dacor-Bacon House. They are located on either side of 18th St between F St and G St - look for Colonial Parking sign. Additional parking garages are at: Courtyard Marriott at 515 20th St NW; Colonial Parking at 1775 I St NW; and George Washington University at 2028 G St NW.
METRO: Dacor is four blocks from the 18th Street exit of Farragut West Station on the Blue and Orange lines. The K Street exit of the Farragut North Station on the Red line is two blocks further.
Google Map: https://dacorbacon.org/live/facilities/directions/

Tuesday, 17 July 2018, 1-4pm - Washington, DC - Meet A Spy: Alex Finley at the International Spy Museum


The Spy Museum hosts "Meet A Spy" with Alex Finley, a former officer of the CIA's Directorate of Operations, where she served in West Africa and Europe. Her writing has appeared in Slate, Reductress, Funny or Die, and other publications. She is the author of Victor in the Rubble, a satire about the CIA and the War on Terror. She will be available to sign her book. There is no charge for this event. Visit www.spymuseum.org.
NOW AVAILABLE
Getting a Security Clearance: Questions and Answers about what they are, how they are conducted,
how you can qualify, how long they take, and what can put them in jeopardy.

Two valuable booklets are now available
The Security Clearance Process: Answers to Frequently Asked Questions - by the Congressional Research Service, Sept 2013
[PDF]
Security Clearances - FAQs - ClearanceJobs.com / DICE
[PDF]
---
Be informed on career opportunities in the U.S. Intelligence Community
Intelligence as a Career - with updated listings of colleges teaching intelligence courses, and Q&As on needed foreign languages, as well as the courses, grades, extracurricular activities, and behavioral characteristics and life experiences sought by modern U.S. intelligence agencies.

AFIO's popular 56-page booklet reaches high school and college students considering careers in the U.S. Intelligence Community.
This is the fourth edition.
The publication is also popular with University Career Guidance Centers, professors and academic departments specializing in national security, and parents assisting children or grandchildren in choosing meaningful, public service careers.
This booklet is provided at no cost as a public service - online and in print - from the generosity of AFIO board, donors, and members. 20,000 printed copies of each edition are distributed. Many more PDF copies are accessed online.
We thank all members for their support which makes this educational effort possible.
Careers Booklet (fourth edition) in PDF Format available here.
---
Intelligence Community - Nine Years in a Row - #5 in 2017
One of the Best Places to Work in the Federal Government
For the ninth consecutive year, the Intelligence Community (IC) was honored to be in the top-ten Best Places to Work in the Federal Government, according to an independent analysis of federal workers' job satisfaction and commitment. See more about the ranking here.
The rankings were compiled by the Partnership for Public Service (PPS) and American University's Institute for the Study of Public Policy Implementation (ISPPI) and announced recently in Washington, D.C. PPS is a nonprofit, nonpartisan organization that aims to attract people to federal careers and improve how the government runs. The institute conducts research and helps federal leaders solve difficult public-policy issues.
The IC ranked fourth overall among large agencies, which includes over 30 organizations, each of which employs more than two thousand people. Rankings are based on data from the 2017 Federal Employee Viewpoint Survey, which the U.S. Office of Personnel Management administers. The first Federal Government survey was in 2003, but the IC has only participated since 2009. Max Stier, president and CEO of the Partnership for Public Service, noted that the IC does not have to participate but does so voluntarily, "which is a credit to them."
To maintain the security of information about its work force, the IC relies on its own survey instrument to assess each year how its workers feel about issues such as job satisfaction, professional development, and the effectiveness of senior leaders. The IC includes several questions from the federal survey in the IC's annual Employee Climate Survey. That way, the Community's information can be compared with that from other organizations.
Other top-five large organization Best Places to Work are: The National Aeronautics and Space Administration and the U.S. Departments of Commerce, State and Justice.
Visit bestplacestowork.org to see which agencies top the rankings and to access trend analysis, demographic data and various workplace categories, as well as generate custom reports and conduct side-by-side comparisons for up to three agencies.
---
---
Join as a corporate, academic,
or foundation member
---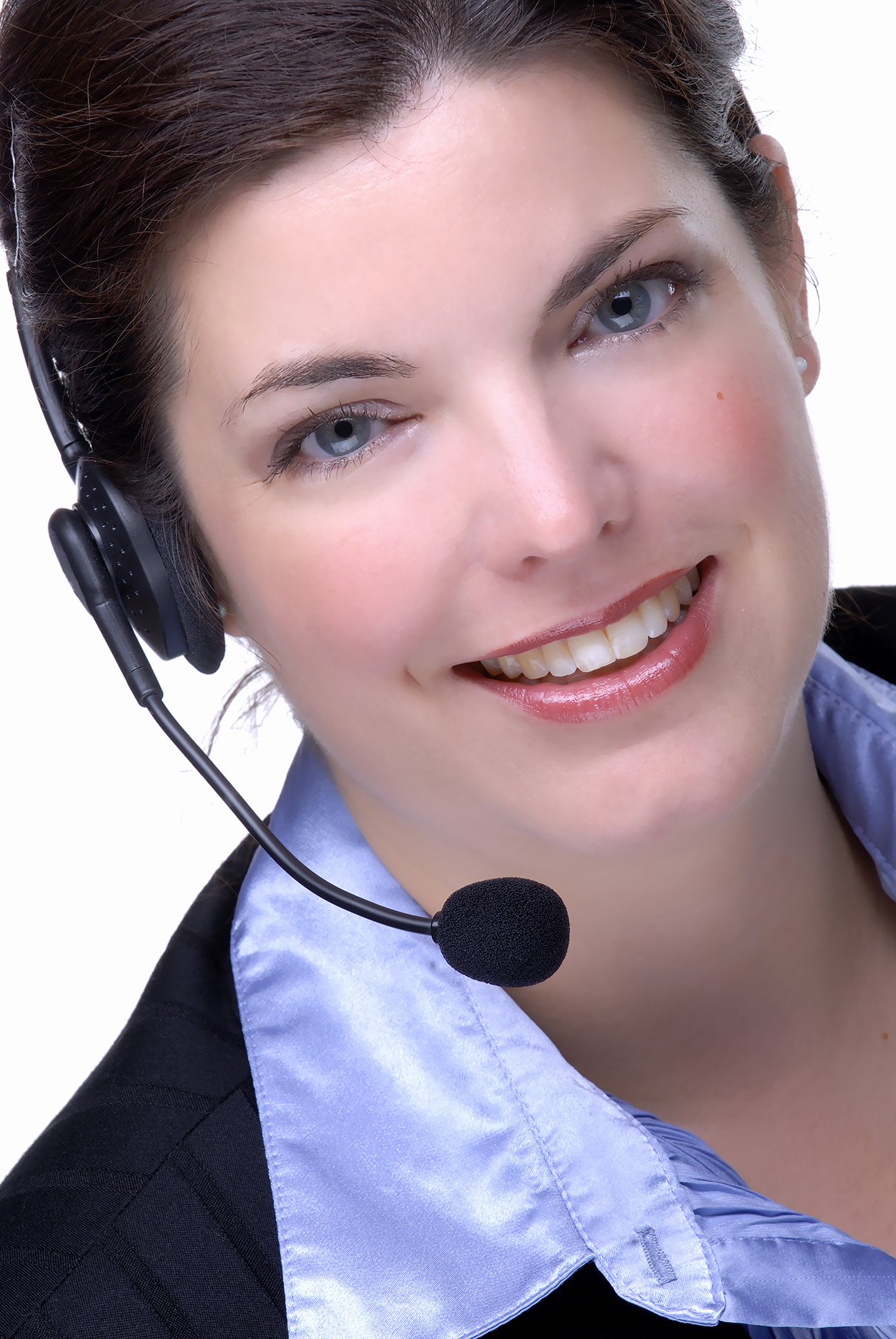 Become an Individual Member
or Subscriber
use this Online Form

Join or subscribe to our publications and enjoy all our unusual member benefits
---
---
Student Rates: U.S.-based Students, 28 years old or younger, attending a U.S. nonprofit accredited college, may join 1x at special rate. Email us at afio@afio.com with your info for application and rates. Rate not available to current or former members. Use this form to apply for student membership.
---
CURRENT or LAPSED MEMBERS - RENEW HERE:
Renew or Reinstate Your Membership or Subscription here
UPDATE MEMBER INFO:
New Email or Mailing Address? Provide here.
Review our Member
CODE of ETHICS
---
BOARD OF DIRECTORS' Photos and Public Biographies
---
---
---
---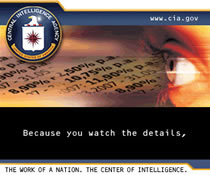 ---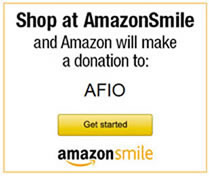 ---
Movies of Interest to members can be found here.
---

Send your articles and reviews to afio@afio.com for the journal INTELLIGENCER

---

Intelligence
as a Career
UPDATED 2017

Is It Right For You
AND
Are You Right For It?
Click HERE, or the cover photo above, for the updated version Booklet.
---
Donations Needed -
Help AFIO continue our Special Events, Publications, and Speakers Program.
---

---