AFIO Central Office
7700 Leesburg Pike
Suite 324
Falls Church, VA
22043
Voice: 703 790 0320
Fax: 703 991 1278
Email: afio@afio.com

© 2018 AFIO

Copyright and Privacy Notice


The Association of Former Intelligence Officers (AFIO) presents this website to serve our members and visitors as a portal to our activities and to provide word of upcoming educational events by other select intelligence groups.
Upcoming AFIO and Intelligence Community Events
Many informative, fascinating programs are occuring in the Washington Metro Area and across the country. Find out which ones to add to your calendar to stay connected and to stay current.

Corporate
Learn how your company can make a difference with AFIO corporate memberships and marketing opportunities. Reach more than 4,800 intelligence professionals.

National Members
Join or renew your existing membership and enjoy member benefits, such as special publications, invitations to events, unique banking & investment services, scholarships, and career assistance.

Publications
Sign up and receive the popular Weekly Intelligence Notes [WINs] and the print-only academic journal: Intelligencer - Journal of U.S. Intelligence Studies for the intelligence community by intelligence professionals. AFIO also produces Intelligence As A Career - a printed and online guide to organizing your life and education to qualify for work in the intelligence community, and a Guide to the Study of Intelligence to assist college instructors, secondary school teachers of history, civics, and current events, and students, on the best readings on a wide variety of current intelligence topics.

About Us
Learn about us - our many events, publications, programs, and legislative alerts. Support AFIO with purchases and donations or meet our members at events throughout the US. Make your views known.

Chapters
Local chapters have appeal to many members, so after you have joined AFIO National, consider adding a local chapter membership to your mix.

Upcoming AFIO and related Organization Educational Events ... Full listings found here

Saturday 15 September 2018, Noon - Melbourne, FL - The AFIO Florida Space Coast Chapter hosts Greg Donovan and Renee Purden on "TSA, FAA, Intelligence and Other Security and Preparedness Matters"

The AFIO Florida Satellite Chapter hosts Greg Donovan, AAE, Executive Director of Orlando Melbourne International Airport and Renee Purden, Director of Public Safety and Chief of Orlando Melbourne International Airport Police Force.
Director Donovan and Chief Purden will address such topics as: the local management and police/security relationships and coordination with the federal Transportation Security Administration and the Federal Aviation Administration; the usefulness on our local scene of national and international intelligence reports and the Domestic Outreach Plan for the federal information sharing program; security in the General Aviation sector; and, the airport's emergency preparedness plans for catastrophic events.
Event location: Suntree Country Club, One Country Club Drive, Melbourne, FL 32940
To register, or for more information, please contact chapter president John Noble, at afiofsc@gmail.com or 321-604-2135.

---

Friday, 2 November 2018, 10 am - 2 pm - Tysons, VA - AFIO National Winter Luncheon features Ambassador Prudence Bushnell and authors Gus Russo and Eric Denzenhall

First notice AFIO's Fall Luncheon Friday, 2 November 2018. Ambassador Prudence Bushnell, Deputy Assistant Secretary of State for African Affairs, U.S. Ambassador to Kenya and Guatemala, and Dean of the Leadership and Management School at the Foreign Service Institute, will discuss Terrorism, Betrayal, and Resilience — My Story of the 1998 U.S. Embassy Bombings.

"A gripping harrowing saga of the 1998 bombing of Embassy Nairobi. Ambassador Bushnell provides lessons of leadership, crisis management, and policy acumen. Dramatically illustrates the terrorism danger diplomats [and intelligence officers] confront daily." —Ambassador Robert E. Gribbin III (Ret.)

"Bushnell is a true professional with the toughness, grit, courage, and compassion that marks the kind of superb leader you want in charge during a crisis. I witnessed her remarkable composure, even when personally injured, and her take-command leadership. This book is important for many reasons. It vividly presents a profile in courage; an understanding rarely appreciated for our foreign service men and women working in difficult assignments; a set of valuable lessons learned; and a case study in leadership during crisis. Every American should read this book."—Gen. Anthony C. Zinni, U.S. Marine Corps (Ret.)

Authors Gus Russo and Eric Dezenhall will discuss Best of Enemies: The Last Great Spy Story of the Cold War Of this book, being released at the event, early reviewers have said: "... crucial for anyone who wants to understand espionage or the Cold War."— James Grady, author of Six Days of the Condor
"If John le Carré wrote nonfiction and was a great reporter, BEST OF ENEMIES would be the result."—Laurence Leamer, author
"... how an American CIA agent and a Russian KGB agent wound up on the same side. You have to read it to believe it."—Tom Brokaw
Former KGB Officer Gennady Vasilenko, and Michelle "Mox" Platt, daughter of the late CIA Operations Officer Jack Platt, will be in attendance.

Badge pick-up starts at 10 a.m. First speaker is Ambassador Bushnell, at 11 a.m. Gus Russo and Eric Dezenhall speak at 1 p.m.

Register here to ensure a seat. Event Location: DoubleTree-Hilton, Tysons Corner, VA [formerly the Crowne Plaza], at 1960 Chain Bridge Rd, McLean, VA 22102. Directions are here.

---

AFIO's Intelligence Community Mousepad

Full color seals of all 18 members of the U.S. Intelligence Community on this 8" round, slick surface, nonskid, rubber-backed mouse pad. Price still only $20.00 for 2 pads [includes shipping to U.S. based address, only. For foreign shipments, we will contact you with a quote.] Great gift for colleagues and self. Click image above for larger image. Now with dark navy background, brighter, updated seals of member agencies. And now MADE IN USA. Order MOUSEPADS here.

---

AFIO's Guide to the Study of Intelligence
Are You Using It?
The Guide consists of more than 66 articles on all aspects of intelligence. It is intended to help instructors become familiar with intelligence-related subjects. Guide articles, written by both academic experts and seasoned practitioners, are introductions to the subject with recommended readings for further study.
Guide articles appear in AFIO's journal Intelligencer and as PDFs on our website here.
They are free for academic reuse.

For a complete list of what articles are available at this time, view this pdf.

29 August 2018 (Wednesday), 11:30 am - San Francisco, CA - The AFIO San Francisco Chapter hosts FBI ASAC Lisa Gentilcore on "The Chinese Use of Social Media"

FBI ASAC Lisa Gentilcore addresses the AFIO San Francisco Chapter on "The Chinese Use of Social Media" at this luncheon meeting.

Location: Basque Cultural Center, 599 Railroad Avenue, South San Francisco, CA 94080


RSVP: Eventbrite Registration may be completed here.
Reservation and pre-payment is required before 25 August 2018. The venue cannot accommodate walk-ins. Questions? Contact Mariko Kawaguchi, Board Secretary at afiosf@aol.com with any questions.

---

Monday, 24 September 2018, 5:30 - 8 pm - New York, NY - AFIO NY Metro Chapter hosts Elizabeth Peek on "Tariffs and the threat of tariffs and a strong US economy are America's best weapons in confronting our adversaries."

SPEAKER: Elizabeth ('Liz") Peek - Well-known writer and columnist for the bipartisan The Fiscal Times and the The Hill among other publications covering economics, finance, and politics.
TOPIC: Tariffs and the threat of tariffs and a strong US economy are America's best weapons in confronting our adversaries. The talk will focus on Iran and China in particular.
TIME: Meeting starts 6:00 PM. Registration starts 5:30 PM
LOCATION: Society of Illustrators building: 128 East 63rd Street Between Lexington Ave and Park Ave in Manhattan.
COST: $50/person. Cash or check payable at the door only. Full dinner and cash bar.
REGISTRATION: Strongly recommended. not required. Phone Jerry Goodwin 1-646-717-3776 or Email: afiometro@gmail.com.

---

AFIO's 788-page comprehensive Guide to the Study of Intelligence. Peter C. Oleson, Editor. Foreword by Dr. Robert M. Gates, former Director, Central Intelligence.
View authors and table of contents here.

A thoughtful gift for professors, students, those considering careers in intelligence, and current/former officers seeking to see what changes are taking place across a wide spectrum of intelligence disciplines.

AFIO's Guide to the Study of Intelligence helps instructors teach about the large variety of subjects that make up the field of intelligence. This includes secondary school teachers of American History, Civics, or current events and undergraduate and graduate professors of History, Political Science, International Relations, Security Studies, and related topics, especially those with no or limited professional experience in the field. Even those who are former practitioners are likely to have only a limited knowledge of the very broad field of intelligence, as most spend their careers in one or two agencies at most and may have focused only on collection or analysis of intelligence or support to those activities.

$95, includes Fedex shipping to a CONUS (U.S.-based) address. AK, HI, and other US or foreign addresses should contact afio@afio.com to inquire about shipping options.

To order use this online form. The Guide is available for purchase directly from Amazon at this link. All orders outside the U.S. should order from Amazon.

NOW ONLINE: As an educational service to professors and students, AFIO provides the full 788-page Guide online here at no charge. This was made possible through the generosity of our foundation, corporate, and institutional members, coupled with the donations we received from our many individual members.


Even with the book online, at 788-pages a printed copy allows a reader to get away from the glare of electronic devices to read sections and articles without a nearby plug. It also allows annotations, underlines, and highlighting to enhance learning and retention of material. Order here. The Guide is available for purchase directly from Amazon at this link.

Other Upcoming Educational Events....includes selection of events from advertisers, corporate sponsors, and others

Thursday, 23 August 2018, 6:30pm - Washington, DC - Spies on Screen: Mata Hari, Agent H21 - Film at the International Spy Museum

World War I Paris offered the legendary Mata Hari some unique opportunities. This 1964 film featuring Jeanne Moreau and Jean-Louis Trintignant imagines how the famous dancer used her charm and seductive powers to spy for Germany and bankroll a glamorous life. But when she falls in love, her life as a spy loses its luster. This spy romance includes invisible ink, quick escapes, and a doomed love - perfect film fare for a summer evening. Along with the evening's screening of Mata Hari, H21, enjoy popcorn and sparkling French soda almost as tasty as Jeanne Moreau's Mata Hari. In French with English subtitles; screening at the Spy Museum. Co-sponsored by the Alliance Française de Washington.
Tickets for the general public: $10 per person; tickets for Spy Museum members: $8 per person. Visit www.spymuseum.org.

---

Wednesday, 12 September 2018, 11 am - 12:15 pm - Washington, DC - "The Iranian Protests, Nuclear Deal, and Change from Obama to Trump" - a presentation by Dr Raymond Tanter at the DMGS

Dr. Raymond Tanter, Professor Emeritus, University of Michigan and former NSC staff, discusses "The Iranian Protests, Nuclear Deal, and Change from Obama to Trump" at the Daniel Morgan Graduate School of National Security.
Tanter will discuss the opposition to the Iranian regime and how the West and the US might facilitate political change in Iran. The context for his discussion will be the nuclear agreement and the foreign policy of the Obama and Trump Administrations with respect to Iran.
More details on speaker, location, and maps for parking or metro available here.

Location: 1620 L St NW, Suite 700, Washington, DC 20036
RSVP Required here. N.B.: Daniel Morgan Graduate School Reserves the Right To Refuse Entry and may ask for identification.
Attire: Business or Business Casual

Direct questions to Frank Fletcher, Director of lectures & Seminars by email to events@dmgs.org. Please note that you must RSVP to attend this event. Daniel Morgan Graduate School of National Security reserves the right to refuse entry.

---

10 October 2018, 6 - 9 p.m. - Washington, DC - "Mother, Daughter, Sister, Spy" Program at the International Spy Museum

The museum event -- "Mother, Daughter, Sister, Spy" -- features Dayna Baer, Carol Rollie Flynn, Carmen Middleton, Jonna Mendez, and Jill Singer.
Dayna Baer is a former Protective Officer in CIA's Directorate of Operations. Carol Rollie Flynn is a former Chief of Station and Senior CIA Executive, and Managing Principal at Singa Consulting, as well as Adjunct Professor at Georgetown University's School of Foreign Service. She is Advisory Board Member for the museum. Jonna Hiestand Mendez is the former Chief of Disguise in the CIA's Office of Technical Service and a founding member of the museum. Carmen Middleton is the current Deputy Executive Director of the CIA, and Founder & President of Common Table Consulting. Jill Singer, who will be moderator for this event, is the Vice President, National Security for AT&T Global Public Sector and SPY's Board Member.

Tickets range from $69 per seat to $15,000.
RSVP by 28 September 2018. Space is limited. RSVP or explore your seating options here.

Saturday, 18 August 2018 10 am - 2 pm - Ft Meade, MD - Party & Movie to Celebrate 25 Years for the National Cryptologic Museum

Come celebrate the National Cryptologic Museum's 25th Anniversary with family-friendly free activities like having fun with fingerprinting, making invisible ink, making a code quilt design, coloring, and scavenger hunts. Plus - enjoy cake and punch! No ticket is required for the party, only for the movie screenings that will follow (see below).

For Anniversary Party, explore the activities here. Admission is free.

After the party - there will be a free movie screening of Night at the Museum: Battle of the Smithsonian starring Ben Stiller. TICKETS ARE REQUIRED for the movie screenings. Click the link below for more info and to reserve your movie tickets via EventBrite. Screenings at 2:30 and 6:30 pm.
Night at the Museum Movie Screening Reservations are here.

The National Cryptologic Museum is located at 9900 Colony Seven Rd, Fort Meade, MD 20755.

---

Wednesday, 5 September 2018, 7 to 8:45 pm - McLean, VA - Robert Spencer, Director of Jihad Watch, discusses "The History of Jihad" at the Westminster Institute

Robert Spencer, Director of Jihad Watch, discusses "The History of Jihad" at the Westminster Institute.
Spencer is the director of Jihad Watch and a Shillman Fellow at the David Horowitz Freedom Center. He is the author of eighteen books, including The Politically Incorrect Guide to Islam (and the Crusades) and The Truth About Muhammad ( both by Regnery Publishing). His latest book is The History of Jihad From Muhammad to ISIS (Bombardier Books). It will be available for purchase and signing.

Where: Westminster Institute, 6729 Curran St, McLean, VA 22101
No fee to attend.
More information and to register, do so here.

---

17 October 2018 - Laurel, MD - NCMF General Membership Meeting & Annual Symposium - Hold the date.

The National Cryptologic Museum Foundation hosts their General Membership Meeting and Annual Symposium. More details to follow later in the year.

Registration is $25 for NCMF members and $50 for guests (includes complimentary one-year NCMF membership).
Deadline to register has not been announced. Additional details at www.cryptologicfoundation.org.
Event location likely to be: The Kossiakoff Center, Johns Hopkins University/Applied Physics Laboratory.
NOW AVAILABLE
Getting a Security Clearance: Questions and Answers about what they are, how they are conducted,
how you can qualify, how long they take, and what can put them in jeopardy.

Two valuable booklets are now available
The Security Clearance Process: Answers to Frequently Asked Questions - by the Congressional Research Service, Sept 2013
[PDF]
Security Clearances - FAQs - ClearanceJobs.com / DICE
[PDF]
---
Be informed on career opportunities in the U.S. Intelligence Community
Intelligence as a Career - with updated listings of colleges teaching intelligence courses, and Q&As on needed foreign languages, as well as the courses, grades, extracurricular activities, and behavioral characteristics and life experiences sought by modern U.S. intelligence agencies.

AFIO's popular 56-page booklet reaches high school and college students considering careers in the U.S. Intelligence Community.
This is the fourth edition.
The publication is also popular with University Career Guidance Centers, professors and academic departments specializing in national security, and parents assisting children or grandchildren in choosing meaningful, public service careers.
This booklet is provided at no cost as a public service - online and in print - from the generosity of AFIO board, donors, and members. 20,000 printed copies of each edition are distributed. Many more PDF copies are accessed online.
We thank all members for their support which makes this educational effort possible.
Careers Booklet (fourth edition) in PDF Format available here.
---
Intelligence Community - Nine Years in a Row - #5 in 2017
One of the Best Places to Work in the Federal Government
For the ninth consecutive year, the Intelligence Community (IC) was honored to be in the top-ten Best Places to Work in the Federal Government, according to an independent analysis of federal workers' job satisfaction and commitment. See more about the ranking here.
The rankings were compiled by the Partnership for Public Service (PPS) and American University's Institute for the Study of Public Policy Implementation (ISPPI) and announced recently in Washington, D.C. PPS is a nonprofit, nonpartisan organization that aims to attract people to federal careers and improve how the government runs. The institute conducts research and helps federal leaders solve difficult public-policy issues.
The IC ranked fourth overall among large agencies, which includes over 30 organizations, each of which employs more than two thousand people. Rankings are based on data from the 2017 Federal Employee Viewpoint Survey, which the U.S. Office of Personnel Management administers. The first Federal Government survey was in 2003, but the IC has only participated since 2009. Max Stier, president and CEO of the Partnership for Public Service, noted that the IC does not have to participate but does so voluntarily, "which is a credit to them."
To maintain the security of information about its work force, the IC relies on its own survey instrument to assess each year how its workers feel about issues such as job satisfaction, professional development, and the effectiveness of senior leaders. The IC includes several questions from the federal survey in the IC's annual Employee Climate Survey. That way, the Community's information can be compared with that from other organizations.
Other top-five large organization Best Places to Work are: The National Aeronautics and Space Administration and the U.S. Departments of Commerce, State and Justice.
Visit bestplacestowork.org to see which agencies top the rankings and to access trend analysis, demographic data and various workplace categories, as well as generate custom reports and conduct side-by-side comparisons for up to three agencies.
---
---
Join as a corporate, academic,
or foundation member
---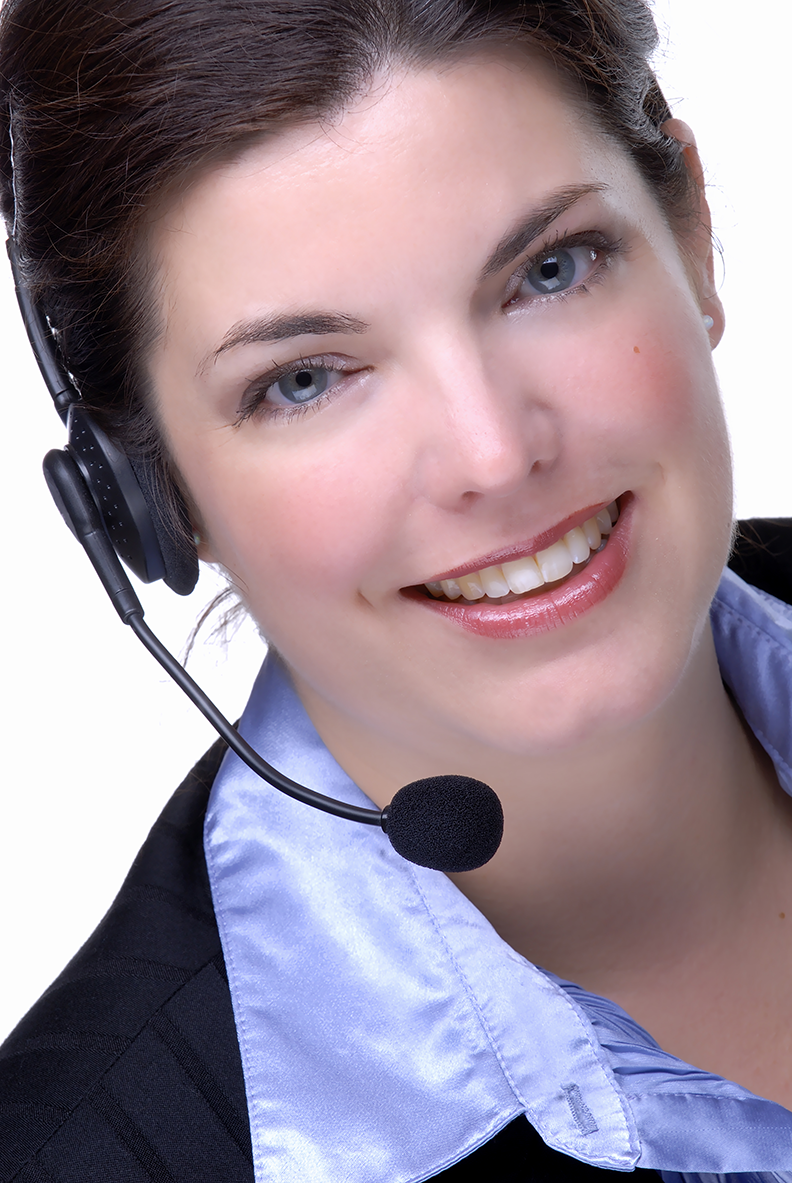 Become an Individual Member
or Subscriber
use this Online Form

Join or subscribe to our publications and enjoy all our unusual member benefits
---
---
Student Rates: U.S.-based Students, 28 years old or younger, attending a U.S. nonprofit accredited college, may join 1x at special rate. Email us at afio@afio.com with your info for application and rates. Rate not available to current or former members. Use this form to apply for student membership.
---
CURRENT or LAPSED MEMBERS - RENEW HERE:
Renew or Reinstate Your Membership or Subscription here
UPDATE MEMBER INFO:
New Email or Mailing Address? Provide here.
Review our Member
CODE of ETHICS
---
BOARD OF DIRECTORS' Photos and Public Biographies
---
---
---
---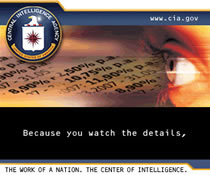 ---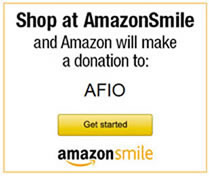 ---
Movies of Interest to members can be found here.
---

Send your articles and reviews to afio@afio.com for the journal INTELLIGENCER

---

Intelligence
as a Career
UPDATED 2017

Is It Right For You
AND
Are You Right For It?
Click HERE, or the cover photo above, for the updated version Booklet.
---
Donations Needed -
Help AFIO continue our Special Events, Publications, and Speakers Program.
---

---