AFIO Central Office
7700 Leesburg Pike
Suite 324
Falls Church, VA
22043
Voice: 703 790 0320
Fax: 703 991 1278
Email: afio@afio.com

© 2018 AFIO

Copyright and Privacy Notice


The Association of Former Intelligence Officers (AFIO) presents this website to serve our members and visitors as a portal to our activities and to provide word of upcoming educational events by other select intelligence groups.
Upcoming AFIO and Intelligence Community Events
Many informative, fascinating programs are occuring in the Washington Metro Area and across the country. Find out which ones to add to your calendar to stay connected and to stay current.

Corporate
Learn how your company can make a difference with AFIO corporate memberships and marketing opportunities. Reach more than 4,800 intelligence professionals.

National Members
Join or renew your existing membership and enjoy member benefits, such as special publications, invitations to events, unique banking & investment services, scholarships, and career assistance.

Publications
As a member or subscriber you receive the popular Weekly Intelligence Notes [WINs] and the print-only academic journal: Intelligencer - Journal of U.S. Intelligence Studies for the intelligence community by intelligence professionals. AFIO also produces Intelligence As A Career - a printed and online guide to organizing your life and education to qualify for work in the intelligence community, and a Guide to the Study of Intelligence to assist college instructors, secondary school teachers of history, civics, and current events, and students, on the best readings on a wide variety of current intelligence topics.

About Us
Learn about us - our many events, publications, programs, and legislative alerts. Support AFIO with purchases and donations or meet our members at events throughout the US. Make your views known.

Chapters
Local chapters have appeal to many members, so after you have joined AFIO National, consider adding a local chapter membership to your mix.

Upcoming AFIO and related Organization Educational Events ... Full listings found here

Saturday, 20 October 2018, 10am - 3pm - Dedham, MA - AFIO New England hosts Membership Business Meeting, Speaker, and Discussions

The AFIONE meeting schedule is as follows: Registration & Gathering, 1000 ― 1030; Membership meeting 1030 ― 1045; Morning Discussion Session 1045 to 1200; Luncheon at 1200 - 1300. The Morning session will be open discussion. Our afternoon speaker will be from 1300 ― 1430 with adjournment by 1500. The Morning session will cover various business-related items, general discussion regarding recent events of interest to the membership and a presentation by one of our members.

The afternoon speaker is Stephen F. Knott a professor of national security affairs at the United States Naval War College in Newport, Rhode Island. Prior to accepting his position at the War College, Knott co-chaired the Presidential Oral History Program at the Miller Center of Public Affairs at the University of Virginia. His books include Secret and Sanctioned: Covert Operations and the American Presidency; and Washington and Hamilton: The Alliance That Forged America. He has written numerous essays on the use of covert operations and intelligence gathering by early American presidents, and on the topic of congressional oversight of the intelligence community. Stephen will present "As American as Apple Pie: Clandestine Operations and the American Experience"

LOCATION: The AFIONE chapter meeting will be held at the MIT Endicott House in Dedham Mass. The web site is: https://mitendicotthouse.org/. Address is: 80 Haven Street, Dedham, MA 02026. Should you elect to stay at the Endicott House, Mike Assad has arranged a room rate of $140.00. Please mention AFIO/NE and Mike Assad when you make your reservation.

For additional information contact us at afionechapter@gmail.com

Reservations are $25.00 per person. Emails regarding your plans to attend will be accepted if you are late meeting the deadline. These must be sent to Sarah Moore no later than 7 days prior to the event. ********Luncheon reservations must be made by 17 October 2017. ************** Paid in advance the cost of the luncheon is $25 per person. Emails regarding your plans to attend will be accepted if you are late meeting the deadline. These must be sent to Mr. Arthur Harvey at aharvey@rdi.qozzy.com no later than 7 days prior to the event. Reservation deadline is 17 October 2018.
Mail name of attendee and any guests to: AFIO/NE, Sarah Moore, PO Box 1203, Orange, CT 06477.

---

Saturday, 20 October 2018, 2 p.m. - Kennebunk, ME - AFIO Maine hears from Ana Rosa Quintana on "The Crisis in Venezuela and President Maduro's Rise to Power."

The crisis in Venezuela and its impact on US policy will be examined by a Heritage Foundation Latin America expert at this open AFIO/public discussion.
Ana Rosa Quintana, the foundation's leading expert on Latin America, has authored numerous policy studies of Cuba, Venezuela, and Central America. In addition to writing policy papers, Quintana's articles have appeared in Real Clear World, The National Interest, and The Federalist, among others. Prior to joining Heritage, she held positions at the Defense Intelligence Agency and at the U.S. Agency for International Development, where she worked on civilian-military cooperation.
She will discuss Venezuelan President Nicolas Maduro's rise to power, whch critics say has turned Venezuela into a failing dictatorship, and why U.S. leadership and regional cooperation is needed to reverse Venezuela's imminent collapse.

The AFIO meeting is open to the public, and begins at 2 p.m. at the Program Center of the Brick Store Museum, 4 Dane St., Kennebunk. A question period will follow the presentation.

---

Saturday 3 November 2018, 11 am - 3 pm - Orange Park, FL - AFIO North Florida Chapter hosts Ronald Joseph MD on "Navy Seal: Charles Keating IV"

This North Florida Chapter luncheon features guest speaker: Ronald Joseph, MD, an orthopedic surgeon and renowned Olympic athlete, will discuss "Navy Seals; in particular, his Stepson Charles Keating IV."
When a team of less than a dozen U.S. military advisers came under attack in Iraq from more than 100 ISIS fighters, Navy SEAL Charles Keating IV was part of the force sent in to rescue them. All the advisers made it back. Keating, a decorated combat veteran and star athlete who decided to enlist after the 9/11 attacks, did not. Keating "was struck by direct fire, and although he was medevaced within the all-important golden hour, his wounds were too great. No other coalition or American forces were injured, though both medevac helicopters were damaged by small arms fire."
Dr. Joseph's wife, Krista Keating-Joseph, is the mother of Charles Keating IV, the Navy Seal who died in combat. She will have her books about her son available to purchase and be individually inscribed to you or for others.
This event is just 8 days from the 100th anniversary of the end of the Great War (WWI) and the beginning of Veterans' Day events. Please feel free to invite Navy Seals you know. This is going to be quite patriotic.
Place: Orange Park Country Club, 2525 Country Club Blvd, Orange Park, FL 32073. Directions here.
RSVP to Ken Meyer here
Cost: $30 per person
After your RSVP has been received and acknowledged, pay by check to be received no later than Friday, 19 October. Make check payable to Ken Meyer who will then pay club directly. Payment must be received no later than 7 days prior to event by OPCC. Late RSVPs cannot be accepted. You will receive Mr. Meyer's mailing address for sending your check after your have emailed him your RSVP ( here ) and he has verified your registration.

---

Monday, 3 December 2018, 5:30 - 8 pm - New York, NY - AFIO NY Metro Chapter hosts David Hunt, CIA Operations Officer.

David Hunt, a former CIA Operations Officer, will be making a presentation at this meeting.

Location: Society of Illustrators, 128 E 63rd St (between Park and Lexington), New York, NY 10065.
Timing: Registration starts at 5:30 pm, Speaker presentation starts at 6 pm. Fee: $50/person. Payment at the door only. Cash or check. Full dinner, cash bar.
RSVP: Strongly recommended that you RSVP to ensure space at event. Call or Email Chapter President Jerry Goodwin at afiometro@gmail.com or 646-717-3776.

Friday, 2 November 2018, 10 am - 2 pm - Tysons, VA - AFIO National Winter Luncheon features Ambassador Prudence Bushnell and authors Gus Russo and Eric Dezenhall

First notice AFIO's Fall Luncheon Friday, 2 November 2018. Ambassador Prudence Bushnell, Deputy Assistant Secretary of State for African Affairs, U.S. Ambassador to Kenya and Guatemala, and Dean of the Leadership and Management School at the Foreign Service Institute, will discuss Terrorism, Betrayal, and Resilience — My Story of the 1998 U.S. Embassy Bombings.

"A gripping harrowing saga of the 1998 bombing of Embassy Nairobi. Ambassador Bushnell provides lessons of leadership, crisis management, and policy acumen. Dramatically illustrates the terrorism danger diplomats [and intelligence officers] confront daily." —Ambassador Robert E. Gribbin III (Ret.)

"Bushnell is a true professional with the toughness, grit, courage, and compassion that marks the kind of superb leader you want in charge during a crisis. I witnessed her remarkable composure, even when personally injured, and her take-command leadership. This book is important for many reasons. It vividly presents a profile in courage; an understanding rarely appreciated for our foreign service men and women working in difficult assignments; a set of valuable lessons learned; and a case study in leadership during crisis. Every American should read this book."—Gen. Anthony C. Zinni, U.S. Marine Corps (Ret.)

Authors Gus Russo and Eric Dezenhall will discuss Best of Enemies: The Last Great Spy Story of the Cold War Of this book, being released at the event, early reviewers have said: "... crucial for anyone who wants to understand espionage or the Cold War."— James Grady, author of Six Days of the Condor
"If John le Carré wrote nonfiction and was a great reporter, BEST OF ENEMIES would be the result."—Laurence Leamer, author
"... how an American CIA agent and a Russian KGB agent wound up on the same side. You have to read it to believe it."—Tom Brokaw
Former KGB Officer Gennady Vasilenko, and Michelle "Mox" Platt, daughter of the late CIA Operations Officer Jack Platt, will be in attendance.

Badge pick-up starts at 10 a.m. First speaker is Ambassador Bushnell, at 11 a.m. Gus Russo and Eric Dezenhall speak at 1 p.m.

Register here to ensure a seat. Event Location: DoubleTree-Hilton, Tysons Corner, VA [formerly the Crowne Plaza], at 1960 Chain Bridge Rd, McLean, VA 22102. Directions are here.

---

Saturday, 17 November 2018, 2 p.m. - Kennebunk, ME - AFIO Maine Chapter hears from David Shedd, former Acting Dir, DIA, on "Intelligence Challenges in a Volatile World"

David Shedd, former acting Director of the Defense Intelligence Agency, and former CIA Officer, discusses "Intelligence Challenges in a Volatile World." Details to follow.

The AFIO meeting is open to the public, and begins at 2 p.m. at the Program Center of the Brick Store Museum, 4 Dane St., Kennebunk. A question period will follow the presentation.

---

AFIO's 788-page comprehensive Guide to the Study of Intelligence. Peter C. Oleson, Editor. Foreword by Dr. Robert M. Gates, former Director, Central Intelligence.
View authors and table of contents here.

A thoughtful gift for professors, students, those considering careers in intelligence, and current/former officers seeking to see what changes are taking place across a wide spectrum of intelligence disciplines.

AFIO's Guide to the Study of Intelligence helps instructors teach about the large variety of subjects that make up the field of intelligence. This includes secondary school teachers of American History, Civics, or current events and undergraduate and graduate professors of History, Political Science, International Relations, Security Studies, and related topics, especially those with no or limited professional experience in the field. Even those who are former practitioners are likely to have only a limited knowledge of the very broad field of intelligence, as most spend their careers in one or two agencies at most and may have focused only on collection or analysis of intelligence or support to those activities.

$95, includes Fedex shipping to a CONUS (U.S.-based) address. AK, HI, and other US or foreign addresses should contact afio@afio.com to inquire about shipping options.

To order use this online form. The Guide is available for purchase directly from Amazon at this link. All orders outside the U.S. should order from Amazon.

NOW ONLINE: As an educational service to professors and students, AFIO provides the full 788-page Guide online here at no charge. This was made possible through the generosity of our foundation, corporate, and institutional members, coupled with the donations we received from our many individual members.


Even with the book online, at 788-pages a printed copy allows a reader to get away from the glare of electronic devices to read sections and articles without a nearby plug. It also allows annotations, underlines, and highlighting to enhance learning and retention of material. Order here. The Guide is available for purchase directly from Amazon at this link.

---

AFIO's Intelligence Community Mousepad

Full color seals of all 18 members of the U.S. Intelligence Community on this 8" round, slick surface, nonskid, rubber-backed mouse pad. Price still only $20.00 for 2 pads [includes shipping to U.S. based address, only. For foreign shipments, we will contact you with a quote.] Great gift for colleagues and self. Click image above for larger image. Now with dark navy background, brighter, updated seals of member agencies. And now MADE IN USA. Order MOUSEPADS here.

---

AFIO's Guide to the Study of Intelligence
Are You Using It?
The Guide consists of more than 66 articles on all aspects of intelligence. It is intended to help instructors become familiar with intelligence-related subjects. Guide articles, written by both academic experts and seasoned practitioners, are introductions to the subject with recommended readings for further study.
Guide articles appear in AFIO's journal Intelligencer and as PDFs on our website here.
They are free for academic reuse.

For a complete list of what articles are available at this time, view this pdf.

Other Upcoming Educational Events....includes selection of events from advertisers, corporate sponsors, and others

17 October 2018, 9 am - 3 pm - Laurel, MD - NCMF 20th General Membership Meeting & Annual Symposium

"CRACK THE SKY, SHAKE THE EARTH" ― This was the message to North Vietnamese forces that they were "about to inaugurate the greatest battle in the history of our country." Will provide accounts of surprise attacks on U.S. and ARVN forces during Vietnam War.

At this year's NCMF General Membership Meeting & Annual Symposium, the featured panel discussions and other program-related presentations will be focused on the 50th Anniversary of the Tet Offensive. Learn more about the panel discussions below. The annual meeting will include updates about the Foundation, Museum, and New Museum Project. Dr. Thomas R. Johnson, former NSA and CIA historian and author of the book American Cryptology During the Cold War 1945-1989: The Complete Declassified Official Four-Volume History of the NSA will lead off the morning session with a remarkable inside look at his six-year challenge as an NSA historian to write this authoritative work on the success and failures of the NSA cryptology effort during the Cold War era. His work is written with candor and sometimes wry humor that is a refreshing departure from traditional U.S. government histories. Three volumes were declassified and released to the public by NSA beginning in 2014 in accordance with the Freedom of Information Act. Following the release of the fourth volume, the unauthorized publication of the redacted history was offered for sale in March 2017 as an illustrated, well-organized paperback with redactions moved to the margins for a fast-paced, fascinating read. Dr. Johnson is a seasoned speaker and you won't want to miss his entertaining presentation. A limited supply of the book will be available for purchase at the event.

NSA Panel: Center for Cryptologic History Seminar on the Tet Offensive: During the afternoon session, a distinguished panel of NSA historians and former NSA field personnel who were assigned to the NSA Watch Center in Saigon at the time of the 1968 Tet Offensive will give their firsthand accounts of the series of coordinated surprise attacks on U.S. and ARVN forces that is now considered by many to be the turning point of the Vietnam War. Panelists: Dr. David Hatch, Mr. Greg Nedved, Mr. Thomas Fogarty, Mr. Jack Barrett, and Mr. Cassian (Cash) O'Rourke.

CIA Panel: A Fifty-Year Perspective: During the morning session, a distinguished panel of CIA historians will provide their perspective on the CIA and the wars in Southeast Asia. Also, CIA Chief Historian Dr. David Robarge will provide a comparison between the Vietnam War and today's war in Afghanistan. Panelists: Dr. David Robarge, Mr. Gary Keeley, Mr. Randy Burkett, and Dr. Clayton Laurie.

Film Clip: Panel discussions will be preceded by a 1968 film clip featuring Walter Cronkite and his proclamation to the American public that the Vietnam War was "unwinnable." This statement and his trip to Vietnam in February 1968 are viewed by many to have begun the erosion of public support for the U.S. war effort in Vietnam.

More information on symposium and updates.

Location: JHU/AP Kossiakoff Center, 11100 John Hopkins Rd, Laurel, MD 20723-6099
Fee: $25 members; $50 Guests. Guest fee includes 1 yr NCMF membership). Fees include breakfast (8:15 a.m. - 9:00 a.m.) and lunch (Noon - 1:00 p.m.).Registration Deadline is 12 October, 2018
Register: Online registration.
If paying by check or credit card mail send to: NCMF, PO Box 1682, Ft. Meade, MD 20755

Directions: Kossiakoff Center location here. Parking for the Kossiakoff Center is here. More information on JHUAP.

26 October 2018 - Arlington, VA - NIP 2018 Annual General Membership/Board Meeting and Fall Luncheon

Registration is now open for the 2018 NIP [Naval Intelligence Professionals] Fall Luncheon being held at the stately Army Navy Country Club in Arlington, VA.
The honored guest speaker will be VADM Matt Kohler, Deputy Chief of Naval Operations for Information Warfare and the 67th Director of Naval Intelligence.

Agenda: 1000 - NIP Annual General Membership and Board of Directors Meeting; 1100-1200 - No-Host Social; 1200 -1300- Luncheon; 1230-1300 - VADM Matt Kohler - Guest Speaker.

Location: Army Navy Country Club (ANCC), Arlington, VA which is near Suitland and minutes from the Pentagon. The club has spectacular views of the Capitol and abundant free valet parking.

Registration: Registration is via an online system for payments by credit card. To register do so here.
To register by check or via mail, send check to: NIP, PO Box 11579, Burke, VA 22009 to arrive no later than 19 Oct. Remember to include your menu entree selection - Salmon or Chicken or Vegetarian.
No Walk-ups allowed. All reservations are due by COB 19 October 2018. Nonmembers of NIP are welcome to attend.

---

Tuesday, 6 November 2018 3 - 4 pm - Washington, DC - "The Post-Caliphate Islamic State: Reflections on Counterterrorism During the First Year of the Trump Administration" by Christopher Costa, Exec Dir International Spy Museum speaking at the Daniel Morgan Graduate School of National Security

Christopher P. Costa, Colonel, US Army (Retired), Executive Director, The International Spy Museum, addresses the Daniel Morgan Graduate School of National Security on "The Post-Caliphate Islamic State: Reflections on Counterterrorism During the First Year of the Trump Administration."

Colonel Costa will set the scene for how the terrorist threat has manifested over the past year or more, the demise of the physical caliphate - the complexities of the fight in the milieu that is Syria - and what the threat might look like in the future. He will consider the terrorist threat from the Maghreb to the Philippines and will discuss what a successful counterterrorism strategy would look like, what are the greatest concerns going forward, such as foreign terrorist fighters, the threat and vulnerabilities to civil aviation and mass transit.

Where: Daniel Morgan Graduate School of National Security, 1620 L St NW, Suite 700, Washington, DC 20036
Direct questions to Frank Fletcher, Director of Lectures & Seminars by email to, events@dmgs.org. Please note that you must RSVP to attend this event.
Daniel Morgan Graduate School Reserves The Right To Refuse Entry
Appropriate Attire Is Business or Business Casual
RSVP here.
NOW AVAILABLE
Getting a Security Clearance: Questions and Answers about what they are, how they are conducted,
how you can qualify, how long they take, and what can put them in jeopardy.

Two valuable booklets are now available
The Security Clearance Process: Answers to Frequently Asked Questions - by the Congressional Research Service, Sept 2013
[PDF]
Security Clearances - FAQs - ClearanceJobs.com / DICE
[PDF]
---
Be informed on career opportunities in the U.S. Intelligence Community
Intelligence as a Career - with updated listings of colleges teaching intelligence courses, and Q&As on needed foreign languages, as well as the courses, grades, extracurricular activities, and behavioral characteristics and life experiences sought by modern U.S. intelligence agencies.

AFIO's popular 56-page booklet reaches high school and college students considering careers in the U.S. Intelligence Community.
This is the fourth edition.
The publication is also popular with University Career Guidance Centers, professors and academic departments specializing in national security, and parents assisting children or grandchildren in choosing meaningful, public service careers.
This booklet is provided at no cost as a public service - online and in print - from the generosity of AFIO board, donors, and members. 20,000 printed copies of each edition are distributed. Many more PDF copies are accessed online.
We thank all members for their support which makes this educational effort possible.
Careers Booklet (fourth edition) in PDF Format available here.
---
Intelligence Community - Nine Years in a Row - #5 in 2017
One of the Best Places to Work in the Federal Government
For the ninth consecutive year, the Intelligence Community (IC) was honored to be in the top-ten Best Places to Work in the Federal Government, according to an independent analysis of federal workers' job satisfaction and commitment. See more about the ranking here.
The rankings were compiled by the Partnership for Public Service (PPS) and American University's Institute for the Study of Public Policy Implementation (ISPPI) and announced recently in Washington, D.C. PPS is a nonprofit, nonpartisan organization that aims to attract people to federal careers and improve how the government runs. The institute conducts research and helps federal leaders solve difficult public-policy issues.
The IC ranked fourth overall among large agencies, which includes over 30 organizations, each of which employs more than two thousand people. Rankings are based on data from the 2017 Federal Employee Viewpoint Survey, which the U.S. Office of Personnel Management administers. The first Federal Government survey was in 2003, but the IC has only participated since 2009. Max Stier, president and CEO of the Partnership for Public Service, noted that the IC does not have to participate but does so voluntarily, "which is a credit to them."
To maintain the security of information about its work force, the IC relies on its own survey instrument to assess each year how its workers feel about issues such as job satisfaction, professional development, and the effectiveness of senior leaders. The IC includes several questions from the federal survey in the IC's annual Employee Climate Survey. That way, the Community's information can be compared with that from other organizations.
Other top-five large organization Best Places to Work are: The National Aeronautics and Space Administration and the U.S. Departments of Commerce, State and Justice.
Visit bestplacestowork.org to see which agencies top the rankings and to access trend analysis, demographic data and various workplace categories, as well as generate custom reports and conduct side-by-side comparisons for up to three agencies.
---
---
Join as a corporate, academic,
or foundation member
---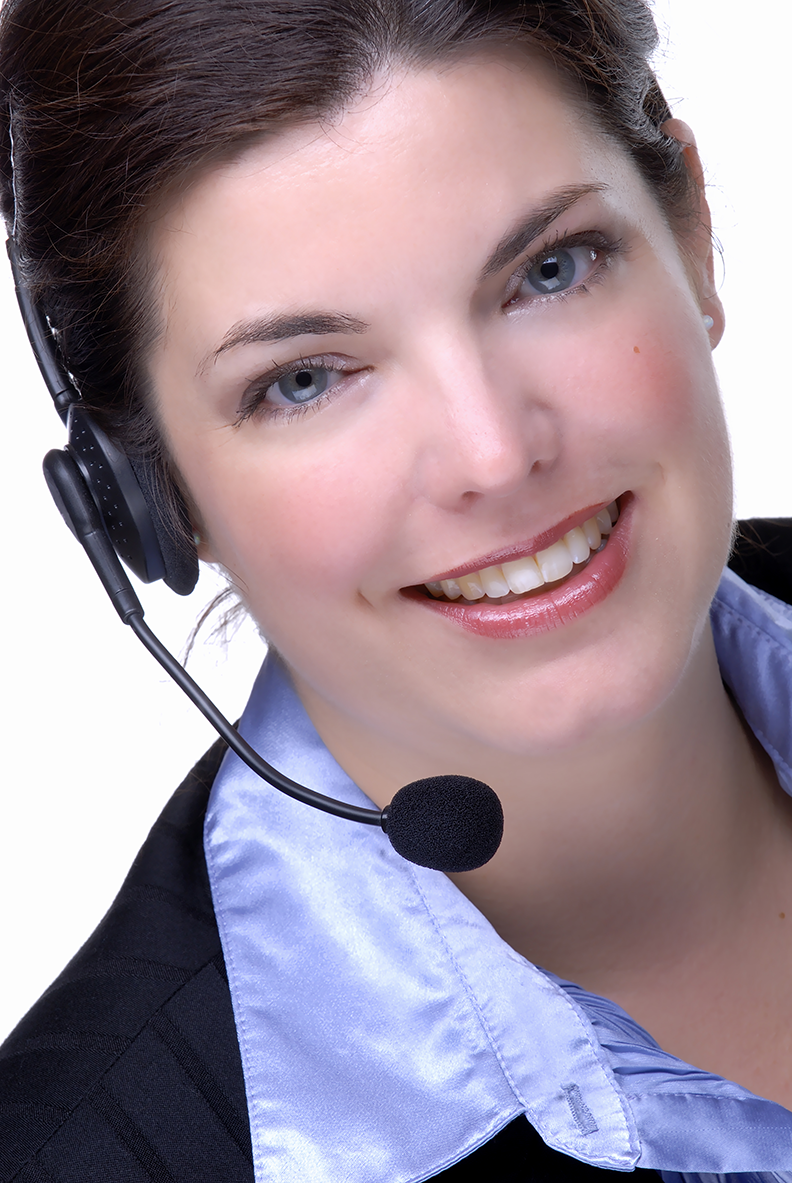 Become an Individual Member
or Subscriber
use this Online Form

Join or subscribe to our publications and enjoy all our unusual member benefits
---
---
Student Rates: U.S.-based Students, 28 years old or younger, attending a U.S. nonprofit accredited college, may join 1x at special rate. Email us at afio@afio.com with your info for application and rates. Rate not available to current or former members. Use this form to apply for student membership.
---
CURRENT or LAPSED MEMBERS - RENEW HERE:
Renew or Reinstate Your Membership or Subscription here
UPDATE MEMBER INFO:
New Email or Mailing Address? Provide here.
Review our Member
CODE of ETHICS
---
BOARD OF DIRECTORS' Photos and Public Biographies
---
---
---
---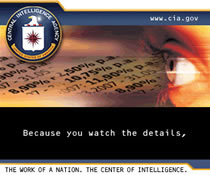 ---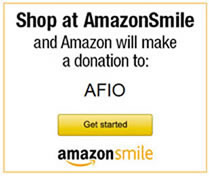 ---
Movies of Interest to members can be found here.
---

Send your articles and reviews to afio@afio.com for the journal INTELLIGENCER

---

Intelligence
as a Career
UPDATED 2017

Is It Right For You
AND
Are You Right For It?
Click HERE, or the cover photo above, for the updated version Booklet.
---
Donations Needed -
Help AFIO continue our Special Events, Publications, and Speakers Program.
---

---