AFIO Central Office
7700 Leesburg Pike
Suite 324
Falls Church, VA
22043
Voice: 703 790 0320
Fax: 703 991 1278
Email: afio@afio.com

© 2018 AFIO

Copyright and Privacy Notice


The Association of Former Intelligence Officers (AFIO) presents this website to serve our members and visitors as a portal to our activities and to provide word of upcoming educational events by other select intelligence groups.
Upcoming AFIO and Intelligence Community Events
Many informative, fascinating programs are occuring in the Washington Metro Area and across the country. Find out which ones to add to your calendar to stay connected and to stay current.

Corporate
Learn how your company can make a difference with AFIO corporate memberships and marketing opportunities. Reach more than 4,800 intelligence professionals.

National Members
Join or renew your existing membership and enjoy member benefits, such as special publications, invitations to events, unique banking & investment services, scholarships, and career assistance.

Publications
Sign up and receive the popular Weekly Intelligence Notes [WINs] and the print-only academic journal: Intelligencer - Journal of U.S. Intelligence Studies for the intelligence community by intelligence professionals. AFIO also produces Intelligence As A Career - a printed and online guide to organizing your life and education to qualify for work in the intelligence community, and a Guide to the Study of Intelligence to assist college instructors, secondary school teachers of history, civics, and current events, and students, on the best readings on a wide variety of current intelligence topics.

About Us
Learn about us - our many events, publications, programs, and legislative alerts. Support AFIO with purchases and donations or meet our members at events throughout the US. Make your views known.

Chapters
Local chapters have appeal to many members, so after you have joined AFIO National, consider adding a local chapter membership to your mix.

Upcoming AFIO and related Organization Educational Events ... Full listings found here

Monday, 24 September 2018, 5:30 - 8 pm - New York, NY - AFIO NY Metro Chapter hosts Elizabeth Peek on "The Inextricable Links between Economics, Intelligence, and National Security."

Elizabeth Peek is a writer and columnist for The Fiscal Times, an online bipartisan policy journal, covering politics, finance, and economics. In prior years she was the lead business columnist for the New York Sun, and contributing editor to the New York Post, the Huffington Post, The Motley Fool, the Wall Street Journal, and Women on the Web, as well as to numerous magazines. She is a frequent guest on Bloomberg TV shows, CBS, Fox, and CNBC.
One of the first women partners of a major bracket Wall Street firm, she moved on to Wertheim & Company where she was one of the top three oilfield analysts ranked by Institutional Investor Magazine. She became Associate Director of Research, Head of International Research, and director of the firm's equity business in Tokyo, and then a General Partner and then a Managing Director of Wertheim Schroder after the two companies merged.
She graduated with honors in economics from Wellesley College and is a certified CFA.

Location: Society of Illustrators, 128 E 63rd St (between Park and Lexington), New York, NY 10065.
Timing: Registration starts at 5:30 pm, Speaker presentation starts at 6 pm. Fee: $50/person. Payment at the door only. Cash or check. Full dinner, cash bar.
RSVP: Strongly recommended that you RSVP to ensure space at event. Call or Email Chapter President Jerry Goodwin at afiometro@gmail.com or 646-717-3776.

---

AFIO's Intelligence Community Mousepad

Full color seals of all 18 members of the U.S. Intelligence Community on this 8" round, slick surface, nonskid, rubber-backed mouse pad. Price still only $20.00 for 2 pads [includes shipping to U.S. based address, only. For foreign shipments, we will contact you with a quote.] Great gift for colleagues and self. Click image above for larger image. Now with dark navy background, brighter, updated seals of member agencies. And now MADE IN USA. Order MOUSEPADS here.

AFIO's 788-page comprehensive Guide to the Study of Intelligence. Peter C. Oleson, Editor. Foreword by Dr. Robert M. Gates, former Director, Central Intelligence.
View authors and table of contents here.

A thoughtful gift for professors, students, those considering careers in intelligence, and current/former officers seeking to see what changes are taking place across a wide spectrum of intelligence disciplines.

AFIO's Guide to the Study of Intelligence helps instructors teach about the large variety of subjects that make up the field of intelligence. This includes secondary school teachers of American History, Civics, or current events and undergraduate and graduate professors of History, Political Science, International Relations, Security Studies, and related topics, especially those with no or limited professional experience in the field. Even those who are former practitioners are likely to have only a limited knowledge of the very broad field of intelligence, as most spend their careers in one or two agencies at most and may have focused only on collection or analysis of intelligence or support to those activities.

$95, includes Fedex shipping to a CONUS (U.S.-based) address. AK, HI, and other US or foreign addresses should contact afio@afio.com to inquire about shipping options.

To order use this online form. The Guide is available for purchase directly from Amazon at this link. All orders outside the U.S. should order from Amazon.

NOW ONLINE: As an educational service to professors and students, AFIO provides the full 788-page Guide online here at no charge. This was made possible through the generosity of our foundation, corporate, and institutional members, coupled with the donations we received from our many individual members.


Even with the book online, at 788-pages a printed copy allows a reader to get away from the glare of electronic devices to read sections and articles without a nearby plug. It also allows annotations, underlines, and highlighting to enhance learning and retention of material. Order here. The Guide is available for purchase directly from Amazon at this link.

---

AFIO's Guide to the Study of Intelligence
Are You Using It?
The Guide consists of more than 66 articles on all aspects of intelligence. It is intended to help instructors become familiar with intelligence-related subjects. Guide articles, written by both academic experts and seasoned practitioners, are introductions to the subject with recommended readings for further study.
Guide articles appear in AFIO's journal Intelligencer and as PDFs on our website here.
They are free for academic reuse.

For a complete list of what articles are available at this time, view this pdf.

Other Upcoming Educational Events....includes selection of events from advertisers, corporate sponsors, and others

Wednesday, 27 June 2018 - 10 am to noon - Venezuela's Mounting Refugee Crisis, a panel presentation at the DMGS "Venezuela's Mounting Refugee Crisis: Regional Security Implications Amidst the Calls for a US Response" is theme of this panel being sponsored by the Daniel Morgan Graduate School (DMGS) and the Center for a Secure Free Society (SFS).

As Venezuela continues to implode, the country is rapidly becoming the Syria of the Western Hemisphere in terms of refugee outflows. More than 4 million Venezuelans have left the country since the late Hugo Chávez rose to power, overwhelming neighboring countries like Colombia and Brazil. Since 2015, the number of Venezuelan migrants in Peru and Chile has increased by over 1,000 percent. According to Pew Research, Venezuela is the top country of origin for U.S. asylum claims since 2017. As the humanitarian crisis worsens and more migrants cross borders, U.S. and regional security are inevitably threatened. Western Hemisphere policymakers must address the situation before it deteriorates further. Some policymakers have called for direct U.S. intervention, while others are more cautious. What position should the United States take? What options exist? And which of the options will create fewer national security risks?
Join SFS and Daniel Morgan Graduate School for a thoughtful and informative policy discussion examining Venezuela's humanitarian and refugee crisis and possible U.S. and regional responses.

AGENDA: Introduction and Welcome by Dr. Steven Meyer - Academic Dean of Daniel Morgan Graduate School of National Security.

Featuring:
• Dr. R Evan Ellis: Research Professor of Latin American Studies, U.S. Army War College, Strategic Studies Institute.
• Col. Preston McLaughlin, USMC Ret.: Associate Professor of National Security, Daniel Morgan Graduate School of National Security
• Amb. Roger Noriega: Former Assistant Secretary of State for Western Hemisphere Affairs (2003-2005), AEI Visiting Fellow
• Mr. Joseph Humire: Executive Director, Center for a Secure Free Society
Moderated by:
• Mr. Gustau Alegret: U.S. News Director, NTN24


Where: United States Congress Capitol Visitor Center, Room SVC 212, First Street NE, Washington DC 20515
Admission is free of charge, but seating is limited.
Media inquiries please call (202) 758.9083
RSVP required here. Email events@dmgs.org.
Please note that you must RSVP to attend this event. Daniel Morgan Graduate School of National Security reserves the right to refuse entry.

---

Wednesday, 11 July 2018, noon - Washington, DC - Global Terrorism, Espionage and Cybersecurity Monthly Update - at the International Spy Museum


Be the first to learn the latest intelligence news. Join David Major, retired supervisory special agent of the FBI and former director of Counterintelligence and Security Programs at the NSC staff at the White House, for a briefing on intelligence and security issues, breaches, and penetrations. Presented in partnership with The Centre for Counterintelligence and Security Studies (CI Centre), these updates will cover worldwide events such as breaking espionage cases and arrest reports, cyber espionage incidents, and terrorist activity. Major uses his expertise to analyze trends and highlight emerging issues of interest to both intelligence and national security professionals and the public. Cases are drawn from the CI Centre's SPYPEDIA®, the most comprehensive source of espionage information in the world, containing events and information that may not be reported by mainstream media outlets. There is no charge for this event. Visit www.spymuseum.org.

---

Thursday, 12 July 2018, 6:30pm - Washington, DC - Spymaster with Brad Thor at the International Spy Museum


Across Europe, a secret organization has begun attacking diplomats. Back in the United States, a foreign ally demands the identity of a highly placed covert asset. In the balance hang the ingredients for all-out war. Join bestselling author Brad Thor as he introduces the latest in his Scot Harvath series. Thor's counterterrorism operative Harvath is a popular favorite-this is the 18th in the series- and the author will share how he develops thrilling scenarios and draws on current events to keep his readers coming back for more. Spymaster will be available for sale and signing at the event. Tickets for the general public: $10; tickets for Spy Museum Members: $8. Visit www.spymuseum.org.

---

Tuesday, 17 July 2018, 1-4pm - Washington, DC - Meet A Spy: Alex Finley at the International Spy Museum


The Spy Museum hosts "Meet A Spy" with Alex Finley, a former officer of the CIA's Directorate of Operations, where she served in West Africa and Europe. Her writing has appeared in Slate, Reductress, Funny or Die, and other publications. She is the author of Victor in the Rubble, a satire about the CIA and the War on Terror. She will be available to sign her book. There is no charge for this event. Visit www.spymuseum.org.


Thursday, 21 June 2018, 6:15 - 8 PM - Alexandria, VA - NIP THIRD THURSDAY SOCIAL

The Naval Intelligence Professionals Third Thursday Social gathering features Capt. Paul G. Lasko, USN(Ret), a former intelligence officer, speaking on "So, You Want to be a Naval Attaché?"

Location: Sonoma Cellar 207 King St, Alexandria, VA 22314
RSVP to naval.intelligence.pros@gmail.com

---

Friday, 6 July 2018, 1-4pm - Washington, DC - Meet An F-4 Pilot: Mark Hewitt at the International Spy Museum


The Spy Museum hosts "Meet An F-4 Pilot" with Mark A. Hewitt, who has always had a fascination with spyplanes and the intelligence community's development and use of aircraft. He flew F-4s in the Marine Corps and served as Director of Maintenance with the Border Patrol and the Air Force, as was an Associate Professor for Embry-Riddle Aeronautical University. He is the author of "Special Access," "Shoot Down," "No Need to Know," and his latest, "Blown Cover."  There is no charge for this event. Visit www.spymuseum.org.

---

Monday, 9 July 2018, 6:30pm - Washington, DC - Safe Houses with Dan Fesperman at the International Spy Museum


Helen Abell is in charge of maintaining CIA safe houses in Berlin in the 1970s — a city still in the grips of the Cold War. When she overhears a secret meeting, the impact of the clandestine conversation changes her life and becomes the key to a 21st century mystery. Dan Fesperman, award-winning author of Safe Houses, interviewed women who worked at the CIA to bring into focus an era when women were trying to break free of the clerical roles they had been relegated to and enter into field work. This evening, he will lead a discussion of the book and the world it recreates with some of the trailblazers who helped him give his novel authenticity and accuracy. Safe Houses will be available for sale and signing at the event. Ticket for the general public: $10; Spy Museum Member Ticket: $8. Visit www.spymuseum.org.

---

Tuesday, 10 July 2018, 6:45 pm - Washington, DC - "The Cambridge Five: Soviet Intelligence Spies" discussed by author Calder Walton at the Smithsonian

Kim Philby's name is almost synonymous with Soviet espionage. But Philby was not alone: Along with Donald Maclean, Guy Burgess, Anthony Blunt, and John Cairncross, he was one of five "Cambridge spies" who penetrated the heart of British intelligence at the height of the Cold War. Using recently declassified British, American, and Soviet intelligence records, Calder Walton, Ernest May Fellow in history and policy at Harvard's Kennedy School of Government, explores the lives and treachery of these British elites from Cambridge University recruited into Soviet intelligence in the 1930s. He examines why they betrayed their homeland for Russia, how close British intelligence came to catching them, reveals another hitherto-undisclosed Soviet spy recruited from Cambridge, and evidence for a similar Soviet espionage ring at Oxford. Walton assesses the damage the Cambridge spies did to the British secret state, and to Britain's closest intelligence ally, the United States. He also sees the story as more than ancient history, and discusses how the legacy of the Cambridge spies is still reflected in contemporary Russian intelligence operations.

Walton is the author Empire of Secrets: British intelligence, the Cold War and the Twilight of Empire [Overlook Pr, 2013].

To Register: use code: 1H0354. $30 Smithsonian Members; $45 nonmembers.
Location: S. Dillon Ripley Center, 1100 Jefferson Dr SW, Metro: Smithsonian (Mall exit) More information or to register.

---

Saturday, 14 July 2018, 1-4pm - Washington, DC - Allan Topol: Russian Resurgence at the International Spy Museum


The International Spy Museum will host an in-store book signing of Russian Resurgence with author Allan Topol. Allan is the author of thirteen novels of international intrigue. Two of them, Spy Dance and Enemy of My Enemy, were national best sellers. His novels have been translated into Japanese, Portuguese and Hebrew. One was optioned and three are in development for movies. Book Description: Twelve year old Nick, escaping from the burning of his grandfather's house in Potomac, Maryland by Russian thugs, is caught up in a plot by Russian President Kuznov to recreate the Soviet empire in eastern and central Europe. The linchpin of Kuznov's plan is an agreement with a corrupt Hungarian Prime Minister to permit Russia to move troops into Hungary. In Allan Topol's fast moving fourteenth novel, Craig Page and Elizabeth Crowder, working with Peter Toth, who bears the scars of the 1956 Hungarian Revolution, and Peter's grandson, Nick, try to thwart Kuznov's plot. The action moves from Paris to Grozny, to Washington, and finally to intriguing Budapest. Craig, Elizabeth and Nick face repeated attacks on their lives.  There is no charge for this event. Visit www.spymuseum.org.
NOW AVAILABLE
Getting a Security Clearance: Questions and Answers about what they are, how they are conducted,
how you can qualify, how long they take, and what can put them in jeopardy.

Two valuable booklets are now available
The Security Clearance Process: Answers to Frequently Asked Questions - by the Congressional Research Service, Sept 2013
[PDF]
Security Clearances - FAQs - ClearanceJobs.com / DICE
[PDF]
---
Be informed on career opportunities in the U.S. Intelligence Community
Intelligence as a Career - with updated listings of colleges teaching intelligence courses, and Q&As on needed foreign languages, as well as the courses, grades, extracurricular activities, and behavioral characteristics and life experiences sought by modern U.S. intelligence agencies.

AFIO's popular 56-page booklet reaches high school and college students considering careers in the U.S. Intelligence Community.
This is the fourth edition.
The publication is also popular with University Career Guidance Centers, professors and academic departments specializing in national security, and parents assisting children or grandchildren in choosing meaningful, public service careers.
This booklet is provided at no cost as a public service - online and in print - from the generosity of AFIO board, donors, and members. 20,000 printed copies of each edition are distributed. Many more PDF copies are accessed online.
We thank all members for their support which makes this educational effort possible.
Careers Booklet (fourth edition) in PDF Format available here.
---
Intelligence Community - Nine Years in a Row - #5 in 2017
One of the Best Places to Work in the Federal Government
For the ninth consecutive year, the Intelligence Community (IC) was honored to be in the top-ten Best Places to Work in the Federal Government, according to an independent analysis of federal workers' job satisfaction and commitment. See more about the ranking here.
The rankings were compiled by the Partnership for Public Service (PPS) and American University's Institute for the Study of Public Policy Implementation (ISPPI) and announced recently in Washington, D.C. PPS is a nonprofit, nonpartisan organization that aims to attract people to federal careers and improve how the government runs. The institute conducts research and helps federal leaders solve difficult public-policy issues.
The IC ranked fourth overall among large agencies, which includes over 30 organizations, each of which employs more than two thousand people. Rankings are based on data from the 2017 Federal Employee Viewpoint Survey, which the U.S. Office of Personnel Management administers. The first Federal Government survey was in 2003, but the IC has only participated since 2009. Max Stier, president and CEO of the Partnership for Public Service, noted that the IC does not have to participate but does so voluntarily, "which is a credit to them."
To maintain the security of information about its work force, the IC relies on its own survey instrument to assess each year how its workers feel about issues such as job satisfaction, professional development, and the effectiveness of senior leaders. The IC includes several questions from the federal survey in the IC's annual Employee Climate Survey. That way, the Community's information can be compared with that from other organizations.
Other top-five large organization Best Places to Work are: The National Aeronautics and Space Administration and the U.S. Departments of Commerce, State and Justice.
Visit bestplacestowork.org to see which agencies top the rankings and to access trend analysis, demographic data and various workplace categories, as well as generate custom reports and conduct side-by-side comparisons for up to three agencies.
---
---
Join as a corporate, academic,
or foundation member
---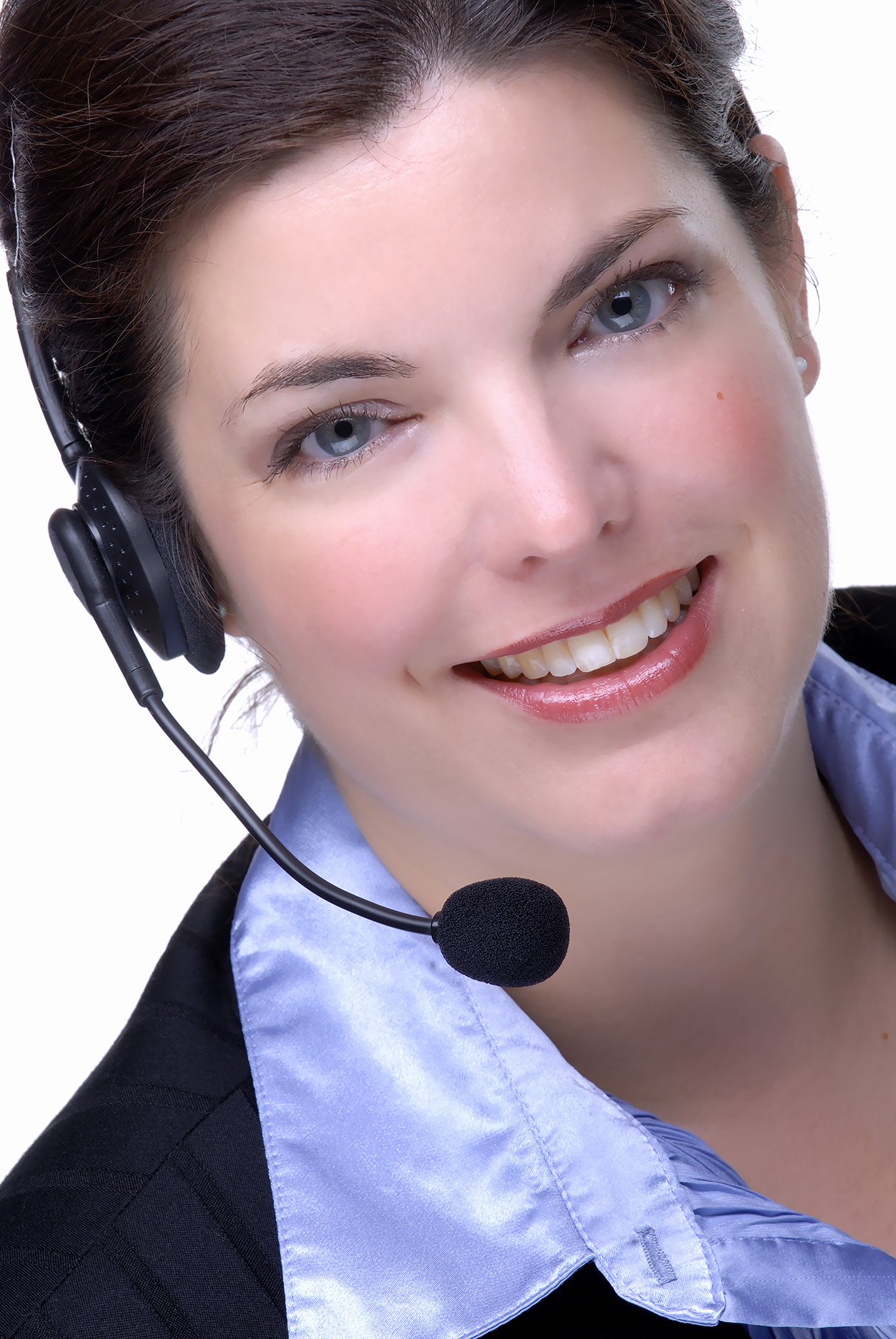 Become an Individual Member
or Subscriber
use this Online Form

Join or subscribe to our publications and enjoy all our unusual member benefits
---
---
Student Rates: U.S.-based Students, 28 years old or younger, attending a U.S. nonprofit accredited college, may join 1x at special rate. Email us at afio@afio.com with your info for application and rates. Rate not available to current or former members. Use this form to apply for student membership.
---
CURRENT or LAPSED MEMBERS - RENEW HERE:
Renew or Reinstate Your Membership or Subscription here
UPDATE MEMBER INFO:
New Email or Mailing Address? Provide here.
Review our Member
CODE of ETHICS
---
BOARD OF DIRECTORS' Photos and Public Biographies
---
---
---
---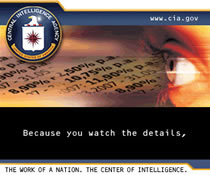 ---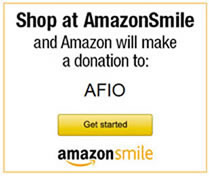 ---
Movies of Interest to members can be found here.
---

Send your articles and reviews to afio@afio.com for the journal INTELLIGENCER

---

Intelligence
as a Career
UPDATED 2017

Is It Right For You
AND
Are You Right For It?
Click HERE, or the cover photo above, for the updated version Booklet.
---
Donations Needed -
Help AFIO continue our Special Events, Publications, and Speakers Program.
---

---