AFIO Central Office
7700 Leesburg Pike
Suite 324
Falls Church, VA
22043
Voice: 703 790 0320
Fax: 703 991 1278
Email: afio@afio.com

© 2018 AFIO

Copyright and Privacy Notice


The Association of Former Intelligence Officers (AFIO) presents this website to serve our members and visitors as a portal to our activities and to provide word of upcoming educational events by other select intelligence groups.
Special AFIO Spring Luncheon

Friday, 1 June 2018
features three keynote speakers

Richard W. Hoch, Deputy Director of CIA for Analysis,
on "The Directorate of Analysis and the Future of Analysis"
[Remarks are off the record. No recording, quoting, or media permitted]
Bruce Riedel, CIA and Brookings, on
"The Future of US-Saudi Relations,"
based on his book,
Kings and Presidents: Saudi Arabia
and the United States Since FDR.
R. Scott Decker, FBI, on Recounting the Anthrax Attacks:
Terror, the Amerithrax Task Force,
and the Evolution of Forensics in the FBI.
Badge pick-up at 9:15 to 10 a.m.
First speaker, Scott Decker, at 10 a.m.;
Bruce Riedel at 11 a.m. and DD/A Hoch at 1 p.m.
Register here to ensure a seat.

Location: DoubleTree-Hilton, Tysons Corner, VA [formerly Crowne Plaza], at 1960 Chain Bridge Rd, McLean, VA 22102.
Upcoming AFIO and Intelligence Community Events
Many informative, fascinating programs are occuring in the Washington Metro Area and across the country. Find out which ones to add to your calendar to stay connected and to stay current.

Corporate
Learn how your company can make a difference with AFIO corporate memberships and marketing opportunities. Reach more than 4,800 intelligence professionals.

National Members
Join or renew your existing membership and enjoy member benefits, such as special publications, invitations to events, unique banking & investment services, scholarships, and career assistance.

Publications
Sign up and receive the popular Weekly Intelligence Notes [WINs] and the print-only academic journal: Intelligencer - Journal of U.S. Intelligence Studies for the intelligence community by intelligence professionals. AFIO also produces Intelligence As A Career - a printed and online guide to organizing your life and education to qualify for work in the intelligence community, and a Guide to the Study of Intelligence to assist college instructors, secondary school teachers of history, civics, and current events, and students, on the best readings on a wide variety of current intelligence topics.

About Us
Learn about us - our many events, publications, programs, and legislative alerts. Support AFIO with purchases and donations or meet our members at events throughout the US. Make your views known.

Chapters
Local chapters have appeal to many members, so after you have joined AFIO National, consider adding a local chapter membership to your mix.

Upcoming AFIO and related Organization Educational Events ... Full listings found here

Thursday 19 April 2018, 6:30 pm - West Bloomfield, Michigan - AFIO Johnny Micheal Spann Memorial Chapter, Michigan hosts "Ritchie Boy" Dr. Guy Stern.

In January 2017 Dr. Guy Stern received the French Knight of the Legion of Honor medal. Presented by the French Consul General, the award was created by Napoleon in 1802 and is the highest honor the country can bestow upon those who achieved remarkable deeds for France. Dr. Stern was honored for his role in liberating the country during World War II. Dr. Stern was a member of the Ritchie Boys who were the US special military intelligence officers and enlisted men of Work War II trained at Camp Ritchie, Maryland. Training included methods of intelligence, counterintelligence, interrogation, investigation and psychological warfare. Dr. Stern landed in Normandy 2 days after D-Day and begin special interrogation of German prisoners in France and Germany.
To attend or for more info, contact the Michigan chapter at afio.secretary@afiomichigan.org.

---

21 April 2018, 2pm - Kennebunk, ME - AFIO Maine Chapter hosts Professor Andrew Wilson on "Chinese National Security Strategy on Korea and the South China Sea."

AFIO Maine will host US Naval War College professor Andrew R. Wilson discussing "Chinese national security strategy on the Korean Peninsula and across the South China Sea." This is the latest in a series of discussions relating to the importance of intelligence in public affairs.

Wilson's presentation will explore topics such as what China can do to help resolve America's problems with North Korea. Beijing and Pyongyang have been allies for the past 70 years and more than 80 percent of North Korea's foreign trade is with China. The discussion will also provide an update on the international disputes involving the Spratly Islands - an area of the South China Sea claimed by China, Vietnam, the Philippines and Taiwan - where Chinese engineers have dredged up millions of tons of sand and rock to create an island approximately one square mile in size which boasts a nearly two-mile long runway.
Wilson is Professor of Strategy and Policy at the United States Naval War College in Newport, RI, the world's oldest and most prestigious center for senior military education. An old "China hand," he received his bachelor of arts in East Asian studies from the University of California, Santa Barbara, and earned a Ph.D. in history and East Asian languages from Harvard. He has published numerous articles and books on Chinese maritime history, the Chinese diaspora, Chinese military history, Chinese politics and Chinese military modernization.
TO ATTEND: The AFIO meeting is open to the public, and will begin at 2 p.m. at the Program Center of the Brick Store Museum, 4 Dane St., Kennebunk, ME. A Q&A will follow the presentation.

---

Saturday, 28 April 2018, 6 - 8pm - Beaverton OR - The AFIO Columbia River Chapter hosts Terry Valois on "Insider Threat: Authorized Users, Privileged Access, Abused Trust."

The AFIO Columbia River Chapter hosts Terry Valois on "Insider Threat: Authorized Users, Privileged Access, Abused Trust." Valois is a Navy Cryptologic veteran and retired senior CIA officer with over 37 years of experience in the intelligence community and private sector.
He holds a Master of Science degree in Strategic Intelligence from National Intelligence University. Terry (CPP, PCI) is also the founder and owner of GreyFox Security Services, LLC, a small Portland, Oregon-based, veteran-owned private security and intelligence consulting firm specializing in security program management, insider threat program development, training and education, and open source/web intelligence and investigation research.
LOCATION: This unclassified program will be held in the Fab-15 Auditorium, Intel Aloha Campus, 3585 SW 198th Ave, Beaverton, OR 97078.
REGISTRATION: AFIO members and others are invited to attend. Current AFIO membership is not required. The event is free of charge with ample parking.
The content of this presentation is provided by the author and nothing therein should be construed to represent the positions of the United States Government or AFIO
For additional information contact Carl Wege at twege@ccga.edu or 912-222-8640.

---

Saturday, 12 May 2018, noon - Melbourne FL - The AFIO Florida Satellite Chapter presents chapter member Dr. Henry A. Fischer on "The History and Future of the American Security Council Foundation."

Dr. Henry A. Fischer will discuss "The History and Future of the American Security Council Foundation." The ASCF is the first public policy organization in America that has been helping to keep the nation and world safe since 1985 by promoting the principles of "Peace Through Strength." Dr. Fischer's presentation includes a short video on the "Step Up America Program. Dr. Fischer is a dentist and developer in Sebastian, Florida since 1962. He is the President of Henry Fischer and Sons, Inc., a heavy equipment company developing quiet lakefront communities and beach restoration. He has dedicated 4.5 miles off the Sebastian River to the State of Florida.

LOCATION: Amici's restaurant, 7720 N Wickham Rd, Melbourne, FL. AFIO members, their guests and interested parties are welcome to attend. Attendance is by registration only. To register, contact chapter president John Noble at 321-693-2327.

---

AFIO's Intelligence Community Mousepad

Full color seals of all 18 members of the U.S. Intelligence Community on this 8" round, slick surface, nonskid, rubber-backed mouse pad. Price still only $20.00 for 2 pads [includes shipping to U.S. based address, only. For foreign shipments, we will contact you with a quote.] Great gift for colleagues and self. Click image above for larger image. Now with dark navy background, brighter, updated seals of member agencies. And now MADE IN USA. Order MOUSEPADS here.

---

AFIO's Guide to the Study of Intelligence
Are You Using It?
The Guide consists of more than 66 articles on all aspects of intelligence. It is intended to help instructors become familiar with intelligence-related subjects. Guide articles, written by both academic experts and seasoned practitioners, are introductions to the subject with recommended readings for further study.
Guide articles appear in AFIO's journal Intelligencer and as PDFs on our website here.
They are free for academic reuse.

For a complete list of what articles are available at this time, view this pdf.

19 April 2018, Time: 12.30-2pm - Los Angeles, CA - The AFIO Los Angeles Chapter hosts LAPD Commissioner Soboroff.

The next scheduled meeting will feature speaker Steve Soboroff, President of the L.A.P.D. Police Commission.
Commisioner Soboroff will discuss challenges the department faces and the search for a new Chief of Police.
Location: 5651 W. Manchester Blvd. Los Angeles, CA 90045 RM 1G.
RSVP Vincent Autiero, President, AFIO-Los Angeles Chapter at afio_la@yahoo.com.

---

Monday, 23 April 2018, 5:30 - 8 pm - New York, NY - AFIO NY Metro Chapter hosts CIA's Dr. Ursula Wilder on "The Psychology of Espionage and Leaking."

Ursula M. Wilder PhD, a clinical psychologist with the CIA's Sherman Kent School for Intelligence Analysis, discusses the psychology of espionage and leaking. In her presentation this evening, she will provide crisp sketches of the three kinds of distorted personalities -- psychopathology, narcissism, and immaturity -- found in those who have abused their access to top-secret information and betrayed their country.
Dr. Wilder was a 2011-2012 Federal Executive Fellow at the Brookings Institution, where she studied the psychological rewards and challenges of professionals who work in counterterrorism. She also served as a member of the Editorial Board of CIA's inhouse journal, Studies in Intelligence.

Location: Society of Illustrators, 128 E 63rd St (between Park and Lexington), New York, NY 10065.
Timing: Registration starts at 5:30 pm, Speaker presentation starts at 6 pm. Fee: $50/person. Payment at the door only. Cash or check. Full dinner, cash bar.
RSVP: Strongly recommended that you RSVP to ensure space at event. Call or Email Chapter President Jerry Goodwin at afiometro@gmail.com or 646-717-3776.

---

Wednesday, 23 May 2018 - San Francisco, CA - Historian Ralph Simpson discusses "History of the Enigma Machine" at this AFIO San Francisco Chapter meeting.

Ralph Simpson, Historian, discusses "The History of the Enigma Machine." Ralph Simpson worked in the computer industry for 32 years at IBM and Cisco Systems. He is now retired and volunteers at a local history museum. Mr. Simpson is the author of a cipher history book called Crypto Wars: 2000 Years of Cipher Evolution and is an avid collector of cipher machines, which can be seen on CipherHistory.com. Mr. Simpson lives in San Jose in a restored Victorian house, which is also home to his Cipher History Museum.
Time: 11:30 AM no-host cocktail; noon - meeting and luncheon begins.
Location: Basque Cultural Center, 599 Railroad Avenue, South San Francisco, CA 94080
To Register: Do so here. The venue cannot accommodate walk-ins.
Questions?: Contact Mariko Kawaguchi, Board Secretary at afiosf@aol.com.

---

Friday, 1 June 2018 - Tysons, VA - AFIO Spring Luncheon featuring Deputy Director of CIA for Analysis and two other keynote speakers

This special luncheon features three keynote speakers. They are: Richard W. Hoch, Deputy Director of CIA for Analysis, on "The Directorate of Analysis and the Future of Analysis" [Remarks are off the record. No recording, quoting, or media permitted] Bruce Riedel, CIA and Brookings, on "The Future of US-Saudi Relations," based on his book, Kings and Presidents: Saudi Arabia and the United States Since FDR. and R. Scott Decker, FBI, on Recounting the Anthrax Attacks: Terror, the Amerithrax Task Force, and the Evolution of Forensics in the FBI.

NOTE NEW TIMES: Badge pick-up at 9:15 to 10 a.m. First speaker, Scott Decker, at 10 a.m.; Bruce Riedel at 11 a.m. and DD/A Hoch at 1 p.m.

Register here to ensure a seat.
Location: DoubleTree-Hilton, Tysons Corner, VA [formerly the Crowne Plaza], at 1960 Chain Bridge Rd, McLean, VA 22102.

---

AFIO's 788-page comprehensive Guide to the Study of Intelligence. Peter C. Oleson, Editor. Foreword by Dr. Robert M. Gates, former Director, Central Intelligence.
View authors and table of contents here.

A thoughtful gift for professors, students, those considering careers in intelligence, and current/former officers seeking to see what changes are taking place across a wide spectrum of intelligence disciplines.

AFIO's Guide to the Study of Intelligence helps instructors teach about the large variety of subjects that make up the field of intelligence. This includes secondary school teachers of American History, Civics, or current events and undergraduate and graduate professors of History, Political Science, International Relations, Security Studies, and related topics, especially those with no or limited professional experience in the field. Even those who are former practitioners are likely to have only a limited knowledge of the very broad field of intelligence, as most spend their careers in one or two agencies at most and may have focused only on collection or analysis of intelligence or support to those activities.

$95, includes Fedex shipping to a CONUS (U.S.-based) address. AK, HI, and other US or foreign addresses should contact afio@afio.com to inquire about shipping options.

To order use this online form. The Guide is available for purchase directly from Amazon at this link. All orders outside the U.S. should order from Amazon.

NOW ONLINE: As an educational service to professors and students, AFIO provides the full 788-page Guide online here at no charge. This was made possible through the generosity of our foundation, corporate, and institutional members, coupled with the donations we received from our many individual members.


Even with the book online, at 788-pages a printed copy allows a reader to get away from the glare of electronic devices to read sections and articles without a nearby plug. It also allows annotations, underlines, and highlighting to enhance learning and retention of material. Order here. The Guide is available for purchase directly from Amazon at this link.

Other Upcoming Educational Events....includes selection of events from advertisers, corporate sponsors, and others

Tuesday, 17 April 2018, 1130 - 1400 - McLean, VA - The Defense Intelligence Forum meets to hear BG Francix X Taylor (USAF, Ret) on "Threats to the Homeland and DHS Responses."

The Defense Intelligence Forum (DIA Alumni Association) meets to hear Brigadier General Francis X. Taylor (USAF, Retired) discuss "Threats to the Homeland and DHS Responses."
BG Taylor is Pres and CEO, FXTAYLOR Associates. He retired from the USG on 1/20/17 as Undersecretary for Intelligence and Analysis (I&A) at DHS. From Mar 2005 until Nov 2013, he was Vice President and Chief Security Officer for the General Electric Company. Prior to joining GE, Mr. Taylor had a distinguished 35-year career in government service, where he held several senior positions managing investigations, security and counterterrorism issues. He served as the Assistant Secretary of State for Diplomatic Security and Director of the Office of Foreign Missions, with a rank of Ambassador. Ambassador Taylor also served as the US Ambassador at Large and Coordinator for Counterterrorism for the Department of State from July 2001 to November 2002. In this role, he was responsible for the implementing US counterterrorism policy overseas and coordinating the US government response to international terrorist activities. During his 31 years of military service, Ambassador Taylor served with distinction, rising to the rank of Brigadier General. In his final active duty assignment, Brigadier General Taylor headed the Air Force Office of Special Investigations. Mr. Taylor received his Bachelor's and Masters Degrees in Government and International Studies from the University of Notre Dame in 1970 and 1974. He is a Distinguished Graduate of the Notre Dame ROTC program. BG Taylor will address "Threats to The Homeland and DHS Responses," including Russia and election security BG Taylor's remarks will be off the record and not for attribution.
Location: Pulcinella Restaurant, 6852 Old Dominion Dr, McLean, VA. Plentiful free parking available.
RSVP: Make reservations by Tuesday, 10 April, online here, or by email to diforum@diaalumni.org. Include names, telephone numbers, and email addresses for all attendees. For each attendee, indicate choice of chicken parmesan, trout lemone, lasagna, grilled sausage with sweet peppers, fettuccini with portobella, manicotti with spinach and ricotta, or cannelloni alla bolognese for luncheon selection.
Fee: Pay $30 online here as you also make your reservations, or at the door with exact cash or a check payable to DIAA, Inc. DIAA cannot take credit or debit cards at the door. Check-in starts at 1130; lunch at 1200. Late comers will be served last.

---

22 - 25 April 2018 - Tampa, FL - USGIF GEOINT 2018 Symposium on "Driving Data to Decisions and Actions."

Always a phenomenal event in number of panels, quality (fame) of speakers, and hundreds of latest tech exhibits. This is the GEOINT version of the dazzling Consumer Electronics Show...

Hear from senior defense and intelligence leaders such as NGA Director Robert Cardillo and USDI Joseph Kernan in keynotes, panels, and presentations.
Learn from 52 hours of professional development, training, and education sessions with PDUs and CEUs.
See the latest in technology, services, and solutions from 200+ exhibitors in more than 100,000 sq ft of exhibit space.
Networking with more than 4,000 GEOINT Community professionals from 40 countries spanning defense, intelligence, homeland security, industry, and academia. Learn more about the GEOINT Symposium here.
Or register now and start planning on being in Tampa for GEOINT 2018.

---

Wednesday, 25 April 2018, 1-4pm - Washington, DC - Beware of the Predator - at the International Spy Museum

Join the Spy Museum Store as it meets author/career CIA Technical Operations officer, Warren D. Holston, and Intel analyst/contributing author, Dave White. Holston has worked throughout the Intelligence Community, Department of Defense, and defense industry for more than 30 years and was awarded the CIA's Intelligence Commendation Medal and the Distinguished Career Intelligence Medal. White has worked for the US government in a broad range of roles and missions within the Intelligence and Defense Communities for almost 30 years, including serving as a Deputy Senior Operations Officer and Identity Intelligence Analyst at the National Counterterrorism Center (NCTC) and as a biometrics technology consultant in the Intelligence Community.
Their latest book, Beware The Predator, is an easy-to-read guide for anyone who wants to raise their security awareness and defensive posture. This book will help you understand how to protect yourself, your family and business from criminal predators, corporate intrusion, and State sponsored spying. Whether you are a corporate or government executive, a high-net-worth individual, or someone simply concerned about identity theft and personal safety, you should be aware of the vulnerabilities to your personal data and predatory attacks against your assets and relationships.
Event is free. Visit www.spymuseum.org.

---

Wednesday, 28 November 2018, 6 - 10:30 pm - Washington, DC - International Spy Museum's Annual "William H. Webster Distinguished Service Award Dinner" honoring Adm William H. McRaven

For your calendar. A special evening to illuminate the critical role of individuals and organizations serving the Intelligence Community, and to raise funds in support of the International Spy Museum.

The William H. Webster Distinguished Service Award Dinner will take place at The Ritz Carlton Hotel. More than 600 attendees are anticipated and will recognize the men and women who have served in the field of National Security with integrity and distinction. This annual tribute dinner is given by the International Spy Museum to an individual who has embodied the values of Judge William H. Webster. This year's honoree is a patriot for whom love of country has been his guiding principle: Admiral William H. McRaven, former US Special Operations Commander, former Joint Special Operations Commander, and Chancellor of The University of Texas System.
Schedule: 6 pm - VIP Reception; 6:30 pm - Cocktail Reception; 7:30 - 9 pm - Dinner & Awards; 9 - 10:30 pm - Dessert Reception.
Location: The Ritz-Carlton Hotel, 1150 22nd St NW, Washington, DC 20037. **Please note: this event is closed to Media**
Tickets Available Now: Prices range from $100,000 to a single seat for $495. Funds raised at this tribute dinner will support artifact preservation, educational programming, research, exhibits, and accessibility programs for underserved communities at the International Spy Museum. To purchase tickets now, do so here. To learn more about this annual dinner, it is available here.

Thursday, 19 April 2018, 6:30-9:30pm - Washington, DC - Surveillance 101 with Eric O'Neill: Spy School Workshop - at the International Spy Museum

What if you were assigned to watch the most damaging spy in US history? As a young operative in the FBI, Eric O'Neill was put into position as Robert Hanssen's assistant with the secret task of spying on his boss, who was under suspicion of working for Russia. O'Neill's background with the FBI was in surveillance, so he was up to the challenge. But how would you measure up? It's your chance to find out.
O'Neill is prepared to share his hard-earned expertise with you. This intense small group introduction to surveillance will include learning the basics and conducting surveillance in the streets of DC. Will you be able to track the "Rabbit" without being "made?" You'll learn how to snap clandestine shots and keep your target in view so you won't miss operational acts or clandestine meetings. O'Neill will lead the exercise and help you learn how to blend into the shadows for the best spy results! Space is limited to only 16 participants - advance registration required.
To register, email Shana Oltmans at soltmans@spymuseum.org.
Tickets for the general public: $94 per person; Spy Museum members: $75. Visit www.spymuseum.org.

---

Monday 23 April 2018, 11:30 am - 12:30 pm - Washington, DC - Gen. Michael Hayden on "2017: Year of Disruption; 2018: Year of Consequences" at this DMGS Event.

The Daniel Morgan Graduate School of National Security is hosting this event, part of ME "Spike" Bowman Distinguished Lectures in Intelligence and National Security Law, sponsored by the University of Virginia's Center for National Security Law, on a "by invitation only" basis. Event features General Michael Hayden discussing the national security implications and consequences for the United States of certain key events that occurred in 2017, a year he terms one of disruption; and 2018, a year of possible serious consequences.
Attire: Business or Business Casual.
Where: 1620 L St NW, Suite 700, Washington, DC 20036
NB: "DANIEL MORGAN GRADUATE SCHOOL RESERVES THE RIGHT TO REFUSE ENTRY"
RSVP Required. RSVP here. Questions to events@dmgs.org.

---

Thursday, 26 April 2018, 6:30pm - Washington, DC - Spy Chiefs: An Overview - at the International Spy Museum

In pop culture, the spy chief is an all-knowing, all-powerful figure who masterfully moves spies like pieces on a chessboard. How close to reality is that depiction, and what does it really take to be an effective leader in the world of intelligence? As editors of Spy Chiefs: Volume 1, Dr. Mark Stout, a program director at Johns Hopkins University, and Dr. Christopher Moran, an associate professor at the University of Warwick, will reveal what they have gleaned about the role of intelligence leaders in foreign affairs and national security in the US and the UK from the early 1940s to the present. They will discuss some of the most intriguing of these shadowy figures such as William Donovan and John Grombach, who ran an intelligence organization so secret that not even President Truman knew of it. They'll also explore questions about spy chief accountability and just how powerful they were...or weren't. Spy Chiefs will be available for sale and signing at the event.
Tickets for the general public: $10 per person; Spy Museum Members: $8. Visit www.spymuseum.org.

---

Friday, 18 May 2018, 1 - 2:30 pm - Annapolis Junction, MD - 2018 Henry F. Schorreck Lecture Speaker Series by NSA's Center for Cryptologic History on "The Pueblo Incident: A Fifty-Year Retrospective."

The National Cryptologic Museum hosts NSA's Center for Cryptologic History's 2018 Henry F. Schorreck Lecture Speaker Series which will explore "The Pueblo Incident: A Fifty-Year Retrospective."

The special guest speaker is Mitchell Lerner, Associate Professor of History and Director of the Institute for Korean Studies at Ohio State University. He is the author of The Pueblo Incident: A Spy Ship and the Failure of American Foreign Policy, which won the 2002 John Lyman Book Award.
"Remember," Rear Admiral Frank Johnson told the officers of the USS Pueblo just before they departed for their first mission, "you are not going out there to start a war." And yet, war appeared to be not far off when the spy ship was captured by North Korean forces on 23 January 1968, leaving one dead crewman and 82 other Americans held captive for a year in North Korean prison camps. This presentation will examine this controversial incident from start to finish, and will open a window into not only American decision making but also into the perspectives of North Korea, South Korea, and the Soviet Union.
REGISTRATION: Event is free. However, a full house is anticipated and thus, advanced registration is required at this link. The NSA-CCH will confirm registrations and answer any questions.
DIRECTIONS: The NCM is located at 8290 Colony Seven Rd, Annapolis Junction, MD 20701. Here are directions to the Museum.
Qs or prefer to register by email?: contact Greg Nedved at gjnedve@nsa.gov to reserve the desired number of seats by email.

---

3 - 15 June 2018 - Charlottesville, VA - 26th National Security Law Institute Call for Applications

The 26th National Security Law Institute will take place June 3 through June 15, 2018. The National Security Law Institute provides advanced training for government officials and professors of law and political science who teach or are preparing to teach graduate-level courses in national security law or related subjects requiring a detailed understanding of National Security Law. Applications are also invited from government attorneys in the national security community who are actively engaged in the practice of national security law or otherwise have a professional need for such training. This annual intensive two-week course is held at the University of Virginia School of Law in Charlottesville, Virginia. Prominent scholars and current and former government experts will take part in lectures, panels, and debates to address both theoretical background and important contemporary issues of national security law.

Topics addressed include: Contemporary Theory Concerning the Origins of War and the "Democratic Peace"; Aggression & Self-Defense; The ISIL Threat; Cyber Threats; War and Treaty Powers under the Constitution; Intelligence and the Law; Domestic and Transnational Terrorism; Nuclear, Biological, and Chemical Warfare Threats; Law of Armed Conflict; War Crimes and Their Prosecution; and Maritime Concerns/South China Sea.

Accommodations: Hyatt Place Charlottesville, 2100 Bond St (GPS use 1954 Swanson Dr), Charlottesville, VA. Approximately 25-30 participants are selected to attend each Institute. Participants are responsible for providing their own transportation to and from Charlottesville and paying a tuition fee of $1,950.00, which includes lodging, lunches, course materials, and any group dinners during the Institute. The deadline for applications for the 2018 Institute is May 11, 2018. For additional information please contact Bill Lacy regarding applications (blacy@law.virginia.edu) or Mer McLernon (mer@law.virginia.edu) for logistics (lodging, meals, etc.). The Center has a small fund from which to provide scholarship assistance to a few applicants who might otherwise not be able to attend the program. More information here.
NOW AVAILABLE
Getting a Security Clearance: Questions and Answers about what they are, how they are conducted,
how you can qualify, how long they take, and what can put them in jeopardy.

Two valuable booklets are now available
The Security Clearance Process: Answers to Frequently Asked Questions - by the Congressional Research Service, Sept 2013
[PDF]
Security Clearances - FAQs - ClearanceJobs.com / DICE
[PDF]
---
Be informed on career opportunities in the U.S. Intelligence Community
Intelligence as a Career - with updated listings of colleges teaching intelligence courses, and Q&As on needed foreign languages, as well as the courses, grades, extracurricular activities, and behavioral characteristics and life experiences sought by modern U.S. intelligence agencies.

AFIO's popular 56-page booklet reaches high school and college students considering careers in the U.S. Intelligence Community.
This is the fourth edition.
The publication is also popular with University Career Guidance Centers, professors and academic departments specializing in national security, and parents assisting children or grandchildren in choosing meaningful, public service careers.
This booklet is provided at no cost as a public service - online and in print - from the generosity of AFIO board, donors, and members. 20,000 printed copies of each edition are distributed. Many more PDF copies are accessed online.
We thank all members for their support which makes this educational effort possible.
Careers Booklet (fourth edition) in PDF Format available here.
---
Intelligence Community - Nine Years in a Row - #5 in 2017
One of the Best Places to Work in the Federal Government
For the ninth consecutive year, the Intelligence Community (IC) was honored to be in the top-ten Best Places to Work in the Federal Government, according to an independent analysis of federal workers' job satisfaction and commitment. See more about the ranking here.
The rankings were compiled by the Partnership for Public Service (PPS) and American University's Institute for the Study of Public Policy Implementation (ISPPI) and announced recently in Washington, D.C. PPS is a nonprofit, nonpartisan organization that aims to attract people to federal careers and improve how the government runs. The institute conducts research and helps federal leaders solve difficult public-policy issues.
The IC ranked fourth overall among large agencies, which includes over 30 organizations, each of which employs more than two thousand people. Rankings are based on data from the 2017 Federal Employee Viewpoint Survey, which the U.S. Office of Personnel Management administers. The first Federal Government survey was in 2003, but the IC has only participated since 2009. Max Stier, president and CEO of the Partnership for Public Service, noted that the IC does not have to participate but does so voluntarily, "which is a credit to them."
To maintain the security of information about its work force, the IC relies on its own survey instrument to assess each year how its workers feel about issues such as job satisfaction, professional development, and the effectiveness of senior leaders. The IC includes several questions from the federal survey in the IC's annual Employee Climate Survey. That way, the Community's information can be compared with that from other organizations.
Other top-five large organization Best Places to Work are: The National Aeronautics and Space Administration and the U.S. Departments of Commerce, State and Justice.
Visit bestplacestowork.org to see which agencies top the rankings and to access trend analysis, demographic data and various workplace categories, as well as generate custom reports and conduct side-by-side comparisons for up to three agencies.
---
---
Join as a corporate, academic,
or foundation member
---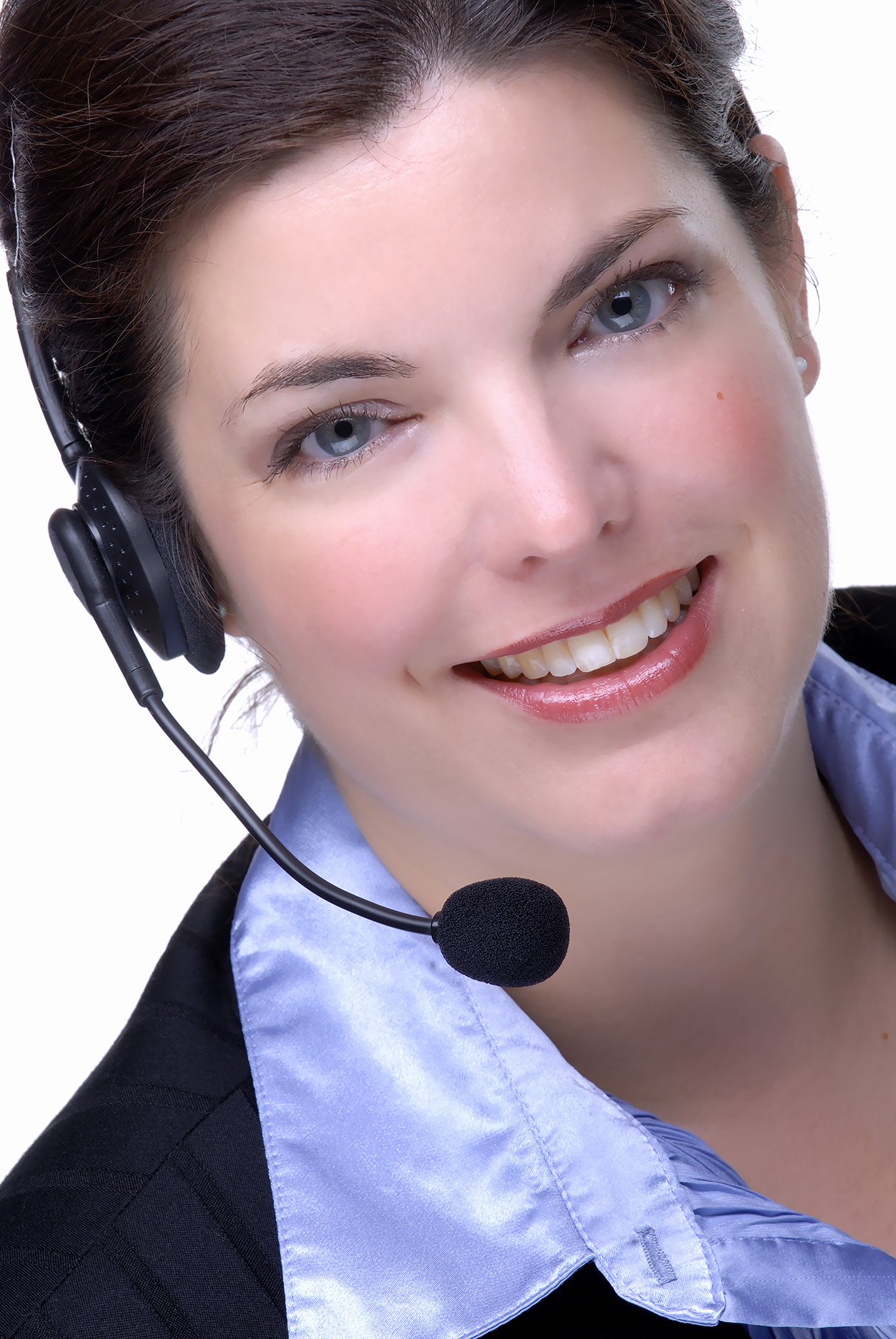 Become an Individual Member
or Subscriber
use this Online Form

Join or subscribe to our publications and enjoy all our unusual member benefits
---
---
Student Rates: U.S.-based Students, 28 years old or younger, attending a U.S. nonprofit accredited college, may join 1x at special rate. Email us at afio@afio.com with your info for application and rates. Rate not available to current or former members. Use this form to apply for student membership.
---
CURRENT or LAPSED MEMBERS - RENEW HERE:
Renew or Reinstate Your Membership or Subscription here
UPDATE MEMBER INFO:
New Email or Mailing Address? Provide here.
Review our Member
CODE of ETHICS
---
BOARD OF DIRECTORS' Photos and Public Biographies
---
---
---
---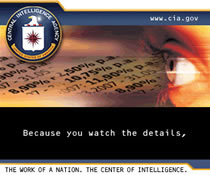 ---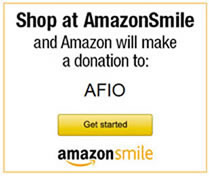 ---
Movies of Interest to members can be found here.
---

Send your articles and reviews to afio@afio.com for the journal INTELLIGENCER

---

Intelligence
as a Career
UPDATED 2017

Is It Right For You
AND
Are You Right For It?
Click HERE, or the cover photo above, for the updated version Booklet.
---
Donations Needed -
Help AFIO continue our Special Events, Publications, and Speakers Program.
---

---