AFIO Central Office
7700 Leesburg Pike
Suite 324
Falls Church, VA
22043
Voice: 703 790 0320
Fax: 703 991 1278
Email: afio@afio.com

© 2018 AFIO

Copyright and Privacy Notice


The Association of Former Intelligence Officers (AFIO) presents this website to serve our members and visitors as a portal to our activities and to provide word of upcoming educational events by other select intelligence groups.
Special AFIO Spring Luncheon

Friday, 1 June 2018
features three keynote speakers

Richard W. Hoch, Deputy Director of CIA for Analysis,
on "The Directorate of Analysis and the Future of Analysis"
[Remarks are off the record.
No recording, quoting, or media permitted]

R. Scott Decker, FBI, on Recounting the Anthrax Attacks: Terror, the Amerithrax Task Force, and the Evolution of Forensics in the FBI.

Bruce Riedel, CIA and Brookings, on
"The Future of US-Saudi Relations,"
based on his book, Kings and Presidents: Saudi Arabia and the United States Since FDR.

Badge pick-up at 9:15 to 10 a.m.
First speaker, Scott Decker, at 10 a.m.;
Bruce Riedel at 11 a.m. and DD/A Hoch at 1 p.m.
Register here to ensure a seat.

Location: DoubleTree-Hilton, Tysons Corner, VA [formerly Crowne Plaza], at 1960 Chain Bridge Rd, McLean, VA 22102.
Upcoming AFIO and Intelligence Community Events
Many informative, fascinating programs are occuring in the Washington Metro Area and across the country. Find out which ones to add to your calendar to stay connected and to stay current.

Corporate
Learn how your company can make a difference with AFIO corporate memberships and marketing opportunities. Reach more than 4,800 intelligence professionals.

National Members
Join or renew your existing membership and enjoy member benefits, such as special publications, invitations to events, unique banking & investment services, scholarships, and career assistance.

Publications
Sign up and receive the popular Weekly Intelligence Notes [WINs] and the print-only academic journal: Intelligencer - Journal of U.S. Intelligence Studies for the intelligence community by intelligence professionals. AFIO also produces Intelligence As A Career - a printed and online guide to organizing your life and education to qualify for work in the intelligence community, and a Guide to the Study of Intelligence to assist college instructors, secondary school teachers of history, civics, and current events, and students, on the best readings on a wide variety of current intelligence topics.

About Us
Learn about us - our many events, publications, programs, and legislative alerts. Support AFIO with purchases and donations or meet our members at events throughout the US. Make your views known.

Chapters
Local chapters have appeal to many members, so after you have joined AFIO National, consider adding a local chapter membership to your mix.

Upcoming AFIO and related Organization Educational Events ... Full listings found here

Monday, 24 September 2018, 5:30 - 8 pm - New York, NY - AFIO NY Metro Chapter hosts Elizabeth Peek on "The Inextricable Links between Economics, Intelligence, and National Security."

Elizabeth Peek is a writer and columnist for The Fiscal Times, an online bipartisan policy journal, covering politics, finance, and economics. In prior years she was the lead business columnist for the New York Sun, and contributing editor to the New York Post, the Huffington Post, The Motley Fool, the Wall Street Journal, and Women on the Web, as well as to numerous magazines. She is a frequent guest on Bloomberg TV shows, CBS, Fox, and CNBC.
One of the first women partners of a major bracket Wall Street firm, she moved on to Wertheim & Company where she was one of the top three oilfield analysts ranked by Institutional Investor Magazine. She became Associate Director of Research, Head of International Research, and director of the firm's equity business in Tokyo, and then a General Partner and then a Managing Director of Wertheim Schroder after the two companies merged.
She graduated with honors in economics from Wellesley College and is a certified CFA.

Location: Society of Illustrators, 128 E 63rd St (between Park and Lexington), New York, NY 10065.
Timing: Registration starts at 5:30 pm, Speaker presentation starts at 6 pm. Fee: $50/person. Payment at the door only. Cash or check. Full dinner, cash bar.
RSVP: Strongly recommended that you RSVP to ensure space at event. Call or Email Chapter President Jerry Goodwin at afiometro@gmail.com or 646-717-3776.

---

AFIO's Intelligence Community Mousepad

Full color seals of all 18 members of the U.S. Intelligence Community on this 8" round, slick surface, nonskid, rubber-backed mouse pad. Price still only $20.00 for 2 pads [includes shipping to U.S. based address, only. For foreign shipments, we will contact you with a quote.] Great gift for colleagues and self. Click image above for larger image. Now with dark navy background, brighter, updated seals of member agencies. And now MADE IN USA. Order MOUSEPADS here.

---

AFIO's Guide to the Study of Intelligence
Are You Using It?
The Guide consists of more than 66 articles on all aspects of intelligence. It is intended to help instructors become familiar with intelligence-related subjects. Guide articles, written by both academic experts and seasoned practitioners, are introductions to the subject with recommended readings for further study.
Guide articles appear in AFIO's journal Intelligencer and as PDFs on our website here.
They are free for academic reuse.

For a complete list of what articles are available at this time, view this pdf.

Friday, 1 June 2018 - Tysons, VA - AFIO Spring Luncheon featuring Deputy Director of CIA for Analysis and two other keynote speakers

This special luncheon features three keynote speakers. They are: Richard W. Hoch, Deputy Director of CIA for Analysis, on "The Directorate of Analysis and the Future of Analysis" [Remarks are off the record. No recording, quoting, or media permitted] Bruce Riedel, CIA and Brookings, on "The Future of US-Saudi Relations," based on his book, Kings and Presidents: Saudi Arabia and the United States Since FDR. and R. Scott Decker, FBI, on Recounting the Anthrax Attacks: Terror, the Amerithrax Task Force, and the Evolution of Forensics in the FBI.

NOTE NEW TIMES: Badge pick-up at 9:15 to 10 a.m. First speaker, Scott Decker, at 10 a.m.; Bruce Riedel at 11 a.m. and DD/A Hoch at 1 p.m.

Register here to ensure a seat.
Location: DoubleTree-Hilton, Tysons Corner, VA [formerly the Crowne Plaza], at 1960 Chain Bridge Rd, McLean, VA 22102.

---

AFIO's 788-page comprehensive Guide to the Study of Intelligence. Peter C. Oleson, Editor. Foreword by Dr. Robert M. Gates, former Director, Central Intelligence.
View authors and table of contents here.

A thoughtful gift for professors, students, those considering careers in intelligence, and current/former officers seeking to see what changes are taking place across a wide spectrum of intelligence disciplines.

AFIO's Guide to the Study of Intelligence helps instructors teach about the large variety of subjects that make up the field of intelligence. This includes secondary school teachers of American History, Civics, or current events and undergraduate and graduate professors of History, Political Science, International Relations, Security Studies, and related topics, especially those with no or limited professional experience in the field. Even those who are former practitioners are likely to have only a limited knowledge of the very broad field of intelligence, as most spend their careers in one or two agencies at most and may have focused only on collection or analysis of intelligence or support to those activities.

$95, includes Fedex shipping to a CONUS (U.S.-based) address. AK, HI, and other US or foreign addresses should contact afio@afio.com to inquire about shipping options.

To order use this online form. The Guide is available for purchase directly from Amazon at this link. All orders outside the U.S. should order from Amazon.

NOW ONLINE: As an educational service to professors and students, AFIO provides the full 788-page Guide online here at no charge. This was made possible through the generosity of our foundation, corporate, and institutional members, coupled with the donations we received from our many individual members.


Even with the book online, at 788-pages a printed copy allows a reader to get away from the glare of electronic devices to read sections and articles without a nearby plug. It also allows annotations, underlines, and highlighting to enhance learning and retention of material. Order here. The Guide is available for purchase directly from Amazon at this link.

Other Upcoming Educational Events....includes selection of events from advertisers, corporate sponsors, and others

Monday, 4 June 2018, 5:30 - 9:30 pm - Washington, DC - An Evening with General Hayden at the International Spy Museum

Join other guests at the Spy Museum for this private reception with General Michael V. Hayden to celebrate the launch of his newest book: The Assault on Intelligence: American National Security in an Age of Lies. It is a "blistering critique of the forces threatening the American intelligence community, in a time when that community's work has never been harder or more important." A evening of cocktails and hors d'oeuvres, followed by a fascinating conversation with former Director of the National Security Agency and the Central Intelligence Agency, General Michael Hayden.
Timing: 5:30pm VIP reception, Cocktails & hors d'oeuvres; 6 - 9:30pm - Program.
Location: International Spy Museum, 800 F Street NW, Washington, DC 20004.
Fee: $225
Register here, or for more information, contact Rebecca Diamond at rdiamond@spymuseum.org or 202.654.0954

---

20 June 2018 - Annapolis Junction, MD - NCMF Summer Cryptologic Program features Dr. Janet Breslin-Smith on "American Diplomatic and Military Strategy and its Clash with Saudi Culture."

The 2018 NCMF Summer Cryptologic Program will feature Dr. Janet Breslin-Smith with a presentation on American diplomatic and military strategy, and its clash with Saudi culture. Janet Breslin-Smith is president of Crosswinds International Consulting. She draws on a 30-year career in public service, including leadership roles in the US Senate, the National War College, and in Saudi Arabia, where she focused on higher education and outreach to women. She has written and lectured on strategy and culture, macroeconomics and Islam, women, Islam, and Saudi Arabia. Her article, "The Struggle to Erase Saudi Extremism," appeared in November 2015 in the New York Times. She is the co-author of The National War College: A History of Strategic Thinking in Peace and War. Breslin-Smith, a professor of national security strategy for 14 years at the National War College in Washington, D.C., was the first woman to chair that department. She was named Outstanding Professor at the College in 2006. Prior to her academic career, she was legislative director for Sen. Patrick J. Leahy and deputy staff director of the Senate Agriculture Committee. Breslin-Smith resided in Riyadh, Saudi Arabia, from 2009 through 2013, with her husband, Ambassador James Smith. She developed extensive contacts with Saudi women leaders in higher education, medicine, business, banking, and philanthropy. She lectured at Alfaisal University, the Diplomatic Studies Institute and CellA+ women's business networks. She consulted with Saudi women members newly appointed to the Shura Council. Breslin-Smith earned her PhD from the University of California at Los Angeles and her undergraduate degree in international relations from the University of Southern California.

Where: CACI, Inc., 2720 Technology Dr, Annapolis Junction, MD 20701. For further information and registration, visit this link. Registration at that link to be available shortly.

---

Tuesday, 10 July 2018, 6:45 pm - Washington, DC - "The Cambridge Five: Soviet Intelligence Spies" discussed by author Calder Walton at the Smithsonian

Kim Philby's name is almost synonymous with Soviet espionage. But Philby was not alone: Along with Donald Maclean, Guy Burgess, Anthony Blunt, and John Cairncross, he was one of five "Cambridge spies" who penetrated the heart of British intelligence at the height of the Cold War. Using recently declassified British, American, and Soviet intelligence records, Calder Walton, Ernest May Fellow in history and policy at Harvard's Kennedy School of Government, explores the lives and treachery of these British elites from Cambridge University recruited into Soviet intelligence in the 1930s. He examines why they betrayed their homeland for Russia, how close British intelligence came to catching them, reveals another hitherto-undisclosed Soviet spy recruited from Cambridge, and evidence for a similar Soviet espionage ring at Oxford. Walton assesses the damage the Cambridge spies did to the British secret state, and to Britain's closest intelligence ally, the United States. He also sees the story as more than ancient history, and discusses how the legacy of the Cambridge spies is still reflected in contemporary Russian intelligence operations.

Walton is the author Empire of Secrets: British intelligence, the Cold War and the Twilight of Empire [Overlook Pr, 2013].

To Register: use code: 1H0354. $30 Smithsonian Members; $45 nonmembers.
Location: S. Dillon Ripley Center, 1100 Jefferson Dr SW, Metro: Smithsonian (Mall exit) More information or to register.

Thursday, 24 May 2018, noon - 2 pm - Washington, DC - Code Girls Luncheon on "The Untold Story of the American Women Code Breakers of WWII" at the International Spy Museum

Join other attendees for a conversation with Liza Mundy, author of the national bestseller Code Girls: The Untold Story of the American Women Code Breakers of WWII, an irresistible and captivating story of the women behind the NSA codebreaking. Ticket price includes a copy of the book and lunch.
Fee: $69 per person. Register here.

---

Wednesday, 30 May 2018, 7-10pm – Washington, DC – Dinner with a Spy: An Evening with Mubin Shaikh – at 701 Restaurant with the International Spy Museum

Enjoy a martini "Shaikh'n Not Stirred" and a delicious three-course dinner* with Mubin Shaikh as he shares his personal journey from former extremist to undercover operative and global expert on terrorism. Shaikh is one of the very few people in the world to have actually been undercover in a homegrown terror cell. After coming out of extremism himself, he decided to use his connections as a former jihadist sympathizer and supporter to fight terrorism by working undercover for the Canadian Security Intelligence Service and the Royal Canadian Mounted Police's Integrated National Security Enforcement Team to infiltrate extremist persons and groups. All his prior investigations remain CLASSIFIED except for the "Toronto 18," his final one, a group that was infiltrated and eventually prosecuted in open court, where Shaikh testified in the Superior Court in 5 legal hearings over 4 years. Leaders of the group planned for catastrophic terror attacks including placing three truck bombs in Toronto that were the size of Oklahoma City's bomb, storming the Parliament, and beheading the Canadian Prime Minister.
To be one of only 12 guests at dinner at 701 Restaurant: email Amanda Ohlke at aohlke@spymuseum.org. Tickets for the general public: $265 per person; Members: $235 *includes hors d'oeuvres, and three-course dinner with signature cocktails and wine. Visit www.spymuseum.org.

---

3 - 15 June 2018 - Charlottesville, VA - 26th National Security Law Institute Call for Applications

The 26th National Security Law Institute will take place June 3 through June 15, 2018. The National Security Law Institute provides advanced training for government officials and professors of law and political science who teach or are preparing to teach graduate-level courses in national security law or related subjects requiring a detailed understanding of National Security Law. Applications are also invited from government attorneys in the national security community who are actively engaged in the practice of national security law or otherwise have a professional need for such training. This annual intensive two-week course is held at the University of Virginia School of Law in Charlottesville, Virginia. Prominent scholars and current and former government experts will take part in lectures, panels, and debates to address both theoretical background and important contemporary issues of national security law.

Topics addressed include: Contemporary Theory Concerning the Origins of War and the "Democratic Peace"; Aggression & Self-Defense; The ISIL Threat; Cyber Threats; War and Treaty Powers under the Constitution; Intelligence and the Law; Domestic and Transnational Terrorism; Nuclear, Biological, and Chemical Warfare Threats; Law of Armed Conflict; War Crimes and Their Prosecution; and Maritime Concerns/South China Sea.

Accommodations: Hyatt Place Charlottesville, 2100 Bond St (GPS use 1954 Swanson Dr), Charlottesville, VA. Approximately 25-30 participants are selected to attend each Institute. Participants are responsible for providing their own transportation to and from Charlottesville and paying a tuition fee of $1,950.00, which includes lodging, lunches, course materials, and any group dinners during the Institute. The deadline for applications for the 2018 Institute is May 11, 2018. For additional information please contact Bill Lacy regarding applications (blacy@law.virginia.edu) or Mer McLernon (mer@law.virginia.edu) for logistics (lodging, meals, etc.). The Center has a small fund from which to provide scholarship assistance to a few applicants who might otherwise not be able to attend the program. More information here.

---

Thursday, 7 June 2018, noon - Washington, DC - Facts and Fears with James R. Clapper at the International Spy Museum

When he stepped down in January 2017 as the fourth United States director of national intelligence, James Clapper had been President Obama's senior intelligence adviser for six and a half years, longer than his three predecessors combined. He led the US intelligence community through a period that included the raid on Osama bin Laden, the Benghazi attack, the leaks of Edward Snowden, and Russia's influence operation during the 2016 US election campaign. Join Clapper as he discusses his new book Facts and Fears, which offers a look inside the US Intelligence Community, gives his assessment of some of the most difficult challenges in our nation's history, and raises the big moral and ethical questions facing the intelligence community today. Facts and Fears will be available for sale and signing at the event.
Fee: $15 per ticket. Register here.
NOW AVAILABLE
Getting a Security Clearance: Questions and Answers about what they are, how they are conducted,
how you can qualify, how long they take, and what can put them in jeopardy.

Two valuable booklets are now available
The Security Clearance Process: Answers to Frequently Asked Questions - by the Congressional Research Service, Sept 2013
[PDF]
Security Clearances - FAQs - ClearanceJobs.com / DICE
[PDF]
---
Be informed on career opportunities in the U.S. Intelligence Community
Intelligence as a Career - with updated listings of colleges teaching intelligence courses, and Q&As on needed foreign languages, as well as the courses, grades, extracurricular activities, and behavioral characteristics and life experiences sought by modern U.S. intelligence agencies.

AFIO's popular 56-page booklet reaches high school and college students considering careers in the U.S. Intelligence Community.
This is the fourth edition.
The publication is also popular with University Career Guidance Centers, professors and academic departments specializing in national security, and parents assisting children or grandchildren in choosing meaningful, public service careers.
This booklet is provided at no cost as a public service - online and in print - from the generosity of AFIO board, donors, and members. 20,000 printed copies of each edition are distributed. Many more PDF copies are accessed online.
We thank all members for their support which makes this educational effort possible.
Careers Booklet (fourth edition) in PDF Format available here.
---
Intelligence Community - Nine Years in a Row - #5 in 2017
One of the Best Places to Work in the Federal Government
For the ninth consecutive year, the Intelligence Community (IC) was honored to be in the top-ten Best Places to Work in the Federal Government, according to an independent analysis of federal workers' job satisfaction and commitment. See more about the ranking here.
The rankings were compiled by the Partnership for Public Service (PPS) and American University's Institute for the Study of Public Policy Implementation (ISPPI) and announced recently in Washington, D.C. PPS is a nonprofit, nonpartisan organization that aims to attract people to federal careers and improve how the government runs. The institute conducts research and helps federal leaders solve difficult public-policy issues.
The IC ranked fourth overall among large agencies, which includes over 30 organizations, each of which employs more than two thousand people. Rankings are based on data from the 2017 Federal Employee Viewpoint Survey, which the U.S. Office of Personnel Management administers. The first Federal Government survey was in 2003, but the IC has only participated since 2009. Max Stier, president and CEO of the Partnership for Public Service, noted that the IC does not have to participate but does so voluntarily, "which is a credit to them."
To maintain the security of information about its work force, the IC relies on its own survey instrument to assess each year how its workers feel about issues such as job satisfaction, professional development, and the effectiveness of senior leaders. The IC includes several questions from the federal survey in the IC's annual Employee Climate Survey. That way, the Community's information can be compared with that from other organizations.
Other top-five large organization Best Places to Work are: The National Aeronautics and Space Administration and the U.S. Departments of Commerce, State and Justice.
Visit bestplacestowork.org to see which agencies top the rankings and to access trend analysis, demographic data and various workplace categories, as well as generate custom reports and conduct side-by-side comparisons for up to three agencies.
---
---
Join as a corporate, academic,
or foundation member
---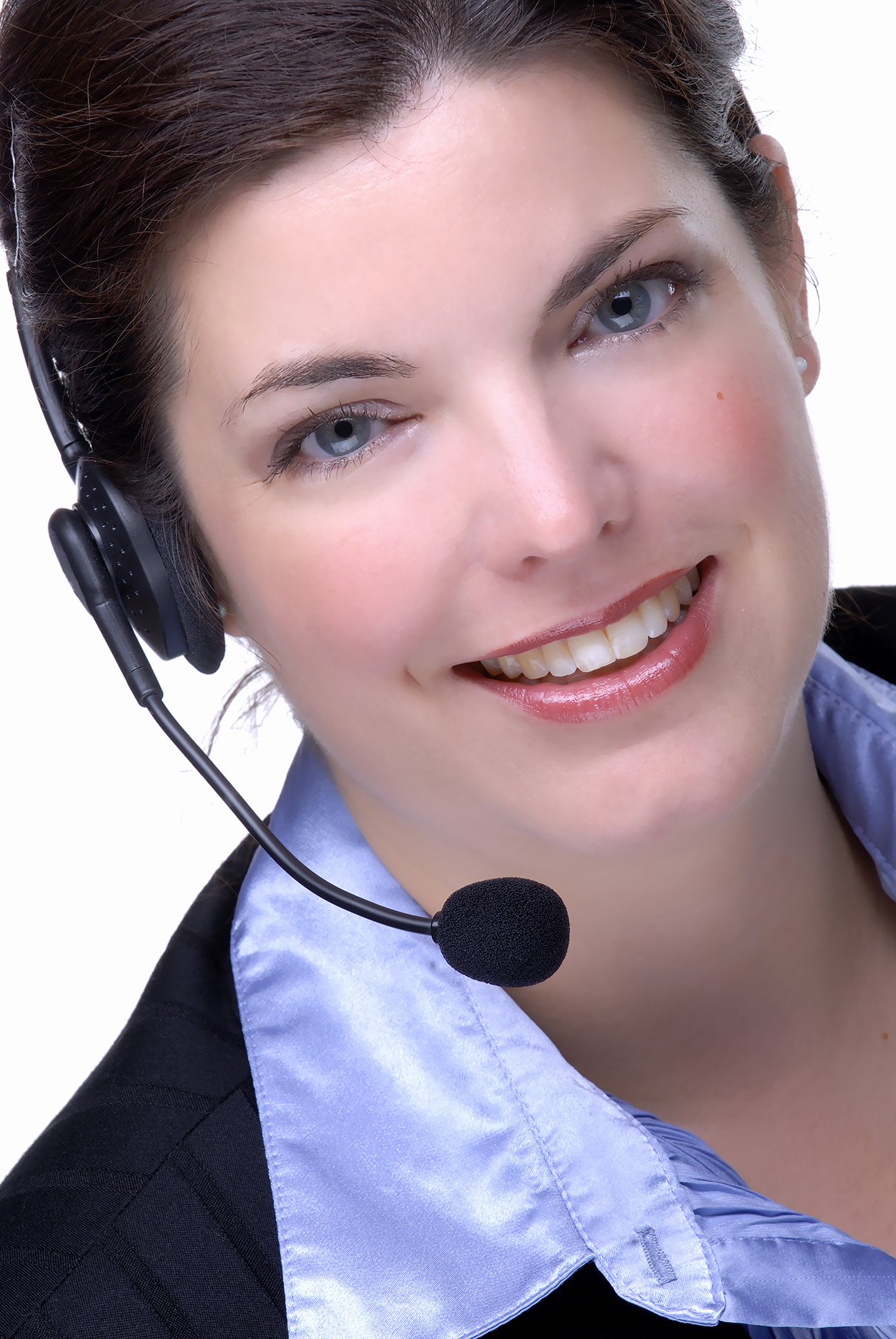 Become an Individual Member
or Subscriber
use this Online Form

Join or subscribe to our publications and enjoy all our unusual member benefits
---
---
Student Rates: U.S.-based Students, 28 years old or younger, attending a U.S. nonprofit accredited college, may join 1x at special rate. Email us at afio@afio.com with your info for application and rates. Rate not available to current or former members. Use this form to apply for student membership.
---
CURRENT or LAPSED MEMBERS - RENEW HERE:
Renew or Reinstate Your Membership or Subscription here
UPDATE MEMBER INFO:
New Email or Mailing Address? Provide here.
Review our Member
CODE of ETHICS
---
BOARD OF DIRECTORS' Photos and Public Biographies
---
---
---
---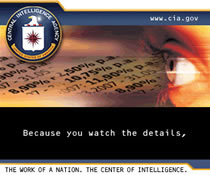 ---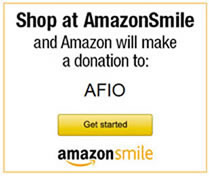 ---
Movies of Interest to members can be found here.
---

Send your articles and reviews to afio@afio.com for the journal INTELLIGENCER

---

Intelligence
as a Career
UPDATED 2017

Is It Right For You
AND
Are You Right For It?
Click HERE, or the cover photo above, for the updated version Booklet.
---
Donations Needed -
Help AFIO continue our Special Events, Publications, and Speakers Program.
---

---