AFIO Weekly Intelligence Notes #33-07 dated 27 August 2007
Click here to view disclaimers, removal, methods of use of the links in this document.
The WIN in its entirety appears below; however, the document may also be viewed online by current members with usernames and passwords at: https://www.afio.com/pages/currentwin.htm Usernames and Passwords appear on AFIO Membership Cards. They work only if the membership is current.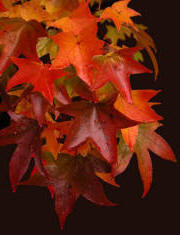 28 September 2007 - AFIO National Fall Luncheon - Holiday Inn, Tysons Corner
10:30 a.m. to 2 p.m.
Joel F. Brenner, head of the Office of the National Counterintelligence Executive (ONCIX)
on "Challenges of Globalization for National Security Interests"

and

John F. Sullivan, former CIA Polygraph Division, author of GATEKEEPER: Memoirs of a CIA Polygrapher on
Taking the pre-employment, security, lifestyle, and reinvestigation poly -
What the polygraphers see, What it means, What you need to know.
Space limited. Registration here
---
WIN CREDITS FOR THIS ISSUE:
The WIN editors thank the following contributors to this issue: dh,
ls, & pjk. All have contributed one or more stories used in this issue.
---
*** 25-27 October 2007 - McLean, VA - AFIO National Intelligence Symposium ***
at the Sheraton-Premiere Hotel, Tysons Corner, VA

---
CONTENTS
Section I - INTELLIGENCE HIGHLIGHTS
Section II - CONTEXT & PRECEDENCE
Section III - BOOK REVIEWS, REQUESTS FOR ASSISTANCE, AND COMING EVENTS
For Additional Events two+ months or more....view our online Calendar of Events
---
Section I - INTELLIGENCE HIGHLIGHTS
The Cyberwar Against The United States. Terrorist cyberwar is a growing threat, bringing together the dangerous elements of ideology, skills, and the technical means of destruction. This cyberwar is embodied by scores of extremist Islamist and pro-terrorist websites that spew hatred for America, Israel, and others. Some sites train Islamists in Internet hacking skills, while others are more slanted toward military weapons training for jihadists. Nearly all are involved in recruitment, information exchange, and extremist propaganda of one kind or another. What is alarming is the sites demonstrate a steady progression of skill levels among many of the cyber jihadist groups, making their brand of cyber-warfare a greater threat than in recent years.

Terrorists could mimic techniques like Russian hackers in Estonia recently used to bring down numerous government sites and one banking site. While the skill levels of most jihadists are not up to the levels of many Eastern European cyber criminals or noteworthy Chinese hacker groups, they are improving. Furthermore, the Internet enables a confluence through which many politically indifferent cyber criminals could, for a price, be marshaled to attack the United States and its allies. Malefactors could launch attacks through huge freelance armies of "botnets" - legions of software robots installed on computers around the world for nefarious purposes.

Millions of computers around the world have already been infected with this malicious software. Cyber criminals and other hackers go after sensitive financial and identity information on personal computers. But, like parasites taking over a host organism, these software "bots" can also commandeer computers to send out everything from e-mail spam to coordinated attacks against other individual computers or larger systems.

These botnet assaults could include "denial of service" attacks, which force targeted computers to crash or consume their resources in such a way that they can no longer provide communications or other services. The results are realized when hundreds of thousands of computer users notice their PCs are running unusually slow while, perhaps on the other side of the world, an e-mail service shuts down or a financial institution becomes unable to provide online banking services.

Though many US websites are well-protected, a massive denial of service attack could leave many commercial and other sites reeling along the lines of what occurred in Estonia, but on a larger scale. Given that more of our daily lives today depends on the Internet, financial losses could be huge and would be accompanied by a corresponding loss of consumer confidence.

The threat looms larger when one considers the cyber vulnerabilities of critical infrastructures - particularly as more of them connect to the Internet to achieve cost and management efficiencies. For 10 years, the federal government's information systems and critical infrastructures have remained a "high-risk" category as assessed by the Government Accountability Office.

Most Americans would be surprised to learn that many Islamist hacker sites are hosted in the United States. Consider it an unmistakable and intended irony that these cyber jihadists are using our own domestic Internet resources against us. Although Executive Order 13224 forbids companies from providing services to organizations known to support terrorism, lack of cooperation between government and industry has hampered closing these sites. In some cases, sites have been shut down in the United States only to reappear in highly Internet-savvy countries such as Malaysia. As one of the terrorist planning locations for the Sept. 11, 2001, attacks, Malaysia has hosted a number of jihadist sites after authorities acted to terminate them in the United States.

To its credit, that nation has not ignored the problem. In May 2006, Malaysia's prime minister, Abdullah Badawi, announced the creation of a program called International Multilateral Partnership Against Cyber-Terrorism to help countries work globally to fight cyber terrorists.

On the upside, the experience in Malaysia demonstrates that governments and private organizations - new allies as well as old - can effectively work together to confront the convergence of talent, knowledge, and the malicious intent to harm us.

Congress has been paying greater attention to cyber-warfare threats and vulnerabilities through hearings by the Committee on Homeland Security, but more needs to be done in terms of action. Such an effort warrants serious resources, global coordination, and the collaborative work of people with the best insights possible. [Melnick/BostonGlobe/19August2007]

Defense Agency Proposes Outsourcing More Spying. The Defense Intelligence Agency is preparing to pay private contractors up to $1 billion to conduct core intelligence tasks of analysis and collection over the next five years, an amount that would set a record in the outsourcing of such functions by the Pentagon's top spying agency.

Since 2000, the value of federal contracts signed by all agencies each year has more than doubled to reach $412 billion, with the largest growth at the Defense Department, according to a congressional tally in June. Outsourcing particularly accelerated among intelligence agencies after the 2001 terrorist attacks caught many of them unprepared to meet new demands with their existing workforce.

The DIA did not specify exactly what it wants the contractors to do but said it is seeking teams to fulfill "operational and mission requirements" that include intelligence "Gathering and Collection, Analysis, Utilization, and Strategy and Support." It holds out the possibility that five or more contractors may be hired and promised more details on Aug. 27.

Unlike the CIA, the DIA outsources the major analytical products known as all-source intelligence reports, a senior intelligence official said, speaking on the condition of anonymity. A former senior Pentagon intelligence official said yesterday that the DIA is struggling to do "the in-depth intelligence work required under present circumstances" and that is why it is preparing to contract for outside help. He cited the military's efforts in Iraq to provide human intelligence sources to forces that rotate out after tours of a single year. "That is hardly enough time to develop serious, dependable Iraqi sources," he said.

The war in Iraq has required the hiring of outside contractors by the Pentagon to perform not just security jobs but also the collection of intelligence used for force protection. Earlier this year, retired Marine Gen. Anthony C. Zinni, a former head of the U.S. Central Command who today advises defense contractors, said there is a legitimate role for private firms in security missions. But he warned that problems can arise "when they take on quasi-military roles," such as planning intelligence operations. [Pincus/Washingtonpost/18August2007]
DIA Director Rebuts Article on DIA Outsourcing. Lt. Gen. Michael D. Maples, Director, Defense Intelligence Agency, issued the following statement: The Aug. 19 news story "Defense Agency Proposes Outsourcing More Spying; Contracts Worth $1 Billion Would Set Record" was inaccurate and misleading.

The proposal is a consolidation of more than 30 existing contracts into a single contract vehicle that can be more effectively managed. Hence, this posting is not a "record" in outsourcing intelligence activities; rather, it is a better way of aggregating existing requirements.

The proposal supports the consolidated warfighting needs of the Defense Intelligence Agency, the military services, the combatant commands and deployed forces. With one competitively awarded contract vehicle composed of multiple contractor teams, we will have greater flexibility to realign government resources, improve oversight and be more responsive, with potential savings in cost and manpower.

Contrary to assertions in the article, the Defense Intelligence Agency does not outsource analysis. DIA senior analysts and leaders rigorously review all analytic products. Government managers are fully in charge of this process.

DIA contractors currently represent about 35 percent of our workforce. Although we continuously review our mix of government and contractor personnel to ensure we have the right resources to accomplish our missions, contractors are an integral part of our DIA team. I am proud of their contributions. [WashingtonPost/24August2007]

Former Finnish Presidential Aide Sues State. Former Finnish presidential aide Professor Alpo Rusi is suing Finland for half a million euros in damages for what he calls unfounded allegations that he spied on behalf of Stasi. Alpo Rusi alleges that the investigation against him by the Finnish Security Police was without foundation, and that leaks about the investigation to the public violated his privacy. Rusi says he suffered mental distress and the loss his job.

The trial is expected to further increase pressure on the Security Police to open the Stasi files and also to provide an impetus for scholars to push for more access to information about Soviet espionage. Rusi's campaign to clear his reputation grabbed headlines when he began demanding that the state release classified lists of spies and reveal who really did spy on behalf of communist countries during the cold war. However, the court has already decided that the documents will not be presented in evidence during the trial. [YLE/20August2007]

Russian Court Says Physicists Divulged Classified Information. A panel of court experts determined last week that two brothers revealed state secrets in a booklet they wrote about the Novosibirsk Institute of Applied Physics. The charges stem from a book the Oleg and Igor Minin wrote last year dedicated to the 40th anniversary of the Institute of Applied Physics of the Siberian branch of the Russian Academy of Sciences, which was founded by their father, Vladilen Minin. Both sons worked at the institute at one time. The state security department at Novosibirsk Technical University, where the Minins currently work, initially cleared the manuscript for publication. Once printed, however, all 50 copies of the book, which was dedicated to their father, were seized by the Federal Security Service. The FSB has charged that state secrets were divulged in a chapter about optical and radio-electronic methods for cloaking military hardware.

The Minins maintain that all the information in the chapter came from open sources, including published books.

Civil liberties activists are calling for the federal human rights ombudsman, Vladimir Lukin, and the Prosecutor General's Office to intervene in the case. The Public Committee to Protect Scientists says that the case against the Minins was the FSB's response to its failure to implicate another Novosibirsk scientist earlier this year for selling secrets to the United States, rather than substantial evidence against the Minin brothers. [Abdullaev/MoscowTimes/22August2007]
Senator to Block CIA Nominee. Sen. Ron Wyden (D-Ore.) said he will indefinitely block President Bush's nominee to be the CIA's interim general counsel. Wyden said he is troubled by John Rizzo's lack of objection to a 2002 memo authorizing severe interrogation techniques that stop just short of inflicting pain equal to that accompanying organ failure or possibly death. [Freemarketnews/21August2007]

Iran releases Iranian-US Scholar. Iran has released Haleh Esfandiari, of the Woodrow Wilson International Center, on bail. The Tehran office of Shirin Ebadi, a Nobel Peace Prize winner who represents Esfandiari, confirmed the release but could not say when her case would be closed so that she could return to the United States. An unnamed judiciary spokesman told Iran's Fars news agency that the judiciary approved bail at 300,000 dollars.

Esfandiari works for the Washington-based Woodrow Wilson International Centre for Scholars and has been jailed since May on alleged espionage charges. She arrived in Iran in December to visit her mother and was first detained and prevented from leaving the country again in January. The fate of the another Iranian-US detainee, Kian Tajbakhsh of the George Soros Open Society Institute, is still unclear but ISNA news agency predicted that he would soon be released on bail as well.

Iran last month broadcast remarks from the two detainees, which Tehran portrayed as confessions to the espionage charges. The two said in interviews with state television IRIB that US think tanks aimed to weaken the Iranian regime and the Islamic world.

In addition to Esfandiari and Tajbakhsh, peace activist and board member at the University of California Ali Shakeri has also been charged with espionage. A fourth detainee, Parinaz Azima, a correspondent for a Persian-language radio station owned by Radio Free Europe funded by the United States, has not been jailed but cannot leave the country.

Tehran has accused Washington of putting political, cultural and economic pressure on Iran through think-tank operations and supporting Iranian opposition groups to topple the Islamic regime through what it calls a "velvet revolution." [Earthtimes/21August2007]

Pakistani Court Frees German Held by Security Agency. Pakistan's Supreme Court set free a German national of Pakistani origin on Tuesday, two months after he was arrested by an intelligence agency on unspecified charges. Aleem Nasir, a gem trader, was detained at Lahore airport just before catching a flight back to Germany on June 18.

Hundreds of people have gone missing in Pakistan in recent years, according to rights groups. They are believed to have been held by intelligence agencies, either on suspicion of having links to al Qaeda, Pakistani militant groups, or separatist movements from the southwest province of Baluchistan.

The Supreme Court began hearing cases of missing persons last year, following complaints filed by relatives, and has made the government accountable for the disappearances. The authorities have accounted for the whereabouts of 125 people out of 287 listed missing by relatives and rights groups, Interior Ministry spokesman Javed Iqbal Cheema said. A five-member bench, headed by Supreme Court Chief Justice Iftikhar Chaudhry, ordered Nasir's release.

After his release on Tuesday, Nasir said he was interrogated by American and British officials, as well as by Pakistani investigators. "They were trying always to satisfy themselves, if I was going to attack America, if I am going to attack the UK," he told Reuters. [Reuters/22August2007]

US Intelligence Launches "MySpace for Analysts." America's intelligence agencies are preparing to launch "A-Space", an internal communications tool modeled on the popular social networking sites, Facebook and MySpace. The Director of National Intelligence will open the site to the entire intelligence community in December. The move is the latest part of an ongoing effort to transform the analytical business following the failure to detect the 9/11 terrorist attacks or find weapons of mass destruction in Iraq.

Thomas Fingar, the deputy director of national intelligence for analysis, believes the common workspace - a kind of "MySpace for analysts" - will generate better analysis by breaking down firewalls across the traditionally stove-piped intelligence community. He says the technology can also help process increasing amounts of information where the number of analysts is limited.

Mike Wertheimer, the senior DNI official for analytic transformation and technology, says A-Space will initially be voluntary to assuage worries of spies concerned about blowing their cover. The DNI wants some foreign intelligence services to participate in A-Space, but there has been some resistance.

A-Space will be equipped with web-based email and software that recommends areas of interest to the user just like Amazon suggests books to its customers. The site will also allow users to create and modify documents, and determine user privileges, in a similar fashion to Google Documents. Mr Wertheimer says the new infrastructures should help break down some of the physical communications problems in the intelligence community. [Sevastopulo/FinancialTimes/22August2007]

Saudis Counter Extremism. For the past three years, the Saudi government has been quietly engaged in an ambitious strategy to combat violent Islamist extremist sympathies through an innovative prisoner reeducation and rehabilitation program. Following the May 2003 Riyadh compound bombings, the regime adopted a series of security measures to fight Islamist terrorism. In addition to the aggressive counter-terrorism steps taken by the government, Saudi officials have also sought to combat the support of extremist ideology in the kingdom through a series of lesser-known "soft" counter-terrorism measures aimed at combating the appeal of extremist takfiri beliefs. These measures have included a sophisticated hearts and minds campaign consisting of a combination of state-sponsored education programs, coordinated public relations and media efforts and the deployment of the government's considerable religious resources. It is from this background that the reeducation program has emerged. While only three years old, the program was initially kept a secret in order to encourage its success away from media attention. Thus far, it has generated some noteworthy results, and it is now discussed openly and frequently in the Saudi media. The program's structure, process and relative successes, however, are all but unknown in the United States. [AsiaTimes/18August2007]
Pentagon To Shut Down Controversial Antiterror Database. The Pentagon said yesterday that it will shut down an antiterror database that has been criticized for storing information on peace activists and others whose actions posed no threat. The program, known as TALON, was created after the Sept. 11, 2001, terrorist attacks and was designed to maintain a base of information on potential threats to military facilities and personnel. The decision to end the program, which had been recommended in April by the Pentagon's new intelligence chief, James R. Clapper Jr., was approved by Deputy Defense Secretary Gordon England, Keck said.

It will be closed Sept. 17, and information subsequently collected on potential terror or security threats to Defense Department facilities or personnel will be sent by Pentagon officials to an FBI database known as Guardian, according to Army Colonel Gary Keck, a Pentagon spokesman. Keck said the Pentagon database is being shut down because "the analytical value had declined," but not because of public criticism of how it was used. Eventually the Pentagon hopes to create a system, not necessarily a database, to "streamline such threat reporting," according to a brief statement issued yesterday.

Keck said that after the database is shut down, a copy of the data it contains will be maintained at the Pentagon for record-keeping purposes, but not for further analytical use.

Antiwar groups and other organizations - including a Quaker group, the American Friends Service Committee - protested after it was revealed that the military had monitored antiwar activities and organizations and individuals who attended peace rallies. Pentagon officials have said the program was productive and had detected international terrorist interests in specific military bases. But they also acknowledged that some officials may not have been using the system properly. [Burns/AP/22August2007]

Good, Bad News in Iraq Intelligence Estimate. The Iraqi government will become "more precarious" over the next six to 12 months and its security forces, while showing some improvement, still cannot function without outside help, according to a declassified summary of the National Intelligence Estimate released on 23 August. The 10-page document also concludes that Iraq's sectarian groups have yet to reconcile and al Qaida in Iraq is still able to conduct deadly - and highly visible - attacks. "Iraqi political leaders remain unable to govern effectively," the report stated. The findings point to some signs of progress in Iraq, and could bolster the Bush administration's argument that coalition forces need to stay in Iraq in order to avoid further chaos and bloodshed.

The report represents the collective judgment of all 16 U.S. intelligence agencies, including the CIA, Defense Intelligence Agency and the intelligence organization of each military service. It comes at a time of renewed tensions between Washington and Baghdad, and as the Bush administration prepares a mid-September report on how well its so-called surge strategy in Iraq is working.

As the debate over Iraq heats up, one vital question is how well Iraqi troops have performed. The intelligence report says that the Iraqi Security Forces, working alongside the United States, have performed "adequately." However, it also says they haven't shown enough improvement to conduct operations without U.S. and coalition forces, and are still reliant on others for key support.

Indeed, the report - the first on Iraq since President Bush introduced his new strategy for the war in January - paints a dire picture of the situation in Iraq, but also warns of the consequences of a precipitous U.S. withdrawal. U.S. Ambassador to Iraq Ryan Crocker and the top U.S. commander in Iraq, Gen. David Petraeus, are due to report next month on how much progress is being made with the buildup, which now has some 162,000 troops, the highest of the four-year-old war. [NPR/24August2007]
McConnell: Fewer Than 100 Secret U.S. Wiretaps. Law enforcement officials are targeting fewer than 100 people in the United States for secret court-approved wiretaps aimed at disrupting terrorist networks, according to Director of National Intelligence Mike McConnell. He said the relatively low number of those under surveillance in this country stands in contrast with "thousands" of people overseas whose calls and e-mails are monitored for possible links to terrorism. Previously, few details about the scope of the U.S.-based surveillance program had been made public.

Mr. McConnell made the revelation while visiting El Paso for a conference on border security. He attempted to explain the distinction between court-sanctioned surveillance of Americans and the kind of warrantless surveillance that U.S. officials can now conduct under legislation signed into law by President Bush earlier this month. If the U.S. recipient of a call turns out to be a terrorism suspect, law enforcement officials would "just get a warrant," McConnell said. He described the number of such cases as "manageable." [Warrick/WashingtonPost/23August2007]


---
Section II - CONTEXT & PRECEDENCE
CIA Director's Statement on the Release of the 9/11 IG Report Executive Summary. The following is a statement by Director of the Central Intelligence Agency General Michael V. Hayden to CIA employees on the release of the 9/11 IG report executive summary:

Earlier this month, Congress passed a bill implementing some of the recommendations of the 9/11 Commission. The legislation, lengthy and complex, includes a provision dealing with the report that CIA's Office of Inspector General prepared on the performance of our agency prior to September 11th. The act gave me 30 days to make available to the public a version of the report's executive summary, declassified to the maximum extent possible. Today, well within deadline, I am releasing that material.

While meeting the dictates of the law, I want to make it clear that this declassification was neither my choice nor my preference. Two Directors of National Intelligence have supported the agency's position against release.

The long, grueling fight against terrorism, which depends in very real part on the quality of our intelligence, demands that we keep our focus on the present and the future. We must draw lessons from our past - and we have - without becoming captive to it. I thought the release of this report would distract officers serving their country on the frontlines of a global conflict. It will, at a minimum, consume time and attention revisiting ground that is already well plowed. I also remain deeply concerned about the chilling effect that may follow publication of the previously classified work, findings, and recommendations of the Office of Inspector General. The important work of that unit depends on candor and confidentiality.

In keeping with the letter and spirit of the law, CIA has in its declassification process removed relatively little from the report's executive summary. We focused chiefly on the protection of essential sources and methods. I also thought it unnecessary and unwise to permit identification of officers below the level of Center Chief, even if only by title, and those passages have been deleted, as well.

There is some background that I believe you need to know. In 2002, the Joint Inquiry Committee of Congress instructed our Office of Inspector General to determine if any agency officers should be rewarded for outstanding service in the run-up to 9/11 or held accountable for the unsatisfactory discharge of their duties. In June 2005, the Inspector General presented my predecessor, Porter Goss, with a final report answering that specific mandate. The summary, like the complete report, is a very human document. In it, one group of agency officers - dedicated to their task - looks back to examine and judge the actions of another group of agency officers - dedicated to their task, the task of understanding and combating al-Qai'da.

You should also know that there are very different perspectives on this report. It was important for us to conduct our own review - that is something on which most, if not all of us, can agree. But our colleagues referred to in the document, and others who have read it, took strong exception to its focus, methodology, and conclusions. In October 2005, Director Goss declined to accept its primary recommendation - the creation of an Accountability Board to consider disciplinary action against a handful of individuals at different levels of command. I have re-read the report, carefully evaluated what it says, and have found no reason to revisit his decision.

Director Goss noted at the time that the officers cited include some of our finest. With inadequate resources, they and those they led worked flat out against a tough, secretive foe. As the executive summary points out, there was never a question of misconduct. While they, and our government as a whole, were unable despite their best efforts to shield our nation from attack, their skill, wisdom, energy, and leadership were key elements in the agency's victories over al-Qai'da before and after 9/11. They have made powerful contributions to our national security. They have prevented other acts of terrorism, and they have saved innocent lives, in our country and overseas.

This is not about avoiding responsibility. In fact, the opposite is true. CIA has for years spoken publicly, openly, and explicitly about shortcomings in its counter-terror programs before 9/11. Those shortcomings have been the subject of hearings, studies, panels, press reports, books, and critiques of all kinds, some fair, some not. As you will see, the inspector General found no "silver bullet" that would have prevented the terror attacks of September 11th. There was, in the words of the summary, "no single point of failure."

Nor did CIA wait for this formal review to begin identifying and correcting the systemic flaws discussed in the report. This is an organization that is self-aware, self-critical, and, to a great degree, self-improving. The Inspector General's report, like others before it, found areas in which CIA could do better, and, in the intervening years, we have worked hard to do just that.

Counter-terrorism is an exceptionally difficult challenge. The risks, and the stakes, are extremely high. The enemy is adaptive, resilient, and determined to strike us again here at home. There are limits to what intelligence can accomplish, and there can be no guarantee of perfect security. But the talented, motivated officers who work against this threat day and night give our nation a strong advantage. Together, we recognize that the finest tribute we can pay to the victims of terrorism is a redoubled effort to rip that scourge out by the roots. We can, and should, be proud of the many great things CIA has done, and will do, to defend the United States in a very dangerous world.

Mike Hayden

This Week in History: Clayton Lonetree Convicted of Spying for the KGB. Marine Sergeant Clayton Lonetree was convicted in Quantico, Virginia on 21 August 1987 of passing secrets to the KGB. He was sentenced to 30 years in prison, which was reduced to 25 years because of his cooperation with authorities. He served nine years before being released in February 1996.

In June 2001, Mr. Lonetree provided testimony in the case against George Trofimoff, a retired Army Reserve colonel who was charged with spying for the Soviet Union and Russia for 25 years.

According to Mr. Lonetree, he was a lonely, 22-year-old Marine with a drinking problem when he met a lovely Russian woman, Violetta Sanni, working as a translator at the U.S. Embassy in Moscow. It started innocently enough, Lonetree testified. A loner whose American Indian heritage set him apart from his fellow Marines, he spotted Sanni walking across a Moscow park and struck up a conversation. There were long walks, and clandestine meetings on the city's subway. Soon Lonetree was hopelessly in love.

He knew he was violating Marine regulations against fraternizing with Russians, Lonetree testified, but he still didn't report his meetings with Sanni. "I had a career in the Marines and I didn't want to see it go down in flames," he said.

Sanni introduced him to "Uncle Sasha," who talked him into turning over the floor plans and personnel lists for the U.S. Embassy in Moscow. "Did you bring me something?" Lonetree said Uncle Sasha would ask at each of their frequent meetings. "I did my damnedest not to," Lonetree said, "but, yes, I did bring him things." Lonetree was strapped financially, and the Russian offered him money - first $20, then as much as $500.

After Lonetree was transferred to guard the U.S. Embassy in Vienna, Austria, Sasha introduced him to "George," another KGB spymaster who began upping the ante. He asked Lonetree to plant listening devices in the embassy. George also wanted a list of embassy personnel with their individual "weaknesses," Lonetree said. "I was horrified," he said. "The money, it didn't make any difference. By this time, I was more than knee-deep and there would have been severe consequences." Lonetree confessed, was court-martialed and sentenced to 30 years. He served a little more than nine. He is the only Marine ever convicted of espionage. [Christian&Sloan/TampaTribune/9June2001]


---
Section III - BOOK REVIEWS, REQUESTS FOR ASSISTANCE, AND COMING EVENTS
ZIGZAG: The Incredible Wartime Exploits of Double Agent Eddie Chapman, by Nicholas Booth. Arcade, 408 pages.
This cinematic tale of World War II espionage is a one-man spy-versus-spy thriller - spying on behalf of both Britain and the Nazis was the same dashing rascal.

Eddie Chapman, born in a small English village in 1914, was known to his German intelligence handlers as "Little Fritz." To his British MI5 controllers, he was "ZigZag," and he was a fearless hero, a womanizing rogue and a thief. The cheeky fellow started his career as a safecracker pursued by Scotland Yard before he joined the Coldstream Guards. Then came the war and, fresh from a Parisian prison (where he enjoyed erotic assignations with female inmates), he was recruited for the Führer's service. Under the supervision of a jolly spymaster, he learned how to parachute at night as well as the arcane arts of hidden writing, clandestine radio communication and explosive detonation. When he was dropped into the English countryside, however, he reported directly to His Majesty's Secret Service. Because the Nazi's Enigma code had been cracked, he or someone much like him was expected. As stipulated by a formal contract with the Abwehr, he was to demolish an aircraft factory. The destruction was cleverly faked by film studio artists, and back to the Germans went the double agent to much praise and further assignments. He was to sink a British freighter; he was to report on the effectiveness of the new buzz bombs. For false information, Little Fritz received the Iron Cross. In Berlin in 1944, he saw how the war was going and soon returned home and retired by MI5. Years later, the old English agent recalled meeting Hitler. After a botched attempt by others at a movie of his romantic exploits, ZigZag died peacefully in 1997. Booth offers a wonderful spy story based chiefly on Chapman's memoirs, his widow's recollections and, best of all, on files recently freed under Britain's Official Secrets Act. (Chapman's story is so good that a similar book, Agent ZigZag, by Ben Macintyre, will be published by Harmony Books in October 2007.) [TheBookStandard/1August2007]
Beyond Hell and Back: How America's Special Operations Forces Became the World's Greatest Fighting Unit, by Dwight Jon Zimmerman and John D. Gresham. St. Martin's, 320 pages.
Military writers Zimmerman (First Command: Paths to Leadership, 2006, etc.) and Gresham (DEFCON-2: Standing on the Brink of Nuclear War During the Cuban Missile Crisis, 2006, etc.) recount seven operations of the past four decades, undertaken in places including Vietnam and Iraq. They show a SEAL team on the ground plucking two downed fliers from the midst of a major North Vietnam offensive after 14 air rescuers had already died in the attempt. They dissect a complex operation in which elite attack-helicopter teams flew far beyond their normal range to destroy Iraqi radar sites, opening the way for air strikes before the first Gulf War. In the Second Gulf War, half a dozen Green Berets slipped 350 miles inside Iraq, hid near a major road and military concentration site, called in intelligence and devastating air strikes, then withdrew after ten days without firing a shot. Some operations depicted here were misfires. A brilliantly executed 1970 operation to rescue prisoners in North Vietnam went off without a hitch, but the camp turned out to be empty. The operation known to most readers is the disastrous 1979 attempt to rescue American hostages held in Iran. The authors relate the excruciating details, emphasizing the lessons our forces learned and not neglecting the opportunity to criticize a Democratic president. Their narrative provides solid entertainment for military buffs with its densely technical descriptions of weapons, training and tactics, an avalanche of acronyms and the traditional purplish prose. Zimmerman and Gresham don't conceal their contempt for the Hollywood version of special ops: colorful but insubordinate soldiers, missions described as suicidal, big explosions, a dazzling triumph despite crippling casualties. In the real world, they remind us, brains and teamwork trump heroism, and planners reject operations likely to fail. Five out of seven represents a reasonable success rate. [TheBookStandard/1August2007]
[Editors note: Please remember we do not vet these requests before publication, so please use caution in your responses. As always, please remember to share only unclassified information.]
BERLIN TUNNEL HISTORY: My name is Russell Knapp and I served In Berlin(US Army) during 1956, specifically Rudow. Thus I was at the Berlin Tunnel during the operation and discovery phase. I would like to get in touch with any AFIO members that have particular interest in Berlin Tunnel history. Any help in this area would be much appreciated. REPLIES to Russell Knapp, 17595 Vierra Cyn Rd Unit 279, Salinas CA 93907 or russknapp@aol.com
CENTURY INTERNATIONAL ARMS: U.S. journalist is seeking information on Century International Arms and its role as an arms supplier to foreign governments and insurgent groups, including the mujahideen in Afghanistan and the Contras in Nicaragua. Please contact Bruce Edwards, Rutland Herald, P.O. Box 668, Rutland, Vt. 05702, phone 802-747-6121, ext. 2220,.e-mail bruce.edwards@rutlandherald.com

---
30 August 2007 - Houston, TX - the AFIO Houston Chapter Summer 2007 Dinner will feature CIA former Chiefs of Disguise and the former Chief of the Graphics and Authentication, Antonio J. Mendez, and his wife, Jonna H. Mendez. Also present will be retired KGB Major General Oleg D. Kalugin, former Chief, KGB Foreign Counterintelligence (Directorate KR) as well the Youngest General in KGB history. This exclusive evening is being held at the Sheraton Suites, near the Houston Galleria: Immediately preceding dinner, there will be an author's reception with appetizers and a book signing. Antonio and Jonna Mendez are authors of the Master of Disguise and Spy Dust and will be delighted to sign their books for all attendees. Both books will on sale on location. Please RSVP here: rsvp_events@afiohouston.com
4-6 September 2007 - Chicago, IL - INSA 3 day presentation of Analytic Transformation. The DDNI for Analysis will present new standards for analysis suggested for the Intelligence Community. $695 per person. Speakers will include Thomas Fingar, DDNI for Analysis; James Clapper, Undersecretary of Defense for Intelligence; Michael Wertheimer, ADDNI for Analytic Transformation & Technology; and others. Location: Sheraton-on-the-Water, Chicago, IL. Further details at https://secure.insaonline.org/em/index.php?page=register&id=61
5 September 2007 - Las Vegas, NV - The AFIO Las Vegas Chapter meeting will feature guest speaker Stephen M. Scott, formerly with Diplomatic Security, U.S. Department of State. The chapter will hold it's meeting at the Officers' Club at Nellis Air Force Base. Our featured speaker will be Stephen M. Scott, formerly with Diplomatic Security, U.S. Department of State. Mr. Scott will speak on "Living in Moscow: A Diplomatic Security Engineer's Perspective." Date/Time: Wednesday, September 5th, at 6:00 p.m. (RSVP deadline to submit names of guests is Thursday, August 31st.) Place: The Officers' Club at Nellis Air Force Base. All guests must use the MAIN GATE located at the intersection on Craig Road and Las Vegas Blvd. Address: 5871 Fitzgerald Blvd., Nellis AFB, NV 89191 Phone: 702-644-2582. Dinner: The Officers' Club has an excellent, informal dinner venue along with a selection of snacks. You are welcome to arrive early and join us in the "Check Six" bar area. Water will be provided during the meeting, but you may also purchase beverages and food at the bar and bring them to the meeting. Once again, please feel free to bring your spouse and/or guest(s) to dinner as well as our meeting.
Please contact Christine Eppley at eppley@nv.doe.gov or 702.295.0073 by Thursday, August 31, RSVP if you wish to be added to the Access List for entrance to Nellis Air Force Base (through the Main Gate) to attend the meeting on September 5. Entrance to the base cannot be guaranteed if names are not submitted by Ms. Eppley
Thursday, 6 September 2007; 6:30 pm - Washington, DC - Sharing the Dragon's Teeth: Terrorists and Technology, an joint event by the International Spy Museum and RAND Corporation "Terrorists attacking British bases in Basra are using aerial footage displayed by the Google Earth internet tool to pinpoint their attacks, say Army intelligence sources."— The Telegraph, 13 January 2007 It may be hard to imagine the use of "best practices" in a terrorist context, but terrorist groups have found new and efficient ways to achieve their goals. In Sharing the Dragon's Teeth, Breaching the Fortress Wall, and Freedom and Information, Brian A. Jackson, Kim Cragin, and Eric Landree examine how terrorist groups attempt to use and exchange technologies and information. In this discussion, the authors will review a variety of technologies ranging from remote-detonation devices to converted field ordnance to katyusha rockets, terrorist strategies to counter government efforts to protect the public, and the availability of data regarding U.S. counterterrorism systems and defenses for attacks on the U.S. air, rail, and sea transportation infrastructure. Join the experts as they share their thoughts about improving threat assessments, disrupting innovation processes, and affecting terrorist groups' cost-benefit trade-offs. Tickets: $20 http://www.spymuseum.org/programs/register.html
6 September 2007 - Front Royal, VA - Tony Sesow Golf Classic. The Naval Intelligence Foundation hosts its annual "Tony Sesow Golf Classic" fund-raising tournament at the Shenandoah Valley Golf Course. The tournament starts at 0800 with registration, followed by a light breakfast and concludes with lunch and refreshments. Lucky draw and all skill prizes will be awarded. The cost is $80.00 for an individual, $300.00 for a team and sponsorship is available for $400.00 (team included). Each Closest-to-the Pin winner will automatically be entered into the Jetblue shoot-out for $50,000 which will take place directly after the tournament. For sponsorship and additional information, please contact Peter Buchan at (540) 671-4435 or pibuchan@comcast.net.
8 September 2007 - Orange Park, FL - AFIO North Florida Chapter Meeting. Contact Quiel Begonia at begonia@coj.net for details. Meeting held at Orange Park Country Club, 2625 Country Club Blvd, Orange Park, FL.
9-14 September 2007 - Oxford, United Kingdom - Christ Church Conflict Conference 2007 "The Nature of War" The object of the 2007 Conflict conference is to study War in its various manifestations, its apparent 'permanence as a feature of the human condition' (Clausewitz), and the successes and failures of attempts to control it. The program looks first of the basic steps on the road to war, not least an examination of alternatives to armed conflict. Next, the different types of war: civil wars that engulfed the English-speaking world in the 17th and 19th centuries, or Bosnia in 1990; conventional warfare between nation states: the 20th century and its two world wars, guerilla wars and the conflicts of decolonization - and the uniqueness of the Falklands War of 1982. All these will come under scrutiny. The pervading granular warfare that engages us all today with the threat of terrorism, focused closely on the present Iraqi conflict. Finally there will be an examination of the outcomes of war and the inevitable social change that comes in its wake. Christ Church welcomes speakers of the highest distinction and scholarship. Speakers at the Nature of War conference are drawn from amongst political and military experts as well as the media. Amongst those participating are Professor Kenneth Hagan of the US Naval War College; Larry Hollingworth, with personal experience of the Iraqi conflict and a veteran of Afghanistan, Chechnya and East Timor; and Major-General Julian Thompson, military commander in the Falklands War. The program will be administered by Alex Webb, and her Christ Church conference team. Further information will be shortly published on the Christ Church website and an illustrated prospectus will be available. Contact Nature of War, The Steward's Office, Christ Church, Oxford, OX1 1DP, U.K. or email conflict@chch.ox.ac.uk, telephone +44 (0) 1865 286848.
15 September 2007 - Kennebunk ME - the AFIO Maine Chapter hosts former CIA officer Tyler Drumheller. The meeting, which is open to the public, will be held at the Kennebunk Free Library, 112 Main Street, Kennebunk, at 2:00 p.m. Further information at 207-985-2392.
19 September 2007 - Scottsdale, AZ -The Arizona Chapter of AFIO meeting features Richard W. Bloom, College Dean/Director of Terrorism, Intelligence, and Security Studies at Embry-Riddle. The chapter will hold it's meeting at 11:30 AM at Buster's Restaurant in Scottsdale. The speaker will be Dr. Richard W. Bloom, Dean of the College of Arts and Science, Professor of Political and Clinical Psychology and Director of Terrorism, Intelligence, and Security Studies at Embry-Riddle Aeronautical University in Prescott, Arizona. Dr. Bloom has worked for the United States government as an intelligence operations manager, intelligence analyst, special operations planner, politico-military planner and military clinical psychologist. He is President of the Military Psychology Division of the American Psychological Association, diplomat of the American Board of Professional Psychology (Clinical Psychology). He carries out policy analyses and reviews applied research in Aviation Intelligence, profiling of aviation security threat and assessment, terrorism, and counter terrorism, psychological warfare, propaganda and disinformation. For information and reservations contact Bill Williams at (602) 944-2451 or FIREBALLCI@HOTMAIL.COM
20 September 2007 - Colorado Springs, CO - AFIO Rocky Mountain Chapter features speaker Craig B. Chellis on "Adapting the Intelligence Process to Monitoring Natural Disasters". Craig is a former staffer of both NRO and CIA.. The lunch meeting is at the Falcon Room of the Officers Club, Air Force Academy. The cost is $10.00 and the lunch starts at 11:30 am. Contact Richard (Dick) Durham at 719-488-2884 or by e-mail riverwear53@aol.com. Reservations must be made to Durham not later than September 17, 2007
Thursday, 20 September 2007; 12 noon – 1 pm - Washington, DC - iSpy: Surveillance and Power in the Interactive Era, free booksigning at the International Spy Museum Your groceries, the songs you buy for your iPod, the programs you TiVo, all these choices are added to a global data mine. Unbeknownst to the casual user of these services, this mother lode of information is already being put to use in various economic, political, and social contexts. In his new book iSpy: Surveillance and Power in the Interactive Era, Mark Andrejevic reveals how untempered public enthusiasm for new technologies offers unfettered new modes of surveillance and control. Join Andrejevic for a chilling look at the vortex in which collaborative participation becomes centralized control. Free! No registration required! Join the author for an informal chat and book signing.
20-22 September 2007 - Rochester, NY - Fourth Conference on Mathematical Methods in Counterterrorism. The event will gather together a diverse group of mathematicians and scientists from universities, national labs, the private sector, and defense agencies. They plan to include informative talks to provide background for the various subjects, papers indicating the current state of research, and
discussions that will explore future research topics. Visit www.cmmc2007.org for further information and registration. Publicity for previous conferences and for further information visit www.cmmc2006.org.
20 September 2007, 6 pm - 10 pm - Tysons Corner, VA - The OSS Society hosts the William J. Donovan Award Dinner The dinner will honor MG John K. Singlaub USA(Ret), the current Chairman of The Society, who will be the Award's 2007 recipient. The event will include The Society's own celebration of the 60th anniversary of the founding of CIA, formed after the OSS disbanded. Secretary of Defense Robert Gates has been invited to present a keynote address, and other military leaders are invited. Further details can be found by writing them at osssociety@aol.com
Tuesday, 25 September 2007; 6:30 pm - Washington, DC - The Agency at 60: Former DCI & CIA Director R. James Woolsey Reflects - A Special Evening at the International Spy Museum "We have slain a large dragon, but we now live in a jungle filled with a bewildering variety of poisonous snakes. And in many ways, the dragon was easier to keep track of."— R. James Woolsey, 1991 Former U.S. Director of Central Intelligence (DCI) R. James Woolsey headed the CIA at a time of great change and challenge. The Cold War was ending and the Agency was suffering from the recent revelation that intelligence officer Aldrich Ames was a Soviet mole. Serving as both the DCI and the CIA director, Woolsey was appointed by President Clinton to help restructure the intelligence service. During this candid conversation, the former DCI will share what it was like to head the CIA during that tumultuous time. He will draw on his tenure at the CIA and his distinguished government career to comment on the Agency as it turns 60. Woolsey will also share some of his thoughts about the future of the CIA during this intimate event. Tickets: $20 REGISTER: http://www.spymuseum.org/programs/register.html
26 - 27 September 2007 - The Hague, Netherlands - Netherlands Intelligence Studies Association (NISA) CONFERENCE 2008 The Netherlands Defence College (IDL), The Hague, Netherlands is the location for 'Intelligence Failures and Cultural Misperceptions: Asia, 1945 till the present' The NISA would like to invite both academic and (former) practitioners of intelligence to submit proposals for papers that entail a theoretical approach to the intelligence failures and cultural misperceptions against the backdrop of the situation in Asia since 1945. The intention of the conference organizers is to develop a more analytical perspective on the above mentioned events, rather than adding to existing descriptive narratives. Submitters are requested to send in proposals of approximately 400 words pertaining to the following subjects : The Cold War in Asia Economic espionage in and from Asia Intelligence cultures UKUSA cooperation in Asia The 'war on terror' Proposals should be submitted no later than 1 May, 2007 and can be sent to: Beatrice.deGraaf@let.uu.nl or write to bobdegraaff@yahoo.com
Thursday, 27 September 2007 - 6:00 PM - 8:00 PM - Arlington, VA - Greater DC Chapter Meeting of Society of Competitive Intelligence Professionals [SCIP]. Topic: Mapping Intelligence in a Web 2.0 World. Web 2.0 has changed some of the basic precepts on where market and competitive intelligence comes from. Traditionally the authoritative source of information came from the established media and publishing houses. Web 2.0 has introduced the concept of collective intelligence and the efficient gathering of information from the edges. This has been most prominently seen with the advent of blogging and the emergence of fringe amateur experts as respected voices on a variety of subjects. While blogging has been the most prominent shift the concept of collective intelligence is changing several industries and source of information. This talk will discuss how mapping and geographic data collection is being changed by Web 2.0 and what the repercussions will be for fields like competitive intelligence. SPEAKER is Sean Gorman, founder of FortiusOne in 2005 to bring advanced geospatial technologies to market. Dr. Gorman is a recognized expert in geospatial analysis and visualization.
LOCATION: Tivoli Restaurant1700 N Moore St, Arlington, VA
FEE: Early Bird Registration Fees (Ends September 7th) SCIP Member $30.00, Non-Member $40.00 Student $20.00 (Please contact Dionedra Dorsey for registration details) Registration Fees (After September 7th) SCIP Member $35.00; Non-Member $40.00; Student $20.00 On Site Registration Fees SCIP Member $40.00;Non Member $50.00; Student $25.00 (Please contact Dionedra Dorsey for registration details) To register now:
http://members.scip.org/scriptcontent/BeWeb/events/eventdetail.cfm?&PRODUCT_MAJOR=GDCHP0907
Registration, Networking, Food & Beverage 6:00 PM; Presentation 6:30 PM; Q & A / Networking 7:30 PM
QUESTIONS? Contact August Jackson, Greater Washington Chapter Chair, email: august@augustjackson.net
Dionedra Dorsey, SCIP Chapter Relations Coordinator, email: ddorsey@scip.org, 703.739.0696 ext. 111
28 September 2007 - Tysons Corner, VA - AFIO National Fall Luncheon
10:30 a.m. to 2 p.m.
Joel F. Brenner, head of the Office of the National Counterintelligence Executive (ONCIX)
on "Challenges of Globalization for National Security Interests"
and
John F. Sullivan, former CIA Polygraph Division, author of GATEKEEPER: Memoirs of a CIA Polygrapher on
Taking the pre-employment, security, lifestyle, and reinvestigation poly -
What the polygraphers see, What it means, What you need to know.
Space limited. Registration here
and for your October planning.....
Wednesday, 3 October 2007; 6:30 pm - Washington, DC - The Truth is Out There: Conspiracy Theories and Their Use by Intelligence Agencies at the International Spy Museum "Once contracted, conspiracy theory is an incurable condition."—Christopher Andrew in Eternal Vigilance Do you believe the U.S. Army manufactured AIDS as a biological weapon? That Washington has been covering up UFO sightings for decades? Or that the CIA was involved in Kennedy's assassination? If so, you are not alone. Americans are obsessed with conspiracy theories to a point that many have come to believe our democracy is really controlled by invisible forces operating behind the scenes. What makes conspiracy theories so appealing and why have they become so prevalent in this day and age? Do some of them contain a grain of truth? And who stands to gain from spreading these ideas? Join Robert Alan Goldberg, author of Enemies Within, as he unravels the mysteries of many popular conspiracy theories and International Spy Museum historian, Thomas Boghardt, who will reveal how intelligence agencies across the world have used these ingenious inventions as political weapons. Tickets: $15 REGISTER: http://www.spymuseum.org/programs/register.html
Thursday, 4 October 2007; 12 noon – 1 pm - Washington, DC - Corporate Spy: Industrial Espionage and Counterintelligence in the Multinational Enterprise at the International Spy Museum In May of 2006, PepsiCo alerted the Coca Cola Company that someone was trying to sell Coke's secrets. An FBI sting implicated a secretary who has since been sentenced to eight years in federal prison for conspiring to steal trade secrets from the famous beverage maker. How unusual was this case? How frequently are businesses under attack? How can they protect themselves? Join Steeple Aston, PhD, author of Corporate Spy, as he uncovers the world of the corporate spies: who they are and how they operate. You'll learn the warning signs and hear about some of the most dramatic cases of industrial espionage in recent years. Free! No registration required! Join the author for an informal chat and book signing.
5 October 2007 - New York, NY - The AFIO New York Metropolitan Chapter hosts an evening meeting to hear Haviland Smith. Smith is a retired CIA station chief having served in East and West Europe and was chief of CIA's Counterterrorism Staff. He served in Tehran, Beirut, Prague, Berlin and Washington. A classic spymaster's tour of duty. Undergraduate of Dartmouth, a Master's from University of London, both in Russian Studies. Smith is mentioned numerous times in Tim Weiner's new book "Legacy of Ashes" - which takes a highly one-sided, critical view of the Agency. Haviland Smith is well-known for being a dynamic, mesmerizing speaker! Join us this evening and find out. New Location of event: Club Quarters (former Chemists Club), 40 West 45th St, Between 5th and 6th Ave. Questions: Jerry Goodwin, President, AFIO - New York Metropolitan Chapter at 212-308-1450
6 October 2007 - Seattle, WA - AFIO Pacific Northwest Chapter Meeting looks at the Air Defense Sector. The meeting features Capt Cannady, LTC Woodard, and Maj. Krueger. An outstanding program is planned with speakers from McChord AFB and the Washington National Guard. Captain Matthew Cannady is the Intelligence Officer assigned to the Western Air Defense Sector (WADS) at McChord. He will provide an in-depth briefing on the workings of the Air Defense system on the West Coast. Lt. Colonel Timothy Woodard the J2 of the Washington National Guard and Major Bill Krueger will provide a detailed briefing on the recently created 194th Intelligence Squadron. The cost of the meeting will be $25 which includes a breakfast buffet. Time: 09:30am - 1:30pm. Where: South View Lounge at the Museum of Flight. The meeting is open to anyone interested in national intelligence whether they are a member or not. The chapter welcomes family, friends and associates to attend. Please mail your checks, payable to AFIO PNW Chapter, to: AFIO PNW Chapter, 4616 25th Ave NE Suite 495, Seattle, WA 98105. Please RSVP Fran Dyer at: FD@CromwellGroup.us.
Tuesday, 16 October 2007; 7 pm - Washington, DC - Syriana. Movie and post-film talk with former CIA Officer, Robert Baer. "Intelligence work isn't training seminars and gold stars for attendance…" —Bob Barnes in Syriana Corruption and power drive the plot of Syriana, a multi-layered thriller that weaves together emirs, analysts, intelligence officers, and immigrant workers. In the thought-provoking film, one commodity connects everything—oil. This shocking depiction of ruthless deals and raw emotion is inspired by the experiences of former CIA case officer Robert Baer—the screenplay is drawn from Baer's books See No Evil and Sleeping with the Devil. Baer's twenty-year career in the Directorate of Operations took him to assignments in Northern Iraq, Lebanon, and Tajikstan. His understanding of the Middle East shaped the film and brings a grim realism to this exploration of a double-crossing and morally skewed world. Join Baer for a special screening and discussion of the award-winning film. Program to be held at the National Portrait Gallery, Eighth and G Streets, NW Tickets: $15 REGISTER: http://www.spymuseum.org/programs/register.html
17-18 October 2007 - Chantilly, VA - AFCEA International Classified Fall Symposium - Top Secret SI/TK As part of an ongoing series for business executives with active intelligence community clearances, the AFCEA will be exploring Intelligence Community and National Security issues as they relate to the topic of information sharing and collaboration. The event will be held at the National Reconnaissance Office in Chantilly. Four focused sessions will address what has worked, what has not worked, and what still needs to be done. This is a critical topic requiring changes not only within the government and Intelligence Community, but also for marketing ideas for the private sector. For further details see: http://intel.afcea.org
18-19 October 2007 - Laurel, MD - The Symposium on Cryptologic History sponsored by the Center for Cryptologic History, to be held at Johns Hopkins Applied Physics Laboratory, Laurel, MD. The National Security Agency's Center for Cryptologic History (CCH) hosts its 2007 Symposium on Cryptologic History. The CCH is looking for papers to be presented on fresh topics relating to the history of cryptology, with an emphasis on World War II and the Cold War, although papers on other fresh topics will be considered. Send your proposal for a paper or a panel, or any questions about the symposium to history@nsa.gov, or FAX them to 301-688-2342. Proposals will be considered after March 16, and a schedule issued.
19-20 October 2007 - Hampton Beach, NH - The Fall 2007 meeting of the AFIO New England Chapter will be held at the Ashworth-by-the-Sea in Hampton Beach. A full description of services as well as directions to the hotel are available at http://www.ashworthhotel.com/ Their main speaker will be Andy Bacevisch. They will also hear from their own Gene Wojciechowski. Andrew Bacevisch was born in Normal, IL in 1947 and is a 1969 graduate of West Point. He served in Vietnam commanding an armored cavalry platoon, and later earned an MA and PhD in history at Princeton while teaching at West Point. After his army service, he taught at the Johns Hopkins University's School of Advanced International Studies before coming to Boston University, where he headed the Center for International Relations for several years. He is the author of a number of books on the US military and his op-ed pieces appear regularly in the national press. The program will begin with a Friday evening complimentary wine and cheese social at the Ashworth-by-the-Sea starting at 6:00 PM. This get-together is a wonderful opportunity to renew friendships, as well as make new ones in a relaxed informal setting. We anticipate that our speakers will join us at the social. This may be followed by a no-host dinner at local area restaurants. Our Saturday schedule is as follows 9:00 - 10:45 a.m. Meeting Registration, 11:00 - 11:20 a.m. First Speaker, 12:00 - 1:15 p.m. Luncheon,1:15 - 2:15 p.m. Keynote Speaker, 2:30 p.m. Adjournment. For additional information contact afionechapter@gmail.com
20 October 07 - Kennebunk, ME. The Maine Chapter of AFIO will host John Robb, author of "Brave New War." Robb, a graduate of the Air Force Academy and Yale University, has worked as a special operations counterterrorism officer and is a successful software CEO pioneering in weblogs and RSS. He has worked, lived ,and traveled extensively throughout the world. Over the past few years he has been analyzing guerrilla insurgencies on his blog Global Guerrillas. Robb offers a unique insight into terrorism, global security, and U.S. vulnerabilities to this type of warfare. The meeting, which is open to the public, will be held at the Kennebunk Free Library, 112 Main Street, Kennebunk, at 2:00 p.m. Further information at 207-985-2392
22-26 October 2007 - The Midwest Chapter of AFIO is planning a trip to Washington, DC The trip will run from Monday, October 22, 2007 through Friday, October 26, 2007. Plans are being made to visit the White House, the Pentagon, and the Capitol, with the possibility of laying a wreath at the Tomb of the Unknown Soldier. All other tours will be worked around the laying of the wreath and scheduled tours provided by the government. Contact Angelo DiLiberti at 847-931-4181 for more details and a registration reply form. Spaces are limited and reply forms must be submitted early for tour background checks.
23-24 October 2007 - NMIA Symposium for 2007 visits the National Reconnaissance Office - SECRET/NOFORN. Attendees must hold SECRET/NOFORN clearance. Fee: $475 pp. Includes presentation by LTG David Deptula, A-2, HQ USAF Transformation followed by speakers on AF Cyber Command, Airborne ISR and ISR Personnel Development. Day two features Under SecDef James Clapper on "Revitalization of DOD Counterintelligence" followed by speakers from the Office of the SECDEF discussing the future of CI at military commands and the merger of CI and HUMINT. To signup visit https://www.123signup.com/event?id=xmhks
25-27 October 2007 - McLean, VA - AFIO National Intelligence Symposium. The AFIO National Intelligence Symposium runs Thursday, October 25 through Saturday, October 27, at the Sheraton Premiere Hotel in Tysons Corner, VA. Details to be sent directly to all members.
---
For Additional Events two+ months or greater....view our online Calendar of Events
-----------------------------------------------------------------------
Disclaimers and Removal Instructions
Weekly Intelligence Notes (WINs) are commentaries on Intelligence and related national security matters, based on open media sources, selected, interpreted, edited and produced for non-profit educational uses by members and WIN subscribers.
REMOVAL INSTRUCTIONS: We do not wish to add clutter to inboxes. To discontinue receiving the WINs:
a) IF YOU ARE A MEMBER -- click here: UNSUBSCRIBE and supply your full name and email address where you receive the WINs. Click SEND, you will be removed from list. If this link doesn't open a blank email, create one on your own and send to afio@afio.com with the words: REMOVE FROM WINs as the subject, and provide your full name and email address where you are currently receiving them.
b) IF YOU ARE NOT A MEMBER, and you received this message, someone forwarded this newsletter to you [contrary to AFIO policies]. Forward to afio@afio.com the entire WIN or message you received and we will remove the sender from our membership and distribution lists. The problem will be solved for both of us.
CONTENTS of this WIN [HTML version recipients - Click title to jump to story or section, Click Article Title to return to Contents. This feature does not work for Plaintext Edition or for some AOL recipients]. If you wish to change to HTML format, let us know at afio@afio.com. The HTML feature also does not work for those who access their e-mail using web mail...however NON-HTML recipients may view the latest edition each week in HTML at this link: https://www.afio.com/pages/currentwin.htm
-----------------------------------------------------------------------

WINs are protected by copyright laws and intellectual property laws, and may not be reproduced or re-sent without specific permission from the Producer. Opinions expressed in the WINs are solely those of the editor(s) or author(s) listed with each article. AFIO Members Support the AFIO Mission - sponsor new members! CHECK THE AFIO WEBSITE at www.afio.com for back issues of the WINs, information about AFIO, conference agenda and registrations materials, and membership applications and much more!

(c) 2007, AFIO, 6723 Whittier Ave, Suite 303A, McLean, VA 22101. Voice: (703) 790-0320; Fax: (703) 991-1278; Email: afio@afio.com
Click here to return to top.