AFIO Weekly Intelligence Notes #38-08 dated 29 September 2008
CONTENTS

Section I - INTELLIGENCE HIGHLIGHTS

Section II - CONTEXT & PRECEDENCE

Section IV - OBITUARIES, BOOKS, ASSISTANCE NEEDED AND COMING EVENTS

Current Calendar Next Two Months ONLY:




Insider Threats, Economic Espionage,
and Technology Theft

AFIO 2008
Fall Intelligence
Symposium

Threats to U.S. Security
Technology Theft, Insider Threats, Economic Espionage
and International
Organized Crime




Three Days of Experts:
Day 1 [10/23] at
The MITRE Corporation;
Day 2 [10/24] at
U.S. Department of State:
Day 3 [10/25] at
Sheraton-Premiere Hotel

Dr. Donald Kerr, Deputy Director, ODNI
Banquet Keynote Speaker

SYMPOSIUM RESERVATIONS:
Agenda is here

while space remains.

HOTEL RESERVATIONS available
at special rate:
Make your Sheraton-Premiere Hotel reservations here while rate window remains open.


Program Location Outline
Wednesday, October 22: heavy hors d'oeuvres and evening registration for hotel-based attendees,
Thursday morning, October 23: All new Chapter workshop and breakfast;
Bus to The MITRE Corporation for special all-day program;
Friday, October 24: Bus from hotel to U.S. State Department's Bureau of Intelligence and Research [INR] presentation in Dean Acheson auditorium;
Friday evening, October 24: Awards Banquet,
Saturday morning, October 25: General membership meeting.
Program ends 11 a.m. Saturday October 25 leaving time for exploring local area Museums [International Spy Museum, the newly reopened Newseum, the new National Museum of Crime and Punishment, National Cryptologic Museum, Air & Space] and to make plans for return home.

SYMPOSIUM RESERVATIONS:
Agenda is here



WIN CREDITS FOR THIS ISSUE: The WIN editors thank the following special contributors to this issue: mh, pjk and dh. They have contributed one or more stories used in this issue.

Click here to view disclaimers, removal, methods of use of the links in this document.

The WIN in its entirety appears below; however, the document may also be viewed online by current members with usernames and passwords at this link.

Usernames and Passwords appear on AFIO Membership Cards.
They work only if the membership is current.
---
Section I - INTELLIGENCE HIGHLIGHTS
U.S. Steps Up Criminal Prosecution Of Illegal Technology Exports To Iran. Taken together, the inventory reads like a Pentagon procurement order: replacement parts for American-made fighter jets, night-vision goggles, submachine guns, rifle scopes, global positioning devices, even electronic circuit boards capable of detonating explosives remotely.

The buyers, however, were not Defense Department officials in Washington, but Iranian agents in Tehran who, in dozens of purchases over the last two years, have exploited a global black market to obtain sophisticated equipment from the United States, according to American intelligence officials.

The problem is as old as the founding of the Iranian regime itself three decades ago, as Iran has proven an aggressive suitor for American military goods to replace the aging fleet of jets and weapons supplied by the United States before the fall of the shah in 1979. The difference now is that American intelligence officials say the Iranians have developed bold new methods to evade detection through international front companies, and American officials have pushed back with an invigorated effort to cut off the supply and prosecute American exporters and middlemen.

At a time of rising tensions between Washington and Tehran, the American initiative has produced a spike in criminal prosecutions against at least 70 individuals and companies over illegal exports to Iran since late 2006, many involving military components, according to Justice Department data.

The latest break - and one of the most significant - officials said, was a recent unsealing of a federal indictment in Miami charging 16 people and companies overseas with illegally shipping thousands of microchips and other sophisticated, American-made electronics to Iran in violation of a 1995 ban. According to American officials, some of the parts were then used to build roadside bombs in Iraq.

In the case, American officials charged that Iranian citizens in Malaysia, Germany, the United Arab Emirates and elsewhere used unwitting American electronics manufacturers to route the "dual use" equipment, which can be used for either military or commercial purposes, to Iran. No one in the United States was implicated in the scheme.

The effort, part of a broader effort to use more aggressive tactics to stop illegal exports globally, is not without its critics. The recent American campaign has caused nervousness among some manufacturers of important technology; one industry group warned in a newsletter last week that the conviction this month of a Tennessee professor for providing military data to a Chinese citizen showed a need to "minimize the threat of criminal liability" and avoid "a criminal fine of $1,000,000!"

Some legal experts see the government's effort as part of a broader campaign to treat standard criminal matters as national security breaches.

With the indictments in Miami, the Justice Department has now brought criminal export cases involving Iran against at least 70 people and companies since October 2006, compared with about 42 cases in the two years before that. The Commerce Department levied civil penalties totaling $1.28 million against companies for exporting goods to Iran in 2007 and about $252,000 so far this year, department data showed. The government has expanded the number of Iranian-linked companies and organizations restricted from doing business with the United States, with the Commerce Department adding 75 entities to its list on Wednesday and the Treasury Department adding another five.

Steven W. Pelak, the Justice Department official who oversees criminal export investigations, said the rise in recent Iranian prosecutions reflected bold efforts by Tehran to find American-made technology and aggressive attempts by American officials to counteract it.

The United States, in turn, has sought to toughen its response through increased personnel and better coordination of investigators at the Commerce, Homeland Security, Justice and Defense Departments, who all have a role in export trafficking. Mr. Pelak was named a year ago to the new position of national export control coordinator at the Justice Department, and the department began training prosecutors at United States attorney's offices around the country in bringing export cases, which had generally been handled before by only a few large offices.

United States officials say the Iranians have sought to buy a wide array of equipment from American manufacturers, from missile technology and computer software and guns and munitions. But their most frequent and rudimentary targets are replacement parts for their aging fleet of F-14 fighter jets because there is virtually nowhere else but the United States to get them. [lichtblau/NewYorkTimes/18September2008]

Kuwait Says Spy Ring Claim 'Mere Rumor.' Kuwait's defense minister dismissed as "mere rumour" a claim that spy rings from neighboring countries are embedded in the emirate, in comments published on Monday.

Countering assertions by an Iranian defector that the elite Revolutionary Guards have spies lurking in all Gulf Cooperation Council countries, Sheikh Jaber al-Mubarak al-Sabah said: "Reports about the presence of spy networks from neighboring countries in Kuwait are mere rumors."

Adel al-Assadi, who was Iranian consul general in Dubai with the rank of ambassador before defecting in 2001, said last week that the Revolutionary Guards were running sleeper cells in the six Arab monarchies of the Gulf.

Iranian Defence Minister Mustafa Mohammad Najjar last week blasted the claims as "lies and provocative remarks from enemy Western media." [Zawya/19September2008]

Estonia Catches Its First Spy. Estonian police have arrested a high-ranking member of the Defense Ministry on espionage charges. Police arrested Herman Simm and his wife, Heete Simm, but have not named the country they reportedly were spying for. Estonian media and local experts claim it was Russia. Herman Simm, 61, was responsible for military secrets. In spite of several earlier claims by the government of Russian espionage operations in the country, this is the first spy case in the modern history of the country in which an actual agent has been identified.

If convicted, the Simms face prison terms of 3 to 15 years. [Kommersant/22September2008]

Rice Testimony Sought at Italy CIA Trial. Italy's former spy chief, on trial for participating with the CIA in the abduction of a Muslim cleric, says he wants Condoleezza Rice to testify in the case.

Prosecutors say Niccolo Pollari, former head of the Italian military intelligence service SISMI, and eight other Italians participated in the 2003 "rendition" of Hassan Mustafa Omar Nasr. They say Pollari worked with U.S. agents to snatch Nasr off a Milan street and whisk him to a NATO base in Germany, and from there to Egypt for interrogation.

Pollari says he wants Rice, the current U.S. secretary of state and U.S. national security adviser in 2003, to testify for him as a defense witness.

Italian Judge Oscar Magi is expected to rule on the request next month. [UPI/23September2008]

Terror Suspect Wins Right to See Spy Agency Documents. Accused terrorist Mohamed Harkat has won the right to see secret material compiled against him by the Canadian Security Intelligence Service. But it may be up to six months before his lawyers obtain all the material, prolonging a battle he's been waging for five years to stave off deportation to his native Algeria.

Justice Simon Noel of Federal Court issued an order for CSIS to hand over a wide range of material, including written drafts, diagrams, recordings and photographs related to the case. The disclosure was mandated in light of a recent Supreme Court ruling that considerably broadened the security service's obligation to reveal information to those accused of security offences.

CSIS officials who testified at a closed-door hearing warned that it could take six months to sift through "thousands" of records to find all the material relevant to Harkat's case. Noel noted the service has agreed to "do their utmost" to shorten the delay.

Harkat, a former pizza delivery man in Ottawa, is accused by CSIS of being an al-Qaida agent who must be removed from Canada as a security risk. He denies any link to terrorist activities. Harkat was arrested in 2003 and has been fighting deportation ever since.

Federal Court upheld the CSIS case against him in 2005, but that decision was overturned as part of a landmark Supreme Court ruling last year that struck down key portions of the law governing national security deportation cases as a violation of the Charter of Rights.

The federal government has since rewritten the law and instituted new proceedings against Harkat and four other men. [CanadianPress/23September2008]

Czechs Say Russian Spies Stir Against US Base. Russian spies are extremely active in the Czech Republic and are stirring public sentiment against a planned U.S. missile defense base, according to the Czech counter-intelligence agency. In a 2007 annual report, the Security Information Service (BIS) said Russian spies' wider aim may be to weaken the integrity of the NATO alliance and isolate the United States.

The United States plans to build a radar station in the Czech Republic and place interceptor rockets in Poland as part of its global shield against ballistic missiles that it says could be fired by adversaries such as Iran.

Russia fiercely opposes the plan, which will bring U.S. military hardware into countries that once belonged to the former Soviet empire.

The plan to host the U.S. radar is highly unpopular in the central European NATO member, where the public is wary of any foreign military presence, largely due to the Soviet invasion of 1968.

The BIS said the Russian spies had focused on non-government organizations, politicians and the media to drum up opposition to the missile defense base, but they may have a wider plan. [Lopatka/Reuters/25September2008]

Dutch Police Officer was Spying for Morocco. After the dismissal of the Dutch police officer of Moroccan heritage for allegedly spying for the Moroccan secret service was made public in the media, the Dutch District Attorney's Office suddenly discovered more
evidence in the case, and is preparing a prosecution.

It has also come to light that two Moroccan diplomats were recalled two months ago in connection with the affair after a complaint by the Dutch Foreign Minister.

In a radio interview, Fouad el Hadji, a member of the Rotterdam City Council, admitted that he had been approached by the Moroccan secret service to spy for his country of origin. He said that he was also aware member of the Dutch Second Chamber (House of Commons) of Moroccan descent who had also been approached by the Moroccan secret service, but none of them, according to Hadji, had agreed to cooperate. [NOS/19September2008]

Former CIA Officer Says North Korea May Have Mastered Warheads Technology. North Korea has likely mastered the technology for arming its missiles with nuclear warheads, according to a former US intelligence official.

"The fact that they have a warhead that fits to the Rodong (ballistic missile) is pretty much given," said Arthur Brown, who until 2005 was National Intelligence Officer for East Asia at the US Central Intelligence Agency (CIA).

"We (the United States) went from nothing to missile capable in seven years. The Russians went from their first test to missile capable in six... Why do we think the North Koreans can't have that kind of technology?"

What was unclear was how much uranium and, or, plutonium North Korea possessed and how much they need for each of their weapons, he told a press conference at the Foreign Correspondents' Club of Japan. [TimesofIndia/25September2008]

---
Section II - CONTEXT & PRECEDENCE
Excerpt Testimony of Charles E. Allen Before the U.S. House of Representatives Committee on Homeland Security, Subcommittee on Intelligence, Information Sharing and Terrorism Risk Assessment. Thank you for the opportunity to appear before you today to discuss the progress that the Department of Homeland Security has made, and will continue to make, on its intelligence and information sharing programs. The Intelligence Community's focus traditionally has been aimed at foreign threats and its customer set focused on international level partners. The Community's interaction with State, local and tribal law enforcement and other first responders intentionally was limited or non-existent. But homeland security, in a post-9/11 world, requires a new paradigm for intelligence support. My task as Under Secretary for Intelligence and Analysis and the Chief Intelligence Officer for the Department has been to lead the effort to develop the vision for, design the architecture of, and implement a comprehensive homeland security intelligence program that is fully integrated into the traditional Intelligence Community but which equally reaches out to new, essential partners at all levels of government and within the private sector.

This was no small task and required new authorities, new structures, and new kinds of cooperation across the Community. I commend Congress for providing key authorities to the DHS intelligence efforts in support of our mission, particularly through the Implementing Recommendations of the 9/11 Commission Act of 2007. By elevating the head of Intelligence and Analysis to an Under Secretary level and significantly expanding the position's authorities to integrate and standardize the intelligence components, products, and processes of the Department, these authorities have provided an essential foundation for development of an effective Department-wide intelligence effort.

The DHS Intelligence Mission. DHS intelligence authorities were first established in the Homeland Security Act of 2002, with additional authorities provided later in the Intelligence Reform and Terrorism Prevention Act of 2004 and, as mentioned previously, the 9/11 Commission Act. The specific mission of the Office of Intelligence and Analysis (I&A) - DHS' primary representative in the Intelligence Community - has been reinforced since the Homeland Security Act, including in the recent amendments to Executive Order 12333.

The Secretary personally defined the role of intelligence in the Department as a result of his 2005 Second Stage Review, in which he emphasized that, "Intelligence is at the heart of everything we do." One central conclusion from this review was that the Department required a strong intelligence arm to focus on Departmental needs. As a result, the Secretary established the position of Chief Intelligence Officer to lead and manage the integration of the Department's intelligence programs.

When I arrived at DHS in late 2005 after the conclusion of the Second Stage Review, I committed to delivering results against the critical priorities identified by the Secretary.

My overarching priorities for the DHS Intelligence Enterprise have been:

* Improving the quality of intelligence analysis across the Department;

* Integrating DHS Intelligence across its several components;

* Strengthening our support to State, local, and tribal authorities as well as to the private sector;

* Ensuring that DHS Intelligence takes its full place in the Intelligence Community; and

* Solidifying our relationship with Congress by improving our transparency and responsiveness.

One of my key priorities has been to create an integrated intelligence enterprise that unites the efforts of the entire Department. I have taken significant steps to build such an enterprise, for example, establishing the Homeland Security Intelligence Council composed of the heads of the intelligence components in the Department. It is the principal decision-making forum for ensuring effective integration of all of the Department's intelligence activities. I also directed the creation of the DHS Intelligence Enterprise Strategic Plan. First issued in January 2006, it established a strong, unified, and long-term direction for our enterprise. We have just updated this plan to reflect our new authorities and responsibilities.

Intelligence analysis is at the very core of what we do and is why I made improving our analysis my top priority. It is driven by a dynamic threat environment; the need to support legacy, new, and ever-expanding homeland security customers; and the need to respond quickly to emerging threats that require synthesizing intelligence from both traditional and non-traditional sources.

Our analysis is focused on five critical areas that are closely aligned with the Secretary's mission priorities:

* Border security to keep out dangerous people and materials;

* Chemical, biological, radiological, and nuclear (CBRN) threats as well as other health threats;

* Critical infrastructure protection;

* Demographics to understand the flow and movement of potentially dangerous people; and

* Radicalization in order to understand the development of potentially dangerous ideologies in the domestic arena.

Central to our intelligence responsibilities is the sharing of intelligence and information with the State and local partners as well as the entire Intelligence Community. DHS has a statutorily mandated role in information sharing as prescribed by the Homeland Security Act of 2002 and ensuing legislation. It has taken important steps to fulfill this role. I have already mentioned the important One DHS Memorandum that provides an essential foundation for the Department's information-sharing efforts. Other foundational pieces include the Department's Information Sharing Governance Board (ISGB) that serves as the executive level steering committee and decision making body for all information sharing activities within the Department. I serve as chair for the ISGB. We also formed the DHS Information Sharing Coordinating Council (ISCC), an advisory, action-oriented body that is fully representative of the Department's many organizational elements.

I recognize that this hearing is geared toward establishing a "report card" on information-sharing activities of the Department. Information sharing, however, supports and is interwoven into key enabling programs managed by DHS Intelligence. Therefore, I want to share with the Committee the progress we have made in creating an integrated DHS Intelligence program beyond just sharing information.

Quite candidly, we are building a new departmental intelligence organization where one did not exist three years ago. We have had to recruit and train new cadres of intelligence officers, integrate existing departmental and external intelligence and information sharing functions, comport Department practices with Intelligence Community standards, and fundamentally define the realm of homeland security intelligence.

Our intelligence is distinct from that of CIA, the FBI, NCTC, and elsewhere in the Intelligence Community as it encompasses the totality of threats to the Homeland - not just terrorism.

My Office's mission is unique within the Intelligence Community as we are at the crossroads of the Intelligence Community and the Department's law enforcement organizations. For example, in coordination with the National HUMINT Requirements Tasking Center, we have developed the southwest and northern border National HUMINT Collection Directives (NHCDs) in support of U.S. southwest border enforcement initiatives. Collection directives provide the Department's components with the critical HUMINT reporting required to support Homeland Security operations. The border collection directives represent the first time DHS has led development of a national collections strategy.

As part of our intelligence, surveillance, and reconnaissance (ISR) architecture, my Office completed an ISR baseline for and in coordination with U.S. Customs and Border Protection. This baseline will help identify gaps and redundancies in order to facilitate the most informed ISR resource decisions, while allowing the Department to develop new capabilities and create enterprise-level collection management processes that meet tactical, operational, and strategic intelligence needs.

The DHS Open Source Enterprise has been established to acquire and disseminate domestic open source information on Homeland threat issues, and represents departmental and State and local interests in the National Open Source Enterprise's National Open Source Committee.

Despite the gains we have made, we need to remember that challenges continue as DHS intelligence remains a start-up effort and is still evolving. I see these challenges in four critical areas: facilities, recruitment and retention, excepted service, and procurement and acquisitions.

As our mission and workforce have grown, we are working with DHS Facilities to ensure we provide adequate facilities and infrastructure.

Throughout the Department and in the Intelligence Community, there has been a significant effort to recruit and retain an outstanding intelligence workforce. As a result of the number of vacancies throughout the Intelligence Community and the private sector, I&A and its counterparts throughout the DHS Intelligence Enterprise are facing great challenges to fill our vacancies and retain the staff we have onboard.

Continuing the task of building a quality intelligence organization that can overcome these challenges is of critical importance as we move to a new administration. We are on the right track; we must now execute these programs. [DHS/22September2008]

---
Everyone Needs To Worry About Iran, by Richard Holbrooke, R. James Woolsey, Dennis B. Ross and Mark D. Wallace. Iran's President Mahmoud Ahmadinejad visits the United Nations in New York this week. Don't expect an honest update from him on his country's nuclear program. Iran is now edging closer to being armed with nuclear weapons, and it continues to develop a ballistic-missile capability.

Such developments may be overshadowed by our presidential election, but the challenge Iran poses is very real and not a partisan matter. We may have different political allegiances and worldviews, yet we share a common concern - Iran's drive to be a nuclear state. We believe that Iran's desire for nuclear weapons is one of the most urgent issues facing America today, because even the most conservative estimates tell us that they could have nuclear weapons soon.

A nuclear-armed Iran would likely destabilize an already dangerous region that includes Israel, Turkey, Iraq, Afghanistan, India and Pakistan, and pose a direct threat to America's national security. For this reason, Iran's nuclear ambitions demand a response that will compel Iran's leaders to change their behavior and come to understand that they have more to lose than to gain by going nuclear.

Tehran claims that it is enriching uranium only for peaceful energy uses. These claims exceed the boundaries of credibility and science. Iran's enrichment program is far larger than reasonably necessary for an energy program. In past inspections of Iranian nuclear sites, U.N. inspectors found rare elements that only have utility in nuclear weapons and not in a peaceful nuclear energy program. Iran's persistent rejection of offers from outside energy suppliers or private bidders to supply it with nuclear fuel suggests it has a motive other than energy in developing its nuclear program. Tehran's continual refusal to answer questions from the International Atomic Energy Agency (IAEA) about this troublesome part of its nuclear program suggests that it has something to hide.

The world rightfully doubts Tehran's assertion that it needs nuclear energy and is enriching nuclear materials for strictly peaceful purposes. Iran has vast supplies of inexpensive oil and natural gas, and its construction of nuclear reactors and attempts to perfect the nuclear fuel cycle are exceedingly costly. There is no legitimate economic reason for Iran to pursue nuclear energy.

Iran is a deadly and irresponsible world actor, employing terrorist organizations including Hezbollah and Hamas to undermine existing regimes and to foment conflict. Emboldened by the bomb, Iran will become more inclined to sponsor terror, threaten our allies, and support the most deadly elements of the Iraqi insurgency.

Tehran's development of a nuclear bomb could serve as the "starter's gun" in a new and potentially deadly arms race in the most volatile region of the world. Many believe that Iran's neighbors would feel forced to pursue the bomb if it goes nuclear.

By continuing to act in open defiance of its treaty obligations under the Nuclear Non Proliferation Treaty, Iran rejects the inspections mandated by the IAEA and flouts multiple U.N. Security Council resolutions and sanctions.

At the same time, Iranian leaders declare that Israel is illegitimate and should not exist. President Ahmadinejad specifically calls for Israel to be "wiped off from the map," while seeking the weapons to do so. Such behavior casts Iran as an international outlier. No one can reasonably suggest that a nuclear-armed Iran will suddenly honor international treaty obligations, acknowledge Israel's right to exist, or cease efforts to undermine the Arab-Israeli peace process.

Mr. Ahmadinejad is also the chief spokesman for a regime that represses religious and ethnic minorities, women, students, labor groups and homosexuals. A government willing to persecute its own people can only be viewed as even more dangerous if armed with nuclear weapons.

Finally, our economy has suffered under the burden of rising oil prices. Iran is strategically located on a key choke point in the world's energy supply chain - the Strait of Hormuz. No one can suggest that a nuclear Iran would hesitate to use its enhanced leverage to affect oil prices, or would work to ease the burden on the battered economies of the world's oil importers.

Facing such a threat, Americans must put aside their political differences and send a clear and united message that a nuclear armed Iran is unacceptable.

That is why the four of us, along with other policy advocates from across the political spectrum, have formed the nonpartisan group United Against Nuclear Iran. Everyone must understand the danger of a nuclear-armed Iran and mobilize the power of a united American public in opposition. As part of the United Against Nuclear Iran effort, we will announce various programs in the months ahead that we hope will be rallying points for the American and international public to voice unified opposition to a nuclear Iran.

We do not aim to beat the drums of war. On the contrary, we hope to lay the groundwork for effective U.S. policies in coordination with our allies, the U.N. and others by a strong showing of unified support from the American people to alter the Iranian regime's current course. The American people must have a voice in this great foreign-policy challenge, and we can make a real difference through national and international, social, economic, political and diplomatic measures.

Mr. Holbrooke is a former U.S. ambassador to the United Nations. Mr. Woolsey is a former director of the Central Intelligence Agency. Mr. Ross was a special Middle East coordinator for President Clinton. Mr. Wallace was a representative of the U.S. to the U.N. for management and reform. [WallStreetJournal/22September2008]
---
Section V - OBITUARIES, BOOKS, ASSISTANCE NEEDED AND COMING EVENTS
---
Kenneth Moskow, 48; CIA Officer Fought Terrorism. Writing in early anniversary reports of his Harvard class, Kenneth A. Moskow had to be vague about the profession that defined his life in the 1980s and in the years following the Sept. 11 terrorist attacks. Only after leaving his government job could he write an autobiographical sketch for his 25th anniversary report that began: "Shortly after graduation, I was recruited into the CIA."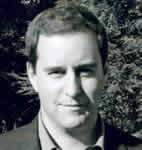 Family members say serving as an undercover operations officer and in counterterrorism was only part of the way he filled his few decades with enough adventures for a much longer life.

"He was the first born - he was seven minutes older - and was the type of guy who would push, push, push himself to do the best he could in any activity," Keith Moskow of Cohasset said of his identical twin. "If he boxed, he was going to be in the Golden Gloves. If he was in academics, he was going to Harvard."

Mr. Moskow, whose real estate company developed projects locally and abroad, died Sept. 19 of causes related to altitude sickness, his family said. Mr. Moskow, who was 48 and lived in Concord, had been on an expedition with friends, hiking near the summit of Mount Kilimanjaro in Tanzania.

"He just had this energy, this twinkle in his eye," said his wife, Shelagh. "He had great ideas and was constantly going from one thing to the next... He got me on a surfboard, and we went away every weekend doing different things. I never had a passport until I met him."

An inveterate traveler even while attending Buckingham Browne & Nichols School in Cambridge, Mr. Moskow and his twin spent a year living with separate families in Barcelona. After returning to Cambridge to graduate from the private high school, it was time to see North America. They soon were riding in the open back of a pickup truck in Wyoming, gazing at the Grand Tetons mountain range.

"During high school, one of the requirements was to plow through Jack Kerouac's 'On the Road,' " his brother said. "So after high school, we decided to do our own 'On the Road' and hitchhiked across America. It's a great way to see the country, standing on the road in Wyoming getting toasted by the sun. And when we couldn't get rides together, we would split up. These were the days before cellphones, so we would arrange to meet at the bus station in a particular city. It was the Jack Kerouac experience, minus the drugs."

While at Harvard, Mr. Moskow was a Golden Gloves boxer and graduated in 1983 with a bachelor's degree in history. And then he joined the Central Intelligence Agency, though for his fifth and 10th anniversary class reports he wrote of working for the US State Department and the Foreign Service.

By the 25th anniversary, he could write: "I served as an undercover operations officer in southern Europe and the eastern Mediterranean. As a young officer in the early 1980s, it was an exciting time to be part of the agency with the Cold War in full force and the growing threats of international terrorism."

With the Cold War ending, he left the CIA and received a master's degree in 1991 from Harvard's Kennedy School of Government.

Mr. Moskow formed American Venture Corp., a Boston firm that focused on real estate development in this area, Mexico, and Central America, and also volunteered to teach English as a second language to immigrants in Boston.

One evening, he ran into Shelagh Lafferty in a restaurant. Although they lived near each other on Beacon Hill and attended the Kennedy School together, they did not meet before that night. They soon began dating.

True to Mr. Moskow's sense of adventure, they eloped in Paris on Valentine's Day in 2000. The couple returned home for a private family ceremony on April Fool's Day, followed by a reception for a few hundred people from all over the world.

"The normal things he liked to do in a special, different way," his wife said. "He was in perpetual motion and was just enthusiastic about everything... And a friend of ours once described him as the most polite person she had ever met."

After the Sept. 11 attacks occurred, he set his private life aside and returned to the CIA.

"It was a very difficult decision," his brother said, "but he said, 'How many people in the United States have actually been trained in antiterrorism?' "

Mr. Moskow traveled throughout Europe and to several former Soviet republics, his brother said. As he worked to prevent terrorists from acquiring weapons of mass destruction, his efforts and sacrifice did not go unnoticed.

"Ken was always at the top of our profession and was considered one of the top officers in the agency," said a CIA officer who is not allowed to speak publicly and requested anonymity. "He did the hard things, and he always looked for the biggest challenges."

Leaving the CIA in 2006, Mr. Moskow returned to American Venture Corp. and settled in Concord, where he wrote for his Harvard report that it's "great to finally spend time with our three young kids, each uniquely special."

He kept journals during each child's first three years, and told his wife he wanted his observations and thoughts given to them when they turned 21. Samantha is now 7, Michaela is 5, and Jack is 3.

On Wednesday, a postcard arrived in the mail for Mr. Moskow's wife and children.

He had jotted a note of love and affection and mailed it before starting up Mount Kilimanjaro.

Not only his words remain. Because he was an identical twin, his family can still see a visual presence of Mr. Moskow.

"We can watch him grow old through Keith," his wife said, "but he's also frozen in time as this perpetually young, energetic guy."

In addition to his wife, three children, and brother, Mr. Moskow leaves his parents, Michael and Donna (Melnick) of Newton; another brother, Cliff of Concord; and a sister, Carla of Malindi, Kenya.

A funeral service was held 26 September 2008 in Memorial Church in Harvard Yard. Burial was in Sharon Memorial Park in Sharon. [Marquard/Globe/26September2008]

John E. Taylor, 87; Archivist, Expert on WWII Intelligence. John E. Taylor, 87, a scholar known for his encyclopedic knowledge of World War II intelligence records and his ability to find the most arcane material in the National Archives, where he worked for 63 years, died Sept. 20 at his home in Washington of congestive heart failure.

Thousands of scholars, writers, journalists and other researchers relied on Mr. Taylor's grasp of history and his familiarity with archival material. Writers who depended on his expertise included Stephen Ambrose, Barbara Tuchman and James Bamford.

His knowledge of the records of the Office of Strategic Services, the wartime forerunner to the Central Intelligence Agency, "really was encyclopedic," said Charles Pinck, president of the McLean-based OSS Society. "There was no one better."

William J. Casey, director of the CIA during the Reagan administration and an OSS officer during World War II, often dropped by Mr. Taylor's office to hear about his recent discoveries.

The National Archives has collected nearly a thousand books on intelligence and espionage, based largely on research at the archives, that are included in the John E. Taylor Collection. Most are signed by their authors and cite Mr. Taylor's help in the acknowledgments. Many were from Mr. Taylor's personal library.

"John Taylor was the first person I met at the National Archives many years ago while searching for a dissertation topic," said Allen Weinstein, archivist of the United States, in a statement released by the National Archives. "With me as with everyone, Mr. Taylor was generous with his time and with his ideas. His distinguished career brought honor to the dogged research enterprise which the Archives embodies."

John Edward Taylor was born on a farm near Sparkman, Ark., and received a bachelor's degree in social work from the University of Arkansas in 1945.

Blind in one eye and ineligible for military service, he thought about joining the OSS but moved to Los Angeles to live with his parents. They had settled on the West Coast while their other son served with the Marines in the Pacific.

Mr. Taylor and his father were working at American Can Co. when the son received a letter from the National Archives offering him a job in its Navy branch. He accepted the job and arrived in Washington in September 1945. He never left.

For those who asked him over the years when he might retire, he had a standard answer: "Not this week."

His wife of 44 years, Dolly Taylor, died in 1995. There are no immediate survivors. [WashingtonPost/23September2008]

---
The Lost Spy, Review by John Hinderaker. The Lost Spy is an excellent new book by Andrew Meier, formerly Time magazine's Russia correspondent. It tells the story of Cy Oggins, an American who attended Columbia, became a Communist and, with his wife Nerma, spied for Josef Stalin.

Oggins' story reprises much of the history of pre-World War II Europe, as he served Stalin in Weimar Berlin, Paris, Spain and the Far East. Meier does a fine job of re-creating these colorful milieus. In the end, Stalin turned on Oggins. He was arrested, sent to Lubyanka prison, and sentenced to eight years in the Siberian gulag. In 1942, the U.S. government learned of Oggins' existence and requested his release. But Oggins knew far too much to be allowed to go free. In 1947, his prison term having been served, Stalin ordered him murdered.

The Lost Spy is a well-written, riveting story that until now has been unknown. Meier spent years researching Oggins, with the cooperation of his son, a retired professor. He traveled around the world to uncover clues to Oggins' activities and his ultimate fate. I recommend the book highly. [Hinderaker/Powerlineblog/21September2008]

An Unlikely Spy in Washington., Ronald Dahl and the British Spy Ring in Wartime Washington, Reviewed by Joseph Goulden. What more could one wish from a book? Here is a discussion of propaganda and covert actions written with text-book clarity. Salacious gossip about the upper circles of Washington's political and media community. A writing style that has one racing from page to page, eager to soak in more details.

I thump my desk with glee over Jennet Conant's "The Irregulars: Roald Dahl and the British Spy Ring in Wartime Washington." The book's connective thread is the story of the somewhat caddish English writer Dahl, obscure in the 1940s, but later to achieve fame and wealth with children's books such as "Charlie and the Chocolate Factory." But Ms. Conant's scope is far wider.

Severely injured in a crash early in his service in the Royal Air Force, Dahl was assigned to the Washington embassy as a deputy attaché. He hated the thought of being a desk-bound warrior. Fortunately, he quickly fell into a hush-hush group called British Security Coordination (BSC). As Ms. Conant observes, BSC was "one of he most controversial, and probably one of he most successful, covert action campaigns in the annals of espionage." At one level it was a massive "propaganda machine," tasked with gaining American public support for Britain, and countering isolationists who wanted no part of the European war. Another brief was collecting intelligence on the inner workings of the Roosevelt administration.

Ms. Conant's truly fascinating book can be read on several levels. It is, first of all, a highly readable primer on propaganda operations, and a strong statement as to why intelligence organizations mount operations on the turf of "friendly nations." Britain literally was fighting for its life in the months before Pearl Harbor, and a strong isolationist segment of the American population wanted no part of the European War. What struck me was the ease with which an unknown 20-ish airman and aspiring writer insinuated himself into the upper ranks of Washington's political and journalistic society. For instance, Eleanor Roosevelt was impressed with a children's story authored by Dahl. A brief exchange of correspondence later, Dahl was at FDR's Hyde Park retreat, chatting up the president and advisers and enjoying a bucolic weekend.

But Dahl's most valuable ongoing contact was the millionaire newspaper publisher Charles Marsh, who despite awesomely uncouth manners and speech managed to befriend people such as Henry Wallace, the vice president, and a number of Roosevelt Cabinet officers. Wallace was of especial interest to the British Secret Intelligence Service (SIS) because of his leftist politics ("that menace!," SIS chief Stewart Menzies called him) and fears that he could actually become president should the visibly frail FDR die.

To put it bluntly, Wallace was a blabbermouth, both to Marsh and to Dahl. His indiscretions meant that British intelligence had staggering access to the inner workings of the Roosevelt administration. In his latter years, Wallace became a figure of public ridicule, so leftist that he was driven out of politics. But in the early 1940s, James Reston of the New York Times would call him the "Assistant President," writing, "Henry Wallace is now the administration's head man on Capital Hill, its defense chief, economic boss, and No. 1 post-war planner."

Dahl shared his superiors' view of Wallace as a political nitwit, but made nice with him nonetheless because of the quality of information he provided British intelligence. Because of his contracts, Dahl was able to alert London that FDR would bump Wallace from the 1944 presidential ticket six months before he actually did so.

In writing about Marsh, Ms. Conant scored a major research coup. She obtained, from the publisher's son, access to his personal papers, and the draft of an unpublished Marsh biography by Ralph Ingersoll, a prominent journalist of the era. Among the fascinating characters who waft through her book is the lithesome Alice Glass, a sleep-around beauty who was Marsh's mistress, then his wife. (He first spotted her as a teen skinny dipping in a friend's pool in Austin, Texas, where he owned the local paper. He had her in bed that very night.) Marsh set her up in a mansion in Culpepper County, Va., where she entertained a seemingly endless string of bed partners. Included was a strapping young congressman Lyndon B. Johnson, who did not hesitate to cuckold the older Marsh, a friend and campaign contributor. The much-wiser Dahl, not wishing to offend a man who was feeding him high-level political information, wisely resisted Glass' amorous overtures.

Dahl's allies were legion. He cultivated the columnist Drew Pearson, who went so far as to permit BSC to write an occasional piece under his byline. Pearson's sources were good enough to give him who-said-what accounts of Cabinet meetings - information that passed quickly to Marsh, then to Dahl and on to London.

One especially unorthodox assignment given the dashing Dahl was to bed Connecticut Republican Rep. Clare Booth Luce, the gorgeous playwright wife of Time-Life publisher Henry Luce, in hopes she - and her husband - would "warm" to the British position on postwar issues such as colonialism and aviation rights. Mrs. Luce was 13 years Dahl's senior, and she proved more than a physical match for him. His comments about her sexual stamina cannot be repeated here; suffice to quote him as telling Ambassador Lord Halifax after three nights, "You know, it's a great assignment, but I just can't go on." Whereupon Halifax threw back a Shakespearean quote, "the things I've done for England ..." and told Dahl to keep at it. He sighed and did his duty a few more nights. [Goulden/WashingtonTimes/28September2008]
---
Request for Information - Islamic Militant Insurgency in Southern Thailand. I am currently doing research into the Islamic militant insurgency in Southern Thailand, and thought that some of our other AFIO members may have information or contacts that would be useful for me as part of the research/analysis. I am conducting research for the completion of my thesis in support of a Masters Degree and seek information and sources on the subject of the on-going Islamic militant insurgency in Southern Thailand. The specific questions I am researching are (i) Why the Thai government's counter terrorism efforts have not been effective, and (ii) whether a failure to contain/control this insurgency may result in Southern Thailand evolving into a regional terror hub. Any information, sources or other contacts that may be useful to me as I research these points, or comments from AFIO members, would be appreciated. Any information that must remain unattributed will be fully respected. I am currently located OCONUS but can be reached at jjblatt@lasd.org. Thank you for your help. Jeffrey Blatt
---
EVENTS IN COMING TWO MONTHS....
Friday, 3 October 2008 - Langley, VA -CIA-OSI Conference - AFIO members have registered and the event is now closed to new registration, for an important conference at CIA Headquarters from 1:30 - 7:30 p.m. on the History of the Office of Scientific Intelligence. Attendees will receive a special program with declassified documents, and a DVD filled with thousands of pages of additional documents, photographs and videos as part of this new declassification. The conference Includes reception and tour of CIA Museum. Event is no longer accepting new registrations.
Friday, 3 October 2008 - Prescott, AZ - AFIO Arizona Chapter is hosting a special luncheon at Embry-Riddle Aeronautical University (ERAU). The chapter will join students, faculty and members of the Global Security and Intelligence Studies (GSIS), Industrial Advisory Board program for a luncheon meeting to highlight the training being provided for future members and leaders of the Intelligence Community. Luncheon provides opportunity to meet and network with current and future members of AFIO and learn about the GSIS program. Please let Phil Pounds know of your plans to attend az_afio@yahoo.com or at 480.502.9224 by Thursday, September 25, 2008. Embry is at 3700 Willow Creek Road, Prescott, AZ 86301-3720 ~ Phone 928.777.3728
6 October 2008 - Boston, MA - The New England chapter of CIRA [CIA Retirees Association] meets at Hampshire House, Beacon Street. For further information contact AFIO member Dick Gay raguay@adelphia.net
09 October 2008 - San Francisco, CA - The AFIO Jim Quesada Chapter hosts Roger S. Dong, Lt Colonel, USAF (Retired) and President of James Quesada Chapter. Col. Dong will be making a presentation on the economic, political and military developments in China and will conduct a "town meeting" to discuss the ramifications of the growing power of China and what the United States might do to respond to this 21st Century challenge. Col. Dong was a China specialist for the USAF and the Department of Defense for 32 years and served as a Defense Attaché in Taiwan and an Assistant Air Attaché (Air Liaison Officer) in Hong Kong. He has lectured at the World Affairs Council, Economic Round Table and many community service organizations on the subject "China, our 21st Century Challenge." The meeting will be held at United Irish Cultural Center, 2700 45th Avenue, San Francisco (between Sloat and Wawona). 11:30 AM no host cocktails; noon - luncheon. $25 member rate with advance reservation and payment; $35 non-member rate or at door. E-mail RSVP to Mariko Kawaguchi (please indicate meat or fish) no later than 5PM 9/28/08: mariko@cataphora.com or mail check made out to "AFIO" to: Mariko Kawaguchi, P.O. Box 117578 Burlingame, CA 94011. (650) 622-9840 X608.

14 Oct 2008 - Tampa, FL - The Suncoast AFIO Chapter meets in the MacDill Room at the MacDill AFB. The AFIO Suncoast Chapter meets to hear SA Chris Davis, ASAC FBI on FBI Intel Gathering and Analysis, and other topics. Event is at the MacDill AFB Officers' Club to hear Special Agent Christopher Davis as our guest speaker. Special Agent Christopher Davis is the Assistant Special Agent in Charge of the Tampa Division of the Federal Bureau of Investigation. Mr. Davis will be speaking on what the FBI does as it relates to Intelligence gathering and analysis, working with other intelligence agencies, the current threats and counter-activities, and how this affects citizens in Florida and the Tampa Bay area. Social hour starts at 11:00 am with lunch at 12:00 and our speaker will begin at 12:30. Our October luncheon entrée will be an Octoberfest celebration of Pork Chop with red cabbage and potato salad, concluded with German Chocolate cake, and gratuity inclusive for $15.00.. For further information email garyg@suncoastafio.org

16 October 2008, 5:30 - 7:30 pm - Miami, FL - The Ted Shackley Miami AFIO Chapter invites all to a Welcome Complimentary Cocktail Party at the ground floor of the Miami Capital Grille, 444 Brickell Ave. See old friends, meet new ones, and enjoy a special presentation to be announced in aforthcoming invitation. Complimentary valet parking provided. The event is free to members and those members-to-be, ready to send in their applications. Friends will be welcomed as our guest. The invitation, however, is non-transferrable and is open only to members who RSVP'd to: trsmiami@aol.com Office: 305-341-4946

Tuesday, 21 October 2008, 6:30 pm - Washington, DC - Iran: An Intelligence Failure in the Making? at the International Spy Museum. WHAT: "Iran is one of the greatest threats in the world today. Getting the intelligence right is absolutely critical, not only on Iran's capability but its intent."— Senator John Ensign (R-Nev.)
Our troubled relationship with this Middle Eastern powerhouse operates under the cloud of broken diplomatic relations, deepening concern about its regional aspirations, its involvement in international terrorism, and its nuclear ambitions. Explore the strategic and intelligence challenges posed by Iran in this timely panel. Is Iran a new Persian Empire or on the brink of collapse? Are there lessons from the Cold War that can help us deal with Iran now? Are we once again facing a situation where the current intelligence is inadequate to inform policy makers or that policymakers will again seek only the intelligence they want, or manufacture it? Join former CIA senior operations officer Robert Baer, author of The Devil We Know: Dealing with the New Iranian Superpower; Keith Crane, senior economist with the RAND Corporation and co-author of Iran's Political, Demographic, and Economic Vulnerabilities; and David Thaler, senior analyst with the RAND Corporation and co-author of The Muslim World after 9/11 for a lively and insightful discussion. Co-sponsored by the RAND Corporation. Location: International Spy Museum, 800 F St NW, Washington, DC at Gallery Place/Chinatown Metrorail Station
Tickets: $15; Advance Registration required. Tickets are non-refundable and do not include admission to the International Spy Museum. To register, call 202.393.7798; order online at www.spymuseum.org; or purchase tickets in person at the International Spy Museum.
22 - 25 October 2008 - McLean, VA - AFIO National Intelligence Symposium -
AFIO 2008 Fall Intelligence Symposium - 22-25 October
Threats to U.S. Security
Technology Theft, Insider Threats, Economic Espionage
and International Organized Crime
SYMPOSIUM AGENDA and RESERVATION:
Agenda is here and you can make secure reservations here

Three Days: Day 1 [10/23] at MITRE Corporation; Day 2 [10/24] at U.S. Department of State:
Day 3 [10/25] at Sheraton-Premiere Hotel
Wednesday, October 22: heavy hors d'oeuvres and early registration for hotel-based attendees,
Thursday morning, October 23: Chapter workshop/breakfast;
Thursday, October 23: MITRE Corporation;
Friday, October 24: U.S. State Department's Bureau of Intelligence and Research [INR];
Friday evening, October 24: Awards Banquet, Saturday morning, October 25: General membership meeting.
The program ends 11 a.m. Saturday October 25 leaving time for exploring local area Museums [International Spy Museum, the newly reopened Newseum, the new National Museum of Crime and Punishment, National Cryptologic Museum, Air & Space] and to make plans to return home.

HOTEL RESERVATIONS available now at special AFIO Event Rate:
Make your Sheraton-Premiere Hotel reservations here while low-rate window remains open.
Thursday, 23 October 2008, 12 noon - 1 pm - Washington, DC - The Lost Spy: An American In Stalin's Secret Service, at the International Spy Museum
When former New York intellectual Isaiah Oggins was brutally murdered in 1947 on Stalin's orders, he became a forgotten Cold War footnote. Then in 1992, Boris Yeltsin handed over a deeply censored dossier to the White House which awakened interest in Oggins' life and his death. In The Lost Spy, Andrew Meier at last reveals the truth: Oggins was one of the first Americans to spy for the Soviets. Based on six years of international detective work, Meier traces the rise and fall of this brilliant Columbia University graduate sent to run a safe house in Berlin and spy on the Romanovs in Paris and the Japanese in Manchuria. The author will reflect on the motivations of the American spy and the reason for Oggins' hideous death by poisoning in a KGB laboratory.
Location: International Spy Museum, 800 F St NW, Washington, DC, Gallery Place/Chinatown Metrorail Station, TICKETS: FREE. No registration required.
October 27-29, 2008 - The Techno Forensics Conference - NIST Headquarters, Gaithersburg Maryland. Former KGB Major General Oleg Kalugin and Georgian Ambassador to the U.S. Vasil Sikharulidze to Keynote InfraGard Day on the 28th.
AFIO member Donald Withers and TheTrainingCo., producers of the annual Techno Forensics Conference at NIST Headquarters in Gaithersburg, MD, has made our AFIO members a special FREE offer to attend this year's Techno Forensics Conference being held on October 27 - 29, 2008. The first 100 members to register for the conference online will be allowed to register for FREE as a conference VIP. You MUST be registered for the conference prior to date in order to gain access through the main gate at NIST. Parking is free. This will be the fourth year for Techno Forensics and the agenda has just been posted. This year will feature an InfraGard Day and will be hosted by the Maryland Chapter of the FBI's InfraGard program. There will be some of the top practitioners in the world in the fields of e-Discovery, Digital Forensics and Information Security and Technical Business Continuity Planning.
The registration price is currently listed at $895 on the website. Select that price but enter "0" for amount paid and enter "AFIO VIP" in the Promotional Code Section of the form. For any members who hold a CISSP or a CISA certification, this conference also provides 20 CEU hours.
Here's a link to the conference agenda. There will be more to come so visit often for agenda updates:
http://www.techsec.com/html/ForensicsAgenda08.html
To register for one of the FREE VIP seats, visit the following online registration page.
https://www.techsec.com/conferences/register.cgi?c=TF-2008
Any questions, call Don Withers at 410.703.0332
Tuesday, 28 October 2008, 6:30 pm - Washington, DC - "Spy Magic: Disguise, Deception, Illusion and Espionage" at the International Spy Museum. WHAT: "If I could stand in the focus of powerful footlights and deceive attentive and undisturbed onlookers…Then I could most certainly…deceive German observers a mile away or more."—Jasper Maskelyne
Magicians, like spies, excel at the art of misdirection and deception. Join Jonna and Tony Mendez, both former CIA chiefs of disguise, as they explore how magic and illusion have been used through the centuries to deceive the enemy. This survey ranges from the warfare philosophy of Sun Tzu to the CIA's consultations with illusionists who helped them overcome the challenges of operating in denied areas of the Soviet Union and Eastern Europe. Go inside well known World War II deception operations Mincemeat and Bodyguard and discover the trickery of war-time magician Jasper Maskelyne. Then it's on to the Cold War and the Mendezes' own work in the mean streets of Moscow which required a special blend of conjuring and chemistry. Using historical footage and film re-enactments, the Mendezes will enlighten the audience on the use of stage management and misdirection against the opposition
WHERE: International Spy Museum, 800 F St NW, Washington, DC, Gallery Place/Chinatown Metrorail Station.
TICKETS: $15 Advance Registration required. Tickets are non-refundable and do not include admission to the International Spy Museum. To register, call 202.393.7798; order online at www.spymuseum.org; or purchase tickets in person at the International Spy Museum.
Thursday, Friday 6 -7 November 2008, 7:30 am to 6 pm - Washington, DC - "Issues for the New Administration" the theme of the18th Annual Review of the Field of National Security Law Conference by the American Bar Association's Standing Committee on Law and National Security
The registration fee is $170.00 per day or $325.00 for both days. Additionally there will be a charge of $60.00 per person for the reception/dinner on Thursday evening, November 5. Student prices are outlined on the registration form.
Location: Renaissance Washington DC Hotel, Renaissance Ballroom, 999 9th St NW, Washington, DC
Selected Topics and Speakers include:
Thursday, November 6: The Nature, Scope and Scale of National Security Threats Inside and Outside the United States with Suzanne E. Spaulding, Joel F. Brenner [NCIX], David Kay [IAEA/UNSCOM], Joseph Billy, Jr. [FBI].
Managing the Intelligence Enterprise with M. E. "Spike" Bowman [NCIX], Wyndee Parker [HPSCI], William C. Banks [Syracuse], Michael J. Heimbach [FBI], James R. Locher III.
A Sustainable Legal Regime for Foreign and Domestic Intelligence with Elizabeth Rindskopf Parker [U of Pacific], Lara M. Flint [Senate], John Rizzo [CIA], James A. Baker [OIPR], James McPherson.
Luncheon – Keynote Speaker: Hon. Sheldon Whitehouse, Senate, RI
The War in Georgia and the Future of U.S./Russian Relations with John Norton Moore [UVA], Hon. Sergey I. Kislyak [Amb Russia], Gen. Wesley K. Clark, Hon. James F. Collins [Carnegie], Hon. Lawrence Eagleburger, Dimitri K. Simes [Nixon Center].
Challenges for the Private Sector in National Security with Judith Miller [Bechtel], Angeline G. Chen [Lockheed], Raymond A. Mislock [DuPont], Alan J. Kreczko [former NSC], Scott Charney [Microsoft].
Dinner – Keynote Speaker: Hon. Michael McConnell, DNI
Friday, November 7, 2008 - Due Process and Issues Surrounding Detention: Considerations for the New Administration with Harvey Rishikof [NWC], Kate Martin [CNSS], CDR Glenn M. Sulmasy, USCG Academy, Matthew Waxman [Columbia], Benjamin Wittes [Brookings].
Prosecution by Military Commission: A Question for the Next Administration with Scott L. Silliman [Duke], John D. Altenburg, Jr., Charles D. Swift [Emory], Jameel Jaffer [ACLU], David B. Rivkin [Baker Hostetler].
Luncheon – Keynote: Hon David B. Sentelle, Chief Judge, US Court of Appeals for D.C. Circuit
Ethical Issues for National Security Lawyers with Albert C. Harvey, James E. Baker [Georgetown], Kathleen Clark [Wash Univ], John D. Hutson [Franklin Pierce], Alberto J. Mora [USN].
For complete program and further information: http://www.abanet.org/natsecurity/events/conference/program.shtml
Sunday, 9 November 2008, 10 a.m. - 2 p.m. - Washington, DC - Parade of Trabants at the International Spy Museum. The ugly duckling of East Germany's roadways finally gets its day. To celebrate the fall of the Berlin Wall Trabant collectors will caravan to DC, parking their cars on F Street, NW in front of the Museum. When the Berlin Wall fell on 9 November 1989 thousands of East Germans rushed to reunite with friends and family. Their typical mode of transportation? The Trabant. What was once the most common vehicle in East Germany, despite its poor performance and smoky two-stroke engine, was their automotive liberator. The Trabant is now an affectionately regarded symbol of East Germany and of the fall of communism. It is even featured in the International Spy Museum's permanent exhibit within an East German streetscape. The Trabant has become a genuine collectors' car with a devoted following. Incredibly, it seems that this tiny car, often inaccurately described as having a cardboard body, has captured the hearts of car lovers all over the world.
Trabants are quite rare in the US, but on 9 November 2008, a caravan of the communist-bloc cars will converge on the International Spy Museum to celebrate the 18th anniversary of the fall of the Berlin Wall. The public will have the unique opportunity to not only view nine of the cars, which will be parked in front of the Museum, but also have the chance to win a ride in a Trabant. While the cars are on display, experts will be on hand in front of the Museum on F Street, NW, to answer questions about Trabants, the Cold War, and Communism, while the local German band, Blaskapelle Alte Kameraden, creates a festive atmosphere. This event is free-of-charge.
Experts who will be available: Peter Earnest, Museum Executive Director; Dr. Thomas Boghardt, Museum historian and author; and Trabant Collectors. German music will be played. Where: International Spy Museum, 800 F Street, NW, Washington, DC. No charge to attend.
12 -13 November 2008 - Fair Lakes, VA - The NMIA hosts a Symposium on "Preparing the Intelligence Professional of the Future: Meeting the Challenge." The event is being held at Northrup Grumman Center, Fair Lakes, VA. The conference, sponsored jointly by the Office of Under Secretary of Defense for Intelligence (OUSDI) and NMIA [National Military Intelligence Association], will feature presentations from a variety of organizations and speakers on intelligence education and training. Under Secretary of Defense (USDI) James R. Clapper, Jr., will be providing the keynote address. Ellen McCarthy, Director Human Capital and Security Office, USDI, panel to discuss future military training and professional development. DoD Training Transformation. Reese Marsden, OUSDI, military service training program with service training academy representatives. Dave Kogar and Mieke Eoyang, SSCI and HPSCI, congressional perspective. Steve Fowler, Director Training and Education, CINTT Corp, panel on distance learning. DIA and Sherman Kent School, virtual intelligence simulation. Dr. Mark Lowenthal, representing the Intelligence and Security Association, will be speaking on what is needed to meet future needs of the IC. HUMINT and CI training, industry approaches, and the new ODNI-sponsored A-Space and RASER are other topics. The symposium will conclude with a discussion by DIA-designate LTG Ronald L. Burgess, Jr.
Further information at http://www.nmia.org/upcomingevents/2008nmiafallsymposium.html

Thursday, 13 November 2008, 7 pm - 10 pm - Washington, DC - DINNER WITH A SPY: An Evening with Milt Bearden - at Spy Museum.
When Milt Bearden started at the CIA in 1964, he had little notion that his service around the world in Europe, Asia, Africa, and South Asia would lead him to become the most highly decorated operations officers in its senior service, a respected author, and a Hollywood advisor. His 30 years of service spanned the height of the Cold War to the demise of the Soviet Union and included leading the CIA covert war supporting the Afghan resistance in their fight against the Soviet army. This conflict, recently portrayed in Charlie Wilson's War, is just one of the films for which Bearden has served as an advisor. His long time friendship with Robert DeNiro influenced 2006's The Good Shepherd—an intense account of the early days of the Agency. Be one of only 20 guests at Zola for a three-course meal where you'll talk with Bearden about his extraordinary career and cinematic connections and enjoy the dialogue between this insider and CIA veteran International Spy Museum executive director Peter Earnest. Please call 202.654.0932 or write kray@spymuseum.org to register or with special dietary needs.
WHERE: International Spy Museum, 800 F St NW, Washington, DC, Gallery Place/Chinatown Metrorail Station.
TICKETS: $250 includes three-course dinner with wines. Space is extremely limited – advance registration required! Tickets are non-refundable and do not include admission to the International Spy Museum. To register, call 202.393.7798; order online at www.spymuseum.org; or purchase tickets in person at the International Spy Museum.
17 November 2008 - Ft Meade, MD - The National Cryptologic Museum Foundation hosts their Annual Membership meeting. Further information to appear here in coming weeks. Or visit the NCMF website at http://www.nationalcryptologicmuseumfoundation.com/

Monday, 17 November 2008, 6:30 p.m. - Washington, DC - Rose Mary Sheldon on "The Secret History of History" at the International Spy Museum - OPERATION MESSIAH: APOSTLE PAUL, AGENT PROVOCATEUR?
WHAT: "Do not be deceived: God cannot be mocked."—Galatians
Was the self-proclaimed successor to Jesus actually working for the Roman administration in Palestine and other parts of the Empire? Col. Rose Mary Sheldon, co-author of Operation Messiah: St. Paul, Roman Intelligence and the Birth of Christianity, challenges the idea that Apostle Paul was a true follower of Jesus much less a saint. Drawing from Paul's biography and his own letters, Sheldon finds numerous clues to suggest that the former persecutor never left the ranks of the Roman government but instead went undercover by feigning conversion en route to Damascus. Sheldon's shocking theories about Paul's real purpose in promoting Jesus as the Messiah will give you a startling new perspective on the dramatic and turbulent early days of Christianity.
WHERE: International Spy Museum, 800 F St NW, Washington, DC, Gallery Place/Chinatown Metrorail Station. TICKETS: $15. Advance registration required. Tickets are non-refundable and do not include admission to the International Spy Museum. To register, call 202.393.7798; order online at www.spymuseum.org; or purchase tickets in person at the International Spy Museum.
20 November 2008 - Colorado Springs, CO - AFIO Rocky Mountain Chapter meets to hear Sheriff Terry Maketa on "Law Enforcement and Intelligence." Sheriff Maketa is Sheriff of El Paso County, Colorado. The program starts at 11 a.m. with the program starting at noon. Event takes place at the Falcon Club (Old Officers' Club) Inquiries and reservations to Riverwear53@aol.com
Tuesday, 2 December 2008 - New York, NY - AFIO NY Metro Chapter meeting features speaker Gordon Chang, author of NUCLEAR SHOWDOWN and THE COMING COLLAPSE OF CHINA.
Meeting location - 4 Columbus Circle in the NYC showroom of the office furniture manufacturer - Steelcase. Attractive, spacious, modern space overlooking Central Park.
58th Street and 8th Avenue. Buffet dinner and open bar: $40.00 per person 5:30 PM - 6:00 PM Registration. Meeting starts 6:00 PM. For inquiries or to register email afiometro@yahoo.com
03 December 2008 - Ft Meade, MD - The National Cryptologic Museum Foundation conducts special Pearl Harbor Remembrance Program. Program will review the attack from the Japanese perspective and a Japanese historian will be part of this fascinating reexamination of history. Further information to appear here in coming weeks. Visit the NCMF website at http://www.nationalcryptologicmuseumfoundation.com/
---
For Additional Events two+ months or greater....view our online Calendar of Events
-----------------------------------------------------------------------
Disclaimers and Removal Instructions
Weekly Intelligence Notes (WINs) are commentaries on Intelligence and related national security matters, based on open media sources, selected, interpreted, edited and produced for non-profit educational uses by members and WIN subscribers.
REMOVAL INSTRUCTIONS: We do not wish to add clutter to inboxes. To discontinue receiving the WINs:
a) IF YOU ARE A MEMBER -- click here: UNSUBSCRIBE and supply your full name and email address where you receive the WINs. Click SEND, you will be removed from list. If this link doesn't open a blank email, create one on your own and send to afio@afio.com with the words: REMOVE FROM WINs as the subject, and provide your full name and email address where you are currently receiving them.
b) IF YOU ARE NOT A MEMBER, and you received this message, someone forwarded this newsletter to you [contrary to AFIO policies]. Forward to afio@afio.com the entire WIN or message you received and we will remove the sender from our membership and distribution lists. The problem will be solved for both of us.
CONTENTS of this WIN [HTML version recipients - Click title to jump to story or section, Click Article Title to return to Contents. This feature does not work for Plaintext Edition or for some AOL recipients]. If you wish to change to HTML format, let us know at afio@afio.com. The HTML feature also does not work for those who access their e-mail using web mail...however NON-HTML recipients may view the latest edition each week in HTML at this link: https://www.afio.com/pages/currentwin.htm
-----------------------------------------------------------------------

WINs are protected by copyright laws and intellectual property laws, and may not be reproduced or re-sent without specific permission from the Producer. Opinions expressed in the WINs are solely those of the editor(s) or author(s) listed with each article. AFIO Members Support the AFIO Mission - sponsor new members! CHECK THE AFIO WEBSITE at www.afio.com for back issues of the WINs, information about AFIO, conference agenda and registrations materials, and membership applications and much more!

(c) 2008, AFIO, 6723 Whittier Ave Suite 200, McLean, VA 22101. Voice: (703) 790-0320; Fax: (703) 991-1278; Email: afio@afio.com
Click here to return to top.