AFIO Weekly Intelligence Notes #18-15 dated 5 May 2015

If you are having difficulties with the links or viewing this newsletter when it arrives by email, members may view the latest edition each week at this link: https://www.afio.com/pages/currentwin.htm You will need your LOGIN NAME and your PASSWORD.
[Editors' Note are now below the CONTENTS] REMOVAL INSTRUCTIONS: We do not wish to add clutter to inboxes. To discontinue receiving the WINs, click here.

---

CONTENTS

Section I - INTELLIGENCE HIGHLIGHTS

Section II - CONTEXT & PRECEDENCE

Section IV - Books and Upcoming Events

For Additional AFIO and other Events two+ months or more... Calendar of Events

WIN CREDITS FOR THIS ISSUE: The WIN editors thank the following special contributors: pjk, bg, and fwr. They have contributed one or more stories used in this issue.

The WIN editors attempt to include a wide range of articles and commentary in the Weekly Notes to inform and educate our readers. However, the views expressed in the articles are purely those of the authors, and in no way reflect support or endorsement from the WIN editors or the AFIO officers and staff. We welcome comments from the WIN readers on any and all articles and commentary. IMPORTANT: AFIO does not "vet" or endorse research inquiries, career announcements, or job offers. Reasonable-sounding inquiries and career offerings are published as a service to our members, and for researchers, educators, and subscribers. You are urged to exercise your usual caution and good judgment when responding, and should verify the source independently before supplying any resume, career data, or personal information.]
If you are having difficulties with the links or viewing this newsletter when it arrives by email, members may view the latest edition each week at this link: https://www.afio.com/pages/currentwin.htm You will need your LOGIN NAME and your PASSWORD.

---

The AFIO 'USS Spring Luncheon' leaves port this Friday....are you on it?


A few seats remain....

This Friday, 8 May 2015

Traitors, Leakers, and Insider Spies

John "Chris" Inglis
NSA's former Deputy Director and highest ranking civilian officer
speaking Off the Record on
"Hackers, Financial Safety, Bulk Data Collection, ISIS Recruitments, Snowden and more"

and

Bryan Denson
Investigative Reporter with The Oregonian on
The Spy's Son: The True Story of the Highest-Ranking CIA Officer
Ever Convicted of Espionage and the Son He Trained to Spy for Russia

Tysons Corner, VA
Register HERE to assure seating

1 p.m. speaker: Chris Inglis

, the former Deputy Director, NSA (2014). His remarks will be OFF THE RECORD.

11 a.m. speaker: The Oregonian Investigative reporter and Pulitzer Prize finalist Bryan Denson speaks on his research on "The Spy's Son: The True Story of the Highest-Ranking CIA Officer Ever Convicted of Espionage and the Son He Trained to Spy for Russia" the riveting story of the Nicholsons―father and son co-conspirators who deceived their country by selling national secrets to Russia.

Timing: Check-in for badge pickup at 10:30 a.m.; Bryan Denson begins his presentation at 11 a.m.; Lunch served at noon; Chris Inglis presents at 1 p.m. Event closes at 2 p.m.
Morning presentation is on the record;
Inglis' remarks are Off The Record.
Father and Son





Jim Nicholson was one of the CIA's top veteran case officers. By day, he taught spycraft at the CIA's clandestine training center, The Farm. By night, he was a minivan-driving single father racing home to have dinner with his kids.
But Nicholson led a double life. For more than two years, he had met covertly with agents of Russia's foreign intelligence service and turned over troves of classified documents. In 1997, Nicholson became the highest ranking CIA officer ever convicted of espionage. But his duplicity didn't stop there. While behind the bars of a federal prison, the former mole systematically groomed the one person he trusted most to serve as his stand-in: his youngest son, Nathan. When asked to smuggle messages out of prison to Russian contacts, Nathan saw an opportunity to be heroic and to make his father proud.
The latest intelligence books, and many others, on display and for sale throughout event.

EVENT LOCATION: The Crowne Plaza, 1960 Chain Bridge Rd, Tysons Corner, VA, across from Tysons II Mall.
Driving directions here or use this link: http://tinyurl.com/boey9vf
Register HERE

Bon Voyage!

---

Wednesday, 20 May 2015
10 am - 1 pm
Patuxent Greens Golf Club
14415 Greenview Dr, Laurel, MD 20708

One of the inspirations for The Imitation Game, on this rare US visit...
will give insights about Alan Turing, that period, and the film based on it,
and will sign his book for the
National Cryptologic Museum Foundation Members and Guests

Dr. Andrew Hodges
Sr. Research Fellow, Mathematical Institute, University of Oxford
author of Alan Turing: The Enigma [source for the movie The Imitation Game]

$55 for guests; $25 for members. Includes lunch.
The ballroom at the club is being used and provides plenty of space to meet the swelling interest in this program. But do not wait and find no seats. Register NOW. Registration remains open until 15 May 2015.
More information and Registration here.
---
Section I - INTELLIGENCE HIGHLIGHTS
Why the New York Times Is Naming Names in CIA Drone Story. The New York Times reported across the top of Sunday's front page that Congress is doing little to oversee the CIA's targeted killing program. In the process, the paper identified three high-ranking CIA officials with key roles in secret drone operations.

The CIA asked the Times to withhold the names in its report, a request that executive editor Dean Baquet told The Huffington Post on Monday that he took seriously, but decided not to honor.

Baquet said the officials are not undercover agents carrying out clandestine operations in the field, but rather figures with significant roles in "one of the major issues in modern American warfare." The CIA is now playing a "quasi-military role" through the drone program, a departure from its traditional functions that deserves scrutiny. In order to debate the program, he said, the public needs to know who is making key decisions. In addition, as the Times wrote in its article, the CIA officials' "roles are known to foreign governments and many others."

"It would have been weird to not name the guys who run it," Baquet said. "They're not undercover. They're not unknown. They're sort of widely known." [ED: ...the Times needs scoops and has scant concern for national security or secrecy -- secret documents are their stock-in-trade to grease the skids to Pulitzers. And as they will tell you, the public -- and ISIS -- have a right to know.]

A CIA spokesman declined to comment to The Huffington Post. [Read more: Calderone/HuffingtonPost/27April2015]
Iranian Official Suggests Post Reporter Was Asked to Spy for US. Iran's foreign minister suggested Wednesday that a Washington Post reporter facing charges of espionage in Iran may have been asked to gather information by someone working for the US government.

Mohammad Javad Zarif, speaking at New York University, said an "overzealous low-level operative" may have tried to "take advantage" of Jason Rezaian, The Post's Tehran bureau chief who has been imprisoned in Iran for more than nine months. Although Zarif provided no more specifics on the identity of an alleged operative, he said people seeking US visas for themselves or relatives are vulnerable.

"The fact is, there are people who take advantage of the needs of some people who try to get a visa to come to the United States, or for their wives to come to the United States, and make demands that are illegal and dangerous and damaging to the professionalism of a journalist," he said.

Rezaian, 39, is a dual US-Iranian citizen who was raised in California. His wife of two years, Yeganeh Salehi, is an Iranian citizen. She was arrested with him last July and has been released on bail until trial. [Read more: Morello/WashingtonPost/29April2015]

Under-fire German Spy Chief Says His Agency Not a 'US tool'. Germany's top spy has rejected opposition charges that the country's foreign intelligence agency acted against national interests in cooperating with US counterparts.

Opposition lawmakers have called on spy chief Gerhard Schindler to resign following reports the agency he heads helped the US National Security Agency eavesdrop on European companies and officials. Schindler said Monday the agency, known by its German acronym BND, "isn't a compliant tool of the NSA."

German Chancellor Angela Merkel assured reporters in Berlin that her government would provide Parliament's oversight committee with "all the details" about the country's intelligence cooperation with the United States.

Merkel's government expressed outrage two years ago after reports emerged that the NSA had eavesdropped on senior German officials, but has recently faced uncomfortable questions about its own agency's activities. [Read more: AP/4May2015]
CIA-Backed Rebels Fight Alongside al-Qaeda Wing in Syria. Hardline Islamists fighting side-by-side with groups backed by the United States have made gains in northern Syria in recent weeks while showing rare unity, which some fear may be short-lived.

An Islamist alliance calling itself Army of Fatah, a reference to the conquests that spread Islam across the Middle East from the seventh century, has seized northwestern towns including the provincial capital Idlib from government forces.

The alliance, which includes al-Qaeda's wing in Syria, known as the Nusra Front, and another hardline militant group, the Ahrar al-Sham movement, is edging closer to the coastal province of Latakia, President Bashar al-Assad's stronghold.

Fighting alongside them, although excluded from a joint command center, are groups which reject the jihadists' anti-Western aims and say they receive covert support from the CIA. Two of these are called Division 13 and Fursan al-Haq. [Read more: Reuters/30April2015]

CIA Chief Says Overhaul Puts Spies and Analysts 'Cheek by Jowl'. The announced reorganization of the CIA, which launches on April 30, will embrace digital communications while placing spies and analysts "cheek by jowl," CIA Director John Brennan said Tuesday.

In the workforce initially there was "anxiety that some of the analysis might be corrupted," he told a mostly contractor audience with the nonprofit Intelligence and National Security Alliance. But a survey to which 4,000 employees responded "was very positive," and the new setup - 10 centers, six regional and four functional - promises to be "a force multiplier," he said.

"I've never seen a time in our country's history when we've faced such a dizzying array of national security threats," said Brennan, a Middle East specialist who joined the CIA in 1980. Crises in Syria, Libya, Iraq and the Ukraine, along with China's expansion in Asia and cyber threats, have produced "economic and social tensions that will continue to grow," he added, "and our ability to deal with them is more challenging than ever."

The most jarring change, Brennan said, is that "information moves at blinding speed and is instantaneously available throughout the globe, which has fundamentally changed our way of life." Despite the agency's "68 years of storied history, it needs to adapt to the 21st century to continue making a difference to national security," he said. [Read more: Clark/GovernmentExecutive/29April2015]
Vickers Stepping Down as Undersecretary for Intelligence. Mike Vickers is a strange Washington creature - a political appointee not dependent on politics.

Vickers has served in the Defense Department continuously since 2007 - first as the assistant secretary of defense for special operations/low-intensity conflict and interdependent capabilities, and now in his current job as the undersecretary of defense for intelligence.

Put another way, Vickers served, without interruption, under two presidents and two different parties.

But today he is stepping down. [Read more: Garamone/DOD/30April2015]

France to Adopt Sweeping Intelligence Bill. The French National assembly is on Tuesday (5 May) set to vote on an anti-terrorist law that would give sweeping powers to secret services to monitor suspected threats to public order and detect future terrorists.

The legislation should be definitively adopted after another vote in the Senate before summer.

It is largely supported by the governing Socialist party as well as by the right-wing opposition.

It has been dubbed a 'French Big Brother' by opponents who argue it infringes on public and personal liberties.

Under the new law, intelligence services - under the prime minister's authority - will be able to monitor any person suspected of being a threat to national security. [Read more: Maurice/EUObserver/5May2015]
Syrian Intelligence Tsar takes Assad Secrets to the Grave. Few in Lebanon or Syria will grieve the reported passing of Rustom Ghazaleh, a top Syrian intelligence official. But many will mourn the secrets they believe died with him.

Ghazaleh headed Damascus's political intelligence bureau - before being sacked last month. But he was notorious for his role as Syria's last military intelligence chief for Lebanon in an era when the Assad regime effectively ran its smaller neighbour.

In addition to deep knowledge of President Bashar al-Assad's inner circle, many in the region believe he also played a role in - or had information about - the 2005 assassination of Lebanese prime minister Rafiq Hariri, and that this may have been the reason for his death.

The shadowy operative's rumoured demise is symptomatic of the mystery surrounding Syria's inner circle. [Read more: Solomon/FinancialTimes/3May2015]

Intelligence Community CIO Retiring. Al Tarasiuk, the chief information officer of the intelligence community, is retiring today after more than 28 years in government.

Tarasiuk has been the intelligence community's CIO since 2011, doing much of the heavy lifting on the policy and culture change side to move the IC IT Environment (ICITE) program from shared services concept to reality.

"Al uniquely provided the balanced leadership needed to lead the community's CIOs through this important transformational effort," wrote James Clapper, the director of national intelligence, in a statement. "The results of Al and his team are truly ground-breaking and have drawn the IC closer together to work better, faster and smarter. This is exactly what Congress intended when it empowered the IC CIO with communitywide authority over enterprise architecture."

Tarasiuk came to the Office of the Director for National Intelligence in 2011 after spending the previous five years as the CIA CIO. [Read more: Miller/FederalNewsRadio/28April2015]
---
Section II - CONTEXT & PRECEDENCE
New Vietnam Spy Tale Sheds Light on How the US Lost the War. Vietnam unfurled a massive celebration on Thursday to mark the 40th anniversary of the end of its long war with the United States. Thousands of soldiers, sailors, police, firefighters and students marched through the streets of Ho Chi Minh City, formerly Saigon, brandishing flags and flowers. On the steps of Reunification Palace, once the grandiose home of South Vietnam's US-backed president, honors were bestowed on aging "heroes of the revolution."

One of the missing heroes was Pham Chuyen, a little-known but key player in the "American war," as the Vietnamese call it. The old Communist spy died peacefully in his bed last November at the age of 93. Pham's death, in his ramshackle home southeast of Hanoi, passed without fanfare outside Vietnam, unlike those of some of his more illustrious comrades who managed to infiltrate the highest levels of the South Vietnamese government.

Yet according to a four-part series published in an obscure Hanoi military journal in April, Pham was a key double agent in an operation that led to the capture or deaths of scores of CIA and US military-controlled spies for nearly a decade during the war. A translation of the series was provided to Newsweek by Merle Pribbenow, a 27-year CIA veteran who has spent his post-agency years translating Vietnamese Communist materials for the Woodrow Wilson Center for International Scholars in Washington, DC.

Reported here for the first time outside of Vietnam, the series draws partially on two books by American experts published decades ago. But in declassifying some of its wartime documents, Hanoi sheds new light on how its intelligence service was able to neutralize virtually every spying operation mounted against it by the CIA and, later, a top-secret US military outfit known by its acronym MACV-SOG, or Military Assistance Command Vietnam/Studies and Observations Group. "[From 1961 to 1970], our security forces used the spies that the CIA sent into North Vietnam to lure the CIA into sending equipment and many more commando teams into North Vietnam," said the report in An Ninh The Gioi (World Security). "We killed or captured all of these spies and commandos." [Read more: Stein/Newsweek/30April2015]
Remembering CIA's Heroes: Stephen Kasarda. Stephen Kasarda, Jr. was a communications officer who worked for the CIA in the early days of the Cold War. He was killed on May 1, 1960, while on temporary duty in Southeast Asia in support of an Agency air supply mission to Tibet. Steve received a star on the CIA Memorial Wall and his name was unveiled and added to the Book of Honor in 2007.

Steve Kasarda, nicknamed "Gip," was born in McKees Rocks, Pennsylvania, the only son of an Austrian immigrant who married a local girl and made a modest living as a riveter. He graduated from McKees Rocks High School in 1946 after a spectacular high school sports career playing football, basketball, and baseball. He also enjoyed tennis and played the clarinet in the school band.

Steve joined the Navy after high school in 1946 and served in the Submarine Service until his honorable discharge in May 1950. He was recalled to the Navy during the Korean War and served again, honorably, from January 1951 until his discharge in November 1952. Between his tours of duty with the Navy and following his discharge, Steve worked for the American Bridge Company in various capacities, including as a reamer and fitter's helper.

Steve's military service gave him the right skills and background to succeed in intelligence work. He applied to the CIA in 1954 and entered on duty in January 1955 as a communications officer. [Read more: CIA.gov/1May2015]
"William Friedman: A Life in Cryptology" Exhibit Opens at the National Cryptologic Museum. The National Cryptologic Museum, Ft. Meade, Maryland, debuted its newest exhibit, "William Friedman: A Life in Cryptology" at a ribbon-cutting ceremony on Tuesday, April 28. Ms. Corin Stone, NSA Executive Director, hosted the event attended by over 60 guests. She remarked about William Friedman's significance as one of the founders of American cryptology, and highlighted some of his remarkable accomplishments in cryptologic history that have kept our nation and the world a safer place.

Among the guests at the event were past and present NSA leaders, National Cryptologic Museum Foundation Board of Directors, historians, and agency employees involved in the review and declassification of 7,600 official papers that are now available to the public in portions at the National Cryptologic Museum, and in their entirety online. Additionally, Mr. Friedman's great niece and great-great niece attended and participated in this momentous occasion.

To learn more about William Friedman and the impact he has had on the work and achievements at NSA bring your family to the National Cryptologic Museum to explore the cryptologic world. [Read more: NSA.gov/1May2015]

The Death of Probably the Last Turkish Cold War Spy. Mecca, the Hajj of 1954, September... Two pilgrims took a ride on the bus carrying 21 Soviet Muslims to the Kaaba.

In the bus, the two men, carrying US passports, start intimidating the others, shouting: "You are not true Muslims, you serve Moscow atheists." They later pasted anti-Soviet posters on walls of Mecca and threw tomatoes at the mostly Turkic Soviet Muslims. Ian Johnson, who gives more details in his wonderful book A Mosque in Munich, speculates that probably on US advice, King Saud of Saudi Arabia turned down a request from the Soviet ambassador to forward his complaints.

An edition of Time magazine, dated Sept. 27, 1954, reported the story as a spontaneous outburst of two Muslims of Russian-origin émigrés against the Soviet regime. But it was not like that at all. In fact, it was probably the first open act against the Soviets via Muslim communities conducted by the Central Intelligence Agency (CIA), sponsored by a Germany-based cover organization.

Both CIA propagandists in Mecca were also of Turkic origin. One of them was the 42-year-old Hamid Rashid. The other was 37-year-old Ruzi Nazar, or Nasar as it is sometimes spelled in the West.

When I read an obituary notice in the classified pages of daily Hürriyet on May 1 about the passing of Nazar the previous day, I immediately thought of this incredible anecdote, which sheds light on what the world is facing today. [Read more: Yetkin/Hurriyet/2May2015]

The CIA Built a Special Helicopter to Sneak Into North Vietnam. On a dark night in 1972, a special helicopter operated by the Central Intelligence Agency slipped into North Vietnam. The crew's mission was to tap phones lines to key government buildings.

But they had to slip past the country's vast array of anti-aircraft weapons and elaborate security measures. They had planned the operation for years - and developed a unique and super-quiet helicopter to do it.

Choppers are amazingly versatile, capable of getting troops and supplies into some of the hardest to reach places. But they're also loud and enemy forces can hear them coming from miles away.

What the CIA built instead was "a 'quiet' helicopter which would be able to undertake dead-dark operations at low altitudes," according to a heavily-redacted article from Studies in Intelligence, the CIA's in-house journal, declassified in 2014. [Read more: Trevithick/WarIsBoring/1May2015]
Remembering the U-2 Spy Plane Incident. On May 1, 1960, American U-2 pilot Francis Gary Powers took off on a spy flight deep into Soviet airspace. Powers was tasked with secretly photographing Russian military sites, but his mission went horribly awry after he was shot down and taken prisoner. The incident proved to be a major propaganda coup for Soviet leader Nikita Khrushchev, who used Powers and his captured aircraft to shed light on American Cold War espionage and publicly embarrass President Dwight D. Eisenhower. The ensuing controversy torpedoed a peace conference a few weeks later, placing additional strain on the already fraught relationship between the world's two biggest superpowers.

Since its first flight in 1956, the U-2 had become the United States' most effective tool for peering behind the Iron Curtain. The top-secret spy plane was capable of skating along the edge of the atmosphere at altitudes in excess of 70,000 feet - higher than any aircraft then in existence. From this lofty vantage point, it could slip into Soviet airspace and use sophisticated cameras to take photos of military installations on the ground. President Dwight D. Eisenhower and the CIA had already used the U-2 to conduct "overflights" of the Soviet Union on 23 different occasions. Russian leader Nikita Khrushchev issued diplomatic complaints about these missions, but he could do little to stop them. The American pilots simply flew too high to be shot down by ground missiles or fighter planes. As far as the Soviets were concerned, the U-2 was a phantom.

This was no doubt a soothing thought for Francis Gary Powers as he strapped into a U-2 and took off from a secret base in Pakistan on the morning of May 1, 1960. The son of a Virginia coal miner, Powers had been plucked from the US Air Force in 1956 and enlisted by the CIA as a spy plane pilot. With some 600 hours of flight time under his belt, he was now the most experienced flier in the program. Powers was used to the extreme conditions of the marathon U-2 flights - the thin air; the isolation; the painfully snug flight-suits - and he also knew the risks. In his pocket, he carried a silver dollar that concealed a needle dipped in poison. If captured and subjected to torture, he had the option of taking his own life. [Andrews/History/1May2015]

Inside the Final Days of Vietnam: From Saigon to the White House, What I Saw When America Lost the War. I had a front row seat for the end of the Vietnam War - a war that I'd spent more than two years of my life covering on the ground in combat.

My Vietnam story began in early 1971, when United Press International assigned me to its Saigon bureau to replace photographer Kent Potter, who was supposed to be rotating out. He never got the chance. On February 10, 1971, Potter and three other photographers perished when their chopper was shot down over Laos during the Lam Son 719 operation. Larry Burrows of Life, Henri Huet of the AP, and Keisaburo Shimamoto of Newsweek were among those who died. I didn't know any of those great photographers, but Burrows was a personal hero, and his photos inspired my desire to cover the war. A few weeks later, I was on a plane bound for Saigon.

I spent more than two years photographing combat in Indochina, and in 1972, I was awarded the Pulitzer Prize for my work in Vietnam, Cambodia and India, where I photographed refugees escaping across the border from East Pakistan.

Vietnam became part of my DNA; everything that has happened to me since has been informed by that experience. I was 24, and my first year as a combat photographer was so intense, and there were so many close calls, I really never figured to see 25. When I celebrated that birthday in Saigon, I felt that every one after was a bonus. So far that windfall has added up to an extra 43 years! I have tried to use them well. [Read more: Kennerly/Politico/May2015]
'We Played God': Saigon's Chaotic Fall Still Haunts CIA Strategist. On the morning of April 29, 1975, Bing Crosby's "White Christmas" blared on the radio. The holiday classic was secret code for the start of the evacuation, dubbed "Operation Frequent Wind," the largest airlift of its kind.

Those final moments before the fall of Saigon are seared into the memory of Frank Snepp, the CIA's former chief strategist in Vietnam and one of the last Americans to get out. Snepp says Marine guards beat back the Vietnamese on the rooftop, so he could get a seat on the helicopter.

"It arched up and I could see on the edge of the city 140,000 North Vietnamese troops moving in with the lights on," said Snepp. "We move out toward the coastline and we suddenly began taking ground fire - and the helicopter pilot wrenched the controls and we gained altitude and got out."

More than 60 military and Air America choppers took part in the operation. Pilots flew more than 600 flights, airlifting 7,000 people out on that final day, including 900 from the US Embassy alone.

On the last day, Snepp said, the Embassy was shaking, as the incinerators on the roof rumbled on full blast turning tons of classified material to ash. In the last stretch, he and others blew up NSA communications equipment with hand grenades. [Read more: Reed&Okwu/Aljazeera/30April2015]
---
Bolton: NSA Activities Key to Terrorism Fight. Congress is poised to decide whether to re-authorize programs run by the National Security Agency that assess patterns of domestic and international telephone calls and emails to uncover linkages with known terrorists. These NSA activities, initiated after al-Qaeda's deadly 9/11 attacks, have played a vital role in protecting America and our citizens around the world from the still-metastasizing terrorist threat.

The NSA programs do not involve listening to or reading conversations, but rather seek to detect communications networks. If patterns are found, and more detailed investigation seems warranted, then NSA or other federal authorities, consistent with the Fourth Amendment's prohibition against unreasonable searches and seizures, must obtain judicial approval for more specific investigations. Indeed, even the collection of the so-called metadata is surrounded by procedural protections to prevent spying on US citizens.

Nonetheless, critics from the right and left have attacked the NSA for infringing on the legitimate expectations of privacy Americans enjoy under our Constitution. Unfortunately, many of these critics have absolutely no idea what they are talking about; they are engaging in classic McCarthyite tactics, hoping to score political points with a public justifiably worried about the abuses of power characteristic of the Obama administration. Other critics, following Vietnam-era antipathies to America's intelligence community, have never reconciled themselves to the need for robust clandestine capabilities. Still others yearn for simpler times, embodying Secretary of State Henry Stimson's famous comment that "gentlemen don't read each others' mail."

The ill-informed nature of the debate has facilitated scare-mongering, with one wild accusation about NSA's activities after another being launched before the mundane reality catches up. And there is an important asymmetry at work here as well. The critics can say whatever their imaginations conjure up, but NSA and its defenders are significantly limited in how they can respond. By definition, the programs' success rests on the secrecy fundamental to all intelligence activities. Frequently, therefore, explaining what is not happening could well reveal information about NSA's methods and capabilities that terrorists and others, in turn, could use to stymie future detection efforts. [Read more: Bolton/BostonHerald/28April2015]

Another Voice: It's Open Season on Memory of 'Wild Bill' Donovan. A disturbing phenomenon has arisen in recent years: besmirching Gen. William "Wild Bill" Donovan, the founder of World War II's Office of Strategic Services (OSS), the predecessor to the Central Intelligence Agency and the US Special Operations Command (USSOCOM), and arguably one of America's greatest patriots.

Donovan, a native of Buffalo, is the only person to receive our nation's four highest decorations, including the Medal of Honor. He was a visionary leader whose combination of intellectual and physical prowess defined the ideal OSS candidate: "A Harvard Ph.D. who can handle himself in a bar fight." His lifelong service to the United States began in World War I and lasted until the Cold War. In creating the OSS, he formed a close alliance with President Franklin Roosevelt despite strong political differences between the two men.

He recruited America's most brilliant minds to serve in the OSS, including Cora Du Bois (the first woman to receive tenure in the Harvard departments of Anthropology and Social Relations), Ralph Bunche (the first person of color to receive the Nobel Peace Prize) and Hollywood director John Ford. Donovan went behind enemy lines and participated in several major invasions during World War II. It's no wonder that when he died in 1959, President Dwight Eisenhower called him the "last hero."

From the pages of the left-wing New Yorker, which published a critical (and error-filled) profile of him several years ago, to the right-wing Bill O'Reilly's Killing Patton, which rehashes an absurd conspiracy theory that Patton was killed on Donovan's order, it is open season on Wild Bill. Even fictional characters are getting into the act. David Ignatius, a Washington Post columnist, has Donovan's statue removed from CIA headquarters in his most recent novel. [Read more: Pinck/BuffaloNews/3May2015]
---
Section IV - Books Upcoming Events
---
CIA Vets Smell B.S. in 'Super-Spy' Memoir. Jamie Smith is a legend in his own book, the controversial new memoir Gray Work: Confessions of an American Paramilitary Spy. By Smith's account he was a paramilitary prodigy who joined the CIA at 19 while still in college. Then he built on that auspicious start to become a top security contractor paid to train the US military and hired by foreign states to assassinate terrorists.

An incredible story, both hard to believe and, given the nature of espionage work, even harder to verify. In fact, CIA veterans who were there don't believe any of it and are saying so publicly. That presents a problem for both the author and his publisher, HarperCollins, who are trying to sell a book freshly stocked on the non-fiction shelves while some veterans of the intelligence community denounce it as a fabrication.

"You have to treat the book as a work of fiction," says James Hughes, who retired from the CIA in 2005 after a long career in the Agency and now sits on the board of the AFIO. Five CIA veterans familiar with Smith's story spoke with The Daily Beast and all supported Hughes's assessment of Smith's veracity.

Three days after Gray Work's publication, the top comment on its Amazon page was from retired CIA officer William D. Murray, who spent 36 years in the agency. Some excerpts from Murray's review: "This author is lying." And, "shame on anyone who publishes this trash." [Read more: Zadrozny&Siegel/TheDailyBeast/1May2015; also recommend is the Oct 2014 Outside magazine account "The Spy Who Scammed Us" here.]
Ex-CIA Official Rebuts Republican Claims on Benghazi Attack in The Great War of Our Time. The former deputy director of the CIA asserts in a forthcoming book that Republicans, in their eagerness to politicize the killing of the American ambassador to Libya, repeatedly distorted the agency's analysis of events. But he also argues that the CIA should get out of the business of providing "talking points" for administration officials in national security events that quickly become partisan, as happened after the Benghazi attack in 2012.

The official, Michael J. Morell, dismisses the allegation that the United States military and CIA officers "were ordered to stand down and not come to the rescue of their comrades," and he says there is "no evidence" to support the charge that "there was a conspiracy between CIA and the White House to spin the Benghazi story in a way that would protect the political interests of the president and Secretary Clinton," referring to the secretary of state at the time, Hillary Rodham Clinton.

But he also concludes that the White House itself embellished some of the talking points provided by the Central Intelligence Agency and had blocked him from sending an internal study of agency conclusions to Congress.

"I finally did so without asking," just before leaving government, he writes, and after the White House released internal emails to a committee investigating the State Department's handling of the issue. [Read more: Sanger/NYTimes/3May2015]
---
AFIO EDUCATIONAL EVENTS IN COMING TWO MONTHS....
Friday, 08 May 2015 - Tysons Corner, VA - AFIO's Spring 2015 luncheon features the NSA's former Deputy Director, Chris Inglis, and Journalist Bryan Denson on Father and Son Traitors who stole secrets for Russia
Chris Inglis, former National Security Agency Deputy Director will discuss "Hackers, Financial Safety, Bulk Data Collection, ISIS Recruitments, Snowden and more." Investigative reporter and Pulitzer Prize finalist Bryan Denson speaks on his research on "The Spy's Son: The True Story of the Highest-Ranking CIA Officer Ever Convicted of Espionage and the Son He Trained to Spy for Russia" the riveting story of the Nicholsons―father and son co-conspirators who deceived their country by selling national secrets to Russia.
Timing: Check-in for badge pickup at 10:30 a.m.; Bryan Denson begins presentation at 11 a.m.; Lunch served at noon; Chris Inglis begins presentation at 1:05 pm. Event closes at 2 p.m.
Morning presentation by Bryan Denson is on the record; Chris Inglis' remarks are Off The Record.
The latest intelligence books, and many others, on display and for sale throughout event.

EVENT LOCATION: The Crowne Plaza, 1960 Chain Bridge Rd, Tysons Corner, VA Driving directions here or use this link: http://tinyurl.com/boey9vf
Registrations accepted HERE while space remains.
Saturday, 09 May 2015, 11:30am-2:00pm - Melbourne, FL - Pearl Harbor Scholar Thomas Kimmel addresses AFIO Florida Satellite Chapter on "The Story Within the Pearl Harbor Story."
Thomas Kimmel is a graduate of the US Naval Academy, former Special Agent of the FBI and grandson of Admiral Husband E. Kimmel, Commander of the Pacific Fleet on 7 December 1941. Admiral Kimmel was, says Kimmel, shamelessly scapegoated, reduced in rank, and disgraced after the Japanese attack. Kimmel comes from a family of distinguished scholars and government servants dedicated to protecting America, so Tom found it particularly troubling that his grandfather was accused from the well of the House of Resentatives for having failed to prevent both WWII and the Cold War. Tom has devoted years of his life to the study of the topic, and uses these speaking opportunities to respond to the allegations. Tom Kimmel served on three warships during the Vietnam War and attended John Marshall Law School before beginning his FBI career in 1973. He served the FBI and the nation with distinction for 25 years, investigating organized crime in Cleveland, serving on the House Appropriations Committee Surveys and Investigations Staff at CIA Headquarters, and ending his FBI career as Assistant Special Agent in Charge of the Philadelphia Division, heading the Foreign Counterintelligence and Terrorism Programs during the first attack on the World Trade Center in 1993.
Since retiring, Tom has served, as well as in other capacities, as a consultant to the Bureau on major spy scandals at both the FBI and the CIA. Location: Indian River Colony Club, At Ease Club, 1936 Freedom Dr, Melbourne, FL 32940.
For reservations and information, contact FSC Chapter President at afiofsc@afio.com.
16 May 2015, 2pm - Kennebunk, ME - AFIO Maine hosts Dr. James Holmes speaking on "China's Caribbean."
Dr. James R. Holmes will explain how China will establish its area of influence in the South China Sea comparable to the American Monroe Doctrine. Dr. Holmes is professor of strategy and policy at the U.S. Naval War College and senior fellow at the University of Georgia School of Public and International Affairs. A former U.S. surface warfare officer and combat veteran of the first Gulf War, he served as a gunnery and engineering officer in the battleship Wisconsin and damage control instructor in the Surface Warfare Officers School Command, and military professor of strategy at the Naval War College.

Dr. Holmes asserts that China will use law enforcement assets and not military to make itself sovereign over the South China Sea. Using police forces to enforce Beijing's will makes it unpalatable for rivals to deploy military force. China will keep military forces in reserve in case Southeastern States, possibly with allies like the United States, push back effectively to use law-enforcement assets to police regional waters and skies.

The new islands China is manufacturing in the South China Sea will enable coast guard and military vessels and aircraft to extend their reach from the mainland. If Beijing can complete the project prior to an agreement between Asian states and the U.S. on how to respond, it will present the world with a fait acompli. He will also speak about Taiwan and the presence of submarines there.

Professor Holmes is a Phi Beta Kappa graduate of Vanderbilt University and completed graduate work at Salve Regina University, Providence College and the Fletcher School of Law and Diplomacy at Tufts University.

Dr. Holmes most recent books, coauthored with Toshi Yoshihara, are Strategy in the Second Nuclear Age and Red Star over the Pacific. The latter was named Best Book of 2010 by the Atlantic Monthly. Translations have appeared through the Chinese Academy of Social Sciences, Beijing and through houses in Japan, South Korea, and Germany.

The meeting, open to the public, is held in the Brick Store Museum program Center, 4 Dane St, Kennebunk. For information call 207-967-4298
Thursday 21 May 2015, 11:30am - Monument, CO - The AFIO Rocky Mountain Chapter hosts David Jones, DDS, on "The Missionary Position in Guatemala: Service, Security, Intelligence, and Logistics."
The Rocky Mountain Chapter presents David Jones, DDS: "The Missionary Position in Guatemala: Service, security, intelligence, and logistics"
Faith in Practice provides more medical and dental services than any other group in Guatemala, including the government. Currently FIP has one five operating room hospital in Antigua, and is just finishing a five operating room hospital on the coastal plain city of Retaluheu. Four dental clinics also function under the FIP organization, as well ten mobile clinic teams, providing public health services around the country.
FIP consists of almost 2,000 US volunteers each year in 35 teams of 50 people, working in one week shifts to provide continuous care. The FIP mission goal is to provide quality medical and dental care to the impoverished people in Guatemala, at the same time providing a rewarding and safe experience for it's volunteers. FIP started as a small but committed group in 1992 consisting of about 30 people doing the best they could for their patients, in a dirty run down hospital in Antigua.
The evolution to the sophisticated operation of today has been nothing short of a miracle. Guatemala is the poorest country in the region, but only third in per capita murders. 95% of all homicides are unsolved. Historically Guatemala has been politically unstable for the past sixty years , and some might argue longer than that. FIP has spanned the end of the Rios Montt regime to that of the present regime of Oscar Perez Molina. Our retired CEO , Joe Wiatt of Houston Texas, once stated that 99.9% of the Guatemalans are the nicest people you will ever meet, but this still leaves 10,000 bad guys creating havoc. Today Guatemala is a corrupt and violent country, as it was during the civil war years that ended in 1996. There has been an evolution from the war years to the present where the drug business heavily impacts all aspects of Guatemalan life.
Intelligence gathering for FIP has evolved, and is of paramount importance in continuing the mission in Guatemala. Operating a country wide organization involves extensive planning. Dr. Jones will provide a narrative about the evolution of this complex and successful group of dedicated individuals, starting with their first do-gooder attempts, and growing into the dynamic, efficient organization it has become today.
Event takes place at Monument Hill Country Club, 18945 Pebble Beach Way, Monument, CO 80132. To attend contact RockyMountainChapter@afio.com
28 May 2015, 11:30am - San Francisco, CA - The AFIO Andre LeGallo Chapter hosts Capt. Lee Rosenberg, USN, ret. and Managing Director of Navigating Preparedness Associates.
Topic will be "Insider Threat: It's Not Just Cybersecurity." Timing of program: 11:30AM no host cocktails; meeting starts at noon.
Location: United Irish Cultural Center, 2700 45th Ave, SF (between Sloat/Wawona).
E-mail RSVP to Mariko Kawaguchi at afiosf@aol.com and you will be sent an Eventbrite link to register. Alternately, mail a check made out to "AFIO" to: Mariko Kawaguchi, PO Box 117578, Burlingame, CA 94011. Members and students: $25; non-members $35. $35 at the door. RSVP is required.
Thursday, May 28, 2015, 5:30 - 8:30pm - Atlanta, GA - The AFIO Atlanta Chapter-in-Formation and Harvard Club of Georgia host reception for Prof Kristie Macrakis on Prisoners, Lovers, and Spies. There is no charge.
Professor Kristie Macrakis, an AFIO member and Harvard alum who teaches history at Georgia Tech, specializes in the history of espionage. She'll discuss her 2014 book Prisoners, Lovers, and Spies: The Story of Invisible Ink from Herodotus to al-Qaeda. In it, she presents a fascinating cat-and-mouse game between spies who conceal their reports in plain sight and counterintelligence agents trying to intercept and detect them―and all the clever methods employed. As a friend of AFIO, this event is free for you and your guests.
5:30 - 6:30 p.m.: Cocktail Reception
6:30 - 7:30 p.m.: Presentation by Prof. Kristie Macrakis, followed by Q&A
7:30 - 8:30 p.m.: Cocktail Reception
Location: Womble Carlyle, Skyline Room (25th Floor), Atlantic Station, BB&T Building, 271 17th St NW Ste 2500, Atlanta, GA 30363-1017
RSVP or questions to Brian Hooper, bhooper@wcsr.com or 404.879.2440. If you can't attend but are interested in participating in the new chapter, please let him know.
---
Wednesday, 13 May 2015, noon - Washington, DC - David Major provides Global Terrorism, Espionage and Cybersecurity Monthly Update Briefing at Spy Museum
Be the first to learn the latest intelligence news! Join David Major, retired FBI agent and former Director of Counterintelligence, Intelligence and Security Programs, for a briefing on the hottest intelligence and security issues, breaches, and penetrations. Presented in partnership with The Centre for Counterintelligence and Security Studies (CI Centre), these updates will cover worldwide events such as breaking espionage cases and arrest reports, cyber espionage incidents, and terrorist activity.
Find out Snowden's current status and what could happen next with this case. Major uses his expertise to analyze trends and highlight emerging issues of interest to both intelligence and national security professionals and the public. Cases are drawn from the CI Centre's SPYPEDIA®, the most comprehensive source of espionage information in the world, containing events and information that may not be reported by mainstream media outlets. Major will also highlight and review the latest books and reports to keep you current on what is hitting think tank desks.
Tickets: FREE! No reservation required. Visit www.spymuseum.org
Friday, 15 May 2015, 1:30pm - Fort Meade, MD - NSA's Center for Cryptologic History Lecture features Joel Brenner on "Forty Years after Church-Pike: What's Different Now?"
Church-Pike (40 Years Ago) and the Snowden Leaks: What's Different Now?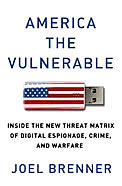 The Center for Cryptologic History is pleased to announce the upcoming 2015 Henry F. Schorreck Memorial Lecture at the National Cryptologic Museum. This year's speaker is former NSA Inspector General and Senior Counsel Joel F. Brenner. His presentation is titled: "Forty Years after Church-Pike: What's Different Now?"
The Church-Pike Hearings, in 1975, were a watershed event in the history of U.S. intelligence. NSA, although not the main target of the hearings, was nonetheless changed forever as a result of the congressional investigations, which demonstrated how the cryptologic community was violating the Fourth Amendment rights of American citizens. As a result of the hearings a Senate Select Committee on Intelligence (SSCI) and a House Permanent Select Committee on Intelligence (HPSCI) were created. The hearings also led to the passage of the Foreign Intelligence Surveillance Act (FISA) in 1978.
Is history now repeating itself? Are the Fourth Amendment violations the Church-Pike Hearings investigated similar to what the recent media leaks revealed? Or are there differences between what happened then and today?
Mr. Brenner, from his unique perspective as NSA's former IG (2002-2006) and DNI's head of counterintelligence (2006-2009), will discuss the impact of Church-Pike and what has changed during the past four decades.
Mr. Brenner has many years of experience inside and outside government involving national and homeland security. He has written about intelligence oversight and presidential authorities and is often quoted in the national media on data security, privacy, and intelligence issues. He authored an influential book titled America the Vulnerable: Inside the New Threat Matrix of Digital Espionage, Crime, and Warfare [Penguin, 2011], which the Christian Science Monitor called "a compelling, readable narrative . . . [America the Vulnerable] should be required reading on Capitol Hill and in the West Wing."
To register for the presentation at the National Cryptologic Museum, please send an E-MAIL to history@nsa.gov.
19 May 2015, 11:30am - 2 pm - McLean, VA - Greg Bristol speaks on "Human Trafficking" at the Defense Intelligence Forum
Greg Bristol is the President of Bristol Public Safety Consultants and now specializing in Human Trafficking investigations and training Law Enforcement Personnel in anti-human trafficking investigations. In 1978, he became a Trooper with the Michigan State Police, was a Distinguished Expert Marksman, and was the recipient of the State Police Meritorious Service Medal for diligence and perseverance under uncommon circumstances in a murder investigation. In 1987, he became an FBI Special Agent working in Foreign Counterintelligence, Public Corruption, Securities Fraud (Enron Task Force), and Civil Rights (Hate Crimes and Human Trafficking). In 2010, He became a Special Agent with the Special Inspector General for Afghanistan Reconstruction (SIGAR) and he investigated fraud, waste and abuse in US contracts in Kandahar, Afghanistan. He returned to the US after serving 26 months in Afghanistan.
Mr. Bristol has a B.A. degree in Criminal Justice from Michigan State University.
This forum will follow a modified Chatham House rule. You may use the information, but with the exception of speaker's name and subject, you may make no attribution. Everything will be off the record.
Event location: Pulcinella Restaurant, 6852 Old Dominion Dr, McLean, VA.
Fee: Pay $29 at the door with a check payable to DIAA, Inc Registration starts at 11:30AM, lunch at 12:00PM
Deadline: make reservations by 18 May 2015 by email to diforum@diaalumni.org. Include names, telephone numbers, and email addresses. For each attendee, choose among chicken cacciatore, tilapia puttanesca, Lasagna, sausage with peppers, or fettuccini with portabella for your luncheon selection. Please send your luncheon selection with your reservation to reduce the wait time for your food!!!
Checks are preferred, but will accept cash; however, credit card payments are discouraged.
Parking: Pulcinella has a large parking lot. You can park also in the Staybridge Hotel lot, diagonally across the street in the southwest corner of Old Dominion Dr and Beverly Rd is parking is full.
Wednesday, 20 May 2015, 10 am - 1 pm - Laurel, MD - Dr. Andrew Hodges, Oxford, discusses Alan Turing: The Enigma, and has insider comments on The Imitation Game at this superb NCMF luncheon
Dr. Andrew Hodges, Sr. Research Fellow, Mathematical Institute, University of Oxford, author of Alan Turing: The Enigma [source for the movie The Imitation Game] Hear this luminary on his rare US visit... to lecture and sign his book for the National Cryptologic Museum Foundation Members and Guests.
Dr. Hodges was elected a fellow at Wadham College in 2007 and appointed Dean in 2011. In 2012, he became a Senior Research Fellow in the Mathematics Institute at Oxford. Dr. Hodges has worked extensively on Twistor geometry and its application to fundamental physics. In the cryptologic community, he is perhaps better known for his work as the biographer of Alan Turing. His book, "Alan Turing: The Enigma," has been called one of the 50 essential books of all time in the British press and is the inspiration for the highly acclaimed film, "The Imitation Game."
Location: Patuxent Greens Golf Club, 14415 Greenview Dr, Laurel, MD 20708. $55 for guests; $25 for members. Includes lunch. The ballroom at the club is being used and provides plenty of space to meet the swelling interest in this program. Do not miss this by failing to register NOW. Registration remains open until 15 May 2015.
More information and Registration here.
Thursday, 21 May 2015, 6:30pm - Washington DC - Undercover Jihadi: Mubin Shaikh - al Qaeda Inspired, Homegrown Terrorism in the West at the International Spy Museum
Hear directly from one of the few people in the world to have actually been undercover in a homegrown terror cell. After coming out of extremism himself, Mubin Shaikh decided to use his connections as a former militant jihadist to fight international and domestic terrorism by working undercover for the Canadian Security Intelligence Service, the Royal Canadian Mounted Police, and the Canadian Integrated National Security Enforcement Team to infiltrate radical groups and conduct surveillance. He ultimately infiltrated the "Toronto 18," where he gathered inside information that was essential in thwarting the group's 2006 plans for catastrophic terror attacks including placing three truck bombs in Toronto that were the size of Oklahoma City's bomb, storming the Parliament, and beheading the Canadian Prime Minister. Dr. Anne Speckhard, author of Talking to Terrorists and co-author of Mubin's memoir, Undercover Jihadi: Inside the Toronto 18, is a research psychologist who has interviewed more than 400 terrorists. This evening, she will put Mubin's story in perspective as it relates to radicalization and terrorism, while Mubin will share his personal journey from extremism to undercover operative.
Tickets: $15. Visit www.spymuseum.org
Saturday, 23 May 2015, 1:00pm-4:00pm - Washington DC - Meet a Spy: Tony & Jonna Mendez at the International Spy Museum
Tony and Jonna Mendez were the CIA's leading disguise specialists, husband and wife. They spent decades creating false identities for America's undercover agents. And on November 4, 1979, when the CIA needed a cover story to extract the six hostages from the Canadian ambassador's residence, they turned to top exfiltration expert Tony Mendez who devised a scheme that revolved around a Hollywood crew scouting locations for a fictitious movie: Argo. His rescue of American diplomats from Tehran during the Iranian Hostage Crisis was depicted in the now famous film, ARGO.
Tickets: Free! No reservation required. Visit www.spymuseum.org
Wednesday, 27 May 2015, 1-4pm - Washington, DC - Genevieve Lester - When Should State Secret Stay Secret? at the International Spy Museum
Genevieve Lester is a non-resident adjunct fellow in the Strategic Technologies Program at CSIS. Recently, she was visiting assistant professor in the Security Studies Program, coordinator of Intelligence Studies, and senior fellow at the Center for Security Studies at Georgetown University and is now at the University of California Center in Washington, D.C.
Her work concerns security and accountability, with a particular focus on intelligence oversight. She holds a Ph.D. and M.A. in political science from the University of California at Berkeley, an M.A. in international economics and international relations from the Johns Hopkins University School of Advanced International Studies, and a B.A. in history from Carleton College. She has been a fellow at the International Institute for Strategic Studies in London and a Fulbright scholar in Berlin.
ABOUT THE BOOK
When Should State Secrets Stay Secret? examines modern trends in intelligence oversight development by focusing on how American oversight mechanisms combine to bolster an internal security system and thus increase the secrecy of the intelligence enterprise.
Tickets: FREE! No reservation required. Visit www.spymuseum.org
Thursday, 4 June 2015, 1-4pm - Washington, DC - Meet A Spy: Sandy Grimes at the International Spy Museum
Come to the Spy Museum Store and "Meet A Spy" – uncover the world of espionage and intelligence from people who practiced professionally.
Sandy Grimes is a longtime veteran of the CIA's clandestine service who―along with her colleague Jeanne Vertefeuille―helped capture Aldrich Ames, the infamous CIA officer turned traitor. Meet Sandy on Thursdays, June 4.
Tickets: FREE! No reservation required. Visit www.spymuseum.org
Friday, 05 June 2015, 6:30-9:30pm - Washington DC - Surveillance 101 with Eric O'Neill: Spy School Workshop
Briefing What if you were assigned to watch the most damaging spy in US history? As a young operative in the FBI, Eric O'Neill was put into position as Robert Hanssen's assistant with the secret task of spying on his boss, who was under suspicion of working for Russia. O'Neill's background with the FBI was in surveillance, so he was up to the challenge. But how would you measure up? Now's your chance to find out. O'Neill is prepared to share his hard-earned expertise with you. This intense small group introduction to surveillance will include learning the basics and conducting surveillance in the streets of DC. Will you be able to track the "Rabbit" without being "made?" You'll learn how to snap clandestine shots and keep your target in view so you won't miss operational acts or secret meetings. O'Neill will lead the exercise and help you learn how to blend into the shadows for the best spy results! To Register: Contact Laura Hicken lhicken@spymuseum.org or 202.654.0932 Tickets: $94. Visit www.spymuseum.org
Wednesday, 10 June 2015, 7-9pm - Washington DC - Introduction to Intelligence Analysis 101: Spy School Workshop at the International Spy Museum
How good are you in a crisis? To survive in the world of an intelligence analyst, you must be able to quickly gather the facts, determine what's relevant, find patterns and make critical connections, and you must not forget to check your ego and biases at the door. That's what you'll need to do in this dynamic workshop led by a senior instructor with the Forum Foundation for Analytic Excellence. As you grapple with a real intelligence case about a human rights lawyer who's had a mysterious attempt made on her life, you'll go through the same process as an intelligence analyst, evaluating incoming reports and questioning your own preconceptions and assumptions under a looming deadline. Learn how analysts employ Structured Analytic Techniques to avoid cognitive pitfalls and spur creative thinking. And ultimately find out whether your analysis would have helped to defuse a crisis or fuel a foreign policy disaster.
Tickets: $40. Visit www.spymuseum.org
10-14 June 2015 - Washington, DC - Spies, Lies and Intelligence: The Shadowy World of International Espionage - A Road Scholar Program
Program #16126RJ $1,099. 5 Days, 4 Nights.
Every person sitting on a bench could be waiting for the next drop-off. Behind every monument, a mole may harbor national secrets. On this fascinating adventure at the front line of the world's spy coterie in Washington, D.C., delve into the treachery of Aldrich Ames and Robert Hanssen ― rogues who triggered devastating consequences to America. Learn the art of espionage, discuss the role of intelligence in an open society, and hear how the US catches spies in the heart of the world capital of intrigue.
Highlights
• Retired intelligence experts take you into their seamy world, uncovering Washington, D.C.'s lesser-known spy history and discussing famous spy cases ― from the cracked to the unsolved.
• Explore the International Spy Museum, and learn from the NSA's Cryptologic Museum how codes are broken ― and try out a WW II German Enigma machine.
• Hear from a polygraph specialist, examine the role of defection in counterintelligence, and examine 21st century intelligence threats.
Activity Notes
Minimal walking, standing in museums for up to two hours. 4 nights of accommodations, 10 meals: 4 breakfasts, 3 lunches, 3 dinners
7 Expert-led lectures, 3 Field trips

Coordinated by Road Scholar. To register call 800-454-5768 or visit http://www.roadscholar.org/n/program/summary.aspx?id=1%2D44F1HN
Thursday, 11 June 2015, 1-4pm - Washington, DC - Meet An F-4 Pilot: Mark Hewitt at the International Spy Museum
Uncover the world of espionage and intelligence from people who practiced professionally! The International Spy Museum Store presents this opportunity for you to meet an F-4 pilot.
Mark A. Hewitt has always had a fascination with spyplanes and the intelligence community's development and use of aircraft. He flew F-4s in the Marine Corps and served as Director of Maintenance with the Border Patrol and the Air Force, as was an Associate Professor for Embry-Riddle Aeronautical University before leading aviation activities and aircraft operations for international corporations in the Washington D.C. area. He is the author of "Special Access" and "Shoot Down". His novels have been approved by the CIA Publication Review Board.
ABOUT THE BOOK
Shortly after takeoff, a jumbo jet explodes over the waters of Long Island. Witnesses claim the aircraft was shot down by a surface-to-air missile; the government insists a mechanical malfunction brought down the airplane. An old CIA file is uncovered which details the President was warned-to preclude commercial airliners from being shot out of the sky either pay a ransom or suffer the consequences.
Just as the Agency identifies the shadowy man responsible for the shoot down of the airliner, the Libyan dictator Gaddafi is overthrown, sparking a race between the CIA and terrorist networks to win the ultimate terrorist prize-hundreds of man-portable, shoulder-launched, anti-aircraft missiles. Duncan Hunter and his top secret airplane once again team up with an expert crew to find the anti-aircraft missiles ahead of the al-Qaeda and Muslim Brotherhood, and kill the man who shoots down airliners for profit.
Tickets: FREE! No reservation required. Visit www.spymuseum.org
16 June 2015 - Arlington, VA - Introduction to US Intelligence
Dr. Mark Lowenthal, internationally recognized expert on intelligence and author of Intelligence: From Secrets to Policy, provides students with a broad introduction to the major current issues in US intelligence. Learn about the current structure of the Community, the role of the DNI and the IC agencies, collection, analysis, national security
issues, the intelligence budget, and the role of Congress.
INDIVIDUAL ENROLLMENT COURSE at The Intelligence & Security Academy, a provider of innovative education and training in a broad range of national security issues and the more general area of analytic training, is pleased to announce the schedule for its 2015 OpenAcademy individual enrollment course offerings. All courses will be held in Arlington, Virginia. AFIO members will receive a 10% discount on all OpenAcademy courses! Register on-online and select "AFIO Registration" as an option for the discounted registration fee.
Courses are typically held in our classroom in Arlington, Virginia (just 2 blocks from the Ballston metro stop) unless otherwise noted. Individual enrollment courses are unclassified.
Visit us at www.theintelligenceacademy.net/openacademy for more information.
17-18 June 2015 - Arlington, VA - Analyst Training: Writing, Analysis, and Preparing Briefings
Dr. Mark Lowenthal teaches this course which provides analytic skills for any intelligence-related or analytical function. This course examines the role of intelligence in the policy process (within government or business), then offers an introduction to analytic skills, beginning with critical thinking and reading, writing analysis, and preparing and presenting successful briefings. The course is designed to get analysts off to a good start in as little time as possible, recognizing that there are important time constraints in such training and that much will also be learned on the job.
INDIVIDUAL ENROLLMENT COURSE at The Intelligence & Security Academy, a provider of innovative education and training in a broad range of national security issues and the more general area of analytic training, is pleased to announce the schedule for its 2015 OpenAcademy individual enrollment course offerings. All courses will be held in Arlington, Virginia. AFIO members will receive a 10% discount on all OpenAcademy courses! Register on-online and select "AFIO Registration" as an option for the discounted registration fee.
Courses are typically held in our classroom in Arlington, Virginia (just 2 blocks from the Ballston metro stop) unless otherwise noted. Individual enrollment courses are unclassified.
Visit us at www.theintelligenceacademy.net/openacademy for more information.
Saturday, 20 June 2015, 1-4pm - Washington, DC - Unlikely Warriors: The Army Security Agency's Secret War in Vietnam 1961-1973 at the International Spy Museum
Come to the International Spy Museum Store for an in-store book signing of "Unlikely Warriors" by authors Lonnie M. Long and Gary B. Blackburn. The military history book takes readers into the Vietnam War and follows members of the Army Security Agency (ASA) as they conduct top secret missions.
SUMMARY
Long and Blackburn chart the years that ASA operated in Vietnam – occurring from 1961 to 1973. With each story, many of which have never been told, readers will find themselves in awe as they learn about specific operations, incidents and battles that involved ASA personnel.
"We want the reader to come away with an appreciation for the job those thousands of young men did and the many thousands of lives they saved through their efforts," say Long and Blackburn.
EDITORIAL REVIEWS
"Powerful. Compelling. Insightful. Exciting. A much needed historical account of the many first-hand heroic and harrowing events in America's most misunderstood war."―Colonel David E. Servinsky, US Army (retired), Ph.D., Executive Communications and Support, National Security Agency/Central Security Service Colorado; former professor - National War College; former Deputy Director - National Security Operations Center (NSOC), NSA.
"A great read about an important part of our military history. The authors have opened the door to a critical warfighting capability that has for too long been held a close secret to only a few. It is time that the door was flung wide open and the true nature of their work revealed."
Tickets: FREE! No reservation required. Visit www.spymuseum.org
Wednesday, 24 June 2015, noon - Washington DC - How to Catch a Russian Spy at the International Spy Museum
For three nerve-wracking years, Naveed Jamali spied on the US for the Russians―or so the Russians believed. Hear Naveed bring his unbelievable, yet true, story to life. By trading thumb drives of sensitive technical data for envelopes of cash, he pretended to sell out his own country across noisy restaurant tables and in quiet parking lots. Although he had no formal espionage training, with the help of an initially reluctant FBI duo he ended up at the center of a highly successful CI operation that targeted Russian espionage in New York City. With news about Russia's disintegrating relationship with the US a frequent headline and political hot topic, How to Catch a Russian Spy is the one-of-a-kind story of how one young man's post-college adventure became a real-life US counterintelligence coup.
Tickets: Free! No reservation required. Visit www.spymuseum.org
22 - 25 June 2015 - Arlington, VA - 11th Annual IAFIE Conference "Preparing the Next Generation of Intelligence Analysts for a Changing World."
Marymount University is host to the 11th Annual Conference of the International Association for Intelligence Education. (IAFIE).
There continues to be enormous challenges that threaten US national security and the global world order. A growing sense of urgency to try to understand these events and anticipate new challenges has forced us to rethink how we will confront the future. In a changing world this means focusing attention on how we prepare future scholars and practitioners that will be called on to explore these challenges.
This IAFIE conference will revolve around the theme of "Preparing the Next Generation of Intelligence Analysts in a Changing World." The conference panel discussions will be divided along two tracks. One track will explore the pedagogical developments and innovations that are emerging to provide prospective and current analysts will the skill sets needed to tackle analytic problems. The second track will explore some of the challenges that analysts may have to confront during the remainder of the 21st Century.
The conference will host an opening reception on the evening of Monday, 22 June followed by two and one half days of speakers, panels and presentations. The cost of the event is $400 for non-members and $100 for students. Other rates apply. Payment Instructions: Credit card online. To pay by check contact Michelle Henderson at mhenderson@mercyhurst.edu for instructions.
The conference agenda, when made available, will be posted here.
Event Location: Marymount University, 2807 N Glebe Rd, Arlington, VA 22207; 814-824-2131. Registration is open. Register here.
Additional Event Information: Michelle Henderson, Phone: 814-824-2131, Email: mhenderson@mercyhurst.edu
Friday, 26 June 2015, 1-4pm - Washington, DC - Meet a Counterintelligence Officer - Christopher Lynch at the International Spy Museum
Come to the Spy Museum store and meet Christopher Lynch! Lynch was a Counterintelligence Officer, first in the FBI, and then in the CIA, for thirty years. As an Operations Analyst, he specialized in the KGB in assessing tradecraft and in detecting hostile control.
Watch Christopher in Inside the Secrets: Counter Intelligence, where he talks about his experience in a counter intelligence office and compares it to the popular FX show The Americans.
Tickets: FREE! No reservation required. Visit www.spymuseum.org
---
Disclaimers and Removal Instructions
Weekly Intelligence Notes (WINs) are commentaries on Intelligence and related national security matters, based on open media sources, selected, interpreted, edited and produced for non-profit educational uses by members and WIN subscribers.
REMOVAL INSTRUCTIONS: We do not wish to add clutter to inboxes. To discontinue receiving the WINs:
a) IF YOU ARE A MEMBER -- click here: UNSUBSCRIBE and supply your full name and email address where you receive the WINs. Click SEND, you will be removed from list. If this link doesn't open a blank email, create one on your own and send to afio@afio.com with the words: REMOVE FROM WINs as the subject, and provide your full name and email address where you are currently receiving them.
b) IF YOU ARE NOT A MEMBER, and you received this message, someone forwarded this newsletter to you [contrary to AFIO policies]. Forward to afio@afio.com the entire WIN or message you received and we will remove the sender from our membership and distribution lists. The problem will be solved for both of us.
CONTENTS of this WIN [HTML version recipients - Click title to jump to story or section, Click Article Title to return to Contents. This feature does not work for Plaintext Edition or for some AOL recipients]. If you wish to change to HTML format, let us know at afio@afio.com. The HTML feature also does not work for those who access their e-mail using web mail...however NON-HTML recipients may view the latest edition each week in HTML at this link: https://www.afio.com/pages/currentwin.htm
---
WINs are protected by copyright laws and intellectual property laws, and may not be reproduced or re-sent without specific permission from the Producer. Opinions expressed in the WINs are solely those of the editor's) or author's) listed with each article. AFIO Members Support the AFIO Mission - sponsor new members! CHECK THE AFIO WEBSITE at www.afio.com for back issues of the WINs, information about AFIO, conference agenda and registrations materials, and membership applications and much more!
(c) 2000, 2012, 2013, 2014, Please note AFIO's new address: AFIO, 7700 Leesburg Pike Suite 324, Falls Church, Virginia 22043. Voice: (703) 790-0320; Fax: (703) 991-1278; Email: afio@afio.com
Click here to return to top.