AFIO Weekly Intelligence Notes #44-15 dated 10 November 2015

NOTE: Users of Apple products recently discovered that the internal links (table of contents, etc.) to many emailed newsletters they receive, including AFIO's Weekly Notes, no longer work.
It turns out this is a bug in iOS 8 onwards that Apple has yet to fix. If that is the case for you, use the following link to view this newsletter online.

If you are having difficulties with the links or viewing this newsletter when it arrives by email, members may view the latest edition each week at this link: https://www.afio.com/pages/currentwin.htm You will need your LOGIN NAME and your PASSWORD.
[Editors' Note are now below the CONTENTS] REMOVAL INSTRUCTIONS: We do not wish to add clutter to inboxes. To discontinue receiving the WINs, click here.

---

CONTENTS

Section I - INTELLIGENCE HIGHLIGHTS

Section II - CONTEXT & PRECEDENCE

Field Intelligence Element (FIE) Director, Energy and Global Security Directorate sought by Argonne National Laboratory, Lemont, Illinois (Southwest Suburb of Chicago)

Section V - Obituaries, and Upcoming Events

For Additional AFIO and other Events two+ months or more... Calendar of Events

WIN CREDITS FOR THIS ISSUE: The WIN editors thank the following special contributors: pjk and fwr. They have contributed one or more stories used in this issue.

The WIN editors attempt to include a wide range of articles and commentary in the Weekly Notes to inform and educate our readers. However, the views expressed in the articles are purely those of the authors, and in no way reflect support or endorsement from the WIN editors or the AFIO officers and staff. We welcome comments from the WIN readers on any and all articles and commentary.

CAVEATS: IMPORTANT: AFIO does not "vet" or endorse research inquiries, career announcements, or job offers. Reasonable-sounding inquiries and career offerings are published as a service to our members, and for researchers, educators, and subscribers. You are urged to exercise your usual caution and good judgment when responding, and should verify the source independently before supplying any resume, career data, or personal information.]
If you are having difficulties with the links or viewing this newsletter when it arrives by email, members may view the latest edition each week at this link: https://www.afio.com/pages/currentwin.htm You will need your LOGIN NAME and your PASSWORD.

---

SPECIAL Announcements

---

Veterans Day in Washington, DC Must-attend tributes include exhibits and a free concert on the National Mall.

Veterans Day Observations
From the U.S. Marine Corps War Memorial (aka the Iwo Jima Memorial) to the Gettysburg Address inscribed on the south wall of the Lincoln Memorial, Washington, DC is home to numerous sites that pay tribute to the sacrifices of our veterans.

American Veterans Disabled for Life Memorial

Americans can now properly honor some of the bravest soldiers to have ever defended the United States. Located near the Botanic Garden and in view of the Capitol Building, DC's newest national memorial was dedicated just last year. The memorial's star-shaped fountain with a constant ceremonial flame serves as a tribute to present and future disabled vets.

The gravestones at this national military cemetery, which marked its 150th anniversary last year, are an impactful lesson on the true costs of war. Walk the paths of this historic park or attend the time-honored memorial ceremony. On Nov. 11, a prelude concert begins in the Memorial Amphitheater at 10:30 a.m. followed by a wreath-laying ceremony at the Tomb of the Unknown Soldier at 11 a.m. and an observance program in the amphitheater.

Women's Memorial Veterans Day Observance

The 18th annual observance at the memorial in Arlington National Cemetery honoring all military women includes formal military honors, a keynote address, veterans' remarks and a wreath-laying.

The United States Navy Memorial

Adjacent to the National Archives in the Penn Quarter, this memorial pays respect to veterans of the Navy.

Vietnam Veterans Memorial
Each year veterans, friends and families of those who lost their lives, gather at the black granite memorial, colloquially known as "The Wall" to honor those who served in Vietnam. Many visitors leave personal effects; more than 400,000 items have been collected to date. On Nov. 11, a color guard, noted speakers and wreath-laying observances will begin at 1 p.m.

The World War II Memorial
The expansive stone, bronze and water memorial on the National Mall at 17th Street and Constitution Avenue honors the 16 million men and women who served and the 400,000 who lost their lives during WWII.

Museums

The national capital region is rich in museums, historic sites, parks and homes. Many have special programming for Veterans Day or ongoing programs with resonance.

George Washington's Mount Vernon Estate, Museum and Gardens
Mount Vernon welcomes active, former and retired military with free admission on Veterans Day to experience special programming for the day. The estate salutes veterans on Nov. 11 with a wreath-laying at Washington's tomb and a patriotic community concert by barbershop chorus the Harmony Heritage Singers at 11 a.m. and a performance by the United States Air Force String Orchestra at 3 p.m.

National Museum of American History
The Smithsonian Institution's cache of Americana displays, The Price of Freedom: Americans at War, features a history of America's military from the French and Indian Wars to the present conflict in the Middle East, exploring the impact of conflict on citizen soldiers, their families and communities. See George Washington's sword and scabbard in person, and see the chairs used by Generals Lee and Grant during the surrender at Appomattox in 1865.

The Newseum
The museum devoted to the First Amendment has numerous exhibits that intersect with Veterans Day themes. Among them Blood and Ink, an investigation of coverage of the Civil War and the Journalists Memorial, a tribute to international reporters who have lost their lives covering conflict or murdered as a result of coverage. Military service members will have free admission to the museum on Veterans Day.

National Museum of American Jewish Military History
This small museum in Dupont Circle marks Veterans Day with the grand opening of the new exhibit, Jews in the American Military, chronicling contributions across the armed services in letters and memorabilia donated by Jewish veterans and their families. The display includes a brain surgery kit from the Civil War, a diary from a Jewish POW and a Torah carried by a Jewish army chaplain on the Burma Trail.

Military Discounts*

Hard Rock Café: 15% off food, non-alcoholic beverages and retail purchases to active military
National Geographic Museum: $2 off $11 adult admission
The Newseum: Free on Veterans Day, otherwise 10% off general admission
President Lincoln's Cottage: $3 off its general admission ($15)
Ford's Theatre: 50% off on tickets to select performances. Purchase through Ticketmaster and use promo code MILITARY or call (800) 982-2787. To redeem in person, you must mention the Blue Star Theatres program at the Box Office once arriving at the theatre. Limit of two per person.

*Military ID Required

- We thank Washington DC Wishbook for this list. More is here:

---

Editor Peter Oleson has supplied a number of new articles in the hopper
for AFIO's forthcoming Guide to the Study of Intelligence.

These latest drafts are available on our website prior to publication in the journal and,
in 2016, as an 800+-page ebook and print-on-demand reference work.

• Intelligence and diplomacy have an intimate relationship. But it is not always harmonious. As Ambassador G. Philip Hughes and Peter Oleson explain in their article, "Diplomacy & Intelligence: Strange Bedfellows," the two are mutually dependent, are beneficial for the nation when they work together, but often cause problems for each other.

• Dr. Robert Clark in his article on protecting intelligence sources and methods tries to explain the confusing maze of classification and compartmentation of sensitive intelligence. He traces the origins of security classification, how it is applied to the various INTs, and the modern compartmentation system.

• Updated on 31 August 2015 - After World War I the US became a major target for foreign espionage. Former FBI counterintelligence officer David Major and co-author Professor Peter Oleson trace the modern history of foreign espionage against America and highlight many of the major counterintelligence cases that have occurred.

• UPDATED on 01 September 2015 - Intelligence reached a zenith in World War II. Professor Peter Oleson's examination of the impact of intelligence in World War II details how the Allies, whose pre-war intelligence capabilities were minimal, suffered from Axis surprises but eventually prevailed by breaking Axis codes and ciphers and building an international intelligence behemoth.

---

To view these, be certain you have the latest version of whatever PDF viewer you are using. If it is Adobe Reader or Acrobat and you cannot open some or all of the above PDFs, it means your PDF viewer is out-of-date.
Use this link to update your viewer to the latest free version. After installation, return to this page to view these articles.
---
Section I - INTELLIGENCE HIGHLIGHTS
Intelligence Agencies Race to Keep up With Evolving Isis Threat. In the course of a few days, suspicions have become probabilities and probabilities likelihoods in the fatal crash of Metrojet 2968 in Sinai.

The trajectory is clear enough: with Russia also suspending all flights to Egypt, there is a growing belief that the disaster was indeed a terrorist attack - potentially making it one of the worst such militant Islamist strikes since September 11, 2001.

UK and Middle Eastern intelligence officials told the Financial Times that compelling evidence of a terror plot was now in circulation - shared through bilateral relationships with regional and European governments, Washington and Moscow.

The intelligence picture is nevertheless still confused. Many question why the US, in particular, has not been more outspoken. [Read more: Jones/FinancialTimes/6November2015]
CIA Email Hackers Return With Major Law Enforcement Breach. Hackers who broke into the personal email account of CIA Director John Brennan have struck again.

This time the group, which goes by the name Crackas With Attitude, says it gained access to an even more important target - a portal for law enforcement that grants access to arrest records and other sensitive data, including what appears to be a tool for sharing information about active shooters and terrorist events, and a system for real-time chats between law enforcement agents.

The CWA hackers said they found a vulnerability that allowed them to gain access to the private portal, which is supposed to be available only to the FBI and other law enforcement agencies around the country. That portal in turn, they say, gave them access to more than a dozen law enforcement tools that are used for information sharing.

The hackers wouldn't identify the vulnerability that gave them access, but one of the hackers, who calls himself Cracka, provided WIRED with a screenshot of one of the systems they accessed called JABS. JABS stands for Joint Automated Booking System, and is a database of arrest records for the US. [Read more: Zetter/Wired/6November2015]
Russian Artist Arrested After Torching Intelligence Agency's Doors. Police in Russia have arrested a dissident performance artist for setting fire to some doors at Russia's top security agency.

Images from the protest show Pyotr Pavlensky standing in front of two monumental wooden doors, their panels outlined in flame. The 31-year-old artist is a cadaverous figure, wearing a dark hoodie and holding a gasoline can.

The doors are an entrance to the Lubyanka, the Soviet-era prison and headquarters of the dreaded KGB, the secret police. It now houses the main office of the KGB's successor agency, the FSB, or federal security service.

Pavlensky released a video of the performance, titled "The Burning Door of the Lubyanka." In a statement, he said, "The FSB acts using a method of unending terror and holds power over 146 million people." [Read more: Flintoff/NPR/9November2015]

Nigeria: Ex-National Security Adviser in Tussle With Intelligence Service. Security agents from Nigeria's Department of State Service (DSS) are besieging the home of retired Colonel Sambo Dasuki, who served as National Security Adviser to former President Goodluck Jonathan.

The DSS said in a press statement on Wednesday Dasuki was refusing to answer questions about a "$2 billion (1.8 billion euros) arms transaction by the last administration," a reference to the Jonathan government.

However, the DSS denied it was blocking Dasuki's residence illegally after a court had ordered the release of his seized passport for medical travel abroad.

The DSS, also known as the State Security Service (SSS), is Nigeria's main domestic intelligence agency. It has its critics including the US State Department, which in a report on human rights practices in Nigeria in 2013 observed that the "SSS also committed human rights abuses, particularly in restricting freedom of speech and press." [Read more: Caldwell/DeutscheWelle/6November2015]
Australian Government to Form Super Intelligence Agency. Two of Australia's law enforcement and criminal information agencies, CrimTrac and the Australian Crime Commission (ACC), have been given the green light by the Law, Crime, and Community Safety Council to merge.

As part of the merger, CrimTrac IT specialists and ACC's intelligence analysts will work together, sharing information concerning national security threats.

Currently, CrimTrac is responsible for maintaining national information-sharing solutions for Australia's police and enforcement agencies to share information across state and territory jurisdictions, while the ACC is the country's existing national criminal intelligence agency.

Minister for Justice Michael Keenan said the merger will enable the two law enforcement agencies to share information and intelligence accurately, which would improve their response to any immediate threats. [Read more: Chanthadavong/ZDNet/5November2015]

US Spy Agencies Believe Intelligence Indicates Terrorist Bomb Destroyed Plane. US spy agencies now believe the preponderance of intelligence about last week's crash of a Russian passenger plane over Egypt points to a terrorist bombing as the cause, US officials said Sunday.

The evolving assessment, however, isn't conclusive because it is based largely on intercepted communications and the accumulation of other fragmentary pieces of intelligence rather than forensic evidence, such as bomb fragments that have yet to be analyzed and could lead to a different conclusion, the officials stressed.

US officials say they suspect Islamic State militants in the group's Egyptian affiliate likely planted the bomb on the plane. But the intelligence suggests that militants in the affiliate, Sinai Province, may have done so without advance coordination with Islamic State's top leaders in Syria and Iraq.

"The assessment is far from conclusive," a US official said. "Lots of questions remain about how this went down, if it was an attack." [Read more: Entous&Leubsdorf/WallStreetJournal/8November2015]
Egyptian Intelligence Charges Leading Journalist With 'Publishing False Information'. One of the best known journalists and human rights defenders in Egypt has been remanded in custody after Egypt's military intelligence agency filed charges against him said to include "publishing inaccurate and false information that harms national interests".

Hossam Bahgat, who is currently working as an investigative reporter for the local independent news website Mada Masr, was summoned from his Alexandria home early on Sunday morning and held inside the military intelligence headquarters for more than 12 hours.

He was held inside the organisation's compound before spending the night in military custody, according to Heba Morayef, the former director of Human Rights Watch's Egypt office, who waited outside the military intelligence headquarters building near Rabaa square in Cairo, the site of the 2013 Rabaa massacre.

Bahgat's lawyers were not permitted access to their client until almost 10 hours after his summons. [Read more: Stevenson/MiddleEastEye/8November2015]

UK to Boost Intelligence Staff to Disrupt Terror Plots. Britain's security agencies will receive a significant boost to staff numbers as part of a multi-pronged effort to stave off threats from terrorist plotters, finance minister George Osborne said on Monday.

"I can confirm that over the next five years we will substantially increase the number of people across all three secret intelligence agencies who investigate, analyse and help disrupt terrorists plots," he said in a speech.

Osborne added that Prime Minister David Cameron would provide further details at the end of the government's defence spending review on Nov. 23.

The Strategic Defence and Security Review is expected to set out Britain's military capability priorities for the next five years. [Read more: Reuters/9November2015]
Ex-CIA Agent Hopes to Unseat Hoyer. Republican Sam Faddis, a retired operations manager for the Central Intelligence Agency and an author, on Monday will formally launch his campaign to unseat Maryland's longest serving and highest ranking member of the US House of Representatives, House Minority Whip Steny Hoyer.

Democrat Hoyer, 76, has been in Congress for 34 years representing the 5th Congressional District.

"We have ended up with a class of professional politicians, men who have never done anything else in their lives," and Hoyer is "a poster child" for that class, said Faddis, 57, a Davidsonville resident in Anne Arundel County.

The district includes all of St. Mary's, Charles and Calvert counties, along with parts of Prince George's and Anne Arundel counties. [Read more: Lazarick/MarylandReporter/5November2015]
---
Section II - CONTEXT & PRECEDENCE
The NSA School: How the Intelligence Community Gets Smarter, Secretly. Leonard Reinsfelder's wife found a note on her car as she was leaving a shopping center one day: "Have your husband give us a call. We think we could use him."

There was a phone number, and nothing else.

So began Reinsfelder's career at the National Cryptologic School, which functions as a sort of college for the National Security Agency and the intelligence community.

Reinsfelder, a high-school Spanish teacher with multiple graduate degrees, took the job not knowing what it would be; they couldn't tell him until he got inside and got security clearance.

The National Cryptologic School is a school unlike any other. It's extremely carefully guarded, for starters, with a series of checkpoints to get to class. [Read more: Svrluga/WashingtonPost/9November2015]
Why Mormons Make Great FBI Recruits. A few years back, when the Pew Research Center surveyed Mormons in America about their place in society, more than 60 percent of the participants said that Americans "are uninformed about Mormonism." Mormons make up about 2 percent of the American population - about the same as Jews - but they're not sure that the rest of the country quite understands or accepts them. Overwhelmingly, most Mormons described misperceptions about their religion or "lack of acceptance in American society."

But there's at least one place in American society where Mormons have found an unusual degree of acceptance - in agencies like the Department of Homeland Security, the FBI and the CIA, which see Mormons as particularly desirable recruits and have a reputation for hiring a disproportionate number of people who belong to the church.

While this comes as a surprise to most people, in Washington and particularly among people who work with or report on intelligence and law enforcement, it's common knowledge. And occasionally it leaks into popular culture: In his 2009 memoir Agent Bishop, Mike McPheters describes his years doubling as a FBI agent and Mormon bishop - a community leadership position he inherited from another FBI agent. More recently, a (controversial) subplot on ABC's Quantico featured a Mormon recruit whose upstanding reputation hid a dark secret.

But, in reality, Mormons end up in these agencies for perfectly logical reasons. The disproportionate number of Mormons is usually chalked up to three factors: Mormon people often have strong foreign language skills, from missions overseas; a relatively easy time getting security clearances, given their abstention from drugs and alcohol; and a willingness to serve. [Read more: Laskow/AtlasObscura/4November2015]

Sidelight to a Spy Saga: How a Brooklyn Newsboy's Nickel Would Turn Into a Fortune. The newsboy Jimmy Bozart knew that the two schoolteachers who lived on the sixth floor of 3403 Foster Avenue in East Flatbush were reliable tippers: Every week, they paid him 50 cents for their Brooklyn Eagle subscription; actual cost, 35 cents.

For a 13-year-old boy in 1953, that was money worth having. "You didn't get too many 15-cent tips," Mr. Bozart, now 75, said this week.

One of those weekly tips would turn out to be the stuff of a vivid chapter in the history of international espionage gimmickry and dramatic Cold War diplomacy that played out across the front pages more than a half-century ago, and that is the subject of an acclaimed film by Steven Spielberg released last month.

That same tip would also be the source of a rich piece of Brooklyn folklore, untold in the movie and nearly all official histories, but passed along over the years with great relish: that Jimmy Bozart, a newsboy of modest background, had shrewdly turned a private reward for helping catch a Cold War spy into a series of successful businesses, including investments in restaurants, discothèques and resorts during the gay liberation era. [Read more: Dwyer/NYTimes/3November2015]
Inside the Party for America's Finest Spies. John Brennan arrived at the cocktail party on Saturday night wearing a name tag - as if anyone in the room would have trouble recognizing him.

The Director of the Central Intelligence Agency, or "D/CIA", as the plastic-sheathed card affixed to his tuxedo lapel announced him, navigated the reception room at the Ritz-Carlton in Washington, which was now packed elbow-to-elbow with spies and special forces.

Eric Olson, the retired admiral and former commander of US Special Operations Command, and the first Navy SEAL ever to lead that elite group, spotted Brennan through the crowd and came over to shake his hand, as a photographer captured the moment.

Olson was wearing a name tag, too. Everyone was. Which was a little curious considering that many people in the room had been trained to appropriate a fictional identity and blend into a crowd. Advertising oneself is not exactly good spycraft. [Read more: Harris/TheDailyBeast/9November2015] Also see coverage by Washington Post at this link and video salute to honoree Amb. Hugh Montgomery is here.

Agency's Top-Secret Mission on Display at NGA Museum. Much of the National Geospatial-Intelligence Agency's history can't be told, at least not publicly.

The Defense Department agency, which specializes in map-making and satellite imagery analysis, engages in some of the most highly classified intelligence work there is.

But the part of NGA's story that can be told is encapsulated in a timeline at the NGA Museum that runs along the interior walls of a three-story red-brick house on the 20-acre NGA campus at 3200 S. Second St. in St. Louis.

It is a story that tethers nearly all the major events of the past 75 years - from the killing of Osama bin Laden and the 9/11 terror attacks he planned, to the Cold War and Cuban Missile Crisis, to the start of World War II and its major battles. [Read more: BellevilleNewsDemocrat/3November2015]
Found After 35 Years: CIA's Fugitive Banker. It was one of the greatest disappearing acts of modern times.

Amid a swirl of allegations and rumors that the Nugan Hand Bank was involved in arms smuggling, drug-running, and covert operations for the CIA, the institution's American founder vanished from Australia. Thirty-five years later, that man, Michael Jon Hand, was tracked to a small town in Idaho where he has been living under the name of Michael Jon Fuller.

Hand was found by an Australian writer, Peter Butt, whose just-released book, Merchants of Menace, discloses Hand's whereabouts after decades of mystery.

If finding Hand, now 73, solves one mystery, it raises another. How could he have lived in the United States so long without being detected? He changed his name only slightly, from Hand to Fuller, and did not get a new Social Security number, according to Butt. [Read more: Bonner/ProPublica/10November2015]

---
Defense Intelligence Analysis in the Age of Big Data. Over the past decade, the US and Australian intelligence communities have evolved rapidly to perform new missions. They have developed new capabilities and adapted their business processes, especially in support of joint and complex military operations. But in the coming decade, their greatest challenge will be to develop new capabilities to manage and exploit big data. We use the term big data to mean the exponentially increasing amount of digital information being created by new information technologies (IT) - such as mobile Internet, cloud storage, social networking, and the "Internet of things" - and the advanced analytics used to process that data. Big data yields not simply a quantitative increase in information, but a qualitative change in how we create new knowledge and understand the world. These data-related information technologies have already begun to revolutionize commerce and science, transforming the economy and acting as enablers for other game-changing technology trends, from next-generation genomics to energy exploration. In defense intelligence communities, some of these technologies have been adopted for tasks, including technical collection and operational intelligence fusion - but big data's impact on all-source intelligence analysis has scarcely been examined.

This article offers a view on how these disruptive information technologies could transform defense intelligence analysis and the functions of the all-source enterprise. It is not a comprehensive study on trends in technology or in the intelligence profession, nor is it a deterministic scenario of a high-tech future. Rather, here we seek to identify some opportunities and risks of the disruptive technologies at hand. First, we sketch a background of the most important IT trends that are shaping today's economy and society. Second, we outline how big data could transform intelligence analysis; it has the potential to unlock enormous productivity gains and effectiveness by automating some currently labor-intensive tasks, enabling new forms of analysis and creating new forms of presentation. Third, we argue big data cannot do it all; its utility in making sense of complex systems and addressing knowledge gaps is limited. Finally, we outline how big data could transform the wider assessment agency enterprise. We argue that the explosion in data supply and demand will incentivize assessment agencies to reposition their roles more toward service-delivery functions and to rebalance their workforces.

None of this is inevitable. In both analytic operations and enterprise management, much of how the scenario actually unfolds will be determined by the vision and agility of our leadership, our partners, and our adversaries. Defense and intelligence community (IC) leaders must play an active but balanced role, exploiting big data's potential, but understanding its limitations. [Read more: Symon&Tarapore/DefenseUniversityPress/3November2015]
Obama's Spies Got Their Priorities All Wrong. What's job number one for the nation's intelligence community? Is it bolstering our numbers of human spies and informants? Cracking into the cyber domains of our foes? Developing "real time" evaluations of threats as they emerge?

All of these functions are critical to our nation's security. Yet some in Washington seem to think that the biggest problem facing the US intelligence community (IC) is that it keeps too much of what it does under wraps. For them, "transparency" is job number one. Their motto for the IC: "If you do something, say something."

That's an overstatement, of course. But the Obama administration seems to be trending that way. Last Tuesday the Office of the Director of National Intelligence (ODNI) unveiled a formal plan for implementing its Principles of Intelligence Transparency for the Intelligence Community. While the plan recognizes that demands on the IC have increased even as budgets declined, it argues that a greater share of scarce intelligence resources must be devoted to enhanced transparency. This speaks volumes about the administration's priorities.

Long on bureaucratic jargon, the 13-page document calls for "adapting the IC culture to one of enhanced transparency." This, it informs, can be achieved by providing "appropriate staffing and training to support transparency initiatives." As an action plan, it is unclear. And it gets muddier. [Read more: Shedd/TheDailyBeast/6November2015]

Blog: Not Another INT - If We're Lucky. The Institute of World Politics (IWP) in Washington, DC, and our colleagues at the Intelligence National Security Alliance, or INSA, are collaborating this fall on a series of conversations on cyber intelligence, tackling key issues that surround the phenomenon that increasingly influences - if not yet dominates - our lives.

I had the pleasure of speaking at a recent session. But in the weeks leading up to my presentation, I worked several times on my remarks, repeatedly starting over. What does one say about cyberspace that hasn't already been said? That it's important? That its reach extends across our entire way of life, corporate, governmental and private? The answers are not exactly news. How about conceding that the phenomenon appears to be developing beyond the control of any legal or regulatory regime we've applied to previous technological transformations? That's true enough, but maybe theorists such as Lawrence Lessig are correct to suggest that technology develops its own law, at least to a degree. Should we accept, at least for a time, the reality that the best we can do is extrapolate regulatory and legal policies from the physical world to the virtual one?

As I spoke at the IWP/INSA event, I thought of one of the focus questions the sponsoring organizations addressed to the panelists: What can we learn from best practices? I quipped that I was not sure I could identify many "best practices" in cyber policy, but I could at least offer that it made sense to avoid replicating the many "worst practices" of which the new information and communications environment is replete. The comment was intended to be humorous, but that does not mean it's wrong.

Over the subsequent weeks, my concerns remain. [Read more: Nolte/Signal/5November2015]
---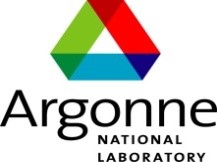 Field Intelligence Element (FIE) Director (Req. 400316)
Energy and Global Security Directorate
Argonne National Laboratory
Lemont, Illinois (Southwest Suburb of Chicago)
Argonne National Laboratory is a Department of Energy national laboratory with over 1,500 scientists and engineers performing world-class research aimed at solving the nation's energy, environmental and security challenges. Argonne is located 25 miles southwest of Chicago on a beautiful 1,500-acre campus.
Description:
The FIE Director, as the DOE Senior Intelligence Officer's (SIO) representative at Argonne National Laboratory, is the principal official within Argonne responsible for oversight, compliance and reporting under Executive Orders 12333 and 13462, the DOE "Procedures for Intelligence Activities", DOE-IN policy and policy guidance for Field Intelligence Elements and for the Strategic Intelligence Partnership Program (SIPP). Within Argonne, the FIE Director is the principal official responsible for the protection of classified intelligence information, in accordance with the Executive Orders and applicable Director of Central Intelligence Directives, Intelligence Community Directives, and other relevant DOE-IN policies and policy guidance.
In addition, the FIE Director has oversight authority and responsibility for activities performed by Argonne employees and subcontractors that have been granted SCI accesses by DOE when those activities use SCI resources. The FIE Director prepares special administrative reports as required, and routinely handles sensitive and confidential correspondence and material.
In this position, you will: Build, nurture, and strengthen interdisciplinary collaborations among stakeholders including external scientific and industrial entities within the intelligence community; Assist Argonne directorate and division leadership in identifying, developing, enhancing, and managing research programs and associated funding within the intelligence community; Oversee and manage quality control aspects of all Strategic Intelligence Partnership Program (SIPP) projects conducted inside the Argonne FIE; Prepare and contribute to technical analyses, reports and presentations on national and homeland security topics.
To be considered you must have: Master's Degree and 15 years work experience or equivalent or Ph.D. and 10 years work experience or equivalent; Detailed knowledge of the intelligence Community and all applicable Executive Orders, and DOE Procedures for Intelligence Activities; Ability to interact with research sponsors and maintain effective sponsor relationships within the intelligence community; Ability to identify and develop new sources of research funding within the intelligence community; Knowledge of how the Strategic Intelligence Partnership Program (SIPP), secure IT, and cyber security function; Operational and technical leadership, management oversight, negotiations, relationship building, decision making, strategic planning, and verbal and written communications.
Desirable: Knowledge of ANL policies, strategic plans, procedures, organizations, managers, and functions. It is preferred that the degree(s) be in a scientific or engineering disciplines. Successful applicants for this position must provide proof of U.S. citizenship and will be required to possess and maintain Q and SCI clearances. We offer a competitive salary and an excellent benefits package.
For consideration, please apply via our website at: http://1.usa.gov/1iNYeit.
Section V - Obituaries and Upcoming Events
---
Charles A. Briggs, Sr., former CIA Executive Director, former AFIO Chairman. Charles "Chuck" Ackerly Briggs, Sr., 89, of Vienna, VA died 4 November 2015. He served as a Corporal for two years in the US Army during WWII. He attended Wesleyan University and was an active member of the Alpha Delta Phi fraternity. In September of 1952 he EOD the CIA and over the course of the following 34 years went from a Junior Officer Trainee to the top position of the CIA as Executive Director. He served his country in administrative roles in all four divisions within the Agency, including postings as Inspector General, Comptroller, Director of Services Staff, Congressional Liaison and Executive Director. He holds the unique distinction (in June of 1983) while serving as the Executive Director, of being briefly designated as the Acting Director of Central Intelligence (DCI) and Acting Deputy Director (DDCI), serving in all 3 positions simultaneously. He was awarded the Distinguished Intelligence Medal in honor of his service and accomplishments. After retiring in 1986, he was called back in to serve the intelligence community as a private contractor with a combined total of 60 years. A notable contribution was serving as liaison for the creation of the Sixth Floor Museum in Dallas, TX dedicated to the JFK Assassination. He served five years as Chairman of the Board for the Central Intelligence Retirement Association (CIRA) and also four years as Chairman of the Board for the Association of Former Intelligence Officers (AFIO). In 1999 he was awarded the distinguished David Atlee Philips Founder's Award by AFIO for sustained and exceptional contributions. [Read more: WashingtonPost/6November2015]
Ahmad Chalabi, the Man Who Gave Us ISIS. If not for the man named Ahmad Chalabi, the United States probably would not have invaded Iraq in 2003. If not for the Iraq War, as a senior CIA official flatly told BuzzFeed News earlier this year, there would be no ISIS. Indeed, the life of the charismatic and obsessive Chalabi, who died Tuesday of heart failure at 71, led to devastating and unpredicted results that will reverberate for decades.

Before he changed American and Middle East history, Chalabi was a failed Iraqi banker accused of massive international financial fraud in the 1980s. But through guile and grit, he managed to transform himself into Saddam Hussein's most implacable and effective foe. The CIA, in cable traffic, called him Pulsar 1. His followers called him "the Boss" or "the Doctor."

What drove Chalabi? One of his relatives told BuzzFeed News that to find Chalabi's "Rosebud," his secret motivation from childhood, one had to look at the 1958 revolution and coup that toppled the despised Iraqi monarchy, which was propped up by the British and Americans as a bulwark against the communists. Under the ruling family, most Iraqis lived in devastating poverty, but the Chalabi family was the country's richest clan, and Chalabi himself would always look back to his childhood as a "golden era."

In exile after the revolution, Chalabi was a brilliant student in England and then in the US at MIT and the University of Chicago. [Read more: Roston/BuzzFeed/3November2015]
---
AFIO EDUCATIONAL EVENTS IN COMING TWO MONTHS....
Wednesday, 11 November 2015, 11:30 a.m. - Scottsdale, AZ - The AFIO Arizona Chapter hears Lt Gennaro Buonocore, USN on ISIS.
Guest Speaker is LT Gennaro Buonocore, USN discussing "ALL YOU WANTED TO KNOW ABOUT ISIS BUT YOU WERE AFRAID TO ASK..."
Lt. Buonocore was assigned as the PAO of SEAL Team Seventeen in Coronado, CA. Since joining SPECWAR he has deployed as the Deputy PAO for Combined Joint Interagency Task Force – Syria (2015), as the History Documentation Officer for SOCOM's JSOC Task Force 94-7.1 in Afghanistan (2014) and as the PAO for SEAL Team Four in Afghanistan (2012/2013). Prior to his US Naval service, Buonocore served as a reserve Civil Affairs officer and Economics Functional Specialist for the Italian armed forces reserves in Iraq and Afghanistan. He is a visiting lecturer in Threat Finance at the Italian Institute for Defense Research Studies (ISTRID) and is the adjunct faculty for Comparative National Security Analysis at Excelsior College's School of Public Service. His first book Failure of the European Multiculturalism - The Islamist Crusade, which documented the phenomenon of European groomed jihadists, was published in May 2012. His second book, The Afghan Paradox, a study of the US involvement in Afghanistan, was published in June 2014. LT Buonocore is fluent in Italian, Spanish and French. He is conversational in Persian Tajik (Dari). Widely recognized as a Middle East and the Mediterranean basin's expert, he has chaired the board of directors of PARSA, the NGO which has been operating in Afghanistan since the end of the Soviet invasion. LT Buonocore holds a current Department of Defense Top Secret (SCI) security clearance.
Location: McCormick Ranch Golf Club 7505 E McCormick Pkwy, Scottsdale, AZ 85258
IMPORTANT REMINDER: WE WILL NEED YOUR RSVP no later than 72 hours ahead of time. WE ARE charged for the no-shows and please remember, we are a small organization with a humble coffer! We would therefore APPRECIATE that you all respond to this email to confirm your presence (or not). Please note our meeting fees will now be as follows: $25.00 BADGES: please remember, many of you have been given your badge, if you do not have one please email me with the information you would like on your badge. The cost for a badge with a magnetic strip is $5.00 ▪ Full Name ▪ Title (past career, organization, etc) For reservations or questions, please email Simone at this address, or this one, or call and leave a message on 602.570.6016
14 November 2015, 11:30 am - 2:30 pm - Melbourne, FL - The AFIO Florida Satellite Chapter hears from Robert Witte on the "Financial Aspects of Anti-Terrorism."
Robert Witte specializes in the financial aspect of anti-terrorism. He has a Bachelor's degree from the University of South Florida in Criminology with a concentration of Anti-Terrorism. Robert is a former US Marine who currently works for a company which monitors global activity of terrorism that would affect Citibank branches. He was deployed in 2009 for Operation Iraqi Freedom. Robert's company bridges the gap between Law Enforcement and the private financial sector.
Location: Indian River Colony Club At Ease Club, 1936 Freedom Dr, Melbourne, FL 32940
11:30 AM - 12:15 PM: Social Hour; greet old, new members and guests (cash bar) 12:15 PM: Sit-Down lunch
TO ATTEND: Prepaid reservations are required which must be received by November 6, 2015. Complete the form below and mail with your check payable to the order of AFIO Florida Satellite Chapter to contact FSC Chapter President at afiofsc@afio.com.
Please note: Late reservations cannot be accommodated. We regret we cannot accept walk-ins.
$27/pp. Menu choices: Turkey with stuffing, gravy and vegetable (T) or, Salmon Caesar Salad (S). All of the above come with rolls and butter, coffee, tea and Chef's choice of ice cream. Vegan, Vegetarian and Gluten-free meals are available upon early request. Prices include tax & gratuity. Questions: Contact AFIO Florida Satellite Chapter President at afiofsc@afio.com.
Saturday, 14 November 2015 - Orange Park, FL - AFIO North Florida Chapter hears from Dan Mulvenna, former RCMP Counterespionage Expert, on "Russian Illegals: KGB, SVR & GRU–1922 to the Present."
Our speaker will be Daniel J. Mulvenna. The title of his presentation will be "Russian Illegals: KGB, SVR & GRU–1922 to the Present." Included will be the relatively recent and terrific operation, an overview and insight into a brilliant decade-long FBI operation (with big assist by the CIA) codenamed "Ghost Stories." This is the story of the June 2010 arrest of two SVR illegals operating in the US that was all over the news at the time, and for their swap for four Western assets imprisoned in Russia. There are many dimensions of this story which have not been covered in the media, which should be of considerable interest to us.
Mr. Mulvenna retired from the Royal Canadian Mounted Police Security Service (now the Canadian Security Intelligence Service) after 22 years in Criminal, Counterintelligence, and Counter Espionage operations.
He worked successively as a senior field investigator in Russian operations; Head of the GRU, Illegals, and KGB Desks; and subsequently on national counterintelligence programs and joint projects with allied intelligence and security services from RCMP HQs.
For 12 years he was an instructor/lecturer on counterintelligence and counter terrorism to US agencies at the Counterintelligence Center, and CT/CI Training Partners in Washington, DC. Was also a featured speaker at intelligence conferences in the US, Canada, the U.K. and Netherlands. He is the founder/leader of the "Spy Moscow" conferences and guided tours of intelligence facilities/sites (1997, 1999, and 2003). Lecturer and group leader of 2008 Cold War Conference, Cambridge, University, England and in Moscow.
Finally, he is a Retired Senior Executive responsible for Global Security & Risk Management for two multinational corporations with extensive operations in over 50 countries. He retired after 18 years, but presently serves as an international security and crisis management consultant to corporations and institutions.
The cost of the luncheon is $24.00 per person. Pay the Club after the meal. Spouses, family, interested guests and potential members are always cordially invited.
Location: Country Club of Orange Park. Questions and reservations: Quiel Begonia at qbegonia@comcast.net call 352-332-6150.
16 November 2015, 12:30 pm - Los Angeles, CA - The AFIO - LA Chapter luncheon meeting with LA County Sheriff Jim McDonnell on Communications between Law Enforcement and Intelligence Agencies
Los Angeles County Sheriff Jim McDonnell will be the guest speaker for our November 2015 AFIO-L.A. Meeting. Sheriff McDonnell will be discussing the topic of improved communication between local law enforcement agencies and federal intelligence agencies, since September 11th and the role the Joint Terrorism Task Force (JTTF) played in improving mutual cooperation and shared gathered intelligence.
Bio of Sheriff Jim McDonnell
On December 1, 2014, Jim McDonnell took the oath of office and was sworn in as the 32nd Sheriff of Los Angeles County, the nation's largest sheriff's office and the seventh largest law enforcement agency in the United States, with 16,400 members and 400 reserve deputies.
Sheriff McDonnell served for 29 years at the Los Angeles Police Department, where he held every rank from Police Officer to second-in-command under Chief Bill Bratton. During his time at the LAPD, he earned that Department's highest honor for bravery, the Medal of Valor, and led LAPD through the implementation of significant reforms. He helped create the blueprint for LAPD's community-based policing efforts that have now become a model for law enforcement agencies throughout the nation.
For five years, Sheriff McDonnell served as the Chief of the Long Beach Police Department. In that role, he implemented numerous improvements that resulted in safer communities, increased morale, and enhanced community relations.
Sheriff McDonnell holds a Bachelor of Science degree in Criminal Justice from St. Anselm College in Manchester, New Hampshire and a Master's Degree in Public Administration from the University of Southern California. He is also a graduate of the Federal Bureau of Investigation's National Executive Institute and has completed executive education programs at Harvard's Kennedy School of Government.
TO REGISTER: Lunch will be served for this event, please note the event is taking place on a Monday, more details to follow. Inquiries to AFIO_LA@yahoo.com.
Thursday, 19 November 2015, 11:30am - Monument, CO – "Current Status of Law Enforcement" a presentation by El Paso County Sheriff Bill Elder at the AFIO Rocky Mountain Chapter.
Bill Elder's law enforcement career started as a volunteer with the El Paso County Sheriff's Office in 1978. He was hired full time in January 1979, and graduated from the Colorado Springs Police Academy later that year. Bill spent the next 20 years serving under four different Sheriff's, holding assignments from Dispatcher, Deputy, Sergeant and Lieutenant. Along with many years as a Patrol deputy, he was assigned to the Investigations Division, managed the Communications Center, Civil and Fugitive Units. After his promotion to Lieutenant, he served as a Patrol Shift Commander. His last assignment was in the Metro Vice, Narcotics and Intelligence (Metro VNI) Division. As a Lieutenant and an acting Captain, he supervised one of the largest multi-jurisdictional drug task forces in the state of Colorado. Bill Elder was elected as the 28th Sheriff of El Paso County in November 2014.
Event location: Monument Hill Country Club, 18945 Pebble Beach Way, Monument, CO 80132. For more information and to register please respond to robsmom@pcisys.net.
Saturday, 21 November 2015, 2 p.m. - Kennebunk, ME - The Maine Chapter meeting features the topic "Islam in Today's Global World - The Politics of Feminism in Islam," presented by Anouar Majid, PhD, General Manager of University of New England Morocco and Director of the Center for Global Humanities at the UNE.
The Maine Chapter of AFIO welcomes Dr. Anouar Majid, Vice President for Global Affairs and Communications, the founding director of the Center for Global Humanities, and the founding chair of the Department of English, at the University of New England. Majid is also the General Manager of UNE in Tangier, Morocco.
Majid, who is both an insider and historian, will speak about "Islam in Today's Global World - The Politics of Feminism in Islam."
Majid has published widely on relations between Islam and the West. He is the author of Islam and America: Building a Future Without Prejudice (Rowman & Littlefield, 2012; new preface, 2015); We Are All Moors: Ending Centuries of Crusades Against Muslims and Other Minorities (University of Minnesota Press, 2009); A Call for Heresy: Why Dissent is Vital to Islam and America (University of Minnesota Press, 2007), Freedom and Orthodoxy: Islam and Difference in the Post-Andalusian Age (Stanford University Press, 2004), Unveiling Traditions: Postcolonial Islam in a Polycentric World (Duke University Press, 2000), and the novel Si Yussef (Quartet, 1992; Interlink, 2005). Majid's articles and op-eds have appeared in Cultural Critique, Signs, Chronicle Review, Washington Post, and other publications. He was the co-founder and editor-in-chief of the print magazine Tingis, a Moroccan-American magazine of ideas and culture, and now edits it online at Tingismagazine.com
The meeting, which is open to the public, will be at the Brick Store Museum program center, 4 Dane Street, Kennebunk. For more information call 207-967-4298.
2 December 2015 - North Las Vegas, NV - The AFIO Las Vegas Chapter to meet. Speaker TBA.
Speaker TBA for this Las Vegas Chapter Meeting.
Event location: Texas Station Hotel, 2101 Texas Star Ln, North Las Vegas, NV. Corner of Rancho Blvd. and West Lake Mead Blvd.
To register: email Christy Zalesny (christyzalesny@yahoo.com) Corresponding Secretary or call her at 702- 271-5667, if you have any questions.
8 December 2015 - MacDill AFB, FL - AFIO Suncoast Chapter's final 2015 meeting is the presentation of Chapter Scholarships to Students
We will award our scholarships to the selected students at this meeting. Students are welcome. A special Student fee of $5.00 is offered to full time students working toward a career in intelligence or related studies.
LOCATION: MacDill AFB Surf's Edge Club, 7315 Bayshore Blvd, MacDill AFB, FL 33621. Please RSVP to the Chapter Secretary for yourself and include the names and email addresses of any guests. Email Michael Shapiro at sectysuncoastafio@att.net. You will receive a confirmation via email. If you do not, contact the Chapter Secretary to confirm your registration. Check-in at noon; opening ceremonies, lunch and business meeting at 1230 hours, followed by our speaker.
FEE: You must present your $20 check payable to "Suncoast Chapter, AFIO" (or cash) at check-in to cover the luncheon. If you make a reservation, don't cancel and get a cancellation confirmation by the response deadline and then don't show up, you will be responsible for the cost of the luncheon.
8 December 2015 (Tuesday) - San Francisco, CA - The AFIO Andre LeGallo Chapter hosts FBI Special Agent Stonie Carlson.
FBI Special Agent Stonie Carlson will discuss the efforts of the FBI and the US Marshal's Fugitive Task Force to locate and arrest violent fugitives in the San Francisco Bay Area. The US Marshals Fugitive Task Force is the only fugitive task force in the area and includes approximately 22 full-time personnel and incorporates several local, state and federal law enforcement organizations. Each law enforcement organization draws a unique skill set, bringing tactical, technical and intelligence resources under one umbrella and one mission. Please RSVP here.
Reservation and pre-payment is required before November 30, 2015 (fee goes up on December 1, 2015). The venue cannot accommodate walk-ins. Please contact Mariko Kawaguchi, Board Secretary at afiosf@aol.com for questions.
---
Saturday, 14 November 2015, 11 a.m. - 1 p.m. or 1 to 3 p.m. - Washington, DC - Take a SPY TOUR of WASHINGTON DC.
Explore the Spy Capital of the World You and up to 50 other intrepid tourists will go undercover on a mission to explore the darkest corners of DC's top secret background on a True World Ops Bus Tour. You'll discover the secrets behind notorious spy sites in and around the nation's capital. The content of the tour is suitable for younger audiences and your ticket includes a box lunch and a bottle of water. Use the promo code ILOVESPIES to receive 30% off. REGISTER HERE
Sunday, 15 November 2015, 1 pm-4 pm - Washington, DC - Lena Sisco - You're Lying! Meet An Interrogator at the International Spy Museum
The International Spy Museum Store hosts a signing with Lena Sisco and her book You're Lying! Lena Sisco is a former military intelligence officer and interrogator who has trained Department of Defense (DoD) personnel in detecting deception, interrogation, tactical questioning, elicitation, counter elicitation, and cross cultural communications for more than 11 years. She is the president and cofounder of The Congruency Group, LLC, and a senior instructor at the Body Language Institute in Washington DC. She has appeared on numerous television shows, including Dr. Drew, HLN, and Access Hollywood. She has a BA degree from the University of Rhode Island and an MA degree from Brown University, and resides in Virginia Beach, Virginia.
Lena wrote You're Lying! because no matter what your profession or life circumstances, you need the skills to take control of a situation, detect deception, and reveal the truth. While you probably won't ever have to interrogate a detainee who doesn't want to tell you about an upcoming terrorist attack―as Lena has―You're Lying! will help you deal with that salesperson trying to rip you off, the kid bullying your child who claims innocence, a cheating spouse, or dissembling boss. As the adage says,
knowledge is power. Lena interrogated numerous members of Al Qaeda and the Taliban while stationed at Guantanamo Bay, Cuba, then taught those skills to Defense Department personnel for years afterward. Her ability to build rapport, accurately read body language, and employ effective questioning techniques led to numerous successes that saved American lives.
You will also learn her easy-to-follow five-step program on how to accurately detect verbal (both spoken and written) and non-verbal deceptive tells, how to conduct an effective line of questioning, and what to do after you identify the lies we all face every day. Take the knowledge in You're Lying! and empower yourself.
Don't get fooled again.
Tickets: FREE! No reservation required. Visit www.spymuseum.org
Monday, 16 November 2015, 6:30pm - Washington, DC - Black Ops: Deception, Influence and Propoganda at the International Spy Museum
So called "Covert Action" operations capture the public's attention, but in reality they are often a government's last resort. Propaganda, disinformation, misdirection and various kinds of influence operations usually precede headline-making flashy operations. These forms of persuasion are as old as recorded history and still in use today: from the propaganda claims of an Egyptian Pharaoh, to the "Big Lie" of the Nazis, and continuing with the daily broadcasting of controlled or cooperative media in China, Iran, North Korea, and other places.
Both Russian operations in Eastern Ukraine and horrific acts of terror by ISIS are all manifestations of the global war of ideas. So what can the public really expect to know about what the Intelligence Community calls, "covert action ops? William D. Murray, a retired senior executive and field operations officer in the CIA, will break down some famous cases and a few lesser-known operations. Murray served as field commander for the Agency in some of the most challenging and dangerous areas of the world and was detailed to the US Senate to represent the CIA in the drafting of the Intelligence Act of 2004, giving him a unique perspective on the dark arts of intelligence.
Co-sponsored by the Council on Intelligence Issues.
Tickets: $10. Register at www.spymuseum.org
17 November 2015, 11:30am - 2 pm - McLean, VA - The Defense Intelligence Forum [DIAA] meets to hear Russell Breighner on "Putin's Days are Numbered."
Mr. Russell G. J. Breighner will speak on "Putin's Days are numbered!" Mr. Breighner extensive Russian expertise was gained from a wide variety of assignments involving Russia and his graduate program in Russian Studies from Georgetown University. Some of these assignment were: (1) working on Soviet Strategy and Doctrine, (2) investigating Soviet Inland Waterways and Ports, (3) drafting a chapter for the largest NIE (over 400 pages) ever: " Soviet Military Research and Development," and (4) following Russian activities on a daily basis. He received a personal note of congratulations from the NIC Chairman, Robert Gates. For years, he chaired the Threat Advanced Steering Group for the Joint Cruise Missile Program Office. A further example of his understanding of complex weapon system was demonstrated when he advised Senator Warner that the use of Electromagnetic weapons would degrade the Serbian electrical and electronic systems. This use reduce the Serbian power by 70% in some cases. For this he received the Senatorial Republican Medal of Freedom.
His undergraduate degree in Russian Language and Literature is from the University of Maryland. He has a PhD (ABD) in Russian Studies from Georgetown University and is the author of several books.
Location: Pulcinella Restaurant, 6852 Old Dominion Drive, McLean, VA. Pay at the door with a check for $ 29.00 payable to DIAA, Inc
This forum will follow a modified Chatham House rule.
Make reservations by 16 November at diforum@diaalumni.org. Include names, telephone numbers, and email addresses. For each attendee, choose among chicken cacciatore, tilapia puttanesca, lasagna, sausage with peppers, or fettuccini with portabella for your luncheon selection. Please send in your luncheon selection to reduce your wait time.
Pay at the door with a check for $29.00 per person, payable to DIAA, Inc. Checks are preferred, but will accept cash; however, credit card payment are discouraged.
Thursday, 19 November 2015, 7 pm - Washington, DC - Presentation by former CIA officer Sandy Grimes on "Circle of Treason: A CIA Account of Traitor Aldrich Ames and the Men he Betrayed"
Hear the story of Sandra Grimes and her late co-author Jeanne Vertefeuille, and their personal involvement in CIA's effort to identify the reason for the wholesale loss of its Soviet assets in 1985 and 1986. In 1991, that road led them to hunt for a KGB spy in the CIA and to their identification of the "mole" as case officer Aldrich Ames, a long-time acquaintance and co-worker in the Soviet East European Division in the Directorate of Operations. In February 1994 the FBI arrested Ames and two months later he pled guilty to espionage and was sentenced to life in prison. Sandra Grimes is a twenty-six year veteran of CIA Directorate of Operations who spent the majority of her career working against the former Soviet Union and Eastern Europe.
•$15/individuals/online - $20/individuals/at the door
•$25/couples/online - $35/couples/at the door
•$10 college student special!
•Questions? events@yumastudycenter.org.
•TO PAY ON-LINE: Go to the Payment Page.
Location: Yuma Study Center, 4101 Yuma St NW, Washington DC 20016.
Friday, 20 November 2015, 1-4 pm - Washington, DC - Meet An F-4 Pilot: Mark Hewitt - In-store Book Signing at the International Spy Museum
Friday, 11 December 2015, 1-4 pm - Washington, DC - Meet An F-4 Pilot: Mark Hewitt - In-store Book Signing at the International Spy Museum
Uncover the world of espionage and intelligence from people who practiced professionally! Visit the International Spy Museum Store and meet an F-4 pilot. Mark A. Hewitt has always had a fascination with spyplanes and the intelligence community's development and use of aircraft. He flew F-4s in the Marine Corps and served as Director of Maintenance with the Border Patrol and the Air Force, as was an Associate Professor for Embry-Riddle Aeronautical University before leading aviation activities and aircraft operations for international corporations in the Washington DC area. He is the author of "Special Access" and "Shoot Down". His novels have been approved by the CIA Publication Review Board.
Shortly after takeoff, a jumbo jet explodes over the waters of Long Island. Witnesses claim the aircraft was shot down by a surface-to-air missile; the government insists a mechanical malfunction brought down the airplane. An old CIA file is uncovered which details the President was warned-to preclude commercial airliners from being shot out of the sky either pay a ransom or suffer the consequences.
Just as the Agency identifies the shadowy man responsible for the shoot down of the airliner, the Libyan dictator Gaddafi is overthrown, sparking a race between the CIA and terrorist networks to win the ultimate terrorist prize-hundreds of man-portable, shoulder-launched, anti-aircraft missiles. Duncan Hunter and his top secret airplane once again team up with an expert crew to find the anti-aircraft missiles ahead of the al-Qaeda and Muslim Brotherhood, and kill the man who shoots down airliners for profit.
Tickets: FREE! No reservation required. Visit www.spymuseum.org

---
Disclaimers and Removal Instructions
Weekly Intelligence Notes (WINs) are commentaries on Intelligence and related national security matters, based on open media sources, selected, interpreted, edited and produced for non-profit educational uses by members and WIN subscribers.
REMOVAL INSTRUCTIONS: We do not wish to add clutter to inboxes. To discontinue receiving the WINs:
a) IF YOU ARE A MEMBER -- click here: UNSUBSCRIBE and supply your full name and email address where you receive the WINs. Click SEND, you will be removed from list. If this link doesn't open a blank email, create one on your own and send to afio@afio.com with the words: REMOVE FROM WINs as the subject, and provide your full name and email address where you are currently receiving them.
b) IF YOU ARE NOT A MEMBER, and you received this message, someone forwarded this newsletter to you [contrary to AFIO policies]. Forward to afio@afio.com the entire WIN or message you received and we will remove the sender from our membership and distribution lists. The problem will be solved for both of us.
CONTENTS of this WIN [HTML version recipients - Click title to jump to story or section, Click Article Title to return to Contents. This feature does not work for Plaintext Edition or for some AOL recipients]. If you wish to change to HTML format, let us know at afio@afio.com. The HTML feature also does not work for those who access their e-mail using web mail...however NON-HTML recipients may view the latest edition each week in HTML at this link: https://www.afio.com/pages/currentwin.htm
---
WINs are protected by copyright laws and intellectual property laws, and may not be reproduced or re-sent without specific permission from the Producer. Opinions expressed in the WINs are solely those of the editor's) or author's) listed with each article. AFIO Members Support the AFIO Mission - sponsor new members! CHECK THE AFIO WEBSITE at www.afio.com for back issues of the WINs, information about AFIO, conference agenda and registrations materials, and membership applications and much more!
(c) 2000, 2012, 2013, 2014, 2015. Please note AFIO's new address: AFIO, 7700 Leesburg Pike Suite 324, Falls Church, Virginia 22043. Voice: (703) 790-0320; Fax: (703) 991-1278; Email: afio@afio.com
Click here to return to top.