The Association of Former Intelligence Officers (AFIO) presents this website to serve our members and visitors as a portal to the activities of AFIO and to provide word of upcoming educational events by other select intelligence groups.
Upcoming AFIO and Intelligence Community Events
Many informative, fascinating programs are occuring in the Washington Metro Area and across the country. Find out which ones to add to your calendar to stay connected and to stay current.

Corporate
Learn how your company can make a difference with AFIO corporate memberships and marketing opportunities. Reach more than 4,800 intelligence professionals.

National Members
Join AFIO or renew your existing membership and enjoy member benefits, such as special invitations to events, unique banking & investment services, scholarships and career assistance.

Publications
Sign up and receive the popular Weekly Intelligence Notes [WINs] and the printed industry journal: Intelligencer - Journal of U.S. Intelligence Studies, 3 issues per year for the intelligence community by intelligence professionals. AFIO also produces Intelligence As A Career - a frequently updated printed and online guide to organizing your life and education to qualify for work in the intelligence community, and a Guide to the Study of Intelligence intended to assist college instructors and secondary school teachers of history, civics, and current events.

About Us
Learn about AFIO - our many events, publications, programs, and legislative alerts. Support AFIO with purchases and donations or meet our members at events throughout the US. Make your views known.

Chapters
Local AFIO Chapters are the heart of AFIO activities for many members, so join AFIO National and then consider adding a local chapter membership to your mix.

Upcoming AFIO and related Organization Educational Events ... Full listings found here

25 February 2016, 12:30-2 PM - Los Angeles, CA - The Los Angeles AFIO Chapter holds special election meeting.


The Los Angeles AFIO Chapter will hold a special meeting on February 25, 2016 for the election of chapter officers.
Location: L.A.P.D.-ARTC, 5651 W Manchester Ave RM.1F, Los Angeles, CA 90045.
RSVP: afio_la@yahoo.com

---

Monday, 29 February 2016 - San Francisco, CA - The AFIO San Francisco Andre LeGallo Chapter hosts Barry Eisler, a former CIA DO Case Officer, and Gen. Michael Hayden, former Director of NSA and CIA, and PDDNI.

Barry Eisler, attorney, former CIA Case Officer in the Directorate of Operations and author and Gen. Michael Hayden, Former Director of NSA/CIA and Principal Deputy Director of National Intelligence. Mr. Eisler will discuss his novel, The God's Eye View and privacy and surveillance in the 21st century. Gen. Michael Hayden will discuss "American Intelligence in the Age of Terror."

Join us for this unique behind-the-scenes look at America's anti-terror efforts. Venue: Peninsula location - address will be sent to registrants in two weeks: 11:30am buffet lunch; meeting at noon.

Member Registration until 2/1/16: open registration starting 2/1/16: Register here. Questions?: contact Mariko Kawaguchi, Board Secretary at afiosf@aol.com or Mariko Kawaguchi, c/o AFIO, PO Box 117578, Burlingame, CA 94011.

---

Monday, 21 March 2016, 5:30 - 8 pm - New York, NY - The AFIO NY Metro Chapter Meeting features a presentation by Paddy Hayes, Irish author of newly released "Queen of Spies: Daphne Park, Britain's Cold War Spy Master."

Irish Author Paddy Hayes discusses Queen of Spies, his new book about Daphne Park (1921 - 2010) top British spy during the Cold War. Baroness Park of Monmouth (OBE) (CMG) spent her youth on the African plains and eventually became Chief of Western Hemisphere operations for the Secret Intelligence Service (SIS). A fascinating successful career and book, very well reviewed!
LOCATION: Society of Illustrators building 128 East 63rd Street Between Park and Lexington Avenues in Manhattan
TIME: Registration Starts 5:30 PM. Meeting Starts 6 PM.
COST: $50/person Cash or check only.
REGISTER: Strongly suggested, not required. Phone Jerry Goodwin 646-717-3776 or Email: afiometro@gmail.com.

---

Teaching -- or Seeking to learn more -- about the world of Intelligence?

AFIO's Guide to the Study of Intelligence
Are You Using It?
The Guide consists of more than 66 articles on all aspects of intelligence. It is intended to help instructors become familiar with intelligence-related subjects. Guide articles, written by both academic experts and seasoned practitioners, are introductions to the subject with recommended readings for further study.
Guide articles appear in AFIO's journal Intelligencer and as PDFs on our website here.
They are free for academic use.

For a complete list of what articles are available at this time, view this pdf.

---

NEW....

AFIO's Intelligence Community Mousepad

Full color seals of all 18 members of the U.S. Intelligence Community on this 8" round, slick surface, nonskid, rubber-backed mouse pad. Price: $20.00 for 2 pads [includes shipping to U.S. based address, only. For foreign shipments, we will contact you with a quote.] Great gift for colleagues and self. Click image above for larger image.

Thursday, 25 February 2016, 5:30 PM - Atlanta, GA - AFIO Atlanta Chapter event features Mark Riebling on "Church of Spies: The Pope's Secret War Against Hitler."

The AFIO Atlanta Chapter, the Harvard Club of Georgia, the UC Berkeley Alumni Club of Georgia, and the Syracuse University Alumni Club of Atlanta invite you and a guest to an evening with AFIO member Mark Riebling. Mr. Riebling is a path-breaking writer on secret intelligence. His 1994 book Wedge: The Secret War Between the FBI and CIA all but predicted 9/11. Indeed, Riebling's analysis of security failures influenced post-9/11 intelligence reforms to a significant degree. Deputy U.S. Attorney Andrew C. McCarthy—who prosecuted the 1993 World Trade Center bombing—wrote in The Wall Street Journal in 2006 that "Riebling's analysis has now become conventional wisdom, accepted on all sides." Mr. Riebling will discuss his recent bestseller Church of Spies: The Pope's Secret War Against Hitler. The event will be moderated by Prof. Nathan A. Sales, a leading light among legal scholars focused on emerging national security issues. He teaches at Syracuse University College of Law.

Please see event details below, and use link to register. AFIO members and guests pay no fee to attend this special event. Questions? Contact Brian J. Hooper, President, AFIO Atlanta Chapter at brian@afioatlanta.com or call him at 404.879.2440

5:30 - 6:30 pm: Cocktail Reception; 6:30 - 7:30 pm: Presentation by Mark Riebling, followed by Q&A; 7:30 - 8:30 pm: Cocktail Reception.

WHERE: Womble Carlyle; Skyline Room (25th Floor); Atlantic Station, BB&T Building; 271 17th Street, NW, Suite 2500; Atlanta, GA 30363-1017.

RSVP by Feb. 18 by clicking on the registration button below.
*Event is limited to first 100 registrants.



NOTE: Attendees receive two (2) hours complimentary parking in the Atlantic Station parking deck. Nominal cost for additional hours.


For updated information visit the chapter website.


---

Registration for AFIO's March Luncheon has opened here.

Friday, 18 March 2016

10:30 am - 2 pm

Sheraton Tysons Hotel, 8661 Leesburg Pike, Tysons, VA 22182. Phone: (703) 448-1234

Speakers: 11 a.m. - ​David Priess, author and former CIA analyst,
manager, and intelligence briefer

Author of The President's Book of Secrets which will be released at this event.
Every day, the President receives a report revealing the most sensitive intelligence reporting and analysis of world events: the President's Daily Brief, or PDB. CIA spies, the NSA's listening posts, and the nation's reconnaissance satellites steal secrets for it, while America's enemies send undercover agents to try to unearth its classified content. No major foreign policy decisions are made without it. Yet the PDB's stories have gone untold—until now. The Priess book contains original input from more than 100 interviews with former intelligence leaders and policymakers--including all of the living former Presidents and Vice Presidents ​and the vast majority of living former CIA Directors, DDIs, National Security Advisors, and Secretaries of State and Defense. This new work also incorporates previously unpublished material from various Presidential libraries.

and

1 p.m. - ​Gen. Michael V. Hayden, former Director, CIA and NSA
Discussing "Playing to the Edge"

A narrative of America's intelligence wars, from the only person to helm both CIA and NSA, at a time of heinous new threats and change. For General Michael Hayden, playing to the edge means playing so close to the line that you get chalk dust on your cleats. Otherwise, by playing back, you may protect yourself, but you will be less successful in protecting America. "Play to the edge" was Hayden's guiding principle when he ran the National Security Agency, and it remained so when he ran CIA. In his view, many shortsighted and uninformed people are quick to criticize, and this book will give them much to chew on but little easy comfort; it is an unapologetic insider's look told from the perspective of the people who faced awesome responsibilities head on, in the moment.

Register here.

Sheraton Tysons Hotel, 8661 Leesburg Pike, Tysons, VA 22182. Phone: (703) 448-1234

Driving directions at this link.

OTHER IMPORTANT UPCOMING EDUCATIONAL EVENTS....

16 February 2016, 11:30am - McLean, VA - Bob Gourley of Cognitio speaks on "The Cyber Threat and Cyber Intelligence Sharing" at this DIF/DIAA Luncheon

Bob Gourley is a co-founder and partner of Cognitio and the publisher of CTOvision.com and ThreatBrief.com. Gourley will speak on "The Cyber Threat and Cyber Intelligence Sharing."

The event is being jointly sponsored by the Defense Intelligence Alumni Association and the Defense Intelligence Forum. This forum follows a modified Chatham House rule. You may use the information, but with the exception of speaker's name and subject, you may make no attribution. Everything will be off the record.

Registration starts at 1130 AM, lunch at 1200 PM. Make reservations by 16 February 2016 by email to diforum@diaalumni.org. Include names, telephone numbers, and email addresses. For each attendee, choose among chicken cacciatore, tilapia puttanesca, lasagna, sausage with peppers, or fettuccini with portabella for your luncheon selection. Please send in your luncheon selection with your reservation to reduce your wait time.
Location: Pulcinella Restaurant, 6852 Old Dominion Dr, McLean, VA. Pay at the door with a check for $ 29.00 payable to DIAA, Inc
Pay at the door with a check for $ 29.00 per person, payable to DIAA. Checks are preferred, but cash accepted; credit card payments discouraged.

---

Tuesday, 23 February 2016 4:30 - 5:30 pm - Washington, DC - Intelligence as a Career Path: Black History Month After School Program featuring Malcolm Nance at the Spy Museum

Meet counterterrorism expert & author Malcolm Nance. He's been undercover in terrorist hotspots, passed hostile border crossings in disguise, submitted to waterboarding, and now he's prepared to share his life experiences with students. Malcolm W. Nance is a counterterrorism and terrorism intelligence expert with wide-ranging field and combat experience.
A frequent guest commentator on breaking news, he's the author of The Terrorist Recognition Handbook among other books. Drawing on his experience as a 20-year veteran of the US intelligence community's Combating Terrorist program, he's been a consultant for the US government on special operations, homeland security, and intelligence. As a master Survival, Evasion, Resistance and Escape (SERE) instructor, he can handle any tricky situation including testifying before the US Congress and speaking to teenagers.
Middle and High School Students only. In partnership with the Greater Washington Urban League.
Tickets: Free! Advance registration required. Register at www.spymuseum.org

Thursday, 25 February 2016, 6:30pm - Washington, DC - "United States of Jihad" with Peter Bergen at the International Spy Museum

The tragic, ISIS-inspired attack in San Bernardino was a harsh reminder that "homegrown" terrorism is a real and present danger. CNN national security analyst and New York Times bestselling author Peter Bergen has been chronicling Islamist terrorism through groundbreaking reporting on the Middle East, al-Qaeda, and homeland security for more than twenty years. His new book United States of Jihad: Investigating America's Homegrown Terrorists, gives an unprecedented look at the factors that lead to the radicalization of American citizens and offers expert insights into the shape of the threat confronting us. Join Bergen as he shares the forces that have led Americans like Anwar al-Awlaki, Samir Kahn, the Tsarnaev brothers, and so many others down the path to terrorism and investigates the effectiveness of counterterrorism strategies from the FBI's efforts to those of Imam Magid, who is spearheading an effort to reach fundamentalist youths before it is too late.
United States of Jihad will be available for sale and signing at the event.

Tickets: $10. Visit www.spymuseum.org Please RSVP to lzaris@spymuseum.org.

Thursday, 03 March 2016, 7:00pm - Washington, DC - The ESP in Espionage: An Evening with Alain Nu, The Man Who Knows at the International Spy Museum

When the US government began their Star Gate program in the 1970s, they were focused on the possibility of using psychic channels to gather intelligence. Psychics, in a clinically controlled setting, were asked to perform "remote viewing"- attempting to sense targeted information about people, places, and events.

Reports of the program's success run from the eerie to the off-base, but the intelligence world's pursuit of the mind's power has captured the imagination of Alain Nu. The Man Who Knows™ has long been obsessed with the strange, the unknown, and unexplained. His exploration of the unusual has led him to the field of mentalism and developing his untold powers.

Nu's uncanny demonstrations blur the line between science and the mysteries of unexplained phenomena and have been featured in his own TLC Network television specials The Mysterious World of Alain Nu and his book Picture Your ESP! Now he is turning his ESPecially entertaining powers to the world of ESPionage. Join us for an evening with Nu inspired by Star Gate, the trickery of spies, and other top secret projects.

Tickets: $20. Visit www.spymuseum.org
NOW AVAILABLE
Getting a Security Clearance: Questions and Answers about what they are, how they are conducted,
how you can qualify, how long they take, and what can put them in jeopardy.

Two valuable booklets are now available
The Security Clearance Process: Answers to Frequently Asked Questions - by the Congressional Research Service, Sept 2013
[PDF]
Security Clearances - FAQs - ClearanceJobs.com / DICE
[PDF]
---
Intelligence as a Career -with listings of colleges teaching intelligence courses.

AFIO's booklet for high school and college students considering careers
in the U.S. Intelligence Community.
Careers Booklet in PDF Format updated January 2013 available here.
Cannot open some or all of these PDFs? It can mean your PDF viewer is out-of-date.
Use this link to update your viewer to the latest version.
---
Intelligence Community - Seven Years in a Row - Named 2015
One of the Best Places to Work in the Federal Government
For the seventh consecutive year, the Intelligence Community (IC) was honored as #2 in the top-ten Best Places to Work in the Federal Government, according to an independent analysis of federal workers' job satisfaction and commitment.
The rankings were compiled by the Partnership for Public Service (PPS) and American University's Institute for the Study of Public Policy Implementation (ISPPI) and announced recently in Washington, D.C. PPS is a nonprofit, nonpartisan organization that aims to attract people to federal careers and improve how the government runs. The institute conducts research and helps federal leaders solve difficult public-policy issues.
The IC ranked fourth overall among large agencies, which includes over 30 organizations, each of which employs more than two thousand people. Rankings are based on data from the 2015 Federal Employee Viewpoint Survey, which the U.S. Office of Personnel Management administers. The first Federal Government survey was in 2003, but the IC has only participated since 2009. Max Stier, president and CEO of the Partnership for Public Service, noted that the IC does not have to participate but does so voluntarily, "which is a credit to them."
To maintain the security of information about its work force, the IC relies on its own survey instrument to assess each year how its workers feel about issues such as job satisfaction, professional development, and the effectiveness of senior leaders. The IC includes several questions from the federal survey in the IC's annual Employee Climate Survey. That way, the Community's information can be compared with that from other organizations.
Other top-five large organization Best Places to Work are: The National Aeronautics and Space Administration and the U.S. Departments of Commerce, State and Justice.
Visit bestplacestowork.org to see which agencies top the rankings and to access trend analysis, demographic data and all 10 workplace categories, as well as generate custom reports and conduct side-by-side comparisons for up to three agencies.
---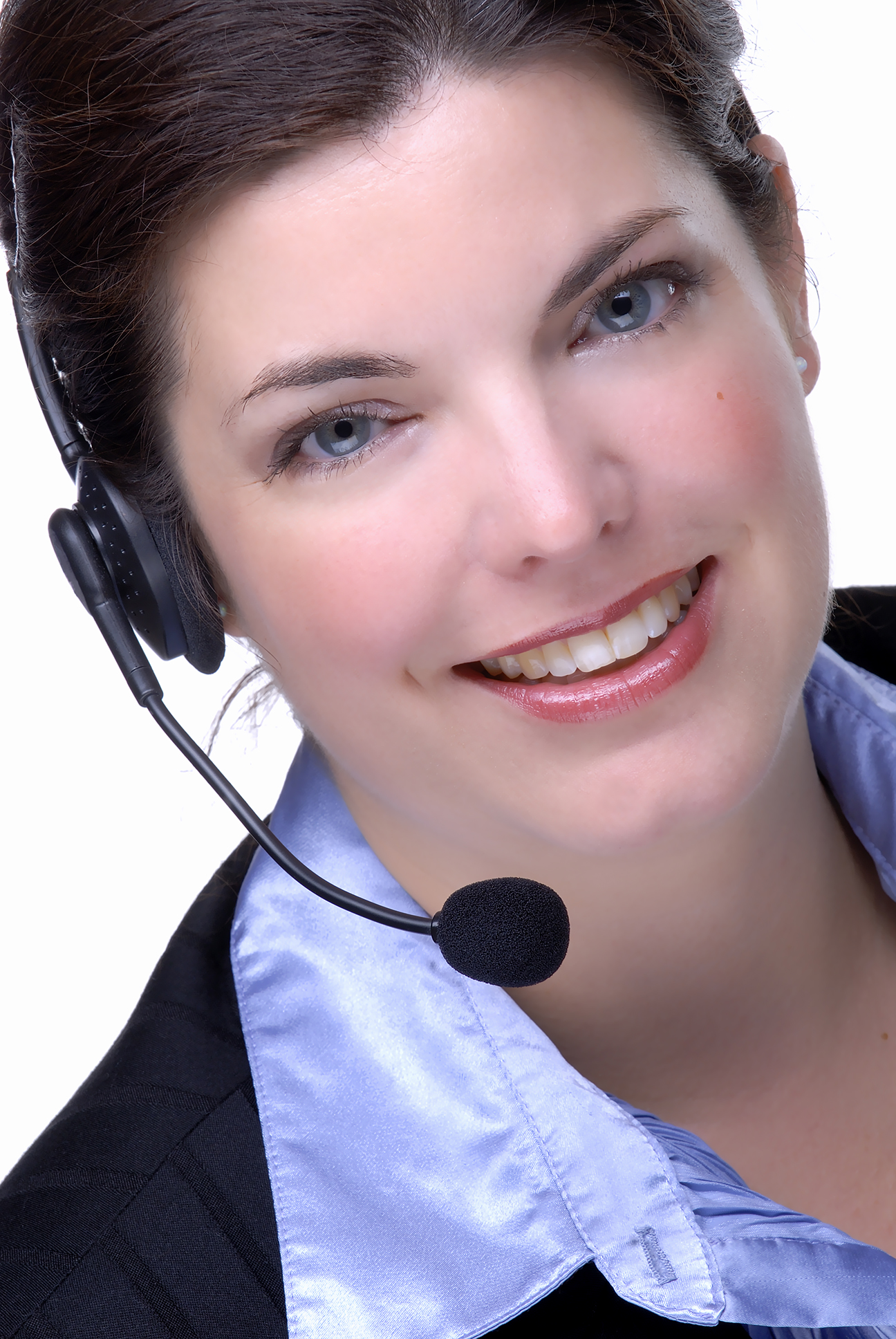 Become a Member
or a Subscriber

Join AFIO or subscribe to our publications and enjoy all our unusual member benefits
JOIN:
As a Member or Subscriber - Use this Online Form
Students, 28 years old or younger, attending a U.S. not-for-profit accredited college, may join 1x at special rate. Email us at afio@afio.com with your info for application and rates.
Agency, University, Foundation, or Corporate Members - use this Online Form or this pdf document.
RENEW:
Renew or Reinstate Your Membership or Subscription here
UPDATE YOUR INFO:
Supply your new Email or Mailing Address here.
---
---
AFIO BOARD OF DIRECTORS' Photos and Public Biographies
---

We Thank These Corporate, Academic, and Charitable Foundation Members
Join as a corporate
or foundation member
---
---
---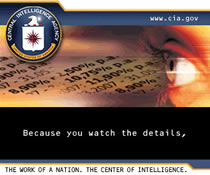 ---
Movies of Interest to AFIO members can be found here.
---

Send your articles and reviews to afio@afio.com for the journal INTELLIGENCER...
This issue was mailed to all current members and subscribers on 10 December 2015.

---
Intelligence
as a Career

Is It Right For You
AND
Are You Right For It?
Click HERE, or the cover photo above, for the updated version of Careers In Intelligence Booklet.
---
Donations Needed -
Help AFIO continue our Special Events, Publications, and Speakers Program.
If you are interested in considering a bequest or deferred, income yielding gift such as a charitable annuity (with a lifetime of income to self and/or spouse), please explore our Bequest Booklet below:
Bequest and Deferred Gifts To AFIO
Consider an immediate donation here, of any amount to underwrite the many free talks AFIO Members provide groups across the country.
---

---