The Association of Former Intelligence Officers (AFIO) presents this website to serve our members and visitors as a portal to the activities of AFIO and to provide word of upcoming educational events by other select intelligence groups.
Upcoming AFIO and Intelligence Community Events
Many informative, fascinating programs are occuring in the Washington Metro Area and across the country. Find out which ones to add to your calendar to stay connected and to stay current.

Corporate
Learn how your company can make a difference with AFIO corporate memberships and marketing opportunities. Reach more than 4,800 intelligence professionals.

National Members
Join AFIO or renew your existing membership and enjoy member benefits, such as special invitations to events, unique banking & investment services, scholarships and career assistance.

Publications
Sign up and receive the popular Weekly Intelligence Notes [WINs] and the printed industry journal: Intelligencer - Journal of U.S. Intelligence Studies, 3 issues per year for the intelligence community by intelligence professionals. AFIO also produces Intelligence As A Career - a frequently updated printed and online guide to organizing your life and education to qualify for work in the intelligence community, and a Guide to the Study of Intelligence intended to assist college instructors and secondary school teachers of history, civics, and current events.

About Us
Learn about AFIO - our many events, publications, programs, and legislative alerts. Support AFIO with purchases and donations or meet our members at events throughout the US. Make your views known.

Chapters
Local AFIO Chapters are the heart of AFIO activities for many members, so join AFIO National and then consider adding a local chapter membership to your mix.

Upcoming AFIO and related Organization Educational Events ... Full listings found here

13 October 2015 - MacDill AFB, FL - AFIO Suncoast Chapter hosts Edward "Eddie" Ko speaking on "the lack of intelligence during the Korean War."

Eddie Ko escaped to South Korea where he happened to meet up with Lt. Eugene Clark as the US Navy was preparing for one of the most pivotal points of the war, the landing at Inchon. Just 14 years old, Ko told the Lieutenant he'd find out how many enemies were there, and when high tide for an invasion landing. The US enlisted him in the Marines as a counterintelligence spy, and he went on to warn the Americans of many surprise attacks.

LOCATION: MacDill AFB Surf's Edge Club, 7315 Bayshore Blvd, MacDill AFB, FL 33621. Please RSVP to the Chapter Secretary for yourself and include the names and email addresses of any guests. Email Michael Shapiro at sectysuncoastafio@att.net. You will receive a confirmation via email. If you do not, contact the Chapter Secretary to confirm your registration. Check-in at noon; opening ceremonies, lunch and business meeting at 1230 hours, followed by our speaker.
FEE: You must present your $20 check payable to "Suncoast Chapter, AFIO" (or cash) at check-in to cover the luncheon. If you make a reservation, don't cancel and get a cancellation confirmation by the response deadline and then don't show up, you will be responsible for the cost of the luncheon.

---

NEW....

AFIO's Intelligence Community Mousepad

Full color seals of all 18 members of the U.S. Intelligence Community on this 8" round, slick surface, nonskid, rubber-backed mouse pad. Price: $20.00 for 2 pads [includes shipping to U.S. based address, only. For foreign shipments, we will contact you with a quote.] Great gift for colleagues and self. Click image above for larger image.

---

Teaching -- or Seeking to learn more -- about the world of Intelligence?

AFIO's Guide to the Study of Intelligence
Are You Using It?
The Guide consists of more than 66 articles on all aspects of intelligence. It is intended to help instructors become familiar with intelligence-related subjects. Guide articles, written by both academic experts and seasoned practitioners, are introductions to the subject with recommended readings for further study.
Guide articles appear in AFIO's journal Intelligencer and as PDFs on our website here.
They are free for academic use.

For a complete list of what articles are available at this time, view this pdf.

Friday, 30 October 2015 - Tysons, VA - Dr. Peter Singer, Cyberwar Expert and Strategist, and a leading expert on changes in 21st century warfare, discusses the recent cyberattacks, military feints by China, and the likelihood of a Global War; Morning speaker is Douglas Waller, on "Legendary spymasters Allen Dulles, Bill Casey, Bill Colby, and Richard Helms - from WWII operatives and saboteurs to CIA Directors."

Peter W. Singer, PhD, the author of multiple award-winning books, is considered one of the world's leading experts on 21st century security issues. He has been named by Defense News as one of the 100 most influential people in defense issues, and by Foreign Policy magazine as one of their Top 100 Global Thinkers. His books include Corporate Warriors: The Rise of the Privatized Military Industry, Children at War, Wired for War: The Robotics Revolution and Conflict in the 21st Century. His most recent book is Cybersecurity and Cyberwar: What Everyone Needs to Know, which was named to both the US Army and US Navy professional reading list. His latest, a novel, is Ghost Fleet: A Novel of the Next World War.

Douglas Waller is former correspondent for Newsweek and TIME, covering the CIA, Pentagon, State Department, the White House and Congress. He will be discussing four men, among the CIA's most controversial directors, who served under Wild Bill Donovan in WWII. He will describe their recruitment, training, and rise -- including backstories of these future DCIs and their use of espionage and sabotage, all covered in Disciples: The World War II Missions of the CIA Directors Who Fought for Wild Bill Donovan.

Register securely here.

Timing: Check-in for badge pickup at 10:30 a.m.; Douglas Waller begins presentation at 11 a.m.; Lunch served at noon; Peter Singer begins presentation at 1:05 pm. Event closes at 2 p.m.
The latest intelligence books, and many others, on display and for sale throughout event.

EVENT LOCATION: The Crowne Plaza, 1960 Chain Bridge Rd, Tysons Corner, VA Driving directions here or use this link: http://tinyurl.com/boey9vf


---

16 November 2015, 12:30 pm - Los Angeles, CA - The AFIO - LA Chapter luncheon meeting with LA County Sheriff Jim McDonnell on Communications between Law Enforcement and Intelligence Agencies

Los Angeles County Sheriff Jim McDonnell will be the guest speaker for our November 2015 AFIO-L.A. Meeting. Sheriff McDonnell will be discussing the topic of improved communication between local law enforcement agencies and federal intelligence agencies, since September 11th and the role the Joint Terrorism Task Force (JTTF) played in improving mutual cooperation and shared gathered intelligence.
Bio of Sheriff Jim McDonnell
On December 1, 2014, Jim McDonnell took the oath of office and was sworn in as the 32nd Sheriff of Los Angeles County, the nation's largest sheriff's office and the seventh largest law enforcement agency in the United States, with 16,400 members and 400 reserve deputies.
Sheriff McDonnell served for 29 years at the Los Angeles Police Department, where he held every rank from Police Officer to second-in-command under Chief Bill Bratton. During his time at the LAPD, he earned that Department's highest honor for bravery, the Medal of Valor, and led LAPD through the implementation of significant reforms. He helped create the blueprint for LAPD's community-based policing efforts that have now become a model for law enforcement agencies throughout the nation.
For five years, Sheriff McDonnell served as the Chief of the Long Beach Police Department. In that role, he implemented numerous improvements that resulted in safer communities, increased morale, and enhanced community relations.
Sheriff McDonnell holds a Bachelor of Science degree in Criminal Justice from St. Anselm College in Manchester, New Hampshire and a Master's Degree in Public Administration from the University of Southern California. He is also a graduate of the Federal Bureau of Investigation's National Executive Institute and has completed executive education programs at Harvard's Kennedy School of Government.
TO REGISTER: Lunch will be served for this event, please note the event is taking place on a Monday, more details to follow. Inquiries to AFIO_LA@yahoo.com.

OTHER IMPORTANT UPCOMING EDUCATIONAL EVENTS....

Friday, 09 October 2015, 1 - 4 pm - Washington, DC - Black Flags - a new book by Joby Warrick

Across Iraq and Syria, in town after town, a black flag has been raised. It is the flag of ISIS and it means that the Islamist dream of an ultraconservative caliphate has come true.

In his new book, Black Flags, Joby Warrick traces this terrifying triumph back fifteen years to what he purposts was the origins in a remote Jordanian prison where a political prisoner named Zarqawi languished. From these roots, Warrick suggests, grew the viral strain of Islamic terror that now threatens to topple regimes across the Middle East.

Meet at the International Spy Museum Store to meet the Pulitzer Prize-winning Washington Post reporter and get a signed copy of Black Flags. Joby's unprecedented access to both the CIA and Jordanian front translates to an adrenaline-fueled account that explicates a man and a movement whose visions threaten an entire region, paired with the Westerners who saw the danger and have struggled to stop it.

Tickets: FREE! No reservation required. Visit www.spymuseum.org

---

Saturday, 10 October 2015, 1 pm-4 pm - Washington, DC - Lena Sisco - You're Lying! Meet An Interrogator at the International Spy Museum

The International Spy Museum Store hosts a signing with Lena Sisco and her book You're Lying! Lena Sisco is a former military intelligence officer and interrogator who has trained Department of Defense (DoD) personnel in detecting deception, interrogation, tactical questioning, elicitation, counter elicitation, and cross cultural communications for more than 11 years. She is the president and cofounder of The Congruency Group, LLC, and a senior instructor at the Body Language Institute in Washington D.C. She has appeared on numerous television shows, including Dr. Drew, HLN, and Access Hollywood. She has a BA degree from the University of Rhode Island and an MA degree from Brown University, and resides in Virginia Beach, Virginia.
Lena wrote You're Lying! because no matter what your profession or life circumstances, you need the skills to take control of a situation, detect deception, and reveal the truth. While you probably won't ever have to interrogate a detainee who doesn't want to tell you about an upcoming terrorist attack—as Lena has—You're Lying! will help you deal with that salesperson trying to rip you off, the kid bullying your child who claims innocence, a cheating spouse, or dissembling boss. As the adage says,
knowledge is power. Lena interrogated numerous members of Al Qaeda and the Taliban while stationed at Guantanamo Bay, Cuba, then taught those skills to Defense Department personnel for years afterward. Her ability to build rapport, accurately read body language, and employ effective questioning techniques led to numerous successes that saved American lives.
You will also learn her easy-to-follow five-step program on how to accurately detect verbal (both spoken and written) and non-verbal deceptive tells, how to conduct an effective line of questioning, and what to do after you identify the lies we all face every day. Take the knowledge in You're Lying! and empower yourself.
Don't get fooled again.
Tickets: FREE! No reservation required. Visit www.spymuseum.org

---

Tuesday, 27 October 2015, 9 a.m. - 5:30 p.m. - Washington, DC - "The 21st Century Intelligence Mission" is theme of Second Annual CIA and GWU Ethos and Profession of Intelligence National Security Conference

Registration is now open for the 2nd annual "Ethos and Profession of Intelligence" National Security Conference, a public event held jointly between CIA and the George Washington University (GWU).

The conference features an opening address by D/CIA Brennan, a keynote by Director of National Intelligence Jim Clapper, and sets of IC panelists, national security experts, current and former foreign intelligence partners, private sector leaders, and members of the media. Panelists will examine the ways technologies and social change are altering the role of intelligence agencies in the 21st century. They also will discuss how agencies interact with policy makers, recruit and develop staff, protect civil liberties, and build international partnerships. The panels are as follows: 21st Century Challenges: Denied Areas, Digital Domains, and Determined Adversaries; 21st Century Warning: What Should Policymakers Reasonably Expect?; Bridging 20th Century Law and 21st Century Intelligence; 21st Century Intelligence Officers: What Capabilities Do They Need to Fulfill the Mission?; and The Shared 21st Century International Mission – Partners in Security.

Registration is on a first-come-first-served basis here. There is no fee to attend. Event location is at GWU's Foggy Bottom campus in Washington, DC.

Registrants should arrive at GWU's Lisner Auditorium, located at 730 21st Street NW Washington, D.C. 20052, to check-in for the event from 8 – 9 a.m on 27 October. The event will begin promptly at 9 a.m. and will conclude at 5:30 p.m. The conference is free-of-charge, and lunch will be provided. Parking is available for a fee at GWU garages.

14 October 2015, 6 - 9 pm - Arlington, VA - Silver Anniversary Gala and Chancellor's Dinner by Institute of World Politics

Since its founding, IWP has grown into the nation's premier graduate school dedicated to developing leaders with a sound understanding of international realities and the ethical conduct of statecraft, based on knowledge and appreciation of the founding principles of the American political economy and the Western moral tradition.
Location: The Ritz-Carlton, Pentagon City, 1250 South Hayes St, Arlington, VA 22202
Sponsorship & Tickets: For information on sponsorship opportunities and ticket purchases, please contact Jennifer Giglio at 202.462.2101 ext. 312 or jgiglio@iwp.edu.
Accommodations: A limited room block held at The Ritz-Carlton, Pentagon City is available at the rate of $269 per night.
To make your reservation, please click here. Input the Arrival Date, Departure Date and Group Code: WPGWPGA.
To make your reservation, by phone, please call 1.800.241.3333. Reference the Group Name: The Institute of World Politics
Schedule of Events: 6:00 pm Cocktail Reception, 7:00 pm Dinner and Program
Keynote Speaker: Lt. Gen. Michael T. Flynn, USA (Ret.), 18th Director of the Defense Intelligence Agency
Entertainment: Keni Thomas, Award winning Nashville singer-song writer and a decorated combat veteran with the elite 75th Ranger Regiment special operations unit.
Attire: Black Tie or Military Dress Equivalent
Guests: An estimated 500 guests will gather to celebrate 25 years of The Institute of World Politics' accomplishments and inspire the next generation of leaders. The event will bring together national and international civic and business leaders, members of Congress, and IWP supporters to reflect on the work of the Institute.
Questions to Jennifer E. Giglio at JGiglio@iwp.edu.

---

21 October 2015 - Laurel, MD - 17th National Cryptologic Museum Foundation General Membership Meeting on "The Changing Face of Terrorism."

Register for the 17th NCMF General Membership Meeting & Symposium. The theme is "The Changing Face of Terrorism," and the program features: NCMF President Richard C. Schaeffer, Jr. will give opening (& closing) remarks; Special tribute to Lt Gen Lincoln D. Faurer, former Chairman of the NCMF BoD; NCMF Curator Pat Weadon will give an update about the NCM & new exhibits; Presentation by Nancy Dillman, former CIA case officer, Afghanistan; Keynote presentation by Robert Grenier, former director, CIA Counterterrorism Center & author of 88 Days to Kandahar; Presentation by David Rohde, author of A Rope and a Prayer, A Kidnapping from Two Sides; Update on milestones, site & architectual planning from Larry Castro, COO, Cyber Center for Education and Innovation - National Cryptologic Museum.
Registration includes breakfast and lunch. Registration fees are $30 for NCMF members and $50 for non-members (includes a one-year complimentary NCMF membership). Registration deadline is 16 October.Remember, this year the Annual Meeting coincides with the Cryptologic History Symposium (see description at this link). Register HERE for both and enjoy multiple days of cryptology! 22 and 23rd October follow featuring NSA's Center for Cryptologic History on "A Century of Cryptology." More information on that special Symposium follows in next entry.

---

Saturday, 14 November 2015 11am- 1pm & 1pm- 3pm - Washington, DC - Take a SPY TOUR of WASHINGTON DC

Explore the Spy Capital of the World You and up to 50 other intrepid tourists will go undercover on a mission to explore the darkest corners of D.C.'s top secret background on a True World Ops Bus Tour. You'll discover the secrets behind notorious spy sites in and around the nation's capital. The content of the tour is suitable for younger audiences and your ticket includes a box lunch and a bottle of water. Use the promo code ILOVESPIES to receive 30% off. REGISTER HERE
NOW AVAILABLE
Getting a Security Clearance: Questions and Answers about what they are, how they are conducted,
how you can qualify, how long they take, and what can put them in jeopardy.

Two valuable booklets are now available
The Security Clearance Process: Answers to Frequently Asked Questions - by the Congressional Research Service, Sept 2013
[PDF]
Security Clearances - FAQs - ClearanceJobs.com / DICE
[PDF]
---
Intelligence as a Career -with listings of colleges teaching intelligence courses.

AFIO's booklet for high school and college students considering careers
in the U.S. Intelligence Community.
Careers Booklet in PDF Format updated January 2013 available here.
Cannot open some or all of these PDFs? It can mean your PDF viewer is out-of-date.
Use this link to update your viewer to the latest version.
---
Intelligence Community - Six Years in a Row - Named 2014
One of the Best Places to Work in the Federal Government
For the sixth consecutive year, the Intelligence Community (IC) was honored as #4 in the top-ten Best Places to Work in the Federal Government, according to an independent analysis of federal workers' job satisfaction and commitment.
The rankings were compiled by the Partnership for Public Service (PPS) and American University's Institute for the Study of Public Policy Implementation (ISPPI) and announced recently in Washington, D.C. PPS is a nonprofit, nonpartisan organization that aims to attract people to federal careers and improve how the government runs. The institute conducts research and helps federal leaders solve difficult public-policy issues.
The IC ranked fourth overall among large agencies, which includes over 30 organizations, each of which employs more than two thousand people. Rankings are based on data from the 2014 Federal Employee Viewpoint Survey, which the U.S. Office of Personnel Management administers. The first Federal Government survey was in 2003, but the IC has only participated since 2009. Max Stier, president and CEO of the Partnership for Public Service, noted that the IC does not have to participate but does so voluntarily, "which is a credit to them."
To maintain the security of information about its work force, the IC relies on its own survey instrument to assess each year how its workers feel about issues such as job satisfaction, professional development, and the effectiveness of senior leaders. The IC includes several questions from the federal survey in the IC's annual Employee Climate Survey. That way, the Community's information can be compared with that from other organizations.
Other top-five large organization Best Places to Work are: The National Aeronautics and Space Administration and the U.S. Departments of Commerce, State and Justice.
Visit bestplacestowork.org to see which agencies top the rankings and to access trend analysis, demographic data and all 10 workplace categories, as well as generate custom reports and conduct side-by-side comparisons for up to three agencies.
---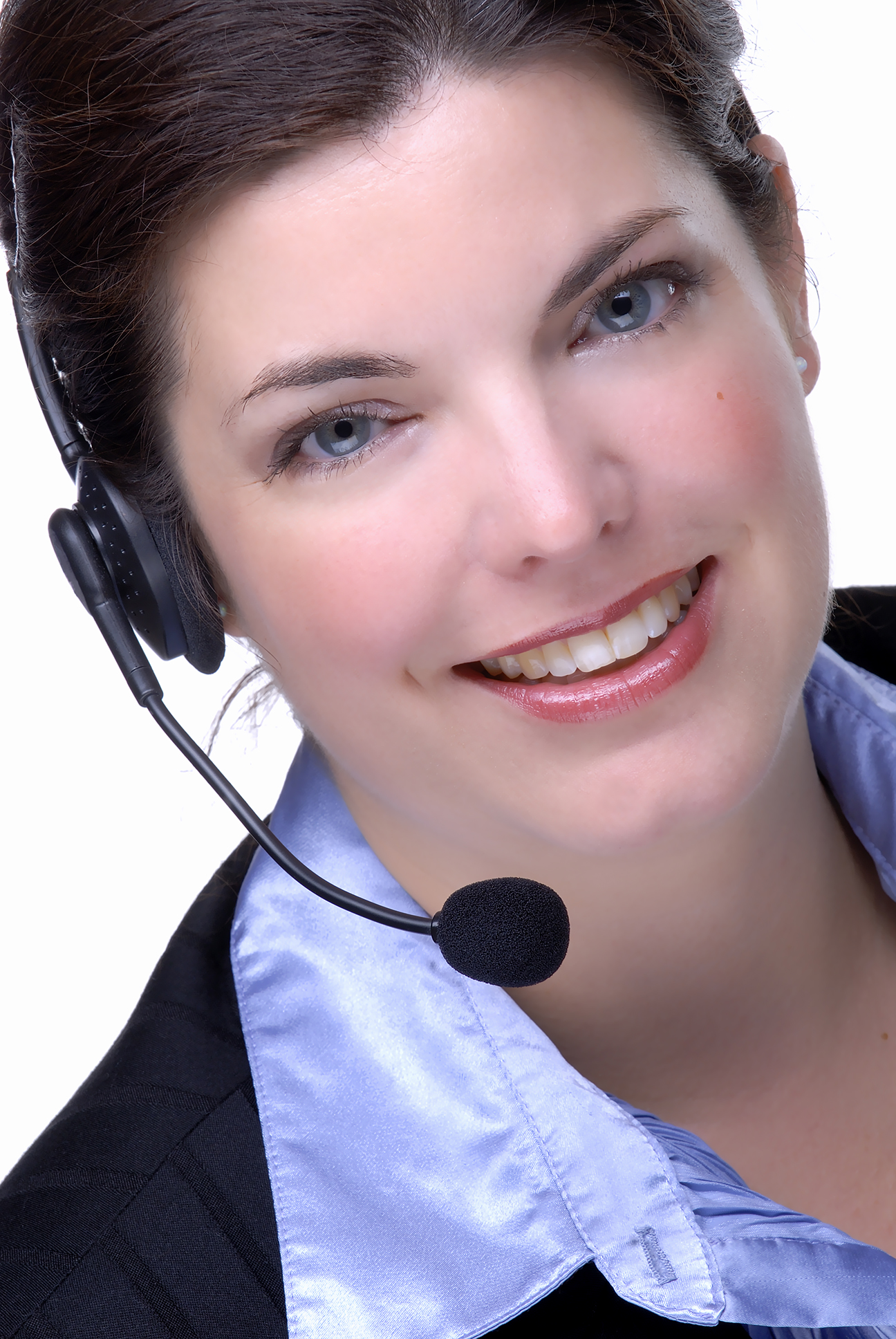 Become a Member
or a Subscriber

Join AFIO or subscribe to our publications and enjoy all our unusual member benefits
JOIN:
As a Member or Subscriber - Use this Online Form
Students, 28 years old or younger, attending a U.S. not-for-profit accredited college, may join 1x at special rate. Email us at afio@afio.com with your info for application and rates.
Agency, University, Foundation, or Corporate Members - use this Online Form or this pdf document.
RENEW:
Renew or Reinstate Your Membership or Subscription here
UPDATE YOUR INFO:
Supply your new Email or Mailing Address here.
---
---
AFIO BOARD OF DIRECTORS' Photos and Public Biographies
---

We Thank These Corporate and Foundation Members
Join as a corporate
or foundation member
---
---
---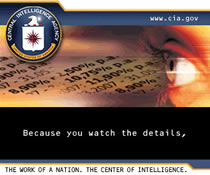 ---
Movies of Interest to AFIO members can be found here.
---

Send your articles and reviews to afio@afio.com for the journal INTELLIGENCER...
This issue mailed to all current members and subscribers on 08 August 2015.

---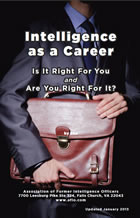 NOW AVAILABLE

Updated for 2013
Intelligence
as a Career

Is It Right For You
AND
Are You Right For It?
Click HERE, or the cover photo above, for the updated version of Careers In Intelligence Booklet.
Released 10 January 2013
---
Donations Needed -
Help AFIO continue our Special Events, Publications, and Speakers Program.
If you are interested in considering a bequest or deferred, income yielding gift such as a charitable annuity (with a lifetime of income to self and/or spouse), please explore our Bequest Booklet below:
Bequest and Deferred Gifts To AFIO
Consider an immediate donation here, of any amount to underwrite the many free talks AFIO Members provide groups across the country.
---

---