---
Section I - INTELLIGENCE HIGHLIGHTS
How Many Russian Soldiers Have Been Killed in Ukraine? What We Know, How We Know It and What It Really Means - Grid, 16 Aug 2022
The estimates range from 1,351 and 43,000, but this much is clear: Russia has a manpower problem.
Last week, after Ukraine's dramatic and deadly strike on a Russian air base in Crimea, Ukrainian President Volodymyr Zelenskyy had a particularly blunt message for the Kremlin.
"If almost 43,000 dead Russian soldiers do not convince the Russian leadership that they need to find a way out of the war," Zelenskyy said, "then more fighting is needed, more results are needed to convince."
We don't really know how many Russian soldiers have been killed in Ukraine. But there is no shortage of estimates.
Article here

Ukraine War: Russia Blames Sabotage for New Crimea Blasts - BBC, 16 Aug 2022
A week after an apparent Ukrainian attack on a Russian military base in occupied Crimea, an arms store at another military facility has been hit by a series of explosions.
Blaming "sabotage", Russian officials said a fire triggered the blasts in the Dzhankoi area, another fire hit a power station and a railway was damaged.
A string of blasts last week destroyed Russian warplanes at a Black Sea base on the Crimean coast.
Ukraine has not admitted that attack.
Article here

ALSO See: "Russia Blames 'Sabotage' for Explosions in Northern Crimea" - FT, 16 Aug 2022

John Bolton, Target in Alleged Iran Assassination Plot, Urges U.S. to Stop Nuclear Deal Talks - YahooNews, 11 Aug 2022
John Bolton urged the Biden administration to cease negotiations with Iran after a federal indictment revealed an alleged plot to assassinate the former Trump adviser. Bolton said others are also being targeted and called for the U.S. to work on removing the regime from power.
"I do think it's important for people to understand that this plot, this effort to kill me ... and I'm certainly not alone in this, they're after plenty of people, including average citizens, not just former government employees — that shows the real nature of the regime," Bolton told Yahoo News in an interview Thursday.
Article here

ALSO See: "John Bolton Says He's 'Embarrassed' That an Iranian Revolutionary Guard Member Offered the 'Low Price' of Just $300,000 to Assassinate Him" - BusinessInsider, 10 Aug 2022

Five Takeaways from the Post's Examination of the Road to War in Ukraine - WPost, 16 Aug 2022
The United States intelligence community penetrated multiple points of Russia's political leadership, spying apparatus and military,... 2. Every decision on arming Ukraine was predicated on not giving Russia a reason to attack the United States and NATO. ... 3. Biden dispatched his top intelligence official to confront Putin... 4. Kyiv complained U.S. intelligence wasn't specific enough... and 5. Zelensky suspected that some Western officials...
Article here

U.S. Struggled to Convince Allies, and Zelensky, of Risk of Invasion - WPost, 16 Aug 2022
...the nation's top intelligence, military and diplomatic leaders filed into the Oval Office for an urgent meeting with President Biden. They arrived bearing a highly classified intelligence analysis, compiled from newly obtained satellite images, intercepted communications and human sources, that amounted to Russian President Vladimir Putin's war plans for a full-scale invasion of Ukraine. ... Much more radical than Moscow's 2014 annexation of Crimea and instigation of a separatist movement in eastern Ukraine, Putin's war plans envisioned a takeover of most of the country.
Article here

Russia Accuses British Spy Plane of Violating Airspace North of Kola Peninsula - BarentsObserver, 16 Aug 2022
"The aircraft violated the state border of the Russian Federation in the area of Cape Svyatoy Nos," the short note by the Defense Ministry says.
Cape Svyatoy Nos is a small peninsula stretching out in the Barents Sea from northeast of Gremikha, a closed-down submarine base on the eastern shores of the Kola Peninsula.
Both American and British military operates intelligence gathering aircraft of the RC-135W Rivet Joint. The aircraft is frequently flying missions over the Barents Sea, but violations of Russian airspace have not been reported in recent years.
Article in English here

Chris Inglis, White House Cyber Director: 'Defense is the New Offense' for Cyber - Nextgov, 12 Aug 2022
At DEF CON, National Cyber Director Chris Inglis discussed the nuances of cyber defense.
Something must be done to stop the persistent sale of tech that isn't secure, "so that it's not the person who's operating at the end of that web chain stuck with a system that can't be defended." White House National Cyber Director Chris Inglis asserted that the way forward for cybersecurity is defense, defined roles and responsibilities and investing in resilience and robustness.
According to Inglis, there are "three waves of attacks" that have progressed in recent years.
The first wave "focused on adversaries holding data and systems at risk." In the second, the attackers "still held data and systems at risk, but they then abstracted that into holding critical functions at risk." The third is an attack on confidence, as exemplified by the attack on the Colonial Pipeline.
Article here

ALSO See: "You Don't Have to Be a Spy to Violate the Espionage Act" - Nextgov, 16 Aug 2022

U.S. Approves Nearly All Tech Exports to China, Data Shows - WSJ, 16 Aug 2022
Critics say the Commerce Department-led export-controls process needs an urgent overhaul, while others say the U.S. needs allies on board first. A Commerce Department-led process that reviews U.S. tech exports to China approves almost all requests and has overseen an increase in sales of some particularly important technologies, according to an analysis of trade data.
Of the U.S.'s total $125 billion in exports to China in 2020, officials required a license for less than half a percent, Commerce Department data shows. Of that fraction, the agency approved 94%, or 2,652, applications for technology exports to China, the analysis showed. ...
The result: The U.S. continues to send to China an array of semiconductors, aerospace components, artificial-intelligence technology and other items. Critics say such sales, which have taken place across successive U.S. administrations, could be used to advance Beijing's military interests.
Article here

Proposed FTC Rules Address Commercial Surveillance, Represent Seismic Shift in Handling of Consumer Data - CPO Magazine, 15 Aug 2022
The Federal Trade Commission (FTC) has announced that it is considering proposals that would place strong and sweeping new regulations on consumer data processing and handling, with a focus on the "commercial surveillance" conducted by data brokers. The FTC rules now enter a public comment period of 60 days after passing a 3-2 vote for publication in the Federal Register, and could bypass the legislative process to become the first real comprehensive federal standards addressing data privacy issues for all industries.
Article here

Sen. Rand Paul Wants to Repeal the Espionage Act amid the Mar-a-Lago Investigation - NPR, 15 Aug 2022
Sen. Rand Paul, R-Ky., is calling for the Espionage Act to be repealed amid a federal investigation into the possible mishandling of government records and classified documents that were found at former President Donald Trump's Florida home.
"The espionage act was abused from the beginning to jail dissenters of WWI. It is long past time to repeal this egregious affront to the 1st Amendment," Paul wrote.
The statement comes less than a week after the FBI search at Trump's Mar-a-Lago estate in Palm Beach, Fla. Investigators took multiple sets of classified documents from the property. The search warrant lists three laws that appear central to the federal investigation, including one that's part of the Espionage Act. So far, neither Trump nor any of his aides have been charged in the investigation.
Article here

What's in the Unsealed Mar-a-Lago Search Warrant? - Lawfare, 12 Aug 2022
On Friday afternoon, Magistrate Judge Bruce Reinhardt of the U.S. District Court for the Southern District of Florida unsealed the search warrant the FBI executed at Mar-a-Lago on Monday, along with the inventory of seized materials. The action follows yesterday's speech by Attorney General Merrick Garland, in which he declared that the Justice Department would move the court to release the material—and the decision by former President Donald Trump not to object to the release.
What follows is a quick analysis of the material released...
Article here

---
Section II - IC PODCASTS, COMMENTARY, BLOG UPDATES
Hal Brands on The Potential Future Conflict with China — interviews by Former Acting D/CIA Mike Morell


Intelligence Matters: A CBS News original national security podcast is hosted by former CIA acting director and CBS News national security contributor Michael Morell. The most recent podcasts/interview is:
Aug 10 | The Potential of Future Conflict with China: Professor Hal Brands
In this episode of Intelligence Matters, host Michael Morell speaks with Hal Brands, Henry A. Kissinger Distinguished Professor of Global Affairs at the Johns Hopkins University School of Advanced International Studies and author of the new book, Danger Zone: The Coming Conflict with China, about China's economic, political and demographic trajectory and the percolating risk of conflict with Beijing in the coming years. Brands explains why he believes China, rather than being on the rise, is peaking as a global power and as a result may engage in more destabilizing behavior. Brands and Morell explore how certain external tailwinds - which once propelled China's rise - have become headwinds, and may be driving President Xi Jinping's tightening grip on political power. They also discuss the effect of Speaker Pelosi's visit to Taipei, different scenarios and timelines for a possible Chinese invasion of Taiwan, as well as how the conflict in Ukraine may - or may not - affect Xi's calculus.

Other recent "Intelligence Matters" podcasts to stream or download:
Aug 03 | Battlefield Lessons for Ukraine, Taiwan: Former Diplomat Eric Edelman
July 27 | Best Of: Stanford Professor and Author Amy Zegart
July 20 | Psychiatrist Kenneth Dekleva on Profiling World Leaders
July 13 | Making Fun of Spies: Former CIA Officer and Satirist Alex Finley
July 06 | German Marshall Fund President Heather Conley on Russia's "Strategic Conservatism"
More about Intelligence Matters by Michael Morell here. Podcasts also available here.
---
The Reality of Cyber Conflict: How Cyberattacks and Espionage Work in the Real World... - Stewart Baker, Colleagues, Guests at Steptoe Cyberblog
Cyberblog by Steptoe & Johnson LLP — By Stewart Baker [Chairman, AFIO]
Episode 419: Cyber Persistence released 15 Aug 2022
Just when you thought you had a month free of the Cyberlaw Podcast, it turns out that we are persisting, at least a little. This month we offer a bonus episode, in which Dave Aitel and I (Stewart Baker) interview Michael Fischerkeller, one of three authors of "Cyber Persistence Theory: Redefining National Security in Cyberspace."
The book is a detailed analysis of how cyberattacks and espionage work in the real world – and a sharp critique of military strategists who have substituted their models and theories for the reality of cyber conflict. We go deep on the authors' view that conflict in the cyber realm is all about persistent contact and faits accomplis rather than compulsion and escalation risk. Dave pulls these threads with enthusiasm.
I recommend the book and interview in part because of how closely the current thinking at United States Cyber Command is mirrored in both. ... Hear the discussion here: Article and podcast
Some Prior Conversations:
Episode 418: Dusty Old Industrial Policy Gets Dusted Off*
Episode 417: "Cybersecurity's First Crash Report"
Episode 416: "The First Thing We Do, Let's Hack All the Lawyers"
Episode 415: "And the Prize for Most Lawyer-Whipped Cyberforce on the Planet Goes to …"
Episode 414: A Small Door and Too Many Fat Men: Congress's Tech Agenda
Episode 413: Is This Podcast Sentient?
Episode 412: Privacy and the Press: Interviewing Amy Gajda
---
Crimea Explosions Hint at a Broader Ukrainian Counteroffensive - Latest Insights from Jack Devine of Arkin Group
The Arkin Group's August 11 "In Other News" letter to private clients by former CIA Deputy Director, Operations... Officer Jack Devine features...
Explosions in annexed Crimea shake Russia's confidence, hint at a broader Ukrainian counteroffensive. Satellite imagery from earlier this week revealed that multiple Russian warplanes stationed at the Saki airbase in Crimea were damaged or destroyed on Tuesday. Moscow is still trying to get its story straight on what happened-- the Russian defense ministry claimed that the airbase explosions were caused by detonated aviation ammunition, while state propagandists furiously spouted-off that Russians are under attack by Ukraine. Kyiv has not officially claimed responsibility for the destruction of the Russian planes, but a senior Ukrainian Ministry of Defense official confirmed Kyiv's role in the attack to the media and further indicated that more operations of a similar nature are in the works. President Zelenskyy also publicly and emphatically restated the goal of liberating Crimea from Russian control. ... Devine analysis and insights continue here.
Follow link here to read analyses and predictions given to their private clients on the topics from last week. There sometimes is a delay of seven days before the above topics will appear at this link.
---
Retired CIA Operative Says the War in Ukraine Is "Our War" — more from JJ Green/WTOP's "Inside the SCIF"

Inside the SCIF by JJ Green, WTOP - Issue #173, 11 Aug has details on...AG Explains Raid of Mar-a-Lago; Garland's Explanations; Suspect attacks FBI Office in Cincinnati; UN Alarm over Shelling of Ukraine Nuclear Plant; Russian Spy Sheds Light on Russian Espionage in Georgia; Former Twitter Employee Convicted of Spying for Saudi Arabia; US Obtains Warrant for Seizure of Oligarch's $90Mil Airplane; Update on Griner and Whelan; more.


Target USA Podcast 344 is on: Retired CIA Operative Says the War in Ukraine Is "Our War"
Douglas London, former Senior Operations Officer says, "Putin is not going to stop" with Ukraine.
In The Hunt podcast: The Terrorism Threat after the Killing of Al-Qaida Leader Ayman Al-Zawahiri
The leader of al-Qaida, Ayman al-Zawahiri, was killed in a U.S. drone strike late last month in Afghanistan.
J.J. Green speaks with Congresswoman Abigail Spanberger, a former CIA operative who now represents Virginia's 7th District, who says the U.S. now faces a "dispersed risk" of terrorism.
---
MIA? Get the Update on SpyTalk's Jeff Stein... a few "SpyTalk" items by Jeff Stein and Colleagues on Substack...

Aug 10: "Down But Not Out" by Jefferson Morley about Jeff Stein
SpyTalk editor endures a serious operation but is now healing nicely.
Photographic evidence provided.

July 24: "Behind Zelenskyy's Security Shakeup" - Olga Lautman
A deep and continuing rot of treason imperils Ukraine's battle against the Russians
July 18: "How to Describe Russia's Ukraine Terror" - David Charney M.D.
Call it 'ISIS-on-Steroids,' says Intel Insider and Psychiatrist David Charney
July 16: "Ben Macintyre is Back with a Monumental War Tale" - Peter Eisner
The star of his story is Colditz Castle, the Nazis' 500-year-old fortress prison
July 14: "SpyTalk Behind the Lines: Vault-7 and More" - Jeff Stein and Jefferson Morley
CIA losses, Russian suicides, counterterror blowbacks, Kabul debacle, etc.
July 13: "The Long Arm of China's Secret Police Reaches into the U.S." - Jeff Stein
China's secret police recruited two DHS agents, one current and one former, to aid spying, harassment schemes.
---
Section III - BROUGHT TO OUR ATTENTION BY MEMBERS
Tehran Always Wanted Salman Rushdie Dead. Now It Hopes to Profit from His Stabbing. - Atlantic Council, 16 Aug 2022
On February 14, 1989, Iran's state broadcaster stopped its daily programs to broadcast a fatwa or religious edict from the Islamic Republic's founder, Ayatollah Ruhollah Khomeini. The fatwa address called for the murder of Salman Rushdie for writing a book he never read: The Satanic Verses.
Thirty-three years later, the "arrow shot by Imam Khomeini hits home" in New York, or at least that's how the clerical establishment in Iran sees the attempt on the life of the acclaimed British writer.
Rushdie, seventy-five, was left severely injured after being stabbed multiple times on stage at an event in New York on August 12. He is now able to breathe unaided. The perpetrator has since been identified as Hadi Matar.
Born in the United States but with roots in Lebanon, twenty-four-year-old Matar apparently sympathized with Iran's Islamic Revolutionary Guards Corps (IRGC) and had allegedly told one Iranian hardliner months ago that he planned to kill Rushdie.
Article here

Judge Throws Out Plea Deals for Couple in Submarine Spy Case - NYT, 16 Aug 2022
A federal judge on Tuesday threw out the plea agreements for a Maryland couple who had tried to sell submarine secrets to a foreign country, arguing that the prison time for one of the defendants was less than some low-level drug dealers receive. ... Mr. Toebbe had agreed to a deal that would send him to prison for 12 years, while Ms. Toebbe agreed to serve three years, which would have likely freed her in two years. ... The judge's decision forced the Toebbes to withdraw their pleas, and Judge Gina M. Groh of Federal District Court for the Northern District of West Virginia set a trial date for January.
Article here

Julian Assange's Lawyers, Journalists Sue the CIA for Allegedly Spying on Them - SBS News, 16 Aug 2022
Lawyers for WikiLeaks founder Julian Assange sued the US Central Intelligence Agency and its former director Mike Pompeo on Monday, alleging it recorded their conversations and copied data from their phones and computers.
The attorneys, along with two journalists joining the suit, are Americans and allege that the CIA violated their US constitutional protections for confidential discussions with Mr Assange, who is Australian.
They said the CIA worked with a security firm contracted by the Ecuadoran embassy in London, where Mr Assange was living at the time, to spy on the WikiLeaks founder, his lawyers, journalists and others he met with.
Article here

Intelligence Committee Members Warn US of Bioweapons Targeting DNA of Individual Americans - FoxNews, 24 July 2022
Congressman Jason Crow says young Americans are too willing to give up their DNA info.
Crow, a former Army Ranger, then argued that once a person's DNA is gathered by a private company, that company can then sell it. 23andMe has denied ever selling the private information it gathers from customers.
... Sen. Joni Ernst, R-Iowa, also attended the forum and added that U.S. adversaries could use the same technology to target livestock and crops to induce famine. ... The warnings from Crow and Ernst came the same day that they raised alarms over the availability of cheap, military-capable drones, as well as China and Russia's expanding use of AI.
Article here

Putin's Secret Agents 'Refuse to Work in Russian-Occupied Ukraine Even When Offered Eight Times Their Normal Salary' - DailyMail, 13 Aug 2022
Russian spies are refusing to move to occupied parts of Ukraine, FSB insider says.
Even salaries six or eight times the usual amount cannot entice reluctant agents. Some are hiding behind medical certificates signed by compliant doctors. Retirees are now being called on, but just three of 200 'said they would consider.
Article here

The Screwball Way We Make Secrets Is Finally Biting Us - ClearanceJobs, 16 Aug 2022
The recent FBI raid of former-president Donald Trump's house has triggered a national conversation about state secrets, and that's good. The secrecy apparatus of the United States is awash in contradiction, ambiguity, and overreach. Without an informed public, there is little hope that it will ever see reform. Good government requires transparency. The more secrets a government has, the worse off we all are.
The state just doesn't have a whole lot of interest in declassifying documents of its own accord. According to Executive Order 13526, agencies are required to release most non-nuclear documents that are over 25 years old.
... Security experts and professionals are rending their garments and pulling their hair out on Twitter and cable news right now to explain that what Trump did was wrong and that, no, he didn't really have the authority to mishandle classified material. But almost by definition, it is nigh impossible for the president of the United States to mishandle classified information. Such is the awesome power of the office, and the reason why voters should take great care when choosing who should hold it.
Unless Trump had in a Mar-a-Lago safe the plans for some easy way to enrich uranium, and intended to sell them to a foreign power, as president he absolutely had the right to whatever state secrets he brought home from work, and by virtue of his office—from which virtually the entire classification system of the United States flows—if he said something is declassified, it is declassified.
Article here

Researcher Hacks Elon Musk's Starlink System with $25 Homemade Device - BusinessStandard, 13 Aug 2022
A cyber-security researcher has hacked the Elon Musk-run Starlink satellite-based internet system by using a $25 homemade device.
Belgian security researcher Lennert Wouters revealed the first-ever hacking of Starlink's user terminals or satellite dishes located at homes and buildings.
At the Black Hat security conference in Las Vegas in the US, Wouters successfully hacked the Starlink internet system using a homemade circuit board or modchip that cost around $25 to develop, reports Wired.
Article here

Blacklist and Bankrupt Abusive Spyware Makers, Researchers Tell Congress - Gizmodo, 27 July 2022
The House Intelligence Committee held a hearing on Wednesday to discuss the dangers posed by commercial surveillance, particularly the NSO Group.
Members of Congress—you know, the people who can't seem to do anything—are taking their considerable talents to the fight against digital threats. On Wednesday, the House Intelligence Committee held a public hearing to address the threat of "commercial cyber surveillance," otherwise known as the spyware industry.
Experts and victims told lawmakers to blacklist abusive spyware makers from doing business in the U.S., thereby bankrupting them.
John-Scott Railton at the hearing: "If NSO Group goes bankrupt tomorrow, there are other companies, perhaps seeded with U.S. venture capital, that will attempt to step in to fill the gap. As long as U.S. investors see the mercenary spyware industry as a growth market, the U.S. financial sector is poised to turbocharge the problem and set fire to our collective cybersecurity and privacy."
Article here

ALSO See: "NSO Group's Pegasus Spyware Used against Thailand Pro-Democracy Activists and Leaders" - Schneier on Security, 19 July 2022

Twitter Exposes Personal Information for 5.4 Million Accounts - Schneier on Security, 14 Aug 2022
Twitter accidentally exposed the personal information—including phone numbers and email addresses—for 5.4 million accounts. And someone was trying to sell this information.
So after forcing users to enter a phone number to continue using twitter, despite twitter having no need to know the users phone number, they then leak the phone numbers and associated accounts. Great.
But it gets worse… After being told of the leak in January, rather than disclosing the fact millions of users data had been open for anyone who looked, they quietly fixed it and hoped nobody else had found it.
It was only when the press started to notice they finally disclosed the leak.
That isn't just one bug causing a security leak—it's a chain of bad decisions and bad security culture, and if anything should attract government fines for lax data security, this is it.
Article here

Britain Should Prepare for a Nuclear War - The Telegraph, 13 August 2022
I don't buy the popular scepticism that Vladimir Putin wouldn't resort to using such weapons. He has already attacked the UK with nuclear material, Polonium 210, which was used to murder Alexander Litvinenko. Is it so unlikely that Putin would make use of a nuclear weapon, even a small one, to achieve his goals now?
The threat of a nuclear attack or accident has rarely been higher. UN secretary-general Antonio Guterres has warned that "humanity is just one misunderstanding, one miscalculation away from nuclear annihilation". UK National Security advisor Sir Stephen Lovegrove has said that a breakdown in strategic dialogue between the West and China had raised the risk of an accidental escalation to nuclear war. All this against a backdrop of Putin threatening Nato and Ukraine with a nuclear strike, Xi Jinping's sabre-rattling against Taiwan, Iran claiming to be nuclear weapon capable, and North Korea working to get there.
Opinion here

America's Shameful Failure in Afghanistan: The Scale of Humiliation - Steyn, 16 Aug 2022
~It is one year since the Fall of Kabul. Since then, America has launched another war, albeit fought at one remove. But there is little to say on this first anniversary that I did not say twelve months ago. This was a much quoted column, first published on Sunday August 15th 2021:
To reprise a line from a decade-old column of mine:
Afghanistan is about Afghanistan – if you're Afghan or Pakistani. But, if you're Russian or Chinese or Iranian or European, Afghanistan is about America. If you're an Afghan schoolgirl, today is the fall of Kabul; elsewhere, in the chancelleries of allies and enemies alike, it's the fall of America.
Article here

---
VIDEOS, REPORTS, EXHIBITS, DOCUMENT RELEASES
VIDEO and REPORT: Member of Iran's Islamic Revolutionary Guard Corps (IRGC) Charged with Plot to Murder the Former National Security Advisor - DOJ, 10 Aug 2022

An Iranian national and member of Iran's Islamic Revolutionary Guard Corps (IRGC) was charged by complaint, unsealed today in the District of Columbia, with use of interstate commerce facilities in the commission of murder-for-hire and with providing and attempting to provide material support to a transnational murder plot.
According to court documents, beginning in October 2021, Shahram Poursafi, aka Mehdi Rezayi, 45, of Tehran, Iran, attempted to arrange the murder of former National Security Advisor John Bolton, likely in retaliation for the January 2020 death of Iran's Islamic Revolutionary Guard Corps – Qods Force (IRGC-QF) commander Qasem Soleimani. Poursafi, working on behalf of the IRGC-QF, attempted to pay individuals in the United States $300,000 to carry out the murder in Washington, D.C. or Maryland. ...
"Iran has a history of plotting to assassinate individuals in the U.S. it deems a threat, but the U.S. Government has a longer history of holding accountable those who threaten the safety of our citizens," said Executive Assistant Director Larissa L. Knapp of the FBI's National Security Branch. "Let there be no doubt: The FBI, the U.S. government, and our partners remain vigilant in the fight against such threats here in the U.S. and overseas."
DOJ Announcement here
ALSO See VIDEO: "Member of Iran's IRGC Charged with Plot to Murder Former National Security Advisor"

REPORT: Summary of the Reengagement of Detainees Formerly Held at Guantanamo Bay, Cuba - ODNI, 8 Aug 2022
The Director of National Intelligence, in consultation with the Director of the Central Intelligence Agency and the Director of the Defense Intelligence Agency, shall make publicly available an unclassified summary of—(1) intelligence relating to recidivism of detainees currently or formerly held at the Naval Detention Facility at Guantanamo Bay, Cuba, by the Department of Defense; and (2) an assessment of the likelihood that such detainees will engage in terrorism or communicate with persons in terrorist organizations.
Report PDF here

PODCAST: "The Information Battlespace" – Foreign Denial and Deception with Bill Parquette - Hammond/SpyCast, 16 Aug 2022

Bill Parquette, former Chair of the Denial and Deception Committee, (which aimed to discover and mitigate foreign denial and deception operations against the U.S. by coordinating efforts throughout the IC), joins Dr. Andrew Hammond, International Spy Museum's Historian and Curator, to discuss Denial and Deception. They discuss examples such as D-Day, the Yom Kippur War, and the Persian Gulf War. Topics covered: Denial and deception – what it is and why it matters; Key examples of denial and deception; Detecting denial and deception operations; and How to avoid seeing monsters everywhere.
Podcast here
---
Section IV - Books, Research Requests, Jobs, Obituaries
Books — Newly Released, Overlooked, Forthcoming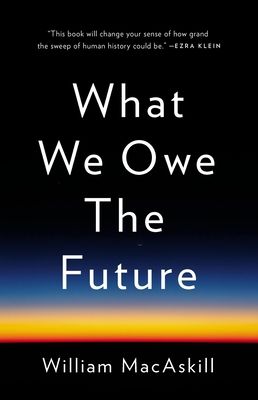 What We Owe the Future
by William MacAskill
(Basic Books, Aug 2022)
Scottish ethicist and Oxford professor MacAskill urges that those alive today consider the lingering effects of their carbon-footprint–deepening actions. The fate of the world is in our hands. Humanity's written history spans only five thousand years. Our yet-unwritten future could last for millions more – or it could end tomorrow. Astonishing numbers of people could lead lives of great happiness or unimaginable suffering, or never live at all, depending on what we choose to do today. MacAskill argues for longtermism, that idea that positively influencing the distant future is a key moral priority of our time. From this perspective, it's not enough to reverse climate change or avert the next pandemic. We must ensure that civilization would rebound if it collapsed; counter the end of moral progress; and prepare for a planet where the smartest beings are digital, not human. If we put humanity's course to right, our grandchildren's grandchildren will thrive, knowing we did everything we could to give them a world full of justice, hope and beauty.
Book available here
---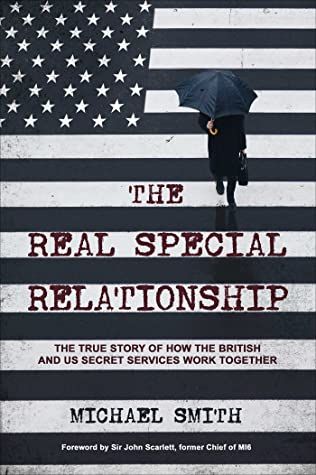 The Real Special Relationship: The True Story of How the British and US Secret Services Work Together
by Michael Smith
(Simon & Schuster, Aug 2022)
'Fascinating analysis' —Nigel West; 'Meticulously researched...a remarkably good read' —John Brennan, former CIA Director; 'Excellent...gives a detailed, highly professional account' —Sir John Scarlett, former MI6 Chief
​
The Special Relationship between America and Britain is feted by politicians on both sides of the Atlantic when it suits their purpose and just as frequently dismissed as a myth, not least by the media, which announces its supposed death on a regular basis. Yet the simple truth is that the two countries are bound together more closely than either is to any other ally.
Smith reveals how it all began, when a top-secret visit by four American codebreakers to Bletchley Park in February 1941 - ten months before the US entered the Second World War - marked the start of a close collaboration between the two nations that endures to this day. Once the war was over, and the Cold War began, both sides recognised that the way they had worked together to decode German and Japanese ciphers could now be used to counter the Soviet threat. Despite occasional political conflict and public disputes, such as during the Suez crisis, behind the scenes intelligence sharing continued uninterrupted, up to the recent Russian invasion of Ukraine.
Includes a fascinating range of characters, from Winston Churchill and Ian Fleming to Kim Philby and Edward Snowden, who have shaped the security of our two nations. Supported by in-depth interviews and an excellent range of personal contacts, he takes the reader into the mysterious workings of MI6, the CIA and all those who work to keep us safe.

Book may be ordered here
---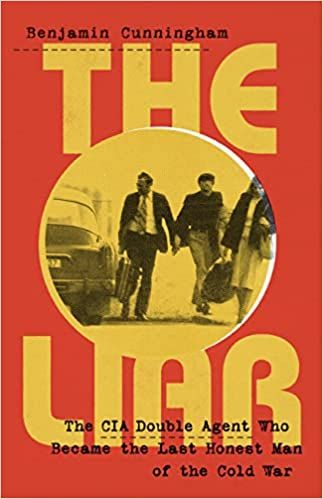 The Liar: How a Double Agent in the CIA Became the Cold War's Last Honest Man
by Benjamin Cunningham
(Public Affairs Press, Aug 2022)
Economist correspondent Cunningham pens a Cold War spy tale spanning several decades. Double agent Karel Koecher came of age in Prague as the Communist Party clamped down on the country in 1948. Rebellious and disaffected, Karel and some classmates were arrested by the StB, a secret police force, for their half-baked plot to overthrow the Communist regime, which marked Karel as suspicious. His spotty record limited his career opportunities, so he became an agent for the StB and met his wife, Hana, who was up for the adventure. Assigned to infiltrate the CIA, he moved to New York in 1965 and studied at Columbia University, while Hana worked in the diamond trade. Soon he was inside the CIA translating documents, positioned to play the role of double agent. He took information he accessed there and fed it back to Communist intelligence agencies, including the KGB. The story plays against the backdrop of political events through the 1980s as Karel and Hana reach their pinnacle in a hedonistic life (nudism and wife-swapping at Plato's Retreat) in New York, until it all comes crashing down. —Library Journal
Book may be ordered here

---
CFP: IAFIE Citadel Conference - "Intelligence Education in a Contested World" - 20-22 October 2022
Call for Proposals — for conference to be held at The Citadel — The Military College of South Carolina which will host the annual IAFIE (International Association for Intelligence Education) conference in Charleston, SC from 20-22 October 2022.
The conference promotes intelligence education and provides an exceptional opportunity for networking among scholars and practitioners from academia, the private sector, and all levels of government. IAFIE also encourages the direct participation of both graduate and undergraduate students.
At this time, IAFIE seeks papers on ways to advance intelligence education in the areas of national security, law enforcement, and the business sector. Panel and paper proposals that speak to the broad conference theme of "Intelligence Education in a Contested World" will be most welcome!
We are interested, but not exclusively, in complete panel proposals, individual paper proposals, and graduate/undergraduate student research as they might relate to current IAFIE Study Groups:
• The Death of Democracy; • Combating the Popularity of False Narratives; • Defining the Proper Role of Structured Analytic Techniques; • What Analysts Need to Know about Probability and Statistics; • Defining Core Competencies for Intelligence Analysts; • Challenges of Competitive and Business Intelligence; • Cyber Challenges: Defining the Domain of Cyberspace.
Please submit your 250-word panel and/or paper proposals (abstract) to Dr. Larry Valero, IAFIE Events Chair at citadelconference@iafie.org by 15 September 2022.
Notification of acceptance of proposals will be provided on a rolling basis.
Full panel proposals should also include the following information: • Panel title; • Abstract; • All presenter names (limited to four), affiliations, and presentation titles; • Panel discussant name and affiliation and; • Panel chair name and affiliation.
Event location: The Citadel, The Military College of South Carolina, Charleston, SC.
For more information on presenting, attending, or sponsoring the conference, please visit the IAFIE conference website or ask questions do so here
CFP on "Domestic Intelligence Organizations in Non-Democratic Regimes" for the International Journal of Intelligence and CounterIntelligence
The resurgence of authoritarianism in the 21st century coincides with transformations in intelligence that offer states greater surveillance capabilities than any other era of human history. This special issue will explore intelligence in non-democratic regimes to elicit insights on how these non-democratic intelligence cultures and practices might harness intelligence in the future compared to how they have in the past. The editors are particularly interested in case studies that focus less on theory and more on history and new evidence, although papers that offer original theoretical concepts are welcome.
Contributions may include, but are not limited to, the following questions and issues:
· The role of new technology in domestic intelligence or surveillance by non-democratic states (including the newly-developed digital authoritarianism practices)
· How ideology shaped domestic intelligence organizations, functions, or operations in non-democratic states
· Single or comparative case studies
· The influence of society, culture, and history on intelligence in non-democratic regimes and vice versa
· The role of individuals as driving forces in non-democratic intelligence structure, organization, and behavior
· The effect of intelligence on minority or underrepresented groups and voices
· The pressure or influence of outside states, including allies, adversaries, or patrons, on intelligence by non-democratic regimes
· Innovations in non-democratic intelligence practices
· Areas of continuity or discontinuity in the transition from a non-democratic to a democratic state
Abstracts are due by 15 August 2022; Manuscripts are due 15 December 2022.
Manuscripts should be between 4,000-8,000 words (including the abstract, an author bio, references, figures, and tables.) All manuscripts should be formatted following the style of the International Journal of Intelligence and CounterIntelligence.
Submissions or questions: Florina Cristiana Matei, cmatei@nps.edu, or Jeff Rogg, jrogg@citadel.edu
Full Time Teaching Opportunity: Director of Intelligence Studies at the Catholic University of America
The Catholic University of America (CUA) in Washington, D.C. is seeking a new Director of Intelligence Studies to begin in August 2023. The current director, former CIA officer and staff historian (and current AFIO board member) Nicholas Dujmovic, founded the program after his retirement in 2016. The undergraduate Certificate in Intelligence Studies has grown to be the largest certificate or minor program on campus. The program continues to expand the number and variety of intelligence courses offered.
Dr. Dujmovic is reaching out to the AFIO community to encourage potential candidates with the following attributes:
Significant service (at least 15 years) as a professional intelligence officer involved in analysis, operations, technical collection, or possibly support. A recent retiree closing a successful career would be ideal.
An advanced degree (Ph.D. preferred) from an accredited university in political science, history, area studies, a comparable field or a relevant STEM field.
Teaching experience at the university level, either undergraduate or graduate.
Evidence of past scholarship and a willingness to engage in further research and publication, consistent with CUA's commitment to excellence as a "research university."
An enthusiasm for teaching and advising mostly undergraduate students.
The vacancy notice is active and can be found here.
AFIO members wishing to learn more are encouraged to contact Dr. Dujmovic at dujmovic@cua.edu.
Assistant Program Director/ Lecturer or Sr. Lecturer, Security and Intelligence in Washington, DC - Johns Hopkins University
The Johns Hopkins University invites applications for the position of Assistant Program Director in the area of Security and Intelligence. This position will support the MA in Global Security Studies (primary), MS in Intelligence Analysis, and MS in Geospatial Intelligence programs in the Center for Advanced Governmental Studies, within the Krieger School of Arts & Sciences' Advanced Academic Programs Division. Reporting to the Director of the Center for Advanced Governmental Studies and Associate Dean for Graduate & Professional Programs, the Assistant Program Director will contribute to the excellence of the programs and will demonstrate and support ongoing innovation in the curriculums.
The Assistant Program Director will have the following academic and administrative responsibilities: Academic Responsibilities Teach 6 graduate courses per year, including preparation and time spent in the classroom (both on-site in the Washington, DC Center and online), using best practices for teaching, engaging, and mentoring students from diverse backgrounds in the learning process, and responding to student questions Advise students, including both program and research advising Provide input on the curriculums and new course development to ensure the delivery and growth of quality programs Other academic duties normally performed by full-time or regular part-time faculty, such as participating on committees, attending academic events, or contributing to other academic service Administrative Responsibilities Assist with the management of degree concentrations or areas of focus Participate in the adjunct faculty hiring and development processes Assist the Program Directors with administrative tasks, such as planning events and reviewing admission materials Other administrative duties as assigned.
Minimum Qualifications: PhD in political science, international affairs, security studies, intelligence, or other field relevant to the interdisciplinary nature of global security studies; other terminal degrees in these or related fields may be considered 1-3 years of higher education teaching experience online and/or at the graduate level The ability to teach a variety of courses in the global security fields, including research-focused courses Strong organizational skills Excellent oral and written communication skills.
Requirements, Qualifications Sought, and Application Instructions here.
Seeking to hire Cyber Security Consultant with expertise with cross domain Security - Huntsville, AL

The Unit LLC is looking for:
*A professional with work experience in the designing and implementation of a cross domain Multi-Level Security guard.
*A Cyber Security Consultant for a Software team, to better understand the RMF, compliance, and establishing a build, characterized by eMAS; going from a consultant to a regular on the team will be the presented opportunity.
If interested, please contact Lee Baptiste at Info@TheUnitLLC.com for more information.
NOTE: Due to resume phishing concerns, we ask that members NOT send any resumes or background info until you have verified legitimacy of position, firm, and employment offer.
Cybersecurity Faculty Positions Available Nationwide
Cybersecurity faculty, professionals, and master's or Ph.D. Graduates can explore employment opportunities with National Centers of Academic Excellence in Cybersecurity designated institutions through the listings here.
Some of the current positions are: Athens State University - Assistant/Associate Professor of Information Systems/Cybersecurity (Tenure-Track); Champlain College - Assistant/Associate Professor of Cybersecurity; Embry-Riddle Aeronautical University, Prescott Campus - Tenure-Track Assistant or Associate Professor of Cyber Intelligence and Security; Grand Canyon University - Faculty - Computer Science - College of Science, Engineering and Technology; Hagerstown Community College - Faculty, Computer Science, Hagerstown; Kean University - Assistant Professor, Computer Science (Two Positions), Fall 2022; Montreat College - Full-Time Cybersecurity Instructor; Montreat College - Assistant Professor of Cybersecurity; Pace University - Assistant Associate Professor Seidenberg - Cybersecurity; Purdue University Northwest - Assistant Professor - Cybersecurity; Rochester Institute of Technology - Visiting Lecturer in Computing Security' Saint Vincent College - Assistant Professor in Computing and Information Systems tenure track beginning August 2022; The Ohio State University - Director, Institute for Cybersecurity and Digital Trust (ICDT); Trident Technical College - Network Systems Management/Cybersecurity Instructor; University Of Arkansas at Little Rock - Assistant Professor of Cybersecurity; University of South Alabama - Assistant or Associate Professor in Information Technology; University of South Alabama - Assistant or Associate Professor in Computer Science; University of West Florida - Assistant Professor; and Westchester Community College - Instructor of Cybersecurity (Tenure Track).
Explore the listings here.

---
Jack McDermott, Deputy Associate Director FBI
John J. McDermott, 96, former Deputy Associate Director of the Federal Bureau of Investigation, died 10 August 2022 in Alexandria, VA.
He grew up in the Bronx, NY attending All Hallows High School, Holy Cross College, and Iona College before obtaining a Law Degree at Fordham University. His education was interrupted by his service in the US Navy aboard a destroyer escort in the Atlantic during World War II.
Jack enjoyed a remarkable career with the FBI serving in several field offices and was initially assigned to counter-intelligence investigations in Knoxville, Baltimore, and New York, before serving in the Espionage Section at FBI Headquarters. There he worked on the Alger Hiss perjury investigation, where a US State Department official was convicted of lying about his former affiliation with the Communist Party.
Later, he was promoted to the Assistant Agent in Charge of the Minneapolis Field Office, encompassing Minnesota, and North and South Dakota. Three years later, he returned to Washington in the same capacity in the Washington Field Office, which, at the time, was experiencing an unprecedented number of bank robberies. Through improved coordination of efforts with local area police departments, arrest/closure rates improved markedly.
The explosive economic growth in Northern Virginia prompted the FBI to open a new field office there and McDermott was designated its Special Agent in Charge. Known as a "hands on" leader, he personally led his agents in successfully resolving three airline hijackings at Dulles Airport. One of those was a June 4, 1970, shootout, and arrest of Arthur Barkley, after a successful evacuation of the passengers and a physical struggle and gunfight in the aircraft's cockpit.
FBI Director L. Patrick Gray then selected McDermott to serve as Special Agent in Charge of the Washington Field Office, where he assumed the direction of the Bureau's Watergate investigation. At one point in that case, the Treasury Department's Office of General Counsel directed the Secret Service to withhold evidence from its technical staff regarding the tape-recording system installed in the Oval Office of the White House. McDermott responded with the threat of next day grand jury subpoenas for the entire Secret Service technical staff and possible charges of obstruction of justice. The stonewalling was rescinded within a few hours. Despite the leaking of Watergate information to the news media by the Deputy FBI Director Mark Felt, the Watergate investigation continued with the results provided to the Special Prosecutor's Office and the appropriate Congressional Staff.
In 1974, he was named Assistant Director and transferred to FBI Headquarters where he successfully managed three separate Divisions before being named Deputy Associate Director.
Throughout his life, Jack was sustained by his faith and his love of family delighting in their companionship. He was passionate in his opinions of politics and sports, frequently teased by family as being "occasionally in error, but rarely in doubt."
After consulting for a few years, he embarked upon his last career, that of a home care giver for his wife and best friend Mary (Diffley) until her death in 2009.
He is survived by four children, three sons and a daughter, and other family.
Gene Poteat, former CIA S&T Officer and President AFIO - UPDATE - (obituary was released in the earlier edition of the WINs)
The Institute of World Politics published an online In Memoriam which can be viewed here.
Gary Schroen, former CIA Operations Officer - UPDATE - (obituary was released in the earlier edition of the WINs).
Extensive obituary appeared in the New York Times here
Mary Walsh, first female SIS in CIA's Office of Research and Development (ORD)
Mary Ellen Walsh, 83, the first female SIS in CIA's Office of Research and Development (ORD), died 9 August 2022 in Great Falls, VA.
Mary graduated from Nazareth College and the University of Illinois. She had a distinguished career at the CIA, rising to the level of senior officer becoming the first female SIS in the Office of Research and Development (ORD)
She is survived by a brother, and other family.
---
AFIO EDUCATIONAL EVENTS IN COMING TWO MONTHS....
Virtual =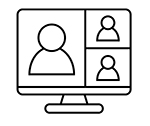 ; In-Person =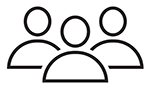 Thursday, 1 September 2022, 7pm CDT - Virtual - The San Antonio TX AFIO Chapter program – Two topics: "The Alligator" a six-foot long anti-tank rifle, and Melvin Gamble, former CIA, discussing The Havana Syndrome and other topics
Remember when theaters showed cartoons or newsreels before the movie at the theater? We are going back to the good old days with a newsreel ("The Alligator") from Ukraine in this special all-video meeting. There is nothing funny about "The Alligator." It is a six-foot long anti-tank rifle whose projectile can pierce one inch steel plate at several thousand yards.
No use hiding behind the cinder block wall. The rifle is taking some of the workload and expense off the Javelin anti-tank missile for non-armored targets. (Cost is in the vicinity of $200,000 a Javelin missile). A three minute video on the rifle and the "snubnose" version will precede our main feature.
The main feature of this 1 Sept meeting will be Melvin Gamble, a 40-year career CIA Senior Intelligence Officer, discussing the Havana Syndrome as well as the need and benefits of diversity in the intelligence community, and in the CIA in particular. And other aspects of his remarkable career. This program will be hosted by James Hughes, AFIO President, former CIA Operations Officer. The interview runs 23 minutes. It comes from the popular AFIO NOW video interview series.
Questions? Need links to virtually attend? Contact John Franklin, President, AFIO San Antonio Chapter, at satxafio@gmail.com
Thursday, 6 October 2022, 7pm CDT - Virtual - The San Antonio TX AFIO Chapter hears from Ric Prado, Senior CIA Operations Officer, author of "Black Ops"
This will be a very special San Antonio AFIO Chapter event. A live discussion with Ric Prado, author of "Black Ops, The Life of a CIA Shadow Warrior." Hosted by David Endris, SATX AFIO Chapter secretary.
Enrique "Ric" Prado is a paramilitary, counter-terrorism, and special/clandestine operations specialist, with a focus on international training operations and programs. Mr. Prado is a twenty-four-year veteran of the Central Intelligence Agency where he served as an Operations Officer in six overseas posts. He was Deputy Chief of Station and "Plank Owner" of the original Bin Ladin Task Force/Issues Station under Senior Analyst, Michael Scheuer, as well as Chief of Station in a hostile Muslim country. He also served as Chief of Operations in the CIA's Counterterrorist Center (CTC) during the September 11th attacks, where Mr. Prado helped coordinate CIA/CTC's special operations (SPECOPS) activities with the National Security Council and FBI, as well as with elite U.S. military representatives from Delta Force and SEAL-Team Six, then detailed to CTC/CIA. He retired as Senior Intel Service-2 (SIS-2, Major General equivalent at CIA). Advanced copies of the book can be ordered at https://www.ricprado.com/
Details about the October meeting will be sent out several days in advance to allow it to be forwarded or shared with other members in other chapters.
Questions? Need the links to virtually attend? Contact John Franklin, President, AFIO San Antonio Chapter, at satxafio@gmail.com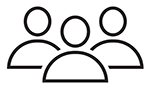 6 October 2022 (Thursday), 11:30am - 2pm PDT - San Francisco, CA - The AFIO Andre LeGallo Chapter hosts Lt. Col. Roger S. Dong discussing developments in the U.S., Taiwan and China relations.
Speaker: Roger Dong, Lt. Colonel (ret.), United States Air Force Date: Thursday, October 6, 2022
Roger S. Dong is a retired Air Force Lt. Colonel who served in counter-intelligence and human intelligence collection for 28 years throughout Asia. After retirement, he returned as a GS-14 serving as our Defense Attaché in Taiwan from 1995-1999. His interest in modern China continued after his retirement and he has lectured on the Belt and Road Initiative and President Xi Jinping and China and Africa in the past. He is one of the most highly decorated HUMINT officers in the nation recognized by the Secretary of Defense, Director of DIA and Director of CIA for his significant intelligence reporting.
Location: Basque Cultural Center, 599 Railroad Ave, South San Francisco, CA 94080.
11:30am no host cocktail; meeting and luncheon at noon.
RSVP and pre-registration is required. Eventbrite registration link here.
Reservation and pre-payment is required before September 30, 2022. The venue cannot accommodate walk-ins.
Please contact Mariko Kawaguchi, Board Secretary at afiosf@aol.com or Mariko Kawaguchi, c/o AFIO, P.O. Box 117578, Burlingame, CA 94011 for questions.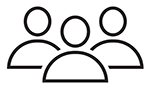 Friday, 4 November 2022, 10:30am - 2pm EDT - Tysons Corner, VA - AFIO National In-Person Winter Luncheon
Hold the date. AFIO will be hosting an in-person speaker luncheon at the DoubleTree Hotel, Tysons Corner.
Full details and registration to follow in coming weeks.
Questions? Email events@afio.com
---
Other Upcoming Events from Advertisers, Corporate Sponsors, and Others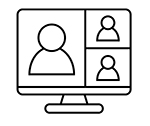 Thursday, 18 August 2022, noon-1pm EDT – Virtual – Kevin P. Riehle on Russian Intelligence – Virtual International Spy Museum Program
The core responsibility of the Russian intelligence services is to preserve the Russian regime and protect it from internal and external threats. How exactly do they do that? And what can be learned? Dr. Kevin Riehle, Associate Professor at University of Mississippi Center for Intelligence and Security Studies, mined all the open-source information he could find to discover the answer. With his new book, Russian Intelligence: A Case-based Study of Russian Services and Missions Past and Present, he has created the definitive guide to Russian intelligence and security. Join International Spy Museum Historian and Curator Dr. Andrew Hammond for a discussion with Riehle about the organization of the Russian services, the missions they undertake, and the human and technical platforms they use. From the use of non-intelligence personnel like Maria Butina to the key themes that Russia repeats in all disinformation campaigns, Riehle has systematically explored and detailed the inner workings of Russian intelligence. More info and registration at www.spymuseum.org.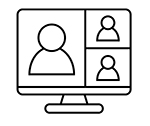 Thursday, 18 August 2022, 1800/6:00 PM EDT - GoToMeeting - NIP Virtual Speaker Event features Vice Admiral Robert "Bob" Sharp, USN (Ret) on "Continuing Evolution of Naval Intelligence"
This Naval Intelligence Professionals May virtual speaker event features Vice Admiral Robert "Bob" Sharp, USN (Ret), Former Director National Geospatial-Intelligence Agency, former Director National Maritime Intelligence-Integration Office, and former Commander of the Office of Naval Intelligence, discussing "The Continuing Evolution of Naval Intelligence -- some personal perspectives from a lifetime in the profession."
FORMAT: Video Conference – GoToMeeting. Please join the meeting from your computer, tablet or smartphone, beginning at 1750/5:50 PM EDT:
Please join my meeting from your computer, tablet or smartphone.
https://meet.goto.com/891638637. You can also dial in using your phone. US: +1 (408) 650-3123; Access Code: 891-638-637.
Get the app now and be ready when your first meeting starts https://meet.goto.com/install
As always, please mute your device/phone. Thanks.
AGENDA: (5 min) Ms. B. Lynn Wright, DDNI (Ret.), NIP Chairman, welcoming remarks and NIP Update, • (~25 min) Guest Speaker VAdm Sharp Remarks (~30 min) Q & A moderated by CAPT (Ret.) Bob Allen.
Please enter your questions in the GoToMeeting chat window or email your questions in advance/during the video conference to: bob_allen36@hotmail.com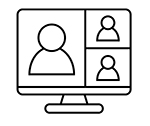 Tuesday, 23 August 2022, 2-3pm EDT – Virtual – SPY with Me: Memory Loss Program – Virtual International Spy Museum Program
SPY with Me is an interactive virtual program for individuals living with dementia and their care partners. Join SPY as we use music and artifacts to explore some of our favorite spy stories. Programs last one hour and are held virtually through Zoom once a month. To register, please email Shana Oltmans at soltmans@spymuseum.org. Free but space is limited. Register below. More info and registration at www.spymuseum.org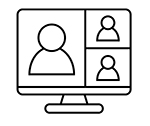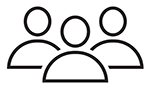 25 October 2022 - Annapolis, MD - Hybrid: In-Person and Virtual - "The Russia China Partnership" - US Naval Institute and US Naval Academy Conference
Join us in person or virtually for this timely and important discussion of great power competition and the influences and factors that are shaping the Russian and Chinese worldview.
Panels of scholars and experts will discuss: • The global impact of Russia's invasion of Ukraine; • Efforts by the People's Republic of China and Russia to work together to displace the United States economically and militarily, as well as undercut its leadership role in world institutions; • Russia and the PRC's attempts to become the world's superpowers; and • A look at Russia and the PRC's past and current use of military power and economic warfare to achieve their goals.
Panel #1 – Russia and China's Gambit to Reset the World Order -- Moderator: Kori Schake, Ph.D., Senior Fellow and Director of Foreign and Defense Policy Studies, AEI (Confirmed); o Elbridge Colby, Cofounder and Principal, The Marathon Initiative (Confirmed); o ADM Harry B. Harris Jr., USN (Ret.), Former Commander, U.S. Pacific Command; Former Ambassador to the Republic of South Korea (2018 – 21) (Confirmed); o Michael Kofman, Director, Russia Studies Program, CNA Corporation (Confirmed); o Sarah C. M. Paine, Ph.D., William S. Sims University Professor, U.S. Naval War College (Confirmed).
Panel #2 – What's Next for the Russia-China Relationship: Implications for the United States and the World -- Moderator: Rozlyn Engel, Ph.D., Distinguished Visiting Professor, Economics Department, U.S. Naval Academy (Confirmed); o Graham T. Allison, Ph.D., Douglas Dillon Professor of Government, Harvard University (Invited); o Lyle Goldstein, Ph.D., Visiting Professor of International and Public Affairs, Watson Institute for International and Public Affairs, Brown University (Confirmed); o The Honorable Jon M. Huntsman Jr., Vice Chair, Policy, Ford Motor Company; Former Ambassador to Russia (2017-19); Former Ambassador to China (2009-11) (Invited); o Angela E. Stent, Ph.D., Senior Advisor, Center for Eurasian, Russian, and East European Studies, Georgetown School of Foreign Service; Senior Non-Resident Fellow at Brookings Institution (Confirmed); o The Honorable Randall G. Schriver, Chairman of the Board, Project 2049 Institute; Partner, Pacific Solutions LLC; Former Assistant Secretary of Defense for Indo-Pacific Security Affairs (2018 - 19) (Confirmed).
More information about our speakers can be found here.
Sign up today, space is limited!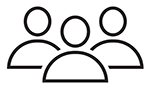 Thursday, 27 October 2022, 4:30 - 6:30 pm EDT - Hanover, MD - Cocktails and Codebreakers Event
Please join the National Cryptologic Foundation (NCF) and the Intelligence and National Security Alliance (INSA) for Cocktails and Codebreakers, a celebration of women in codebreaking.
Pay tribute to the rich history of trailblazing women in cryptology, to include recognizing the United States Postal Service's launch of a Women Cryptologists of WWII stamp.
Fireside Chat: Ms. Jen Easterly, Director, Cybersecurity and Infrastructure Security Agency (CISA) with Mr. Greg Myre, NPR National Security Correspondent, as moderator.
Special Guest Speaker: Mr. Bill Nye will speak about his mother who was a WWII cryptologist with the WAVES.
Where: The Hotel at Arundel Preserve: 7795 Arundel Mills Blvd, Hanover, MD 21076. Google map link for driving directions and location.
More info here
Register here
Questions to R. Diamond at rdiamond@cryptologicfoundation.org
---
ITEMS FOR SALE AT AFIO FOR MEMBERS...including NEW ALL-BLACK SHORT-SLEEVED POLO SHIRT
Now available: Black short-sleeved polo shirts with Embroidered AFIO logo
Show your support for AFIO with our new Black Short-sleeve Polo Shirts. Shirts are shrink and wrinkle resistant of fine cotton with a soft, "well-worn, comfy" yet substantial feel. They feature a detailed embroidered AFIO seal. Get a shirt for yourself and consider as gifts for colleagues, family, and friends. Only $50 each including shipping.
Sizes for (M) men, only; Small, Medium, Large, XL, XXL, and XXXL. $50 per shirt.
You may pay by check or credit card. Complete your order online here or mail an order along with payment to: AFIO, 7600 Leesburg Pike, Ste 470 East, Falls Church, VA 22043-2004. Phone orders at 703-790-0320. Questions? Contact Annette at: annettej@afio.com.
PopSocket for cellphones or tablets
Show your support to AFIO while enjoying the convenience offered by our AFIO Logo PopSocket. The PopSocket is most commonly used as a stand and as a grip for your mobile phone or tablet; handy for taking selfies, watching videos, and for texting. The PopSocket looks like a small button or sticker which, when closed, sticks flat to your mobile device. However, its accordion-like design enables it to pop open for use. The benefits of using a PopSocket make it a must-have accessory for your mobile phone or tablet. It also aids in keeping your phone from slipping off your hand during use, falling, or breaking.
Price: $15. Order this and other store items online here.
---
Caps - Dark Navy with Navy AFIO Logo
An authentic silhouette with the comfort of an unstructured, adjustable fit. Fabric: 100% cotton. Unstructured. Fabric strap closure with adjustable D-clip. Price: $30. Order this and other store items online here.
---
Duffel Bags - Royal Blue and Black with Full Color AFIO Logo This duffel has it all when it comes to value, style and organization.
600 denier polyester canvas with polyester double contrast; D-shaped zippered entry for easy access. Front pocket with hook and loop closure. End mesh pocket Easy-access end pockets. Four durable, protective feet and built-in bottom board for added strength. Web handles with padded grip. Detachable, adjustable shoulder strap.
Dimensions: 11"h x 19.75"w x 9.75"d; Approx. 2,118 cubic inches
Price: $50. Order this and other store items online here.
---
AFIO Mug with color glazed logo. Made in America. Sturdy enough to sit on desk to hold pens, cards, paperclips, and candy.
This handsome large, heavy USA-made ceramic mug is dishwasher-safe with a glazed seal. $35 per mug includes shipping. Order this and other store items online here.
---
Guide to the Study of Intelligence and When Intelligence Made a Difference
"AFIO's Guide to the Study of Intelligence" has sold out in hard-copy.
However, it is available in digital form in its entirety on the AFIO website here.

Also available on the website here are the individual articles of AFIO's history project "When Intelligence Made a Difference" that have been published to date in The Intelligencer journal. More articles will be forthcoming in future editions.
---
Disclaimers and Removal Instructions
Weekly Intelligence Notes (WINs) are commentaries on Intelligence and related national security matters, based on open media sources, selected, interpreted, edited and produced for non-profit educational uses by members and WIN subscribers.
REMOVAL INSTRUCTIONS: We do not wish to add clutter to inboxes. To discontinue receiving the WINs:
a) IF YOU ARE A MEMBER - click here: UNSUBSCRIBE and supply your full name and email address where you receive the WINs. Click SEND, you will be removed from list. If this link doesn't open a blank email, create one on your own and send to afio@afio.com with the words: REMOVE FROM WINs as the subject, and provide your full name and email address where you are currently receiving them.
b) IF YOU ARE NOT A MEMBER, and you received this message, someone forwarded this newsletter to you [contrary to AFIO policies]. Forward to afio@afio.com the entire WIN or message you received and we will remove the sender from our membership and distribution lists. The problem will be solved for both of us.
CONTENTS of this WIN [HTML version recipients - Click title to jump to story or section, Click Article Title to return to Contents. This feature does not work for Plaintext Edition or for some AOL recipients]. If you wish to change to HTML format, let us know at afio@afio.com. The HTML feature also does not work for those who access their e-mail using web mail...however NON-HTML recipients may view the latest edition each week in HTML at this link: https://www.afio.com/pages/currentwin.htm
---
WINs are protected by copyright laws and intellectual property laws, and may not be reproduced or re-sent without specific permission from the Producer. Opinions expressed in the WINs are solely those of the editor's or author's listed with each article. Notices in the WINs about non-AFIO events do not constitute endorsement or recommendation by AFIO. AFIO Members Support the AFIO Mission - sponsor new members! CHECK THE AFIO WEBSITE at www.afio.com for back issues of the WINs, information about AFIO, conference agenda and registrations materials, and membership applications and much more!
(c) 1998 thru 2022. NOTE NEW ADDRESS: AFIO, 7600 Leesburg Pike, Suite 470 East, Falls Church, VA 22043-2004. Voice: (703) 790-0320; Fax: (703) 991-1278; Email: afio@afio.com
---
About AFIO | Membership Renewal | Change of Address | Upcoming Events | Chapter Locations | Corporate/Institutional Memberships | Careers in Intelligence Booklet | Guide to the Study of Intelligence | Intelligencer Journal | Weekly Intelligence Notes | To Make A Donation | AFIO Store | Member-Only Section | Code of Ethics | Home Page
Click here to return to top.
---